We had decided that our long weekend in Vilnius would be a real food weekend. I wanted to both eat at one of the city's affordable top restaurants and also try a restaurant with Lithuania's local specialties. It took a lot of research of restaurant reviews before I decided, but what gems we found! I recommend that you book a table in advance at all places. The places below are all located in the area around the Old Town.
General restaurant tips
The price level at restaurants in Vilnius is 30-40% cheaper than at home in Sweden, so take the opportunity to eat big! To help, I have indicated with "€" how expensive a restaurant is and also wrote the prices for everything we ate. A beer basically always costs around €3.
There is no mobile app for restaurant reservations in Vilnius and several of the restaurants also do not have a "book" function on their website. Call or email them, everyone we contacted to book a table was very quick to respond.
Tips (round up 5-10%) are left on the table and cannot be entered when paying by card. You will often be given an envelope or a small box to put the tip in, so make sure you have some cash with you.
The tap water is drinkable (but may taste a little chlorine), so you can often get a carafe of water to the table at no extra charge. Fine restaurants, however, only serve bottled water.
Gaspar's
MODERN INDIAN € €
Born in Goa with Portuguese roots, Chef Gaspar Fernandes has spices in his blood. Trained in London at Le Cordon Blue, he serves in his stylish restaurant Gaspar's equally stylish and modern Indian-influenced food. It's hot, well-seasoned and a real flavor explosion!
We started the dinner with a spicy vegetable soup with naan bread (€4) for starters. For the main course I ate one Lentil stew from Goa with fried corn, crispy potatoes and pumpkin mousse (€12,50) and the rest of the family took their Mom's chicken curry (€12,50). My lentil stew was creamy and well seasoned, with a hint of cardamom and lots of different textures. Mom's curry, however, was in a class of its own! Spicy and filled with, among other things, coriander, was probably the best curry I've eaten. Definitely addictive!
For dessert we shared one Turmeric ice cream with pistachio cream (€6,50) and one Baby cake with coconut ice cream and cashew nuts (€6,50). Both were real highlights, I would never have guessed that turmeric ice cream would be so good.
Gaspar's
Pylimo g. 23-3
Vilnius

Map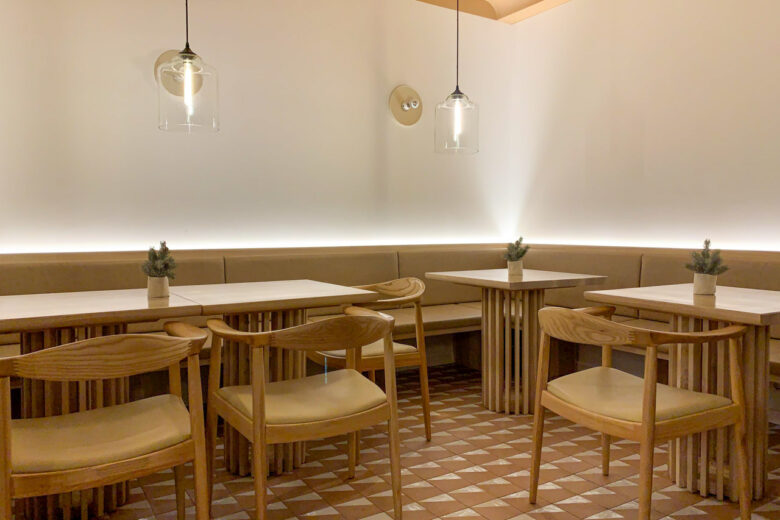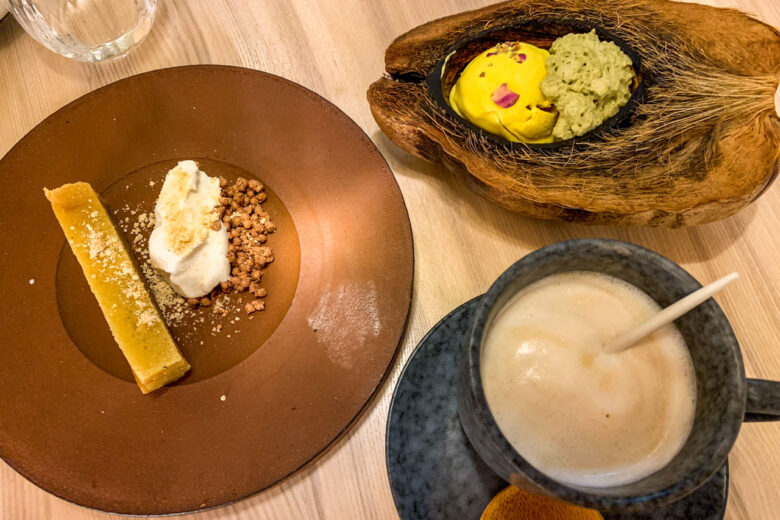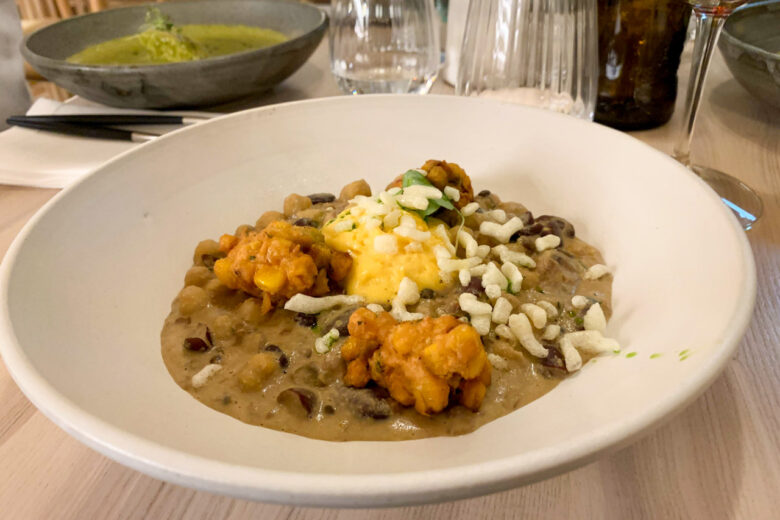 Talutti Bakes 'n' Shakes
CRAZY FOOD €
A place so American, that most American restaurants can throw themselves into the wall! Talutti Bakes 'n' Shakes offers a gigantic menu with all the comfort food you can think of. All the portions are gigantic and over the top, so it's not a bad idea to share the dishes!
I ordered one (unsuspectingly). "waffle burger" with bourbon chipotle sauce (€7,95), Anders ordered BBQ Chicken Wings (€6,95) and little E ordered one chicken salad (€6,65) with cheddar and a milkshake. When the food came in I thought I was going to explode. The portions were so large that we could have shared my waffle burger between the three of us and still have to leave food. The milkshake was the prettiest freakshake I've ever seen, with both churros and chocolate muffins on top.
The portions were not only large, it was also very tasty. It's no wonder this place was packed, even though it has many tables!
Talutti Bakes 'n' Shakes
Vilniaus St. 35
Vilnius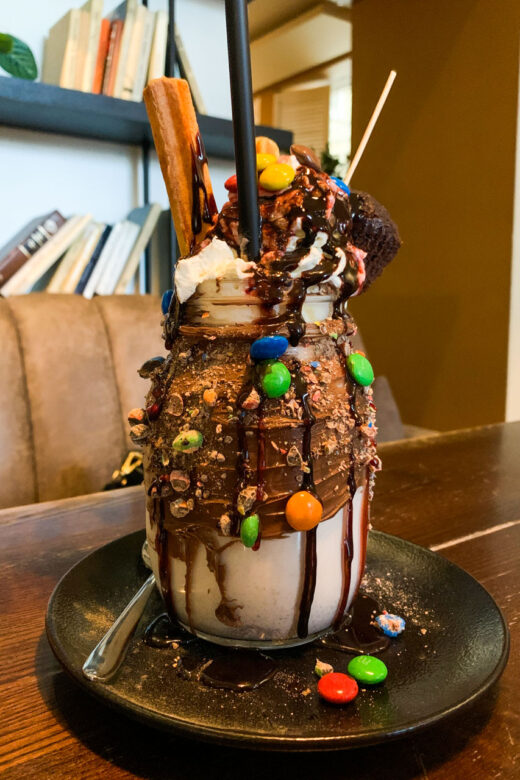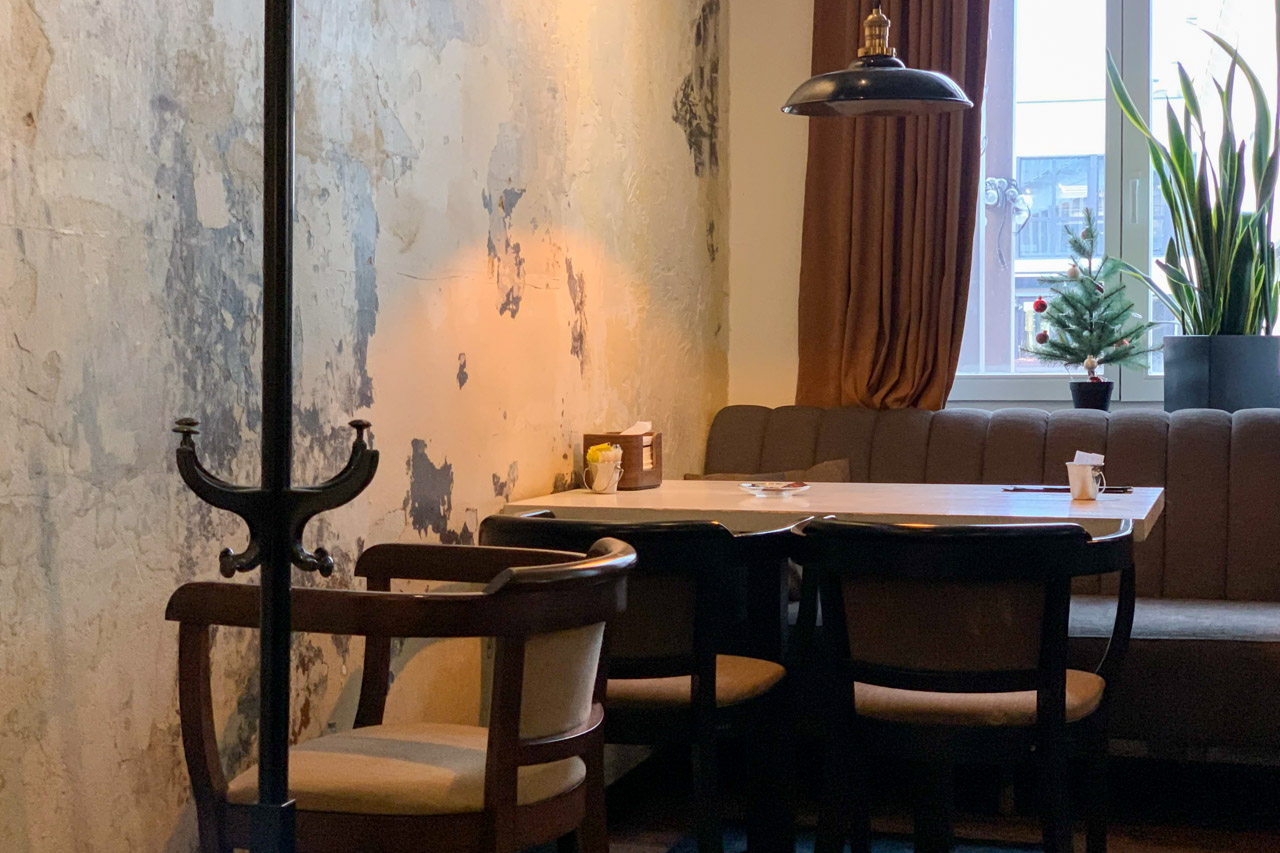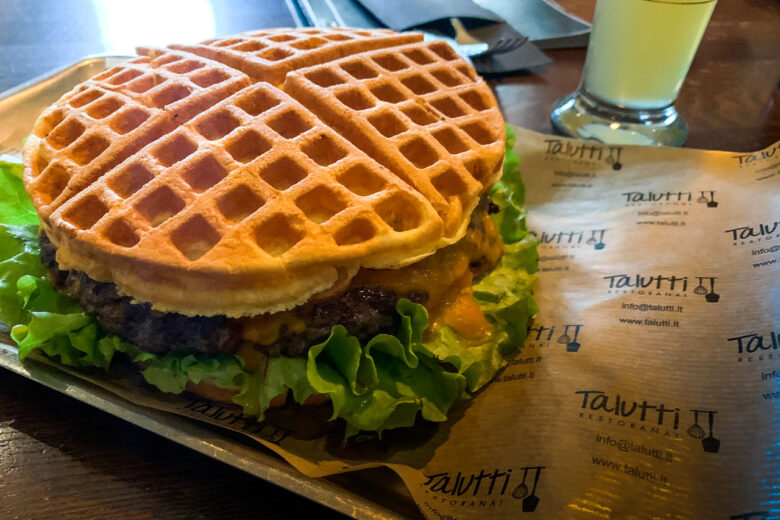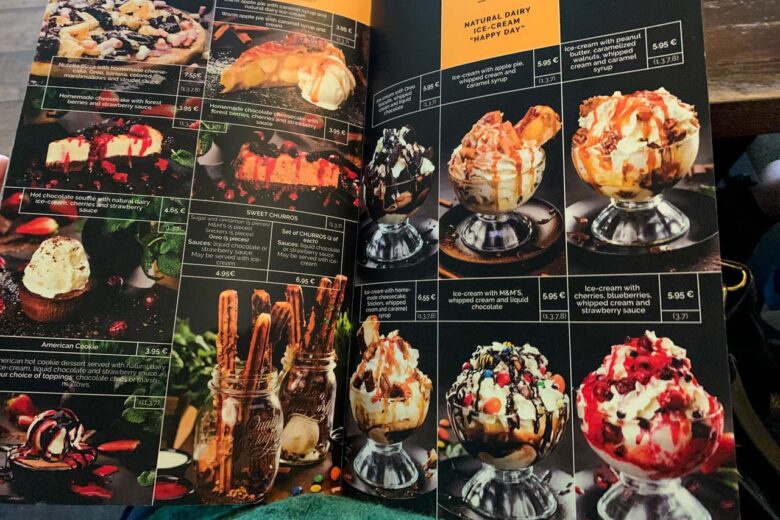 amandus
TASTING MENU WITH GOLD EDGE € € €
Without a doubt, the very best dining experience in Vilnius offered amandus on. Master chef Deivydas Praspaliauskas, named Lithuania's best chef several times, has created a restaurant here that serves an innovative Scandinavian/Lithuanian tasting menu (60€ for the menu including welcome drink + 30€ for wine package with 4 glasses of wine). It is not often that I have eaten a tasting menu that was as well-balanced and "round" as this one! Every single dish was a treat for all three of us.
The dinner started with a welcome drink (bubble) and after that 6 starters, three main courses and two desserts were served for three hours. I don't have the exact menu, but I've tried to interpret what we ate - at the risk of some of my guesses being wrong 🙂
The starters served when we visited were:
"Club" with fried chicken donut with onion dip
Beetroot tapioca popcorn bread with a smoked sturgeon
Stone mushroom iced tea
Beetroot bread with licorice and a seed bread and whipped brown butter.
Sandwich with chickpea mash that was served together with a Danish-inspired stew with mashed potatoes, ribs and peas.
Then came the main courses:
Tuna tartare with wasabi, sesame seeds and sun-dried tomato
A soup with lobster broth, pike, pickled cucumber and fennel.
Duck with caramelized onions, potato puree with carrot and sherry sauce
The desserts weren't too shabby either:
Mandarin sorbet with creme fraiche
The winner of "The best dessert of the year in Lithuania" - sea buckthorn mousse with plums and carbonated frozen cream
As a parting gift, we each got our own chocolate cake, the chef's very own chocolate. We haven't tasted it yet, it's being saved for a special occasion.
A real evening that was worth every penny! Highly recommended!
amandus
Pilies st. 34
Vilnius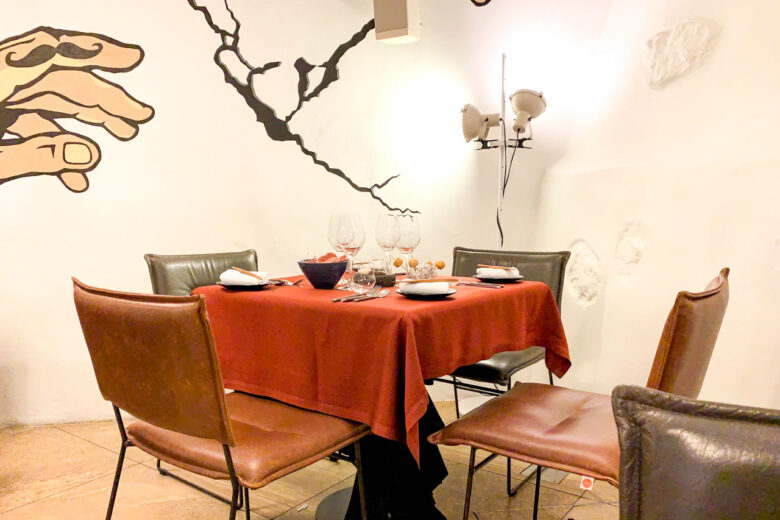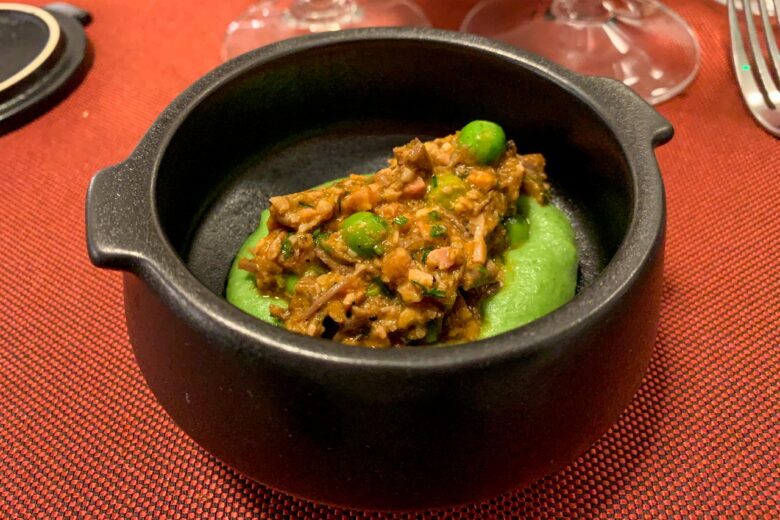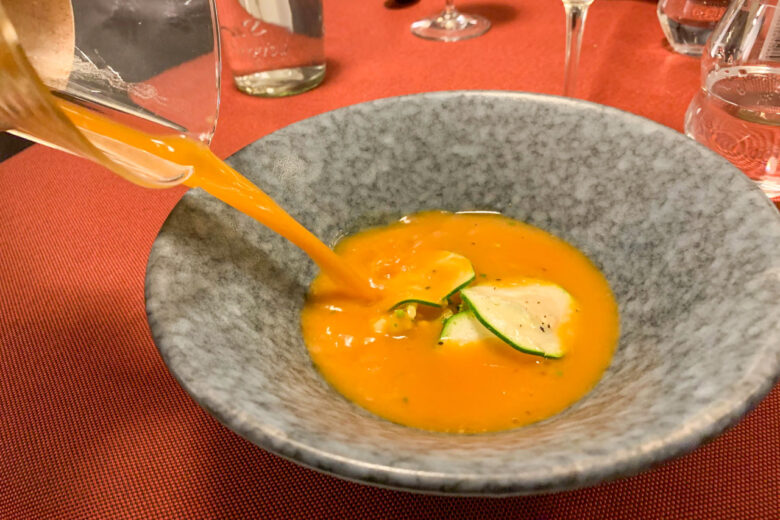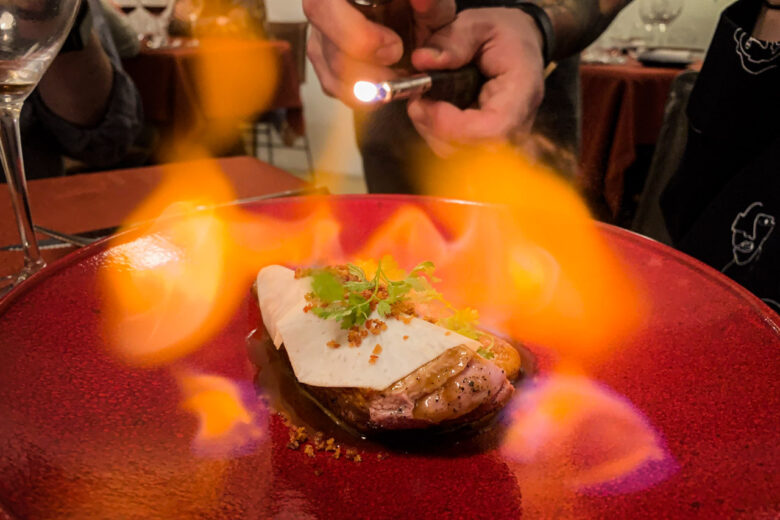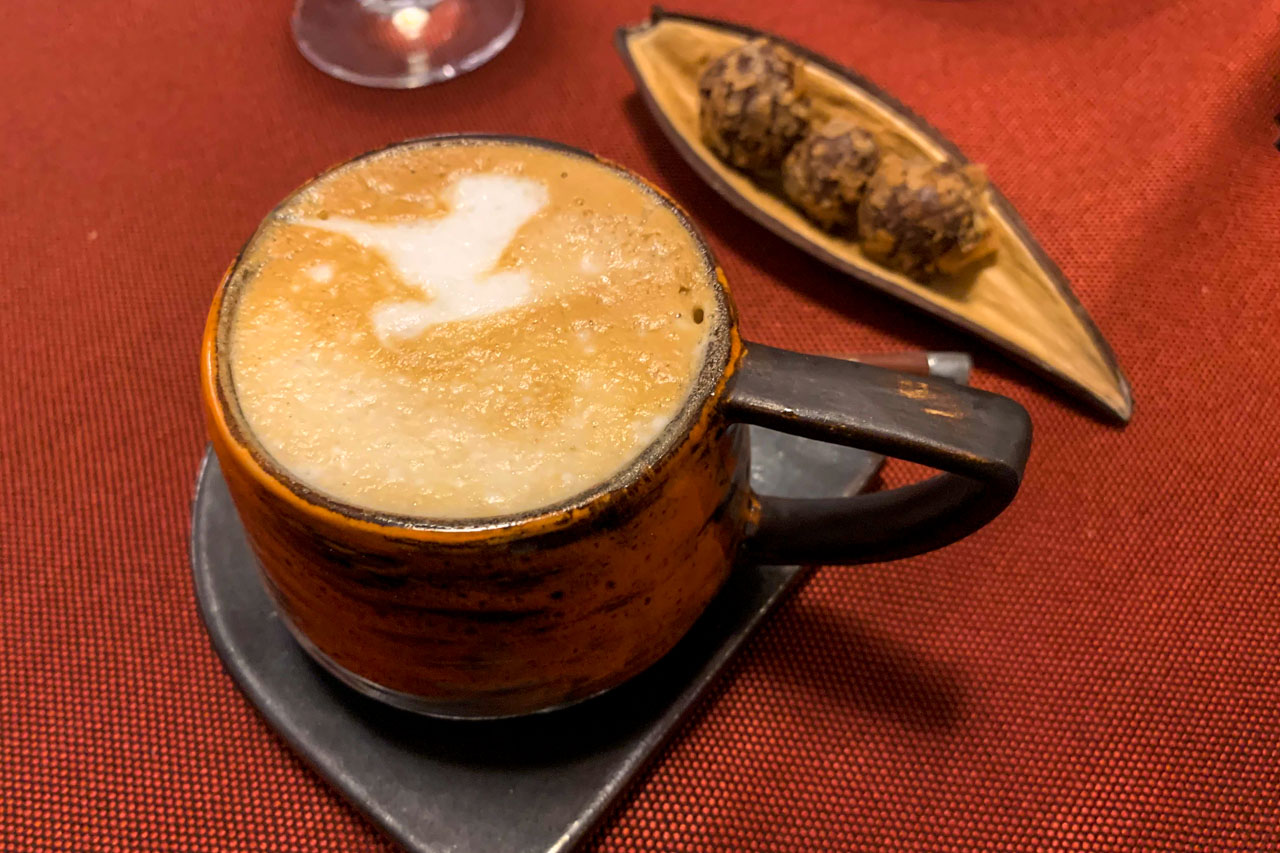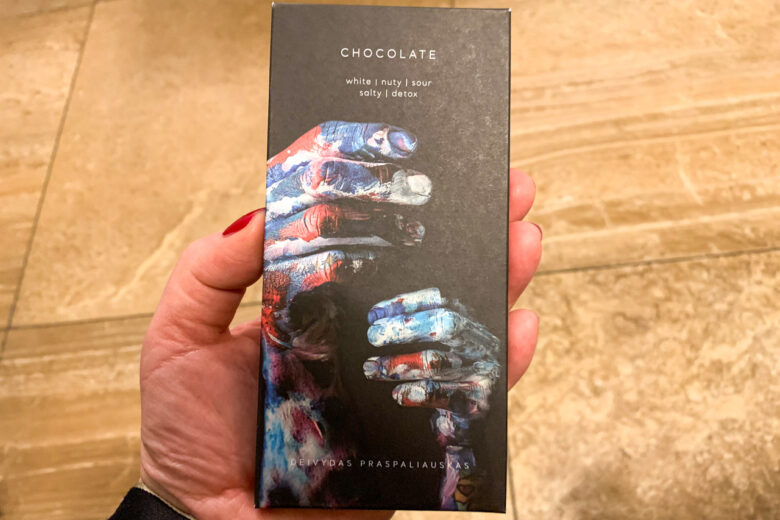 queensberry
MODERN LITHUANIAN RESTAURANT WITH LOCAL BERRY WINES € €
queensberry is something as exciting as a modern Lithuanian restaurant serving only local wines. Local wines in Lithuania? Yes, in Lithuania they make international-style berry and fruit wines that go well with the local food.
We each took one of Queensberry's 4-course menus and coffee for €30 per person. Dinner consisted of two starters (a tartlet with goat cheese and spinach and a sweet potato soup with maple syrup croutons and bacon), a main course (beef stew with mushrooms) and a dessert (chocolate cake with nuts and caramel sauce). For the food I tried their dry white wine made with gooseberries and apples and for dessert we matched the chocolate cake with a slightly sweeter blackcurrant wine and an ice wine made with apples. The whole menu was a real eye opener.
queensberry
Didjoji g. 18
Vilnius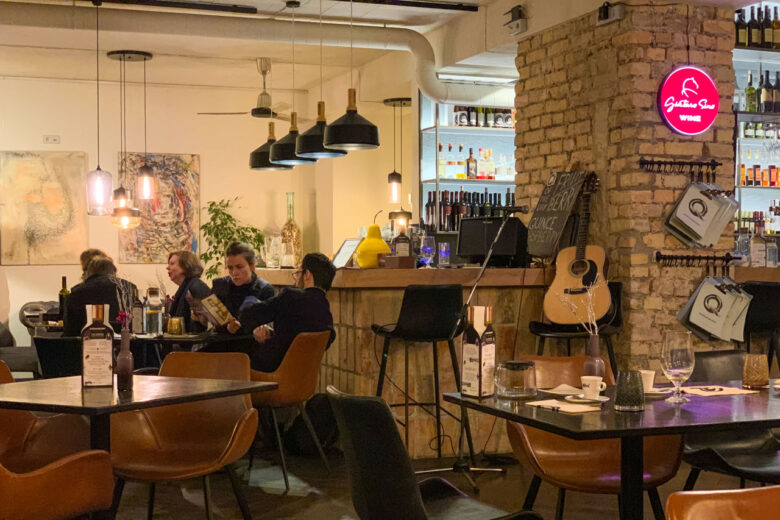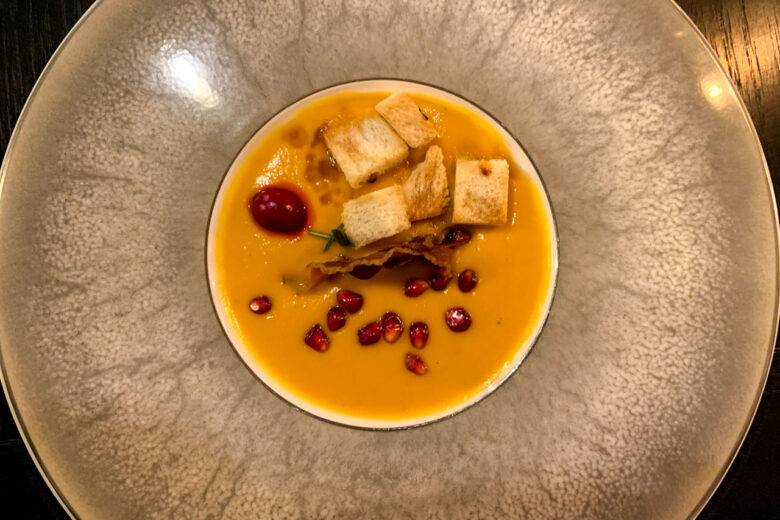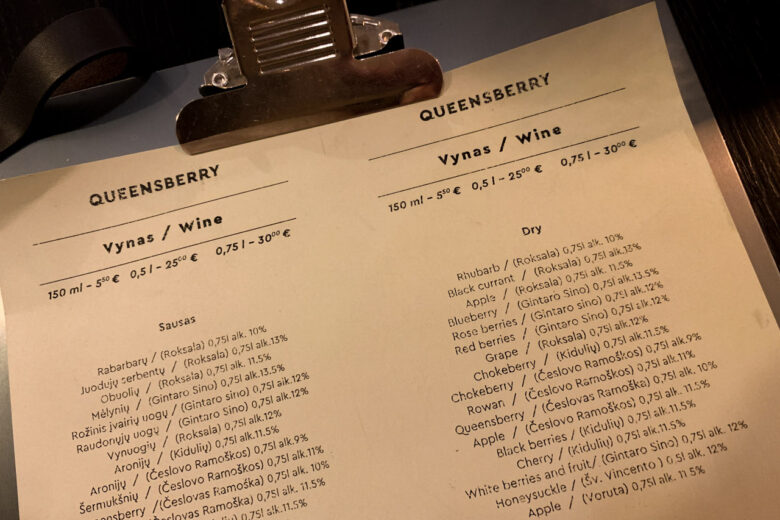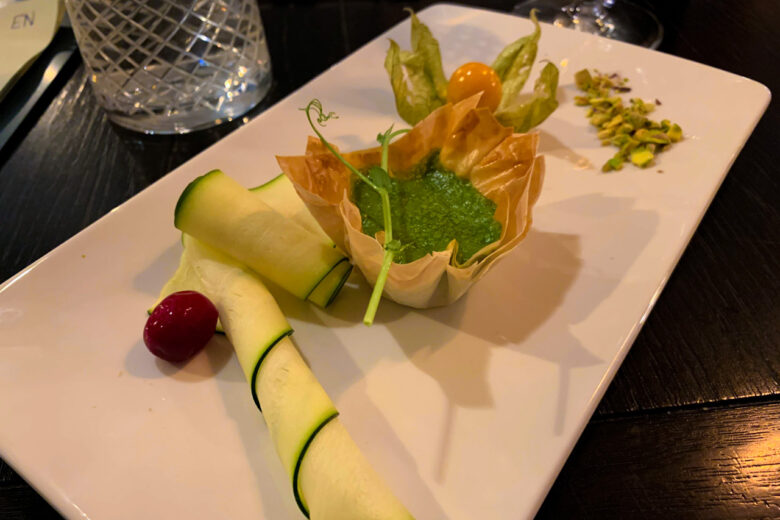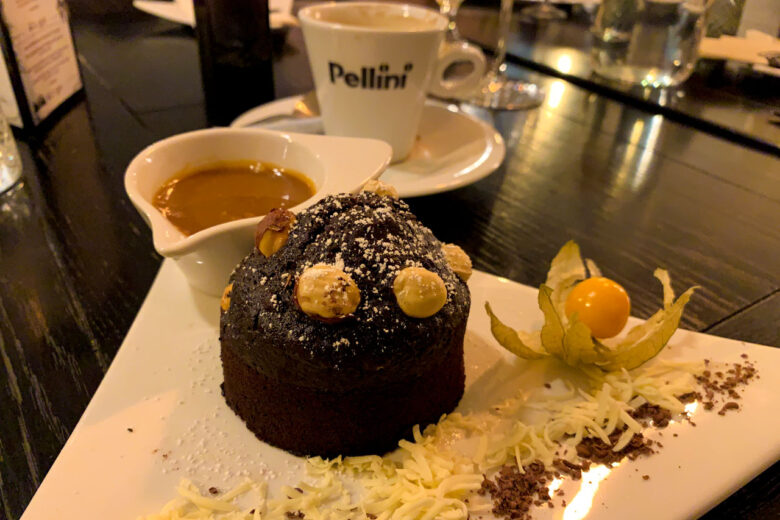 chat
CLASSICALLY LITHUANIAN SO IT SWEEPS ABOUT IT! €
"When in Rome", eat at a real Lithuanian restaurant! Snow cutie is an institution in the city, with its three traditional restaurants and its own beer. We had lunch here, with the most traditional Lithuanian dishes we could think of - Half a portion of cold beetroot soup with freshly boiled potatoes (€1,5), half a portion of Cepelinai ("Zeppelinare" - body cakes - €3) and a plate of rustic sausages (€7,50). Of course, the food is best washed down with one of the restaurant's own beers (around €3). A wonderful experience for those who like rustic food. By the way, did I mention they serve pig ears?
chat
St. Mikalojus st. 15
Vilnius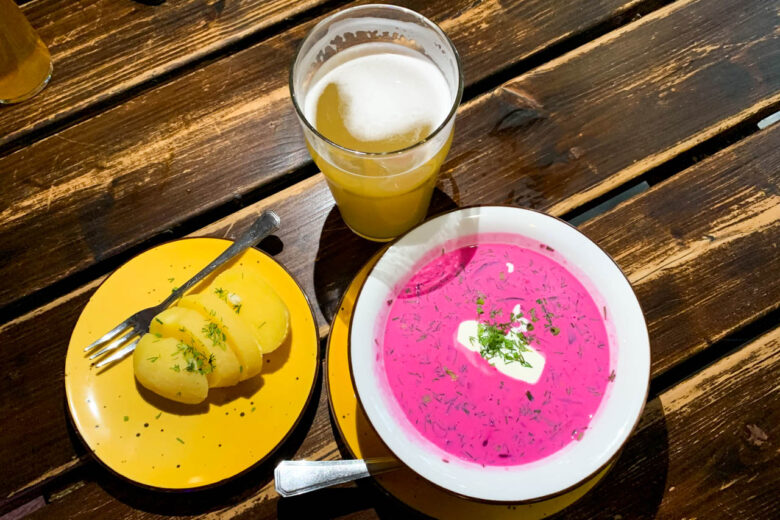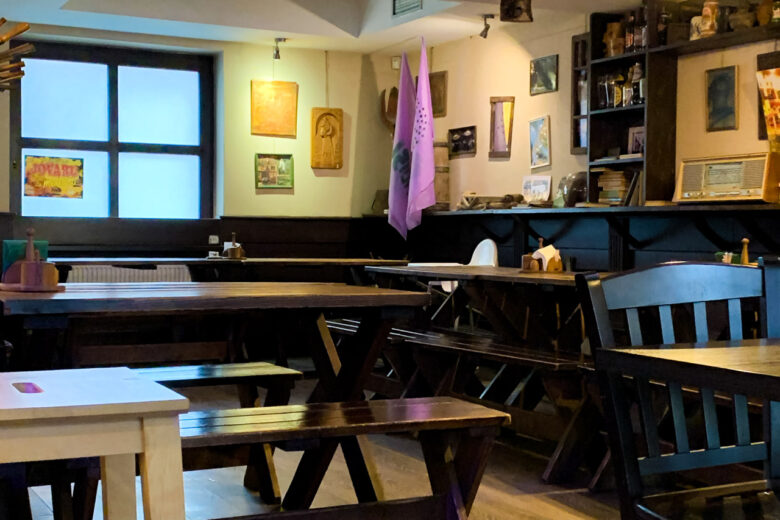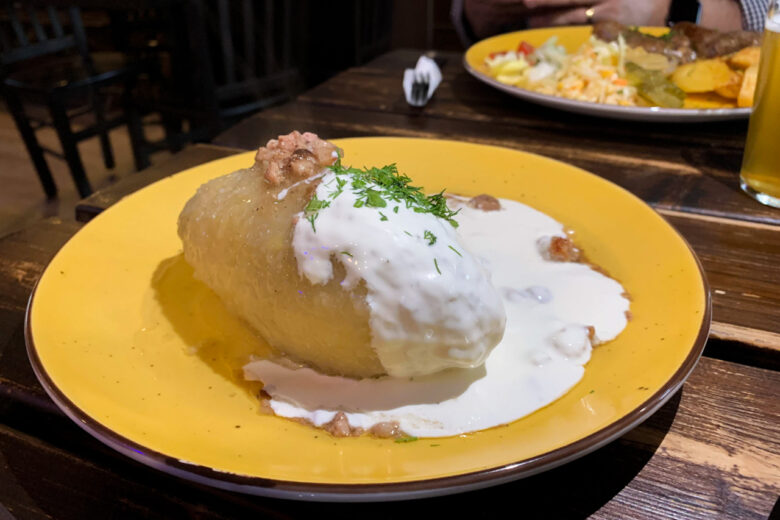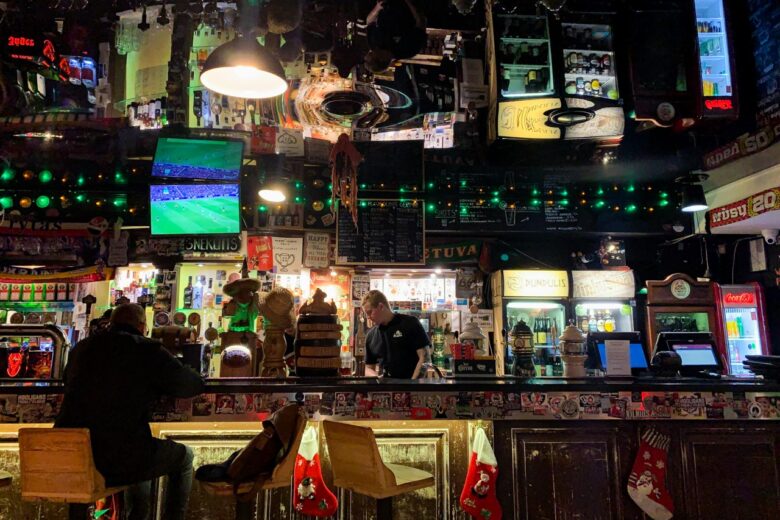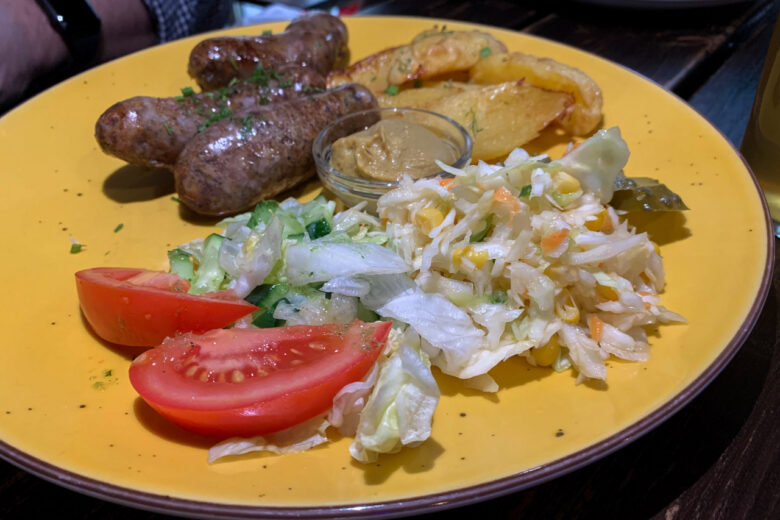 Want to read more of my travel tips? do not forget to like Rucksack on Facebook!
Do you want to read more from Vilnius?
Having just returned from cozy Vilnius, it is time to sum up the trip. What what totally…
January 9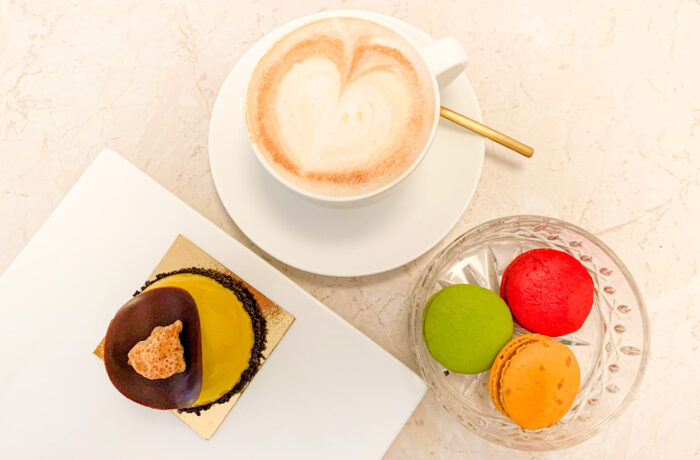 Vilnius is the perfect city for coffee lovers. Fairytale, dreamy, fuzzy...
March 3, 2020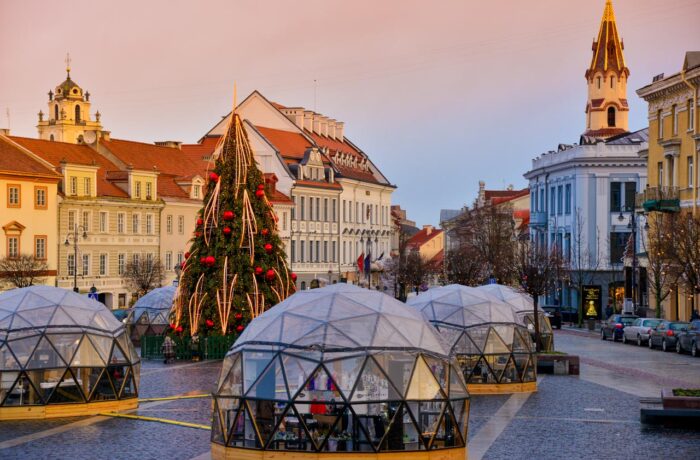 Do you want to know what to do in Vilnius? The capital of Lithuania, Vilnius, is a…
24th April 2021