In Hoi An's small alleys hide a multitude of small restaurants in all possible price ranges and with varying quality. At the upper end of the scale, you will find luxurious restaurants with well-trained staff, impeccable international-class cuisine and large wine cellars. At the other end, at the bottom of the scale, you'll find one of the ladies selling mango cake on the main street. When we pass by, she drops a cookie on the street, looks around quickly, blows off the street dirt and puts it back for sale. The contrasts are great.
We ate our way through Hoi An at mid-range restaurants and up, skipping the street stalls entirely. A dinner in Vietnam is so cheap that there was no really good reason for us to risk getting tourist stomachs. On average we paid somewhere between 50-100 kronor per person for a dinner with at least two dishes and a drink. If we had eaten on the street, we would have paid a fiver.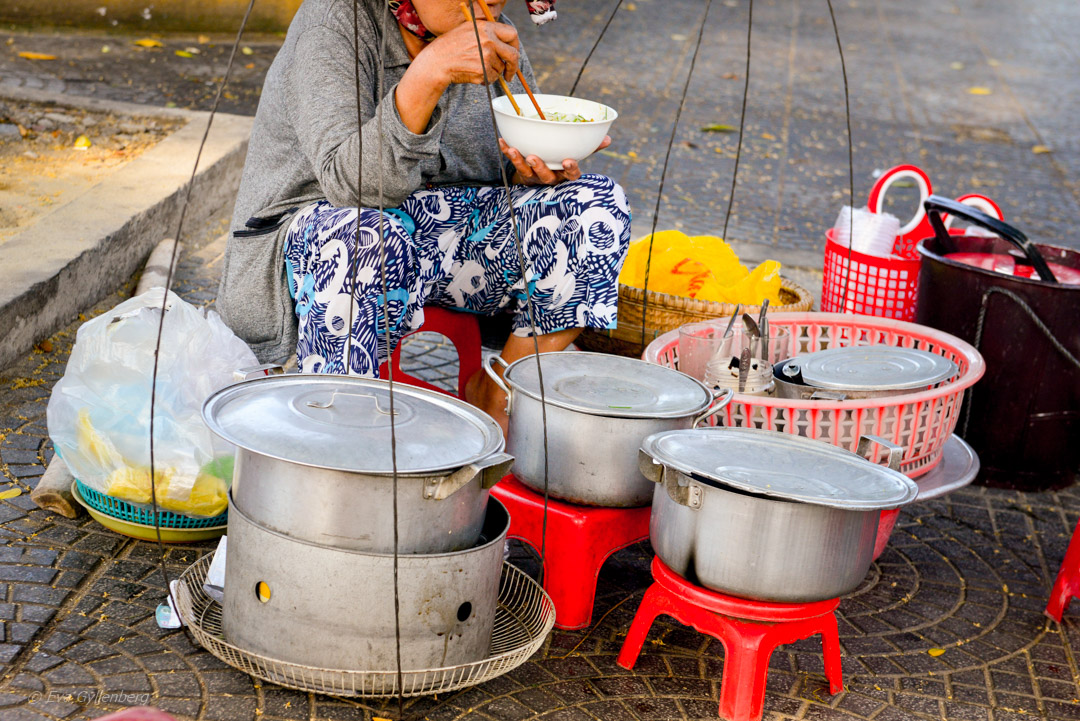 We had time to try a large number of restaurants in Hoi An, as basically every night we took the hotel's free bus or taxi into the old town for dinner. And what dinners we have had! So much amazing food and so many lovely restaurants! Favorite restaurant on the trip was Home Hoi An (see below), which also became the restaurant we revisited for our last night in town. However, the last evening was going to be a flop, as we hadn't thought of booking a table. So if you have plans for a dinner at a special restaurant, ask the hotel to reserve a table for you! The popular places are quickly booked up!
By the way, I have classified the places by price level, with $$$ being the most expensive and $ being the cheapest. Want to read more about all the good food you should eat in Vietnam? Look into my Food guide to Vietnam!
Best River View - Hoi An Riverside at Hotel Anantara
A short walk from the center of Hoi An, is the five-star hotel Anantara. The hotel has several restaurants, but the best of them – Hoi An Riverside – located right on the river. Vietnamese food is served here that is both well prepared and beautiful to look at. It's peaceful and quiet (not so common in Hoi An) and the only thing that can be heard is all the boats going along the river. We ate Vietnamese spring rolls, pho and cao lau and everything was very good. But with this view, it's hard not to have the best.
Price level: $$$
Hoi An Riverside
1 Pham Hong Thai
Cam Chau
Hoi An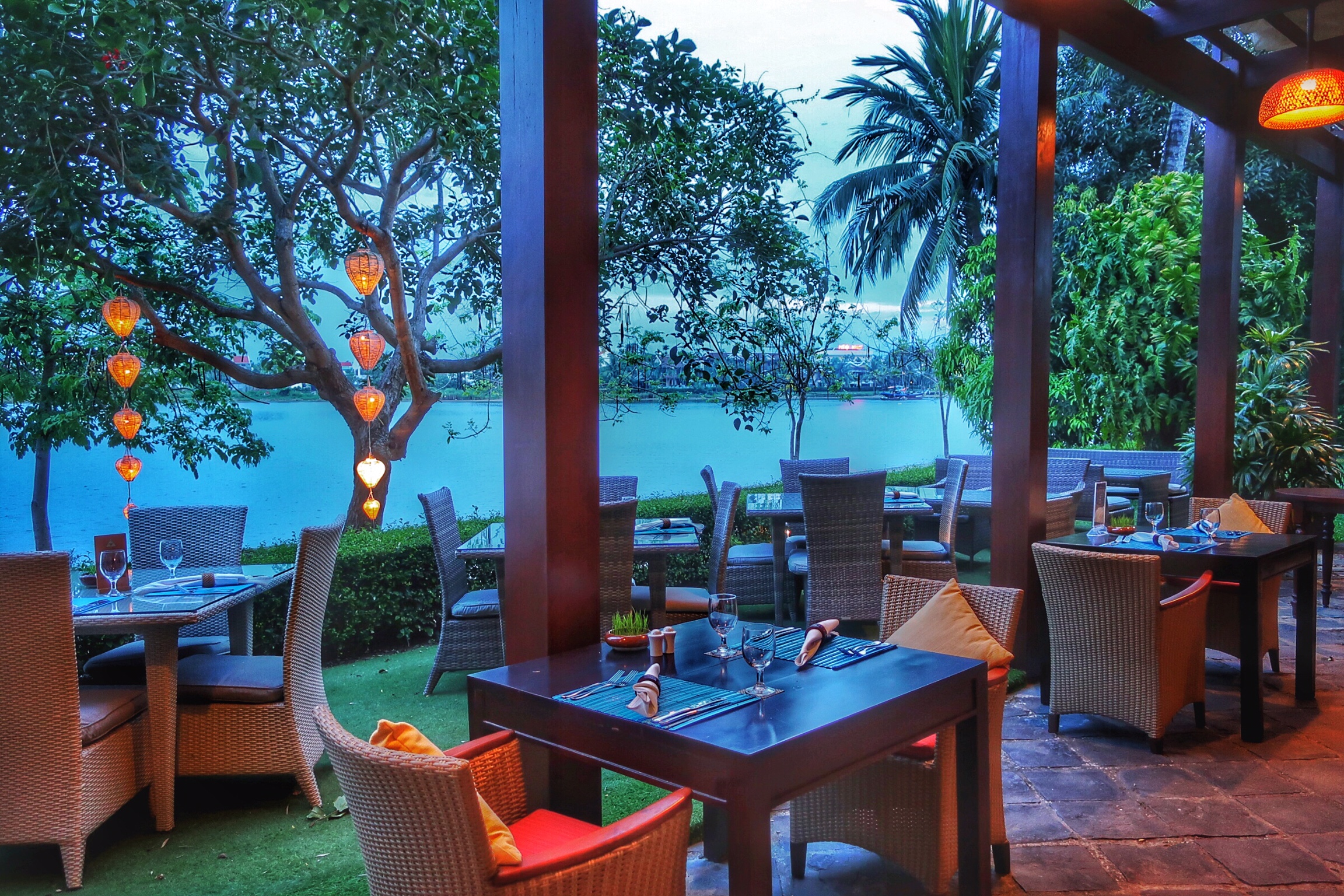 Best rooftop bar – The Deck
The best (and only) rooftop bar in Hoi An is The Deck. The Deck is located on the roof of the five-star Hotel Royal Hoi An, an MGallery hotel by Sofitel. The hotel is incredibly stylish and so is the rooftop bar. Up here by the pool, you are treated to expansive views of the Thu Bon River and the rooftops of the old city. A place we would have liked to hang out several times! A disadvantage of the place, however, is that it is very dependent on the weather and the bar has no walls at all. While we were here, a serious thunderstorm moved in with strong winds, forcing us to swipe our happy hour drink and head off the roof to escape the storm. So go here on an evening when it doesn't look like it's going to rain!
Price Level: $$$ (if you're not here during happy hour)
The Deck
39 Dao Duy Tu
Hoi An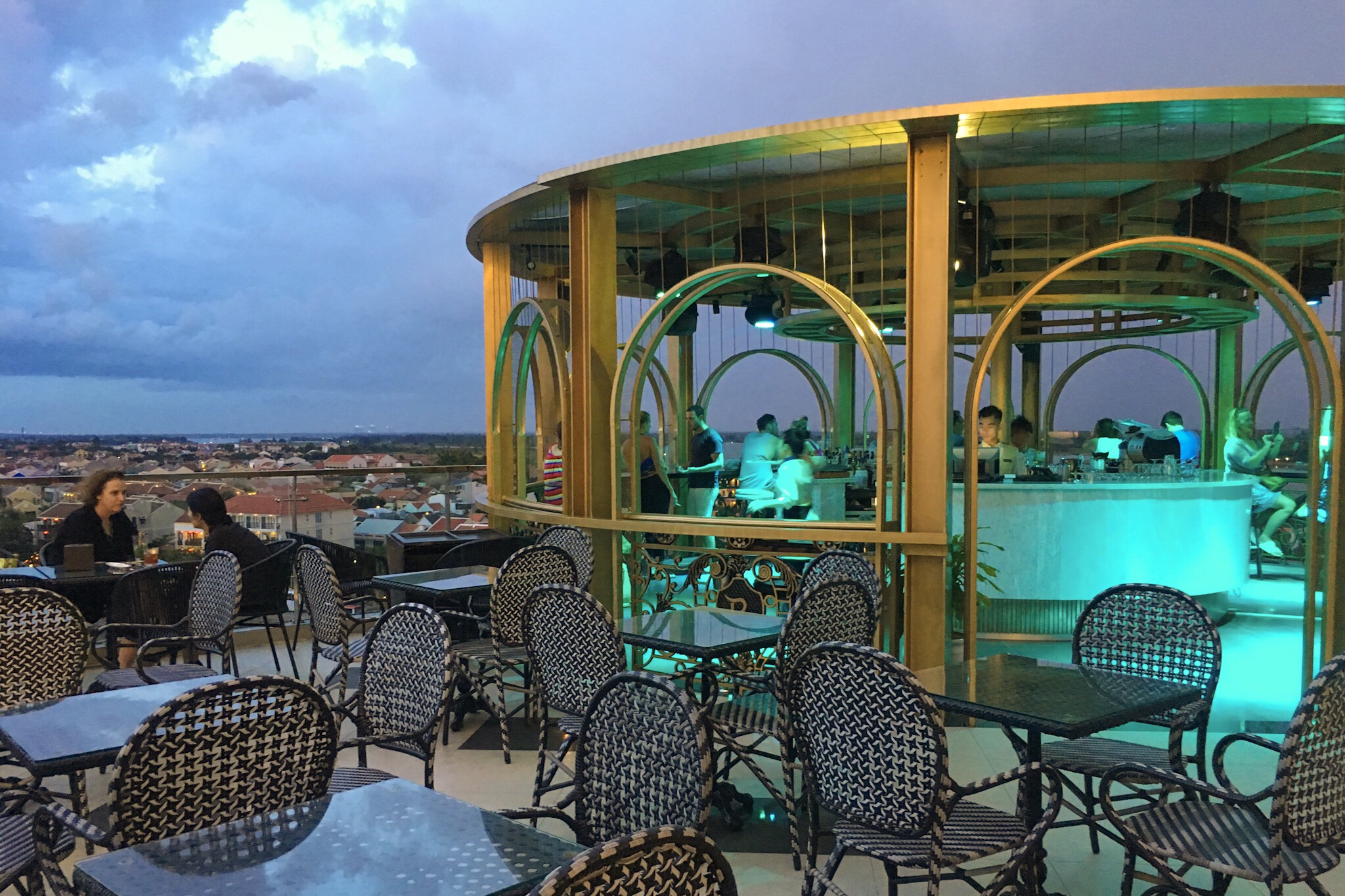 Most Popular Chef – Morning Glory
One of the city's celebrity chefs is Miss Vy, who owns 8 restaurants in Hoi An. Miss Vy not only owns restaurants, but also teaches cooking classes and has written a cookbook. Morning Glory is her fourth restaurant, serving traditional Vietnamese dishes and street food favorites. Incredibly popular, always packed with both local villagers and tourists. The menu is very extensive and everything we ate was really good and very reasonably priced.
Price level: $$
Morning Glory Original
106 Nguyen Thai Hoc
Minh An Ward
Hoi An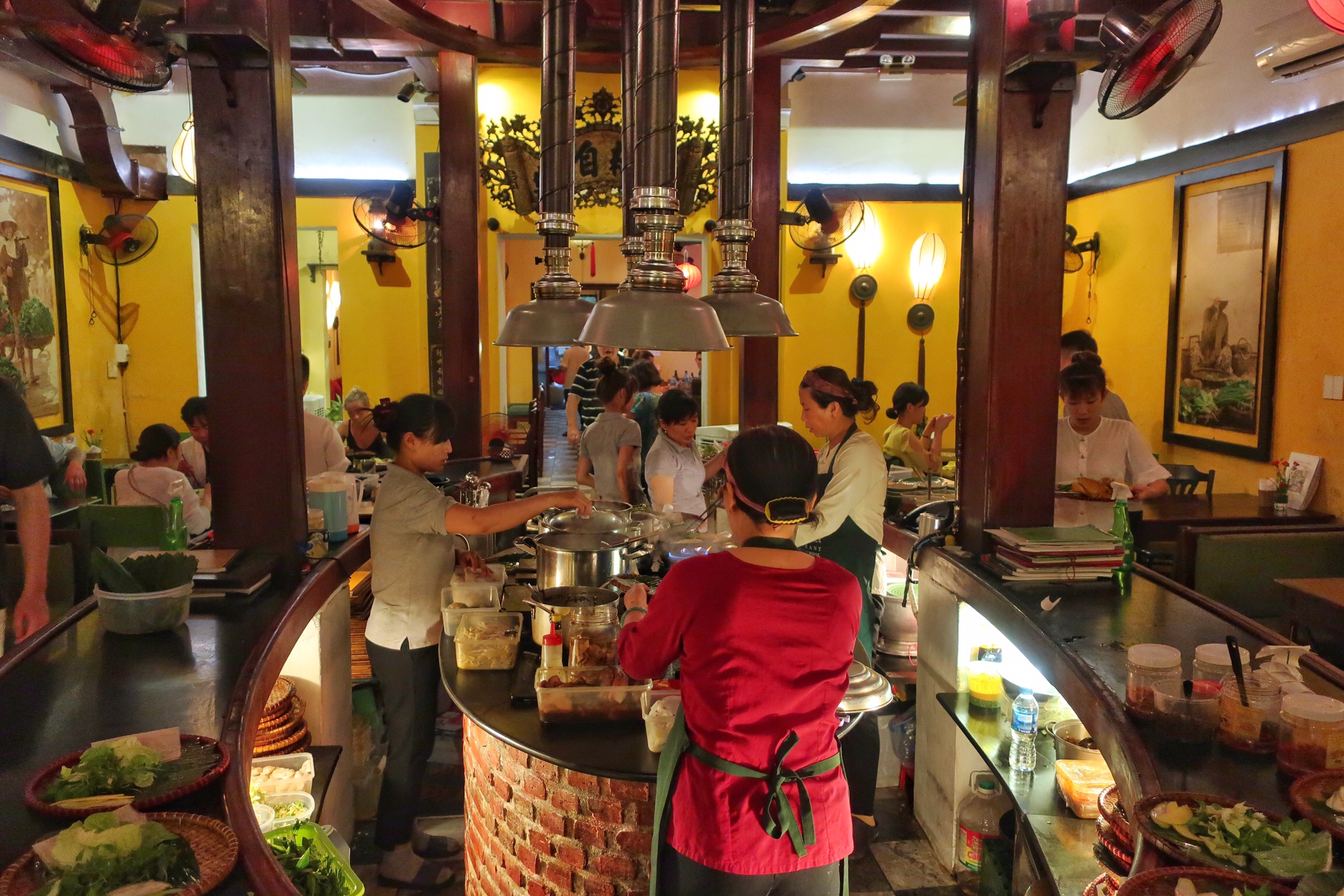 Affordable in the middle of the pack - Madam Kieu
Right next to the night market out on the "island" in the middle of the Thu Bon River, is located Madam Kieu. Here it is full all evening with lots of people on the move. At Madam Kieu, hanging out with the guys and having a beer is just as popular as eating dinner. The menu is classic Vietnamese and this was the first place we ate White Roses - a must try when in Hoi An! Was actually probably one of the cheapest places we ate at during our trip, but still very good!
Price Level: $$ (maybe more like $1,5)
Madam Kieu
43 Nguyen Phuc Chu
An Hoi
Hoi An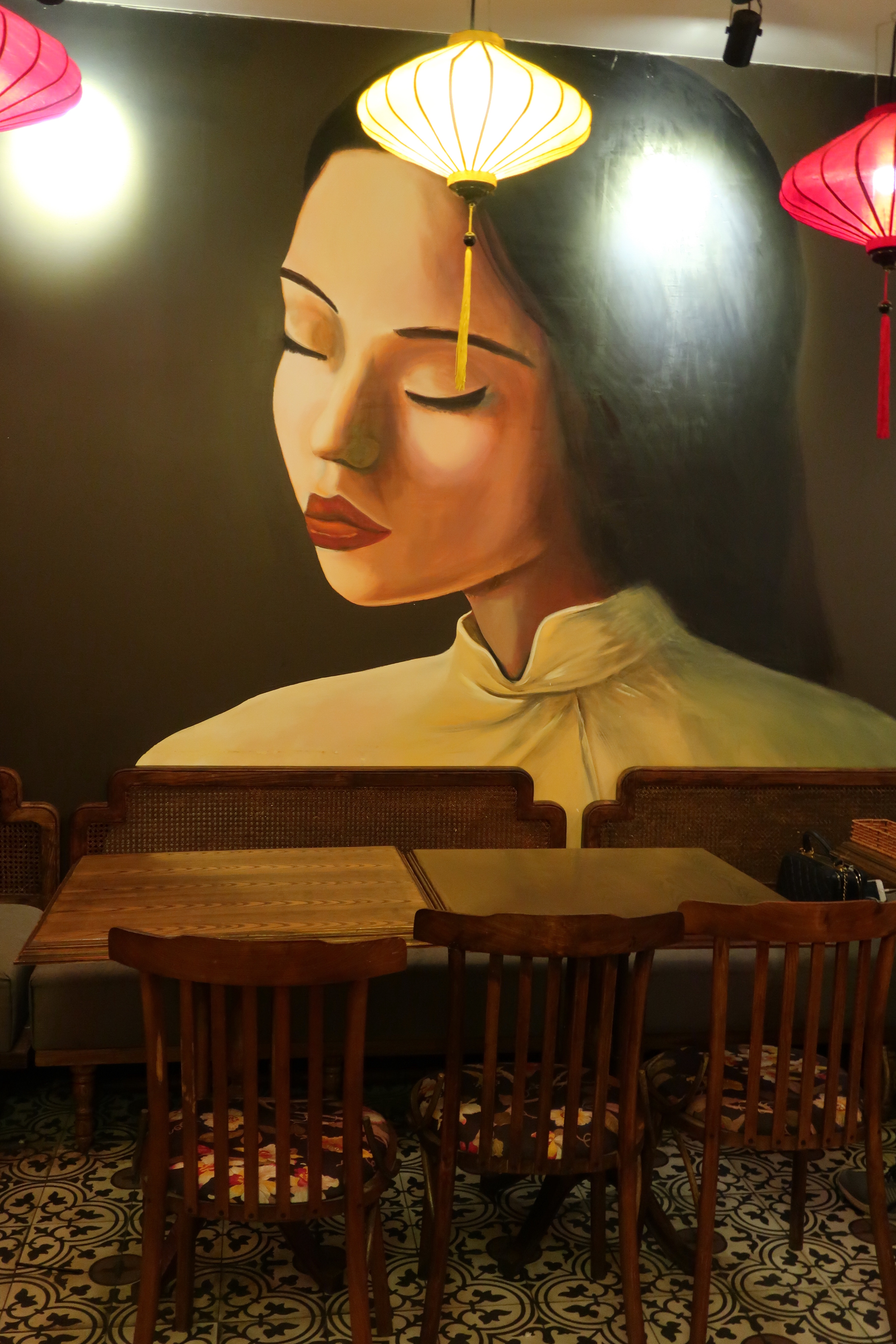 Best restaurant experience - Home Hoi An
Home Hoi An became our big favorite on the trip. This place is very popular and the restaurant is full of local brides and grooms, dressed up families and well dressed tourists. It's not cheap by Vietnamese standards, but the experience is really good. This is an international class Vietnamese restaurant, focusing on local specialties. The environment is in French colonial style and everything feels very well thought out. Here you book a table in advance (on their website) to be sure of getting a seat.
Price level: $$$
Home Hoi An
112 Nguyen Thai Hoc
Minh An Ward
Ancient Town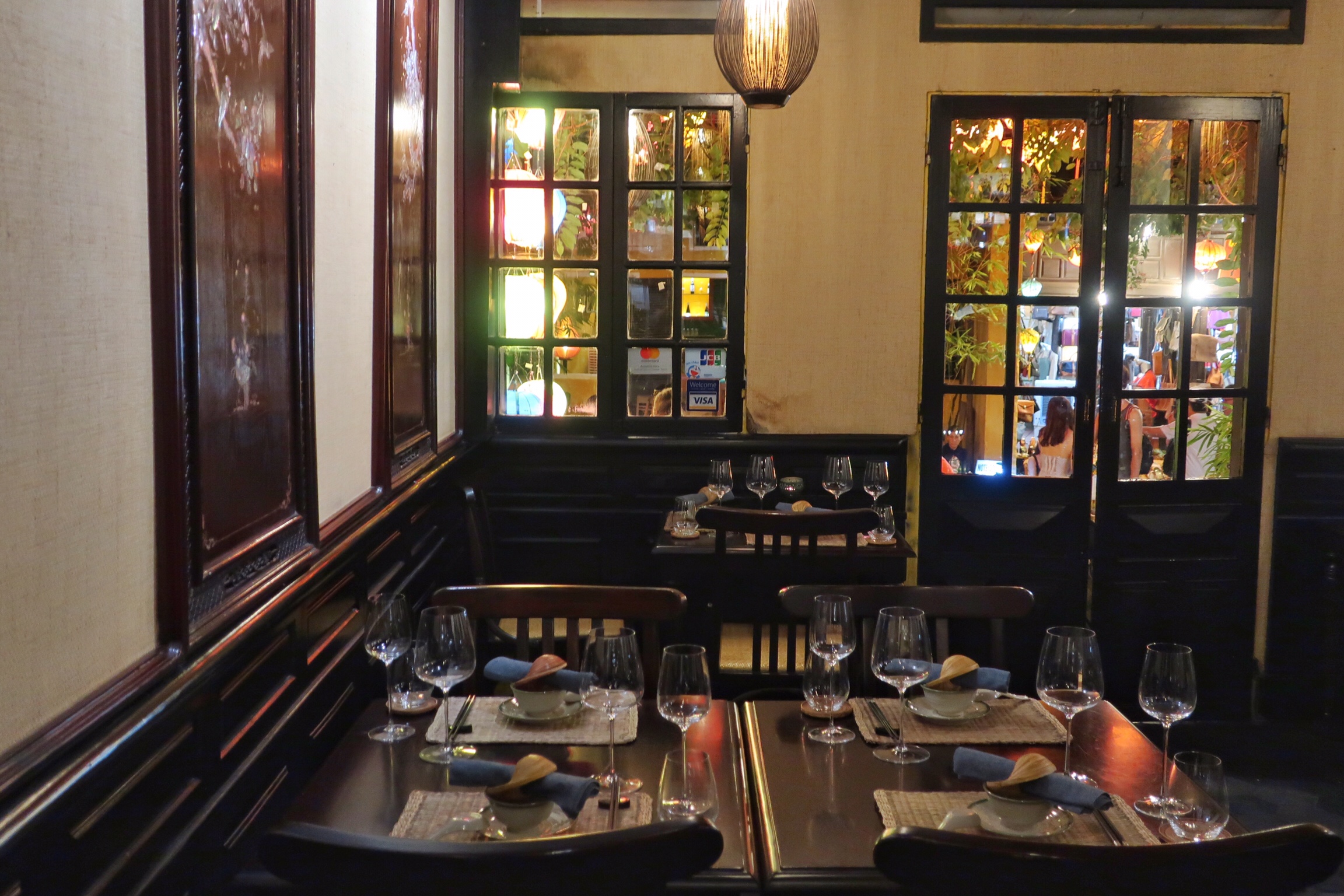 Popular with river view - Cargo Club
Last on our list, but not least, is yet another of Ms Vy's creations – Cargo Club. We didn't know it was the same owner as Morning Glory until afterwards, but we probably would have gone here anyway. Popular for its fantastic French bread, this is not only a café but also a restaurant. The outdoor dining area on the upper floor, overlooking the river, fills up quickly in the evenings. It is important to be here in time for a table. Cargo Club serves a mix of dishes from around the world, although we only ate from the Vietnamese section of the menu. Good and nice, but maybe a little more tourists than in the other places.
Price level: $$
Cargo Club
107D Nguyễn Thái Học
Hoi An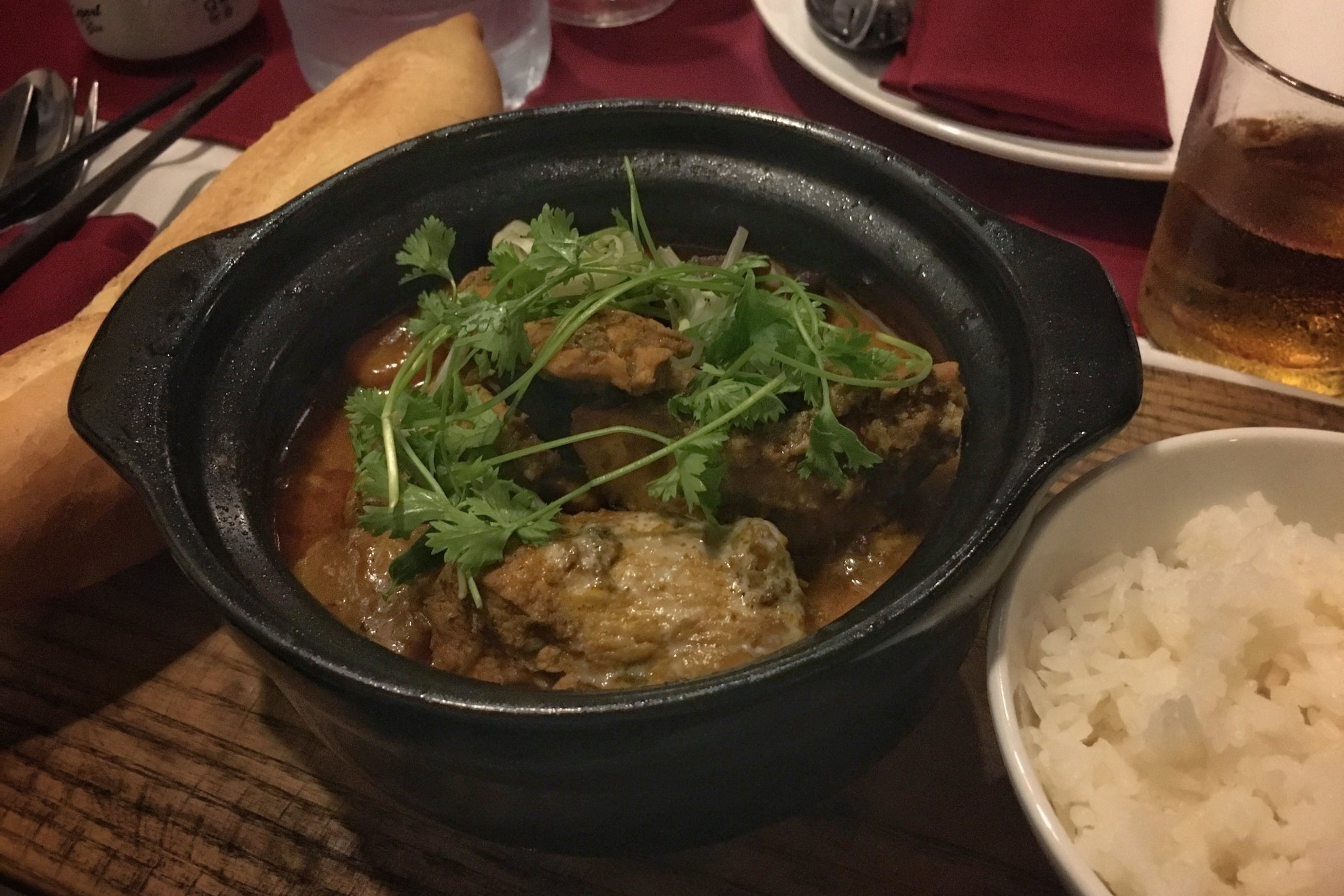 Do you want to read more about Vietnam?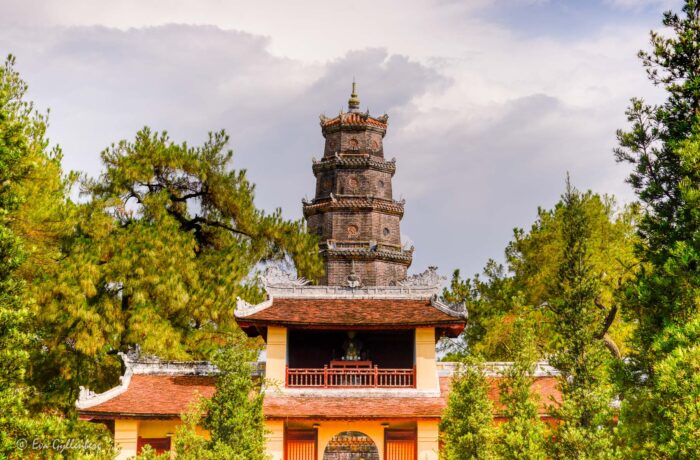 Thien Mu Pagoda stands high on a hill overlooking the Perfume River. One…
August 13
We stayed for part of the trip to Hoi An at the Boutique Hoi An Resort…
July 18
Vietnamese food wins no points for complexity or strength, instead we were treated to subtle…
July 17