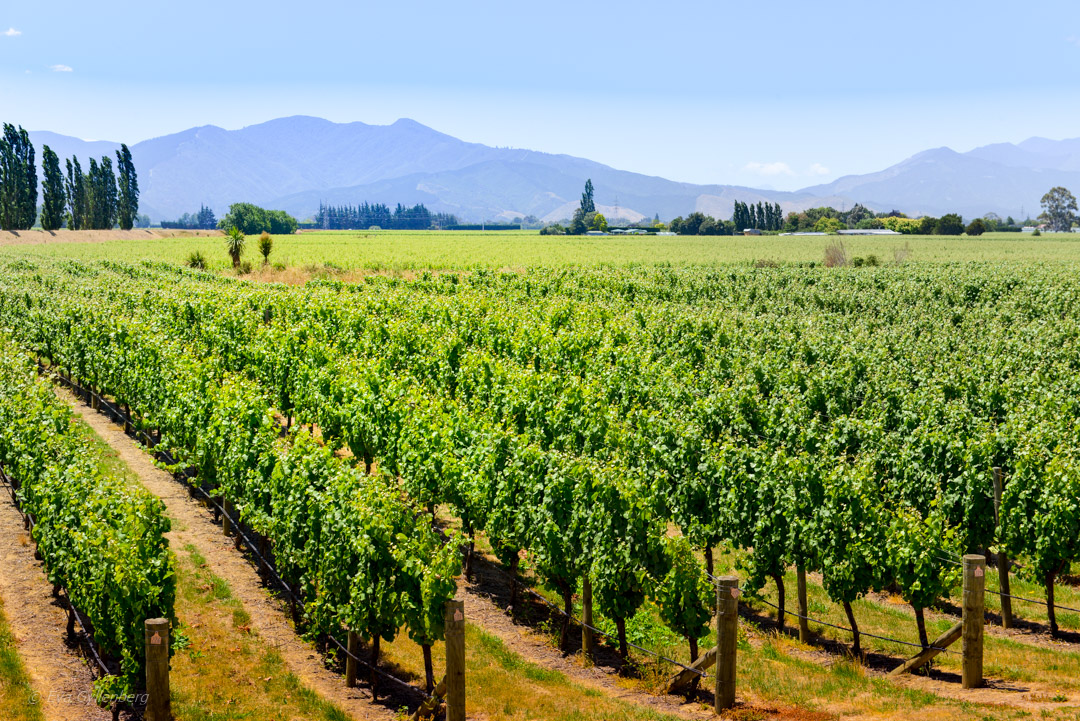 Nelson -> Marlborough
Christmas morning! Now it's Christmas for real here in New Zealand! It was a slow start this morning, with breakfast at the hotel in Nelson before jumping into the car. Nothing special planned today for once, quite nice actually! The only thing we had booked was the hotel in the town of Blenheim in Marlborough, which is no more than 2 hours drive from Nelson.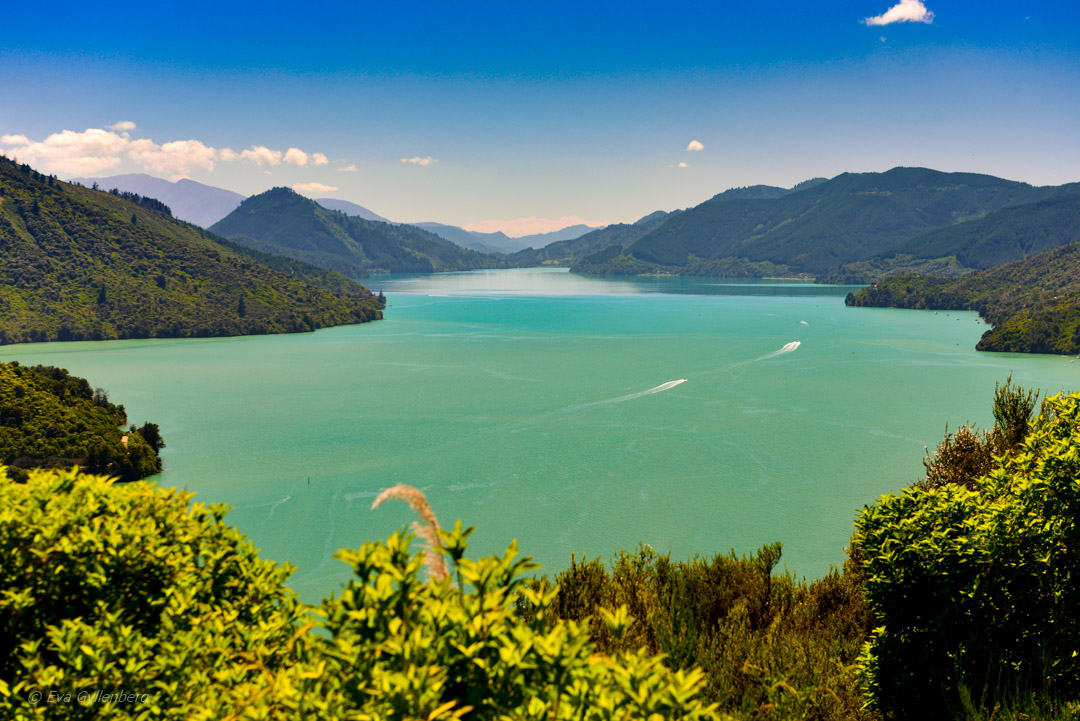 Marlborough is New Zealand's most famous wine region, known for its crisp white Sauvignon Blanc winters. In fact, almost 80% of all New Zealand wines are produced around the town of Blenheim, which boasts a perfect climate for high quality wines. Many hours of sunshine and perfect winds from the Pacific Ocean have caused the vineyards to pop up like mushrooms in recent years. We had been looking forward to visiting our favorite winery Cloudy bay, but unfortunately all the wineries that we mainly wanted to visit were closed today – like the only day of the whole year that they are closed. Perhaps we should have understood that when we planned... So it was simply a quiet day afterwards Queen Charlotte Drive - one of the area's famously beautiful stretches of road. Queen Charlotte meanders along a steep coast with many cozy bays with luxurious sailboats on the docks and soft beaches.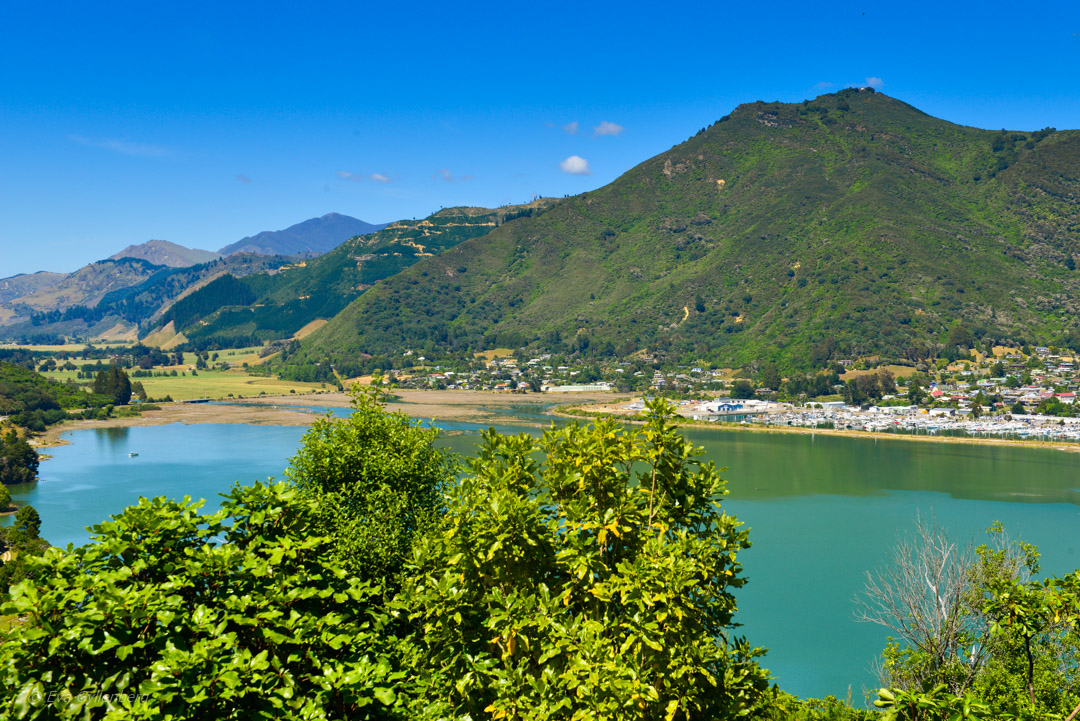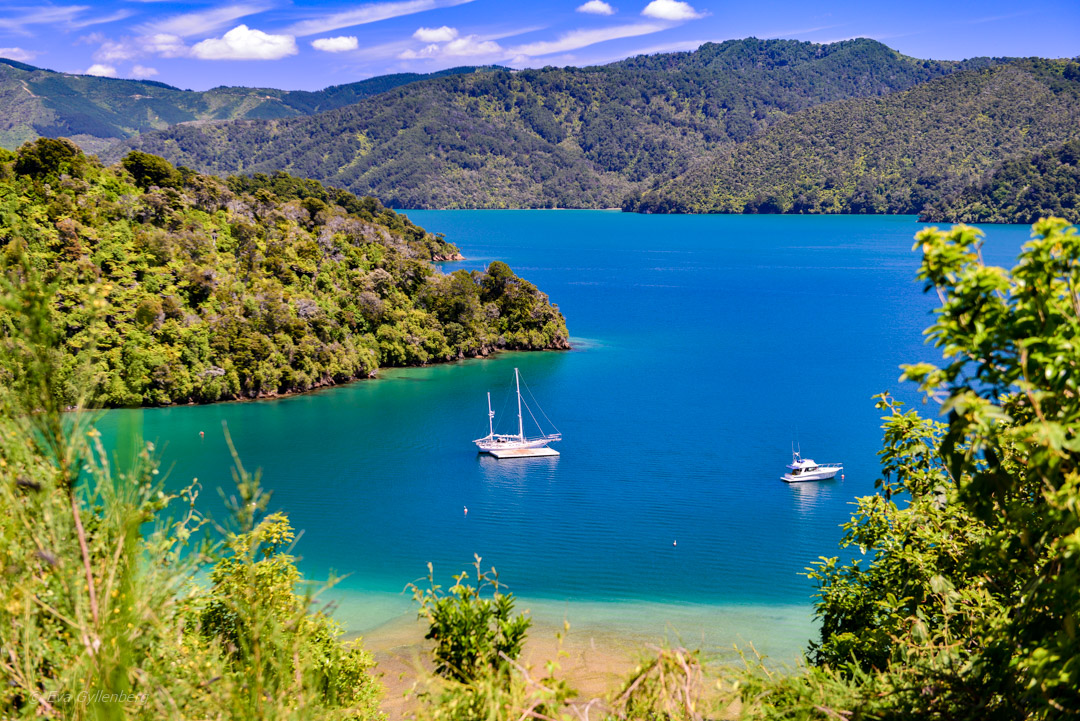 Stayed on Cullen Point Lookout and trudged up to the top to look out over the sea. There is almost a bit of a fjord feel to this area, with green hills sloping down steeply towards the water. It was clearly warmer outside than we expected, it's probably 10 degrees different from the west coast fog to the summer heat up here in the north-east corner of the south island. Lucky that Anders is so acrobatic, it made it easier when he changed from jeans to shorts in the car. ?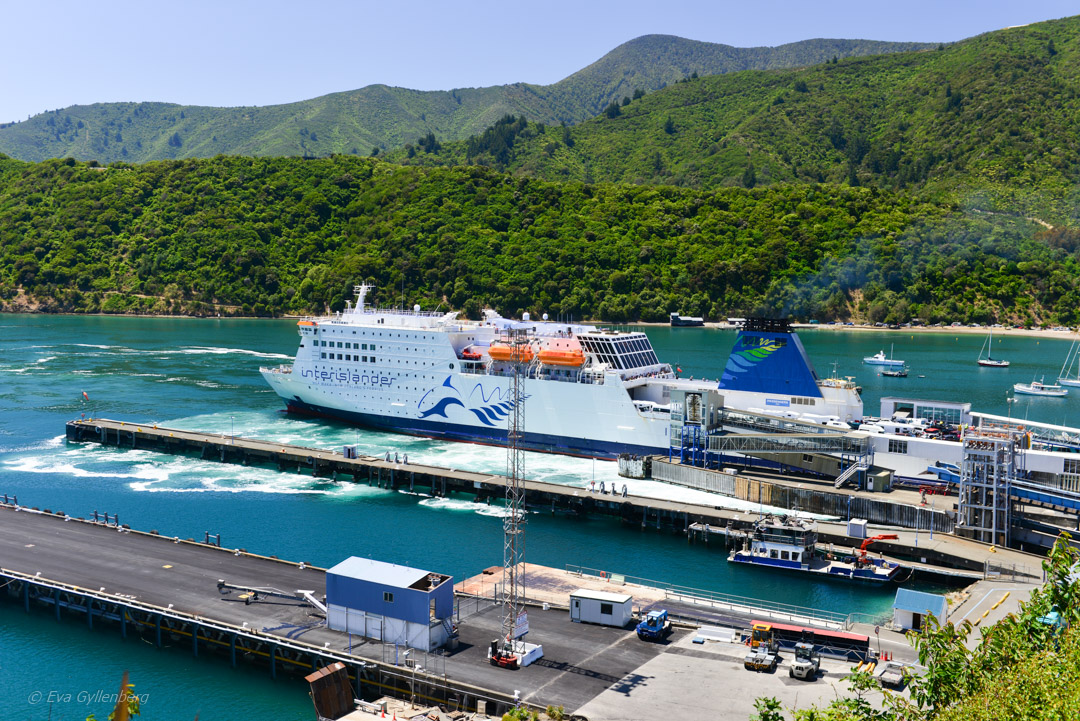 Lunch at Subway in Picton, overlooking some of the large ferries that run between the South Island and the North Island. Probably was one of the few lunch places open today, so we weren't the only hungry tourists in the place. After Picton we turned south inland in the direction of Marlborough. The road went through endless vineyards, Stoneleigh vineyard alone had over 1700 rows of vines! Since we really wanted to visit a winery, we were not late to turn off the road when we suddenly passed an "open" sign. So by chance we found Hans herzog, a nice winery that was open despite the holiday. The restaurant was fully booked, so we settled outside in the shade. After a cup of coffee on the veranda overlooking the garden, we bought a bottle of 2011 Riesling from the friendly sommeliers at the bar.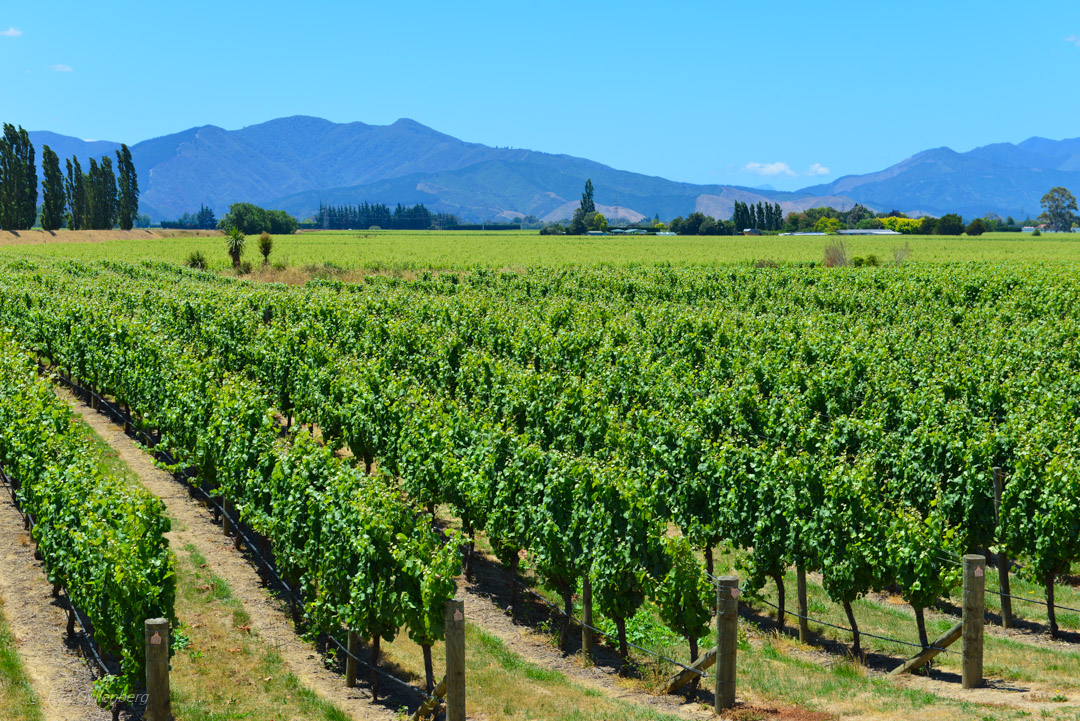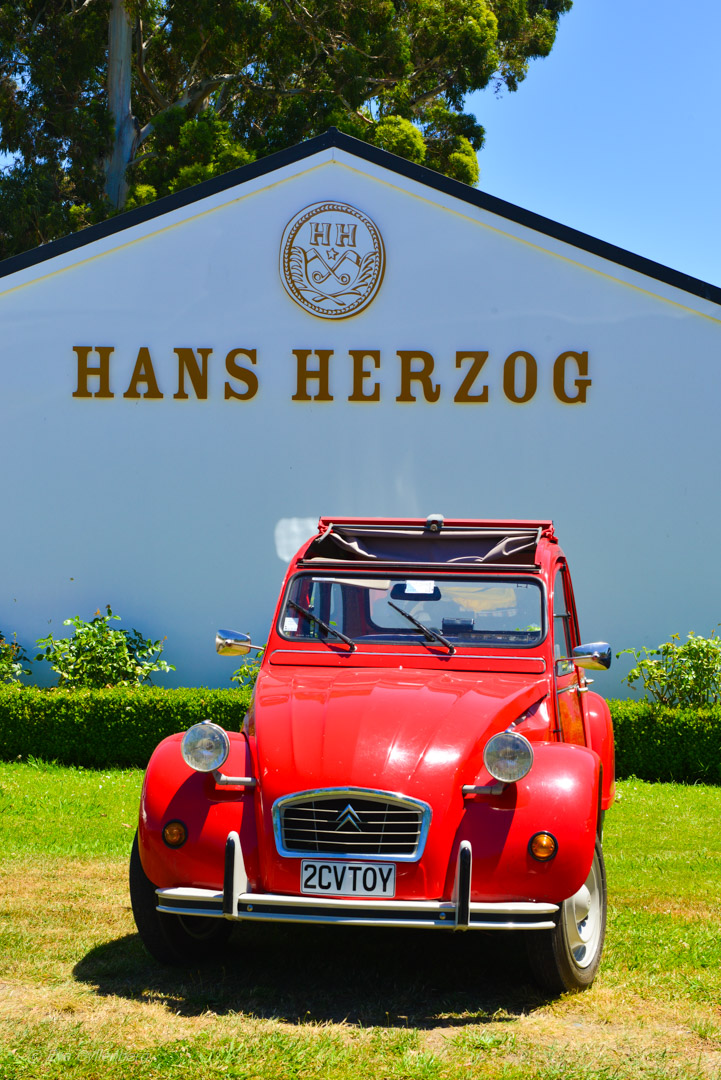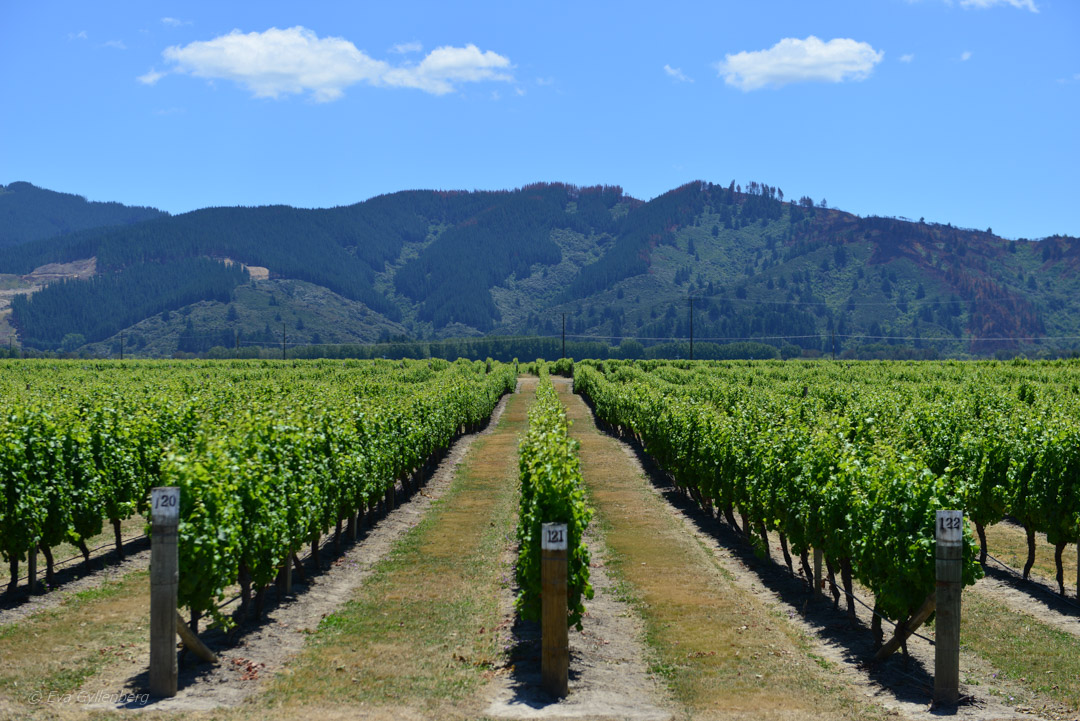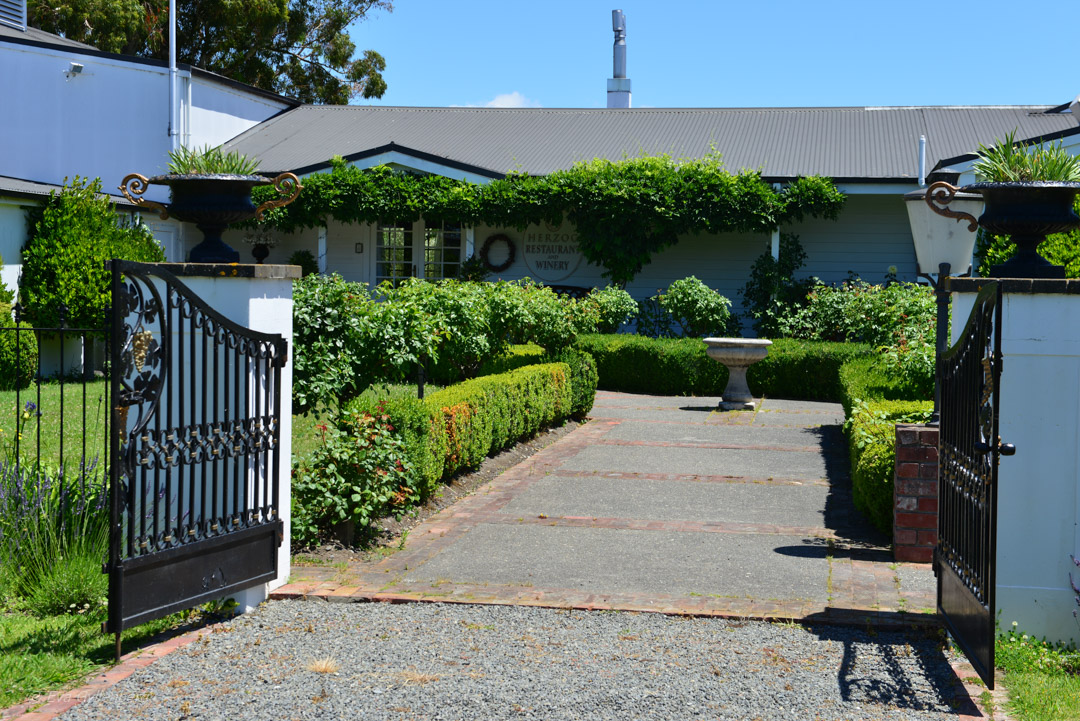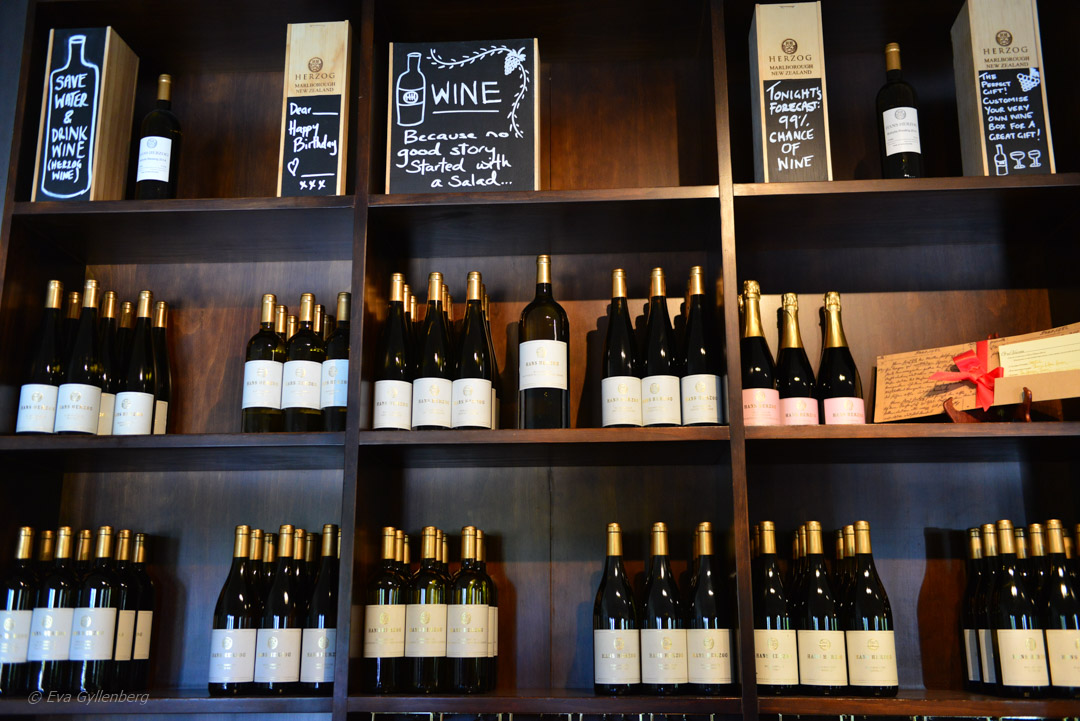 Well arrived in Blenheim we checked in at fashionable Chateau Marlborough (no castle, but the hotel actually has both pinnacles and towers). We had booked Christmas dinner at the hotel, but for once we had plenty of time, so we had a glass of wine/beer in the sun by the pool before changing for the evening. Stylish and hungry, we sat down at the nicely set table which was filled with popsicles and sweets. After looking at the other guests (so we wouldn't lose ourselves completely!) we realized that you had to pull apart the popsicles and that in these popsicles there were kingskronor in cardboard in different colours. So of course we put the crown on the head in true British spirit?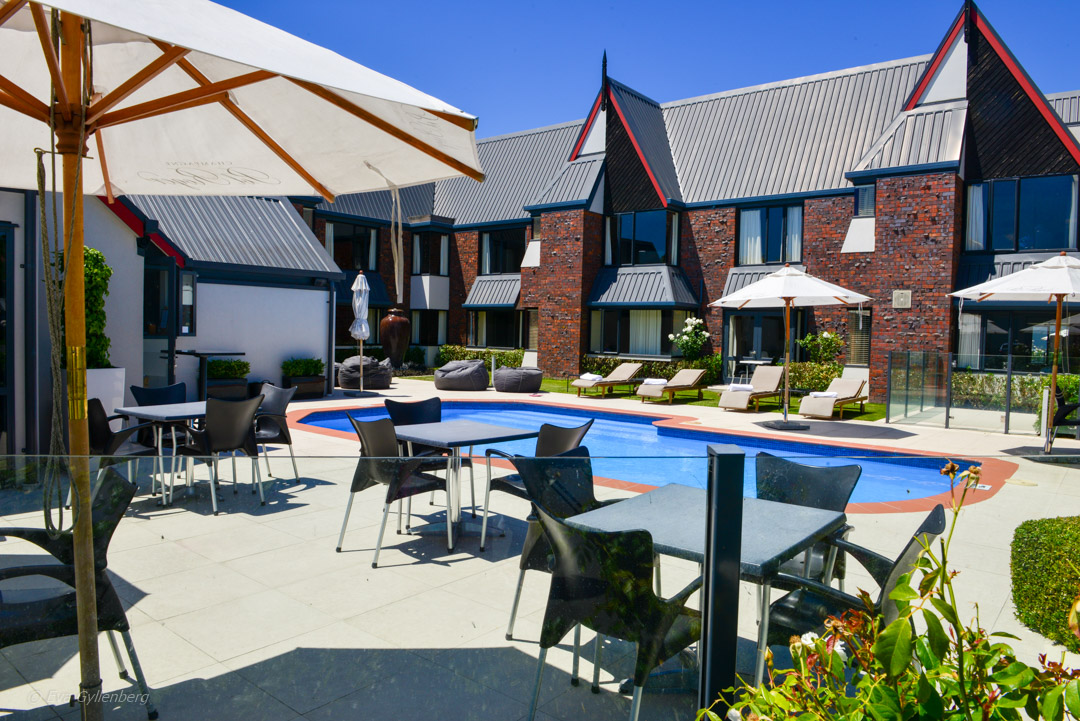 The dinner consisted of three courses with a glass of bubbly before. A small prosciutto-wrapped turkey for starter, bacon-wrapped sirloin for main course (perfectly cooked, pink inside) and Brandy Snaps (rolls) with crème Chantilly inside for dessert. Very tasty, although the balsamic garnish felt a bit 1995.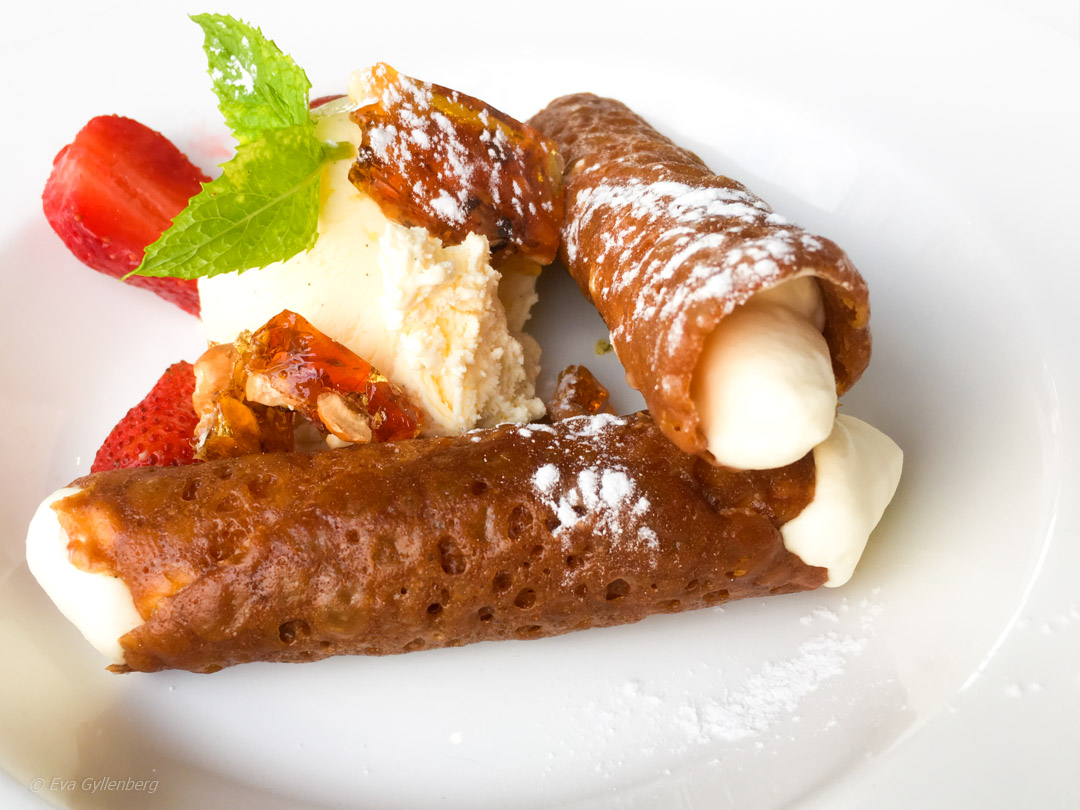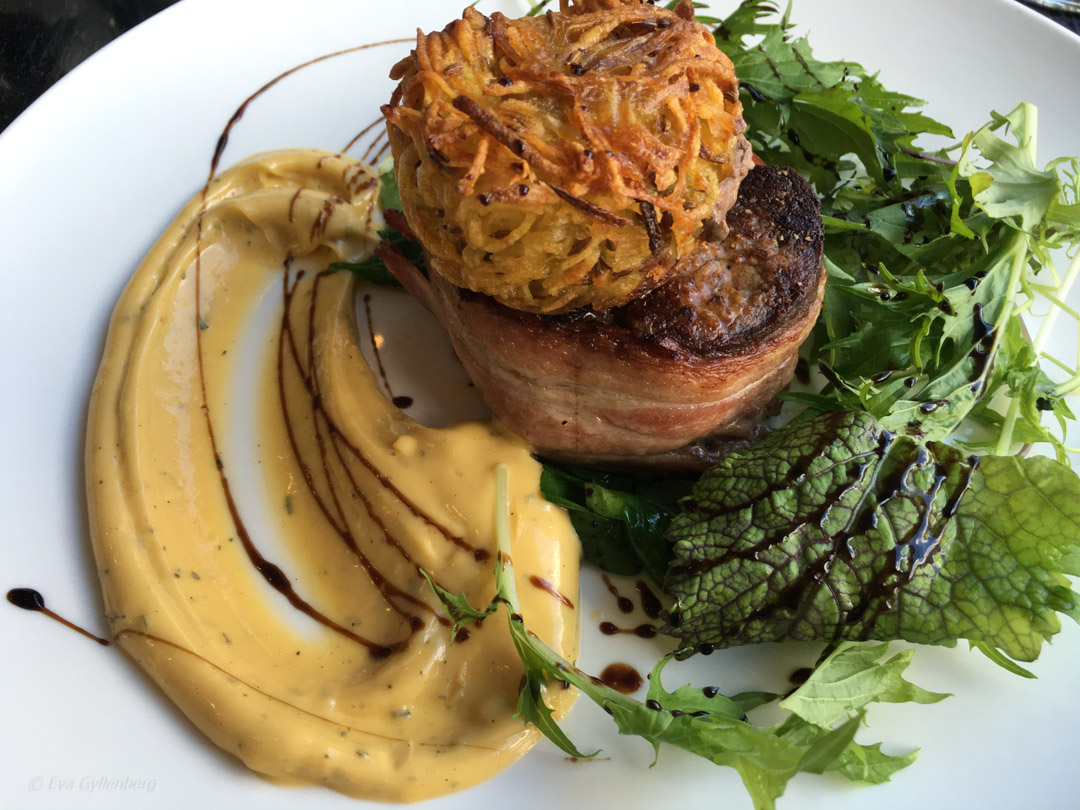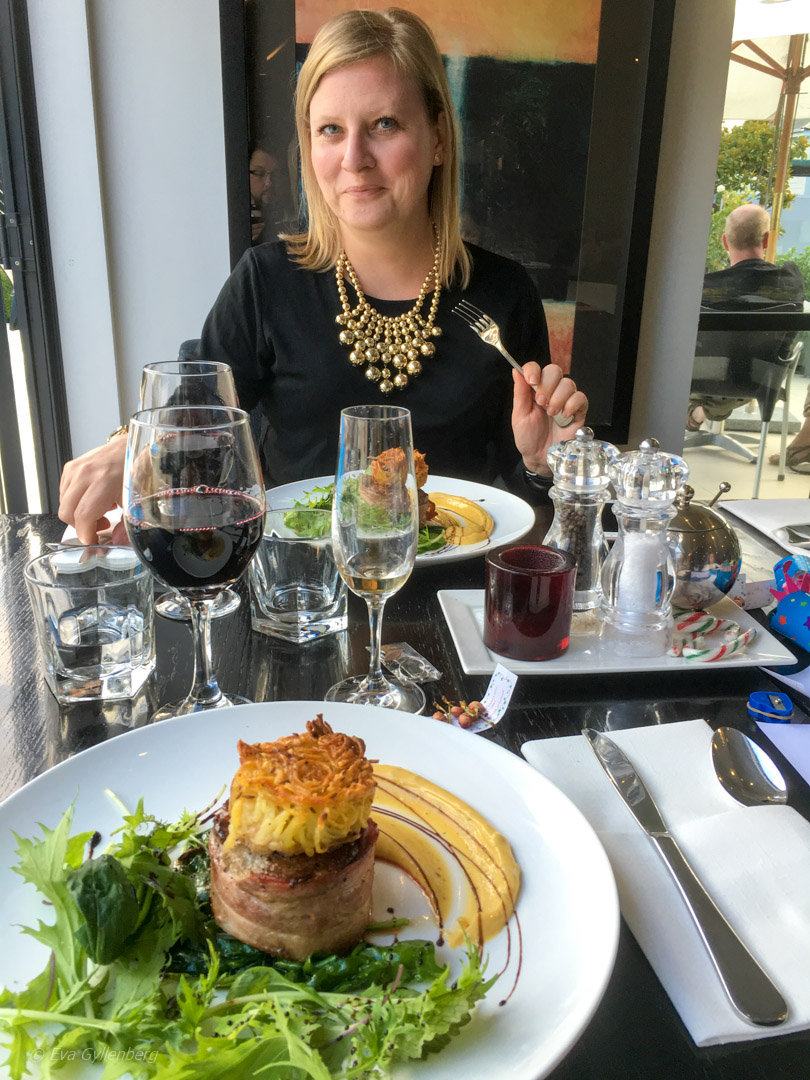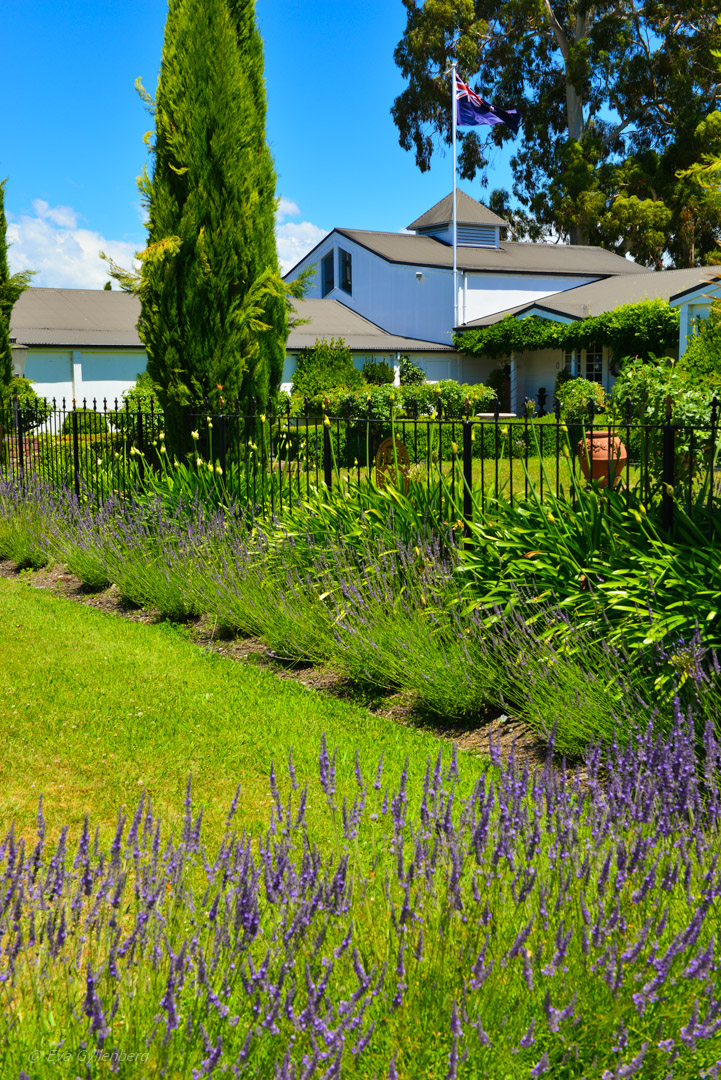 Have you been here? What did you think of the destination?
Been there - didn't like it!
0
Not keen at all to go here!
0
Eva Gyllenberg
Travel blogger, gastronaut, photographer and family adventurer with over 55 countries in his luggage. Eva loves trips that include beautiful nature, hiking boots and well-cooked food. On the travel blog Rucksack she takes you to all corners of the world with the help of her inspiring pictures and texts.