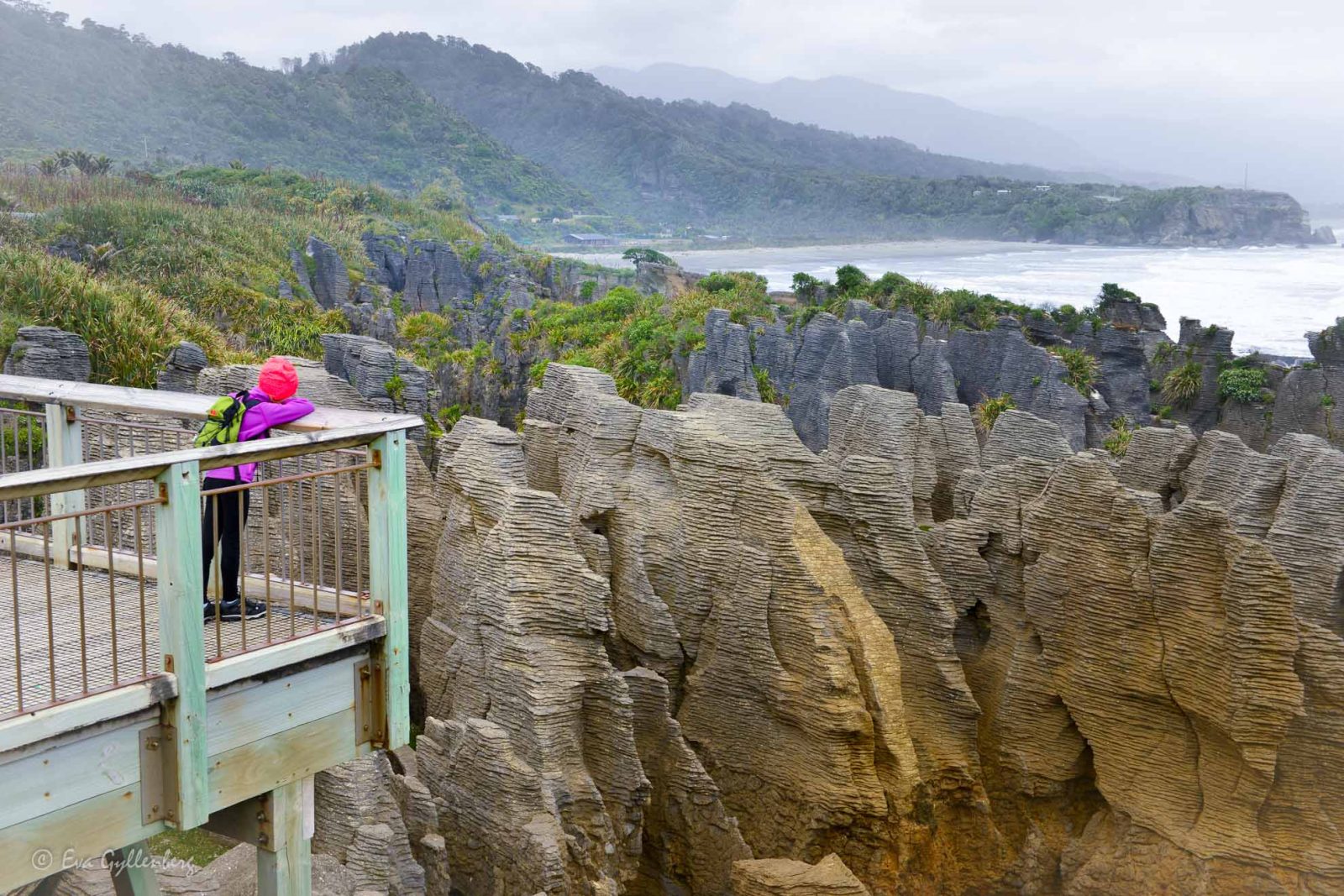 Franz Josef -> Motueka
Early rise, as today we had a long day's drive ahead of us, more precisely 45 miles after New Zealand's west coast. The weather, which did not show its best side in Franz Josef, today offered brilliant sunshine and we finally caught a glimpse of the beautiful, white mountain massif that had been lurking behind the fog all along. We heard the helicopters in the distance, it almost sounded like they were laughing at us... But but, time to go. Breakfast buffet at the hotel, then time to go.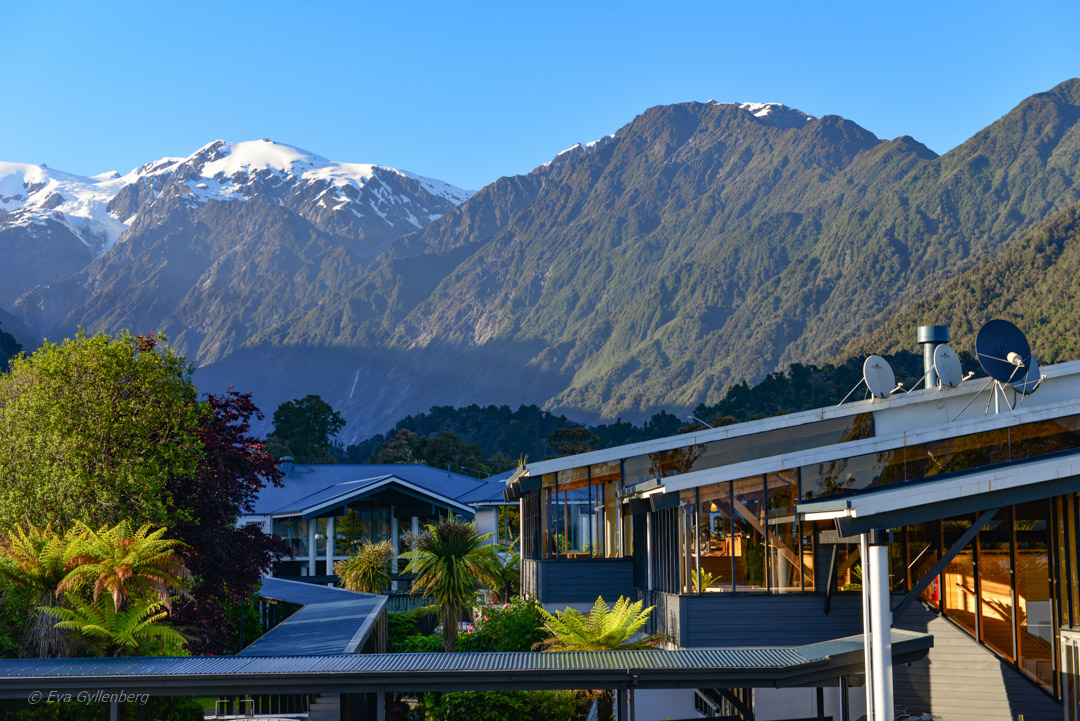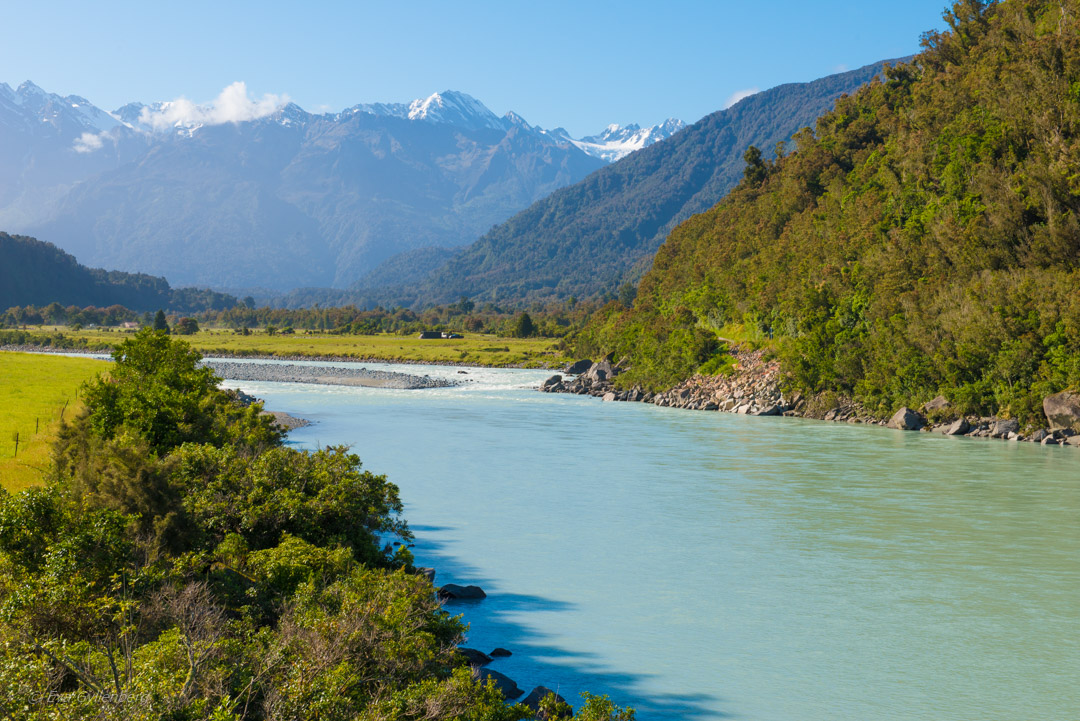 As we passed by Lake Mapourika today on the way north, we slipped by to see if we could avoid getting the canoe school in the pictures today. And today it was all the more desolate. We were met by a completely mirror-like lake. The only ripple on the water was that we weren't alone today either. Look carefully at the picture below. There is no noise in the image. It's MOSQUITO. Thousands and thousands of mosquitoes swarmed around us, so even though it looks peaceful in the picture, we are jumping around and waving our arms like crazy in the background.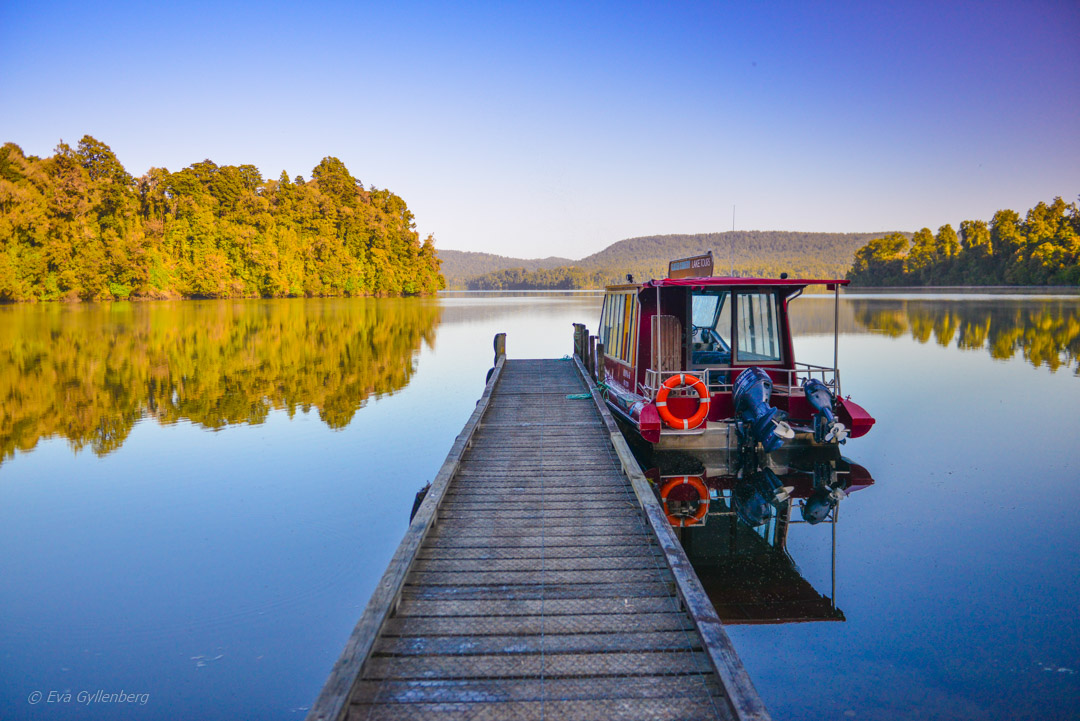 The mountain massif with Mount Cook followed us along the road and the views changed from cute to overwhelmingly beautiful, but we realized pretty quickly that it wouldn't be possible to stop at so many places along the way. According to the GPS, 45 miles would take us at least 6 hours - and then we hadn't included all the stops we wanted to make along the way.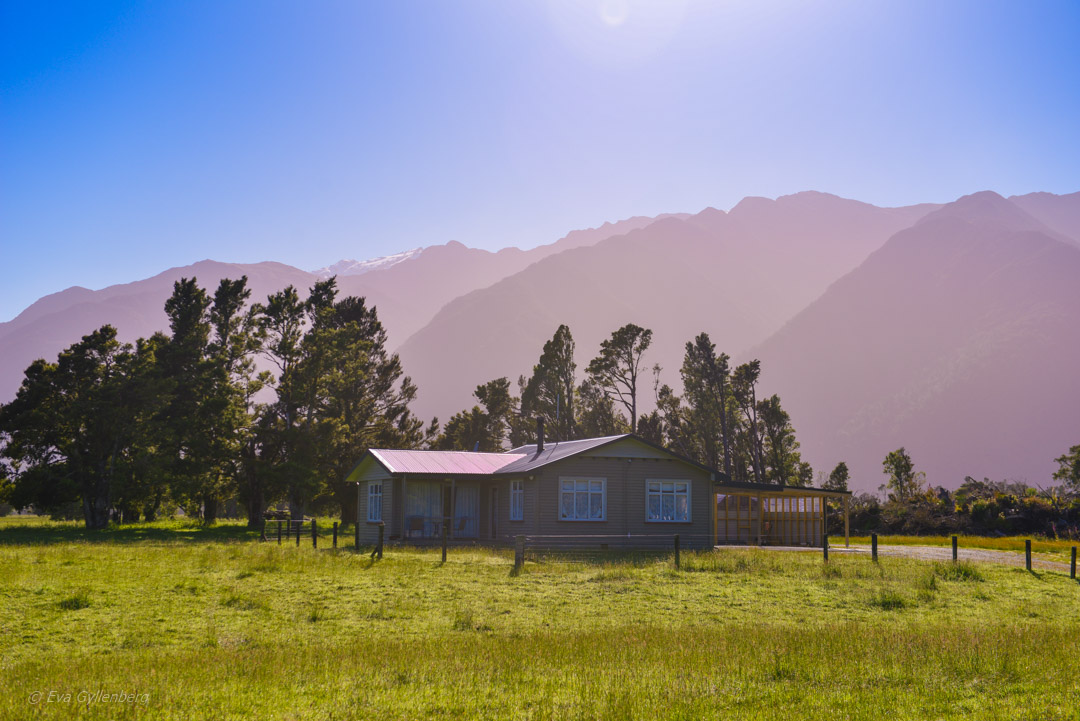 The first real stop after the road was a place called Hokitika. Here there is a wildlife sanctuary where we could see two kiwi birds and a bunch of really ugly eels. The kiwis were very cute, with very long narrow beaks. Unfortunately, kiwis are extremely shy and afraid of both light and sound, so we had to put the cameras away and photograph the little down balls with memory instead.
Before we left Hokitika, we bought sandwiches from Subway, so that we would have some freedom to stop and have lunch anywhere along the way.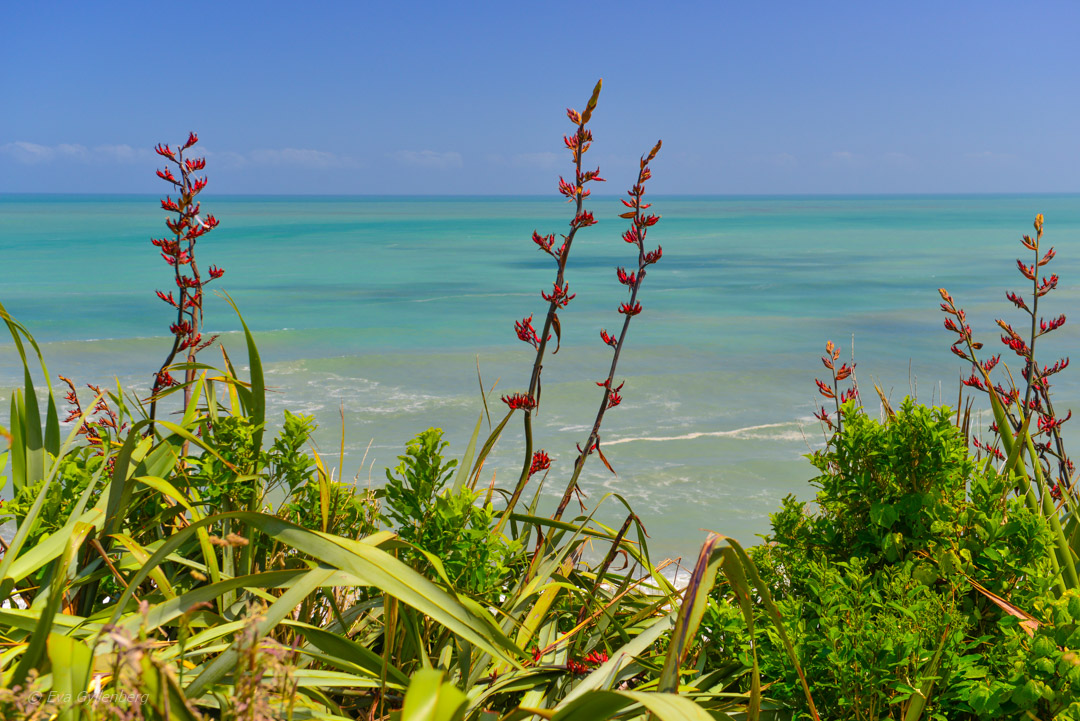 Now we left the green, misty, fern covered mountains and drove into a much more barren landscape with Caribbean blue sea, cliffs and big red flowers. Drove up to our last stop for the day – Punakaiki in Paparoa National Park- or Pancake rocks as they are also called.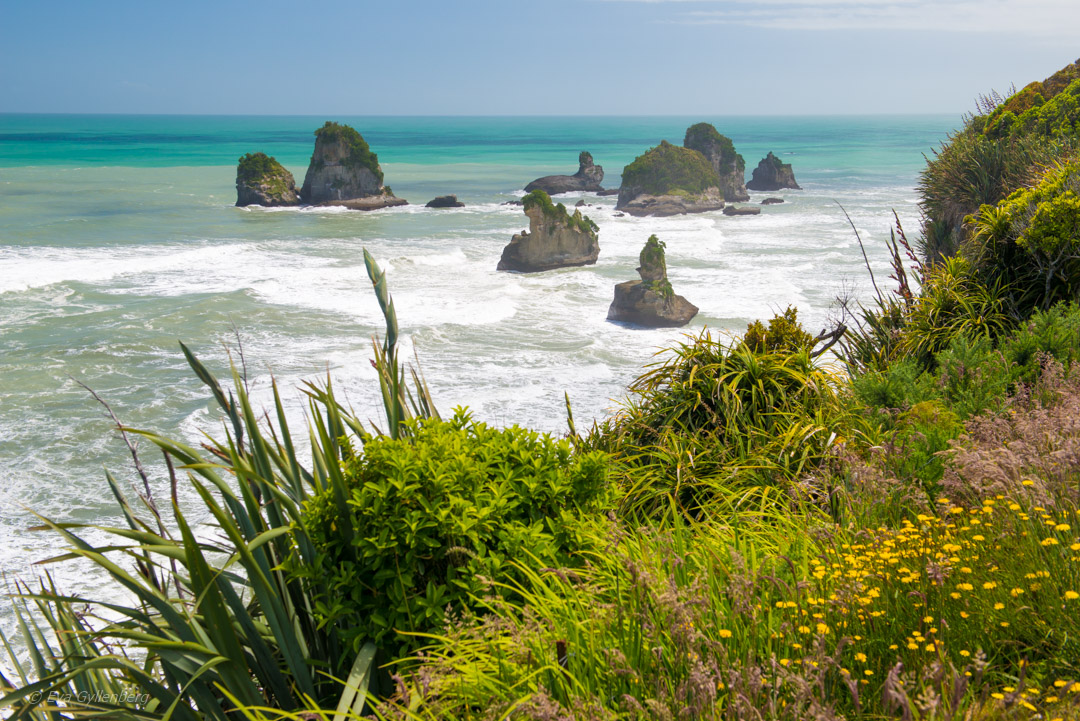 The name of the rocks comes from the fact that the rocks are shaped like large stacks of pancakes that have been placed on top of each other. Like a pancake cake, then. The Pancake Rocks are limestone cliffs that were formed 30 million years ago, when calcareous fragments of dead sea animals were collected here in the soft mud. Over the years, the sea and the wind have formed patterns in the rocks in such a unique way that there are no similar rocks anywhere else on earth.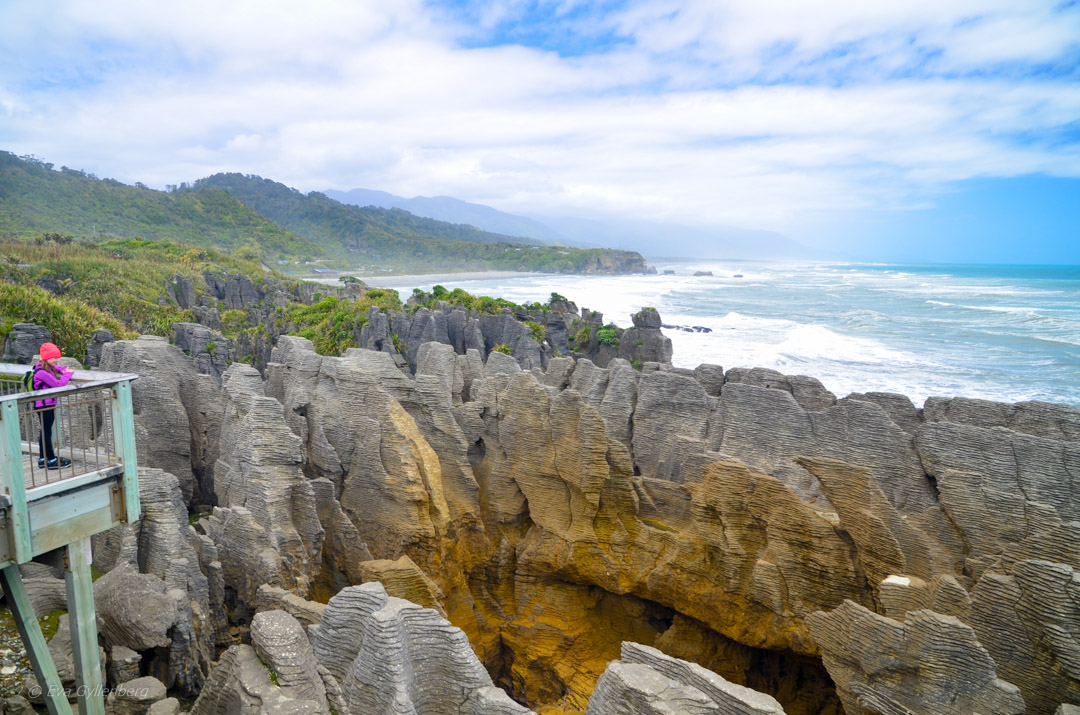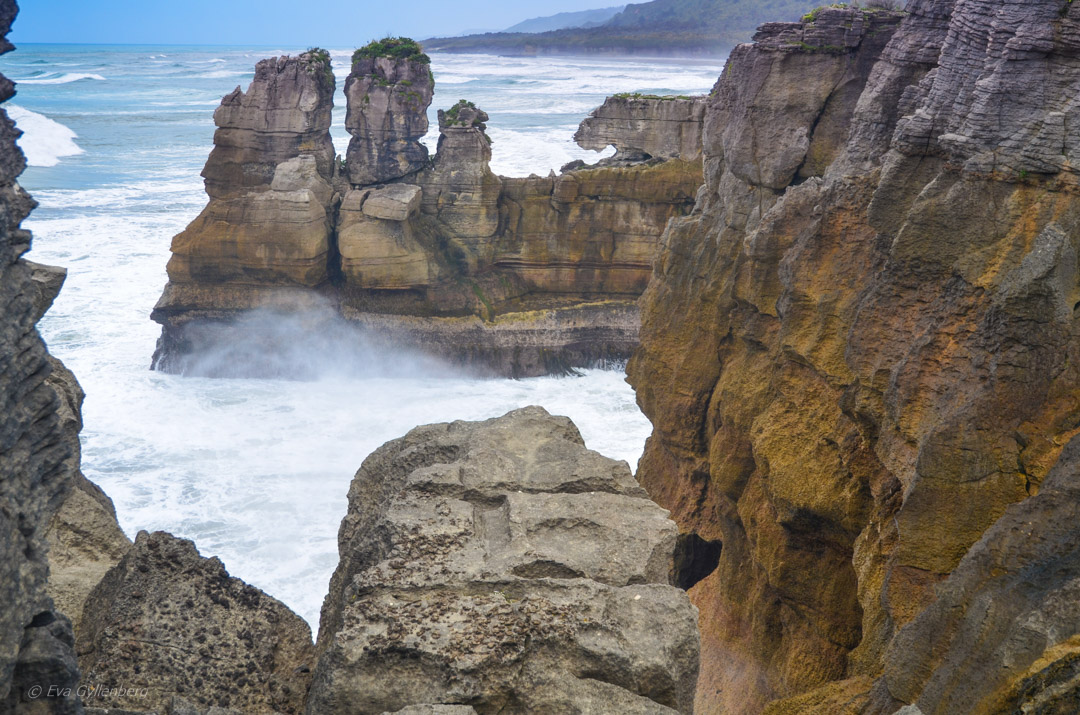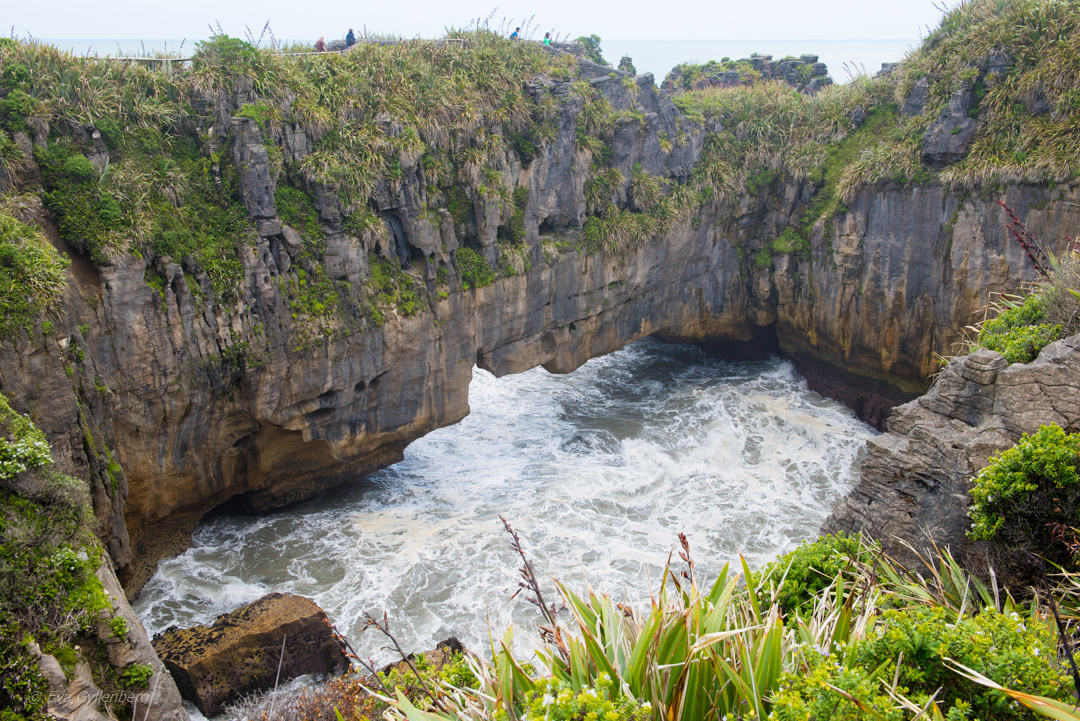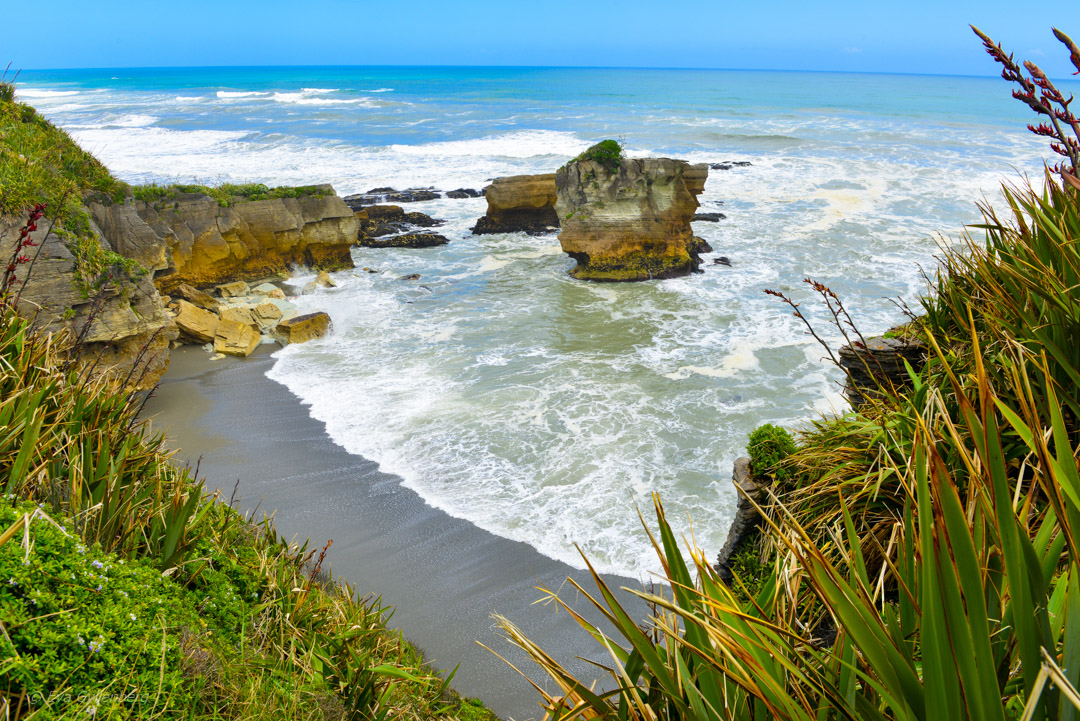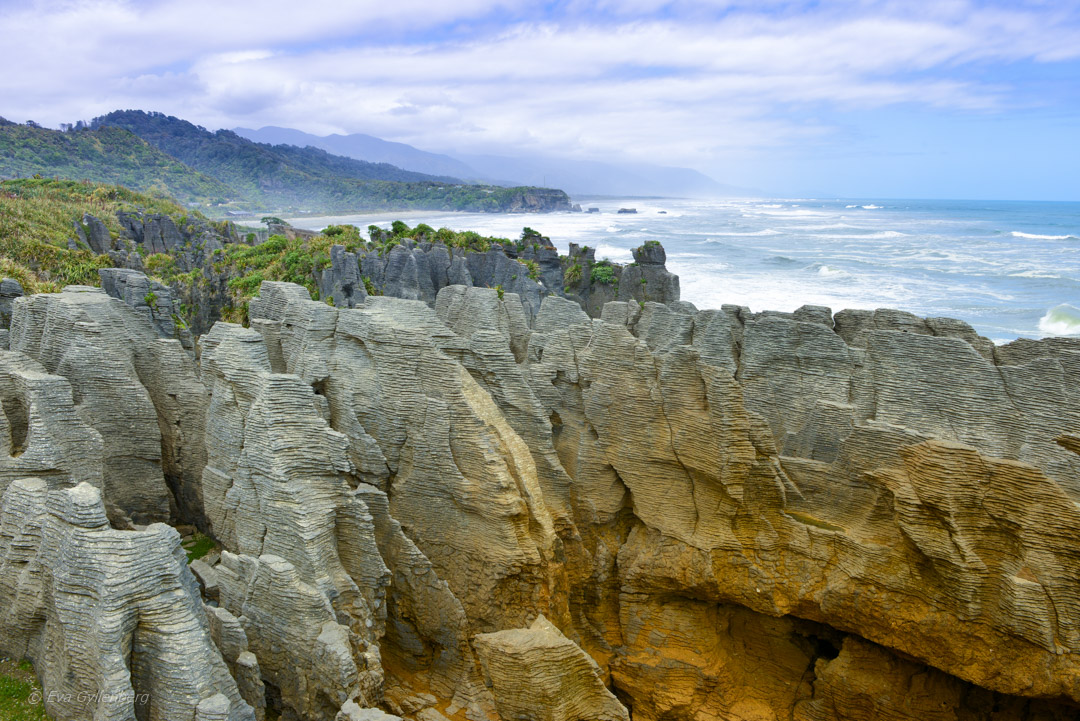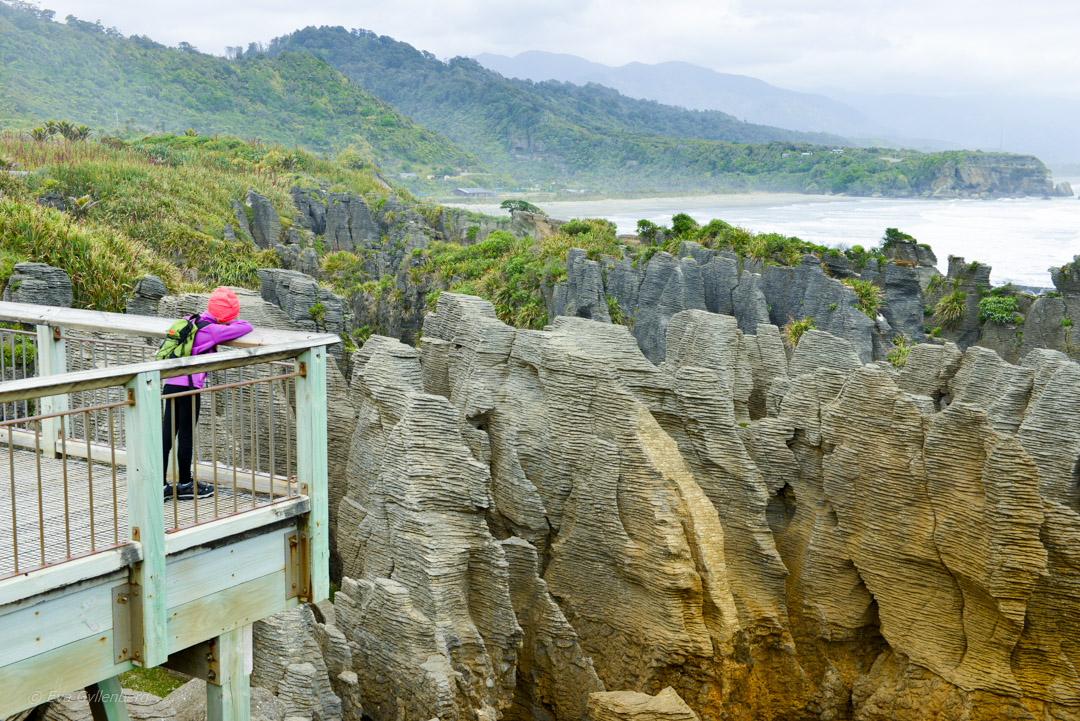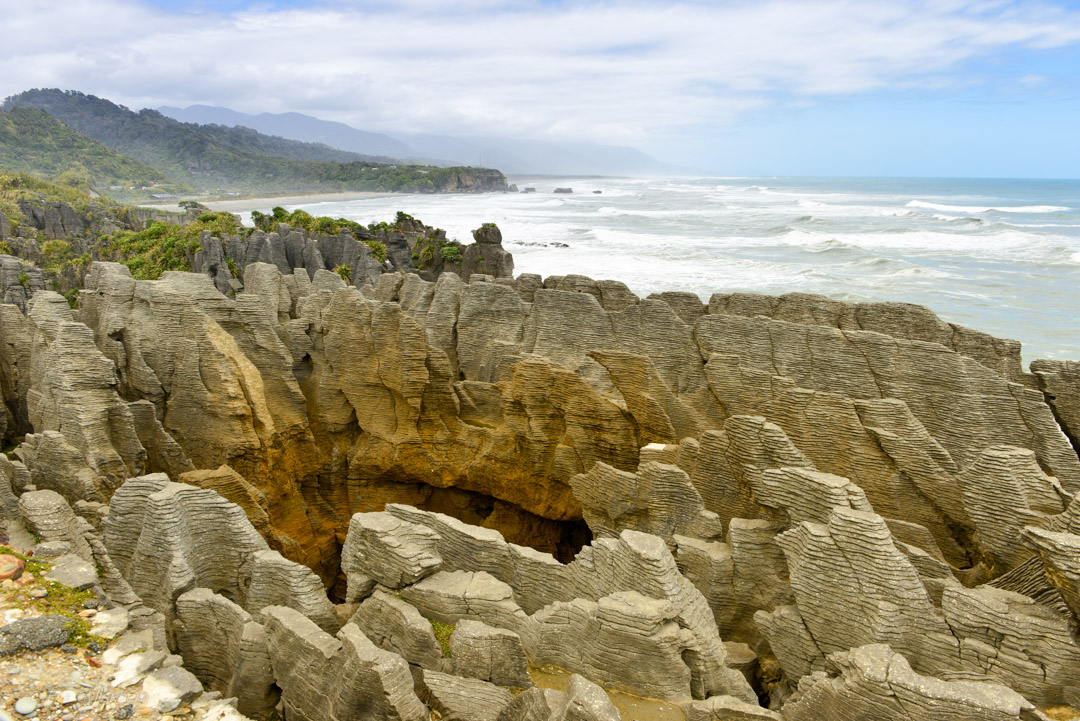 Stormy seas in the background and fantastic murky cliffs everywhere. Ate our salad in the car before we went out, even though it's summer here in New Zealand the winds are quite cold. We stood for a long time and looked at several of the large blowholes that created fountains of sea water when the waves got into the right position.
A visit to the national park shop and a mug and a T-shirt later, we rolled on towards Motueka and our next hotel. Checked into our fresh Nautilus Lodge motel, with a very nice and chatty host couple, and walked down the street to dinner. It became a simple sports bar and a hamburger. I never thought I'd say this, but eggs and beets on burgers are actually pretty darn good. Any questions on that?
Read more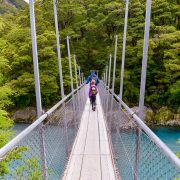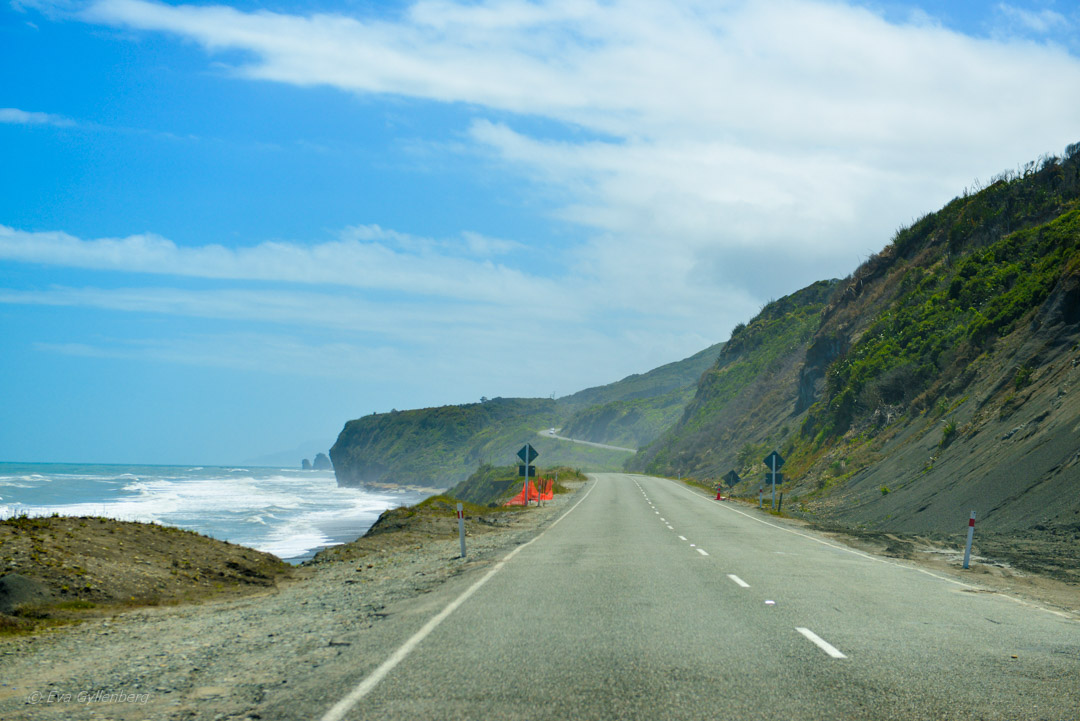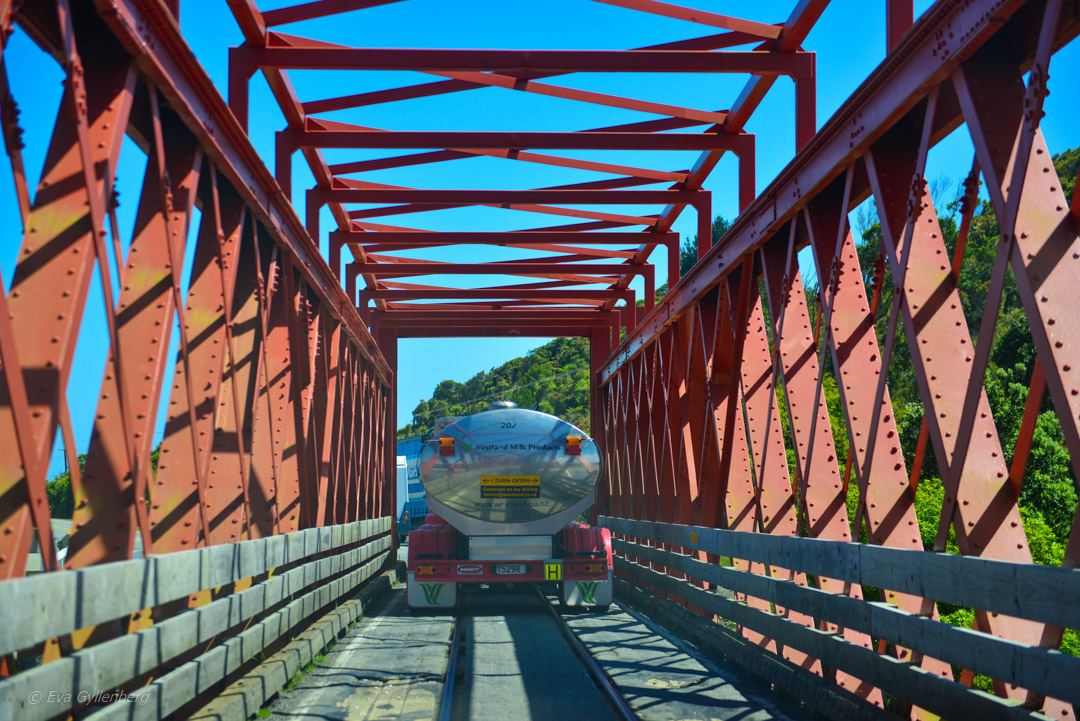 Booked us on a boat taxi in Abel Tasman for tomorrow, it's going to be incredibly lovely with some coastal walking in the sun now. After all the glaciers and cold coastal winds, the forecast of 25 degrees and sun feels just right! Bring sunscreen and shorts!
Do you want to read more about our adventure in New Zealand? Check out the next day at Travel diary New Zealand: Day 8. Abel Tasman National Park or previous day on Travel diary New Zealand: Day 6. Franz Josef National Park.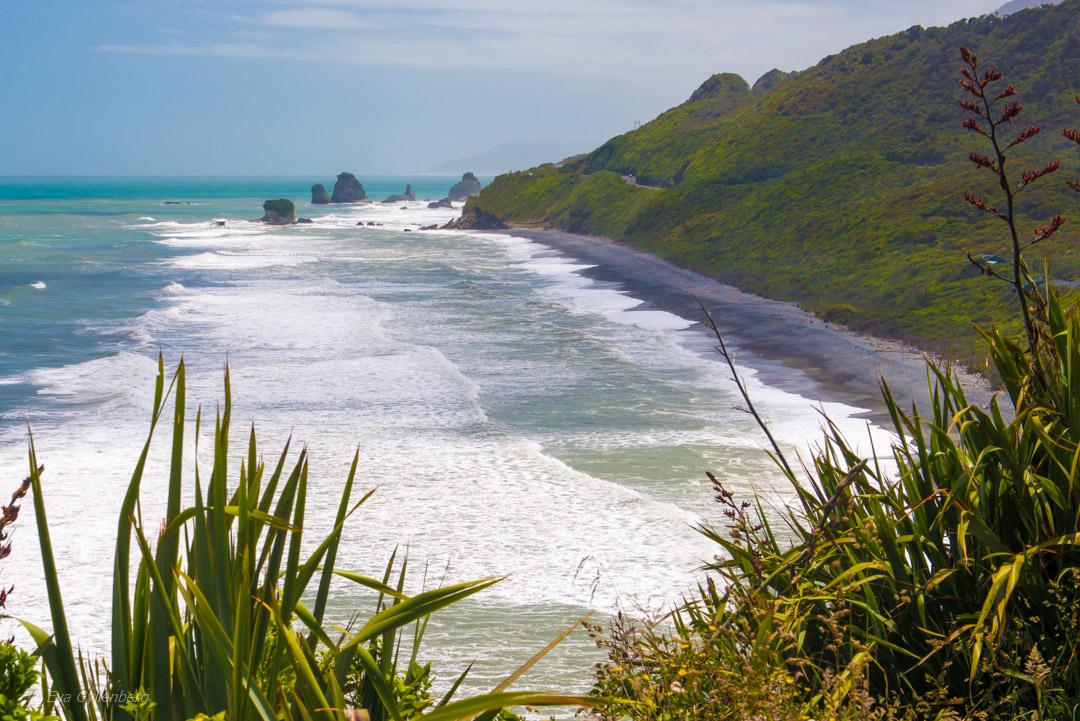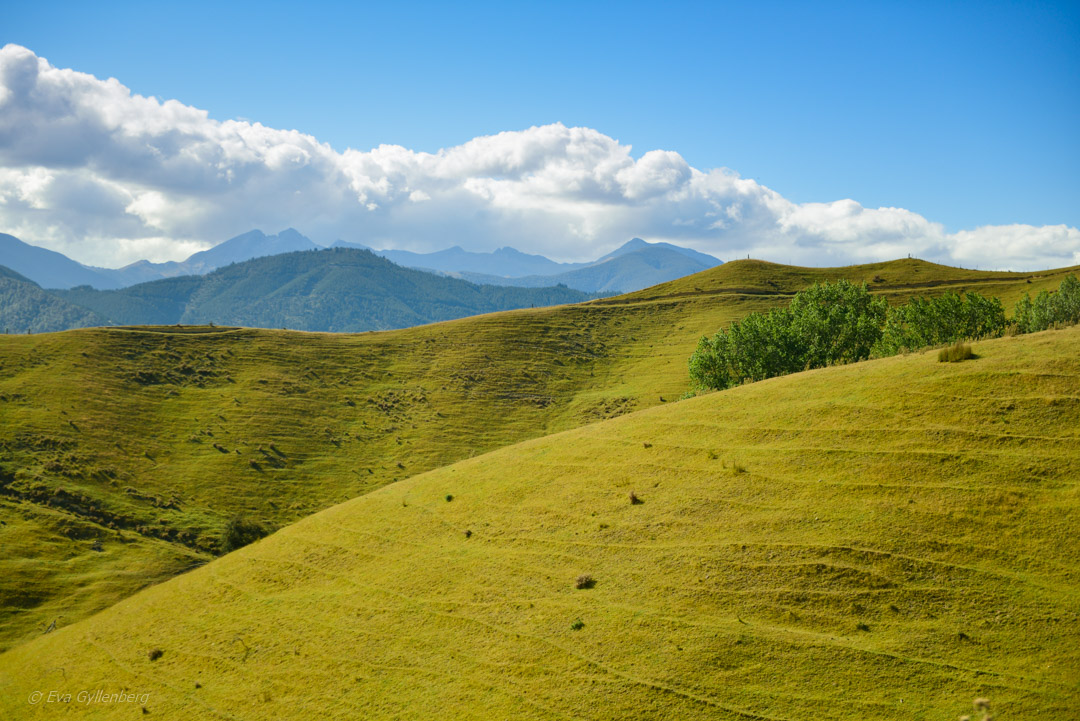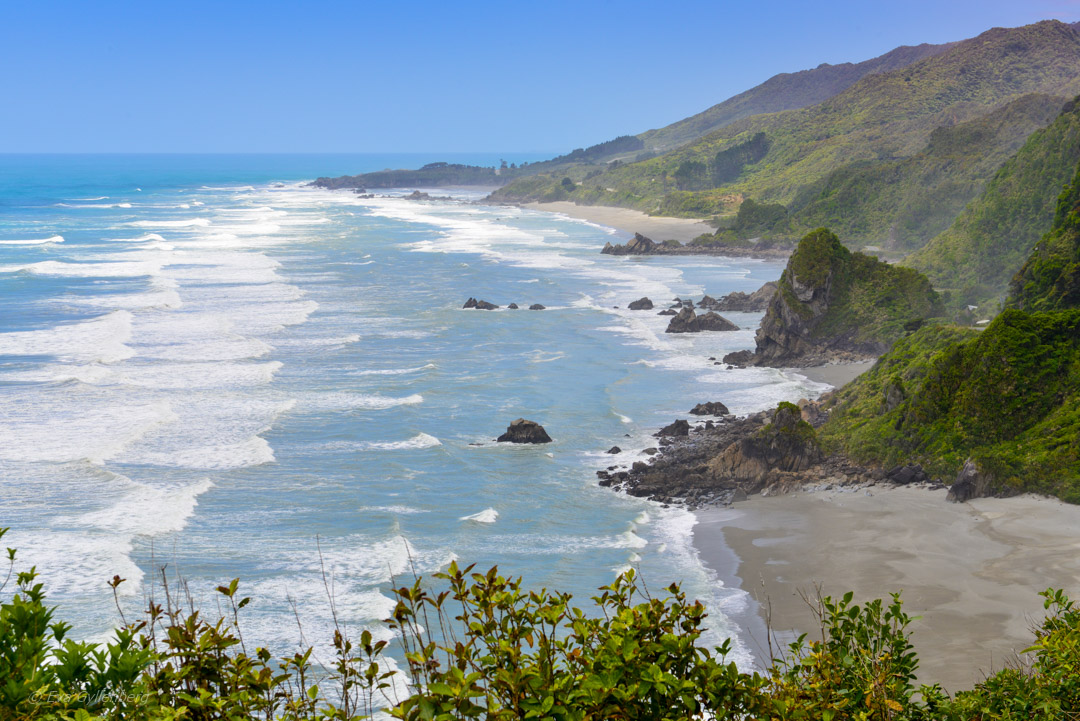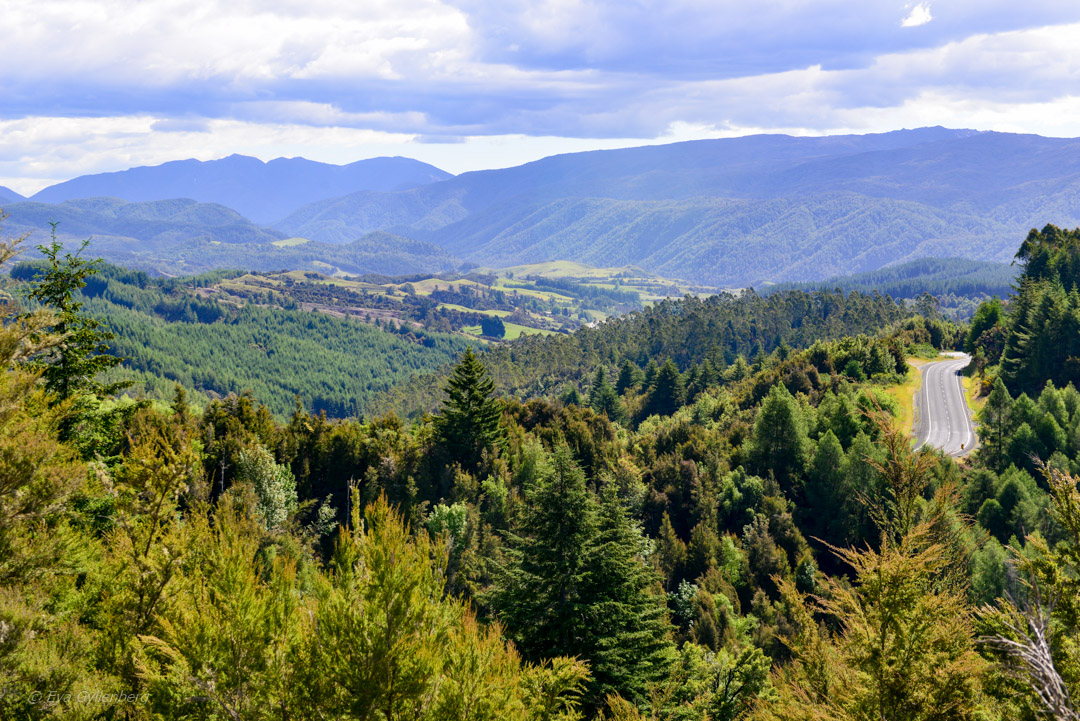 Have you been here? What did you think of the destination?
Been there - didn't like it!
0
Not keen at all to go here!
0
Eva Gyllenberg
Travel blogger, gastronaut, photographer and family adventurer with over 55 countries in his luggage. Eva loves trips that include beautiful nature, hiking boots and well-cooked food. On the travel blog Rucksack she takes you to all corners of the world with the help of her inspiring pictures and texts.