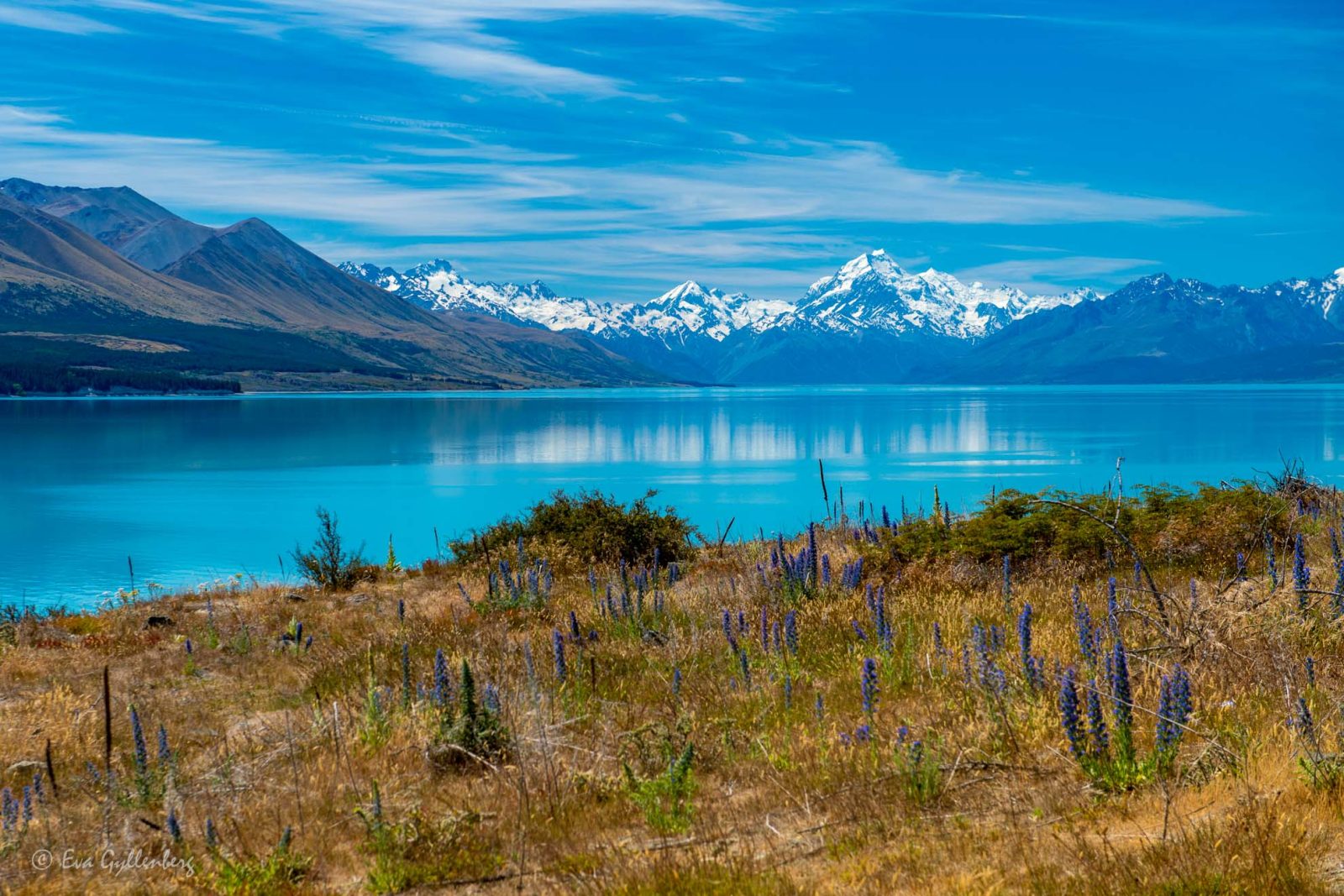 Today we had really only intended to go to the Moeraki boulders, but since we had already managed to visit the stone beach yesterday, we suddenly had a whole day without plans! Instead of going straight to our booked accommodation in Timaru after the coast, we instead took a long detour towards Mount cook.
Cooked breakfast at Tees St in Oamaru – and what a place! Small and cozy in a charming whitewashed Victorian house, with perfectly cooked Eggs Benedict and strong coffee. A highlight! Before leaving Oamaru we stopped at Steampunk HQ, a steam punk museum that had the weirdest things. A little unexpected to find such a museum here among all the penguins in Oamaru!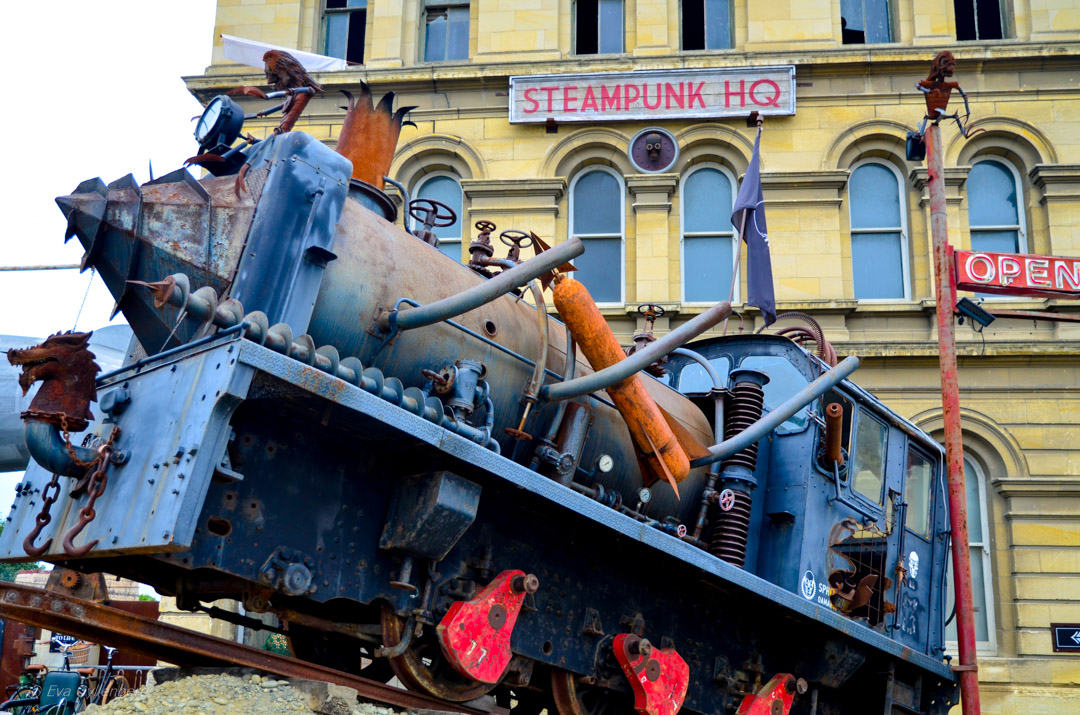 In with the family in the car with driving direction west. Literally into the fog. Because the morning started with heavy low clouds that lay like a down blanket over vineyards and sheep farmers. The hope of seeing some snow-capped mountains was not great at the moment. We stopped and looked at historic mauri paintings that were right next to the road on some rock walls outside Duntroon. Still cloudy. But suddenly something happened to the climate. As soon as we started to approach A wardrobe nature became drier, the temperature rose to over thirty degrees and the sun began to shine from a clear blue sky. Are we really in New Zealand yet? Feels more like Arizona!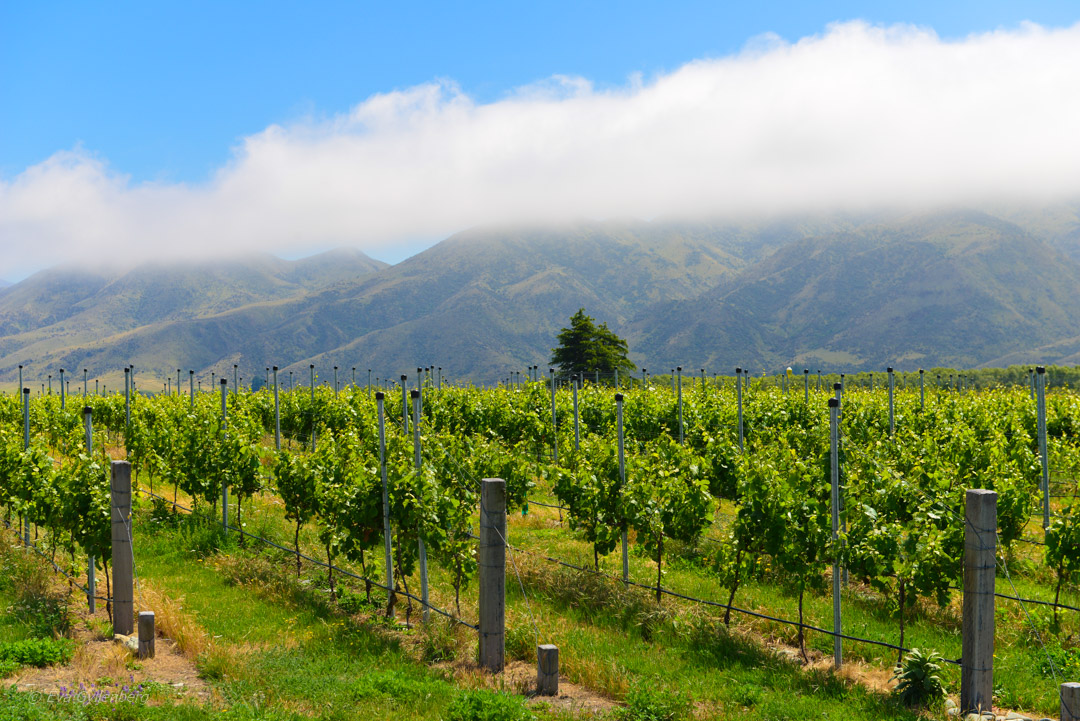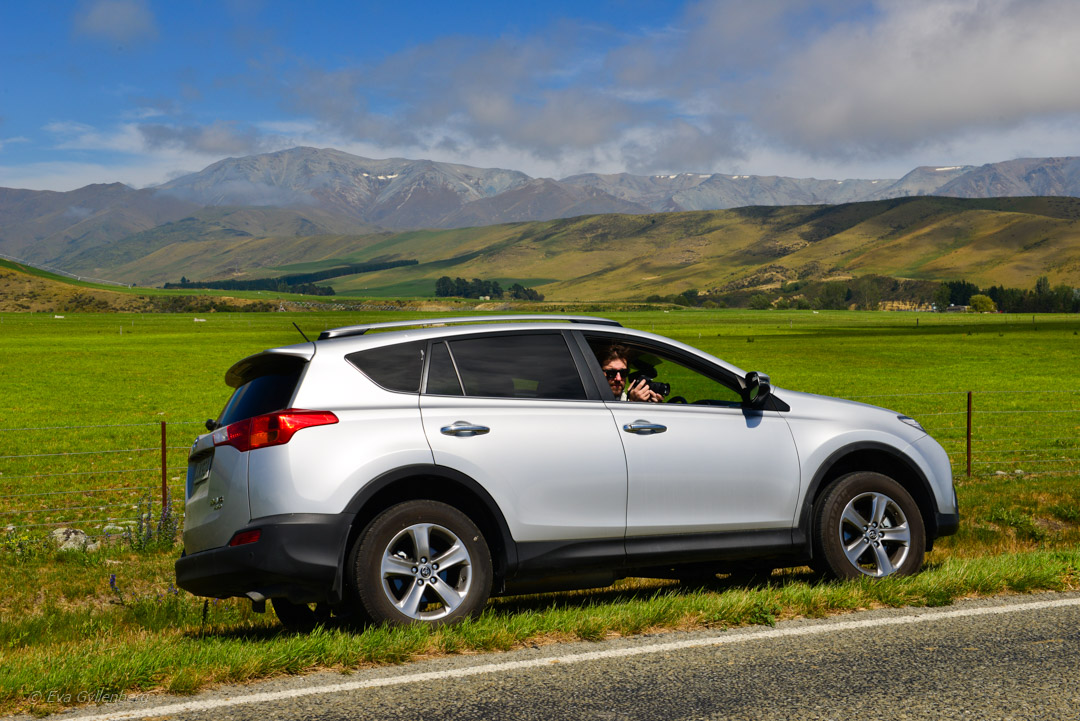 I A wardrobe is The Wrinkly Rams, a sheep farm that both informs, educates and shows how sheep farmers handle their sheep. Very popular with Asian tourists, they came in busload after busload. We watched a sheep shearing show, where very woolly sheep walked on stage and got off a few minutes later - considerably more naked. Elly got a stuffed animal that looked like a lamb and then she got to bottle feed lambs out in the pasture. We also got to see a herding dog at work and how a shepherd communicates with his dog through whistles. Really nice stop, despite a lot of people.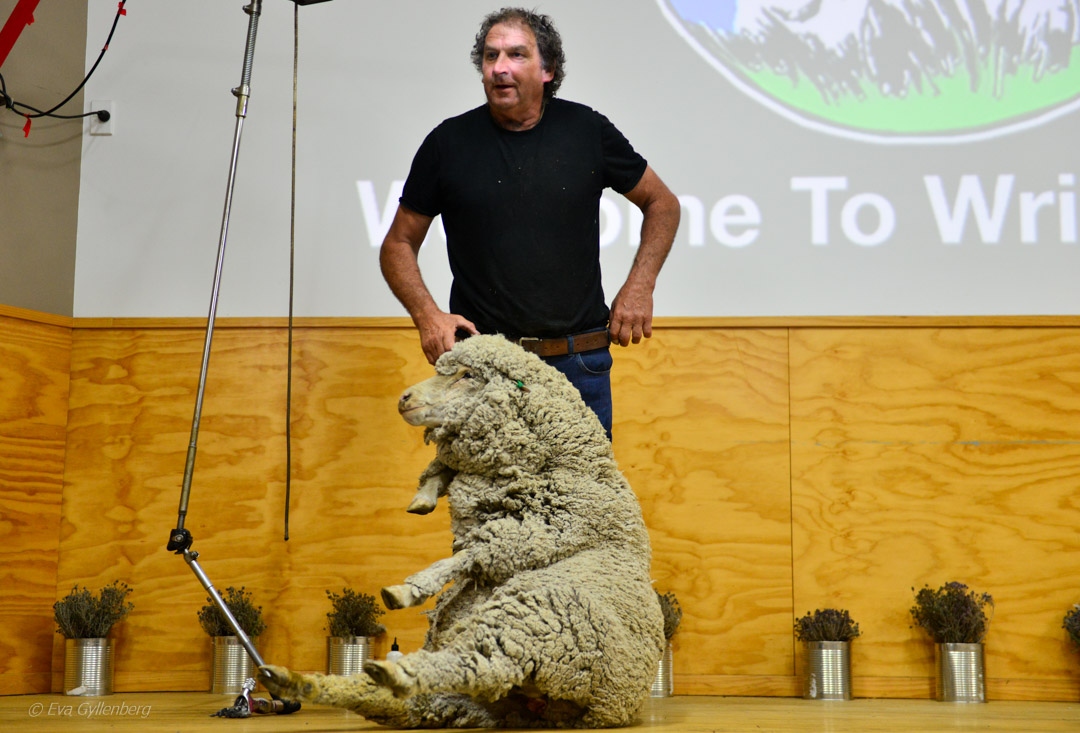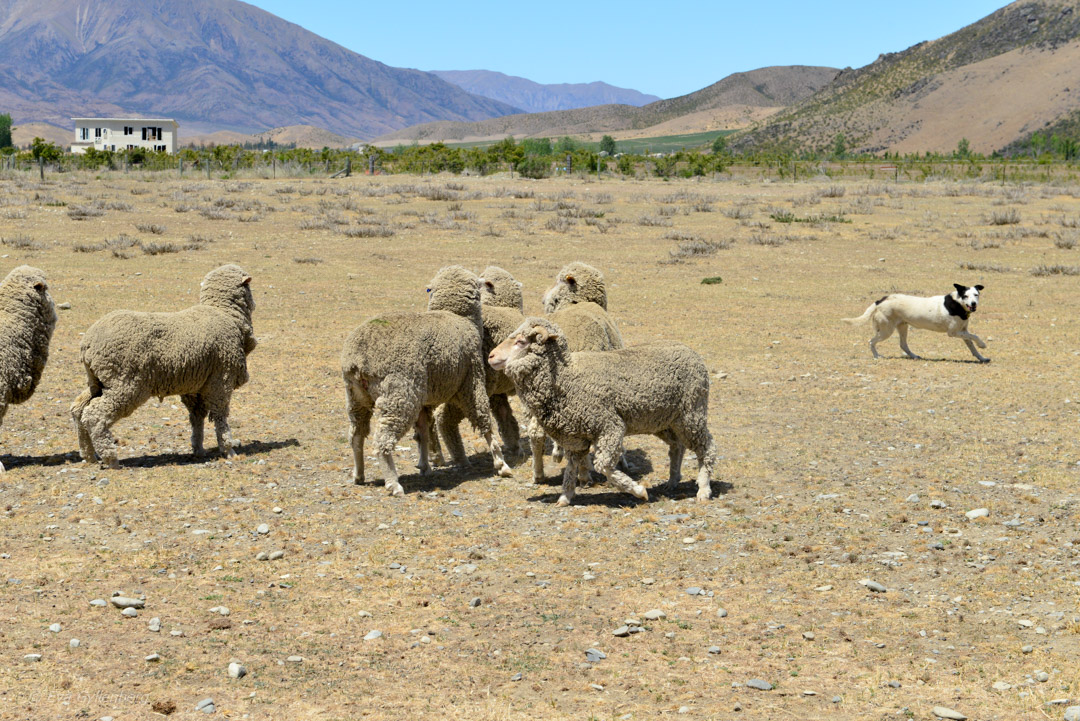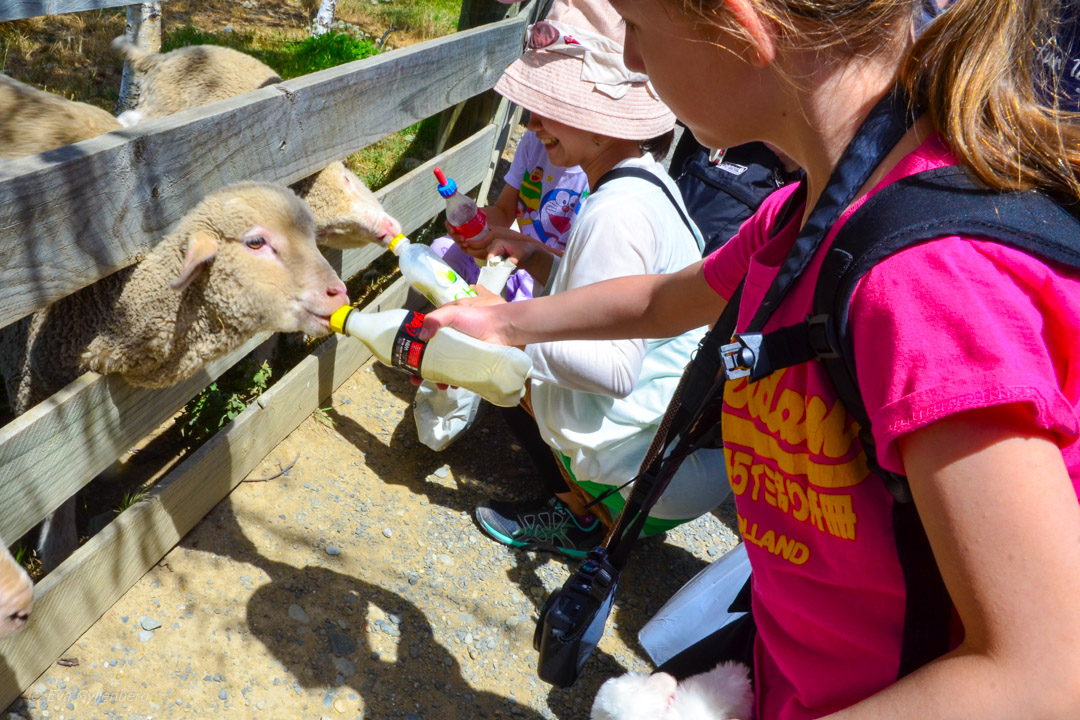 A really good lunch later, we headed off Mount cook- the massif. We had no plans to stop at Mount Cook, but rather to pass by and enjoy the famous lakes Lake Pukaki and Lake Tekapo. If you've ever seen pictures of New Zealand with snow-capped mountains, turquoise lakes and lupines, this is where those pictures come from. Unfortunately, the lupines had just finished blooming, otherwise it would have been a little more beautiful. Stopped at several places along the way to enjoy the view towards Mount Cook. There is really something special about alpine lakes, the color is almost hypnotic. At Lake Tekapo we stopped at Church of the Good Shepherd, a very cute and famous little stone chapel right by the lake. But the crowd of buffoonish tourists made it difficult to enjoy the beauty, so we left here relatively quickly.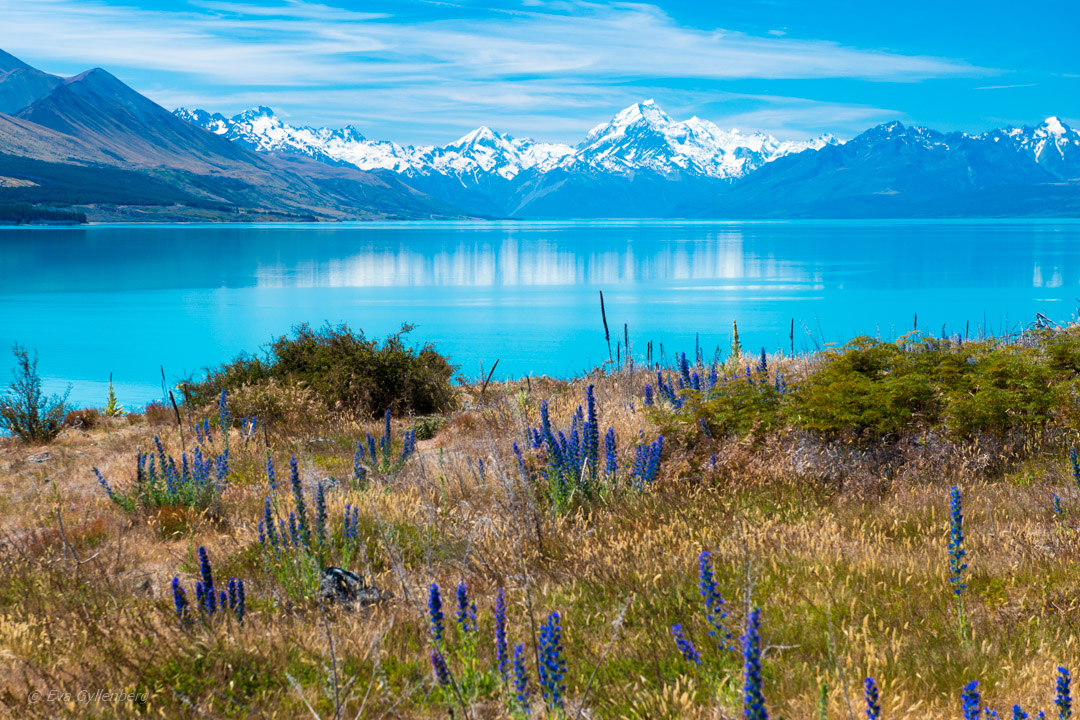 Checked in at Asure Ashley Motor Lodge i Timaru, a really small nice beach resort with lots of shops and domestic tourists. There was a market in town, but we were more hungry for a good piece of food. Did some reading on the internet and found the most popular restaurant in town – The Oxford - so we headed there. Full house, but after a bit of a wait we got a table. And the food was worth the wait – what meat! Venison with potato gratin, perfectly cooked and dark pink. Don't miss this place if you pass by!
Do you want to read more about our adventure in New Zealand? Check out the previous day at Travel diary New Zealand: Day 11. Little blue penguins .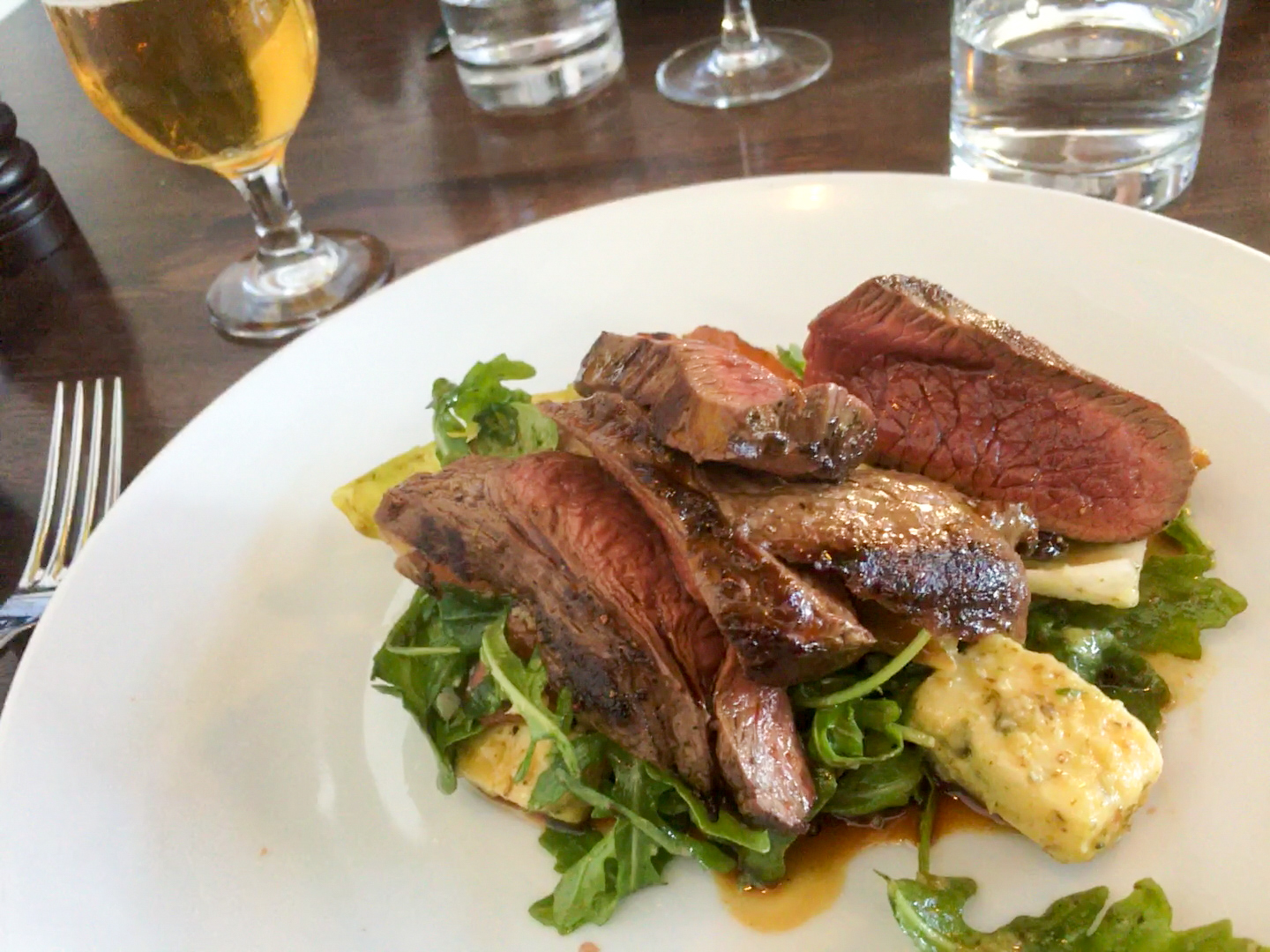 Have you been here? What did you think of the destination?
Been there - didn't like it!
0
Not keen at all to go here!
0
Eva Gyllenberg
Travel blogger, gastronaut, photographer and family adventurer with over 55 countries in his luggage. Eva loves trips that include beautiful nature, hiking boots and well-cooked food. On the travel blog Rucksack she takes you to all corners of the world with the help of her inspiring pictures and texts.