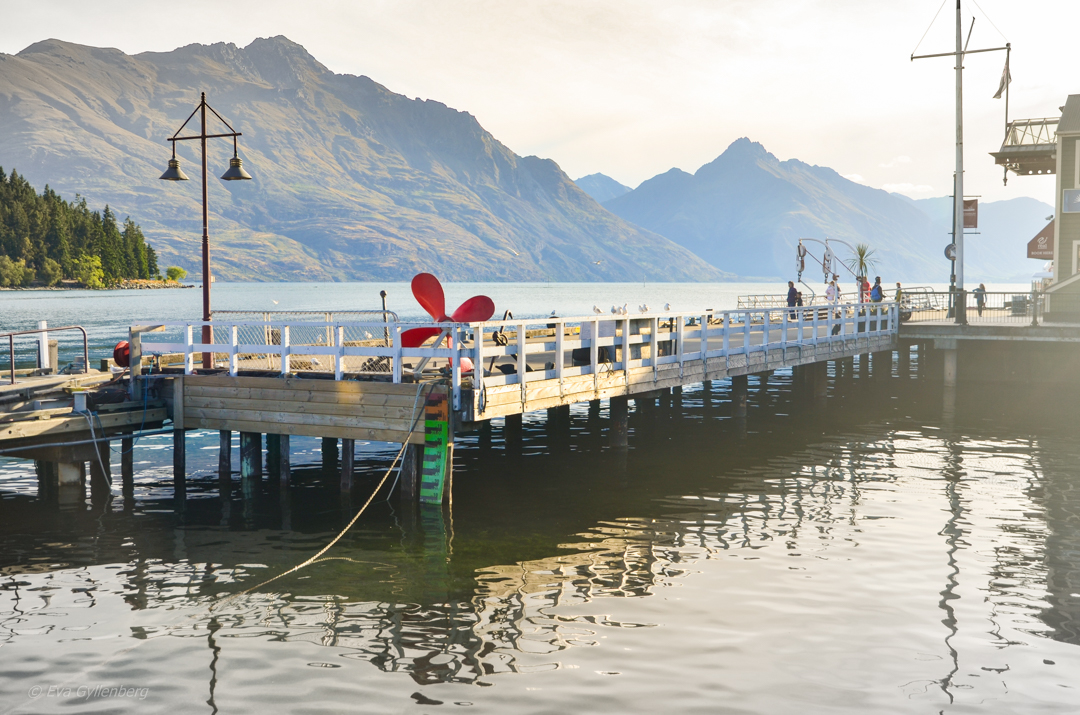 Travelers' Map is loading ...
If you see this after your page is loaded completely, leafletJS files are missing.
Queenstown
I've always loved looking out the airplane window. Through the airplane window, you visit places you may never go and see views you can never see from the ground. The approach to Queenstown on New Zealand's South Island will most certainly end up at the top of my very personal top-10 approach list.
The trip started with a calm and sunny 3 hour flight from Melbourne. Not a cloud in the sky over the Tasman Sea and as we flew on Emirates tickets with JetStar included both free movie entertainment and simple food. The whole family was quickly engulfed in Minions and Mission Impossible, so when the New Zealand coast slowly began to appear as a dark blue shadow on the horizon, at first I wasn't sure we were there. But the closer we got to land, the safer I became. The south-west coast of the South Island rose steeply towards us and snow-capped mountains, turquoise lakes and waterfalls spread out below us. We could see everything from Milford Sound's fjord with boats and rocks, to the clear and cold waters of Lake Wakatipu. The flight took a large sweep around the white pointed peaks of The Remarkables and then quickly began to descend into a valley on the east coast of Wakatipu. Queenstown's airport is considered one of the more difficult in the world, with the high surrounding mountains and strong downwinds. Add to that the frequent bad weather in Queenstown, with rain and fog, adding to the complexity. But down we came, with only a few tremors.
The passport control went well, even the biological control, which consisted of both an extra bag X-ray and a happy dog ​​who smelled us with wagging tail. We had carefully thrown away all our food and candy before we got off the plane, but it always feels a little unsafe if you happen to forget a candy in a pocket somewhere. NZ is if possible even more protective of its flora and fauna than Australia is, which is completely understandable given their experience with invasive species that have historically wiped out native animals and plants.
At Avis we picked up our silver Toyota Rav4 and headed for the hotel. We had booked the car about 2 months before departure, which was at the last minute. During high season, all rental cars sell out in Queenstown, so it was not possible to choose and choose between car models. Our main concern was that we rented a car that was too small, as last year in Australia we couldn't fit our bags in the trunk of our rental car. But the Toyota turned out to be bigger than expected and the whole family and luggage pushed us into the car and set off for the hotel. As the daughter is a good bit over 130 centimeters these days, we had brought our own car cushion from Sweden, which felt both refreshed and cheaper than renting. Driving on the left side was in the back of my mind after our Australia road trips and everything went smoothly, even though as the front seat passenger I have the role of constantly reminding the traffic on the left. Calm traffic, nice 18 degrees and some Spotify on the car radio - Finally on vacation again!!!
The hotel DoubleTree by Hilton was a stone's throw from the airport, 15 minutes drive from central Queenstown. We chose that hotel to get a slightly faster start for tomorrow's drive to Milford Sound, it will be a long enough drive anyway! Cozy hotel with a view of the lake and large bedroom, kitchenette, sofa bed with armchair and TV and small bathroom. We dumped the pack in the room and headed more or less straight down to the center of Queenstown, where we managed to find a decently cheap parking garage. Here in the center it was full of people and cars, street musicians and shops. The little one had left her diary at home, so we bought a sugary diary and pen at Australian Smiggle before going to dinner.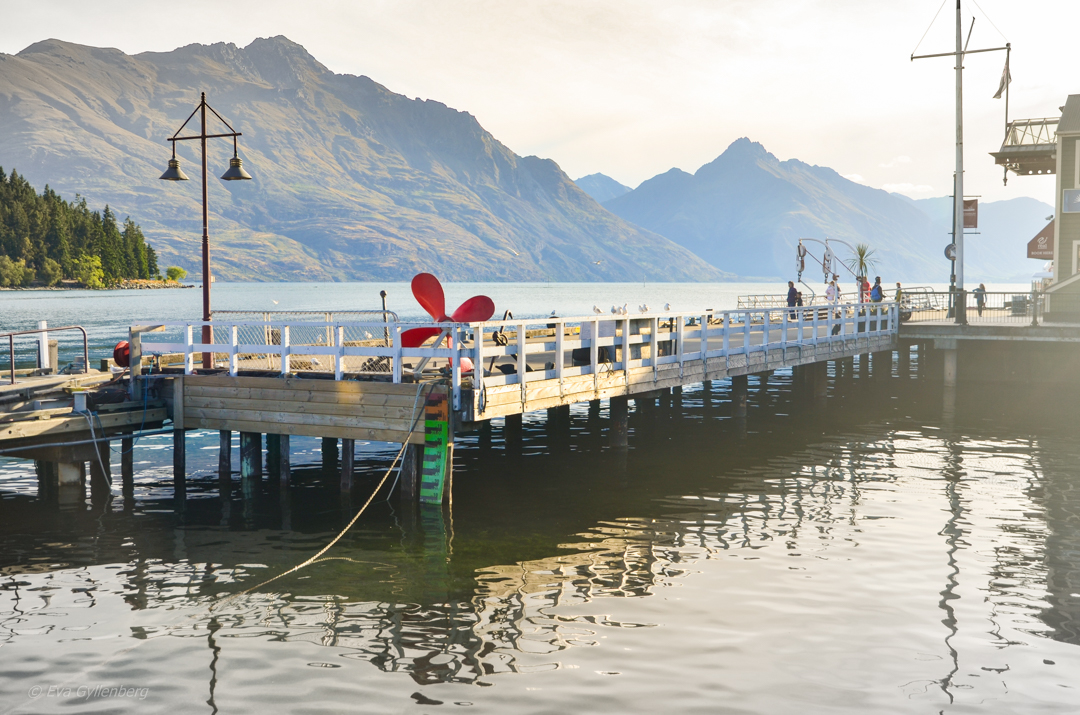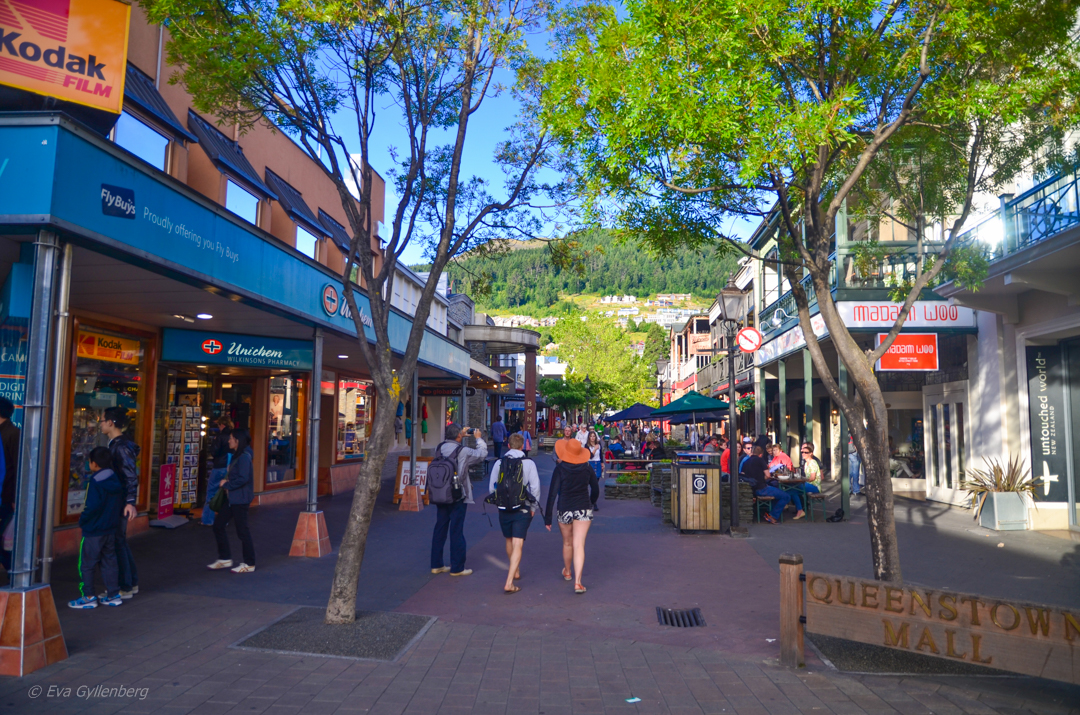 Found the restaurant Ivy & Lola, a cozy place down by the water with a fresh menu and friendly staff. The outdoor seating area was full of people, despite the chilly winds. Nobody really seems to care about the temperature here, here people like to sit outside and eat fully clothed and with blankets. Harris spiced salmon with well cooked vegetables was served to me and pink Steak & Fries to the rest of the family. Very good and well-prepared dinner, you can't help but just enjoy being here!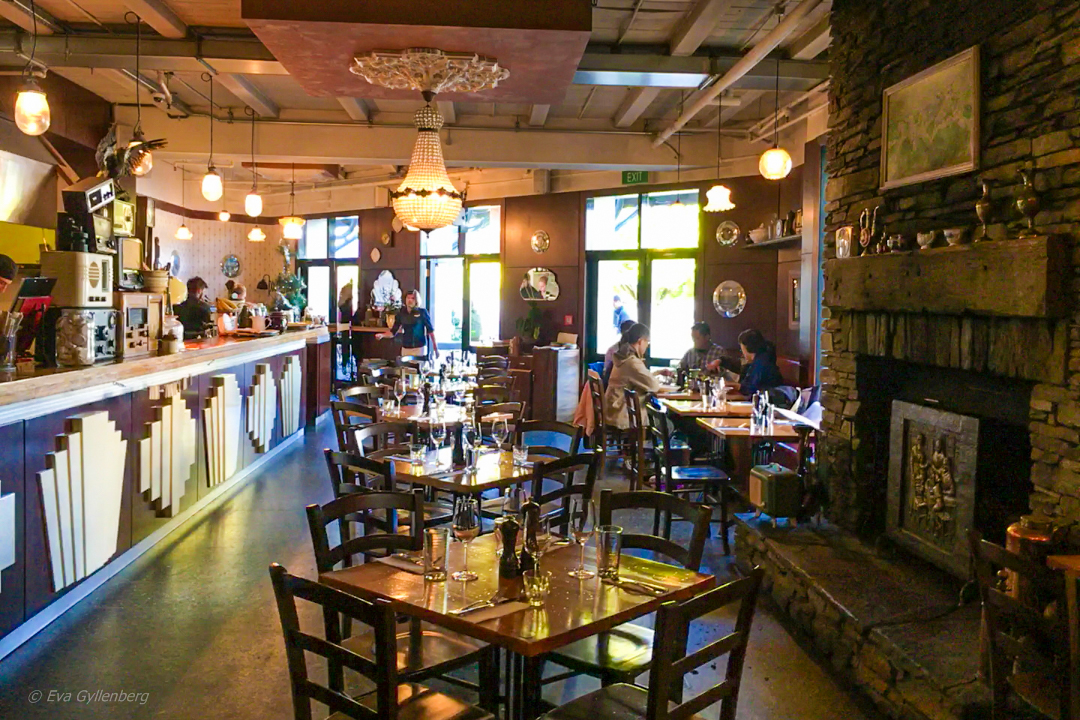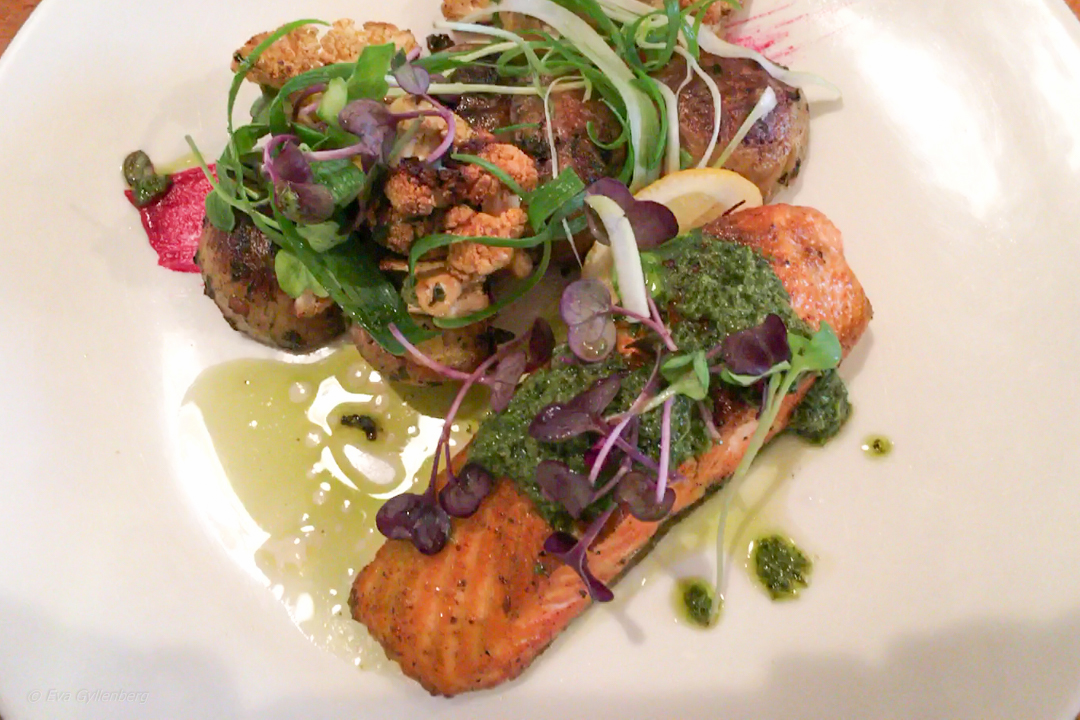 After dinner we walked around town a bit and checked out souvenir mugs (did I mention that we collect ugly mugs?) and t-shirts. We also managed to buy some headache medicine for the daughter at a pharmacy, when she felt she was having a headache coming on. The evening was very nice and the sun was slowly setting over the clear waters of Lake Wakatipu. The water is actually so clear that we could see large salmon swimming several meters deep. Can't be so exciting to fish when the water is so clear?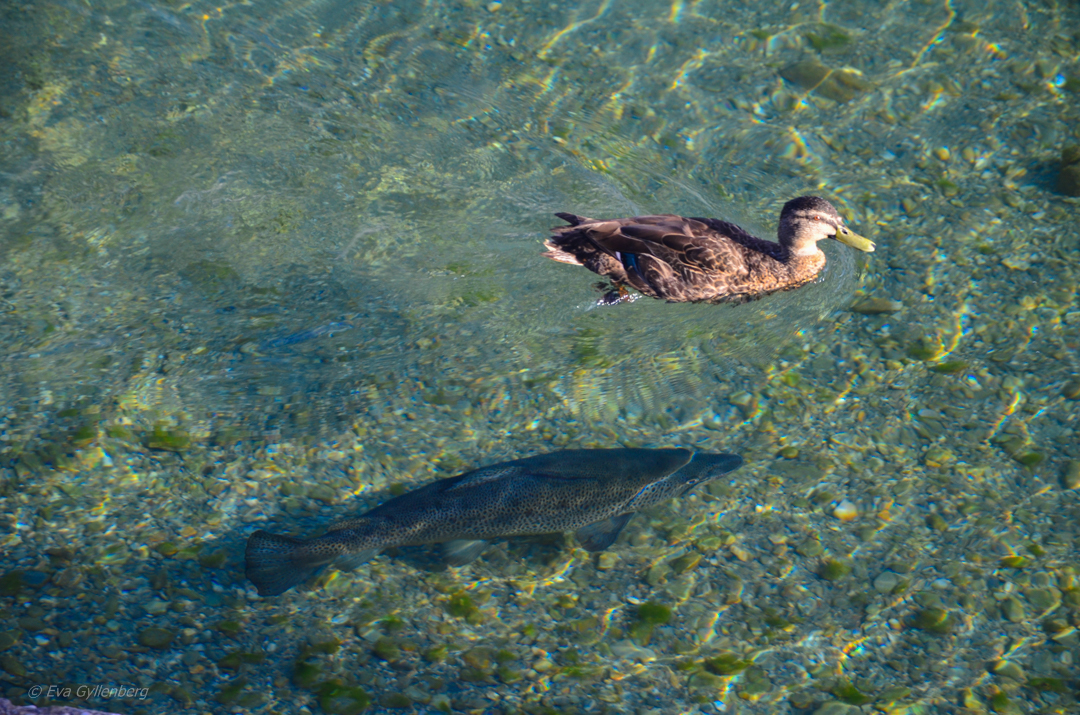 We bought fruit, rolls and yogurt at a grocery store to be able to make breakfast in the room before we leave, because tomorrow there will be an ascent in the eighth. A 5 hour drive to Milford Sound awaits, so now we say Good Night!
Have you been here? What did you think of the destination?
Been there - didn't like it!
0
Not keen at all to go here!
0
Eva Gyllenberg
Travel blogger, gastronaut, photographer and family adventurer with over 55 countries in his luggage. Eva loves trips that include beautiful nature, hiking boots and well-cooked food. On the travel blog Rucksack she takes you to all corners of the world with the help of her inspiring pictures and texts.