The trip to the Czech Republic was a press trip together with Visit the Czech Republic, but my opinions and thoughts are (as always) my own.
Last night I came home to Sweden again after a 5-day trip to the Czech Republic. A wonderful journey that started in the Czech Republic's second largest city Brno and ended in beautiful Prague. This is actually my first trip abroad since last spring and "you know what" started.
During the trip, I received a lot of questions on Instagram, so I thought I would summarize the questions in one post. How was traveling in the Czech Republic right now? Was it difficult? Something to consider? How did it work with vaccination passes and mouth protection? Here are my tips, tricks and thoughts!
NOTE: This post was written on October 18, 2021 and the information in the post is fresh! I write based on my experiences - always be sure to read official information from the Czech Republic before you book and travel!
Is it possible to travel to the Czech Republic right now?
A resoundingly simple answer – AND! The Czech Republic welcomes vaccinated EU tourists and it is very easy to travel both to and around the Czech Republic. Although tourism has started to pick up again in Prague, there is still not the same pressure on the sights as before. I basically managed to get the Astronomical Clock all to myself one morning. A completely unimaginable experience that I never thought I would ever get to experience.
What rules applied to my trip to the Czech Republic?
The Czech Republic classifies countries with a traffic light system, which governs the rules of entry for all countries of the world. Right now (2021-10-18) Sweden is classified as orange - which means that I could travel to the Czech Republic basically as usual, as I am from the EU and:
is fully vaccinated
be right vaccination pass
has filled in a mandatory "Passenger Locator Shape" online before arrival.
Are you not vaccinated? Are you traveling with children? Are you traveling from a country other than Sweden/EU? Have you had covid-19? PCR tests and quarantine are still applied in some cases. ALWAYS read them latest rules what applies to just from entry into the Czech Republic i good time before you leave!
How did the mouth guard work during the trip?
There is currently a requirement to use FFP2 face masks indoors in the Czech Republic. So that's enough want to with the blue-white regular mouthguards, but it should be the slightly thicker mouthguards. Personally, I prefer to use the FFP2 masks over the thin and flimsy blue-white ones. FFP2 both fits better and gives more room to breathe in the mask.
The mouthguards should in principle always be used when you are indoors in public places unless you are eating. So the mouthguard must be on when you use public transport or are in the shopping centre, museum, airport, hotel reception, etc. But when you eat and drink in a restaurant, you do not need to wear the mouthguard. And you also don't have to wear the mask outdoors if you keep your distance. If it was difficult with a mouth guard? Not really. The only annoying thing was that my glasses fogged up sometimes, but it was definitely worth it to be able to travel again!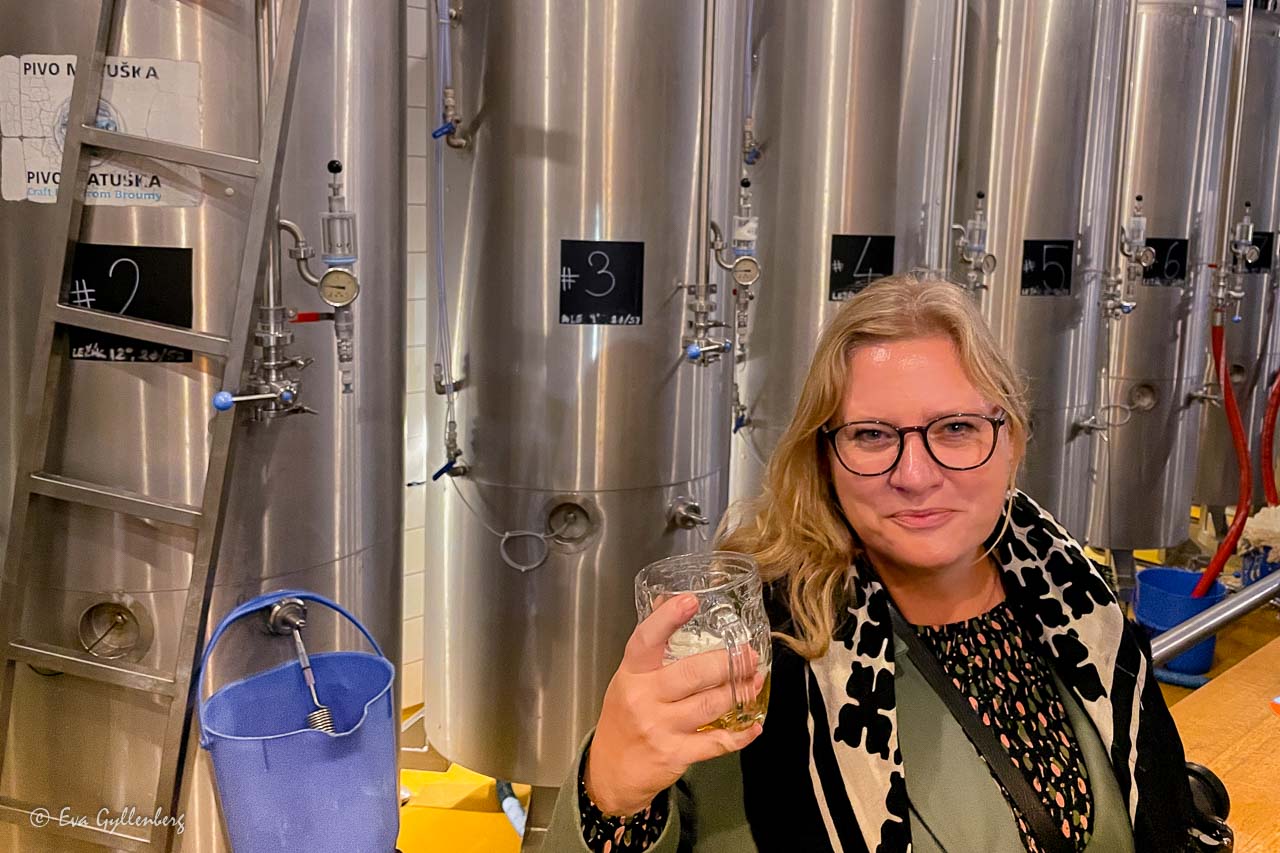 When was the vaccination pass needed?
In order to (simply) be able to visit restaurants, stay in hotels, attend concerts or similar events, I needed be vaccinated and have a vaccination pass. I never had to show the vaccination card, but I always had it with me. A simple thing to download in Kivra and have in the mobile if someone would like to see it.
Not vaccinated and want to stay in a hotel and eat in a restaurant or larger event? Then in most cases a recent PCR test or proof of recent infection is required.
So, what was the bottom line?
If I had the chance to go to the Czech Republic tomorrow, I would do it right away without a second's hesitation! If you are fully vaccinated, have a vaccination pass and think it is perfectly OK to wear a mouth guard sometimes, then you have every opportunity in the world to discover the beautiful Czech Republic right now.
But as said and bears repeating –se always read the latest official information about what applies in the Czech Republic before you book and travel, because the rules can change quickly!
And you, one more thing! This year, the plan is for the Christmas markets in the Czech Republic to run as usual again! Is there anything juicier, cozier or more beautiful than Christmas markets in Central Europe? I do not think so?
Have you been here? What did you think of the destination?
Been there - didn't like it!
0
Not keen at all to go here!
0
Eva Gyllenberg
Travel blogger, gastronaut, photographer and family adventurer with over 55 countries in his luggage. Eva loves trips that include beautiful nature, hiking boots and well-cooked food. On the travel blog Rucksack she takes you to all corners of the world with the help of her inspiring pictures and texts.