On a hill in the most Tuscan Tuscany, lies the small town Pienza. Chances are you've never heard of Pienza before, unless you (like me) love browsing the cheese counter in the market hall. But thanks to a visionary pope in the 15th century and thousands of Sicilian sheep, today the city is one of the most visited (and most flavorful) towns in Tuscany.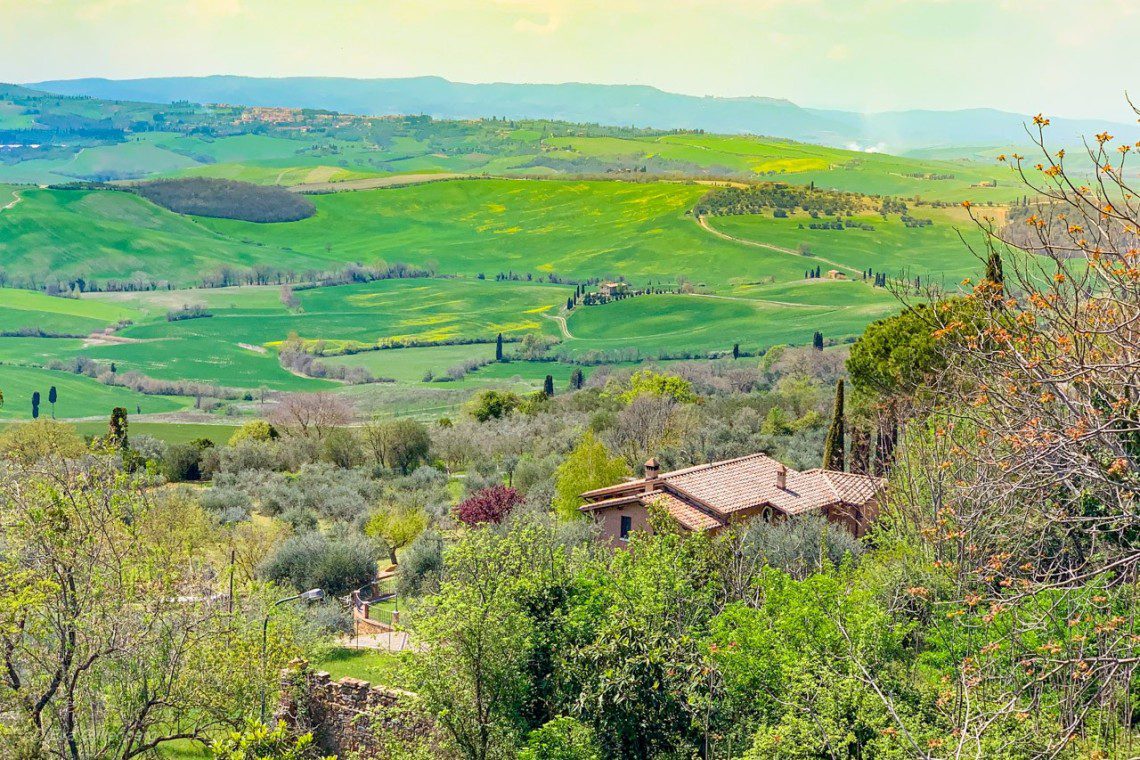 You can see Pienza from afar as you drive across the rolling landscape of Tuscany. High up on a hill among vineyards and olive groves rises the silhouette of a historic Renaissance town from the 15th century. Church towers, walls, stone houses and cypresses look out over Val d'Orcia's sung landscape. Although the city feels close when we see it from a distance, it takes time to reach the city gate with our car. The road to the city is curvy and well-trafficked and it's hard not to stop everywhere and take pictures of the surrounding landscape.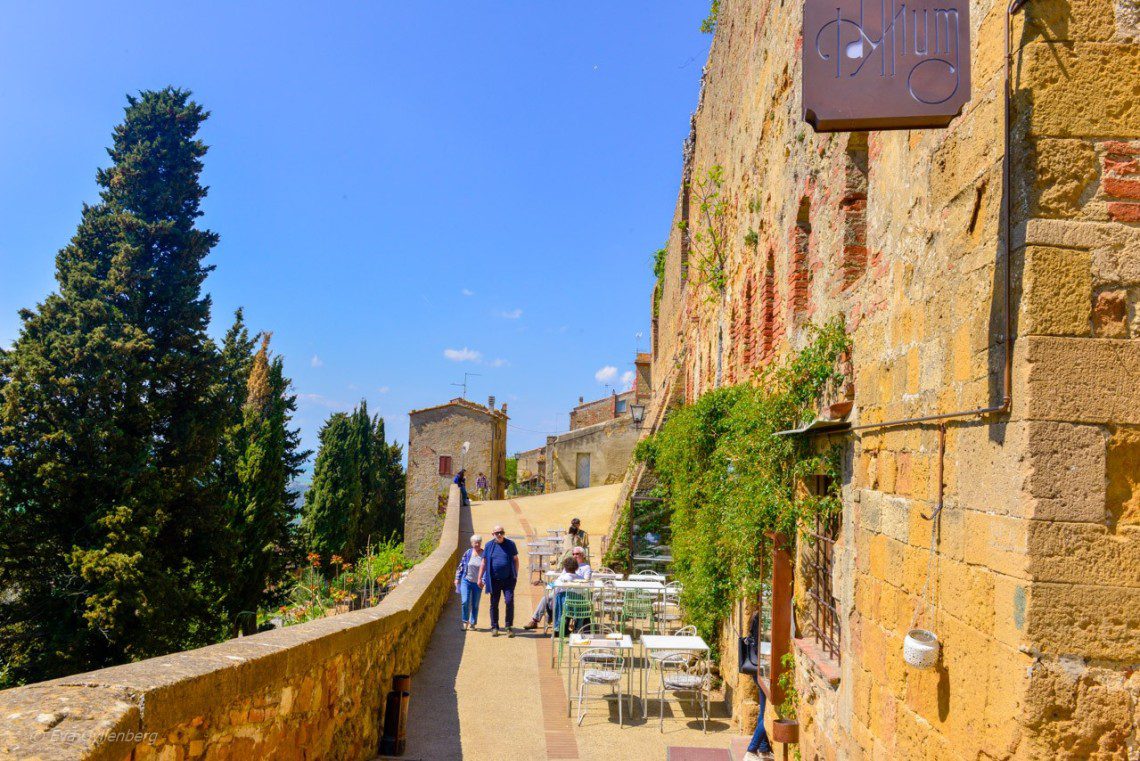 Pienza's history actually began as the fairly insignificant village of Corsignano. In 1405, however, a man was born who would change the fate of the city. The city's son Aenas Silvius Piccolomini was appointed Pope in 1458 and took the name Pius II. Europe was divided, but the power of the Pope during this time was great. And Pius II had a vision that he was determined to implement. He would rebuild his home village of Corsignano into the "ideal Renaissance city".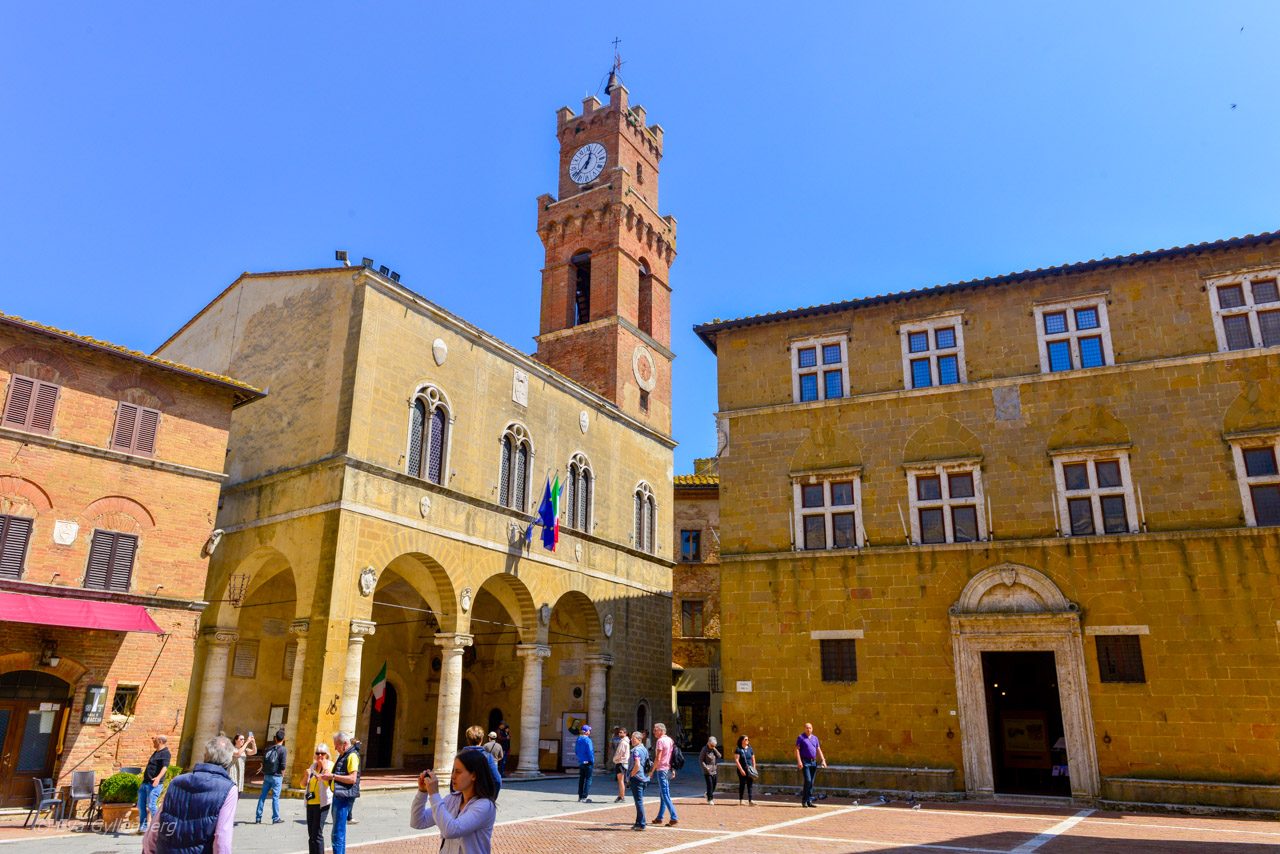 Pope Pius II's ideal city would be built by renovating the dilapidated houses in the city core and making the city center around the city square and the cathedral flourish. Said and done. Palaces were built and over 40 houses and government buildings were rebuilt to bring about the Pope's vision. But it wasn't enough for the city to get a real make-over. The city also got a new name. Pienza – which means "City of Pius". Even the new square was renamed, to the humble name of Piazza Pio II.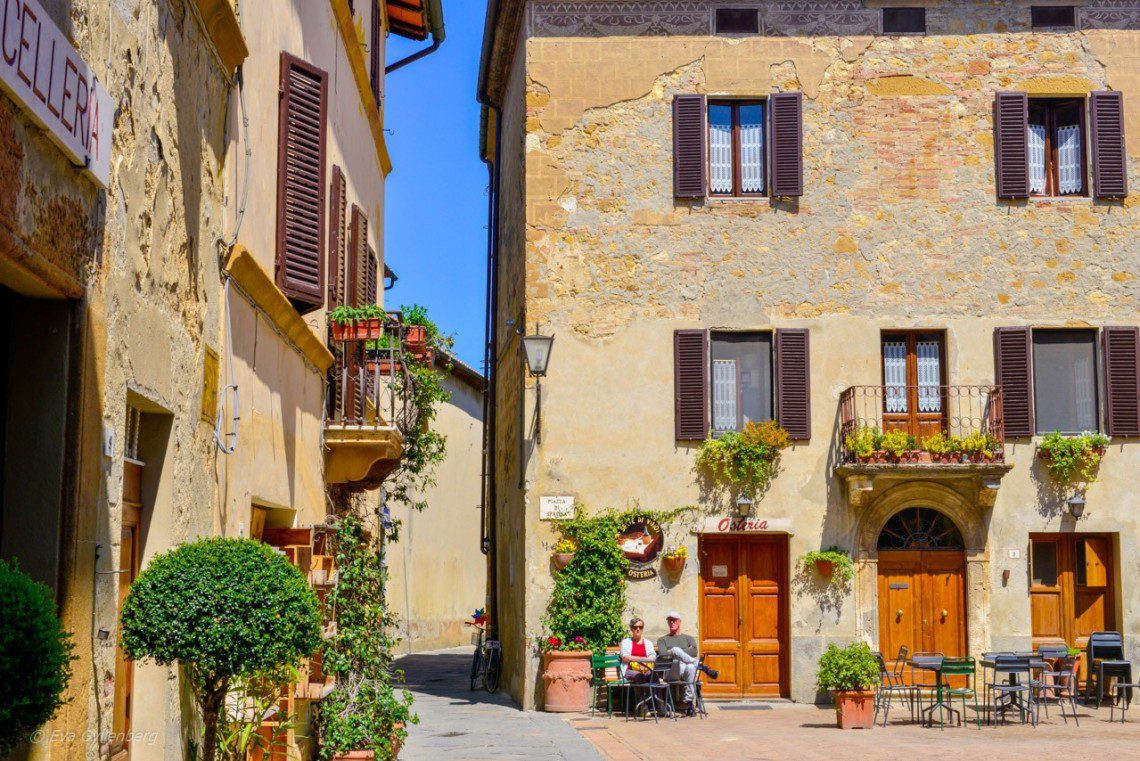 Pienza is not a big city, but it is a cozy city. The view of the surrounding green hills and the small flower-adorned Renaissance alleys are individually worth a visit. But in Tuscany, architecture and history usually do not play first fiddle. Here, most of life revolves around food. Here in Pienza, life revolves a little extra around sheep's cheese. Pecorino di Pienza is considered by many to be the best pecorino in the world.
The word pecorino comes from the Italian word Sheep, which means sheep. For a truly successful Pecorino di Pienza, Sicilian sheep and meadows with tasty herbs are required. Here in the robust clay soil at Crete Senese grows plenty of wild, slow-growing herbs. Wild fennel, clover and other plants are happily grazed by the area's thousands of sheep, and the aromas of the herbs create an unusually tasty sheep's milk. The milk is then used to make pecorino – the hard, salty and slightly grainy cheese that is so good in pasta and risotto. The result is magic – a slightly sweeter, rounder and much more flavorful pecorino than the more common Pecorino Romano. The taste of Pecorino di Pienza is unique and the sheep's milk from the area cannot be replaced in cheese making with any other milk in the whole world.
Experiments are being carried out in Tuscany with imported French sheep that produce three times as much milk as the Sicilian sheep, but the result is not nearly as tasty. You simply shouldn't change a winning concept. The only problem is that Pecorino di Pienza is not yet DOP protected, which means that the degree of freedom in cheesemaking is still quite large. DOP stands for Protected Designation of Origin and roughly means "protected area of ​​origin" and is a set of regulations regarding area and manufacturing methods set by the EU. Examples of DOP protected cheeses are Pecorino Romano, Grana Padano and Mozzarella di Bufala Campana.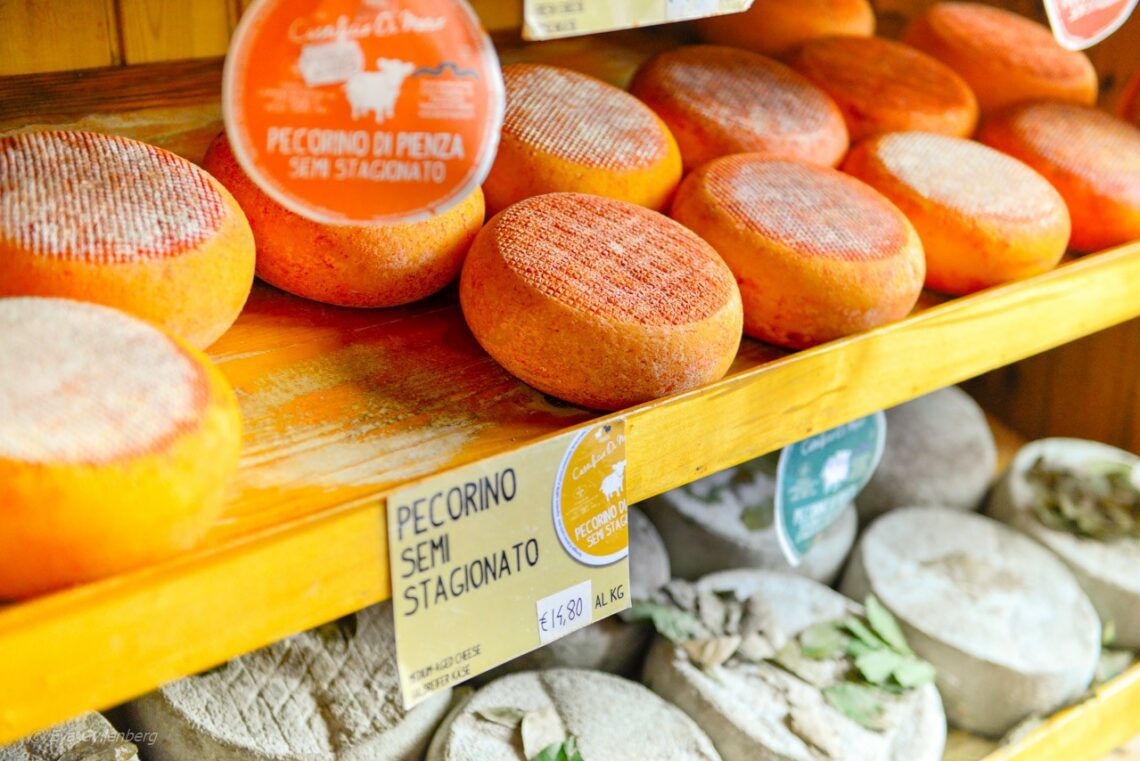 There are many cheese shops along the main street Via dell'Amore (Kärlekens gata), where you have the opportunity to try cheese with different ages and from different farms. We trudge into every little shop and take in the lovely foot sweat smell from aged cheeses in deep breaths. If you are a cheese lover like me, this is the perfect stop in Tuscany.
In addition to Kärlekens gata, by the way, there is also a street called Street of the Kiss - Street of Kisses. Can a city get more romantic than this?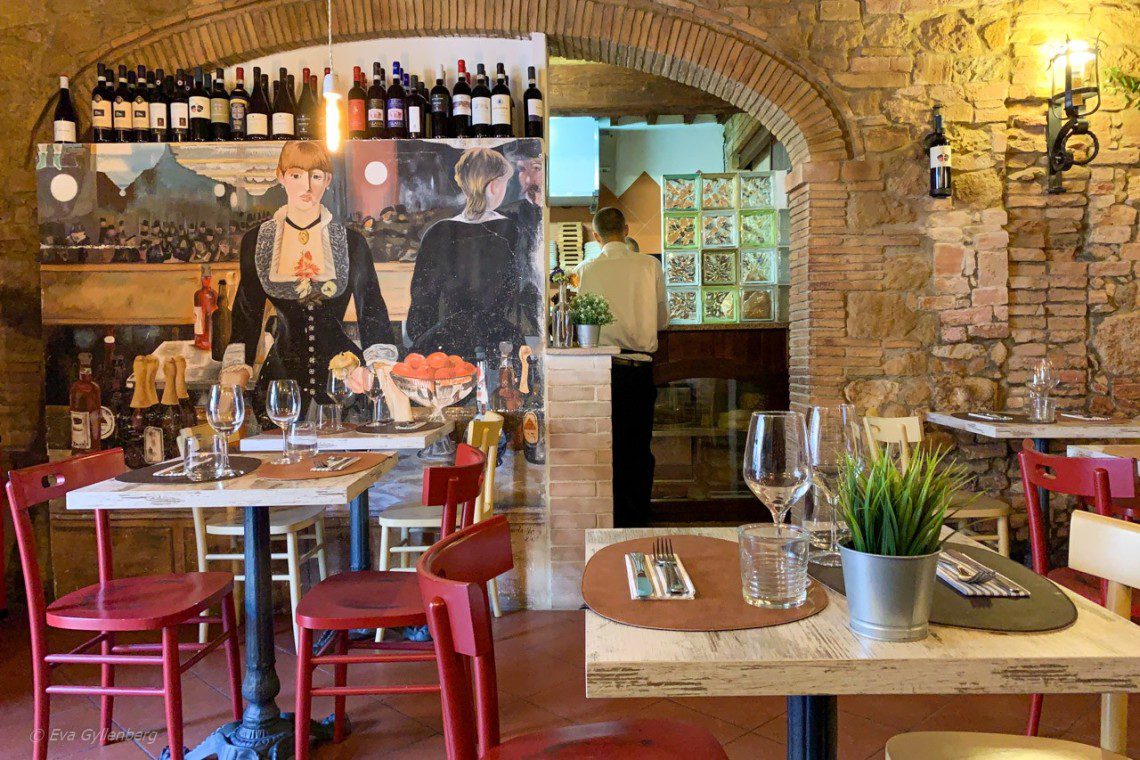 Lunchtime in Pienza means an opportunity to eat even more cheese. The city's most famous dish is Pici con cacio e pepe. Perhaps the easiest pasta dish on paper, but really hard to master. Day-fresh Pici (a thicker spaghetti) with cacio (cheese) and pepe (pepper) and butter. The cheese in question is of course pecorino.
We find the restaurant Sperone Nude on a back street near the busy square. Perhaps we should have checked the menu beforehand, but Pici con cacio e pepe is conspicuous by its absence. However, the other pasta dishes look really promising, so we decide to have some other pasta instead. My choice falls on a beetroot gnocchi with peconzola (some kind of cheese?), walnuts and local honey.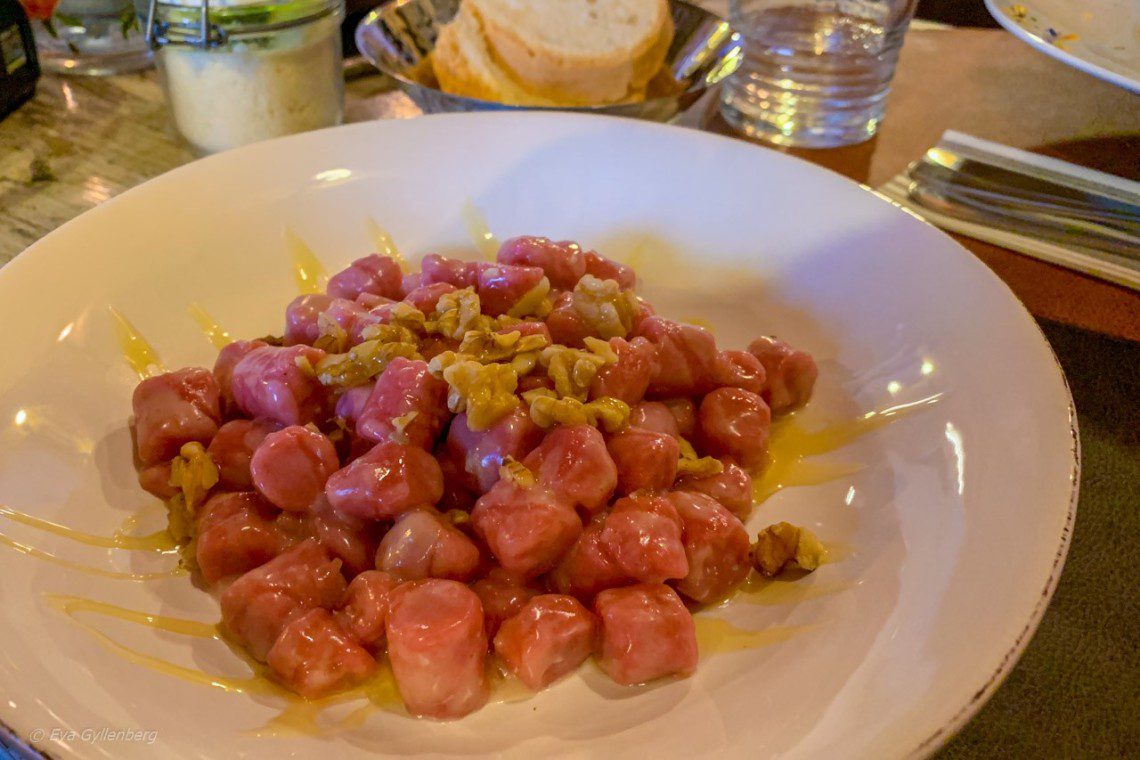 My gnocchi arrives at the table. Had I not known that the dish was vegetarian, I would probably have thought I ordered a plate of pork. But it tasted good. So good that the gnocchi was even approved by my husband, who doesn't usually eat gnocchi at all. A very good rating simply for the honey drenched little pink lumps of dough.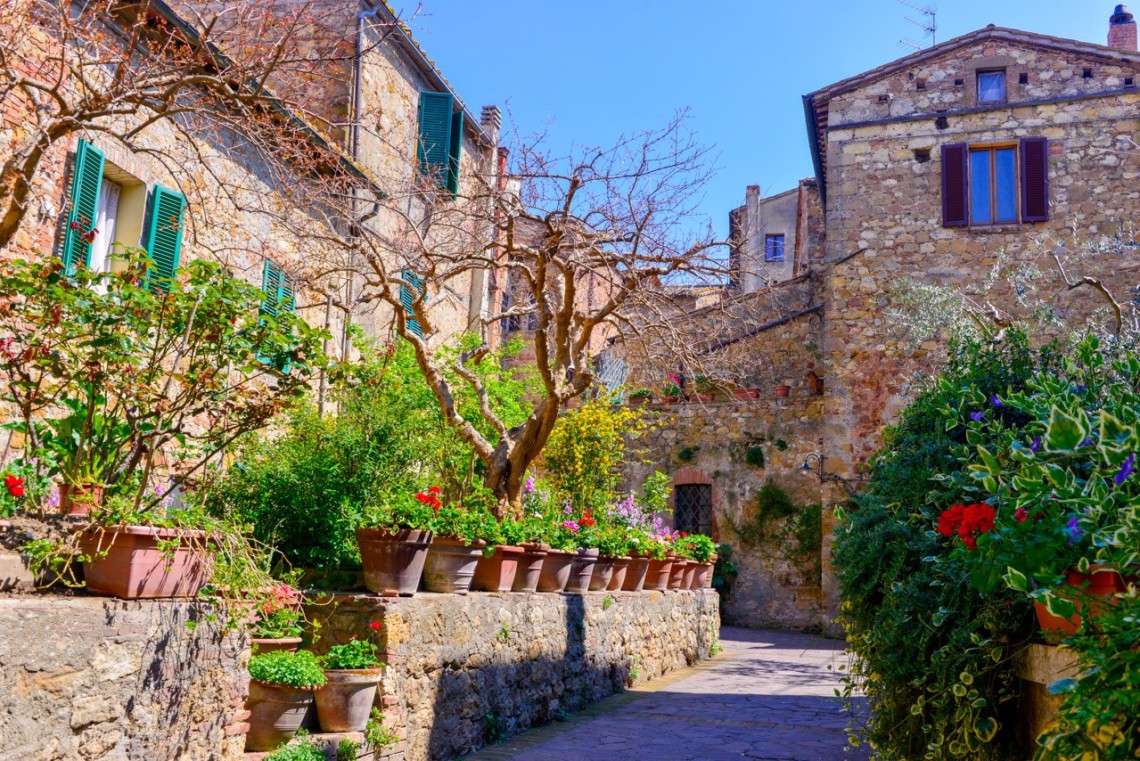 Filled with carbohydrates, we walk some more in Pienza's sweet little alleys. Here elderly men stroll with their canes, women in aprons stand on their balconies watering their flamboyant flowerpots and sun-thirsty cats enjoy the spring warmth in a gate. Sure there are some tourists here, but the vast majority don't get further than the square before running back to their buses.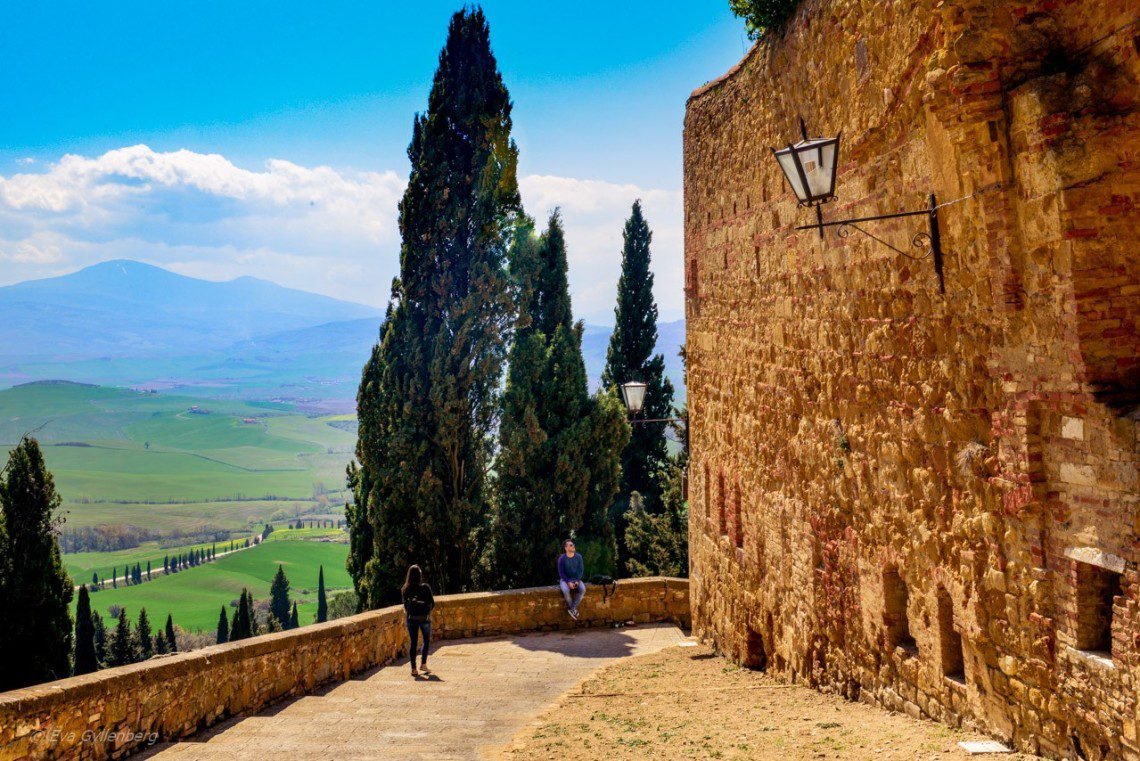 The best views of the Tuscan landscape can be found just behind the large cathedral Doumo di Pienza. There are no cars here, just outdoor seating and magnificent views. In the April sun, a sunny undulating landscape spreads out under our feet. Here in the most Tuscan Tuscany. Among pecorino, palaces and popes.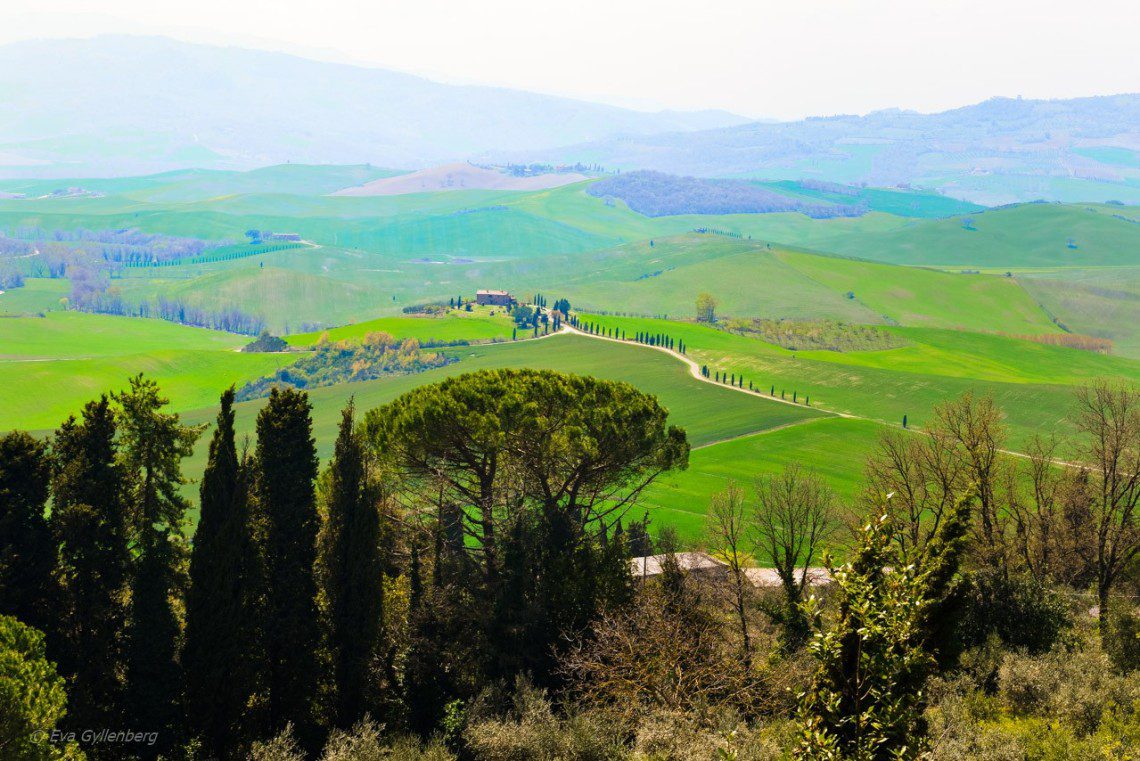 How do I get to Pienza?
Pienza is 12 miles from Florence or 6 miles from Siena. The easiest way to get here is by rental car, but there are both guided tours and buses from Florence to the village.
Do you want to read more about Italy?
You can find my posts from Italy at my Italy page!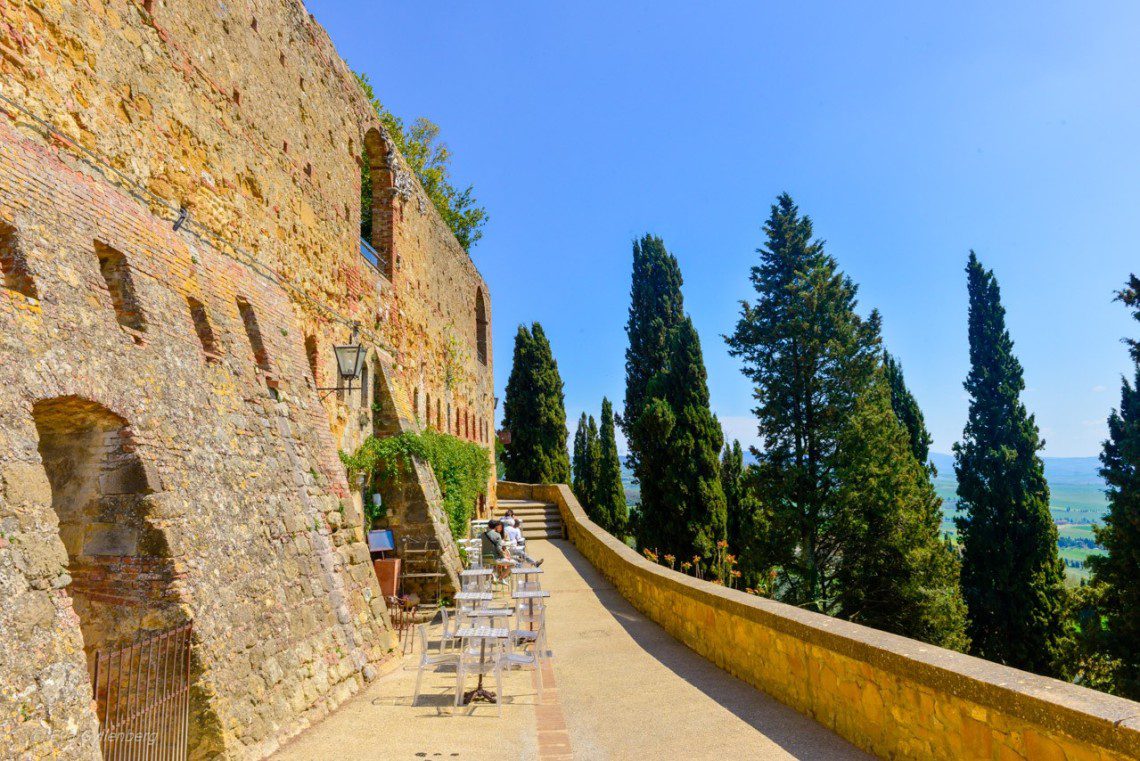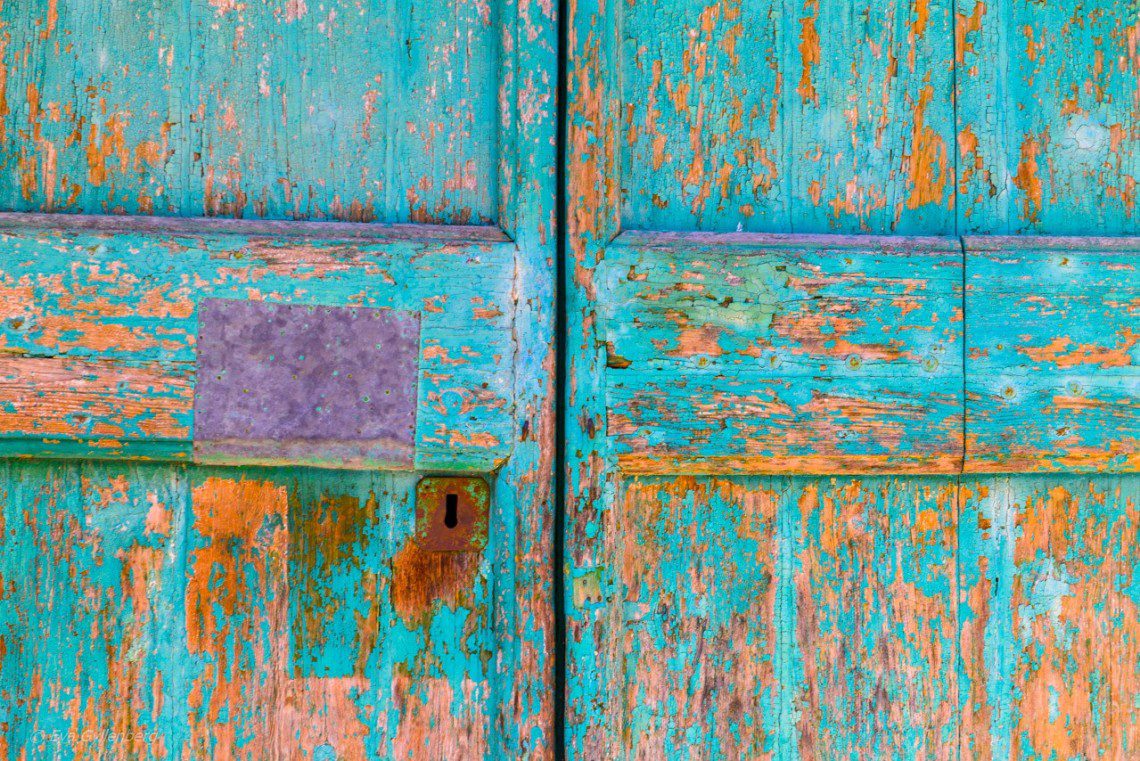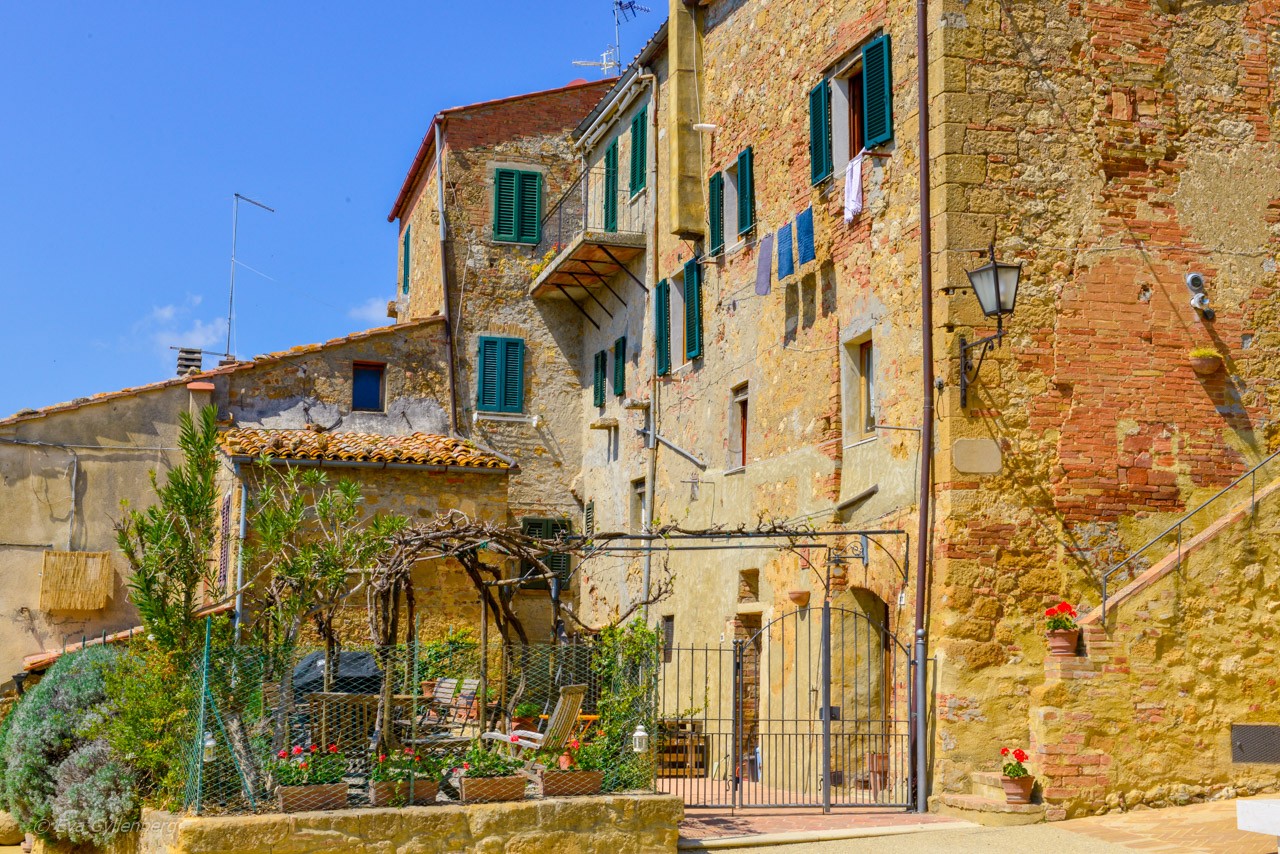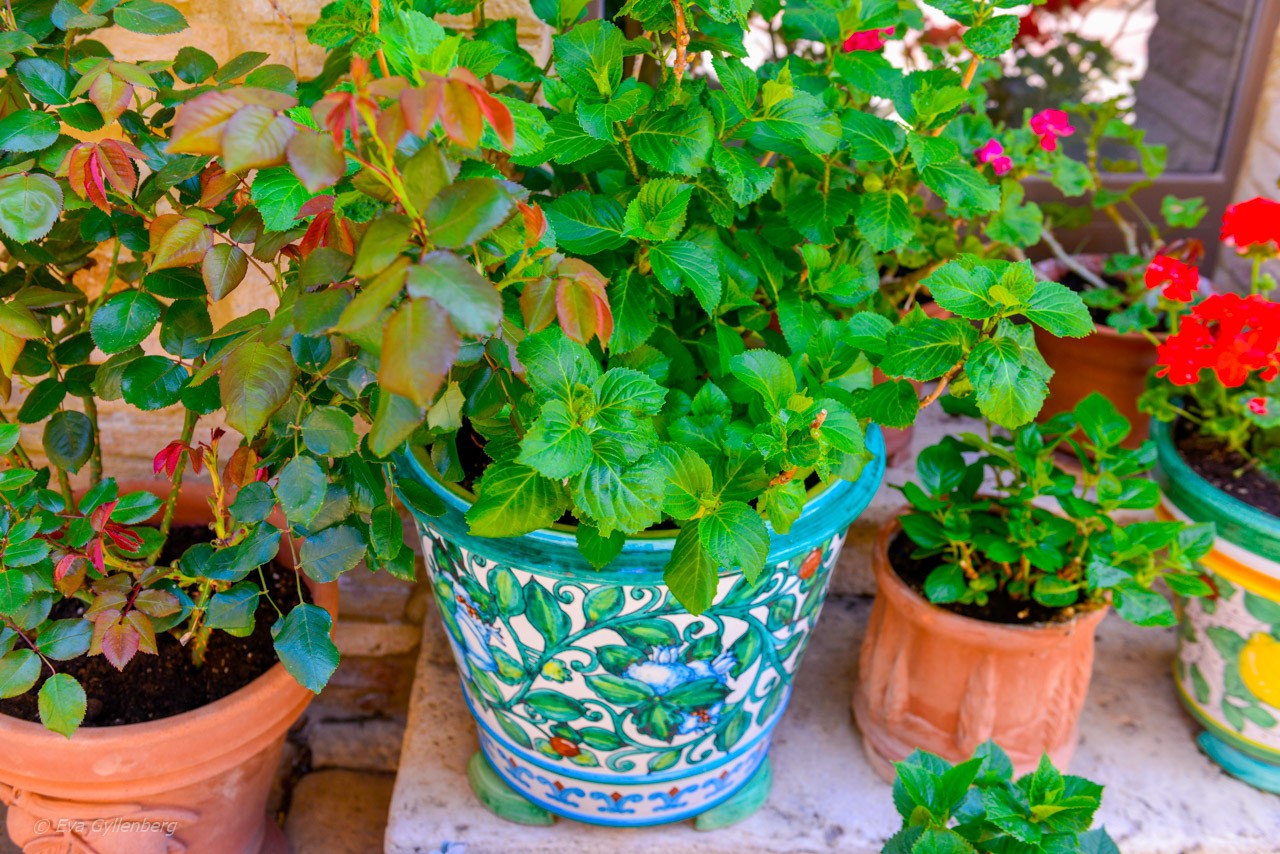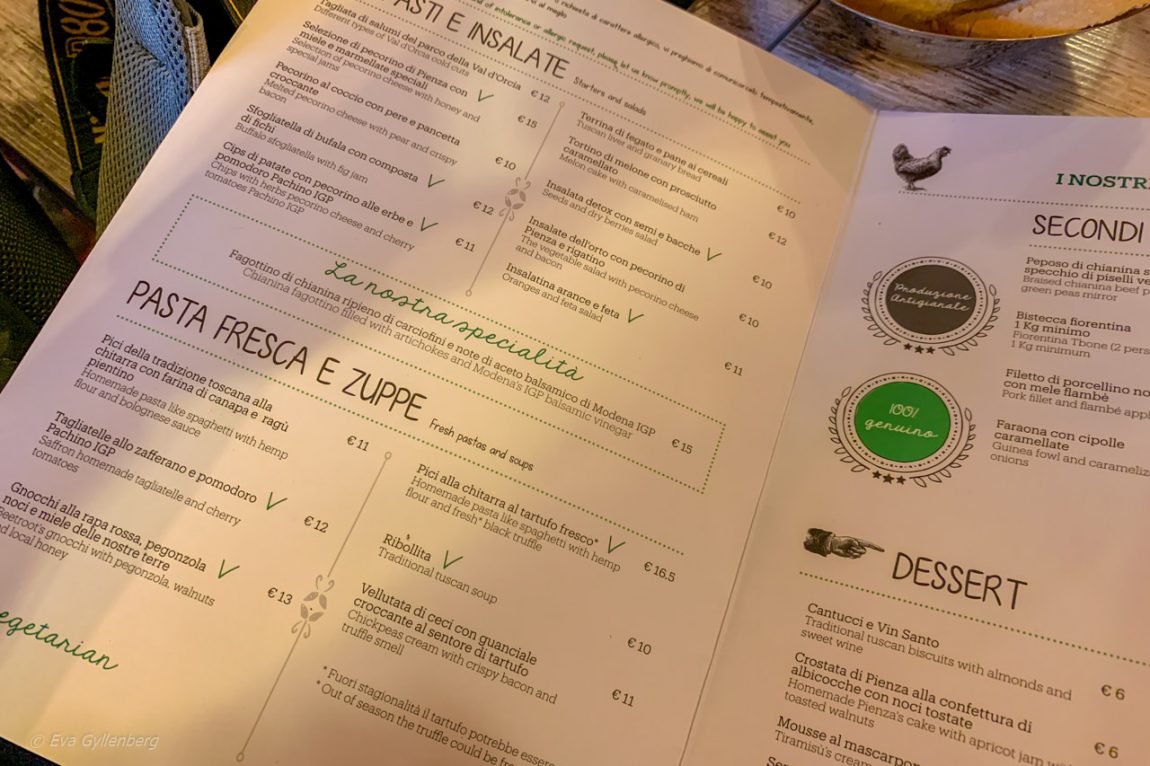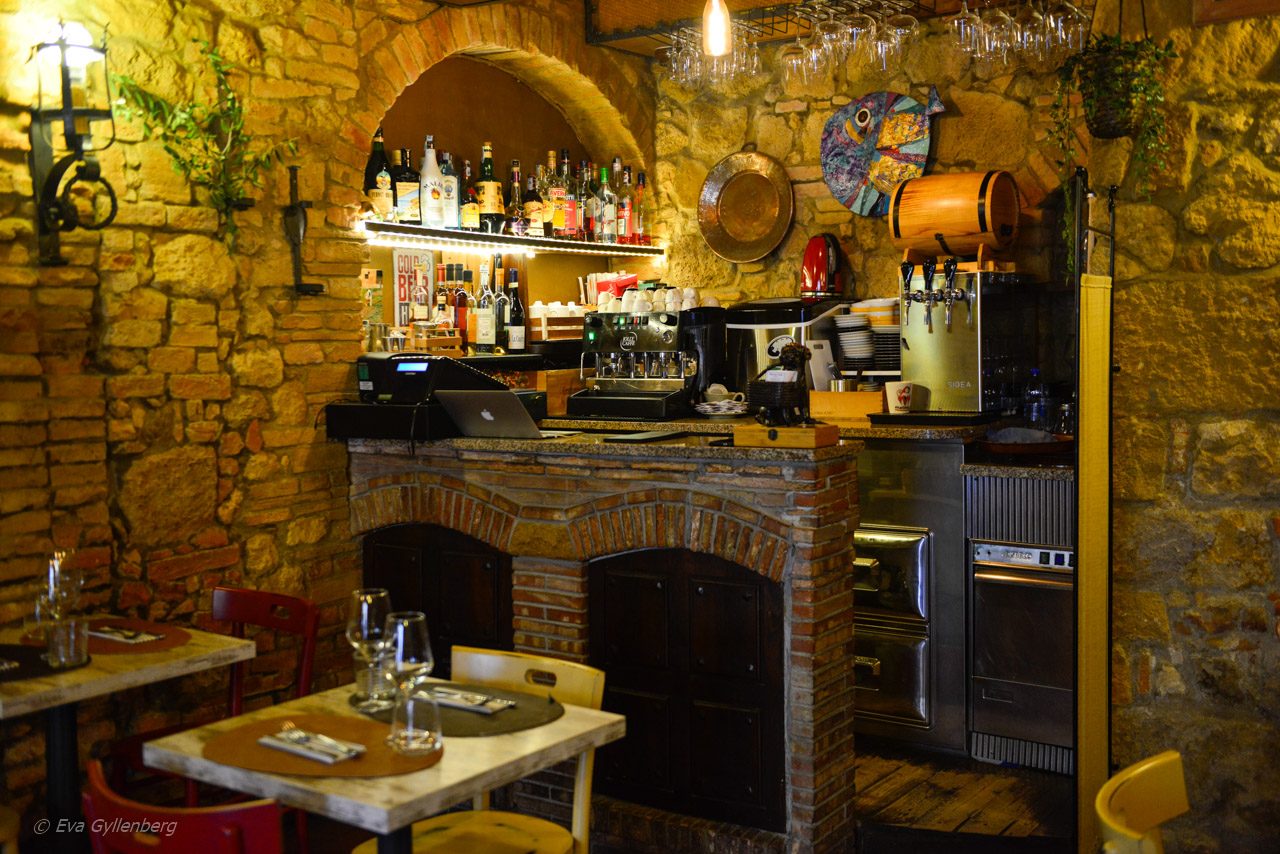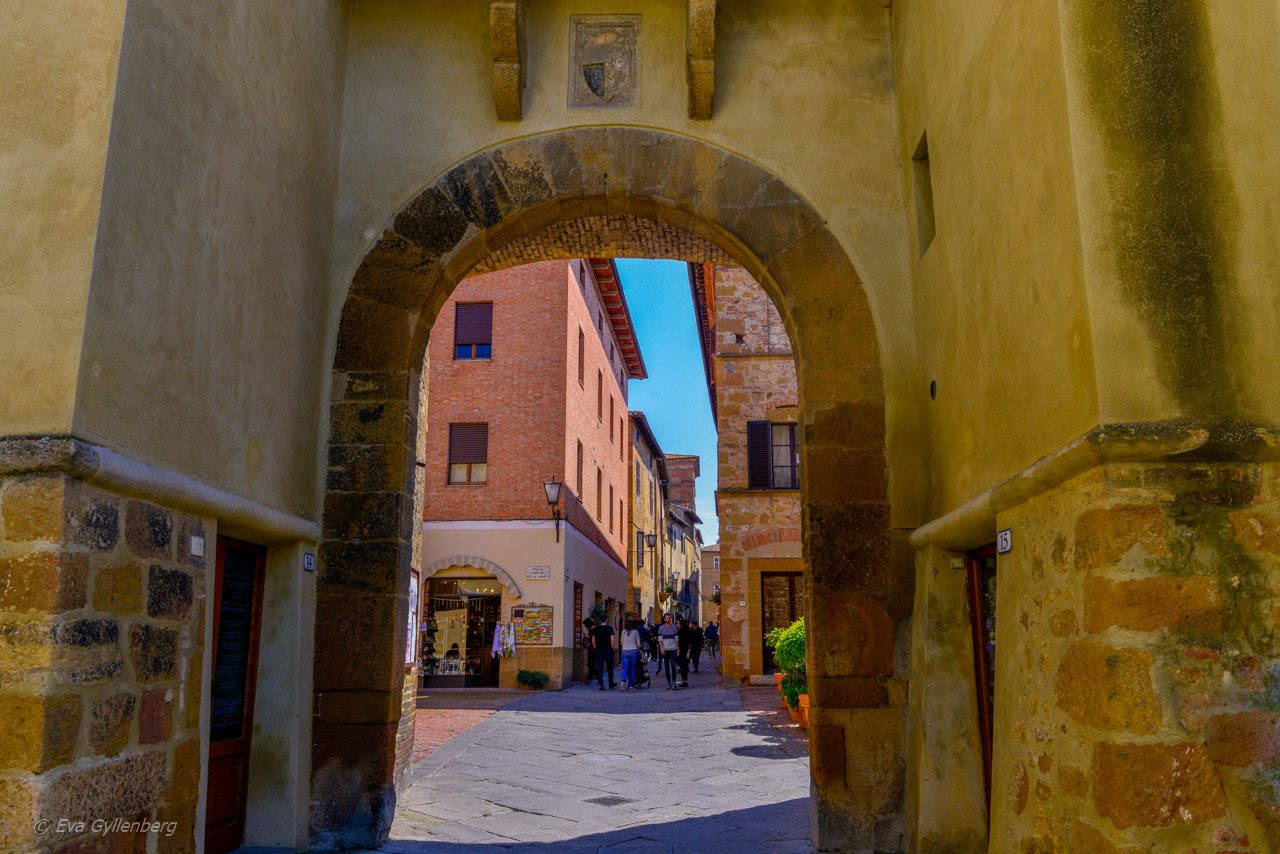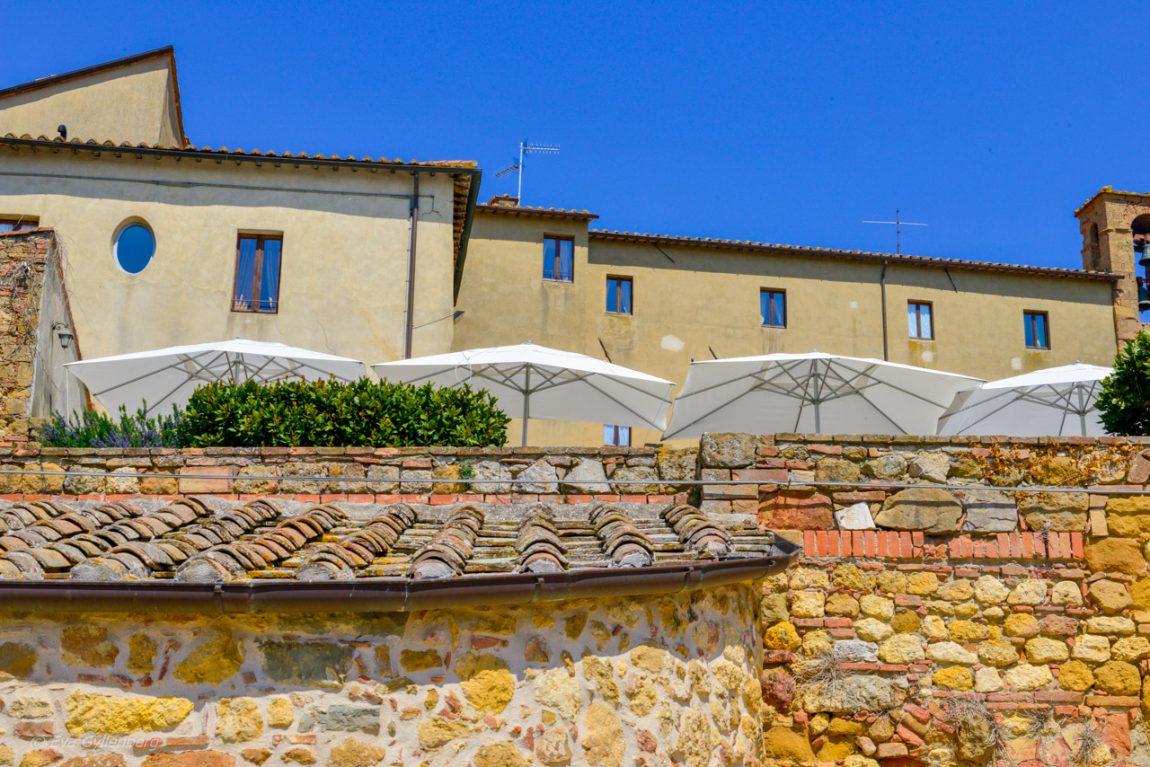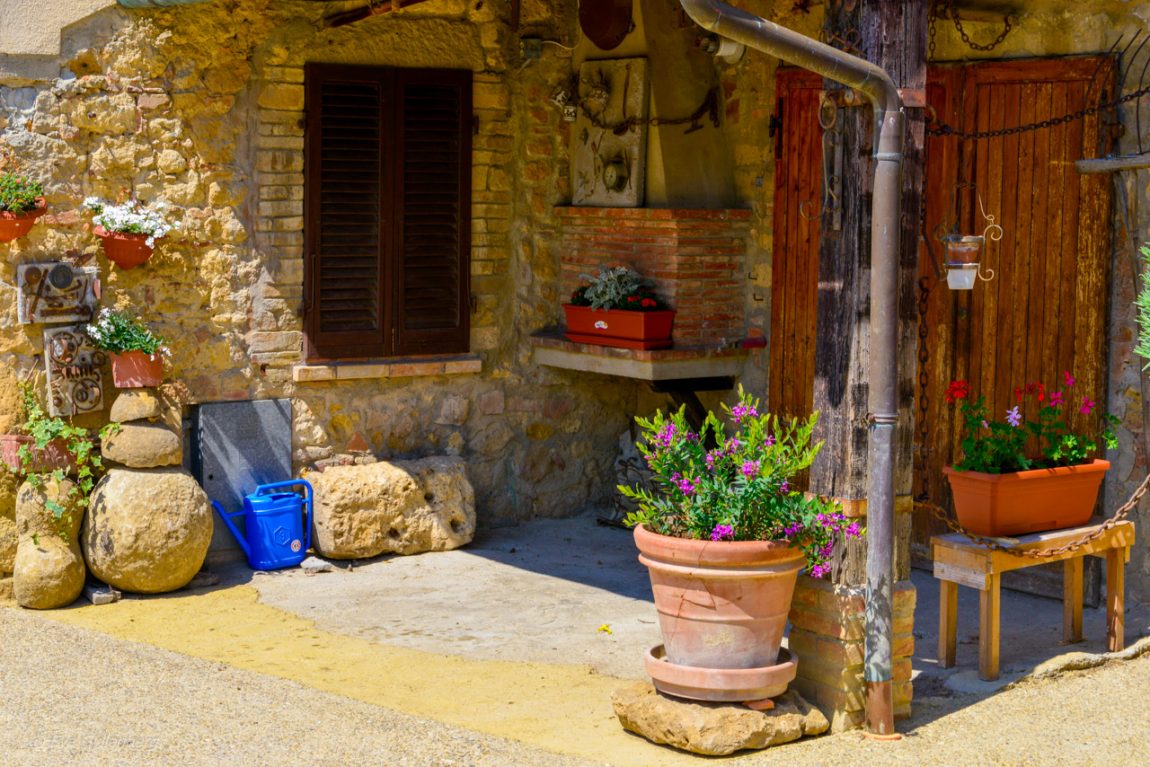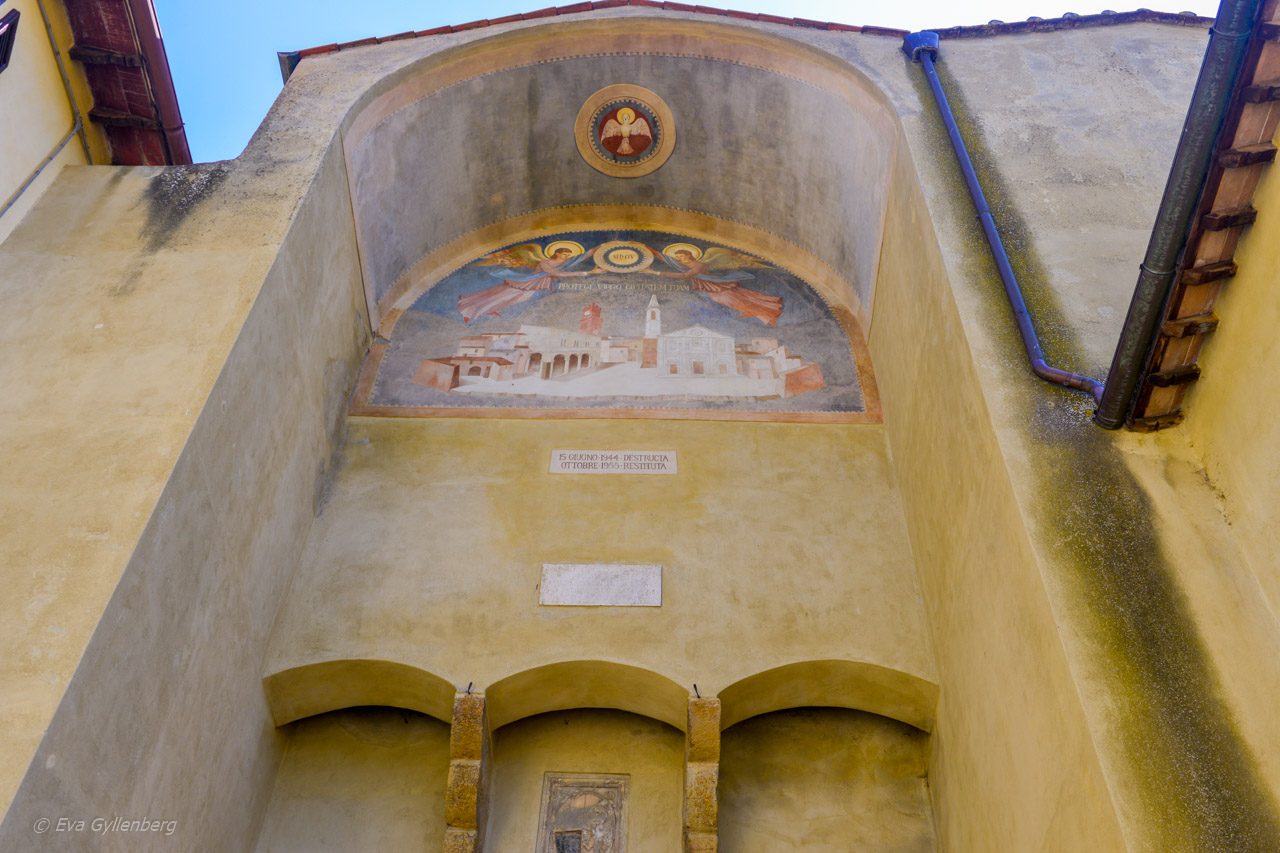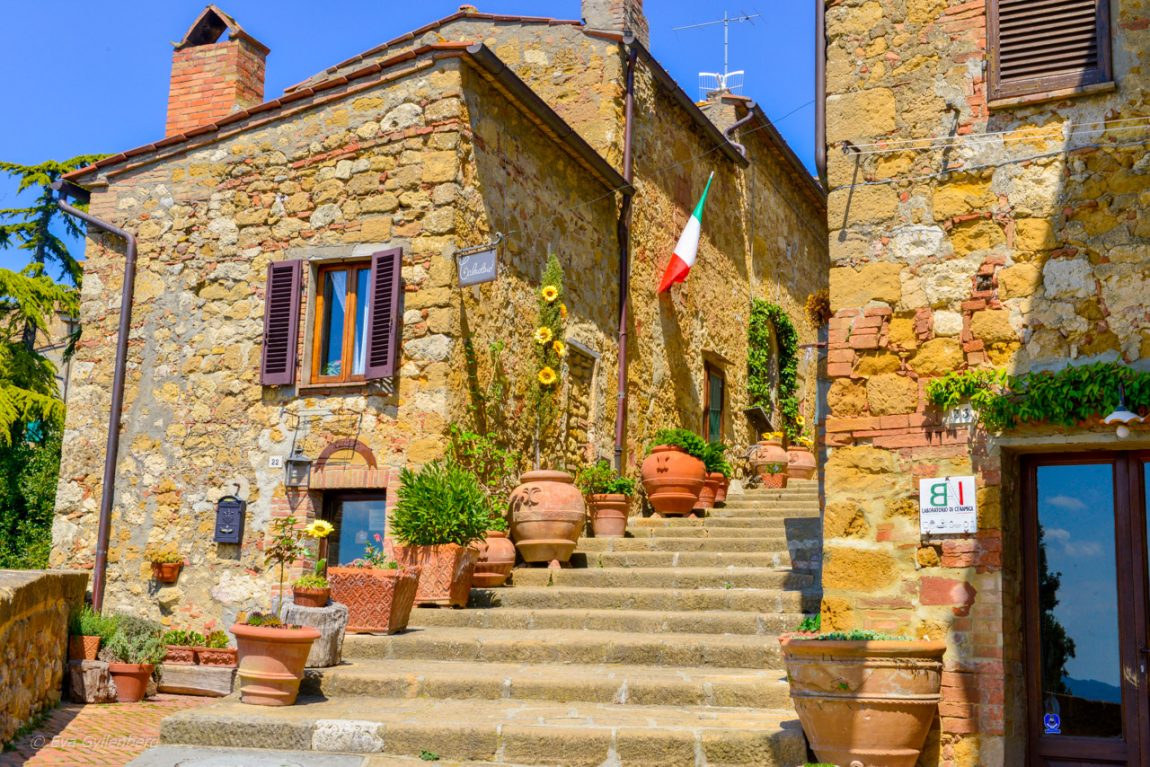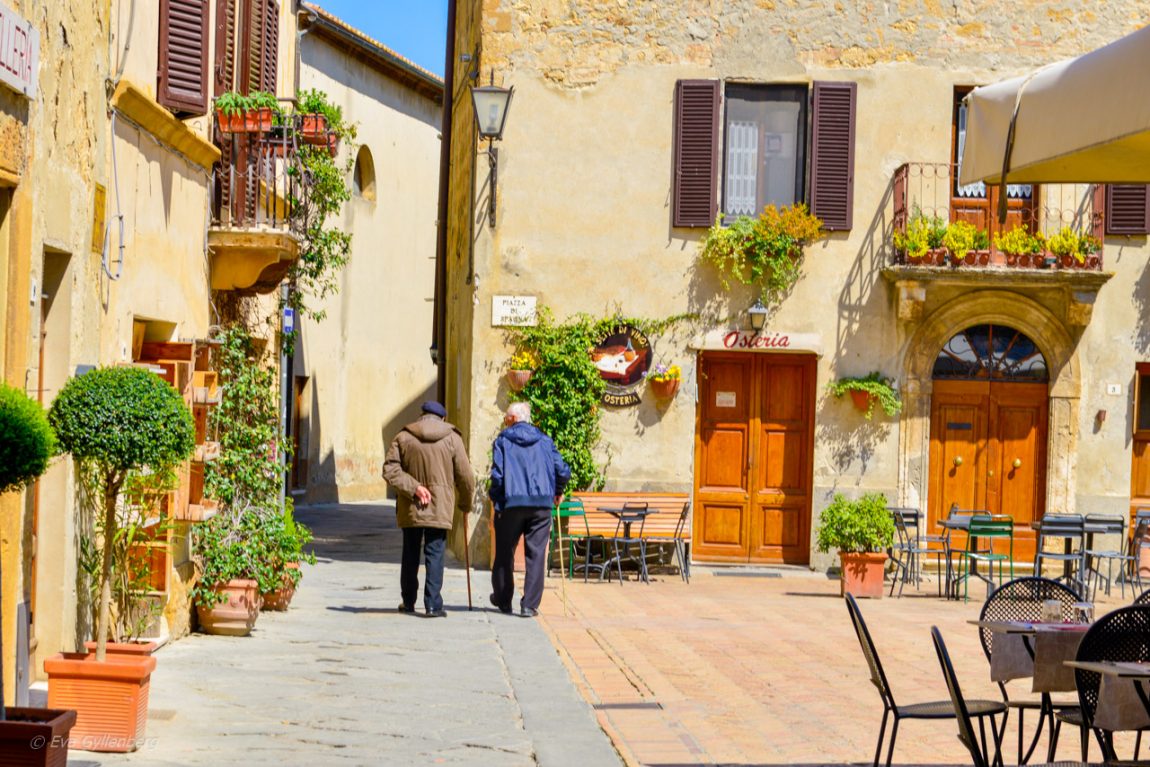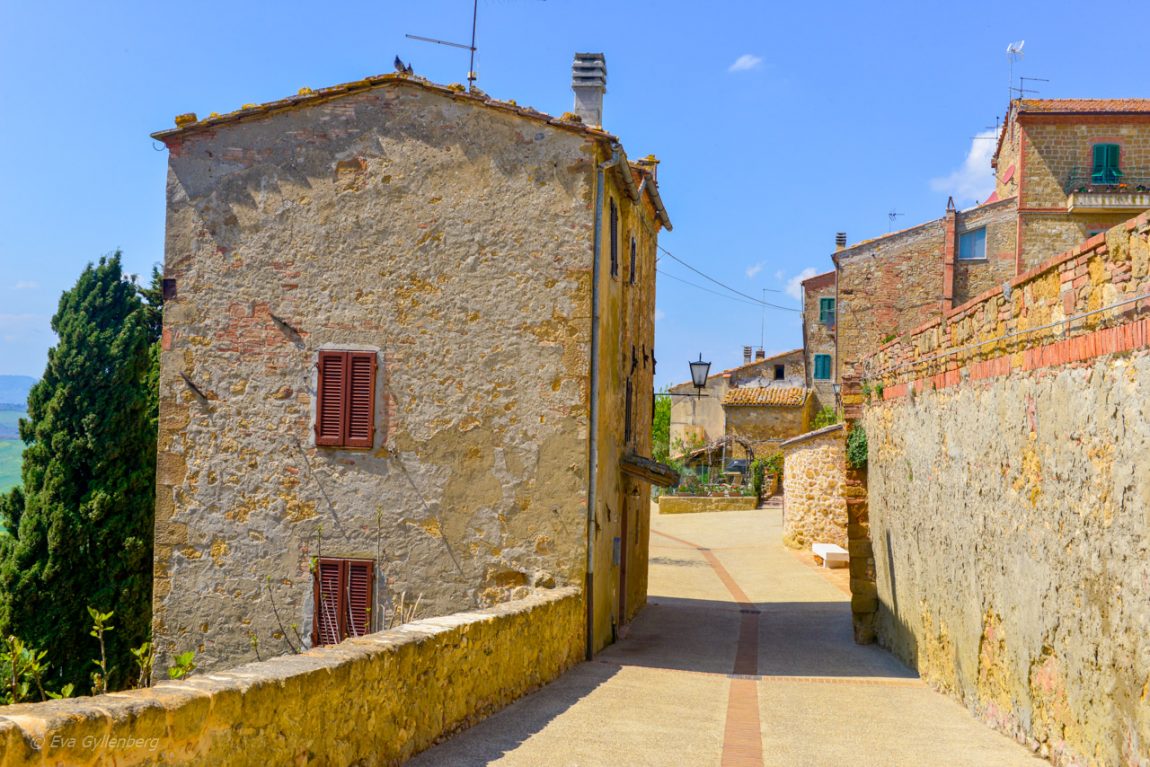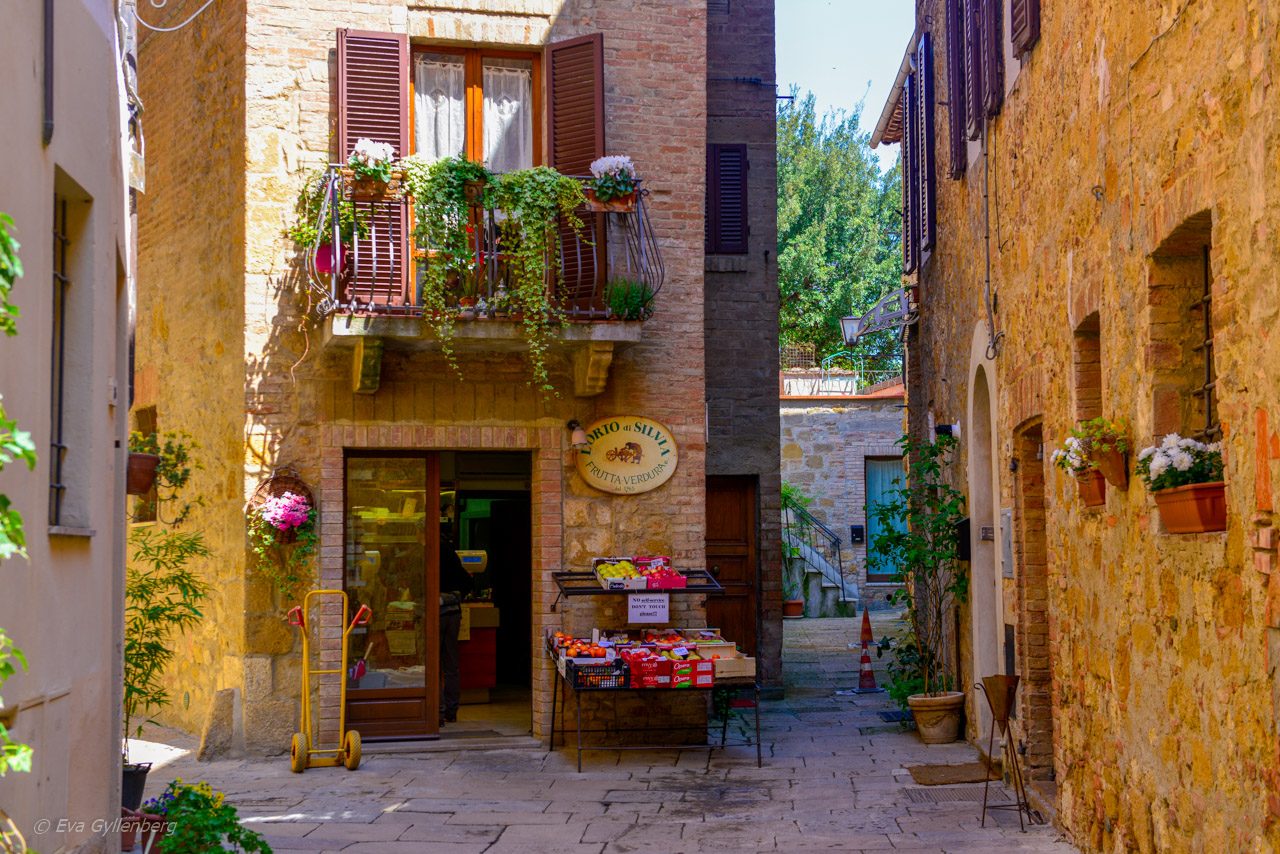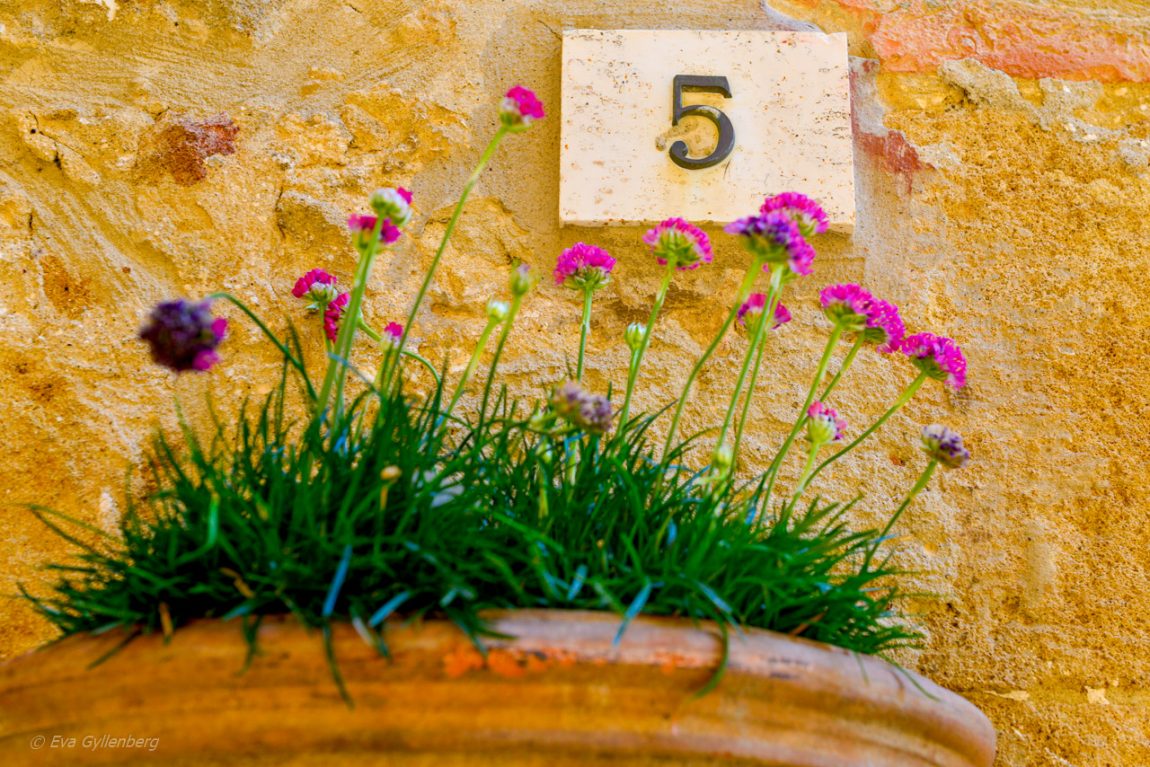 Want to read more of my travel tips? do not forget to like Rucksack on Facebook!
Have you been here? What did you think of the destination?
Been there - didn't like it!
0
Not keen at all to go here!
0
Eva Gyllenberg
Travel blogger, gastronaut, photographer and family adventurer with over 55 countries in his luggage. Eva loves trips that include beautiful nature, hiking boots and well-cooked food. On the travel blog Rucksack she takes you to all corners of the world with the help of her inspiring pictures and texts.