Perth is not a small city. In fact, over 2 million people live here, making the city on the Pacific coast Australia's fourth largest city after Sydney, Melbourne and Brisbane. On paper, Perth is the world's most isolated big city, with the longest distance to the nearest million city. But it is almost not noticeable. Because even though Western Australia is Australia's largest state and one of the world's most sparsely populated areas, Perth is like any other big city. In almost all cases. It's just a little more laid back. Here, people wear shorts all year round, rush hour traffic is almost non-existent and the magnificent nature almost reaches right into the city centre. Perth is an exuberant, unique and incredibly charming city, with an unexpected small-town feel and quality of life.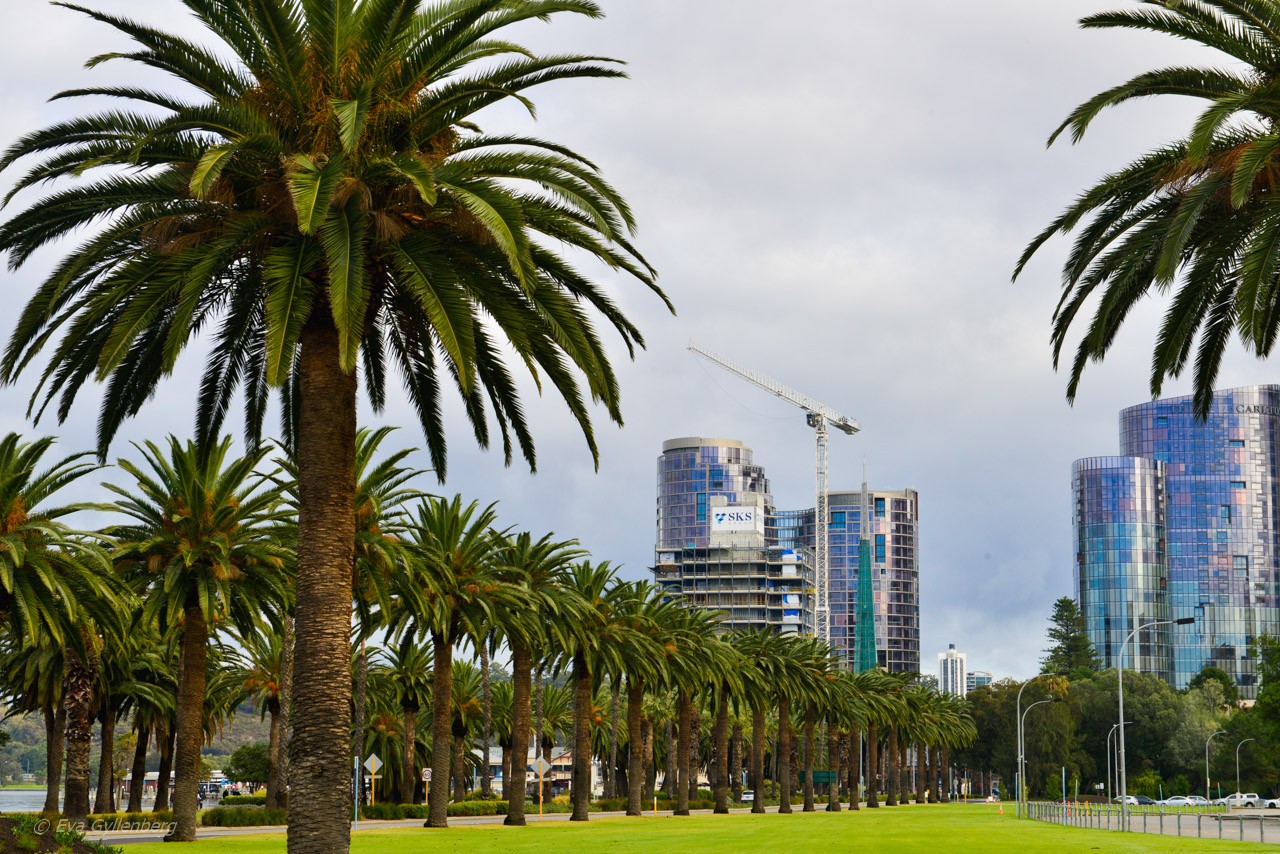 Many of you have asked what it's like to travel in Australia in the winter. On our trip to Perth in June/July, we got to experience both sides of the weather coin. When we first landed in Perth, we were greeted by glorious sunshine, lunch at outdoor cafes and people in t-shirts and shorts. On the way home a few weeks later, a winter storm hit the town, with enormous amounts of rain and strong winds. A little less outdoor seating and a little more raincoat, quite simply. But while we were a little disappointed to have to change our travel plans due to the storm, all Australians seemed very grateful for the rain. Summers here are extremely hot and rainless, every drop of rain that comes during the winter is vital to groundwater levels and soilbruket. However, Perth has plenty of activities for all seasons and weather, so we didn't have to be bored in the rain.
So what did we get up to during our 5 days in Perth? Here is a list of my top nine favorites among attractions and entertainment – ​​museums, national parks, gourmet destinations and family activities.
1. Elisabeth Quay (and Willie Creek Pearls)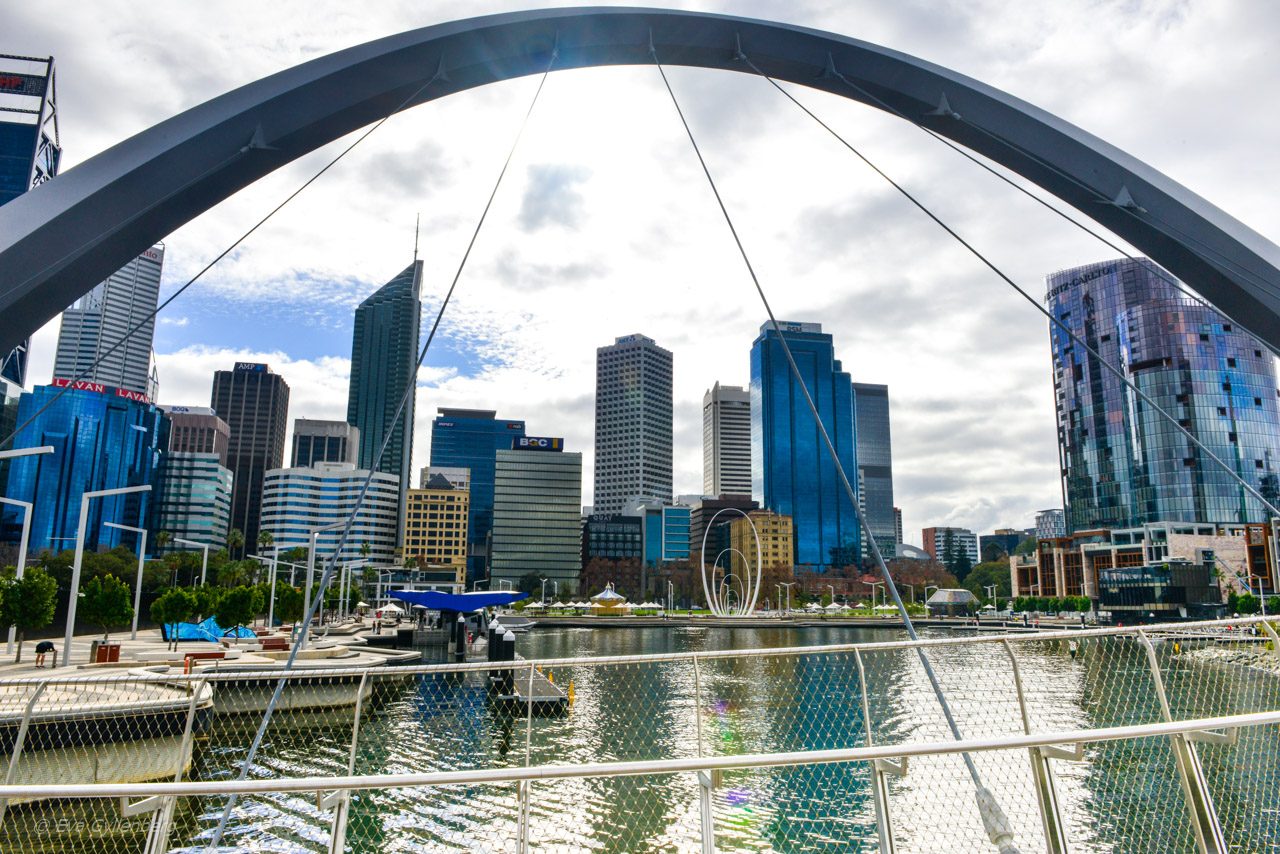 Opened as recently as 2016, Elisabeth Quay is a recreational area on the Swan River in central Perth. Here you can stroll, dine, shop or just enjoy the view of Perth's skyscrapers. We found it most interesting to visit Willie Creek Pearls. Here, jewelry is sold from the world's finest (and most expensive) saltwater pearls, which are grown in Willie Creek's own pearl farm outside Broome. Did you know that there are naturally gold-colored saltwater pearls? I didn't know that until I visited Willie Creek Pearls!
2. Northbridge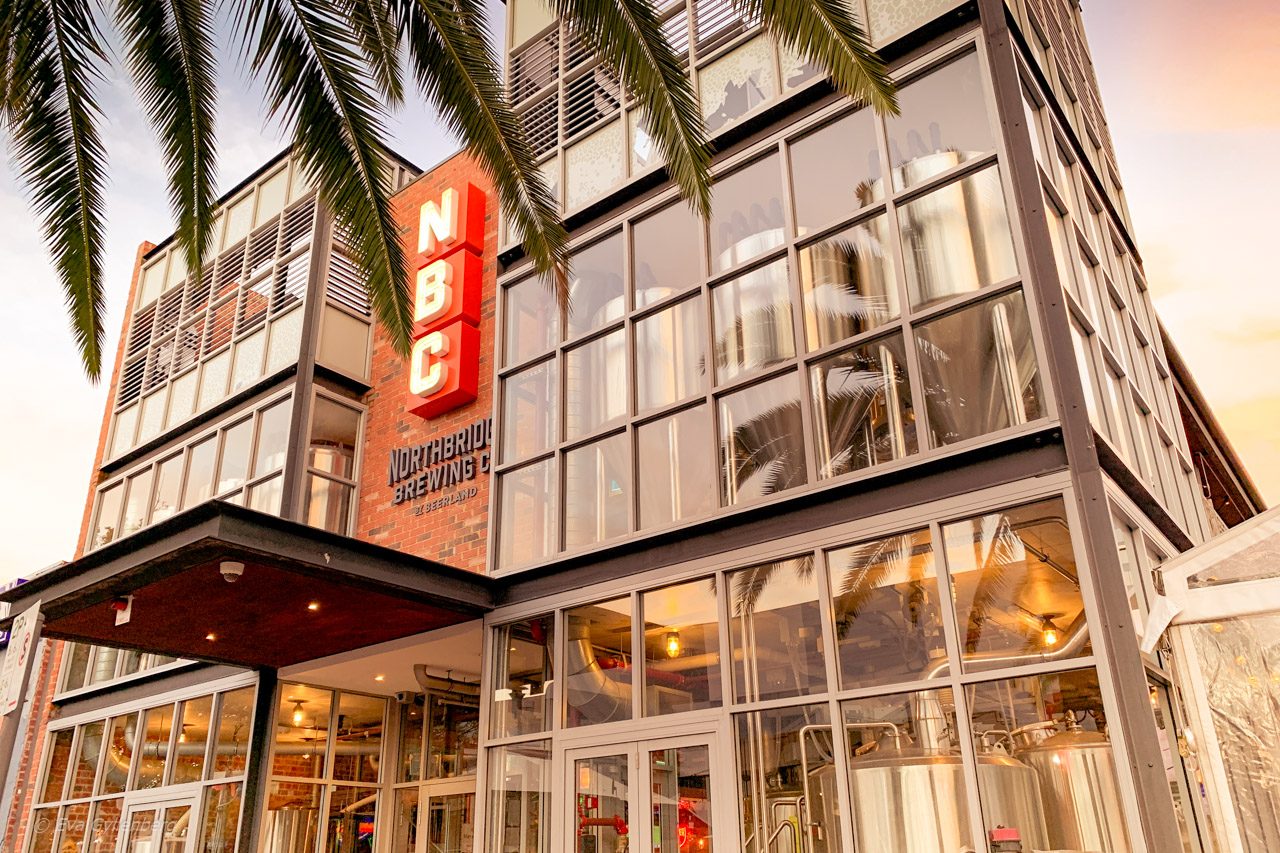 Northbridge is a district north of the city centre, which is absolutely bubbling with life. I, who love hanging out at Södermalm in Stockholm, liked these neighborhoods a little extra. Here, vintage shops, breweries, bars, museums and unknown small designer shops mix with a restaurant-packed Chinatown. Don't miss the brewery Northbridge Brewing Company if you like to taste locally brewed drinks.
3. The Perth Mint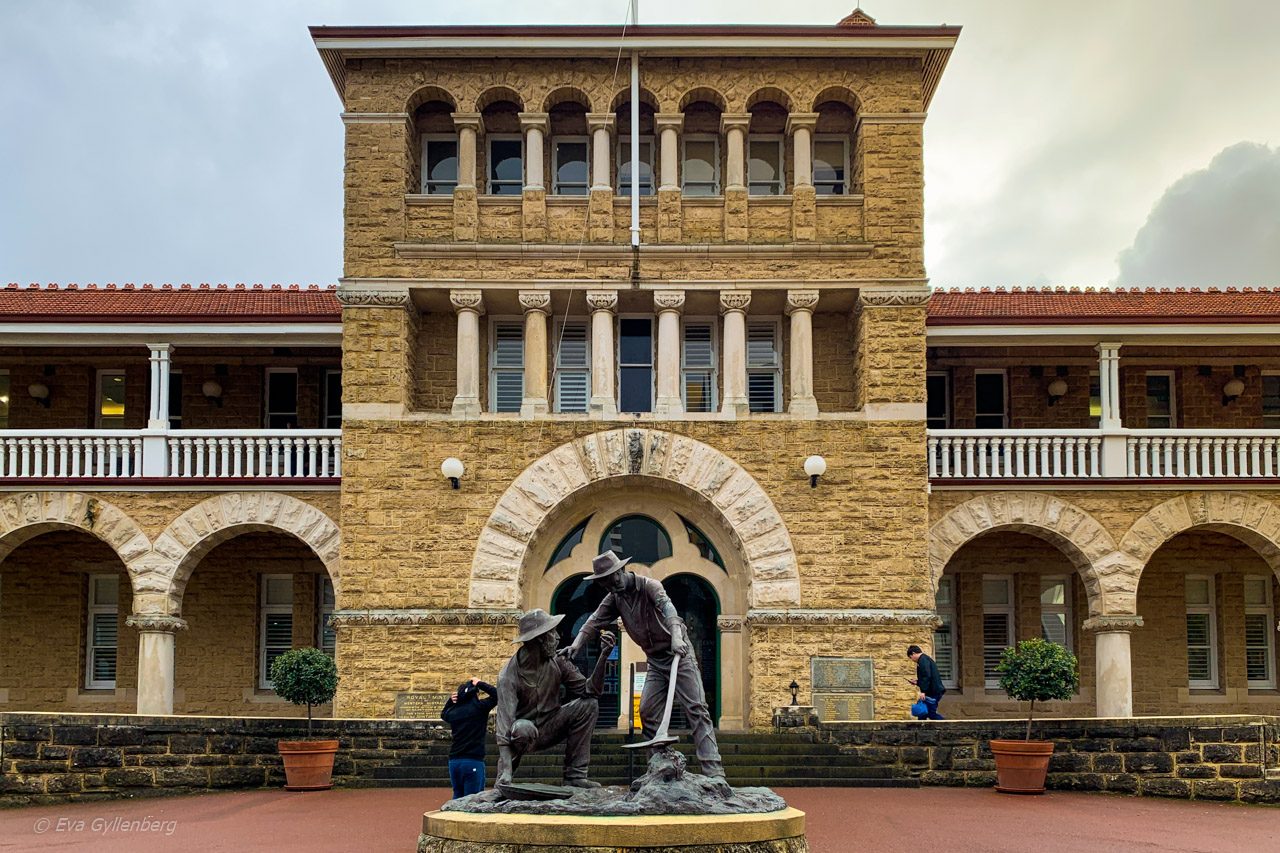 We hadn't really planned to visit the Perth Mint, but the bad weather made us skip King's Park and go here instead. And what luck it was! The Perth Mint put on a real show. Here you can see the one ton(!) kangaroo coin made of pure gold, watch molten gold turn into a gold bar live, try to lift a gold bar, see your value in gold and see unique pink diamonds worth millions kronor in the jewelry store. Of course, the guides are also so wonderfully Australian humorous, that you will laugh your way through the visit. It's hard not to be completely sold on all the beautiful things that are inside these doors, it might happen that even I who don't usually shop that much when I travel bought something small and beautiful from here…
4. Swan Valley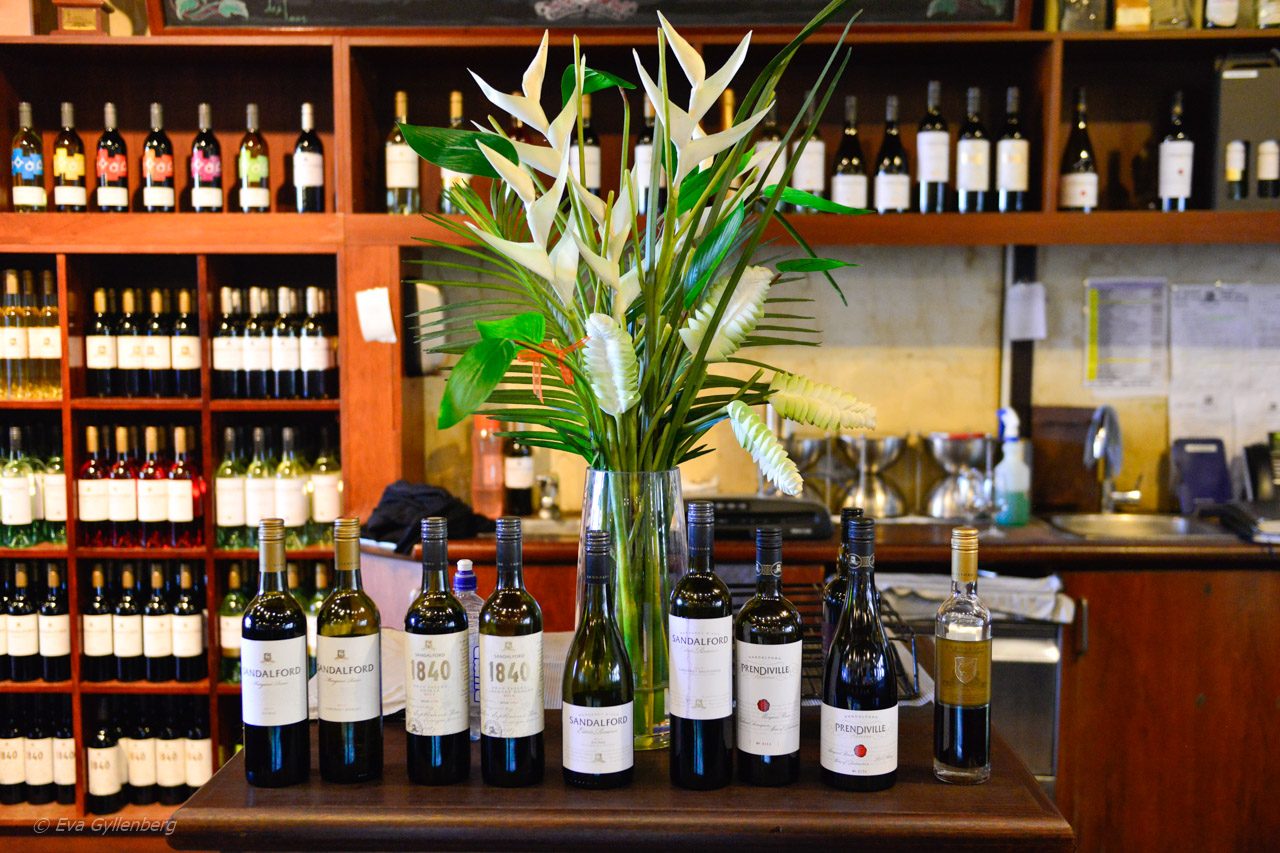 swan valley is located 30 minutes northeast of Perth and is a verdant valley for those who like good food and good drink. Here, vineyards are crowded with chocolate factories, macadamia nut farms, nougat makers and coffee roasters.
We spent a whole day in the Swan Valley – a post about all the places we visited is coming soon! Until then, you can read more about Swan Valley's producers here.
5.Fremantle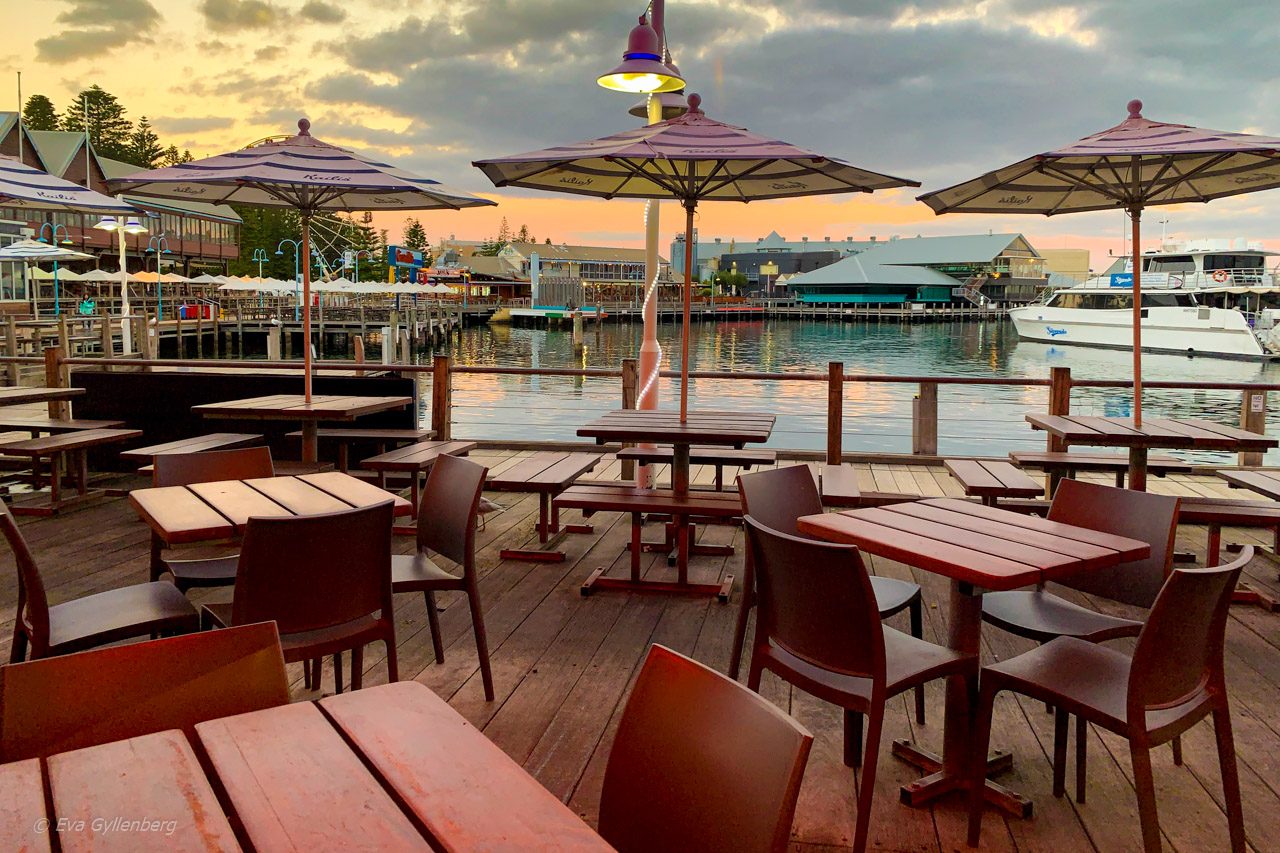 Fremantle is actually its own port city 30 minutes southwest of Perth, but today it is almost completely merged with Perth. Take the train here, visit lovely Fremantle market, visit the local brewery Little creatures or have dinner at sunset at a seafood restaurant by the harbor. A really lovely day trip to a lovely little town!
Want to read more? Check out my post Fremantle – Markets and breweries in Perth's beautiful harbor city
6. Rottnest Island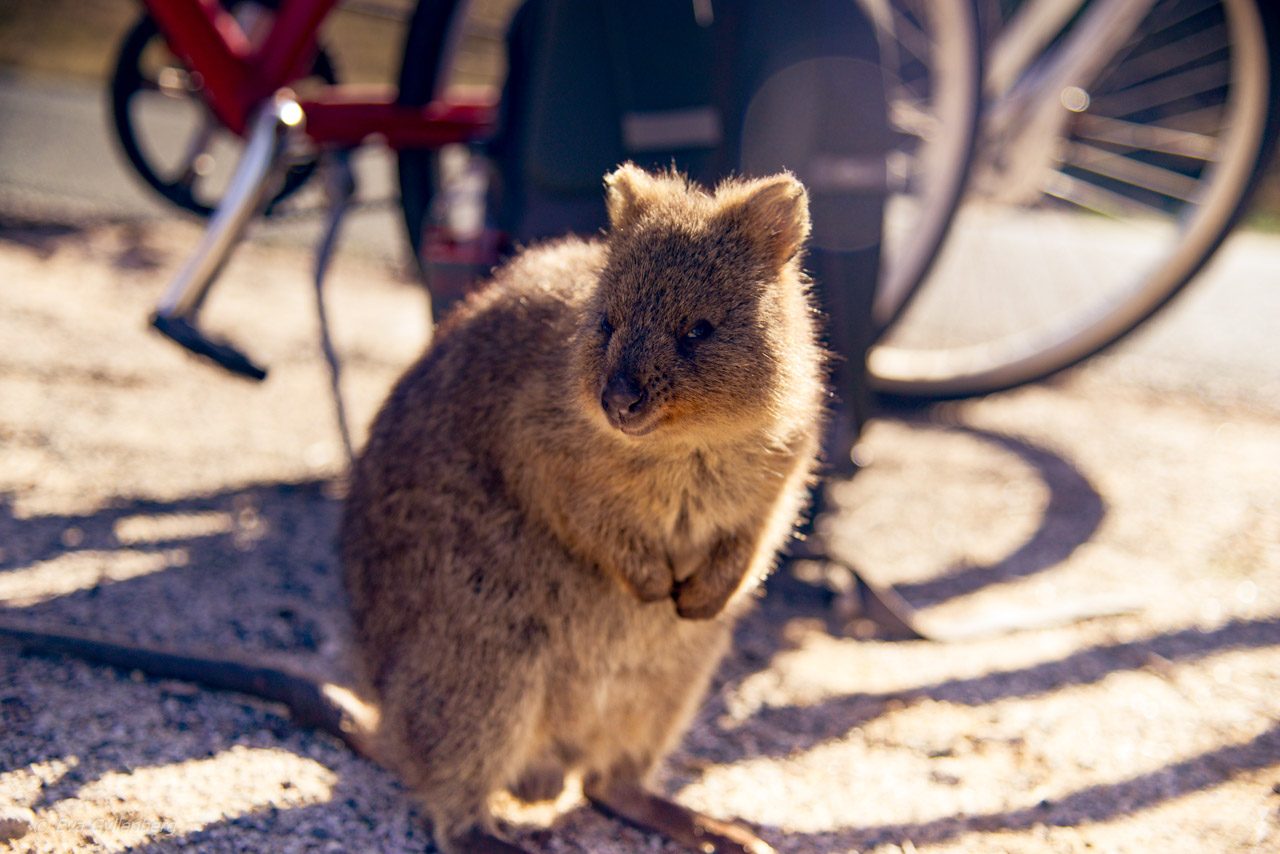 Rottnest Island just outside Fremantle is best known to Perthians for its stunning white sand beaches, but to the rest of the world the island is best known for its quokkas. Quokkas are small marsupials that are almost only found on Rottnest island and are completely fearless of us humans. Have you heard of quokka selfies? If not - read more about "Rotto" in my post: Rottnest Island – Quokkas, bikes and dazzling beaches.
7. Caversham Wildlife Park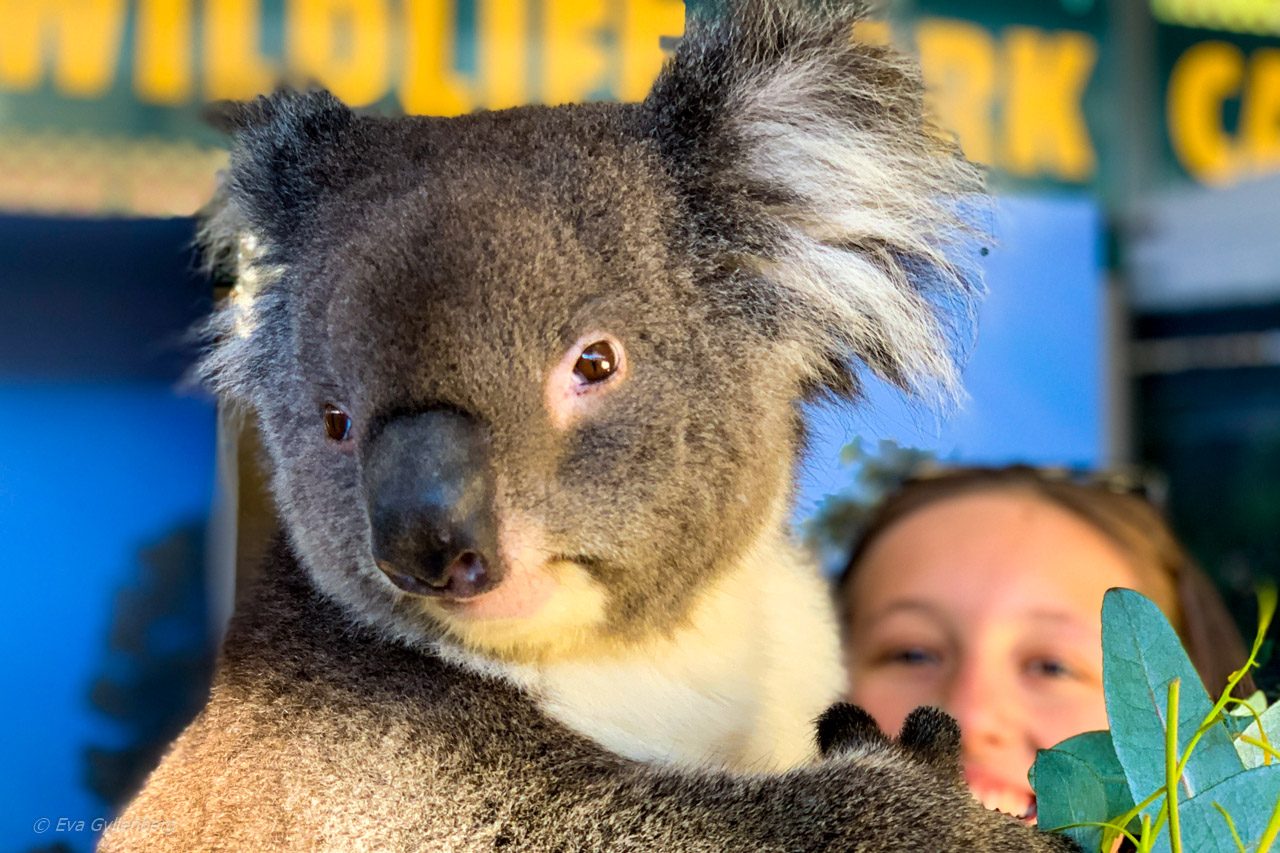 Caversham WIldlife Park is a family-run zoo just north of Perth. Here, all activities are included in the admission, such as meeting a koala or petting a wallaby. The park works hard to protect, save and preserve Australia's unique wildlife, through education, breeding and fundraising. Learn more about the park's work for Australia's unique wildlife at Caversham Wildlife Park.
8. The Bell Tower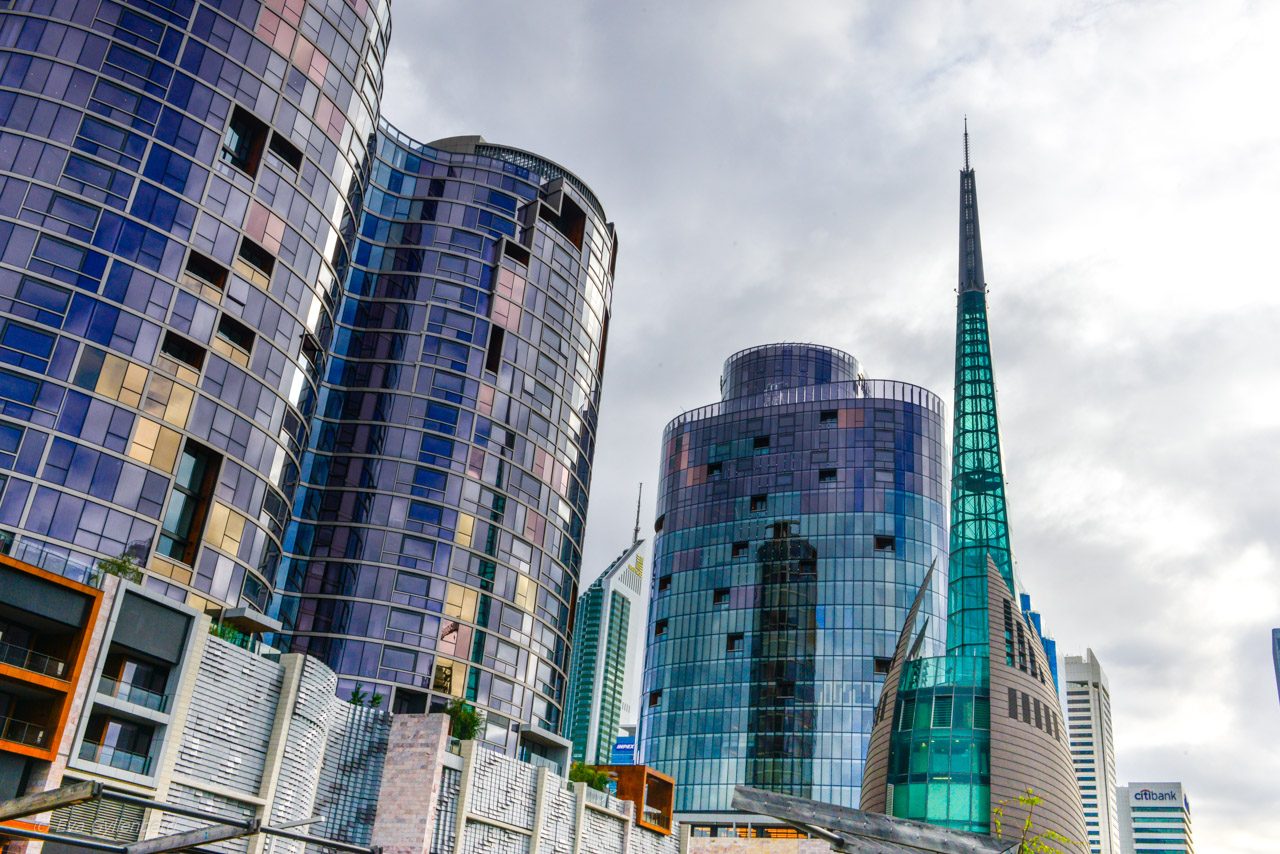 In 1988, the clock tower was built in Perth, to celebrate the centenary of the founding of Australia and the arrival of Captain Arthur Phillips with 11 ships in Sydney. The bells were donated for the Jubilee by England and came from the church of St Martin-in-the-Fields in Trafalgar Square. The bells had rung at Trafalgar ever since the 14th century, but the building was getting old and could no longer support the weight of the bells. Instead of melting down the bells, they were allowed to move to Perth and continue to squeeze. The bells ring every day (except Friday and Saturday) like a little concert - be sure to be there when it happens. Read more at the Bell Tower of Perth.
9. Holey Moley
What do you do if the weather is half bad in Perth and you prefer to do indoor activities? Yes, you play crazy mini golf Holy Moly. Definitely not a classic miniature golf course, but incredibly fun. Well worth a visit for families who like to compete against each other!
Want to read more from my trip to Western Australia?
Check out my page about Western Australia, or my page about Australia! Here you will also find posts about my other trips to mainly Queensland, but also to Victoria and New South Wales.
Want to read more of my travel tips? do not forget to like Rucksack on Facebook!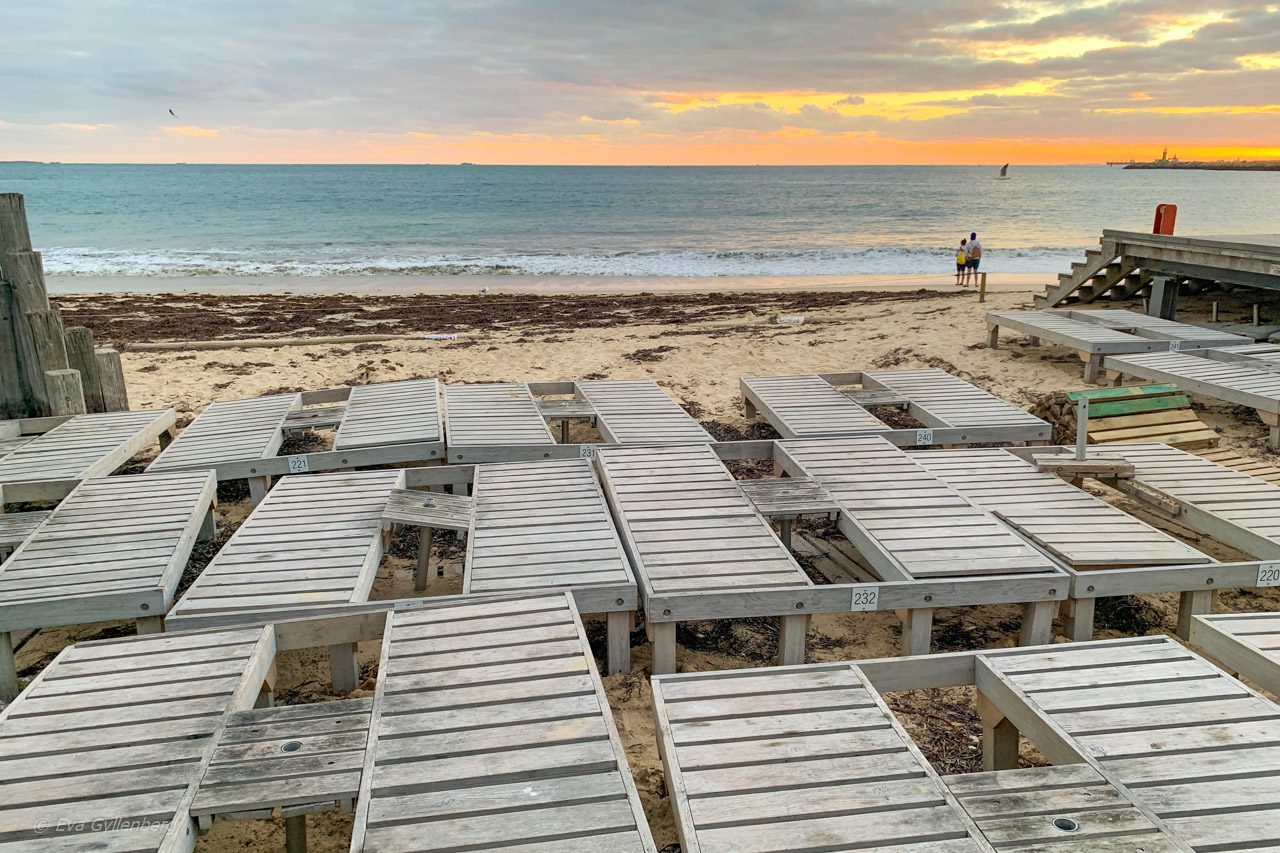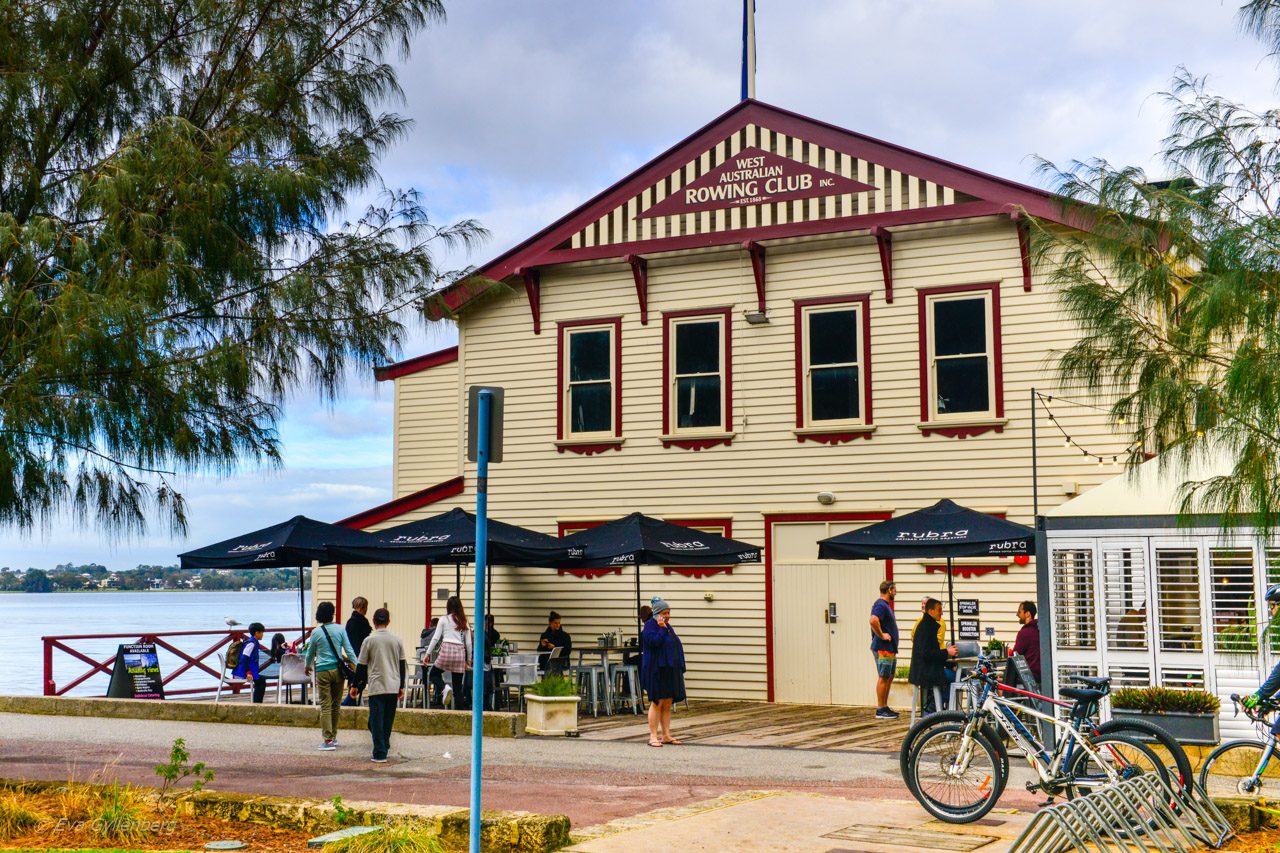 Have you been here? What did you think of the destination?
Been there - didn't like it!
0
Not keen at all to go here!
0
Eva Gyllenberg
Travel blogger, gastronaut, photographer and family adventurer with over 55 countries in his luggage. Eva loves trips that include beautiful nature, hiking boots and well-cooked food. On the travel blog Rucksack she takes you to all corners of the world with the help of her inspiring pictures and texts.