The penultimate step in booking your plane tickets is often a question about how many checked bags you want. But do you really need a checked bag? Or would you rather not have to check in luggage, not have to wait at the luggage belt and not have to pay extra fees? Here comes my minimal packing list for the smart weekend traveller!
Just returned from a weekend in Berlin I realize that I probably broke the packing record. This was probably my lightest pack ever. Sure, in the past I've even managed to go on week-long trips with only hand luggage under 8 kg, but this weekend I probably broke the record. That's almost how I put my heart in my throat halfway to Arlanda and wondered if I had forgotten half the pack at home. How I did it? Here comes a simple packing list!
Basic tips for packing for a weekend away
Do not travel with a cabin bag! This may sound contradictory, but if you fly with low-cost airlines, it very often happens that your luggage becomes forced check-in ALSO if you follow all the rules regarding the size and weight of your luggage. Low-cost airlines have a tight schedule for landing/unloading/loading/take-off, which means they are often delayed. In order to reduce the risk of overfilled hat racks and long-distance moving of bags and outerwear, many companies have started compulsory baggage check-in. This applies, among other things, to Norwegian. Do you travel with one soft bag or weekend bag instead, they don't force you to check in your luggage, as it fits under the seat in front of you. Also, a cabin bag is much heavier than a good weekend bag, so you can pack more in a soft bag. I have a durable blue weekend bag from Samsonite that weighs nothing, hangs well over the shoulder and holds a lot. The model is no longer available, but reminds of this one from Arket.
Don't pack hair dryers and shower products! If you stay in a good hotel, there is always good shampoo, shower cream and skin lotion. However, the hair dryer in the hotel rooms is rarely a real hair dryer, but it is usually possible to fix the hair anyway with a little will. However, conditioner is a story in itself, but you will soon see that in the packing list below...
Empty the toiletry bag and only put the ABSOLUTELY necessary things back in the toiletry bag. That pink lipstick from 2007 you never wore, you won't wear now either. Sim salabim - your toiletry bag is now 10 times lighter!
You travel in a jacket, hat, scarf and gloves, they do not need to be unpacked.
In addition to hand luggage, you can have one on the vast majority of companies small handbag. In it you have your passport, keys and wallet.
But what did I pack then?
A pair of trousers and two shirts (except the clothes I travel in). All the clothes, including the clothes I travel in, match each other. So with the clothes I travel in, I have a possibility of 6 different outfits. Not bad, right? And if I happen to spill, I have an extra pair. I had a total of two different black pants with me (maybe sounds unnecessary, but they were very different pants), an all-black long-sleeved shirt, a black blouse with flowers and a gray sweatshirt with embroidery. Both a bit comfortable and a bit stylish for restaurant visits. And if it's cold, I can use the layer-on-layer principle with the long-sleeved shirt under the sweatshirt. Not bad at all, right? By the way, jeans are good for traveling in, but not for packing. They weigh way too much.
Underwear + socks for every day
Pyjamas
Hairbrush which I can also use as a round brush when I dry my hair with the hotel's hairdryer
IPad + IPhone + charging cables. I've started to prioritize away from the big camera when I'm hanging out in big cities. A real compromise, but if I take my camera and lenses on the trip, the luggage suddenly weighs 2 kg more.
Conditioner in a small 100ml bottle. Good hotels have good products, but so far I can count on one hand the hotels I've stayed at that have conditioners that have been good for long hair. If anyone who works in a hotel is reading this, here's a hot tip: An all-in-one shampoo-conditioner combo is NEVER good for long hair.
Toiletry bag with only the essentials. Actually, mascara is probably the only "must-have" item in my toiletry bag, but it also usually slips in with a little day cream, tops and maybe a concealer.
Small headphones. Entertainment systems are rarely offered in Europe, so I fill the toad with TV series and pack small headphones. I have large noise canceling headphones that I take with me on long trips, but for a short weekend in Europe, regular small Happy Plugs are enough. They take up no space and effectively block out aircraft noise.
deodorant Make sure it is less than 100 ml only.
Lentils. I always travel in glasses, my eyes can't handle traveling in lenses.
Medicines. For a big city vacation, I only bring headache tablets.
Toothbrush + toothpaste. Toothpaste packages are all too often larger than 100 ml, so I buy small travel size tubes of toothpaste at Lidl for a pittance and bring them as hand luggage.
Guidebook. I usually have electronic guidebooks and PDFs downloaded to the iPad, but I've learned that good old books can be good when the batteries in the iPad/iPhone suddenly run out.
Printouts of tickets and bookings. For the same reason as above. Batteries run out. It happens way too often to me. Preferably just before I arrive at check-in.
Exchanged money. Of course, it usually works with cards. But then you go to Germany and realize that NO ONE takes cards. Spending time hunting for an ATM on a short weekend trip is boring.
Hair ties. It's so sad to realize that you forgot hair ties. Especially if the hotel's hairdryer does not measure up and you have not brought good conditioner.
Flat iron. The one unnecessary item in my carry-on that I can't live without.
DONE! total weight, under 3 kilos.
Are you going to travel in the summer? Are you going on a big city weekend? Or can you fit a little more in your luggage?
Adjust clothes according to season, if it's hot, you may need more clothing items. But the base for a weekend trip is always 1 skirt/shorts + 1 pair of trousers + 2-3 tops. The important thing is that everything is matchable.
Swimwear - always good to have in hand luggage and takes up no space
Sunglasses - actually good all year round, but I rarely wear sunglasses during the winter months.
Sun cream - good for hanging out at outdoor dining in sunny big cities. Sunscreen packages are all too often larger than 100 ml, so I buy small travel size sun creams at Lidl for a pittance and bring them as hand luggage.
Wet wipes in travel size packaging – The kind of thing that you don't think you should use, but which you quickly realize how practical it is.
Easy as pie, right? Besides, there is actually most things to buy on the spot in a big city if you forget something, the only thing that can be a bit of a pain if you forget is really just a mobile phone, medicines and lenses/glasses.
(… and straighteners, of course)
---
I actually put my list above to the test again! Read about how I managed to pack for a weekend trip with hand luggage only to Tallinn here!
Do you want to read more packing tips?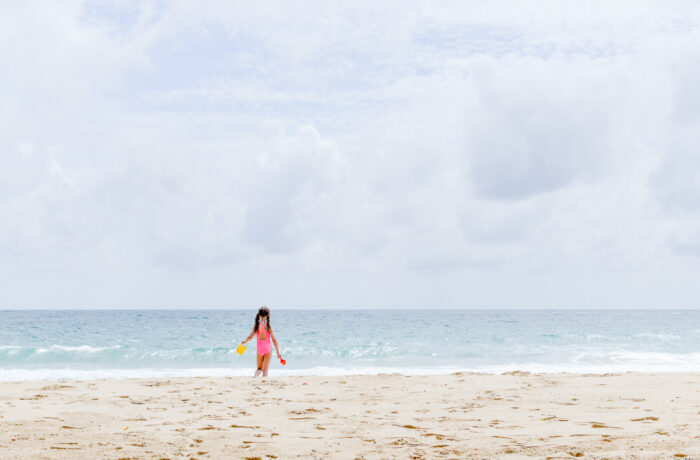 Here is our packing list that we reuse every trip. It works regardless of whether…
29th April 2014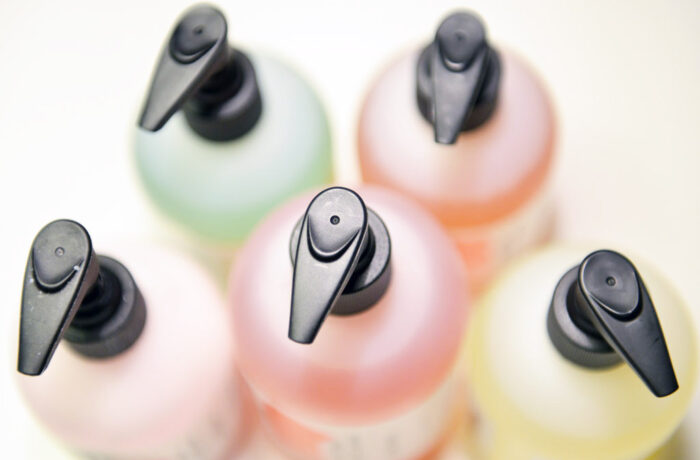 If you get sick on the trip, it's good to have a…
March 1, 2020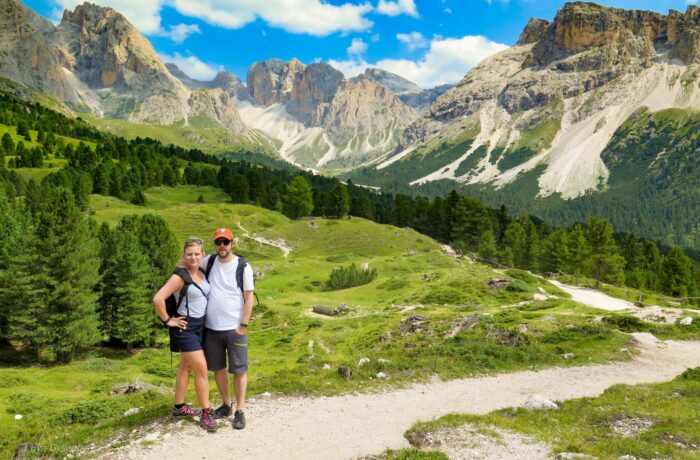 Going on a hiking trip requires a little planning! Here are my best tips in…
February 12