It's really strange that I wrote so little about Stockholm. The city that has been my home for more than 20 years is actually the place that I know best. Now, however, there will be other buns!
Sofo is an area south of Folkungagatan on Södermalm in Stockholm, where we often go for some cozy shopping and good food. So join us on "My Stockholm favourites" part 1 – because this is in danger of becoming a serial!
---
QUATROGRANOS
Beloved traditions
A place that I was late to discover, but now childishly fond of, is Beloved Traditions. A menu that tempts you to order way too much of crispy sweet waffles, crispy savory waffles, cookies and freak shakes. They are best known for their freak shakes, which are an abundance of goodies. (The milkshakes in the picture above are, however, regular milkshakes). Very popular on weekends and with a menu that also works for vegans, this is a place not to be missed during your visit to Stockholm.
Beloved Traditions
Södermannagatan 42
116 40 Stockholm
Map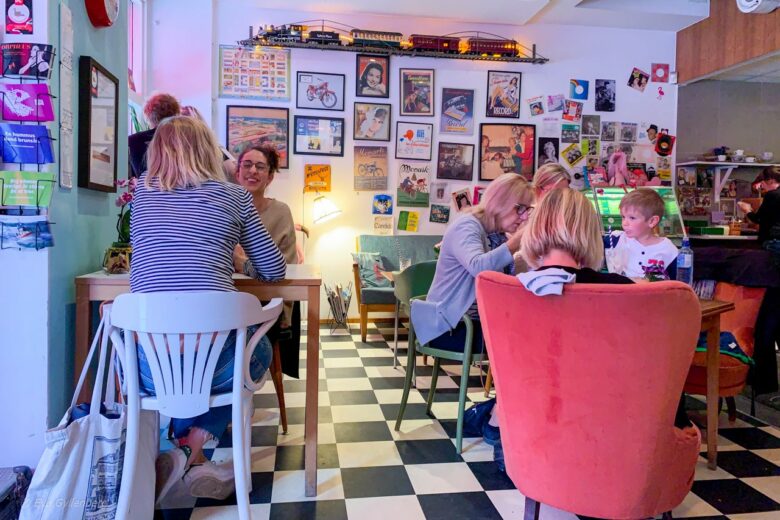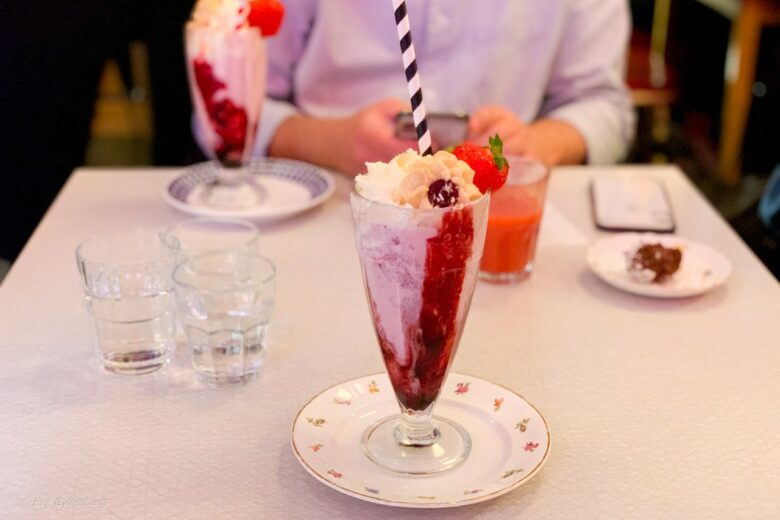 ---
DELICATESSEN
Pearl confectionery
You can find a real little gem of candy Pearl confectionery. Here you are transported back to the time when sweets were not a bulk commodity, but a craft to be enjoyed. Each and every caramel is cooked with love and is not only beautiful, but real delicious pieces. The favorite? Rose & Strawberry School!
Pearl confectionery
Nytorgsgatan 38
116 40 Stockholm
Map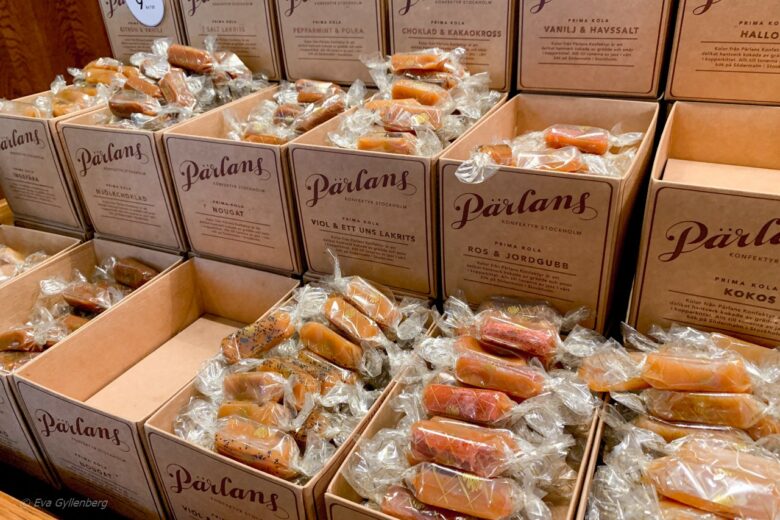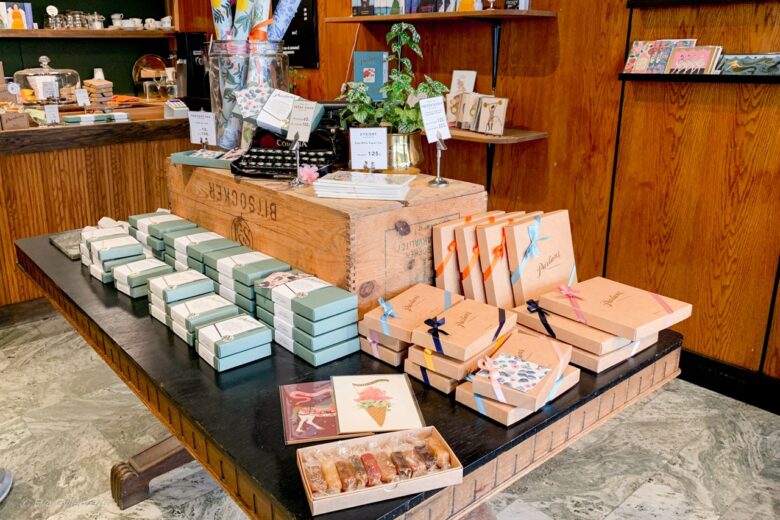 ---
FASHION
Sneakers stuff
The sneakers you can't find Sneakers stuff - they don't exist. In this well-sorted and well-thought-out store, you'll find sneakers that you didn't know existed and that you quickly realize you can't live without. Can't find the size? Check out their website – there are even more models!
Sneakers stuff
Åsögatan 124
116 24 Stockholm
Map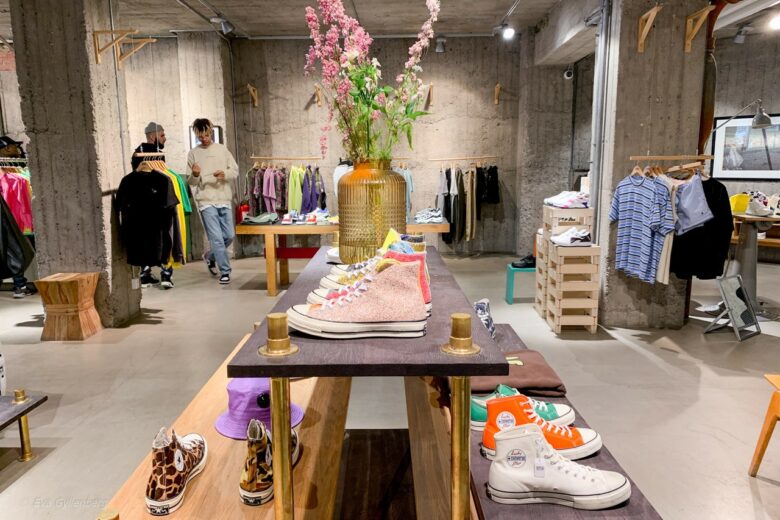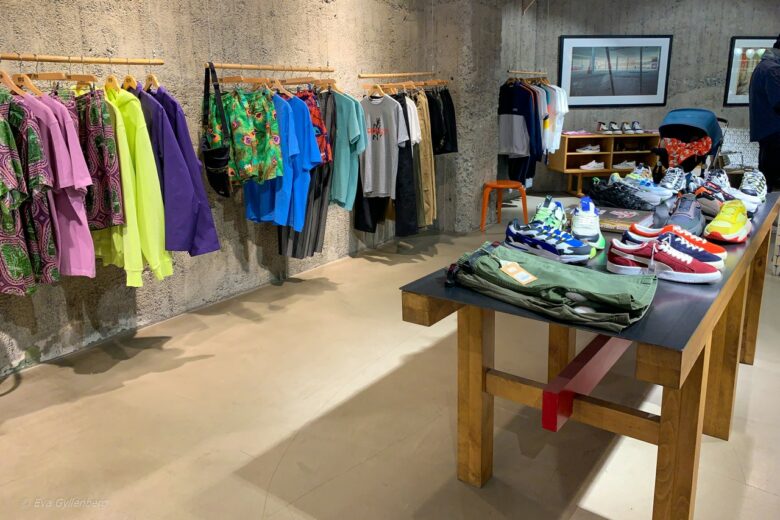 ---

ICE-CREAM
StikkiNikki
There are many lovely ice cream shops in Stockholm, but StikkiNikki has been my favorite for many years now. With three shops on Södermalm, there is always ice cream within reach when the sun is baking between the turn-of-the-century houses. During the summer, Skånegatan is a pedestrian street with lots of lovely restaurants, so slip into StikkiNikki's shop and try some of my favorite flavors – Brown butter, Salted Caramel, Blueberry Lavender or Licorice. Lovely big scoops are served according to StikkiNikki's motto: "Nice people get big scoops!".
StikkiNikki
Skanegatan 73
116 37 Stockholm
Map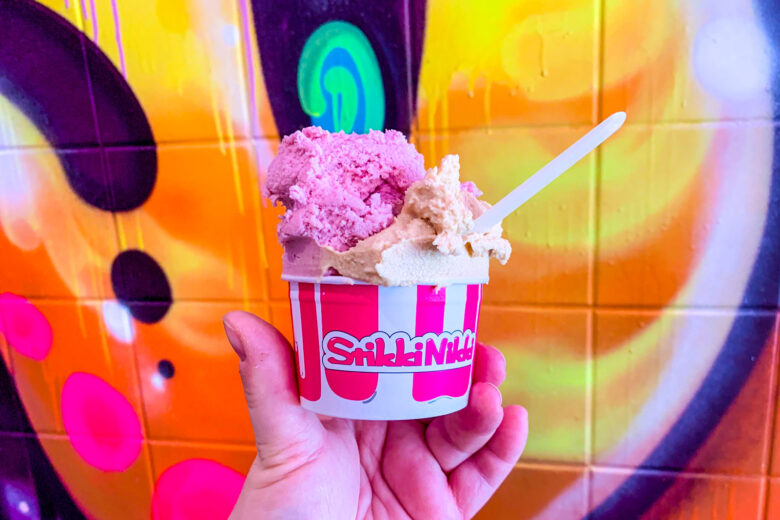 ---

FASHION
Swedish Hasbeens
Swedish Hasbeens are classic Swedish clogs with a trendy twist. Often with heels, often with open toes. The models are many and I really love the concept. At Södermalm there is their flagship store with the latest models.
(Psst: If you are looking for last year's models, you will find them in their outlet in Gamla Stan...)
Swedish Hasbeens
Nytorgsgatan 36A
116 40 Stockholm
Map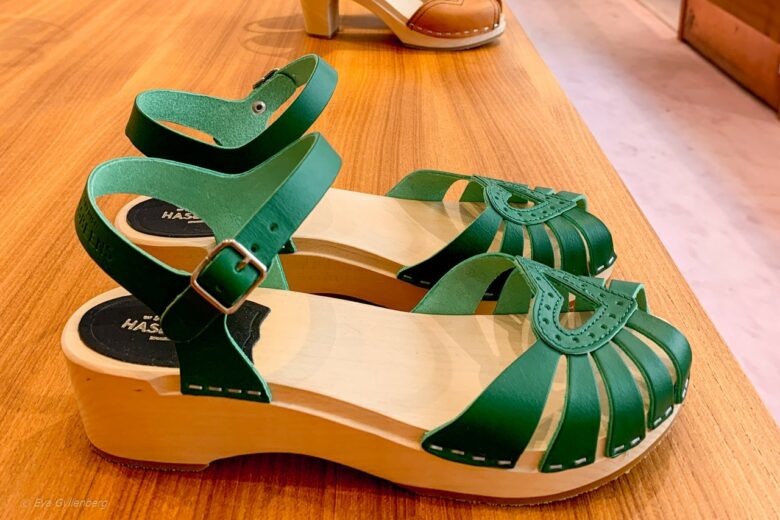 ---
FURNISHINGS
Coctail
Coctail is an absolutely wonderful store that has been at the same address for many, many years. Here you will find the kitschiest coasters, the coolest decorations and the funniest gadgets. Flamingos, wax cloths and brilliant flowers - all in a small shop with lots of goodies!
Coctail
Bondegatan 34
116 33 Stockholm
Map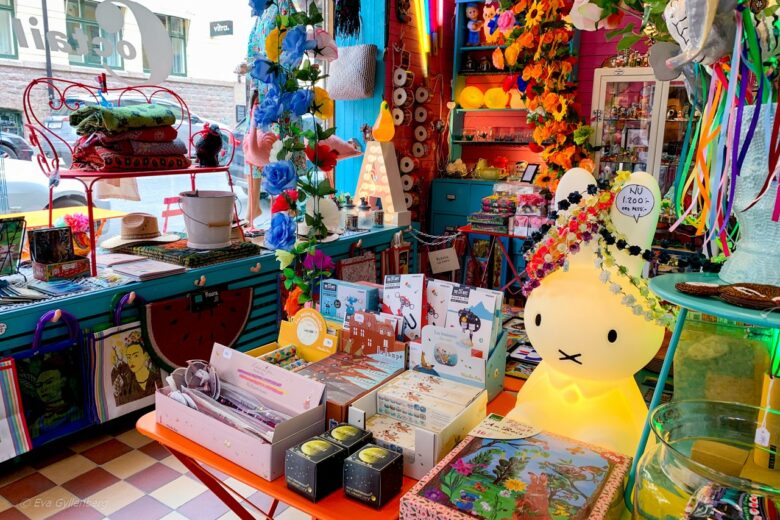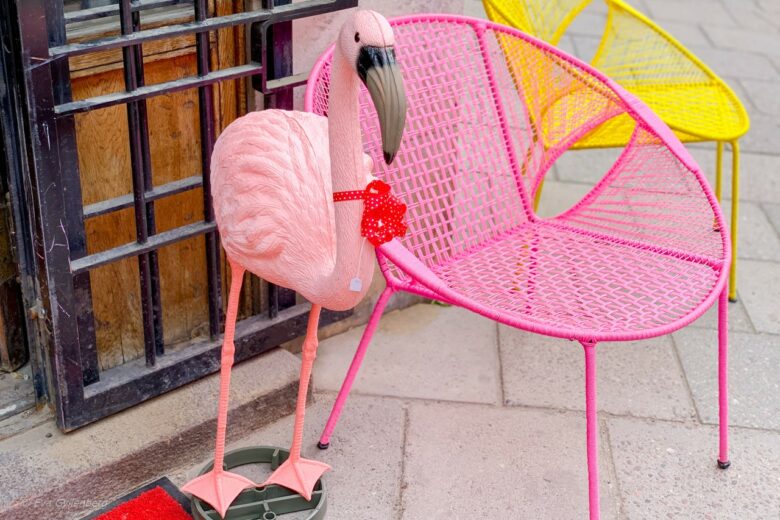 ---

CYCLES
And The Revolution
Sure, I love my black, heavy, beautiful Skeppshult bike, but if I were to buy a new bike today, it would be a ATR-bike. So stylish, so stylish and so light. If you're considering a new bike, stop by here first. Here you assemble your own bike, just the way you want it.
And The Revolution (ATR)
Åsögatan 122
116 24 Stockholm
Map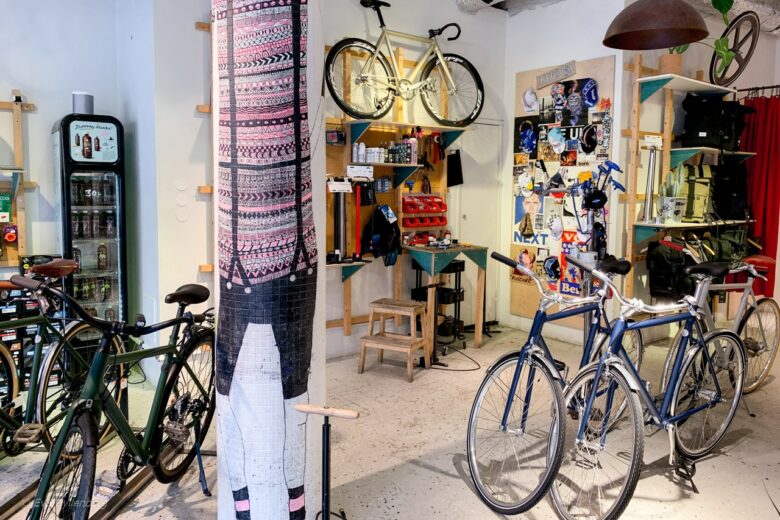 ---

FASHION
Cissi & Selma
Retro, patterns, colors and dresses - Cissi & Selma has a store on Bondegatan that is filled to the brim with lovely dresses in all the patterns and colors of the rainbow. My sister's favorite store and a place that has given me the occasional lovely dress over the years. Here, by the way, you can find not only women's clothing, but also shoes, jewelry and children's clothing.
Cicci & Selma
Bondegatan 12
116 33 Stockholm
Map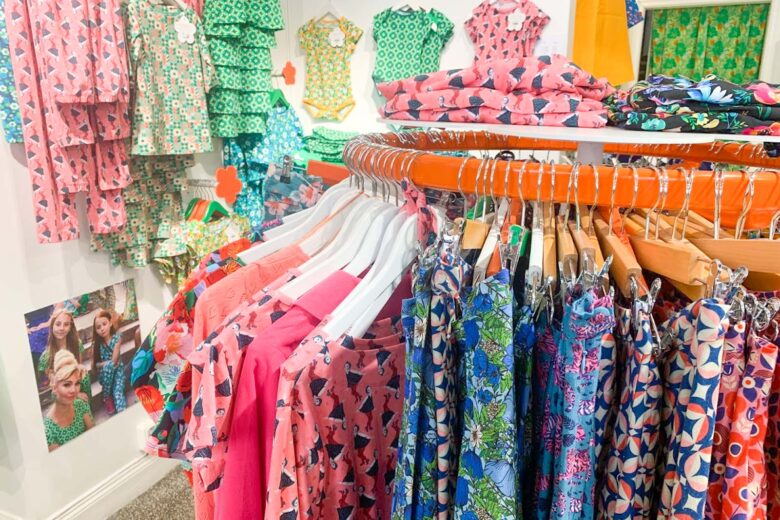 ---

FASHION
Grandpa
Furniture, clothes, accessories, bags, shoes – Grandpa has most things for most people. Here you will find many Scandinavian designers and plenty of inspiration. Södermannagatan is one of two stores in Stockholm.
Grandpa
Södermannagatan 21
116 40 Stockholm
Map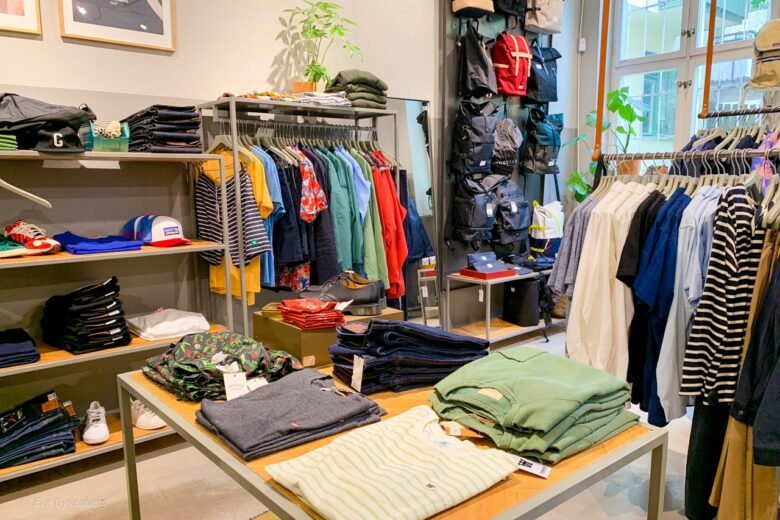 ---

BAR & RESTAURANT
Katarina beer cafe
DN's gold dragon winner in the category Budgett 2015 is still as good. Katarina beer cafe (with a k) is petite, very charming and with a lovely beer menu with many locally brewed drinks. On the menu you will find many different kinds of Mac'n'Cheese and sandwiches. All very reasonably priced and hipster friendly.
Katarina Beer Cafe
Katarina Bangata 27
116 39 Stockholm
Map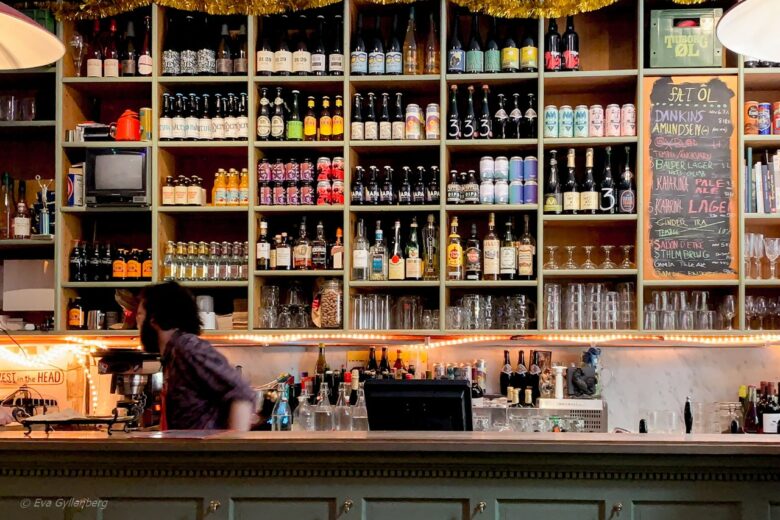 ---

DELICATESSEN & RESTAURANT
Urban Deli Nytorget
Urban Deli is exactly what the name suggests - delicacies for the big city. At Nytorget is one of their Stockholm stores, with a well-stocked deli counter and plenty of luxurious produce on the shelves. You can't get out of here without some new treat! It was heavy to carry Saturday's grocery shopping home, I can tell you...
Next to the shop there is also a restaurant, with a lovely bistro menu and one of Stockholm's absolute best raw steaks. Order a Korean raw steak with fries and the evening is saved!
Urban Deli Nytorget
Nytorget 4
116 40 Stockholm
Map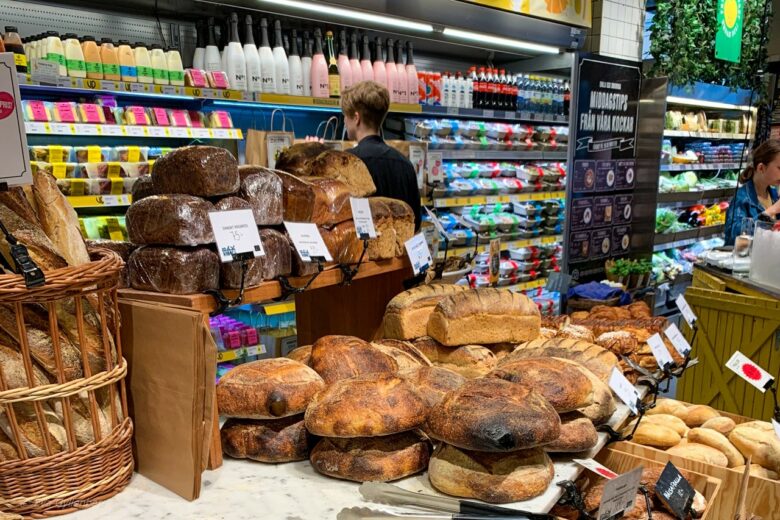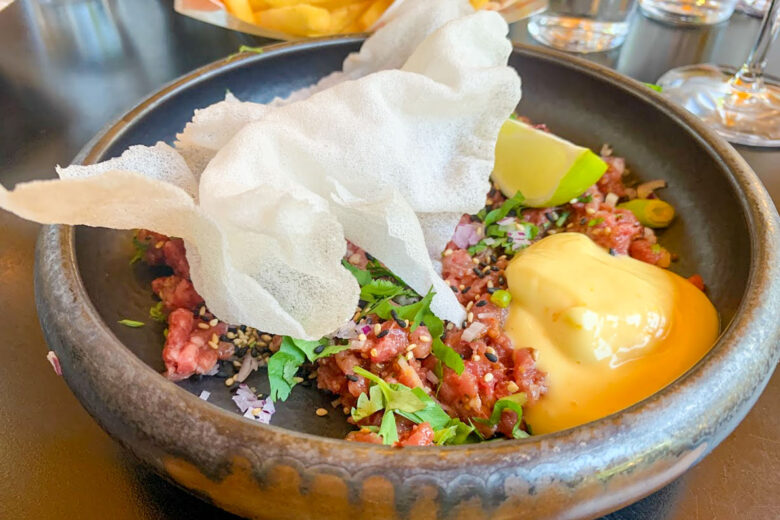 Want to read more of my travel tips? do not forget to like Rucksack on Facebook!
Do you want to see more from Stockholm?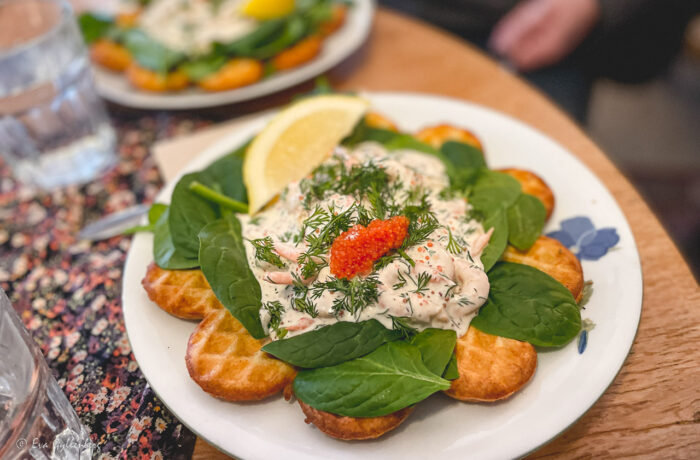 There are many cozy cafes to visit on a day trip from Stockholm, here are…
February 12
We have bathed wrinkled at the newly renovated Japanese spa hotel Yasuragi, which during the summer months…
July 20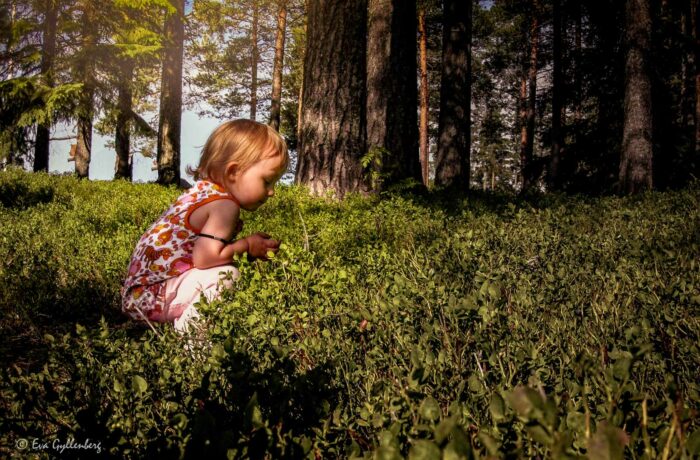 //Advertising collaboration with Addnature// There are many hiking trails around Stockholm that are suitable for families. Here is…
August 19