I really like hotels that don't look like others. Hotels that give me interior design inspiration and offer a different experience than at home. A little more trendy. A little more daring, but still comfortable. NYX Hotel in Prague dotted with all these things and more. Here you will find a trendy hotel with a lot of modern art, in a perfect location with just a few minutes walking distance to the sights of the old city center. Recommended!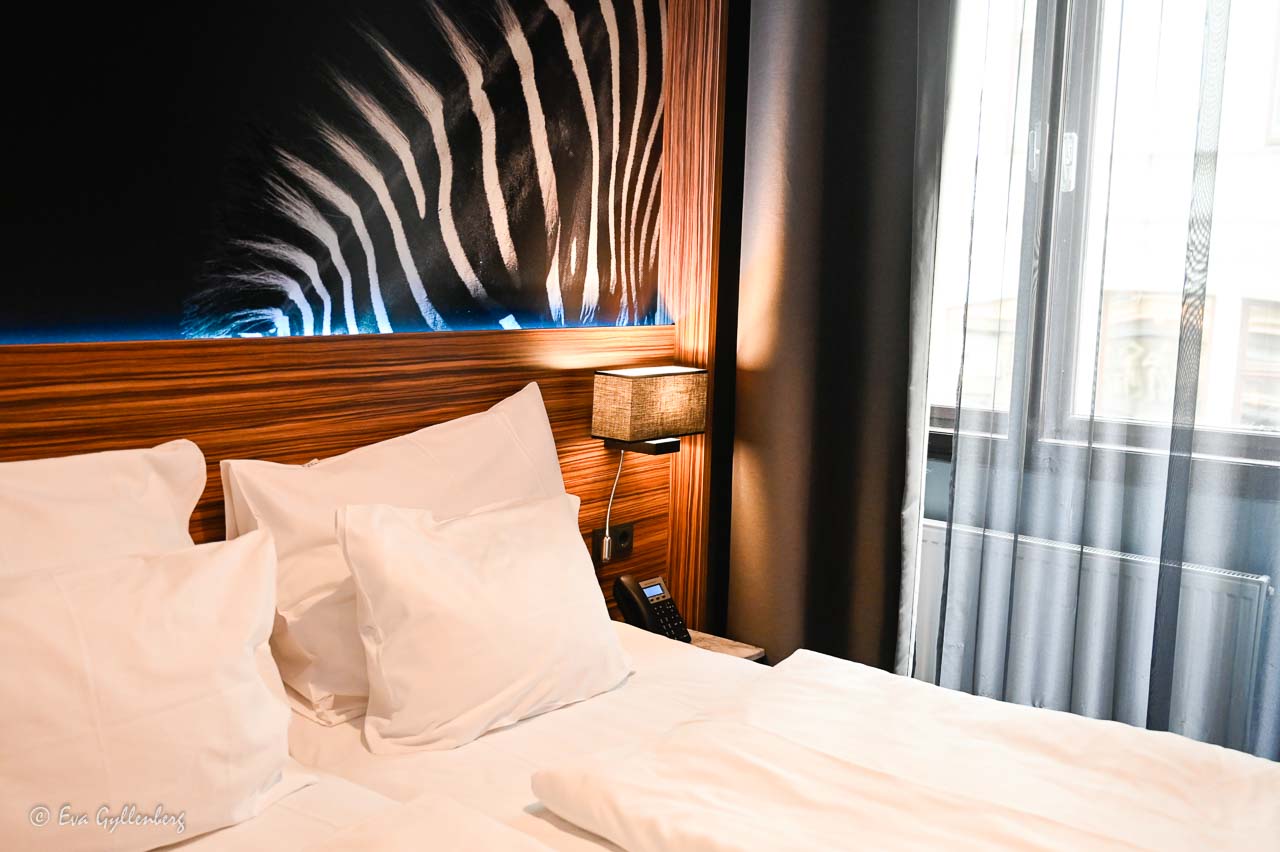 Location ****+
NYX Hotel is a 5-minute walk from the Na Prikope shopping street and a 10-minute walk from the Old Town Square and the Astronomical Clock. Are you coming to Prague by train? The hotel is a 10-minute walk from the train station. Buses and trams are right around the junction.
My room was one floor up from the street, but as it was a cross street with no restaurants, there was never any noise from the street at night.
Room ****
I check into a SPACE room on the first floor. The room is clean and airy furnished with a double bed, a desk with wardrobe and an armchair. There is a minibar, a coffee capsule maker, kettle, TV and free unlimited wifi.
Compared to the bedroom, the bathroom is quite small. The bathroom has a rain shower directly to the left when you enter, a small sink with a mirror straight ahead and a toilet to the right. Nothing more and nothing less. Shower products from Sea of ​​Spa, but unfortunately no conditioner but a combined shampoo+conditioner product. There is a small hair dryer (not a hair dryer), so if you need to blow dry your hair, bring your own.
A minus (besides the lack of conditioner) was that it was not possible to lock the door from the inside. I always sleep better when I have a safety lock or can lock the door.
How was the bed to sleep in? Beautiful pillows and lovely duvets made me feel like a princess all night.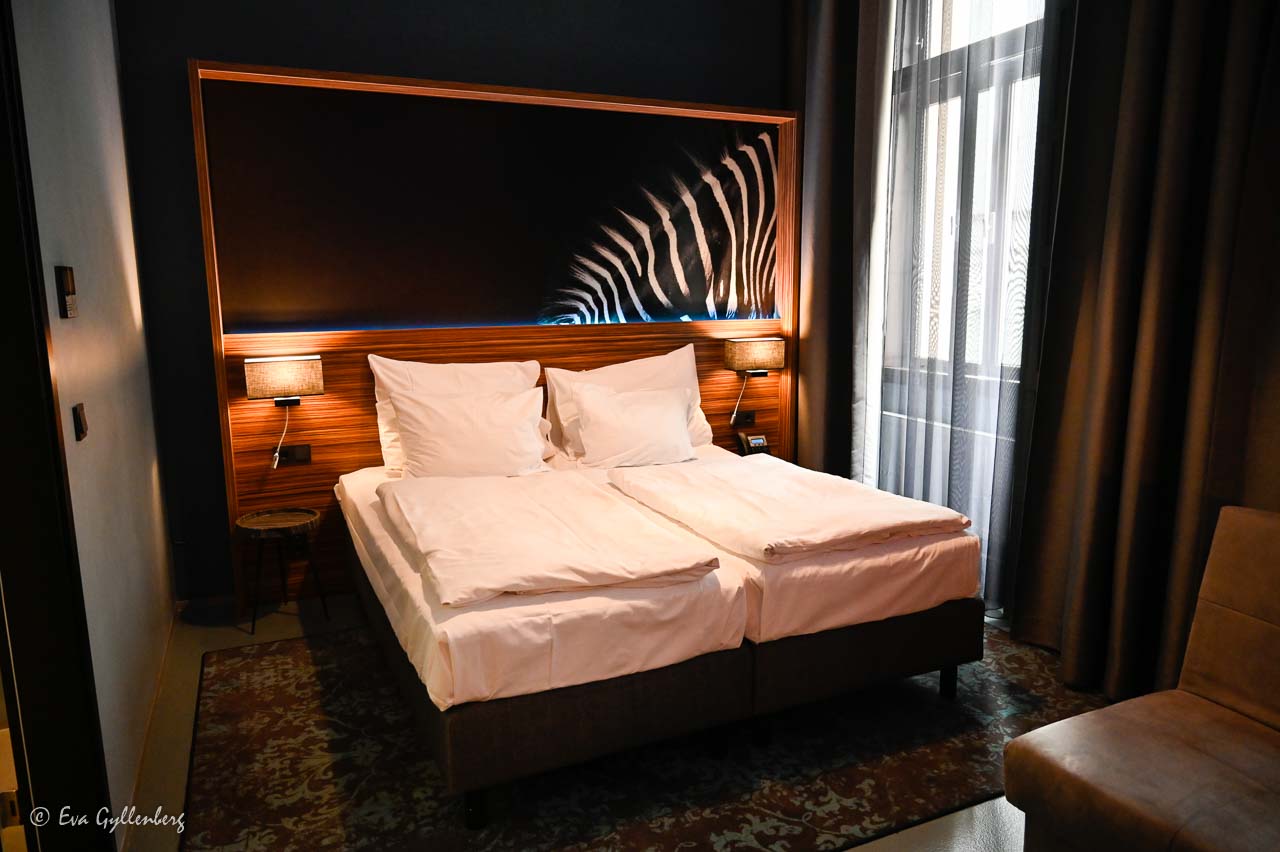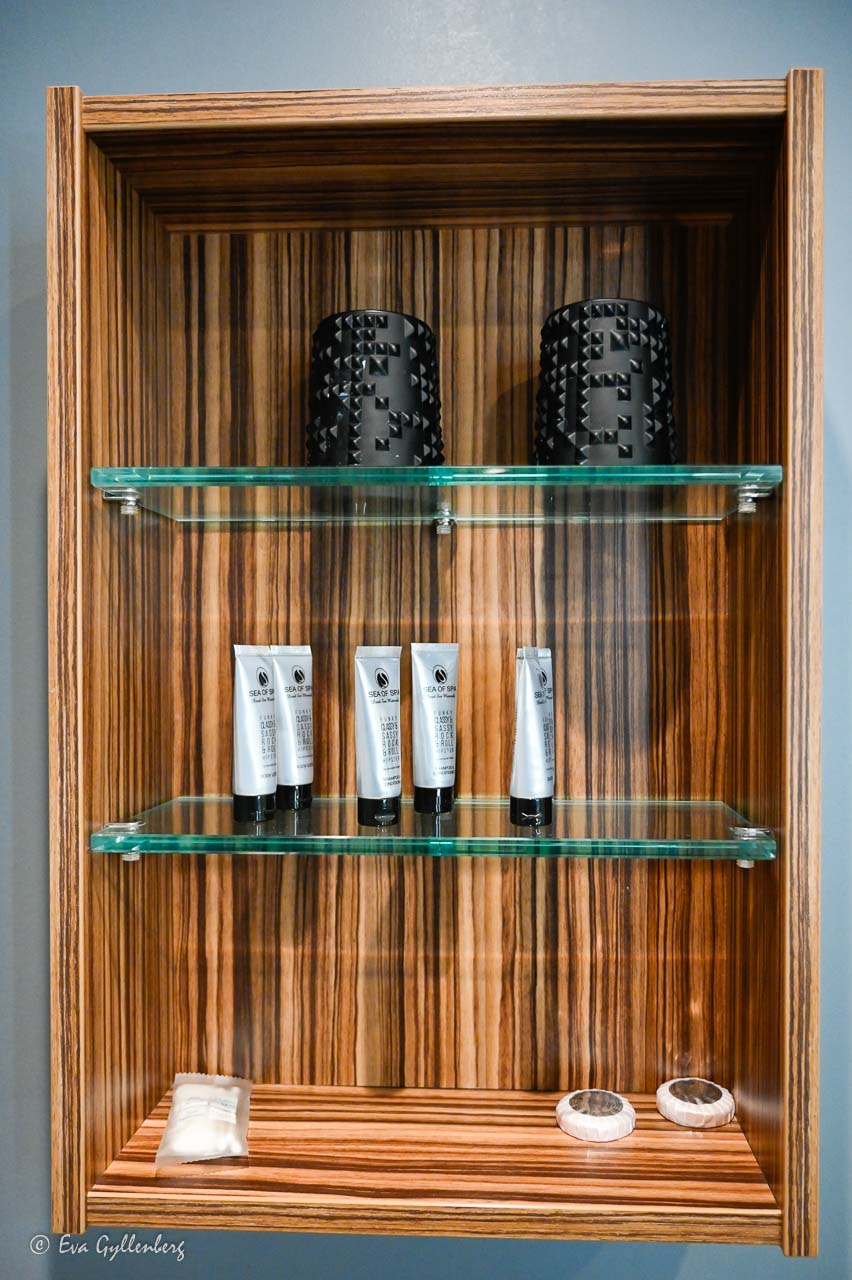 Service **
The hotel does not offer much service apart from 24-7 reception and luggage storage after check-out. There is no hotel restaurant and the hotel bar was never open when we passed by over the weekend. There is a Vietnamese fast food restaurant next door that serves good Vietnamese coffee, so it was always possible to hang out there while waiting. There is also no spa or pool.
A plus, however, is that the hotel is dog-friendly and for a small extra penny you can bring your four-legged friend!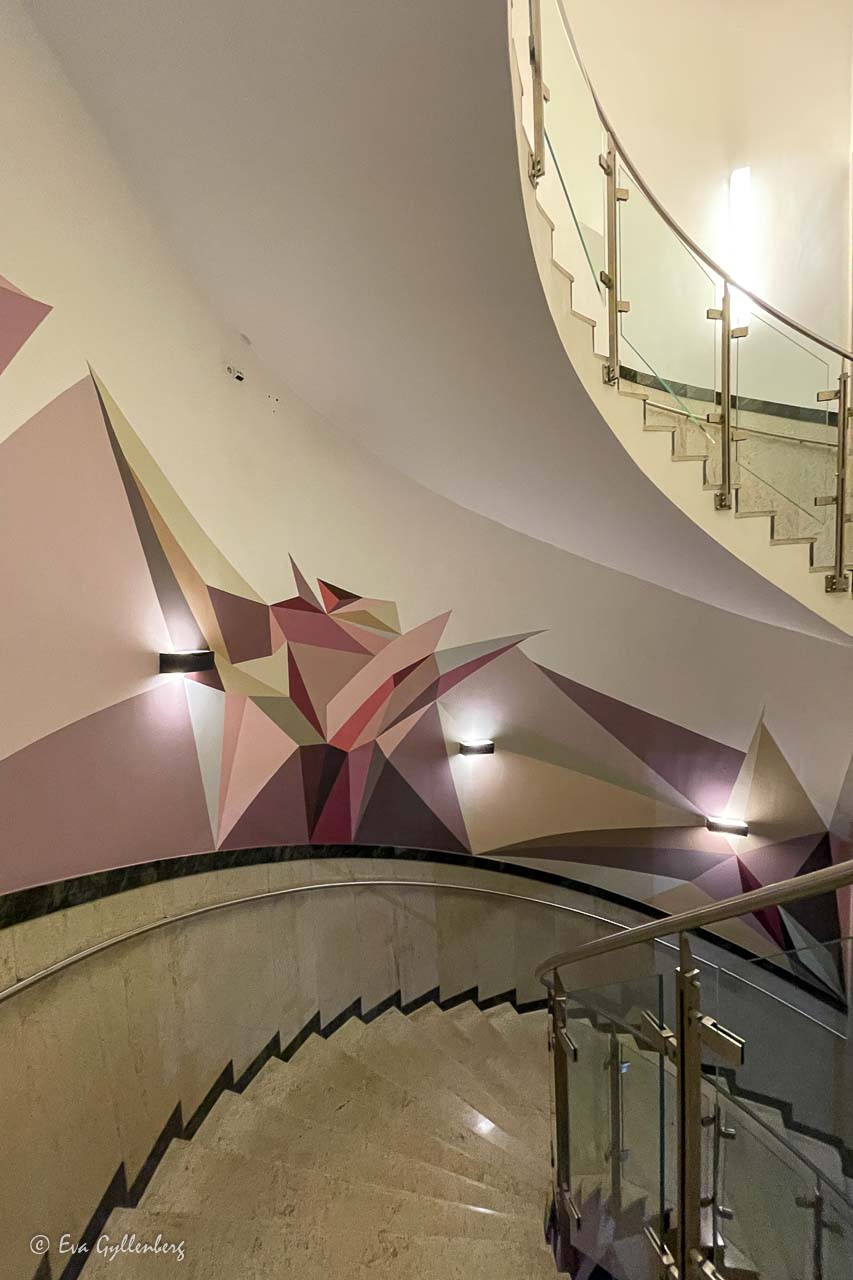 Breakfast ***+
In an incredibly lovely breakfast room, everything you could possibly need for breakfast is served. Hot dishes, spreads, freshly baked bread, vegetables, juice (concentrate), cereals and sweets. The only thing I was possibly missing was waffles/pancakes, an on-demand egg station and good sparkling water.
Everything is self-picked, even the coffee. However, the staff are quick to remove empty plates from your table. I absolutely loved sitting on a cerise chair under the disco ball and drinking a coffee! All colors, all different wallpapers and fabrics. I'm just saying – so nice and cosy!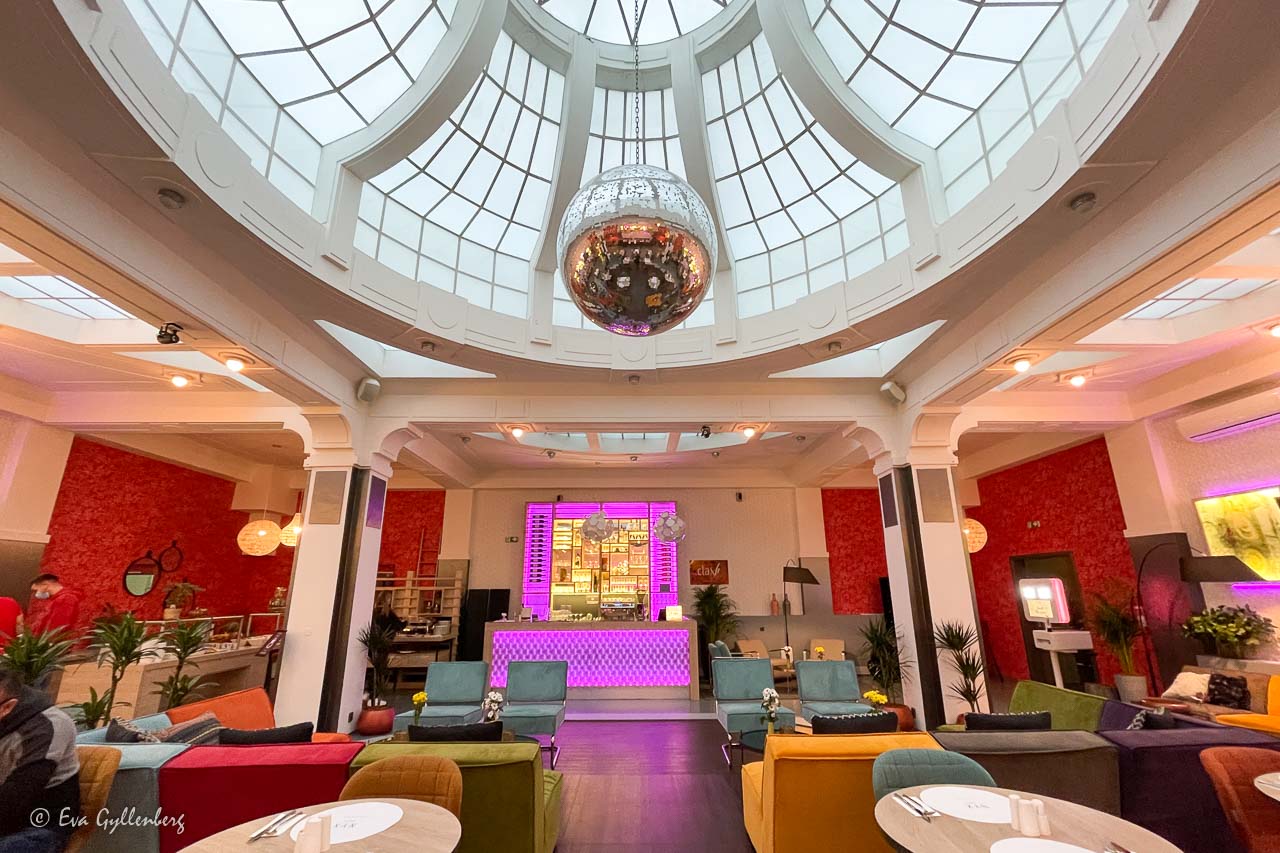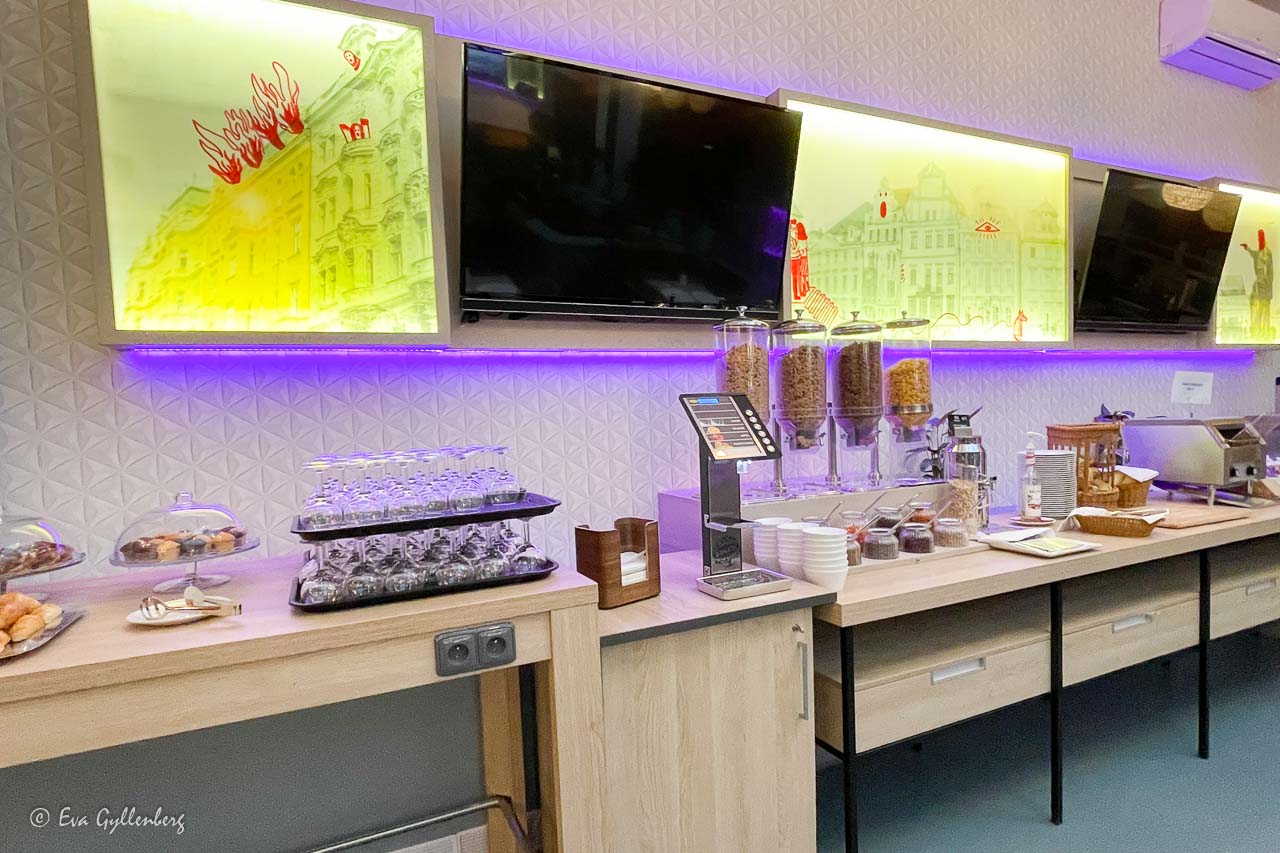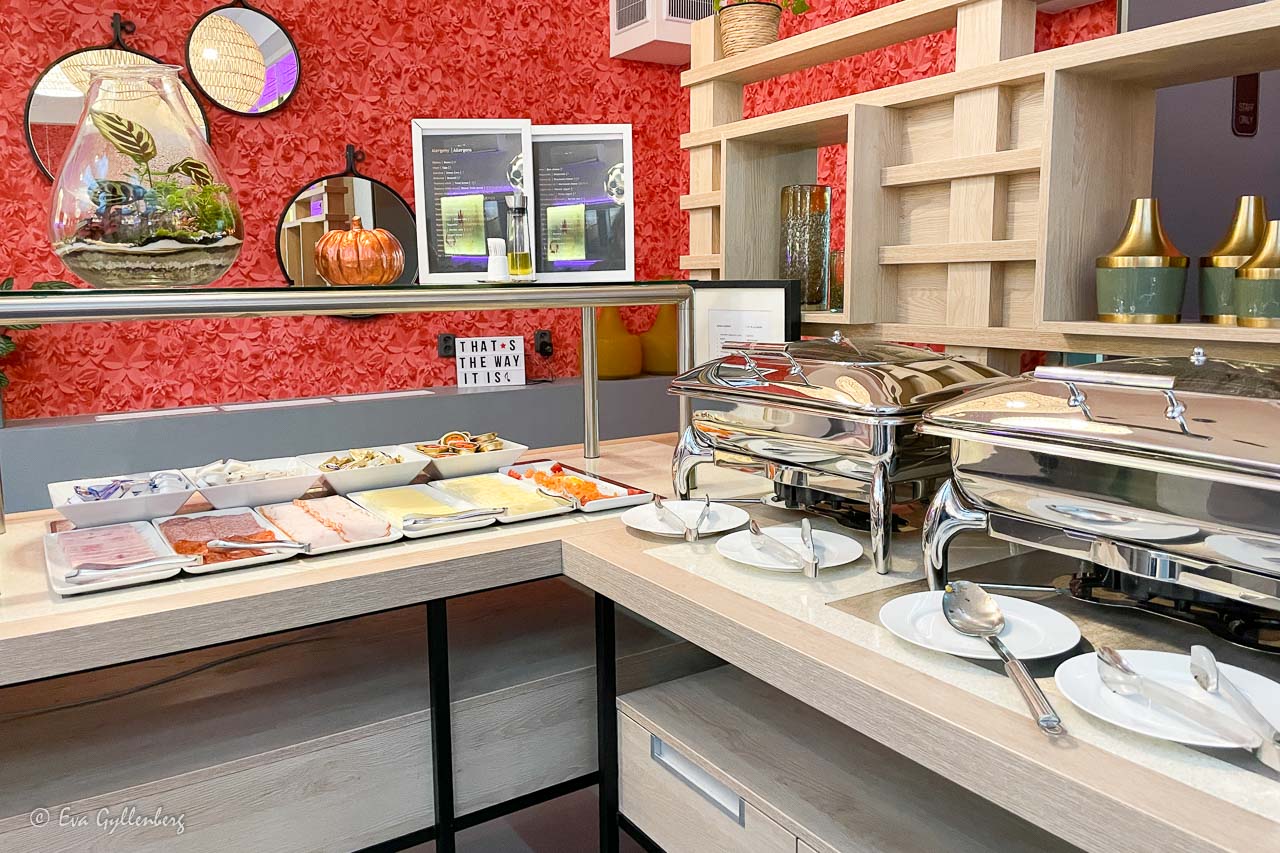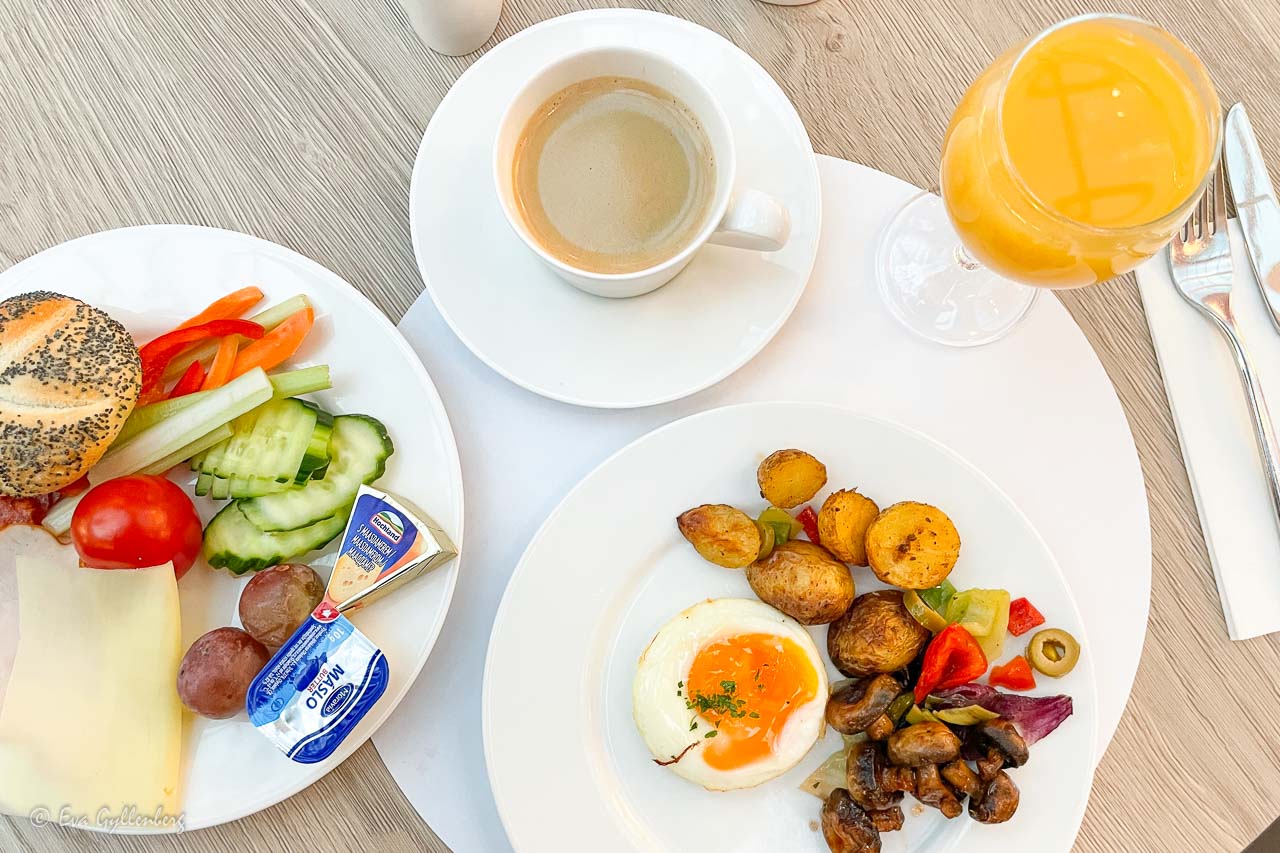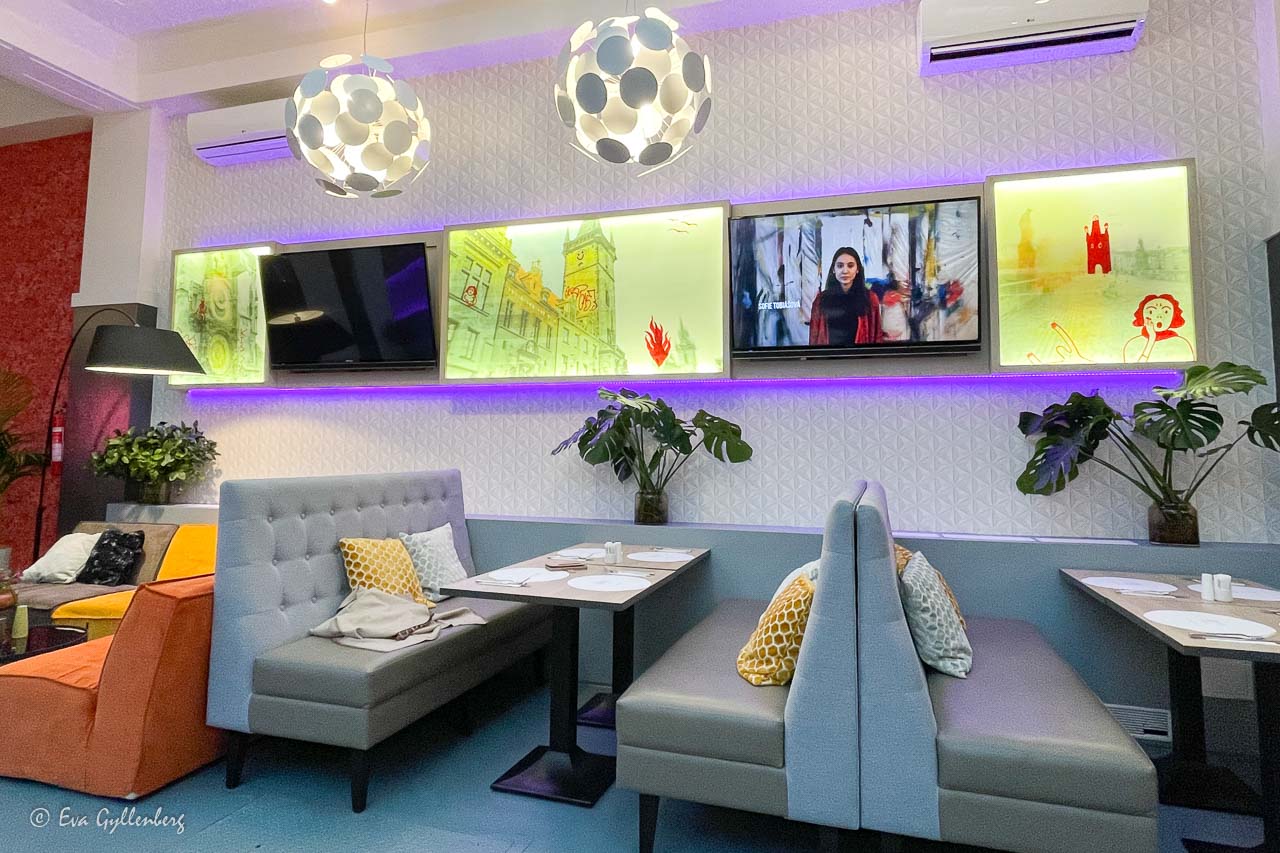 So, what's the bottom line?
The NYX Hotel in Prague is a hotel I would love to stay at again. Stylish, excellent location and fresh breakfast - I don't need anything more when I go on a big city weekend!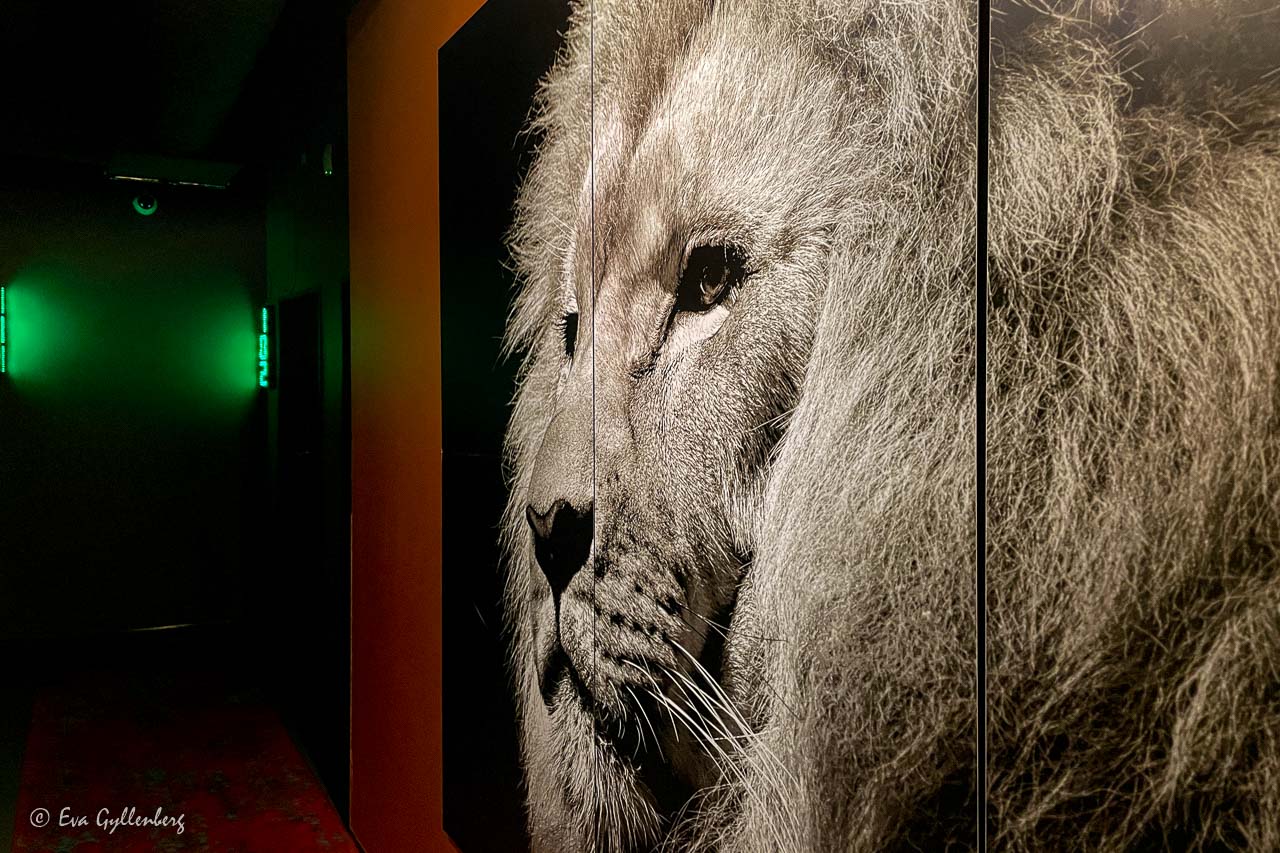 Have you been here? What did you think of the destination?
Been there - didn't like it!
0
Not keen at all to go here!
0
Eva Gyllenberg
Travel blogger, gastronaut, photographer and family adventurer with over 55 countries in his luggage. Eva loves trips that include beautiful nature, hiking boots and well-cooked food. On the travel blog Rucksack she takes you to all corners of the world with the help of her inspiring pictures and texts.