I don't usually compare countries and experiences that often. All countries have their charm and there is not a country in the world that does not have something unique and special to experience, feel and see. But no matter how good our holiday in Sweden was this summer, I couldn't help but dream away to other latitudes sometimes. You know, the dream of feeling the thrill of having the whole world open before my feet again. Maybe our lunch was on Nordic Sea Winery outside Simrishamn the moment this summer that gave me that feeling the most. The feeling of freedom and adventure – and maybe even a little California.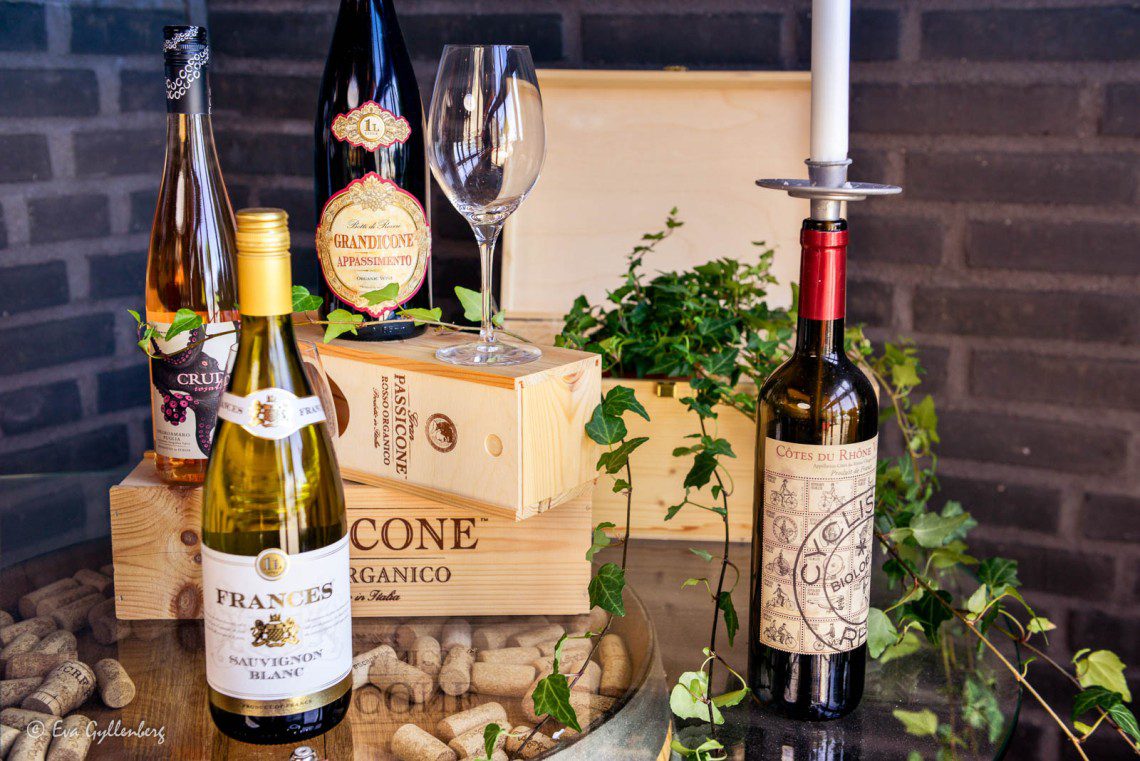 One of the things I love most about driving holidays abroad is the opportunity to find great food and great wines right at the vineyards. Imagine that you are out driving a car along a dirt road in Tuscany. Suddenly you see a small sign that seems to point to a restaurant at the top of a hill. At the end of a long cypress avenue, a stone villa towers up, with a few tables in an outdoor terrace. You settle down in the sun under a parasol and are served the most amazing pasta you've ever eaten, of course with the house's own wine. Can you feel that feeling? Keep it!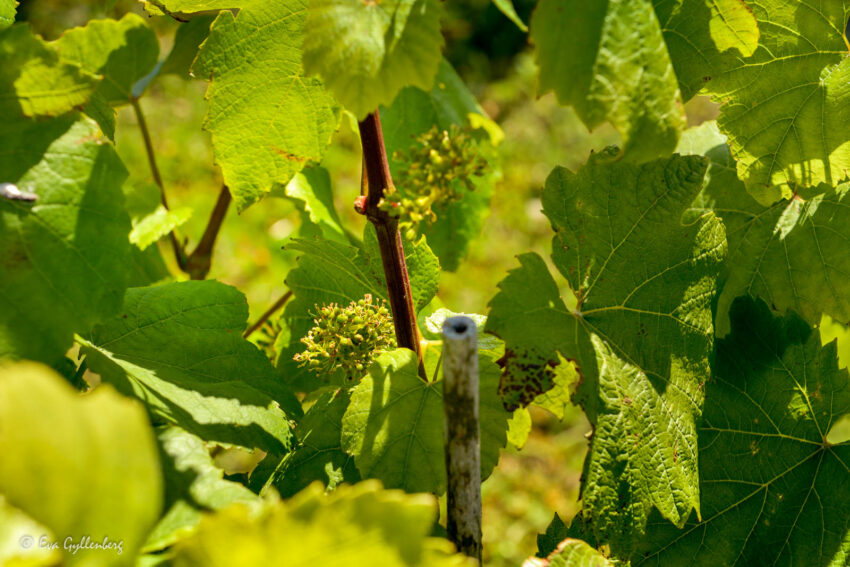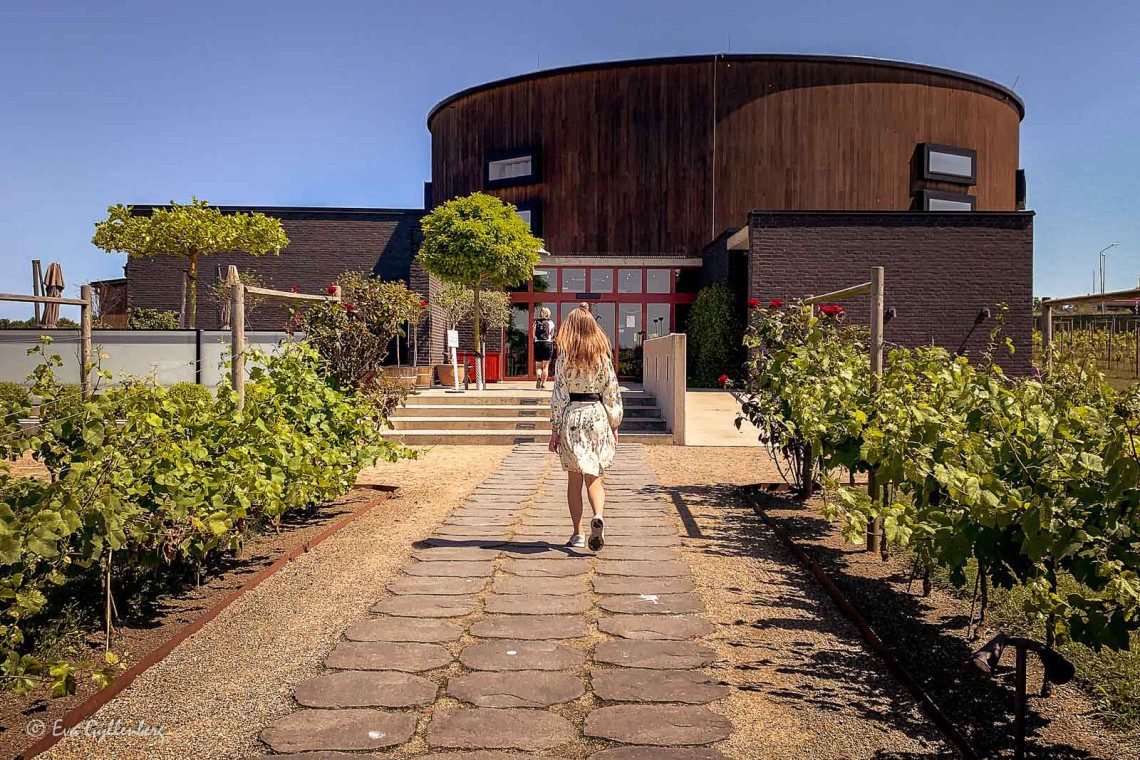 Lunch stop outside Simrishamn
After a morning at Hallamölla waterfall and Yangtorp, we needed to have lunch. Preferably in a nice place with well-prepared food and atmosphere. I had read that there was a winery outside Simrishamn that also had an award-winning restaurant, so we headed there. Little did I know that we were on our way to one of Northern Europe's most modern wineries.
Nordic Sea Winery is not a classic vineyard with vines that produce grapes that then turn into wine. Although vines grow here in straight rows, these grapes are not used for the farm's wine. The wine produced here is made from grapes that are shipped here from vineyards around the world, then stored and bottled here.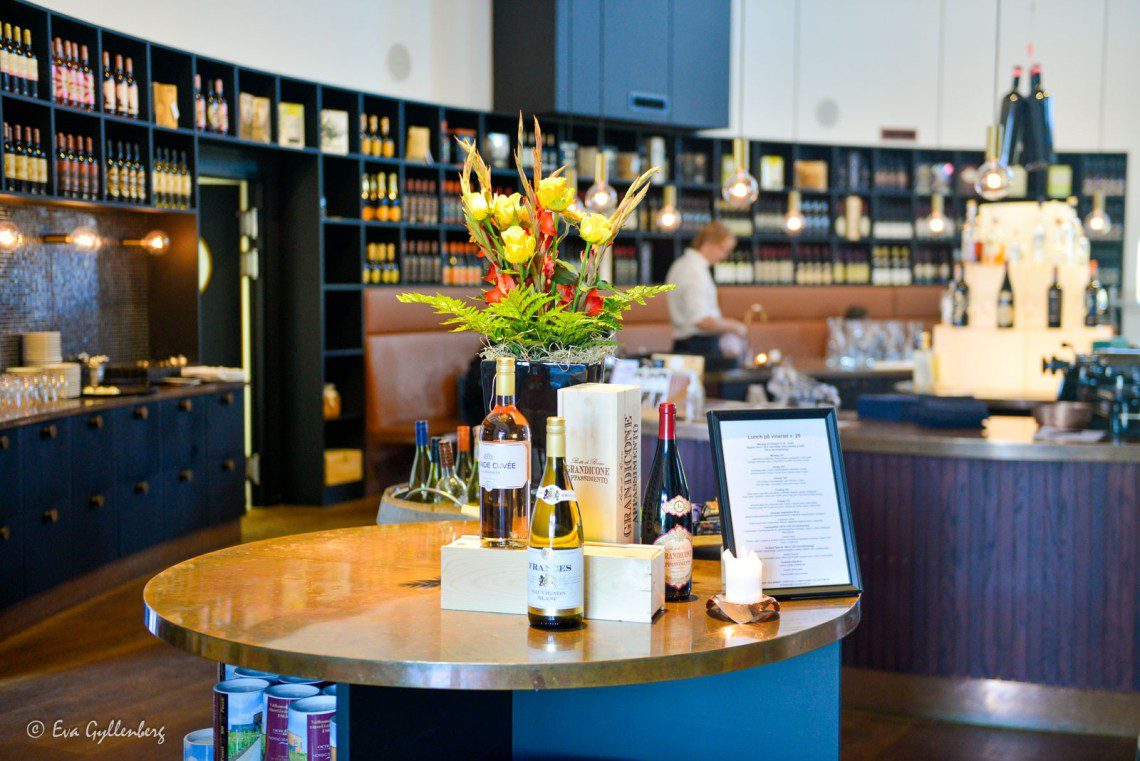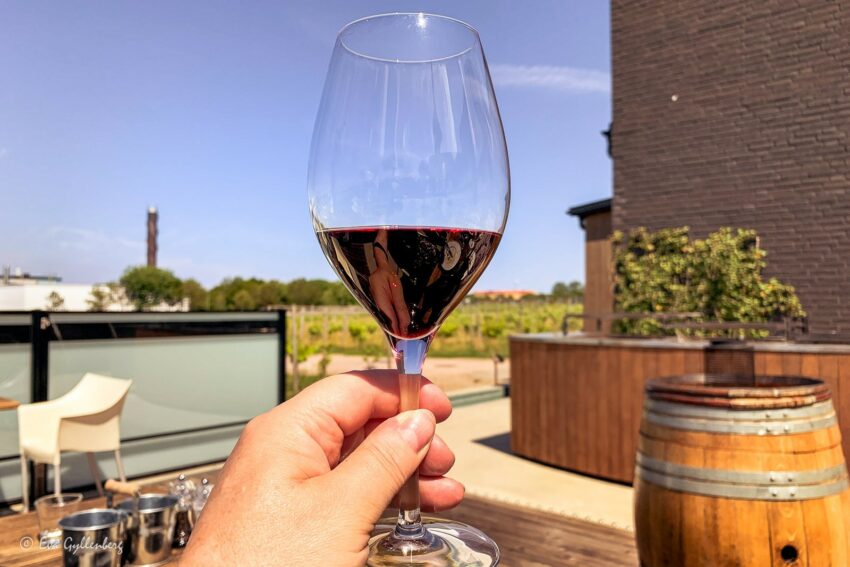 The feeling of California
I remember getting the feeling of California already when I passed through the gates of Nordic Sea Winery. We passed through an avenue of vines with tiny baby clusters of grapes that had just emerged. The restaurant was like a large wooden wine barrel in the middle of the vines. Stylish, modern and a little cheeky in the Scanian landscape. It felt more like visiting a well-designed vineyard in Napa Valley, rather than an industrial suburb of Simrishamn.
We were early and could freely choose a table at the outdoor restaurant, so we sat down and ordered today's lunch. Schnitzel with mushroom sauce and oven-roasted potatoes. I, who was not driving, took the opportunity to try one of the wines produced here – a zinfandel wine with grapes from California. Locally produced wine, but still not.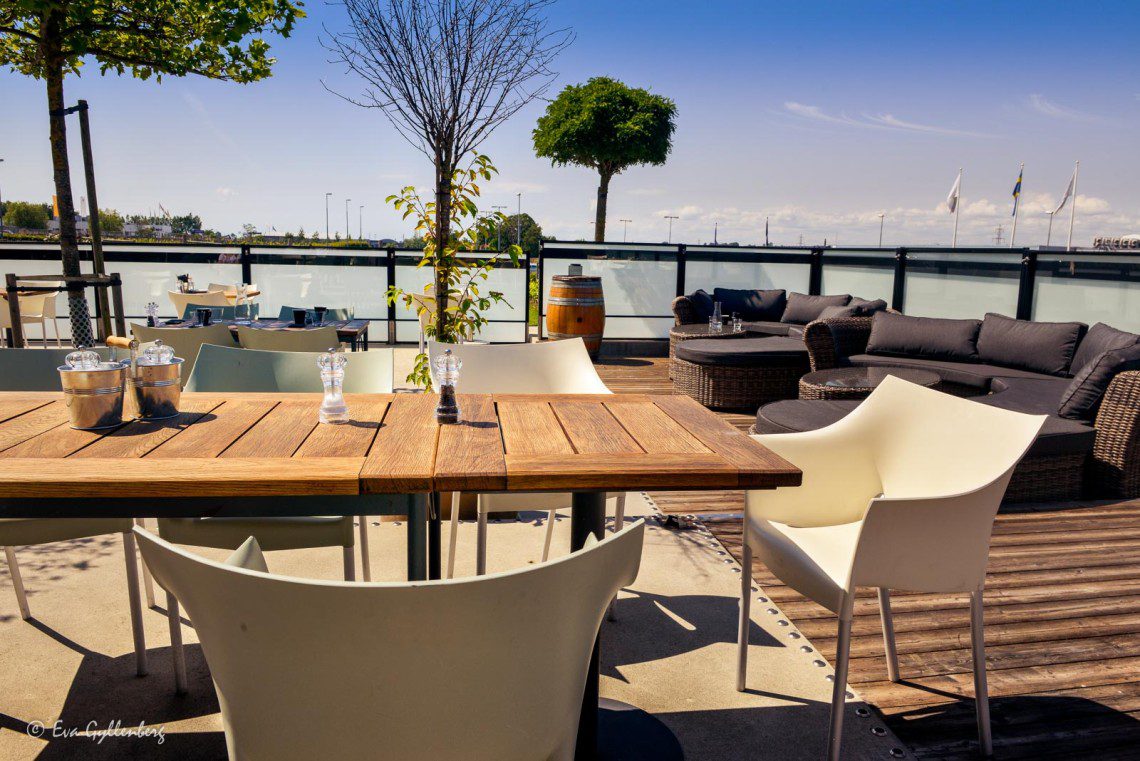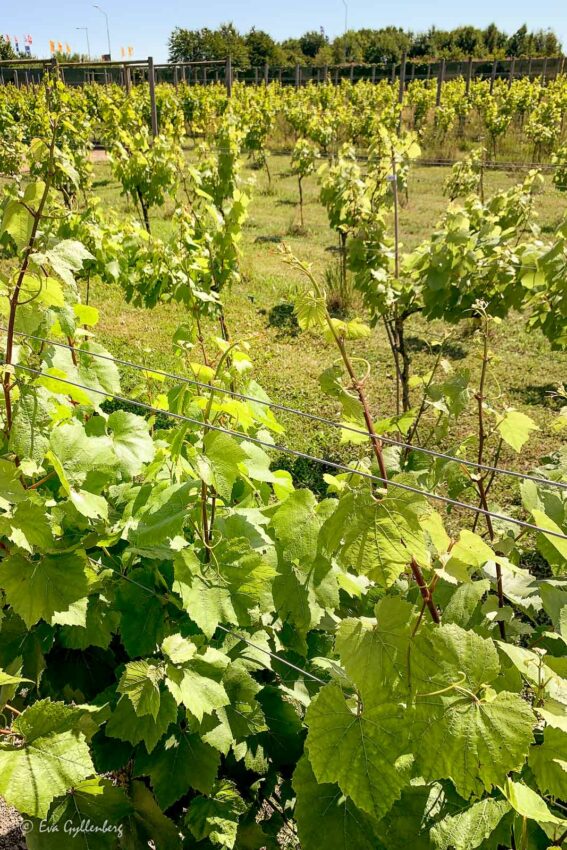 The sunglasses went on. It was just sitting back and enjoying the holiday breezes, a faint scent of roses, my perfectly tempered Zinfandel and my delicious schnitzel.
We stayed for a long time at the outdoor dining area before we went on to Simrishamn. So long that my forehead happened to turn slightly pink. But before we left the vineyard, we shopped in the small delicatessen. The red wine marinated salt that we bought is now on our kitchen table here at home in Stockholm and is reminiscent of one of the dreamiest lunches of the holiday. A lunch that almost felt like being at a vineyard in California. In a land far far away. Outside Simrishamn.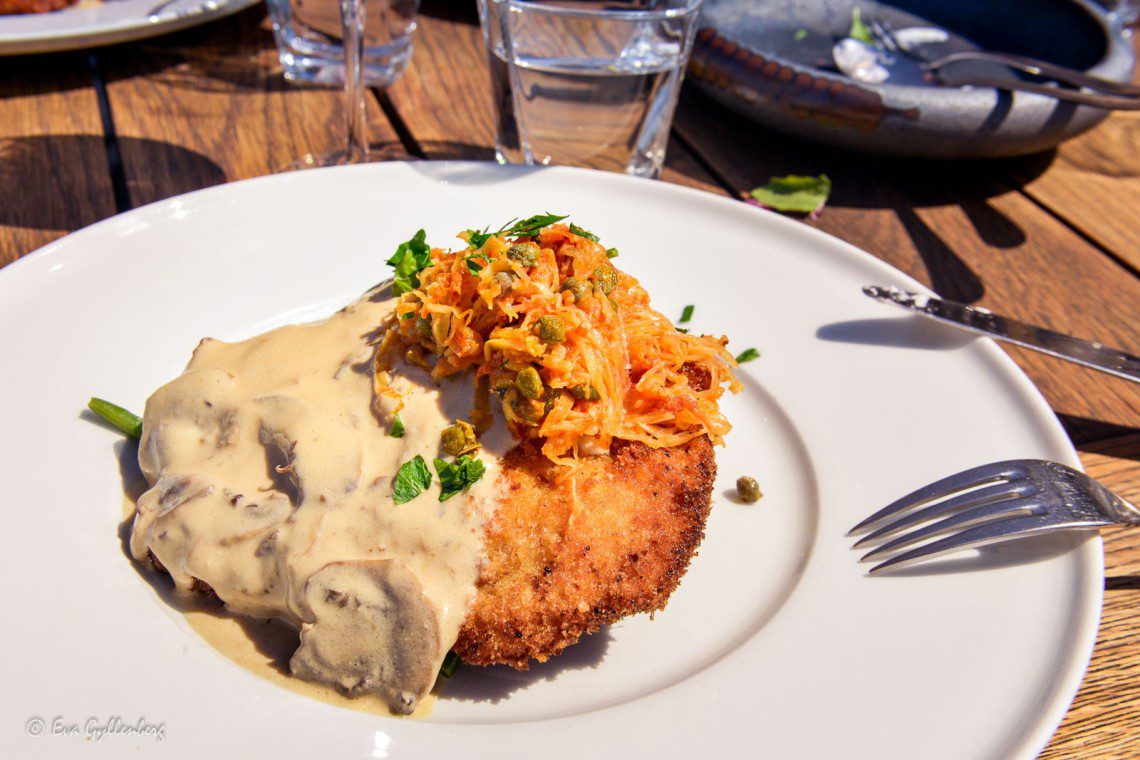 How do I get to Nordic Sea Winery?
Nordic Sea Winery is located on Österlen on the outskirts of Simrishamn. Here is not only a large wine estate, but also a restaurant with wine tastings and guided tours to the factory.
As 2020 is a special year, I advise you to check a little extra carefully regarding opening hours and the possibility of guided tours before you go here.
Nordic Sea Winery
Vingatan 2
272 36 Simrishamn
Map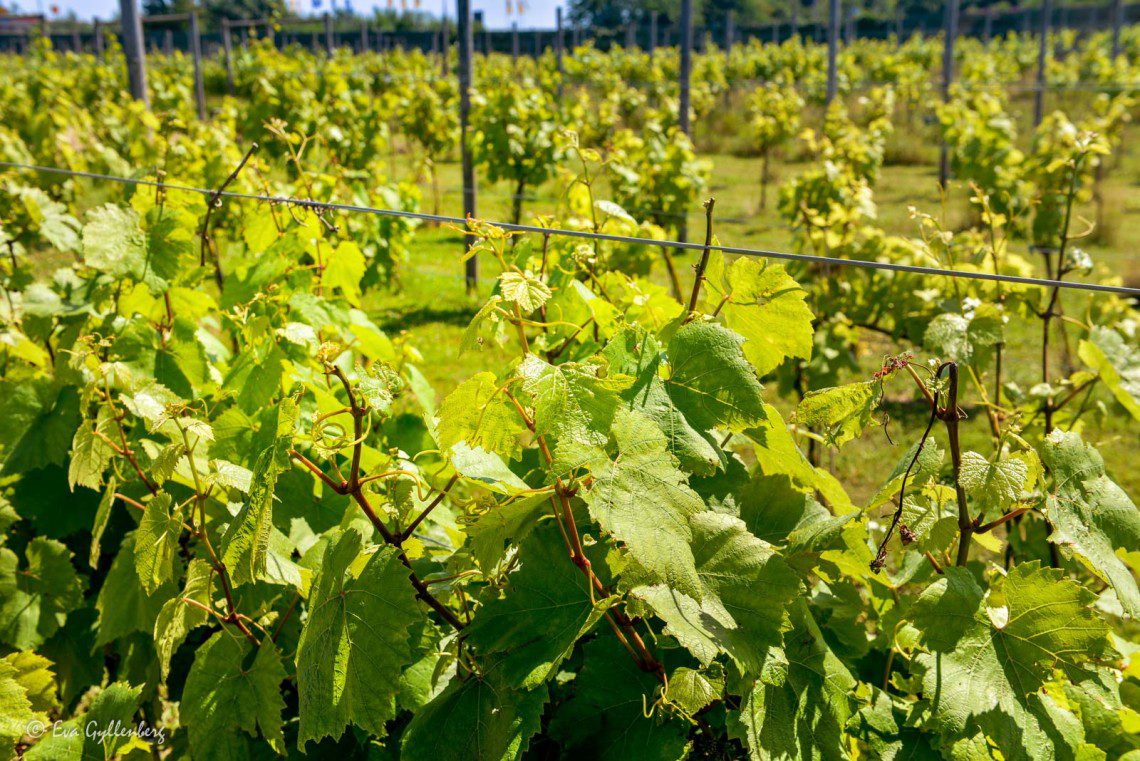 Want to read more of my travel tips? do not forget to like Rucksack on Facebook or pin the post on Pinterest!
Have you been here? What did you think of the destination?
Been there - didn't like it!
0
Not keen at all to go here!
0
Eva Gyllenberg
Travel blogger, gastronaut, photographer and family adventurer with over 55 countries in his luggage. Eva loves trips that include beautiful nature, hiking boots and well-cooked food. On the travel blog Rucksack she takes you to all corners of the world with the help of her inspiring pictures and texts.