"Is this the parking lot if you want to hike to Nimis?" The woman from the County Administrative Board who is trying to keep order in the car chaos looks at us sternly and answers the question in a different way and tries to wave us away. It's clear she wants us to turn around and get out of here. We don't understand anything. No signs. No marking on the map. Are we really in the right place? Having now visited Nimis several times, we understand why. But it is not an entirely straightforward story. And Nimis is not a completely straightforward place.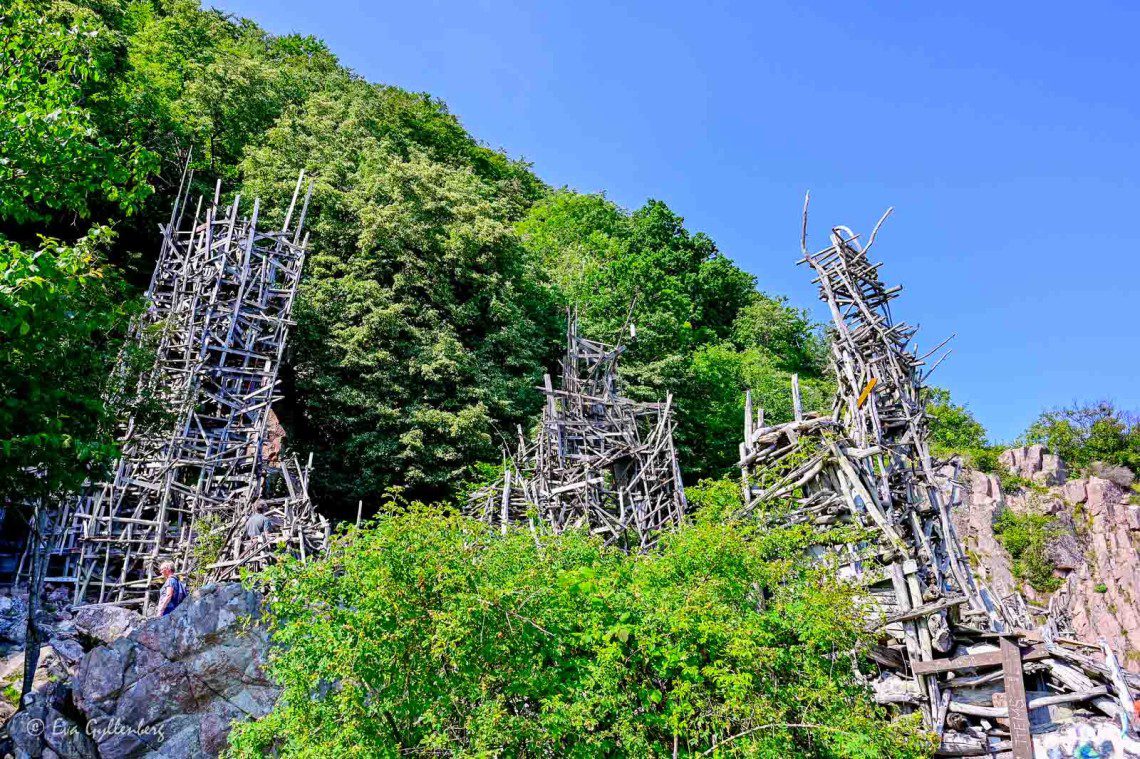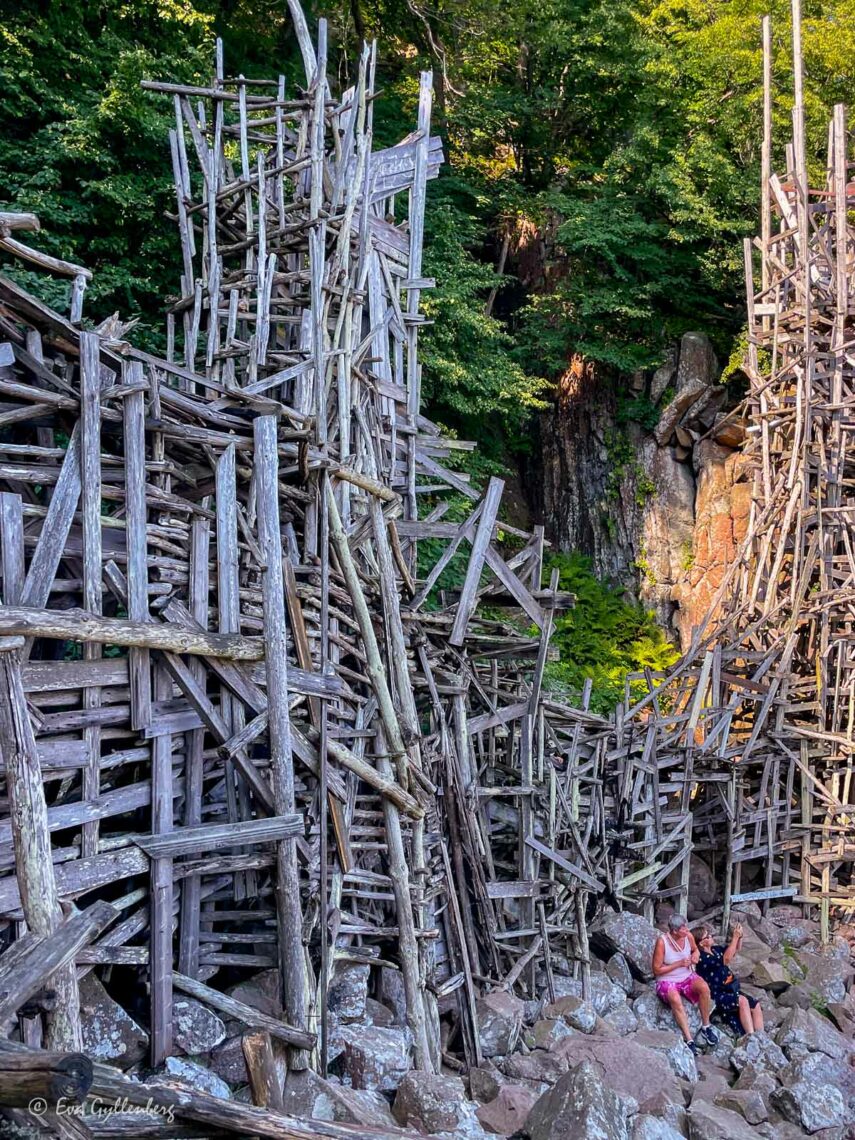 What is Nimis?
Nimis is a gigantic work of art made of driftwood and sticks that the artist Lars Vilks has created over 30 years on a cobblestone beach in the nature reserve Kullaberg on Kullahalvön in Scania. Nimis is hard to describe. The name itself is Latin and means "too much". Perhaps the best description of them all? Or is Nimis just a big pick stick in an inaccessible place? Or perhaps a large climbing frame in one of Sweden's most beautiful places? As usual, art is defined solely by the eyes of the beholder.
Over the years, the place has been built up and destroyed, both by vandals and by the authorities. Building a large work of art in a nature reserve is of course not allowed and there have been many controversies and lawsuits over the years. Officially, Nimis is a black build. A black building that attracts hundreds of visitors. Every day during the summer, moreover, rather thousands.
Nimis is not the only work of art on the beach, but here is also the ISBN-classified "book" Arx in concrete. Together, the area forms the self-proclaimed micronation of Ladonia, which has its own queen, a flag, but no inhabitants.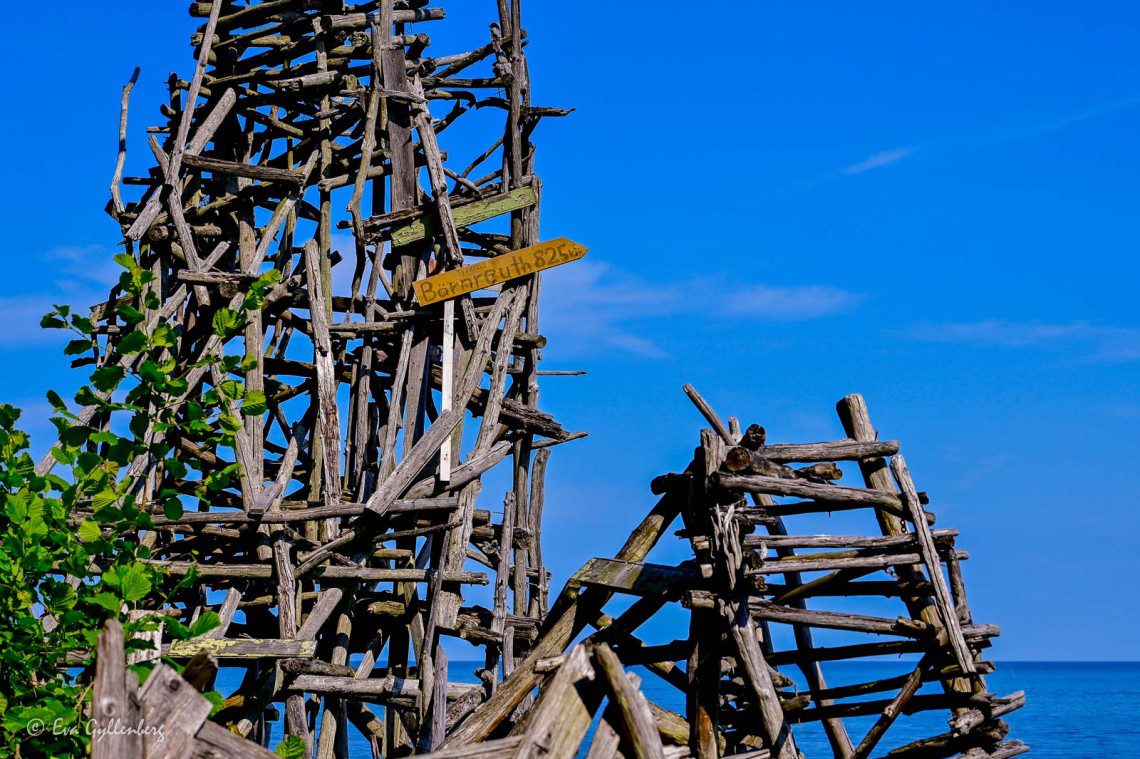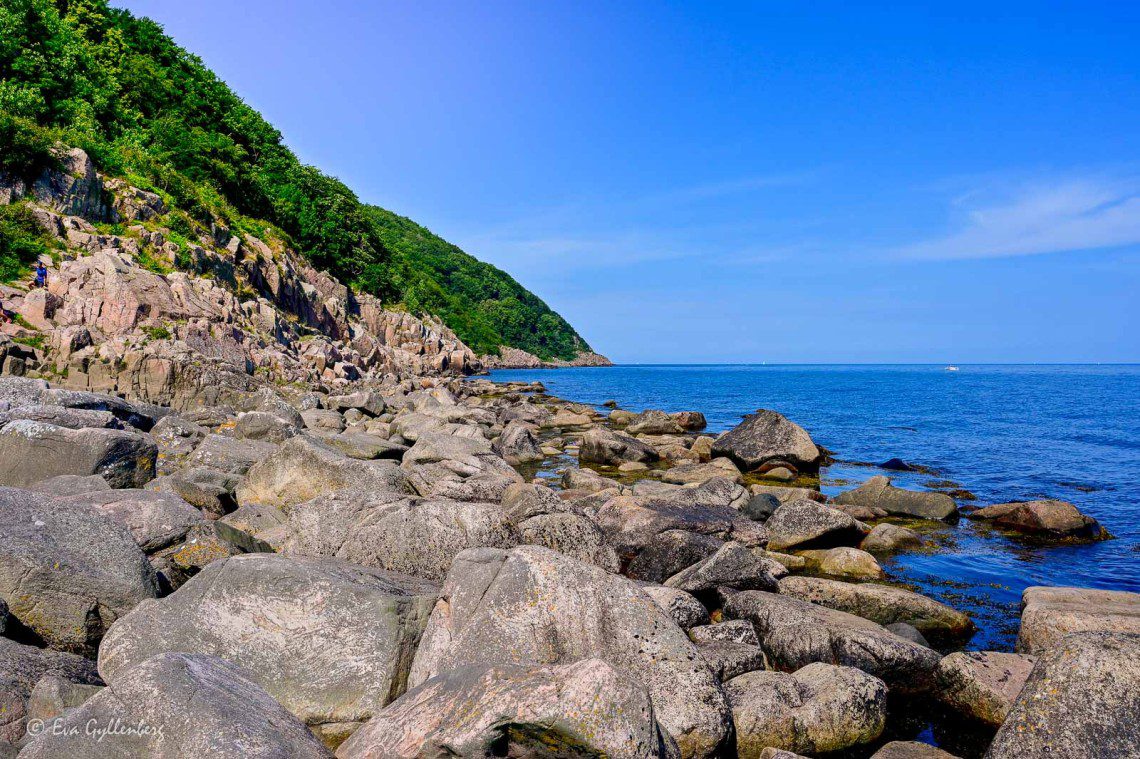 Should I go here?
Due to the fact that Nimis is not an official place in the Kullaberg nature reserve, you will not find the place on any of the nature reserve's maps. The reason is simple. It is simply not possible to guarantee the safety of visitors. Neither on the path down to Nimis nor at the artwork itself.
Firstly - the way down to Nimis is an unofficial and very, very steep path. And I really mean it. Forget the stroller. This is not a place to bring small children. Don't even think that you can carry the child on your shoulders when it gets steep. You need to use your hands to climb with – both on the way down and on the way up. Even children who can walk by themselves must be old enough to understand that they need to walk slowly and carefully and not get into mischief. The slopes down to the sea are not to be trifled with.
Even dogs have a hard time keeping up with Nimis. In most cases, they can go half/all the way down to the beginning of the artwork, but they won't get down to the beach. Trust me - we've tried…
Second - Nimis is basically a single large unsupervised climbing frame. Full of rusty nails, broken planks, sticks and narrow passages. It's easy to injure yourself among the nailed driftwood and it's a long way to the nearest help. If you decide to climb out on Nimis, be very careful and feel anything unsafe then cancel.
For the third - This is not a hike for flip-flops or for those with knee problems. You need stable shoes and be prepared for it to be a sweaty hike that gives you training pains like you've been standing on a stair machine all morning. Bring water, even if it's not particularly hot. We have visited Nimis in everything from 14 degrees and rain to 27 degrees and bright sun. I recommend going here when it's not raining/raining (gets very muddy and slippery on the path) and it's not 27 degrees (it was soooo hot on the way back...).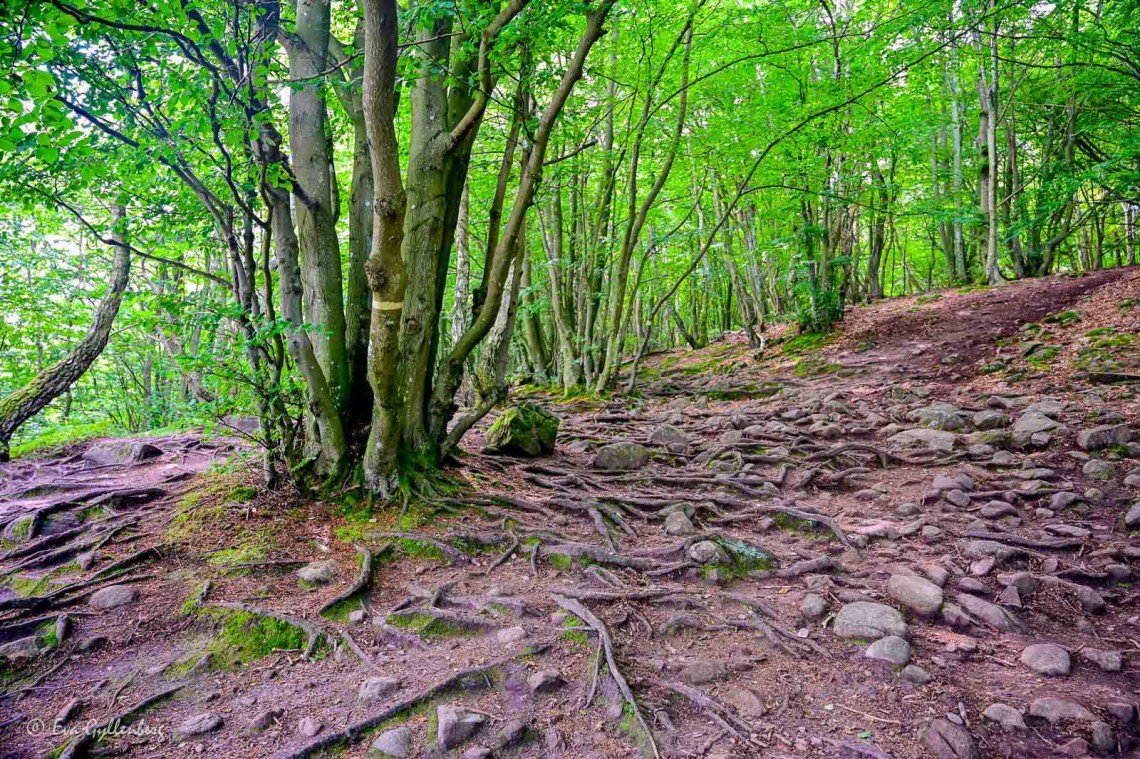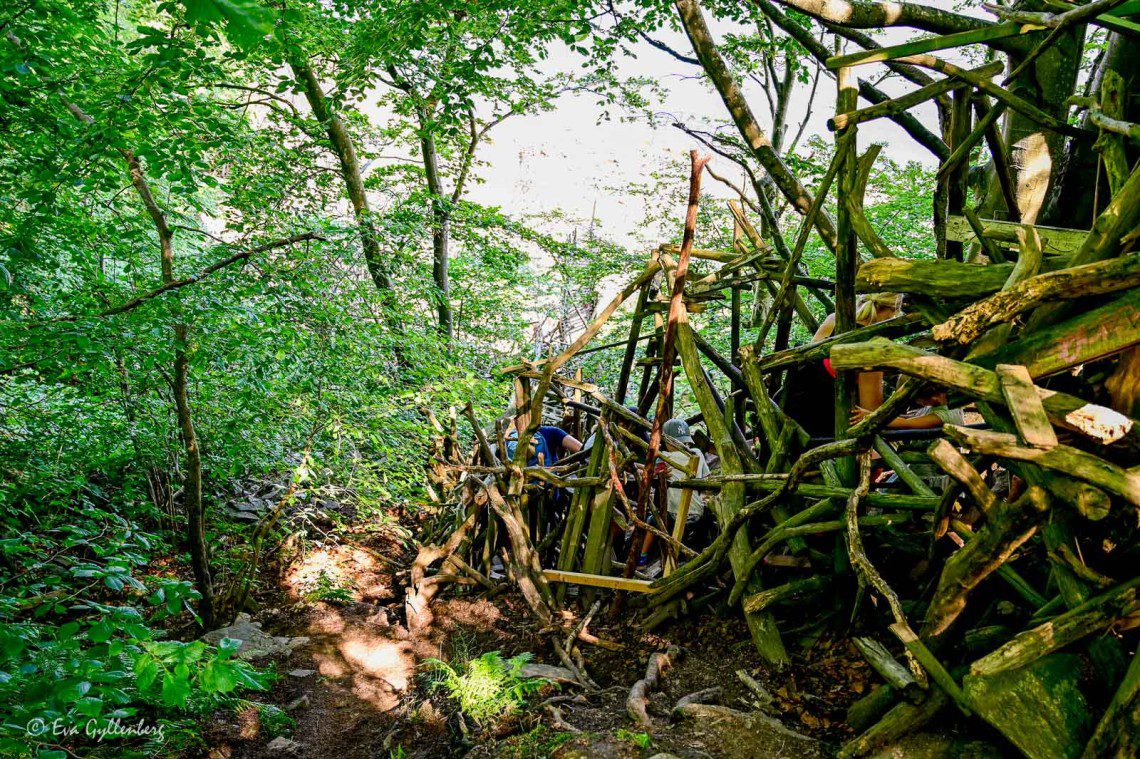 Still not deterred?
As I wrote at the beginning of the post, we have actually visited Nimis several times. The path down to Nimis goes partly on the magically beautiful Kullaleden, through lush deciduous forest, moss-covered rocks and lovely views of the sparkling blue Skälderviken. But a visit to Nimis is (regardless of what one thinks of this building) an awesome experience in a place that is eye-poppingly beautiful.
It is possible to visit Nimis without climbing the artwork and it is possible to walk down to the beach if you are careful, have good shoes and have some stamina. However, I do not recommend anyone to climb in/on Nimis, it is a risky project.
The safest way to see Nimis is probably by boat, where the Kullaguides, among other things, offer porpoise safaris with a view of Nimis from the sea.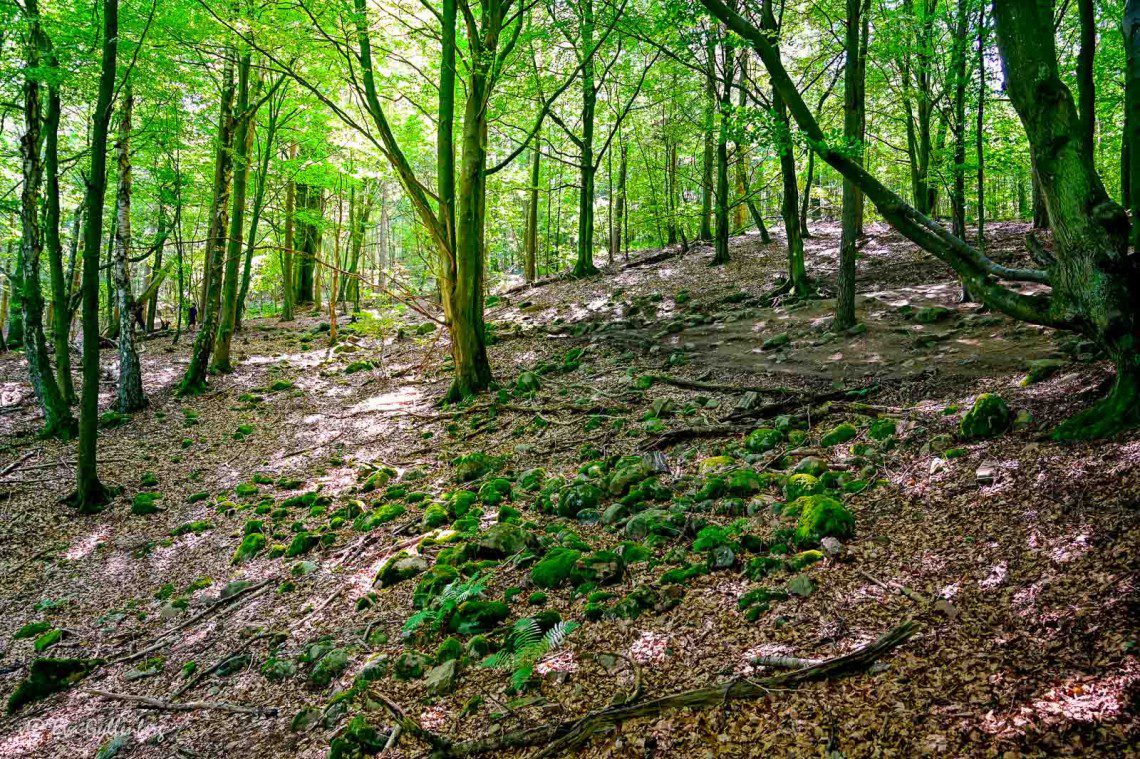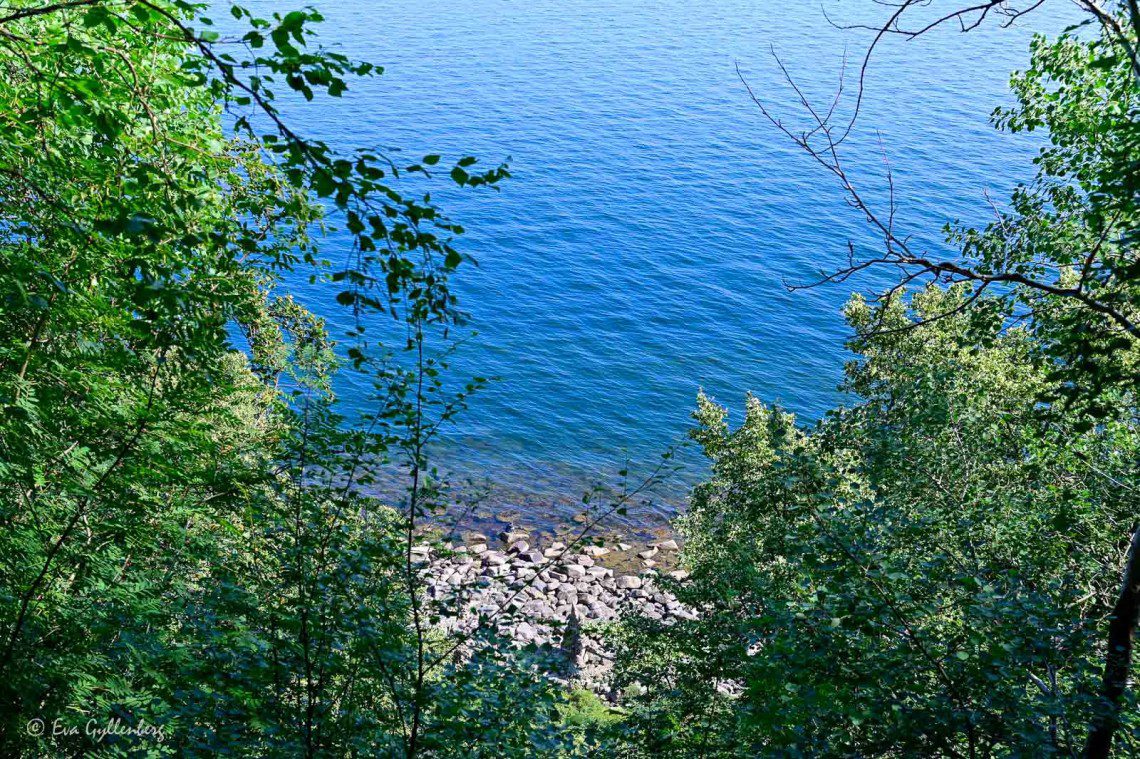 Ok, I'm not discouraged - I still want to go here!
The closest parking lot to Nimis is at Himmelstorp, between Mölle and Brunnby. Follow the sign from Norra kustvägen towards "Himmelstorp homestead / Kullaberg / Domarring". At the end of the road are two car parks – the top one is the smaller of the two, but it's also the one closest to Nimis. During the summer, both car parks are often full, so please visit the place in the morning or in the evening when there is less visitor pressure.
To get to Nimis from the car park, go west on the Kullaleden, along the sea. There are no signs, but there is a yellow "N" painted on the trees, so it's not hard to find.
At Himmelstorp there is a seasonal cafe with waffles and ice cream, which is a very popular stop on the way back to the car park. One Kullamust never tasted as good as after a visit to Nimis!
Do you want to read more from Kullaberg? Look into the post Kullaberg – Scania's wildest side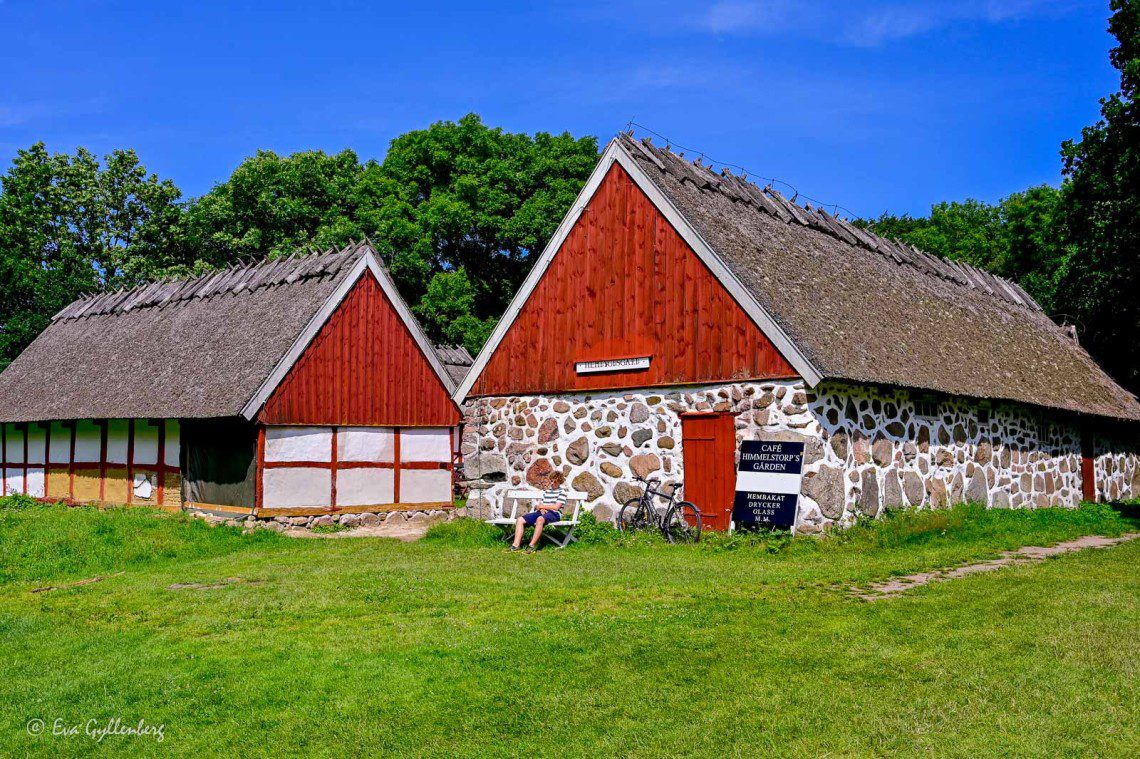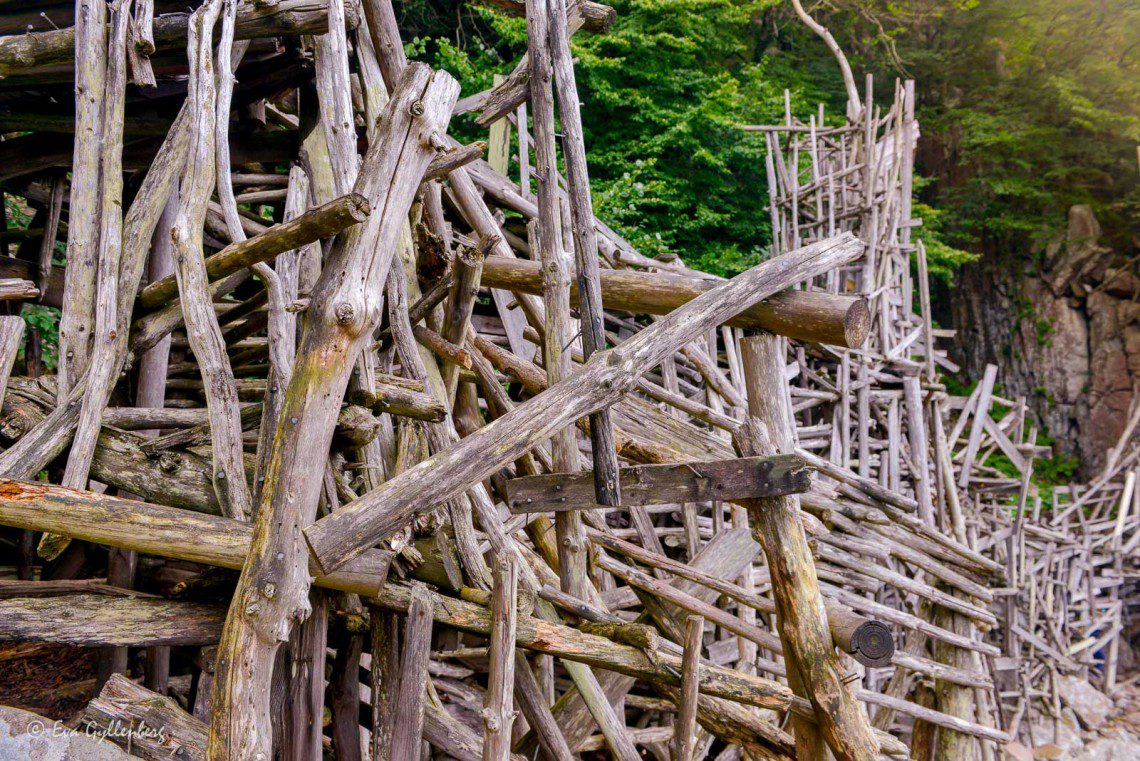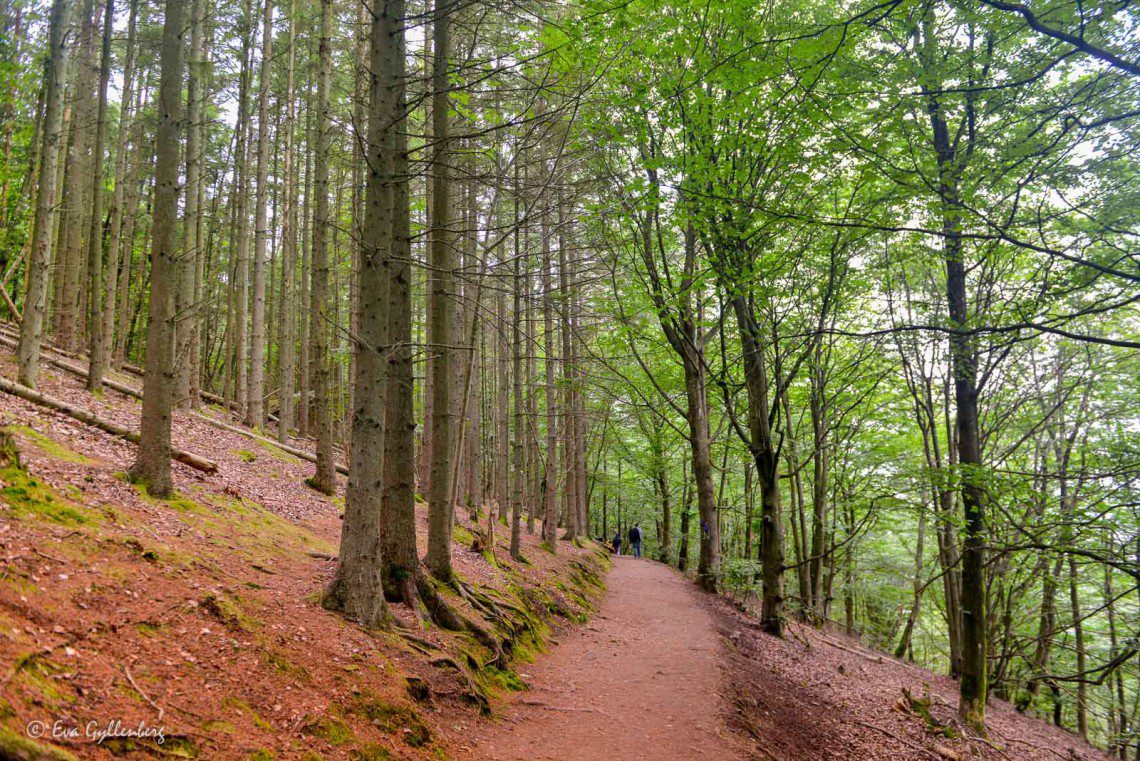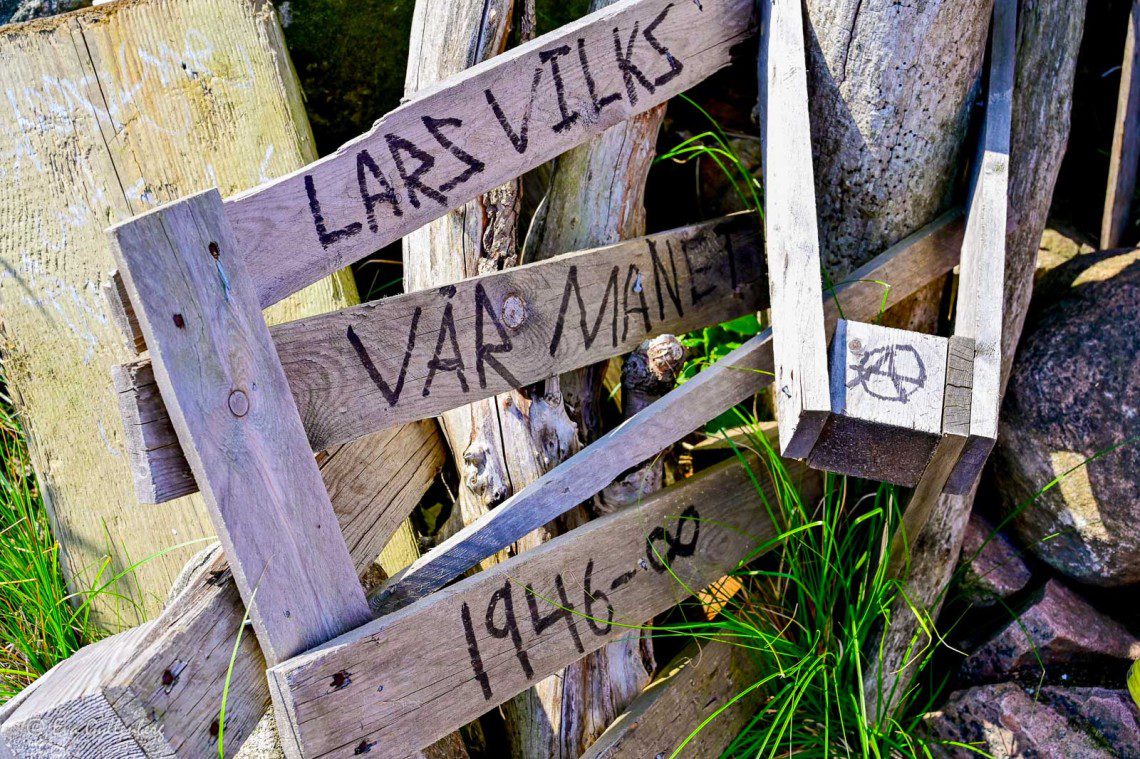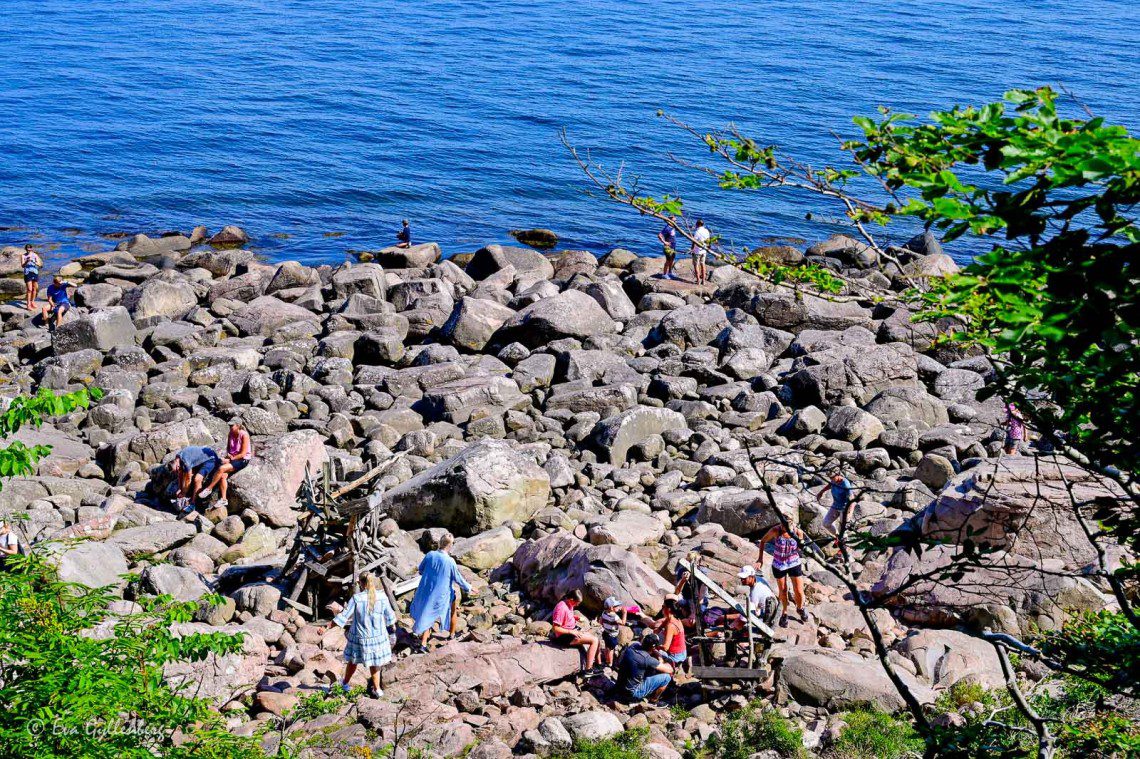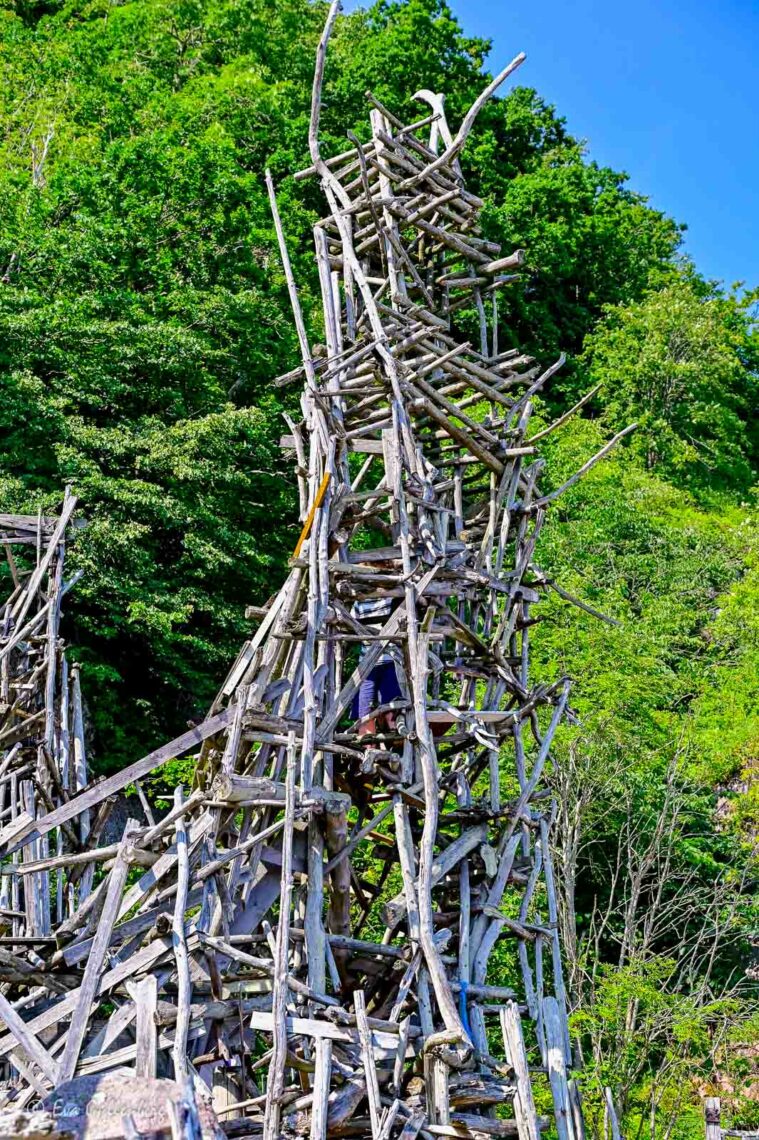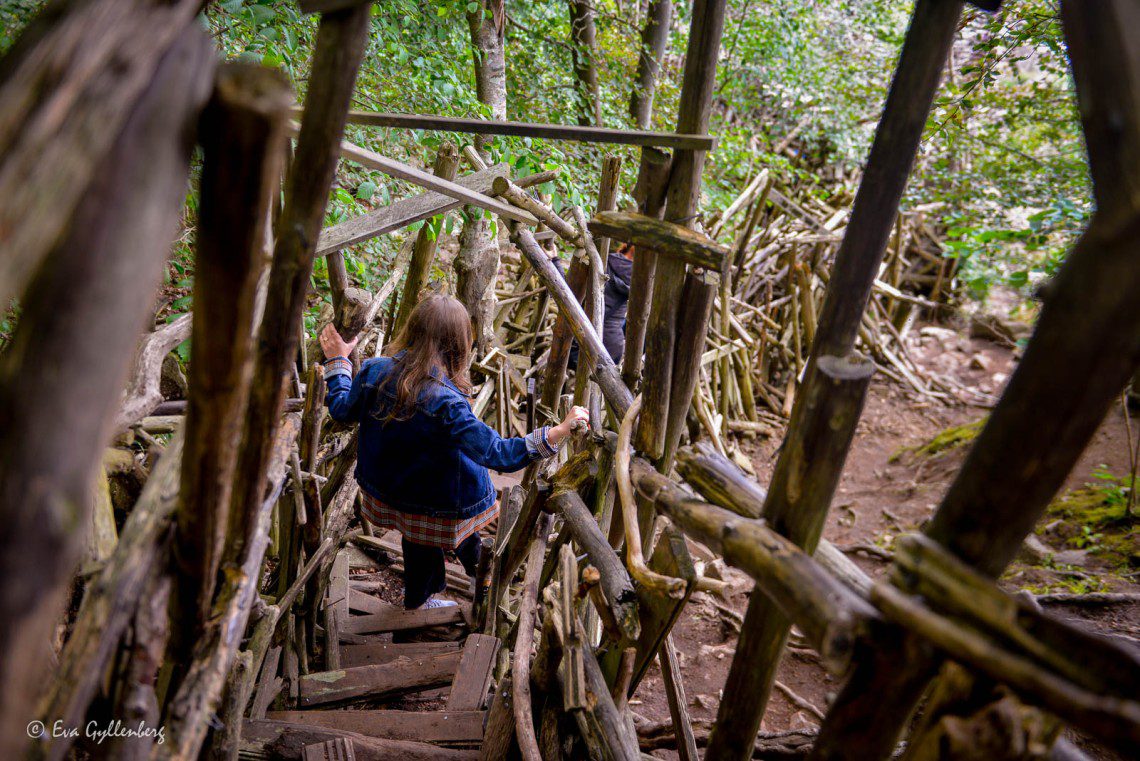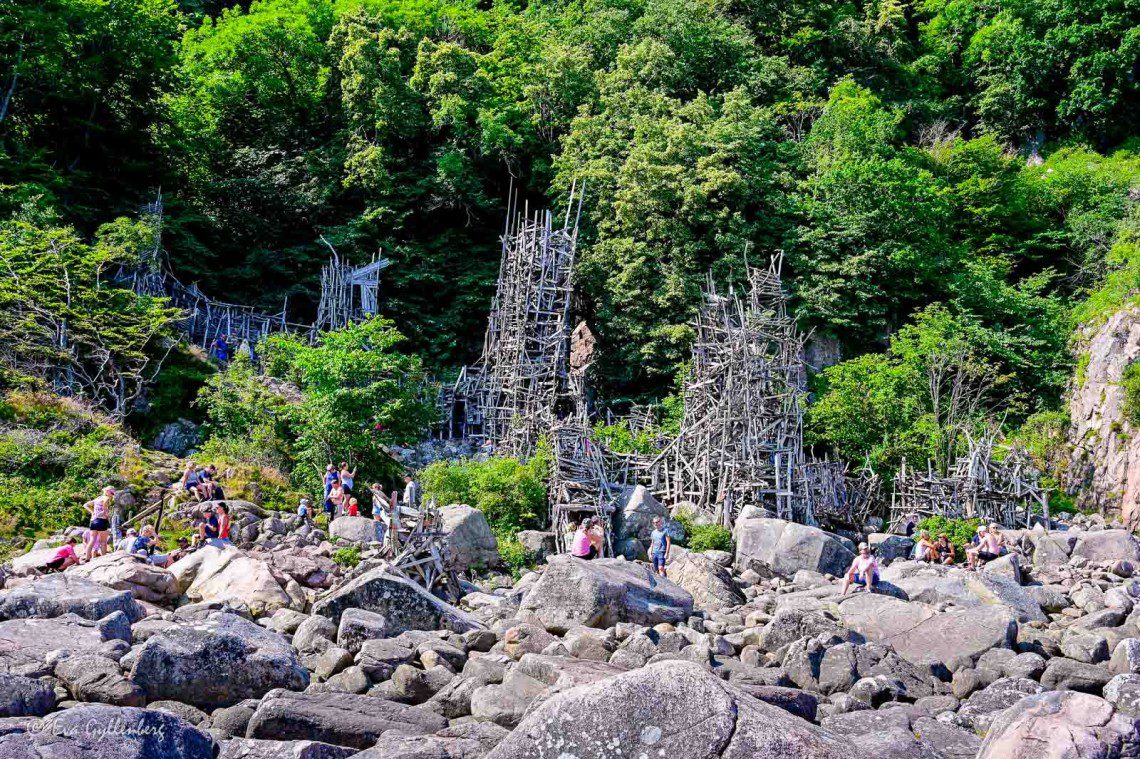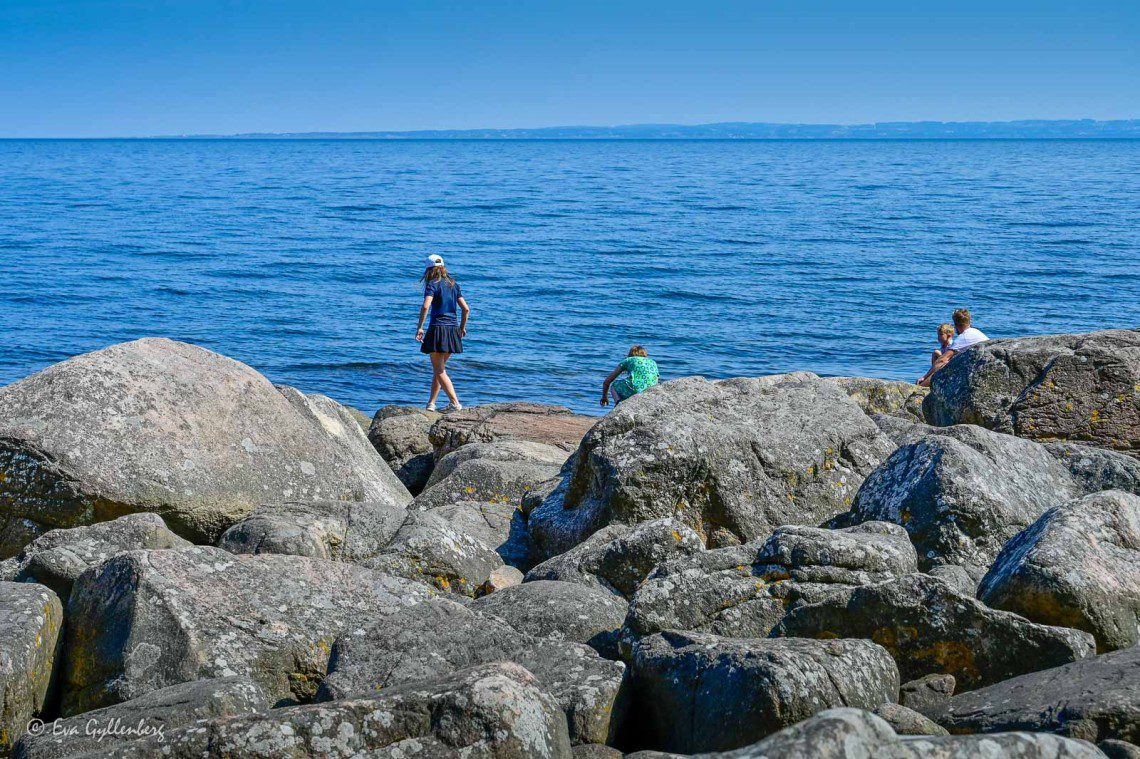 Do you want to see more from lovely Scania?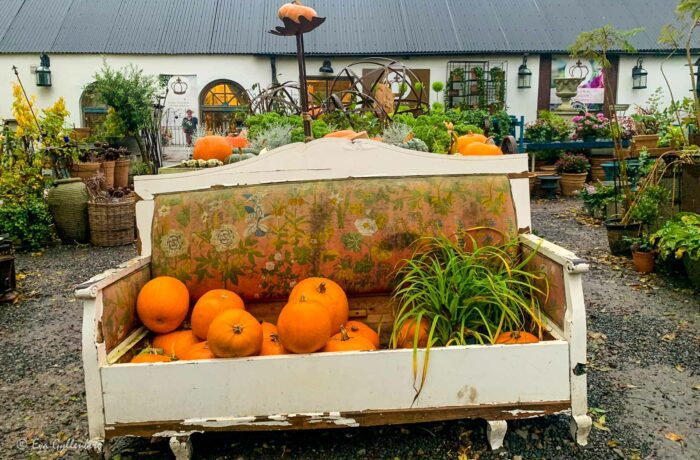 A last-minute trip to Österlen? Yes, it actually turned out to be a lovely (but unplanned) autumn holiday in…
31 October 2020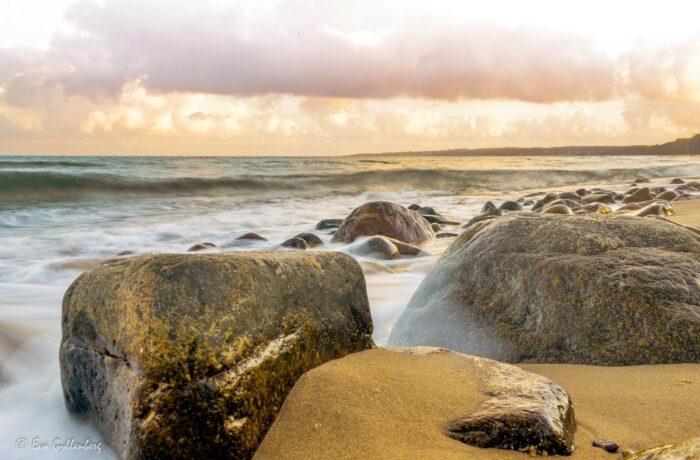 Stenshuvud National Park is best known for its white sandy beach, but the national park has more to…
December 7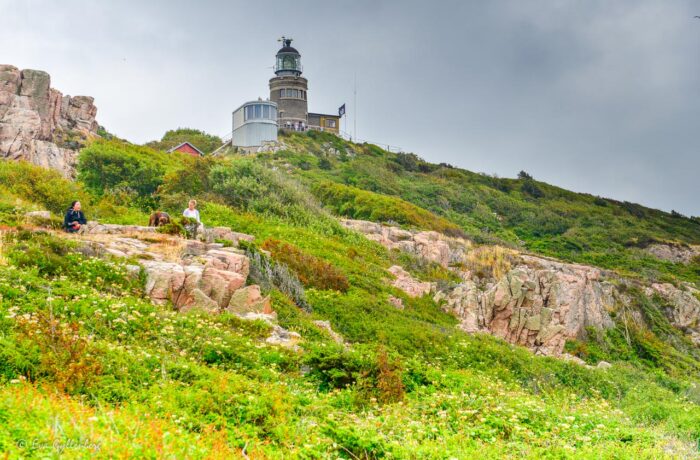 In northwestern Scania are the wild and beautiful Kullaberg. Here in the nature reserve, you won't find…
January 28
Want to read more of my travel tips? Don't forget to like Rucksack on Facebook or pin the post on Pinterest!