Can you travel to New York with children? Definitely – I say! New York's bustling street life is a real adventure for children of all ages. There are enough family-friendly restaurants, delicious candy shops, eye-popping toy shops and interactive museums to keep any school-aged child happy and curious. By planning both child-friendly and adult-friendly activities in equal doses, the big city holiday will be pure fun for all ages! Our little E has picked out her favorites for you, here is her Top 6 list of attractions, museums and shopping for a perfect New York holiday with children!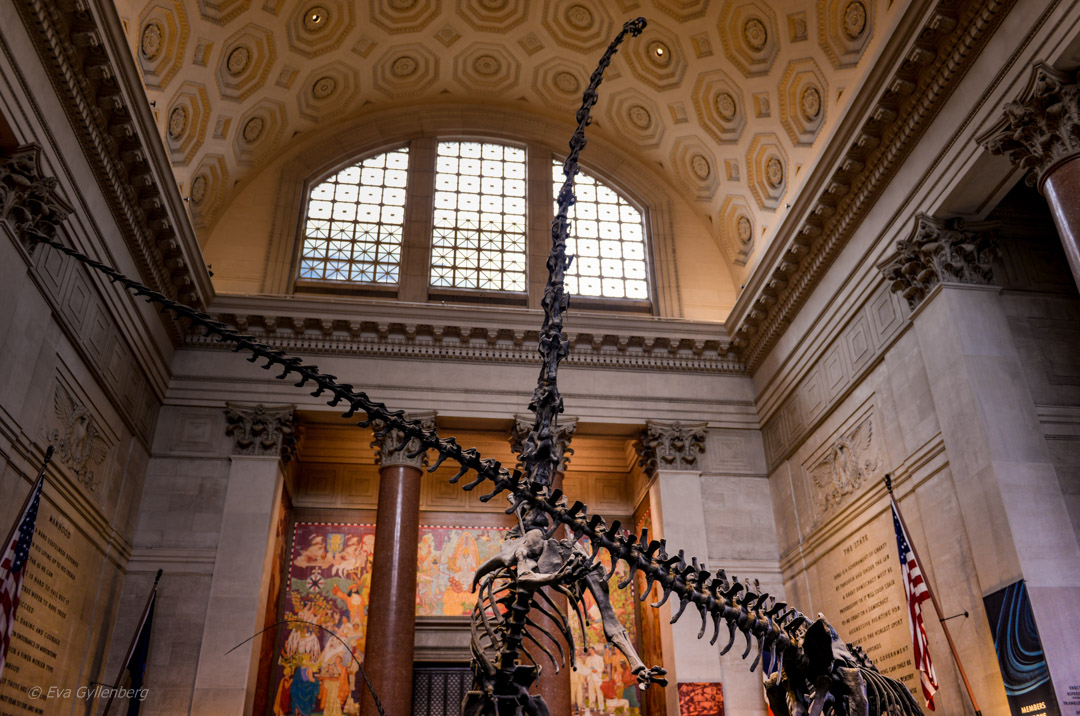 Tip 1: American Museum of Natural History
Dinosaurs galore and lots of things to touch from space and the sea made this museum a HIT. At least as good as its cousin in London, but adapted in an American way for an audience that doesn't read signs. Easy to digest and educational. With a focus on families and hands-on. We couldn't go through the whole museum in one day, it was just too big. Choose the goodies, otherwise even the biggest little scientist is guaranteed to get tired...
www.amnh.org
Central Park West at 79th Street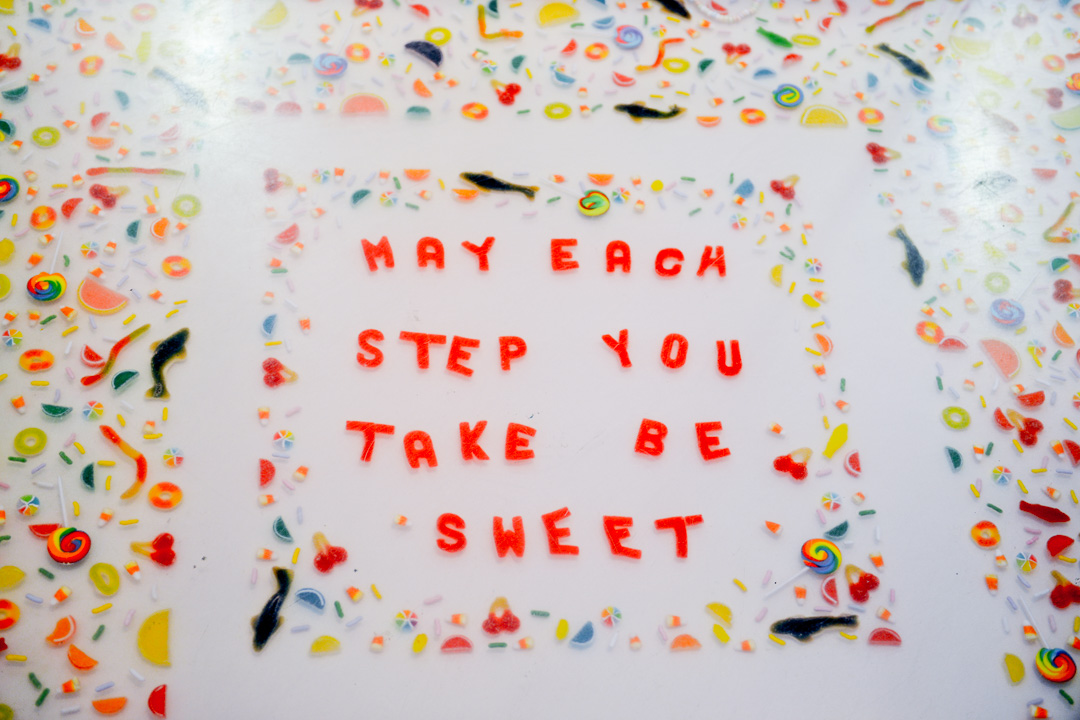 Tip 2: Dylan's Candy Bar
Close to FAO is Dylan's Candy bar. Here are the paintings made of candy. The stairs have candy on the steps. The tables are filled with gumballs. Everything breathes candy. Maybe not as good as Homeväll - when are Americans going to stop eating their Jellybeans?!?! - but very entertaining! The cafe/bar on the top floor has so many sugar-soaked ice cream desserts and drinks (for mom and dad too, it's not just juice here) that you don't have to worry about jet lag.
http://www.dylanscandybar.com/
1011 Third Ave at 60th St.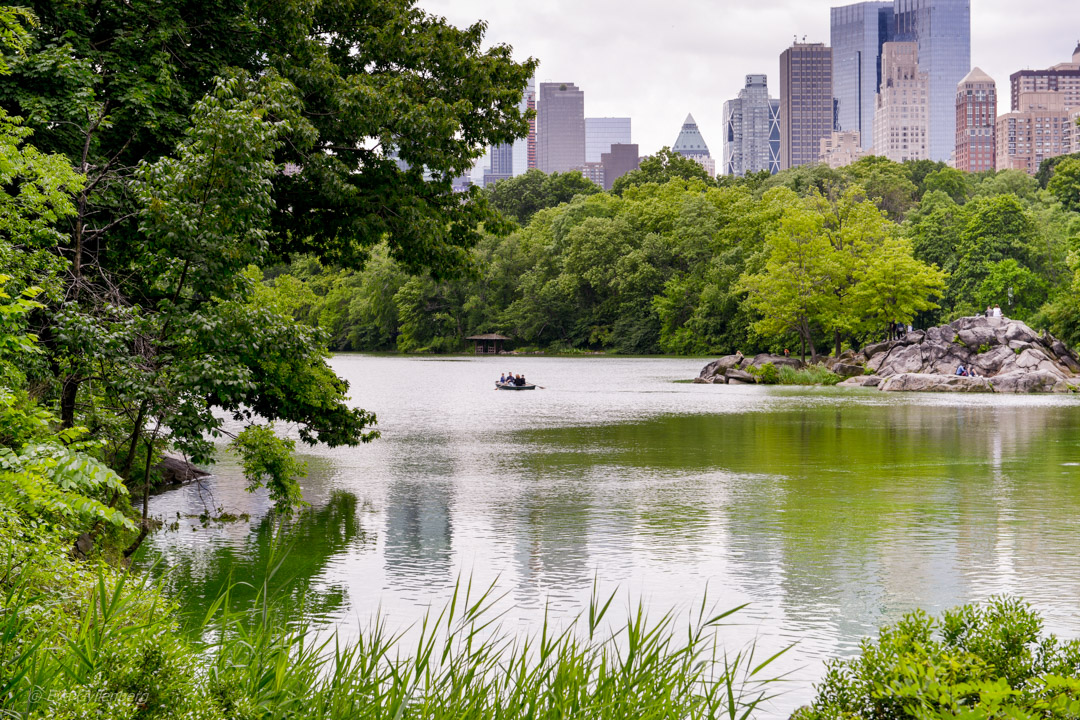 Tip 3: Central Park
Sometimes it almost feels like you're lost. You walk and walk in the park and don't see a skyscraper, but then suddenly the park opens up to calm lakes, pavilions and street performers. Perfect place to unwind if there's a little run left in the legs after a day in the city.
In the winter you go ice skating, in the summer you rent rowing boats and eat ice cream. There are also plenty of horse-drawn carriages that quickly take you from the north to the south of the park. Because it's a BIG park and it's easy to forget that even small and nimble feet can get tired.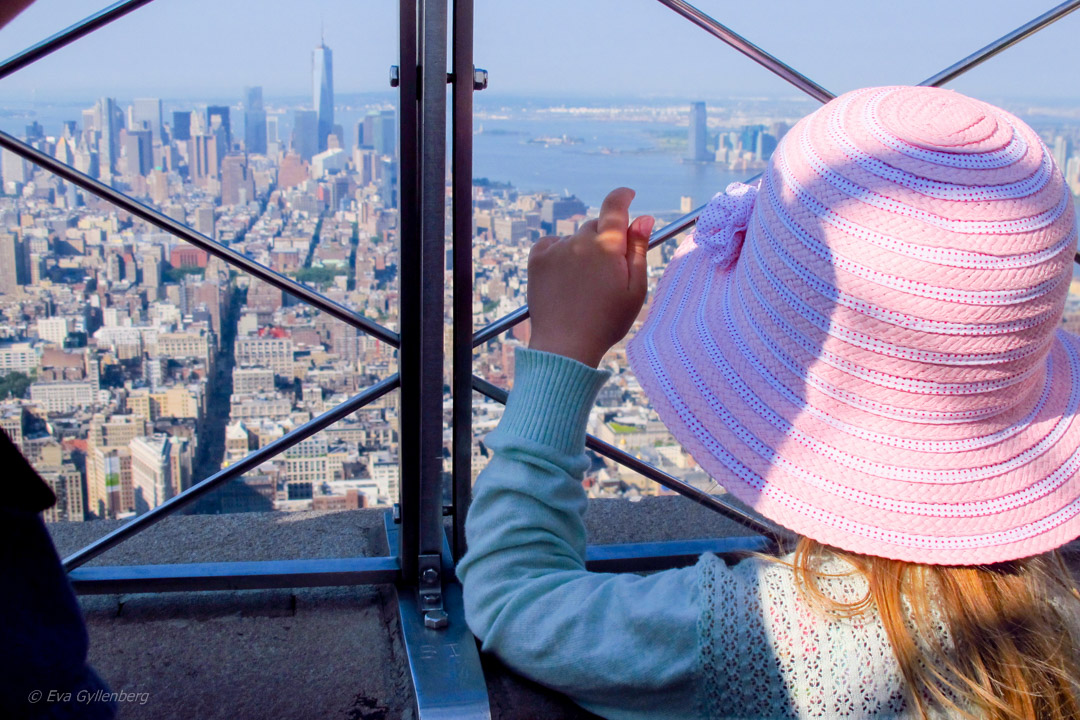 Tip 4: Empire State Building
Sure, there can be seemingly endless queues for the city's best view, but if you book the tickets in advance and are prepared with snacks for a little queuing time, the trip to the top of the world will be that much more enjoyable. All children love to look through the binoculars over the city and see how the people look like tiny little ants on the ground below. The lift up that tickles the stomach doesn't even go off for hoes! However, skip going up to the highest plateau – it is indoors, very cramped and with a partially worse view than the outdoor plateau below.
http://www.esbnyc.com/
350 5th Ave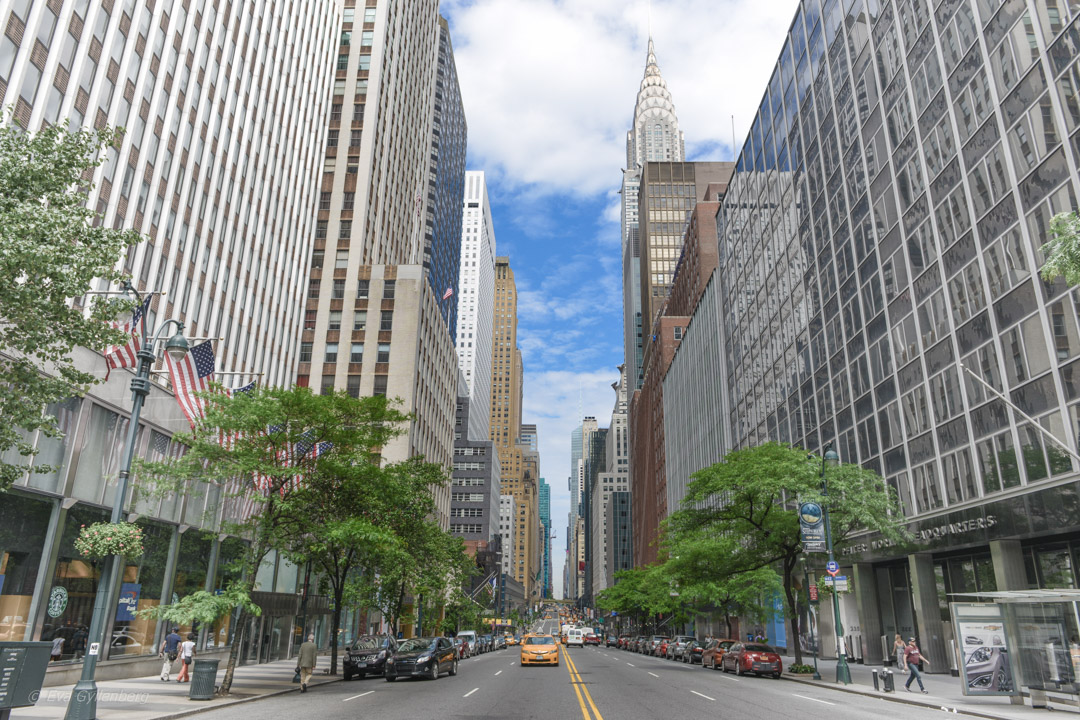 Tip 5: Chinatown Ice Cream Factory
As chaotic as it can be in Chinatown. And where else can you find ginger, durian(!) and black sesame ice cream? However, Little E was happy with a scoop of plain blueberry ice cream. But it got the thumbs up! Good place to slip in if the weather permits, before being engulfed by some street fight, weird smell or the big crowd of people in China Town. In China Town there is always speed and excitement.
http://www.chinatownicecreamfactory.com/
65 Bayard St. New York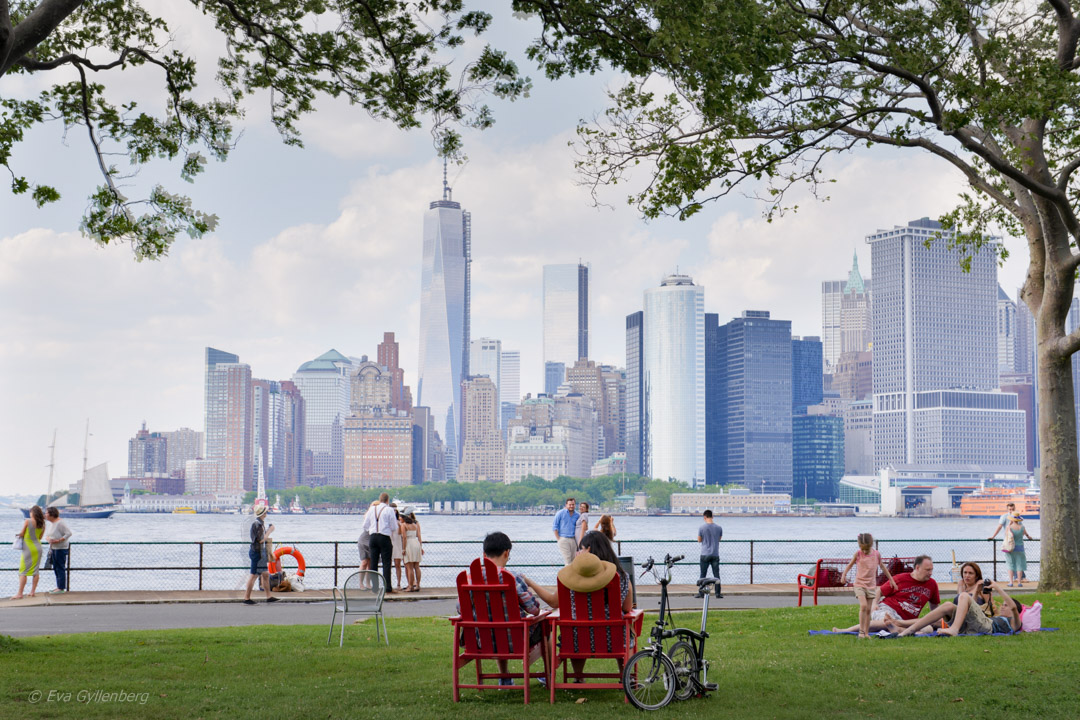 Tip 6: Governors Island
Just a few minutes' ride by free ferry from Battery Park, lies the little oasis of Governors Island. An old military fort, in the middle of New York, with the best view of the city skyline that can be offered. New Yorkers go here for a quiet picnic, a bike ride without cars, festivals with dancing or just to learn about the city's history. When we were there it was a 20s festival, with thousands of happy costumed visitors dancing and singing.
The ferries swallow a lot of people, so even if it looks like a long line, you will get to the other side. Just watch the times, so you don't miss the last boat back. ATTENTION! Govenors Island is only open during the summer months, check the timetables!
http://www.nyharborparks.org/visit/gois.html
Battery Maritime Building located at 10 South Street
Do you want to read more from the USA?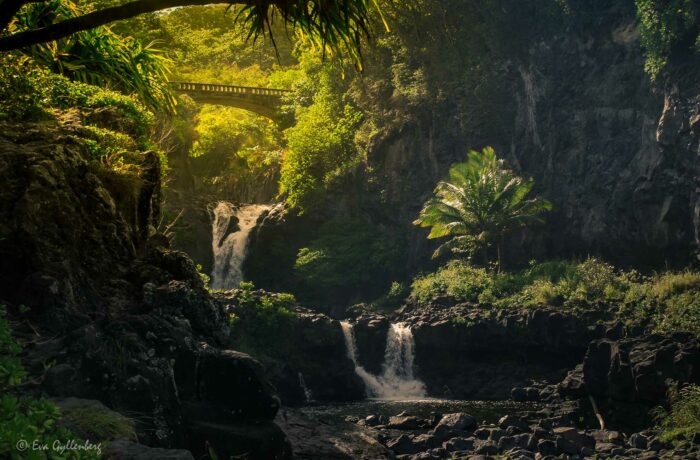 The road to Hana on Maui's east coast offers a full day of waterfalls, black lava beaches,…
January 6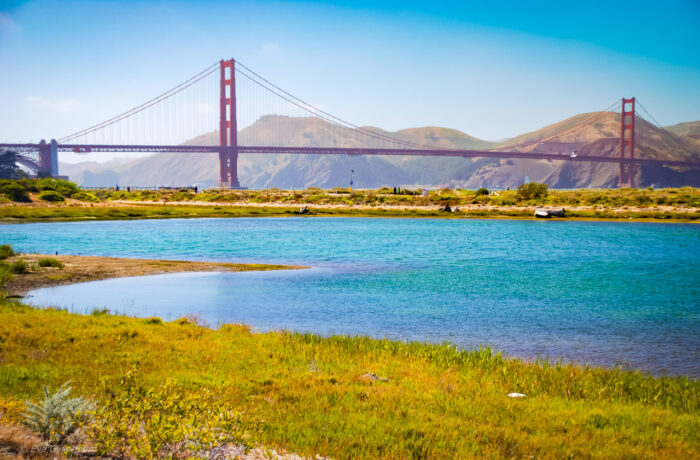 San Francisco is probably the city that I have visited the most times in the USA and…
December 3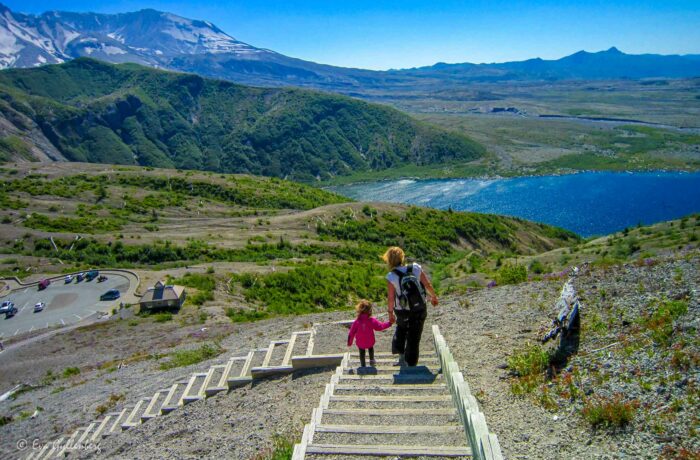 Still, almost 40 years after the eruption, you see traces of the disaster. America's Deadliest Volcanic Eruption…
February 8