What do you do in Tallinn when it rains the whole trip? You go to a café, of course! Tallinn has plenty of affordable cafes. We literally ate our way through Tallinn, both in cafes and restaurants. Because if it rains, you have to have coffee at least once in the morning and once in the afternoon, right?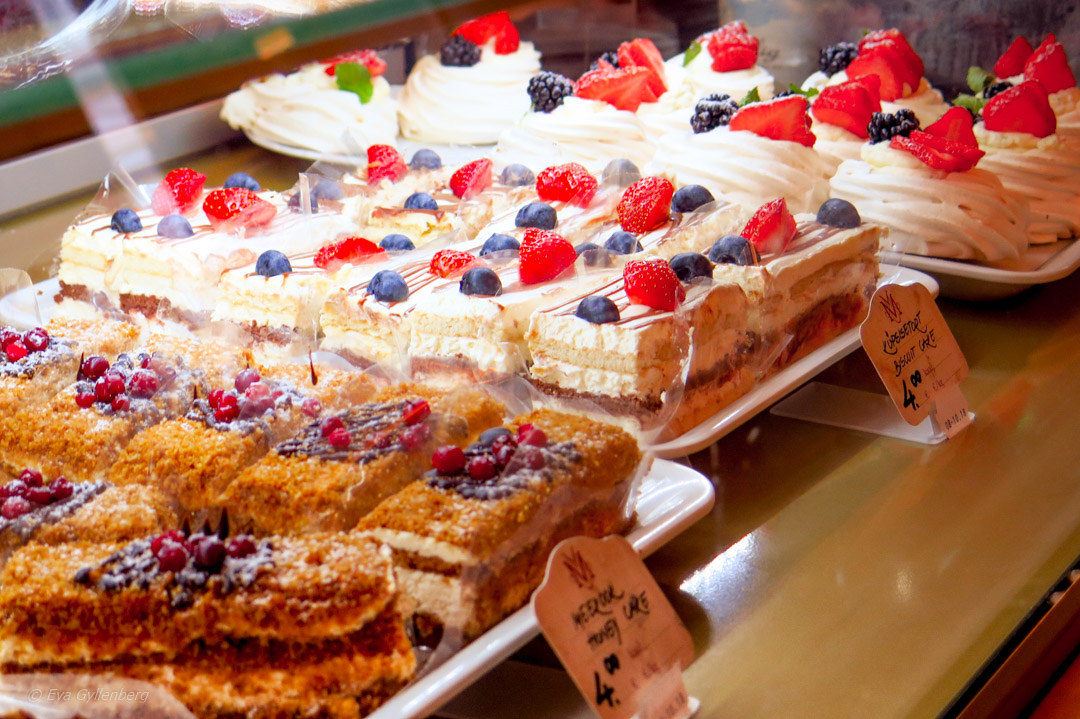 Maiasmock
It's pretty quiet in the cafe when we step inside. A well-dressed man sits with his adult daughter drinking a coffee with a small glass of dark brown liqueur and a piece of cake. The whole place feels very much a classic Viennese cafe. Café Maiasmokk is a stop you shouldn't miss in Tallinn!
In the middle of the popular shopping street Pikk is the cafe and marzipan house Maiasmokk. Tallinn's oldest café has retained its appearance from the year 1864, when the café opened its doors for the first time. This is like being in a luxurious teahouse in Russia or one of Vienna's classic cake palaces. Very dark wood, velvet furniture, large wooden counters and a small ferris wheel with beautiful coffee cups spinning slowly in the window. The pastries offer everything from creamy pavlovas to sandwiches and chocolate. This is considered one of Tallinn's best cafes, but although it is considered expensive, it is not expensive by Swedish standards. We paid SEK 150 for two caffe lattes, a large chocolate cake, a chocolate pavlova and a soft drink.
The marzipan house is located next to the cafe and offers small works of art made of marzipan. It is said that marzipan originates from Estonia, where in the Middle Ages marzipan was used as a medicine for heartache. An aunt is sitting in a corner making new little marzipan figurines. I wonder if you actually eat these, or if you really just want to put them on a nice little shelf for trinkets?
Café Maiasmokk
Pikk tn 16, Tallinn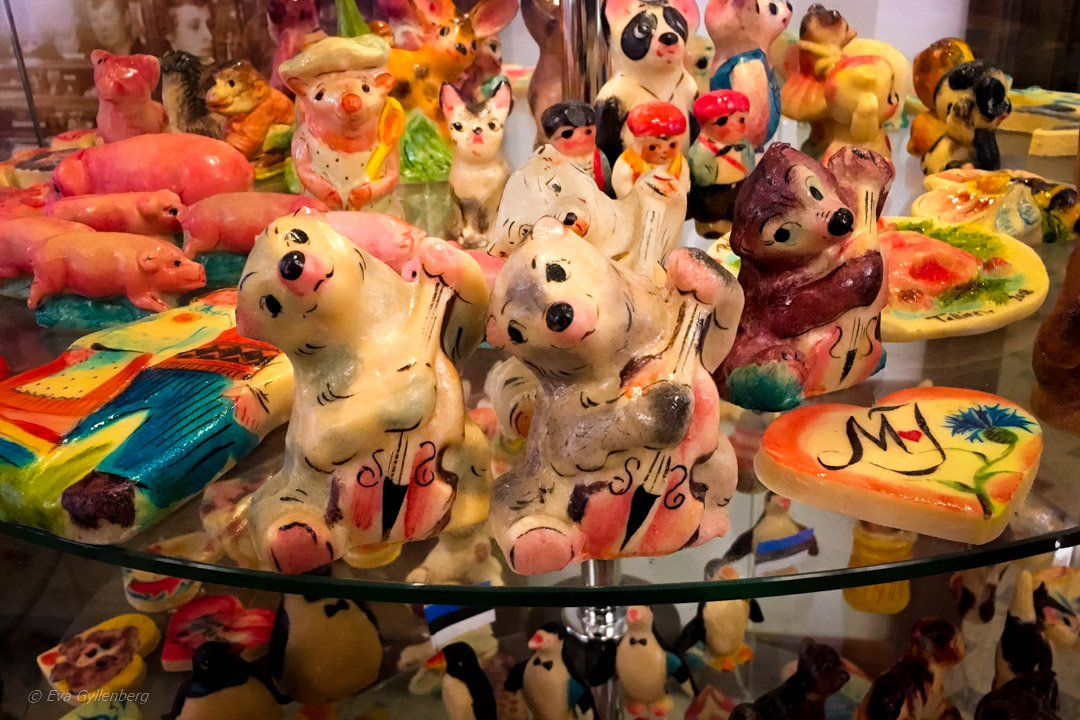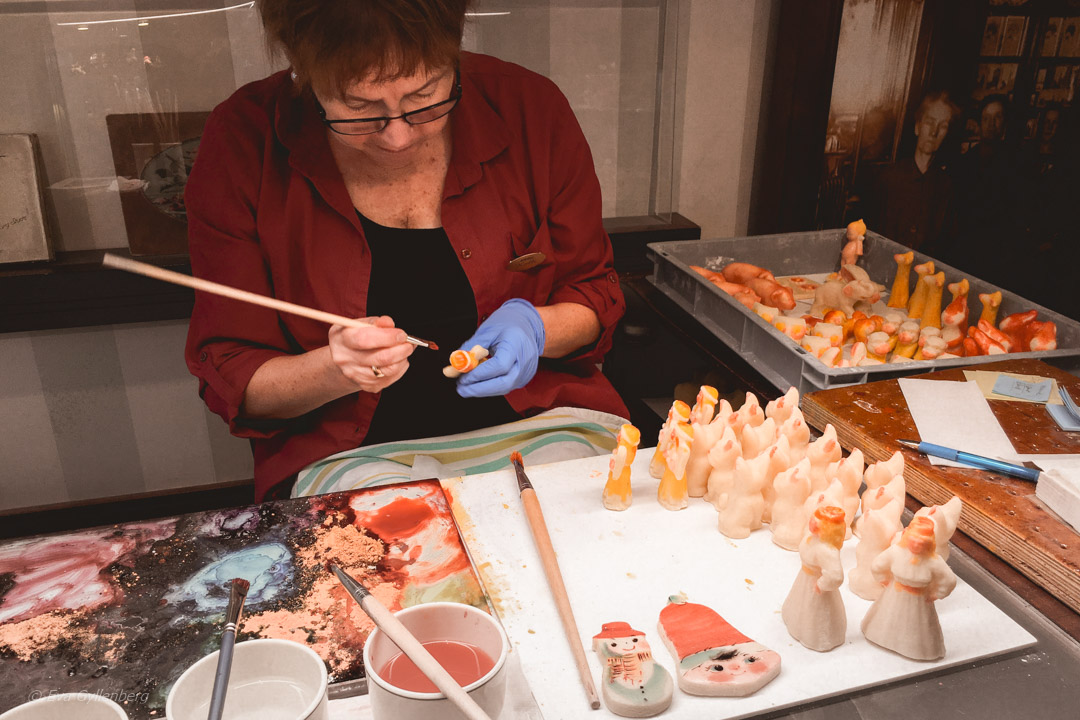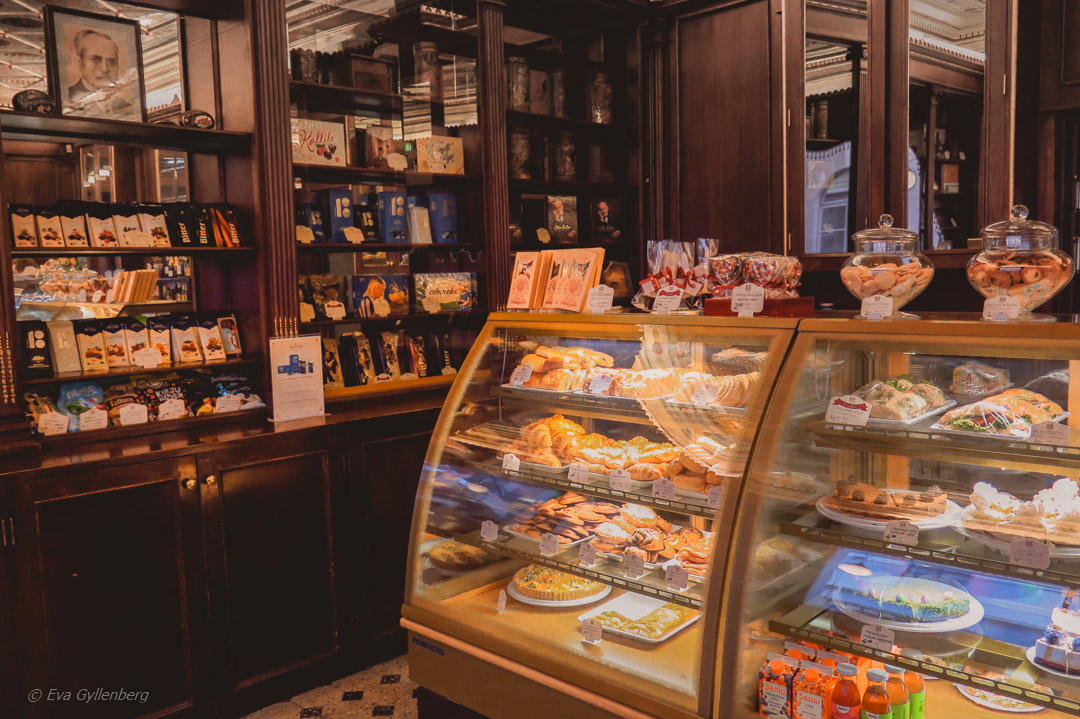 Chocolaterie de Pierre
Have we got it right or have we accidentally stepped into someone's velvet-filled living room? It is really hard to know where you have arrived when you visit Chocolaterie de Pierre. In a small medieval house in a leafy alley we find a cafe that looks like no other. The speakers play French music from the 1920s and the cushions and trinkets are as Russian-chic as only an old French café can be. In the summer you can sit outside in the flamboyant alley along with the café's large teddy bear and velvet flags, but a rainy day in October was not quite right for the outdoor seating.
The tables inside were full of both tourists and Estonian girlfriends and couples. We order a caffe latte each piece of cake, a chocolate cake, a snicker cake and a large truffle. Everything was drenched in chocolate and incredibly powerful, but if you go to a chocolate shop, is that how it should be? If you don't feel like you can handle a piece of cake, for heaven's sake don't leave the place until you've tasted one of their truffles,
Chocolaterie de Pierre
Vene 6, Tallinn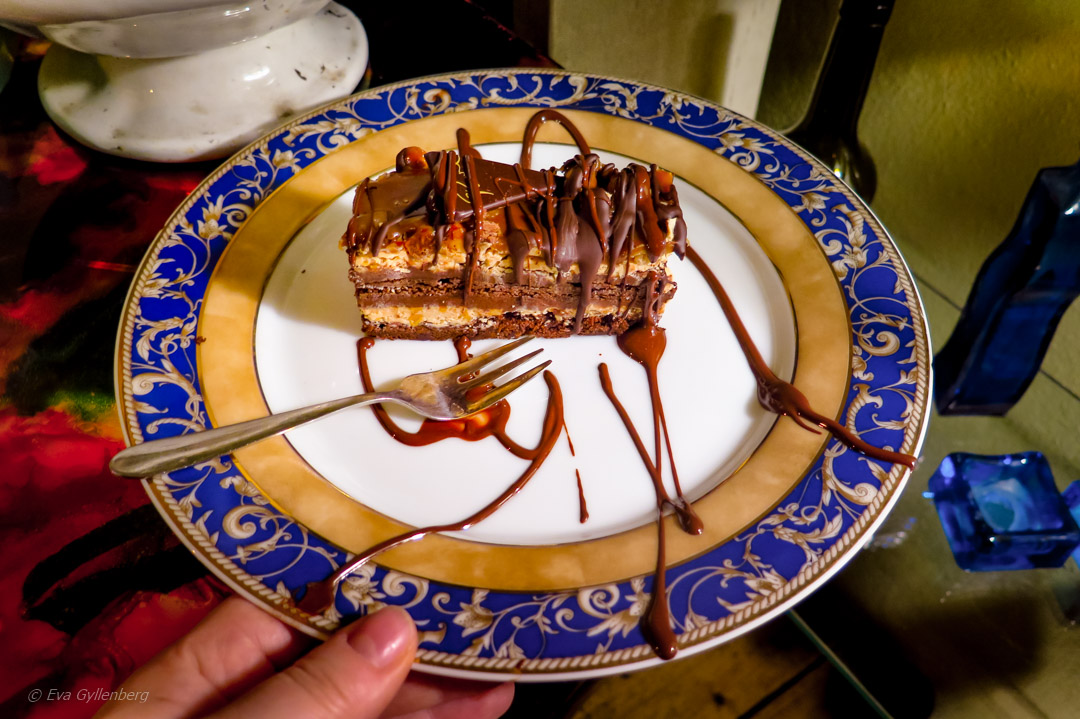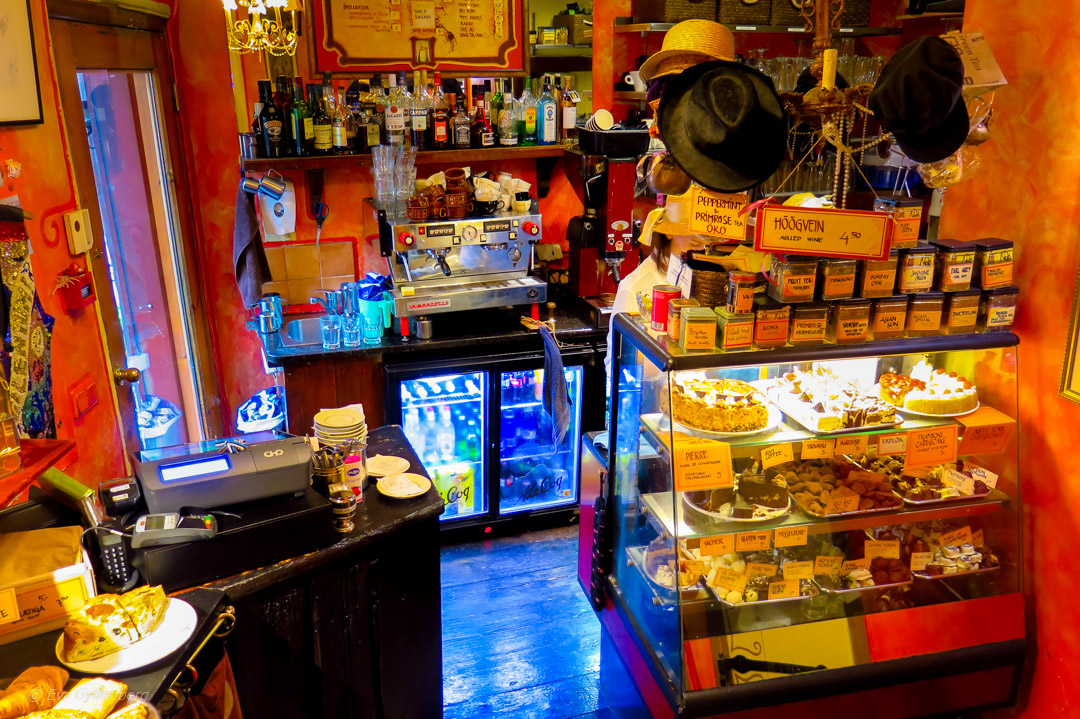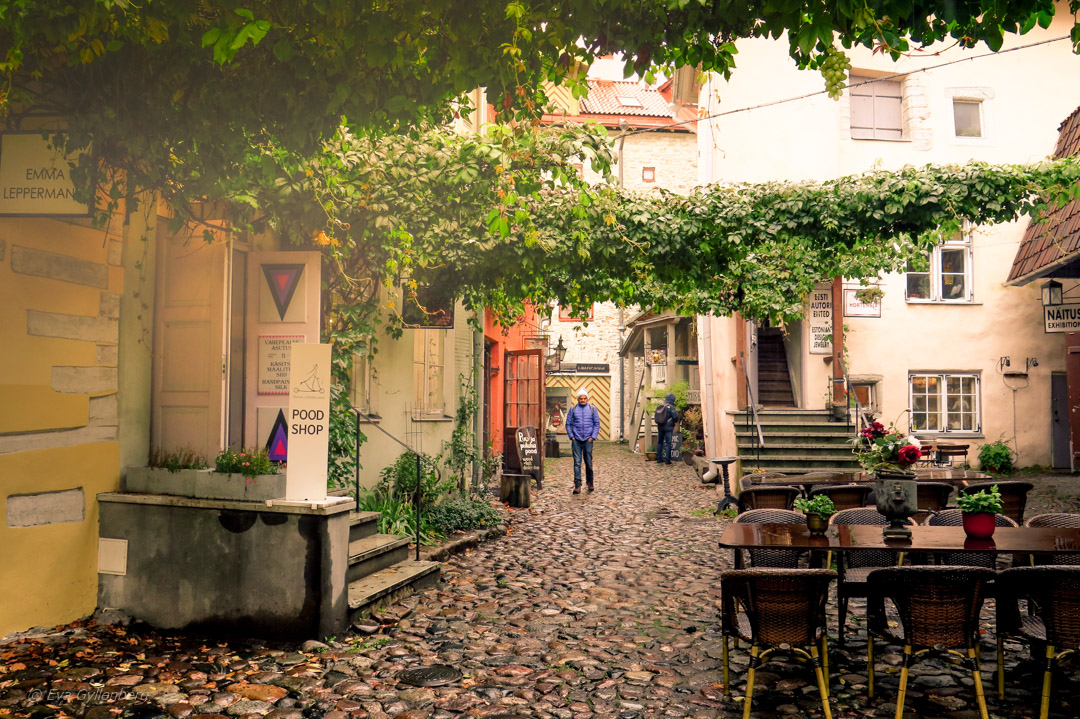 compressors
We open the door and are met by a murmur of people, laughter and full tables. It's 11 a.m. and the line at the checkout is already long. This is a really popular Sunday hangout among young Tallinners. compressors is not really a cafe but Tallinn's best pancake place, with both sweet and savory pancakes (and a pub). Classic thin pancakes with lots of filling are served here. Since we were in the mood for coffee, we opted for sweet pancakes. A pancake with chocolate sauce and vanilla ice cream, a pancake with peaches/curd/brie and a pancake with cream and strawberries. The pancakes cost about 5 euros each and a caffe latte 2,20 euros.
We found a round table and sat down to wait. Everyone ordered pancakes and the aunties in the kitchen fried flat dreams for high pressure. It didn't go fast, but once the pancakes were on the table, it was worth the wait. Two large pancakes with loads of filling greeted each of us. They could almost have written pancake cake. We ate and ate but never got down to the plate. Tasty and incredibly filling.
Don't miss the painted frogs on the walls and the hand-painted frying pans! (However, you are welcome to miss the toilet, it was certainly not a highlight, said my husband...)
compressors
Rataskaevu 3,
10123, Tallinn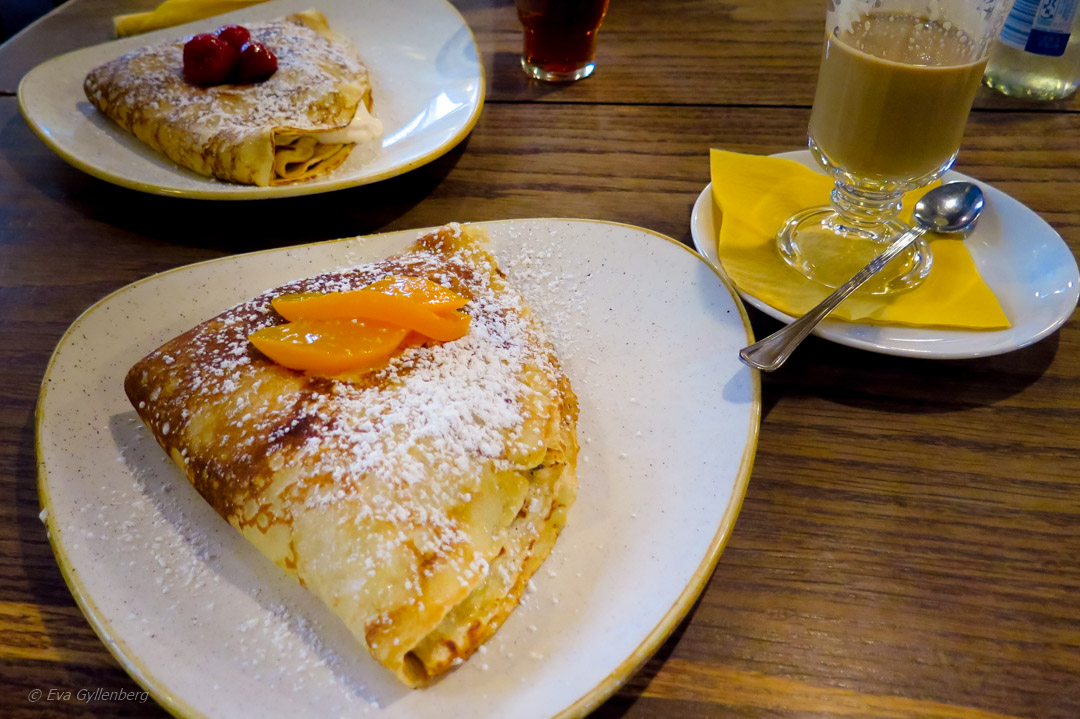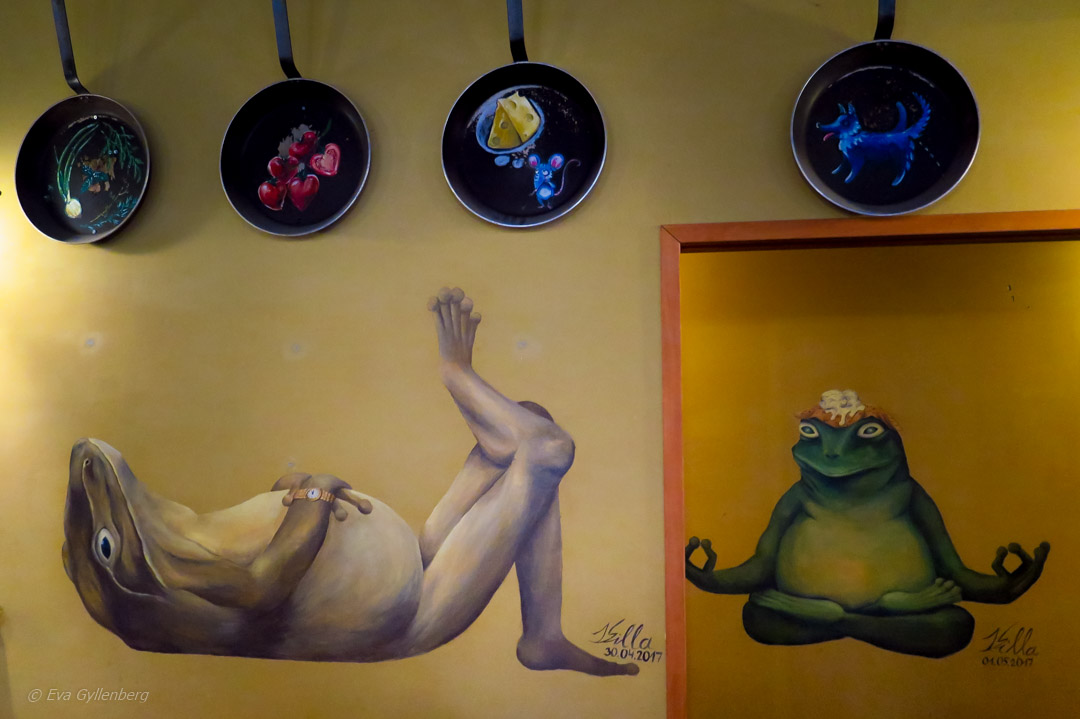 Want to read more of my travel tips? do not forget to like Rucksack on Facebook!
Have you been here? What did you think of the destination?
Been there - didn't like it!
0
Not keen at all to go here!
0
Eva Gyllenberg
Travel blogger, gastronaut, photographer and family adventurer with over 55 countries in his luggage. Eva loves trips that include beautiful nature, hiking boots and well-cooked food. On the travel blog Rucksack she takes you to all corners of the world with the help of her inspiring pictures and texts.