Venice is one of the few cities in the world that can truly call itself unique. Built on a mud bank in the Adriatic Sea and exposed to annual floods of both water and tourists. I had almost written Venice off as a tourist trap before I went here. Could there really be any charm left in a town that barely has any residents anymore? But I had to eat my prejudices several times over. Venice offered a hearty pacifier of beauty, a handful of history and much better food than I expected.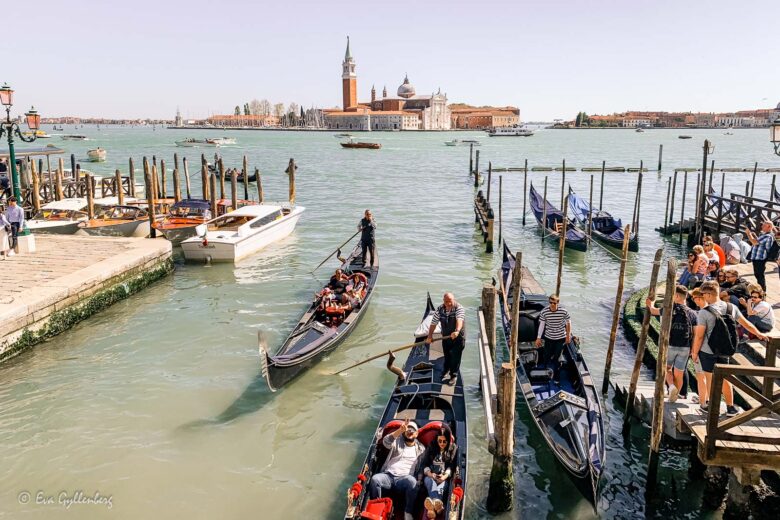 1. Why should I go to Venice?
Venice is a unique city, built on stilts on 100 islands and with more than 400 bridges. Here, every second house is a palace and most houses have their main entrance from the water. There are no motorways or cars in the city centre, only footpaths and boats. If you love history and art, Venice is a given. The museums are numerous and world-class. Strolling among the canals and alleys here in the evening sun is probably one of Italy's best experiences.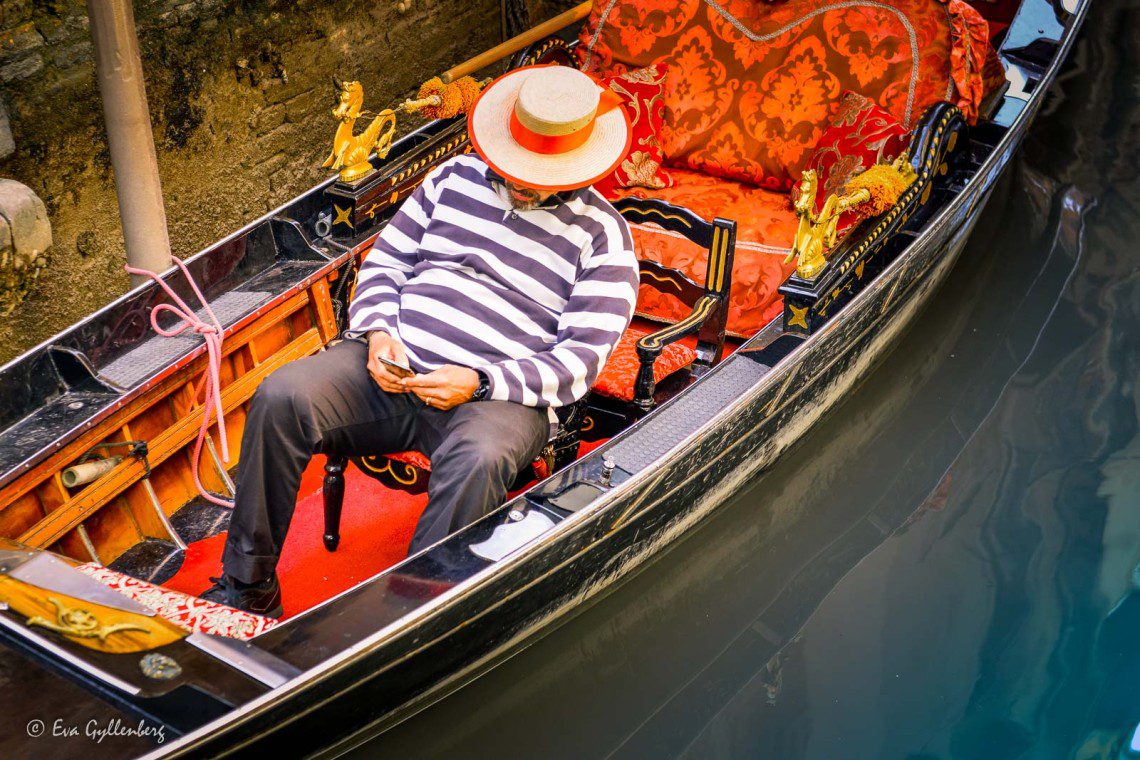 2. How expensive is it in Venice?
Venice is not a cheap city, but it is mainly the accommodation that is expensive and limited. Expect to pay between 2000-4000 SEK/night to stay in a 4-star hotel with a good location. Food and drink in a restaurant is no more expensive than anywhere else in Italy (€12-20 main course) if you avoid the touristy areas and don't order an Aperol Spritz in St. Mark's Square. Gelato was significantly cheaper in Venice (€1,50-3 for a scoop) than in, for example, Florence.
Do you want to ride a gondola? Be prepared to shell out €80 for 30 minutes.
One thing to keep in mind: When staying at a hotel in Venice, you pay a city tax in cash at the hotel upon check-out. The tax seems to depend a bit on hotel and season, we paid €4.50 per adult per night and €2.25 per child per night. Before covid-19, there was talk of introducing a tourist tax for day tourists of between €3-8 per person/day, but according to what I can read, the decision has been postponed until 2021.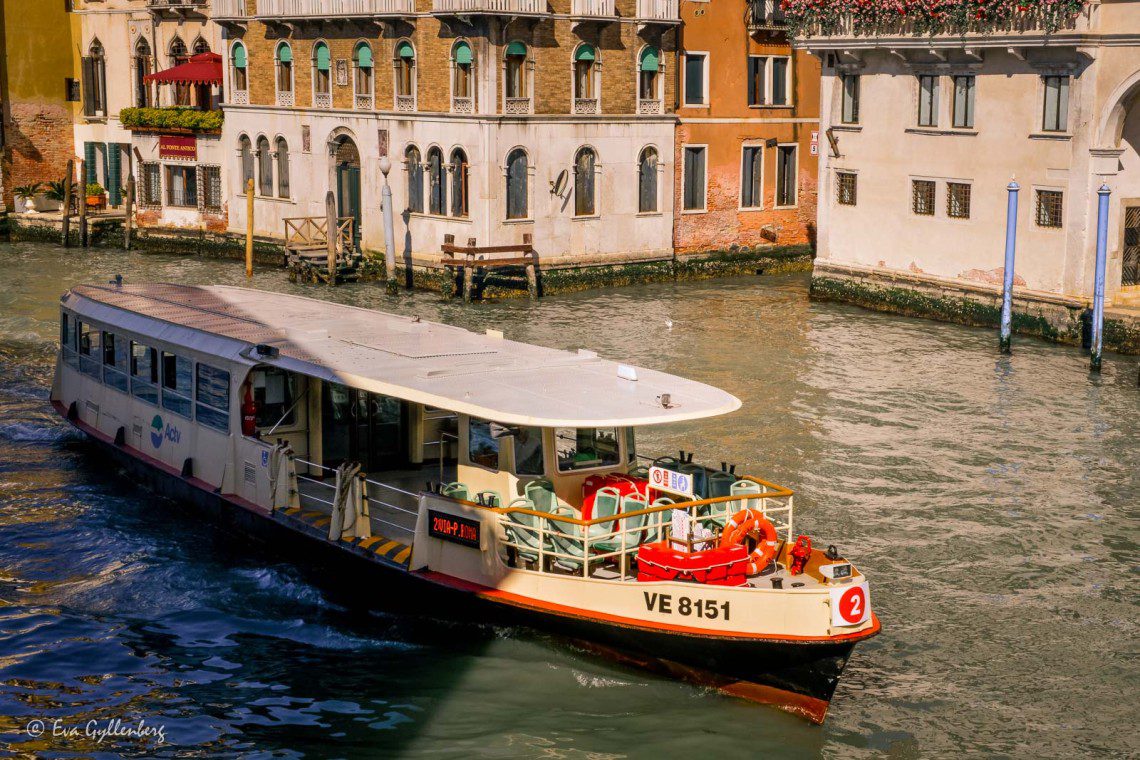 3. How do I get around Venice?
There are no cars or roads in Venice, but if you come to the city by car, you can park super easily in Tronchetto parking garage right on the Grand Canal. It's definitely not free (€21 per day), but it's big (4000 seats) and very fresh.
If you don't have a car, the train is a good option to get to Venice quickly. The train station is perfectly located right on the Grand Canal, just get off the train and hop on the nearest vaporetto (water bus).
Transport in the city is expensive compared to the rest of Italy, but quite ok if you compare with, for example, Stockholm. Instead of buses, there are water buses (vaporettos) that take you along the canals with fixed stops and timetables. A single ticket on the vaporetto costs €7,50, but you buy Actv travel tickets for local transport, you pay €20 (1 day)/€30 (2 days)/€60 (7 days) for a pass for unlimited travel (including to nearby islands). We bought the card in the Tronchetto car park, but they can be bought at most manual ticket counters.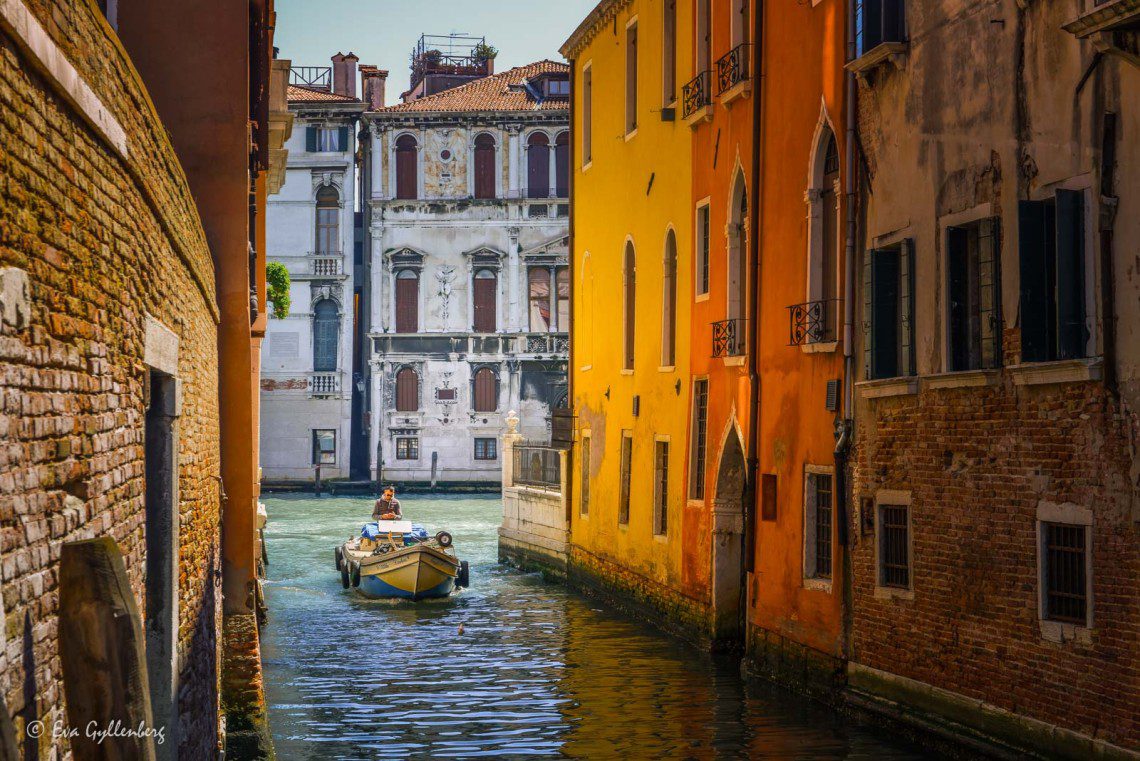 4. How many days do I need in Venice?
We stayed one night in Venice and basically spent two full days in the city. The vast majority of tourists only go here on a day trip, but I advise against that. Although Venice is not a big city, you won't have time for anything other than queuing and looking at the famous buildings and bridges from the outside on a day trip. You can find the real Venice early in the morning or in the evening when the day-trippers have left here. So at least one night in the city is my recommendation, but you will have no problem filling 2-3 days. If I had booked today, I would have booked at least 2 nights - even though it might feel expensive.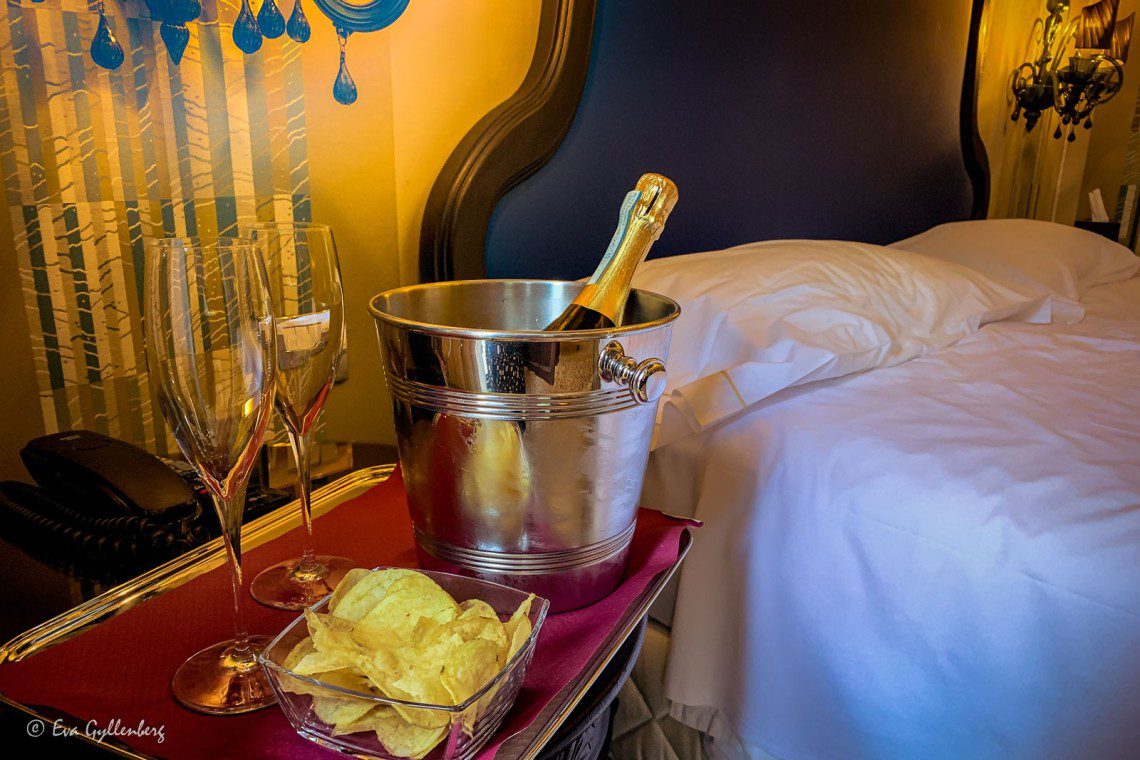 5. Where should I stay in Venice?
Venice has loads of hotels, but the vast majority cost more than they taste. Especially during high season. My tip is to spend a little more money than you originally thought when you book a hotel. If there is any place in Italy where the accommodation can really add a golden edge to the stay, it is this.
We booked after a lot of googling Palazzo Madonna in the quieter residential area of ​​Dorsoduro. The hotel is located in an old private palace on its own small canal very close to the Grand Canal and the vaporetto stop San Toma. The Rialto Bridge is 400 meters from here and the neighborhood is full of small, cozy restaurants.
We had booked a family room, which meant two beautiful rooms with two large double beds and a balcony facing the canal. A glass of bubbly on our balcony at dusk with the canal below was truly an occasion to remember for a lifetime. Cozy breakfast, beautiful courtyard and a lot of Venice. Recommended!
Award? We paid SEK 2700 for this room with two double beds and breakfast for three people during the low season (April 2019).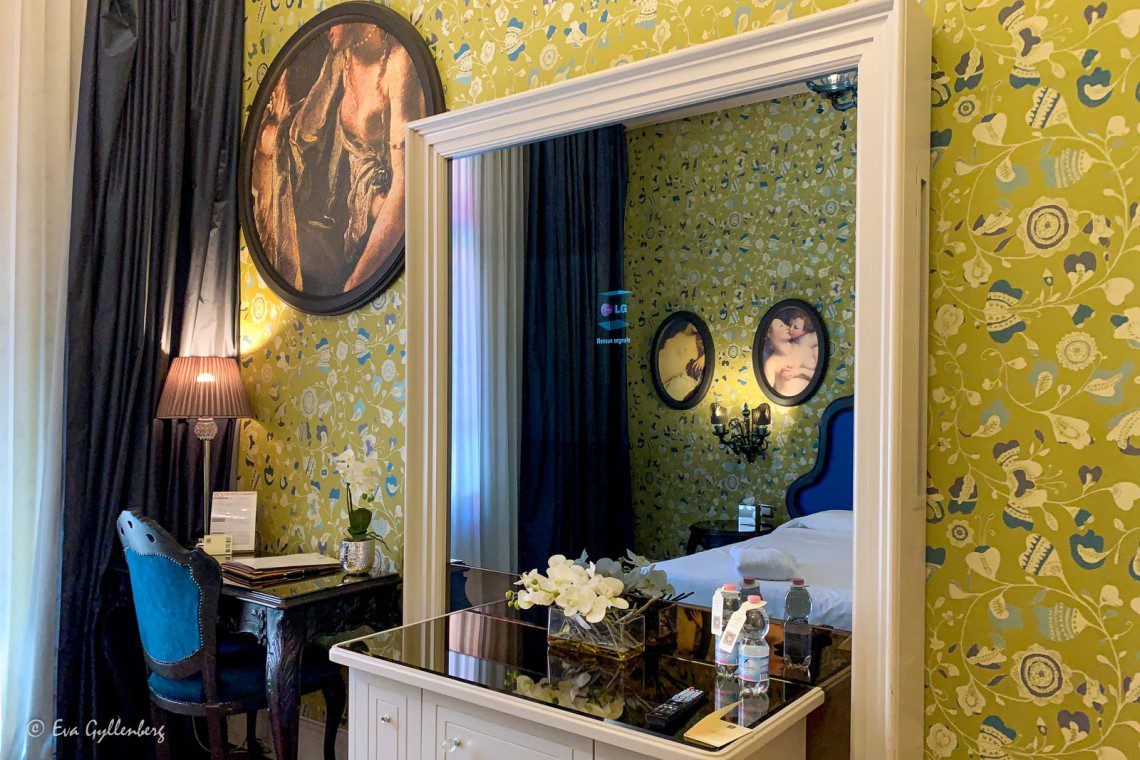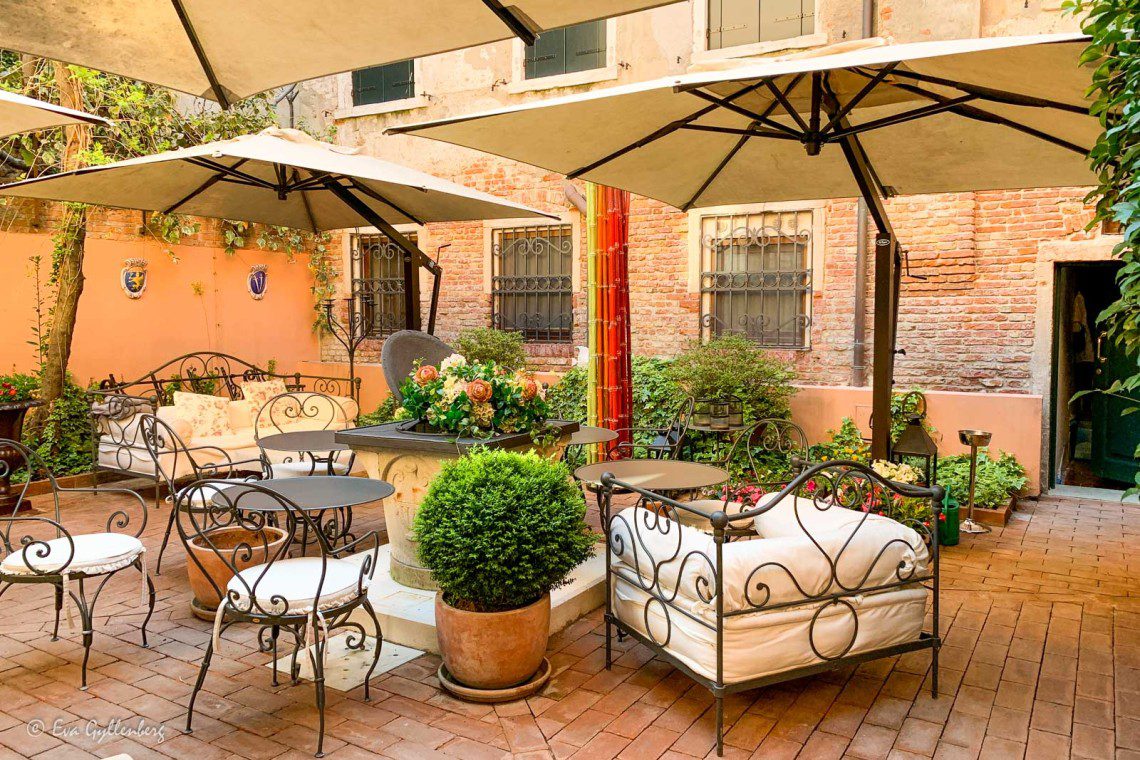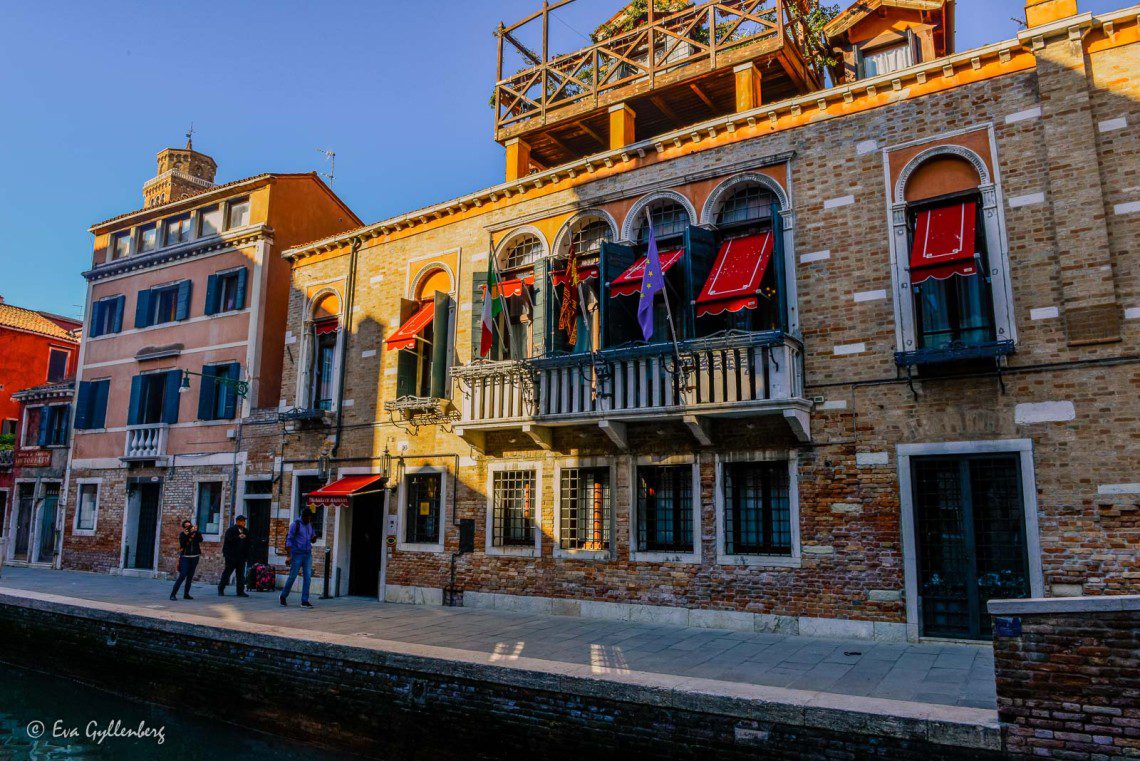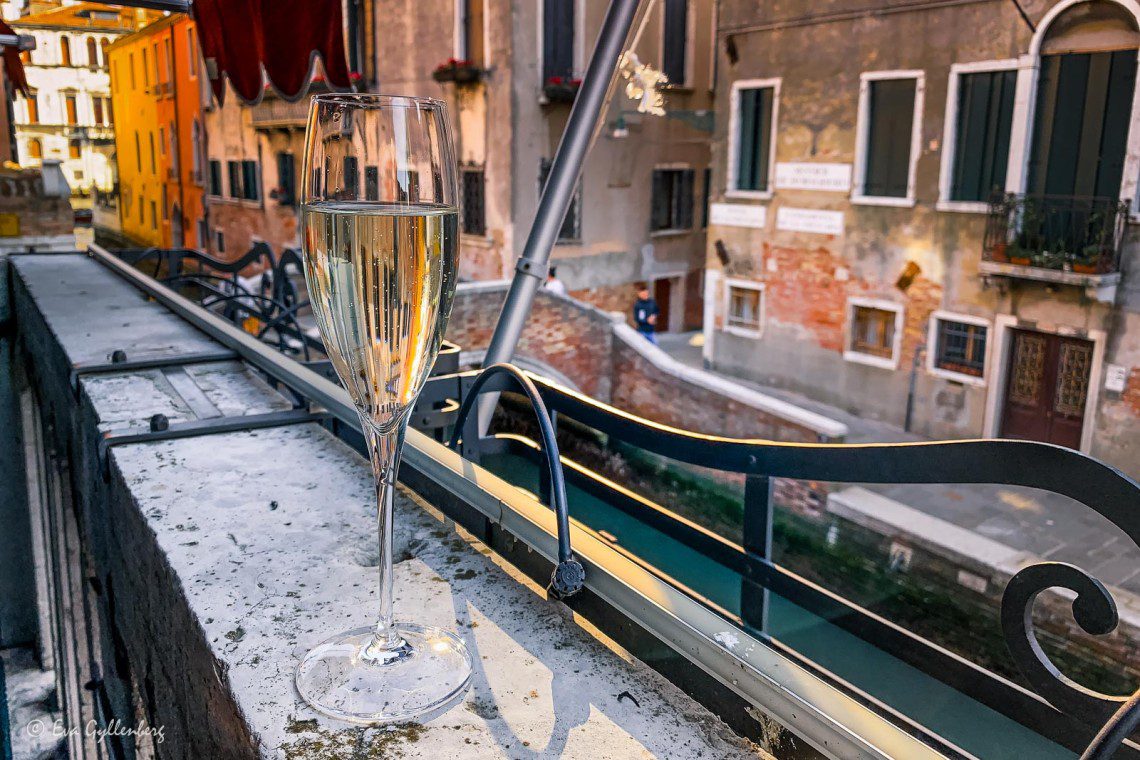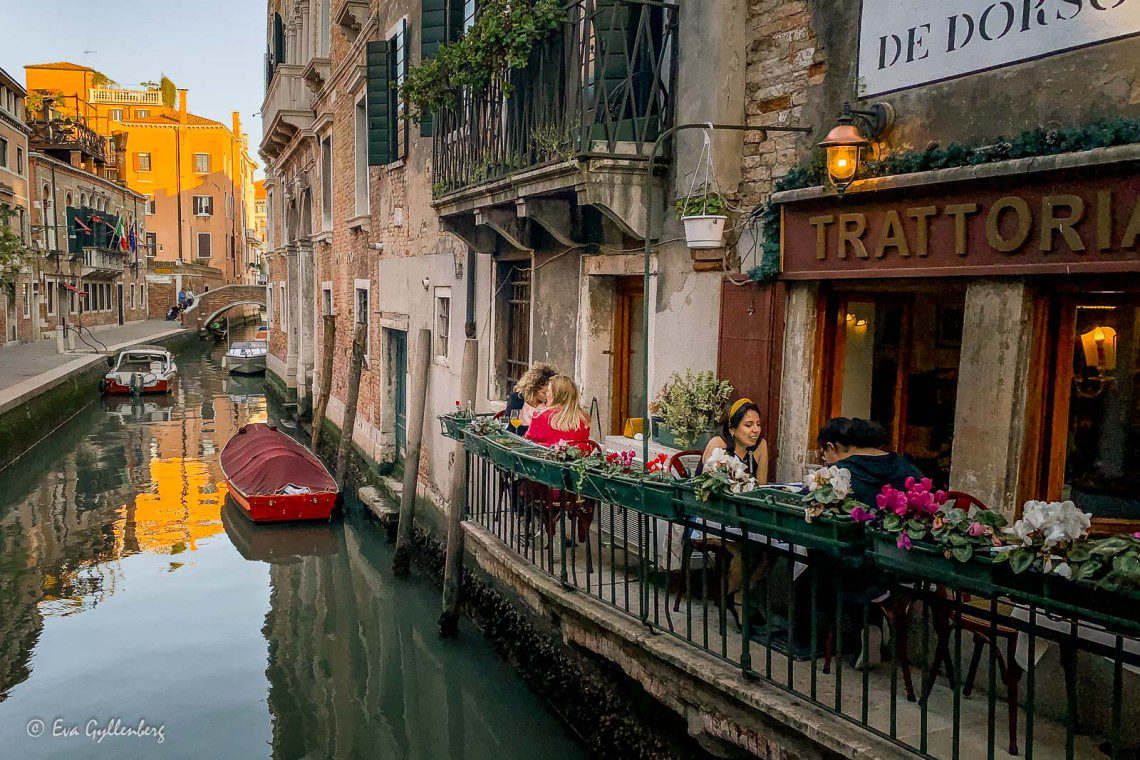 6. How bad are the restaurants?
Before we went to Italy I had read a lot about all the bad restaurants in Venice. Touristy, boring and expensive. I can only say that those who wrote this were partly wrong! Sure - if you're just walking around the San Marco neighborhood, you're bound to come across touristy restaurants, touristy menus and touristy prices. But if you (like us) eat in the residential areas instead, you'll find plenty of good restaurants at regular Italian prices. One thing to keep in mind is that Venice is a city with many luxury restaurants, if you want to eat at one of the finest hotels/restaurants they may have a dress code. Check it out before you book!
We pre-booked restaurants in Venice (and in the rest of Italy) via the app "the fork" and could then both book special offers (-25% on the bill) and see ratings and comments from thousands of visitors. I can warmly recommend the restaurant Hostaria Osottoosopra in Dorsoduro that we had dinner at - reasonably priced, tasty and cosy!
Heard about ´bacari? There are small bars unique to Venice, where locals go for a drink and cicheti (type of tapas). Usually with very few (or no) chairs, so if you want to sit and talk for a long time, you should probably rather go to one inn or tavern instead.
By the way, did you know that the drink Aperol Spritz (also called Spritz Veneziano) comes from Veneto? It is served in large glasses in the vast majority of restaurants and bars and must be the most ordered drink in town. The price is usually between €5-8.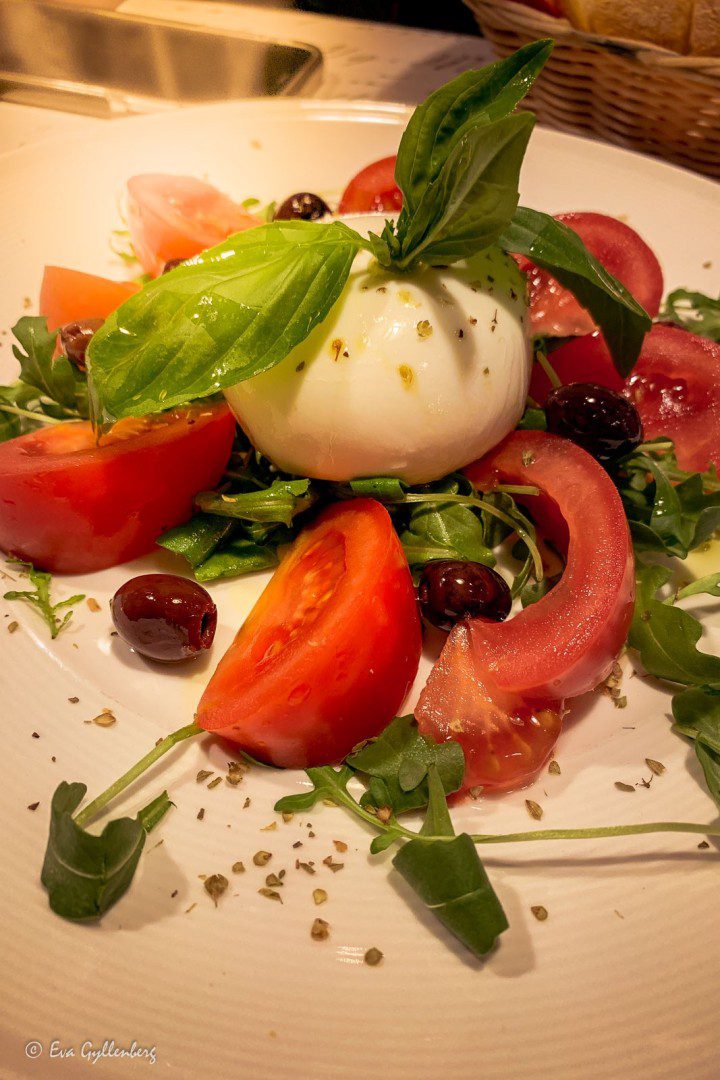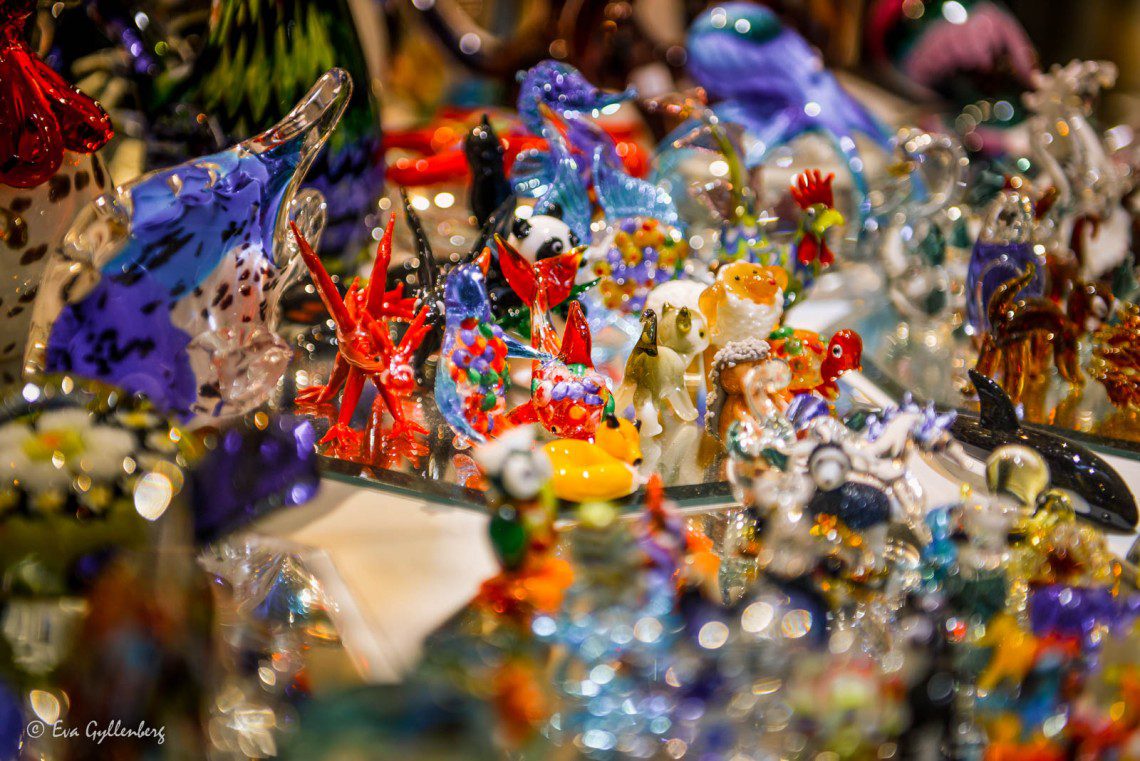 7. What should I buy?
Venice is not a shopping paradise like Milan. Here you will not find large shopping centers, but rather small craft shops.
The main souvenir in Venice is glass. You will find most glass shops on the island of Murano, but you can also find shops with Murano glass inside Venice. Unfortunately, there are a lot of "tourist shops" in central Venice that do not sell genuine handicrafts, but if the price is too cheap, assume that it is probably not genuine. I bought a pair of silver earrings with a glass bead from a glassblower in Murano and paid €30 for them. Similar copies can be found inside Venice for €5.
Other popular items to buy are carnival masks, Burano lace cloths and leather goods.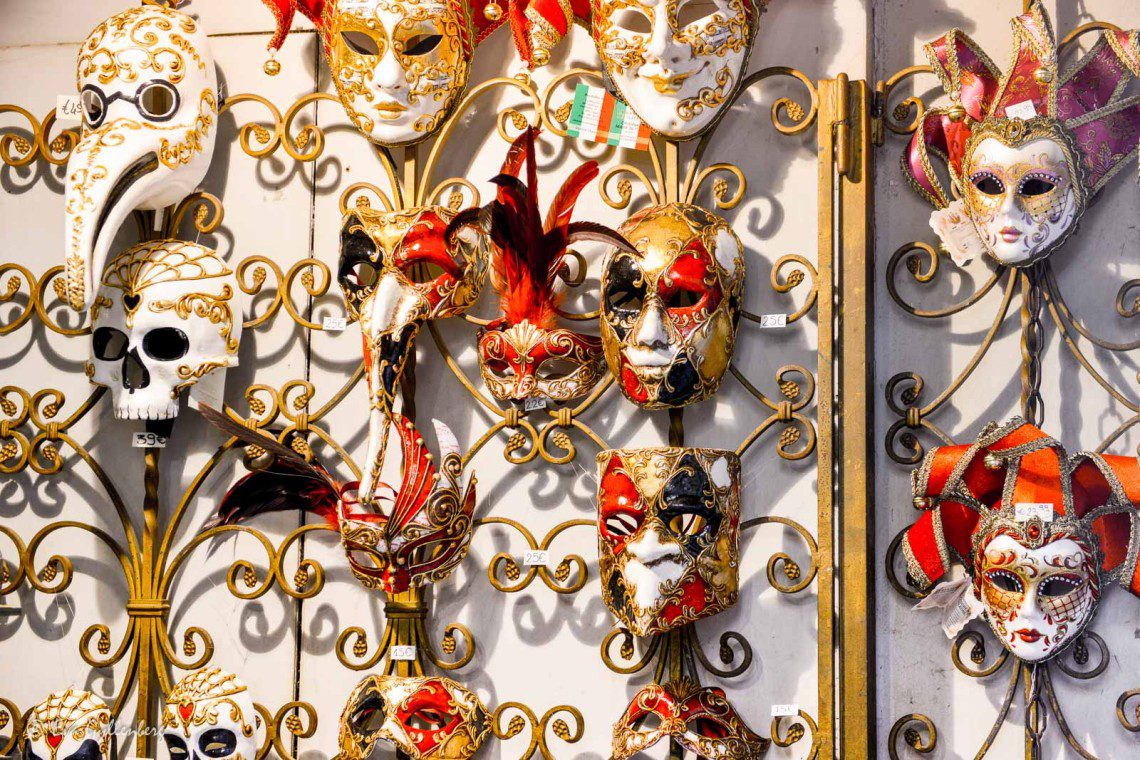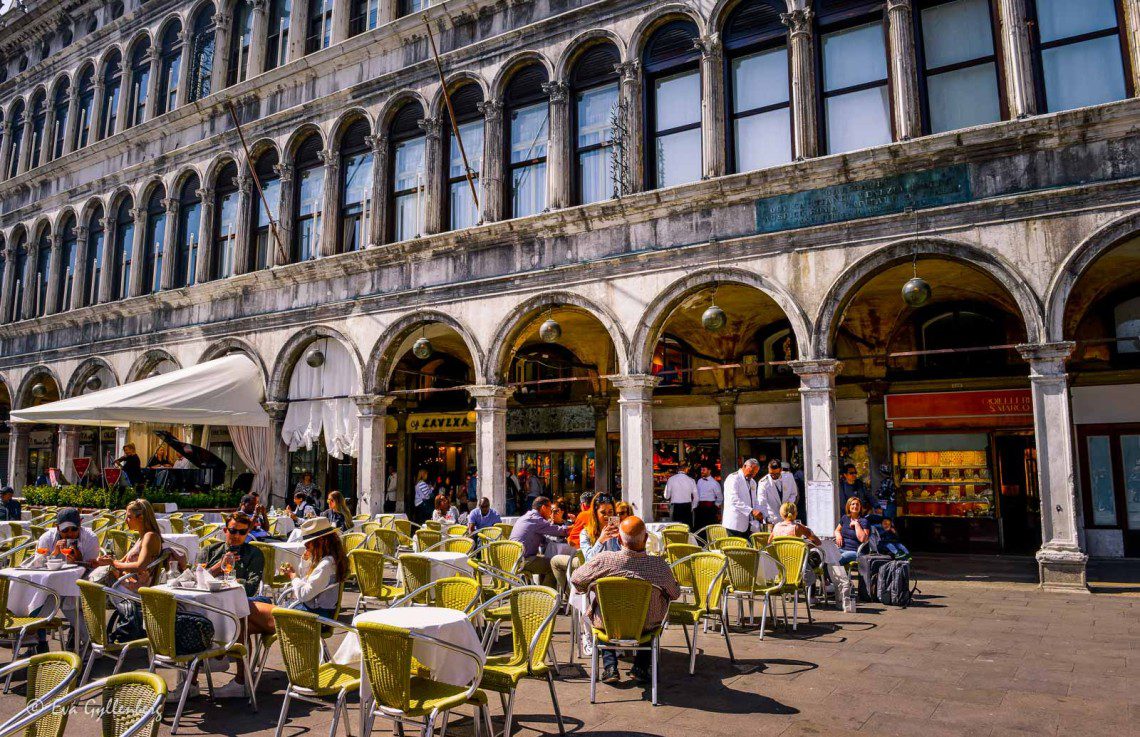 8. What should I NOT do in Venice?
Don't travel to Venice with a big and heavy suitcase! Getting to Venice with a large suitcase was not easy. The vaporetto from the parking garage was full of people and the streets and bridges are not made for rolling heavy bags on. Pack in a small, light and easy-to-roll bag and everything will be much easier.
Do not eat or drink at St. Mark's Square! Sure, it will be great holiday pictures but be prepared to pay 3-4 times more expensive drinks than a few hundred meters away.
Don't forget to bring cash! Unexpectedly, many smaller places do not accept credit cards for a coffee or an ice cream. But perhaps not so strange, when an espresso costs less than €2.
Don't forget to ask about the price of the drink/ice cream/food before you order! If something is not on the menu, at worst it can be a way to cheat tourists out of money.
Don't flash your wallet! Venice is a safe city, but where there are tourists, there are pickpockets. Keep an eye on your pockets and purse.
Do not visit Venice during acqua alta! Floods are common in Venice and they usually occur between October and January. In November 2019, water levels were 1,87 meters above normal and the entire city's streets and houses – including St. Mark's Church – were flooded.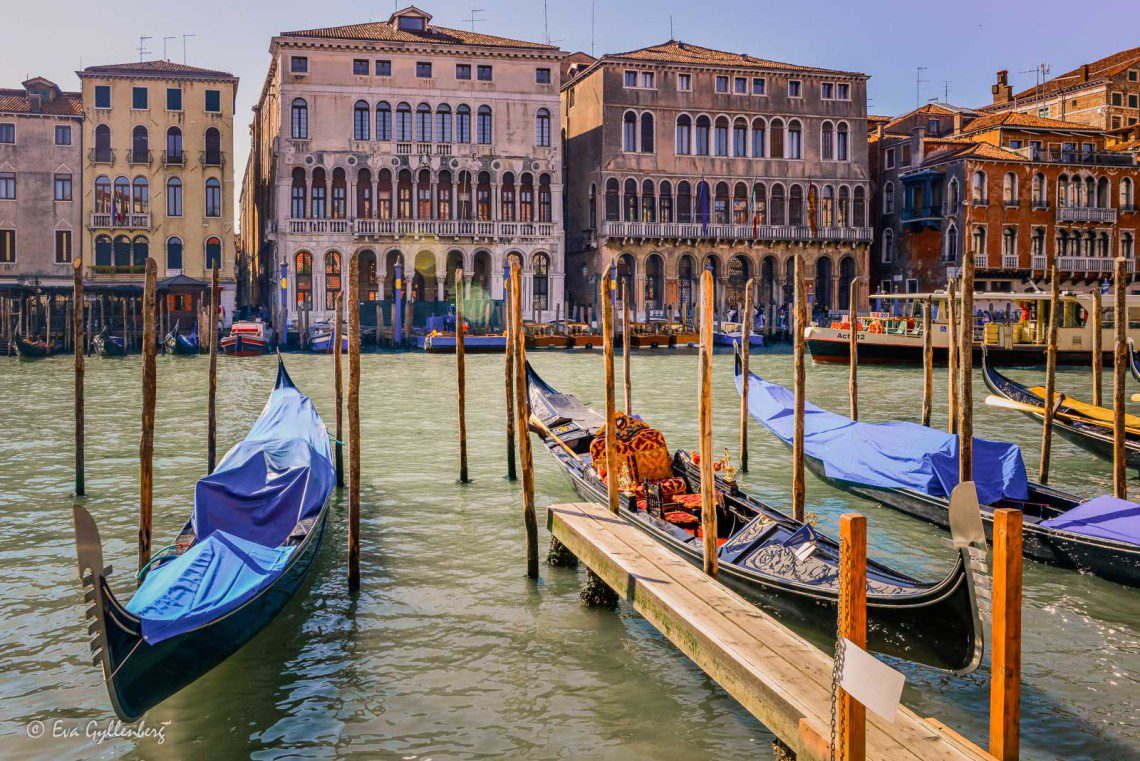 Want to read more of my travel tips? do not forget to like Rucksack on Facebook or pin my post on Pinterest!
Have you been here? What did you think of the destination?
Been there - didn't like it!
0
Not keen at all to go here!
0
Eva Gyllenberg
Travel blogger, gastronaut, photographer and family adventurer with over 55 countries in his luggage. Eva loves trips that include beautiful nature, hiking boots and well-cooked food. On the travel blog Rucksack she takes you to all corners of the world with the help of her inspiring pictures and texts.