One of New Zealand's last explored wildernesses remains one of the country's wildest. Here, nature invites you to drama from the first floor. A play in several acts. The first European circumnavigators saw the alluring fjord from the sea, but they all sailed past the steep cliffs of Milford Sound. Not until the beginning of the 19th century did the first adventurer dare to sail in. To sail into an unknown passage with a large vessel without radar and sonar was to take a great risk. The captain could risk the ship running aground, wedged in a narrow passage, or stuck inside the strait without wind. A death sentence for the entire crew. Not something you want to risk when you've traveled halfway around the world on a journey of discovery.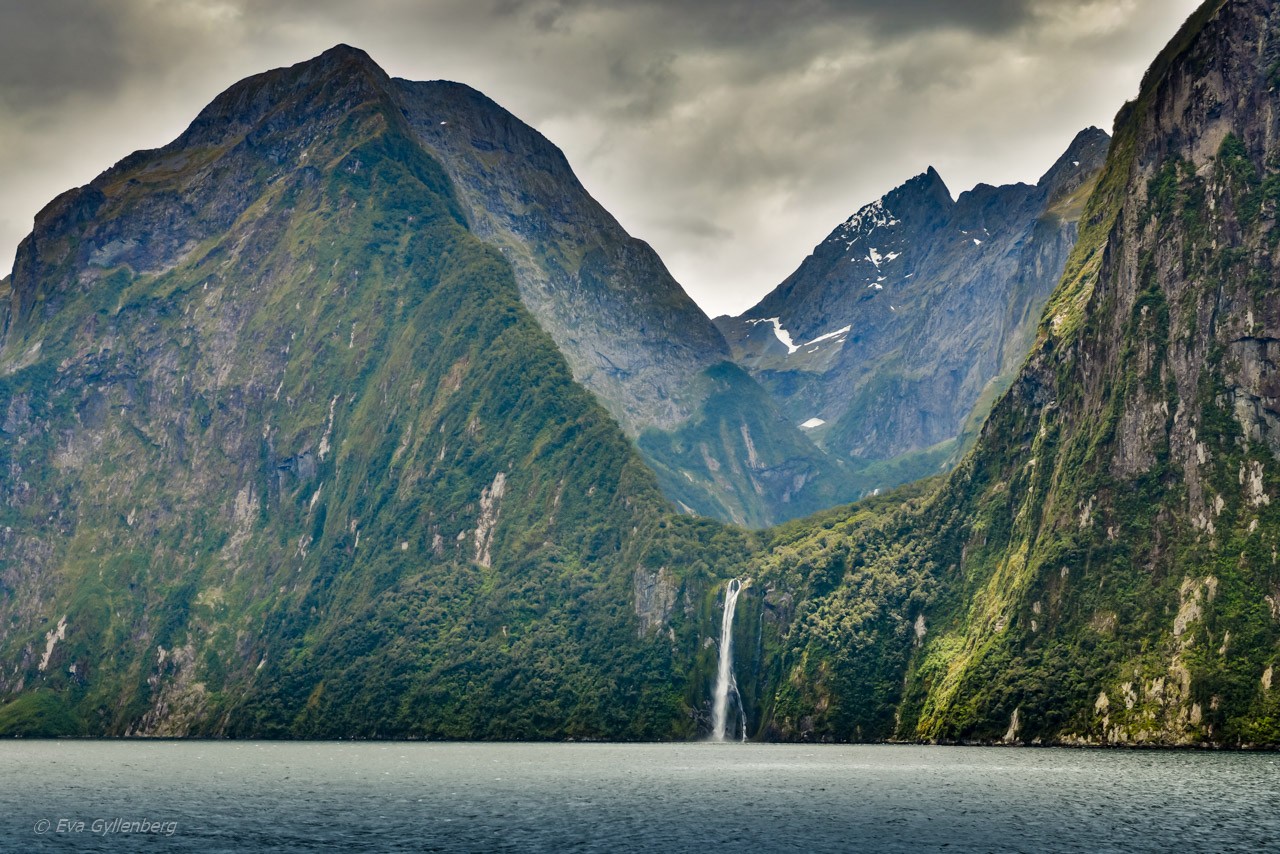 I probably would never have guessed that one of the world's rainiest areas is actually New Zealand's biggest attraction. In Milford Sound, it rains nearly 7 meters (!) of rain per year and it rains on average 182 days a year. Almost every second day it rains somewhere here among the mountain peaks and thanks to these amounts of water, the walls of the fjord are covered with wild waterfalls all year round. This is so unique that it has actually created its own climate zone here. The weather is changeable, shifting and unreliable. Wild and beautiful.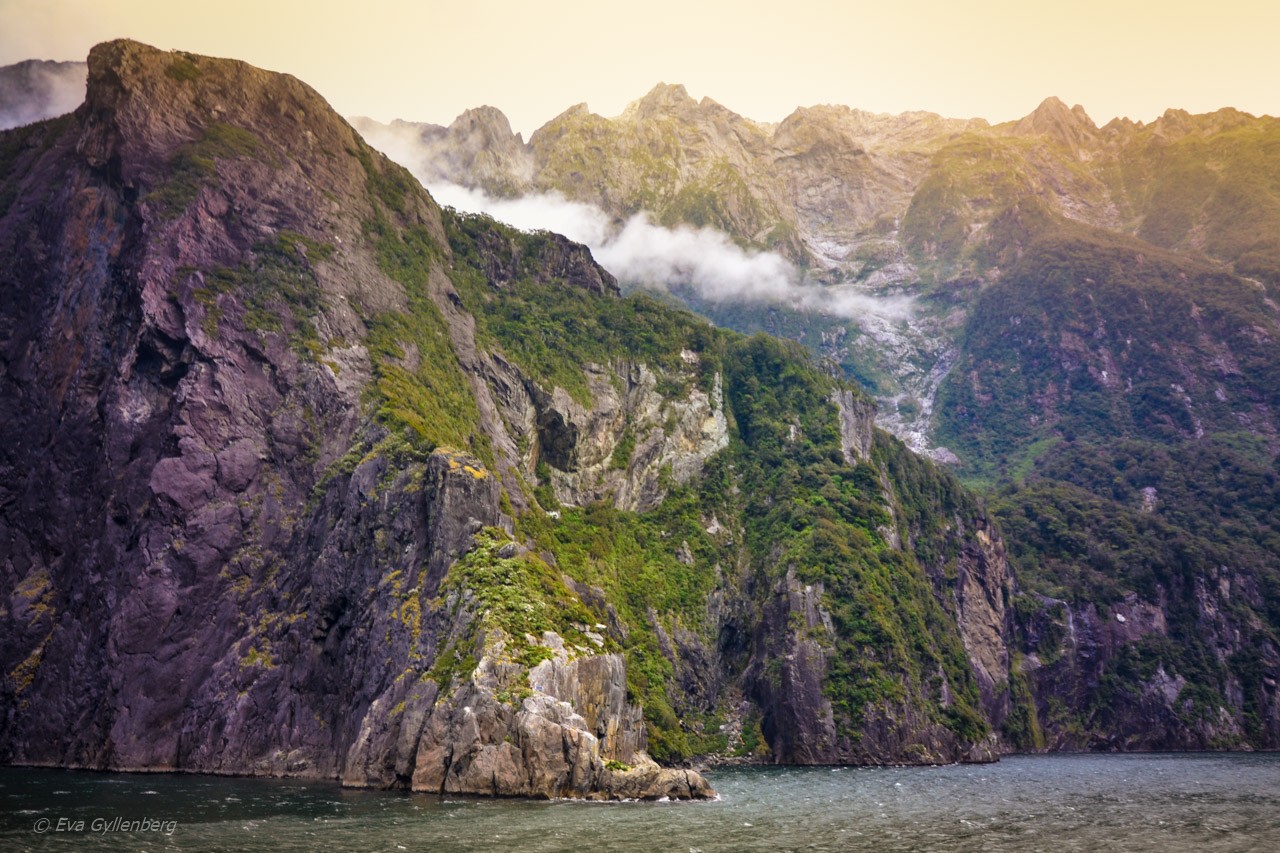 Milford Sound is part of the Te Wahipounamu World Heritage Site in Fiordland National Park – a wilderness in south-west New Zealand filled with steep cliffs, deep sea, lush rainforest, roaring waterfalls and snow-capped mountains. The area's beauty today attracts over a million tourists a year, despite the long distance to get here. If you look at a map, Milford Sound looks like it's only a stone's throw from Queenstown, but in reality it's a detour of 4 hours.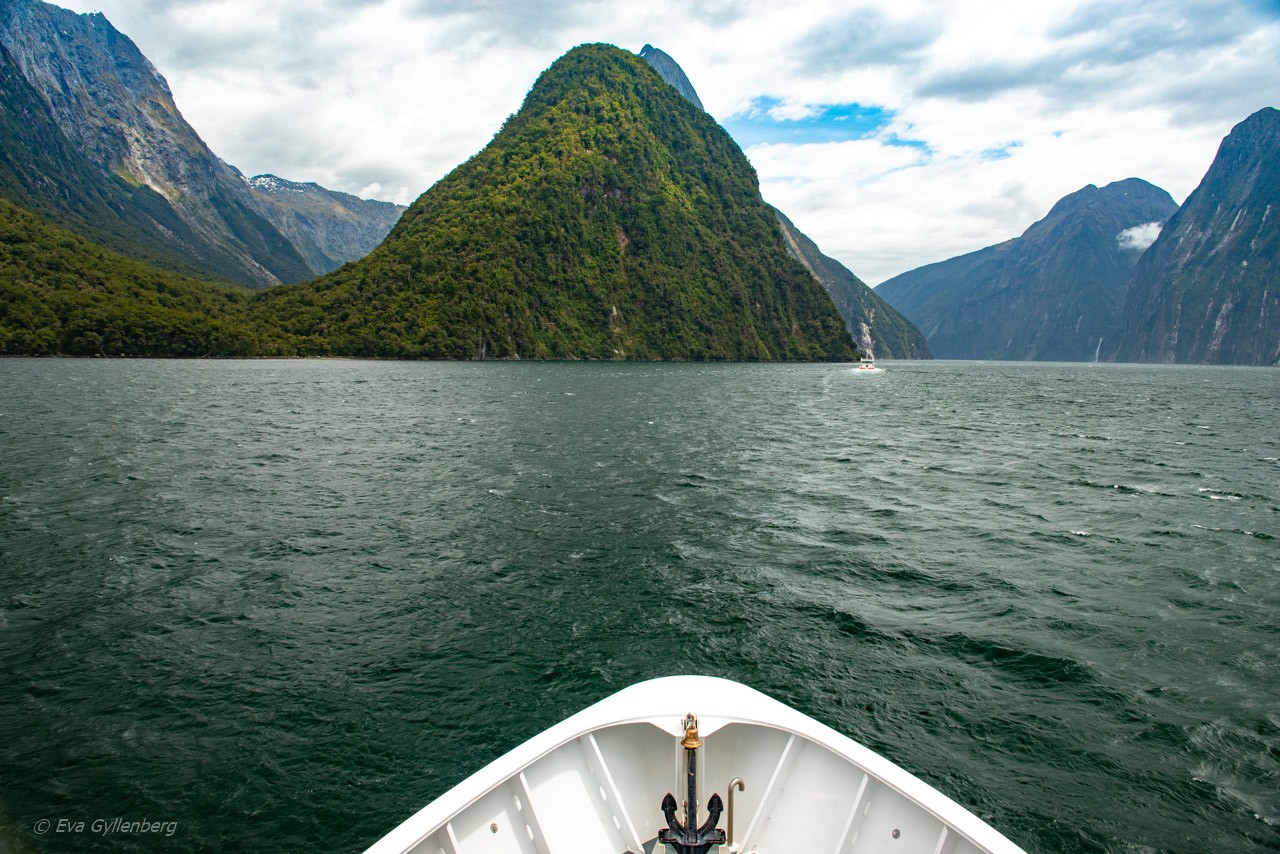 Milford Sound is over 250 meters deep in parts, but because of all the waterfalls, the top 10 meters of the sea surface is not sea water - but fresh water. A unique composition, which gives the fjord a sensationally rich animal life. Fur seals, bottlenose dolphins and penguins are just some of the animals that thrive in the fjord's deep waters. Going on a cruise is therefore an excellent way to discover both the fjord's dramatic cliffs and meet the fjord's inhabitants. If you're lucky, you might even meet a whale, they swim in here at regular intervals.
We went on a 2 hour cruise from Milford Sound that took us out through the fjord, out to sea and back. On the way back to port, the boat literally drove through a waterfall. Wet, unexpected and appreciated. There are more than a handful of organizers of boat trips on the fjord, but always book in advance! It's no fun driving 30 miles only to be told that all the boat trips have ended.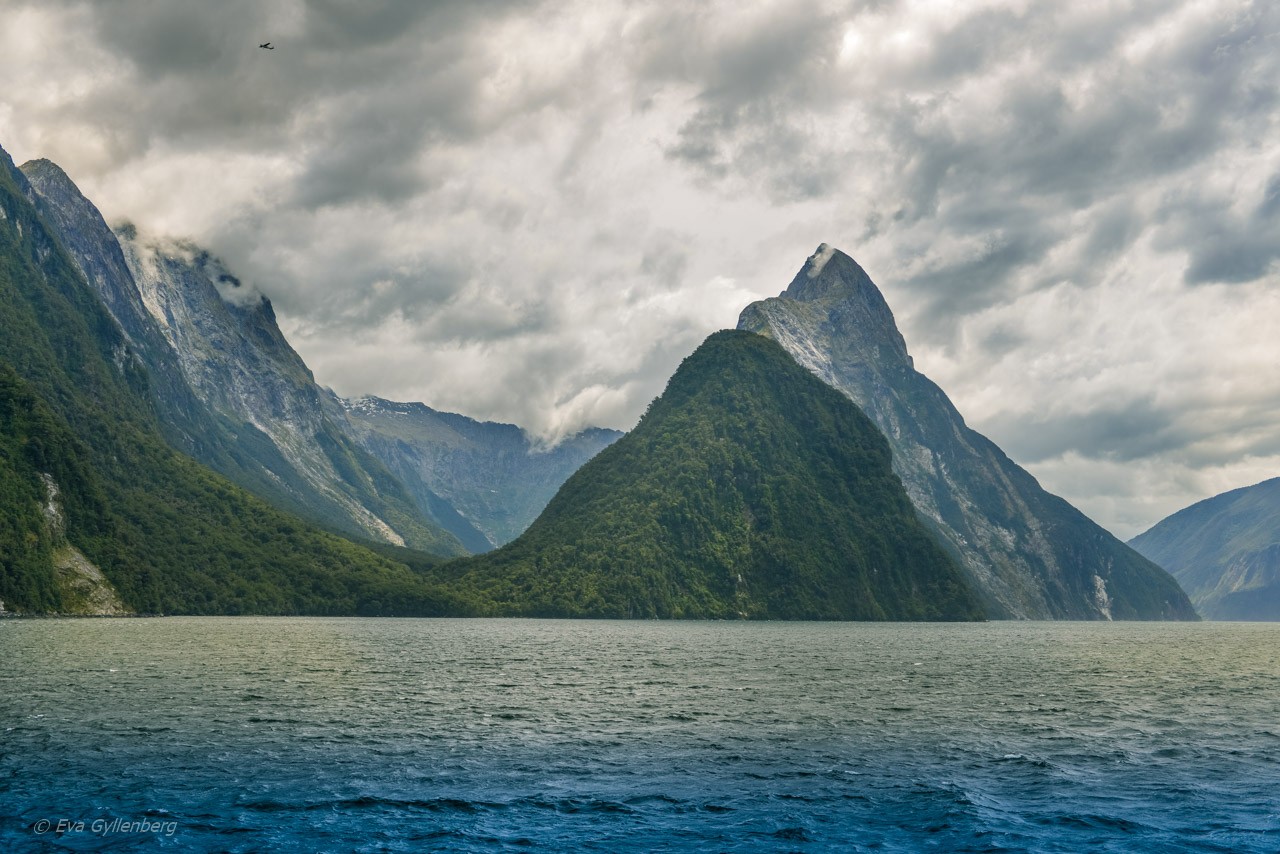 What should I consider when going to Milford Sound?
It's very popular to drive here from Queenstown and the roads are narrow and twisty, so make sure you're rested before venturing into left-hand traffic.
The weather is rainy and chilly even in summer, so bring more clothes than you think you need. It's a lot easier to take off a layer of clothing because it's too hot than to find a sweater in Milford Sound. Wind and waterproof clothing that breathes is needed all year round.
Keep in mind that the roads here can be icy and slippery during the winter months, so make sure your rental car has winter tires and/or snow chains.
Expect queues and waiting times of up to 30 minutes (in high season) to get through the one-way tunnel on the way to Milford sound,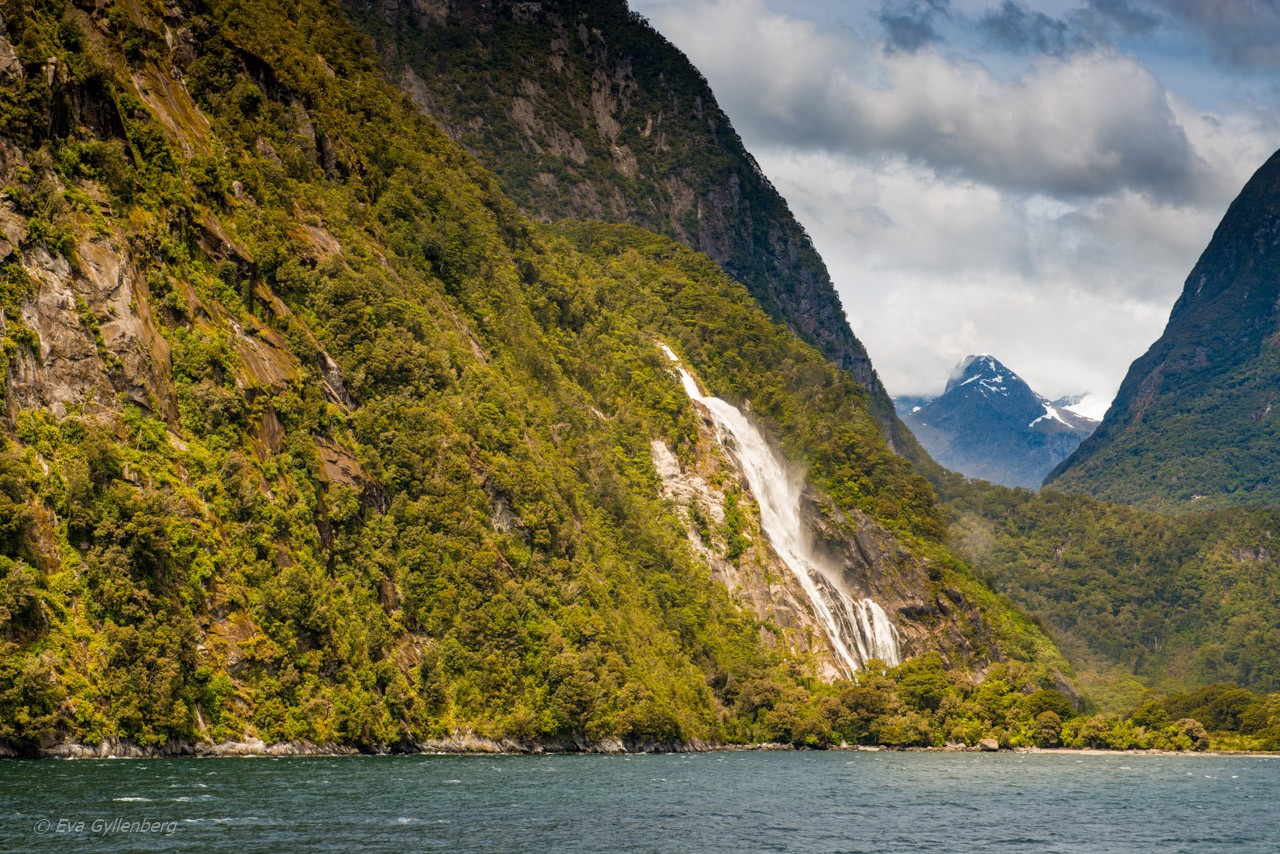 How do I get to Milford Sound?
Milford Sound is located on New Zealand's South Island, almost 30 miles from Queenstown. The journey to Milford Sound takes 4 hours by car, but you can also book onto one of the many day trips by bus that depart from Queenstown. We stayed one night in Te Anau (12 miles from Milford Sound), to avoid driving 60 miles in one day. There are plenty of sights along the way, so you need room in your schedule to stop and enjoy the scenery.
There is almost no service between Te Anau and Milford Sound, so be sure to fill up before heading out on the last 12 miles to the fjord. There is also no mobile coverage (for us with Telia anyway), so also bring water and some food with you.
Do you want to read more about New Zealand? Look into my New Zealand page!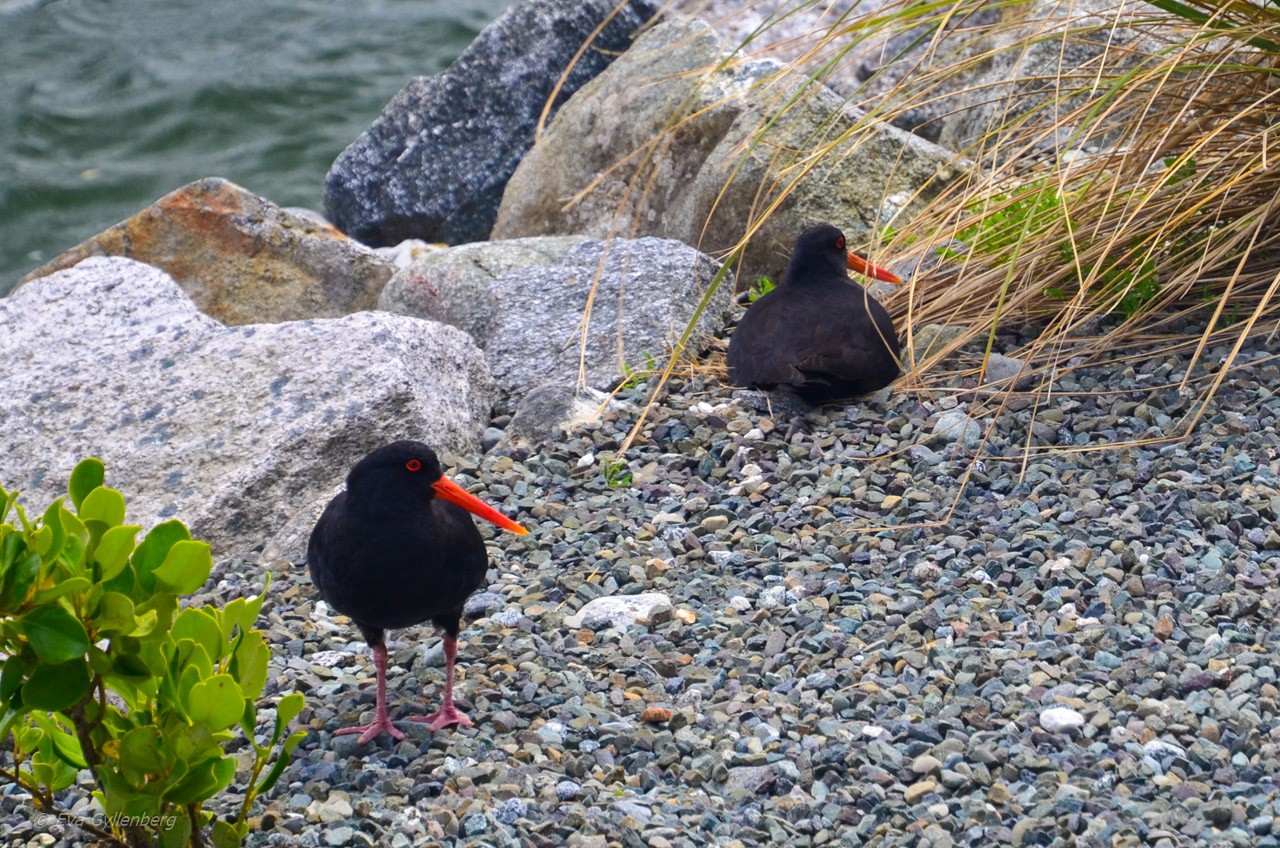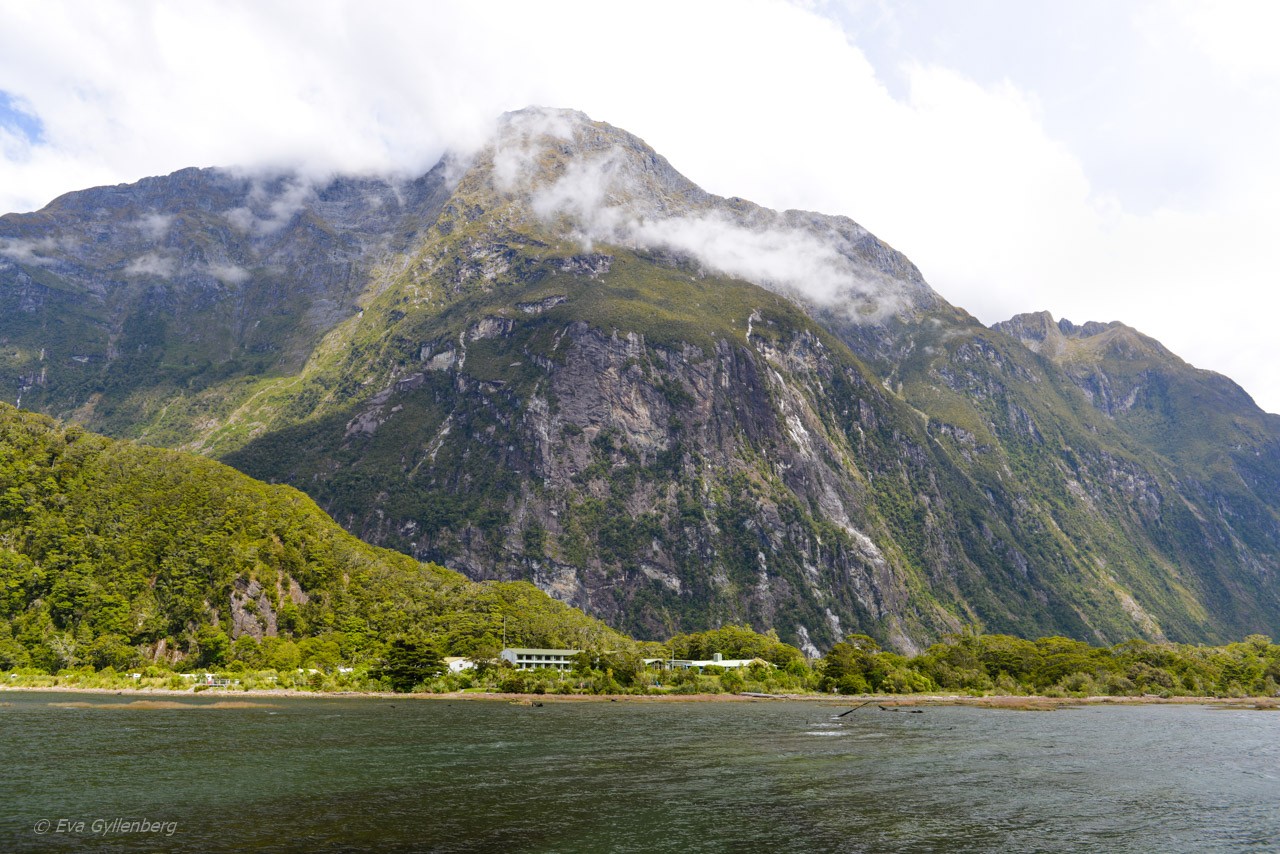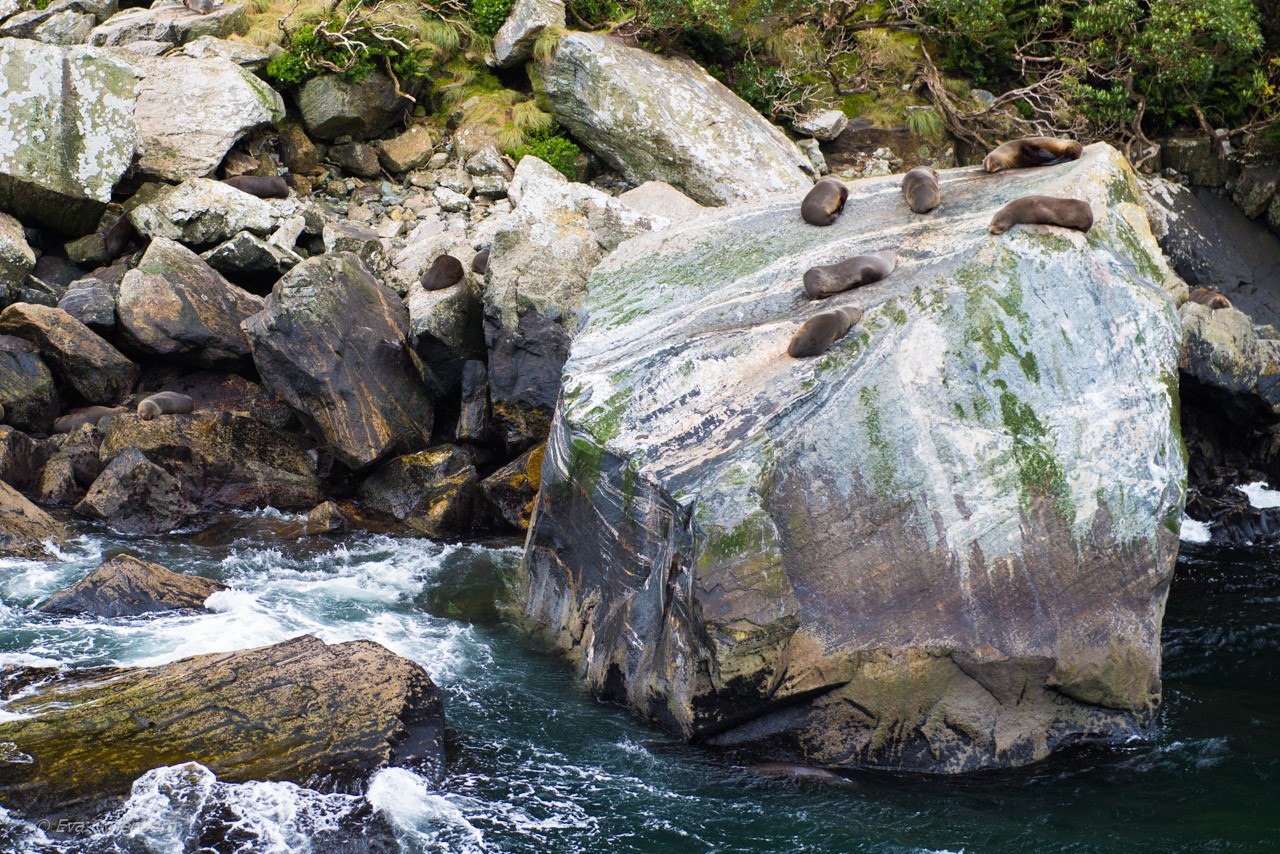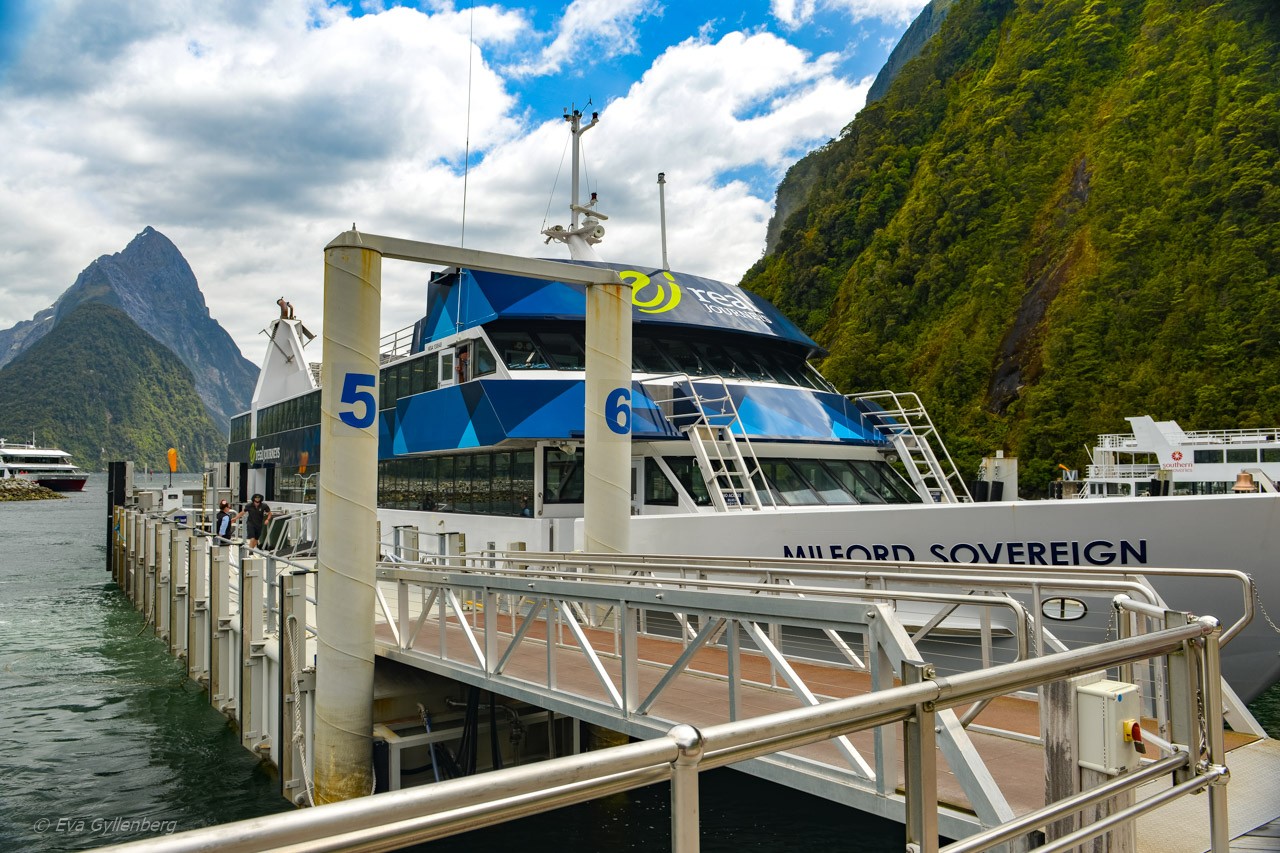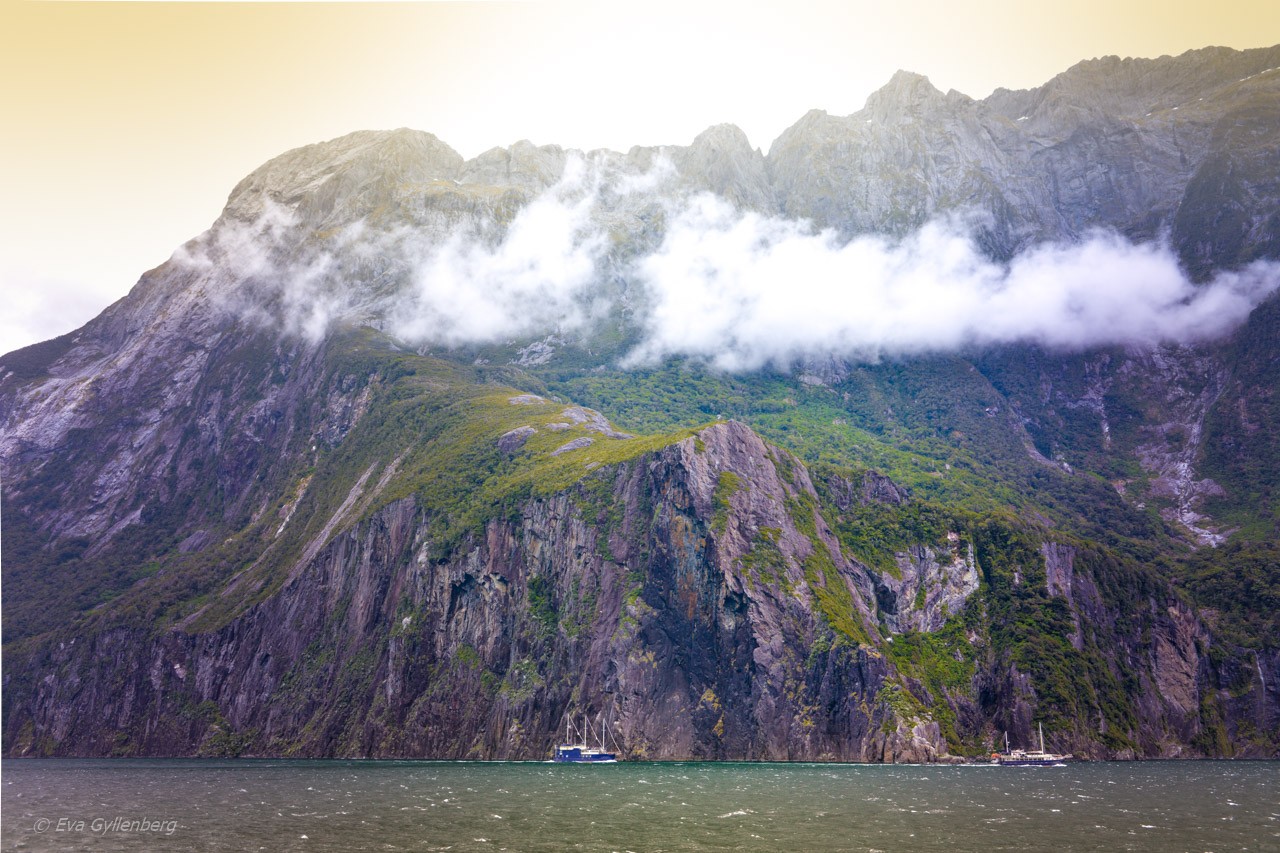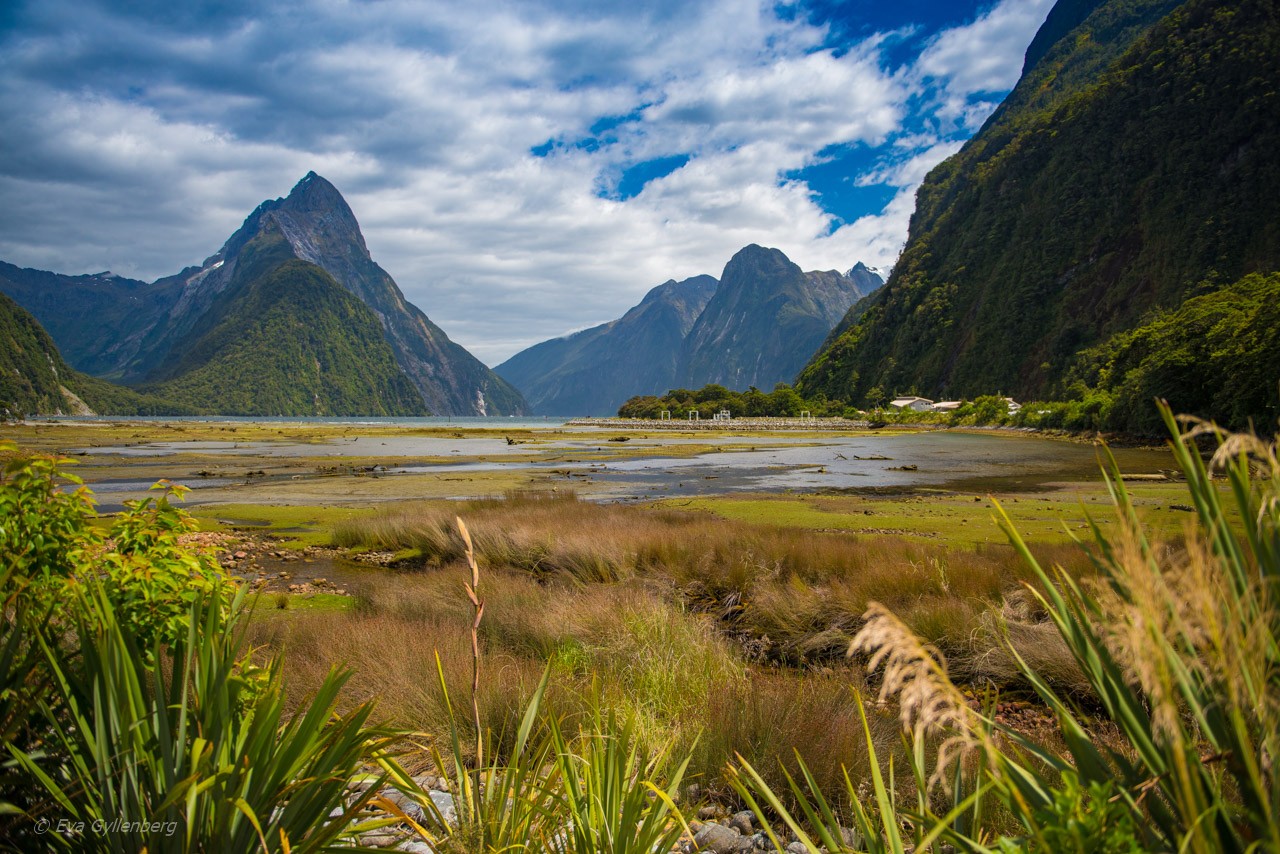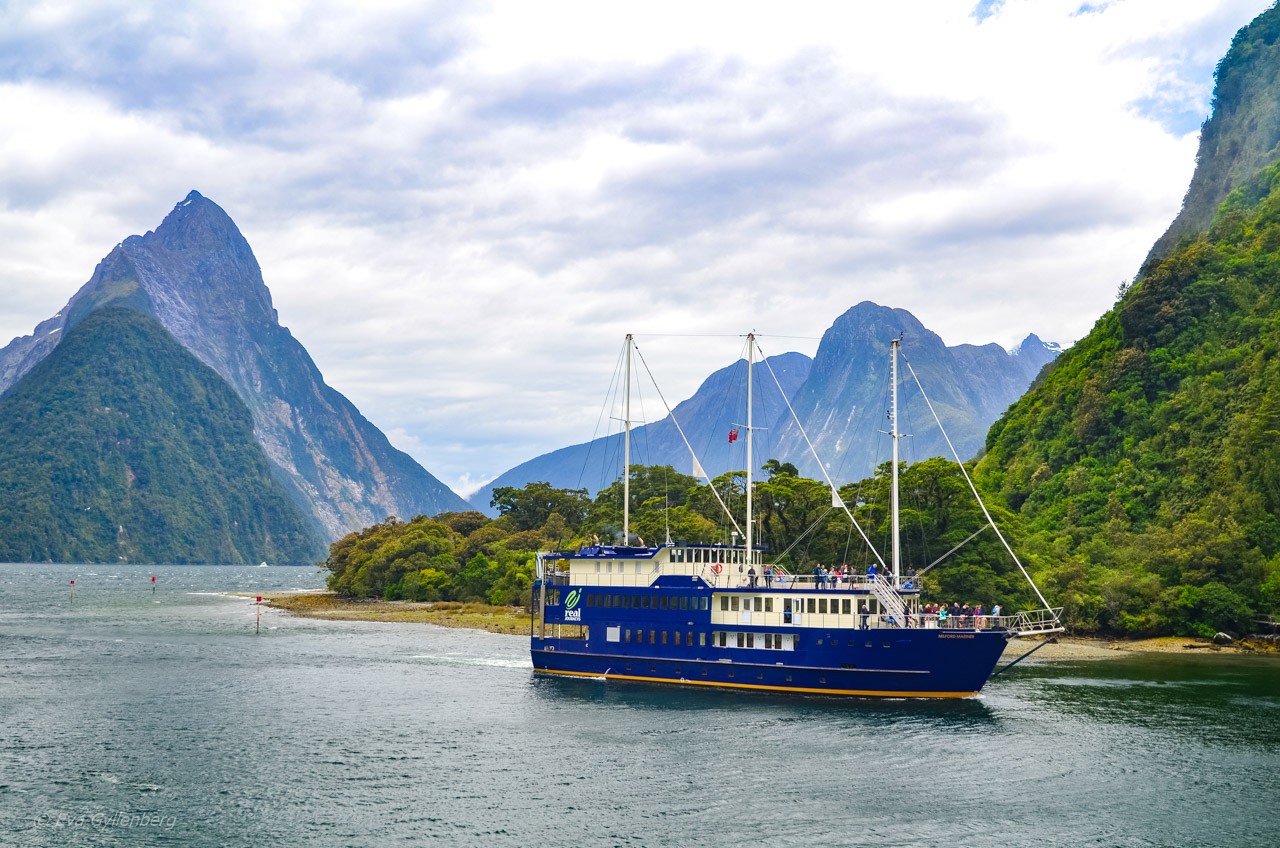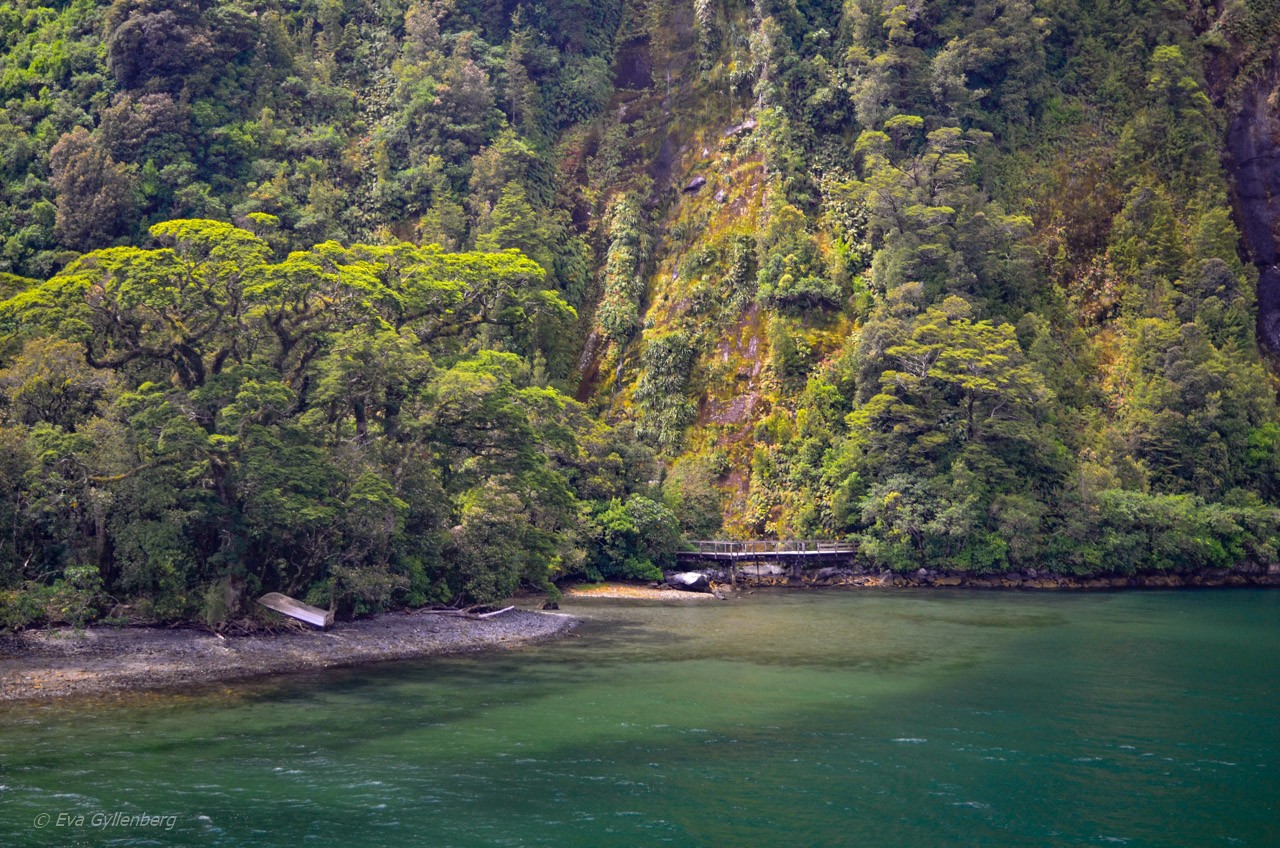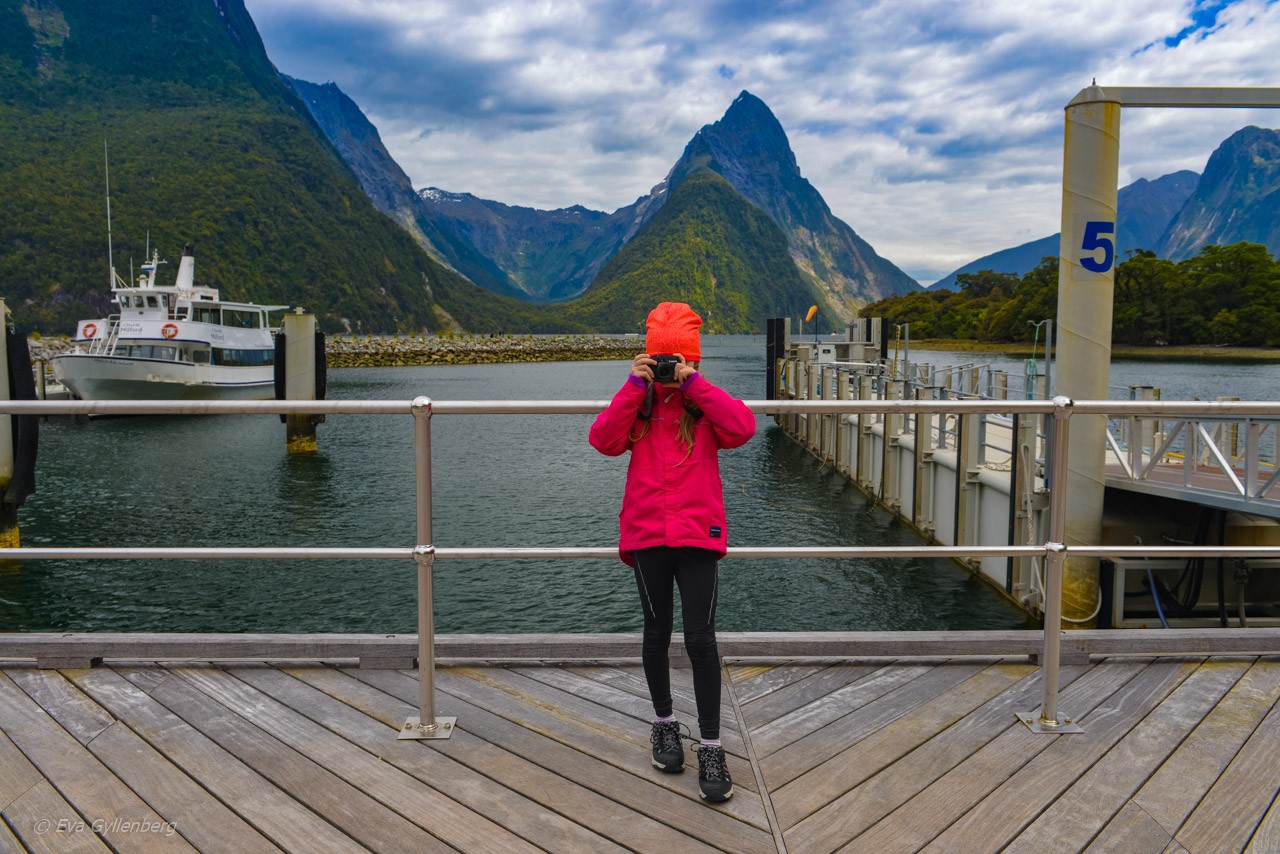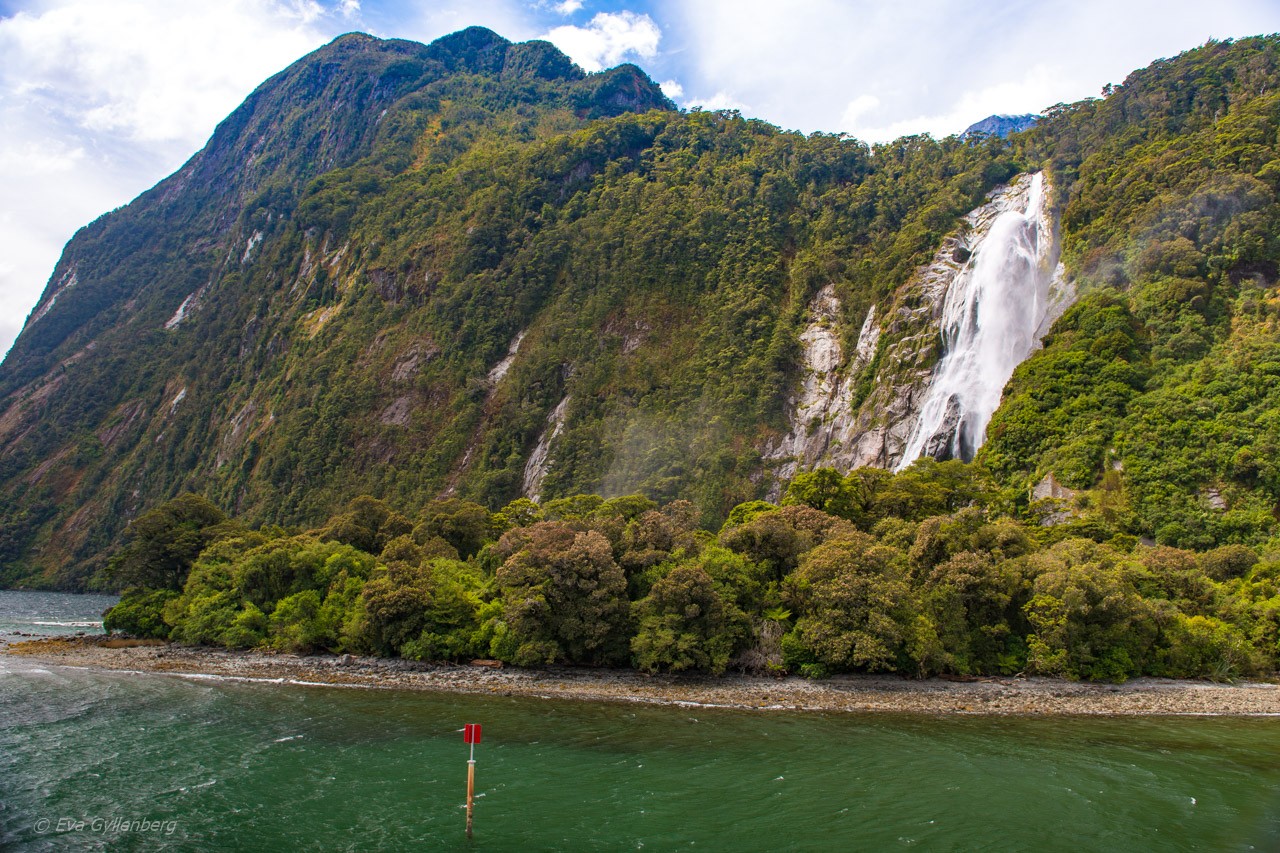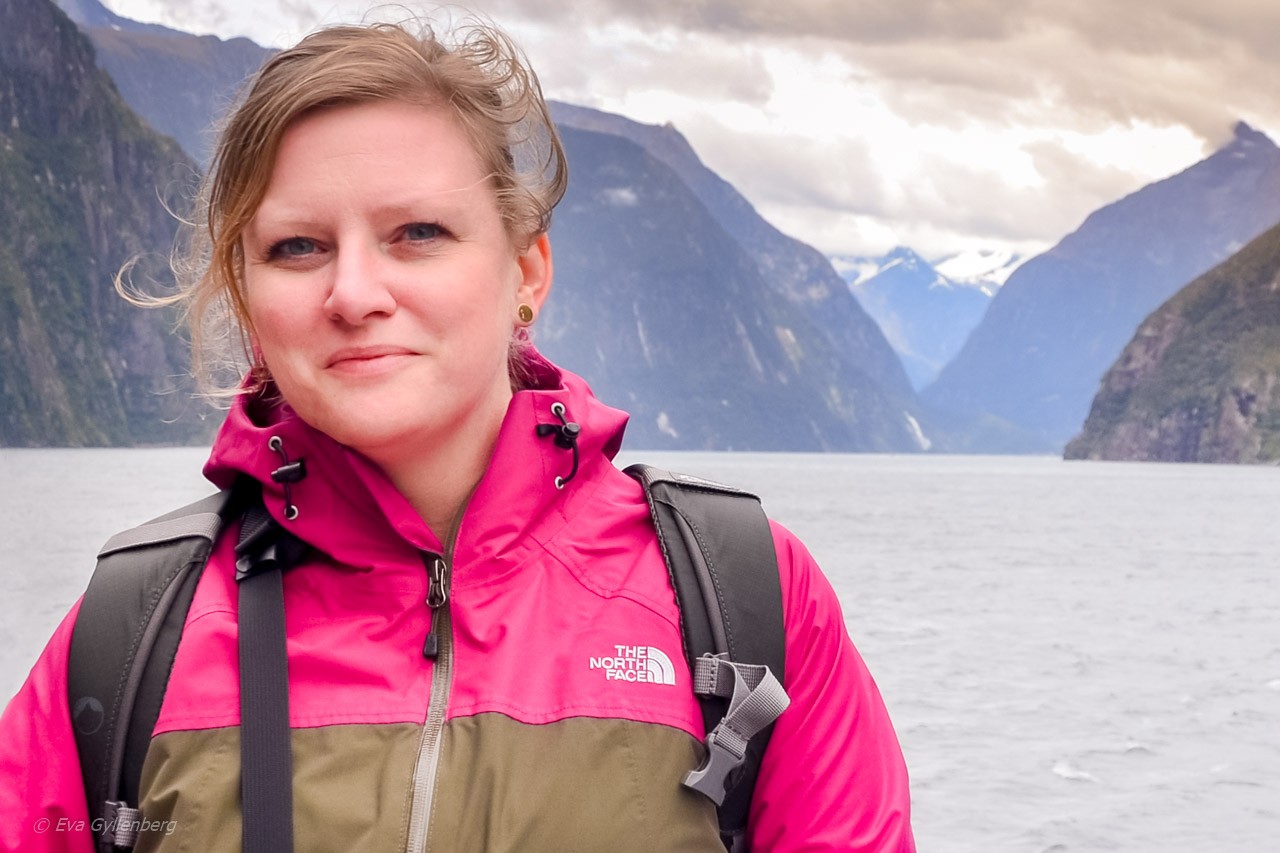 Want to read more of my travel tips? do not forget to like Rucksack on Facebook!
Have you been here? What did you think of the destination?
Been there - didn't like it!
0
Not keen at all to go here!
0
Eva Gyllenberg
Travel blogger, gastronaut, photographer and family adventurer with over 55 countries in his luggage. Eva loves trips that include beautiful nature, hiking boots and well-cooked food. On the travel blog Rucksack she takes you to all corners of the world with the help of her inspiring pictures and texts.