Hong Kong is one of the world's most exciting food cities, with small restaurants and cafes in every little corner. The majority of restaurants serve dishes from Cantonese cuisine, but here you will find restaurants serving delicacies from practically all the Chinese provinces. Then of course there are thousands of eateries serving international cuisine from the rest of the world, so everyone's taste buds can find something to eat in Hong Kong. Perhaps the most interesting restaurant segment in my eyes lies somewhere between international and Chinese. Today, there is a plethora of innovative chefs serving crossover gourmet cuisine that makes Guide Michelin inspectors drool with delight.
But among all these thousands of restaurants and menus - which classic Hong Kong dishes should you try while you're here? Here are my favorites!
1. Dim sum
A must eat in Hong Kong! Dim sums come in all shapes and colors – steamed, baked, deep-fried – the little balls of dough are there for every taste. If you go to a classic dim sum place, you often get a menu (if you're lucky, it's also in English) on which you mark what you want, or you choose from the trolley that the waiter takes around the restaurant. If you've never eaten dim sums before, order the classic "pork" (minced pork). Then you can go all in on the BBQ pork buns and Shrimp dumplings. NOTE: If there is a bowl of water on the table, it is for you to wash the plates before eating. We learned this far too late…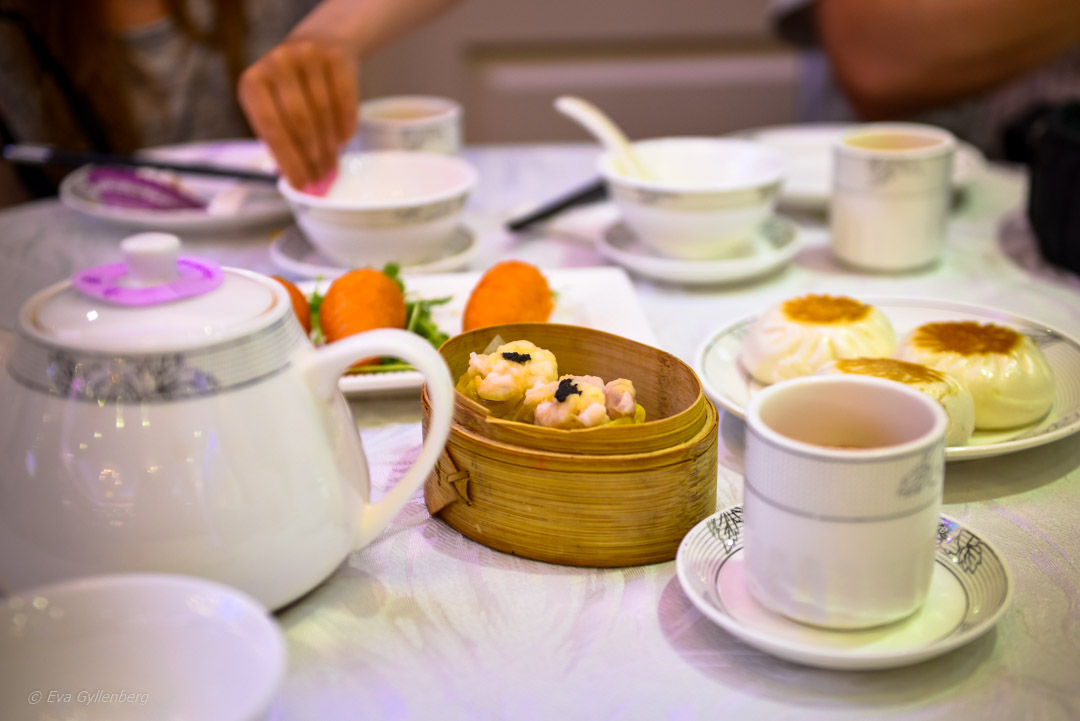 2. Char siu (Chinese bbq)
With a stunning red color, glossy with marinade and perfectly grilled, the flavorful pork Char Sui is hard not to love. Eaten with rice or noodles.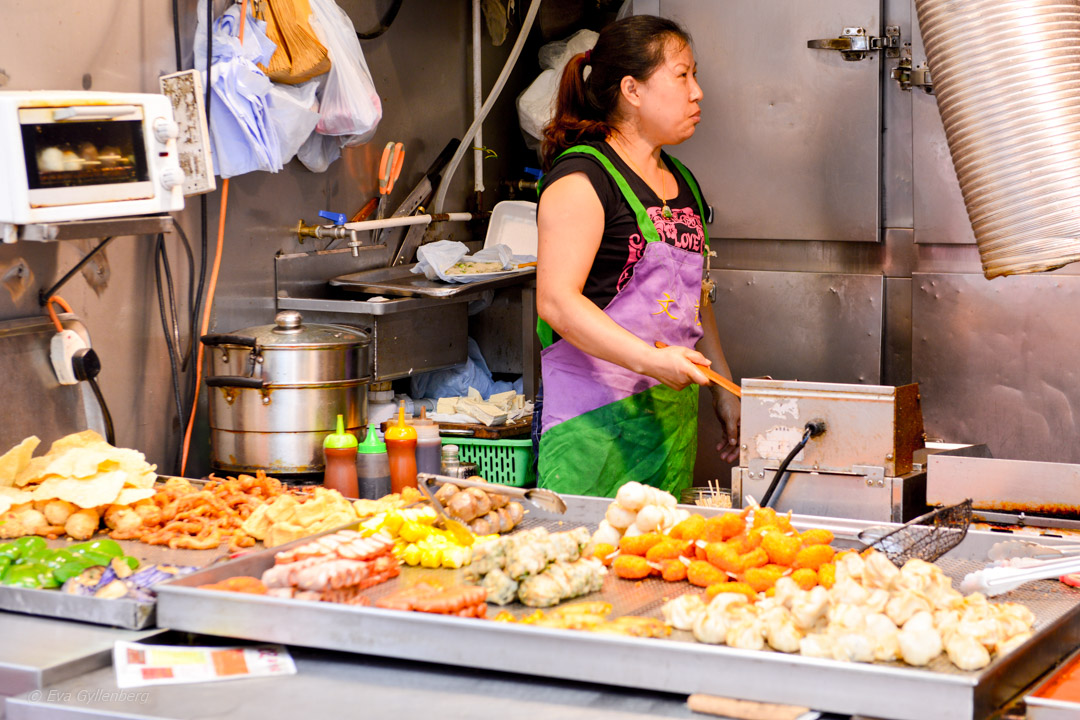 3. Wonton noodles
My standard lunch! Thin egg noodles with pork or shrimp dumplings with broth and vegetables. Incredibly tasty and filling! I had wished that it was here at home in Sweden as a lunch option during cold winter days.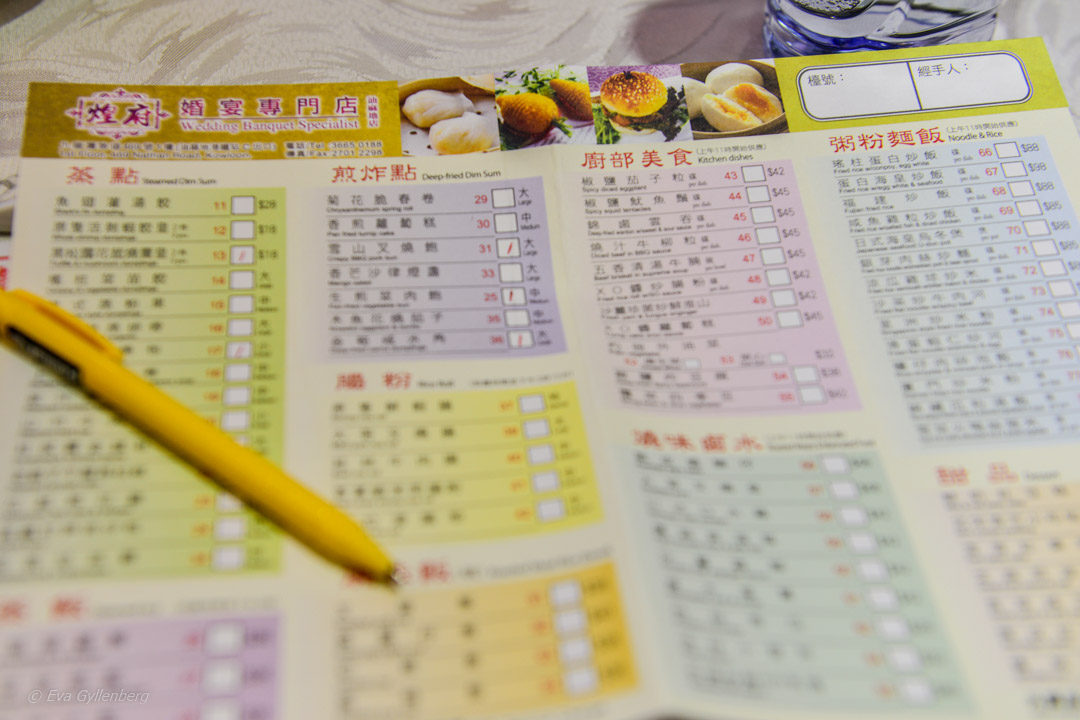 4. Sweet and sour pork
This doesn't sound so exotic, you might be thinking. But a really good Sweet and Sour Pork is not at all like the sweet and gooey dish you get served in Sweden. The pork should be well fried with batter, the peppers and onions should be crispy and the sauce should be really sweet and sour. There you have real comfort food. It should NOT taste like ketchup!
5. Peking duck
As the name suggests, this dish does not come from Hong Kong, but here you can find really good Peking duck. Crispy grilled duck is cut into slices and served with small thin pancakes, cucumber, spring onions and a sweet sauce (bean sauce or plum sauce).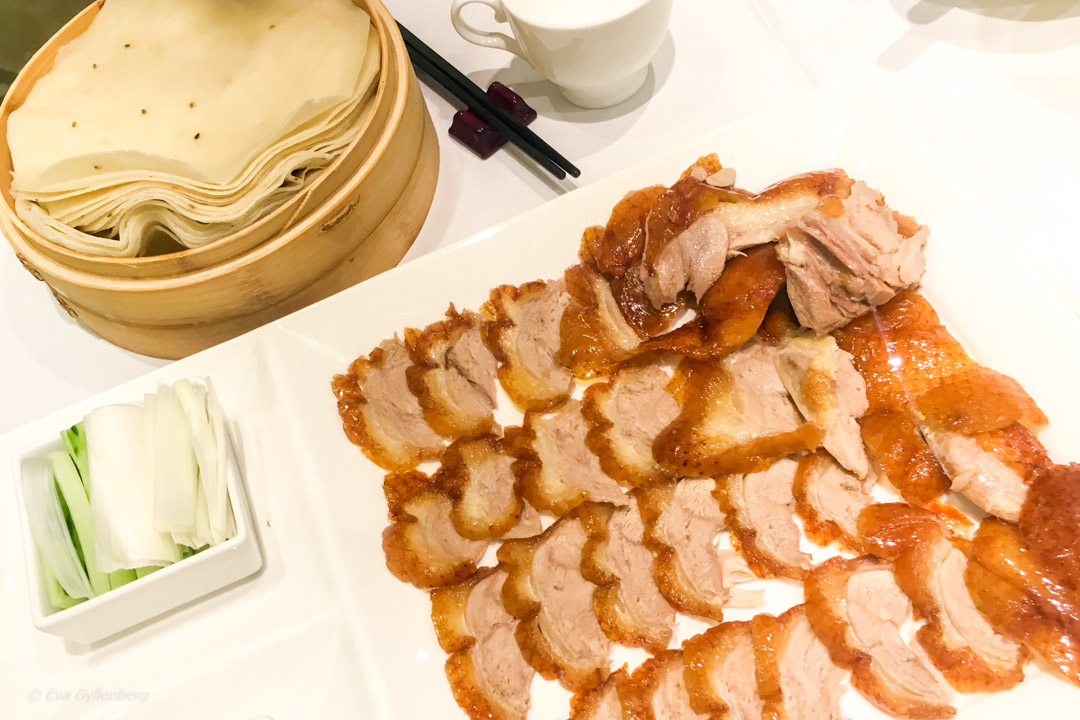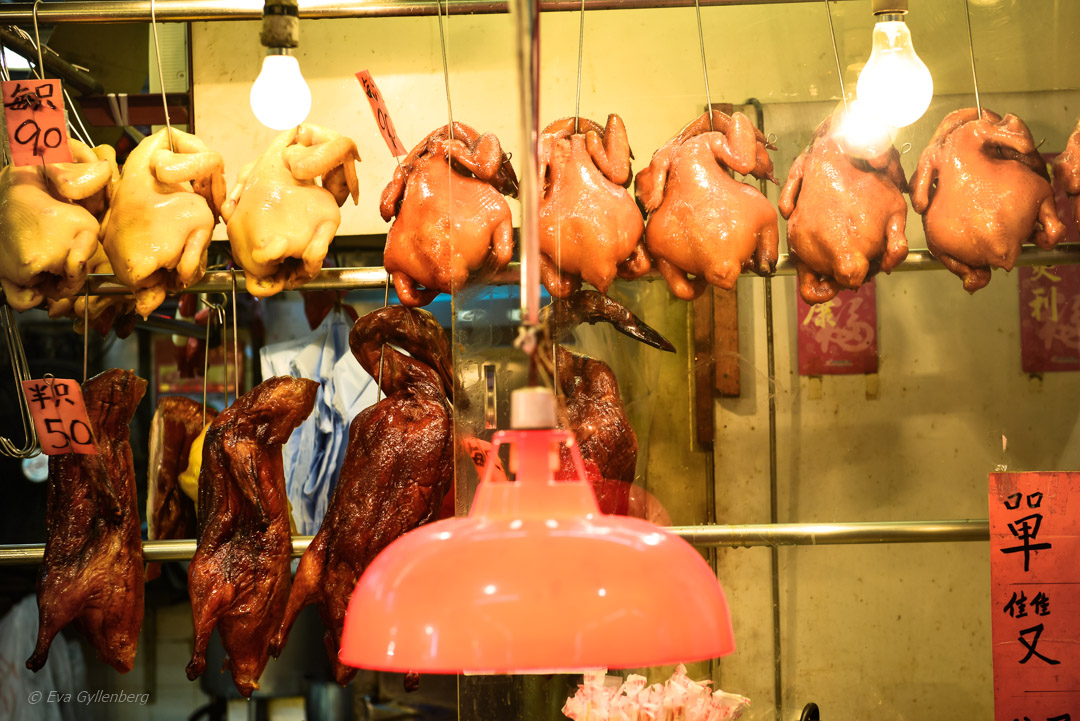 6. Hot pot
A favorite of both me and Hongkongers on cold days - the steaming hot broth in which you cook raw meat/fish/vegetables yourself is both social and delicious. Sit down at one of the custom-built tables, choose a broth (there's usually a mild one and a strong one) and start dipping and dipping and cooking.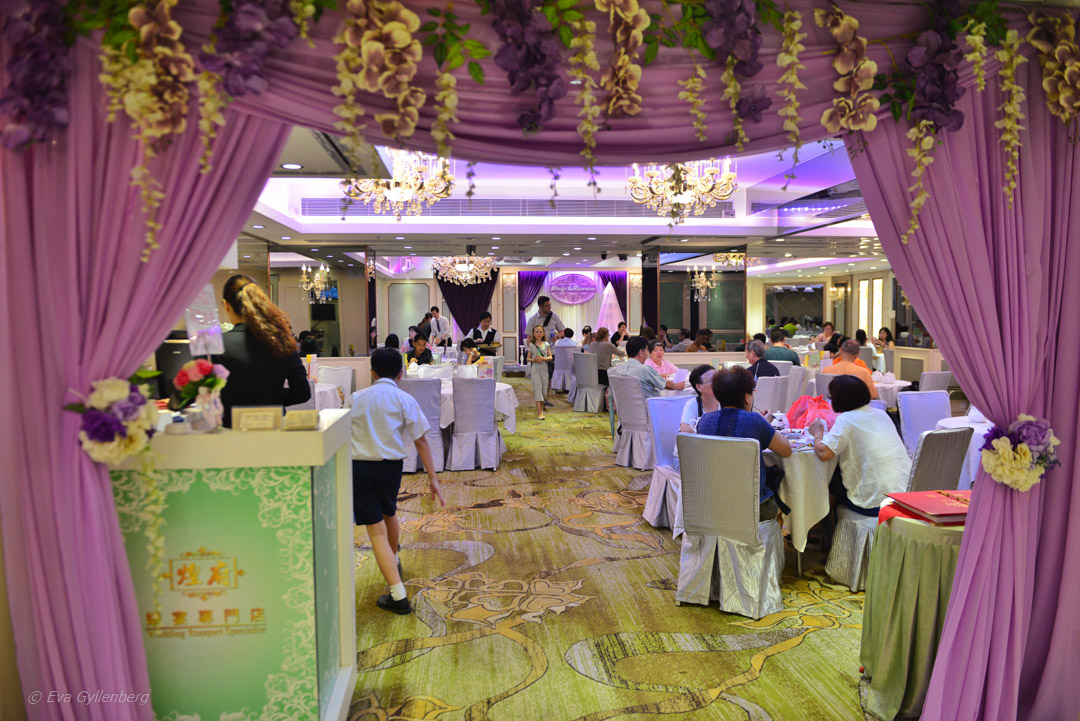 7. Egg tarts (dan ta)
I haven't found a Swedish name for these treats, but if I were to call them something, it would probably be vanilla caves. This is something as good as vanilla cream in a shell of dry puff pastry. Available in most cafes and bakeries and is perfect for a cup of afternoon tea.
8. Milk tea
Milk tea in Hong Kong is not quite what it sounds like, but a cup of steaming hot, slightly bitter, black tea served with condensed milk. A little sweeter, a little fuller and pretty far from a Swedish "tea with milk". Personally, I'd rather have a cold Taiwanese Bubble Tea instead – with flavored tea, regular milk and the tasty little gummy tapioca balls. Yum!
Do you want to read more about Hong Kong? Check out my Hong Kong site.
Have you been here? What did you think of the destination?
Been there - didn't like it!
0
Not keen at all to go here!
0
Eva Gyllenberg
Travel blogger, gastronaut, photographer and family adventurer with over 55 countries in his luggage. Eva loves trips that include beautiful nature, hiking boots and well-cooked food. On the travel blog Rucksack she takes you to all corners of the world with the help of her inspiring pictures and texts.