After visiting the two northernmost villages of the Cinque Terre – Monterosso al Mare and Vernazza, it was time for a visit to the second southernmost village in Cinque Terre - Manarola. "But wait now," thinks the friend out of order. Aren't there five villages in Cinque Terre? Well, cinque means five. But just because there are five villages, you don't have to visit all five, right? I had looked and read and felt and squeezed Corniglia, but found absolutely nothing in the village that felt unique. In Japan, it is common to talk about "temple blindness" among tourists. When you can stand in a completely unimaginably beautiful temple and just think "meh", because you have seen so many temples that you have stopped appreciating the beauty. I didn't want to end up in "pastel houses and lemon trees" blindness in Cinque Terre, but wanted to be able to enjoy every little lavender-colored gate. So I opted out of Corniglia to be able to enjoy more of the other four villages. So when we get off the train at the station in Manarola, we have plenty of time for what is important on a holiday in Italy – Strosa, enjoy and gelato.
It's lucky we have plenty of time. Because Manarola is popular. So popular that it feels like you're queuing when you're actually strolling. The whole world is here. The amount of language in my ear is more than I can take in. Such a difference to both Monterosso al Mare and Vernazza!
Manarola is considered the oldest of the Cinque Terre villages, dating back to Roman times. Today the village is the next smallest of the five villages and is best known for its old water wheel and for its footpath to Riomaggiore – Via dell'Amore.
We follow the stream of people down towards the harbour. It's a little extra crowded on the main street, as it's not just tourists who have to jostle for space, but also fishing boats. When there is nowhere to fit your boat in the harbor, you simply have to pull it up on land and park it outside your house instead.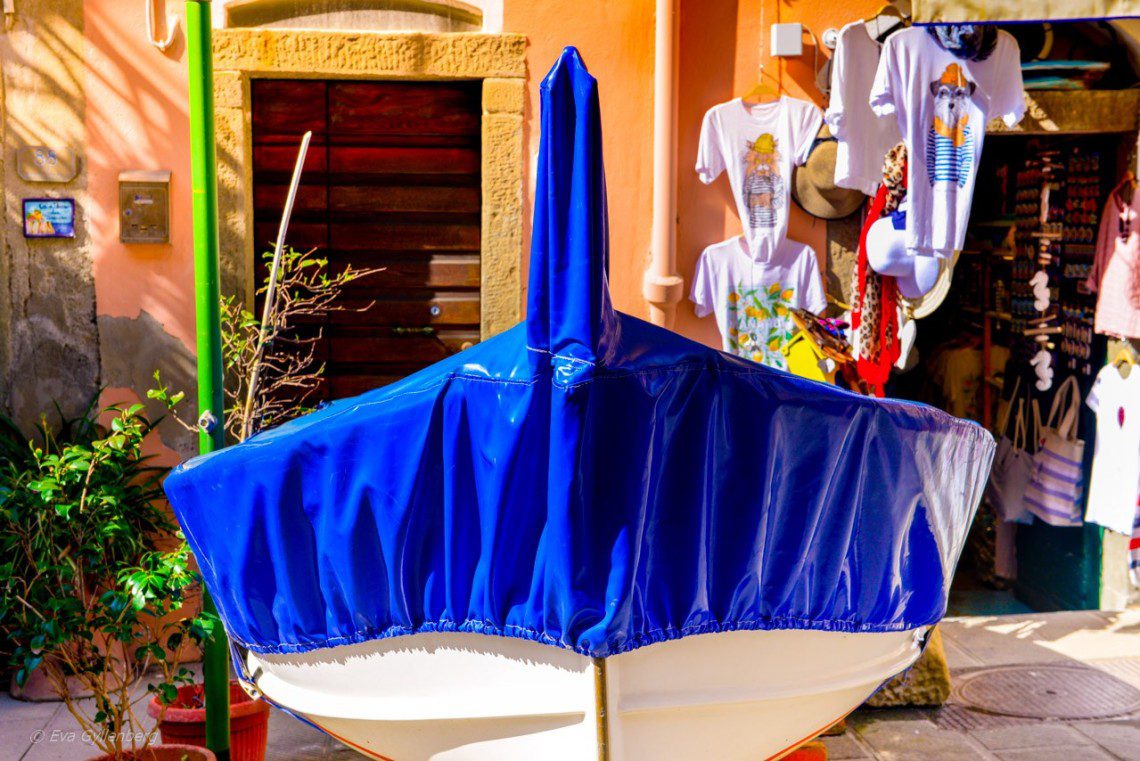 We pass small tourist shops, restaurants and ice cream shops. It's time for today's gelato. Not a day in Italy without a gelato. It is very old.
Sitting there in the ice cream shop with my gelato, I can't help but think a little about the people who actually live here in Cinque Terre. I don't know if it would feel like a burden or like a pride that one's village has come to be so loved by the whole world. Of course, the tourists are an opportunity to earn a little extra money for many in Manarola, but is it healthy that all the apartments here by the sea feel like rented airbnb? Where do the real residents of the village live? And what is actually genuine and what is arranged for us tourists? When does a destination become a theme park rather than a living city? I finish my thoughts when I see a woman in black hanging out sheets on her balcony. Manarola has probably not yet become a theme park. And that's luck. Because it is adorably beautiful.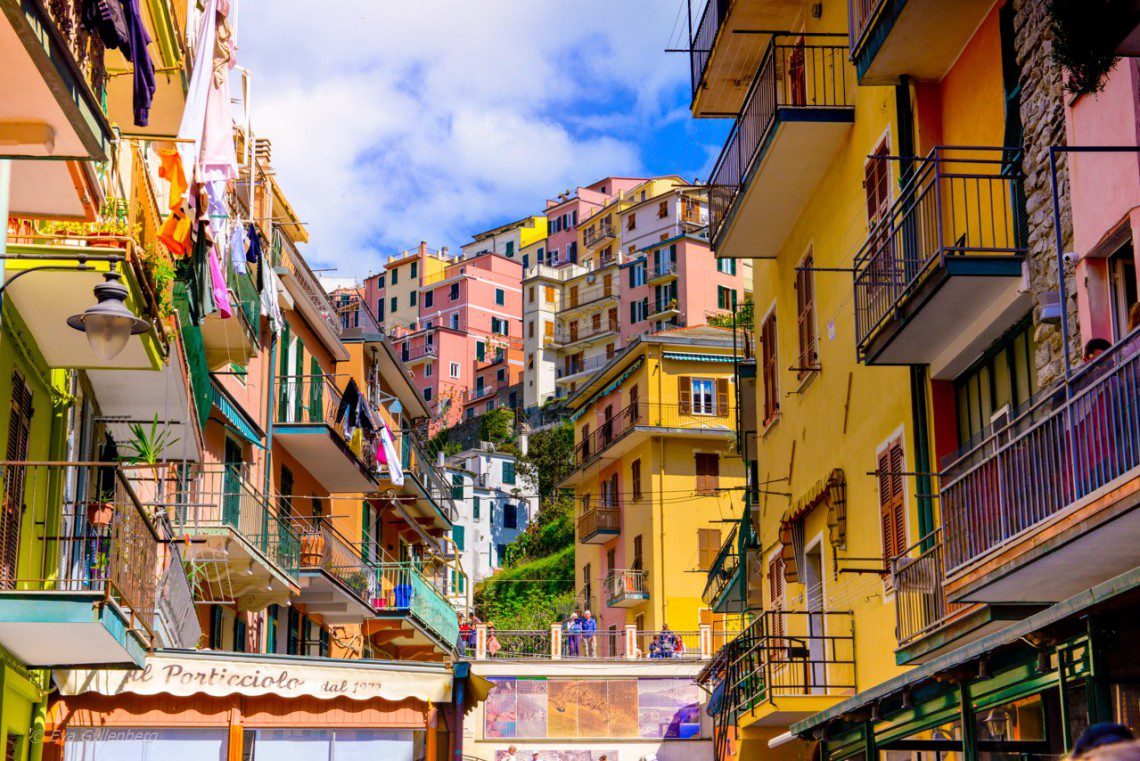 The port is not a port like in Vernazza, but more like a rock bath. There is also no beach here like in Monterosso al Mare. The only boats that seem to have a given berth are the ferries that ply between the villages. During the summer the rocks are usually full of bathing visitors, on this day in April there are more sunbathers than bathers. But the sea is just as beautiful regardless. Crisp turquoise and clear.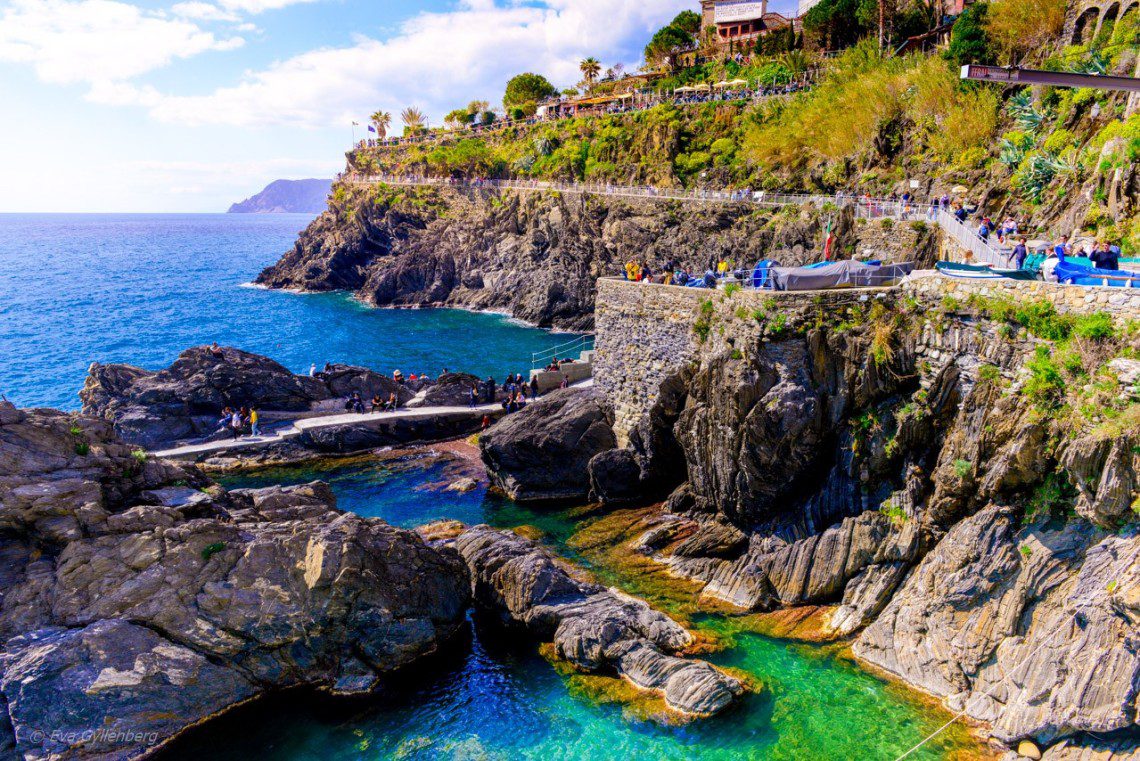 We hike up along the edge of the cliff to get a better view of the city. I parry for selfie sticks not once, but twice along the way. But I understand why everyone starts waving their sticks. We begin to approach the core of the poodle. The icing on the cake. The onions on the salmon.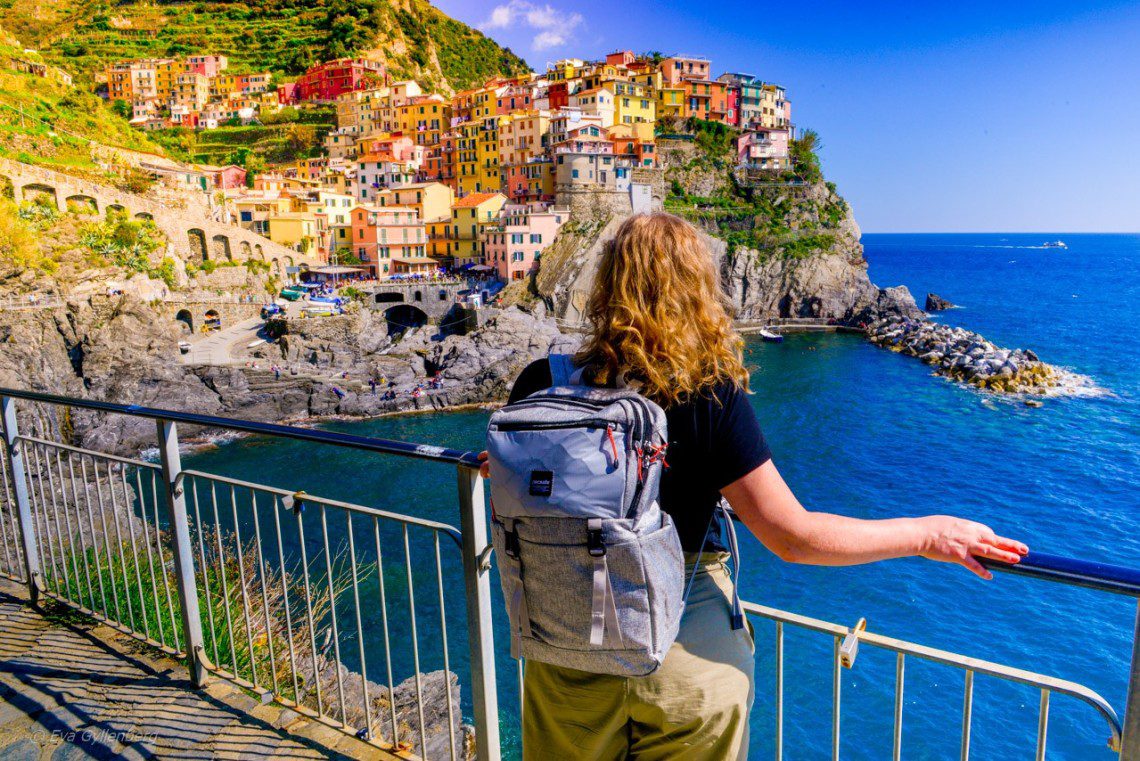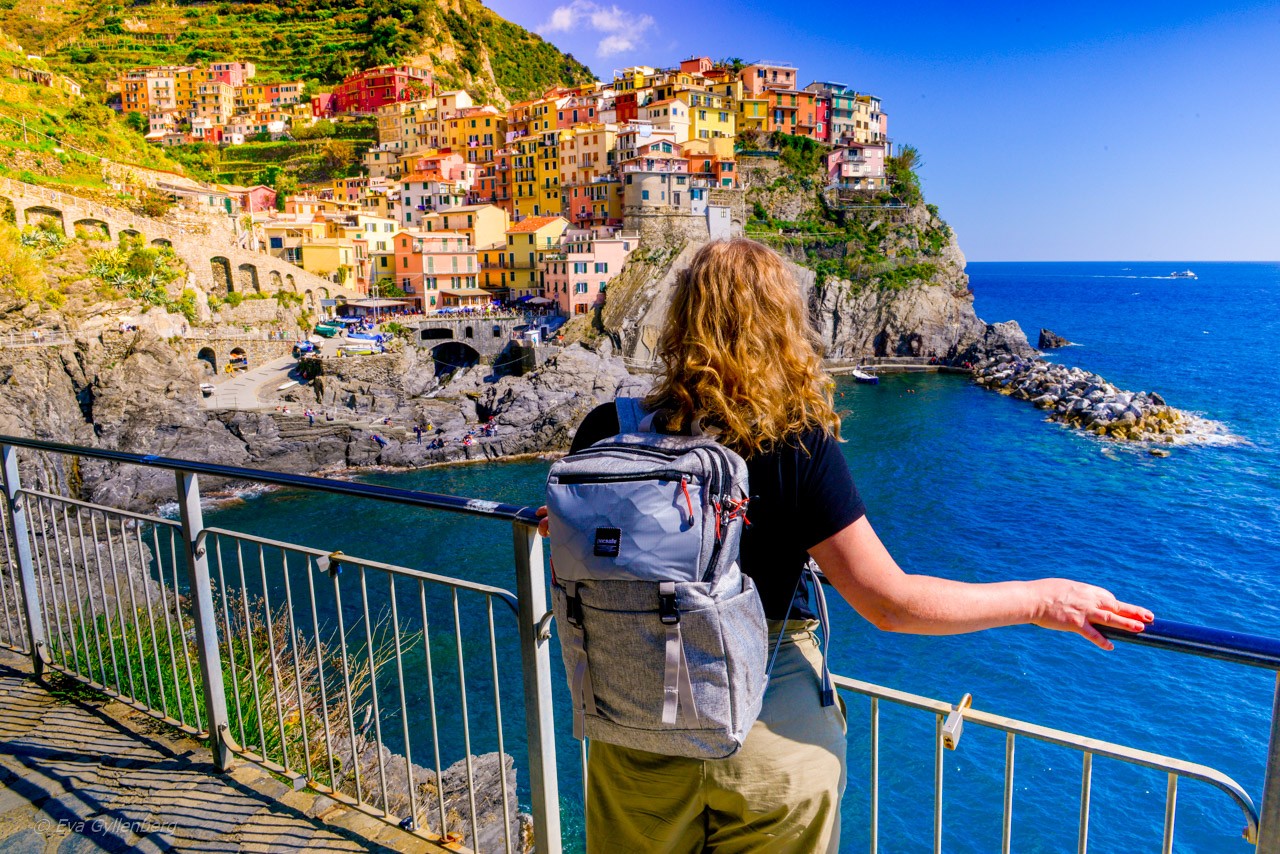 I didn't think it would be like this. But there in the wind among selfie sticks and strong sea winds I see it. The allure. The one everyone was talking about with Cinque Terre. That feeling that I didn't find at all in Monterosso al Mare and that I sniffed a little at Vernazza. Not all people are visible from a distance. It's just me, my backpack, my bushy hair and the colored sugar cubes stuck along the edge of the cliff. Simply my hallelujah moment.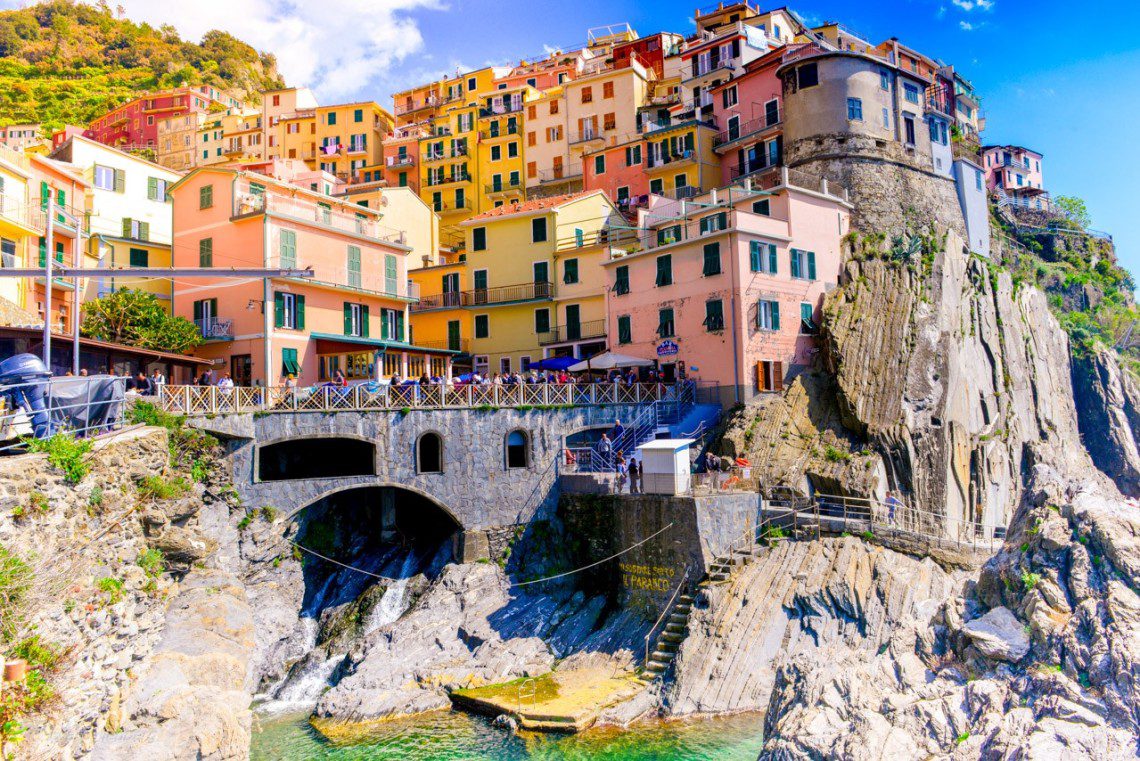 It's lucky we skipped Corniglia, because we need all the time in Manarola. It is not a big city, but the small alleys are many. It was this feeling that I sought last summer Porto, but never really found. It's Italian charming, but far from sultry. It's well painted, but not overly arranged.
On the way back to the train station I stop at a small shop. It stands directly in front of me. Fulmuggen. A coffee mug with the city skyline, lined with yellow lemons. It will be mine, as a memory of my hallelujah moment.
One town left to visit in Cinque Terre. Time to take the train on to Riomaggiore.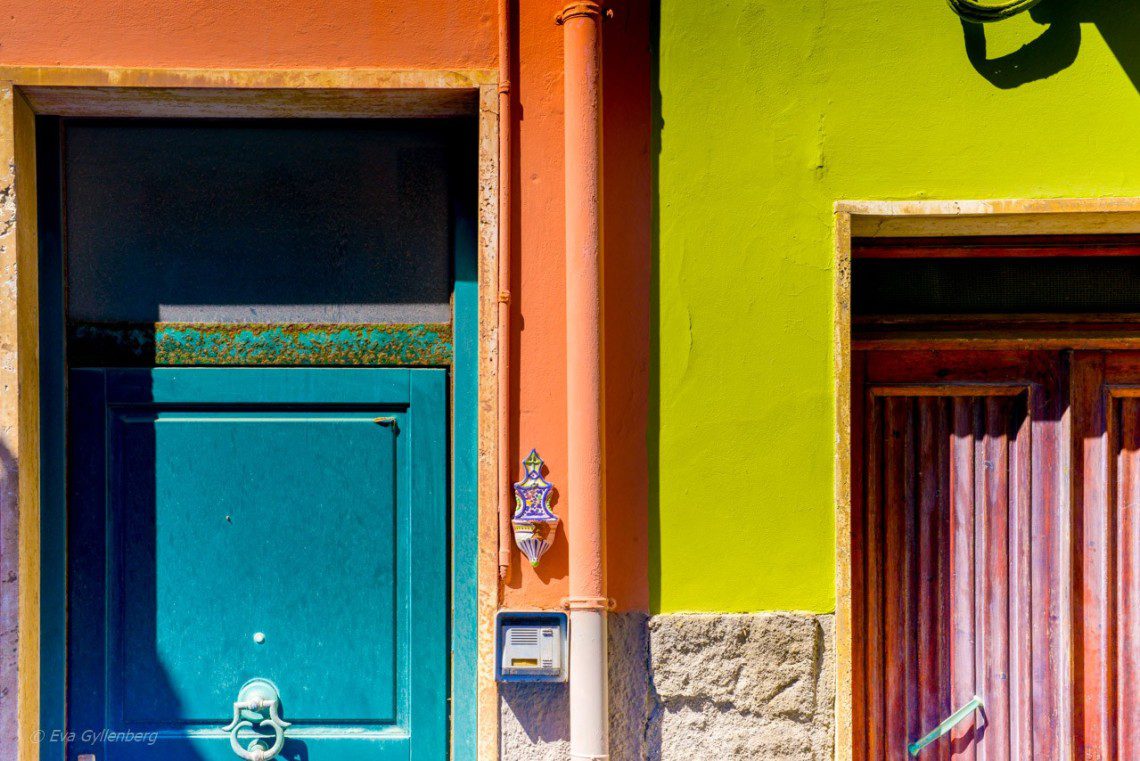 Where is Manarola?
Manarola is one of the five villages of the Cinque Terre. The village is located 1,5 miles west of La Spezia in Liguria, Italy.
Do you want to read more about Italy and Cinque Terre?
Look into my Italy page
Do you want to read more about the villages of Cinque Terre? Check out my post about Vernazza, Riomaggiore or Monterosso al Mare.
The easiest and fastest way to travel around Cinque Terre? The answer is trains! Read more at my train side!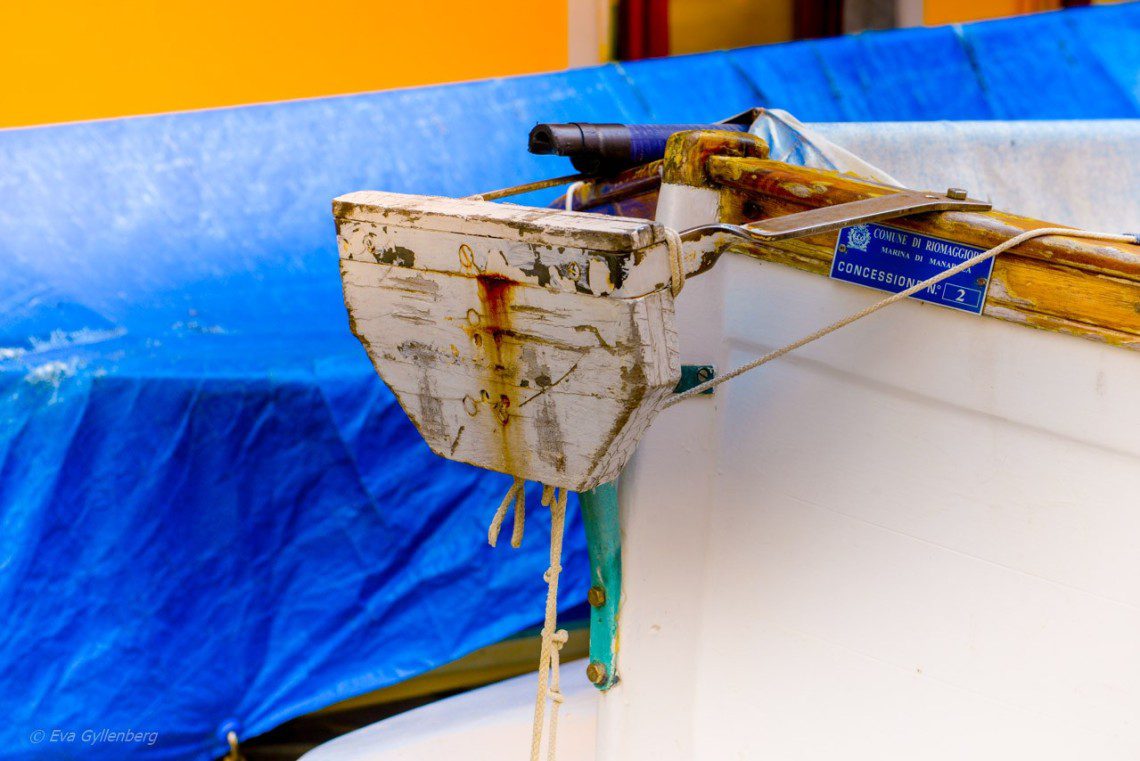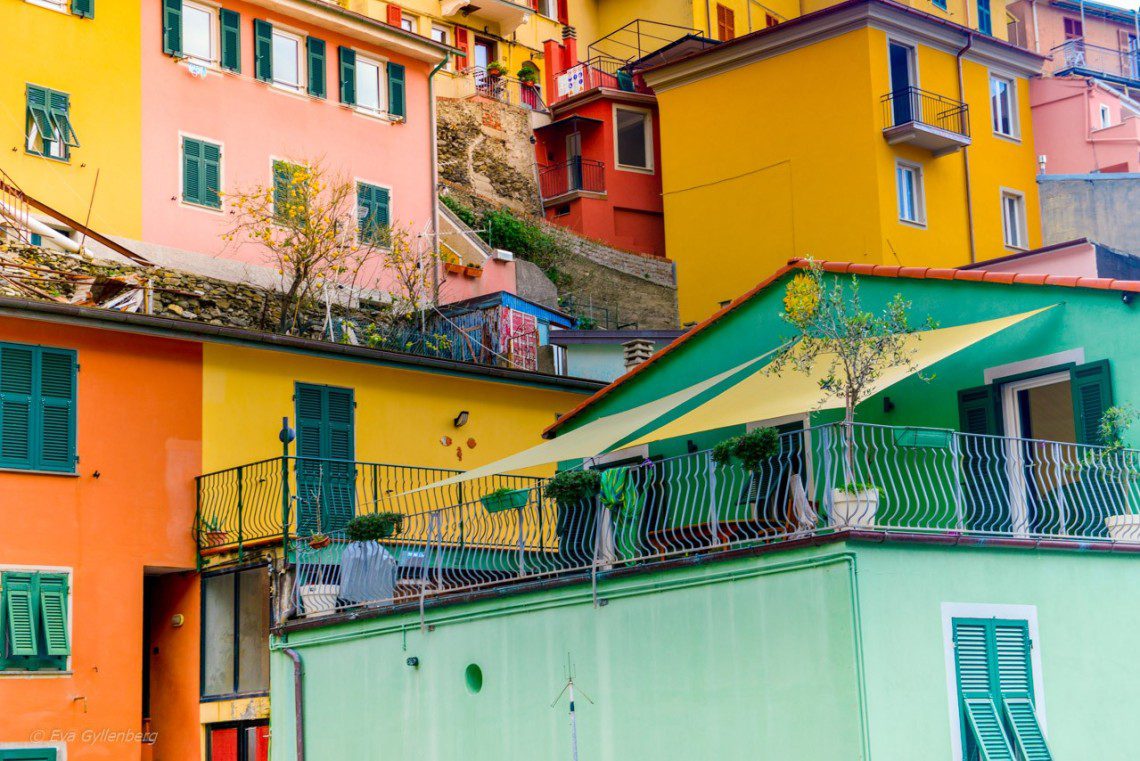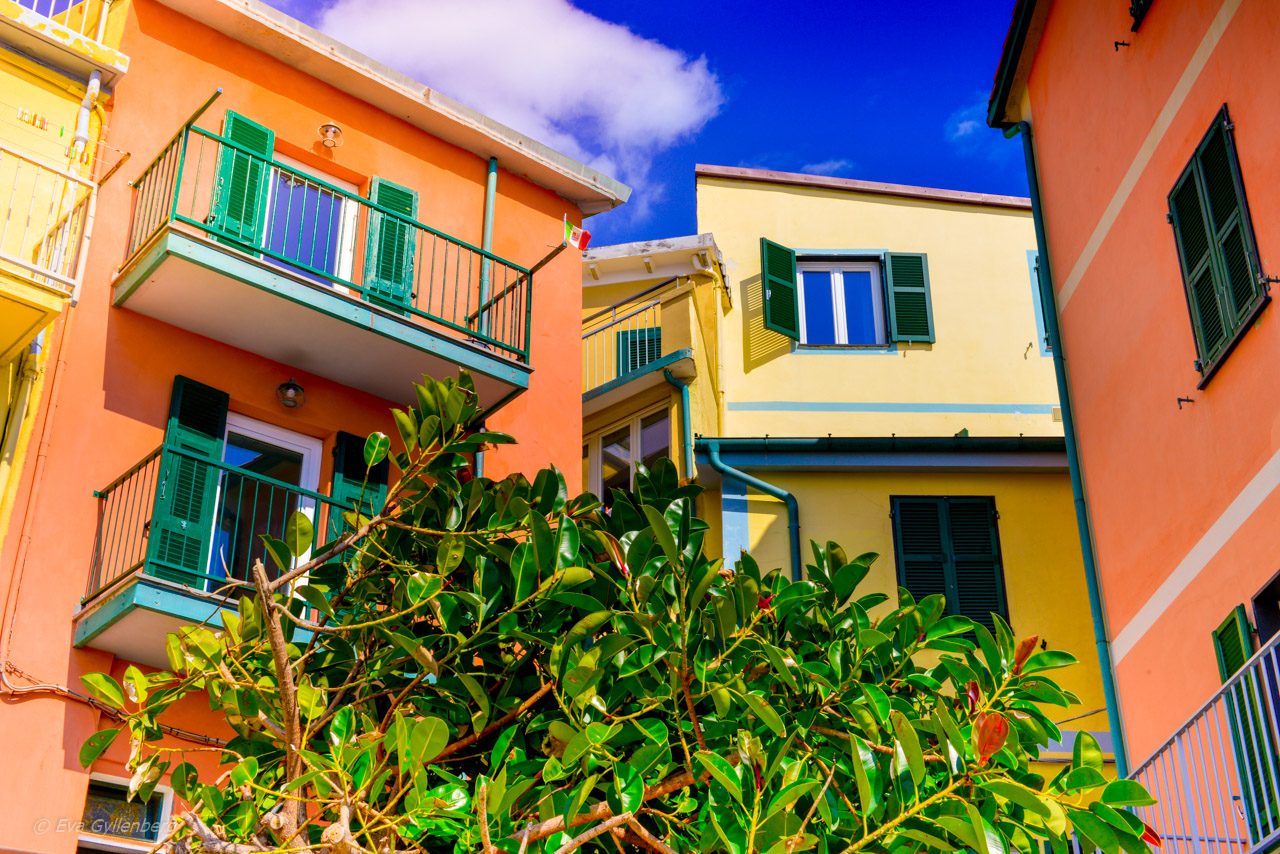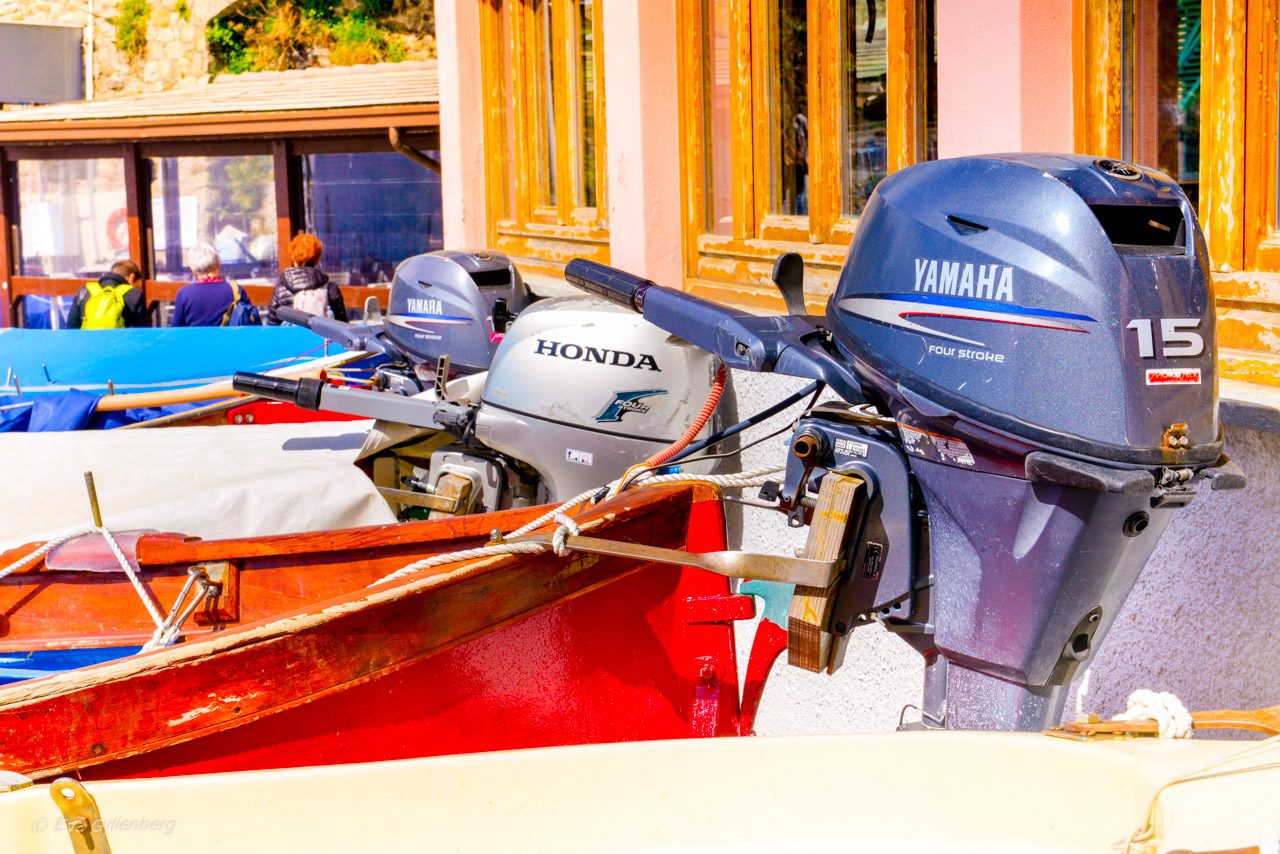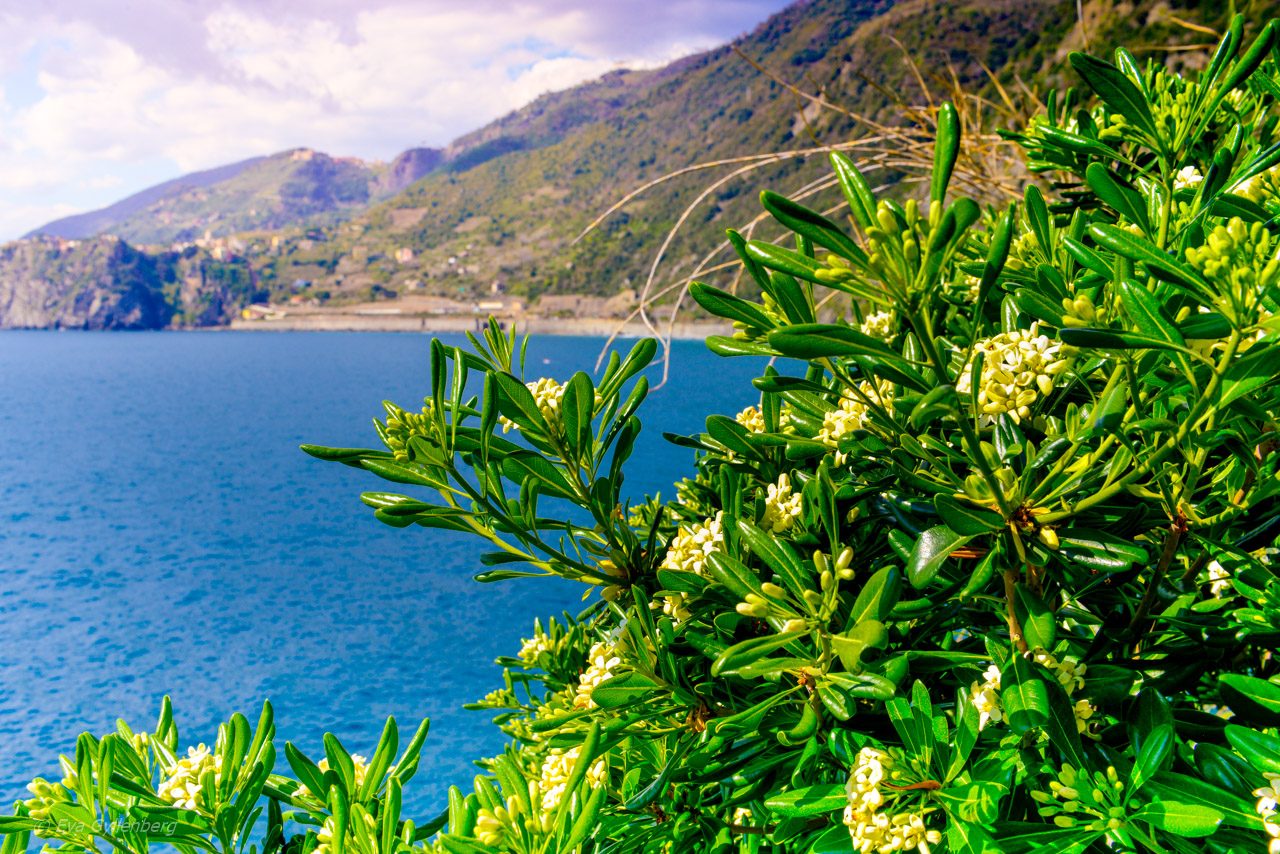 Want to read more of my travel tips? do not forget to like Rucksack on Facebook!
Do you want to read more from Liguria?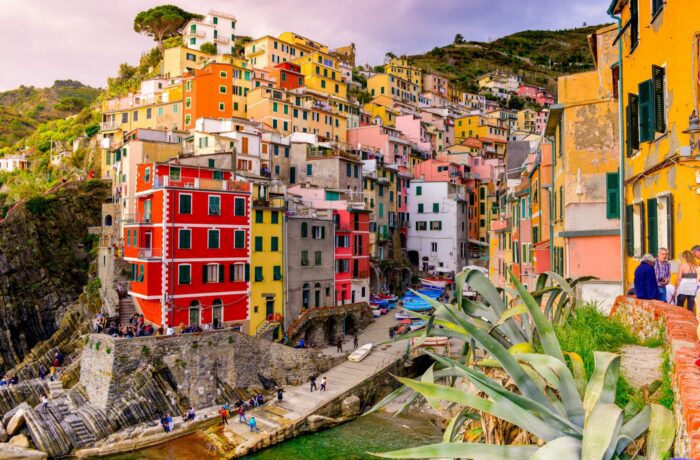 We can't believe it. We are sitting at an outdoor terrace, at the far end of a…
September 10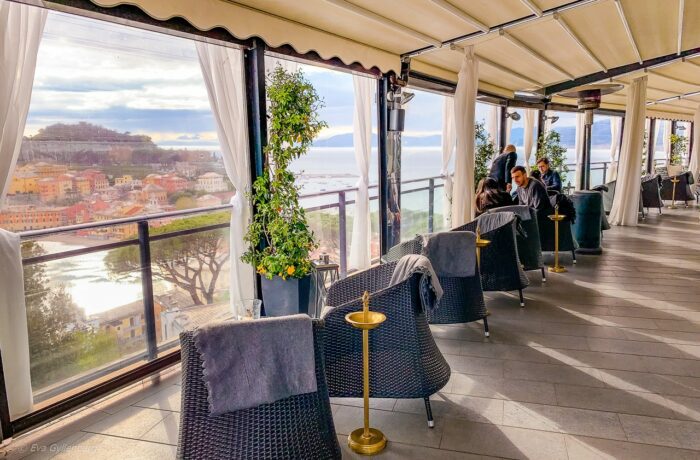 We have stayed at Hotel Vis à Vis in Sestri Levante, which offered both…
July 3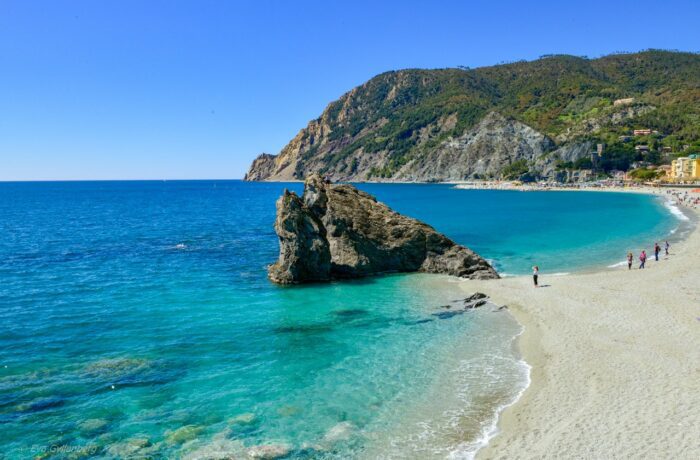 Cinque Terre's northernmost town offered us beautiful beaches, a tower and a lot of…
June 28th, 2019