Something has happened in the Old Town of Stockholm. In recent years, more and more really good restaurants and wine bars have appeared among the cobbled streets and dark little alleys. Finally, we food geeks can recapture one of Sweden's most beautiful neighborhoods! Pubologi's old premises on Stora Nygatan in Gamla stan have been housed for 2 years now la ragazza. La Ragazza is part of Daniel Crespi's pub district, where the sister restaurants Djuret, the Burgundy, Tweed and Flickan have taken root with love for the ingredients and with inviting premises. The Burgundy has been one of my go-to places for several years, with a lovely atmosphere, unexpected wine experiences and affordable menu. So when we got a table at La Ragazza by sheer luck on a Saturday night, I didn't have to think for many minutes. It was just a matter of putting it in gear and gasping up the expectations. And it would turn out that we were going to go on a really bombastic food adventure!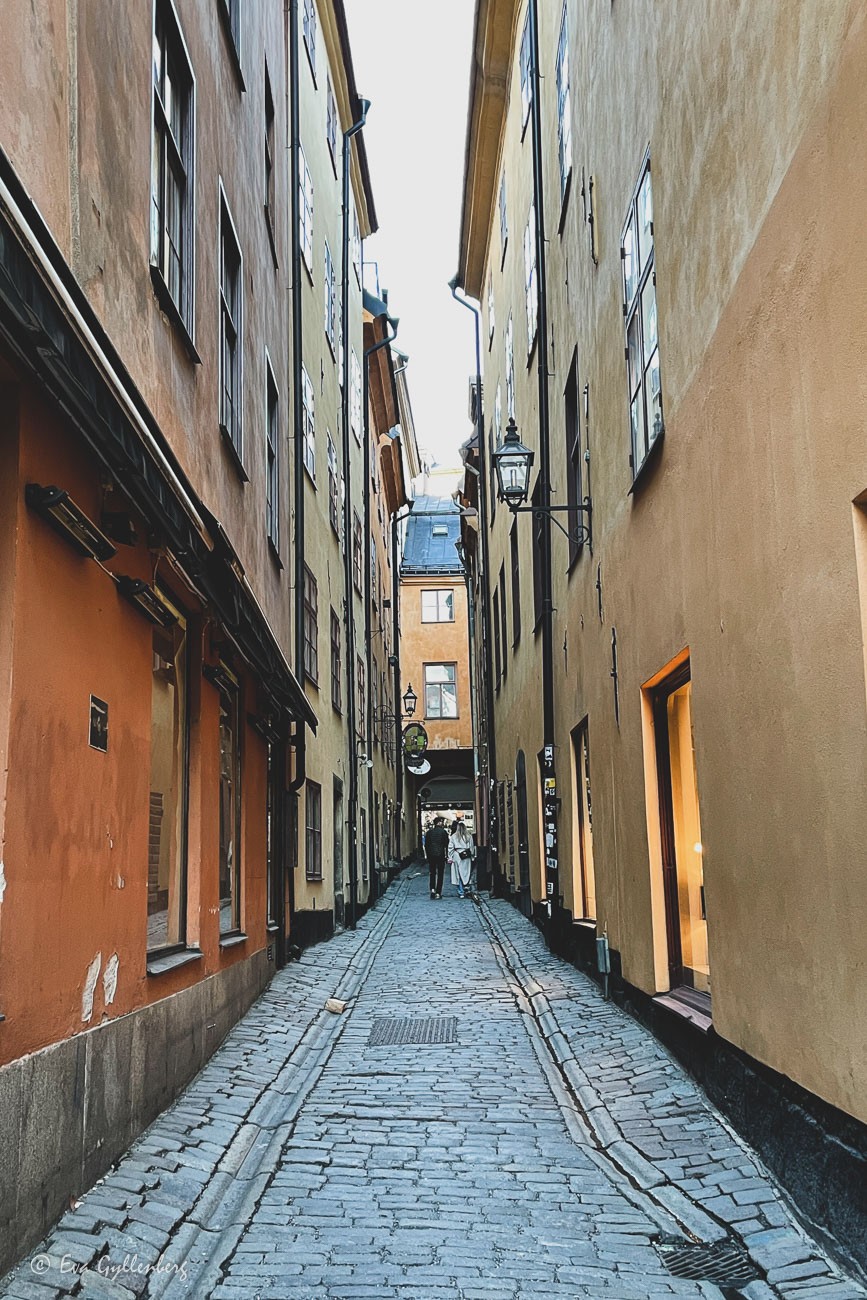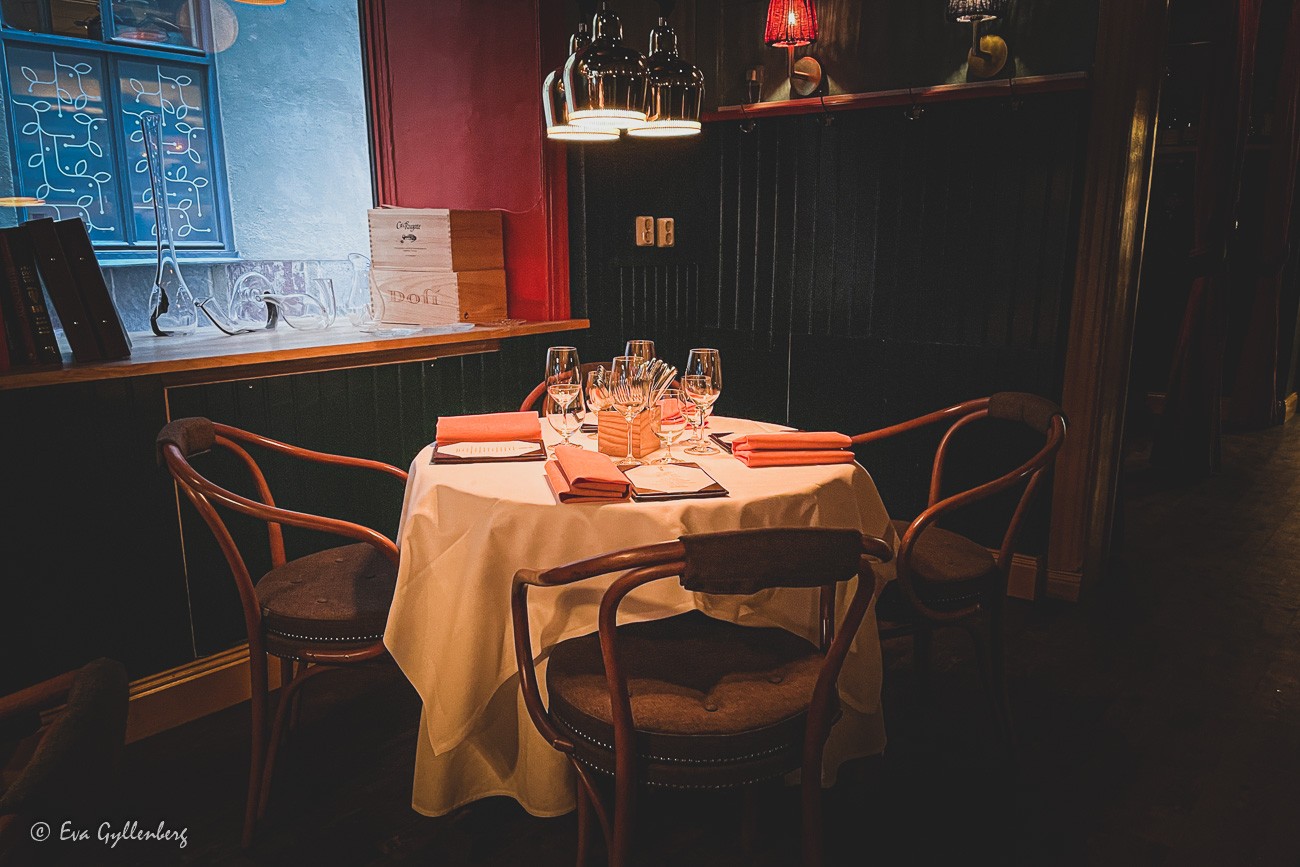 La Ragazza is located in an embracing small, long, narrow room with darkly painted walls and moody fabric-covered lamps on the walls. Old suitcases hang from the ceiling and the white tablecloths contrast beautifully with the apricot cloth napkins. Each evening 20 seats are offered in one sitting and seats are released monthly on the 15th of each month.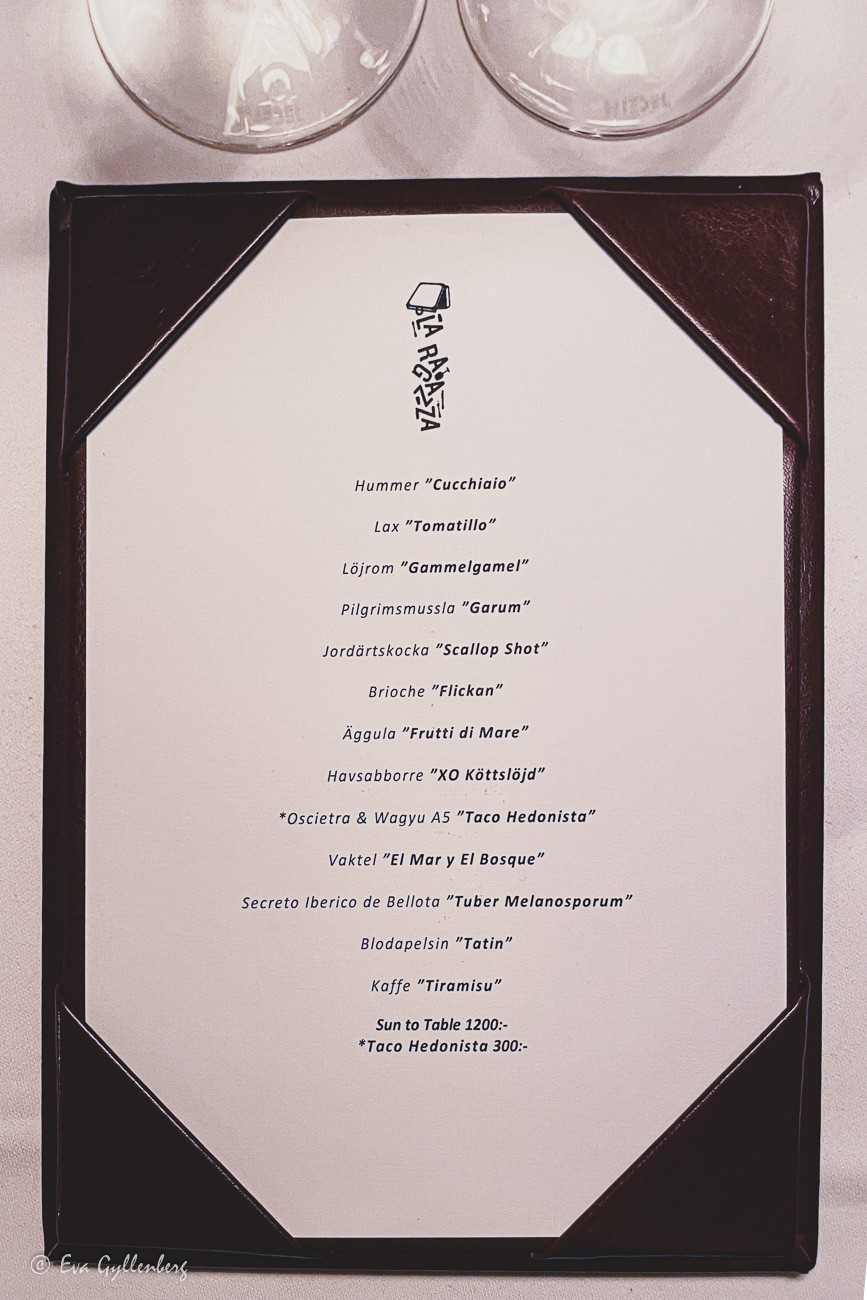 A set menu is served for 1.200 kronor. A little take it or leave it - this is primarily a restaurant for those who eat everything and love everything. You get to know the main ingredient in each dish and a hint that tickles the taste buds a little. On our visit (in April 2022) the menu consisted of 12 dishes + the luxurious side dish Taco hedonista. There were several wine packages to choose from, a more luxurious package (2.800 SEK) and a standard package (995 SEK). From experience, a full wine package always ends up with me sitting with half a dozen half-drunk wine glasses in front of me at the end of the evening, so for me, half a wine package was usually just enough. I therefore ordered half a standard package and instead added a glass of champagne (Launois) to the first four courses.
The first dishes are starting to arrive at the table. Very first out is Lobster cucciaio. The clue cucchiaio means spoon in Italian and a spoon is exactly what comes in. A spoon that comes loaded with fresh lobster, Siberian sturgeon caviar from Germany and a dollop of stracciatella (buffalo mozzarella). We are advised to take the spoonful in one bite, but I can't help but bite off to be able to enjoy a little longer. And it would turn out that this was just a prelude to a truly tumultuous evening of gastronomy.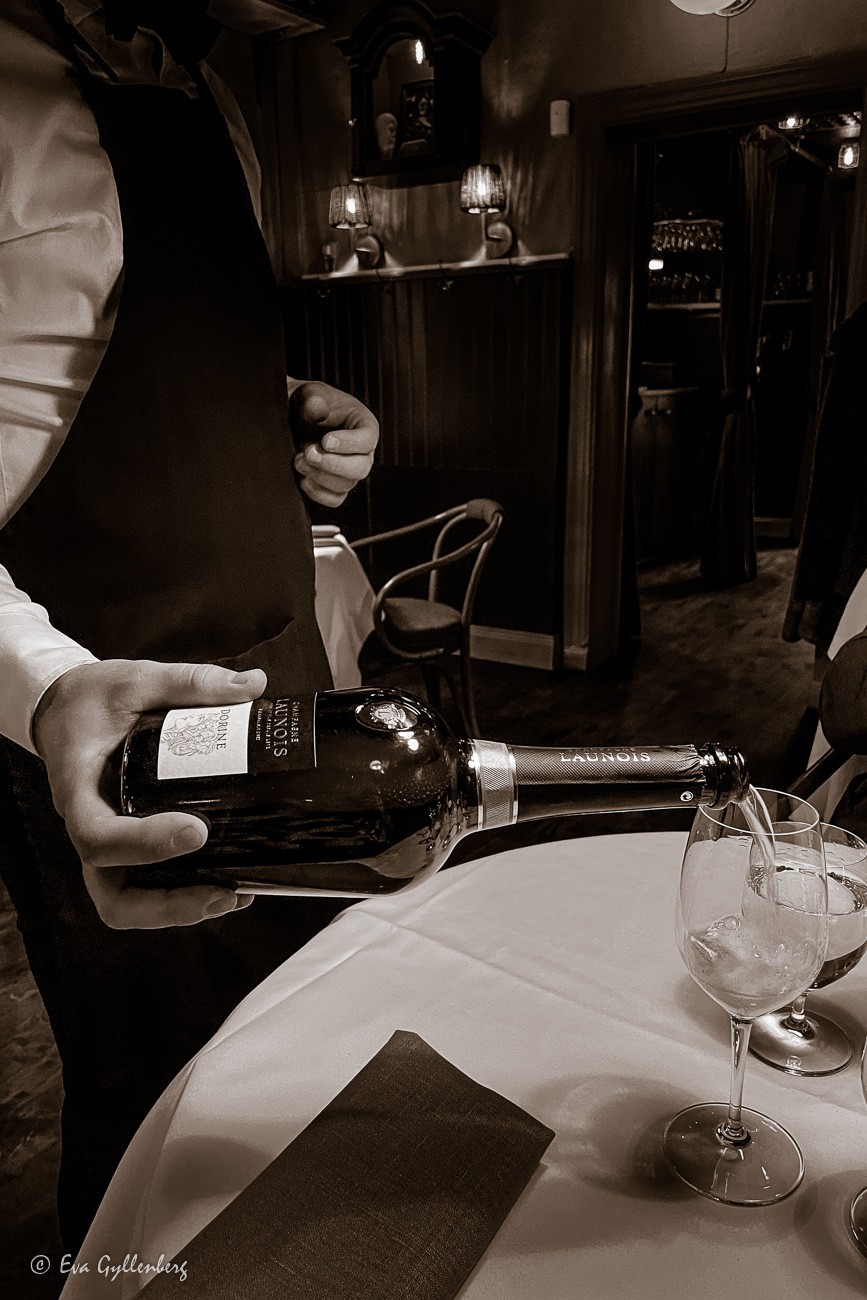 The next two dishes on the menu are served accompanied by a schnapps of sherry cask-aged Norwegian aquavit. Salmon tomatillo consists of raw salmon topped with rainbow roe, surrounded by a cucumber emulsion. Whitefish roe old old is a small crispy tartlet with a cheese cream made from the Gammel Knas cheese topped with a large, fat dollop of roe. I'm just saying: Roe and well-aged cheese. It could be the combination of a lifetime. If I closed my eyes while eating? Definitely.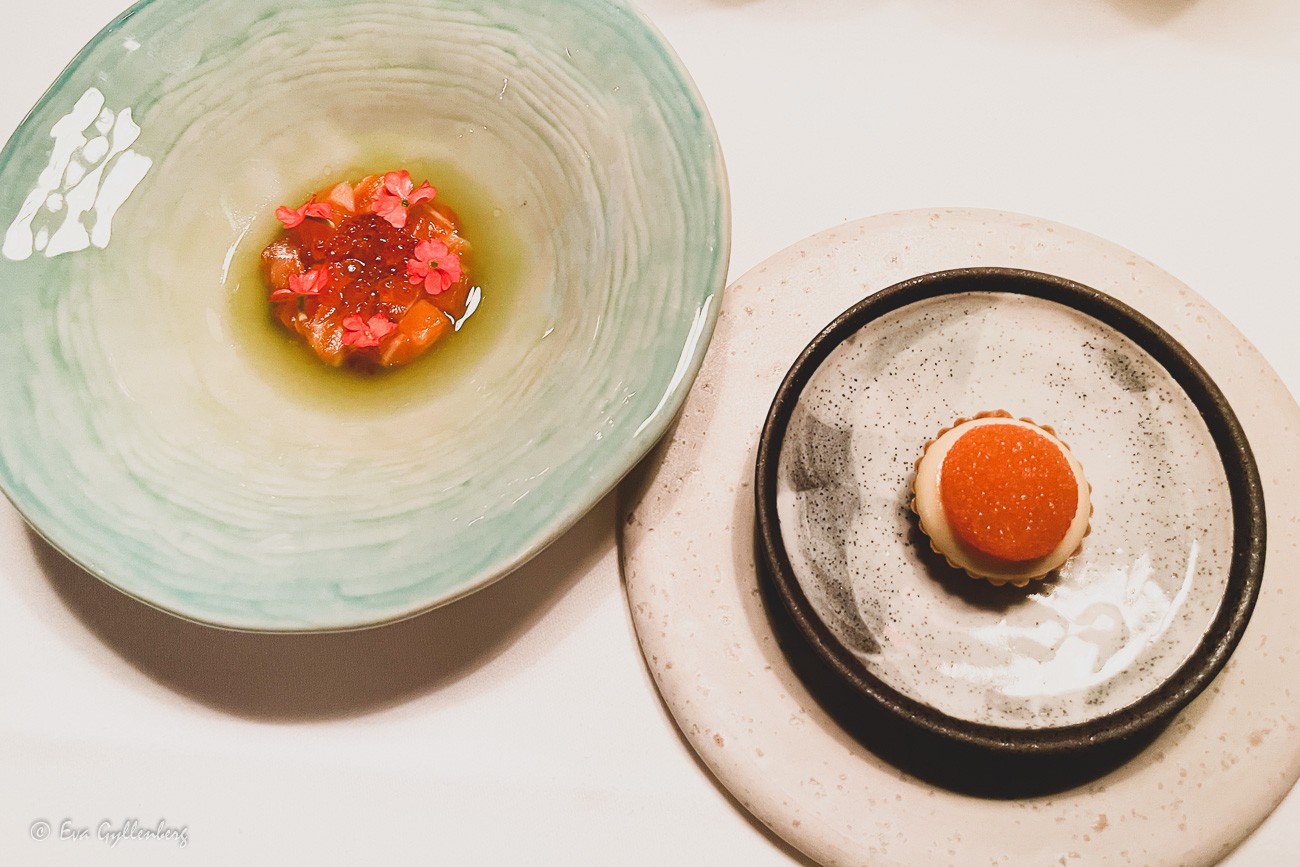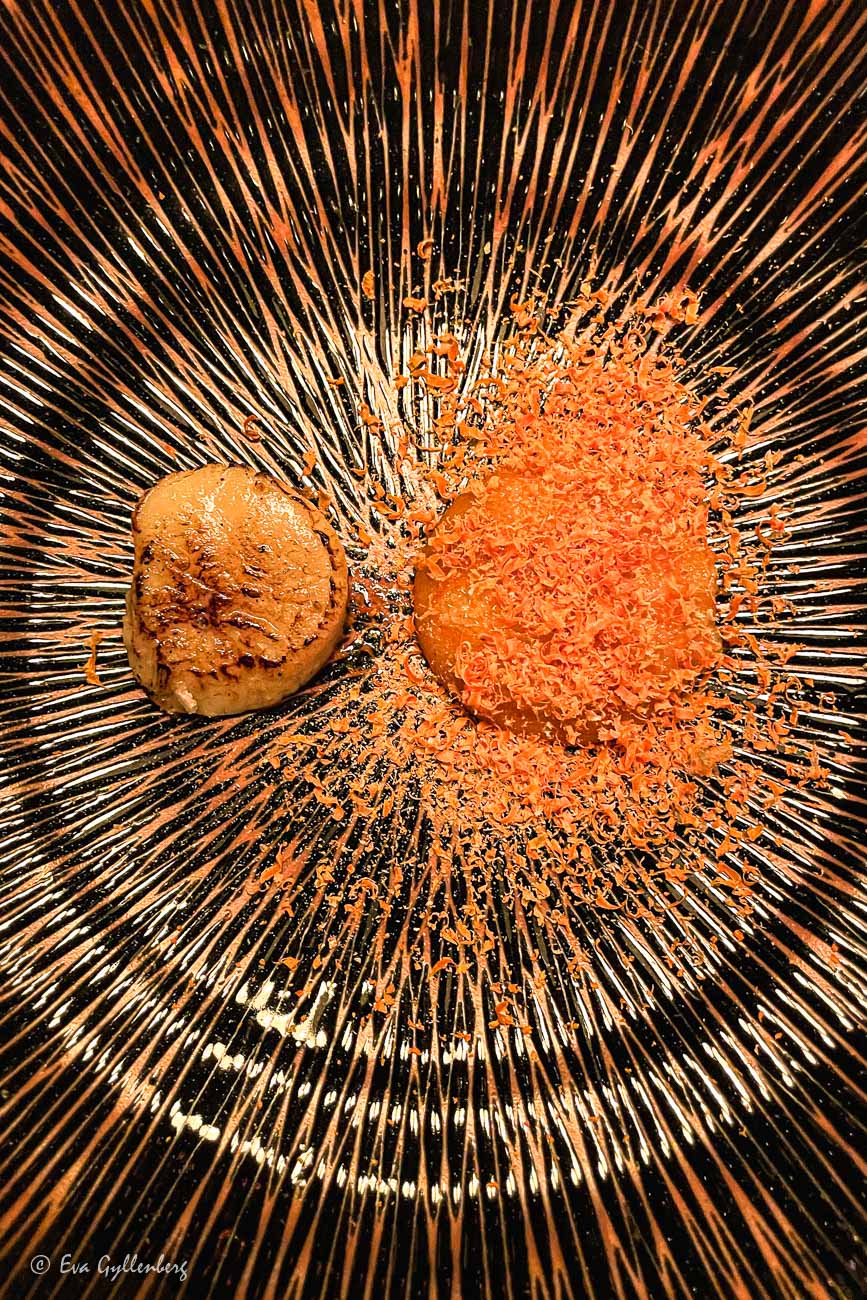 The menu continues with an umami-studded scallop flavored with garum (a Roman fish sauce) and espalette pepper served with an exciting chardonnay from the Kumeu River outside Auckland, New Zealand. It's nice, smoky, well-grilled and well-balanced. High quality of everything so far when 1/3 of the menu has been consumed. Should it last all the way?
A supremely crispy, deep-fried artichoke with a mountain of French truffle is the next man to shave. With a shot of scallop as a side dish, they take over the table like they've never done anything else. The speakers are playing hip-hop from the 90s at such a high volume that I have a hard time hearing exactly all the amazing ingredients in the next dish, but I manage to make out that it's a sandwich. With duck liver. In the Sauternes.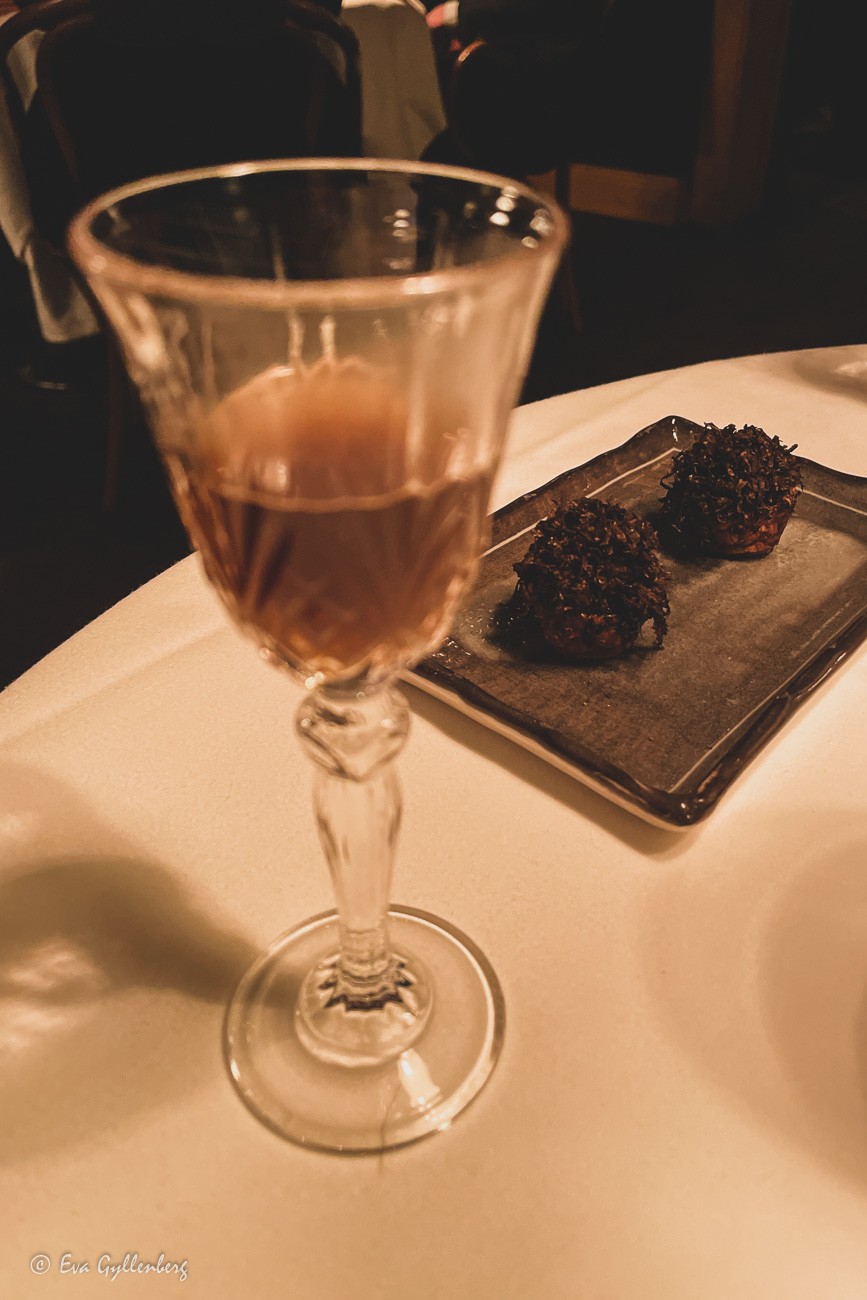 Brioche The girl might be the most hedonistic little sandwich I've ever eaten. The smooth duck liver is topped with fried shallots and ham from Järvsö(?). Finger food at its finest. A 10-year-old Madeira is served with this. Unexpected choice of drink for "a small sandwich", but for a Madeira lover like me, Madeira is always a good choice.
A small egg comes into a dish. But is it an egg? This is Ravioli Frutti di mare with a perfectly cooked egg yolk in the middle and with a filling of Norwegian fresh lobsters. A seafood stock is gently poured over the pasta before I get to put the knife into it. However, I must admit that I sipped the wine before the meal. When a petroleum-scented Riesling from Schloss Saarstein is served, you don't wait for the food. Once again a hit.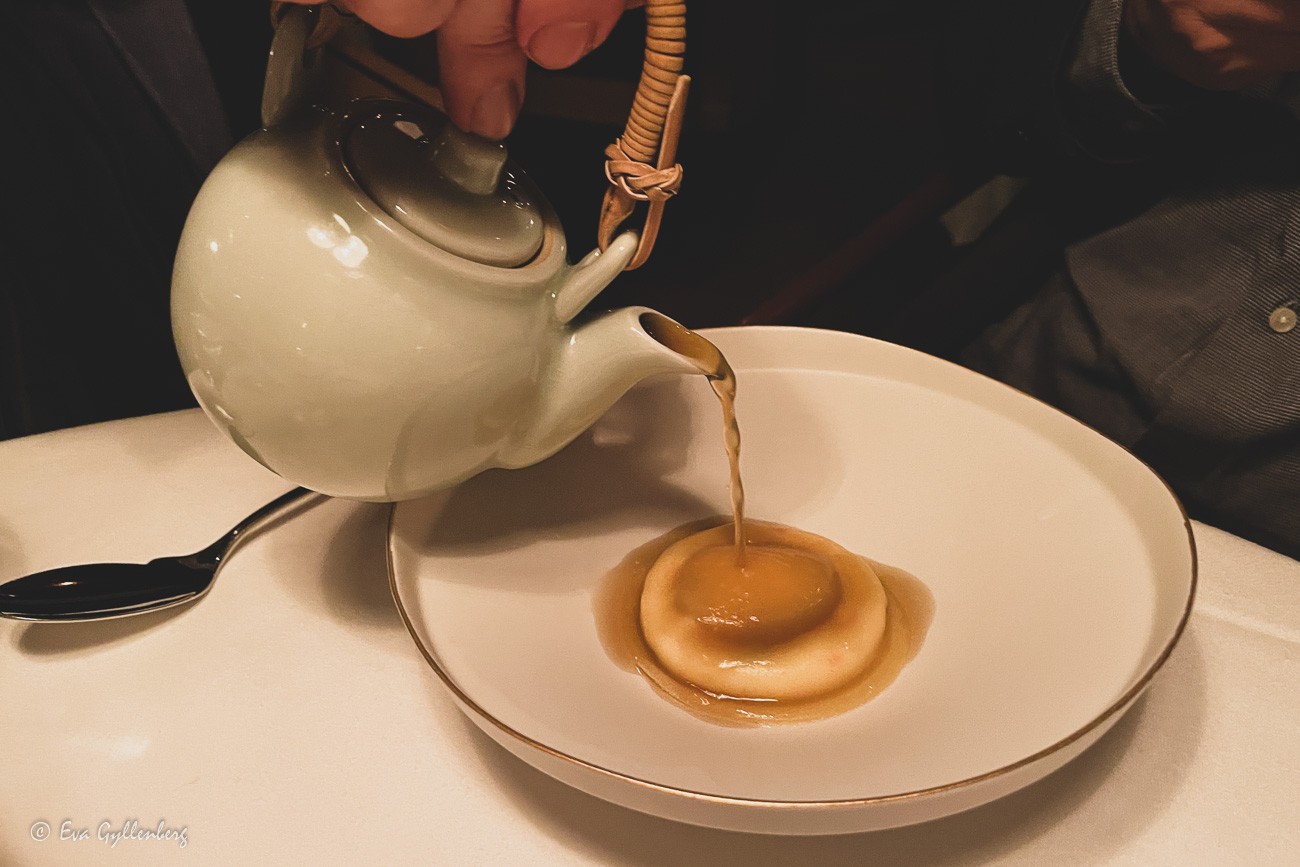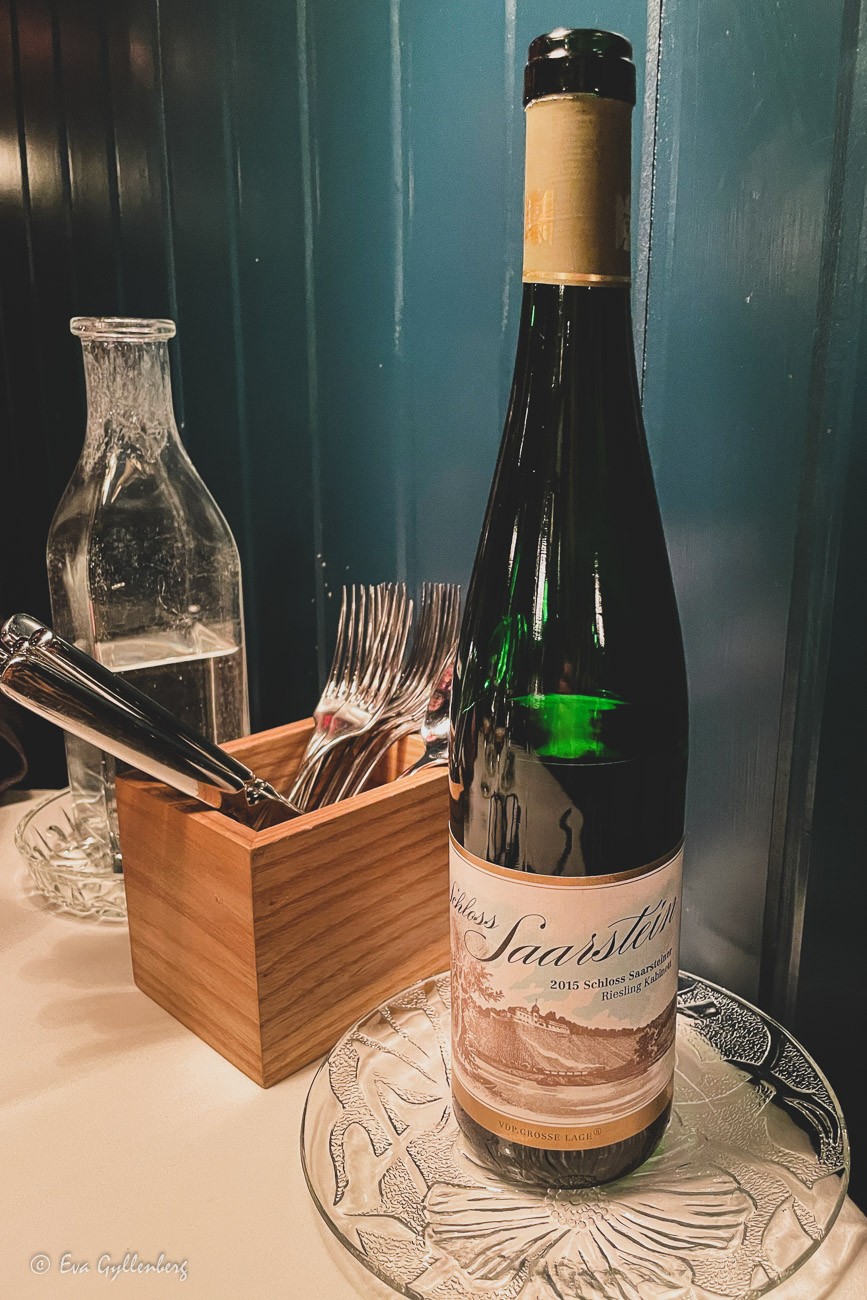 We are now halfway through the menu. The dishes are served at the right pace – not too fast and not too slow. You have time to get a little hungry for the next dish without feeling full. The dedicated staff radiate passion for the dishes and they don't seem to get annoyed by my questions when I don't have time to attend to the presentation of the dishes.
The grilled sea bass "XO Köttslöjd" arrives on a bed of mango and kale oil. The finishing touch to the fish dish is the seasoning of XO seafood sauce from Hong Kong. A fish sauce deluxe with, among other things, dried scallop and cured meat.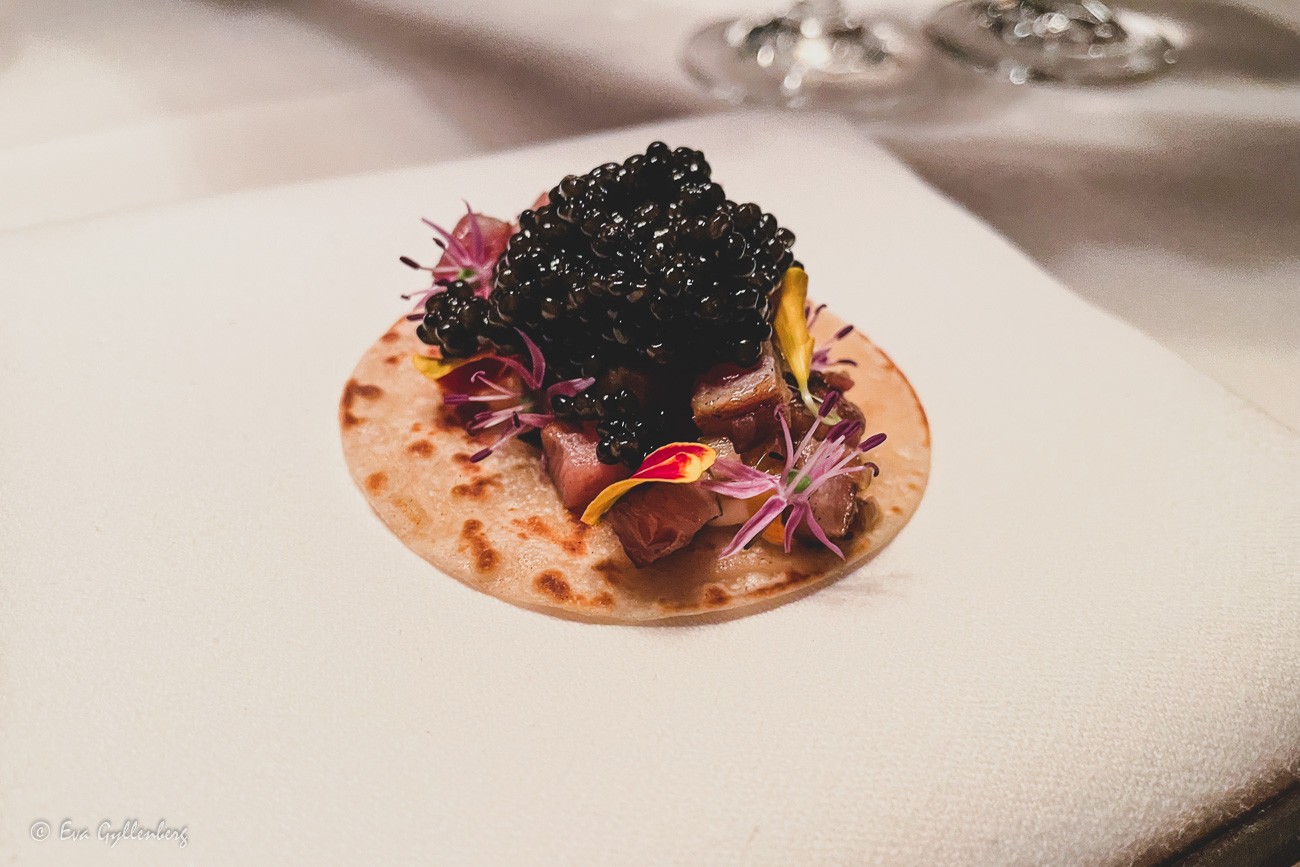 The standard menu is twelve dishes, but there is an option to add an extra dish. Perhaps the most hedonistic dish of them all. Actually a completely unreasonable right. So sinful that you can't resist ordering it. The so-called Taco hedonista, with Wagyo, Osciestra, Pata negra and smetana. Oscietra caviar comes from Siberian sturgeon, in this case farmed in Germany. A small little taco with a lot of flavors. It's almost a bit of a shame that this dish is not included as standard on the menu, this tasting mocha would probably have been happily received by everyone on the right cheek.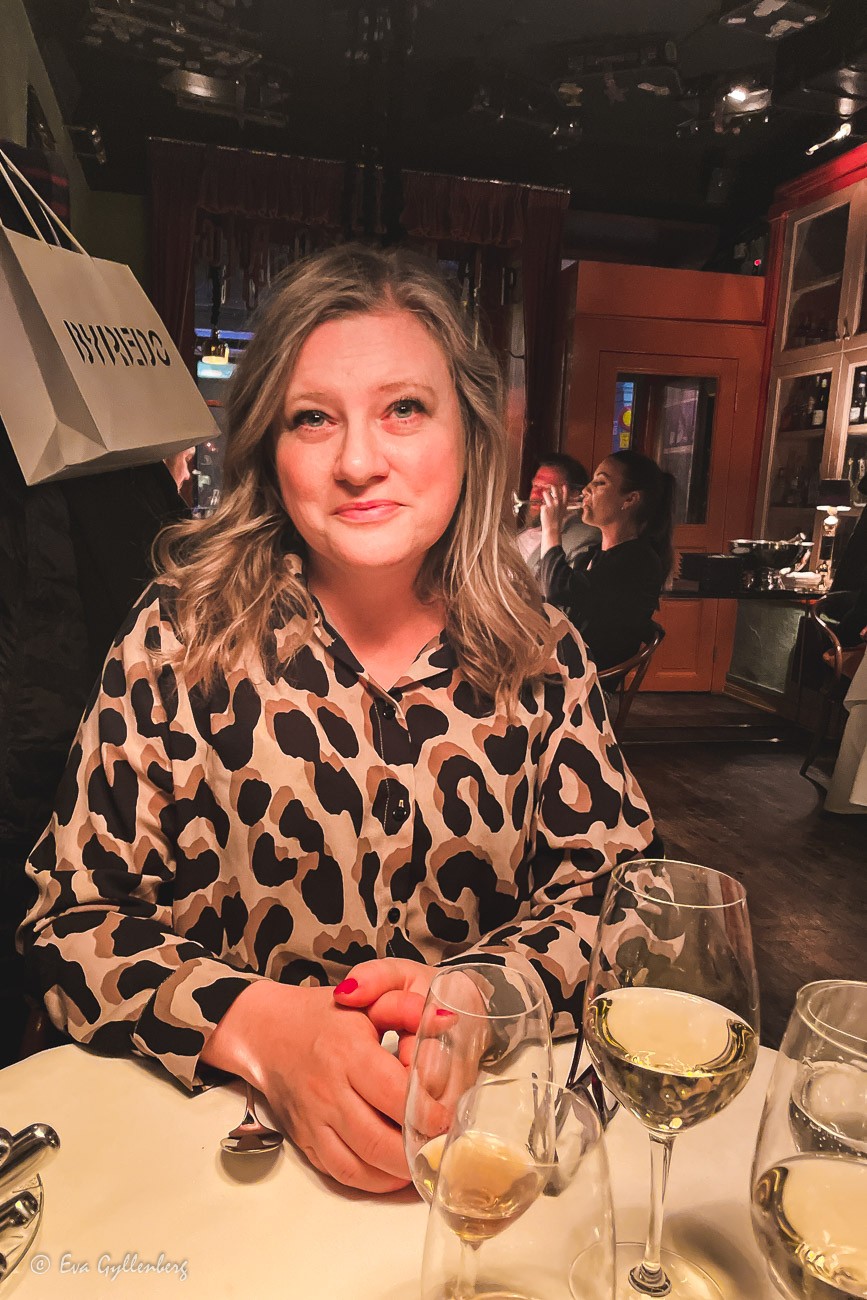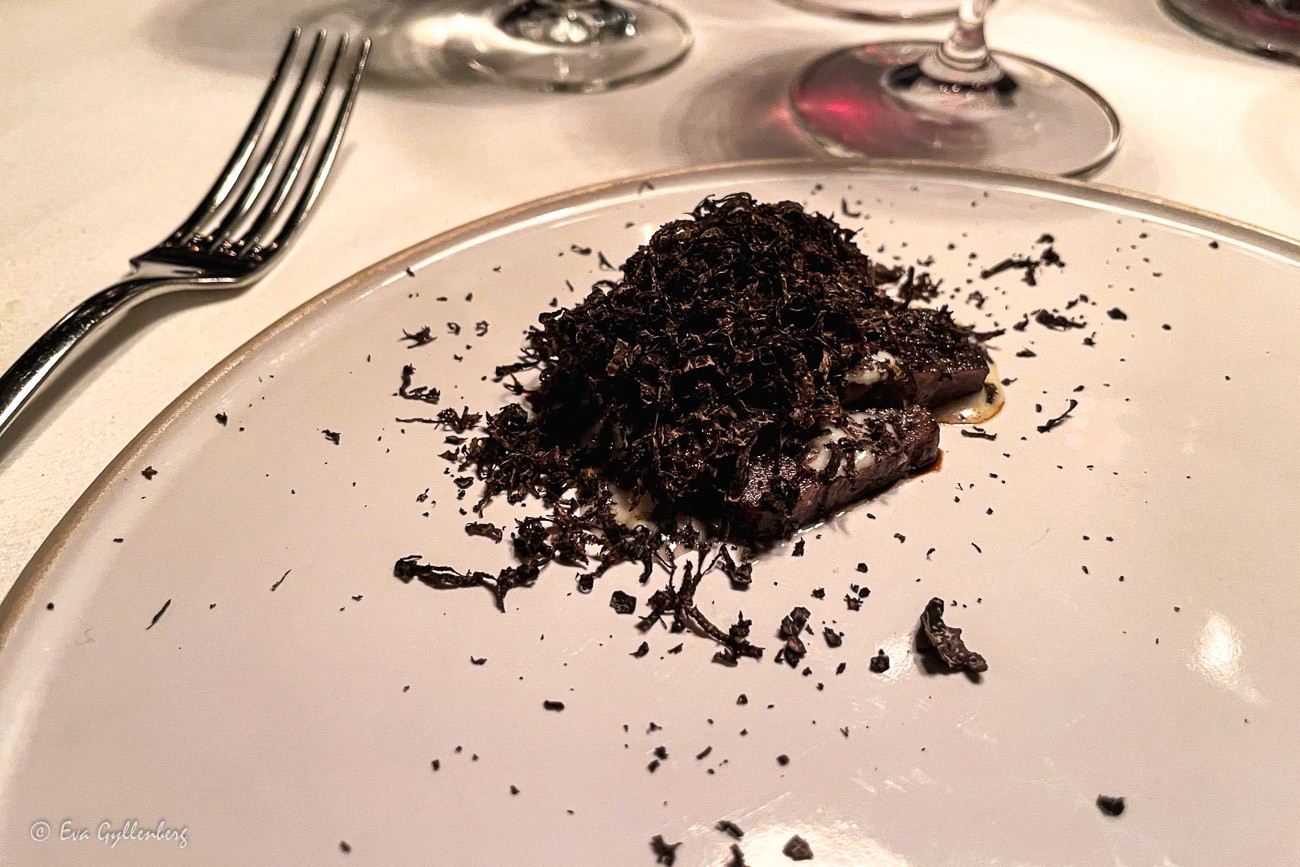 Two main courses left before we slide almost seamlessly into the sweet ending.
Quail El Mar y El Basque takes you, as the name suggests, to both the sea and the forest. A perfectly cooked quail is served with a lobster and a mushroom cream. A little surf'n'turf.
Finally comes Secreto Iberico de Bellota – Tuber Melanosporum. Iberico Bellota is meat from black pigs that roam the oak forests and eat acorns on the border between Spain and Portugal. On top of the meat is a mountain of finely grated black truffle (Tuber Melanosporum). It almost looks like a small mound of dirt with a hidden ham treasure underneath. An exorbitant amount of truffles. But can you ever have too many truffles? If someone wants to do a scientific experiment on eating truffles, I'm first in line to be the guinea pig.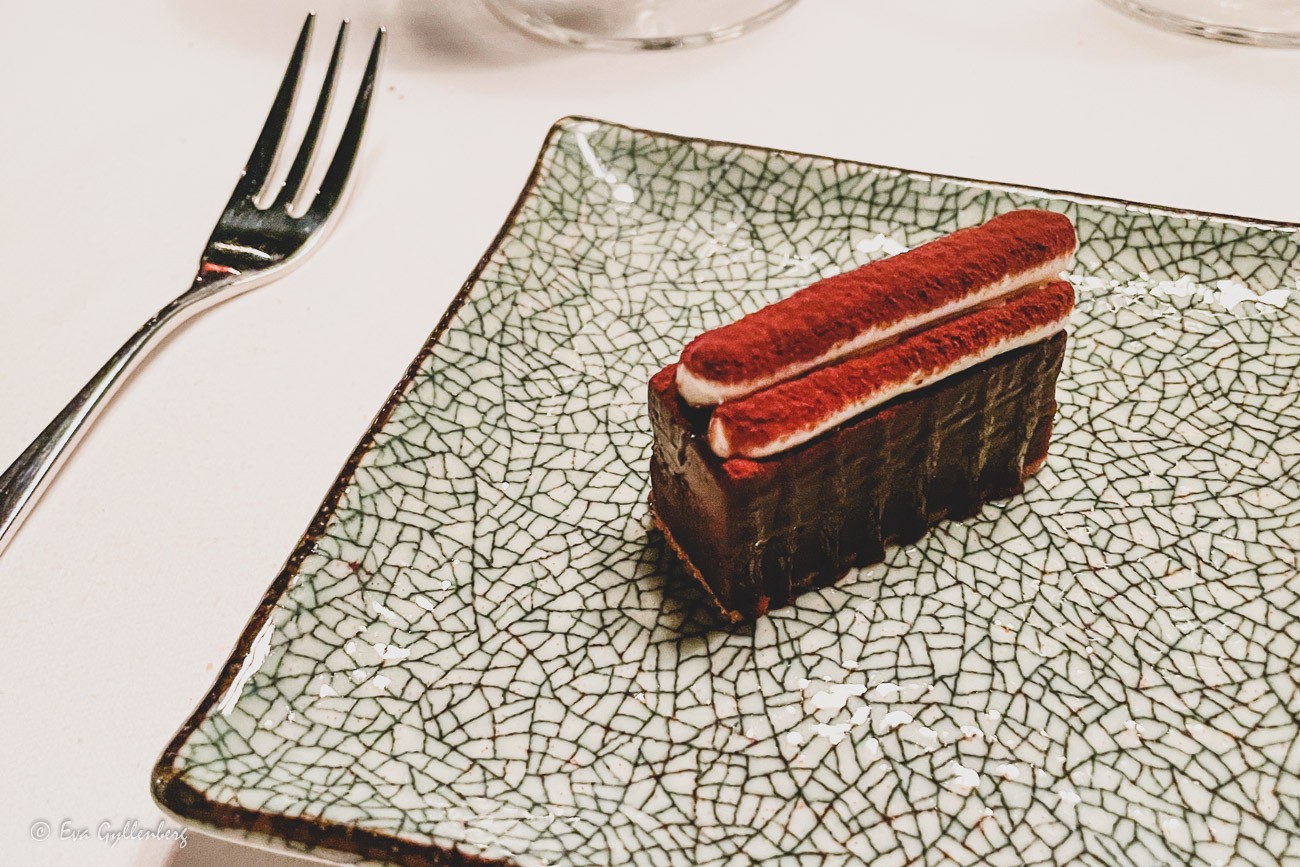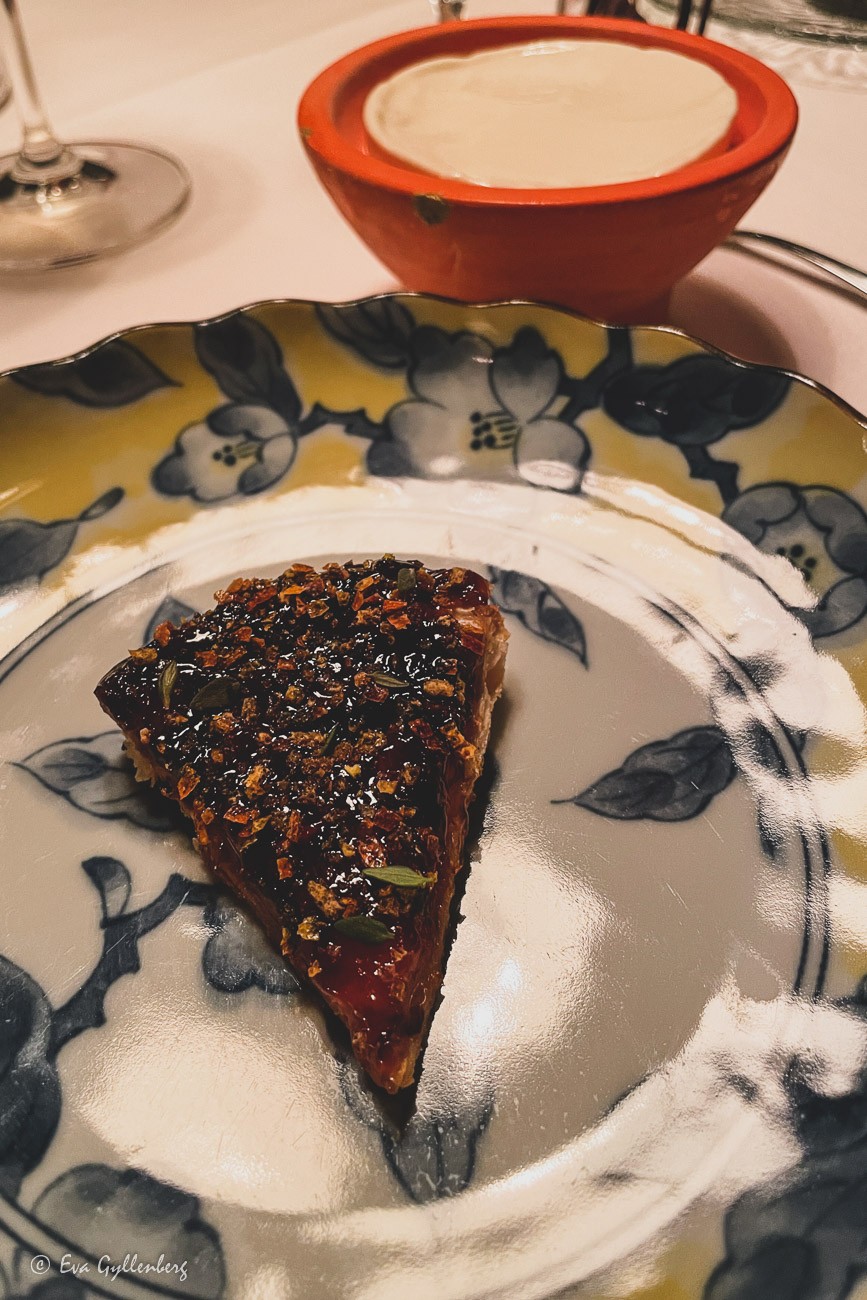 Everything has an end and so does a tasting menu. It consisted of one tarte tatin with Sicilian blood orange and lemongrass ice cream and a chocolate cake with tiramisu. Two very good and moderately sweet desserts as the crowning glory of a menu that exceeded all expectations!
So, what was our final rating?
Magnificent, with precision and perfect flavor combinations! It might sound strange to call a menu for 1.200 kronor too affordable, but it is. Compared to many other tasting menus we've tried around the world, this is probably our absolute favorite. What raw materials! What a knowledgeable staff! An evening to remember and a restaurant to return to!
Have you been here? What did you think of the destination?
Been there - didn't like it!
0
Not keen at all to go here!
0
Eva Gyllenberg
Travel blogger, gastronaut, photographer and family adventurer with over 55 countries in his luggage. Eva loves trips that include beautiful nature, hiking boots and well-cooked food. On the travel blog Rucksack she takes you to all corners of the world with the help of her inspiring pictures and texts.