Helsingborg is not only the gateway to Denmark, but Helsingborg can also boast of being one of Sweden's most restaurant-dense cities. When you walk around Helsingborg's core at Kärnan (the old castle in the middle of the city), you stumble into cafes and restaurants on every corner. We hang out quite often in Helsingborg and have found some favorites (2022) that we would love to come back to. Everything from microbreweries to fine dining, French bistros and coffee bars. Come along!
Bar ski
Brewski is a small brewery that brews craft beer in Helsingborg and Bar skiis their taproom. Here, among Star Wars Legos and board games, you'll find 20 beers on tap and a really good ramen menu. Order a sample tray of beer and a large bowl of authentic ramen. The chef is from Osaka, so I can promise that you will be served one of the best ramen you've slurped in Sweden. The beer? It is something extra! How about a Strawberry Pie Sour or a Southern Passion IPA? You get a great atmosphere into the bargain.
Dogs are welcome.
Bar ski
Norra Storgatan 16
252 20 Helsingborg
Map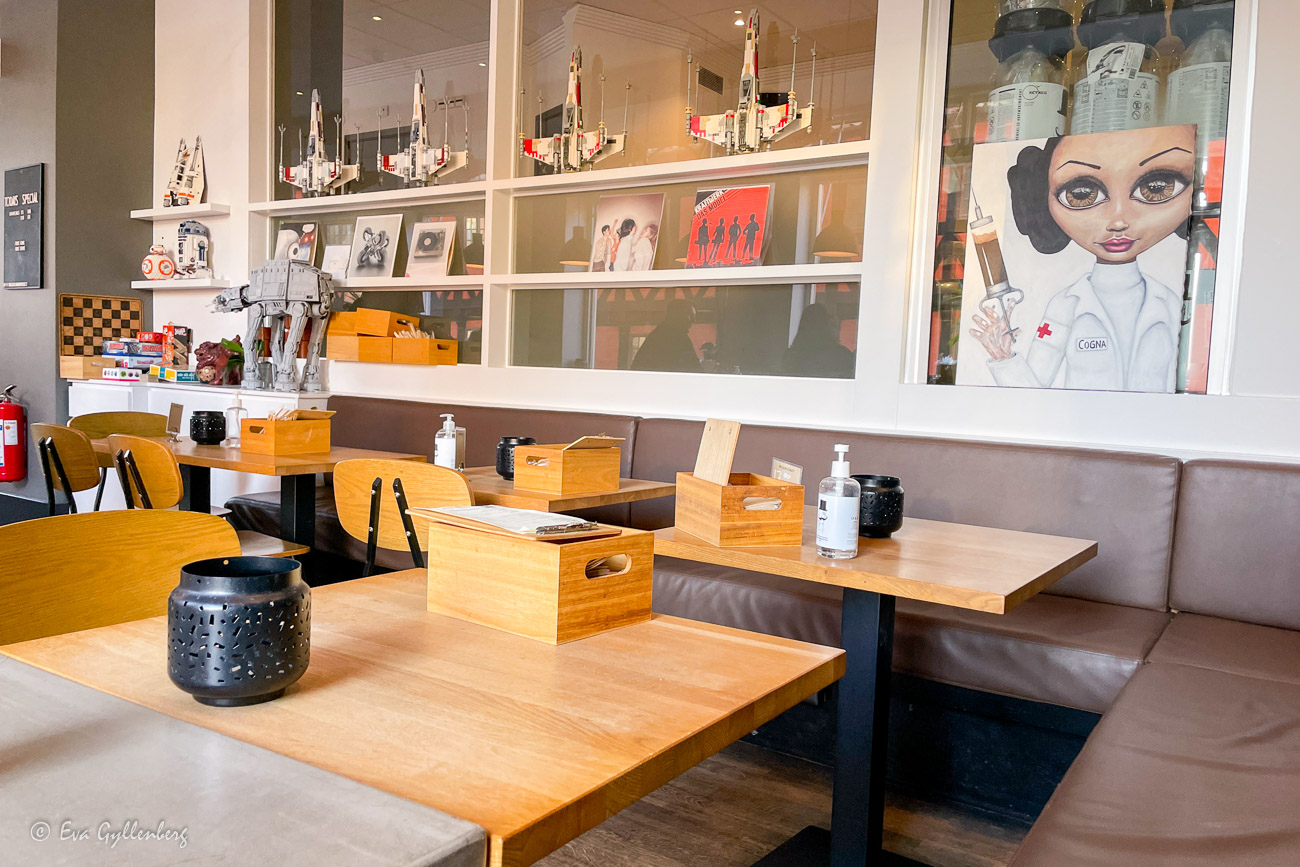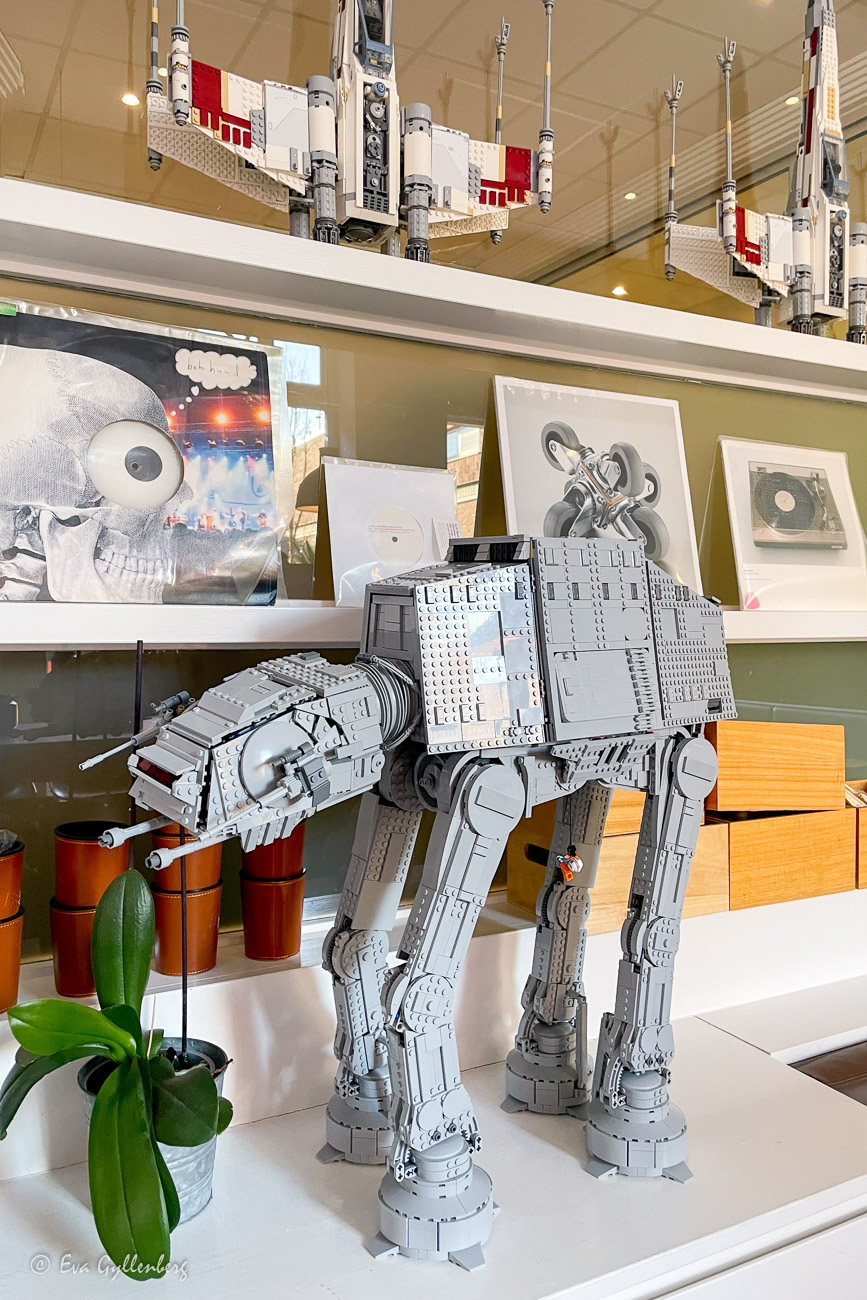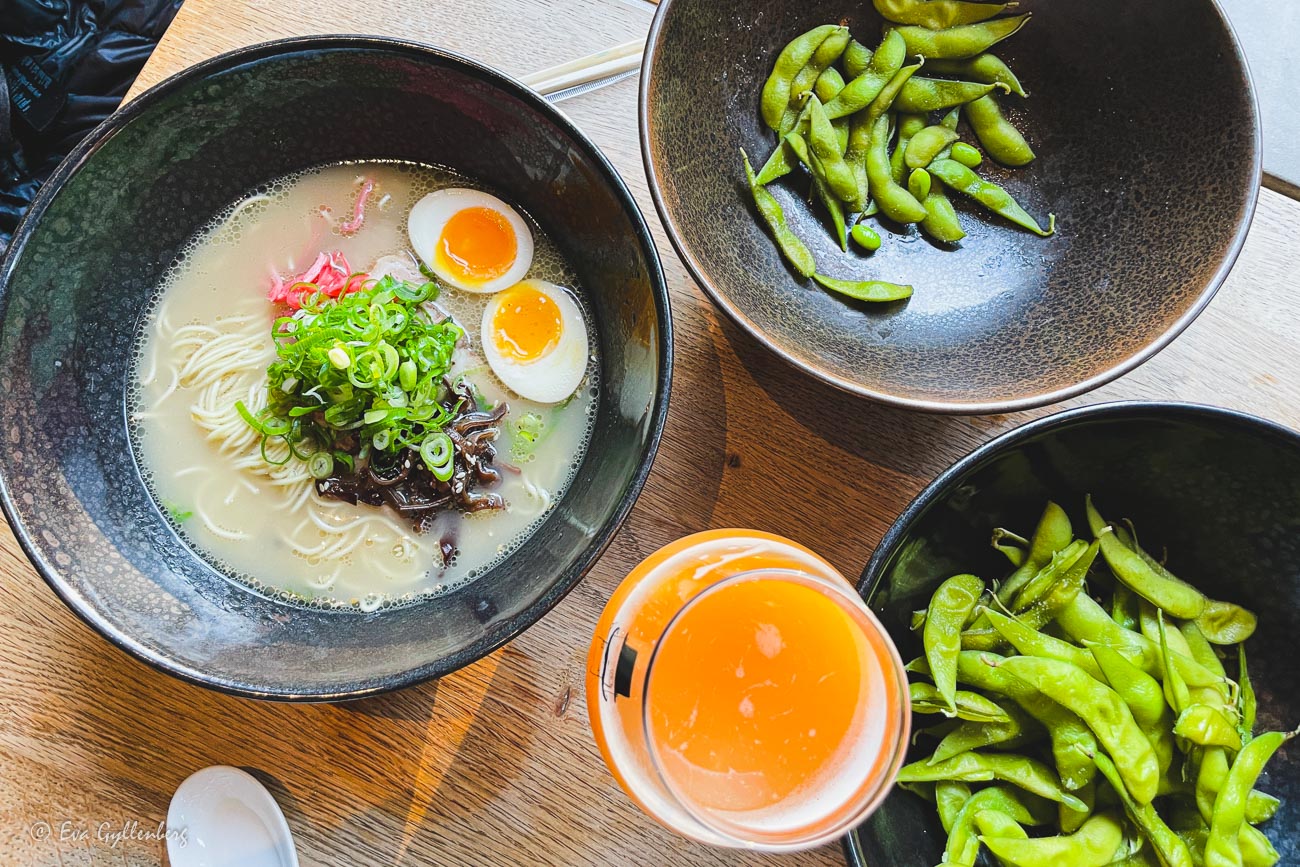 Ebbas fik
For a time travel back to the colorful 50s, you only need to step inside the doors to Ebbas fik. Here, amidst the tunes of Elvis and Lill-Babs, you can sit down on the sofas and order a hearty burger served in a paper retro car. For dessert, don't miss the fantastic large chocolate balls with different flavors. An incredibly cozy café for all ages!
There are plenty of tables both indoors and outdoors in the nice courtyard. You can also bring your dog in the courtyard, so you have someone to share the big hamburger with.
Ebbas fik
Bruksgatan 20
252 23 Helsingborg
Map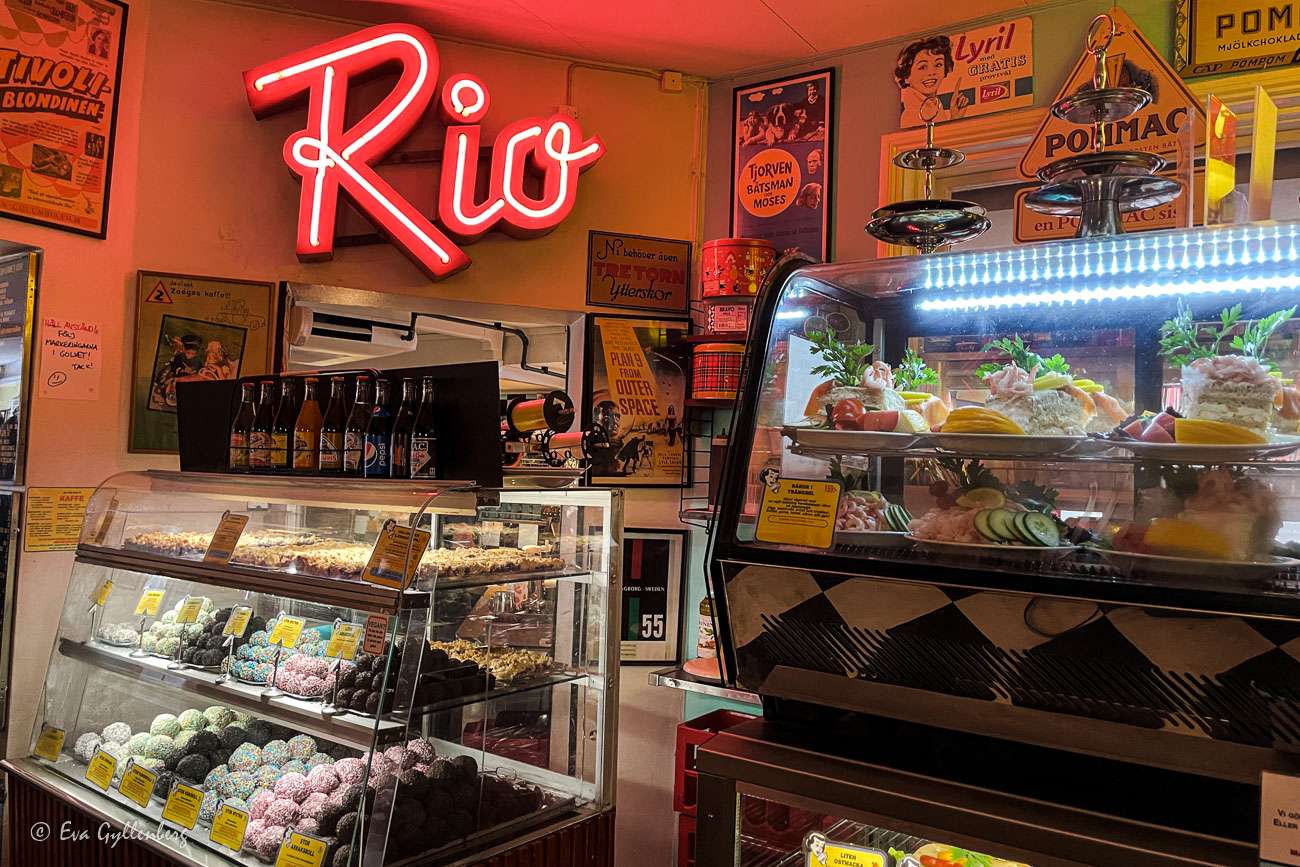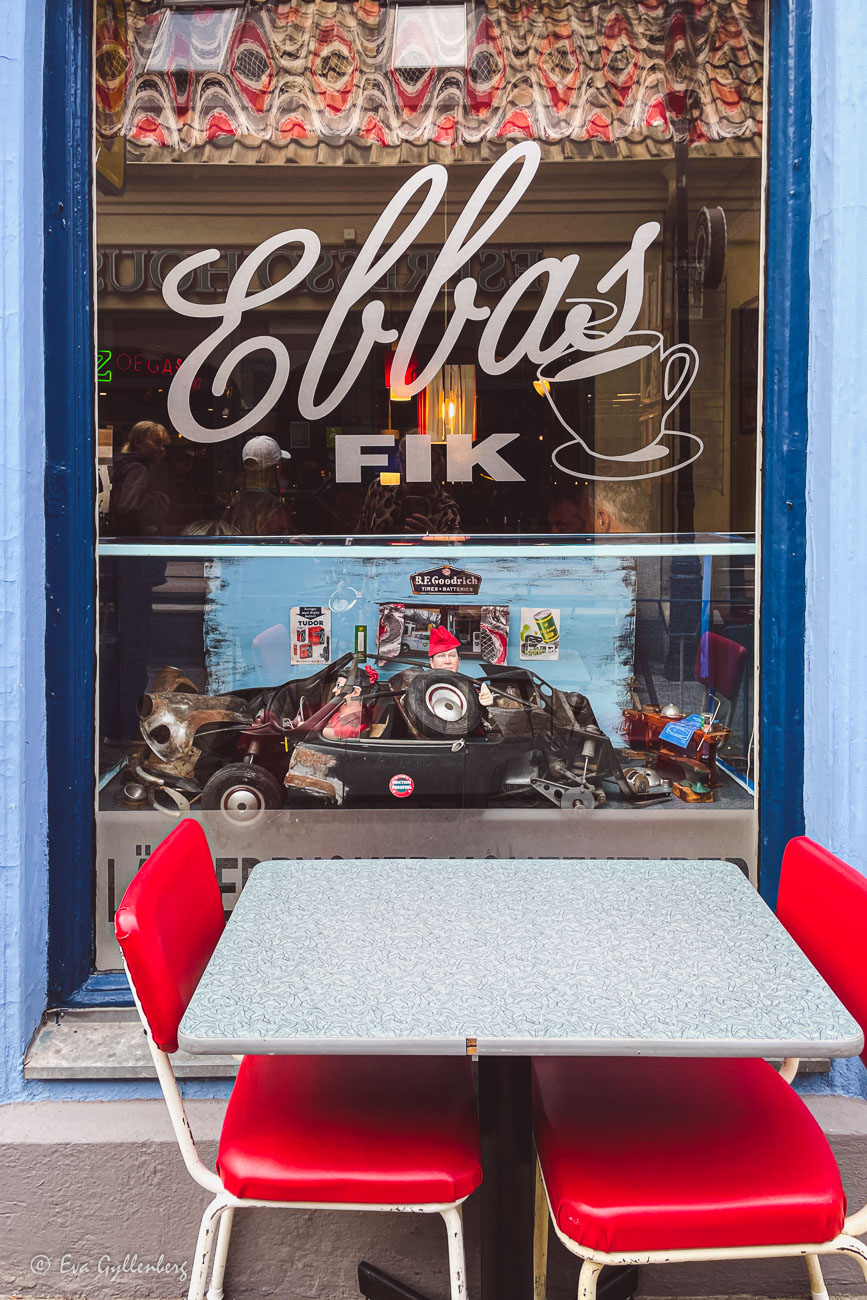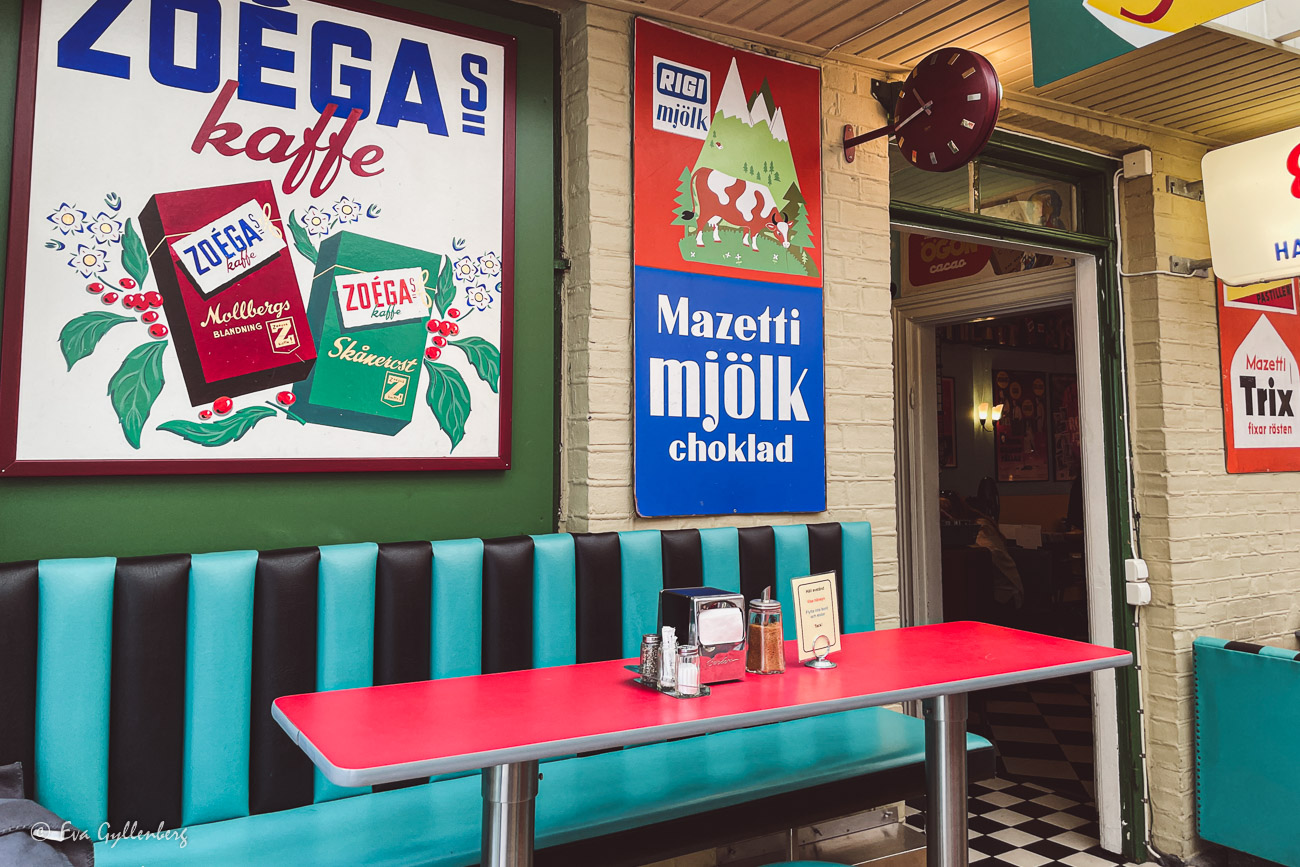 Pålsjö krog
With a view of the white beach and the cold bath house Pålsjöbaden lies Pålsjö krog. Classic dishes are served with finesse and the restaurant is popular all year round - although I think that the summer outdoor seating with boules and a view of Denmark can be a little extra popular.
We had a weekend lunch here and I had raw beef for starter and poached cod for main course. Well made, stylish and relatively wallet friendly. Recommended for a romantic dinner or just a leisurely Sunday lunch!
Well-behaved dogs are welcome, but let them know when you book!
Pålsjö krog
Drottninggatan 151
254 33 Helsingborg
Map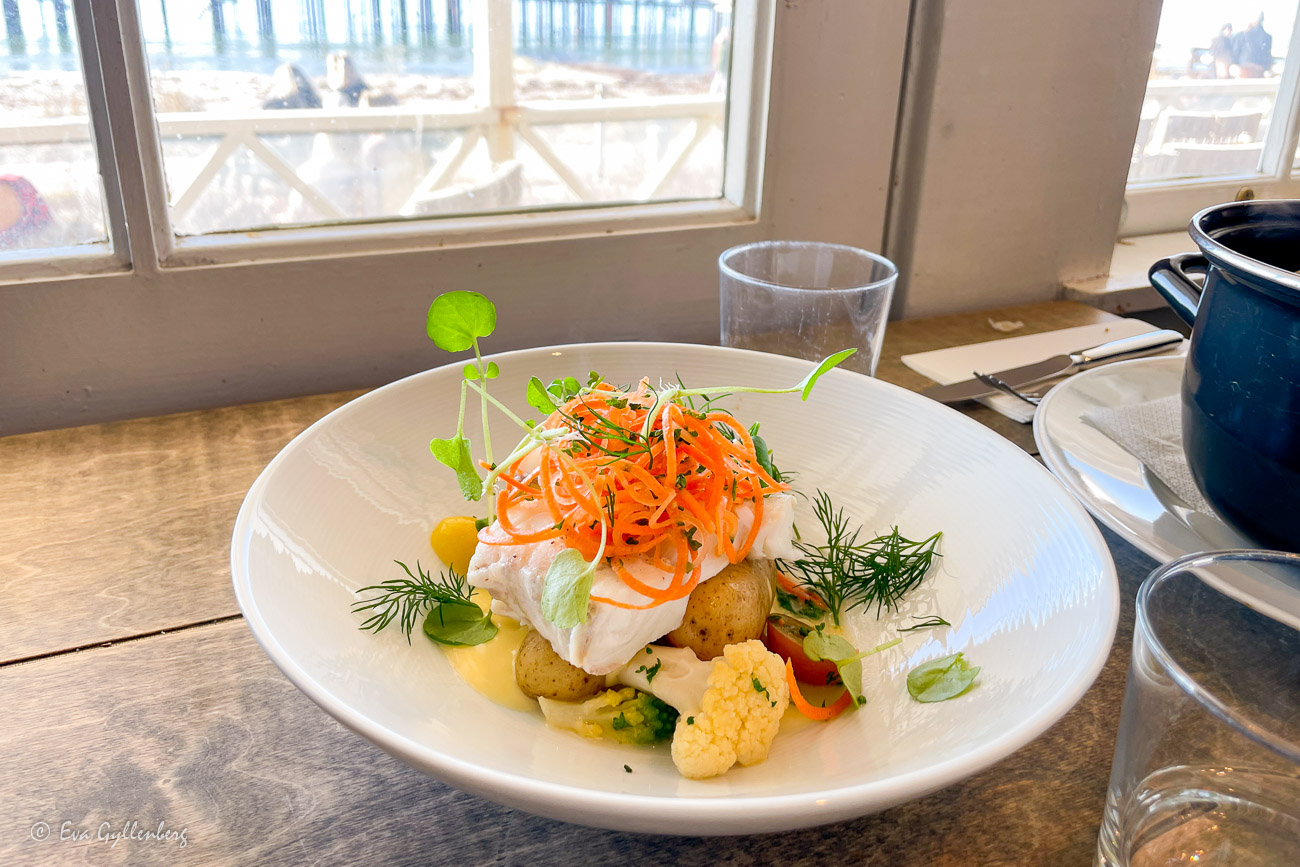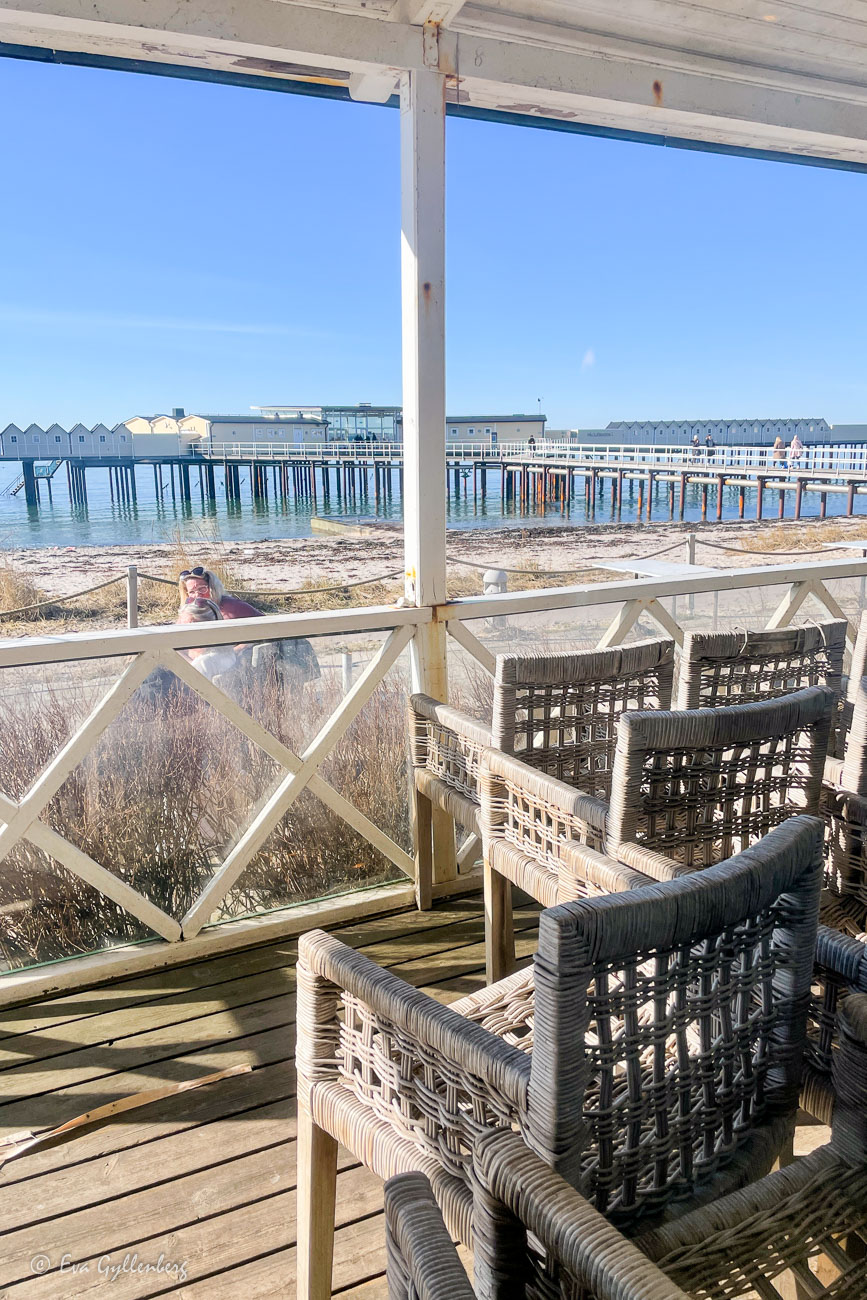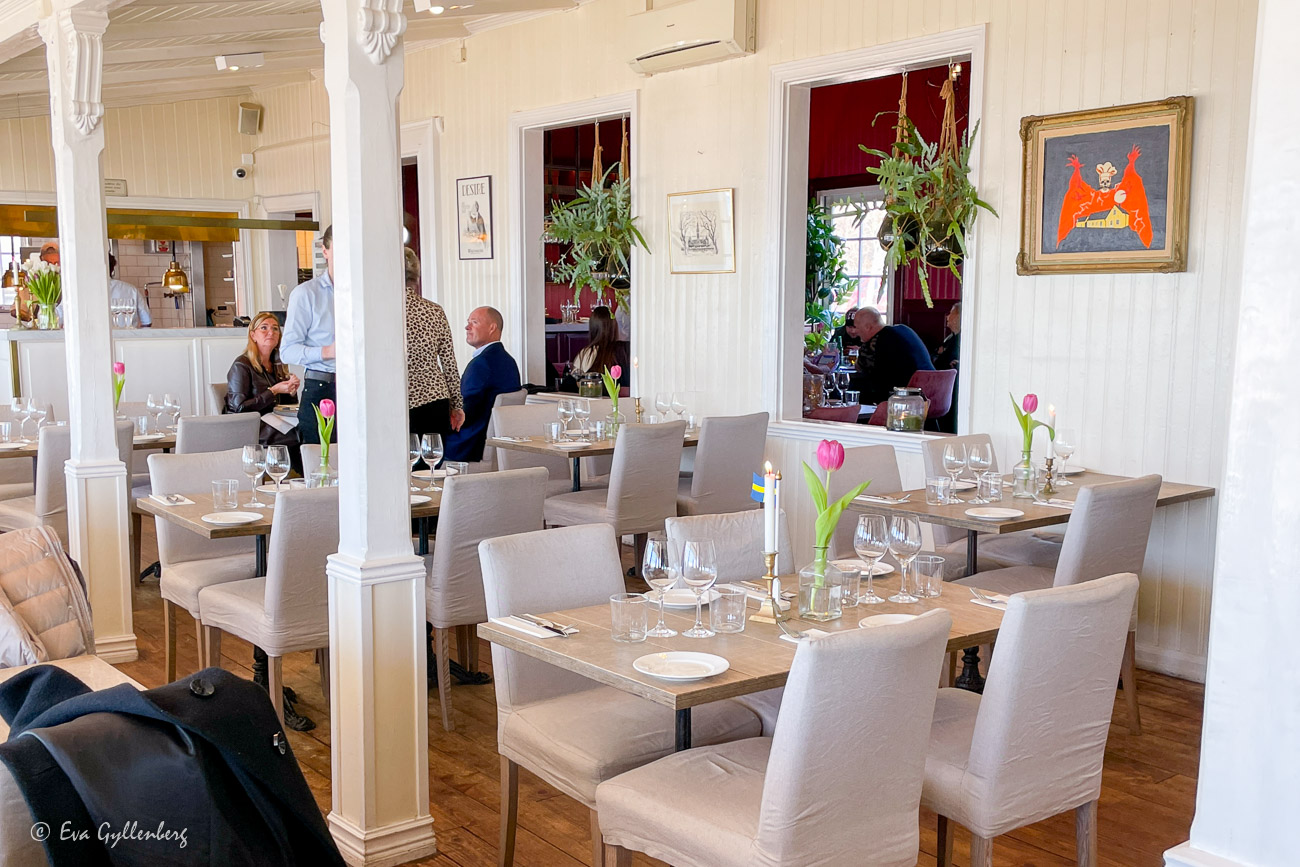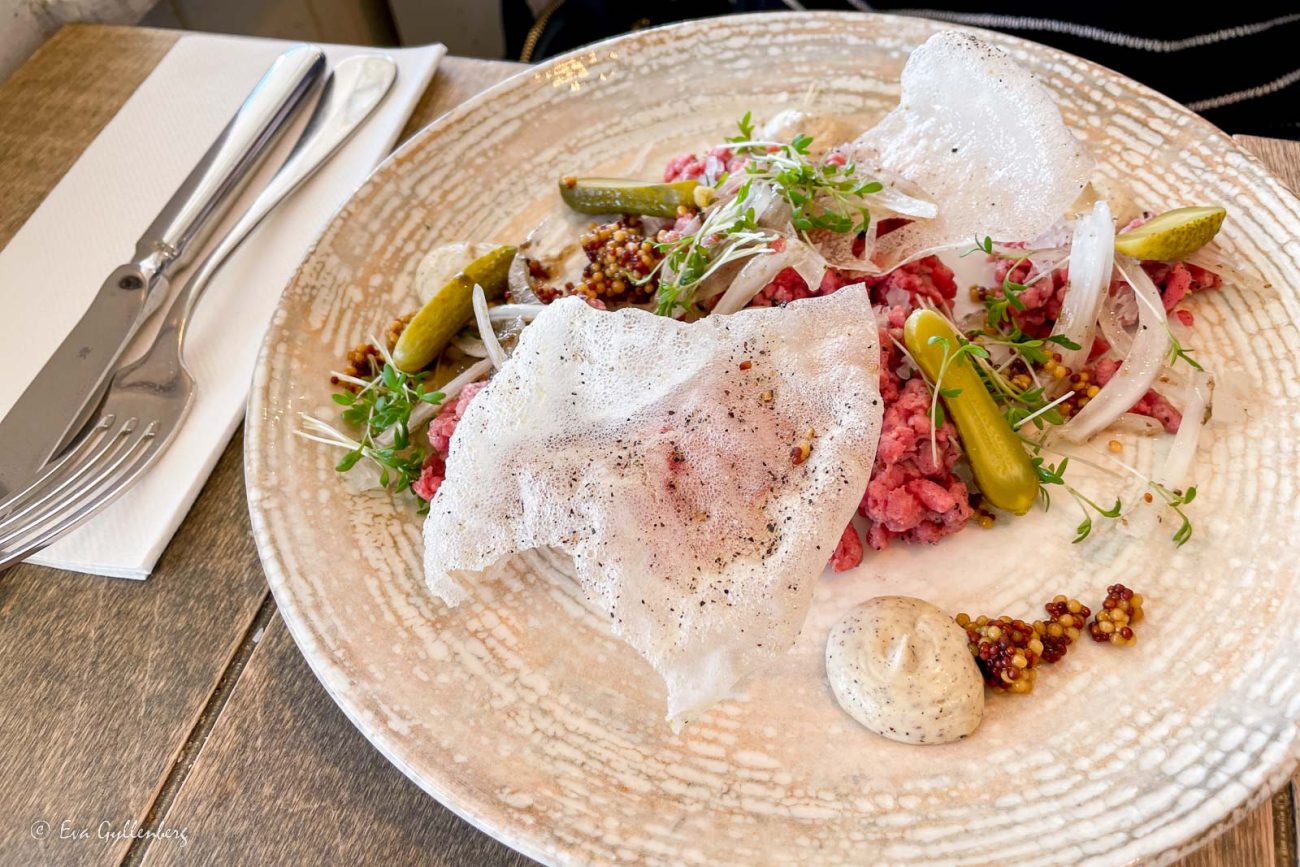 Bruket kaffebar
If there's anywhere you're going to bring out your nicest self when you order coffee, it's on Bruket. Otherwise, the coffee may be more expensive than planned... (see below).
Bruket is a small cafe in the middle of Helsingborg, with a lot of humor and great coffee. A seasonal menu with organic and locally produced food is served here, and the coffee comes from Balck coffee, which roasts its coffee in Kalmar. For those who love breakfast, it is served all day here. I mean, who can say no to overnight oats or a smoothie bowl for an afternoon snack? Not me anyway.
Dogs are welcome.
Bruket
Bruksgatan 9
252 23 Helsingborg
Map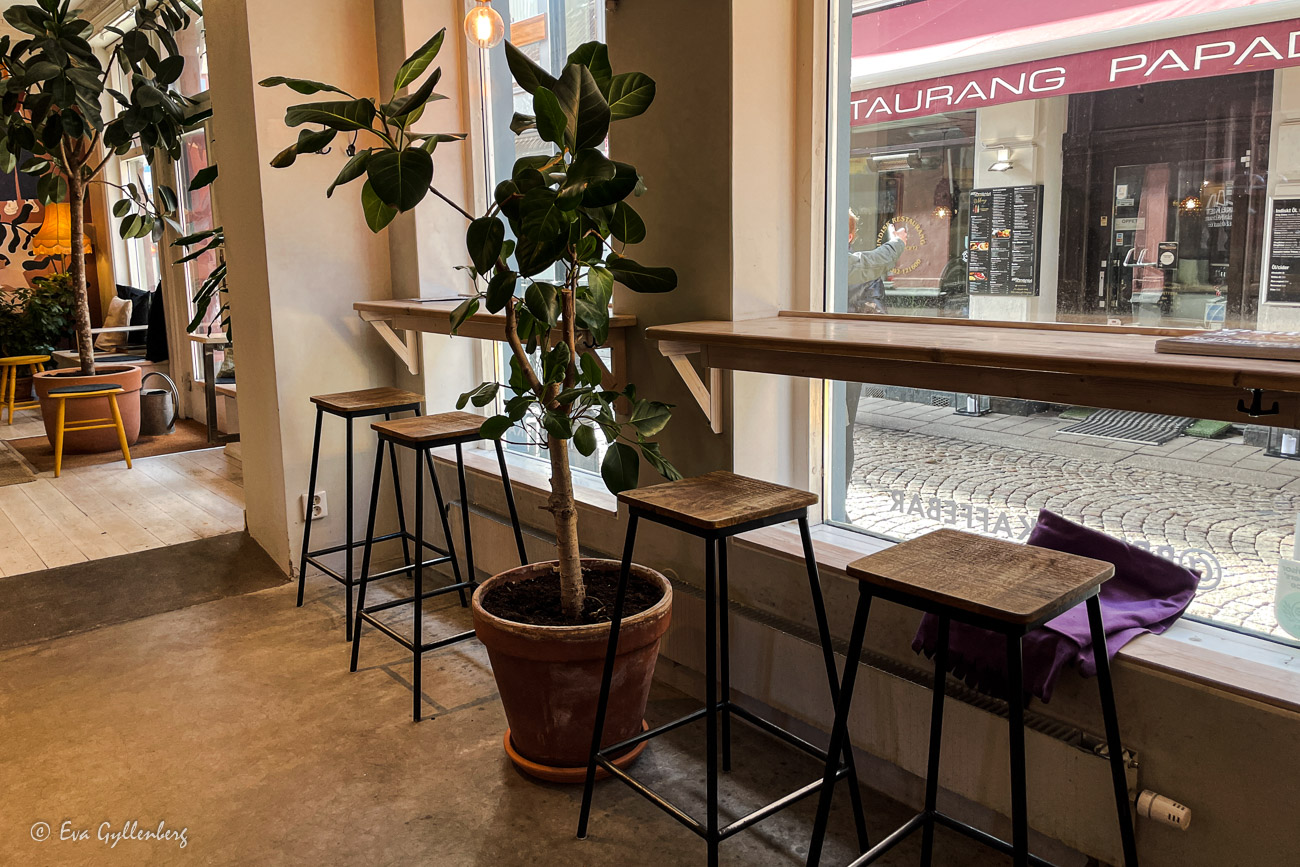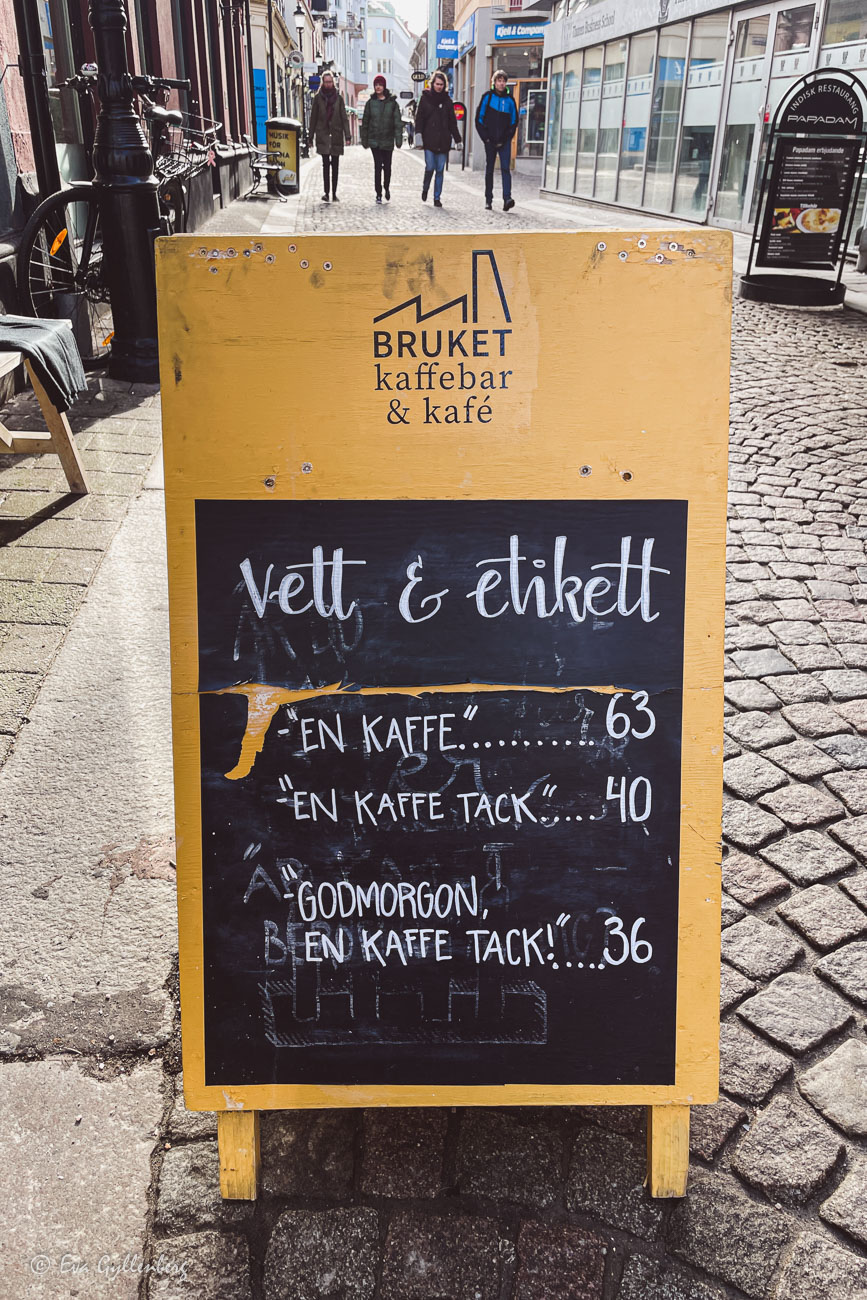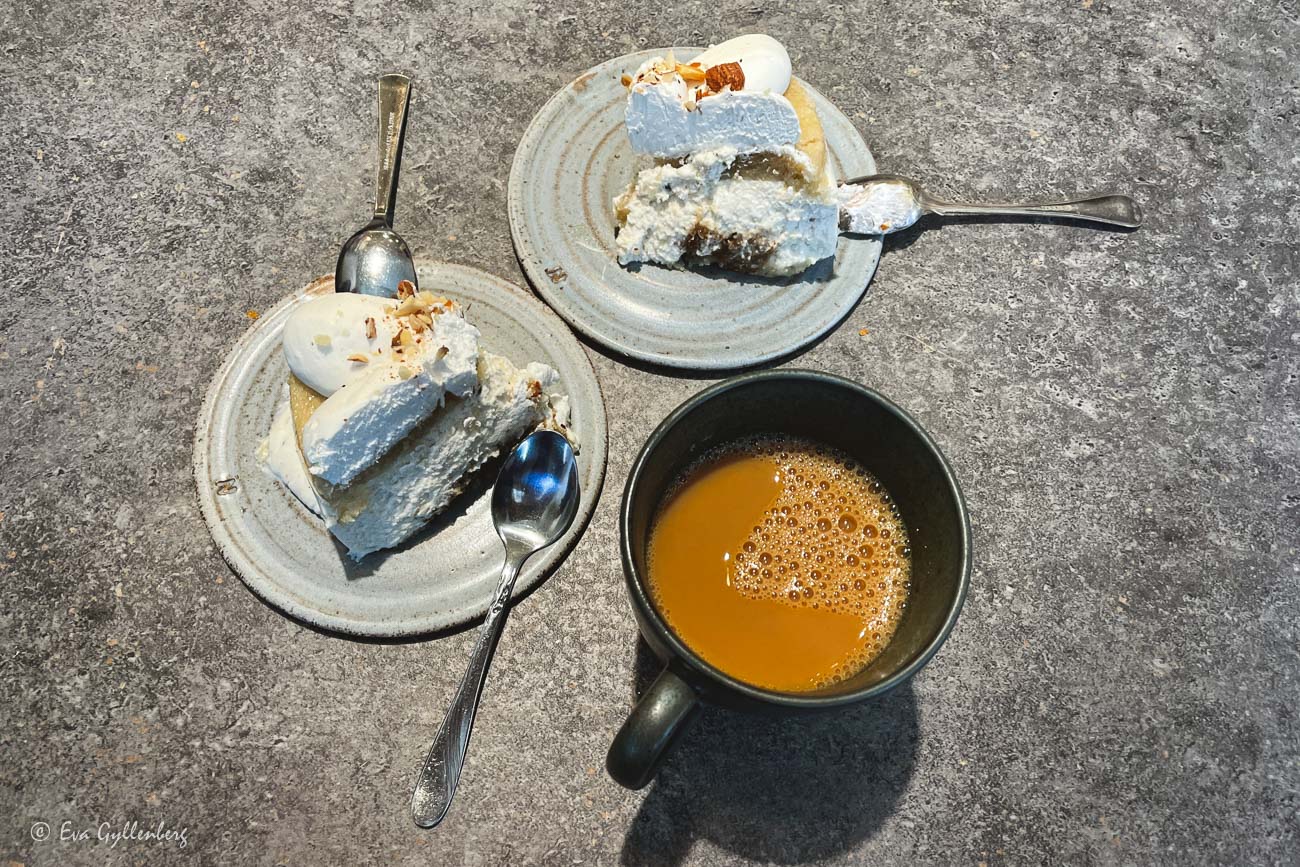 Benchwarmer's taproom
Down by the quay in Helsingborg lies Benchwarmer's Taproomthat serves wonderfully cheese-dripping pizza accompanied by their home-brewed beer and graffiti paintings. With 16 beers on tap and great music, you're treated to a whole evening with an audience of both tourists and locals. Here I learned that a Danish Vesterhavsost with mustard is best eaten as an accompaniment to beer. If you haven't tried it already, it is highly recommended! Don't miss a visit to the flamingo in the restroom. Those of you that know, you know.
Dogs are welcome.
Read more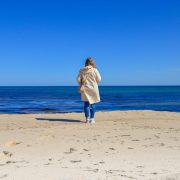 Benchwarmer's taproom
Helsingörskajen 2
252 66 Helsingborg
Map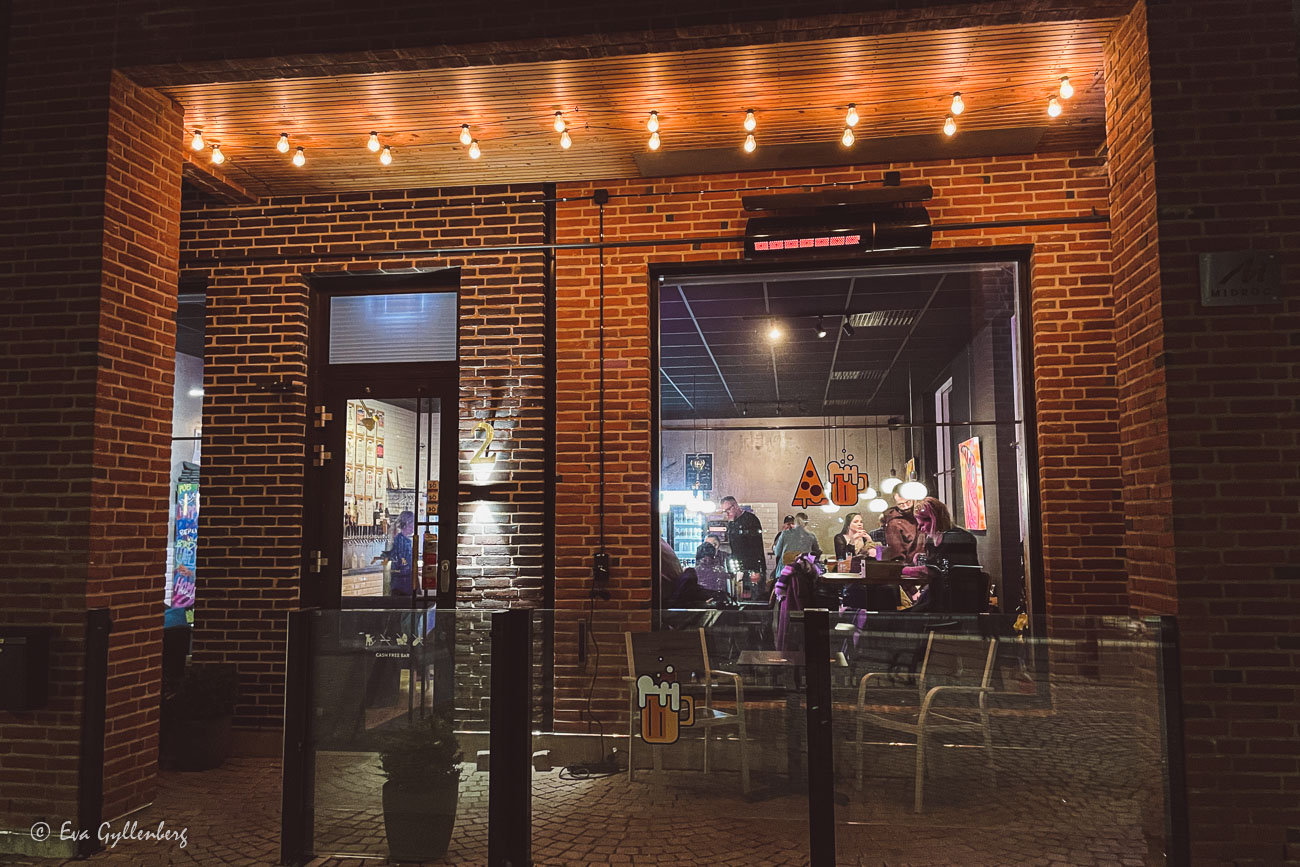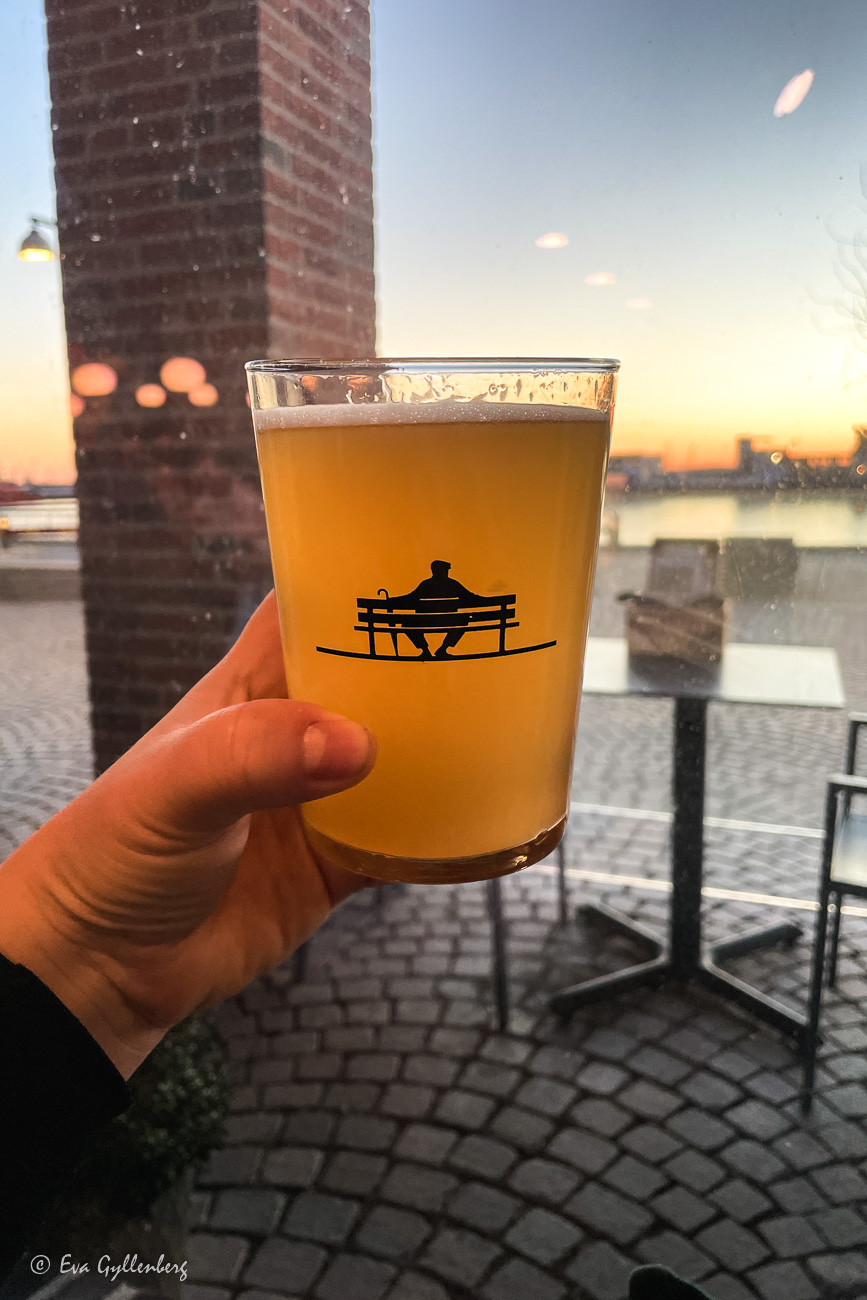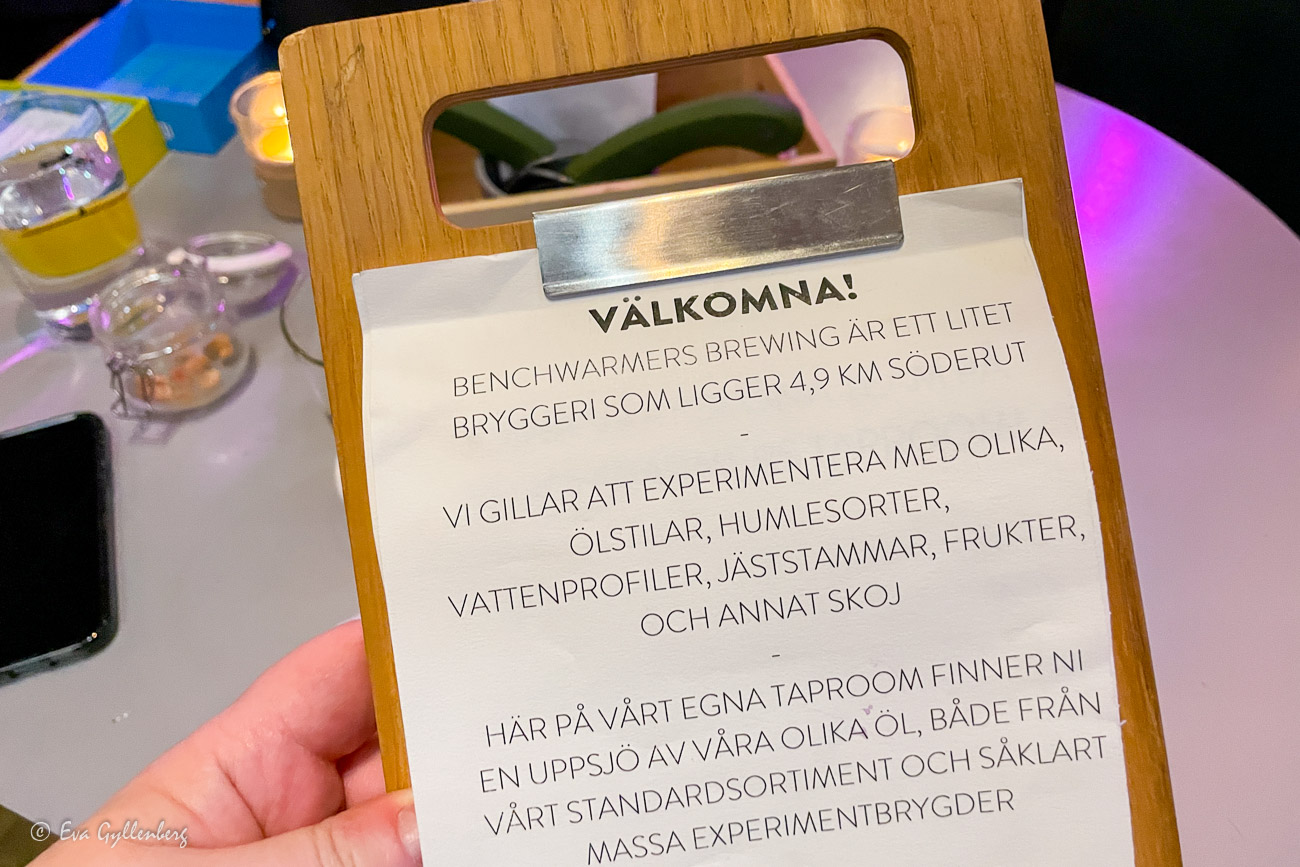 AnJo Wine & Dine
When you're going to fine dining in Helsingborg, AnJo is a safe bet. Here you will find a menu that scents of both seas of oysters and caviar and game of deer and chanterelles. We celebrated the family's anniversary here and hit it big with everything from Japanese wagyu to oysters and carpaccio with chanterelles and sea buckthorn. Everything was magically delicious and their wine pairing was perfect. A place to go to celebrate or be celebrated!
Dogs are welcome.
Anjo Wine & Dine
Bruksgatan 19
252 23 Helsingborg
Map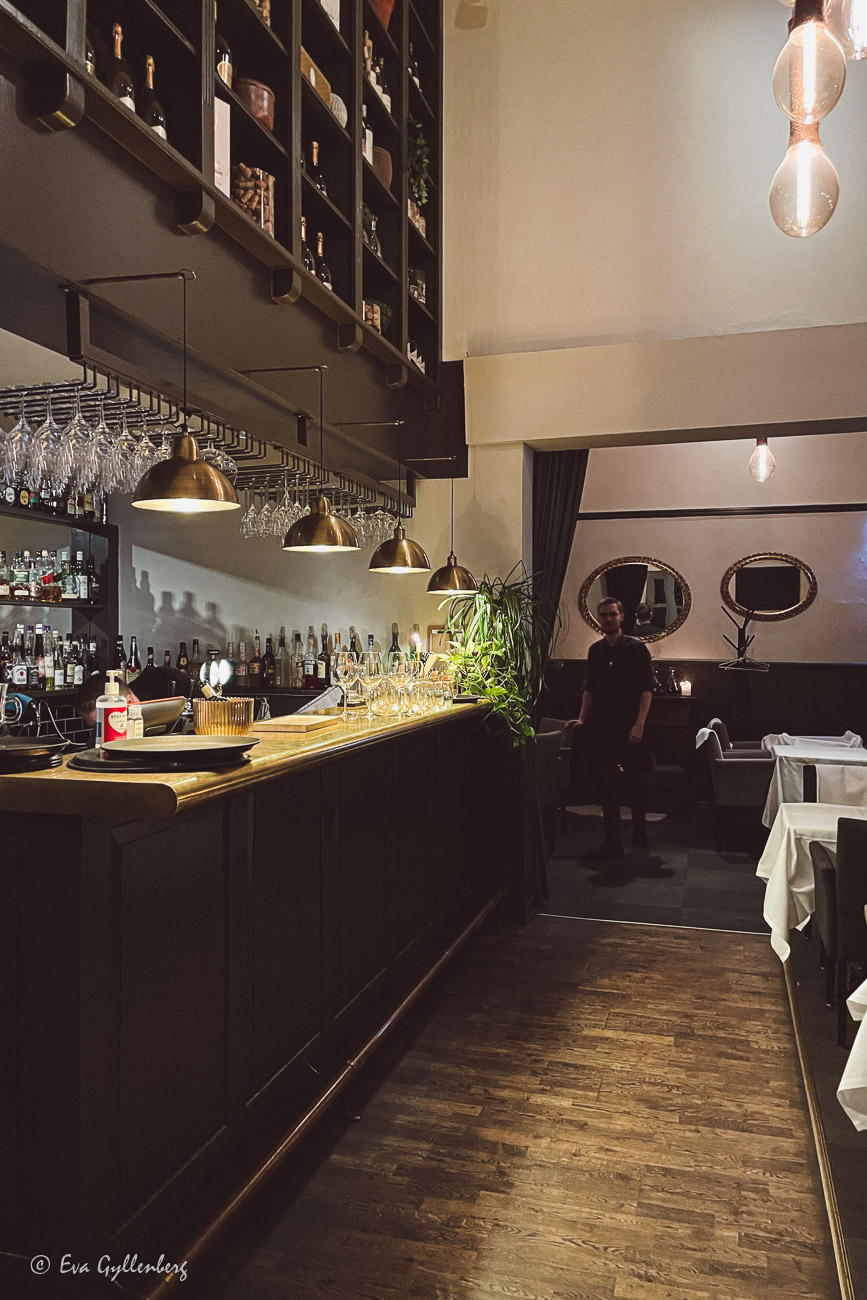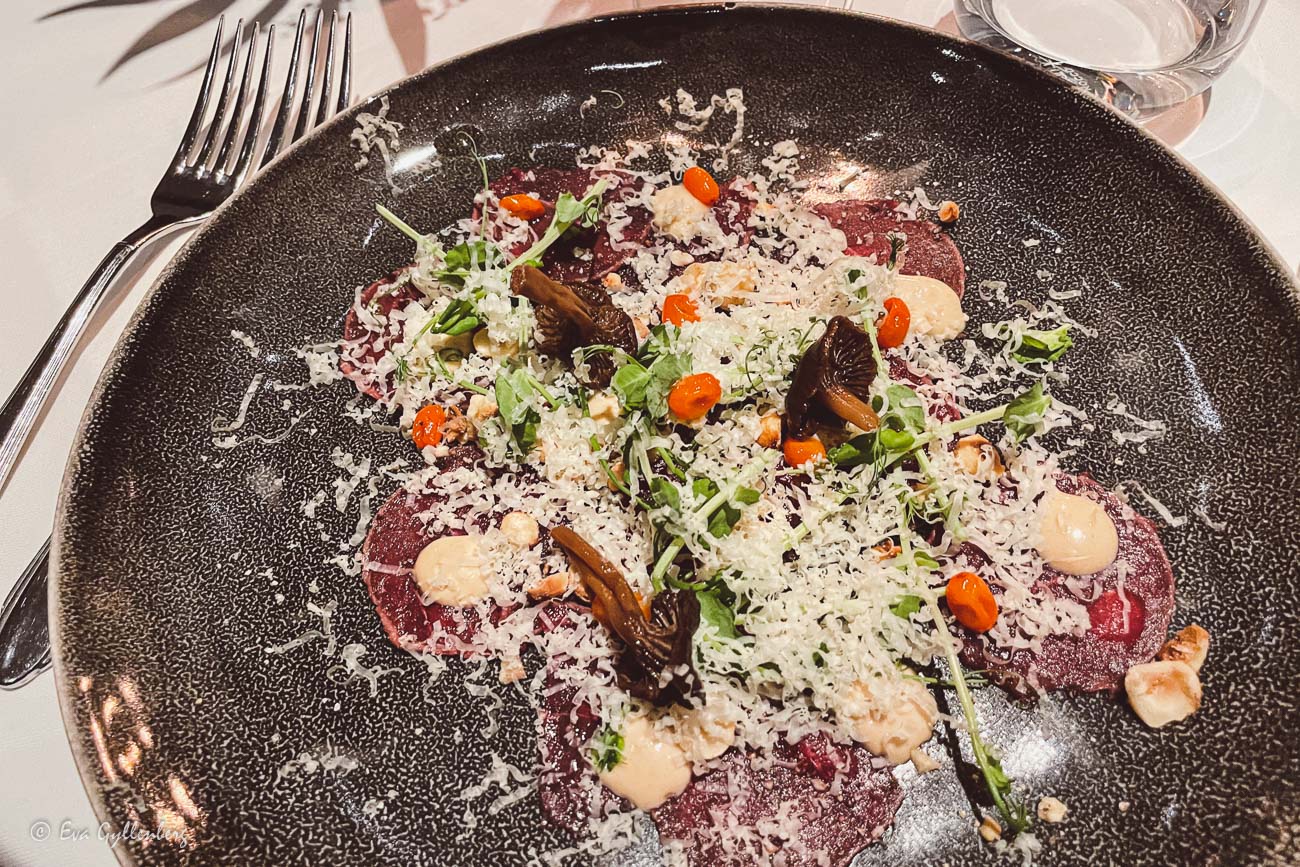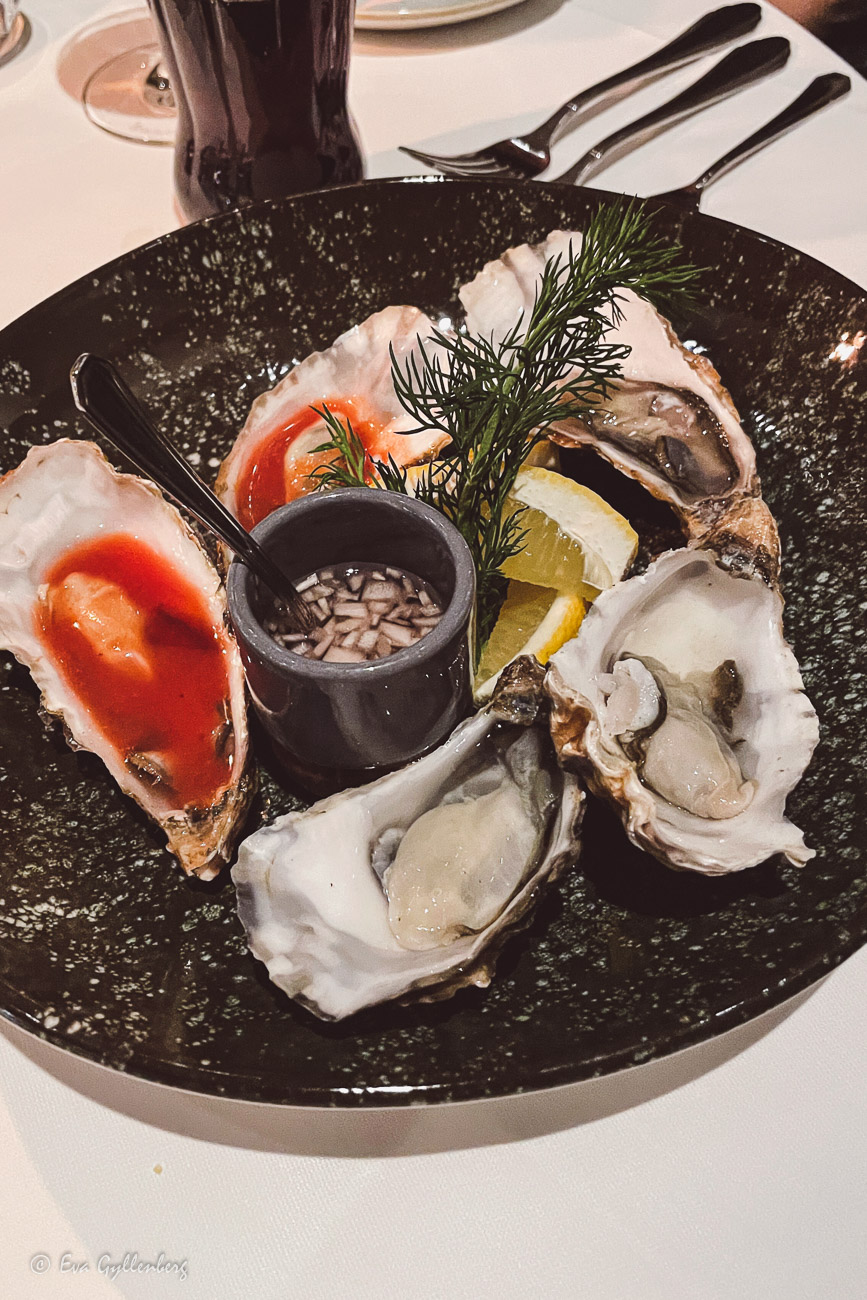 Madame Mustache
With one foot in the history of the old 18th century house and the other foot in a French Quarter bistro, Madame Mustache serves classic dishes that everyone loves. Fine ingredients and love for the art of cooking take you to everything from Beef bourguignon to a homemade pasta with chanterelles and sage. Here you can easily slip into an affordable AW or why not a long weekend lunch? Stylish furnishings and knowledgeable staff increase the pleasantness factor.
Dogs are welcome.
Madame Mustache
Norra Storgatan 9
252 20 Helsingborg
Map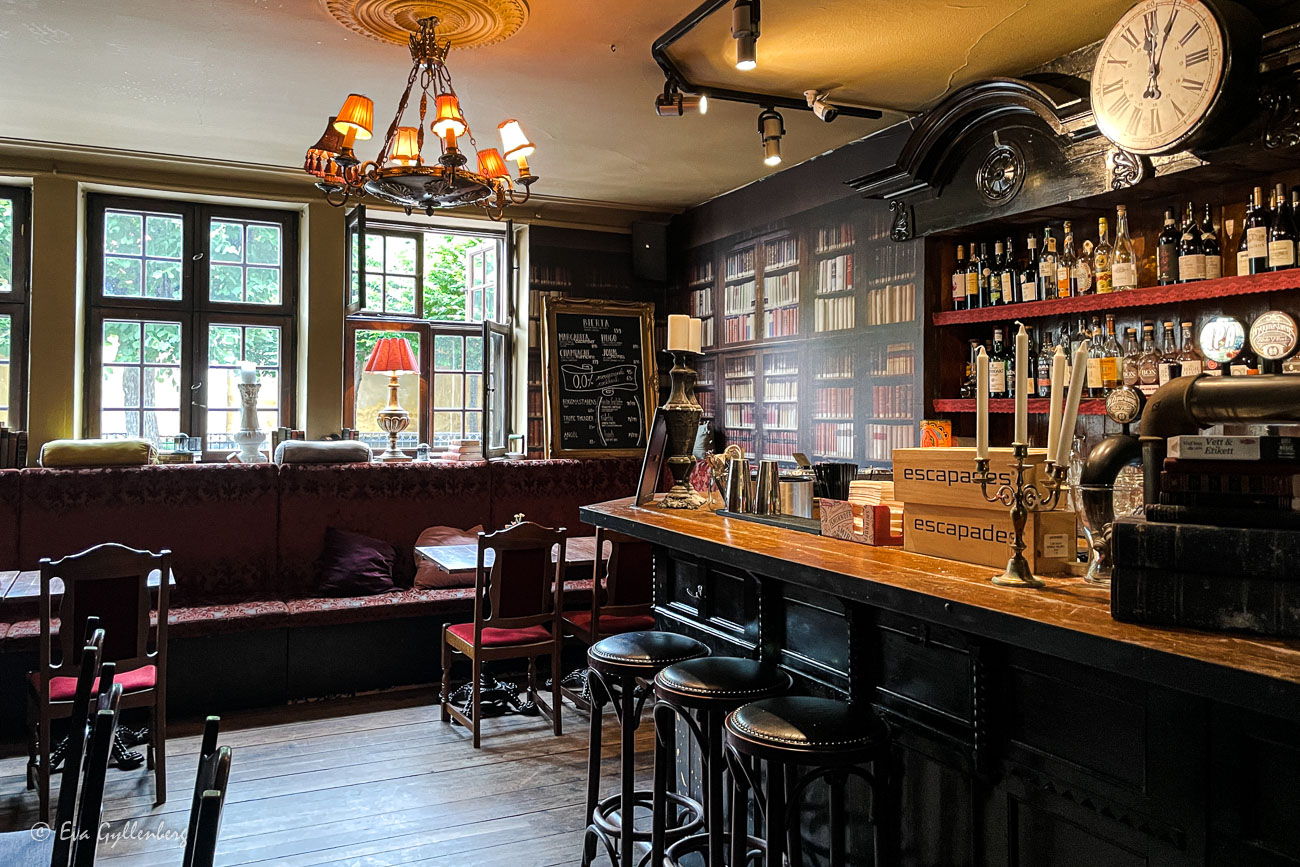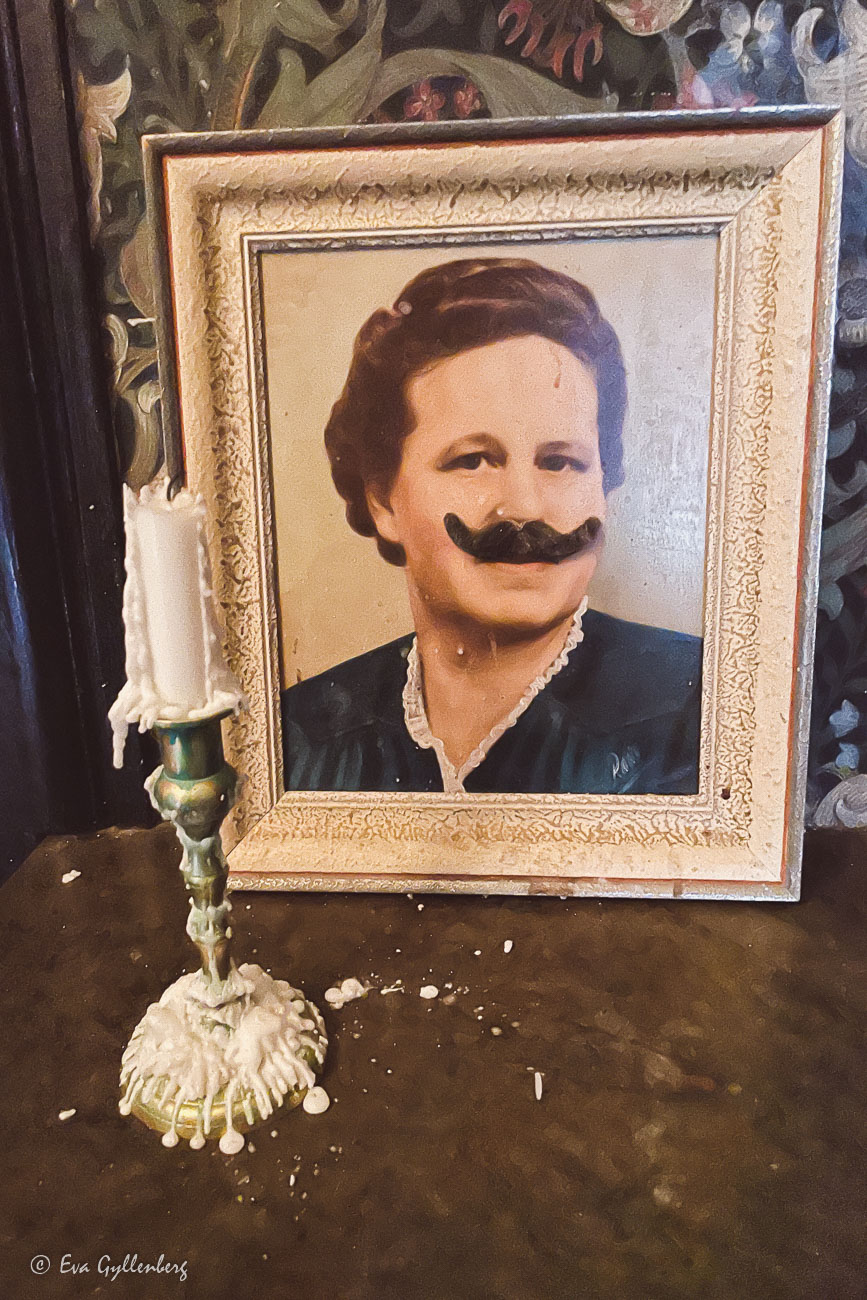 Have I missed any of your favorite restaurants or cafes in Helsingborg? Feel free to comment with your very best tips!
Do you want to read more tips from Skåne? Look into my Scania page!
Have you been here? What did you think of the destination?
Been there - didn't like it!
0
Not keen at all to go here!
0
Eva Gyllenberg
Travel blogger, gastronaut, photographer and family adventurer with over 55 countries in his luggage. Eva loves trips that include beautiful nature, hiking boots and well-cooked food. On the travel blog Rucksack she takes you to all corners of the world with the help of her inspiring pictures and texts.