Are you going to drive in Italy? A road trip in Italy is a real dream trip. Of course, there are excellent opportunities to travel by train between Italy's largest cities, but if you want to enjoy Tuscany's rolling green hills, cozy lunches on almost deserted beaches and a perfect coffee in a small village in the mountains - then you need access to a car. But what could be good to know before you hit the road? Here are my tips on things to keep in mind when driving in Italy - everything about tolls, road signs, parking and renting a car!
Do you want tips on an itinerary for your road trip in Italy? Look at my post road trip in northern Italy 14 days - daily plans and itinerary.
Zona Traffico Limitato – ZTL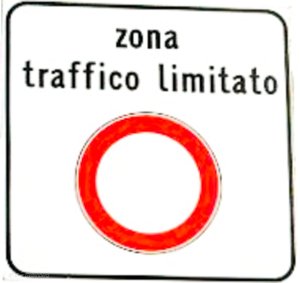 ZTL means "restricted traffic zone", or rather "stay away with the car!". In almost every small town there is an environmental zone, where only vehicles with permission are allowed to enter. The zone is monitored by cameras and if you happen to drive into a ZTL, you will be fined heavily. One of the few cities we drove to that did NOT have a ZTL, what Venice. But it is perhaps not so strange, as there are no motorways in the city 🙂
The ZTL areas are marked by a round "Vehicle Traffic Prohibition" sign and a "zona traffico limitato" text.
NB: It is not certain that your GPS knows where the ZTL limit is, so keep an extra eye out when driving in cities.
Parking spaces on the streets
There is street parking everywhere, usually marked with yellow, blue or white lines. It seems to differ a bit between the different areas we drove around in, so check if you see any special signs around, for example, parking discs before you leave the car.
blue = Paid parking. Easiest choice when driving in Italy. Pay in a parking machine, the vast majority take cards. Parking in Italy is generally cheap.
Yellow = Special parking - only with permit. Avoid.
White = Free parking spaces. We basically never found one, they were always busy.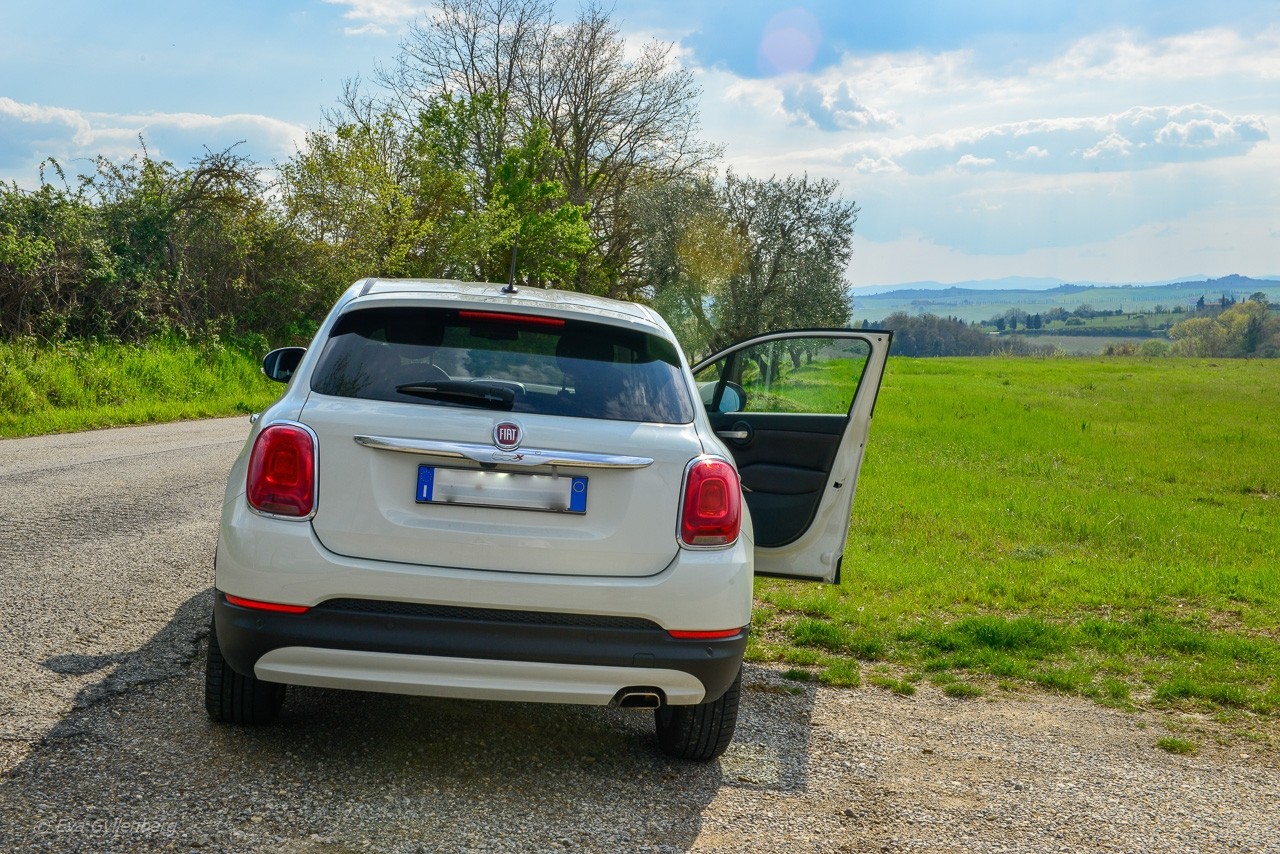 Rent a small car
There is a reason why all parking lots in Italy are small and cramped. All Italians have tiny cars. We rented a Fiat 500 and still found the parking garages to be the smallest. So my tip is not to rent either a full size or an SUV, but a small and flexible car. One thing you must not forget, however, is that a small car does not have as much trunk space for bags as a large car...
Drive towards cities, not road numbers
In Italy, roads are rarely marked with road numbers, but the exits of the roads are marked in the direction of cities. If you drive with GPS, it can be quite confusing to get directions that say "turn off onto road SS64", when the sign only says "Bologna". Always keep an eye on the major cities in your direction of travel, so you don't drive wrong.
Tolls on motorways with tickets
In the northern part of Italy, almost all motorways have tolls. Toll motorways are signposted with a Green highway sign. If you want to travel on roads that do not cost money, you choose motorways with one blue sign. We chose to use toll motorways on many of our transport routes, which often cost over 10 euros per day.
but how do you do it then?
1. Go to "Biglietto"! When you approach an on-ramp to a freeway, there are always several different on-ramps. You must go to the ramps where it says "Ticket" (ticket). "Telepass" is a box for automatic payment of motorway tolls, DO NOT enter a lane with only a Telepass plate! Then a fine awaits.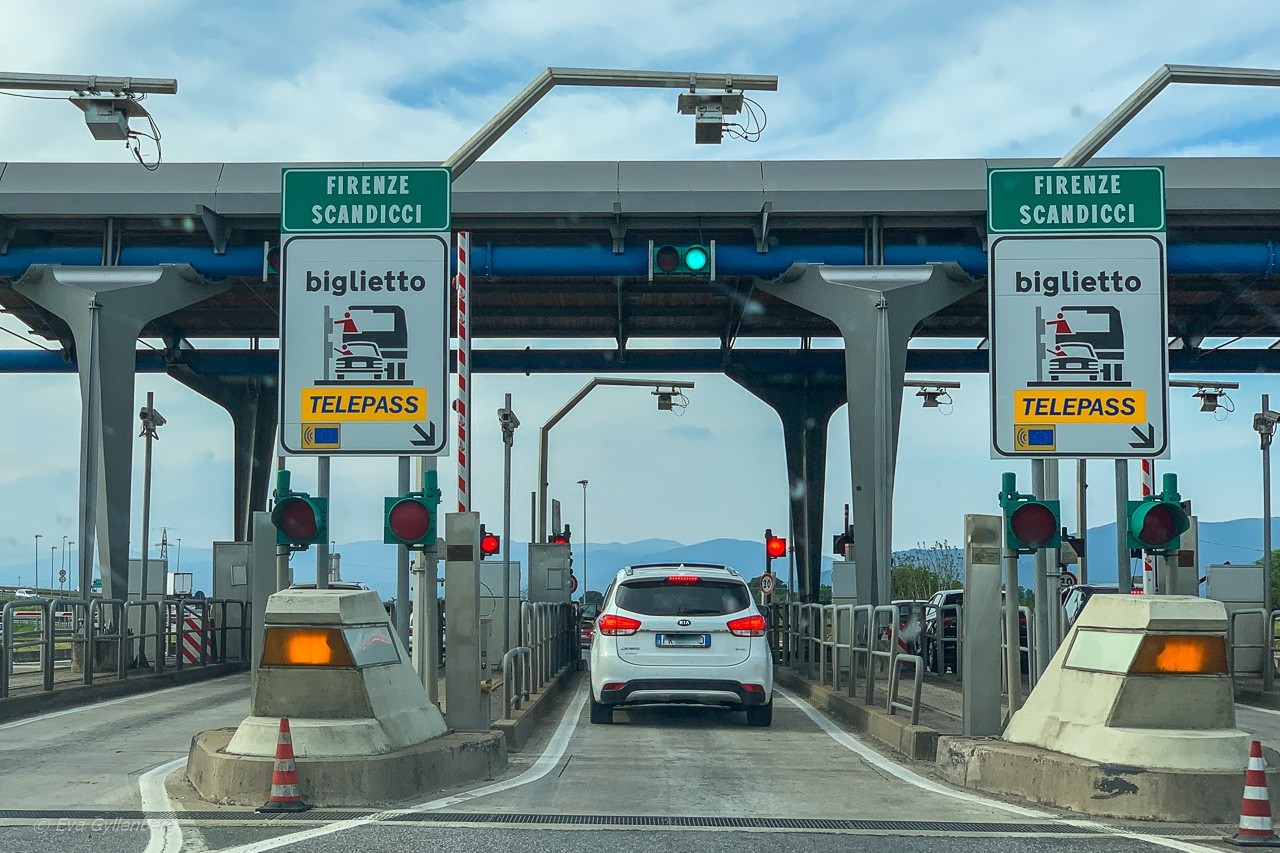 2. When you drive up a "Biglietto" ramp, so a paper ticket is printed. Receive the ticket and don't lose it. You need it at the highway exit.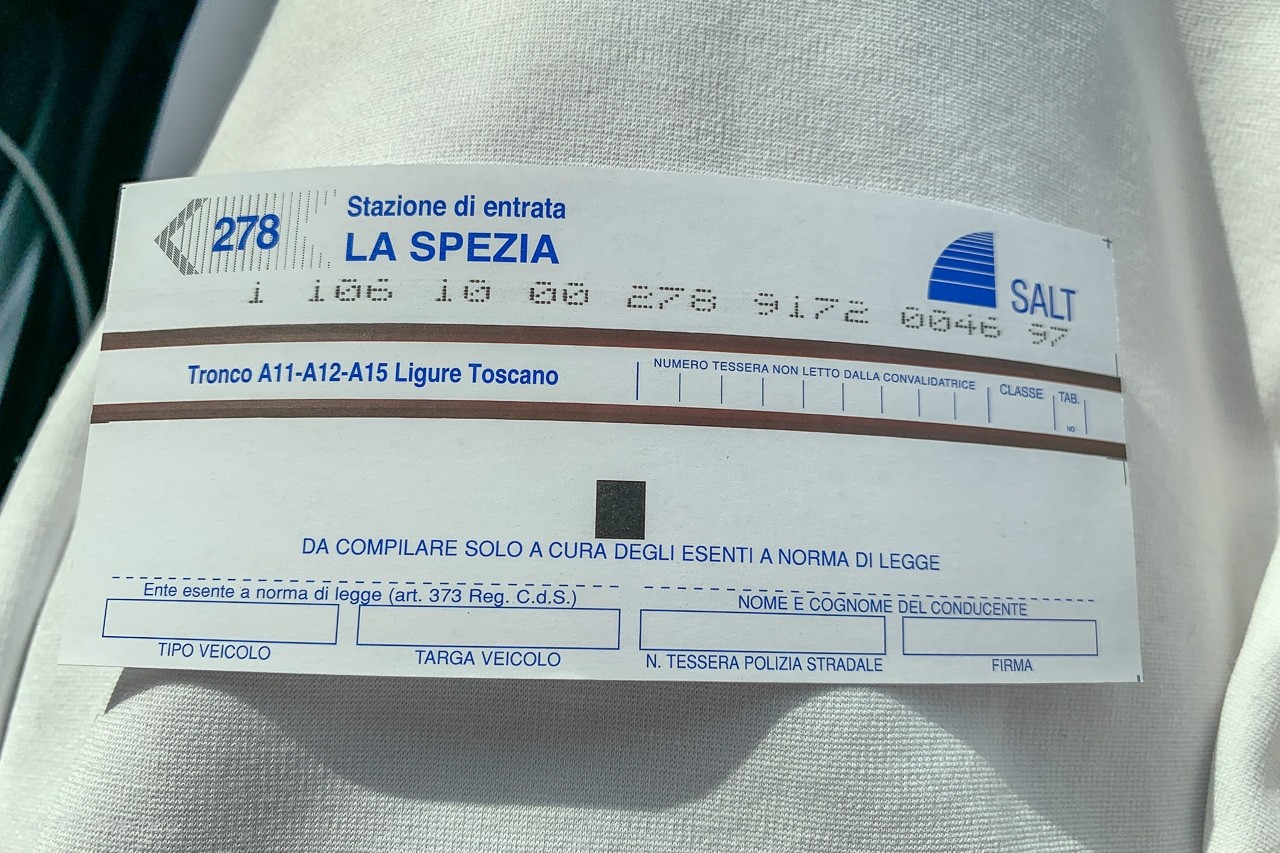 3. At the exit - choose lane according to how you want to pay. You can pay with cash/card in a machine or cash/account card to a person. We usually chose a file with a machine and the combination credit card + cash. If the card went wrong, we had cash ready. NOTE: Avoid the file with Telepass here too!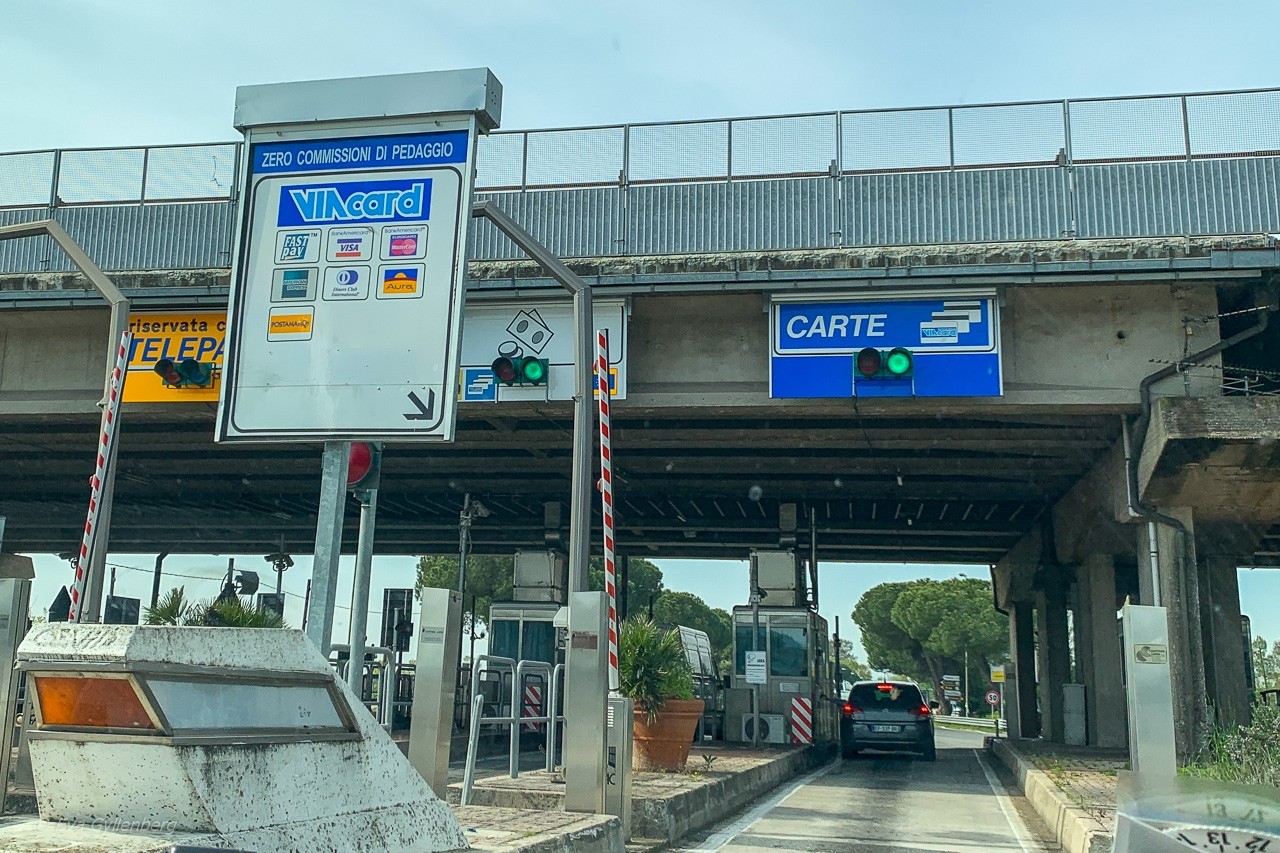 4. Insert the paper ticket you got when you drove on the highway and pay according to the instructions. The road barrier goes up and you can drive off the highway.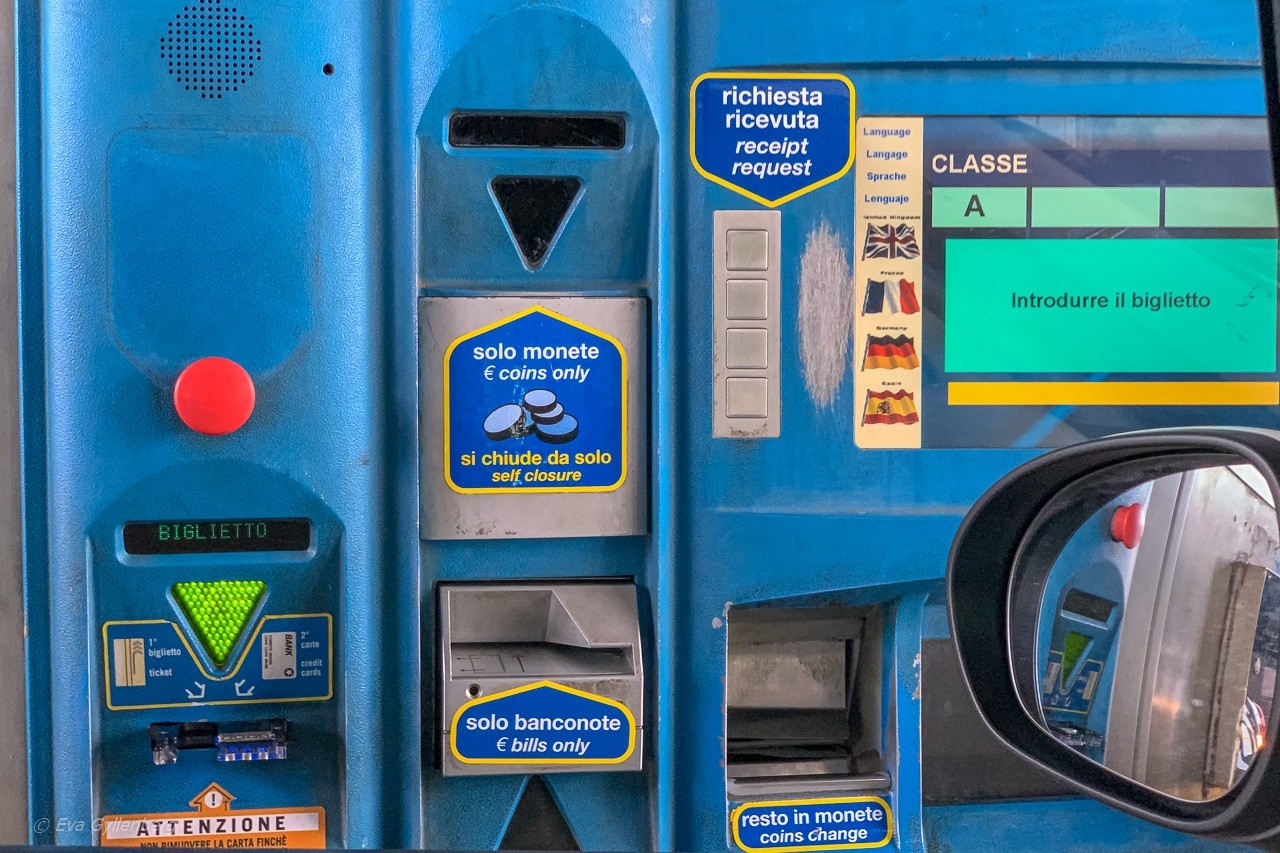 Tolls on motorways WITHOUT tickets - Fast Flow
In Italy, there are not only motorways with toll stations, there are also motorways WITHOUT toll stations - so-called FAST FLOW. Fast Flow highway is not free, but there is nowhere to pay your tolls along the way. You simply need to go to a website and pay your toll within 15 days.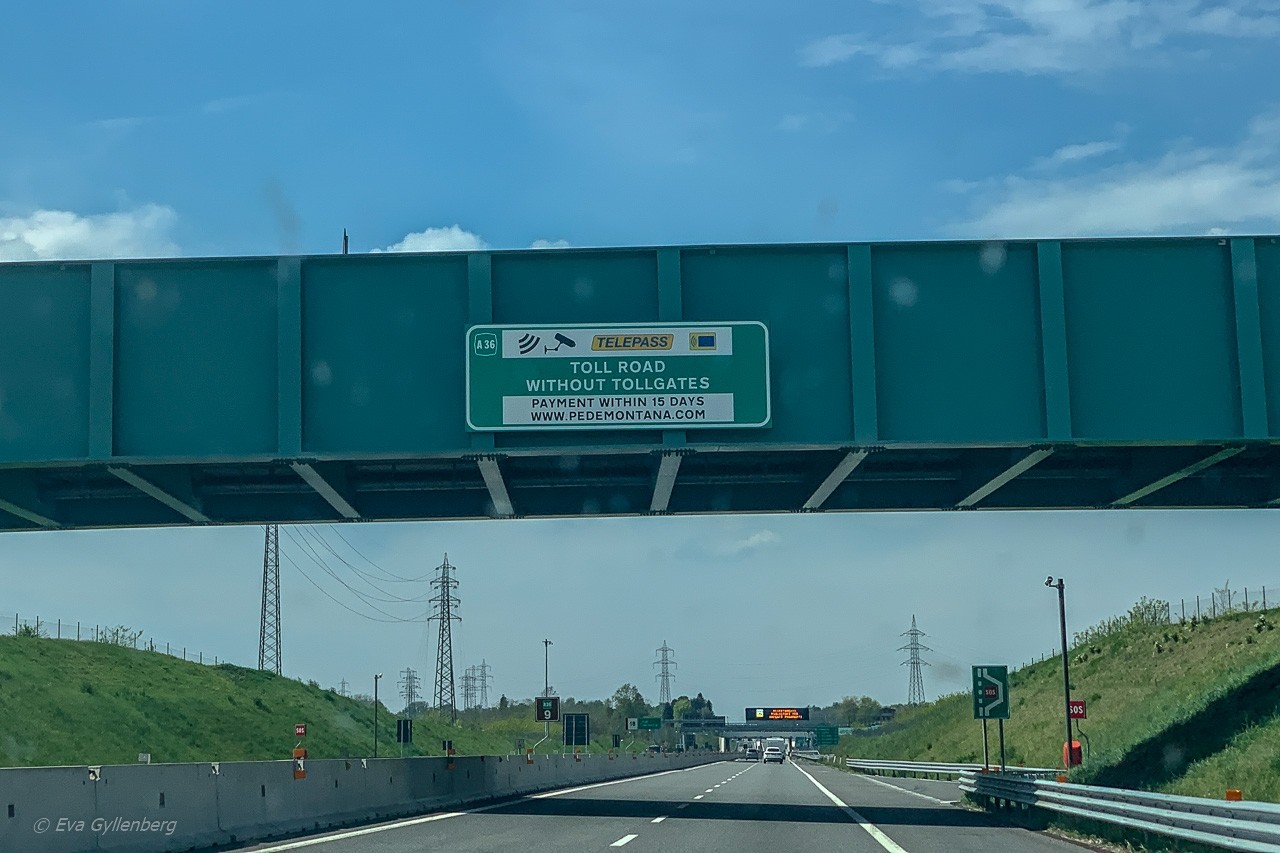 We had no idea that this Fast Flow system existed, but luckily I managed to capture the payment URL on a picture (www.pedemontana.com). It took us almost three hours of messing around on the website (didn't work on mobiles!), before we managed to pay the €1,75 toll. Talk about wasted vacation time. After this experience, we avoided "Toll roads without toll gates" the rest of the journey.
Speeds, controls and "Safety Tutor"
In Italy there are general speeds depending on the road, which are not always signposted. In general, the speeds below apply unless otherwise indicated (April ):
City: 50 km/h
Countryside: 90 km/h
Motor traffic route: 110 km/h
Motorway: 130 km/h
One thing to keep in mind when it comes to speeds is that many roads have lower speeds in fog and bad weather. Sometimes there is an addition under the speed signs ("con nebbio" means, for example, "in case of fog"). Motorways normally have a maximum speed of 130 km/h, but in rain and snow, for example, the maximum speed is 110 km/h.
In Italy there are plenty of automatic speed checks with cameras, especially on motorways. Two different systems are used to catch speeders. One system is the classic one with speed cameras that measure your instantaneous speed (as in Sweden), but then there is also the system "Safety Tutor". The Safety Tutor system measures the time it takes to travel between two points on a motorway and fines you if your average speed exceeds the speed limit. Considering how fast all Italians drive, I don't understand how they can't get fined all the time! We tried to keep the speed limits, but experienced both ugly gestures and honking from Italians who thought the speed limit was just a recommendation. Well, actually Italians seem to think that all car rules are recommendations rather than rules, but that's a story of its own...
In Italy there are a lot of road signs
It might sound like a strange reflection, but it's really something to think about when driving in Italy. Not infrequently, there are ten road signs along the road, just a few meters apart. Often one of the signs also has a long text in Italian in a small font size, which you absolutely do not have time to read and often the signs are contradictory. As a rule, the passenger in the front seat had to keep an extra eye on the signs and try to understand and translate. But most of the time it was completely impossible to catch up and we simply had to be safe in not having any idea what all the signs meant.
Are you ready to drive in Italy now?
Even though Italians both drive hot and fast, Italy is a very nice country to drive in. The distances between the sights are short and the roads are generally very good.
One more thing that might be good to know before you plan your road trip in Italy: The traffic can be really hard during major holidays. We sat in queue after queue during the Easter weekend at Lake Garda, which we had not expected at all! Driving is great, but when it takes four times longer than planned, it's not as much fun 🙂
Do you want to read more about Italy? Look into my Italy page!
Do you want inspiration for where to go? A complete itinerary for a 14-day road trip in Northern Italy here!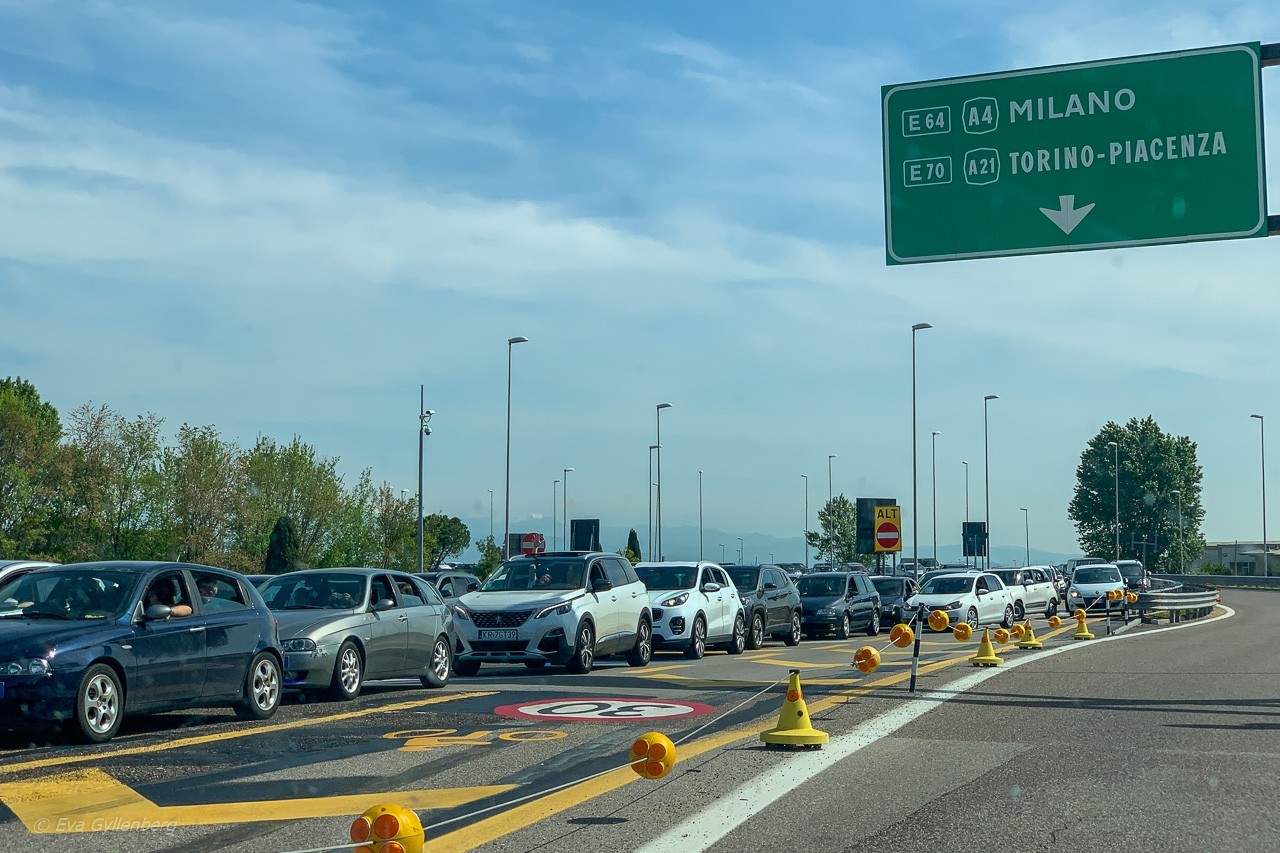 Want to read more of my travel tips? do not forget to like Rucksack on Facebook!
Do you want to read more about Italy?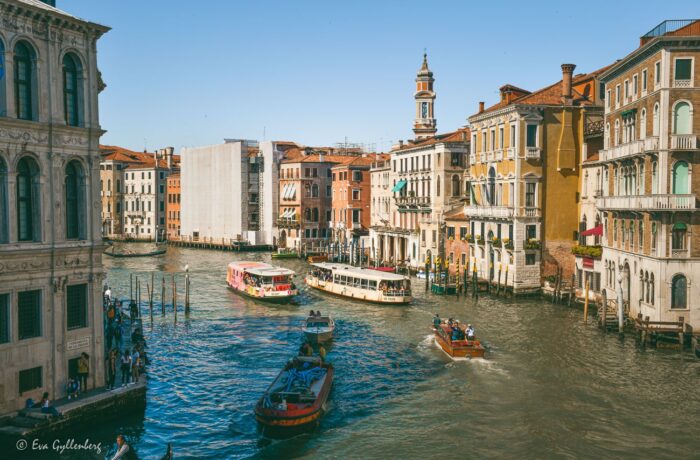 Of course, you can dare to allow yourself to dream of being able to travel in Europe...
February 6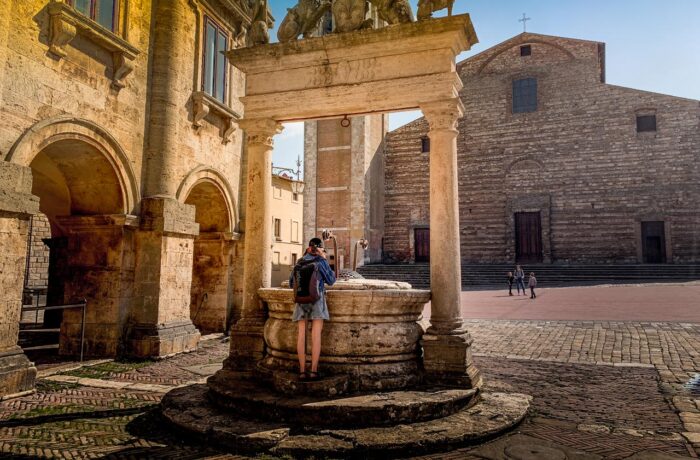 In Tuscany's highest town, Montepulciano, one of Tuscany's best wines is produced - "It…
January 16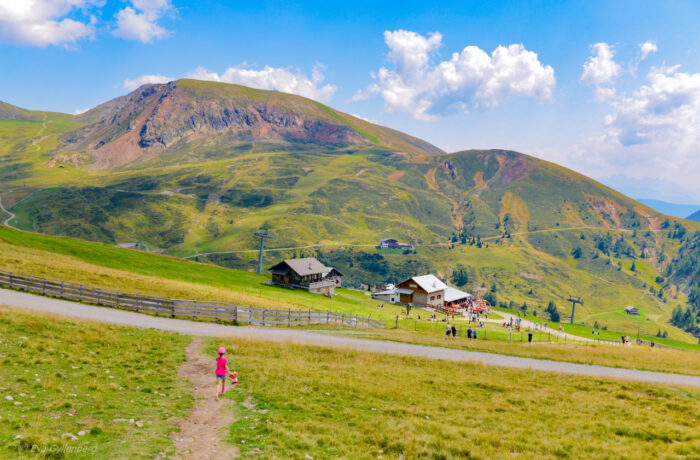 Not all hiking in the Dolomites is surrounded by steep cliffs and peaks. At Merano…
January 23