What is actually typically Singaporean? In a country with many cultures, languages ​​and religions, it can be easy to miss what is original and unique. In Singapore, people often talk about The Peranakan when mentioning the city's historical heritage. Peranakan is the Indonesian/Malaysian word for the settlers of Chinese origin who emigrated to the area hundreds of years ago and married local women. A unique cultural mix was created that permeated everything from food to language and religion. In the neighborhoods Those and Yoo Chiat you can still feel the cultural heritage of these settlers through the well-preserved pastel-colored shophouses - so-called shophouses. Today, the area is not only a pleasant shopping district with beautiful houses and flamboyant murals, but here you will find one of Singapore's hottest restaurant areas if you want to try modern Singaporean cuisine. An area not to be missed if you want to discover Singapore off the classic tourist tracks!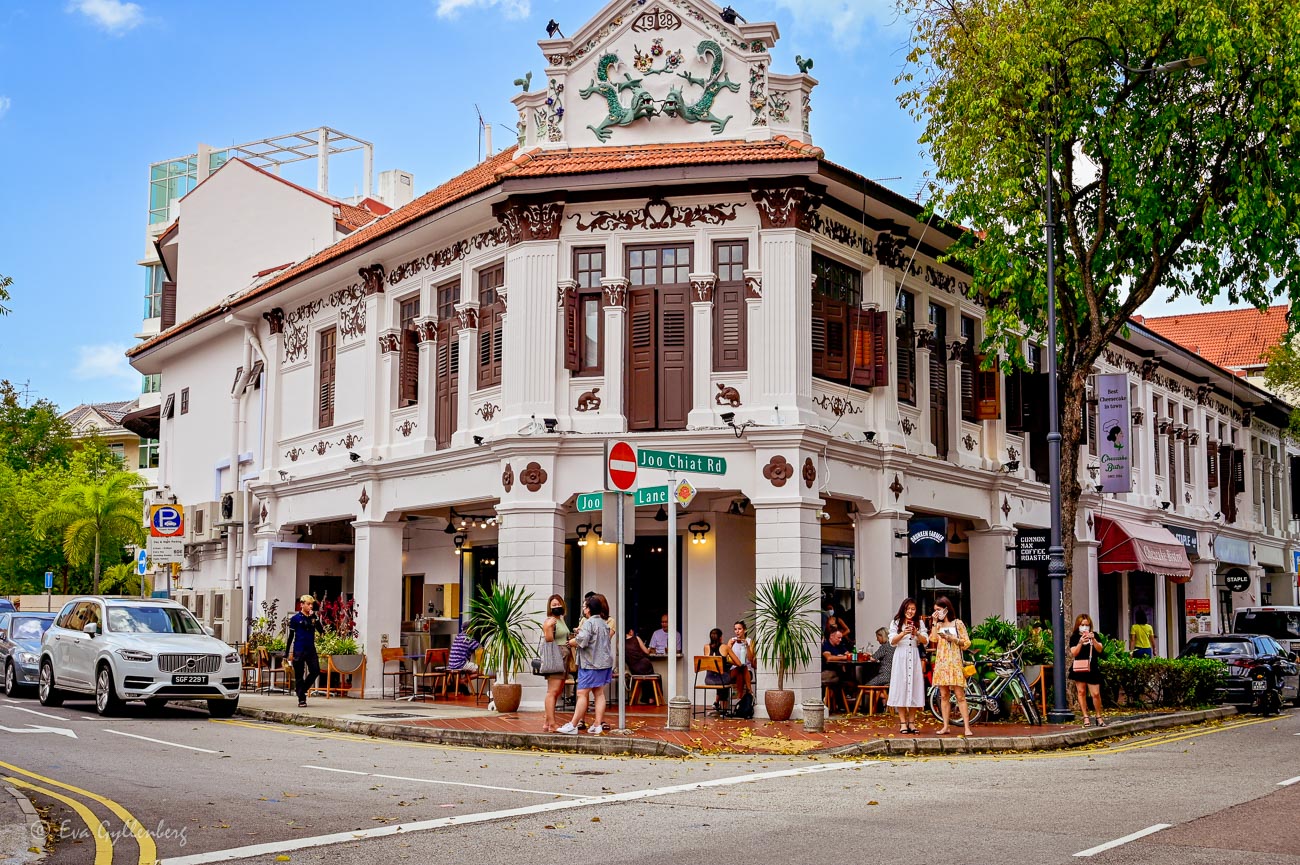 History of the area
Katong and Joo Chiat were once small neighboring villages by the sea with lush coconut plantations. The current main street, Joo Chiat Road, was at that time nothing more than a dirt road to transport the coconuts from the plantation at Geylang Serai to the sea. During the 1920s, they began to exploit the area and build houses with two floors, where you could combine a shop on the ground floor with living with the family on the upper floor. The houses that today are called Peranakan shophouses. The houses were built all over the British colony, but it is here in Katong and Joo Chiat that today you will find the best preserved houses. Since 2011, the area has been Singapore's first designated "Cultural Heritage City" and through the designation, the area has received help to restore and protect the unique houses and culture for the future.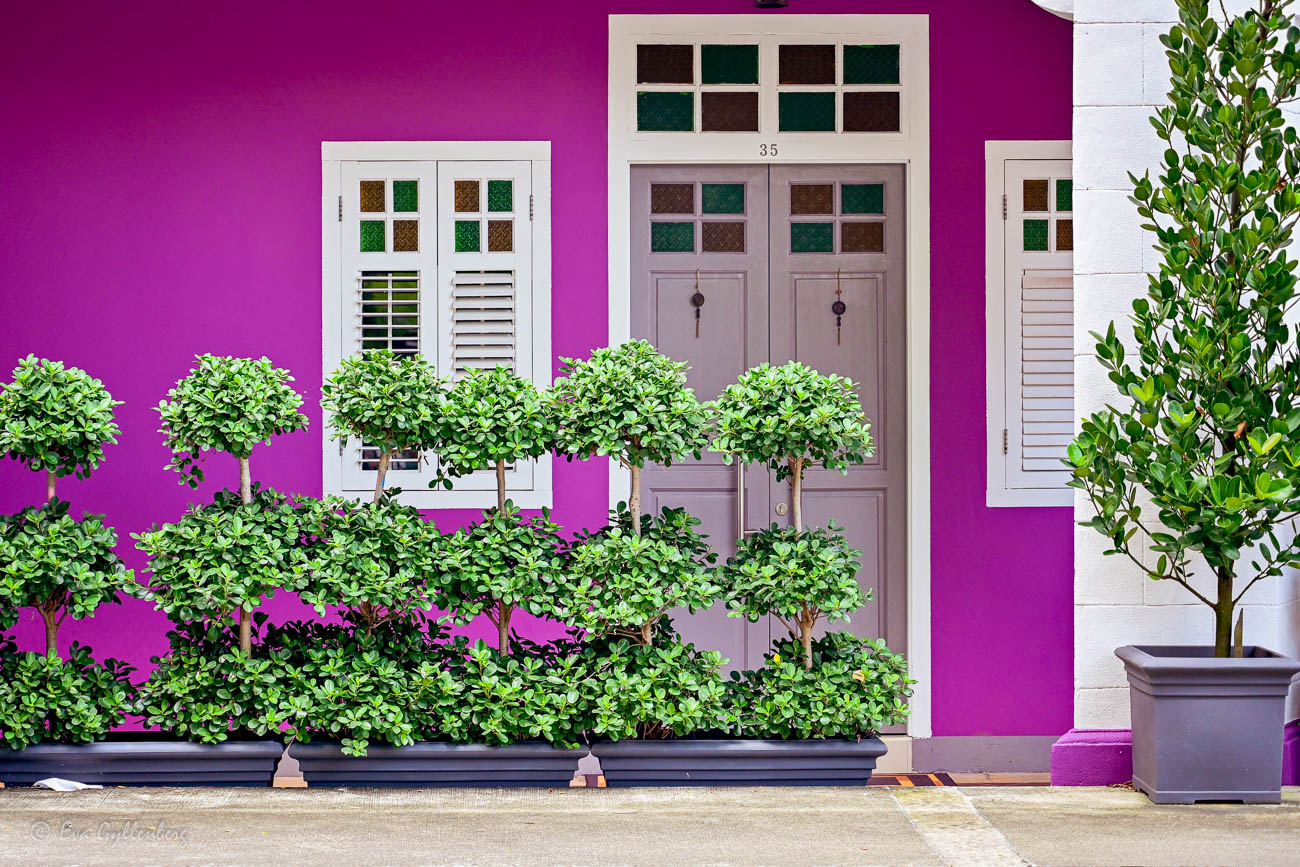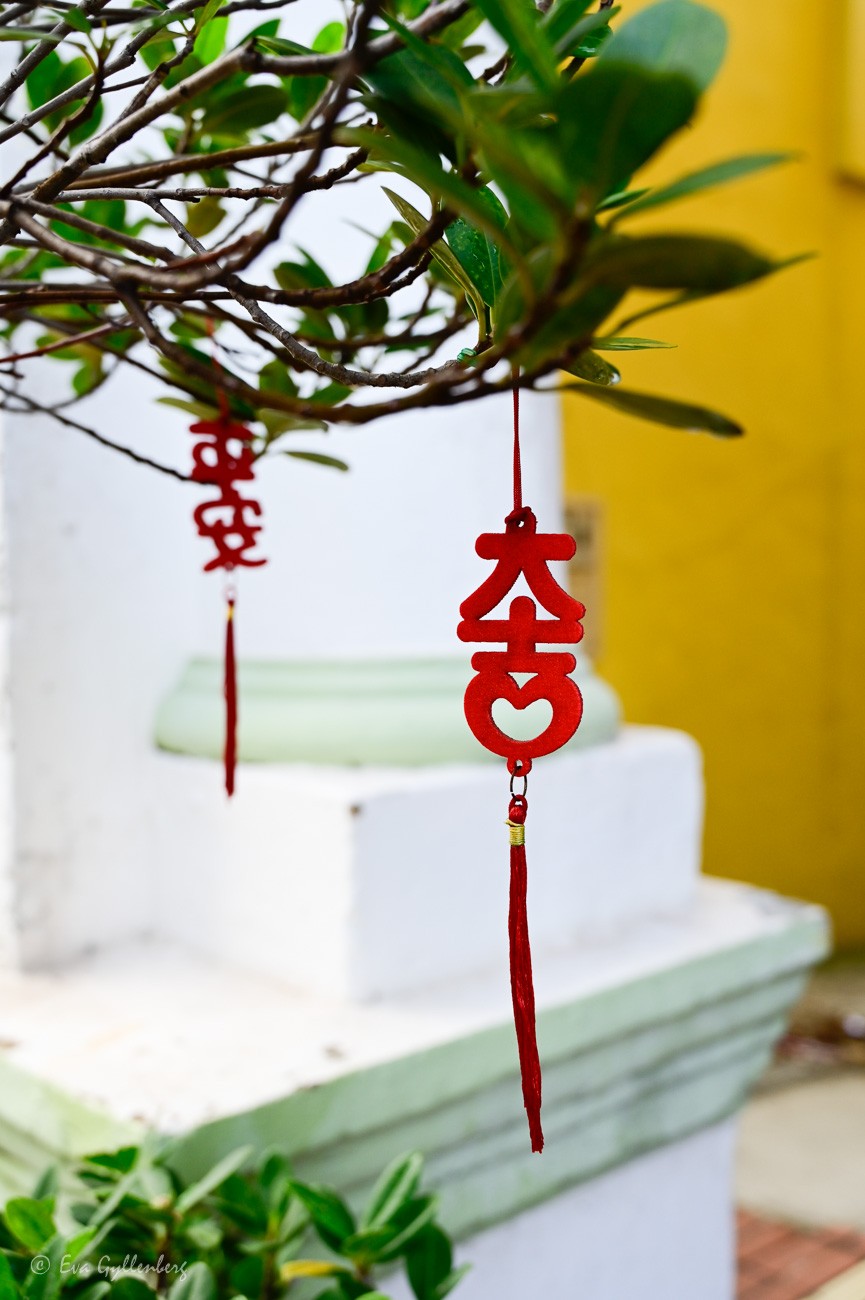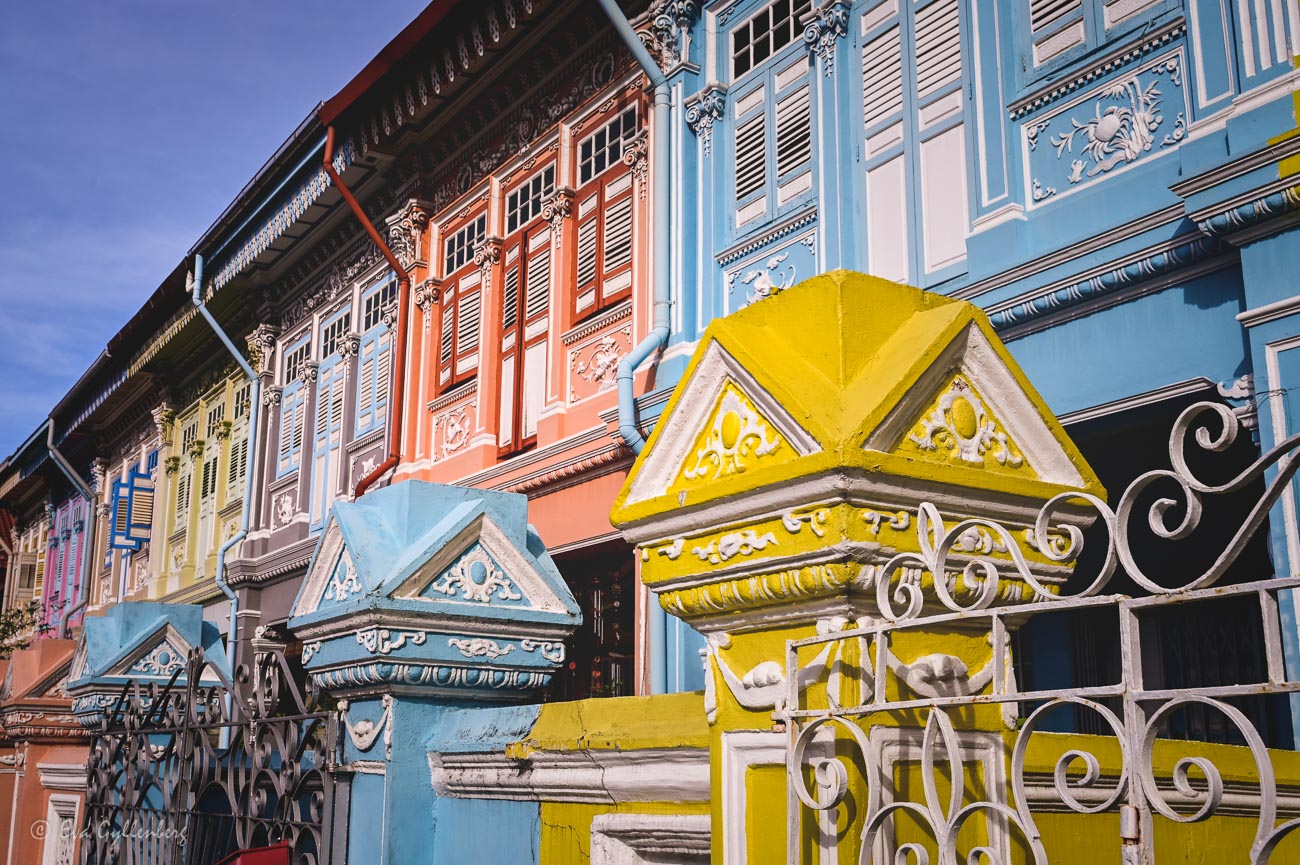 Peranakan shophouses
It's not hard to find Peranakan shophouses while walking around Joo Chiat, but if you want to see some of the very finest, head to Koon Seng Road. Here are the pastel-colored two-story houses in a row, decorated with wood carvings, stone statues and patterned tiles. Tiles are not something I usually associate with Asia, but perhaps more so with Portugal and Morocco, but there is an explanation. During the British colonial period, it became popular to decorate houses in the British Isles with patterned tiles. In Singapore, therefore, it became status to be able to afford to decorate the houses with the same type of ceramic tiles, imported from England. The trend particularly caught on in Peranakan culture, where a well-decorated shophouse was a sign of prosperity. Flowers, fish, birds and geometric patterns were very popular.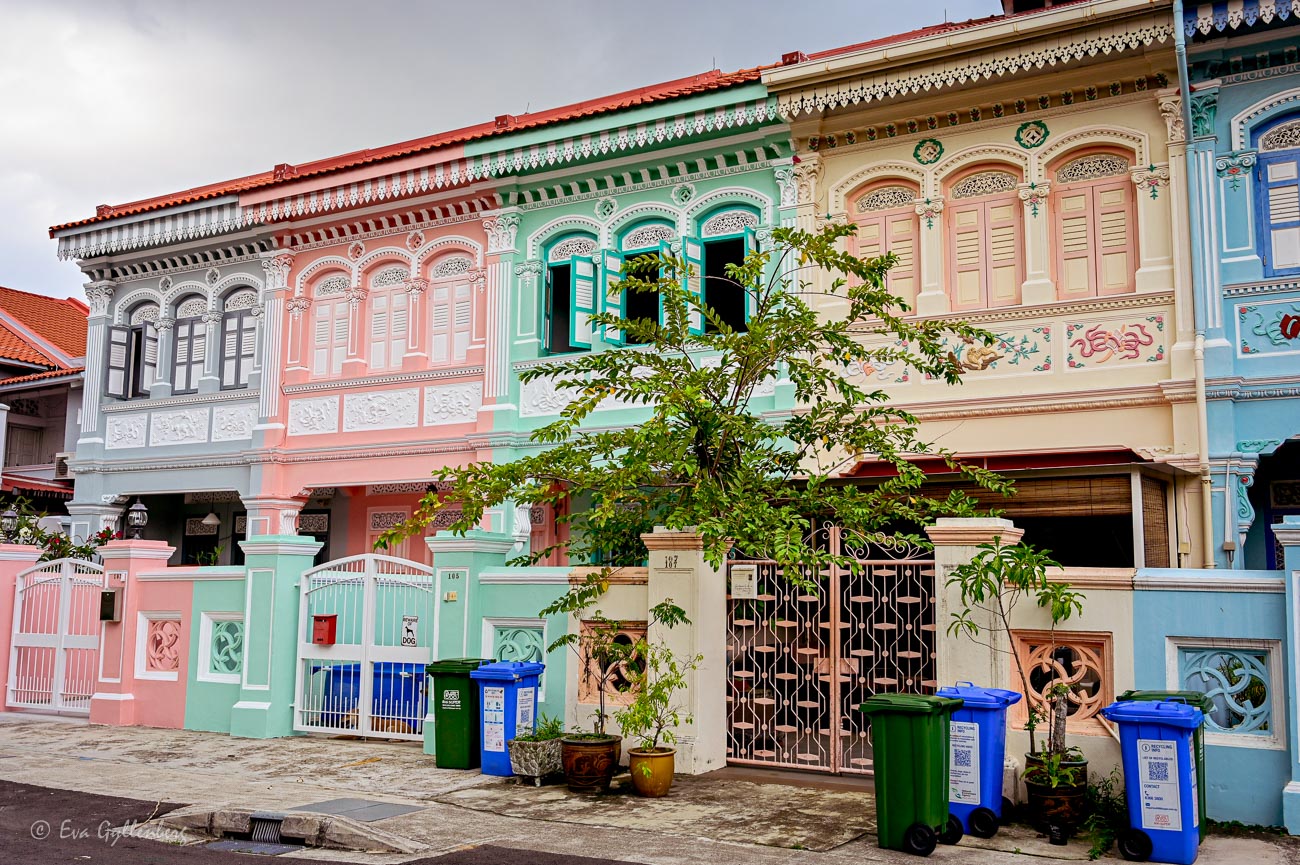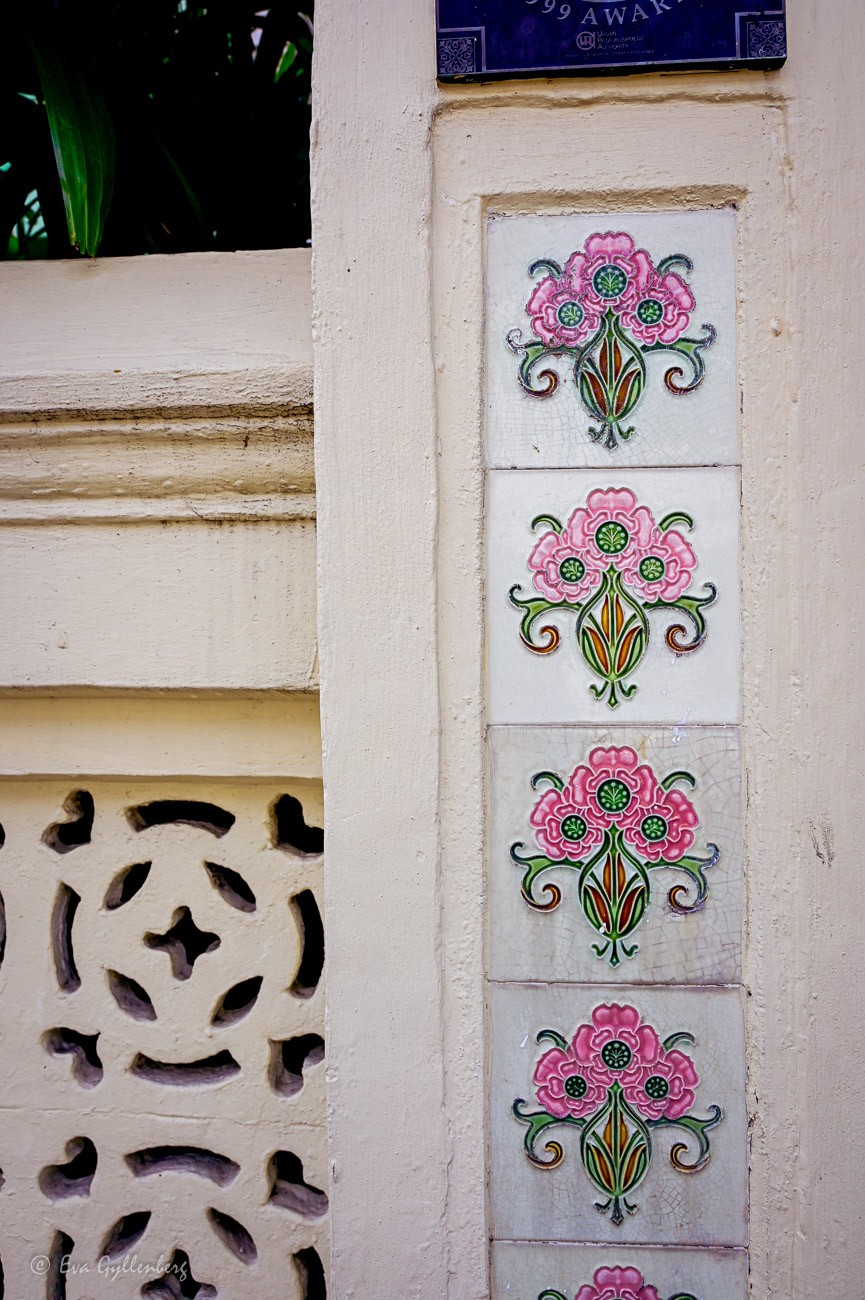 Many of the original handmade tiles have been destroyed in house demolitions, but in Chinatown there is a shop – Peranakan Tiles Gallery - who sell old tiles that they rescued from demolition houses. If you are looking for unique wall decorations and interior details, you will find it here. But it costs. A single ceramic tile can cost thousands kronor.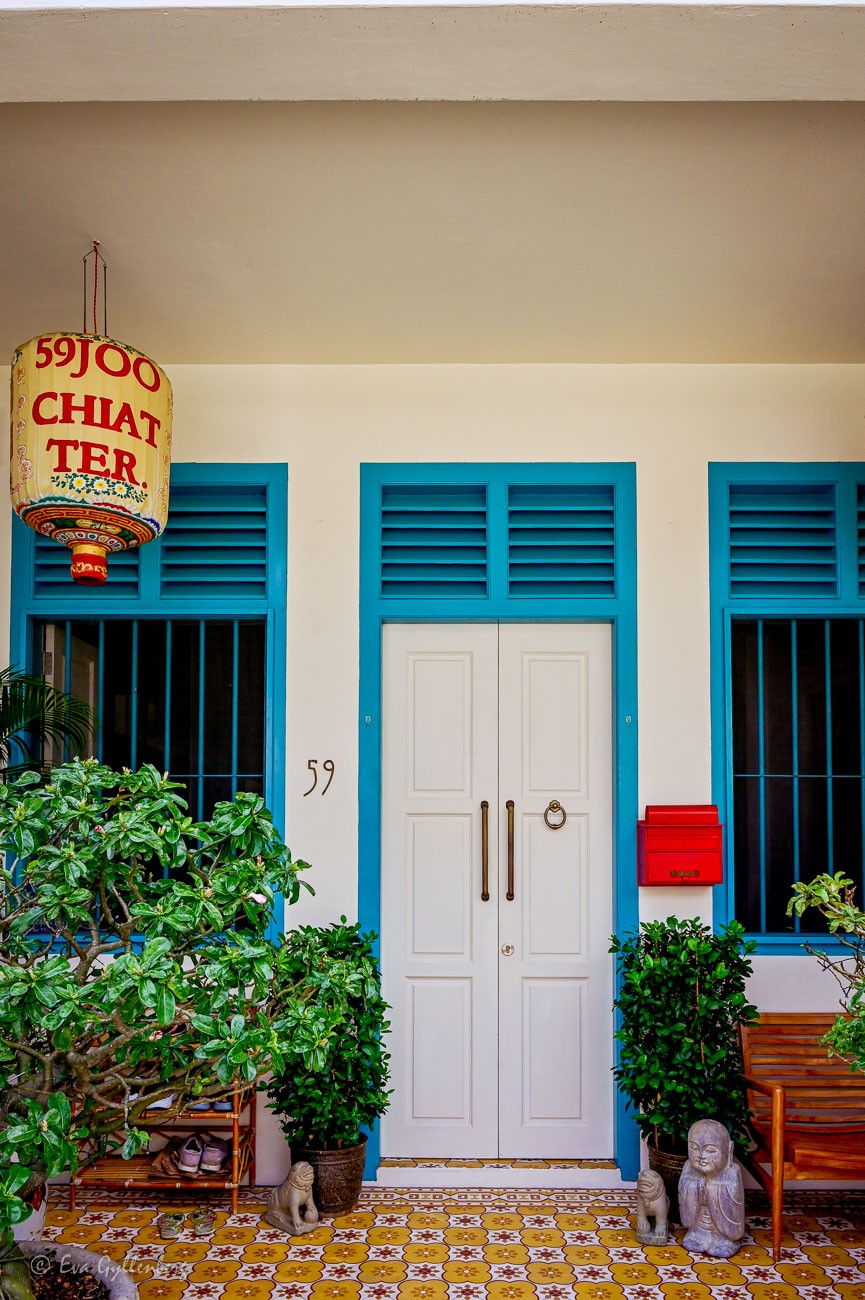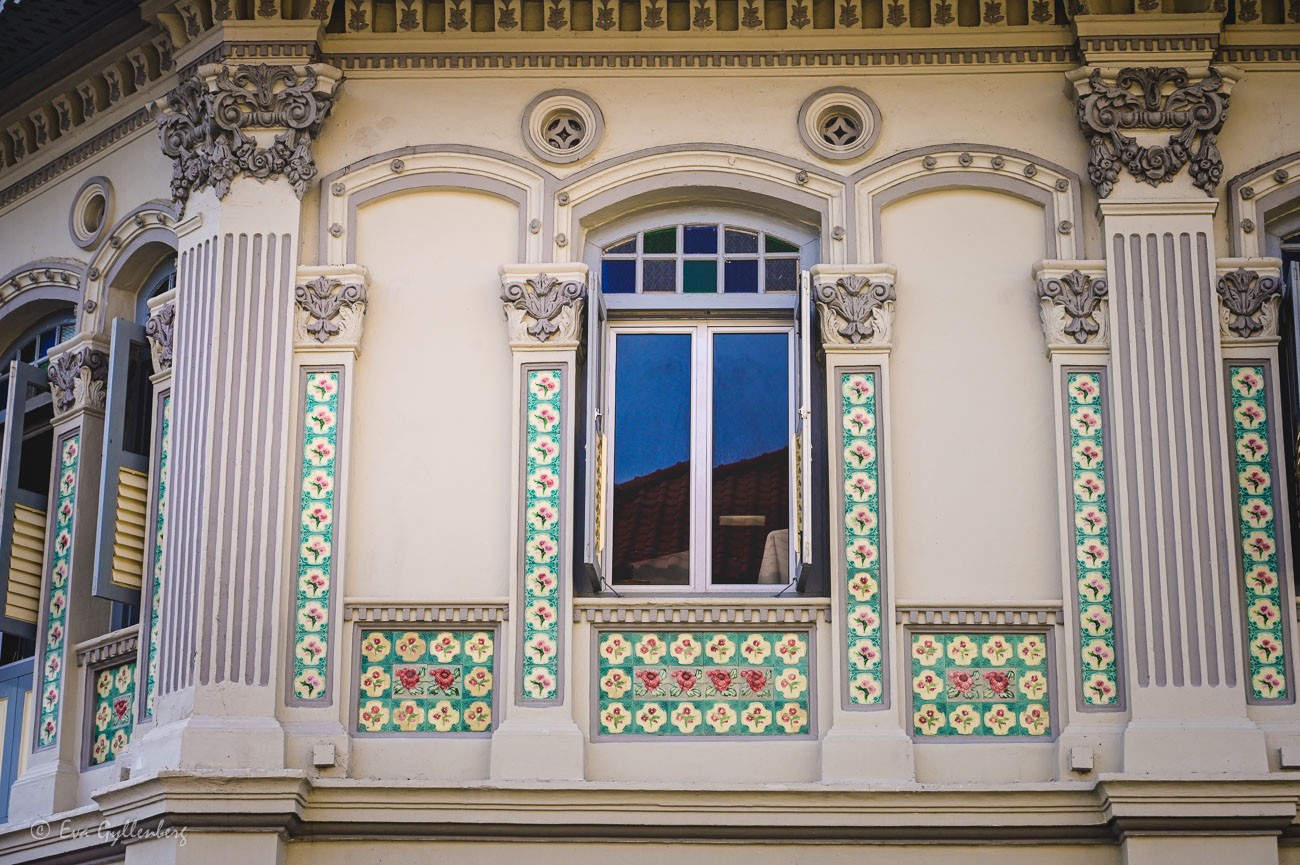 Street art
When you've had your fill of tiles, pink houses and turquoise doors, it's time to look at completely different house walls. In Singapore, street art could just as well be called outdoor galleries. It is incredibly stylish, well maintained and always with a twist.
A few years ago was created Katong Joo Chiat Art Circuit, two tours that show you all the works of art in the area and take you past everything from famous glasshouses to temples. You can find a map to download at The Administrator - the art group that created many of the artworks. Allow several hours to guide you around both tours, this is both inspiring and educational.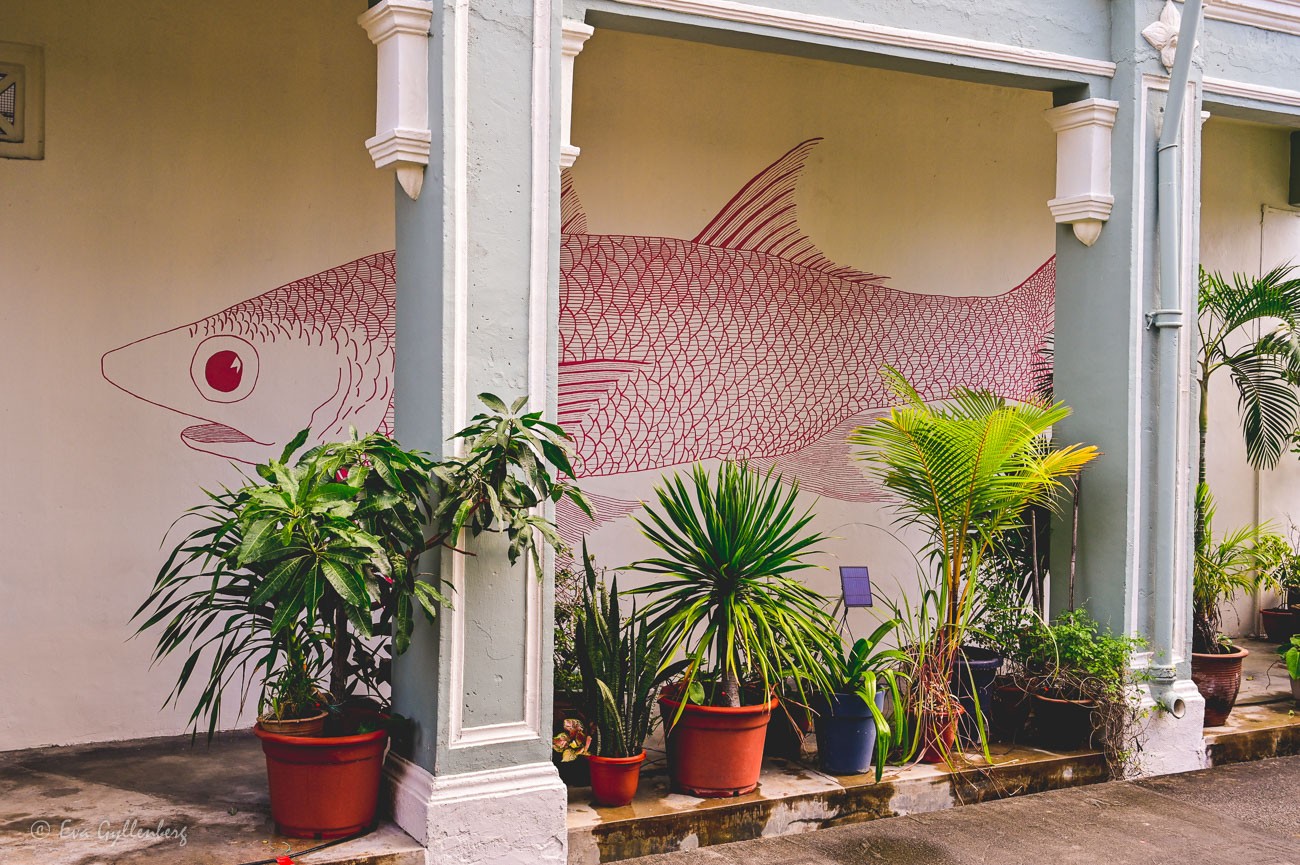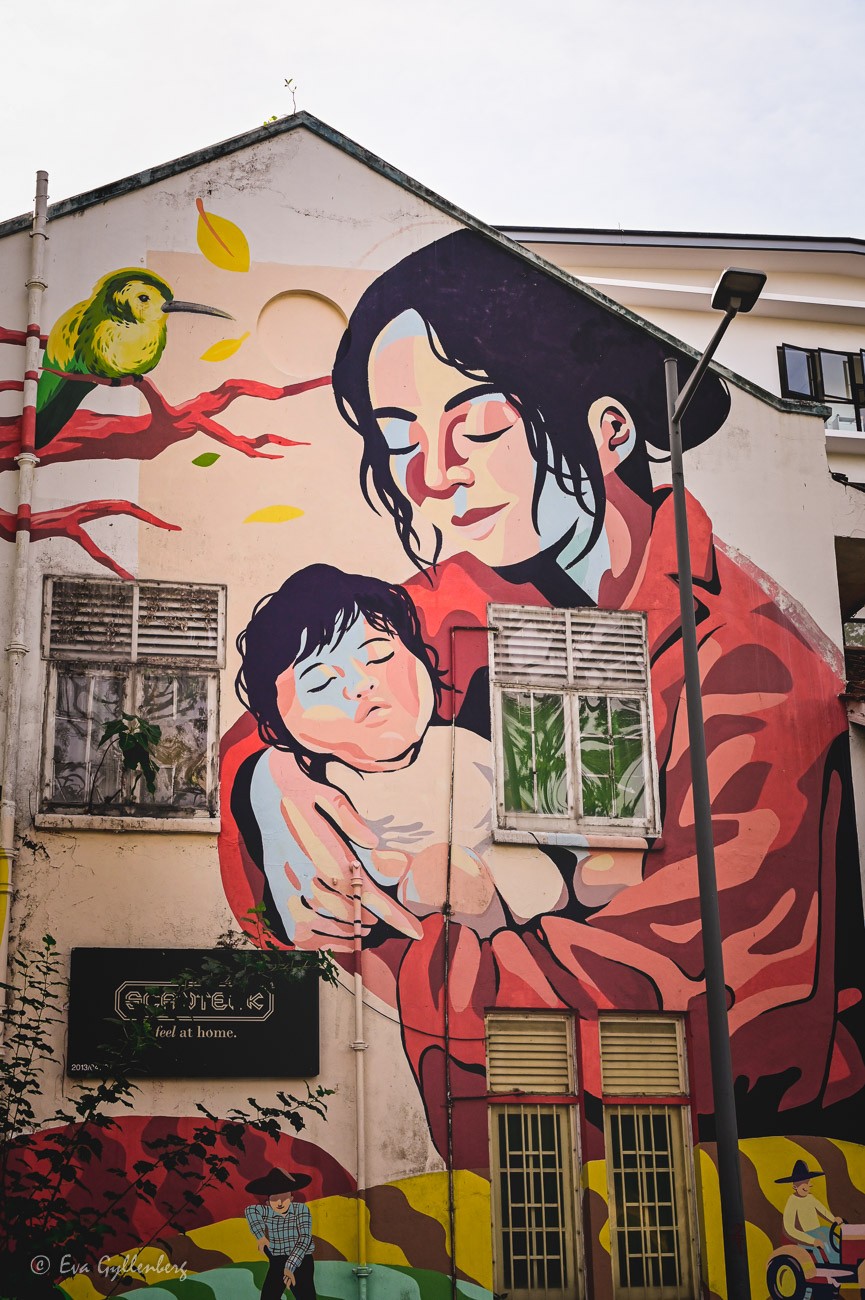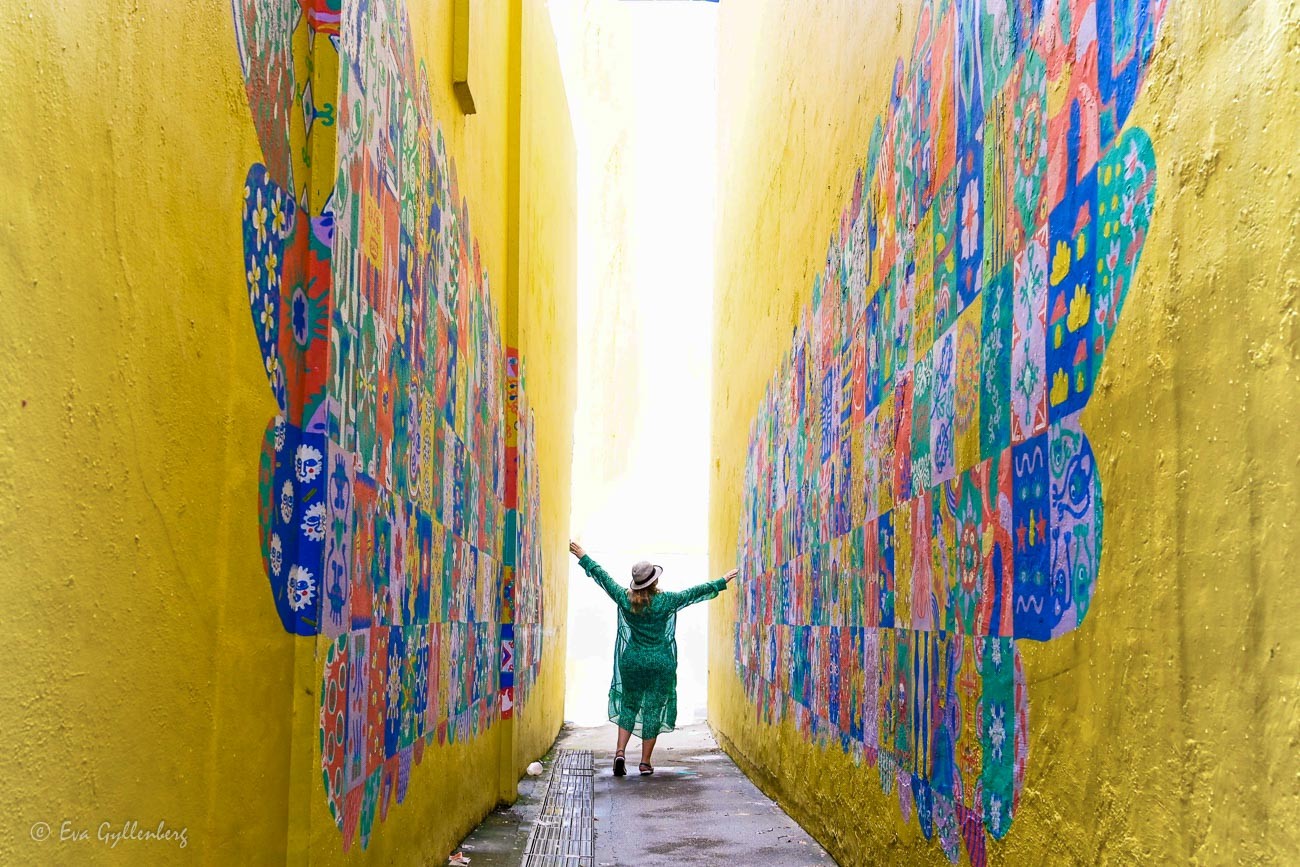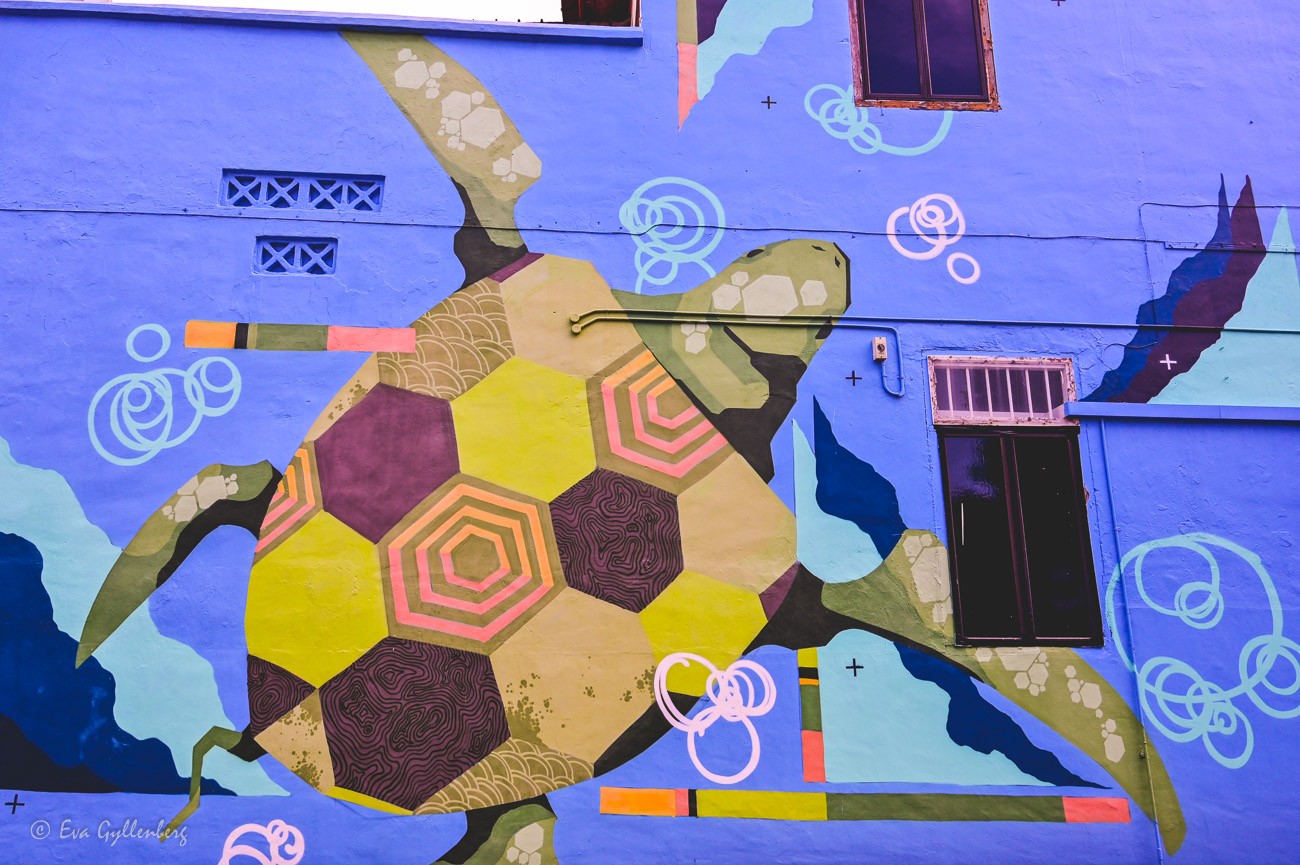 Shopping
In Katong and Joo Chiat, the small shops are close under the covered pavements. The main street for shopping is Joo Chiat Road, which runs like a pulsating vein through the entire area. Here, interior design and delicacies are mixed with restaurants and cafes in a (sometimes) unexpected mix. Don't go too fast, because then you can easily stumble past a store without noticing.
Some places to remember:
Kim Choo Kueh Chang - Traditional Peranakan rice dumplings have been made here since 1945. Would you rather try something sweet? Try theirs kuh – a sweet colored jelly candy layered in coconut milk.
Geylang Serai Market and Food Centre - One of Singapore's largest wet markets with meat, fish, vegetables and gadgets. There is also a large food center here with a lot of Malaysian food. Always a lot of people.
Lim's Holland Village – Porcelain, furniture, decorations and kimonos. Very nice on a small surface.
Singapore Trading Post - New and old, furniture, cushions and paintings. If you are looking for a present, you can find it here.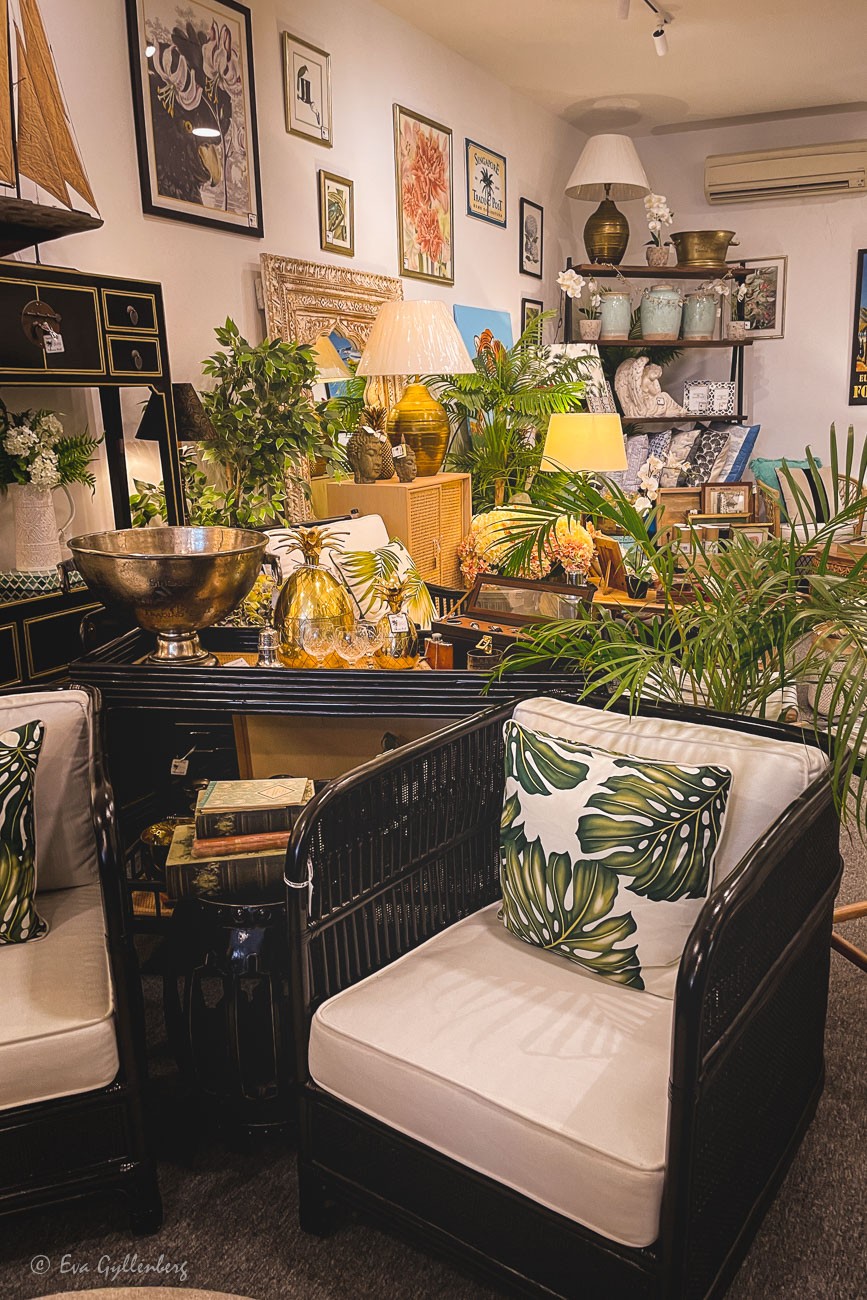 What else is there to do?
It's easy to spend half a day in Katong & Joo Chiat and it's many kilometers of walking up and down the streets if you want to explore both areas. Stop often, drink an iced coffee, grab a bite to eat, and walk into any little alleyway that seems interesting. Katong and Joo Chiat are real gems!
A tip: We passed by the museum The Intan, but we hadn't booked an appointment so we couldn't visit the museum. The Intan is a Peranakan home turned museum. Full of old personal items and furnishings and including a guided tour by the man who lives there. A visit there is currently high on my todo list for my next trip to Singapore!
How do I get to Katong & Joo Chiat?
The easiest way to get here is by subway, green line (East-West line) to the station Eunos (EW7). But it's relatively long distances, so it might be good to have downloaded the app "Grab" (Singapore's answer to Uber) if your feet get tired of walking in the heat.
Map (opens in Google maps)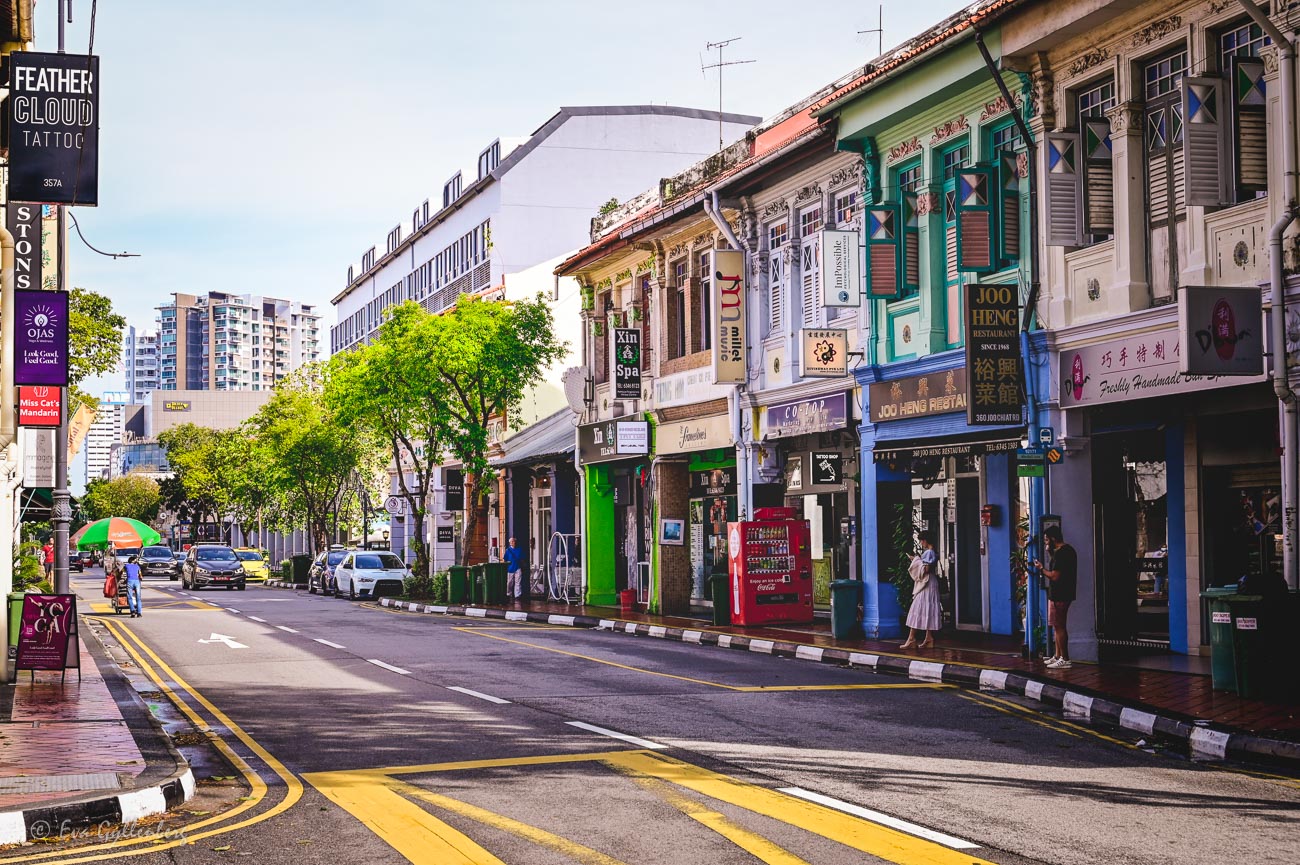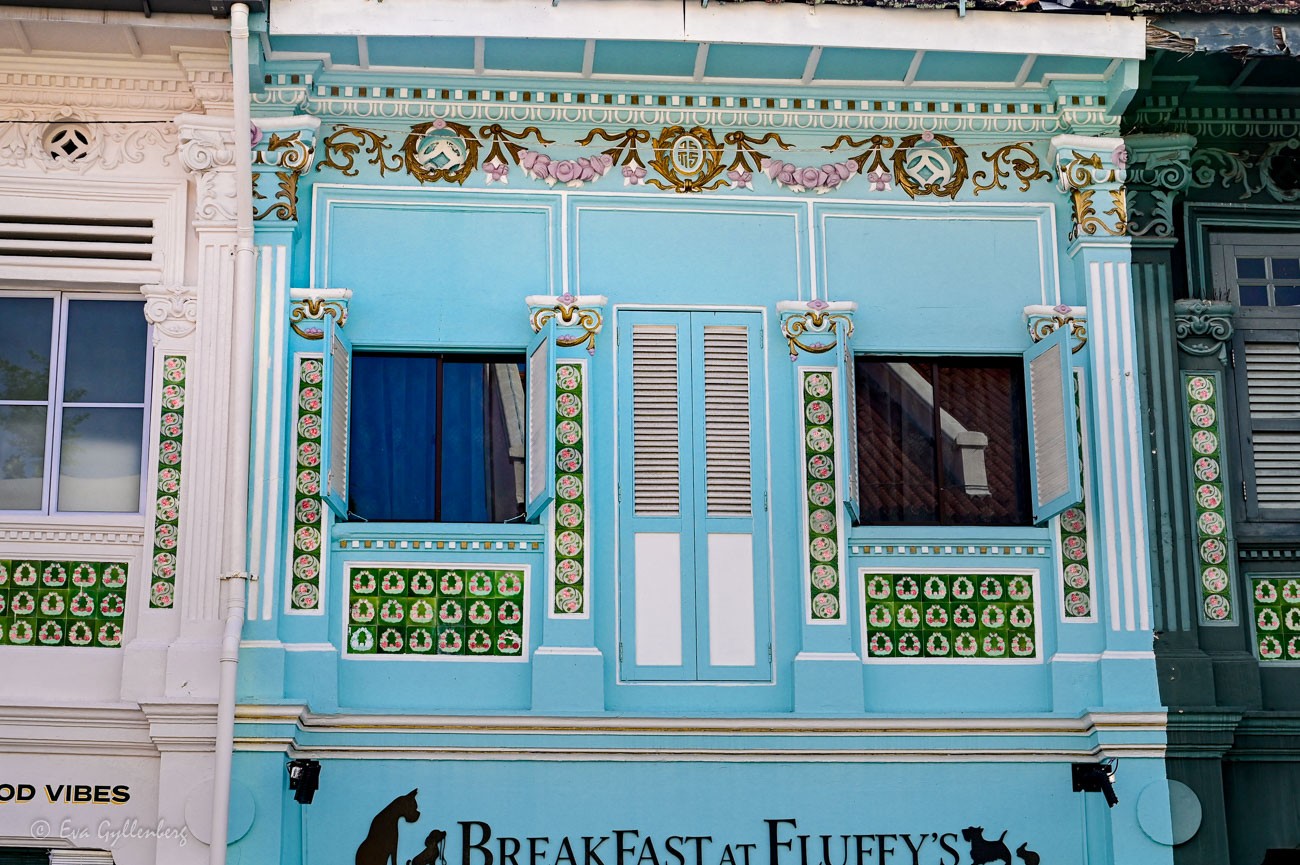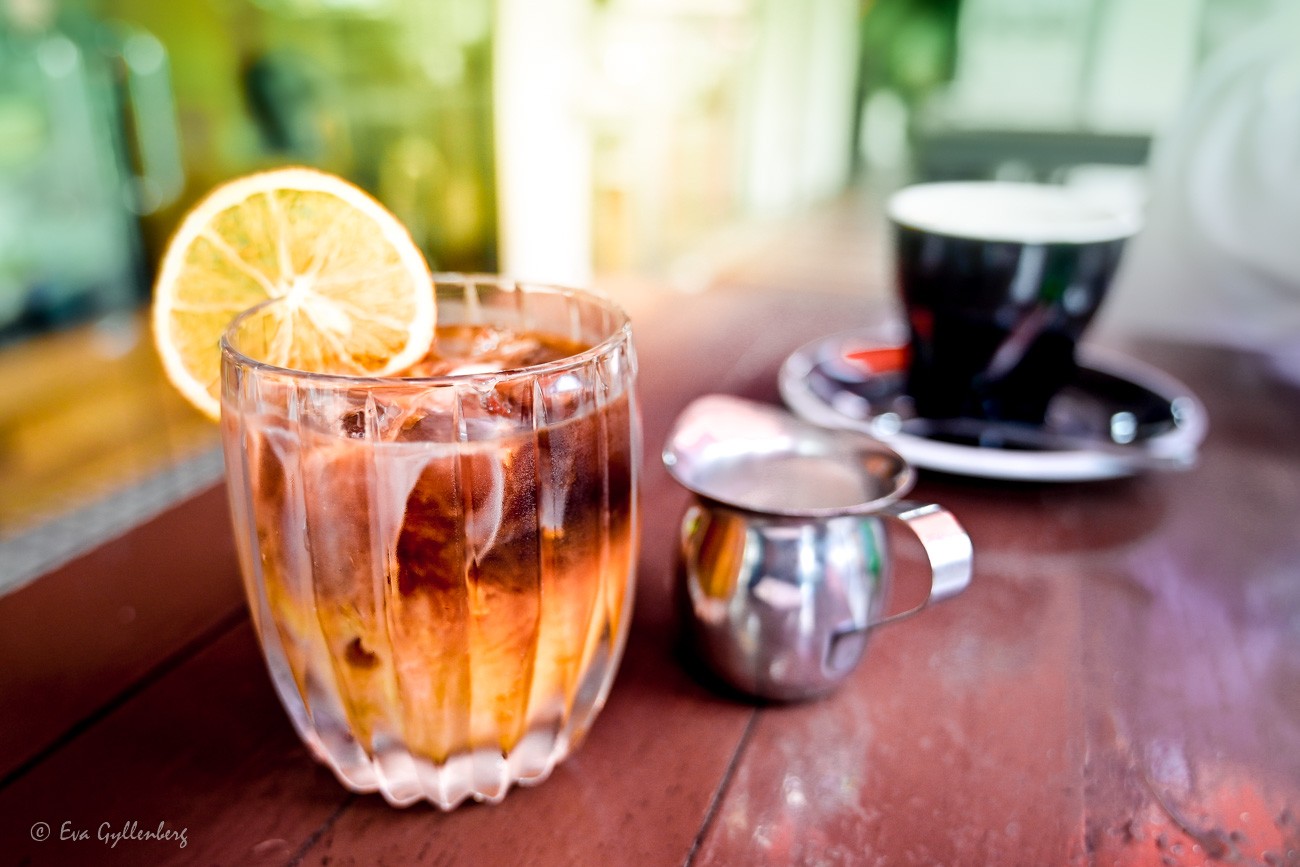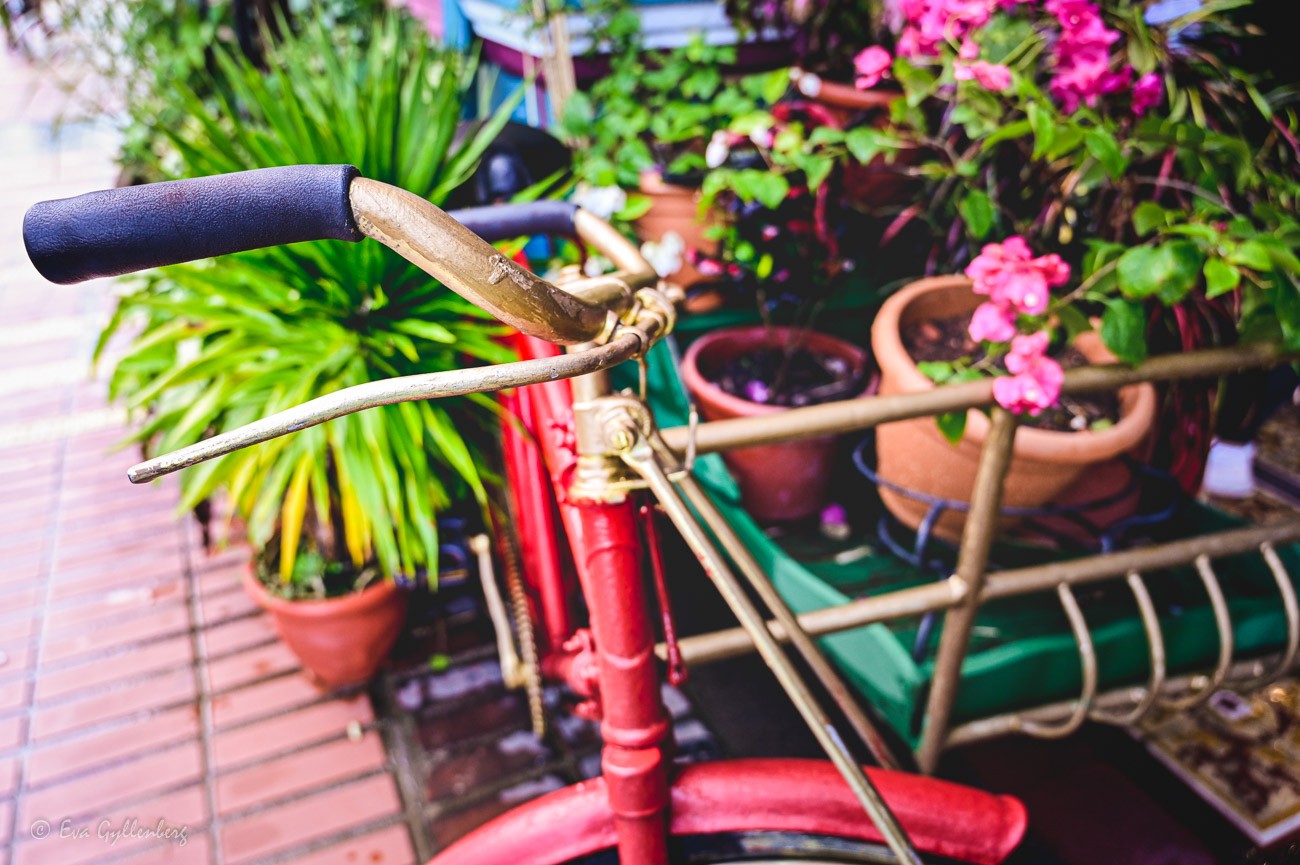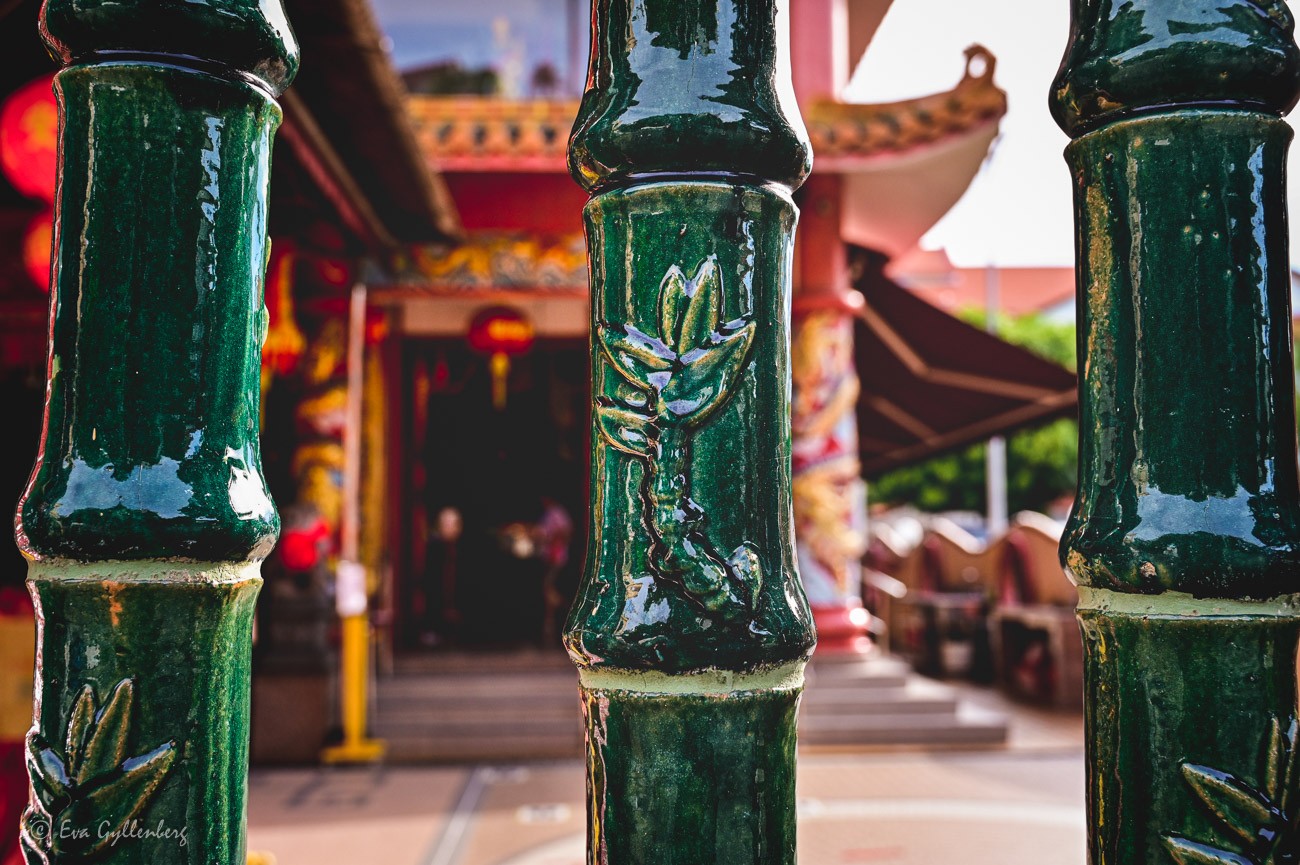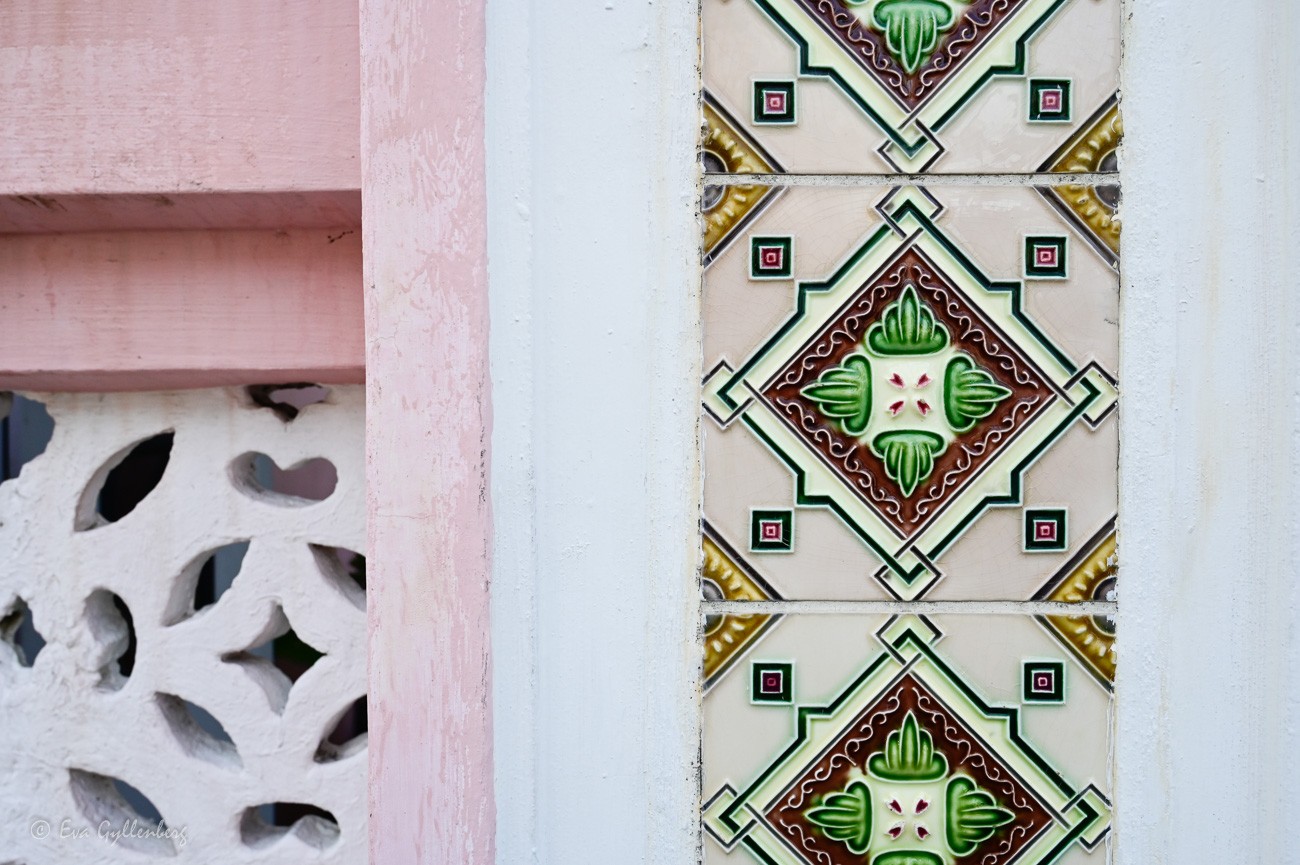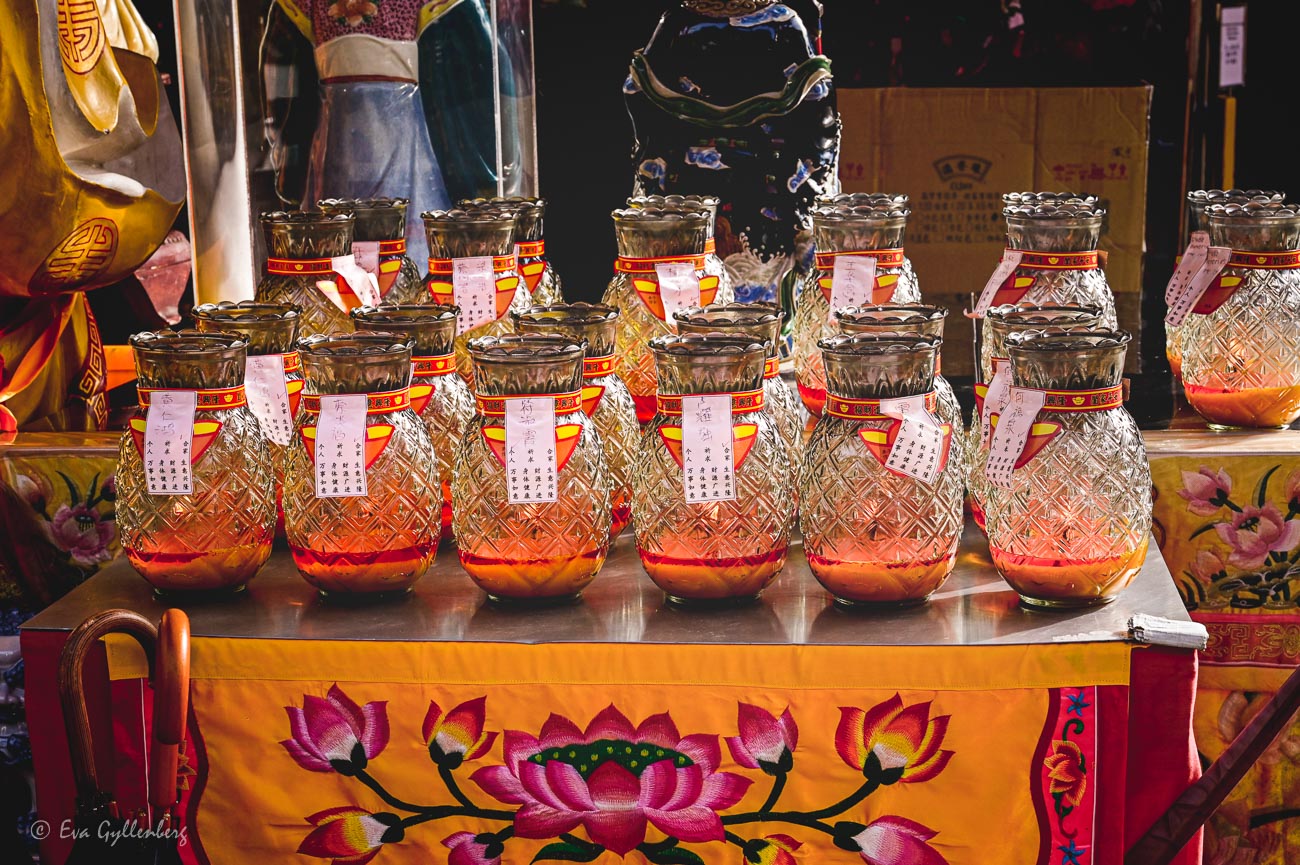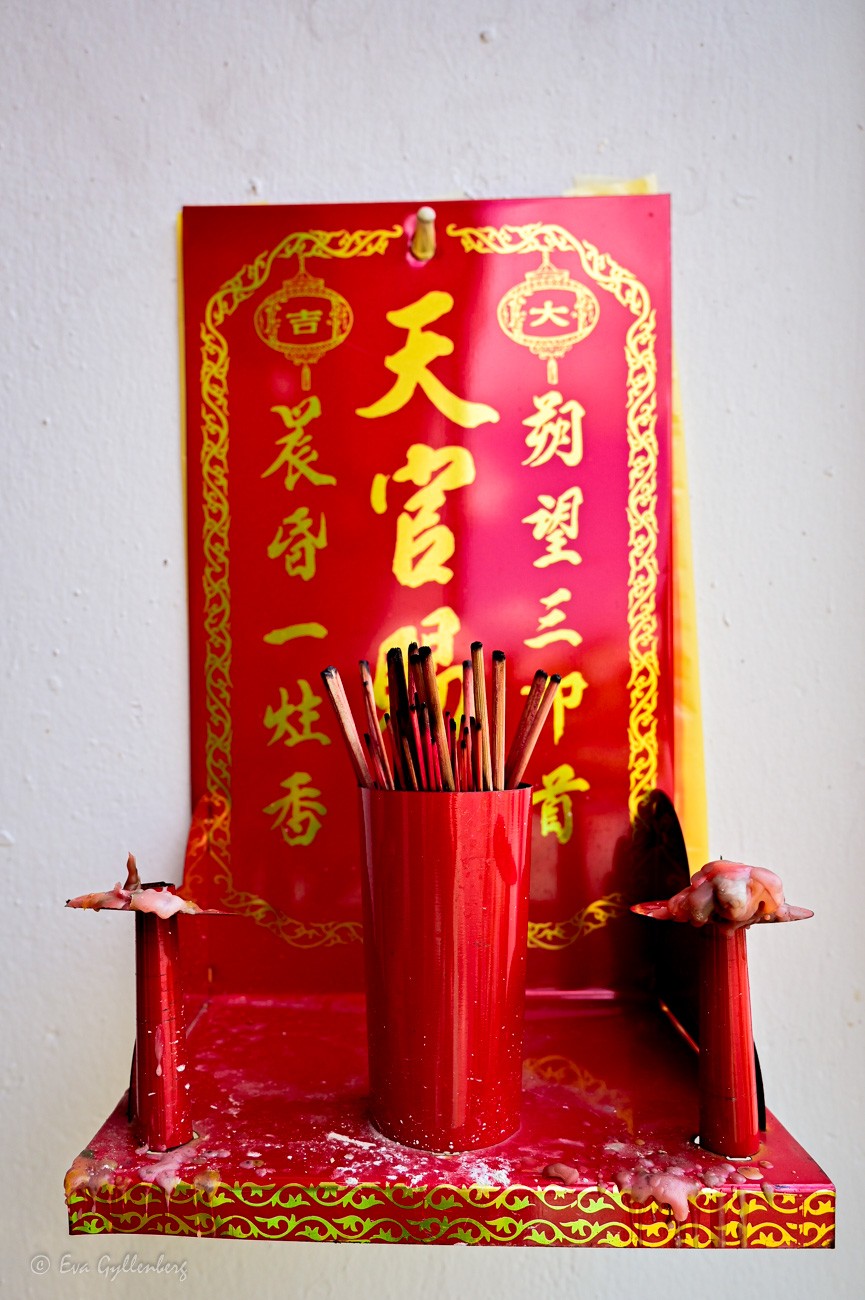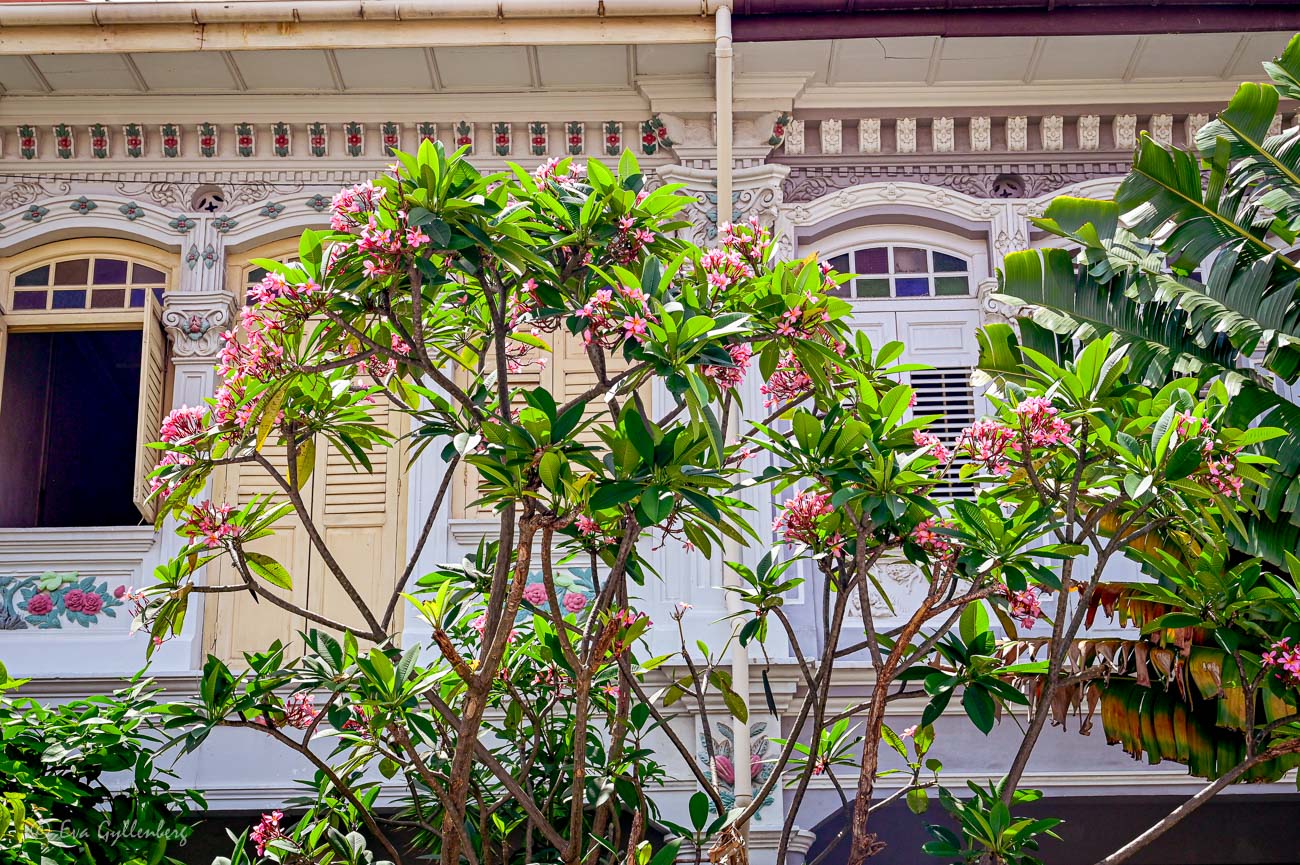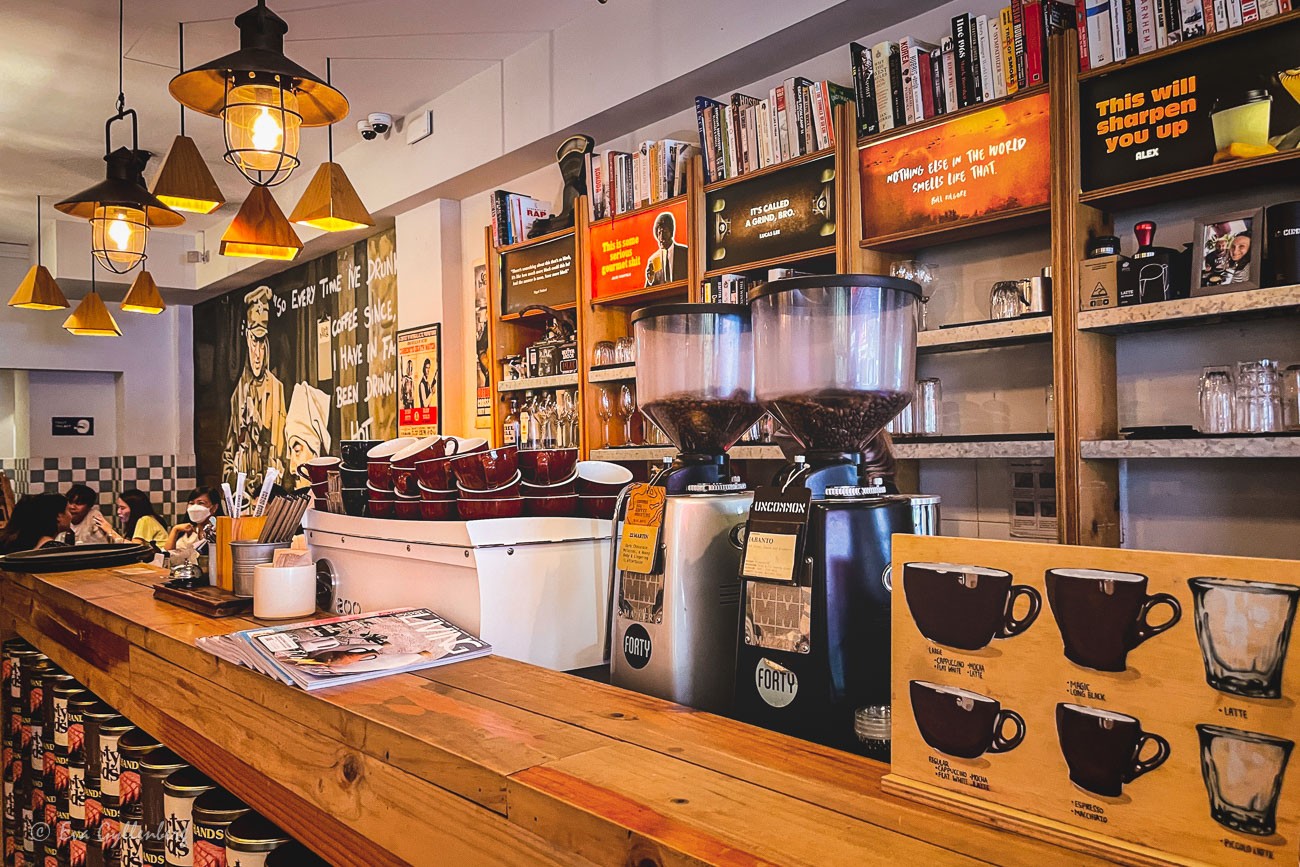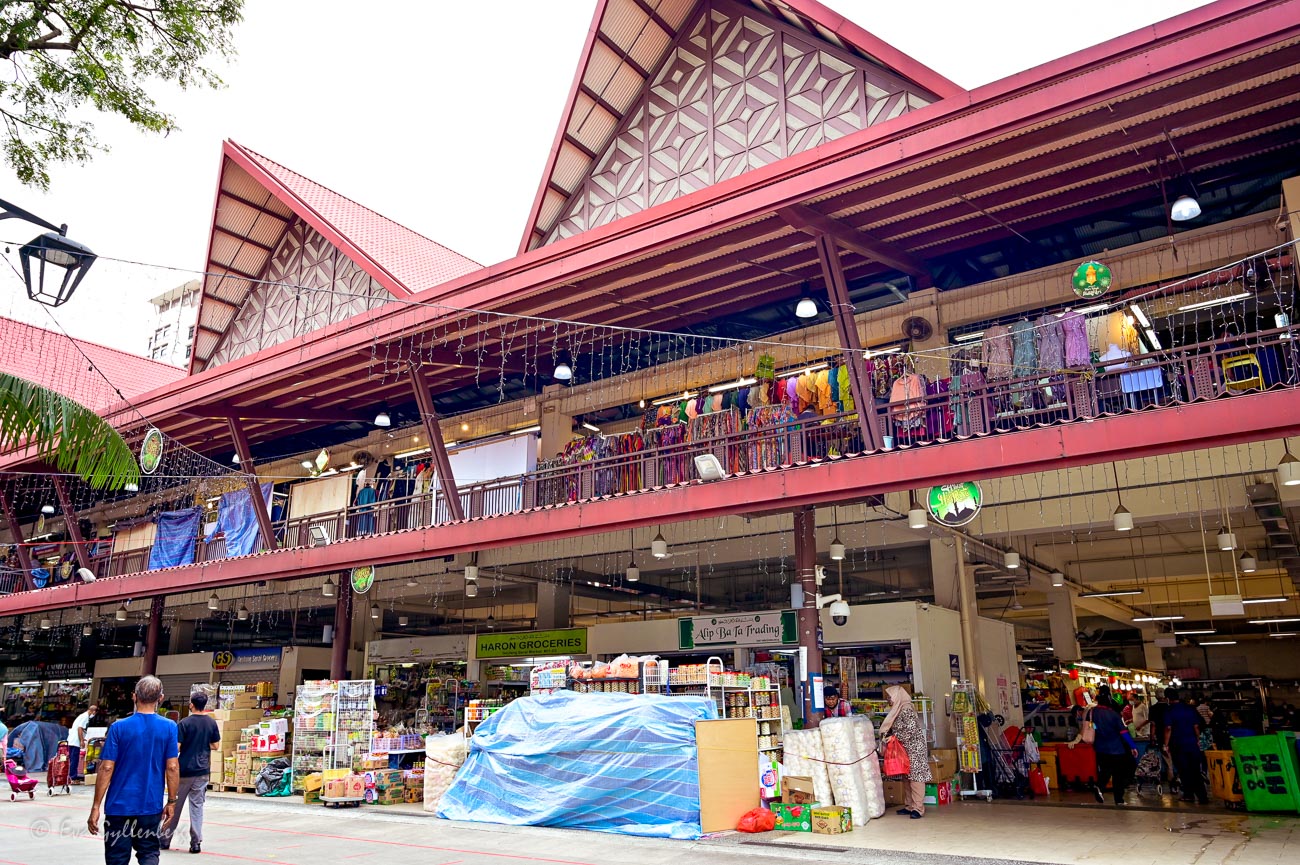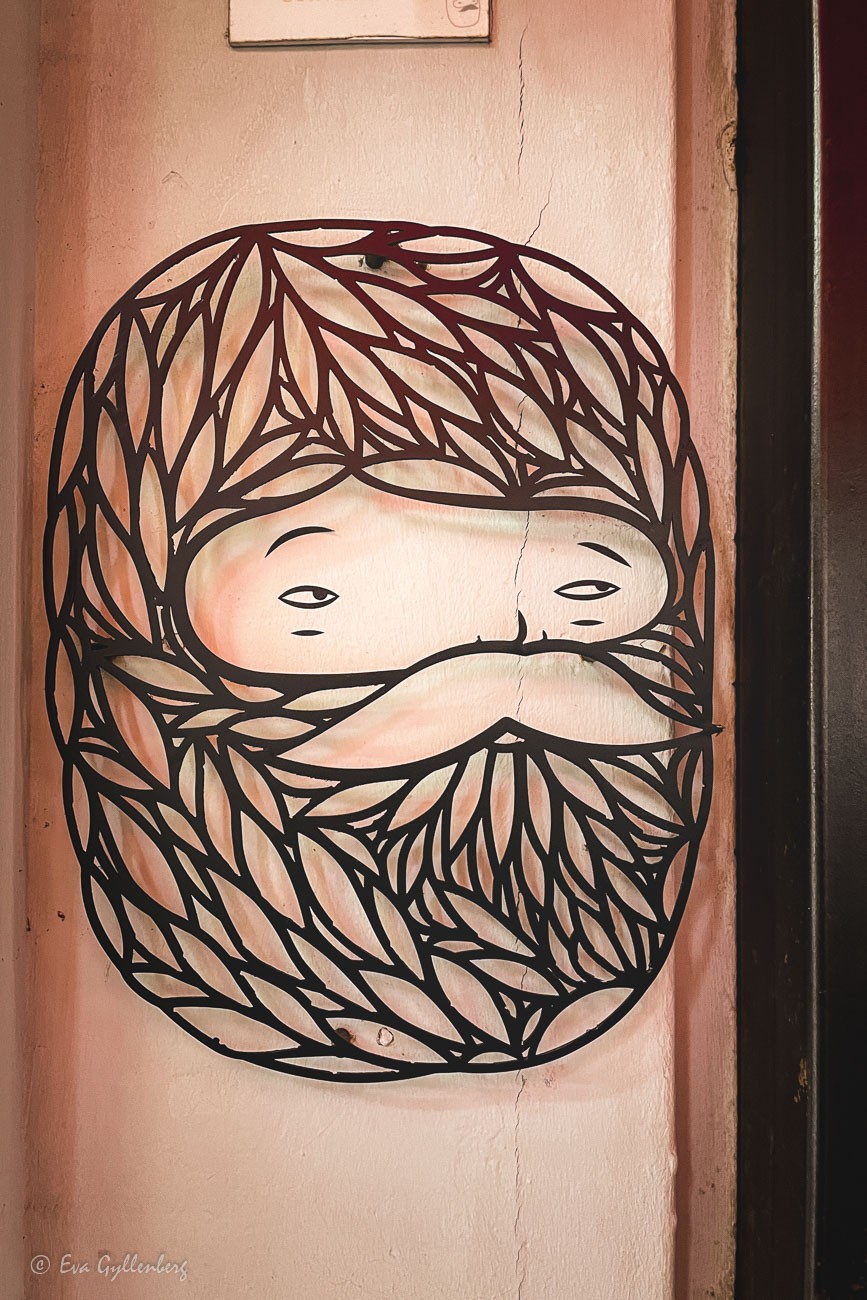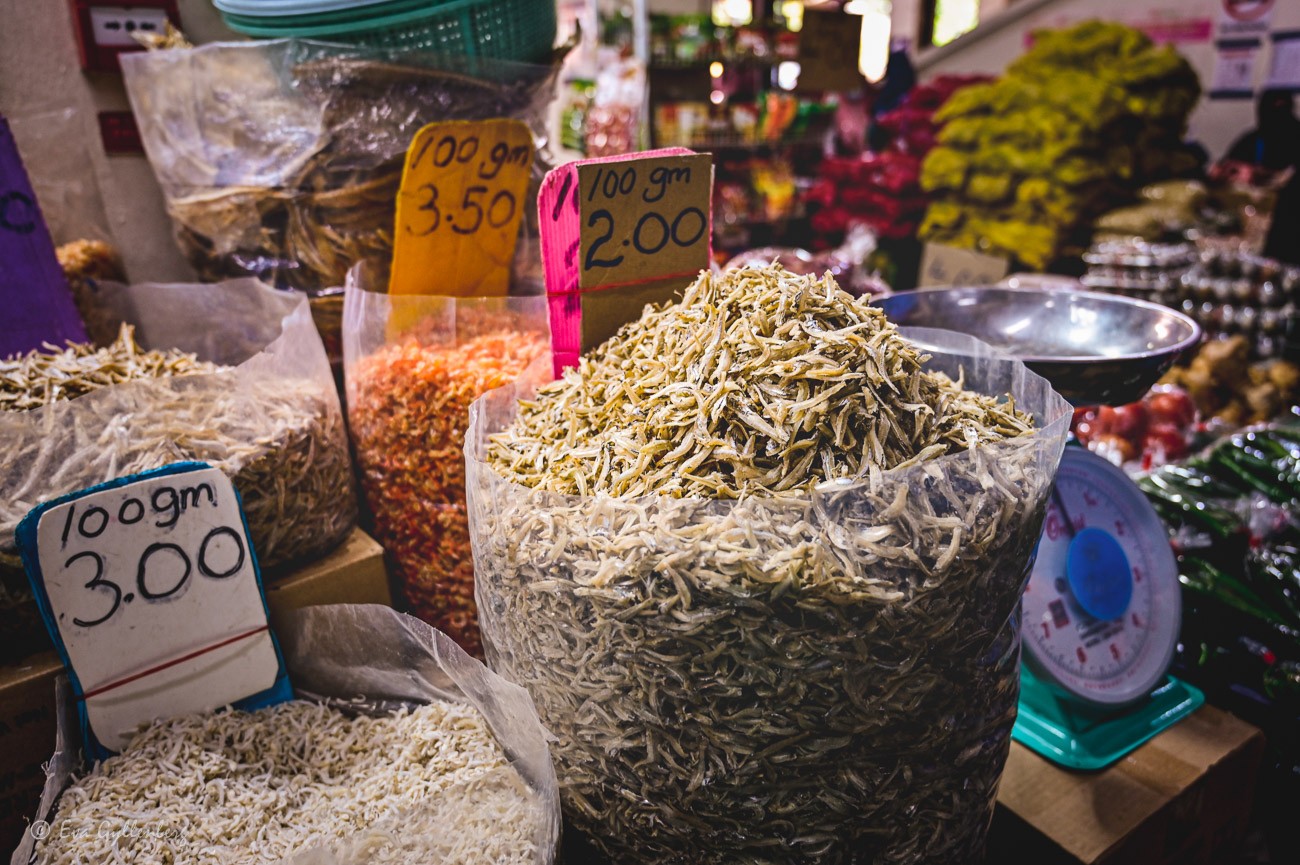 Have you been here? What did you think of the destination?
Been there - didn't like it!
0
Not keen at all to go here!
0
Eva Gyllenberg
Travel blogger, gastronaut, photographer and family adventurer with over 55 countries in his luggage. Eva loves trips that include beautiful nature, hiking boots and well-cooked food. On the travel blog Rucksack she takes you to all corners of the world with the help of her inspiring pictures and texts.