Singapore's unique mix of residents from different cultures, religions and continents has over the years created neighborhoods in the city where the residents have built up a small piece of their homeland. Chinatown and Little India are two famous areas that still retain their unique touch today. When Singapore became a British colony in 1819, the area became Gelam Village by political agreement an area for the Malay upper class and the Sultan. The area prospered with Singapore's increased trade and the Sultan decided to build a large mosque in the neighbourhood. The proud mosque on Arab Street is today the center of the Arab/Muslim quarter, in an area flourishing with hip little shops and restaurants.
Shopping around Haji Lane
The colorful colonial houses on the narrow little pedestrian street haji lane are filled with unique small shops (see picture above). This is a far cry from the big air-conditioned shopping complexes on Orchard road and far more hipster than glamour. As in the scandi-chic decor/lifestyle store Fun or in Scandinavian-inspired Mondays off with nice posters and decor. It's really cozy to walk here among the pink and mint green houses and window shop in the small shops. Unique, charming and full of lust. Don't miss the colorful murals on every other shop, this isn't graffiti - it's art.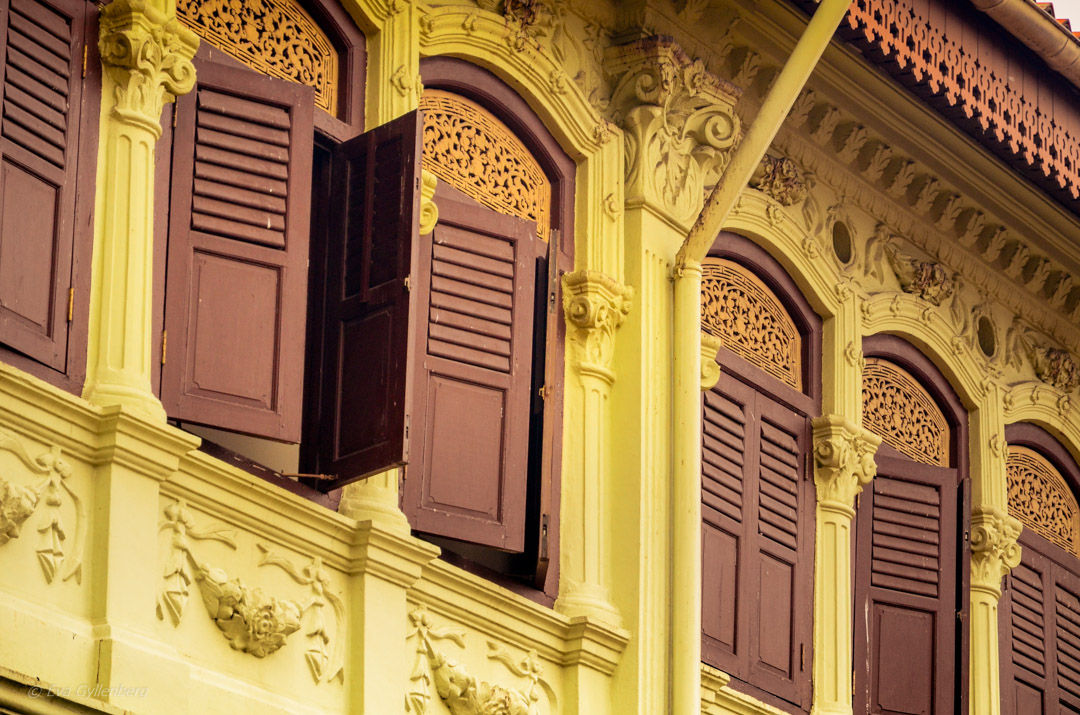 Shopping around Arab/Bussorah Street
Here in the beautiful quarters you will find the most amazing rugs from the Middle East and fabrics that will make you wish you had listened better to your old needlework mistress. Not as hip as Haji Lane, but with really good restaurants. If you want to find a unique souvenir that you will enjoy for a long time, another visit is in order Jamal Kazura Aromatics from 1933 a must. Here you create your very own unique perfume and fill it in a beautiful bottle. I can't think of a better souvenir, can you? (Except maybe a mug for my collection...)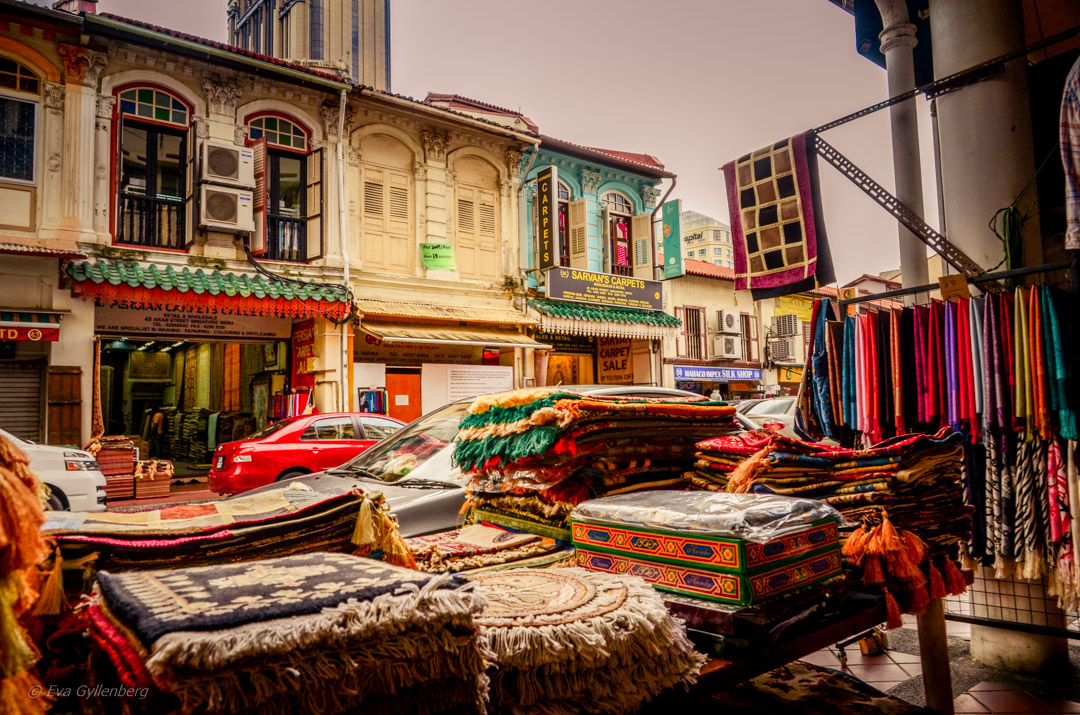 Coffee at Fika
If the craving for a meatball sandwich, grilled salmon, flatbread roll or a cinnamon roll becomes too great, it fills Swedish cafe Fika simply the void. Under the slogan "It's never too late to treat yourself to a long coffee" the cafe is filled with curious tourists and Singaporeans who want to experience a real Swedish coffee in a Swedish living room. As a Swede, this is both a bit strange and a bit funny, but definitely worth a visit. And you, there is also a bakery in the area – Confectionery – where you can even get yourself a semla…
Fika, 257 Beach Road (Arab Street /Beach Road intersection)
Patisserie, 33 Bussorah Street
Visit Masjid Sultan Mosque
The Grand Mosque on Muscat Street can accommodate as many as 5000 visitors during services, but if you just want to visit the mosque as a tourist, any day except Fridays is fine. However, be prepared that you need to wear full-coverage clothing to enter.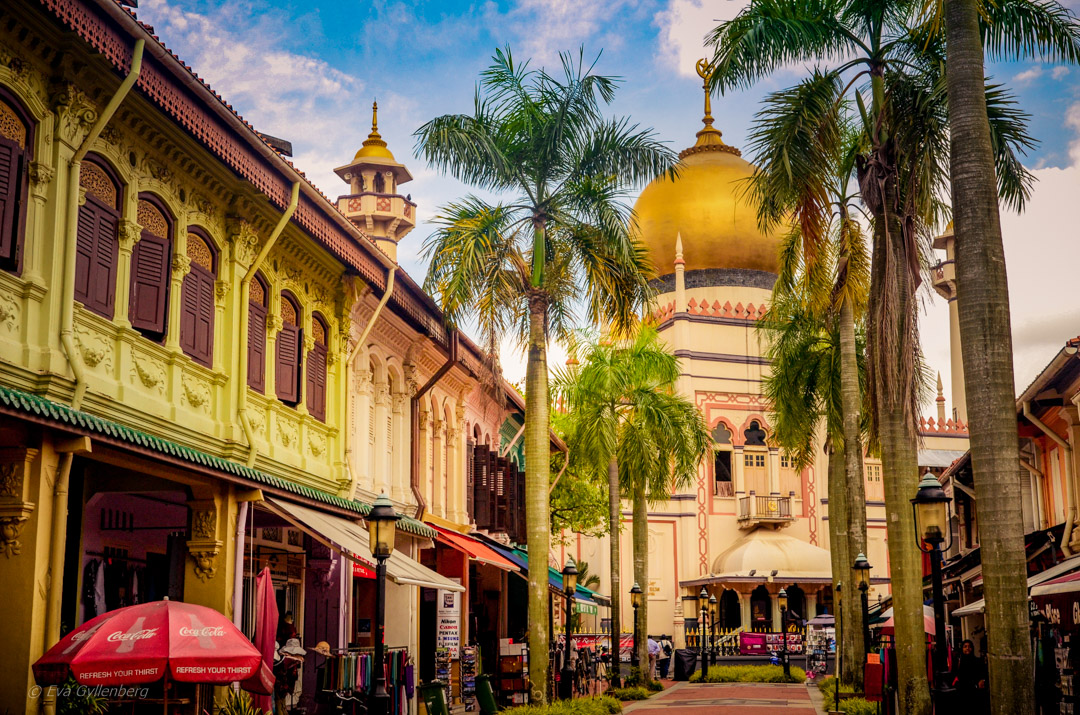 Shopping at Bugis
Bugis Street Market is not located in Kampong Gelam, but at the Bugis metro station which you pass on the way to Kampong Gelam. This is one of Singapore's largest trinkets and souvenir markets. Popular with everyone, not just tourists! Here you will find lots of cheap bags, sweaters, mobile phone cases, watches and jewellery. There is also plenty of food and it is at least as cheap. So hold on to your wallet, buy yourself a freshly squeezed juice and head into the crowd. A big advantage of this market is that it is under cover, so you can shop even if the tropical rain is pouring down.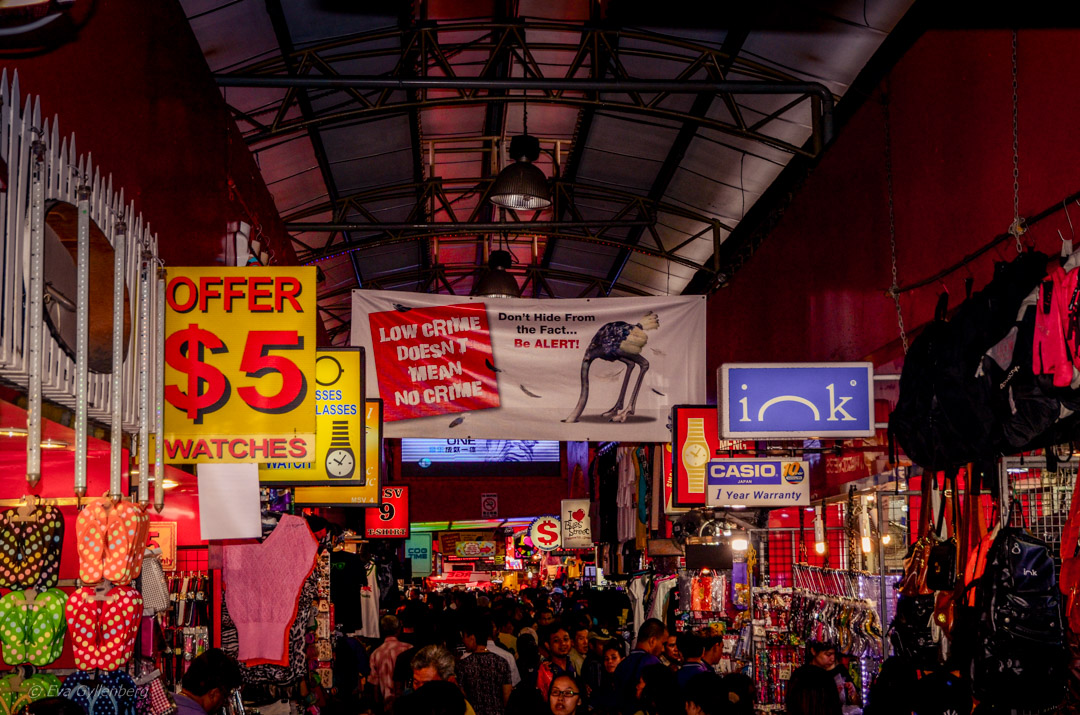 How do I get to Kampong Gelam?
Take the blue or green subway to the station Buggy and then go North Bridge Road into Kampong Gelam. This neighborhood is well worth a visit for a few hours!
Have you been here? What did you think of the destination?
Been there - didn't like it!
0
Not keen at all to go here!
0
Eva Gyllenberg
Travel blogger, gastronaut, photographer and family adventurer with over 55 countries in his luggage. Eva loves trips that include beautiful nature, hiking boots and well-cooked food. On the travel blog Rucksack she takes you to all corners of the world with the help of her inspiring pictures and texts.