The post is presented in paid collaboration with Destination Kalmar, but all thoughts and opinions are, as usual, my own.
When visiting European cities during the winter there is one ingredient that is a little extra important. Access to a hot cup of coffee. Sometimes to be enjoyed together with a golden bun and sometimes to warm frozen hands. A cup of coffee fulfills many functions in the cold. We visited Kalmar during the first Advent weekend of the year and were met by a large number of lovely places to have coffee - both on Kvarnholmen and outside of town. Tune in to my five favorites! And by the way – these places work at least as well on a sunny June day, when most places have outdoor seating! 🙂
The harbor cafe
Down in Kalmar's harbor quarter, the Harbor Café is located in a small yellow cottage with a moss-covered tiled roof. The cafe has been here in the same cottage since the 1930s and much of the charming decor feels like it has been around since then. Here, the fire burns and crackles in the warming fireplace on cold days and there is an abundance of sandwiches with various toppings and home-baked cakes. We decide on a bun and steaming hot coffee – a good choice, it turns out.
It's early Saturday morning, but it's already quite full here with regulars who seem to be seen here eating sandwiches in the wee hours of the morning. Asking for extra horseradish seems to be the secret ingredient to a good sandwich, if you listen to the regulars anyway.
The harbor cafe
Skeppsbron xnumx
Map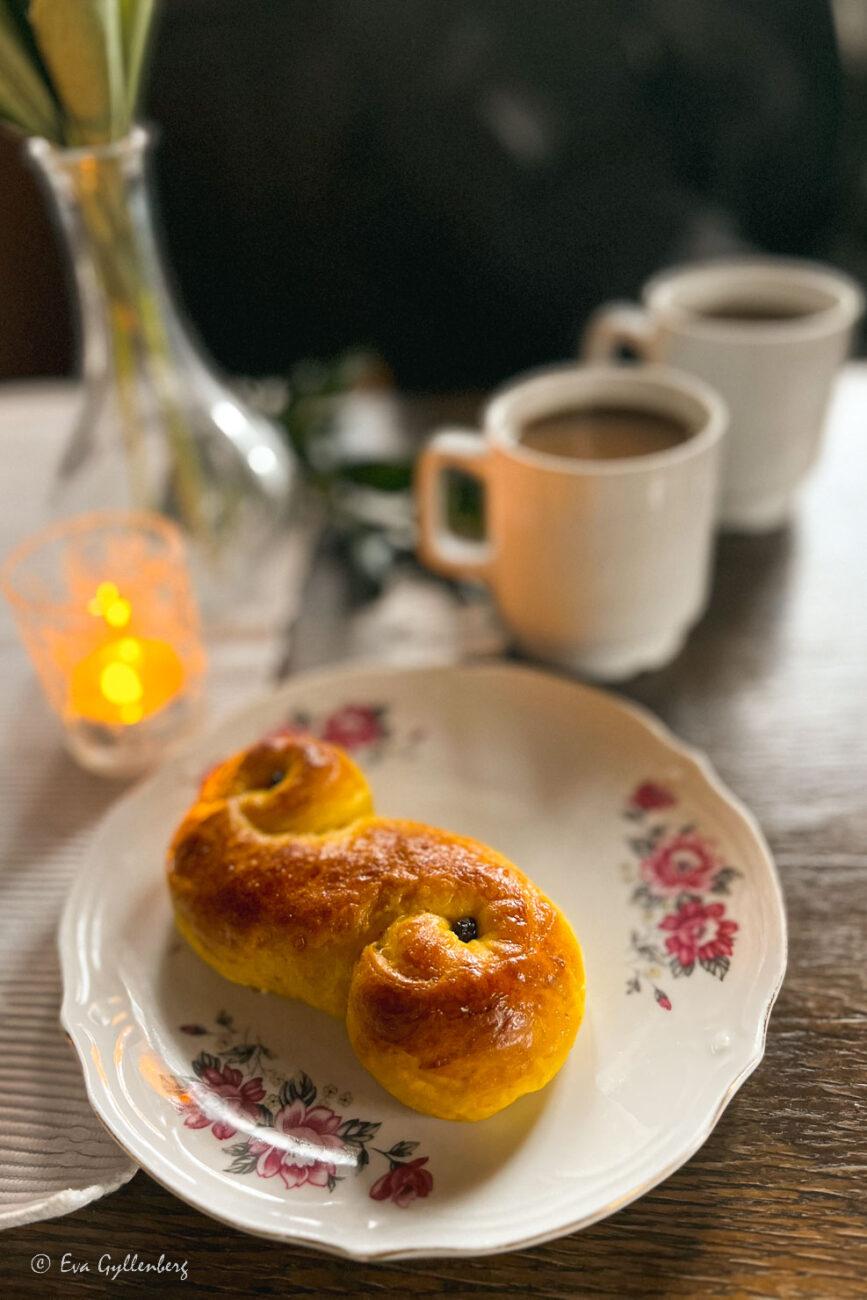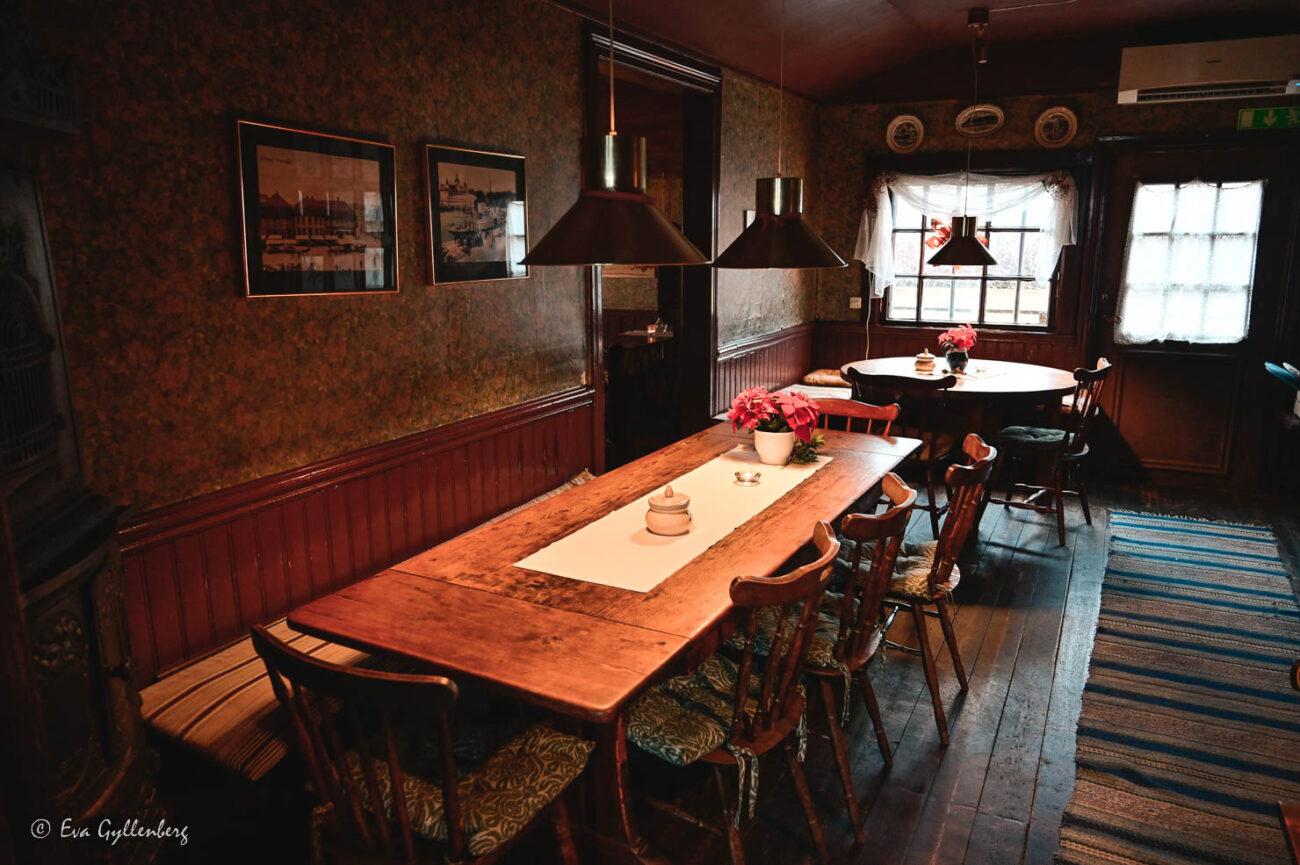 The pilot's lookout
It's quite a long walk to Lotsutkiken, but then you also get the best view of Kalmar Castle and the sea on the way. Café Lotsutkiken is located in an old yellow wooden villa with a view of Grimskär skans and the lighthouse. There has been a pilot lookout here right up until 1955 and it is not difficult to understand why. Here you have the entire sea in front of you in panoramic mode. We come here for lunch just as they open on a Sunday and there is a great selection of cakes and sandwiches to choose from. It had to be a prawn sandwich on rye bread for the main course with a carpenter's cake and chocolate ball with polka dot sprinkles for dessert. Good coffee and refreshments and beautiful views are included.
The pilot's lookout
Tjarhovsgatan 8
Map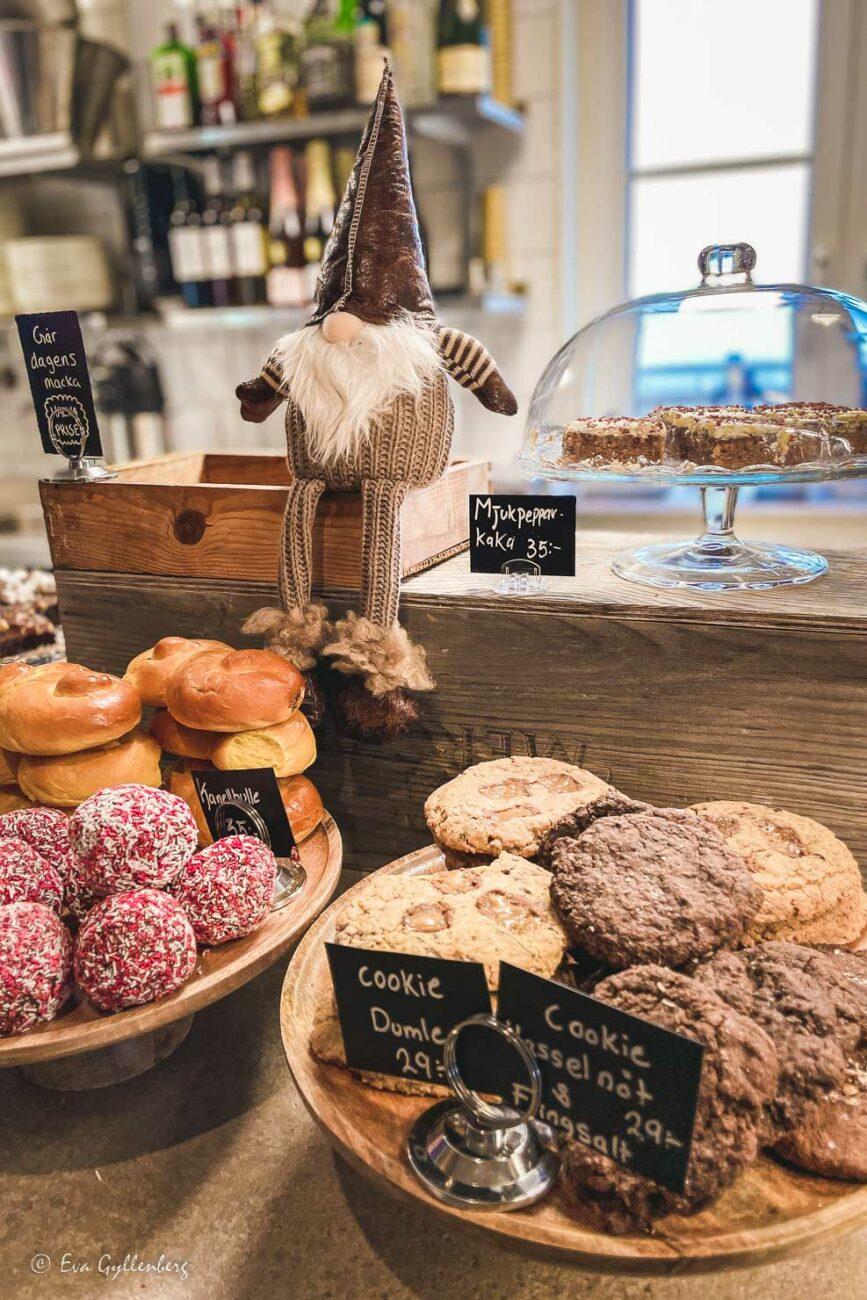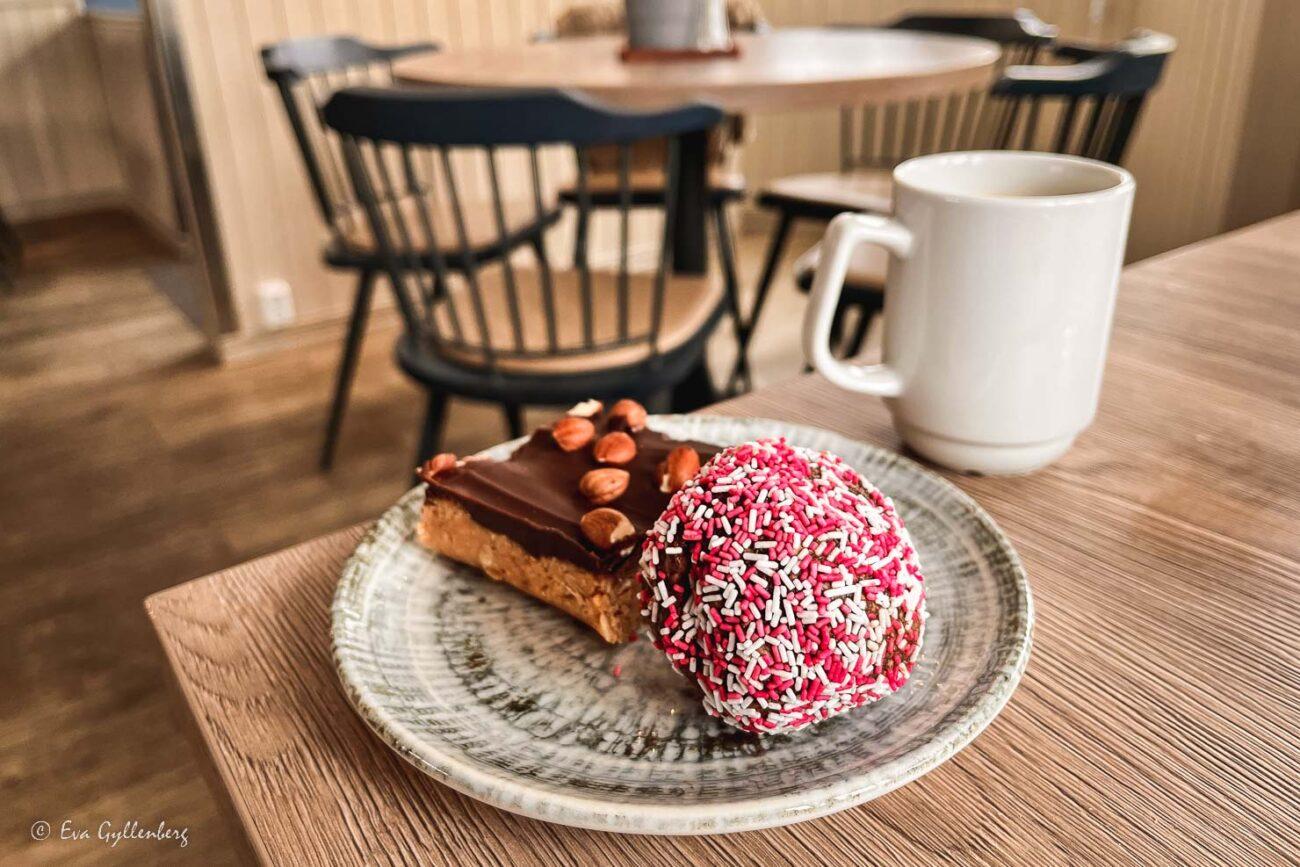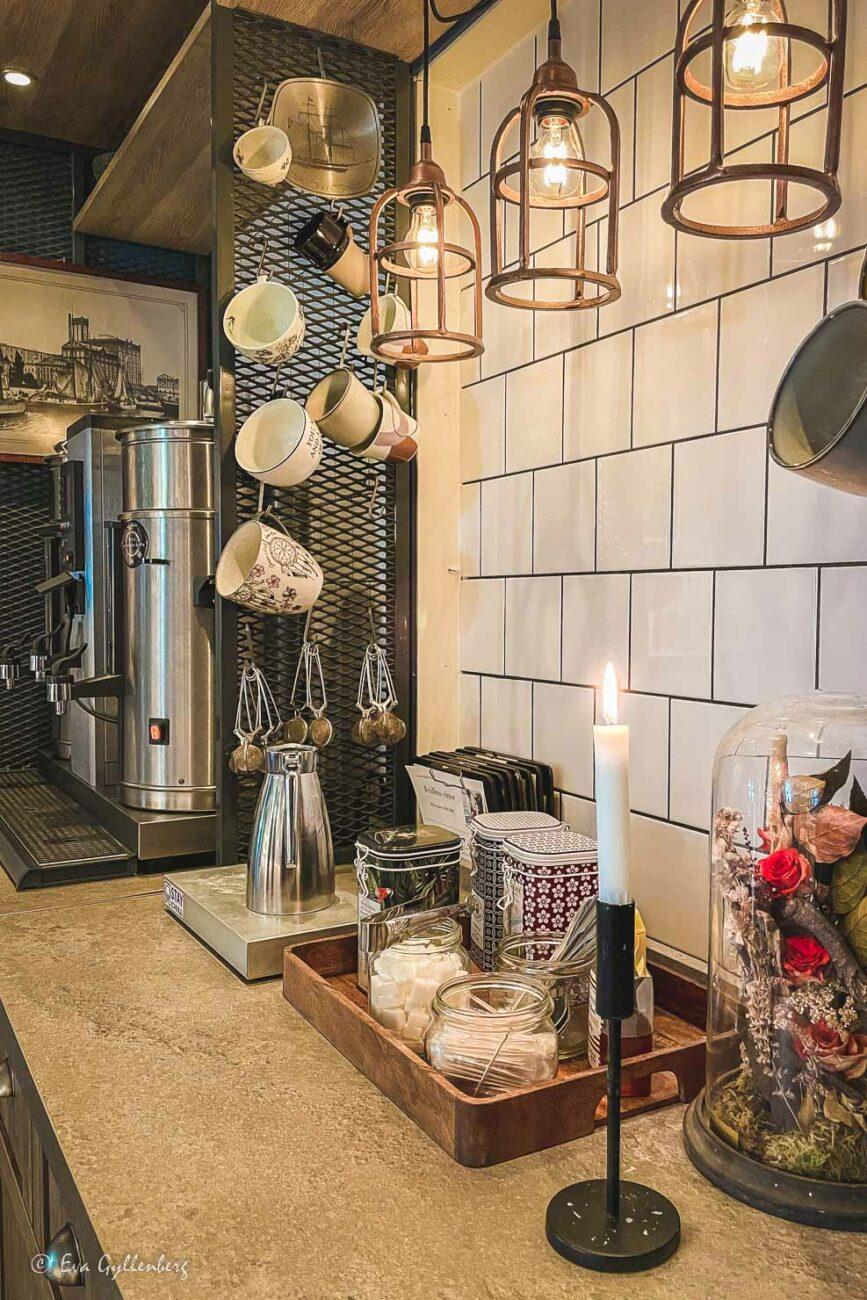 Johanna's chocolate
When I hear about a place that makes its very own chocolate from cocoa beans, I can't resist going there! Johanna's chocolate has been around for over 10 years and makes pralines, chocolate cakes and a whole lot of baked goods. Locally roasted and sustainable coffee is served here Balck Coffee and in the summers, ice cream is also made here.
Since we were mainly looking for the chocolate and not for coffee, we had to have a take-away coffee and some good caramel as a treat on the Park Promenade around the Old Town. I really need to strike a blow for the violet & licorice school. It is tougher than the toughest, creamier than the creamiest and with divinely good chocolate and taste!
Johanna's chocolate
Kaggensgatan 1
Map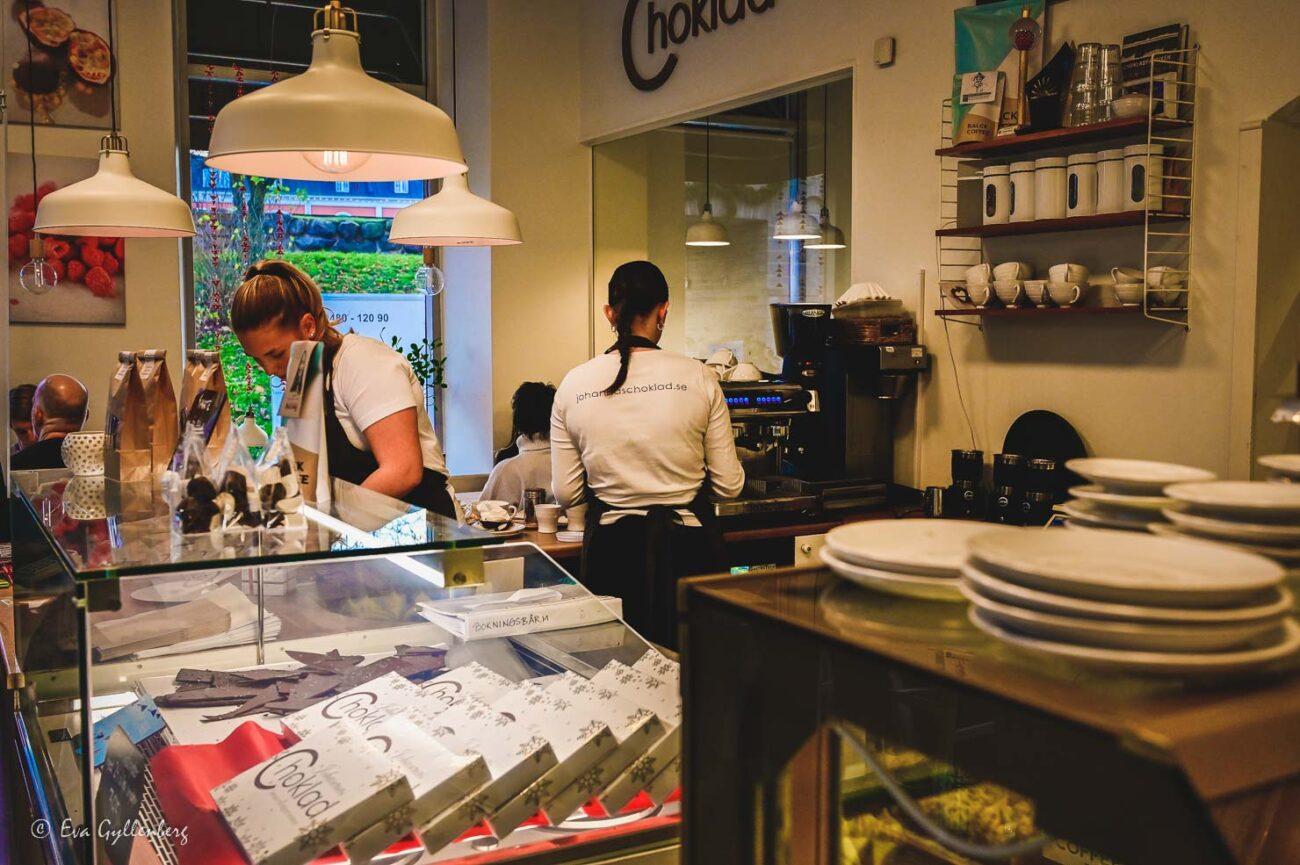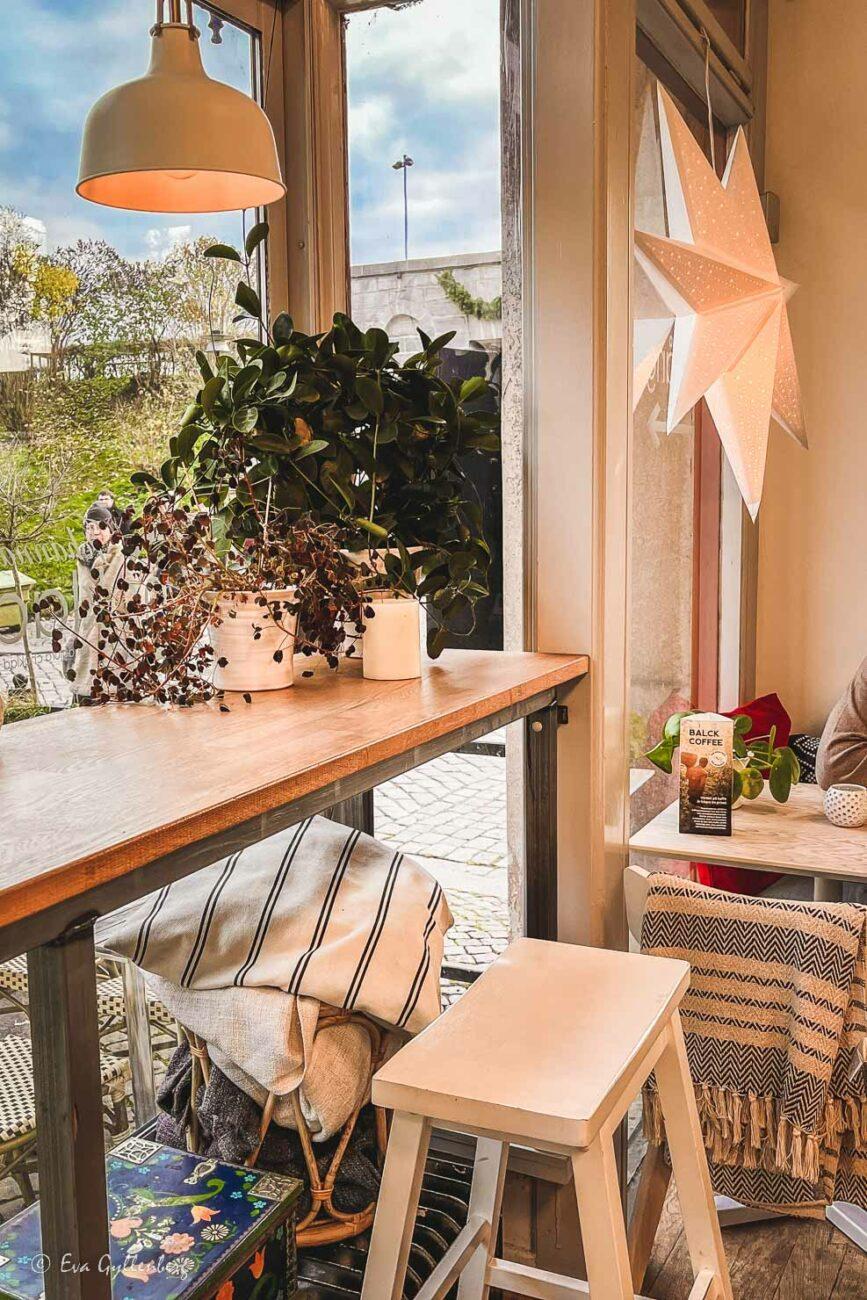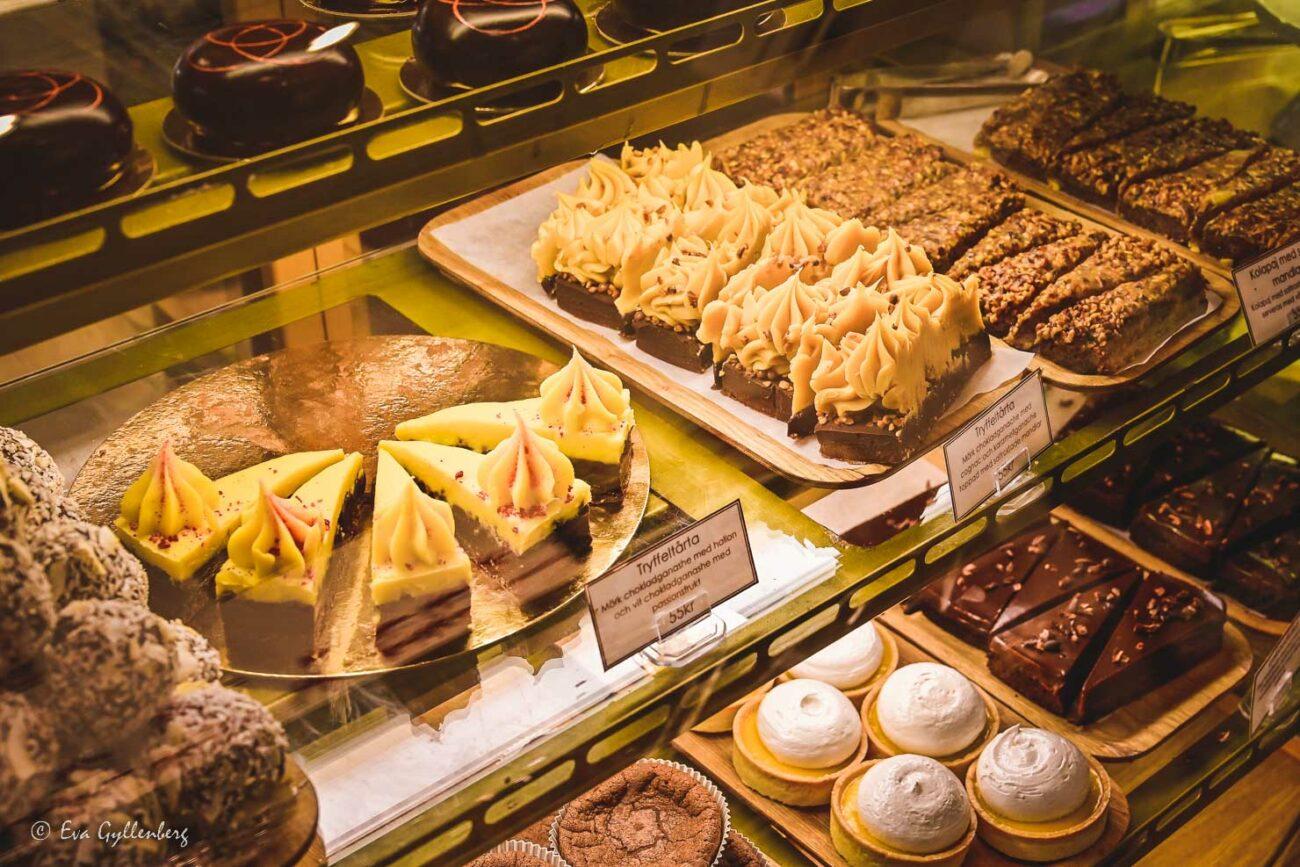 OAS
To get a feel for tropical Balinese winds, good coffee and well-prepared plant-based dishes, we headed to OAS. OAS started in 2016 and since 2017 has served exclusively home-roasted coffee under the name rOAStery (see the pattern?). We ate a delicious Peanut Tofu Salad Bowl, but I was incredibly tempted to try their Smoothie bowls or their incredibly beautiful raw cakes next time. The coffee was really good and the peanut sauce made me think of Bali even more. A lovely little mental lunch trip to warmer latitudes with good coffee - what more could you want?
OAS also has a web shop if you want to try their coffee but don't have the means to do so.
OAS Kalmar
Storgatan 26
Map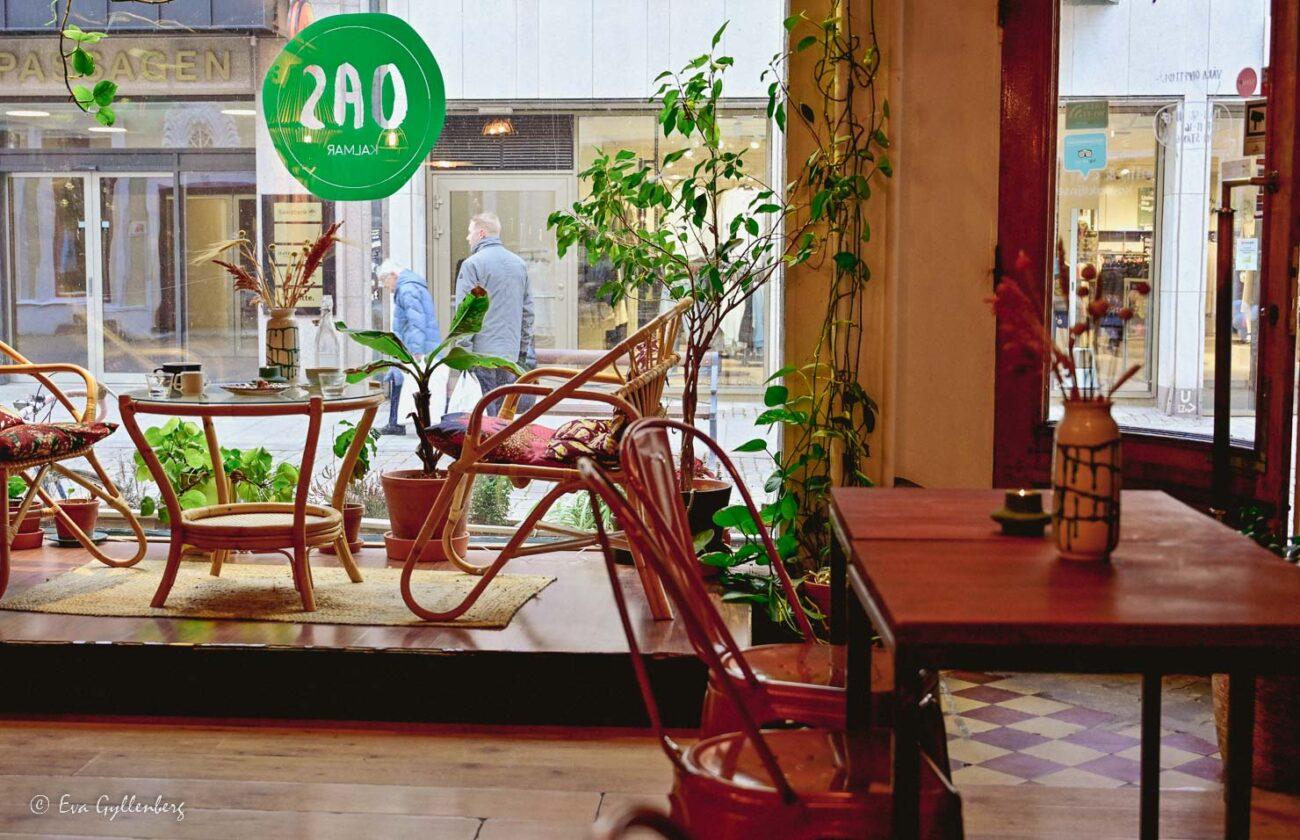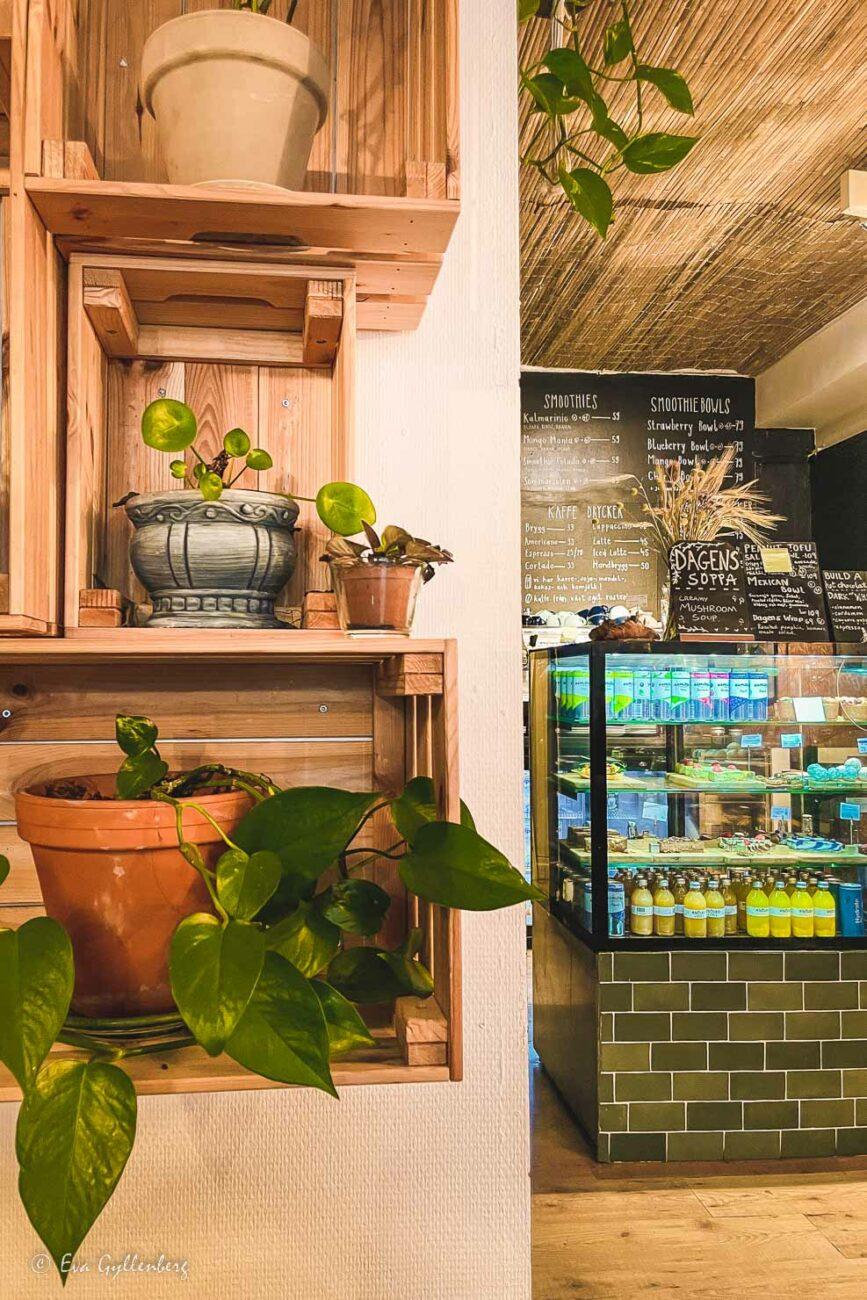 Tjorven café and museum
Have you heard of the car Tjorven? I hadn't done it before I went to Kalmar, but when I saw a picture of the car, some old memories from the 80s came up. It all started with the Swedish Post Office needing a custom-built postman's van in the 60s. Kalmar Verkstad was commissioned to develop and produce the perfect car and the result of this project was the car Tjorven. After a lot of problems with quality and warranty issues and complaints about the seating position of the postmen, production was stopped in 1972. By then 2000 cars had been produced. At Tjorven café and museum in Rockneby, 2 miles north of Kalmar, you can see some of these unique little cars, but also coffee with a large selection of classic cakes (there were, among other things, raspberry caves and jitterbug!), buns and food. If you're lucky, there are even body cakes for lunch.
A lovely detail is that you get to choose your coffee cup yourself on a shelf with around a hundred different coffee cups from different eras. I chose a cup with brown leaves as decoration that looked like it came from Tjorven's era. A fitting cup for a very special car.
At the café there is also a small shop that sells delicacies, so take the opportunity to buy some Småland delicacies home.
Tjorven café and museum
Bolevägen 1
Rockneby
Map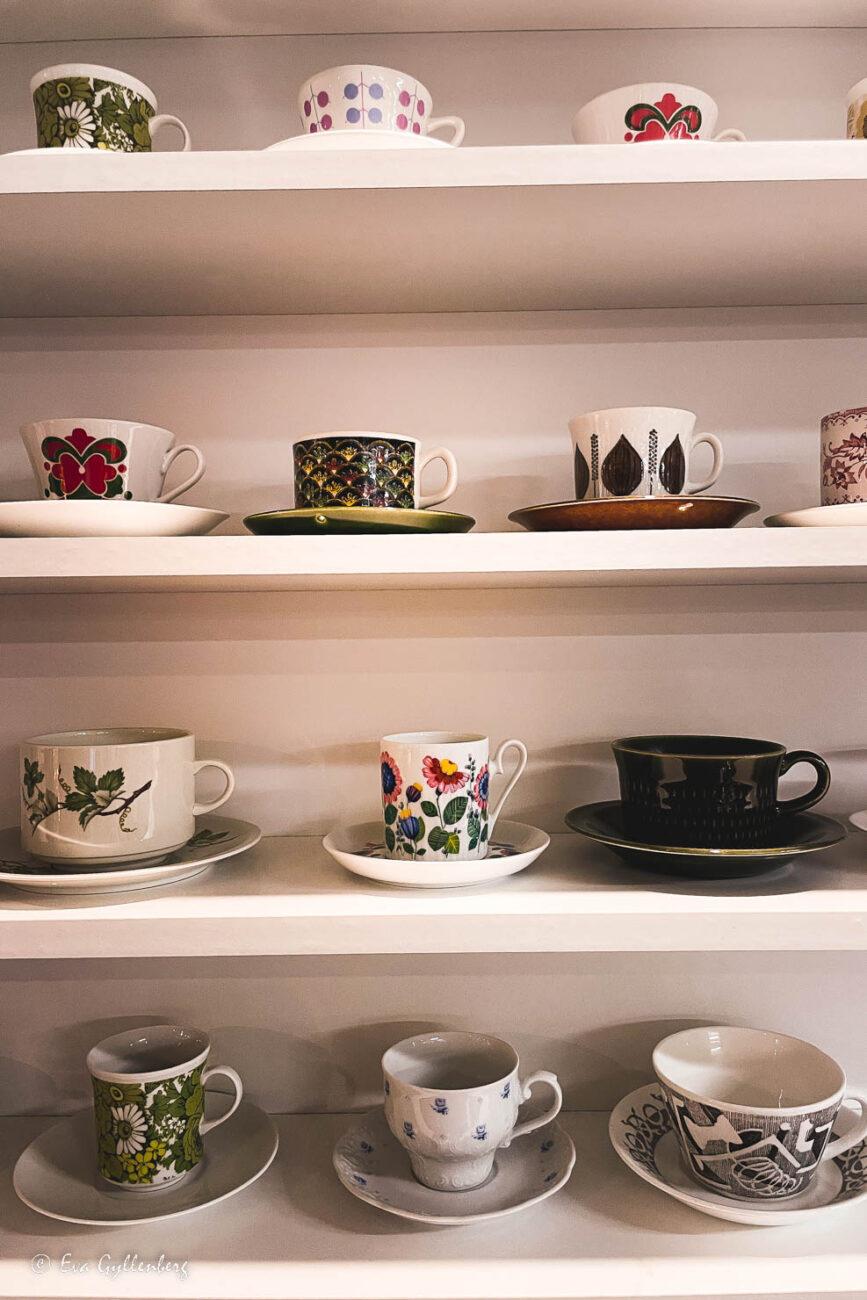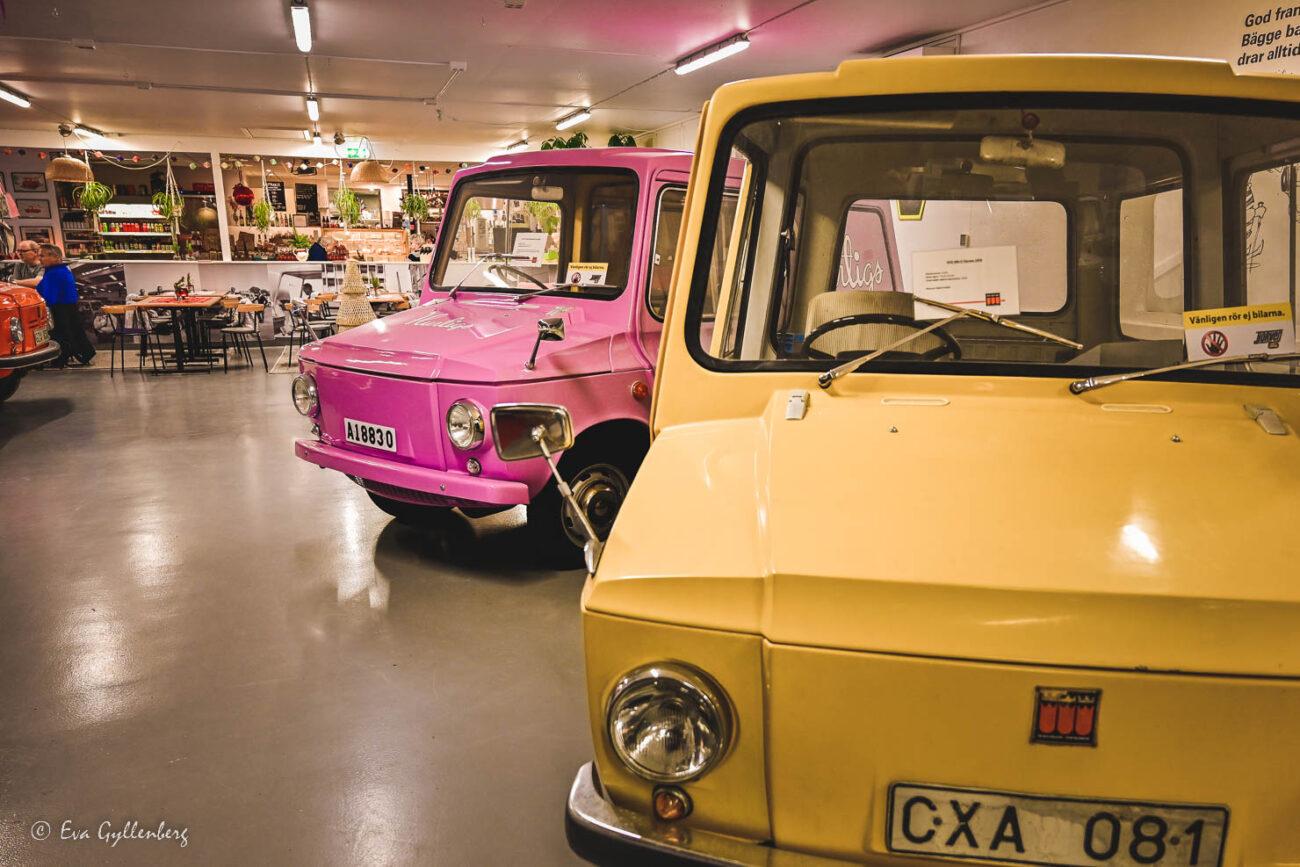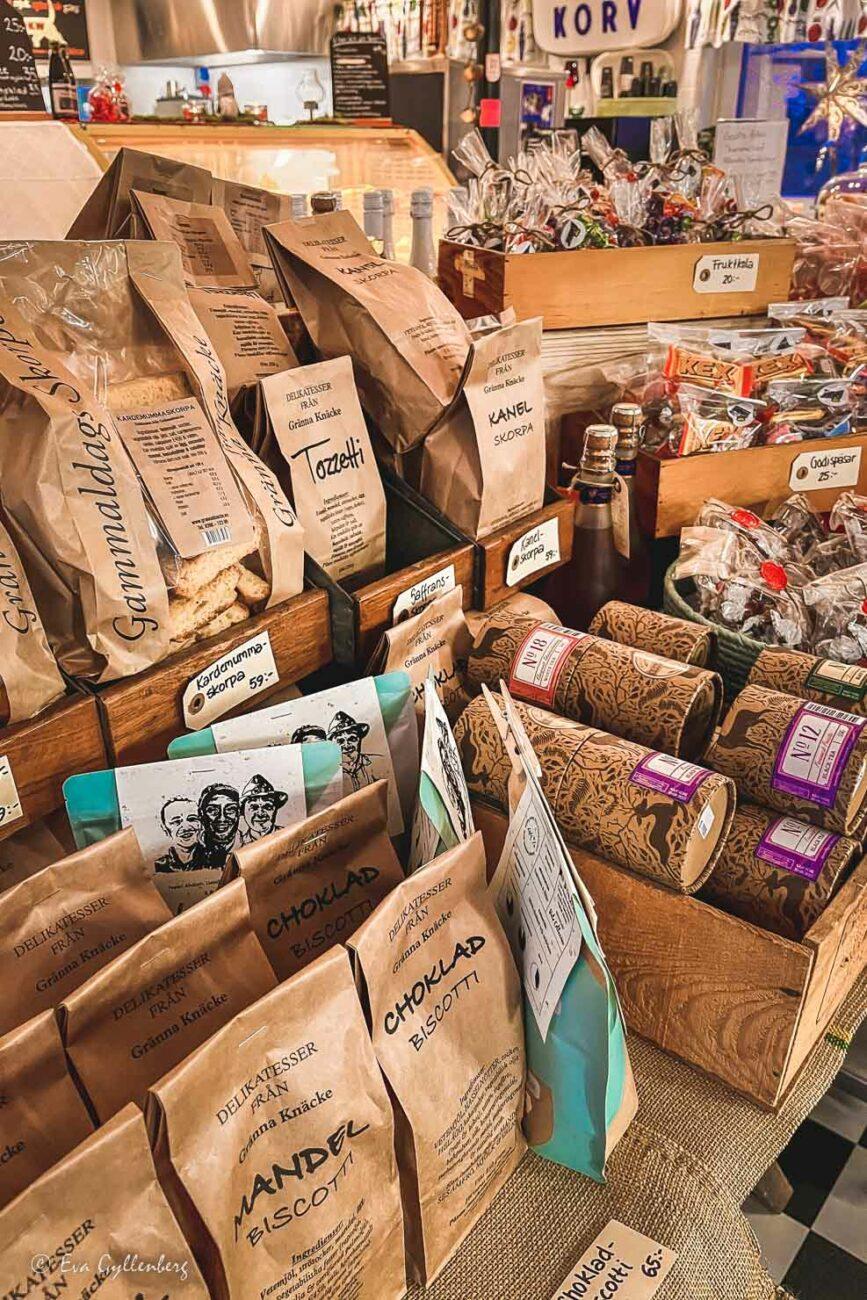 Want some bonus tips?
Unfortunately, we didn't have time to have coffee at all the lovely places that Kalmar has to offer, so we'll save these two treats until we go here next time!
Krusenstiernska gården's café is a seasonally open café in Gamla stan. Here you will find a well-preserved city farm from the 18th century where the garden remains as it looked in the past. Here you sit down for a coffee among flowering flower beds and fruit trees. Stora Dammgatan 9-11
On the upper floor of a house from 1771 furnished with old furniture in the 19th century style is The Kullzénska café. Kullzénska is best known for its berry pie, but the range is classic with fine cookies and hearty sandwiches. Make sure you have plenty of time if you want to have coffee here, because the queues on weekends can be long! Kaggensgatan 26
Those were my café tips from Kalmar! Did I miss any of your favorites?