The ferns rattle at our calves and the rocky steps down to the beach are many and quite high. But what awaits us down there is worth it. Here at Kullaberg, the views are great wherever you turn and Josefinelust is no exception. We are on our way to one of Skåne's most beautifully located cobblestone beaches. Perhaps even one of Sweden's most beautiful.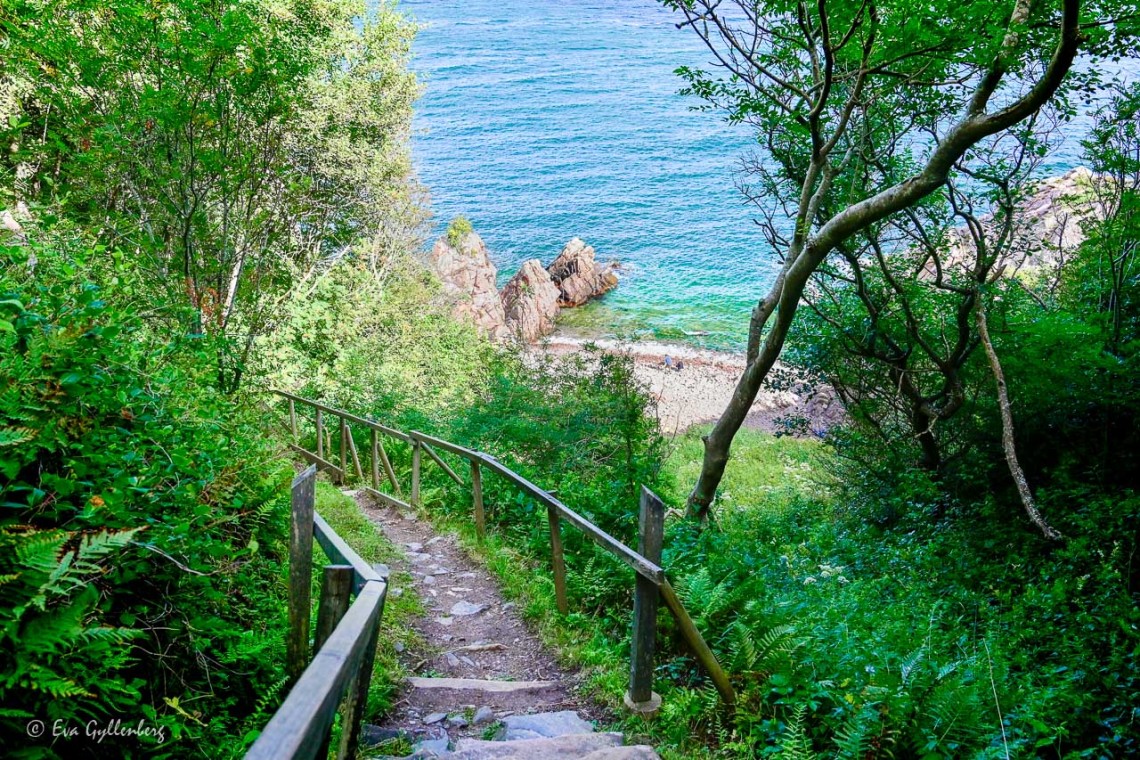 We stop on the way down towards Josefinelust and look out over Skälderviken. Are we really still in Sweden? The vegetation out here on Kullen feels more exotic and showy and the sea feels unexpectedly clear and snorkel-friendly. Memories of rocky coastal strips along Highway 1 in California creep forward. Even the occasional thought takes us to the rocks on Portugal's Atlantic coast. It doesn't feel at all like we are only a few kilometers from Skåne's cornfields and potato fields.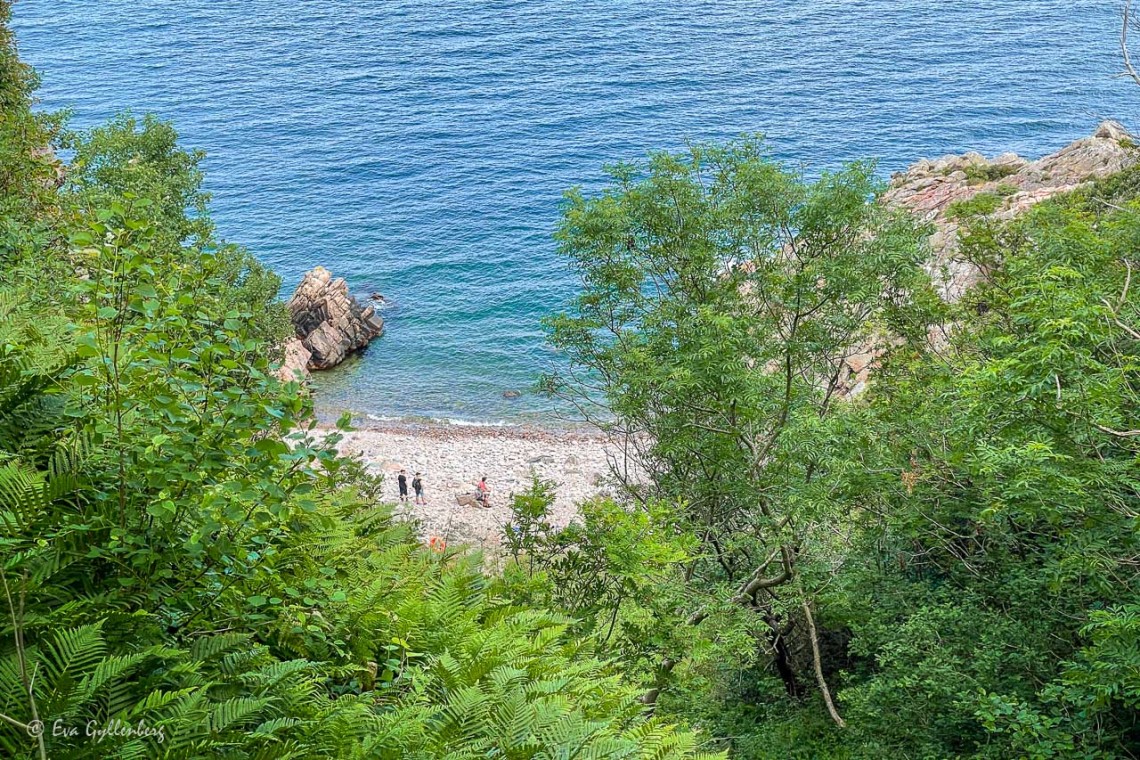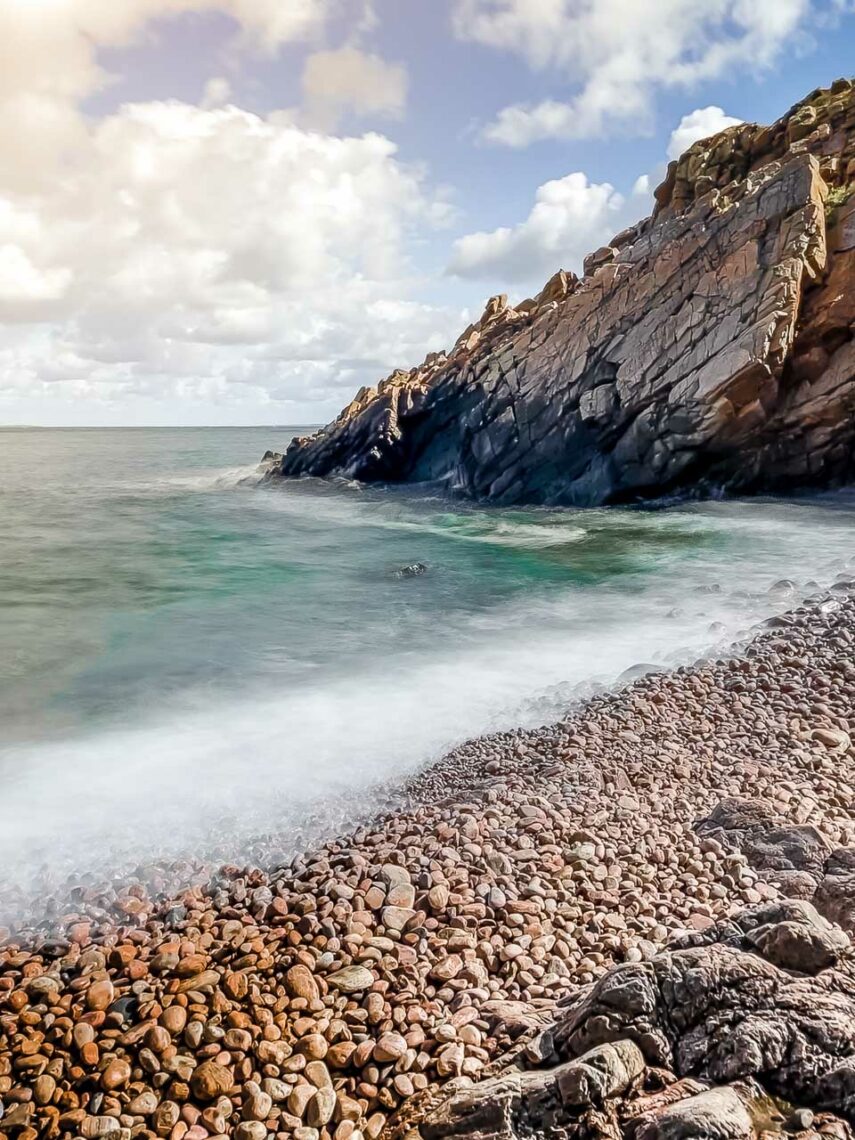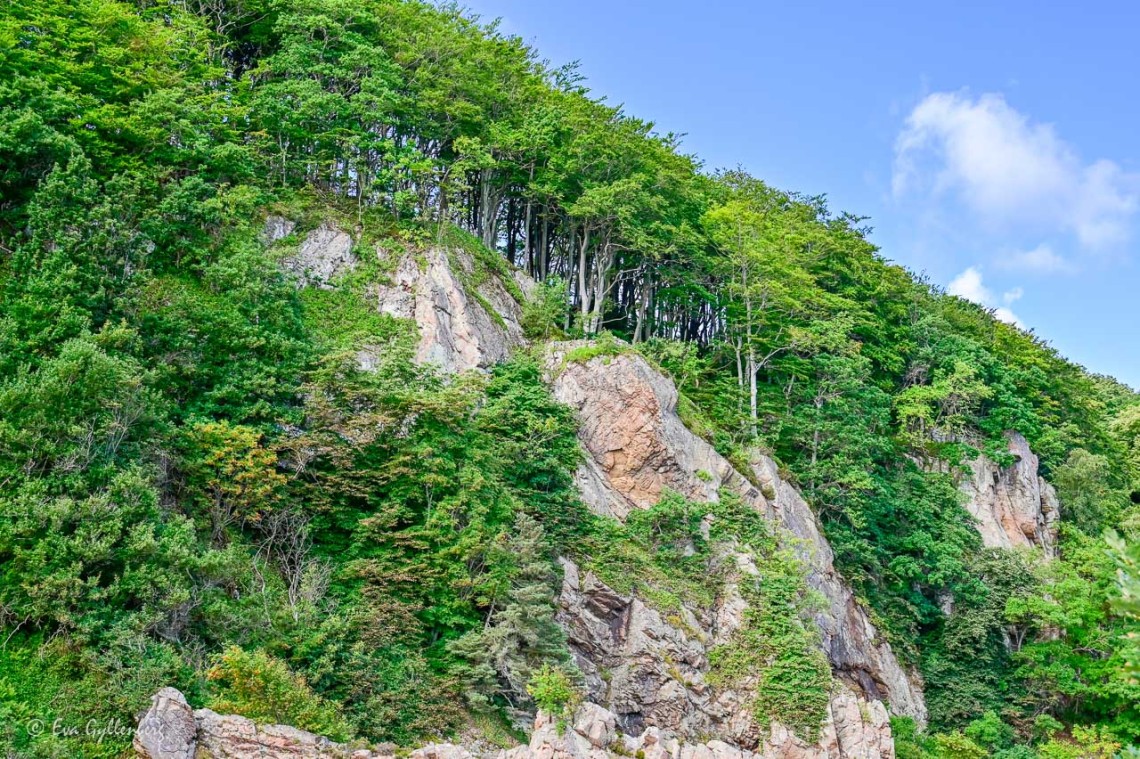 Josefinelust was made available to tourists as early as the middle of the 19th century, but the beautiful bay did not get its name until 1865. King Oscar I visited the place with his Queen Josefina and, according to the story, she fell head over heels for the area's beauty. Suddenly, the bay had been given its name.
bay = Coarse gravel that has been sorted and rounded by wave action in the beach zone.

THE NATIONAL ENCYCLOPEDIA
We can see from afar how clear the water is. On our last visit to the beach, boats were anchored just outside the rocks and several snorkelers could be seen breaking the surface of the water. Perhaps you hope to catch a glimpse of a large bluefin tuna or one of the many porpoises that live in Skälderviken. Or the occasional lobster.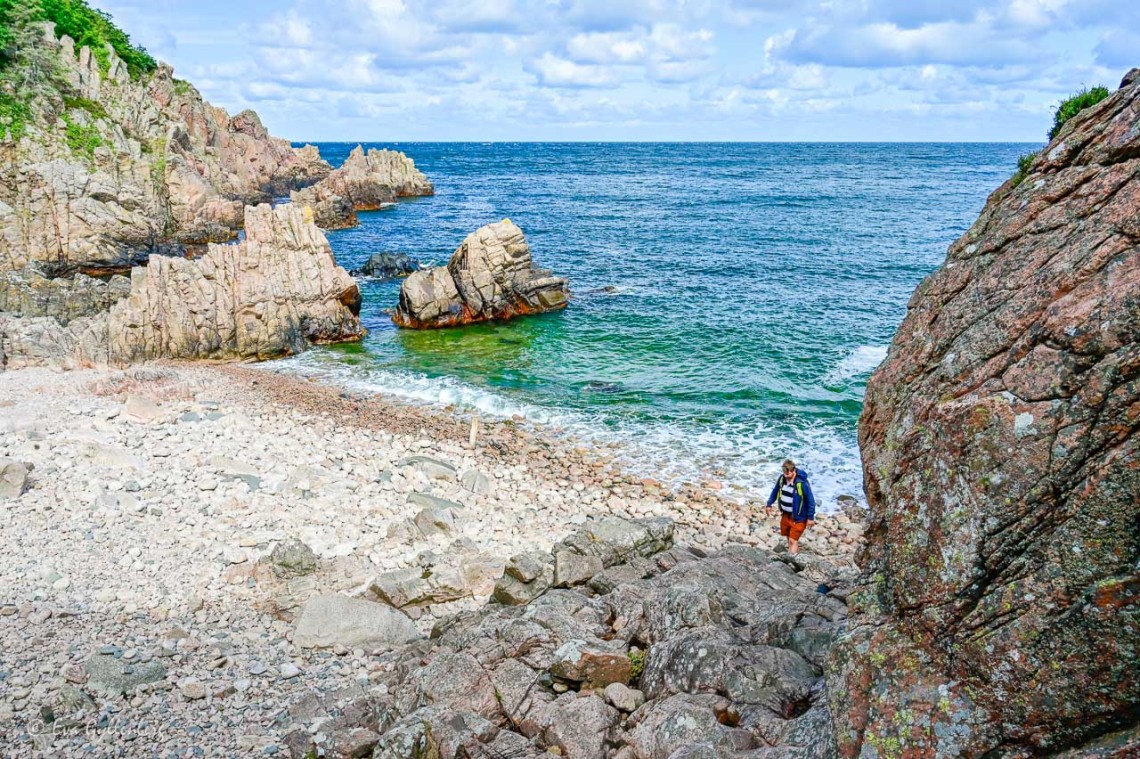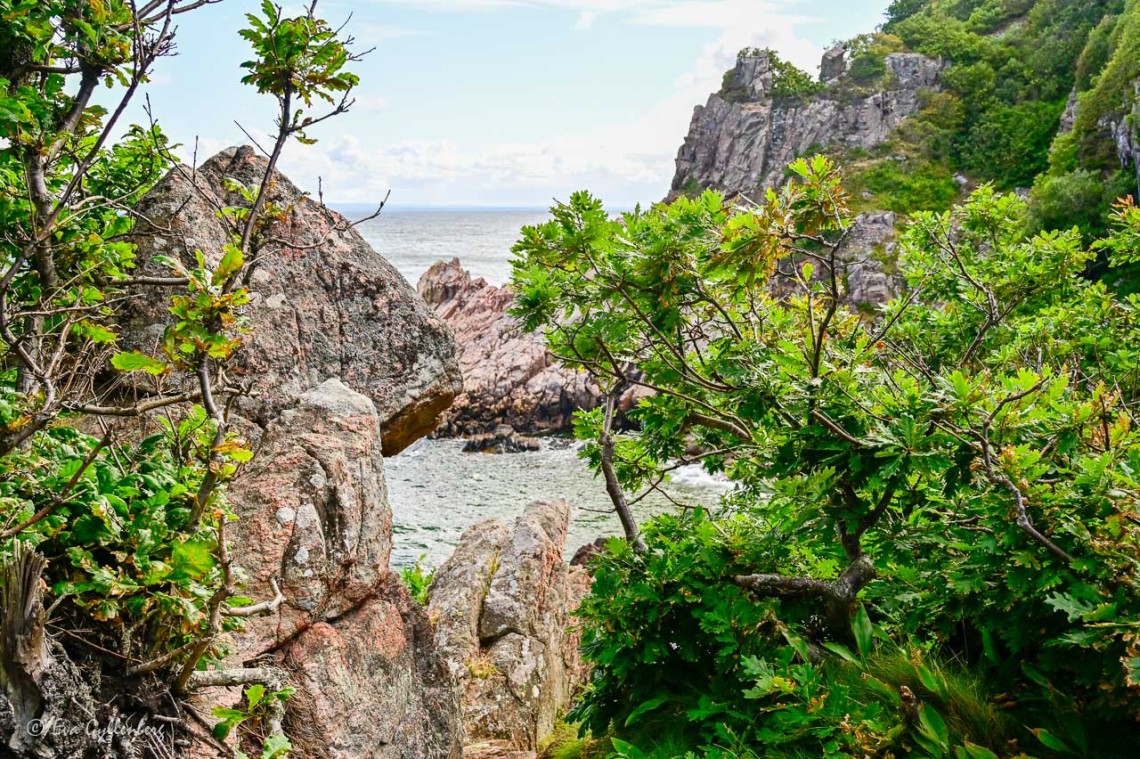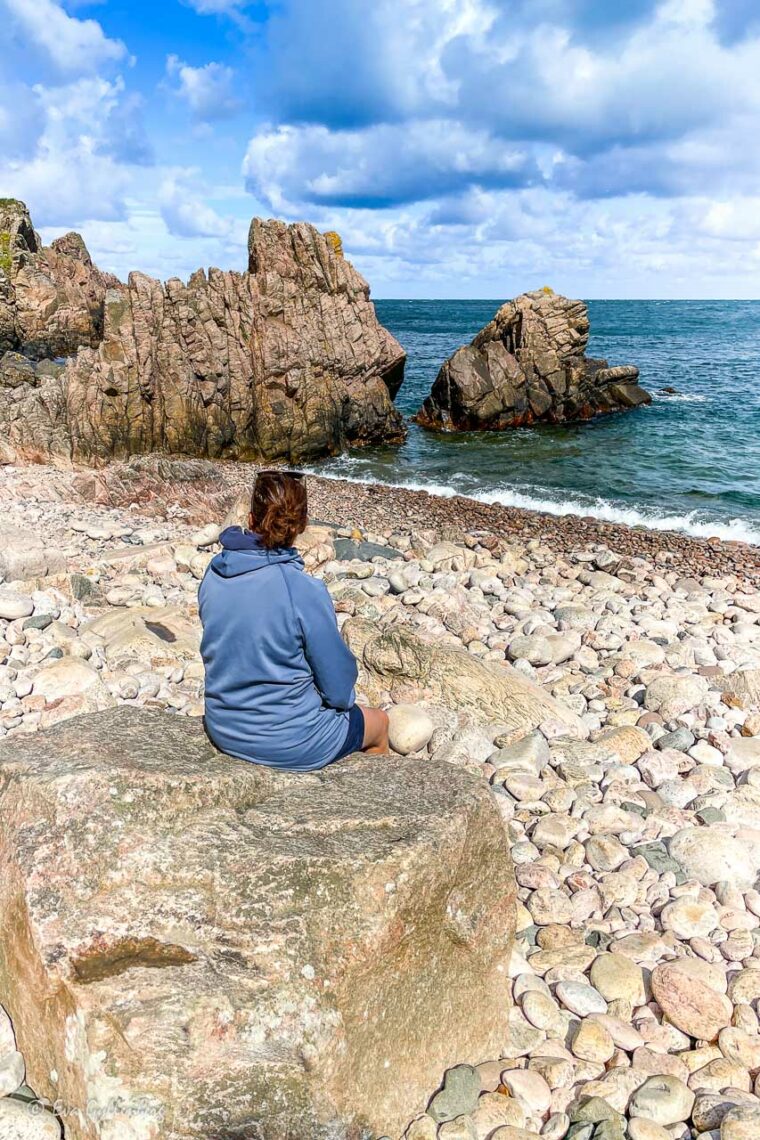 We get the very best view of the area from the viewpoint at the eastern cliff of the beach. Here stairs easily take us up to the top of the cliff. To dizzying steeps, fresh sea breezes and vast views that stretch all the way to the Bjäre Peninsula and Halland's weather island.
You have to be careful up here on the slopes at Josefinelust. Keep track of where you put your feet and wear the right shoes. Every summer, rescue helicopters circulate over Kullaberg to rescue people who have broken legs or fallen and hit themselves. Fatal accidents unfortunately also happen and large parts of Kullaberg's terrain are both inaccessible and unprepared. Although Josefinelust is easily accessible, it would be quite difficult to get out of here with a broken leg. It is well worth watching where you put your feet and not overestimating your ability.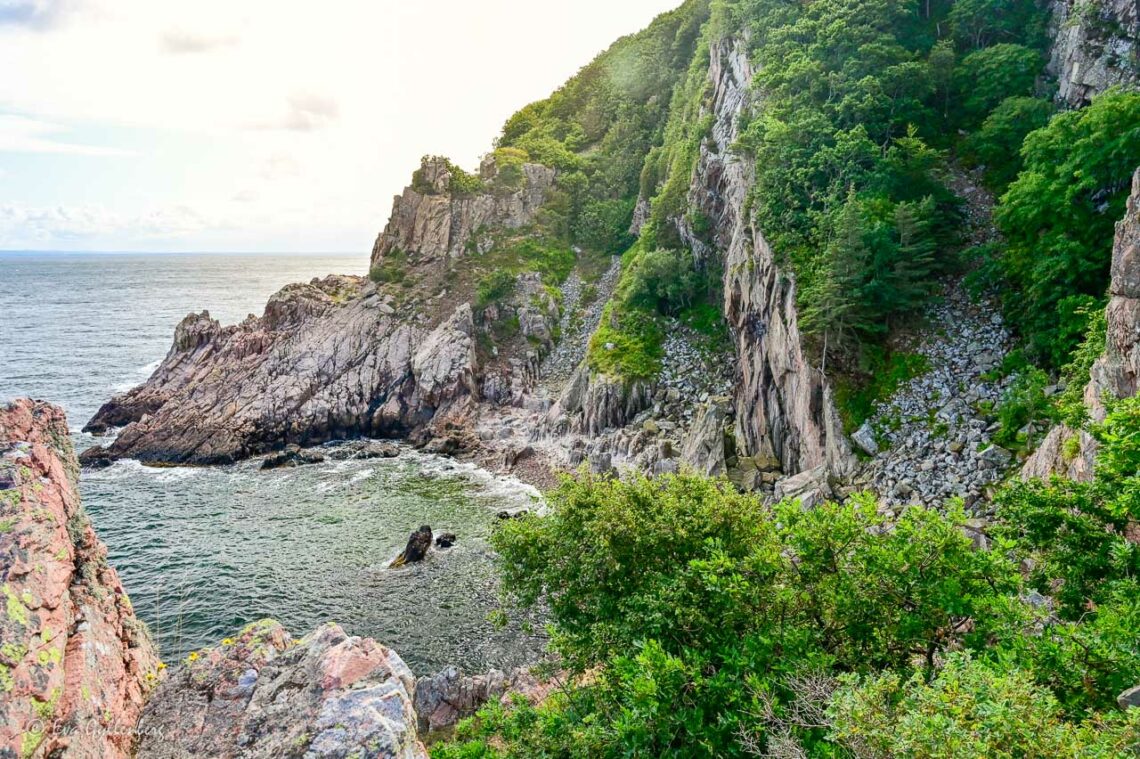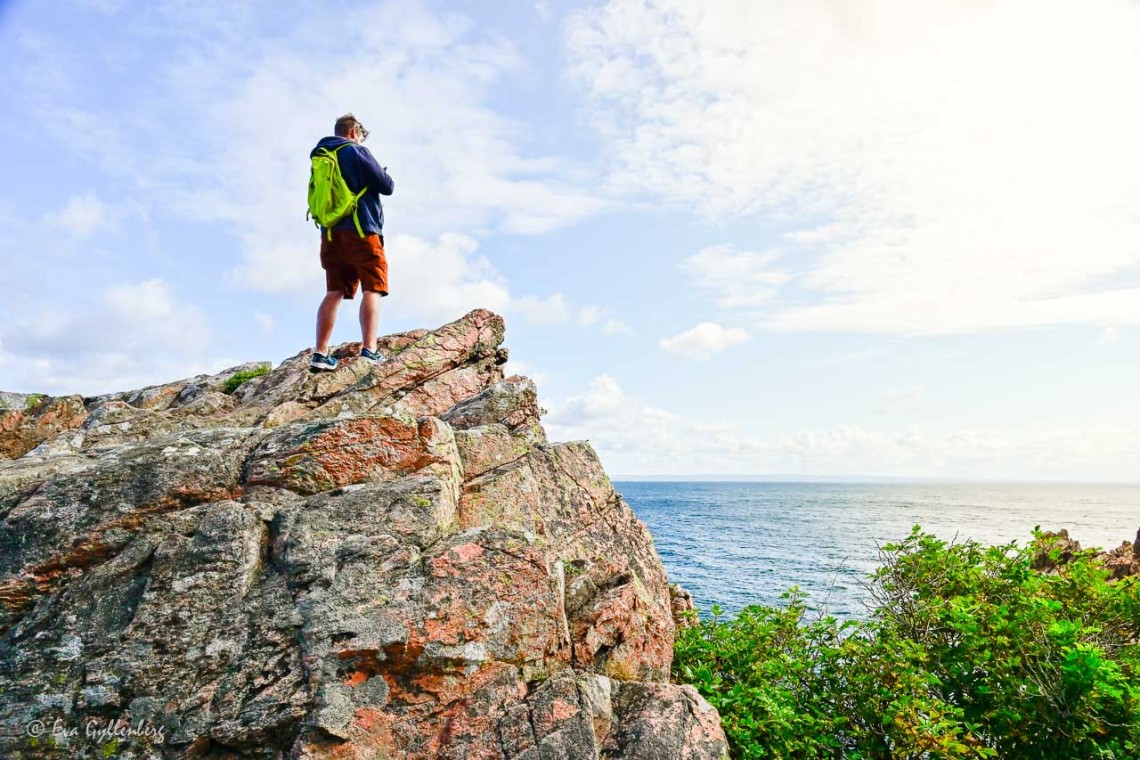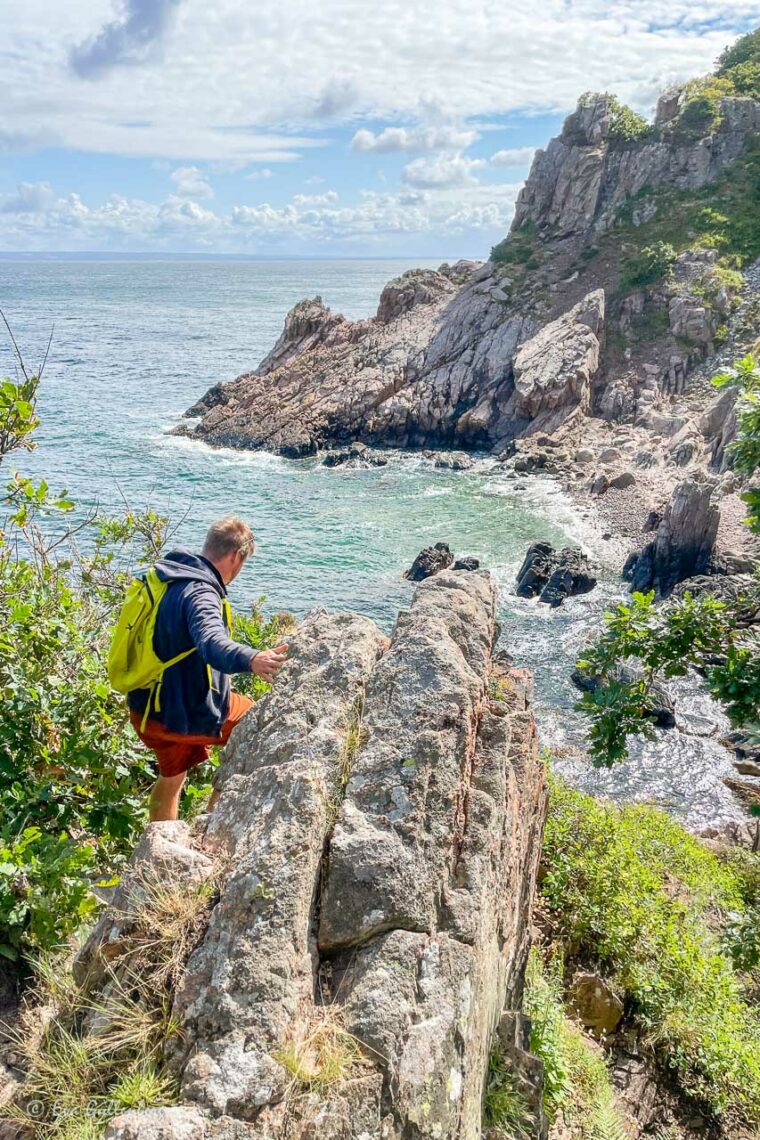 It's not just salty baths and exotic views that make visitors walk all those steps down to the sea. Here at Josefinelust there are also as many as five caves. Fredrik VII's cave (even the Danish king has been here), Stora & Lilla Josefinelustgrotta, Trollhålet and Oscarsgrotta. All the caves are considered relatively easy to access. Some have been inhabited, others are actually even furnished. You can find two of the caves (Big & Little Josefinelust cave) on the beach, the others I have so far neither found nor visited.
How do I get to Josefinelust?
Josefinelust is located in the Kullaberg nature reserve, at the far end of Kullahalvön in Scania. From the main road towards Kullens lighthouse, it is well signposted to Josefinelust and the car park. At the car park there is a rest area with toilets and wind protection.
NOTE: The car park is not large and on sunny summer days it often fills up already by 10am.
And by the way - don't forget that you have to climb all the stairs again on the way back to the car park.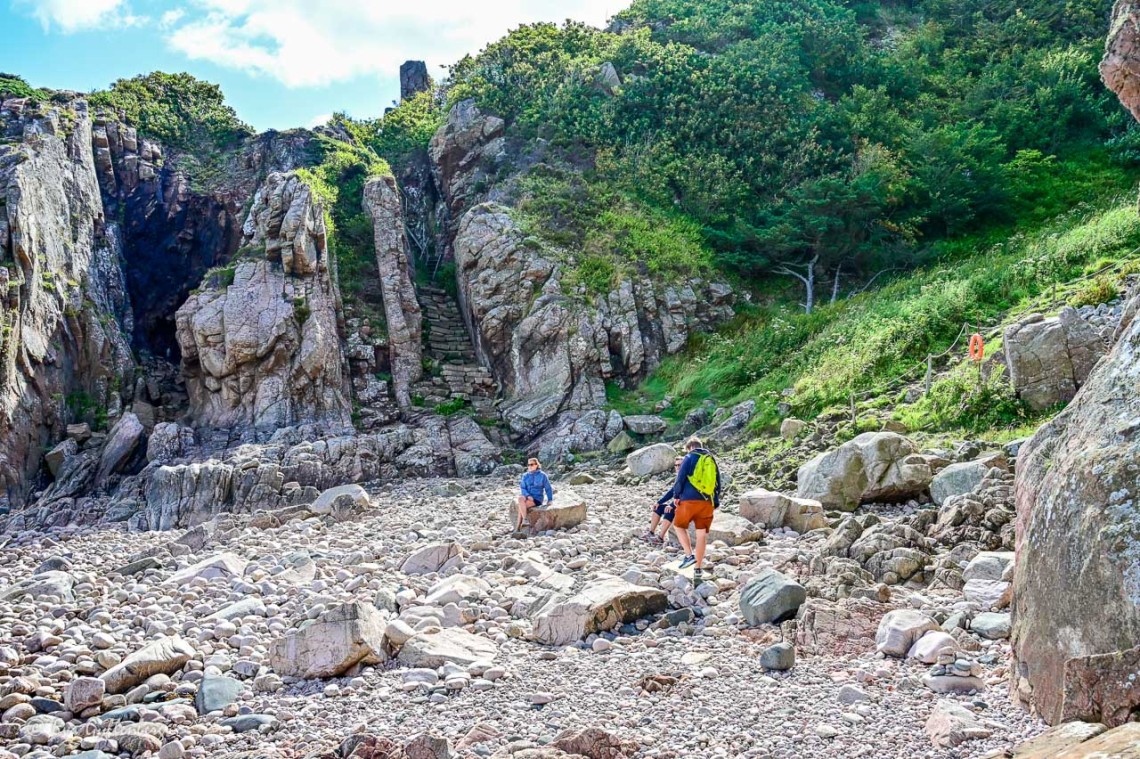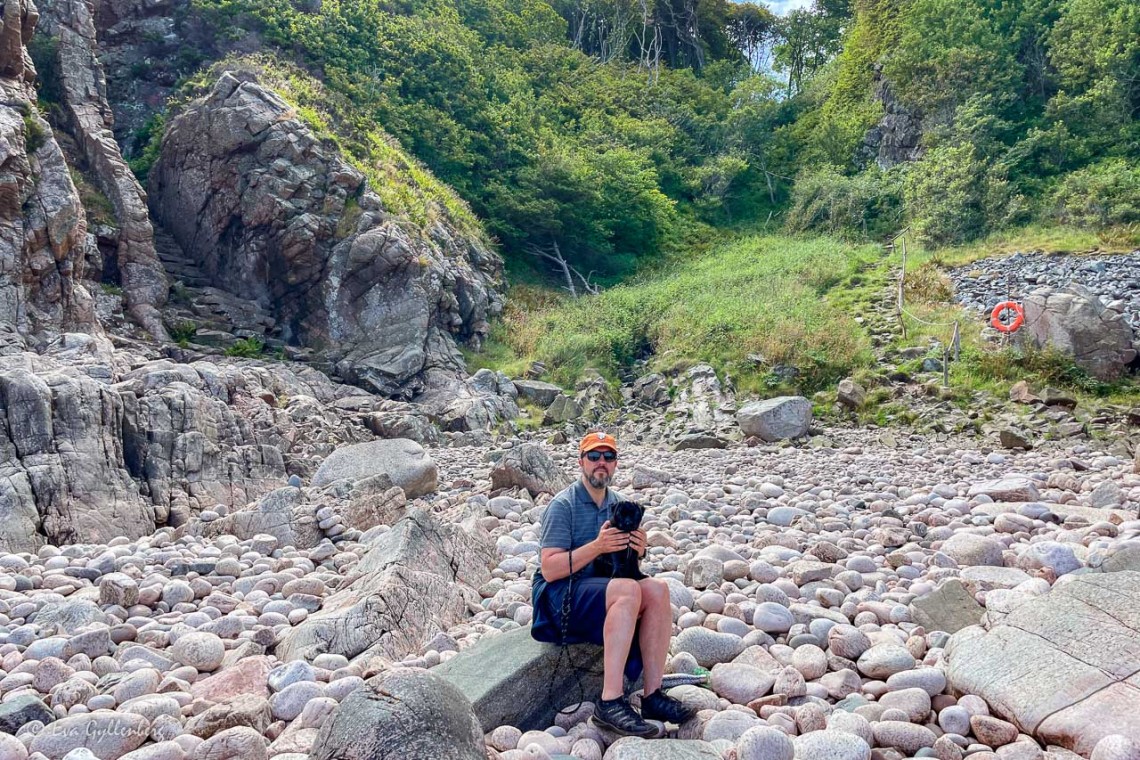 I want to swim at Josefinelust!
Josefinelust offers incredibly beautiful baths, but the stones can be both slippery and difficult to walk on. So if you want to swim - bring bathing shoes! Do you want to sunbathe? Bring a padded sun pad. There is a shortage of even surfaces to lay out a towel on.
The temperature of the water? Shieldsvikens water is often unexpectedly warm and the sea is often calm. The nearest measuring station with sensors that broadcast live is a few kilometers away in Arild - here can you see how hot it is right now.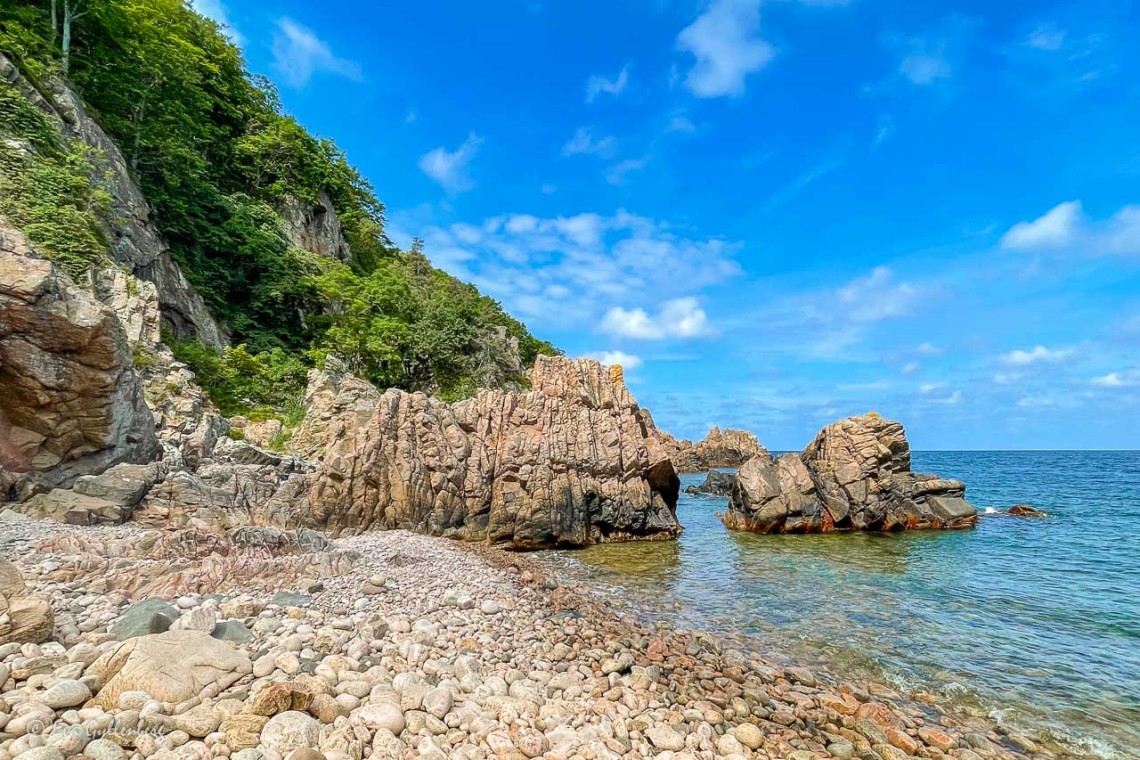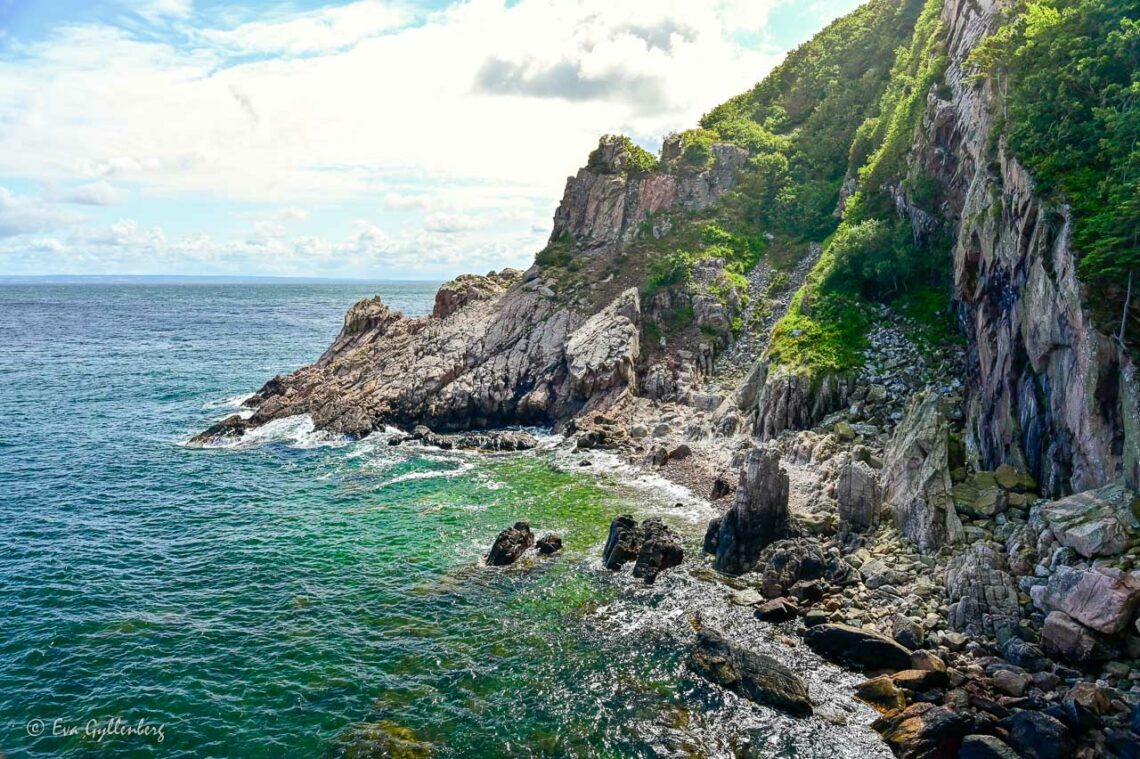 Do you want to read more?
Check out my page about Skåne, or read all posts from Kullahalvön.
Want to read more of my travel tips? do not forget to like Rucksack on Facebook or pin the post on Pinterest!
Have you been here? What did you think of the destination?
Been there - didn't like it!
0
Not keen at all to go here!
0
Eva Gyllenberg
Travel blogger, gastronaut, photographer and family adventurer with over 55 countries in his luggage. Eva loves trips that include beautiful nature, hiking boots and well-cooked food. On the travel blog Rucksack she takes you to all corners of the world with the help of her inspiring pictures and texts.