There is no vacation as full of experiences and freedom as one roadtrip! It's just a matter of jumping into the car and heading out on the wide roads and taking the day as it comes without demands and obligations. Or is it really like that? Sure, you can drive without planning a single stop, but if you want to make the most of your vacation with the least amount of stress and hassle during the trip, I have a few tricks that can actually make a road trip a pleasure—because whole the family!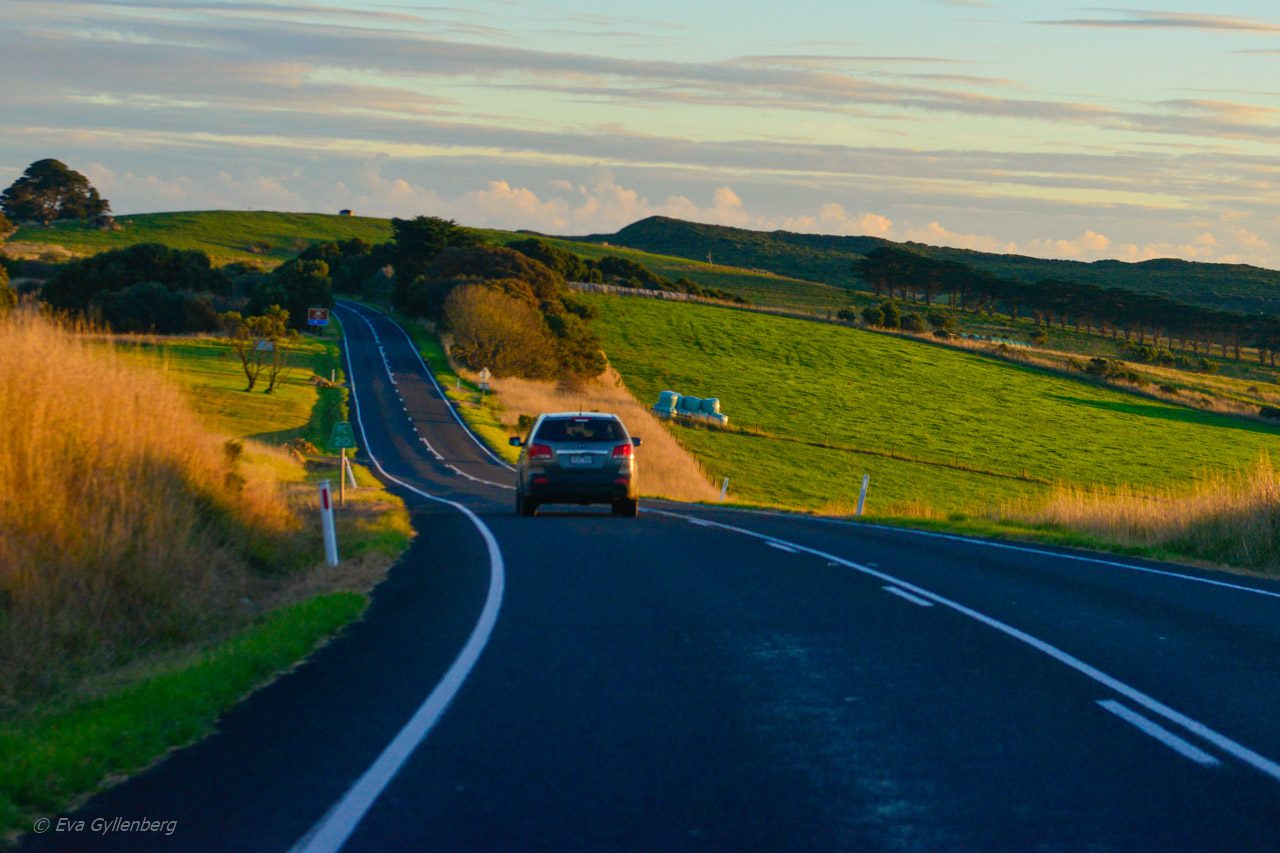 1. Print a map on paper and start drawing your road trip
A really old school tip that is actually the very best tip for a road trip. To know in which direction you should go at all, print out a map of your intended destination. Then you sit down and start Googling. "Attractions [culture/nature/beaches/history/children] [destination]". For me, lately there has been a lot of searching for "top sights northern Portugal". A good way to start dialing in the places you want to see is to look at Google's "Things you can do" that appears. All the places you find that you feel are a bit interesting - draw them directly on your map and write a comment in the margin what you have marked. Also check out Instagram and Pinterest – there's lots of inspiration there!
I'm also a fan of classic travel guide books, please First Class/DK Eyewitness and Lonely Planet. First Class for pictures and Lonely Planet for details once I've set the plan.

2. Determine an approximate route and count the number of miles
OK, now hopefully your map is fully scribbled with stars, arrows and text! Are you starting to see a pattern on the map? Are there certain areas that stand out a little extra? Often you realize quite quickly that you won't be able to do everything. Maybe it's actually the case that the route you originally envisioned is no longer as interesting?
Get help from Google maps and create your own map under "My maps" which you can save and work on. How many miles Google says the trip is if you drive straight? How many days do you have? I recommend that you plan for 15-30 miles of driving per day (depending on the roads), then you have time to stop and see things on the road and avoid the feeling that you are doing nothing but sitting in the car.
For example, this is what the map for our road trip in Europe looked like in 2016.
3. Plan daily stages
What we think works best when it comes to road trips with children is to split the image. We usually drive 1-2 hours straight after breakfast, stop at today's destination in the middle of the day, and then drive on for 1-2 hours again in the evening. By dividing the car into two parts, driving does not feel so difficult and it instead becomes a perfect opportunity for the passengers in the back seat to take a nap and rest their legs. This strategy has meant that we rarely lived in any of the big towns, but usually in villages a little outside the big attractions. Through this tactic, we have often ended up in the middle of village parties, parades, dance shows and festivals - which have become some of our funnest memories. The best example of this was when we lived in a small village south of Salzburg, which had a village festival at the castle for three days. So we went there, only to find that we were the only tourists. But we not only got a chance to hang out with curious villagers, but we also got to try the local white wine in well-filled glasses and dance along in classic Austrian "clap dance". How nice!
Try to plan for a mix of attractions for both children and adults in your daily plans! Children usually have no problem at all with joining in more "adult" places such as museums and historical sites, if they feel that their wishes are also heard during the trip. So throw in a zoo, playground or boat trip at regular intervals, and everyone will be happy in the end. There are many playgrounds that we have hung out in during our car holidays, we can state that swings and slides are actually always fun when you are little - regardless of which country you are in.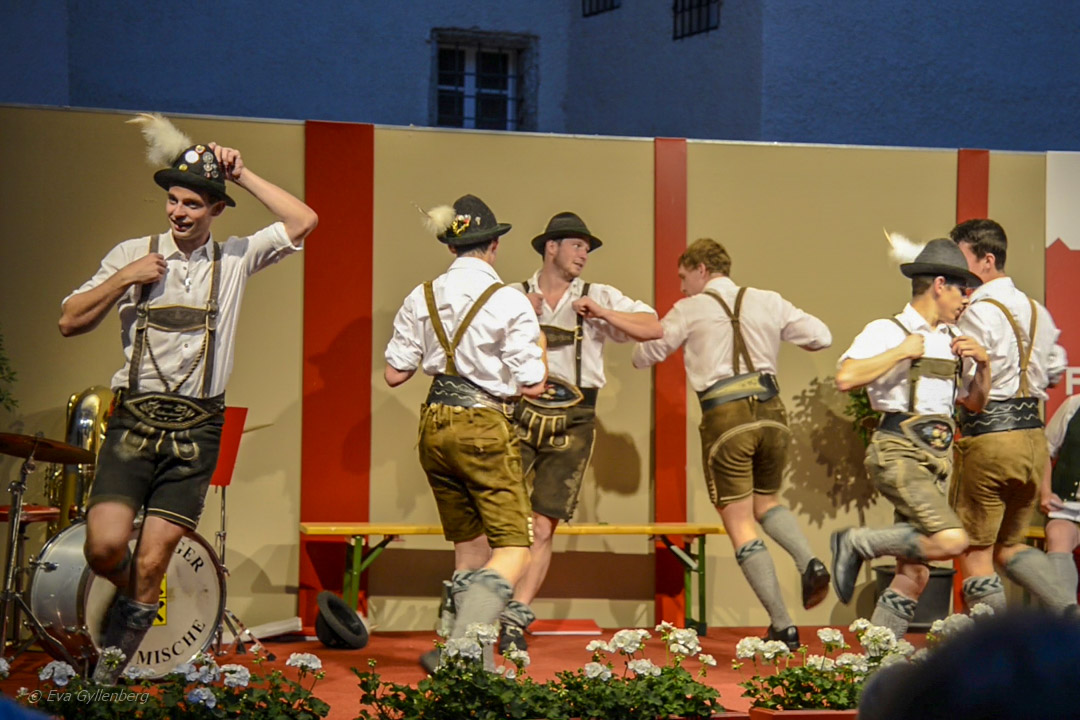 4. Decide how flexible you want to be with the accommodation
Unlike before we had children, accommodation is now an important part of planning. It's clear that it's easier to find last-minute accommodation today, with Hotels.com and Booking.com on your mobile, but if you want to avoid wondering if the only hotel with available rooms within 10 miles is livable (despite bad reviews and usurious prices), it is better to plan a little in advance. Too many times we have arrived at a place only to find that everything was fully booked, except for the one-star motel with strange stains on the floor. Accommodations that leave a mark on the memory for completely wrong reasons, unfortunately, there are plenty of…
I recommend that you book accommodation in advance, but make sure you have free cancellation up to the day before arrival. Then you have accommodation if you want, but have the freedom to change your itinerary along the way. Kind of like when we had planned to hike in Austria one summer, but the forecast showed persistent streaky rain all week. Then we completely changed plans and went towards the sun instead - and ended up in Lake Garda.
5. Summarize all bookings in an itinerary
It might sound a bit advanced, but I usually make an itinerary in Excel to keep track of the days and accommodation, it makes it much easier when you're on your third week on the road and barely remember where you slept the night before.
Date(s)
Weekday
From – To
Day plans / Attractions
Distance (km)
Hotel
Booked?
Paid?
Breakfast included?
Price
The reason I add "day of the week" to the table is so that I can plan to avoid the most popular sights on weekends and to keep track of local holidays along the way. Other columns that are good to add to the plan are booking number, hotel phone number and booking site. An important column is if the hotel is prepaid and if breakfast is included, keeping track of this can save a lot of frustration at checkout!
Enter all the sights that you drew on the map in the day plan on the right day, even if there are more things you want to do than what feels realistic. Plans change and the weather can get in the way, some attractions might fall out and then you have some plan-B options. When we were last in Iceland, we had planned a car trip to the western fjords on the last day, but there was a snowstorm and we had to hang out at the museum in Reykjavik instead. This happens all too often!
Bonus tip
If there are things along the way that you ABSOLUTELY want to visit, you should pre-book this. Examples of this could be Versailles outside Paris, Park Güell in Barcelona or Europapark in Germany. The flexibility will be less, but you are guaranteed to get in. Don't forget to also enter what you have pre-booked in your itinerary!
International driver's license is a requirement in some countries, if you need to express order an international driver's license you have to pay extra. So order well in advance at Motormännen!
Check which ones traffic rules which is different from at home before you leave. For example, Switzerland requires that all children sit in approved car seats until they are 150 centimeters tall (!) and studded tires are prohibited in many countries in Europe. Motormännen has a great site (only for members though!) with information about laws and regulations in a large number of countries.
In some countries – for example Austria and Switzerland – you need to pay tolls for the motorways by buying a sticker to put in the windscreen. You usually buy these directly at the border, at the nearest gas station. It is not particularly easy to know which countries and roads require a motorway sign, so if you want to avoid hefty fines - read in advance what applies to the countries you are going to visit.
It is not entirely certain that you will be allowed to drive your rental car over country borders Anyway! Not even in Europe! For example, we ran into a rule that said we wouldn't be allowed to take our rental car from Germany to Italy if it was an SUV, Mercedes or BMW. Sometimes it's good to read the fine print before pressing the "BOOK" button...
Ready!
Now you have a planned itinerary and a number of booked (but cancelable) hotels. You keep track of the day's stages, but have the flexibility to change your route along the way. Simply the best of both worlds! Print out your Excel with daily plans, print out all your bookings and also take your clumsy map with you. Mobile phones break or run out of battery, a piece of paper is (almost) always legible.
Have you been here? What did you think of the destination?
Been there - didn't like it!
0
Not keen at all to go here!
0
Eva Gyllenberg
Travel blogger, gastronaut, photographer and family adventurer with over 55 countries in his luggage. Eva loves trips that include beautiful nature, hiking boots and well-cooked food. On the travel blog Rucksack she takes you to all corners of the world with the help of her inspiring pictures and texts.