2 hours by car southwest of Colombo airport you will find the hotel Heritance Ahungalla. Nestled in a tropical forest and far from busy highways, this is a peaceful oasis for those looking for a vacation without distractions. There are no souvenir shops and no restaurants to stroll to in the evenings. No water sports centers or shopping complexes. Here in Ahungalla, the greatest pleasure is walking back and forth on the wide beach, reading books, playing games, swimming and listening to the waves. Which was exactly what we were looking for.
Transfer
We had booked a transfer through the hotel in order to arrive at the hotel in good time before dinner. Everything worked perfectly. We were 45 minutes late, but our driver was happily waiting exactly where they said he would be. A fresh hybrid electric car drove us via the highway to the hotel without too many queues or delays.
Reception at the hotel
After a long flight and transfer, we wanted nothing more than to jump in the pool before dinner. However, check-in took a little longer than planned, as the hotel could not find our reservation. However, the hotel staff took care of our luggage, we got towels and juice and were able to stretch our legs a bit. We had booked the hotel on the hotel's own site and had asked the hotel to put the payment for the transfer in the hotel room, which became a bit difficult when we didn't have a hotel room... Luckily we had enough US dollars in cash to pay the driver out of our own pocket and the hotel finally found our reservation (we had the reservation number from our reservation with us - never forget to bring your reservation!). As band-aids were upgraded to a slightly better room, so the hotel handled the situation well.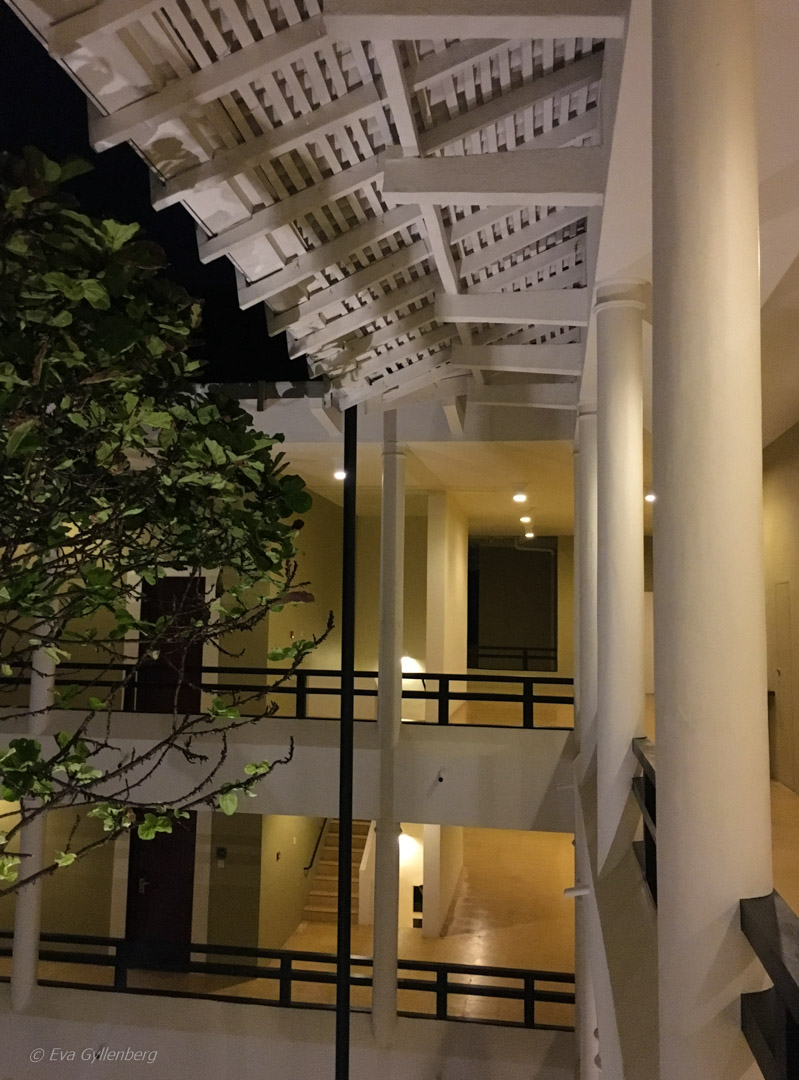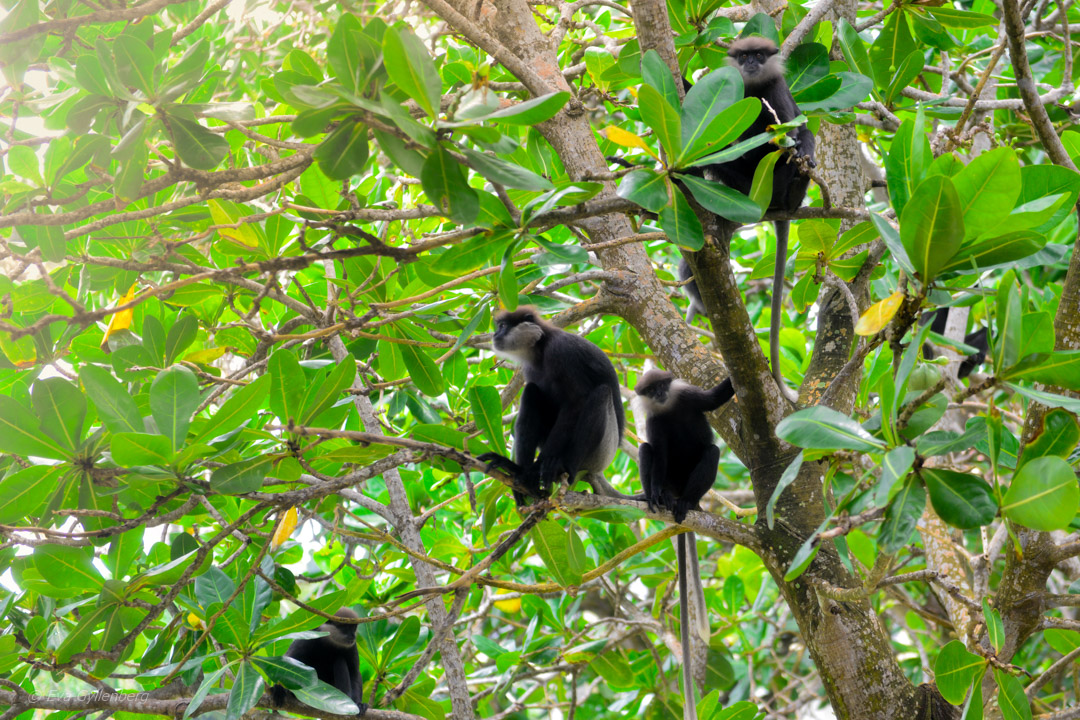 The hotel
Heritance Ahungalla is designed by Geoffrey Bawa, Sri Lanka's most famous architect. Bawa wanted to create a hotel that blends into nature and where the decor and pool feel like part of the surroundings. He managed it very well. The hotel is very bright with open areas that invite nature into the hotel, so much so that there are actually a large number of wild monkeys that live on the premises and run on the hotel roof, sit on the railings in the corridors and watch you through the balcony windows.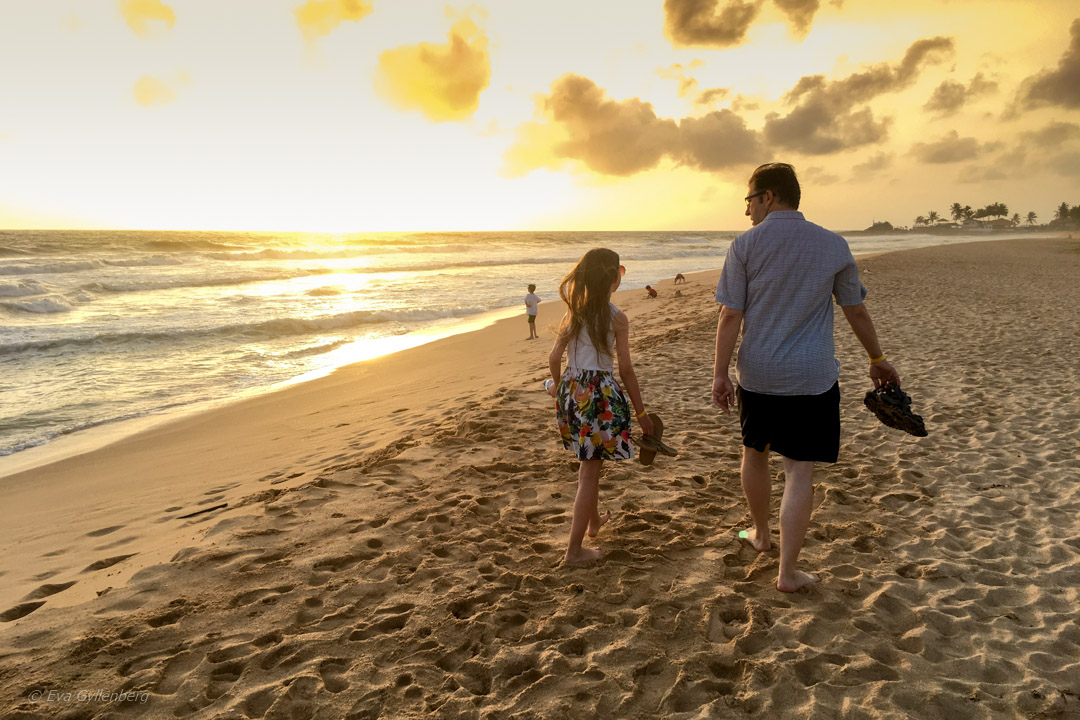 LOCATION AND BEACH
Heritance Ahungalla is located in the Sri Lankan countryside, on one of the finest beaches on the south west coast. Ahungalla itself is a small village, without any interesting shops or restaurants. The road through the village is narrow, and the traffic drives more at speed than at a safe distance. As there are no pavements to protect from the wild tuktuks, it is not so easy to walk around the village.
Despite the fact that the large Riu hotel complex is wall-to-wall with the Heritance, there is never a crowd among the palm trees on the fine-grained, golden beach. Here you usually have the beach all to yourself. The beach is very clean and nice, however, we suspect that the hotel cleans the beach, as there was considerably more rubbish outside the hotel area.
Sometimes a local vendor would come by and want to sell sarongs or take you on a tuk-tuk ride, but the vendors were very nice and not pushy at all. If you want to go to the nearest city Galle, it is 1 hour away by taxi, so when you stay at Heritance Ahungalla, you can easily eat all your meals at the hotel.
If you want to go on excursions, the best way to see Sri Lanka is to rent a car with a driver for a day. The hotel has good suggestions for excursions and will help book everything for you. In one full day, you have time to both national parks, temples, tea plantations and turtle reserves.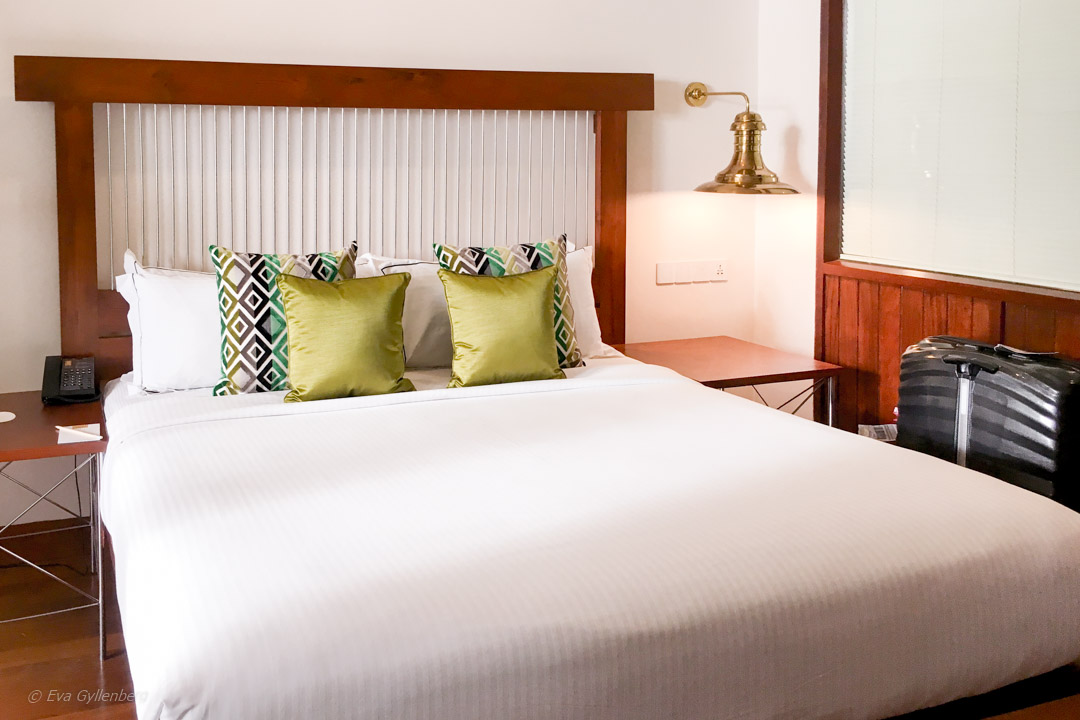 The rooms
We had booked a room with a double bed + an extra bed with a request for a balcony (not a terrace). The hotel has three floors and we ended up on the top floor, with a view from the balcony towards one of the pools. The room was not large, but nicely decorated in dark woods and brass. The double bed was fresh and felt new and the extra bed was also substantial and comfortable. The air conditioning was quiet and well-functioning, even the one for us turned off every night at 4 o'clock (but I think it was us who accidentally set a timer...). The bathroom did not feel quite as newly renovated as the rest of the room and was not quite the same class, but there was absolutely nothing wrong with the bathroom. Water bottles, towels and shampoo were never in short supply. Good and free wifi is available throughout the hotel area.
Although the room was nice, it was not up to what we had expected from a five star hotel in Asia. That little extra was missing, it felt more like a good four-star hotel room. Perhaps it is unfair to compare a five-star hotel in Sri Lanka with a five-star hotel in, for example, Thailand?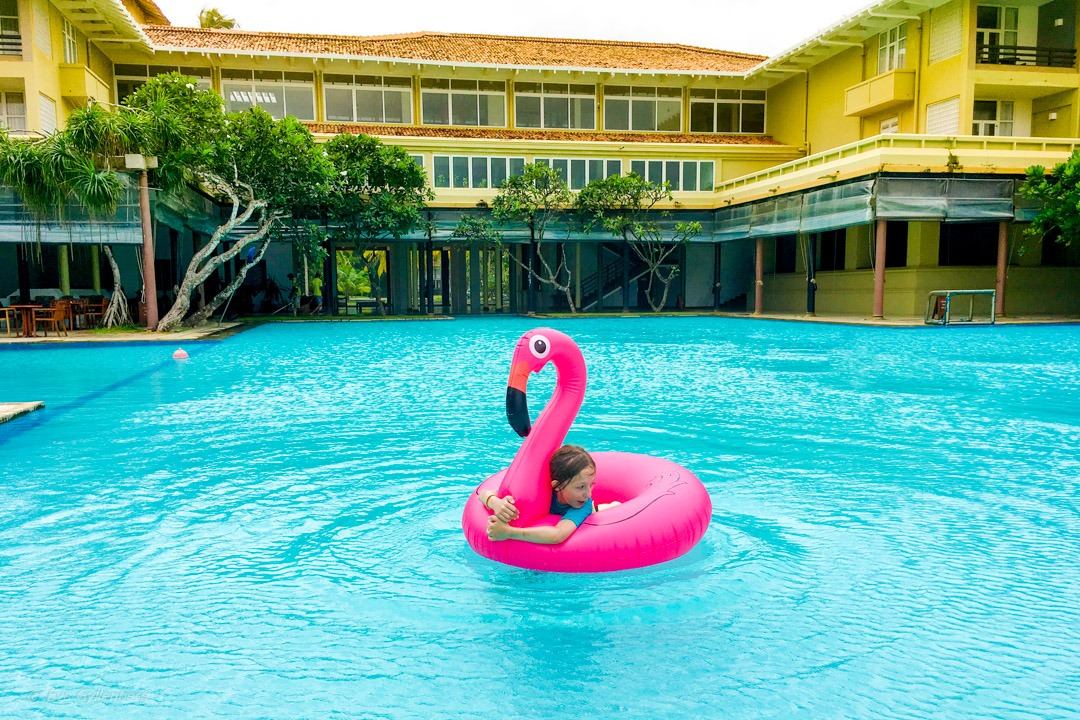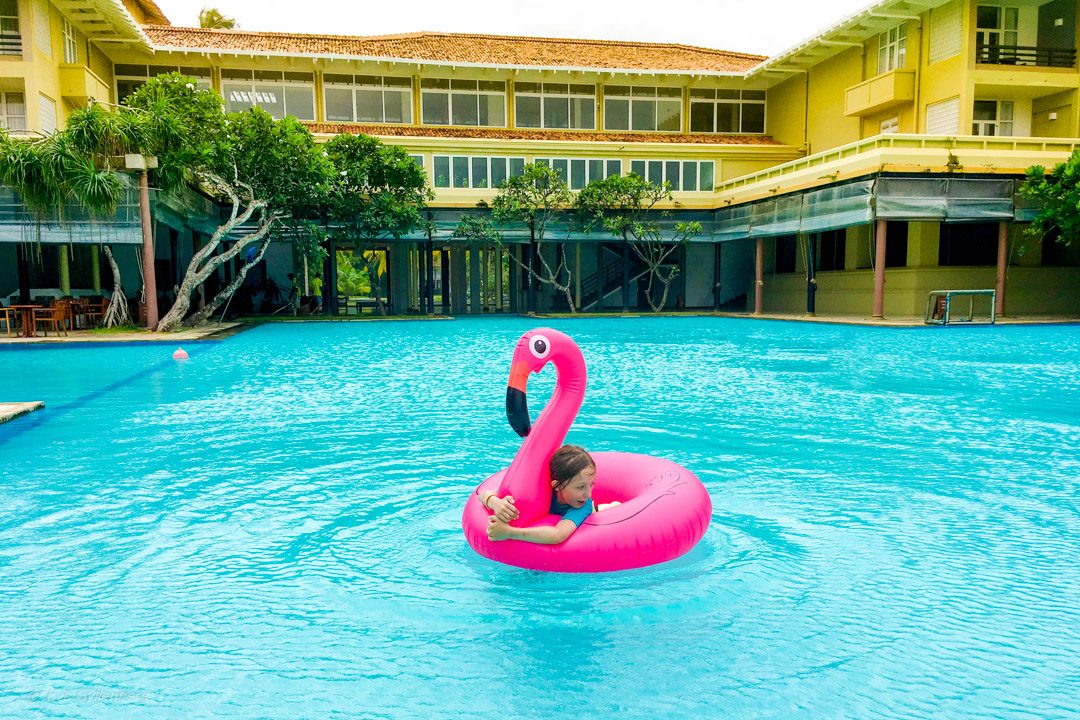 pool
The hotel has two large pools, where one pool is right in front of the bar/restaurant overlooking the sea and the other pool is a little more sheltered in the greenery in front of the north wing. There are plenty of wooden sunbeds and the pool staff will prepare comfortable mattresses and towels for you as soon as you show up. What was nice was that there was no stress to pack sunbeds. We ate slow breakfasts until 10 o'clock and were still first at the pool every day. You go here simply to relax.
As we were always the first ones at the pool, we soon became well acquainted with the pool staff, who on their own initiative every day prepared the best sunbeds for us before we arrived. What a service!
The pools were cleaned every morning and felt clean and fresh. The pools had different depths and were suitable for children of most ages. During the day, we usually had the pool all to ourselves, most of the guests only came out to the pool in the late afternoon/evening. But by that time we had still retreated to the room.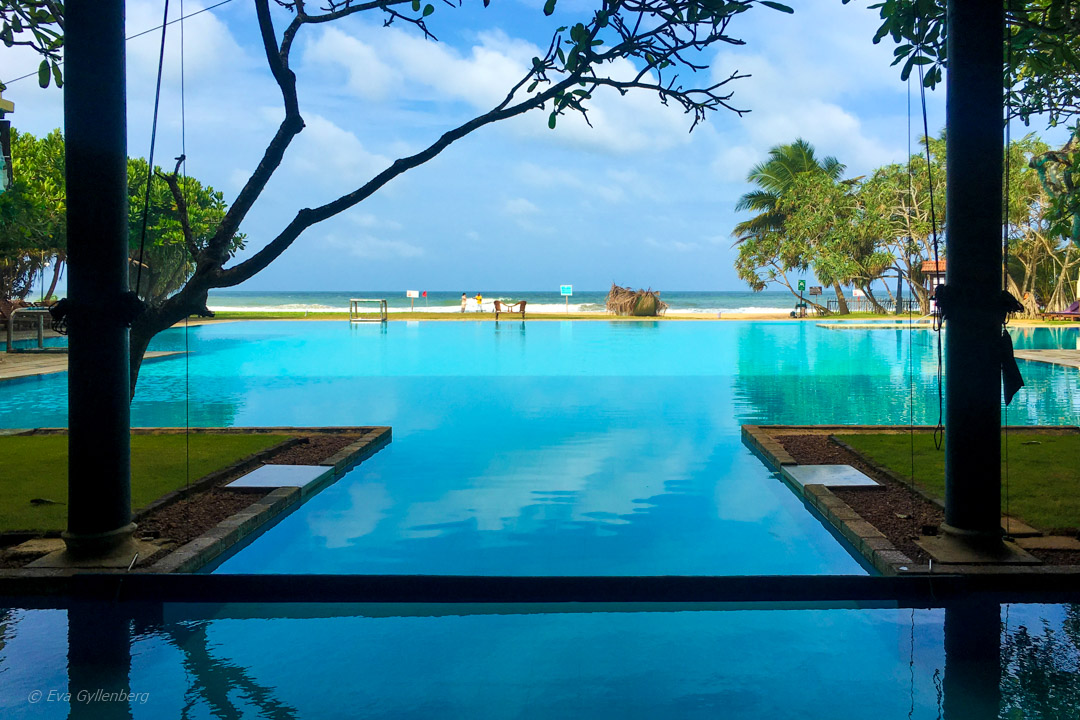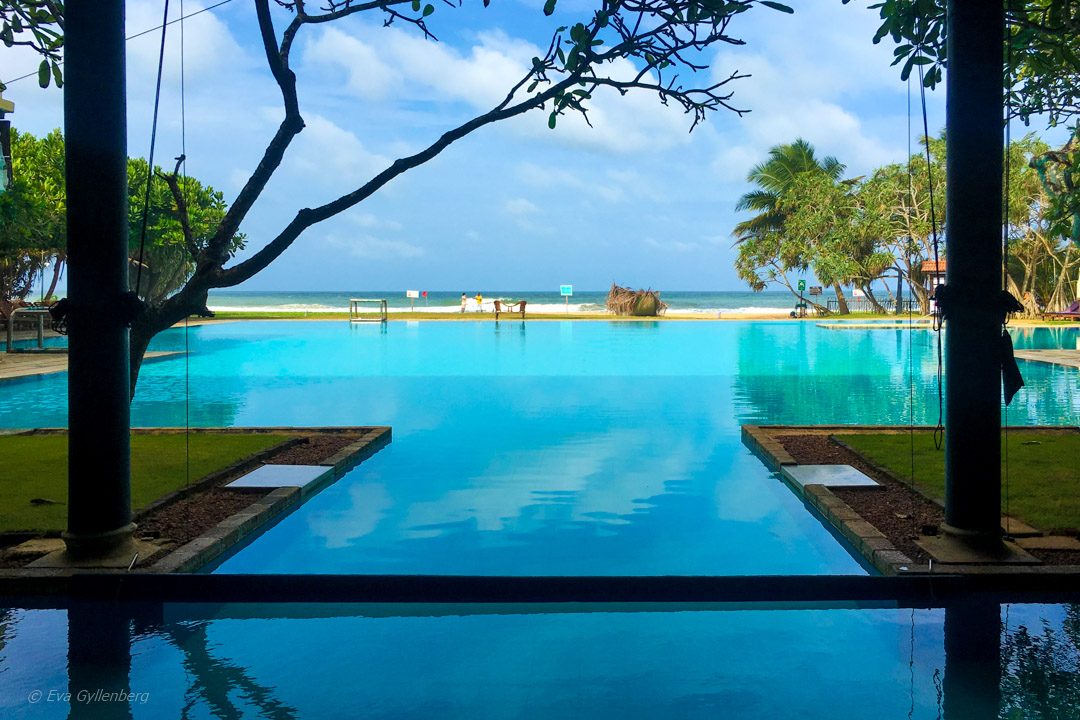 service
Very friendly, helpful and pleasant. It really felt like the people who worked here enjoyed themselves! The daughter's birthday was when we were here and the hotel arranged a really nice surprise for the dinner, with decorations on the table and chocolate cake.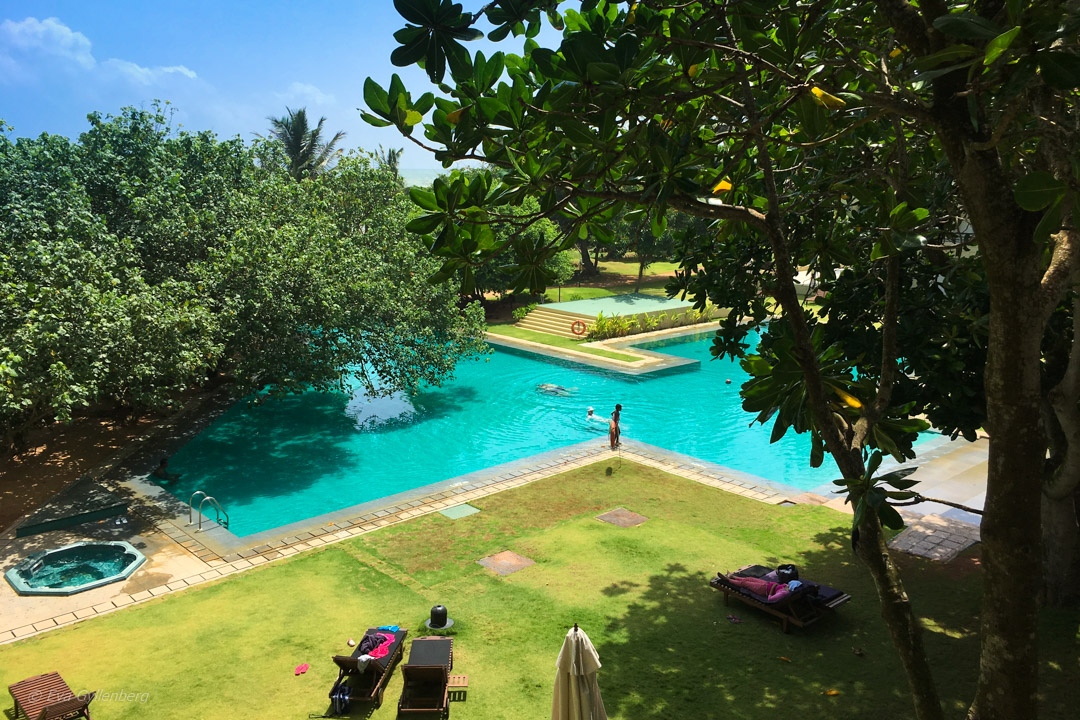 Food
When we realized that there would not be many options for restaurants in the area, we booked rooms with all-inclusive. This meant that breakfast, lunch and dinner were taken in the buffet restaurant and that you got a discount if you wanted to eat at one of the hotel's other restaurants. Hot and cold drinks, including drinks with local alcohol, were also included in the package. Keep in mind that at the full moon of each month it is Poya day - which means that it is a public holiday and that it is forbidden to drink alcohol and sell meat and fish. Some months it is poya day two days in a row, so check it before you book all-inclusive. We were there during a Poya day, which was only noticed by the fact that no alcohol was served anywhere in the hotel, but no difference was noticed in anything else.
The buffet restaurant had a different theme every night, but whatever the meal, there was always an abundance of tasty Sri Lankan curries and dhals. At least 5 live stations cooked each meal to order.
The breakfast buffet had everything you would expect - eggs/waffles/pancakes and Sri Lankan specialties such as hoppers (Sri Lankan pancake with eggs that are fried like a bowl) and idl were cooked to order. The only thing I missed was freshly squeezed juice - there were a variety of juices with varying flavors, but they felt processed.
The lunch and dinner buffet were relatively similar, a large selection of starters, main courses and with a giant dessert buffet. Even though we ate here every day at least one meal, we didn't run out of food. The range of vegetarian dishes was great – my favorite was a fantastic beetroot curry, which despite its simplicity came with an explosion of flavours. Best were (not entirely unexpectedly) the Indian/Sri Lankan/Asian theme nights. The food was served with juices, soft drinks, mineral water, local Lion beer in large bottles and the house white/red wine. Wine in Asia is rarely good, which was also true here - but the beer was all the better. We often ate lunch at the pool bar instead of the buffet, where there were real family favorites such as hamburgers with fries and club sandwiches. Isn't it always good to have some salty fries when you're lying by the pool and sweating?
There were also more restaurants in the area, including a seafood restaurant and an a la carte, but we were very happy with the options included in our package.
We ate everything that was served, every day, the whole family. Everyone felt great all week, despite both seafood, beer on tap, sushi, desserts with cream and buffets. Simply top rating for the food!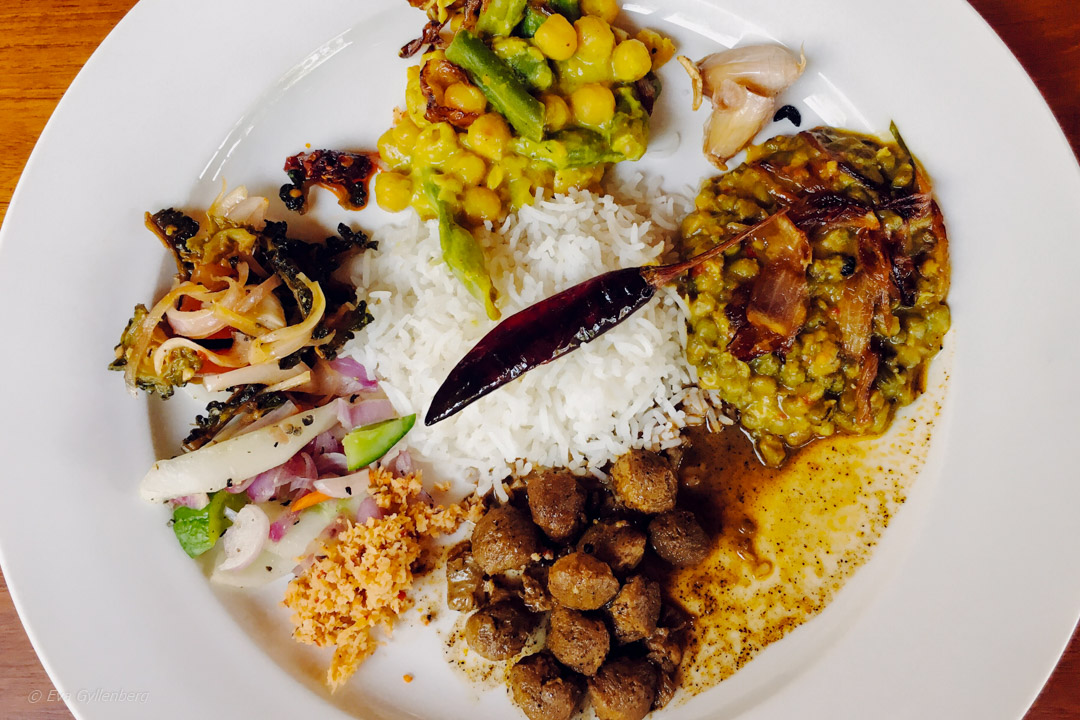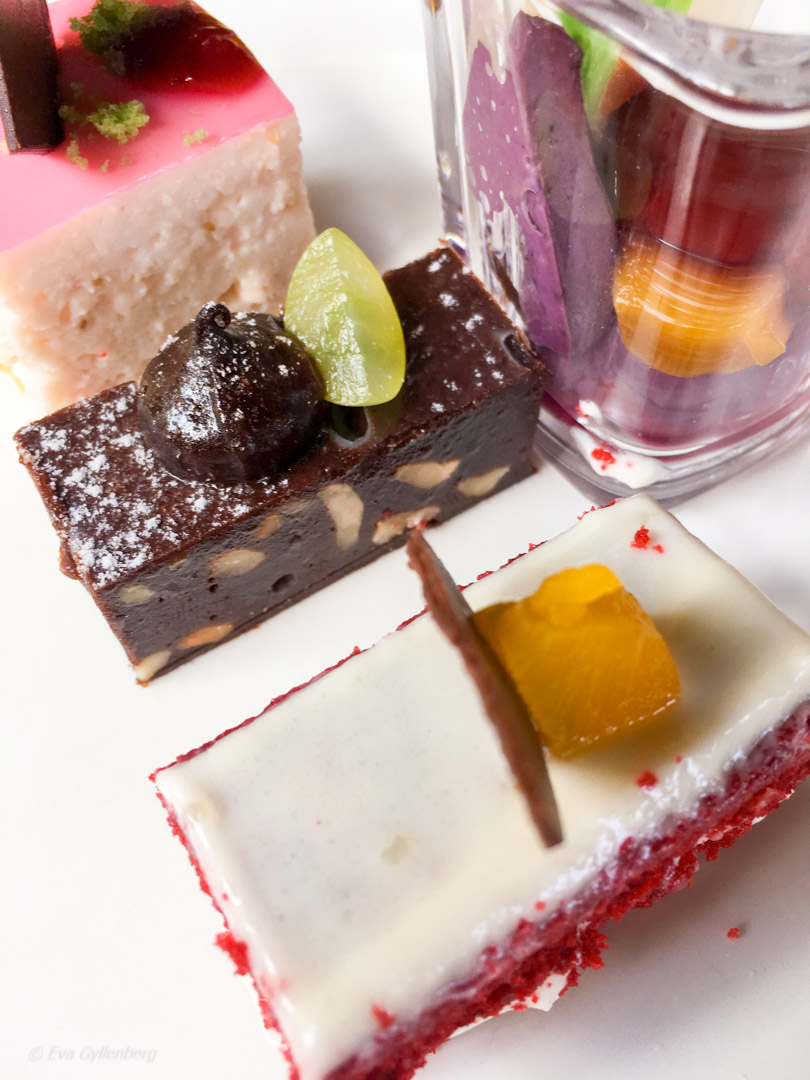 So what was the overall family rating?
VERY AFFORDABLE! The hotel purports to be a five-star luxury hotel, which it partially succeeded in - but not all the way. But if you add the price to the assessment, this is a very affordable hotel. Half the price of a five-star hotel in Thailand - and all-inclusive is also included! So if you're looking for a comfortable hotel with good food and nice pools, but don't need the five-star luxury of a Ritz-Carlton or Four Seasons, this is a very good choice. Quite on par with five-star hotels on the Mediterranean, but at a fraction of the price. However, I would probably recommend that you change to another hotel after 5-7 days, mostly to get a change and live closer to entertainment and restaurants. When you've been walking back and forth on the beach for a week, you're quite satisfied. And well rested. But as I said, it was exactly what we were looking for.
Inheritance Ahungalla
Galle Road,
Ahungalla, Sri Lanka
Have you been here? What did you think of the destination?
Been there - didn't like it!
0
Not keen at all to go here!
0
Eva Gyllenberg
Travel blogger, gastronaut, photographer and family adventurer with over 55 countries in his luggage. Eva loves trips that include beautiful nature, hiking boots and well-cooked food. On the travel blog Rucksack she takes you to all corners of the world with the help of her inspiring pictures and texts.