In the famous Italian wine region of Chianti - surrounded by small villages, old vineyards and winding roads - you will find the hotel CDH Hotel Radda. A hotel with a good location and also really affordable.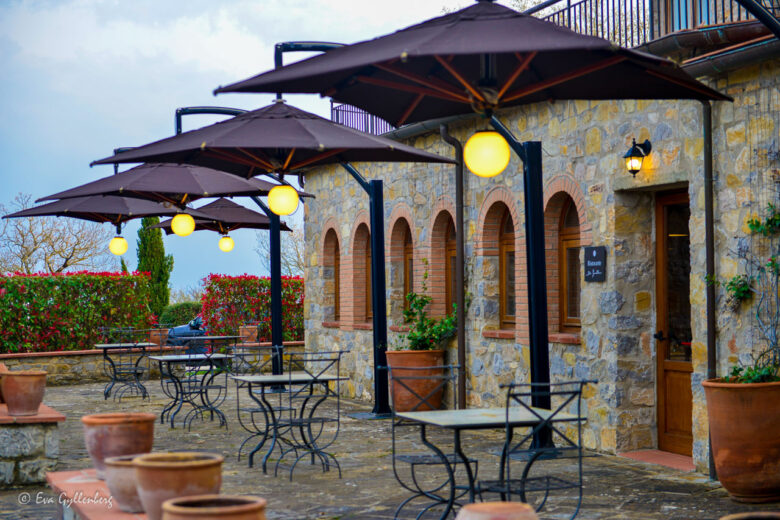 Hotel area ***
CDH Hotel Radda has that typical Tuscan architecture that I love. Built in Siena stone in warm colors and decorated with beautiful and modern furniture. A place that really makes you feel like you are in Italy. Cozy, yet modern and stylish at the same time.
The hotel has a nice little courtyard where fires are lit in the evening and a first-class pool area with sunbeds and views of the countryside.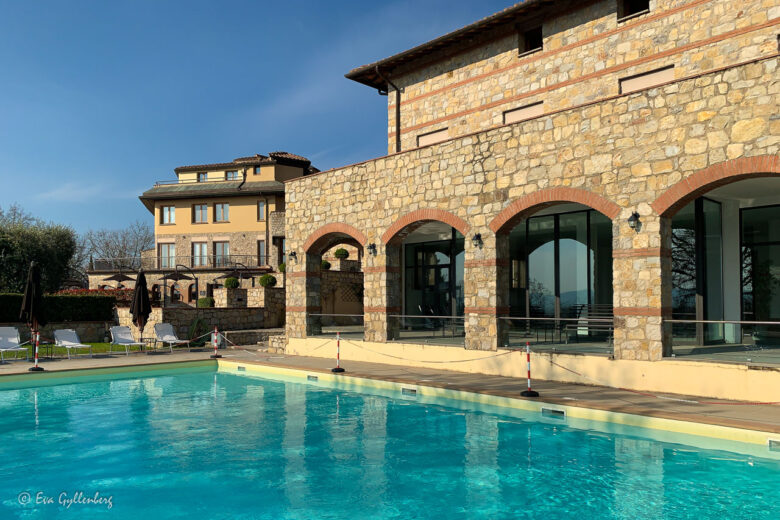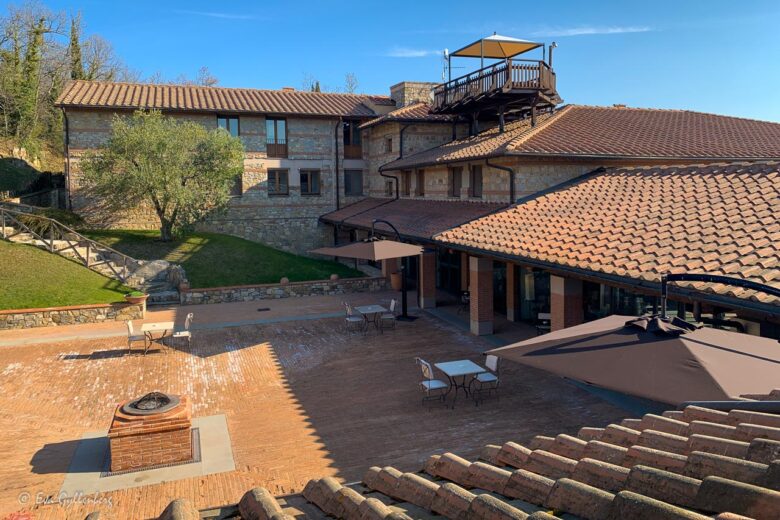 Location ****
The hotel is located in the middle of Tuscany, 50 km south of Florence and 40 km north of Siena. From here you can easily take a rental car on day trips to all of Tuscany.
One thing that might be good to know is that the hotel is in the middle of the countryside among the farms and it is about 1 km to the village of Radda in Chianti. You can walk to the village, but the road you walk on is narrow, unlit and winding. Ideally, you take the car to the evening's restaurant.
There is (perhaps not entirely unexpectedly) plenty of free parking.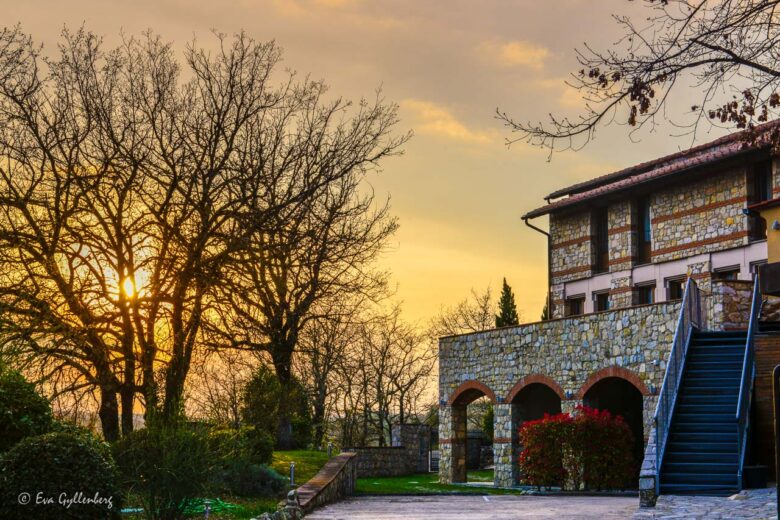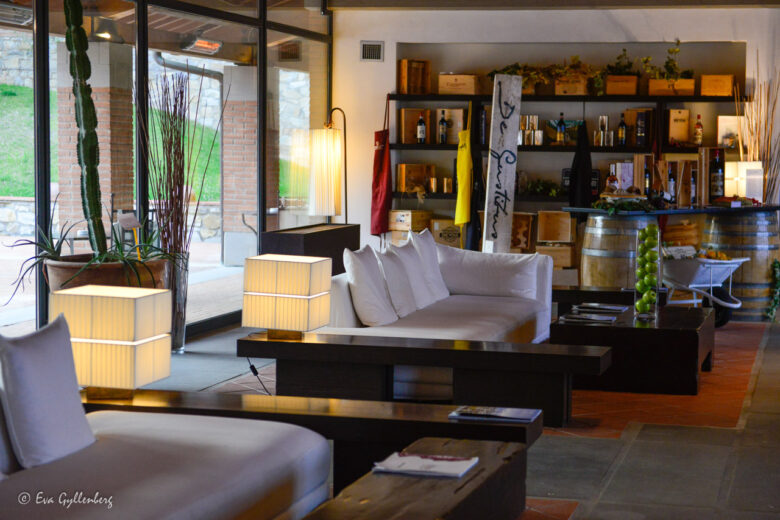 Hotel room ***
The hotel has 60 rooms and feels more like a boutique hotel than a chain, even though the hotel belongs to the CDH chain.
Our room was clean and minimalist, with red terracotta floors and dark furniture. There are rooms with a balcony, but our room had windows facing the courtyard and lacked a balcony. There is also air conditioning, free wifi, safe and TV.
The beige stone bathroom had a slightly different style to the rest of the room, but it was well maintained and clean.
We had booked a triple room with breakfast for two nights, one night we paid SEK 886 for and the other night SEK 1100. Clearly affordable for three people with breakfast! (Prices from April 2019).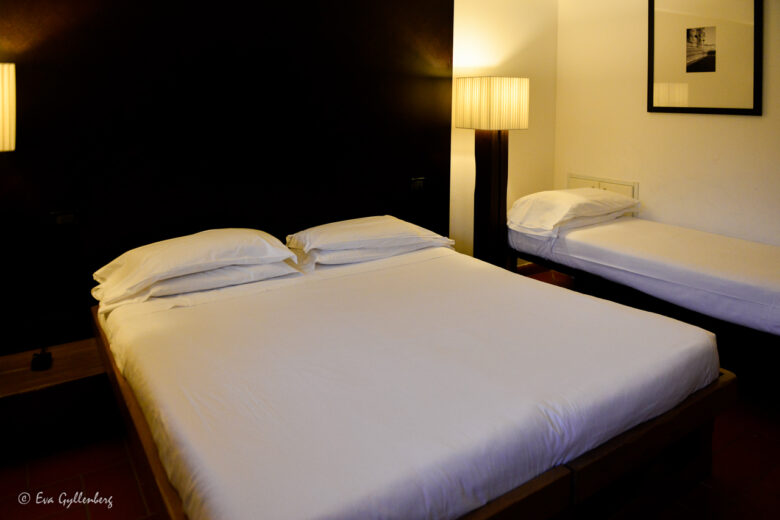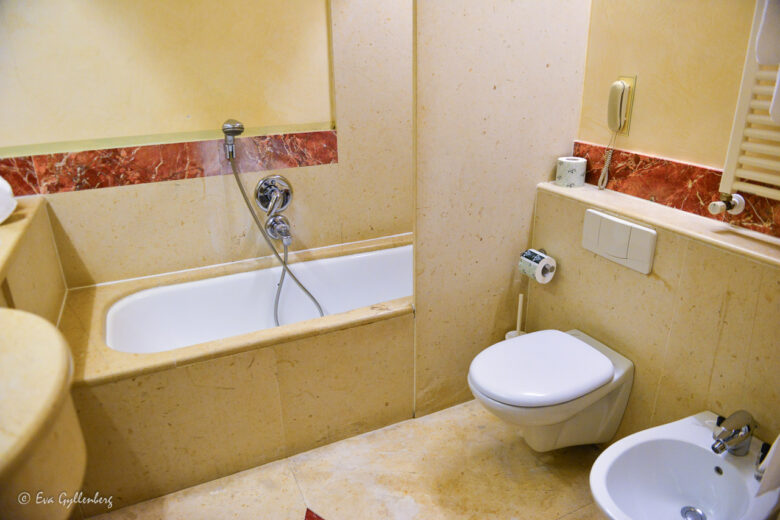 Service **+
The hotel has a spa area with a hot tub, treatments and an indoor pool. We didn't try going to their spa section at all, as they have an age limit of 14 years. Probably to avoid things getting messy in the pool, but for a calm and orderly family that likes to take it easy (like us), age limits like these feel a bit outdated.
The outdoor pool was closed for the season when we were there, but it really looked amazing. As I understand it, the age limit in the outdoor pool did not apply. Here you can lie and enjoy the sun with a lovely view of the Tuscan hills. Not entirely wrong.
The hotel has a restaurant which we ate on one of the evenings. Nice premises, well-thought-out menu, but slightly lightly seasoned food. However, it is a good alternative when you come back tired late at night after a full day among the sights of Tuscany.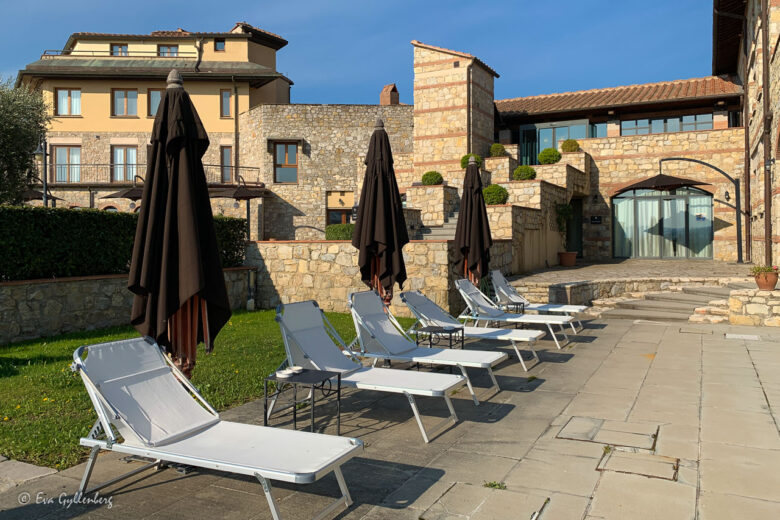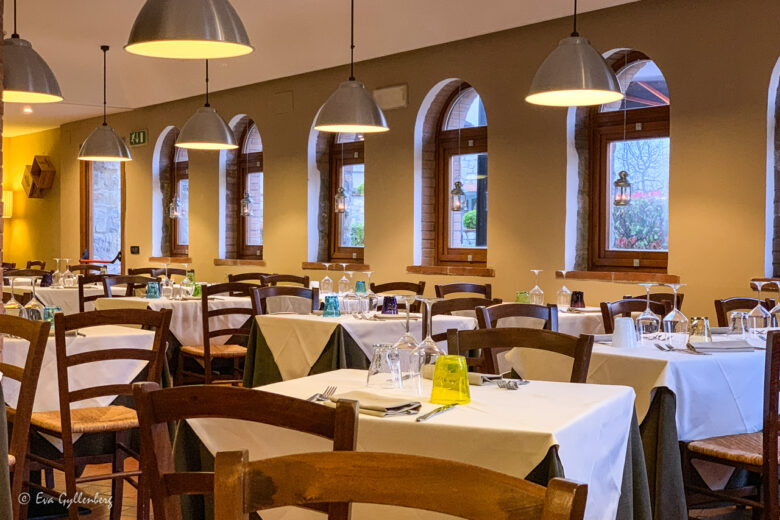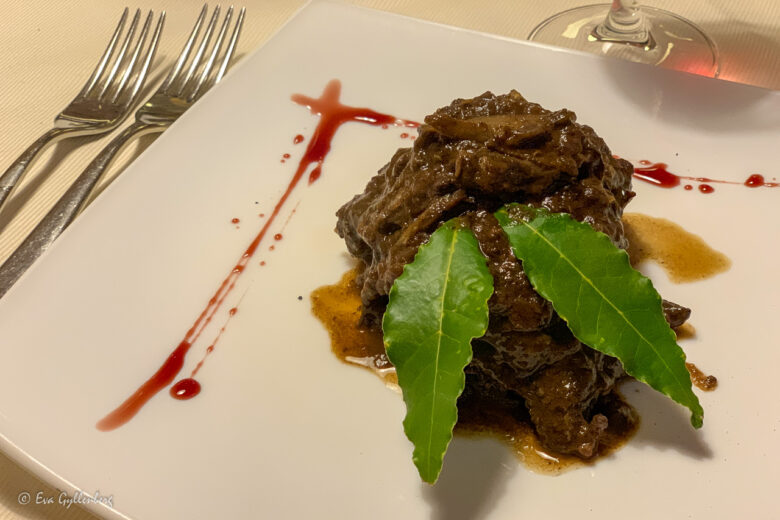 Breakfast ***+
The breakfast was perfectly OK from an Italian perspective. As usual, there was a large selection of cakes, pies and muffins, but there were also scrambled eggs and bacon, ricotta cheese, mozzarella and tomatoes, yoghurt, fresh fruit, cold cuts and sandwiches. The coffee was served at the table. One annoying moment, however, was that they played the same song over and over in the breakfast room, every day. It was OK for a quarter of an hour, then it started to get on my nerves.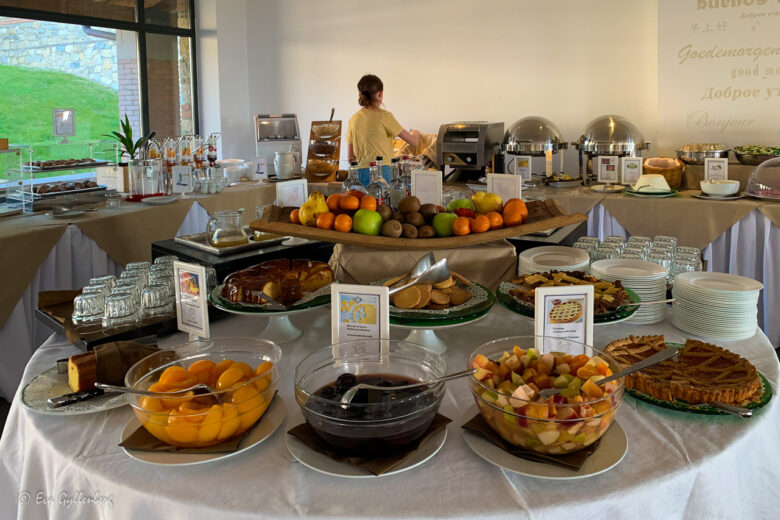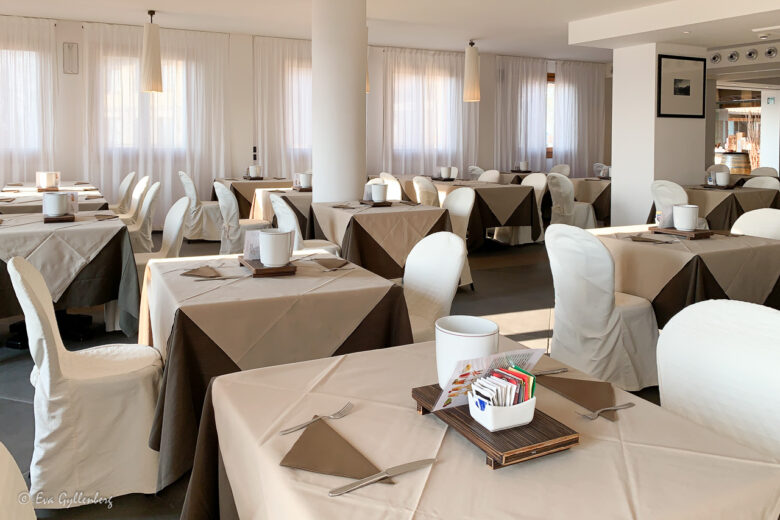 So what was the overall family rating?
A good hotel at a really good price! The hotels in Italy can quickly go up in price, but this delivered a lot for the money. We got what we expected and more and had some really nice days in Tuscany. I would definitely stay here again!
CDH Hotel Radda
Località La Calvana
53017 Radda in Chianti
Italy
Want to read more of my travel tips? do not forget to like Rucksack on Facebook!
Have you been here? What did you think of the destination?
Been there - didn't like it!
0
Not keen at all to go here!
0
Eva Gyllenberg
Travel blogger, gastronaut, photographer and family adventurer with over 55 countries in his luggage. Eva loves trips that include beautiful nature, hiking boots and well-cooked food. On the travel blog Rucksack she takes you to all corners of the world with the help of her inspiring pictures and texts.