Porto is the city in Portugal with the most delicious boutique hotels, but as a family of three the options are very limited. Very few of the good hotels allow extra beds. After much back and forth, we finally booked Hotel Eurostars Heroismo, a relatively newly built four-star hotel with parking – and we were not disappointed!
I have to admit that I was a little skeptical about the hotel because of the name. Eurostars sounds like a cheap German motel chain to me. But Eurostars turned out to be a hotel chain with unique, top-of-the-line hotels that are usually centrally located in large cities. The focus is definitely Spain, but you can find Eurostars in 13 other countries as well.
The hotel has a super fresh parking garage in the basement and it was incredibly convenient to drive directly there with the car and not have to hunt for parking on the street in central Porto.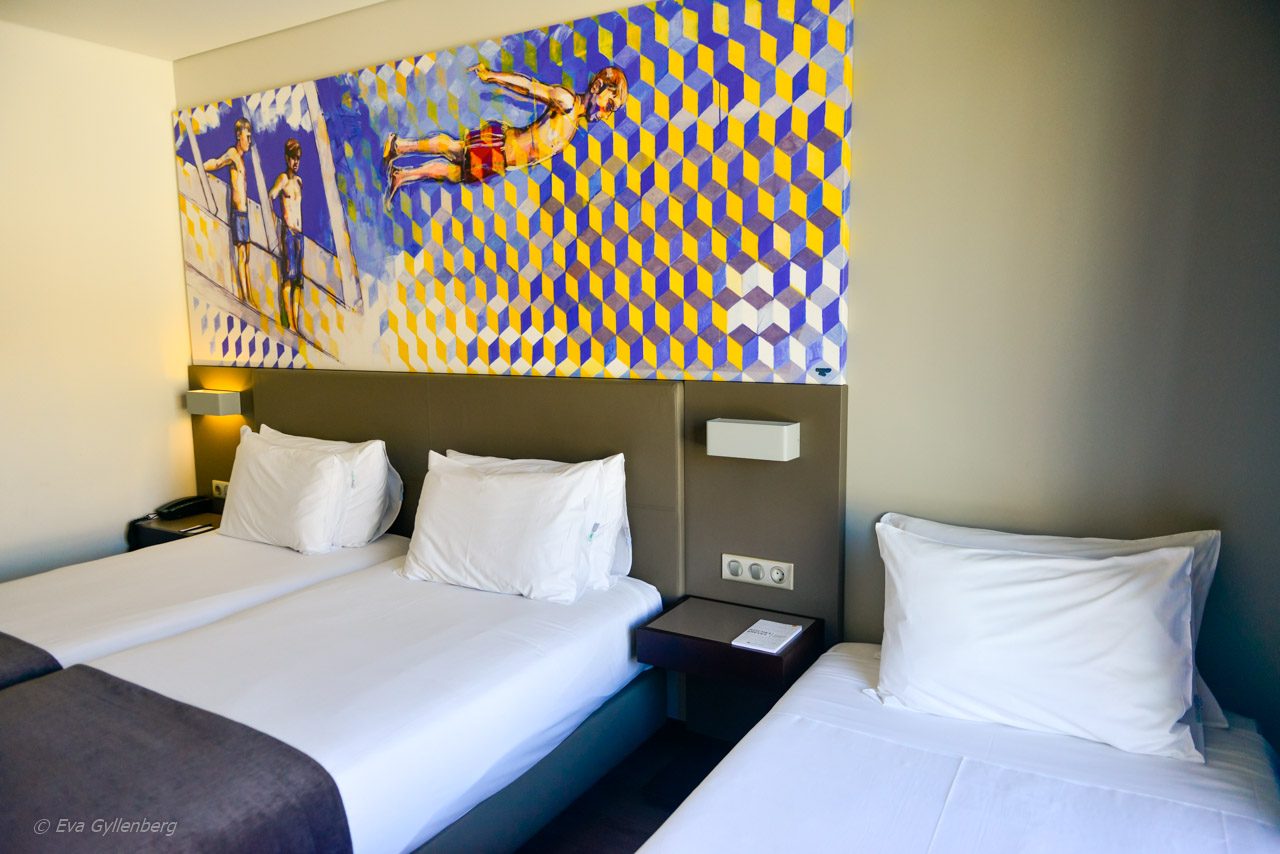 We had booked a standard room with breakfast and extra bed and got a clean, modern room with a view of the courtyard. There was a rain shower in the bathroom and the room was equipped with a hairdryer, shampoo, shower gel and skin cream. In the bedroom there were plenty of electrical outlets, a safe, desk and blackout curtains. The air conditioning was both quiet and efficient.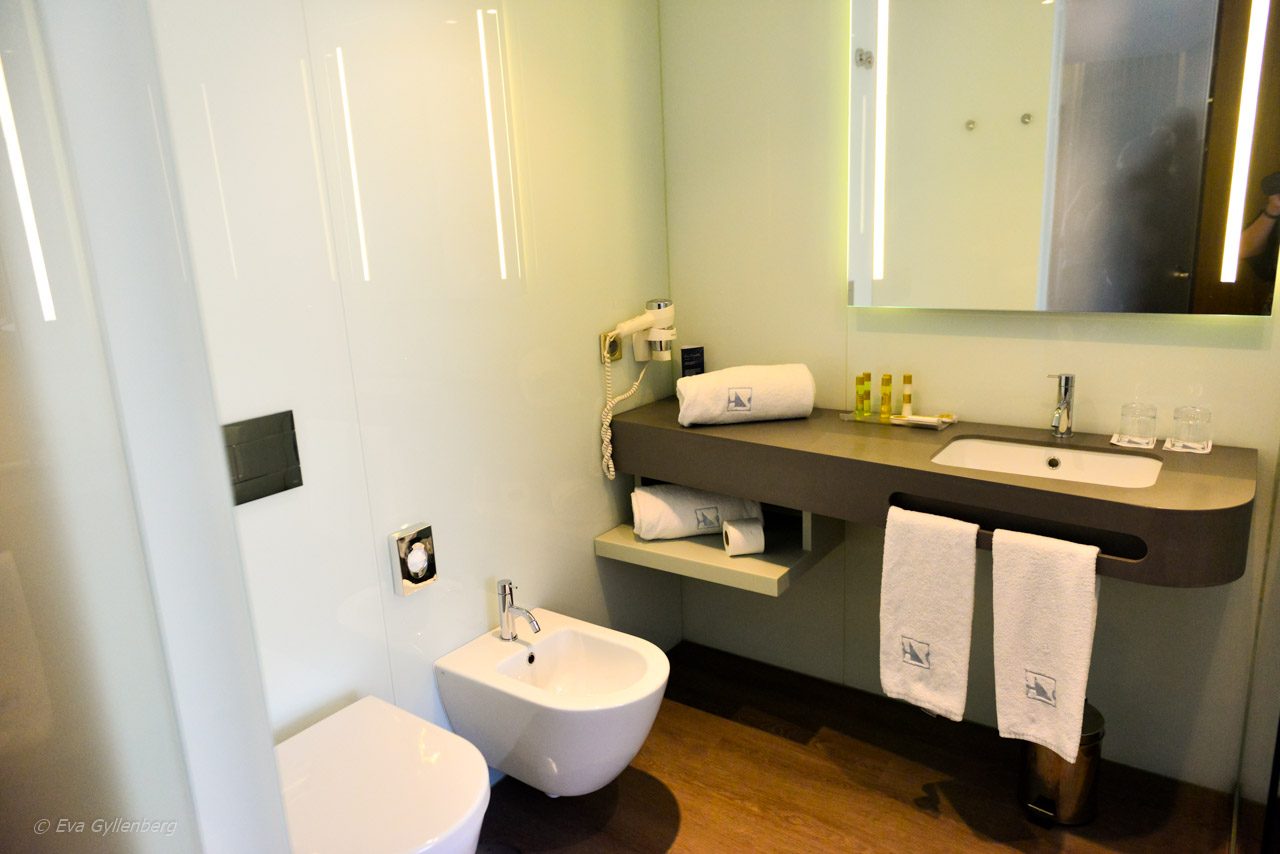 The lobby was open and pleasant, with high ceilings and glass windows. A pianist played jazz on a grand piano in the evening and the reception was open 24-7.
The receptionists were very accommodating and helpful, with everything from maps to booking taxis. There is a subway station right outside the hotel, but it only cost 5 euros to take a taxi into the city for the three of us, so it was cheaper than taking the subway. In the reception there is also a taxi machine, where you can quickly book a taxi yourself. Very flexible.
The breakfast was a story in itself. When we came down at 8 o'clock, the big breakfast room was completely full. Not a single table was available. It turned out that all the travelers from two Asian bus tours stayed at the hotel and ate breakfast at the same time. You could say it was slightly hysterical. However, we got a table after only a few minutes, so although there was a bit of a queue to pick up food, it went quickly. After a quarter of an hour, the large group left the breakfast and we were almost alone.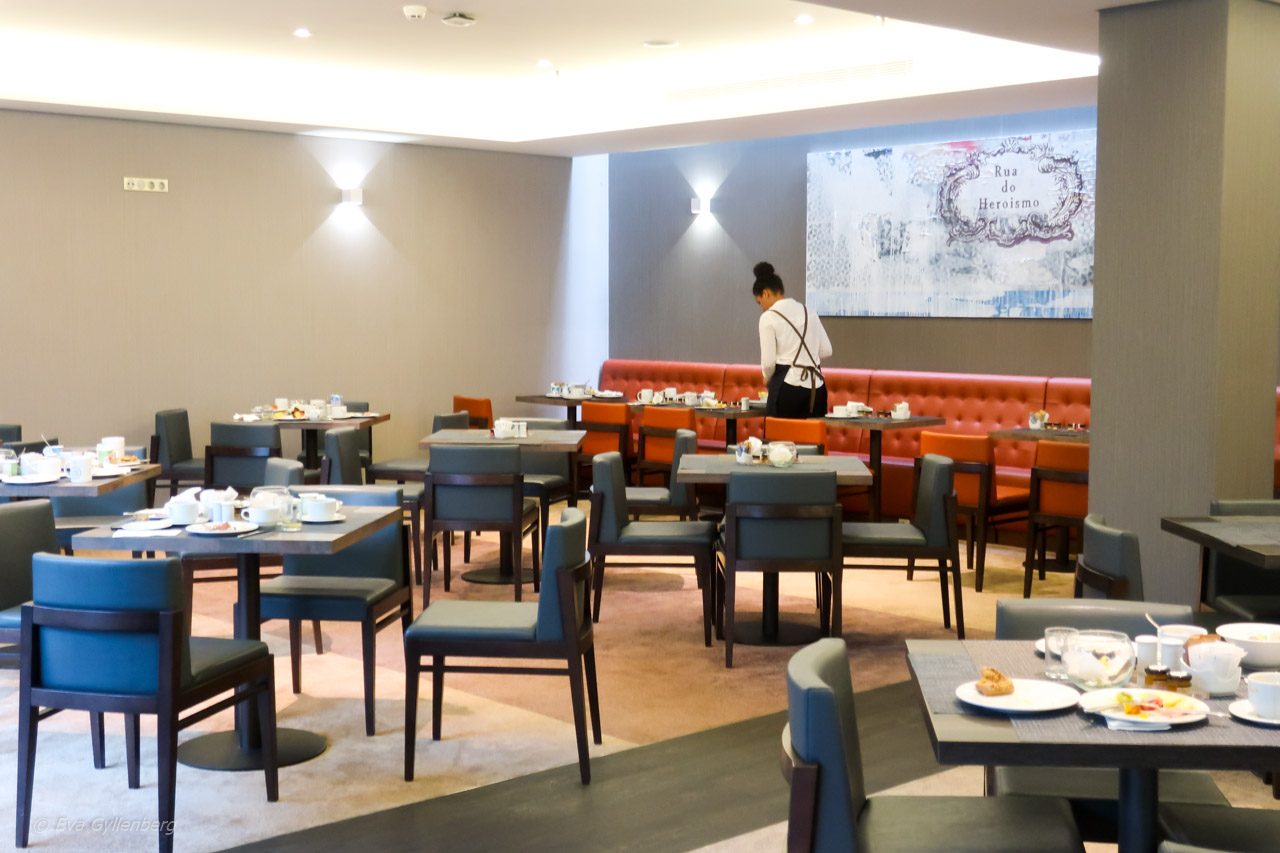 The selection was extensive of both hot and cold dishes and despite the great pressure of breakfast visitors, the staff managed to fill up quickly. There was no egg station, so we had to wait a bit for eggs, but that was the only thing that took time. However, the mountain of air-dried ham outweighed the wait for eggs.
So, what was the overall family rating?
Very good! Good location, good service, clean and fresh room, well-functioning aircon and good breakfast. The handy parking garage was a big plus! Parking in Porto can otherwise be a challenge.
Read more about the hotel at Eurostar's Heroismos official website.
Award? We paid 1400 kronor for one night with breakfast in August 2018.
Do you want to read more about Porto?
Take a look at my pages about Porto and Portugal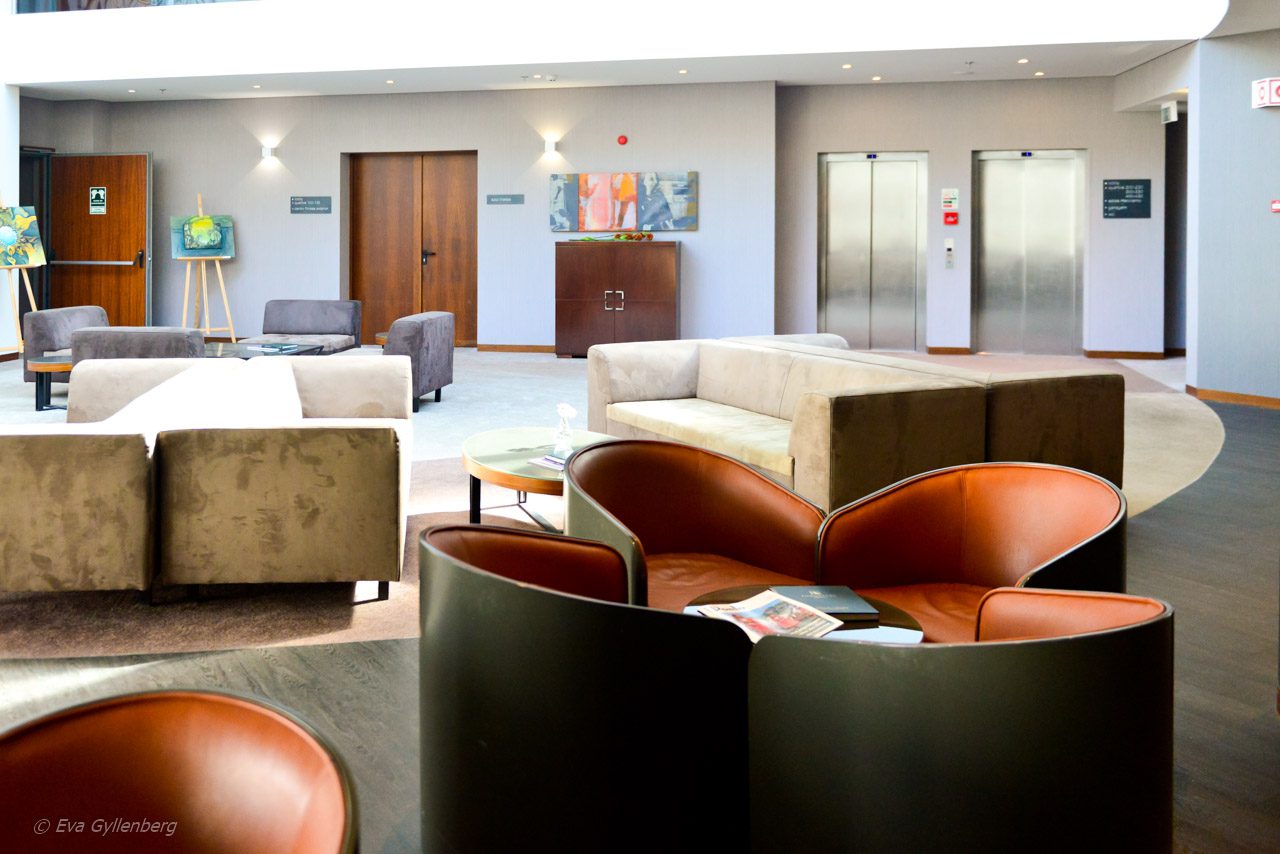 Want to read more of my travel tips? do not forget to like Rucksack on Facebook!
Have you been here? What did you think of the destination?
Been there - didn't like it!
0
Not keen at all to go here!
0
Eva Gyllenberg
Travel blogger, gastronaut, photographer and family adventurer with over 55 countries in his luggage. Eva loves trips that include beautiful nature, hiking boots and well-cooked food. On the travel blog Rucksack she takes you to all corners of the world with the help of her inspiring pictures and texts.