After almost a month on the road, we are now back home! This year's adventure was a road trip among national parks and nature in Western Australia – in the state far from everything. A wonderful road trip with lots of wildlife, epic hikes and beautiful views. Did you know that if the state of Western Australia had been its own country, it would have been the 10th largest country in the world? 2,5 million people live here, of which 92% live in Perth or just south of. We traveled north of Perth. Where the remaining 8% of people live. Or rather: where hardly anyone lives.
It's hard to describe how different Western Australia is from the hip cities of the east coast. But if you think of New South Wales and Queensland as Södermanland and Scania, then northern Western Australia is more like inland Lapland. Some days we drove along nail-straight roads for miles after miles without a single house and without cell phone coverage. The only sign of life we ​​saw were large run over gray kangaroos lining the road every 25 meters. And you know what? I loved every little meter of the straight road. Maybe it's my Norse blood that loves the wasteland. Perhaps it is the total silence, the magnificence of endless expanses and the unimaginably starry darkness of the nights. But Western Australia really blew me away.
Bali then? Well, we ended the trip with 10 days in Bali to really rest up. So there will not only be posts about national parks in the future, but also a lot of temples, palm trees and lovely hotels.
What was the best?
Nature in Western Australia. Undoubtedly. Magically beautiful! Rottnest Island, Kalbarri National Park (pictured above), Shark Bay, Pinnacles and Crystal Caves became favourites.
What was the worst?
We were used to our travels on the east coast always finding fresh and delicious food for both lunch and dinner. But in Western Australia the range of restaurants was not as great. Unfortunately, there were quite a few dinners with hamburgers and fish & chips...
Then I also have to add "flies" under this point. On our visit to Kalbarri National Park there were flies everywhere. Not one. Not a hundred. There were thousands of flies swarming around us. We just had to keep our mouths shut as we walked and try to ignore all the tickling little fly feet. Really not easy! We ended up eating our lunch in the car, as it was impossible to sit still in the picnic area without being attacked.
But isn't it winter now in Australia?
Yes, it's winter. But the average temperature in Perth during the winter almost corresponds to the average temperature in Umeå in June. Quite an interesting thought, isn't it? We had between 18-25 degrees during the day, but at night the temperature could actually drop to 5 degrees. But even though we saw trees losing their leaves "in the cold", we saw just as many swaying palm trees and people walking in flip flops. Australia in a nutshell.
Bali, on the other hand, was clearly much colder than I expected! It probably sounds weird, but it was just a little too cold for me. With 27 degrees during the day and 23 at night, the pools never got really warm. Although the sun shone from a clear blue sky. It's been 17 years since we were last in Bali, I guess that proves I've become a bigger bath pot since then?
Did the travel plans go all the way?
The travel plans and hotel bookings held almost all the way through the road trip. However, on the last day before we were due to return to Perth, a winter storm rolled in and people were warned not to venture out in the severe weather. We therefore decided to skip visits to two national parks and instead go back to Perth a day earlier. We had rebookable accommodation, so it was an easy adjustment. It turned out to be a good decision – the rain absolutely poured down the entire last day. Instead of national parks, we went to a museum and went shopping. A cozy end to the trip to Australia, too.
Any mishaps along the way?
Don't ask me how we manage, but we have a knack for losing our power adapters. So also this trip. Luckily, the adapter went missing at our penultimate stay and we've learned the hard way that it's always good to have two adapters 🙂
Did I encounter any dangerous animals?
No. Not a single one. We saw loads of wild gray kangaroos and wallabies, quokkas, emus, echidnas, bats, cockatoos and dolphins. But not a single spider, shark or snake. Boring.
If we were to plan the trip again, what would we change?
We would have spent even more days in Australia. It may sound silly, but I cry every time we leave here. I have found my happy place. Why would I ever go anywhere else?
Did I buy a new mug?
Obvious! There was a mug from Perth, a mug from Rottnest Island and a mug from Bali. But the mug from Bali was not entirely easy to find. Although they love coffee, they don't seem to appreciate drinking the lovely beverage out of mugs.
PS: I'm sorry for my poor response rate to your comments and emails these past few weeks, but the internet has been both absent and slow. I'll get down to answering you all now!
Want to read more of my travel tips? do not forget to like Rucksack on Facebook!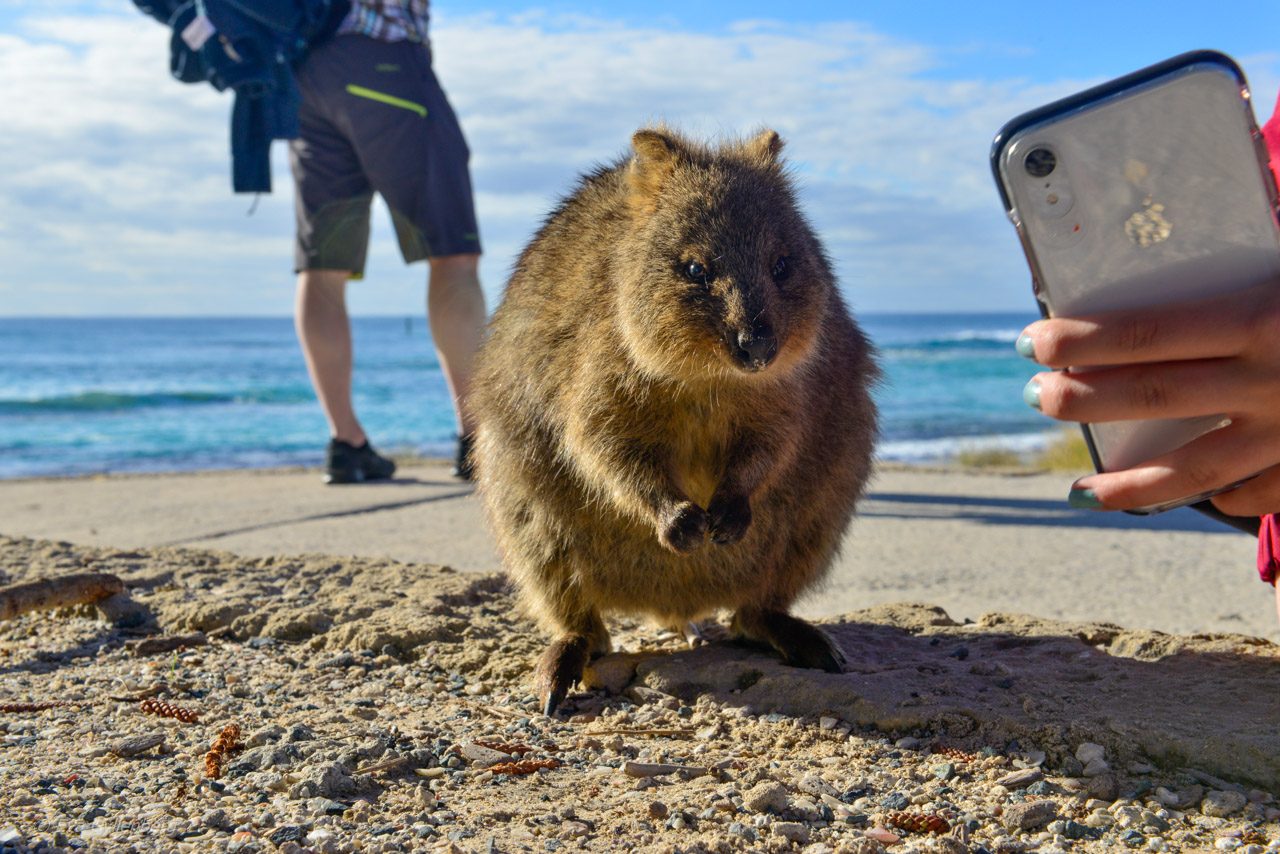 Have you been here? What did you think of the destination?
Been there - didn't like it!
0
Not keen at all to go here!
0
Eva Gyllenberg
Travel blogger, gastronaut, photographer and family adventurer with over 55 countries in his luggage. Eva loves trips that include beautiful nature, hiking boots and well-cooked food. On the travel blog Rucksack she takes you to all corners of the world with the help of her inspiring pictures and texts.