I can start by admitting right away. I don't like heights. Not that I get dizzy and think I'm going to fall, it's more the primitive part of me that says heights are a stupid idea. Much like when our car automatically brakes and alarms with red lights and warning sounds when a car in front does something strange. That's how it feels to me at high altitudes. The red light flashes for me at high altitudes. Maybe that's why I didn't fully appreciate the view from Cabo Girao in Madeira. But I'll start from the beginning.
Just outside Funchal on Madeira, lies one of Europe's highest cliffs. The rock Cabo Girao rises almost 600 meters above sea level and the slope is dizzyingly high. The view over Funchal is magnificent. So it is not so surprising that here at the top of the cliff, a viewing platform made of glass has been built.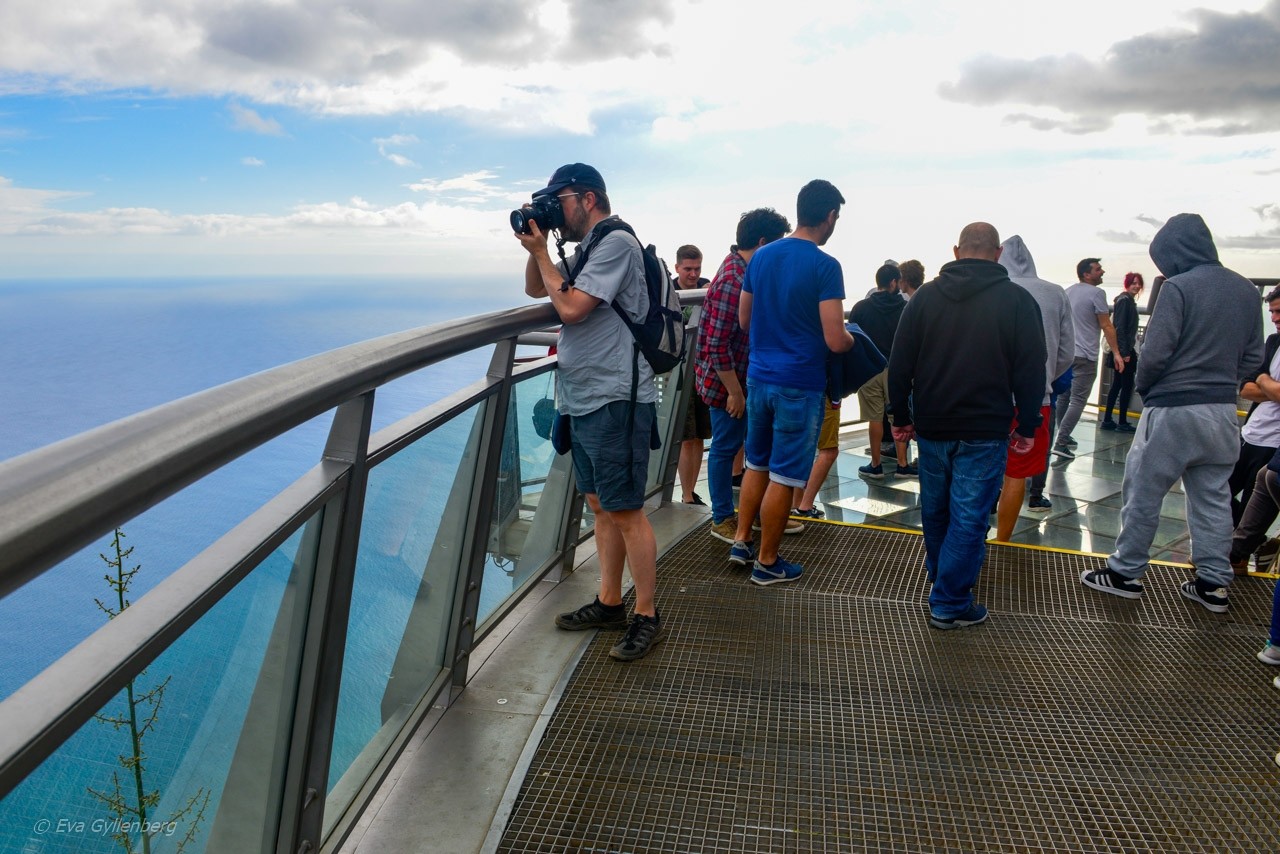 It is free to visit the glass platform at Cabo Girao and the cliff is open XNUMX hours a day. It is therefore very popular to go here. Old, young, tourists, locals. Everyone seems to appreciate a moment's adrenaline rush.
Actually, the scary doesn't start at the glass at all. It starts right at the steel mesh. Here I get my first kiss from the height. It tickles my stomach a little, but I can always walk on the steel edge. There, it almost feels like I can hold on if something were to happen. It feels safe.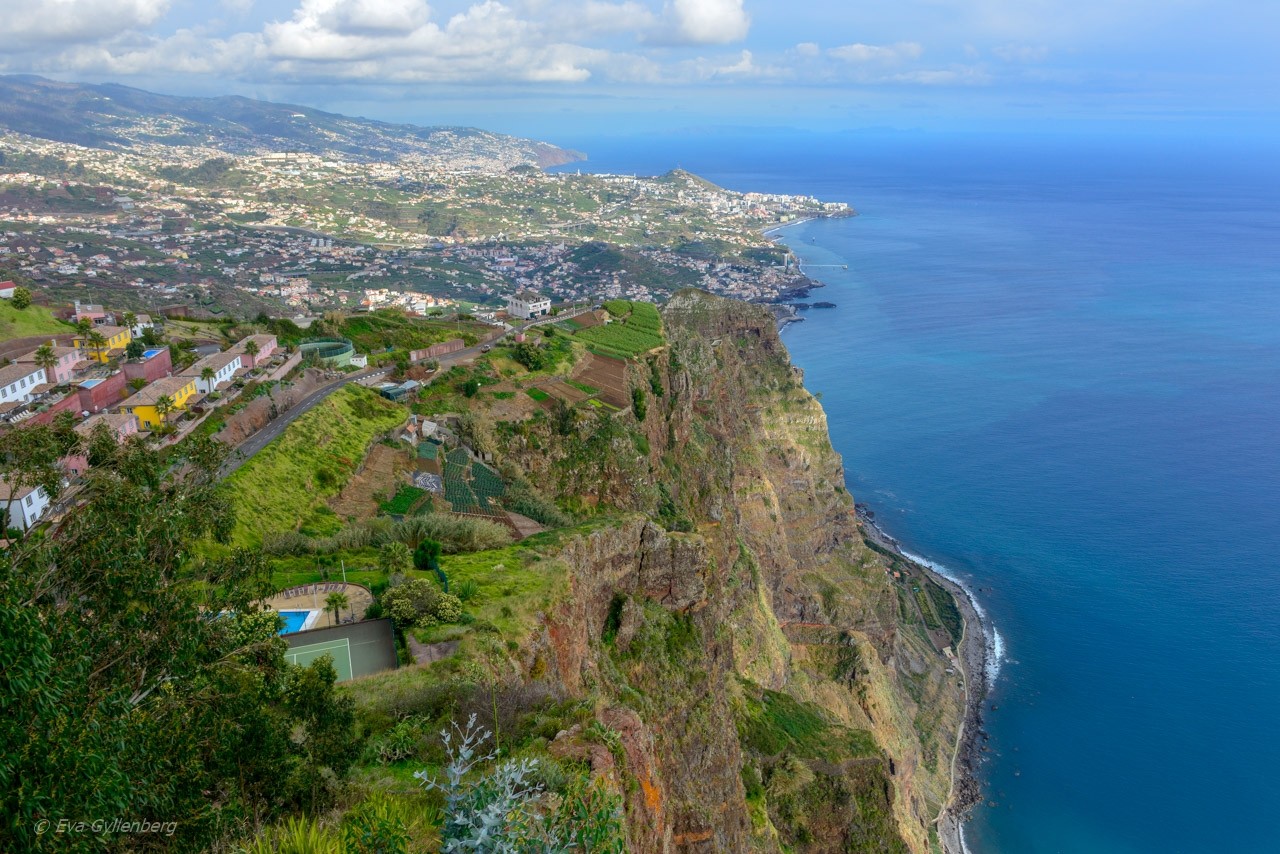 I can see all the way to the Ilhas Desertas, the sheltered islands beyond Ponta de Sao Lourenco. I go a little further out onto the platform. I can walk on glass, I'm not afraid!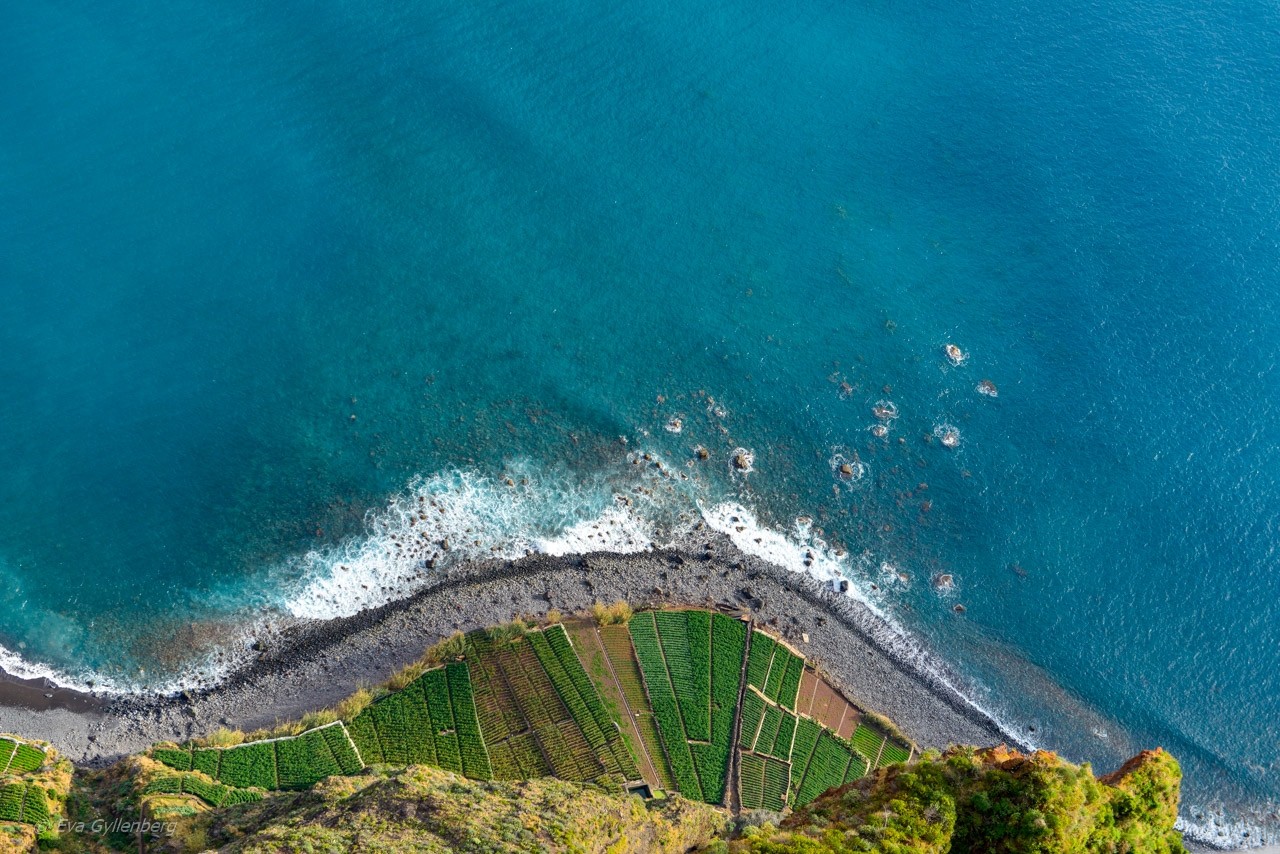 I take another step. And one more. The daughter is already standing at the far end of the platform, frolicking with her friends. God, how mean can I be?
One more step. Now I'm at the edge. I hold out the camera and take a picture of the verdant plantations below at Fajas de Cabo Girao. The growing conditions down here are well protected by the rocks and are perfect for growing everything from grapes to mangoes. In the past, it was only possible to go here by boat, but since 2003 there is a cable car here.
My God, 580 meters feels high. I look down at my feet on the glass. One of the panes of glass has a crack in it. I find myself only walking on the steel frames. It most certainly feels that way.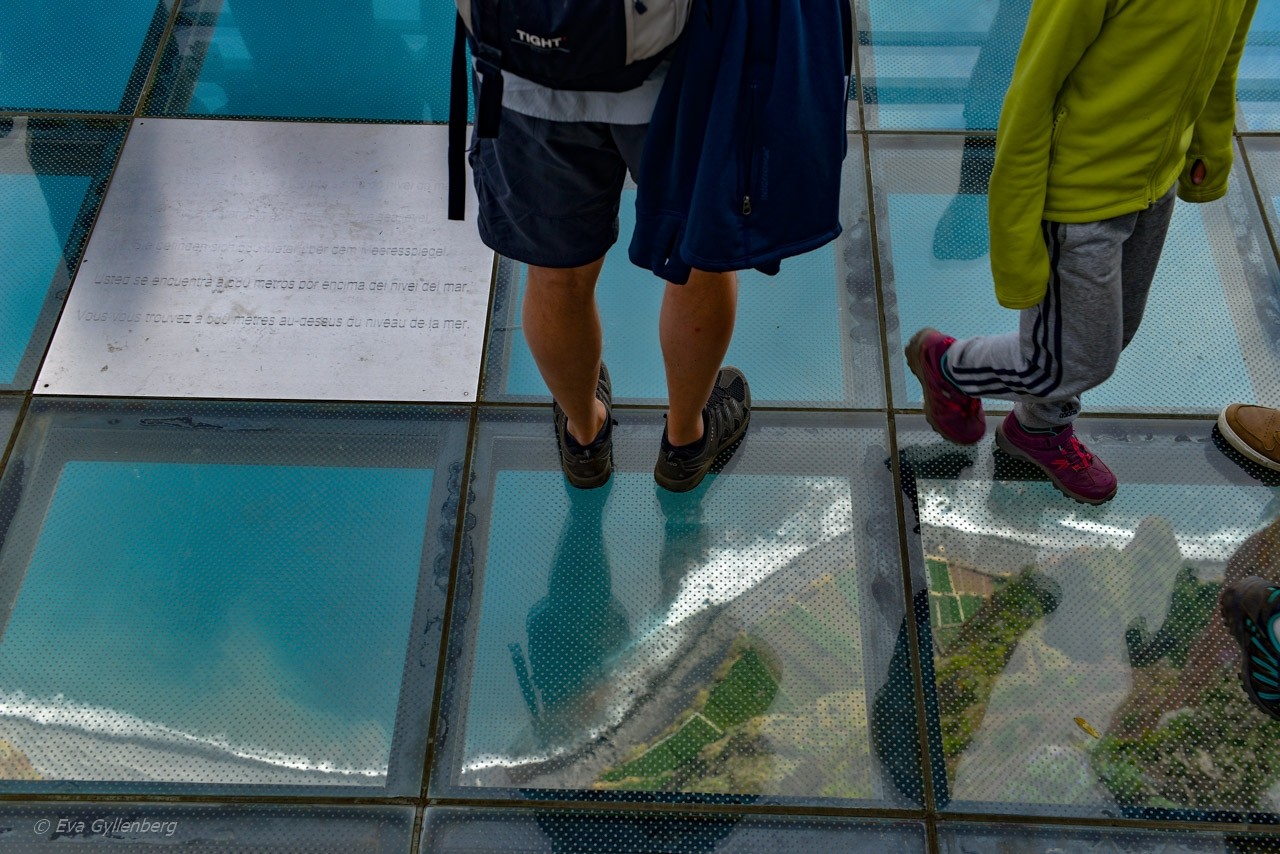 The sun begins to set slowly over the sea, in warm shades of fiery yellow. I'm back on the gridiron again. After this experience, the sparse steel grid almost feels like stable ground.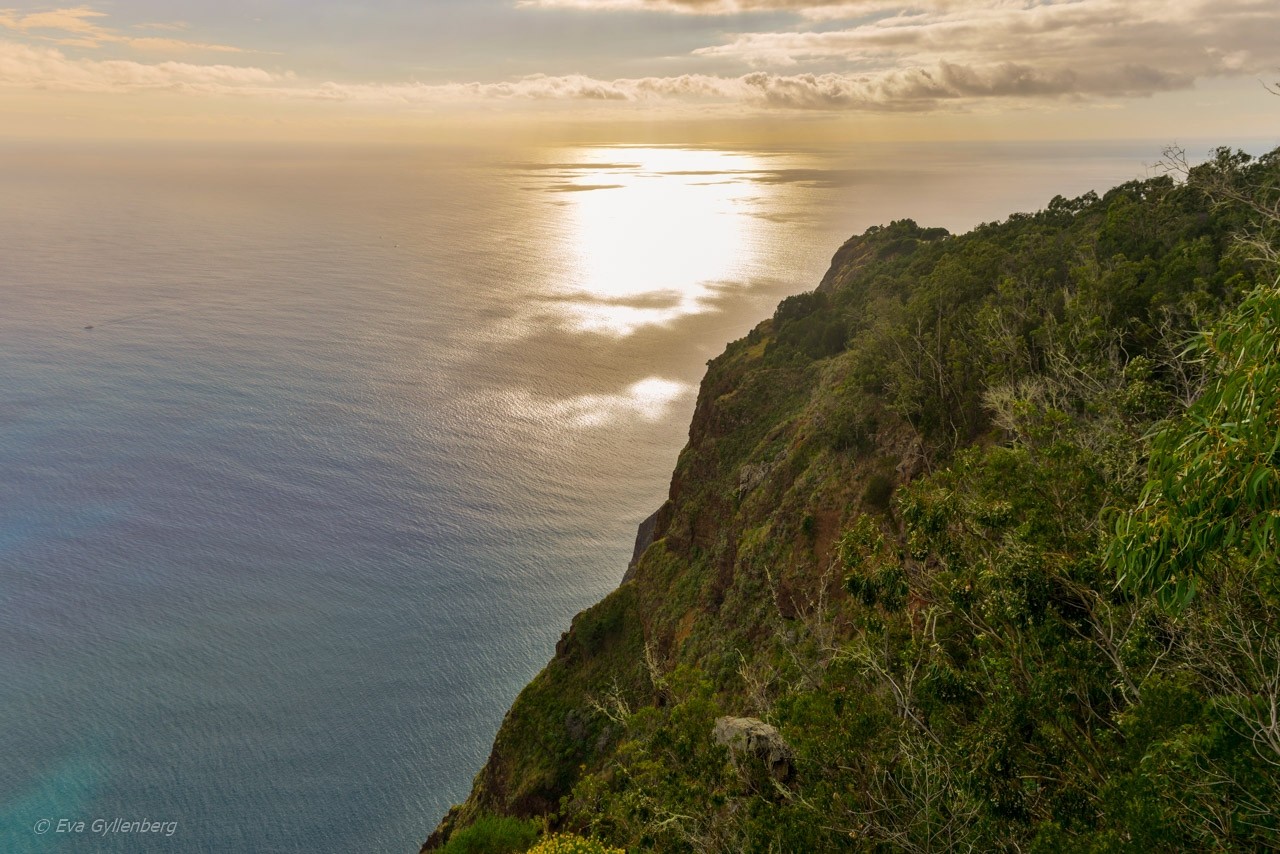 On the way back to the car, we stop at the restaurant and buy ice cream. The billboard wants me to buy Poncha instead. Poncha is a traditional drink from Madeira with rum, honey and orange/lemon, which was used in the past to keep colds away. Here at Cabo Girao, visitors are offered a take-away poncha for the trip down. I hope the picture is meant for you to take it with you on the bus and that no one thinks to buy a poncha and drive down. But the drawing is really a bit diffuse.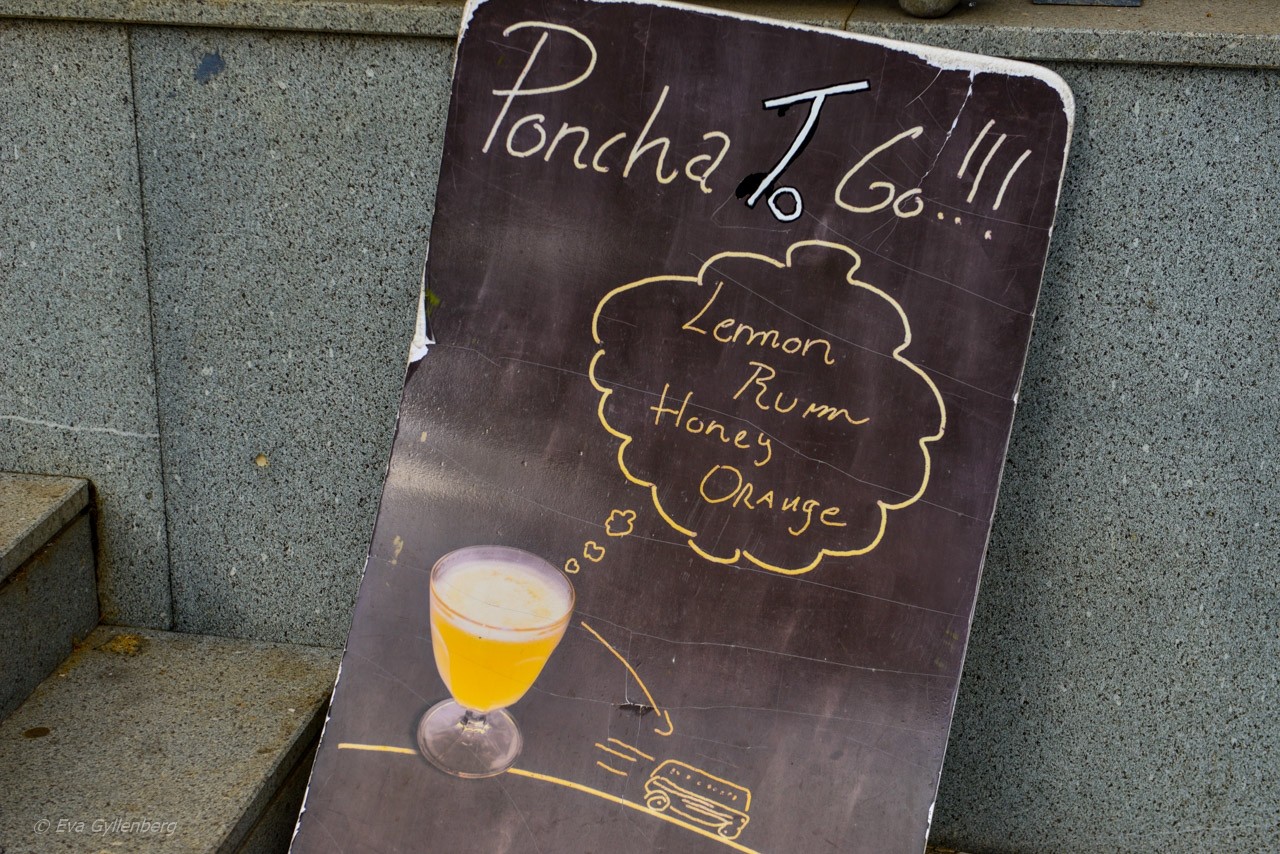 How do I get to Cabo Girao?
Cabo Girao is located 1,5 miles west of Funchal, along a winding road up the cliff. The easiest way to get up here is by rental car (as we did), but there are local buses that go up here too – perfect for a Poncha-To-Go(?).
Cabo Girao
Câmara De Lobos
Map
Want to read more of my travel tips? do not forget to like Rucksack on Facebook!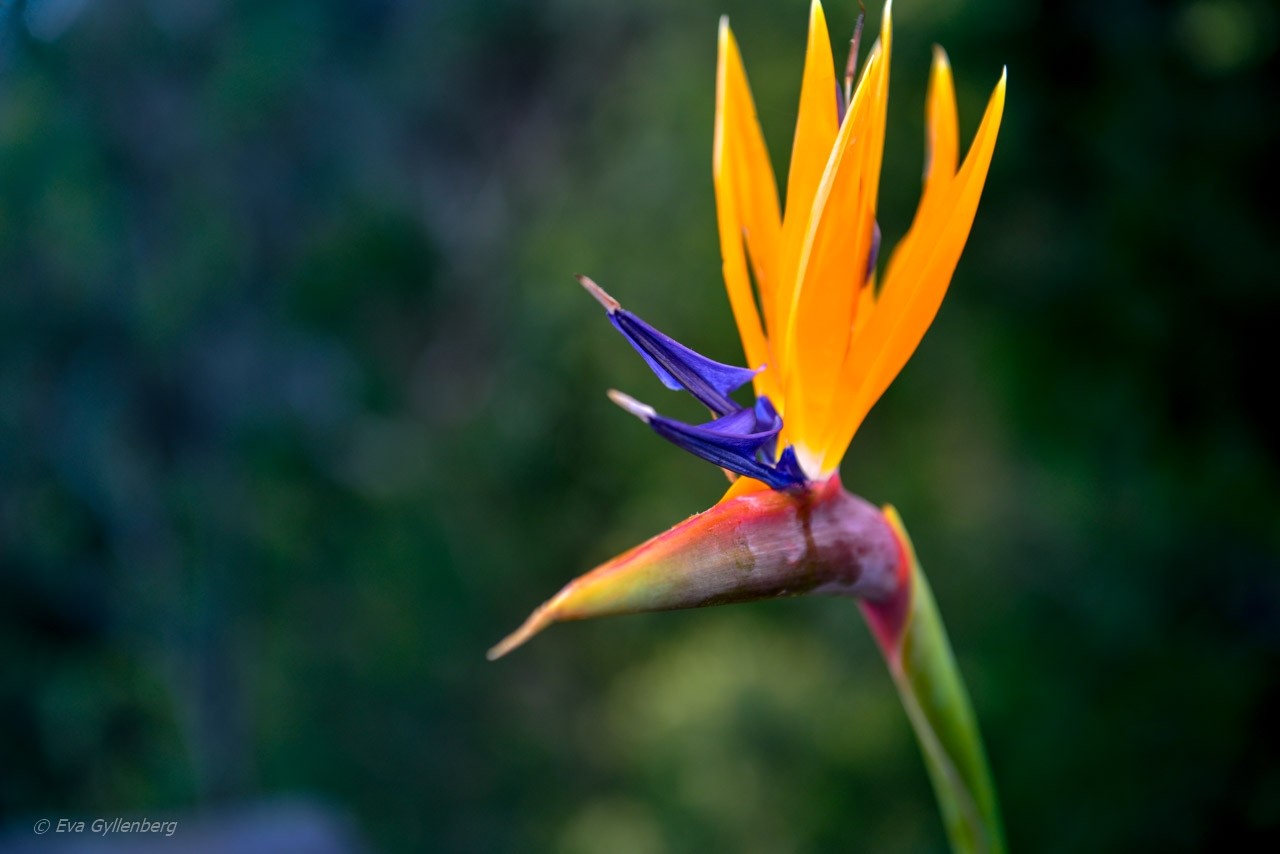 Have you been here? What did you think of the destination?
Been there - didn't like it!
0
Not keen at all to go here!
0
Eva Gyllenberg
Travel blogger, gastronaut, photographer and family adventurer with over 55 countries in his luggage. Eva loves trips that include beautiful nature, hiking boots and well-cooked food. On the travel blog Rucksack she takes you to all corners of the world with the help of her inspiring pictures and texts.