One of the things I love most about Österlen is the many farm shops and the driven enthusiasts who have created their dream here in Österlen. It can be anything from chocolate pralines to flowers, applesauce to mustard. All these delicacies and beautiful things are the reason why we always manage to have an overflowing car on the way home from Skåne. Is there anything better than useful or edible souvenirs? I do not think so!
Here I have collected some of my favorites for farm shops in Österlen. There are not only classic farm shops, but also some shops with a personal twist. In these times, many farm shops also have an online store, so why not take the opportunity to shop remotely and get the Österlen feeling straight to your mailbox.
1. Österlenkryddor - Köpingebro
Suddenly lavender fields spread over the Scanian fields. At Österlenkryddor in Köpingebro, the feeling of Provence is perhaps the greatest. Here on the farm, you will find spices that are a true craft from seed to harvest. Organic, hand-picked, cold-dried spices that have enjoyed the Scanian sun. A real delight for those who like to cook! My favorites are the egg seasoning and chive salt, but here you will find everything from candles to snap spices. The farm also produces and sells its own tea, herbal oil and vinegar.
In the summer, you should stop by their ice cream house and try the lavender ice cream! You have to look for creamier ice cream dreams!
Österlenkryddor
Karlsfältsvägen 363
270 22 Köpingebro
Map

Webshop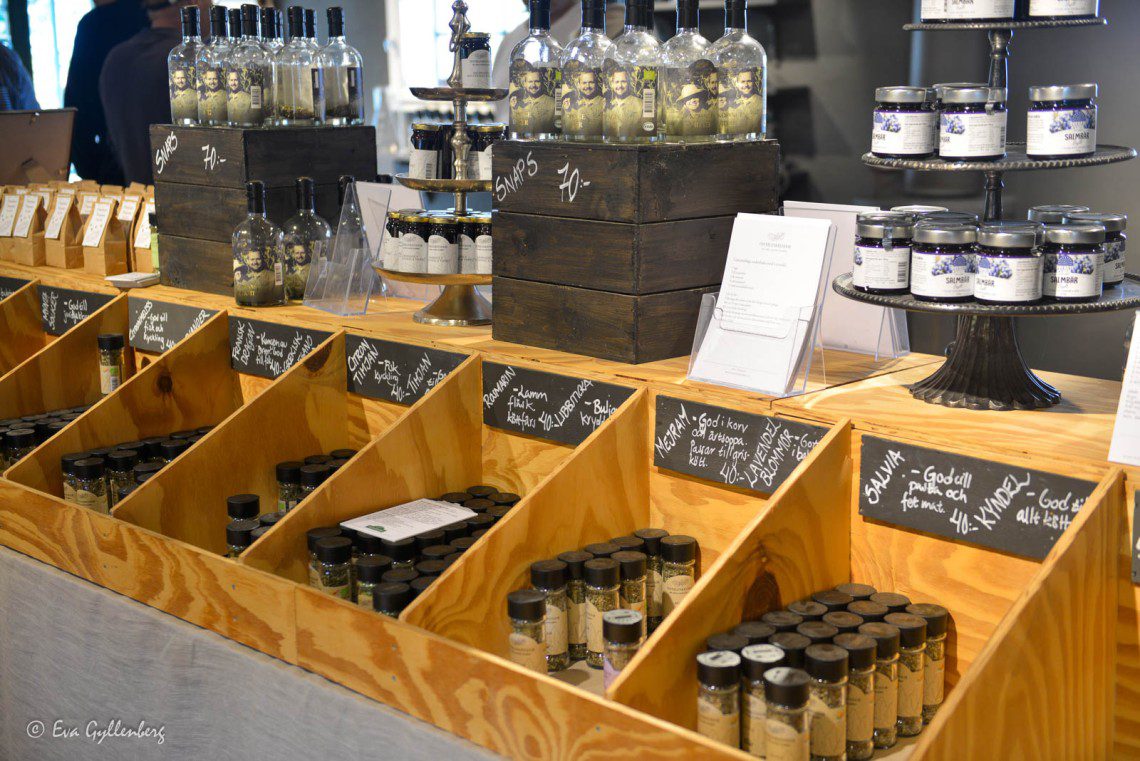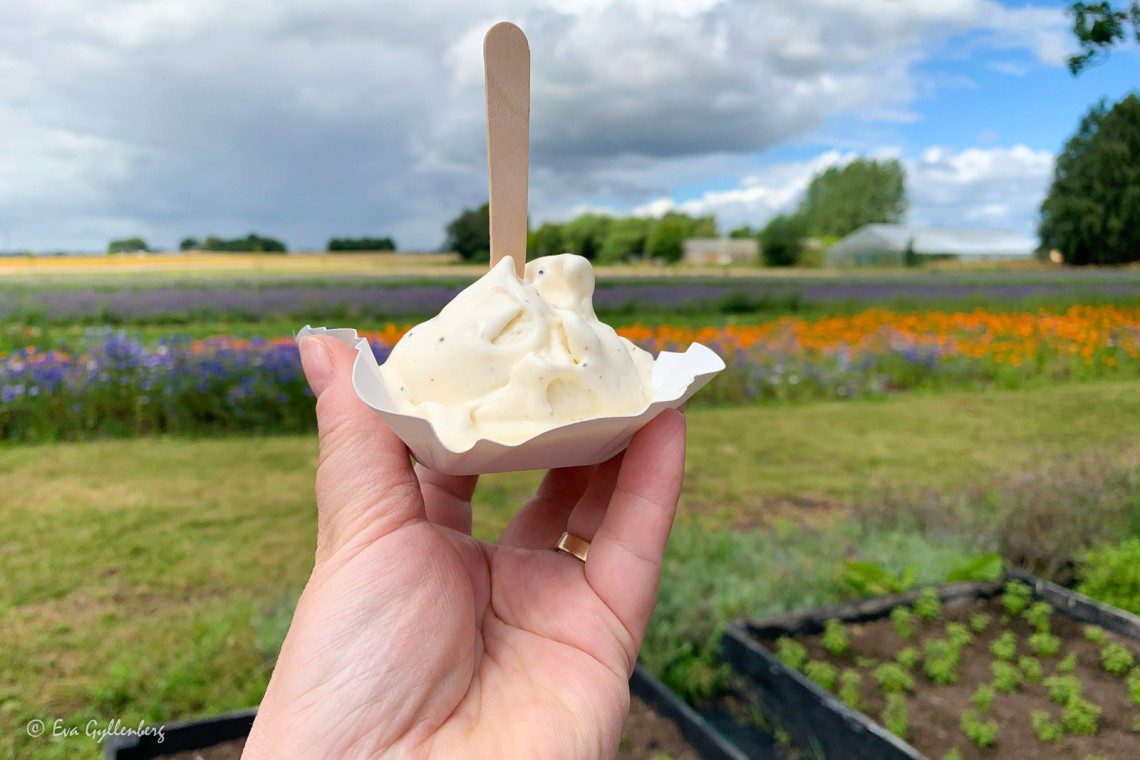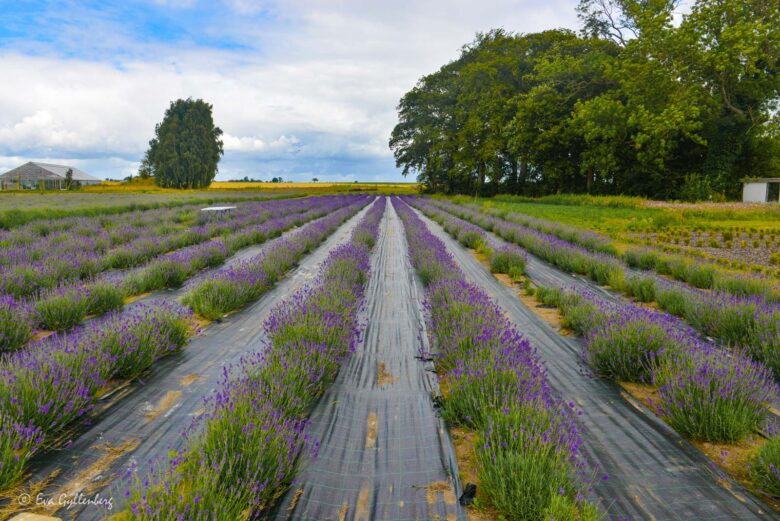 2. Petersborg farm – Smedstorp
At Petersborg farm, genuine Scanian mustard is produced in many different varieties. Apple mustard, whiskey mustard and dish steam mustard (love the spelling!) are mixed with mustard pesto and toasted mustard seeds. This is so good that you can almost eat the mustard as is. Here at our house, dish steam has even replaced dijon in cooking – it's so good!
In the fine farm shop, you will also find products from nearby farms. Everything sold here is locally grown and small scale, just the way I like it.
Petersburg yard
273 98 Smedstorp
Map

Webshop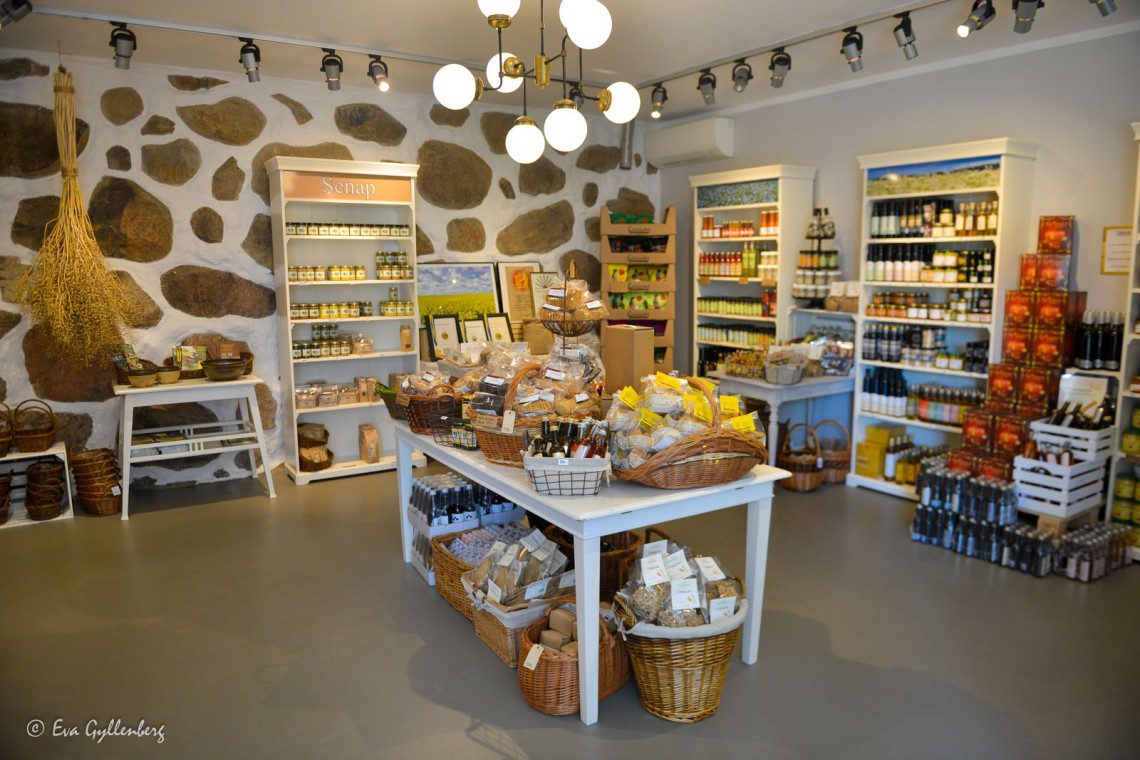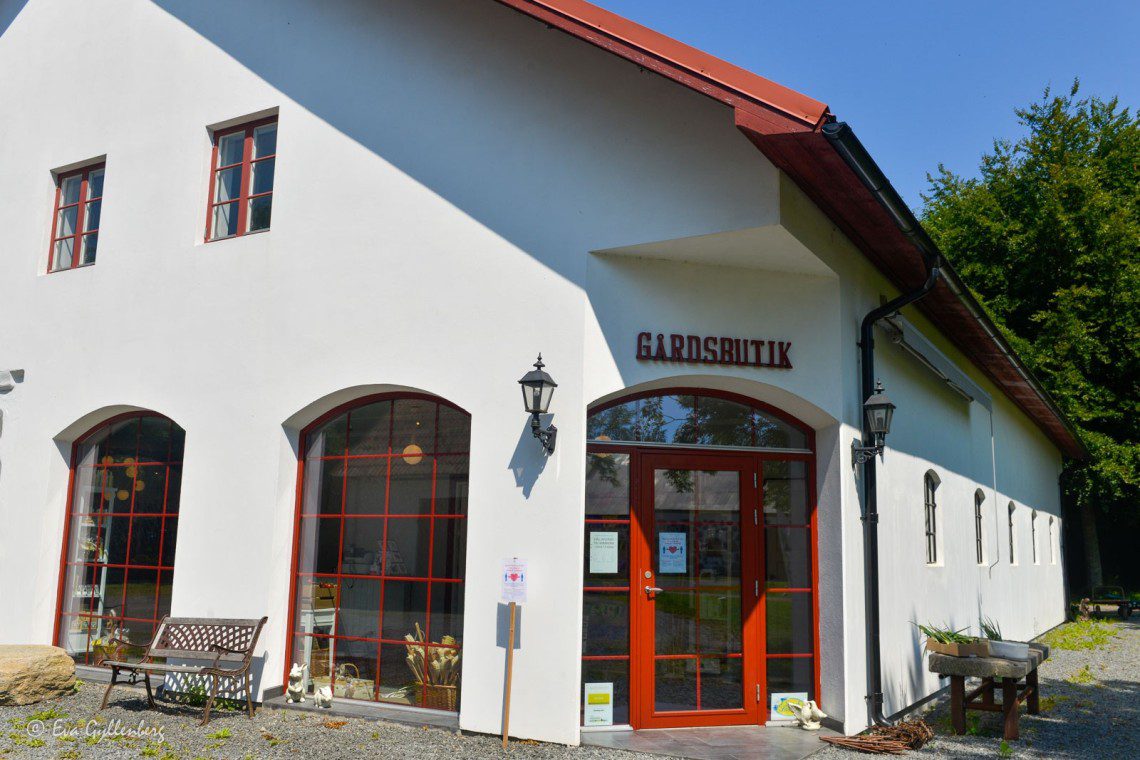 3. Österlenchoklad – Skåne-Tranås
Minimalist pralines using the best possible ingredients and with natural flavors, made from home-made chocolate that is made from scratch. Here it's not a lot of gold and crumbs, here it's the flavors that take up space - not the appearance of the cartons. The farm shop in Skåne-Tranås is a lovely place to enjoy a cup of hot chocolate and a box of well-selected pralines. Here in the old school, all chocolate is also made from scratch, so you can watch the chocolates being made. My favorite? Maybe the sea buckthorn praline if I have to choose one.
Osterlen Chocolate
Tranesvägen 37 (along road 19)
273 92 Skåne-Tranås
Map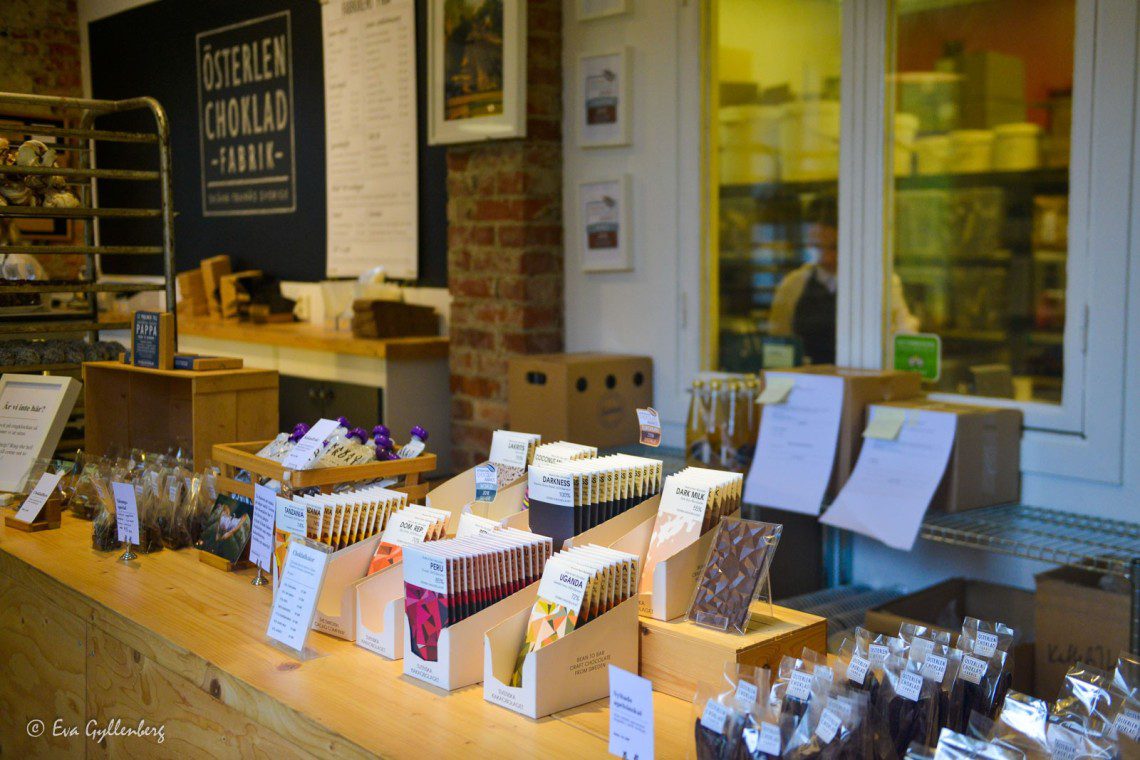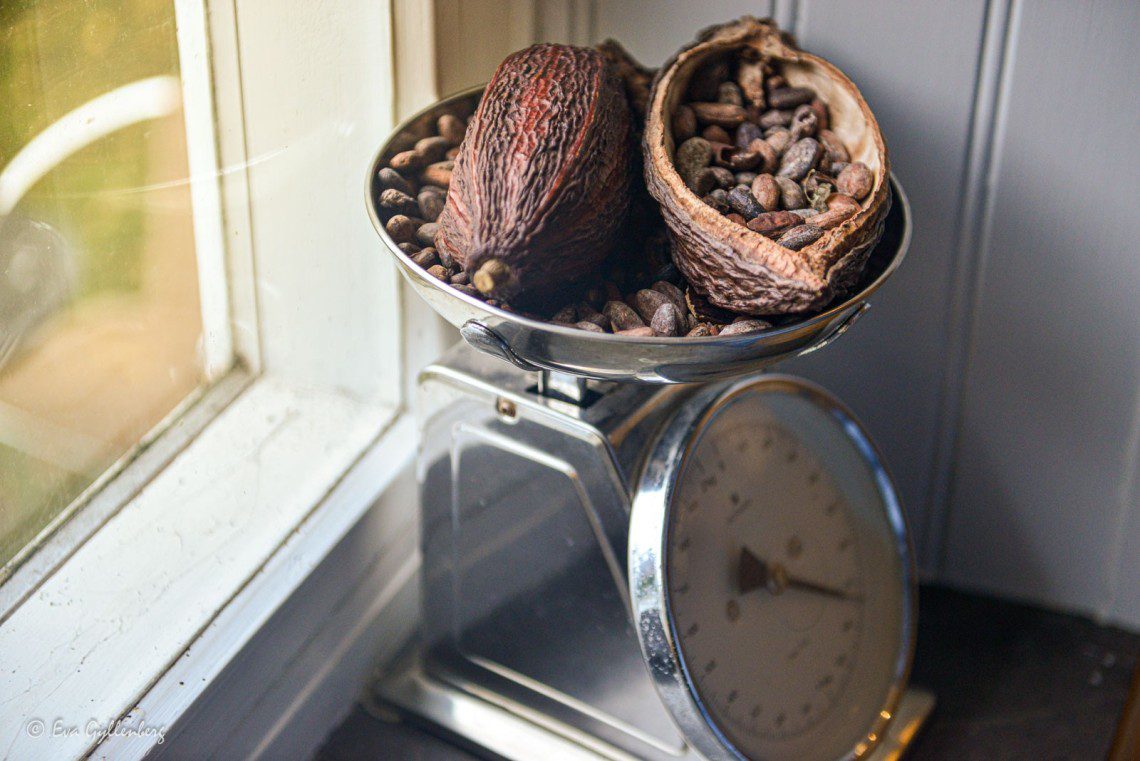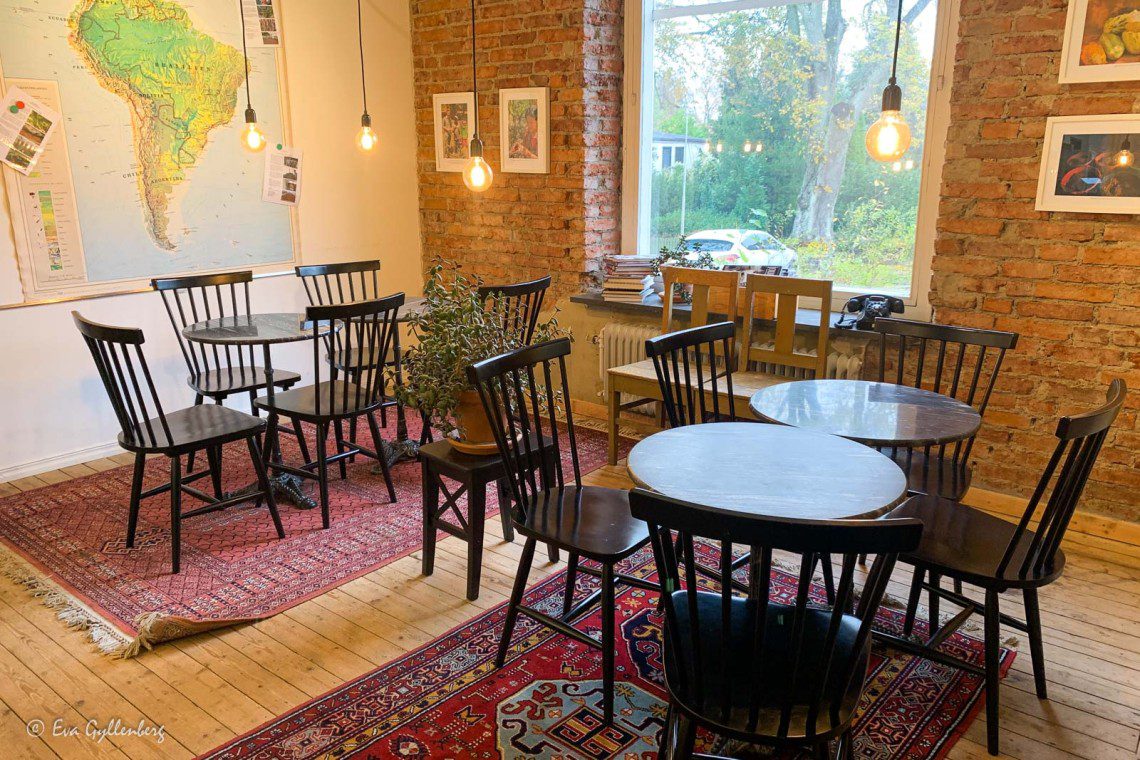 4. Buhres at Kivik – Kivik
At Buhres in Kivik, the store is always well stocked with steaming fresh fish and shellfish and products from their own smokehouse. Have lunch or dinner at their fine fish restaurant, or buy delicacies to take home. The last time we were here, we not only managed to cook a lovely lunch, but we also bought 2 kg of fresh + smoked prawns home and swelled them up. In their delicatessen, I can also recommend their own smoked olive oil, an incredibly good flavor enhancer for most things!
Do you have a dog? At Buhres, the dog can come with you for lunch!
Buhres at Kivik
Brogatan
Kivik's harbor 7
277 30 Kivik
Map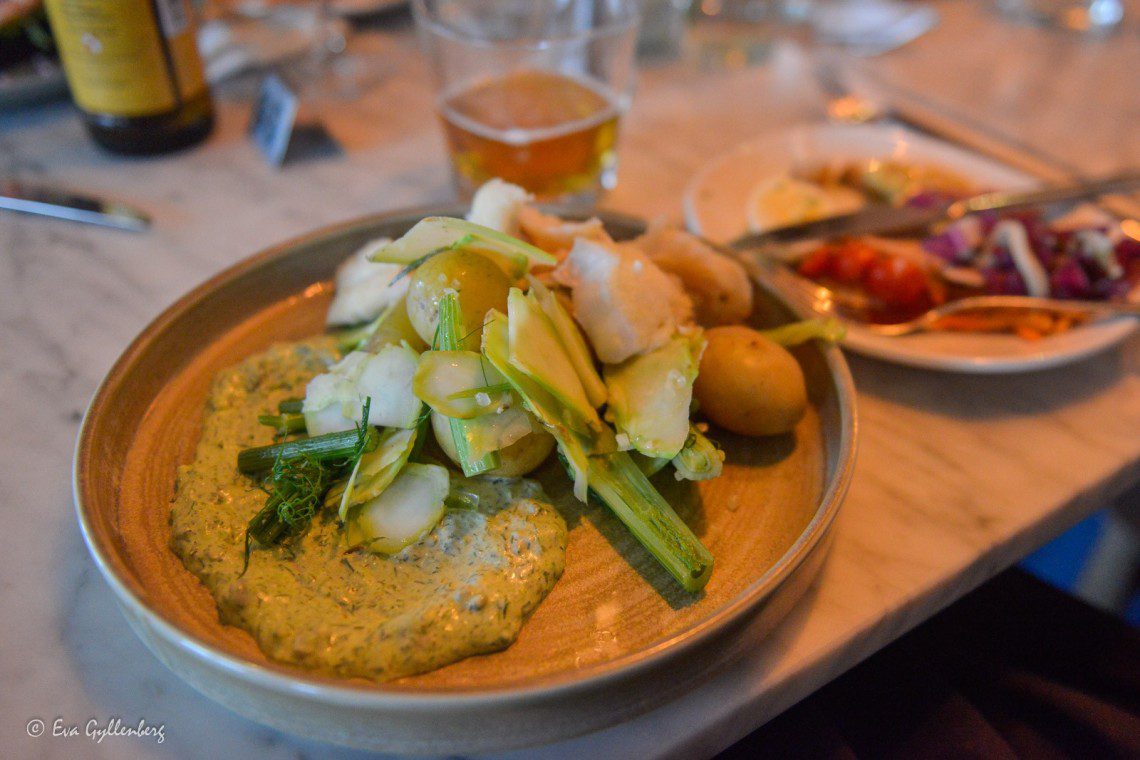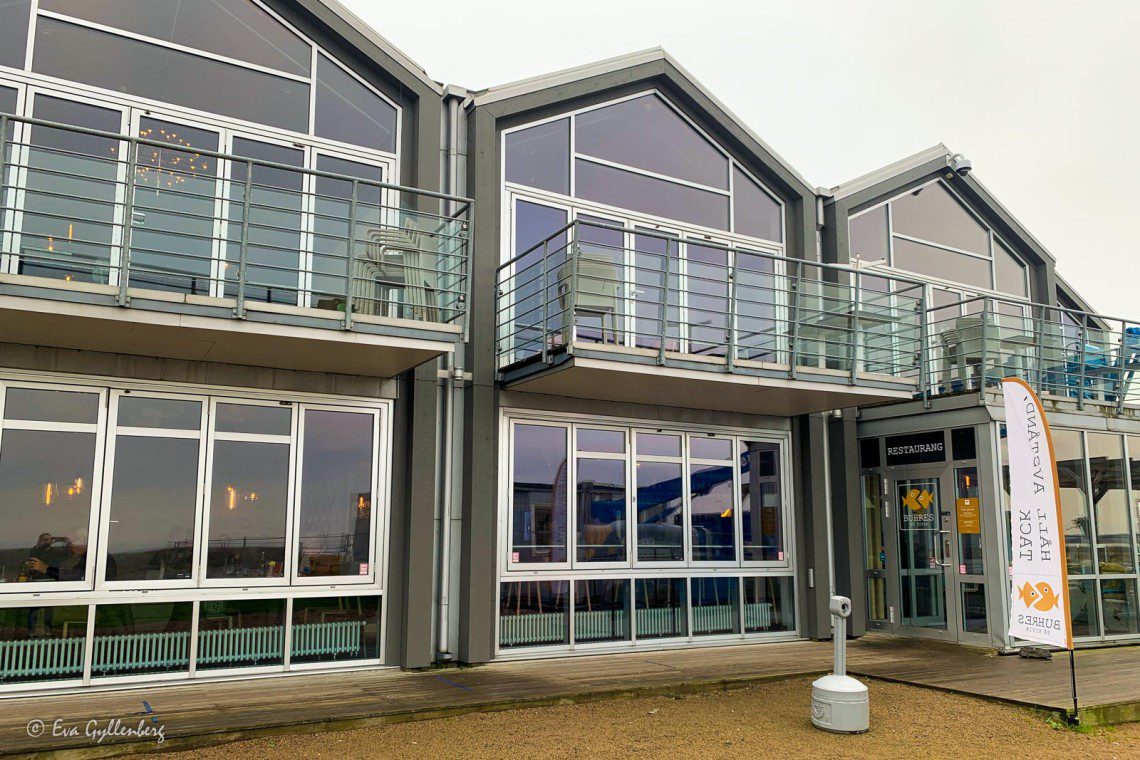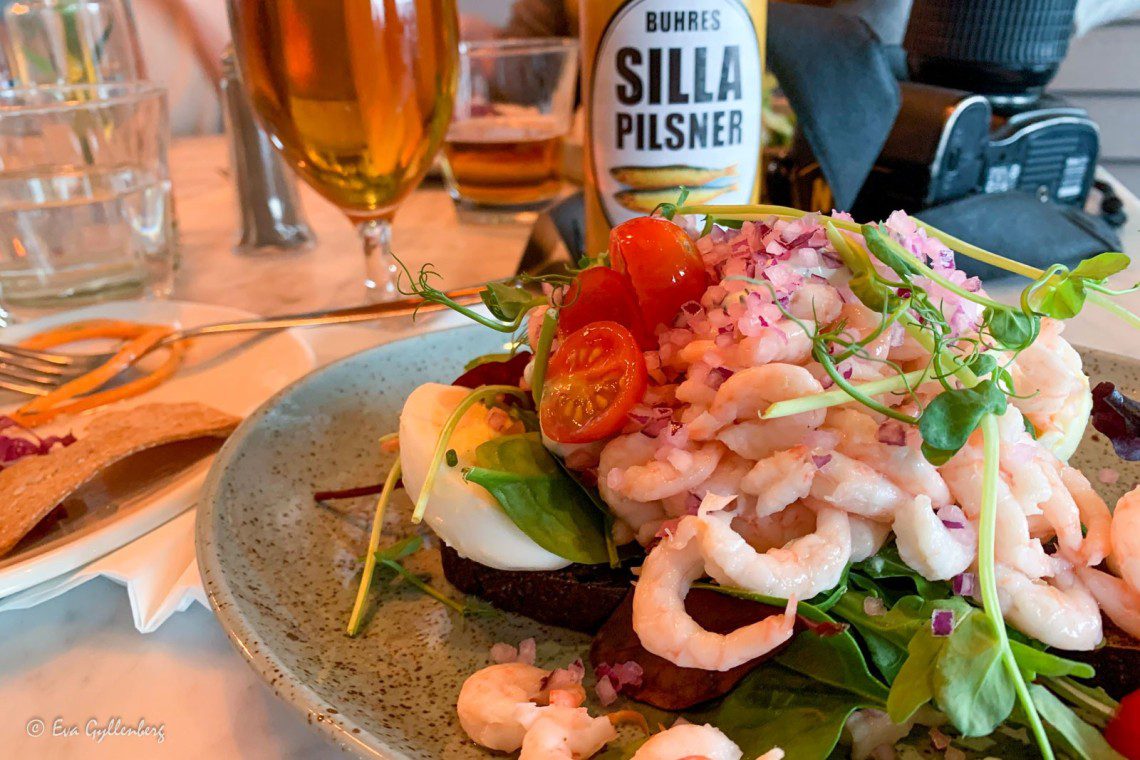 5. Karl Fredrik at Eklaholm – Löderup
Maybe not a farm shop in the classic vintage, but a lovely farm with lots of lovely flowers and decor! The first time I visited the store, I hadn't seen the TV program "Karl Fredrik på Österlen", but I fell for the farm's bohemian charm and the bulging range of life's beautiful things. If at some point in my life I buy a farm in Österlen, this is where I will hang out to fill my house with plants and massive pinals. A shop for life enjoyment!
Karl Fredrik at Eklaholm
Österlenvägen 1081
271 Löderup
Map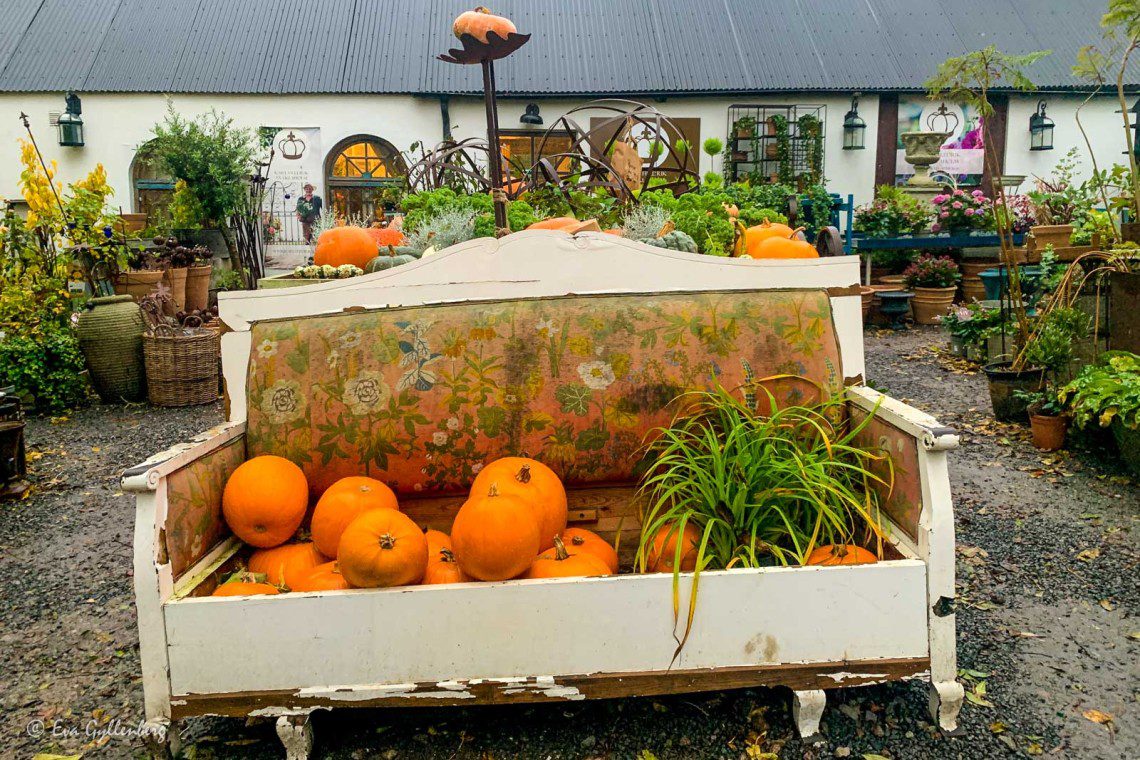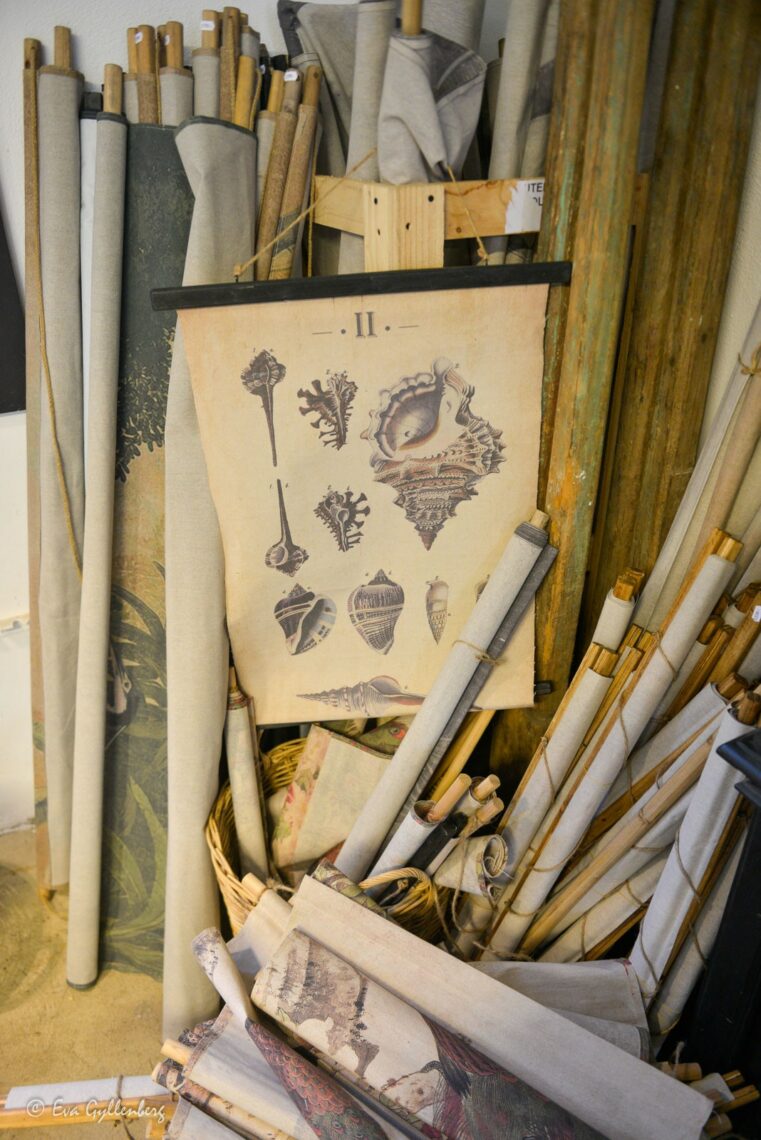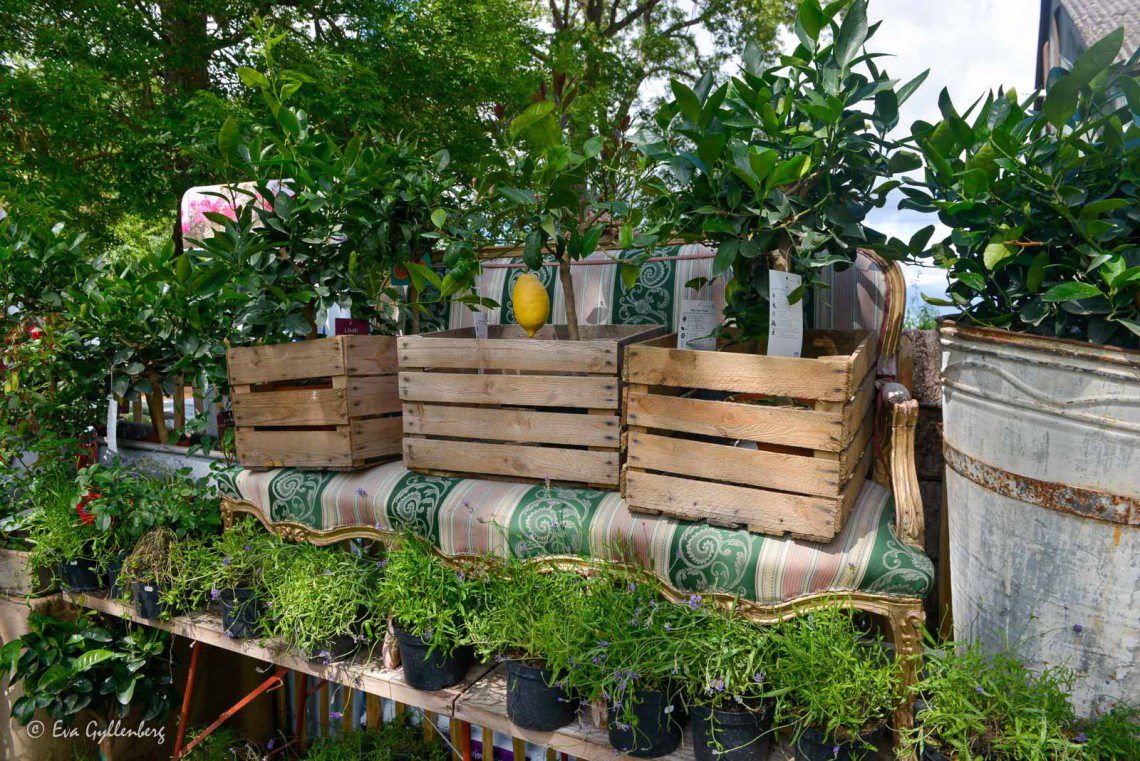 6. Gunnarshög's farm – Hammenhög
On Gunnarshög's farm, rapeseed oil is made from seed to bottle - the rapeseed is grown on the farm or in the area and then cold-pressed here to become rapeseed oil - Österlen's lovely nut-scented gold. The farm shop not only sells its own oil, vinegar and marmalade, but also products from other local producers. In addition to all the good rapeseed oils, the roasted rapeseeds and pear/walnut marmalade are delicious!
Gunnarshög farm
Vallbyvägen 90
276 NUMBER HEATS
Map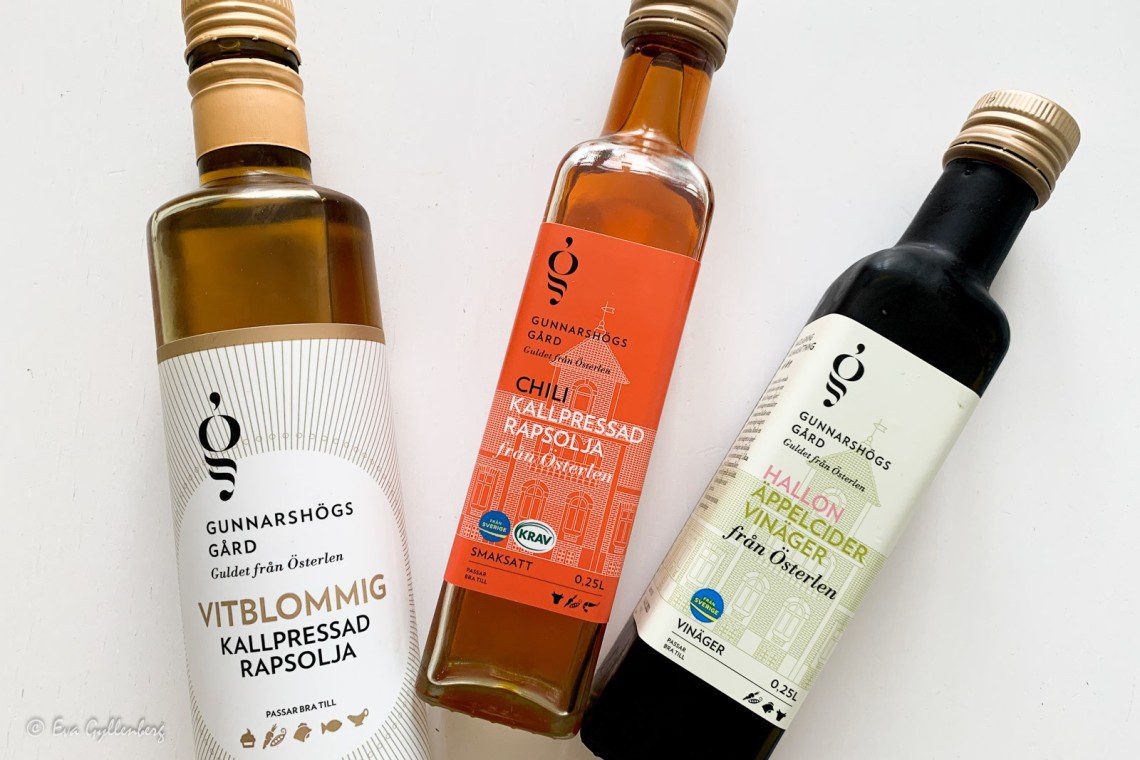 7. Kivik's monastery – Kivik
Skåne's most famous mustery has a large and lovely shop, filled with everything from fresh apples in bulk to apple must, applesauce and applesauce. Although you can sometimes find products from Kivik's musteri in your local grocery store, here you will find delicacies that are basically not sold outside Skåne - everything from this year's special harvests from Kivik's finest farms, to elder wine and apple chutney.
Kivik's temple
Karakåsvägen 45
277 35 Kivik
Map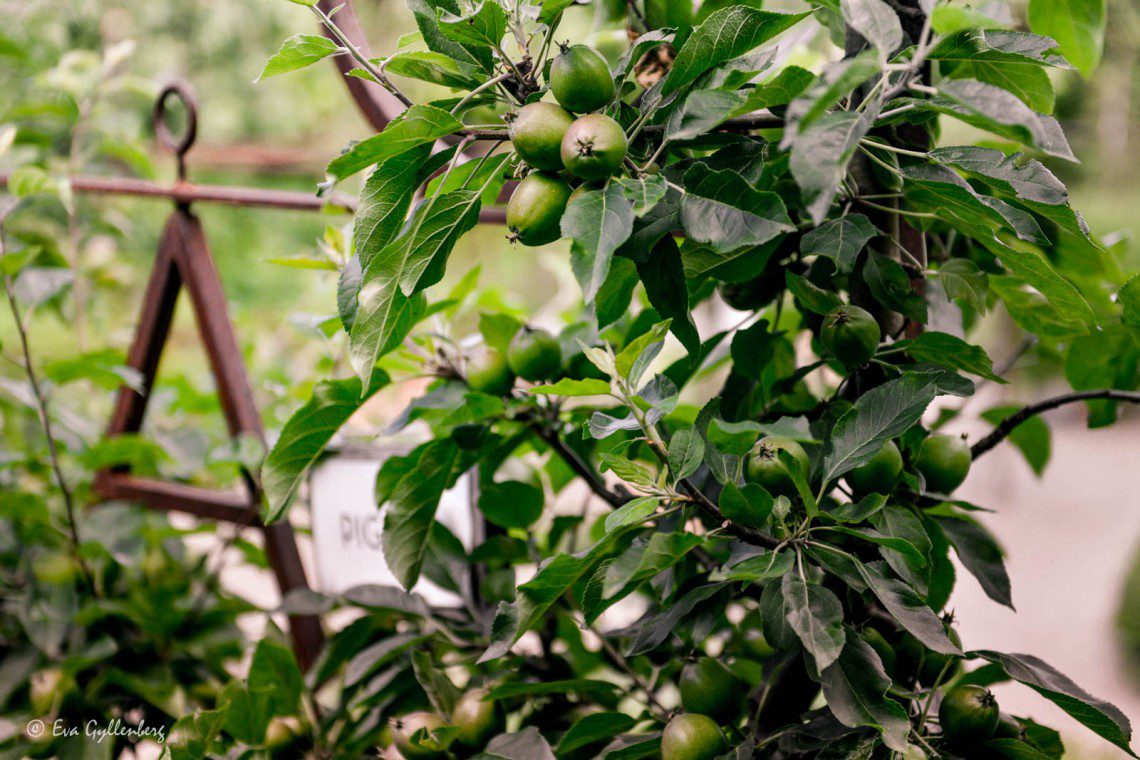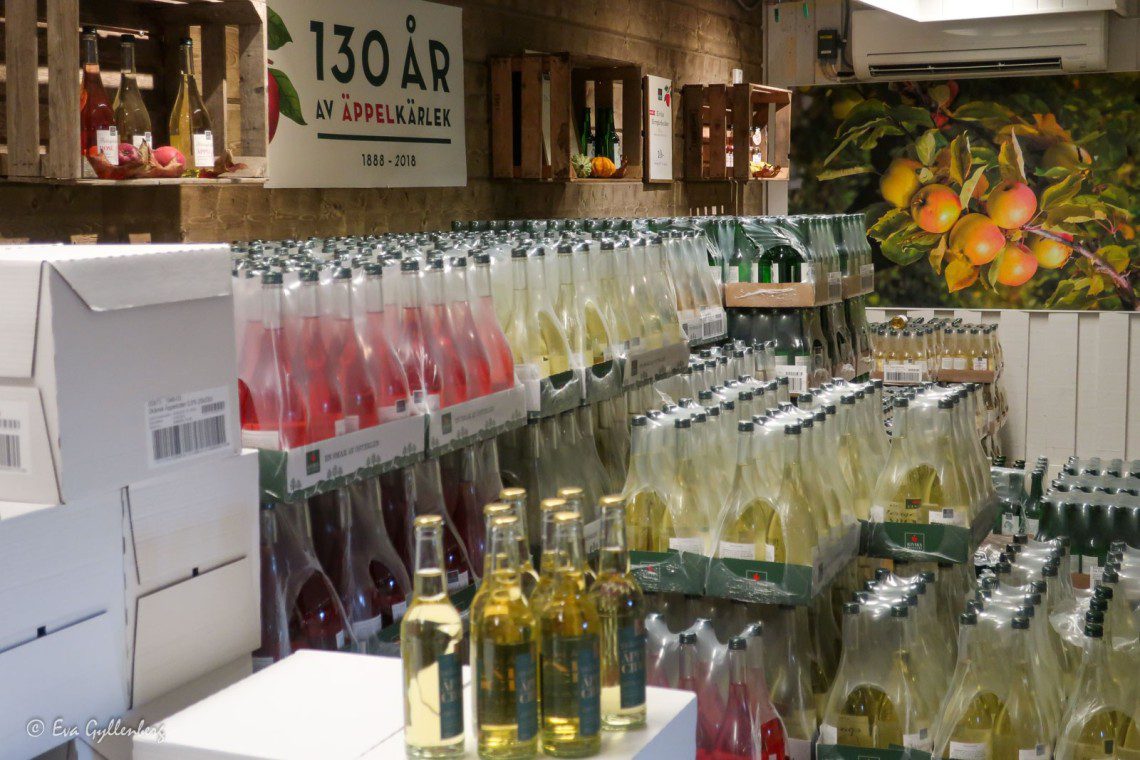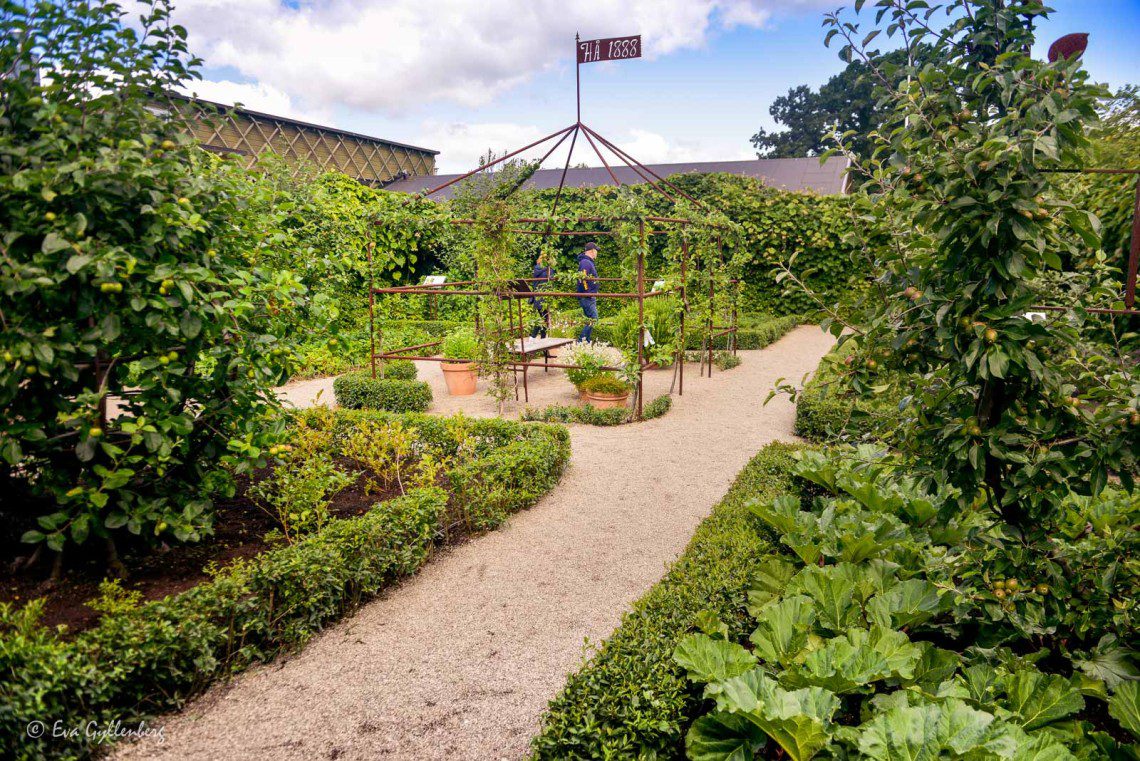 8. Olof Viktors – Glemmingebro
Not just a café, but an exceptionally nice farm shop with all of Olof Viktor's lovely cakes, crackers, baked goods, teas and marmalades. We absolutely love their sourdough crackers – can almost be eaten like candy! The last visit I also took the opportunity to buy some gingerbread cookies and vanilla sugar for Christmas. Everything gets a little better with Olof Viktor's products!
Also take the opportunity to have a coffee at their fine café or buy some delicious pastries to take home.
Olof Viktors
Österlenvägen 86
270 21 Glemmingebro
Map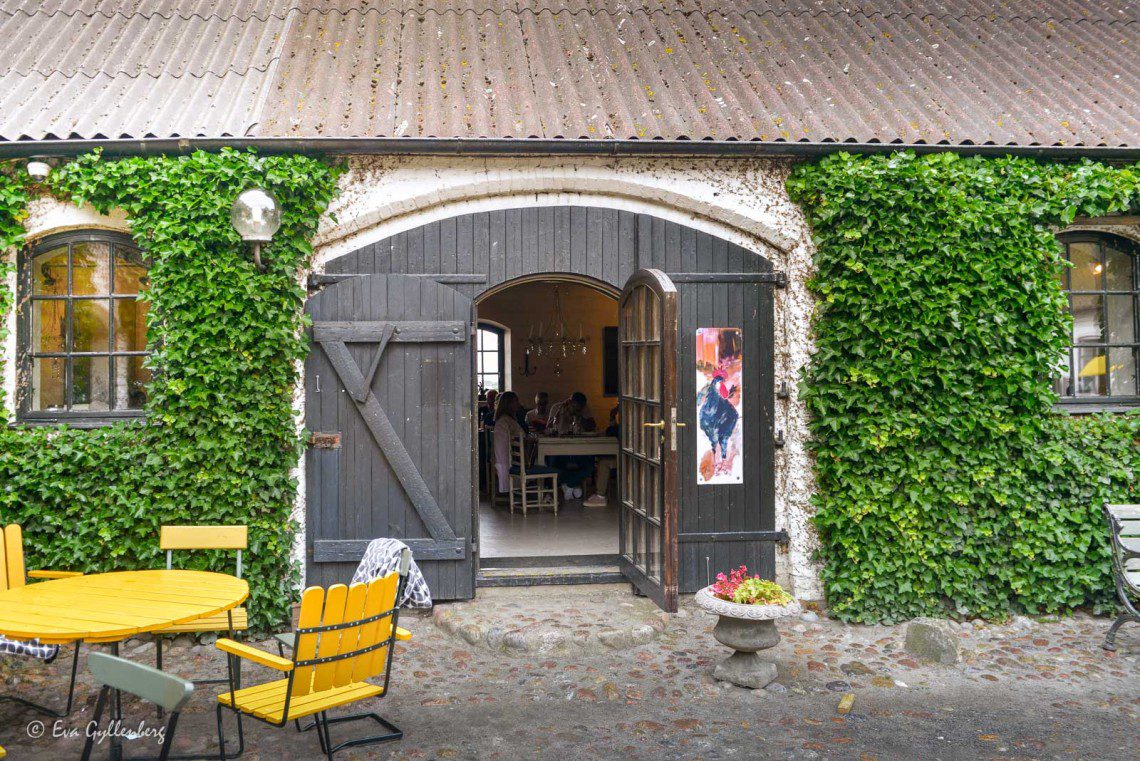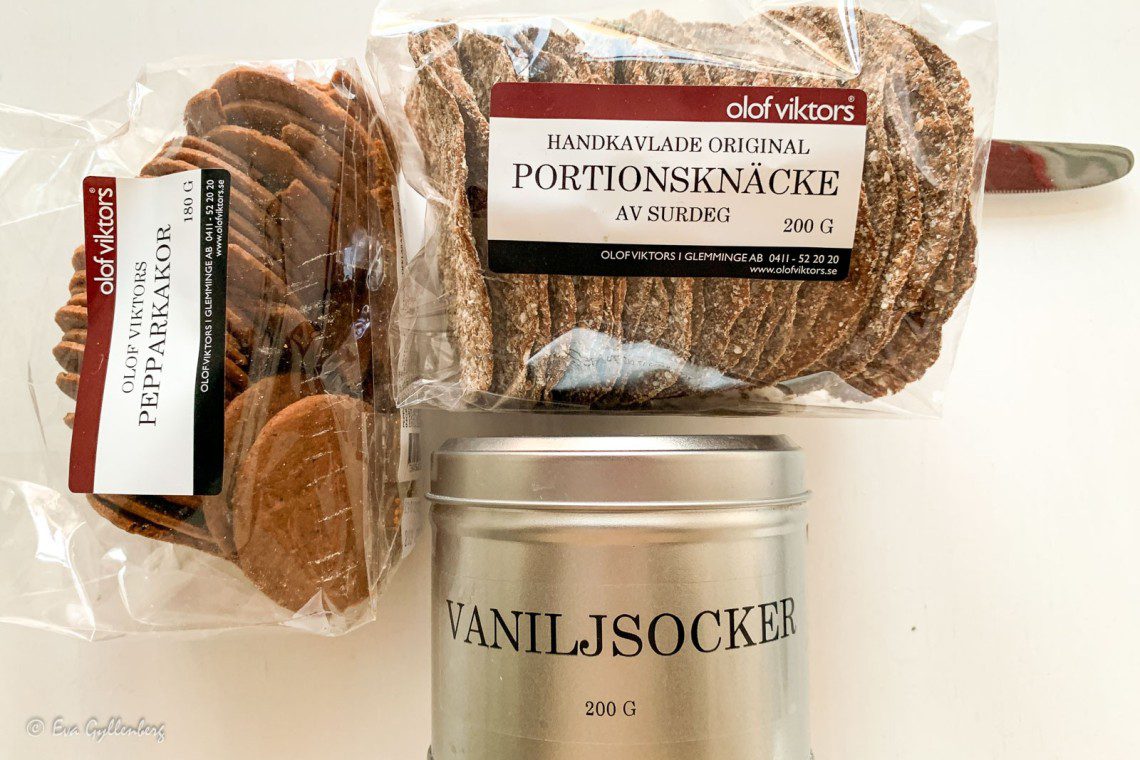 9. Nordic Sea Winery – Simrishamn
It would have been pretty awesome to be able to say that Nordic Sea Winery is a farm shop with its own products. It really isn't. Of course there are grapes growing on the vines in the vineyard, but so far no wine has been made from them. The wine made here instead comes from grapes from all over the world, at Nordic Sea Winery they are refined and then aged into wine.
At the winery you can dine in the lovely restaurant, go on tours to learn about wine production or book a wine tasting of some of the wines produced here. We had lunch today in the sun at the outdoor terrace, which is recommended if you are passing by.
There is a small shop at the winery selling wine-related products and delicacies. We bought their exciting sea salt flavored with red wine - enhances the taste of most things!
Nordic Sea Winery
Vingatan 2
272 36 Simrishamn
Map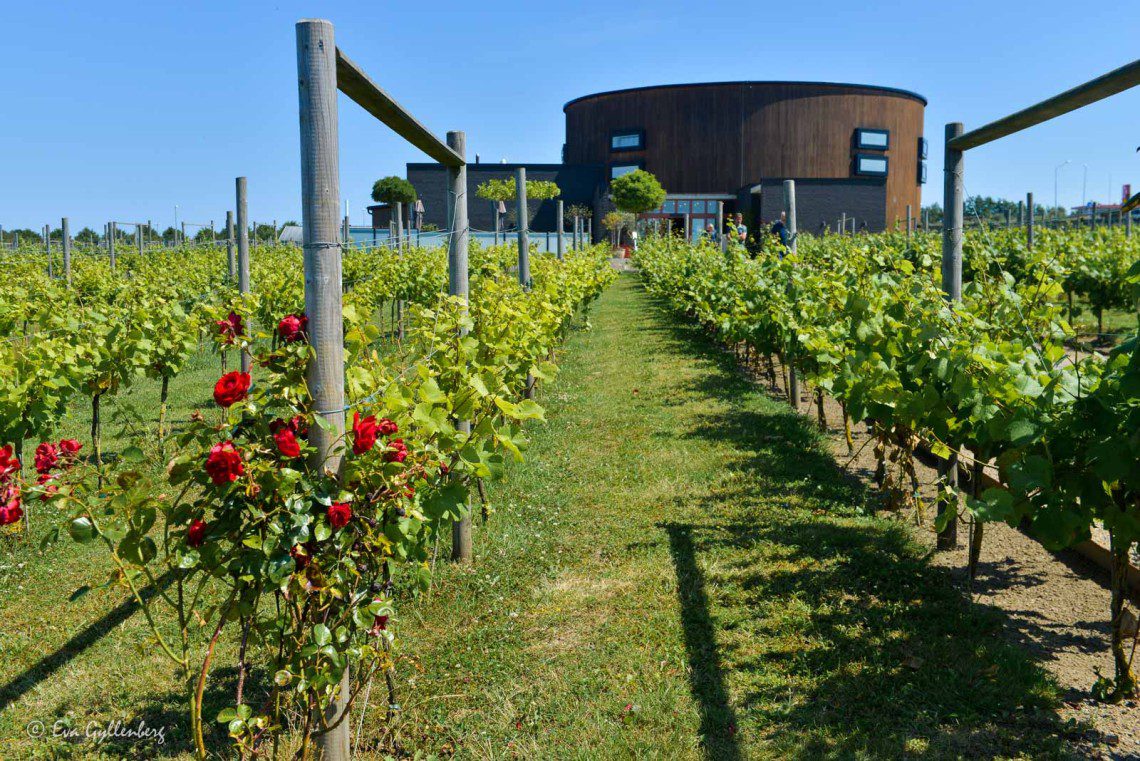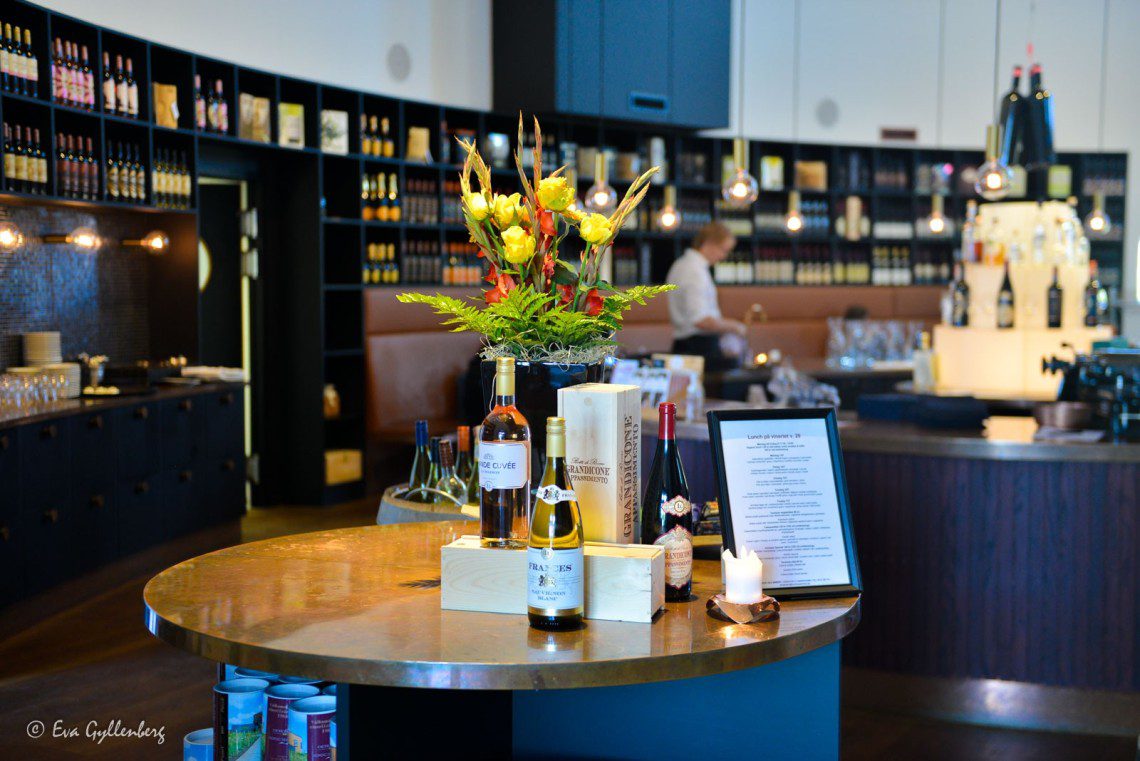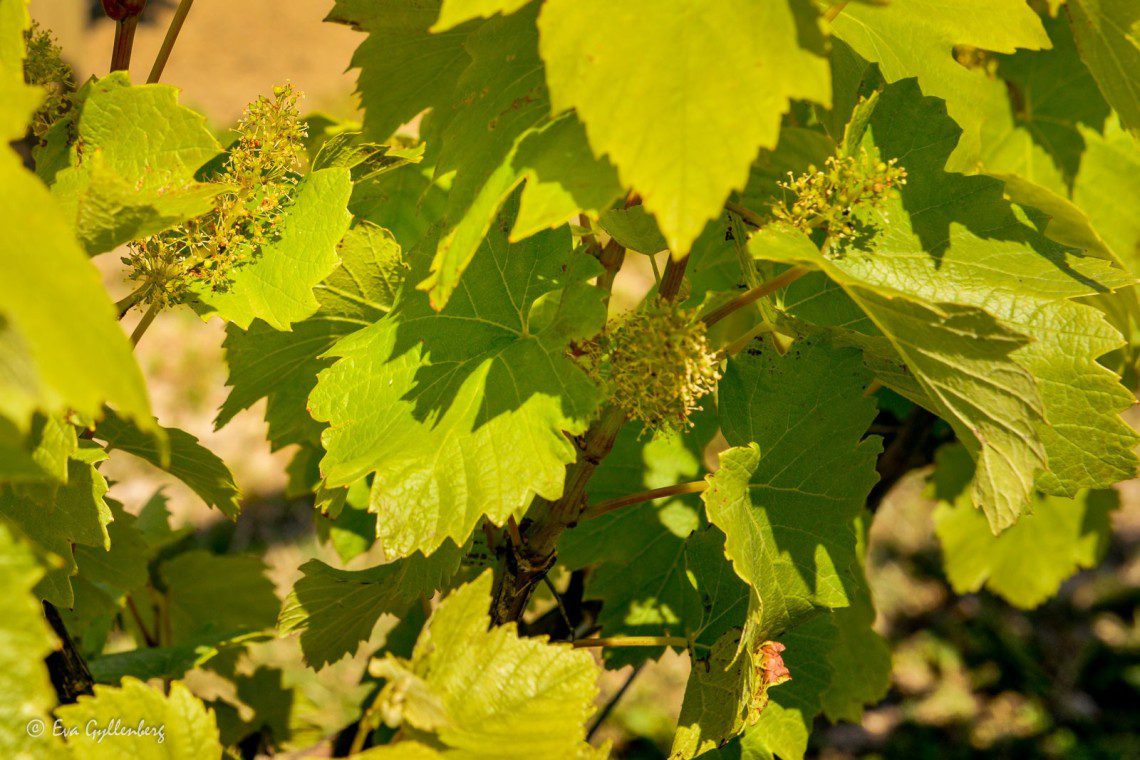 10. Ingelsta turkey – Smedstorp
In the middle of Österlen is the Ingelsta turkey farm shop, which sells turkeys that are raised "tractor distance" from the farm. Here in the well-stocked store, you'll find everything from turkey pastrami to turkey sausage. Basically anything seems to be possible on turkey - even Christmas ham! We bought with us fresh BBQ-marinated turkey schnitzel and potato salad, which turned out to be a lovely dinner at home in the cabin.
In their shop there are also delicacies from nearby farms, which makes it easy to put together a whole dinner here.
English turkey
use Torp
273 94 Smedstorp
Map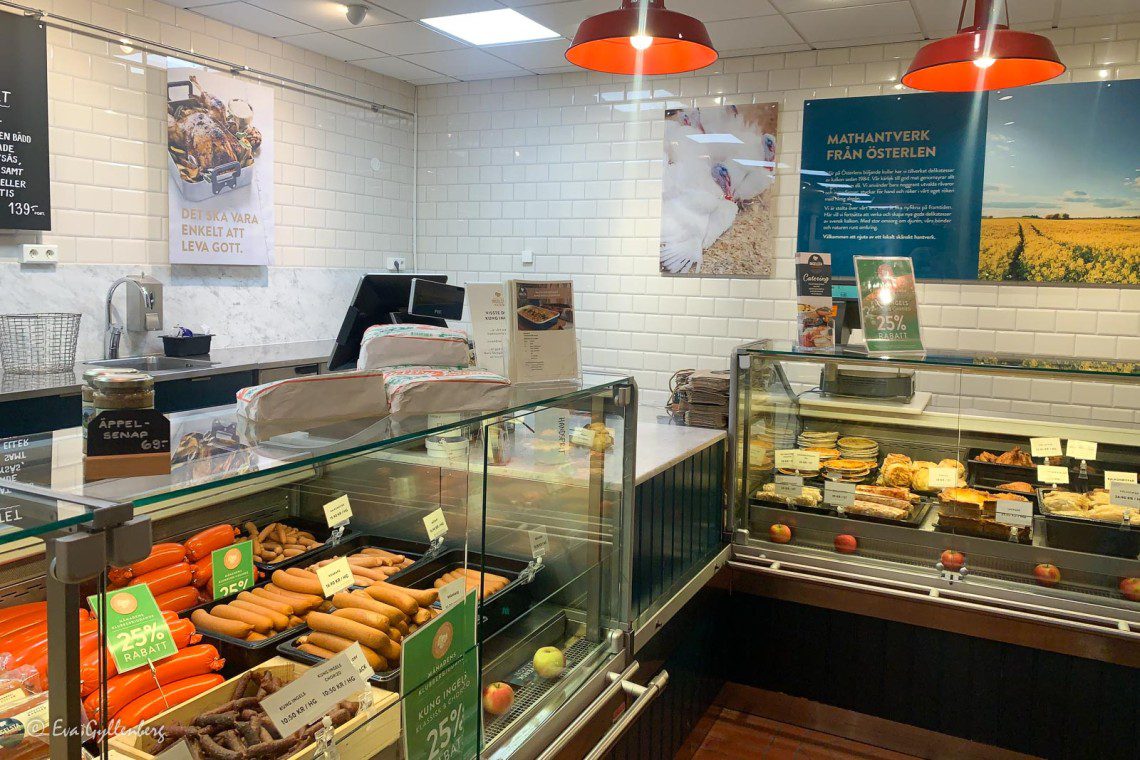 11. Tosterup Castle – Tosterup
We discovered Tosterup's must and cider at a restaurant in Lund. This was something different than ordinary applesauce. A little more elegant, a little more French. An alcohol-free alternative to food that elevates the experience with very stylish bottles! We lived almost next door to the castle during our last visit to Österlen, so we went by and bought a carton of (non-alcoholic) cider and verjus directly at the farm. There are no stated opening hours at the farm, but there are phone numbers on the website that you can call if you're passing by and want to shop. It doesn't get more farm shop than this.
Tosterup's castle & farm
Tosterups Gård
SE-273 91 TOMELILLA
Map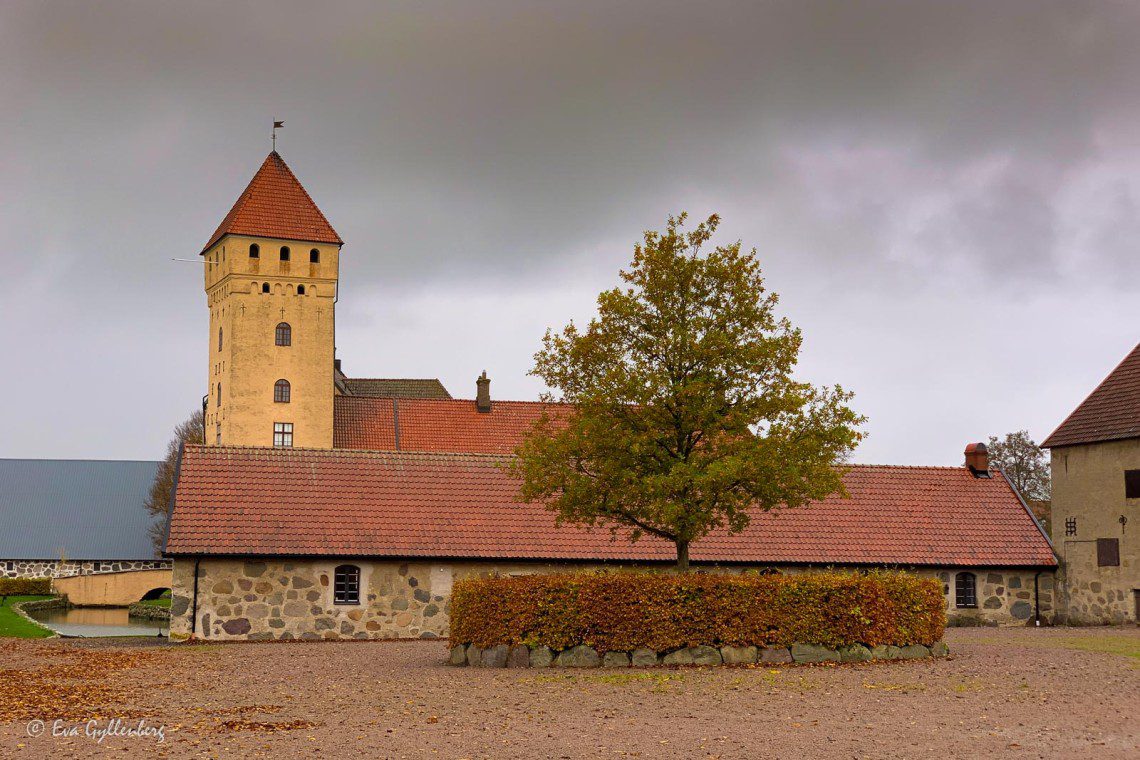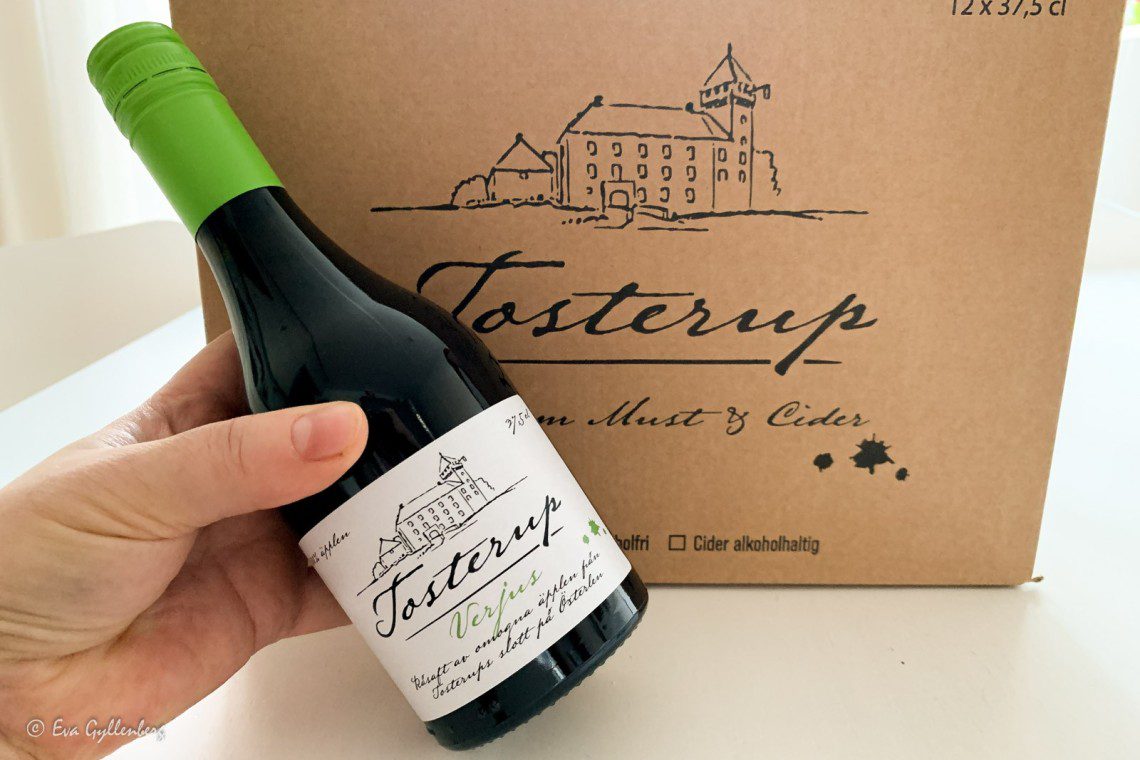 Do you want to read more from Skåne?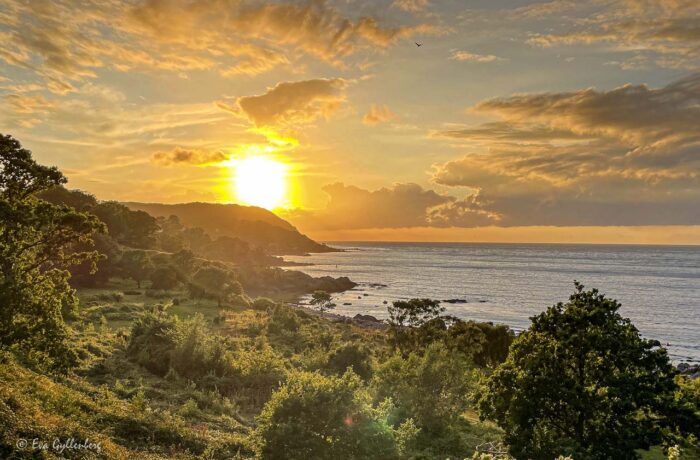 On the Kullaleden in the scenic area between Skäret you prefer hiking to Arild...
September 26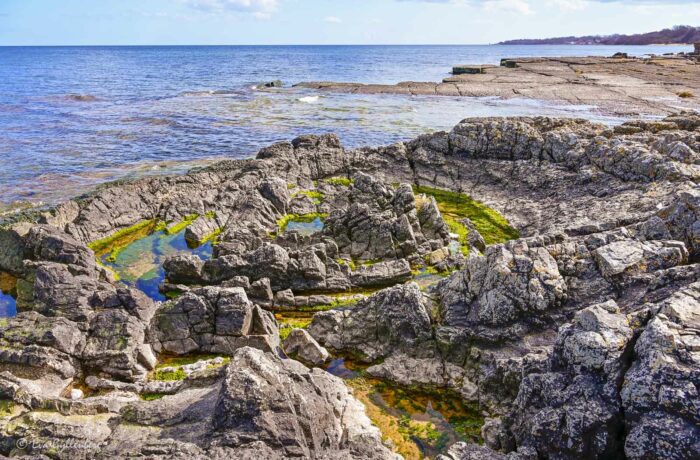 Just outside the fishing village of Vik in Österlen, lies a unique natural phenomenon. The priest's bathtub. Remains of…
19th of May 2021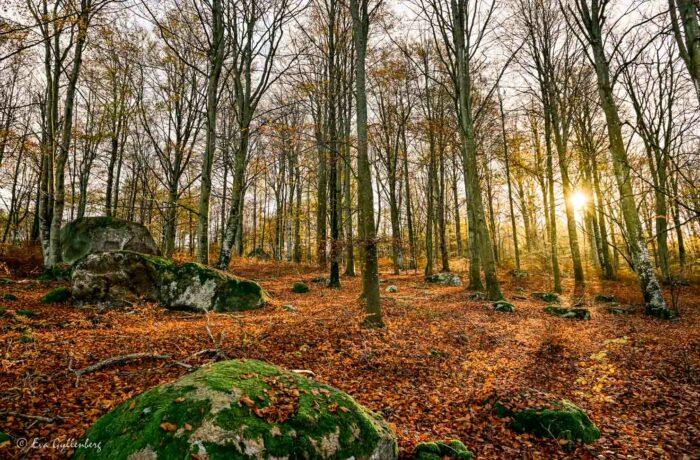 Ivö klack is a nature reserve on a 134-meter-high ancient mountain on Skåne's largest…
December 11
Want to read more of my travel tips? do not forget to like Rucksack on Facebook or pin the post on Pinterest!