There is one thing that I try to do as often as possible. Regardless of whether I'm in Sweden or abroad, traveling or just planning a lovely weekend dinner. I visit farm shops. Buying products directly from the source - locally grown, organic and sunny - it's pure happiness.
On Kullahalvön in northwest Scania there are plenty of farm shops, here I have collected some of my favourites. Apples, potatoes, sea buckthorn, asparagus, meat - here is everything you need for a really good meal. Hope you find many new favorites in the list so that together we can continue to support the small-scale and local and make our region continue to thrive.
NOTE: The range and opening hours vary throughout the year - check the farm shops' Facebook pages for the latest information. Also make sure you have Swish so you can pay in the unmanned stores.
Vikentomatoes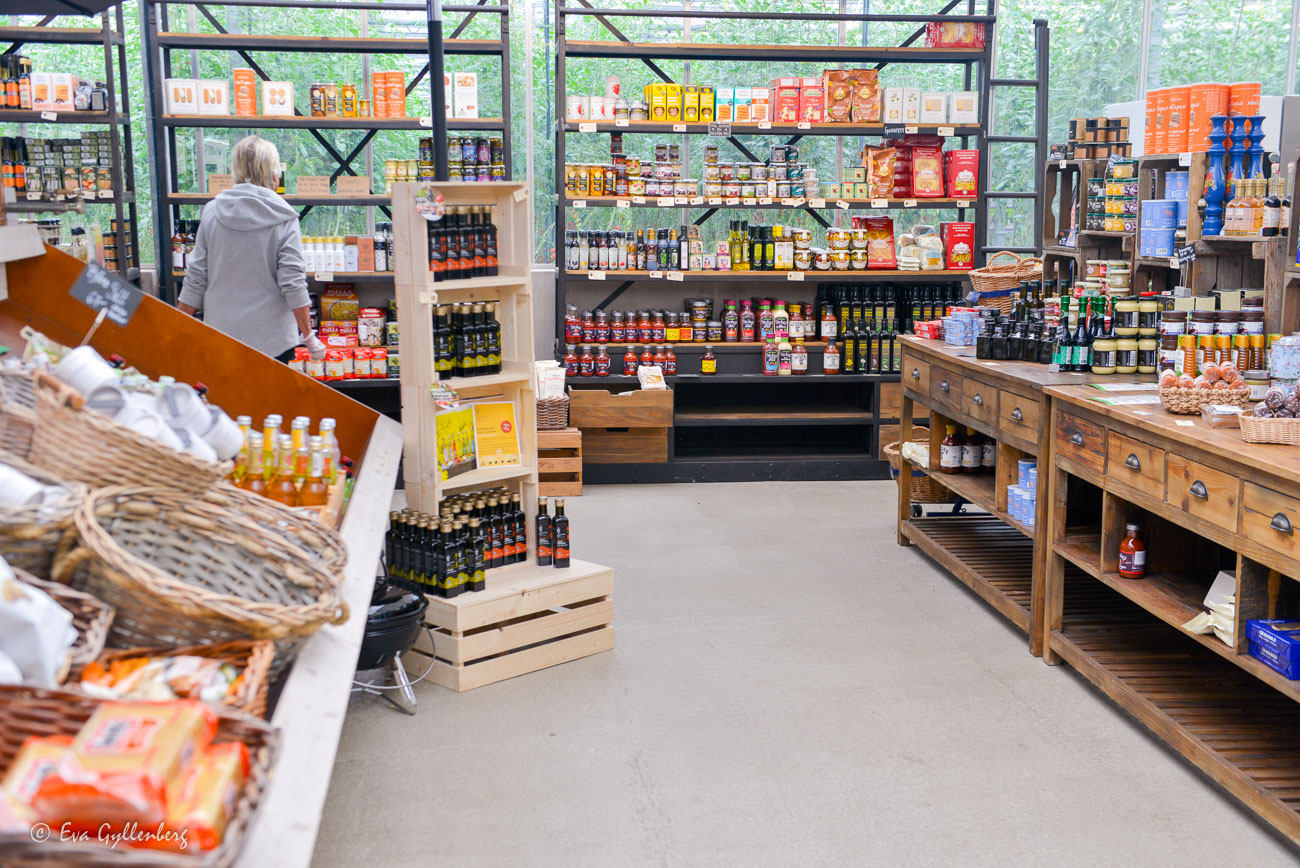 On Vikentomatoes outside Viken over 100 (!) different kinds of tomatoes are grown, but strawberries, cucumbers and beans are also grown here. In the well-stocked farm shop, you will find delicacies from other local growers and other delicacies from the Mediterranean. Buy a mixed bag of tomatoes with you as a Saturday treat. So good!
There is also a café and bistro with delicious tomato dishes, among other things.
Vikentomatoes
Rågån 41
263 65 Viken
Map (opens in new window)
Kullamust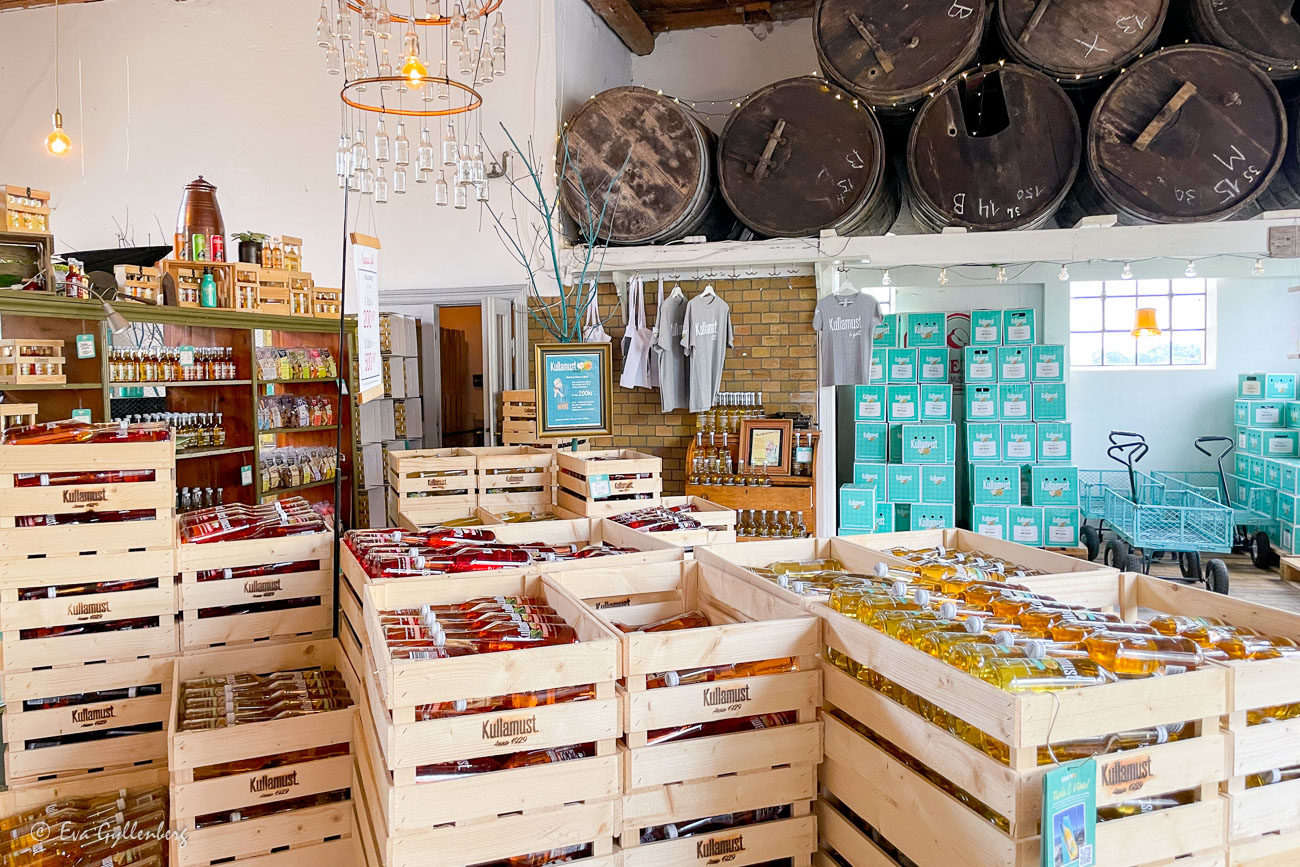 Since 1929, apples have been mustered Kullamust in Mjöhult. Here you buy must in a glass bottle completely without additives and with many good flavors. My favorite is unfiltered "cloudy apple", but apple-rhubarb and apple-raspberry are not stupid either. There is also a café with lots of good cakes.
Kullamust
Mjöhultsvägen 354
263 93 Hoganäs
Map
Larsviken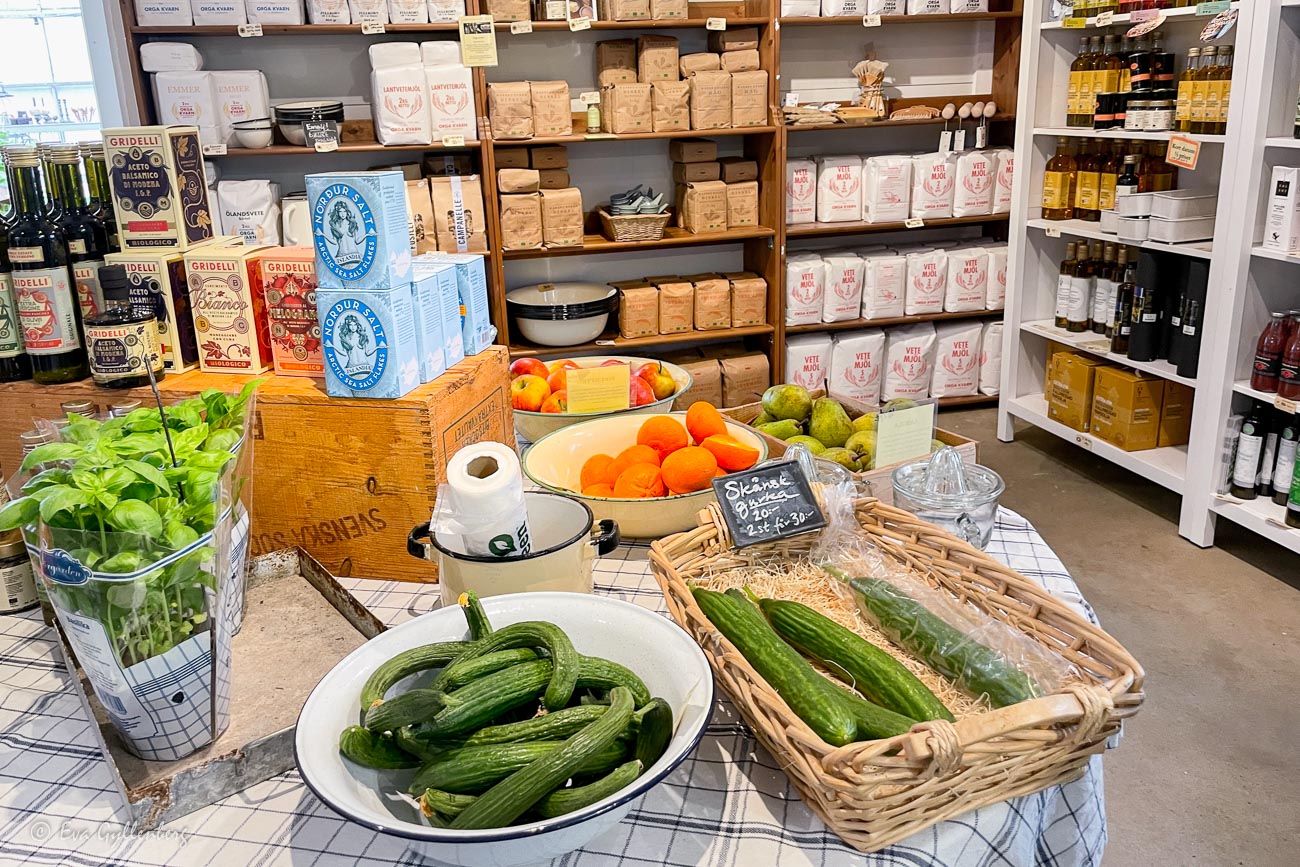 Larsviken outside Viken is a family farm that has been in the family for many generations. Here you will find a large farm shop that not only sells its own products (mainly potatoes, root vegetables and beef), but also other sustainably produced and/or locally grown products. Don't miss their nice interior items and books!
Larsviken
Lars Bengts väg 84-3
263 65 Viken
Map
Ellagården's berries
In Strandbaden, unsprayed strawberries and raspberries are grown at Ellagården during the season. The berries are sold in a small stall right next to the farm. The berries are popular and often run out early in the day, so don't get here too late!
Ellagården's berries
Väsby Fäladsväg 350
263 91 Strandbaden
Map
Engelbrecht's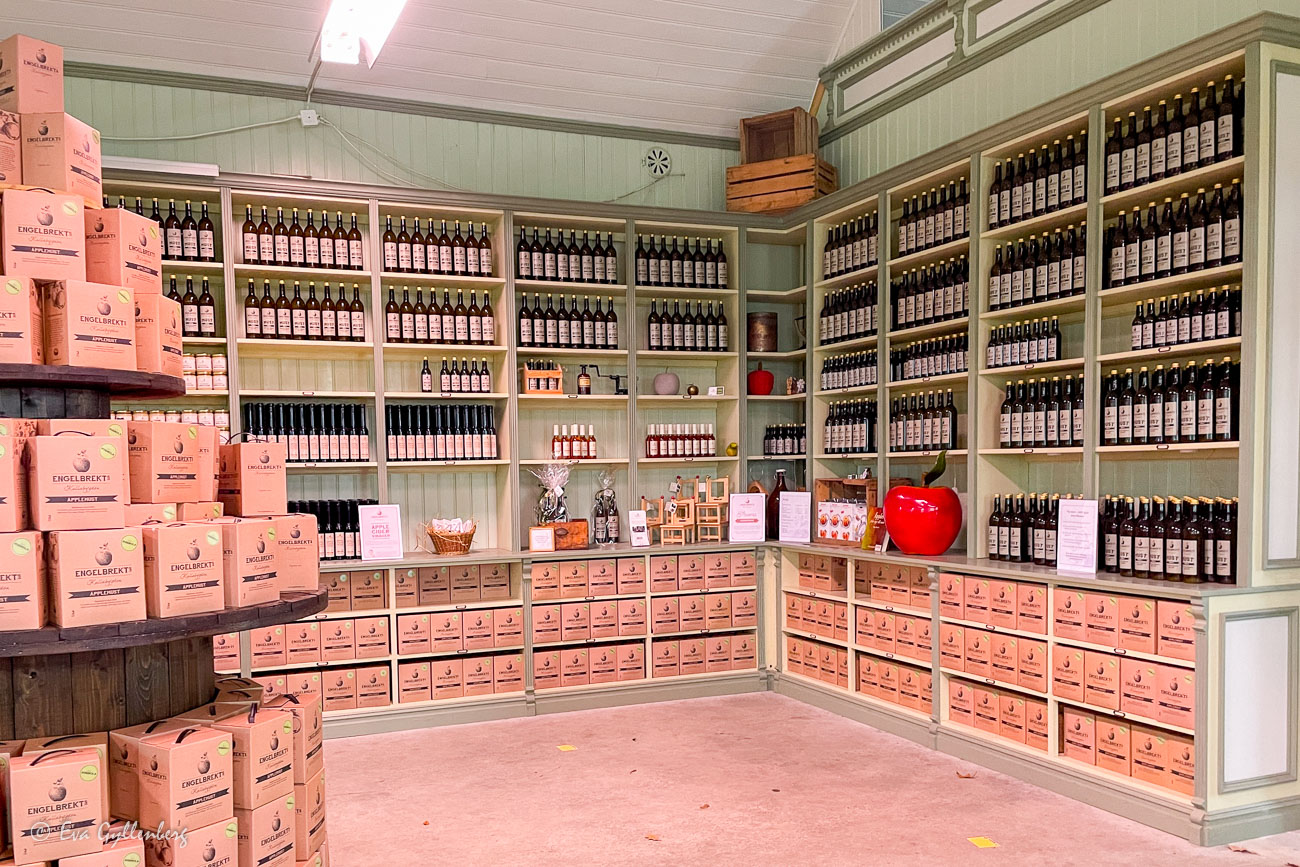 Engelbrekts in Södåkra outside Svanshall grows really good apples. Many different kinds of apples are grown here and in the farm shop you can buy must, apples in bulk and honey all year round. A bonus is that you get to taste the different apple varieties before you shop, so it's not impossible that you'll find a new favorite variety while you're here!
Engelbrekt's Apple
Gamla Södåkravägen 233
263 92 Jonstorp
Map
Bagger's Farm Shop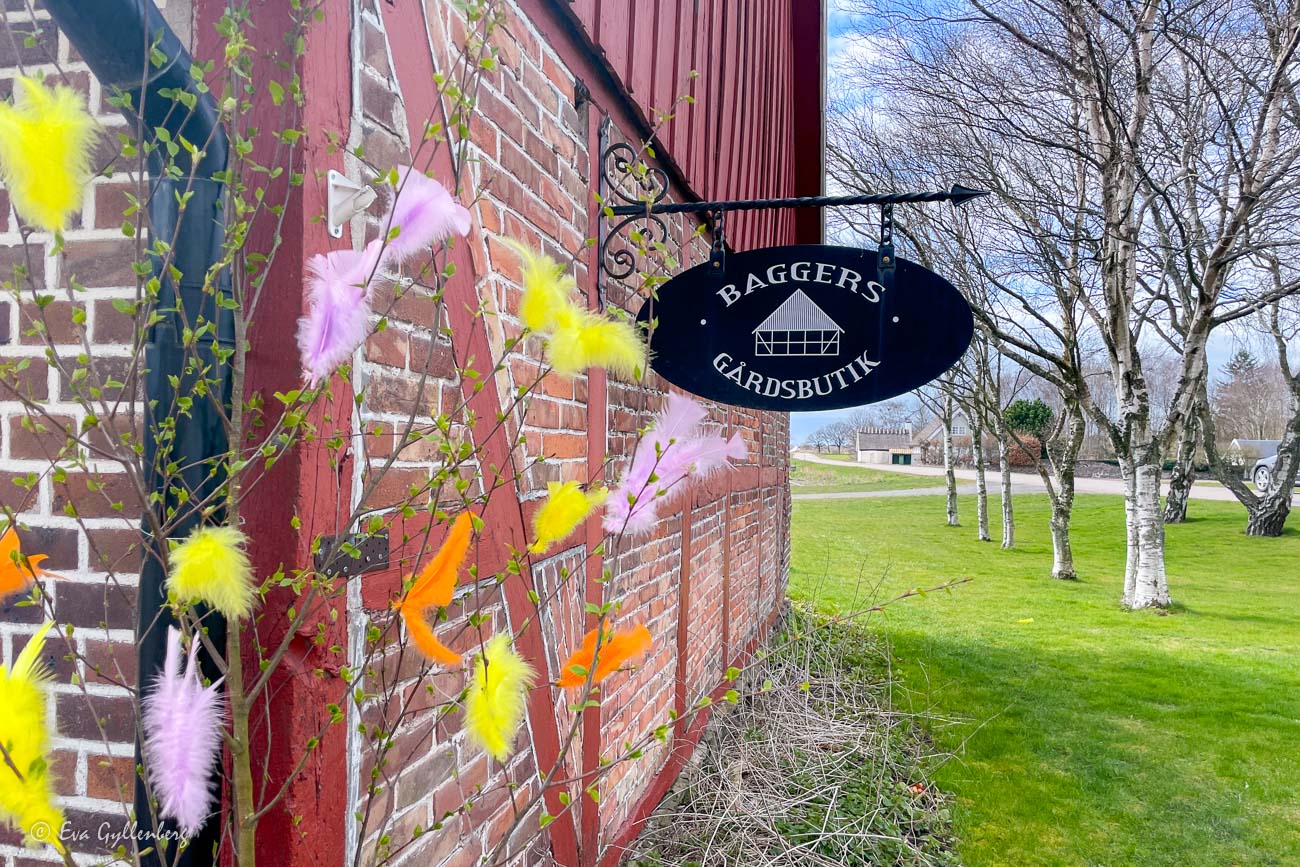 In Baggers Gårdsbutik outside Höganäs you will find what the farm grows - lots of potatoes, but also asparagus and other vegetables. As it is an unmanned farm shop, the opening hours are also generous, so there is always time to stop by and do some good shopping!
Baggers Farm Shop
Måarpsvägen 30
263 91 Hoganäs
Map
Trädgården på Skäret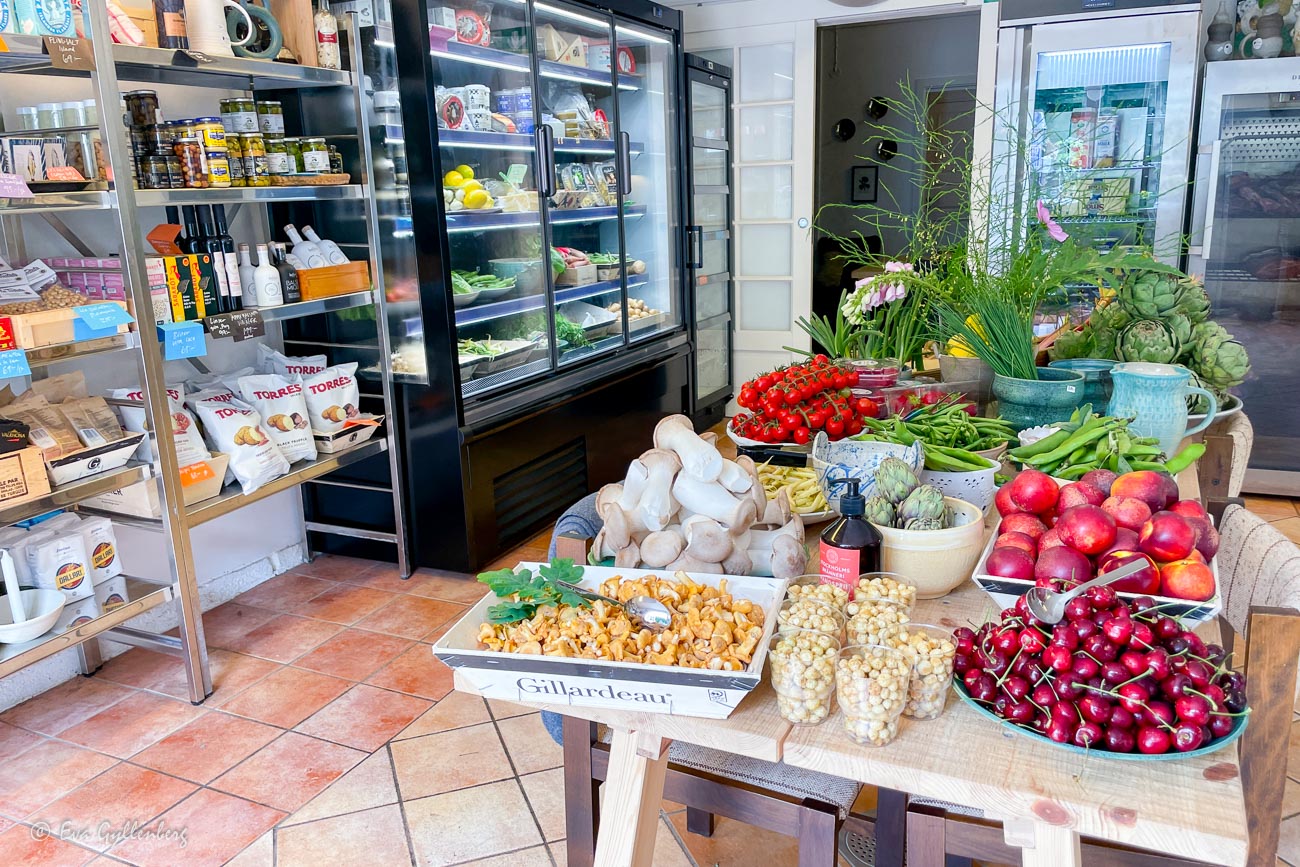 Trädgården på Skäret is the place I always return to - if only to buy perfect reindeer fillet, crayfish or their own vegetables. Or why not settle down in the sun and slurp a fresh oyster with a glass of bubbly? There is so much good stuff here that it's hard to get tired. They also cook incredibly good food and their ready-made packages for the Christmas table or Easter dinner are highly recommended!
Trädgården på Skäret
Norra Kustvägen 866
263 72 Nyhamnslage
Map
The greenhouses in Brunnby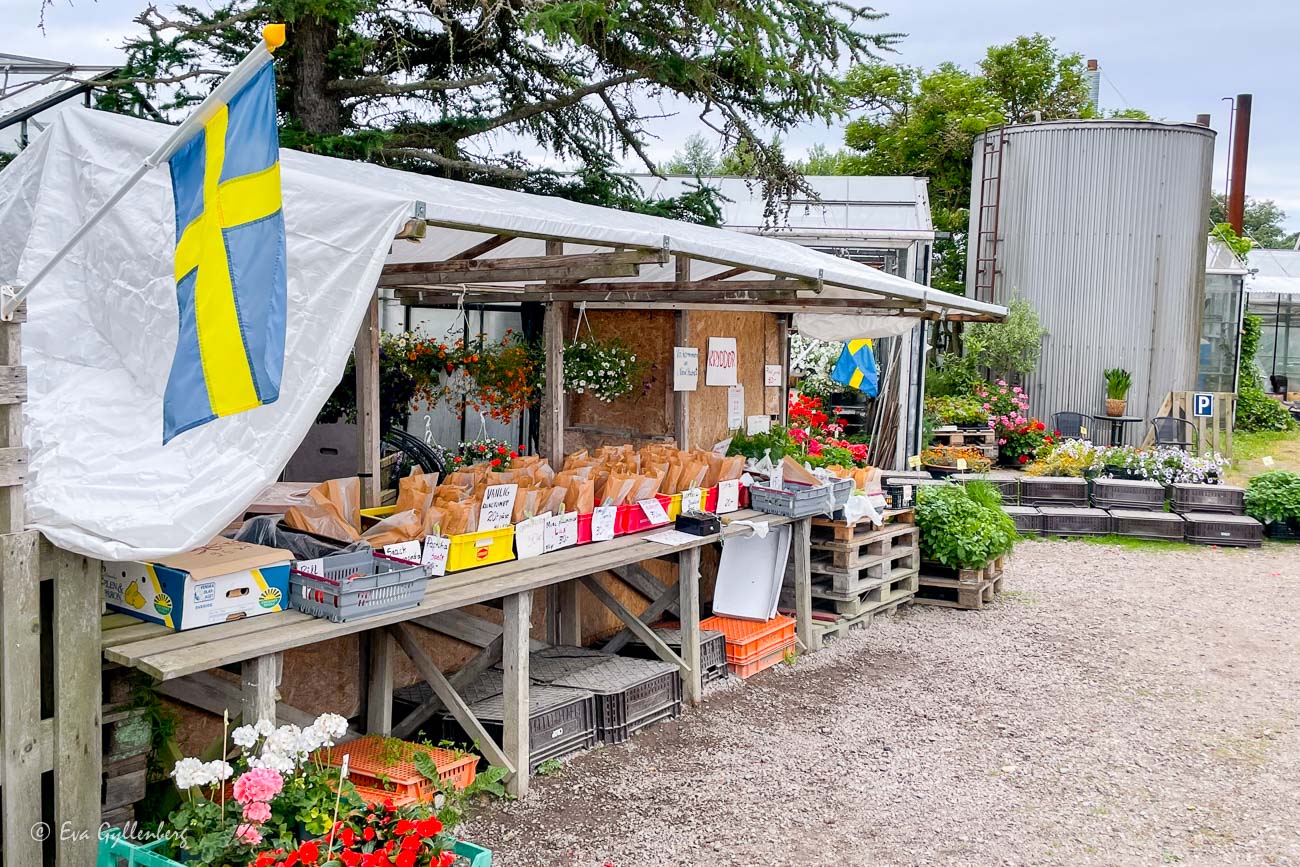 I actually have no idea what the farm is called, but we usually say that we go to the "greenhouses in Brunnby" when we go shopping for vegetables. A lot of tomatoes are sold here, but also other vegetables, honey and flowers in season. Generous opening hours and "almost always open".
Bränneslyckevägen 77
260 41 Nyhamnslage
Map
Ornakärr sea buckthorn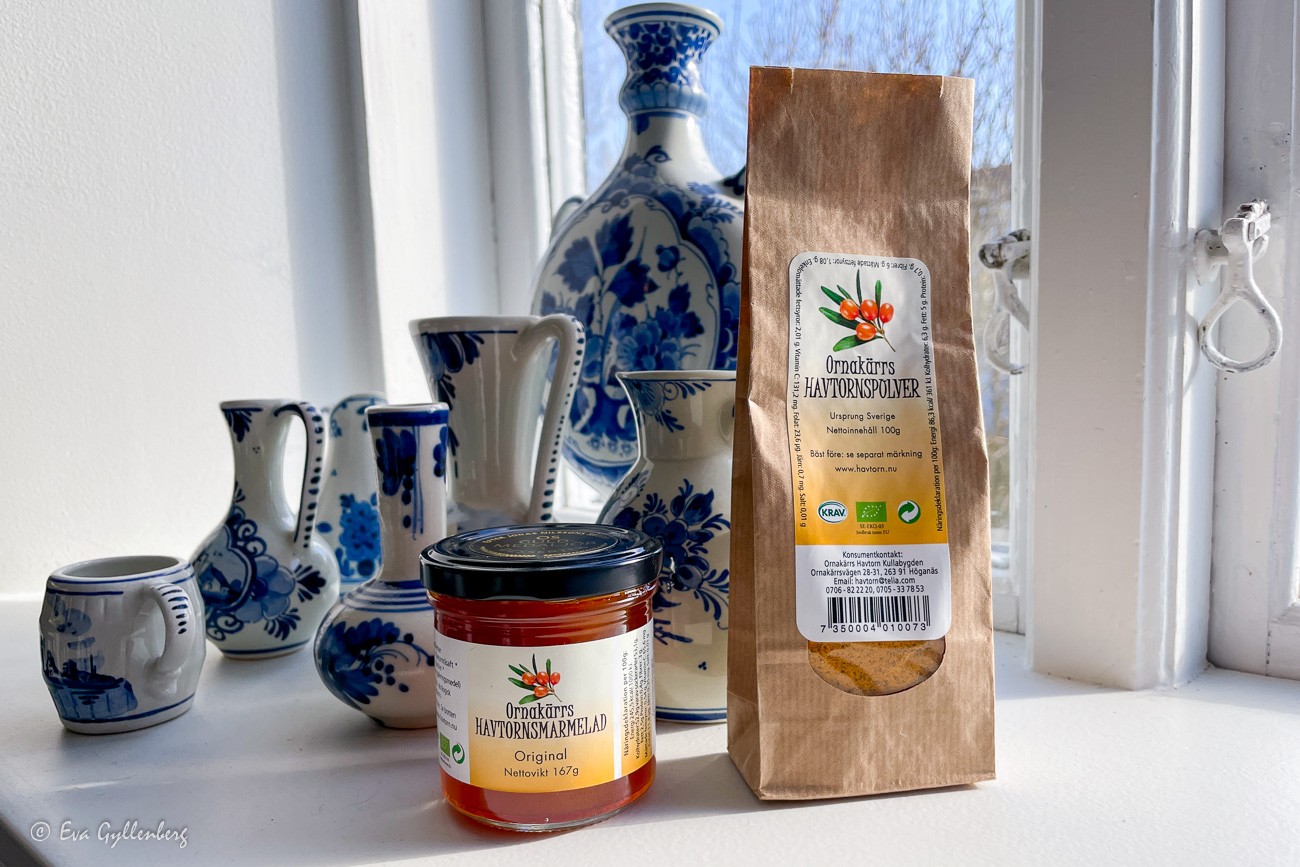 Sea buckthorn are real little vitamin bombs and if you want to know everything about sea buckthorn, you should go to Ornakärr sea buckthorn between Höganäs and Jonstorp. Here you will find an organic cultivation of over 1000 bushes and products such as juice, marmalade, powder and frozen berries.
Ornakärr sea buckthorn
Ornakärrsvägen 28-31
263 91 Hoganäs
Map
Kullagourmet
In Mjöhult you will find Kullagourmet, a small delicatessen with a focus on Italian delicacies, but which also has some products from local growers. Parmigiano Reggiano, risotto, olive oil and balsamic are just some of the delicacies you will find here.
Kullagourmet
Rälsvägen 3
263 94 Hoganäs
Map
Varalöv farm shop
On the edge of Kullabygden, you will find Varalöv's farm shop. In the large store you will find the farm's own vegetables, but also a lot of marmalade, pickles and plants.
Varalöv farm shop
Helsingborgsvägen 434
262 96 Angelholm
Map
Kullasparris
During the weekends in May and June, you should take the opportunity to go to Kullasparris outside Jonstorp if you want to get hold of really freshly harvested asparagus! During the rest of the year, you can also find corn, eggs and vegetables here, and farm tours are held.
Kullasparris
Hässlebovägen 12-22
263 92 Jonstorp
Map
Have I missed any of your favorite stores at Kullahalvön? Please let me know about more lovely farm shops I can visit!
Have you been here? What did you think of the destination?
Been there - didn't like it!
0
Not keen at all to go here!
0
Eva Gyllenberg
Travel blogger, gastronaut, photographer and family adventurer with over 55 countries in his luggage. Eva loves trips that include beautiful nature, hiking boots and well-cooked food. On the travel blog Rucksack she takes you to all corners of the world with the help of her inspiring pictures and texts.