When you go for a weekend trip, you don't want anything to go wrong. You want convenient flight times and you do not want to be rebooked or have problems with luggage or delays. For our weekend in Paris (September 2022) I searched around for the best option and ended up booking the Spanish low cost carrier Vueling, which now have direct flights between Stockholm and Paris. So far so good. But after I had booked, I read a lot of negative reviews online and almost got cold feet about the booking. Could Vueling really be that bad? After flying back and forth to Paris, however, I can state that my experience with Vueling was really good and I almost dare to say that Vueling is at least as good as both Norwegian and SAS!
Vueling won the Skytrax title "Europe's Best Low-Cost Airline" in 2021 and came second in 2022.
About Vueling
Vueling (pronounced "voo-elling") is a Spanish low-cost carrier owned by the same airline alliance as Iberia and British Airways. Vueling has been around since 2004 and today has 125 aircraft, all of Airbus. The most common model is the A320, but we flew their A321 both to and from Paris.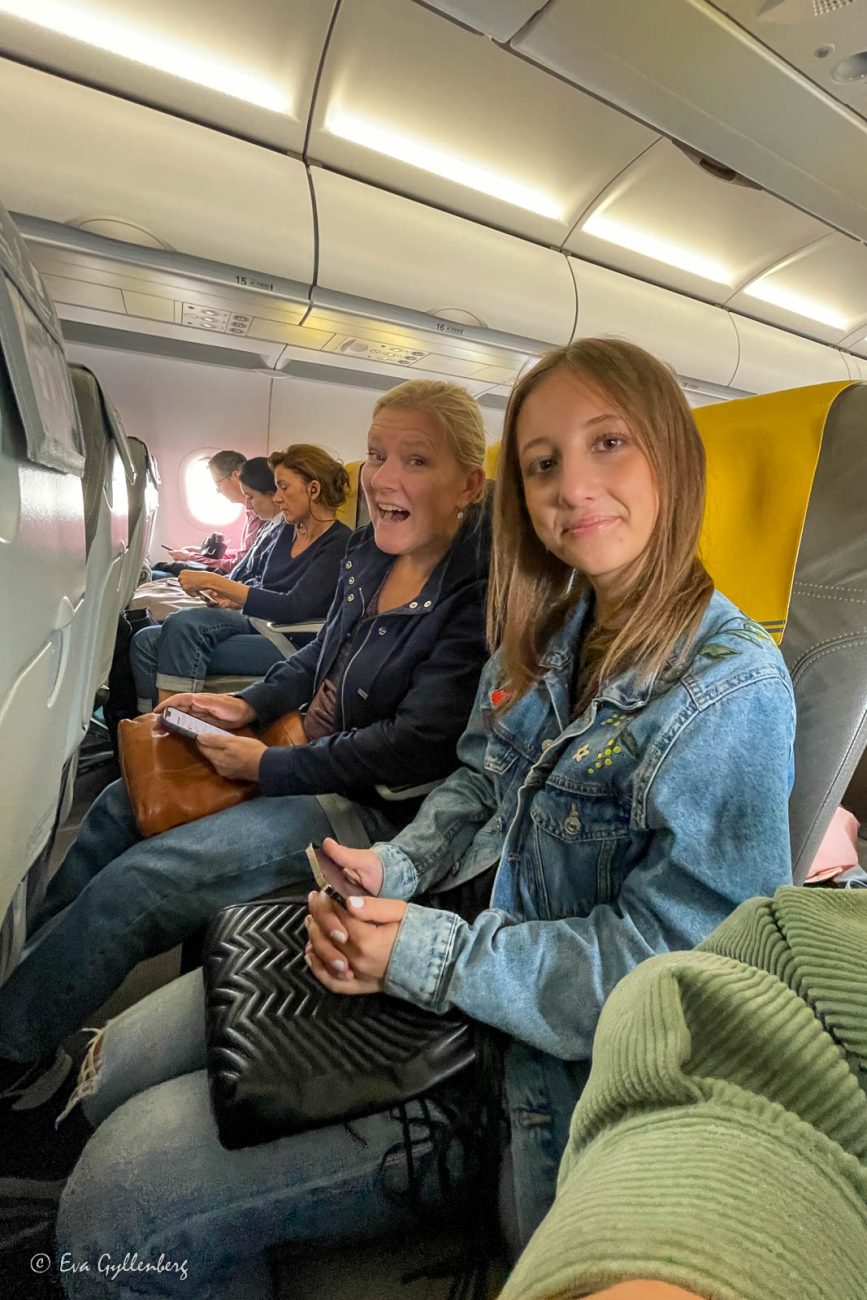 Tickets
When you book a ticket with Vueling, you need to immediately decide what type of trip you want to pay for. Vueling has four classes of tickets:
Basic
Optima
Family
Timeflex
If you book a Basic ticket, it is like getting on a bus. You are only allowed to bring one (1) small bag (40*20*30 cm) to keep under the seat in front of you. No cabin bag, no checked bag and the ticket cannot be rebooked. This is where I find the most complaints online, as many travelers have not understood that they are not allowed to bring a cabin bag in this fare unless they pay extra.
We booked Timeflex-tickets, which means that you may have both a small bag and a cabin bag of 10 kg. It also means that you get priority boarding (which is very good, as it secures a place in the hat rack for your cabin bag!), free cancellation/rebooking, fast track in the security checkpoint (at selected airports - unfortunately not at Arlanda) and free choice of seats on board. We didn't book checked luggage to avoid the mess of lost bags and waiting at the luggage belt, a cabin bag and a small backpack were more than enough for a weekend.
One thing that might be good to keep in mind is that Vueling lets passengers get off the plane five rows at a time, starting with row 1-5. All other lines have to sit down and wait, which I thought was a very good routine. Nice to avoid the crowds and the rush to get off first. Both in Paris (at Orly) and in Stockholm, passengers disembark at the front of the plane. If you know you are in a hurry to get off the plane, book seats far in advance.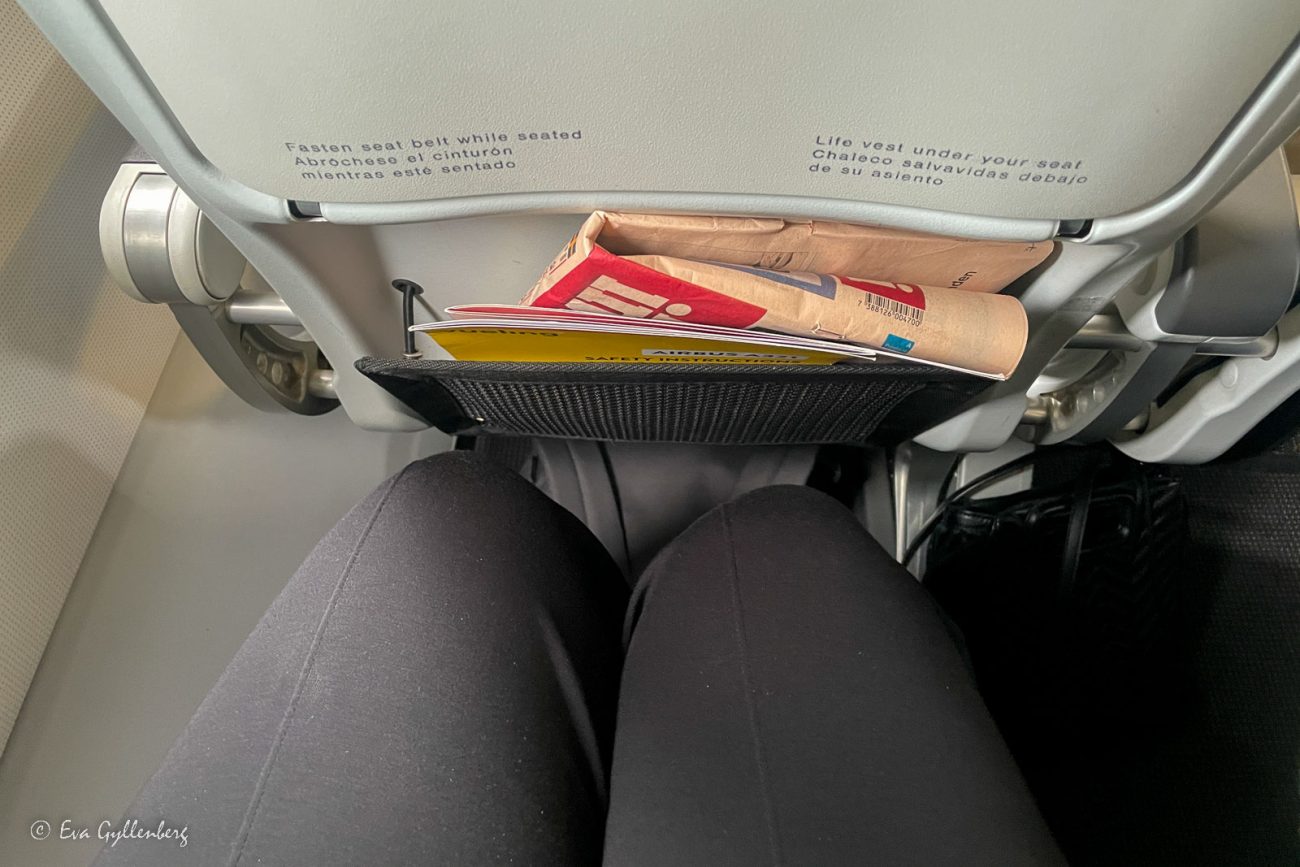 Check-in
Online check-in in Vueling's app (immediately after purchasing the ticket if you so wish) and boarding pass in the mobile phone. It was just a matter of going straight to security. Smooth and simple.
Airports
Vueling flies from terminal 2 at Arlanda, which is a bit smoother but at the same time with a slightly worse range of service than terminal 5. We couldn't visit the lounge, as it doesn't open until 08:30 (!) but on the plus side the security check went quickly .
Vueling flies to Orly airport in southern Paris, which was a new airport experience for me. I have previously only flown to Charles de Gaulle, which has always been a chaotic experience with disastrously poor food. Orly cannot boast of a better range of either service or food, but it is a relatively small airport which means that everything goes quickly. A bit like Bromma versus Arlanda. From the time we landed to the taxi it took 5 minutes and then the taxi took 20 minutes to get to the hotel. Much smoother than CdG simply.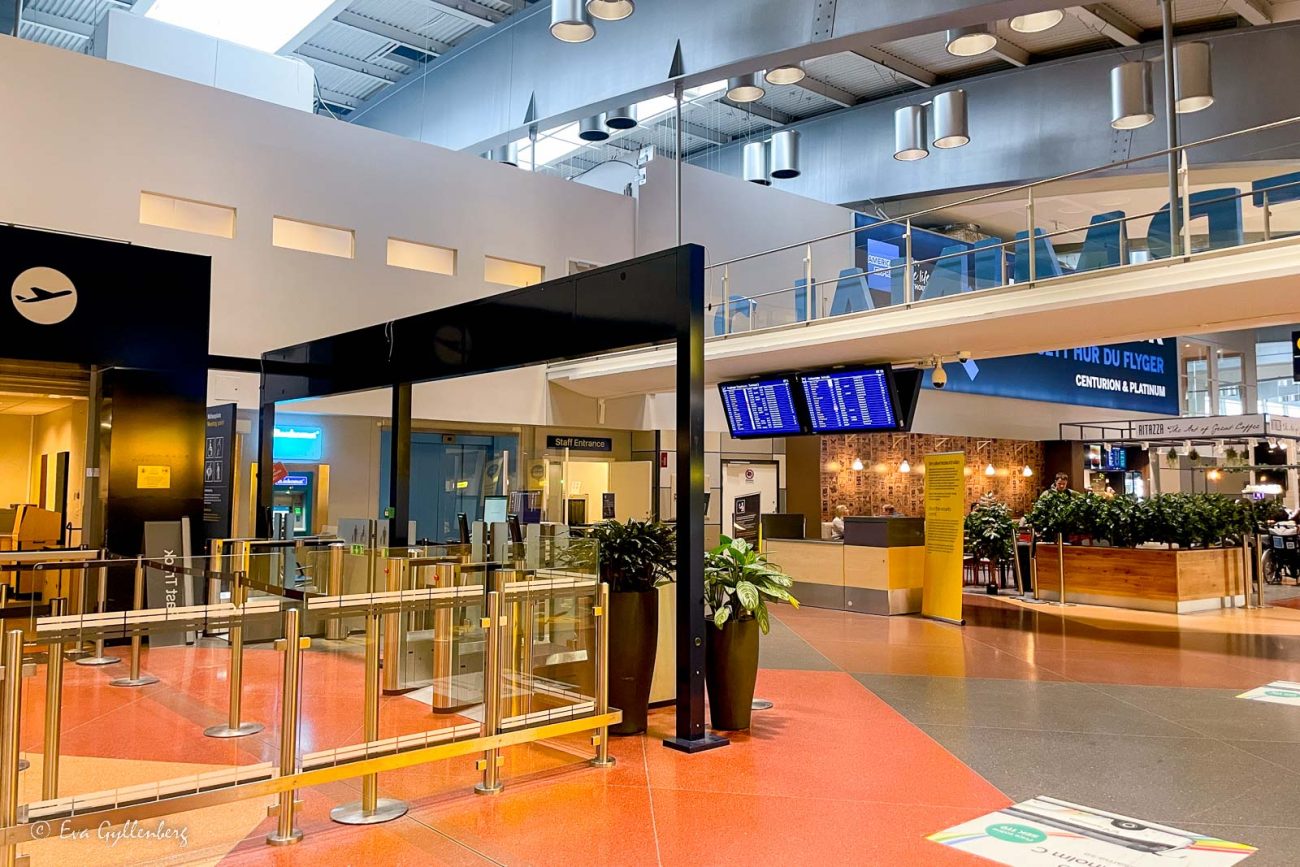 Personnel on board
During both flights there were French personnel on the plane. Pleasant, helpful and did not feel rushed.
Legroom and luggage space
We booked a standard seat on the plane, which on this A321 turned out to have plenty of room for my legs. I probably had almost 10 centimeters to the back of the chair in front of me. In addition, it was no problem to fit a backpack under the seat. It is possible to pay a few hundred Swedish kroner extra if you want to sit by the emergency exits.
We had priority boarding and boarded the plane first and were able to put our cabin bags into empty hat racks. But there was no problem with space for bags in the cabin either on the way down or home despite fully booked flights. On the way home, however, the airline offered all travelers to check in their hand luggage for free at the gate to reduce the risk of congestion, and many took up that offer.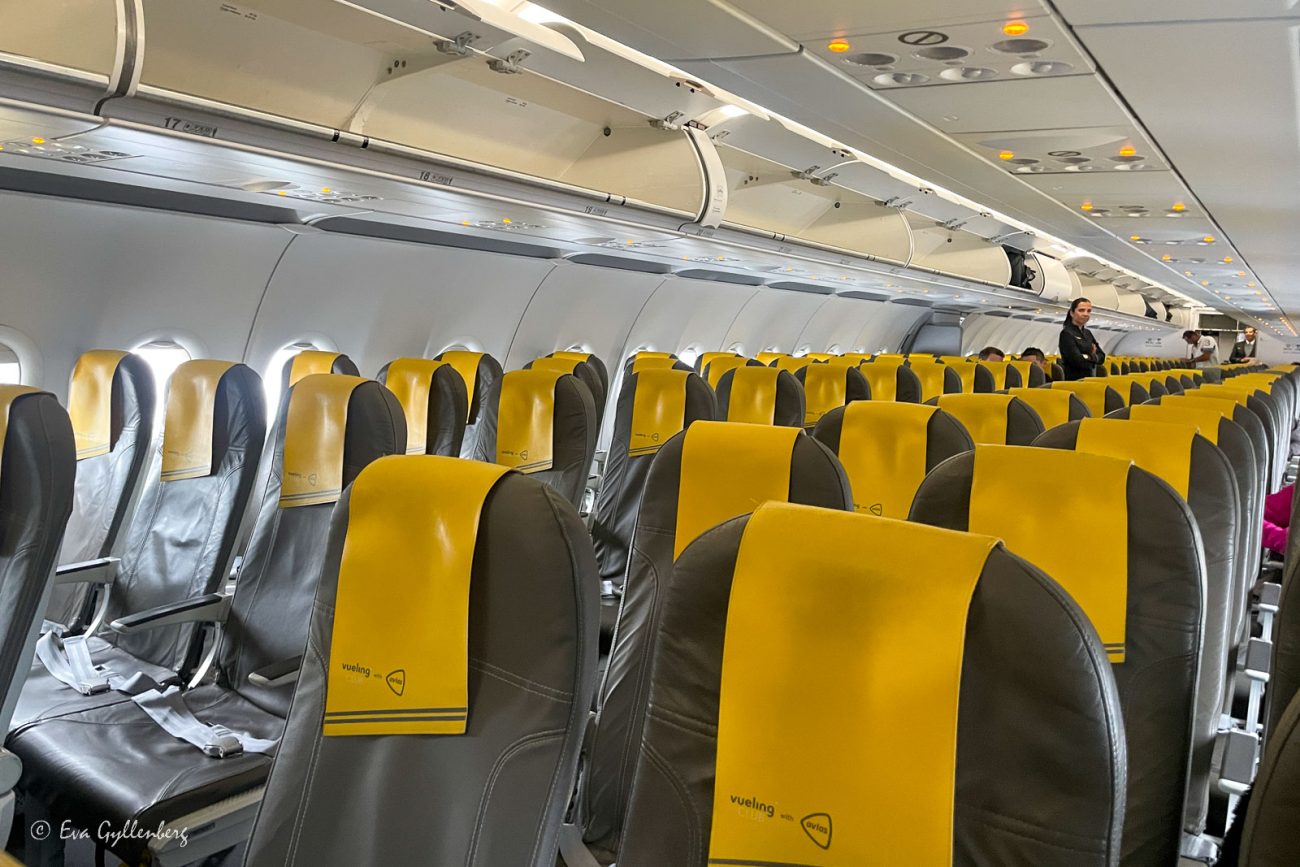 Boarding
Boarding was quick and smooth both at Arlanda and at Orly. Those with priority boarding get boarding group 1 and are let on board first and all others are divided into later boarding groups. There were fully booked flights both to and from Paris, but we were on the plane quickly and got off on time on both flights.
Service on board
Unlike many other airlines, it was an affordable menu that was served on board. The staff went out twice during the flight with the cart selling light food and drinks. A beer cost 3,15 euros, a soft drink 3 euros, a quinoa salad with chickpeas 4,75 euros.
There was internet on the flight to buy for those who needed it. I didn't do that. But I took the opportunity and bought an aluminum water bottle for 8 euros, which also included a drink.
Time table and punctuality
We landed ahead of schedule on both of our flights. We could have landed almost 30 minutes ahead of schedule in Paris, but instead of landing we had to circle around town.
The bottom line
The trip with Vueling was perfect! Smooth, pleasant and above all – on time. When I have read the negative comments online in retrospect, in many cases they have been about lost luggage, delays and problems with rebooking - things that most airlines have had big problems with since the pandemic began. I myself have not had any contact with their customer service, so I have no experience with either their availability or problem solving ability.
But what are the travelers complaining about then? Some complain that other travelers on the plane had to take more luggage with them than they got themselves (someone who didn't understand that you have to book luggage?) or that the gate was changed at the airport (rather the airport's problem?) or that they got rid of their seats due to overbooking (as they had not checked in online). Overbooking is generally a scourge that I hope the airlines find a better way to deal with, but it's understandable that they want to fill the plane again after two years of canceled planes and refunds.
Would I book Vueling again?
Yes! Good flight, good price and happy customer! The next time I fly with them, however, I will book the same ticket class as this time and only travel with hand luggage - just to be safe.
A good thing to note if you want to fly with your dog, is that Vueling allows 10 kg pet in the cabin. Much more generous than most other companies!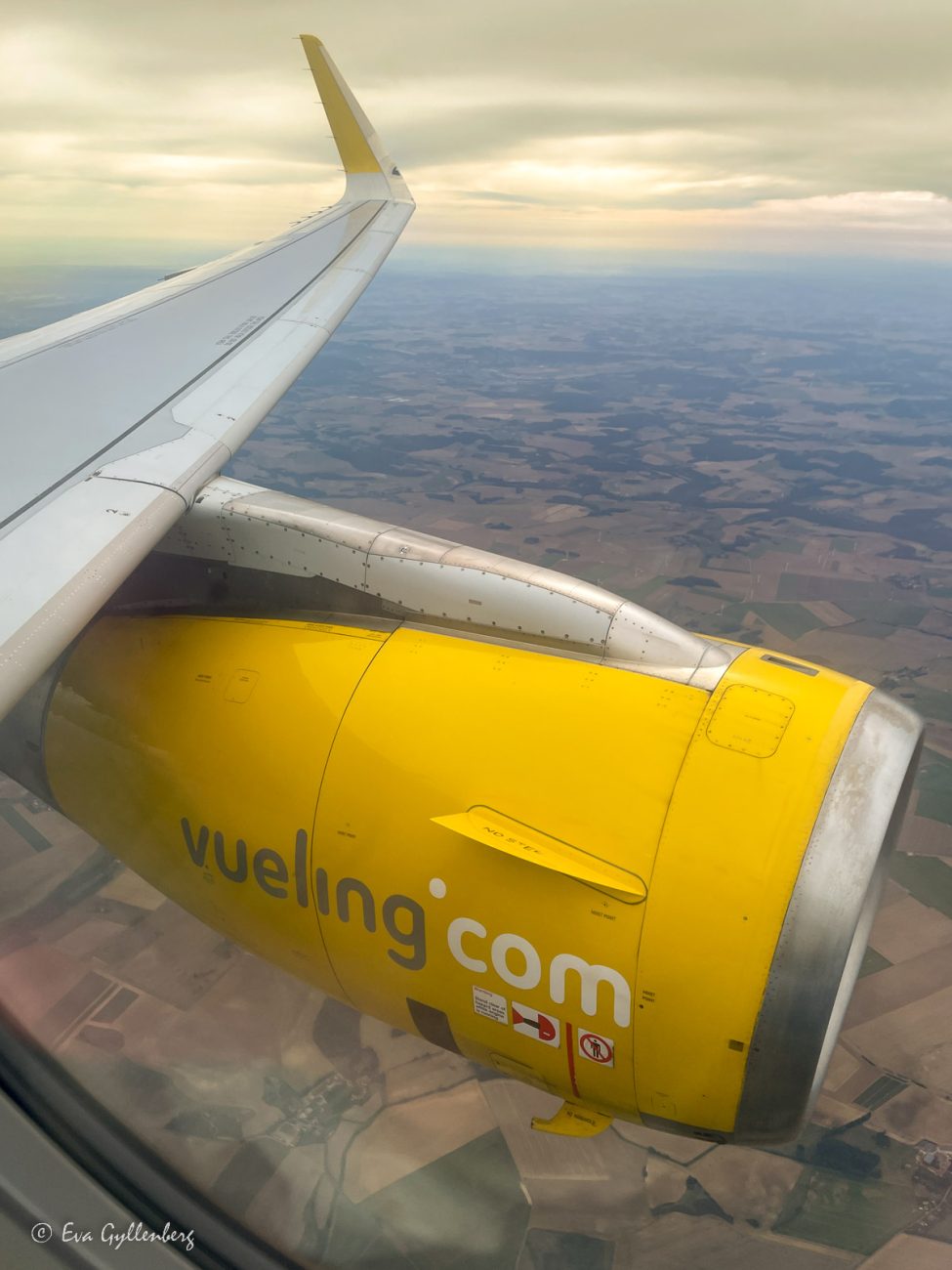 Have you flown Vueling? What was your experience of the flight?
Do you want to read more about France? Look into my France page!
Have you been here? What did you think of the destination?
Been there - didn't like it!
0
Not keen at all to go here!
0
Eva Gyllenberg
Travel blogger, gastronaut, photographer and family adventurer with over 55 countries in his luggage. Eva loves trips that include beautiful nature, hiking boots and well-cooked food. On the travel blog Rucksack she takes you to all corners of the world with the help of her inspiring pictures and texts.