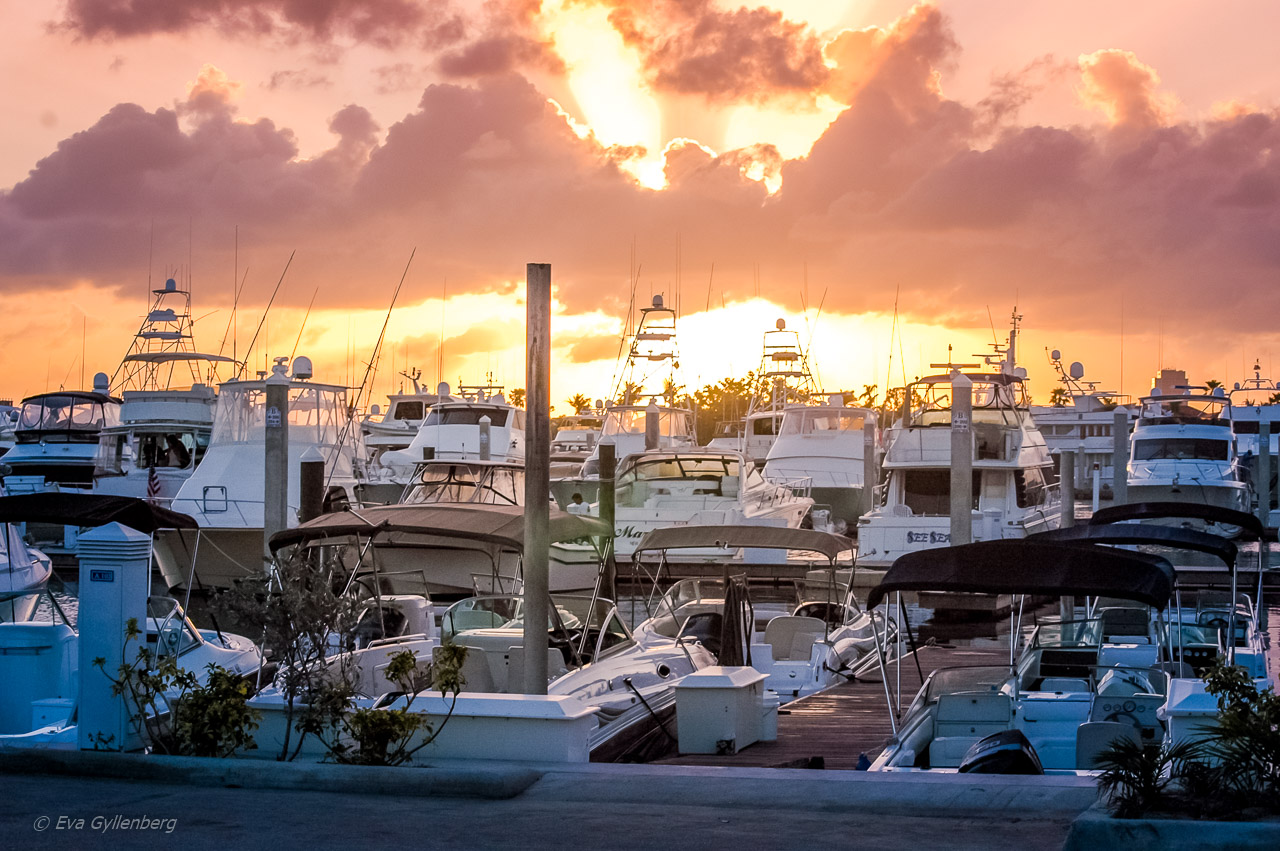 It's not hard to understand why all American retirees want to move to Florida, or why so many college students travel here to party on their spring break. Miami beach's pastel-colored facades at sunset on the palm-strewn beaches make most people feel vibes from the Caribbean. Not to mention Key West, where the swinging rhythms play all night and the distance to Cuba feels less than a stone's throw.
But Florida doesn't just attract celebrities, party people and sun worshippers. Around Orlando, sun-weary families can visit more theme parks than they have time (and money!) for, and at the Kennedy Space Center, all space enthusiasts can poke at moon rocks and see old spaceships. Nature lovers can get their slice of Florida by visiting Everglades National Park—a park with so much more than alligators and swamps (although the alligators are real delicacies).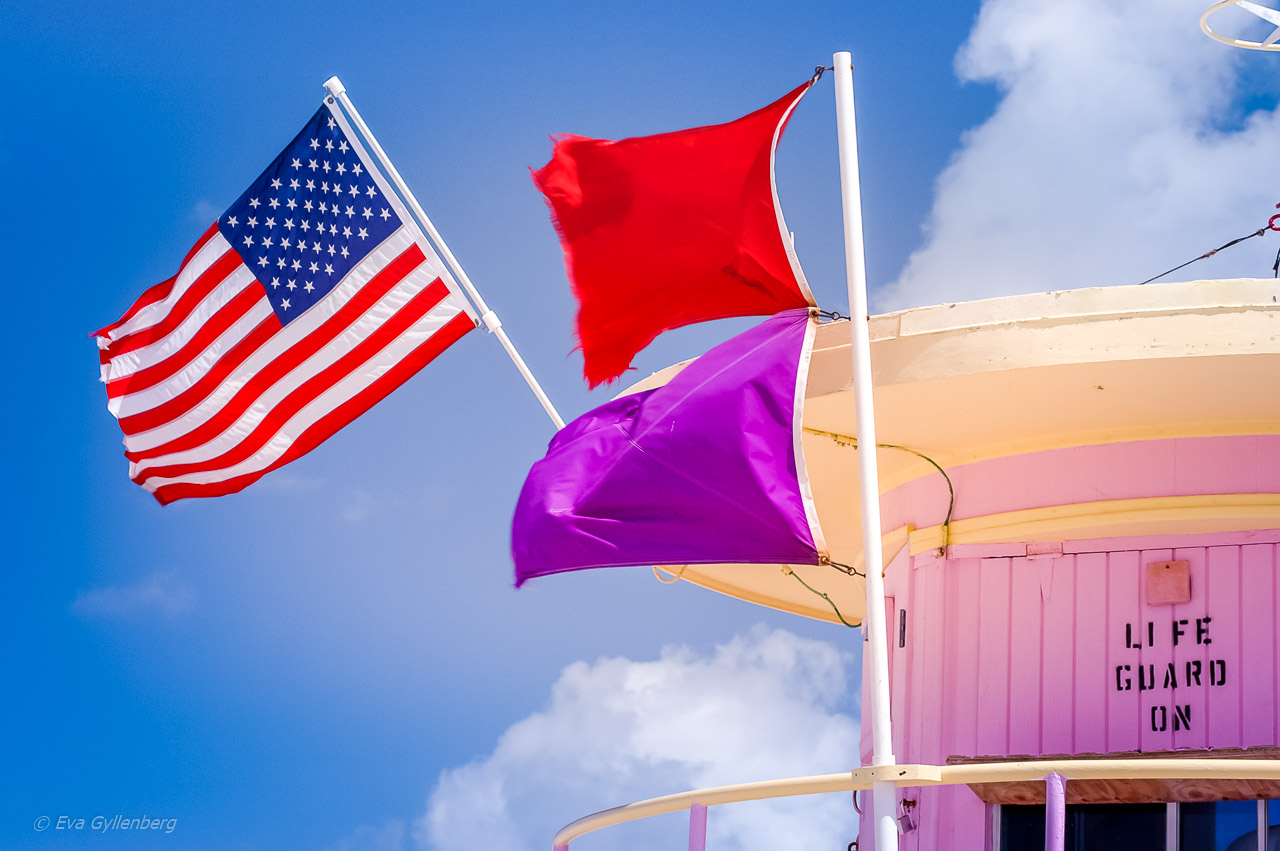 Florida is a perfect destination for anyone who wants an active vacation and doesn't just want to lie still on a beach and soak up the sun for two weeks. We rented a car and drove around Florida to see what "the sunshine state" had to offer.
Travel around
As everywhere in the USA, the car is a necessary tool to be able to experience Florida. There are good bus connections between the major cities, but if you want to visit some remote beaches or nature reserves, a car is a must. By American standards, renting a car in Florida is expensive. It is often extra expensive to rent a car if you are under 25 years old, check the conditions an extra time before choosing a car rental company.
Weather and climate
Florida's heat extends all year round, but if you want to be sure of good weather, the winter months are the best time - although it can be a bit cold if you are a hot tub (we were there in March and didn't swim a single day, as we thought it was a little too cold in the water). Summer is hot and humid and the area is often hit by severe hurricanes in late summer and fall, resulting in evacuations and flooding.
If you are traveling during hurricane season, it is good to follow the development of the low pressure over the Atlantic National Hurricane Center. However, prices are lower and tourists fewer during hurricane season, which is quite nice in a destination that attracts millions and millions of visitors every year. If you want to visit the Everglades, spring is the best time, when the swamps are drier and there are fewer mosquitoes.
Miami
In America's glamor city, the celebrities are glittering in the race with the shiny waves. In Miami, the celebrity factor is high, and don't be surprised if you suddenly walk into a film shoot on South Beach - film shoots are more the rule than the exception. If you've thought that the magical yellow glow that every frame of film in CSI-Miami has is a little unnatural, you'll soon see that's not the case. As the sun begins to set over the wide beaches and the clink of ice-cold drinks spreads over South Beach, the yellow glow also sweeps in like a warm blanket. Here among the pastel-colored Art Deco houses of Miami, the night is long.
Go rollerblading after South beach's perfect promenade before settling down among the restaurants or heading out and into the nightlife among the young and trendy. If you have energy left to explore Miami the next day, the Wolfsonian Museum with designer items at a convenient distance from the beach.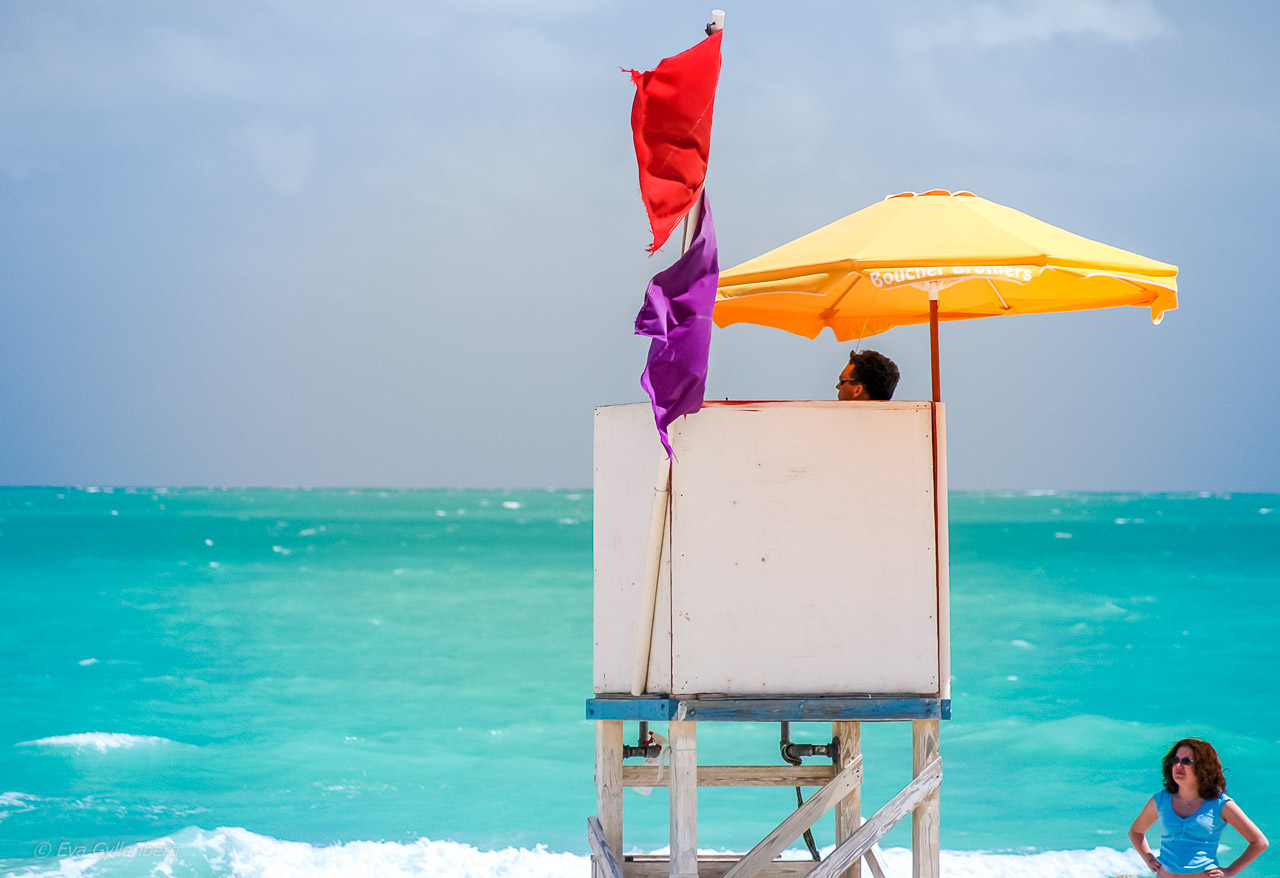 Naples
If Miami is the image of party and beauty, Naples on the west coast is more about calm, luxury and golf. In this capital for golfers (more than 50 golf courses!) lies a perfect beach resort with stunning white beaches and the softest sand you've ever sunk your toes into. The beach is surrounded by palm trees, ramshackle villas and pelicans, but even in high season the beach doesn't feel crowded .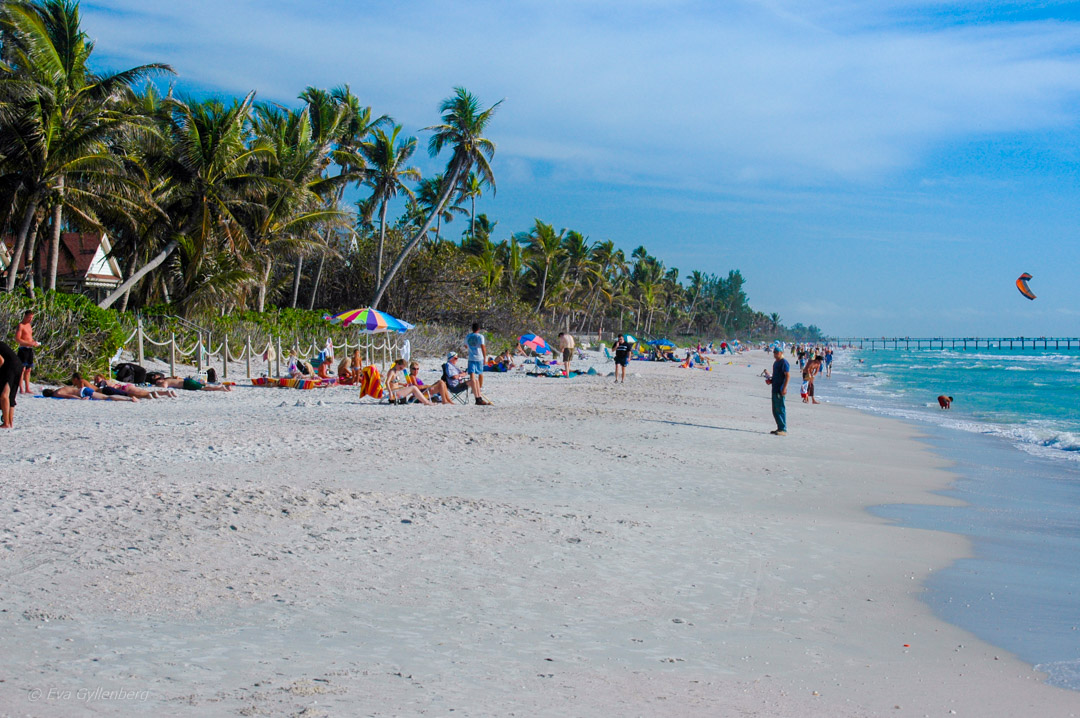 Naples became our favorite on the trip - maybe because we ate a fantastic well-cooked Italian dinner in one of the city's beautiful restaurants, maybe because the beach is better than most beaches you'll find in the West Indies, or maybe just because everything feels so arranged perfectly in Naples.
Sanibel Island
You can't help but pick shells on Sanibel Island. Regardless of age or gender, most visitors sooner or later make a genuine so-called Sanibel Stoop - i.e. bends down and picks shells with the bottom in the air. Because that's how most beachgoers primarily enjoy Sanibel's beautiful beaches. Who can sit still and read a book when one shell is more beautiful than the other you just found?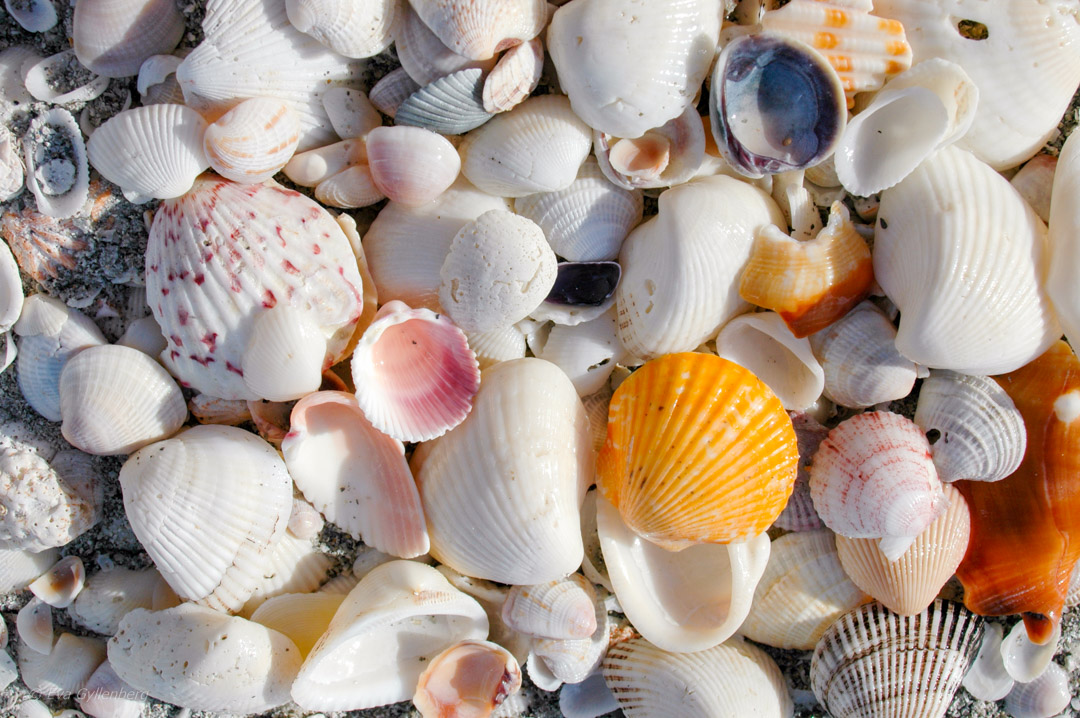 Sanibel is easily reached via bridge from the mainland. The island is covered in low houses, footpaths, art galleries and seafood restaurants. Here you stay at one of the small bed and breakfasts that are scattered on Sanibel and nearby Captiva. If the pulse of Miami has worn you out, a few days on Sanibel is the best medicine.
Key West
Already on the way by car from the mainland to Key West, you realize that Key West is not like the rest of Florida. Mile after mile of bridges over small islands succeed each other before you finally come out to Key West. Here you are closer to Havana than Miami - and it feels like it. Here in old Key West, you'll meet Hemingway and verdant gardens while being showered with lots of knick-knacks and entertainment on the main drag, Duval street.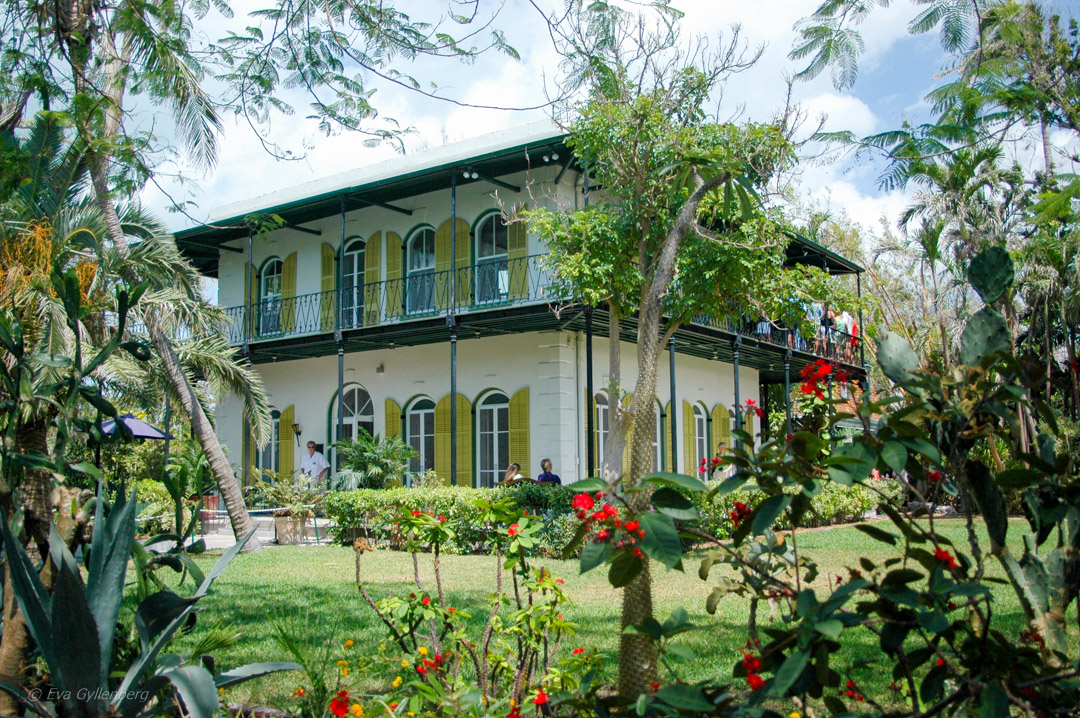 The cruise ships take turns in the harbor and the tourists walk the streets in a frenzy, but despite this, Key West is quite charming. If you are interested in diving and snorkeling, one of the Caribbean's best coral reefs is located outside Key Largo. In the shallow waters surrounding John Pennekamp Coral Reef State Park, the reefs are as colorful and vibrant as you'd expect. Here you can snorkel, dive or ride a glass bottom boat. If you want to experience the underwater life above the surface, there are several deep sea fishing operators in Key West.
Everglades National Park
Despite all the exploitation of Florida's sunny beaches, there is a long stretch of coastline in South Florida that is completely unexploited. In a large river delta where fresh water meets salt water, lies Everglades National Park – one of Florida's greatest attractions.
The Everglades became a national park 50 years ago and have since struggled with water shortages due to the growing population. Contrary to popular belief, the Everglades is not just swampland with alligators, but also large areas of ocean and mangrove forest and nesting flocks of birds.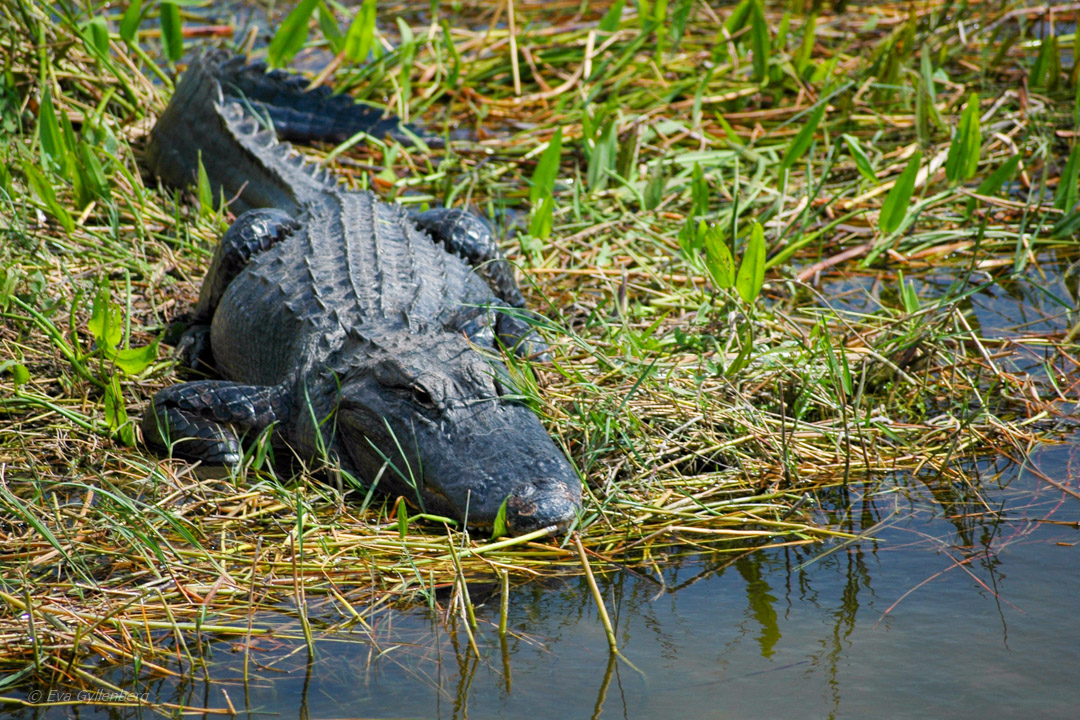 The best way to experience the Everglades is to rent a canoe and paddle out into the archipelago. If you want the chance to see a calmly swimming manatee or playing dolphins, it is best to travel slowly. If you see a manatee, you are very lucky, as manatees are becoming fewer and fewer due to careless boats and sharp boat engines. The birdlife is rich and can be experienced both on land and at sea, with all kinds of seabirds, pelicans, herons, ibis and flamingos.
Miles of walkways on wooden stilts cross the Everglades and you get really close to the kings of the park – the alligators and crocodiles. However, the crocodiles are rare and live in salt water, while the alligators laze in the sun wherever you least expect it. Although the alligators appear lethargic, the safety distance is 5 meters, as they can jump without warning or make quick lunges with their powerful jaws.
See more photos from the Everglades in my Everglades photo album.
Kennedy Space Center
No vacation in Florida is complete without a visit to the world's most famous space launch site - Kennedy Space Center. Anyone who has ever dreamed of experiencing a spacewalk or who excitedly followed Birdsong's space flight has something here to pick up. Watch space shuttles and rockets or have lunch with an astronaut.
Although Nasa has stopped sending manned rockets into space now, there is plenty of exciting history about the glory days of space travel here that is well worth a visit. For example, have you ever poked a rock from the moon? Here you can do it.
Fort Lauderdale
Fort Lauderdale is a relatively quiet city with nice beaches a stone's throw from glittering Miami, except for a few weeks in April. Spring break – the spring break for American school youth – fills the beaches with loud pulsating dance music and long nights.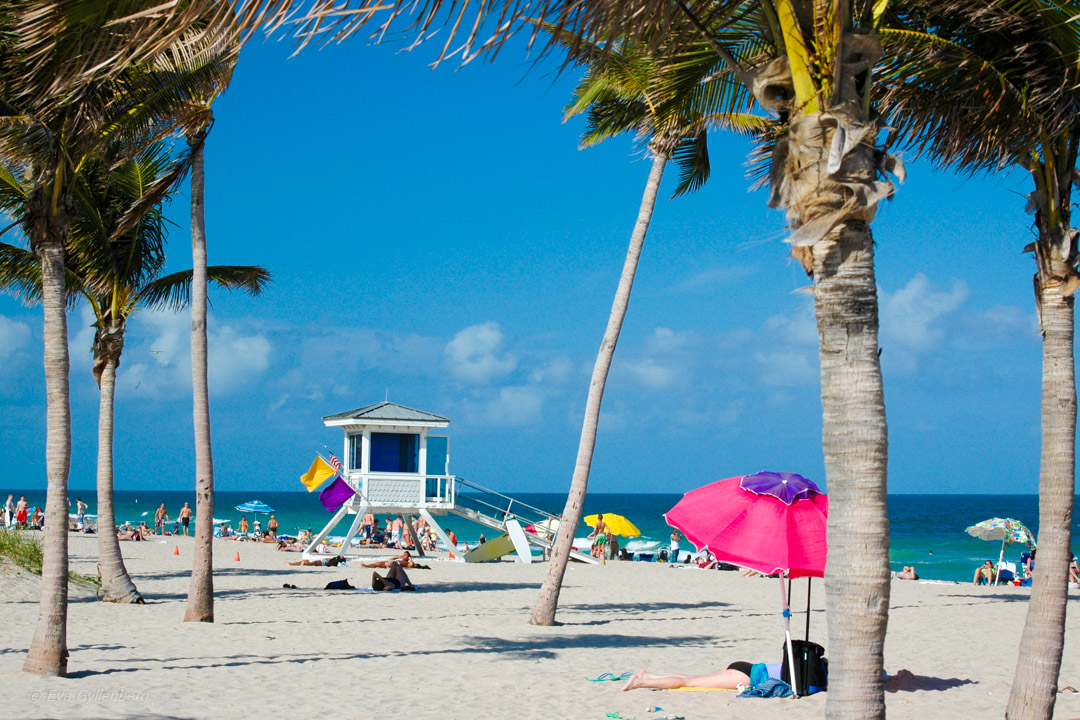 Fort Lauderdale doesn't party as much as Miami the rest of the year, but there is something for both quiet families with children and night owls. If you like shopping, you can visit Sawgrass mills – one of America's largest outlets, with more than 350 stores with well-known brands.
Orlando
If Orlando were to have a city coat of arms, it would probably have two round, black ears. Here in the world's largest playground, there are more amusement parks than you have time and money for, and the biggest of all is Walt Disney World. Disney World has no less than four theme parks – Magic kingdom park (the fairytale land with the Sleeping Beauty Castle), Epcot (future and world exhibition), Disney's Hollywood studios (movies and stunts) and Disney's Animal Kingdom (Zoo). Do you prefer movie themes? Universal several amusement parks here - including popular ones Wizarding World of Harry Potter™. But the game is not free. Each park requires at least one day to avoid stress and have time to ride the biggest attractions.
Have you been here? What did you think of the destination?
Been there - didn't like it!
0
Not keen at all to go here!
0
Eva Gyllenberg
Travel blogger, gastronaut, photographer and family adventurer with over 55 countries in his luggage. Eva loves trips that include beautiful nature, hiking boots and well-cooked food. On the travel blog Rucksack she takes you to all corners of the world with the help of her inspiring pictures and texts.