Is it an elevator without an elevator shaft, or is it a cableway? We had followed the road signs to a cable car, but really had no idea where the cable car would take us. We glance down over the edge. It is very steep. Far below us we can see some houses. It's not cheap to take the cable car, but now that we're here, it's just a matter of driving. You don't build a cable car if there isn't something spectacular to visit down there, right?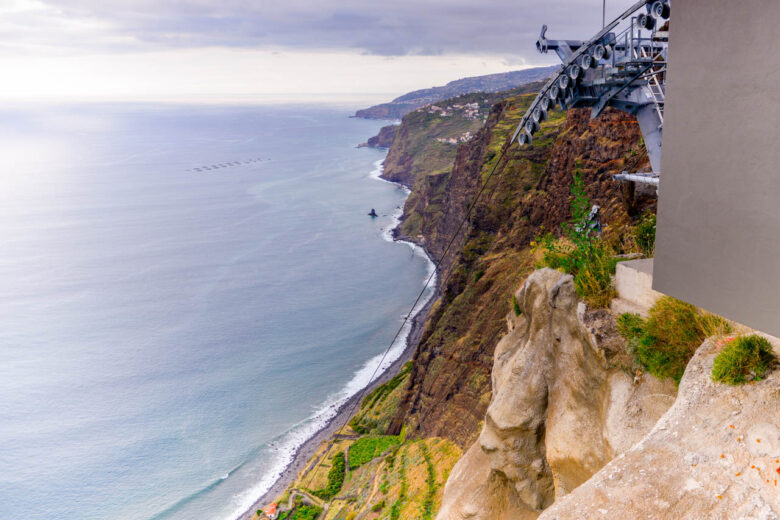 We jump into the cabin and quickly note that there is no crowd here. Nor is it a question of any waiting time. The doors close and we are thrown over the edge. I feel like a wet sweater dangling from a clothespin in the wind. Perhaps I should mention here and now that I can be quite afraid of heights. Especially when I'm sitting in a cable car hanging only by a small wire over a hysterical steep.
It takes just over 2 minutes to slide down the cliff to the beach. The doors to the cabin open. Madeira may feel exotic, but now we have been transported to an even more exotic place. In fact, to a climate zone of its own.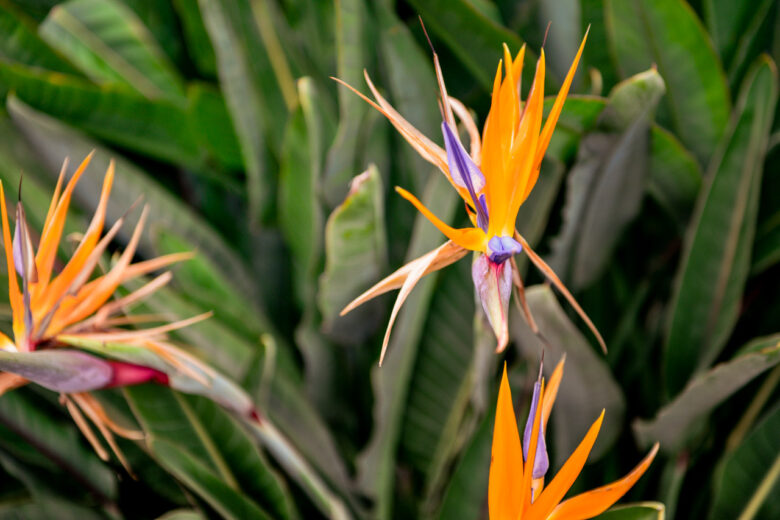 Att Fajã dos Padres is special, has been known for centuries by the inhabitants of Madeira. Already in the 16th century, Jesuit priests founded a vineyard here. The name of the place is therefore pretty much a given – fajã means roughly "A flat plateau below a steep" and Parents means Priests. Plateau of the Priests simply. But why build a vineyard here, in a place so inaccessible? The answer is the climate. Here is a unique climate zone, which means that you can grow significantly more exotic fruits here than you usually can in Madeira.
But it's not just the vines that thrive here. We see avocado trees, bananas, pepino and papaya. It is no wonder that they have put up a sign "Do not pick fruit", because the sun-ripened fruit scents wonderful. The fact that it is winter and relatively cold is not something the plants care about here at Faja dos Padres.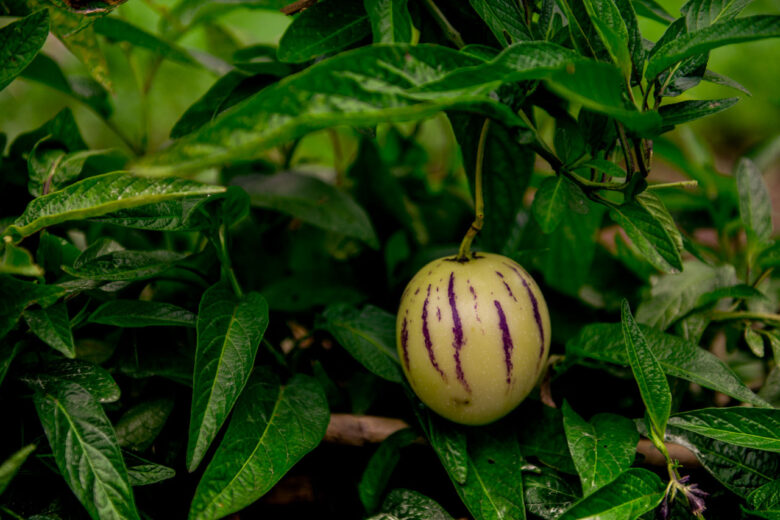 We walk east along the beach and pass a small bed & breakfast. It certainly feels a little special to live down here. In the past, it was only possible to get here by boat, but since 2003 the cable car has existed. A much faster way to get down here to the plantations than by sea.
The restaurant is just about to close when we pass by. When was it again that the last cable car went up to the top? We really have to keep track of time. It would be more than a little sour to be stuck down here without a hotel room.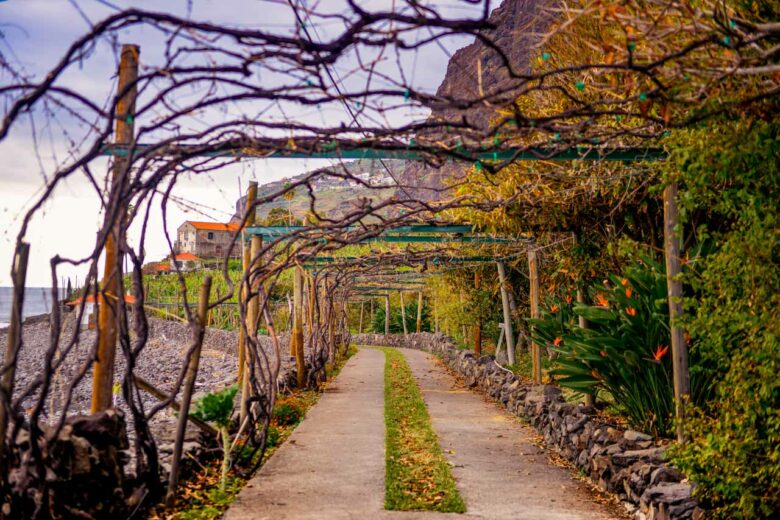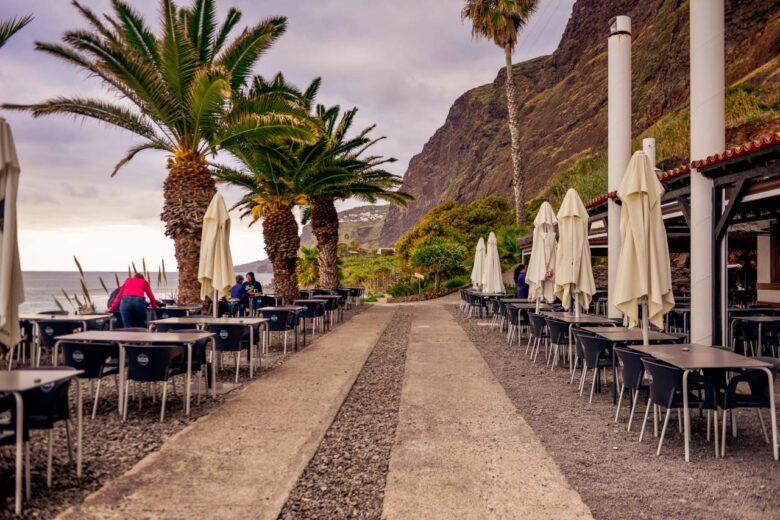 The beach is not a soft and fine sandy beach, but a stony and black rocky beach. If you want to swim, you can swim from the pier. Despite that, many people come here to swim during the summer. The Atlantic gets unexpectedly warm here, perhaps not so strange when the climate here is a bit warmer than the rest of Madeira.
A sound is heard through the noise of the waves. An injured seagull squawks on the beach. It hurts my heart not to be able to help it. Probably a wing is broken, the seagull only seems to be able to jump forward. Poor bird.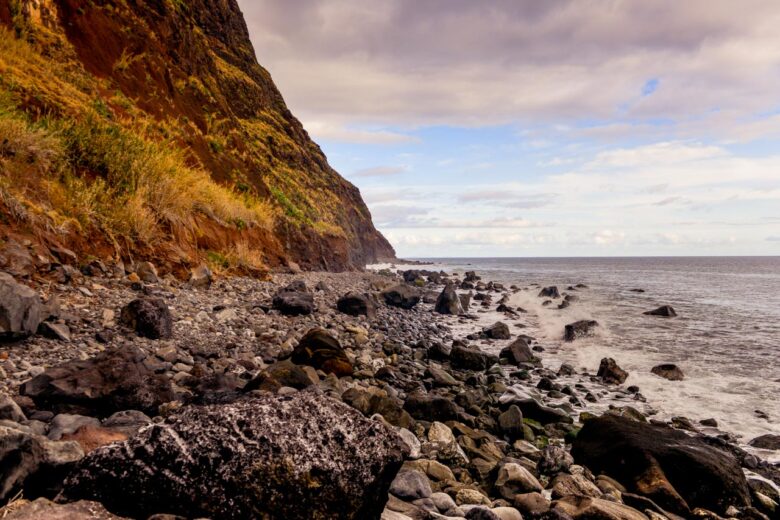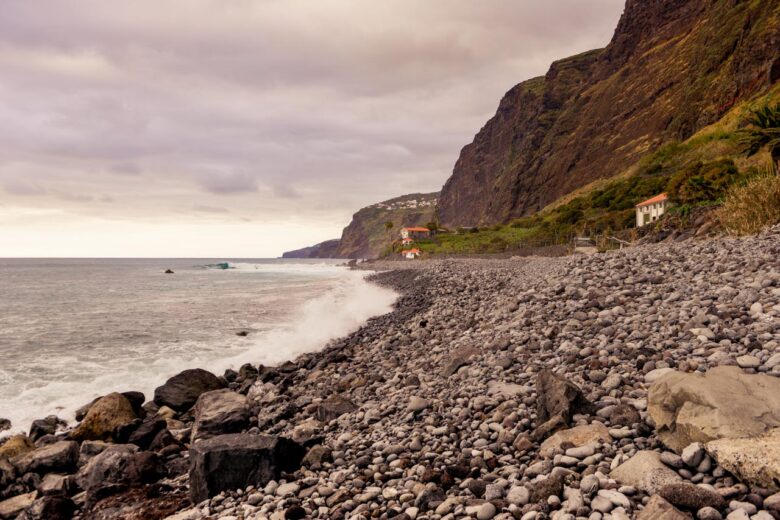 The hotel's nine small stone houses are scattered among the plantations. The houses were once old barns, storerooms and cottages for the farmers who worked here. Now renovated and spruced up, they offer the ultimate 'get-away-from-it-all' holiday. No distracting shopping, no bloated selection of restaurants. This is almost like its own little isolated island in Madeira.
We walk back towards the cable car, past the giant banana flowers and the dry vines. Think we just happened to pass by this place by chance. Had I known it existed, I probably would have tried to book at least one night in one of the stone houses down here.
No queue for the cable car now either, we barely have time to sit in the cabin before we are pulled up the vertical rock wall. So unique. So odd. So awesome. This might not be the first place I would visit if I go to Maderia, but it is definitely a place to remember!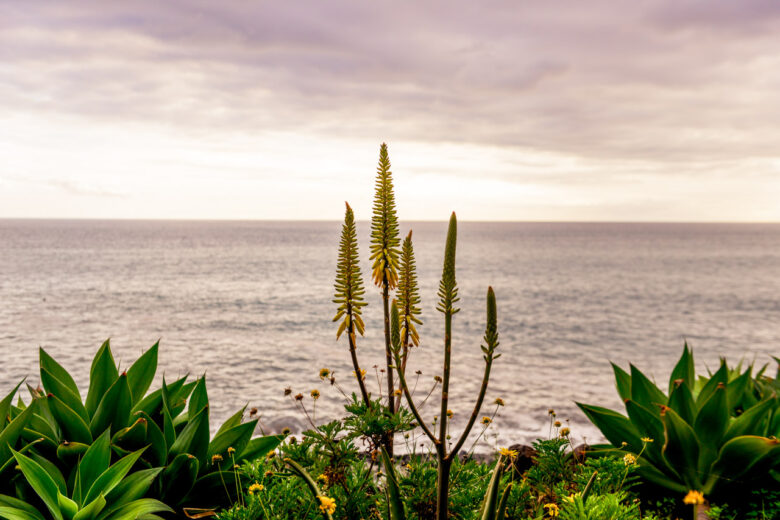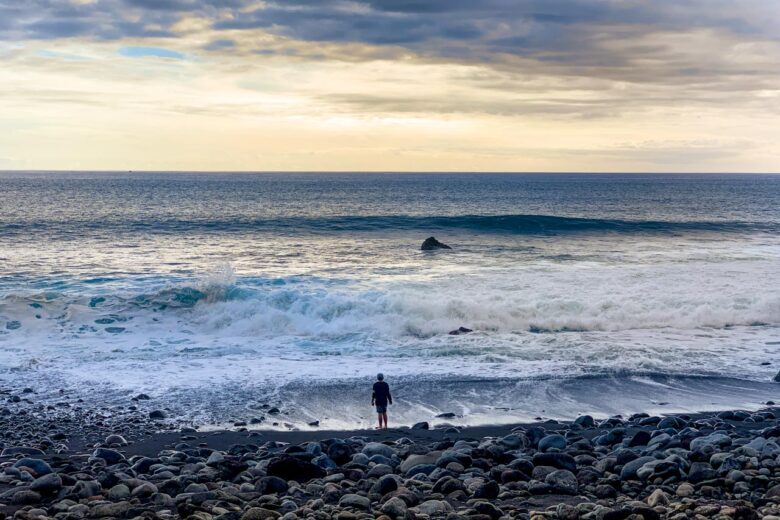 How do I get to Fajã dos Padres?
Fajã dos Padres is just 1,5 miles west of Funchal and can only be reached by boat or cable car. We parked the car at the cable car, which was both smooth and fast. It's not entirely easy to find here by following the road signs, so it might be good to keep an eye on the map.
It costs 10 euros per adult to go round-trip in the cable car, children under 11 are free.
Estr. Padre Antônio Dinis Henrique 1
9300-261 Quinta Grande
Madeira

Map
Want to see more from Fajã dos Padres?
I was quite surprised when I was told at home in Sweden last spring that Sweden's master chef 2019 filmed parts of their Madeira episode here! Want to see that episode? Look inside here on TV4 Play!
Do you want to read more about the place or maybe even book one of the stone villas? Here you will find it official site from Fajã of the Fathers.
Want to read more of my travel tips? do not forget to like Rucksack on Facebook!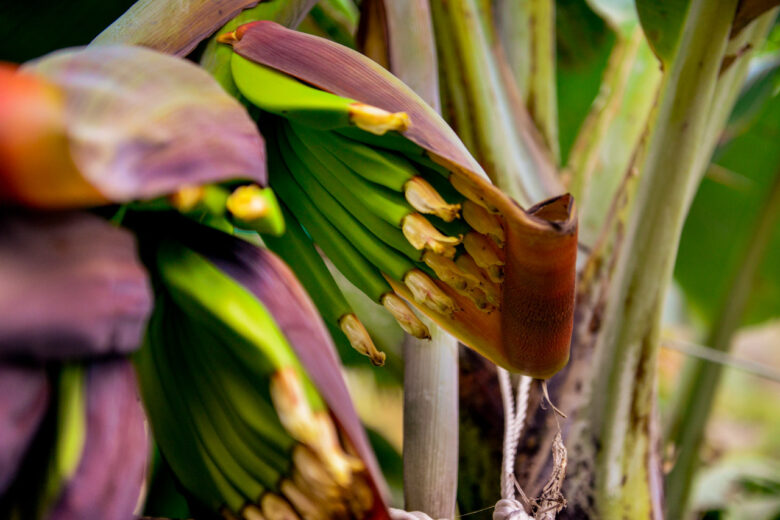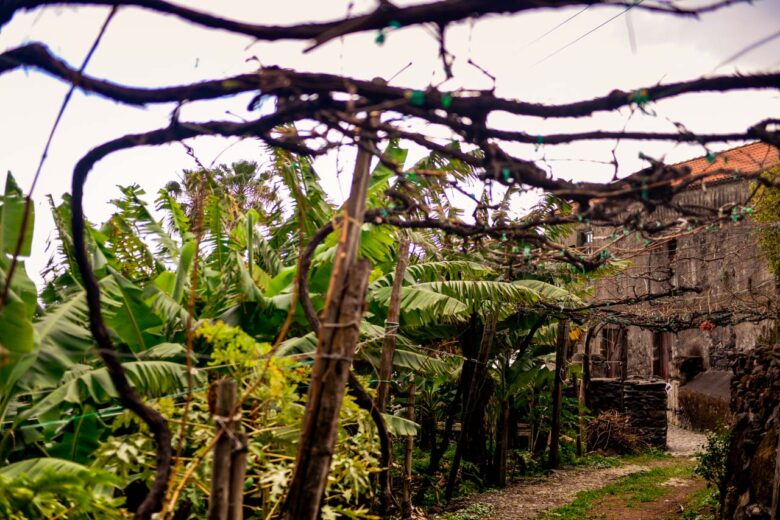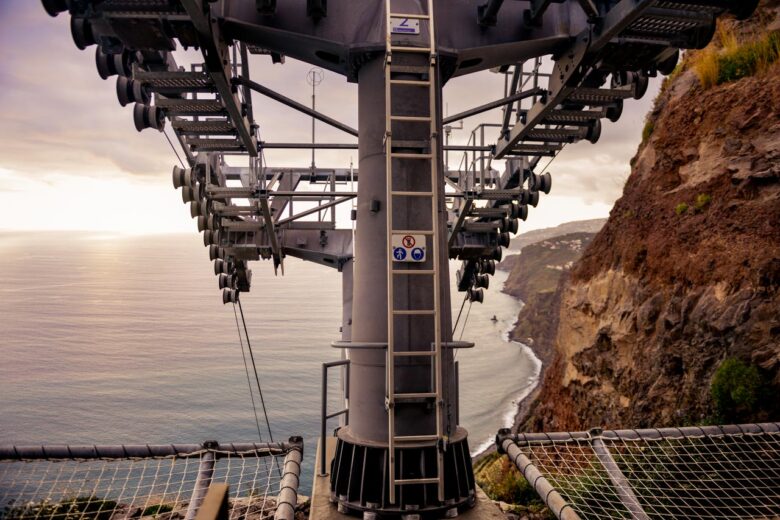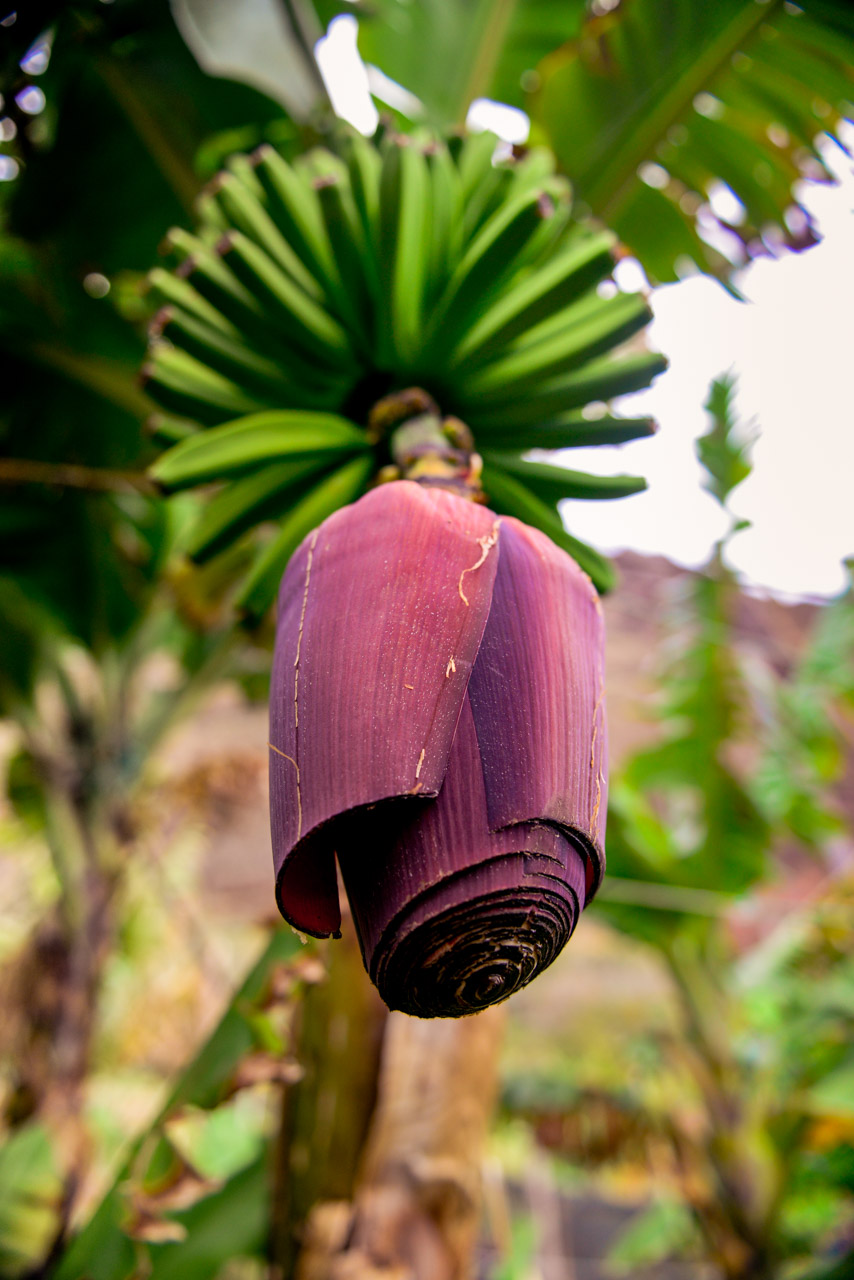 Have you been here? What did you think of the destination?
Been there - didn't like it!
0
Not keen at all to go here!
0
Eva Gyllenberg
Travel blogger, gastronaut, photographer and family adventurer with over 55 countries in his luggage. Eva loves trips that include beautiful nature, hiking boots and well-cooked food. On the travel blog Rucksack she takes you to all corners of the world with the help of her inspiring pictures and texts.