2020 is undeniably a very special year. The year when everything stopped and for once there was time for reflection. The world has never been so small and most of my life has revolved around home, family and work. In the midst of this world chaos and tragedy, a small seed was planted in the family's thoughts. A seed that has been there so many times before, but for which there has never been either the time or the energy. A seed that was born on June 26th and came to us on August 21st. lilibet. Our little pug. Our beloved little giddy weather, bite monster and cuddly princess. Nothing is the same here at home since she came home to us - but most of it is undoubtedly for the better.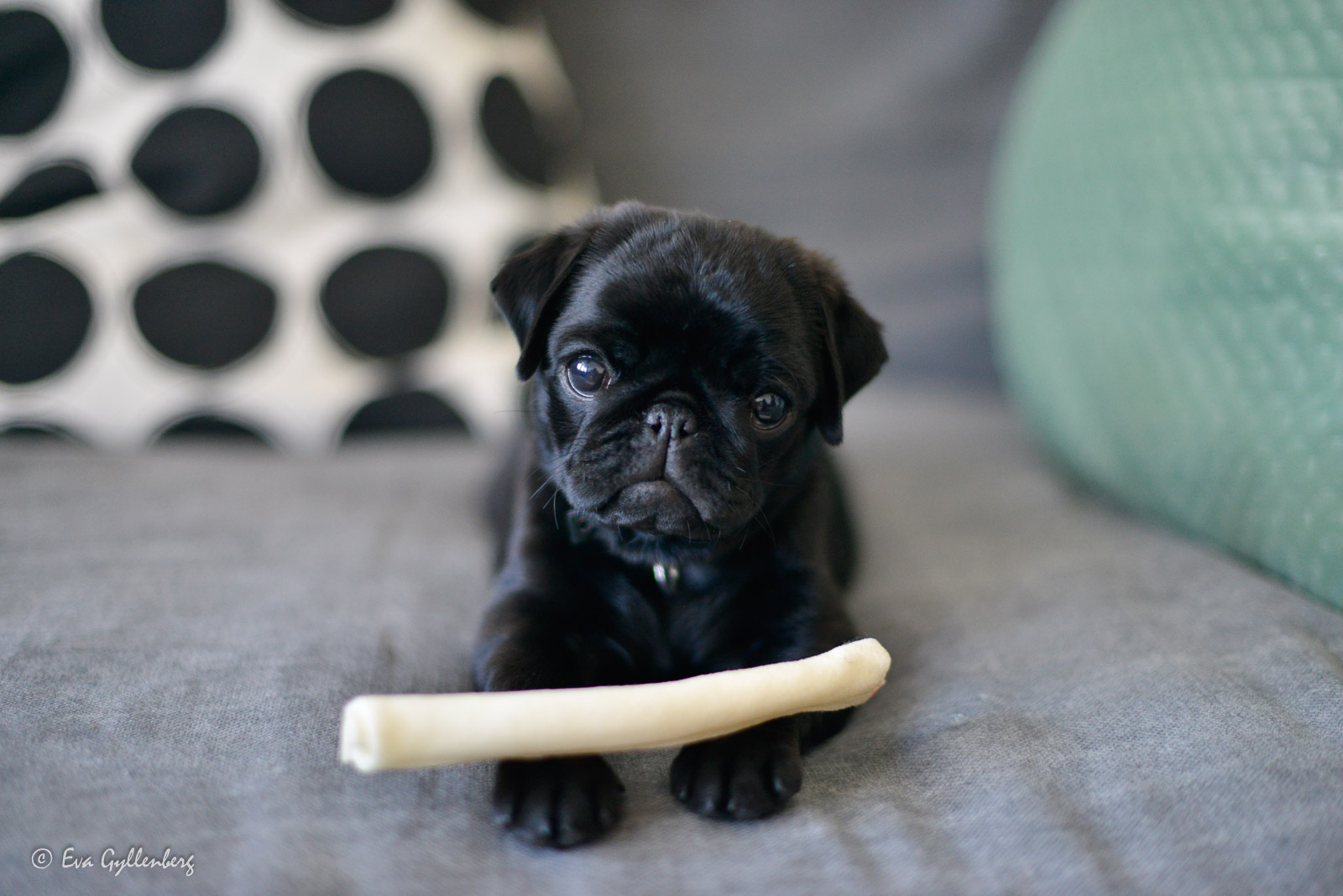 Sure, our sleep-in mornings have disappeared and it's not as easy to spontaneously go out to a restaurant anymore, but it feels like a favor to see this little life grow up. When she lies next to me on the couch on her back and lets me scratch her on her hairless stomach, or when every morning after the "morning kiss" she rushes to my side of the bed to be picked up and cuddle with me. She already has so many quirks and quirks to her that I almost think she was meant to be an eccentric Gyllenberger. By the way, can you be anything other than a drama queen when you are named after Queen Elizabeth II?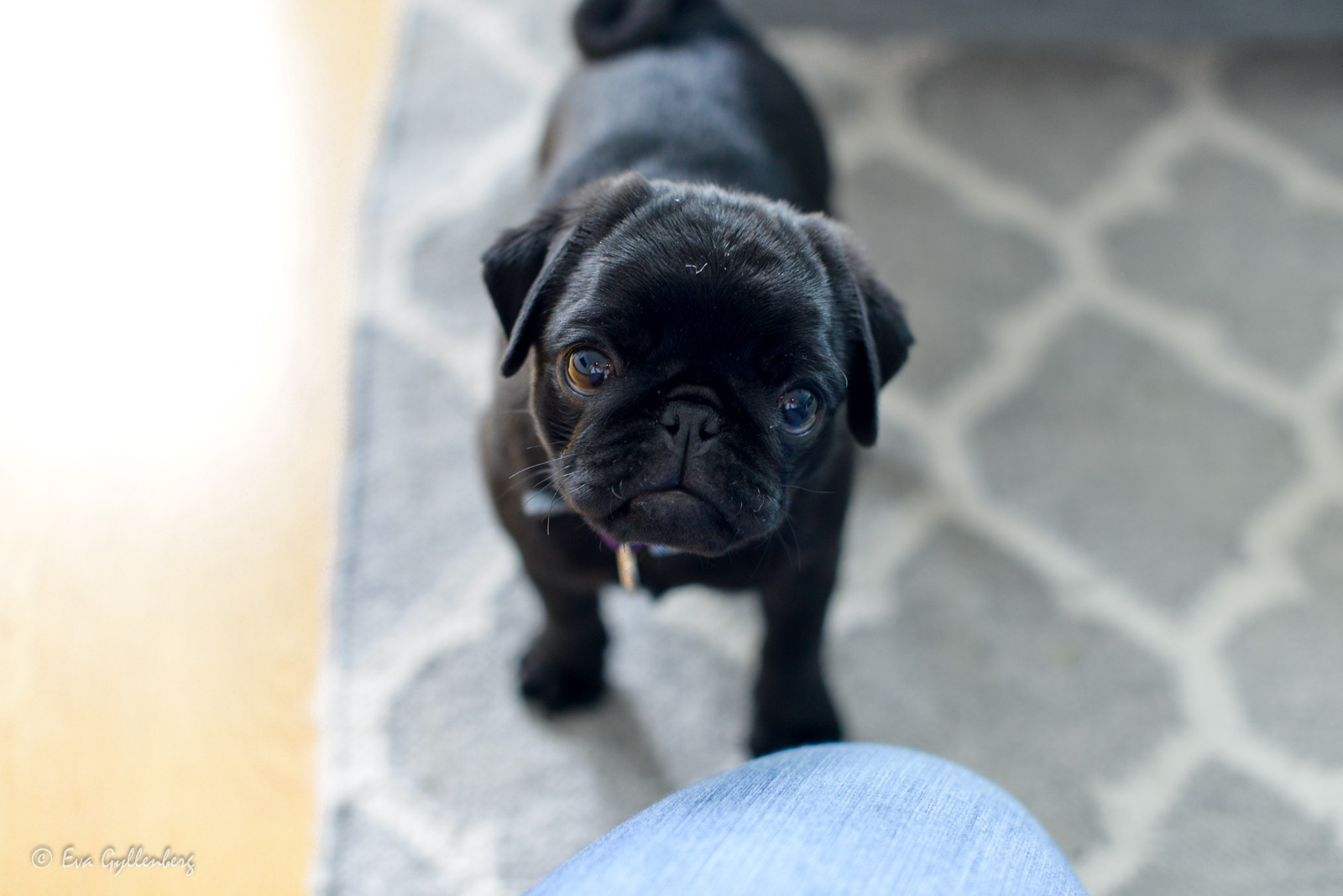 What will happen to the journey going forward?
Well thank you, it will hopefully go very well with the trip ahead! 🙂
Pugs should weigh between 6-8kg as adults, so my hope is that she will be able to travel in the cabin with us and become a seasoned air traveller. She already loves car rides and falls asleep as soon as the car starts rolling, so a road trip feels like a good option. She is practicing sitting in her dog backpack, so that we can carry her on our backs when she can no longer walk on her own. It's getting better and better, this weekend we walked five kilometers with her resting in the backpack for most of the walk. Although we are not ready to hike in the Alps yet, it feels very hopeful. After all, we've only had her in the family for three weeks, we have plenty of time to practice the dog backpack and transport bags before next summer.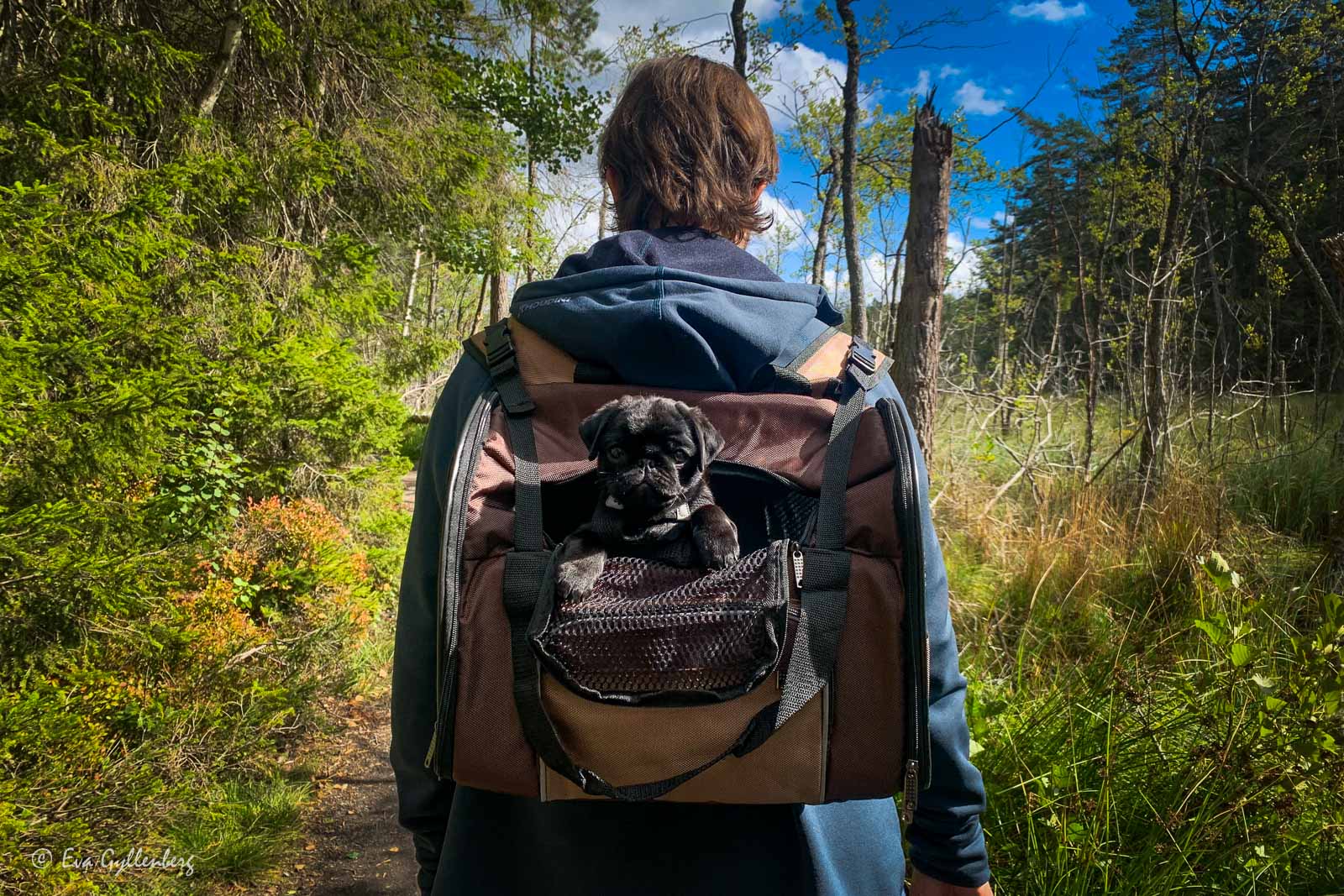 Reading tips about traveling with a dog
Of course, I've skimmed a lot of blog posts about what it's like to travel with a dog and everything you need to think about with dog passports, vaccinations and vet visits. Of course - the journey will be partly a little different at first - but right now it mostly just feels exciting!
On Vift - Traveling with a dog
4000 mil - Best tips for traveling with a dog in Sweden
Readyfortakeoff – The most frequently asked questions about traveling with a dog (plus, Charlotte has a wonderfully cute little pug)
Read more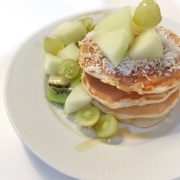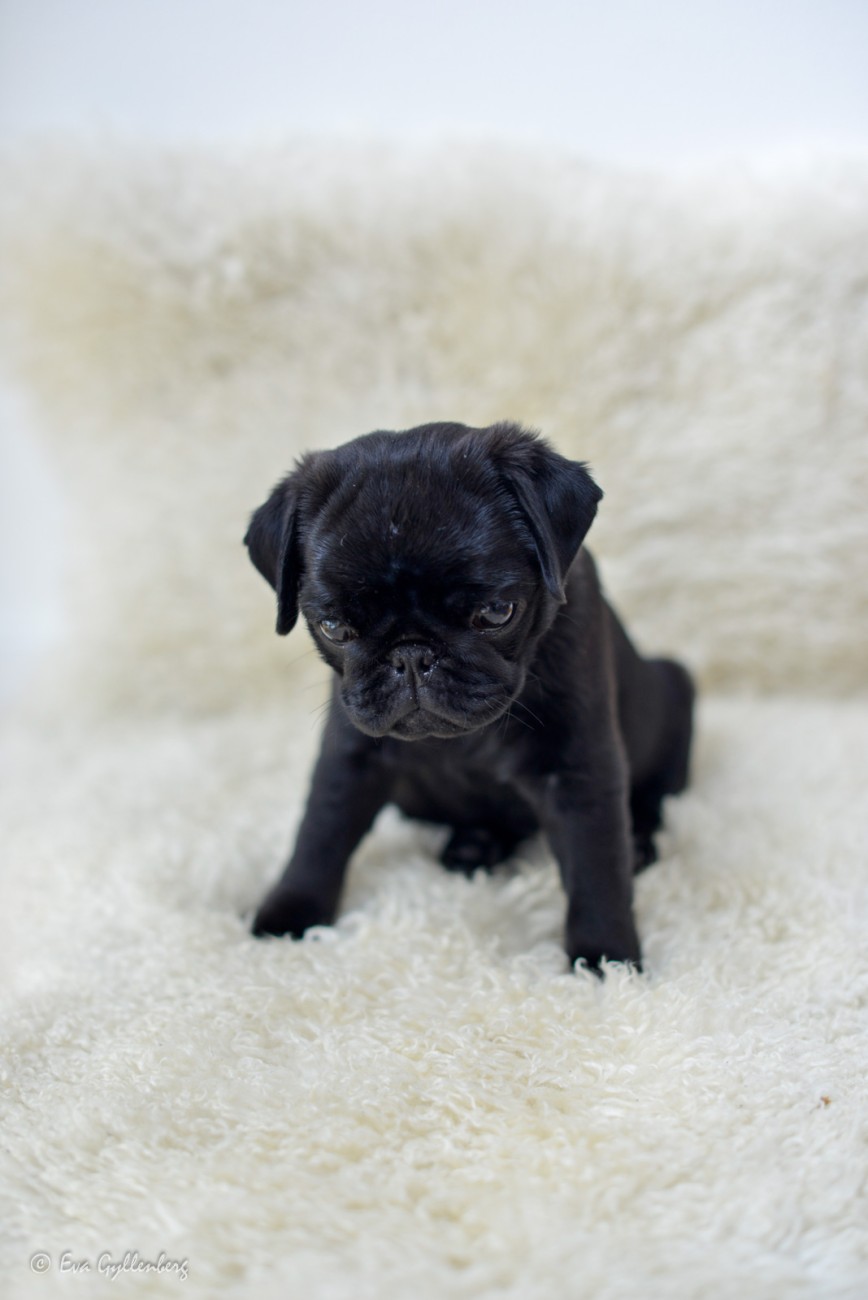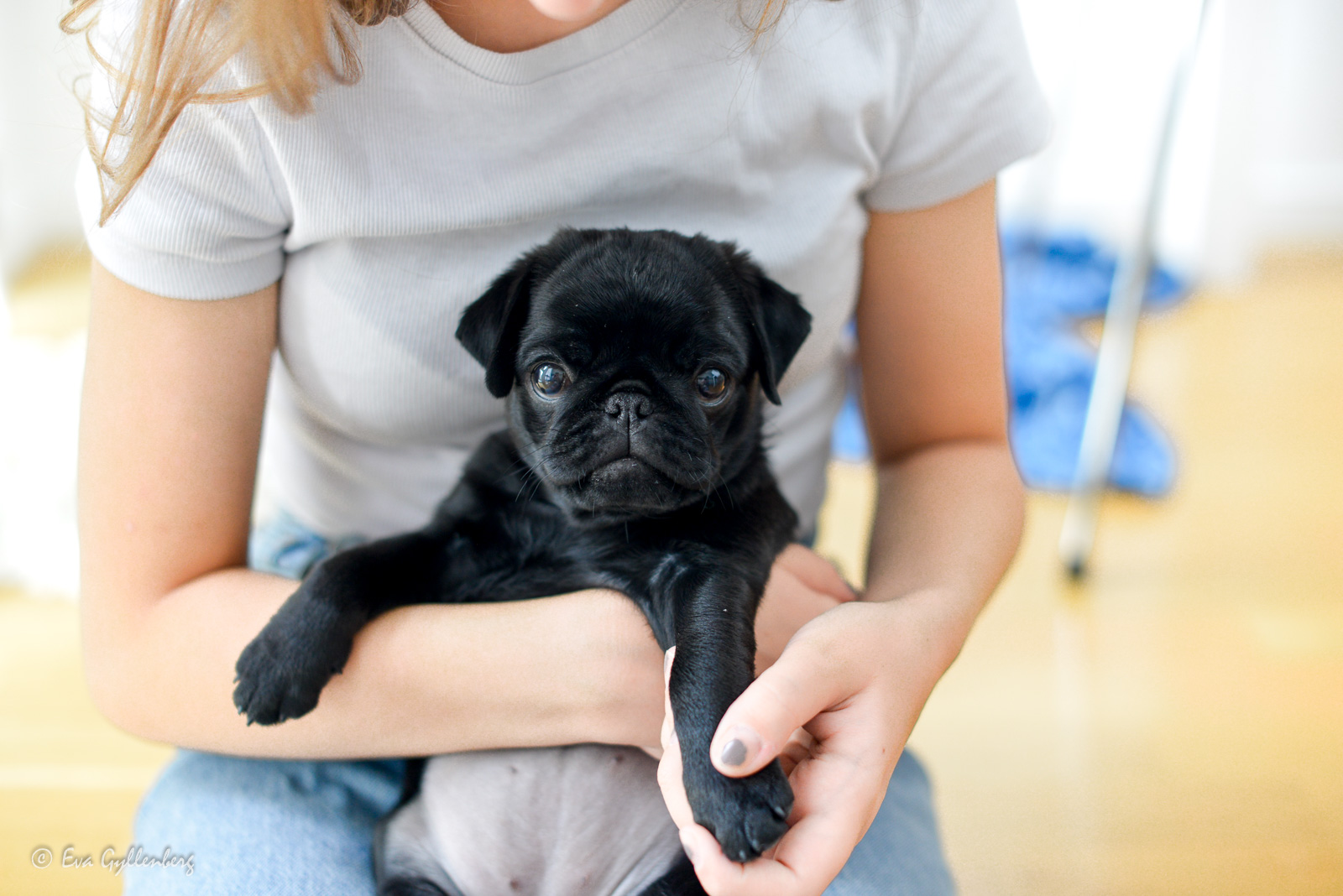 How are your thoughts going in these times? Did you get a dog or cat in 2020? Or perhaps bought a summer cottage?
Want to read more of my travel tips? do not forget to like Rucksack on Facebook!
Have you been here? What did you think of the destination?
Been there - didn't like it!
0
Not keen at all to go here!
0
Eva Gyllenberg
Travel blogger, gastronaut, photographer and family adventurer with over 55 countries in his luggage. Eva loves trips that include beautiful nature, hiking boots and well-cooked food. On the travel blog Rucksack she takes you to all corners of the world with the help of her inspiring pictures and texts.