First, I must start by clarifying that I know very well that a crawfish is not a lobster. I think I'll actually start with a little seafood school so you can understand the general confusion a poor Swede can get into in Australia. Because here we're not just talking about the confusion between lobster and crawfish, we also have to put crayfish into the equation.
Crayfish = Cancer. Large claws and lives in fresh water
Lobster = Lobster. Large claws and lives in salt water
Rock Lobster = Crawfish. Without chlorine and lives in salt water
Western Australia is known for its clean and pristine seas. Here in the warm waters, not only sharks, whales and lots of fish thrive, but also Western Rock Lobsters - Australian crawfish (freely translated) - also called crayfish by the locals. Dear child has many names. From Shark Bay in the north to Western Australia's southernmost corner, these sought-after giants thrive. The lobsters can be up to 20 years old and weigh as much as 5 kilos (!). So no small crayfish for the crayfish disc. The fishing industry in Western Australia is both organic, environmentally certified and quota controlled, so it felt like a good place to take the opportunity to eat a really, really luxurious lunch. So we headed for the crawfish capital Cervantes. It was time for a seafood lunch.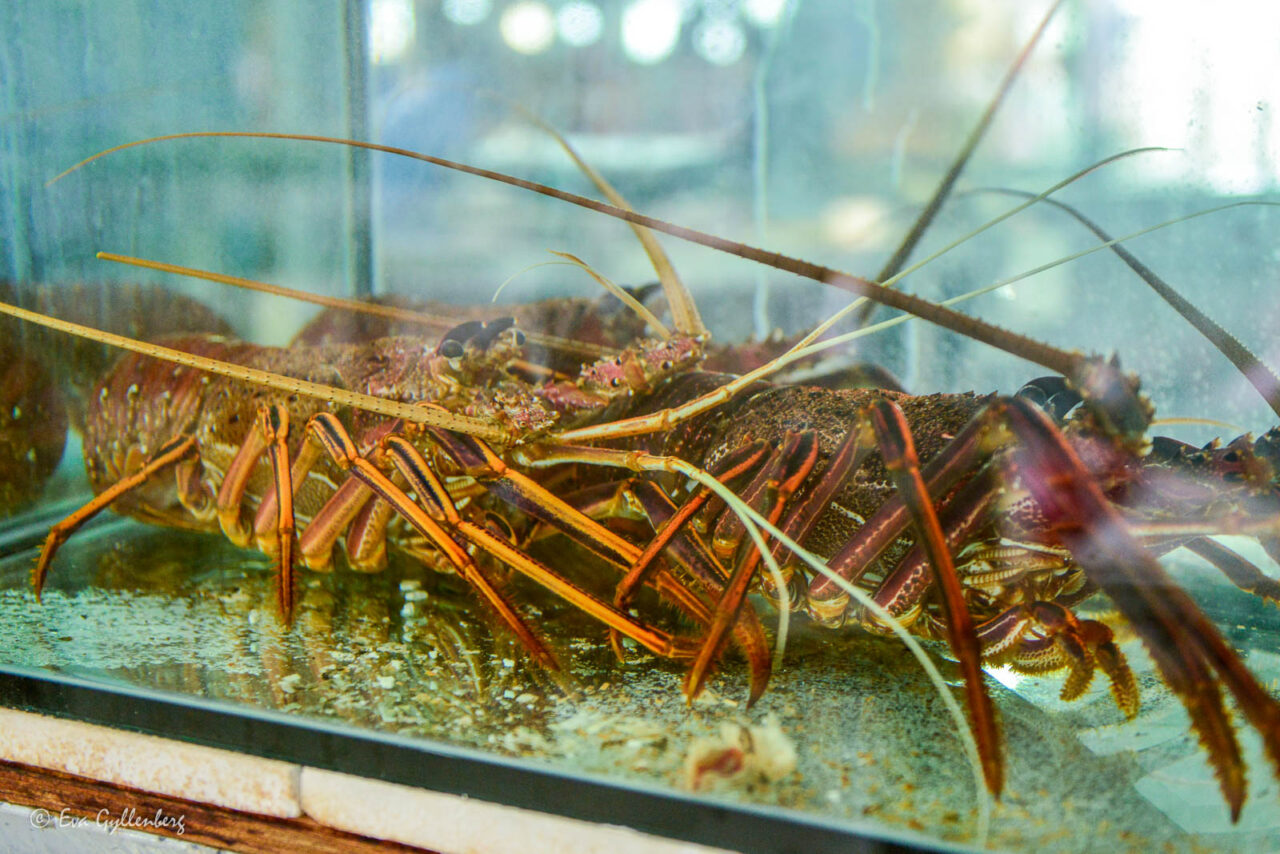 One of the most famous places to taste a western rock lobster is Lobster shack i Cervantes. Despite the fact that lobsters are today the largest source of income in the fishing industry in the area, it is not entirely easy to find restaurants that serve the delicacy. Namely, 98% of the catch is exported alive to China. This is a large industry that requires a lot of logistics. In most cases, it takes less than 20 hours from capture in Western Australia to landing in China. A pretty crazy thought.
Outside Cervantes, the fishing boats are bobbing in a row. The boats are usually out fishing early in the morning and are back ashore before lunch. As fishing nowadays is governed by quotas and allows fishing all year round, it is no longer as necessary to be out at sea in all weathers. If the weather is bad or if the prices that day are low, the fishermen can stay ashore. There will be a day tomorrow too.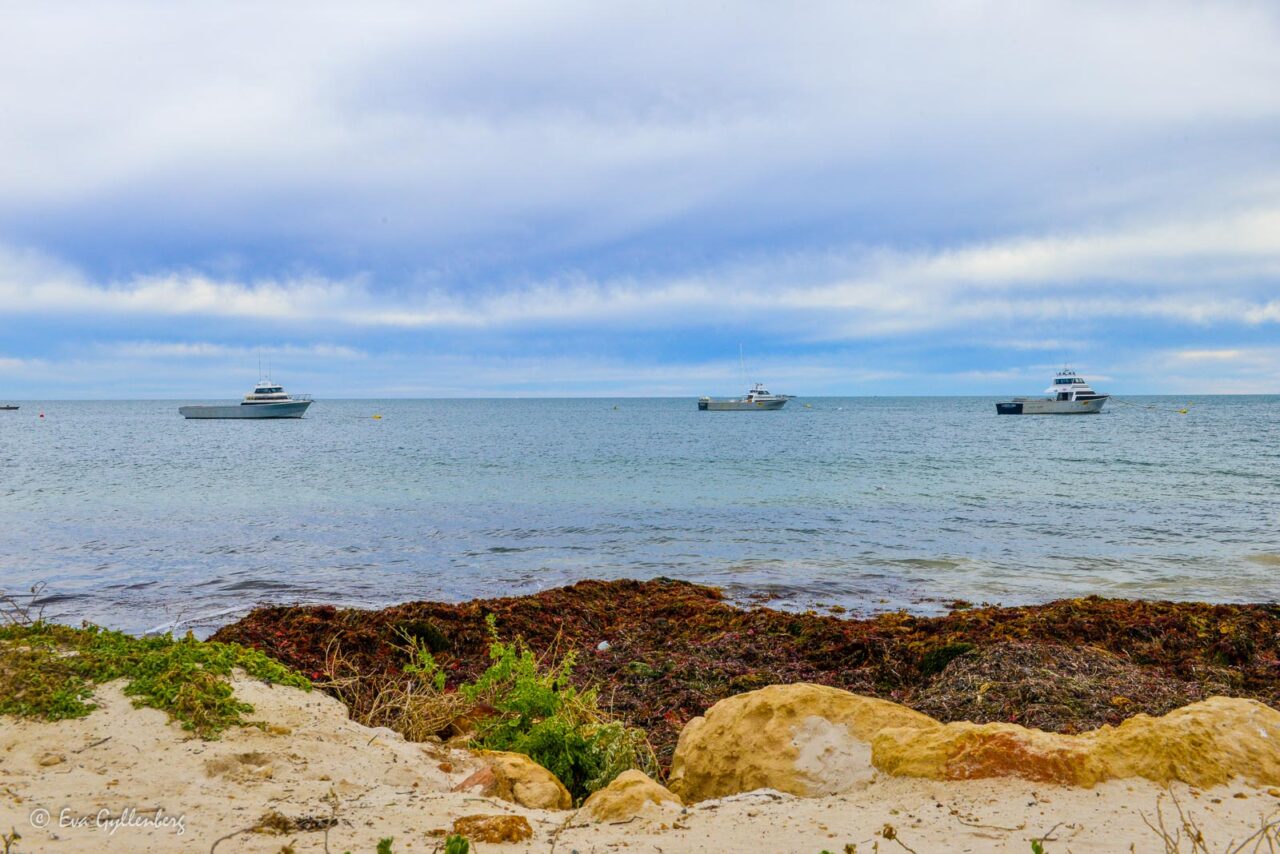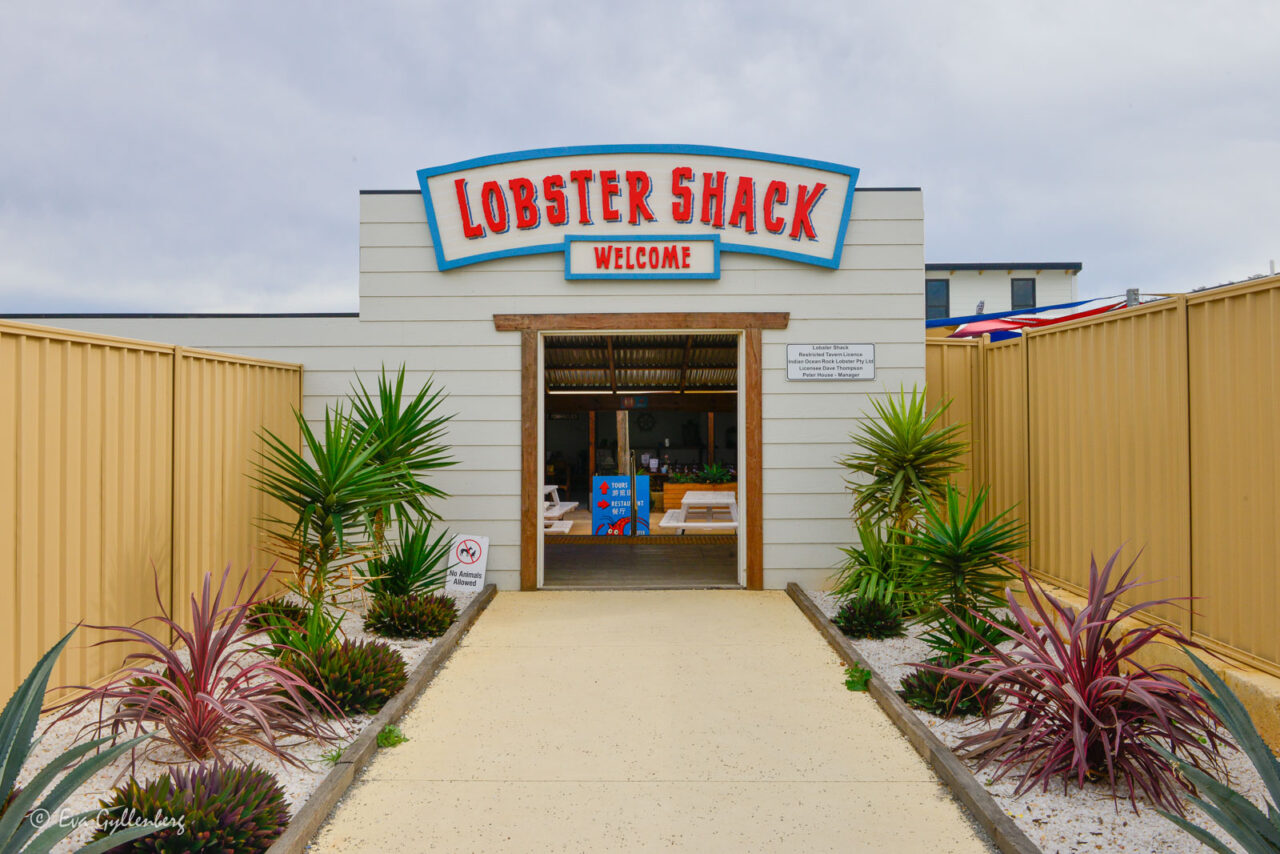 The Lobster Shack is not only a restaurant with fresh seafood, but also houses the Thomson family's "factory" where the live lobsters are packaged for transport. On this day, however, the factory does not seem to be running, perhaps it is because the weather has been a bit shaky.
We enter the restaurant and grab a menu. The menus are available in English and Chinese. It is quite clear which countries the tourists come from during high season. There is a cooler of crawfish in front of us. As much as I would like an "H" crawfish, the travel budget does not allow for this. It must be the cheapest expensive lunch. A grilled half "A" lobster with fries and salad. 38 AUD = 250 SEK. Probably my most expensive lunch ever on a road trip. As found.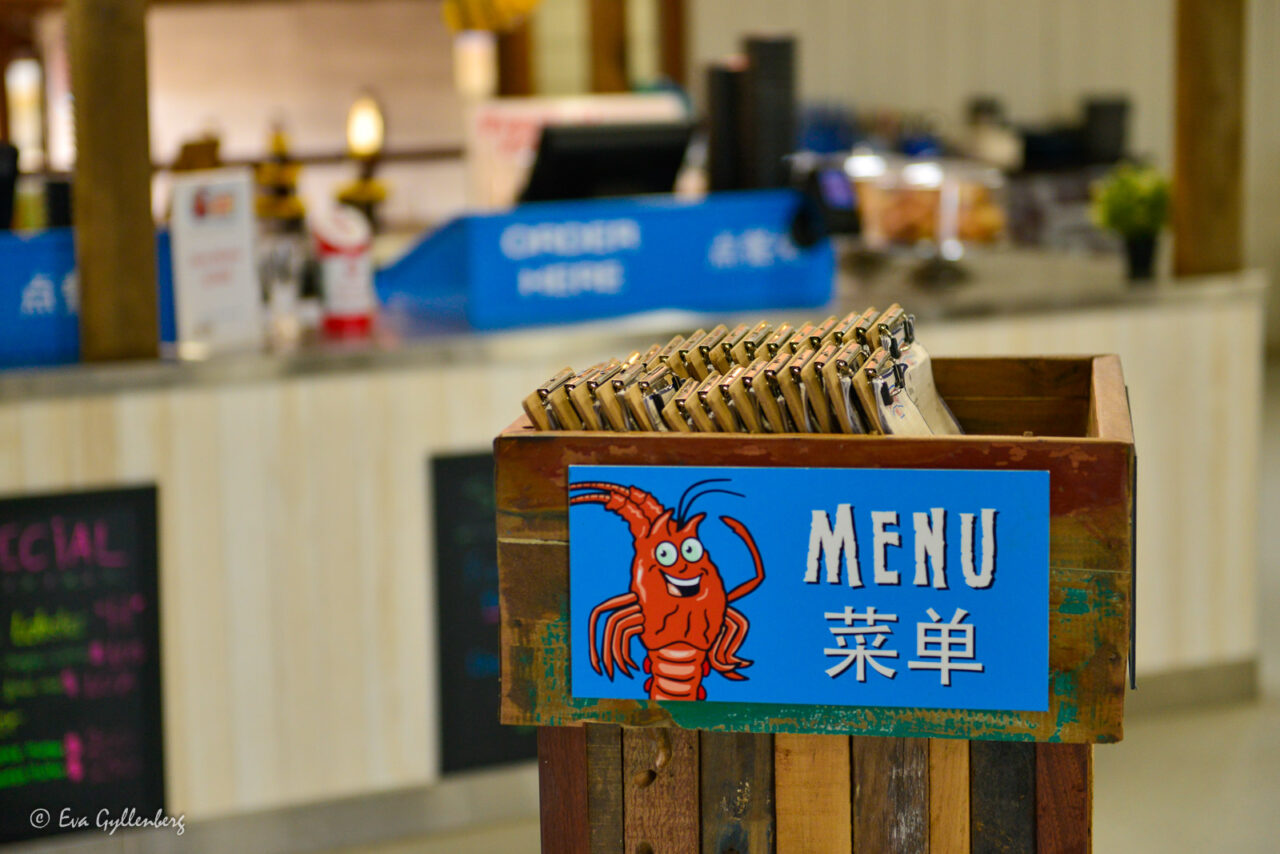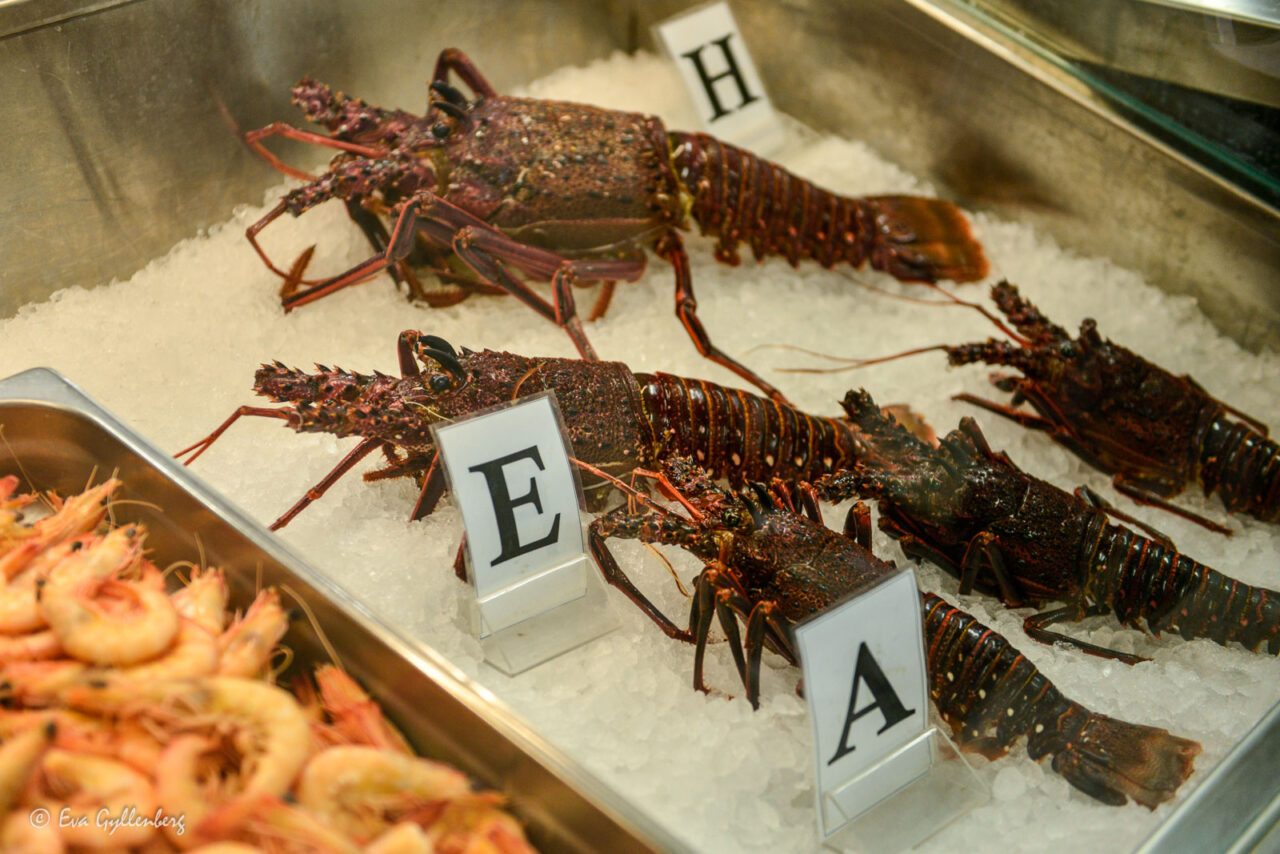 We settle down at the small covered outdoor dining area. Below us, craftsmen are busy building a large new outdoor terrace for warmer days.
Our lunch baskets arrive in a cloud of umami. There is a buzz about the freshly grilled, freshly caught, butter-soaked crawfish. Although this was the place's 'quick lunch', it was worth every Aussie dollar. Fresh seafood is without a doubt some of the best I know.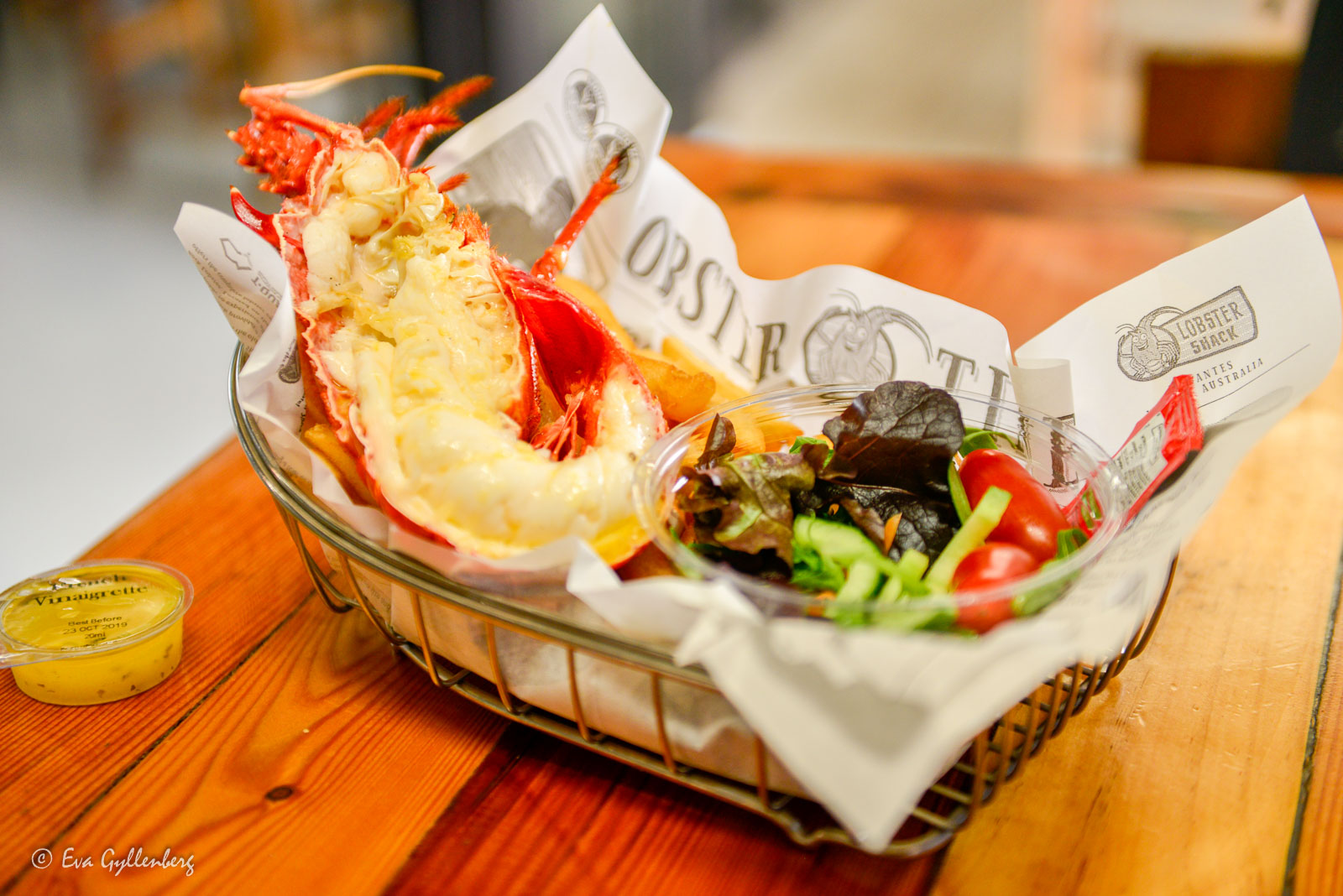 I have probably never cleaned a shellfish as thoroughly as this crawfish. I really wished I had brought my Swedish crayfish cutlery. Why aren't they used in more places in the world?
Before we head further north in the car, we take the opportunity to visit the ladies'. Or should I perhaps call it "honor's"?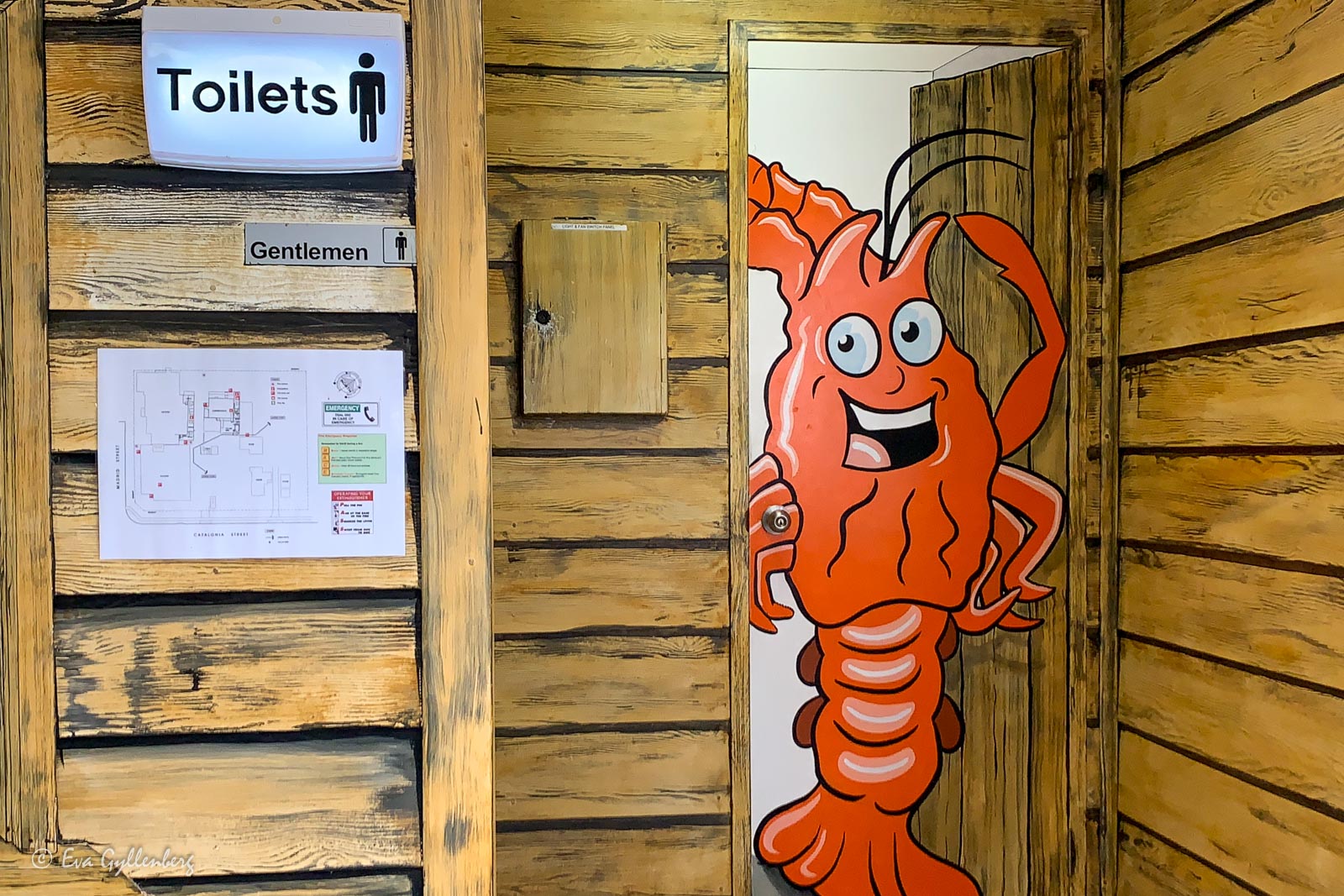 "Stop! Reverse!"We stop the car and run out. We can't miss a picture at the big lobster in Cervantes, can we? Maybe not one of the prettiest of Australia's "big things", but definitely a memory of a really awesome (and expensive) lobster lunch in Cervantes. Or sorry, I mean crawfish lunch of course. 🙂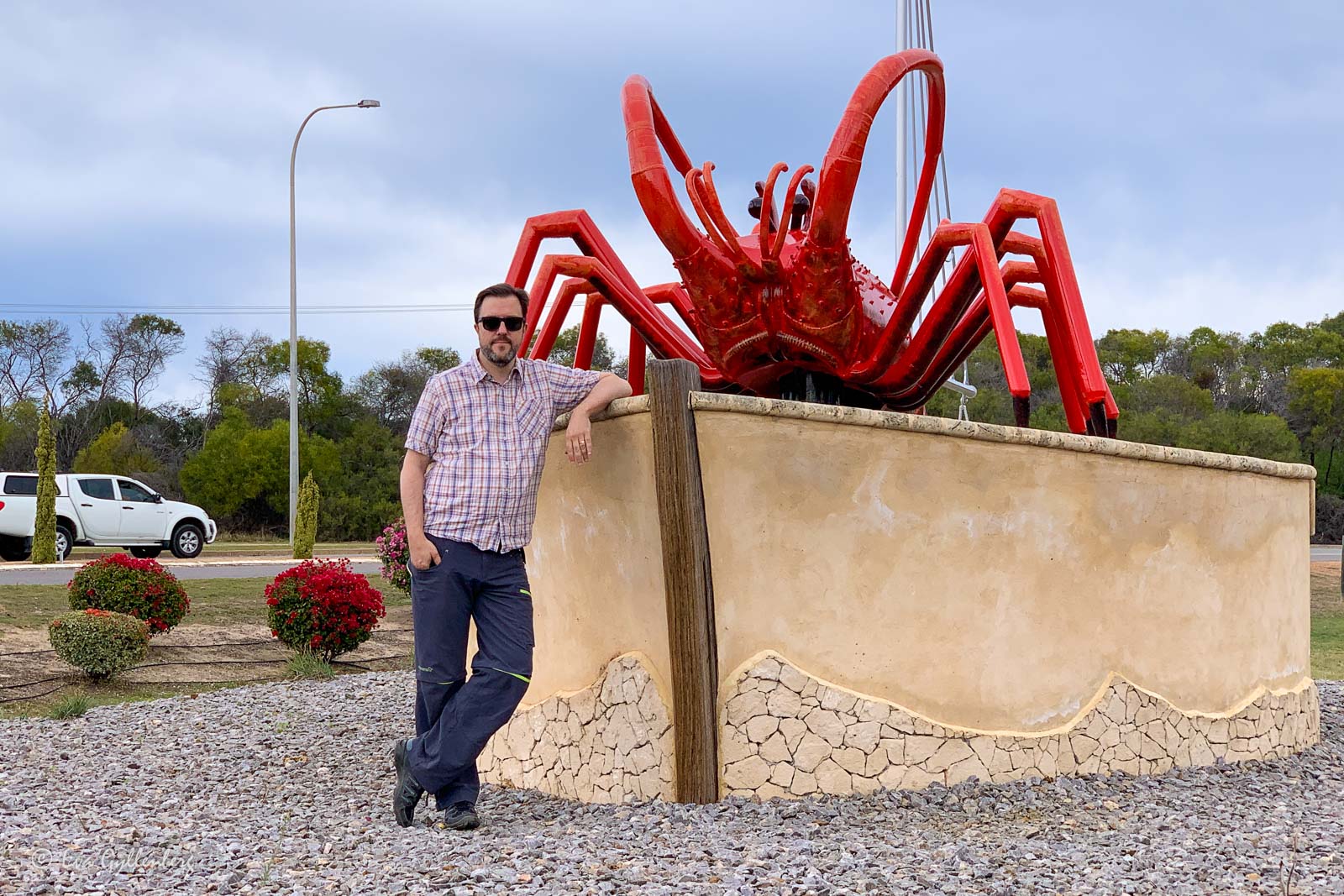 How do I find the crawfish?
The fishing village Cervantes is 18 miles north of Perth in Western Australia. Here you can (apart from having lunch at the Lobster Shack) also go on a fishing trip with one of the lobster boats or go on a sea lion safari.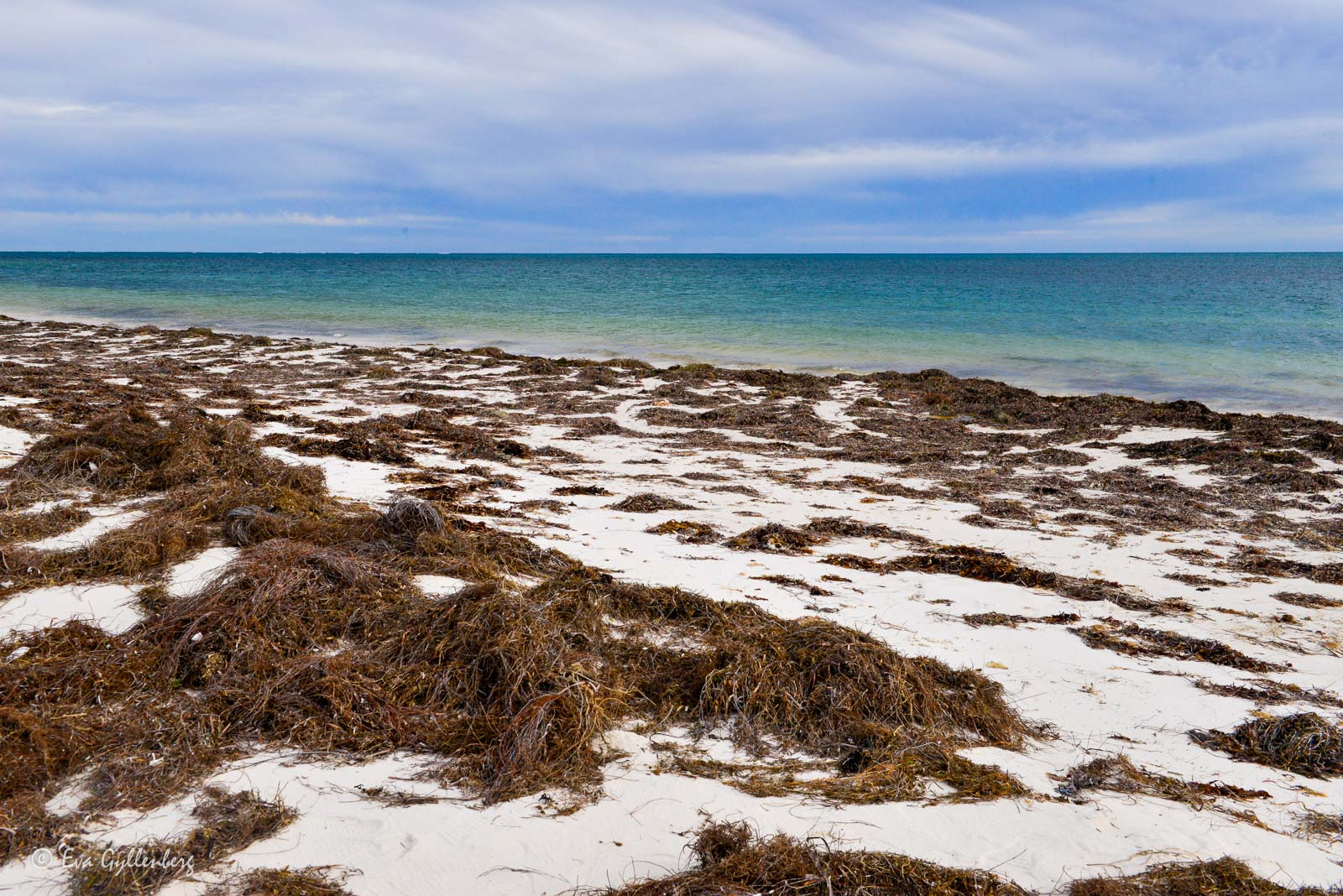 Want to read more of my travel tips? do not forget to like Rucksack on Facebook!
Want to read more from Western Australia?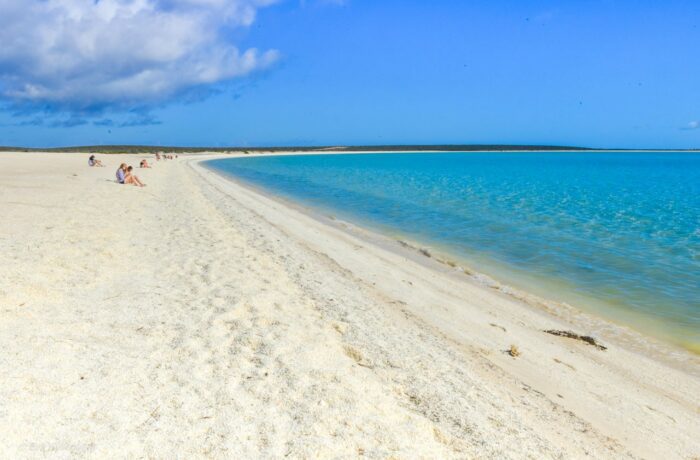 Time to sum up our road trip in Western Australia from Perth to Monkey Mia -…
September 1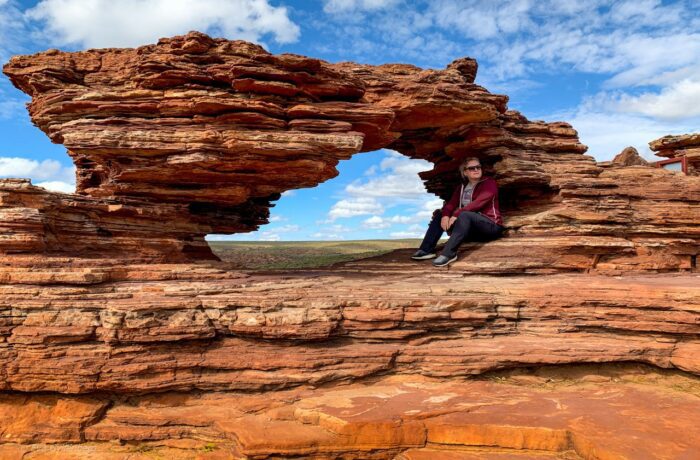 After almost a month on the road, we are now back home! This year's adventure…
July 11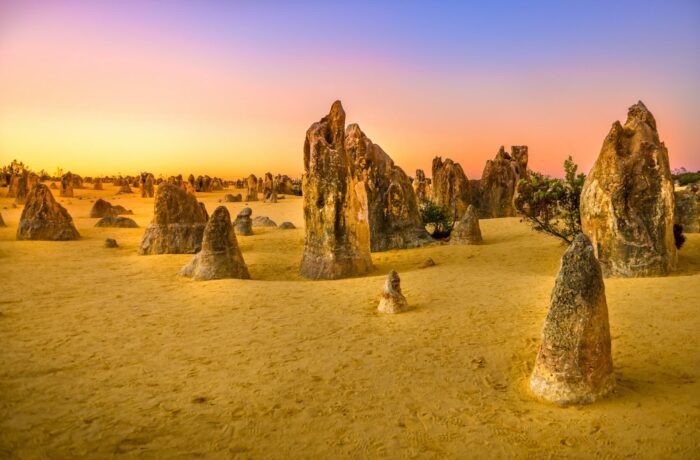 Some deserts hide not only beauty and silence, but also mysteries. Like the limestone players in…
31th of May 2020