Are you looking for a lovely boutique hotel in Ubud, with beautiful surroundings where you can relax and feel like a Balinese princess? We have lived in Dwaraka the Royal Villas, a small hotel near the center of Ubud with lovely surroundings, beautiful details and which always offers that little extra that lifts the whole experience.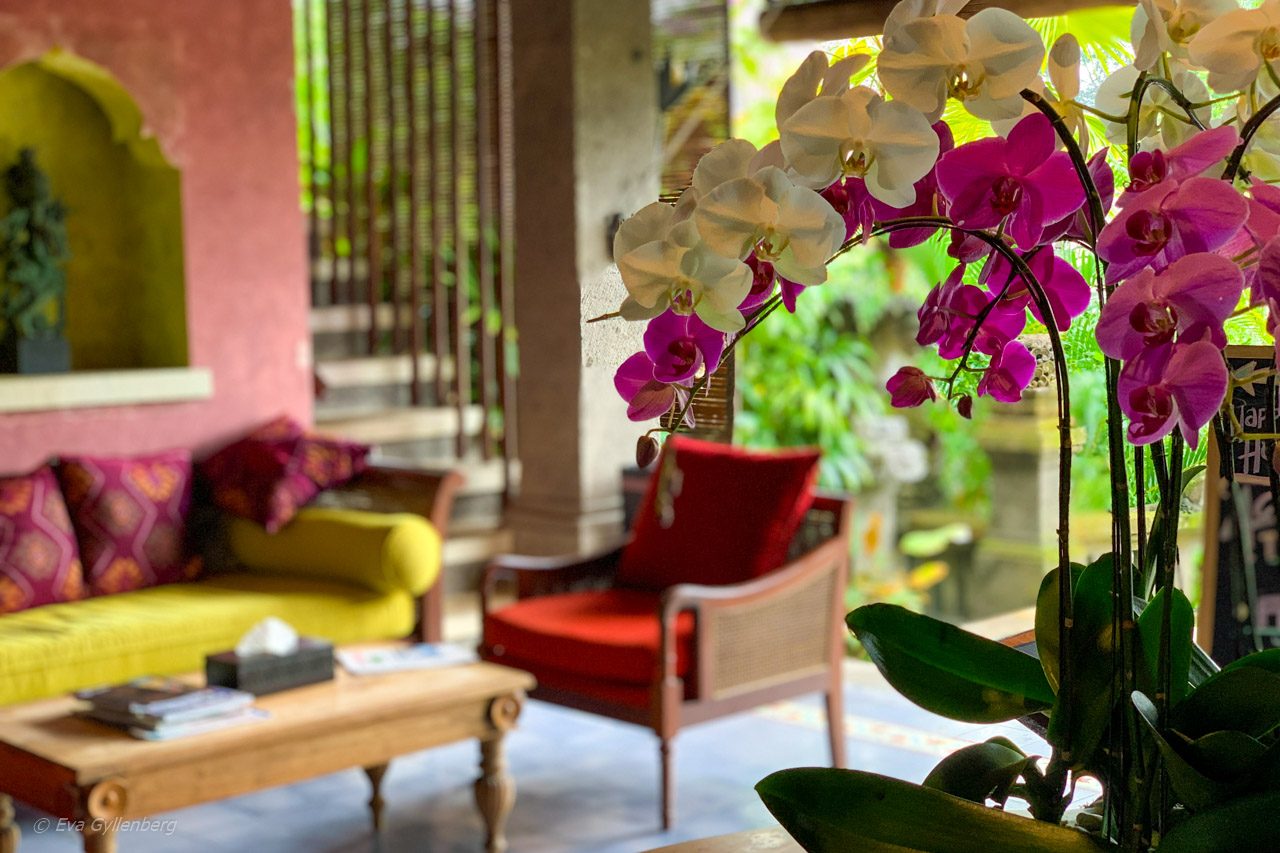 Ubud was our second stop (out of three) on our Bali trip and we had, as usual, tried to book slightly better hotels for each stop. It always feels better to end a trip on a high, right? The hotel in Sanur was a little worse than we thought, so we had pretty high expectations for our second hotel. Would it be as good as it looked on paper?
Dwaraka the Royal Villas is a small hotel with 28 rooms and villas, located in a lush area of ​​rice fields and palm trees just north of Ubud. We had thought back and forth whether we should book a villa or a room, but we ended up booking a regular room with an extra bed. We envisioned not hanging out too much by the pool, but rather discovering Ubud - so it had to be a hotel room. Prices were also about half of the pool villas, which is not to be despised.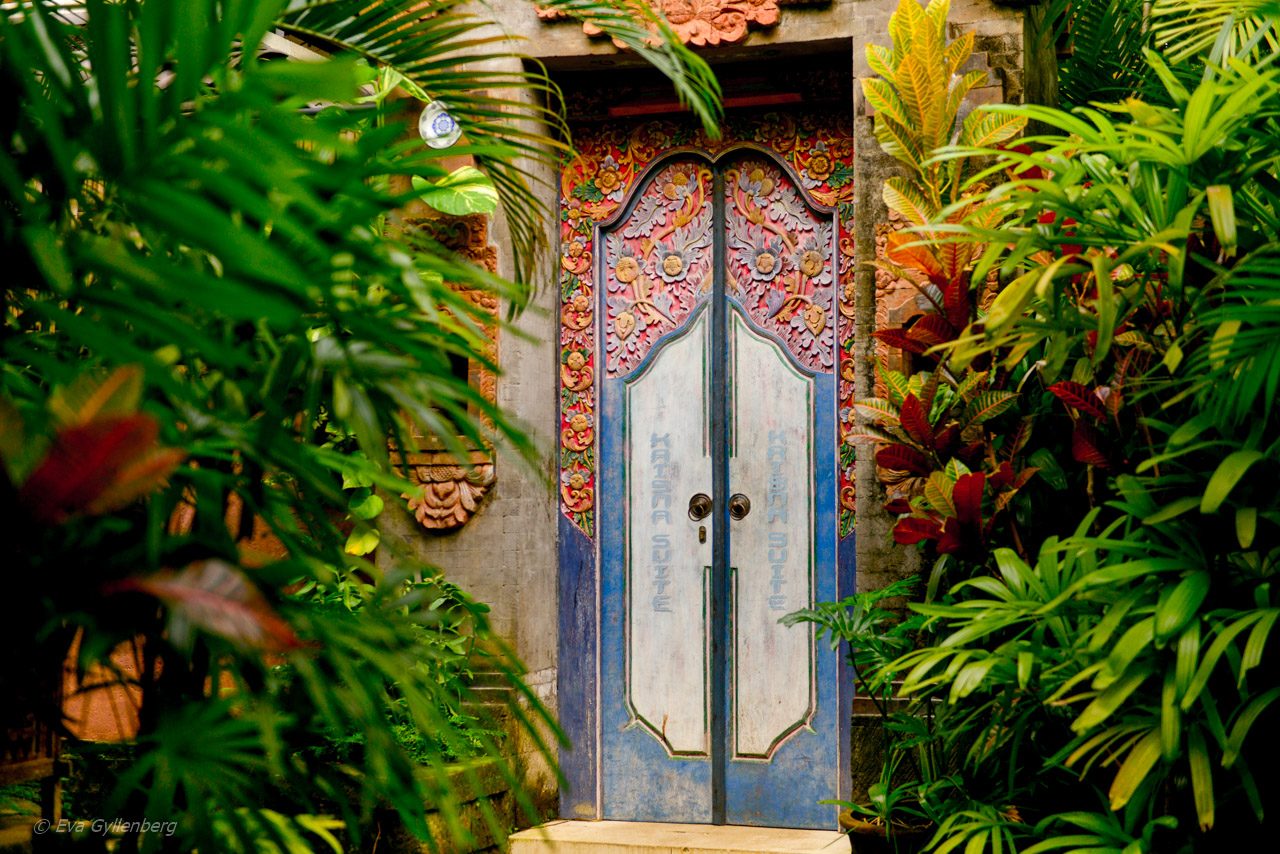 Area *****
The hotel is a secret oasis, far from the hustle and bustle of Ubud. The hotel area is like a large royal temple, with a large Balinese-style garden with hand-made moss-covered stone statues and exotic flowers, The small corridors and staircases between the buildings are illuminated in the evening and there are lamps hanging from the trees. Every little detail is thought out. The doors are in a class of their own, with their classic carved patterns, painted in gold and in all the colors of the rainbow. The whole area is beautiful like a fairy tale. It is pure pleasure to walk between the different pools and hotel buildings. It is quiet, peaceful and calming.
Room ****+
We were given a room on the second floor, with a large bedroom with a double bed, a desk and a dresser with a TV. The room also had a spacious balcony with wooden furniture and a lounge sofa. The bathroom was also large, with both a shower and a bathtub.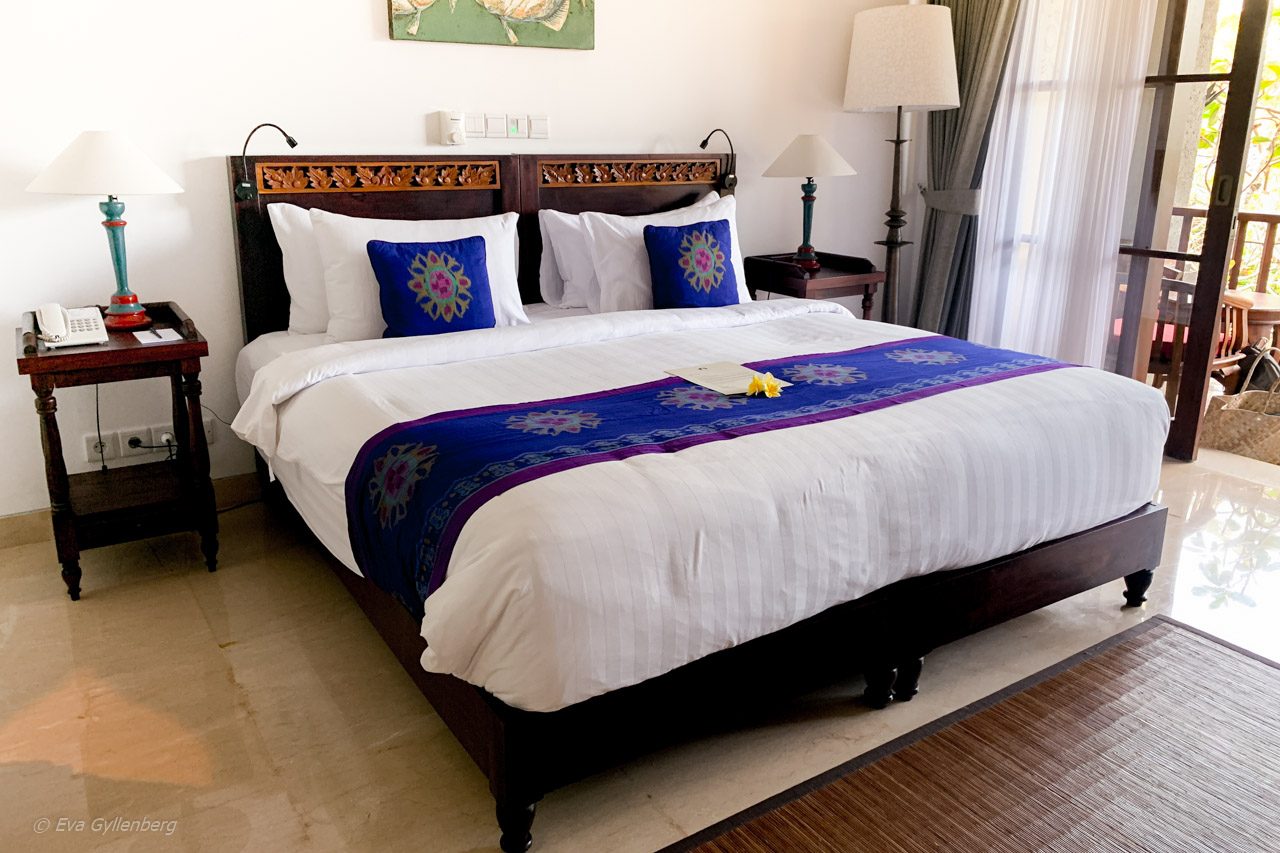 In the room there was a minibar with non-alcoholic drinks and bottles of water, where everything in the minibar was free and included in the room. There was also a bowl of fresh fruit and a glass jar of cookies that was refilled every day. The very best part, however, was that it existed a large drinking water dispenser in the room - why don't more hotels in the tropics have it?
The room also had a safety deposit box, bathrobes, flip flops and a tea/coffee maker.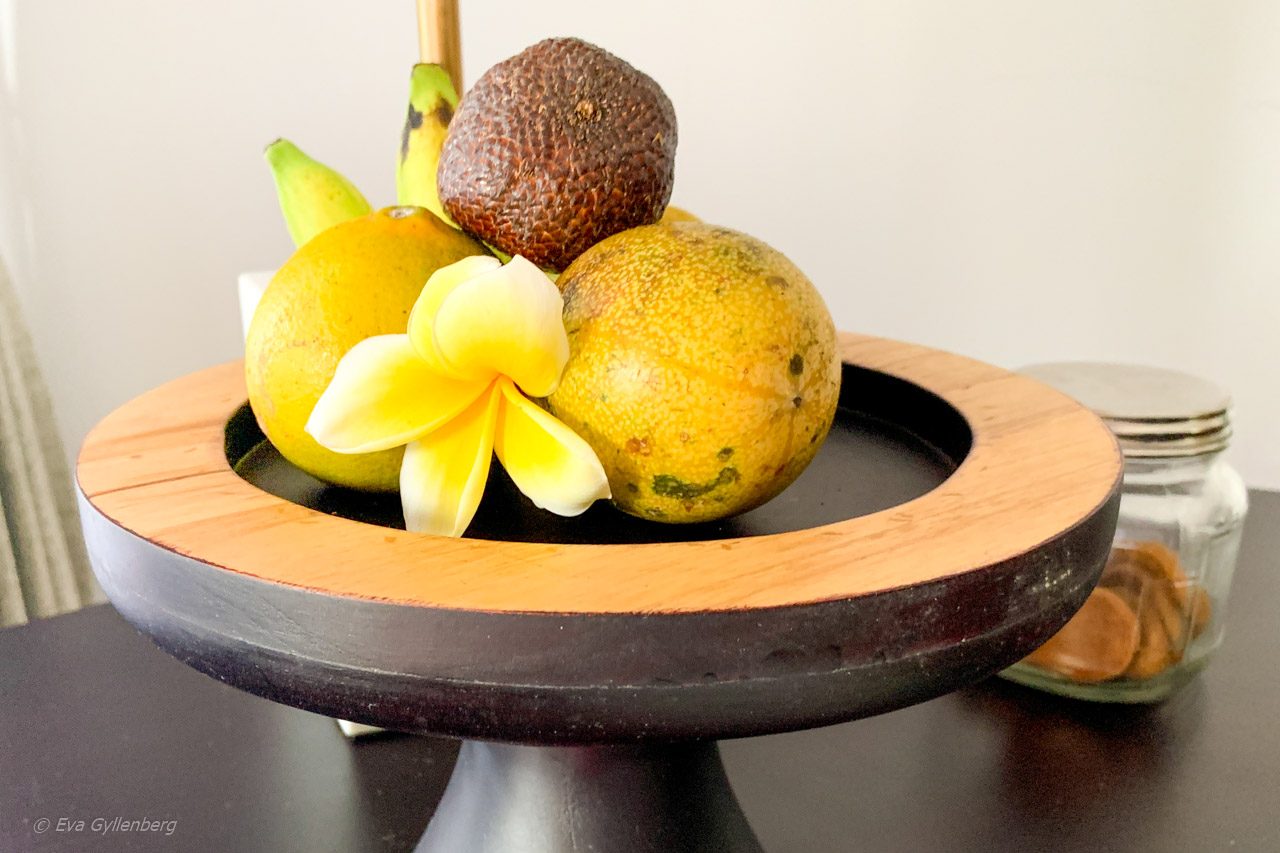 In the bathroom was a hairdryer and lovely locally made hair/skin care products in refillable ceramic bottles. Environmentally friendly and nice. The water bottles in the bathroom were changed as soon as they were empty, so there was always clean water nearby when we needed to brush our teeth.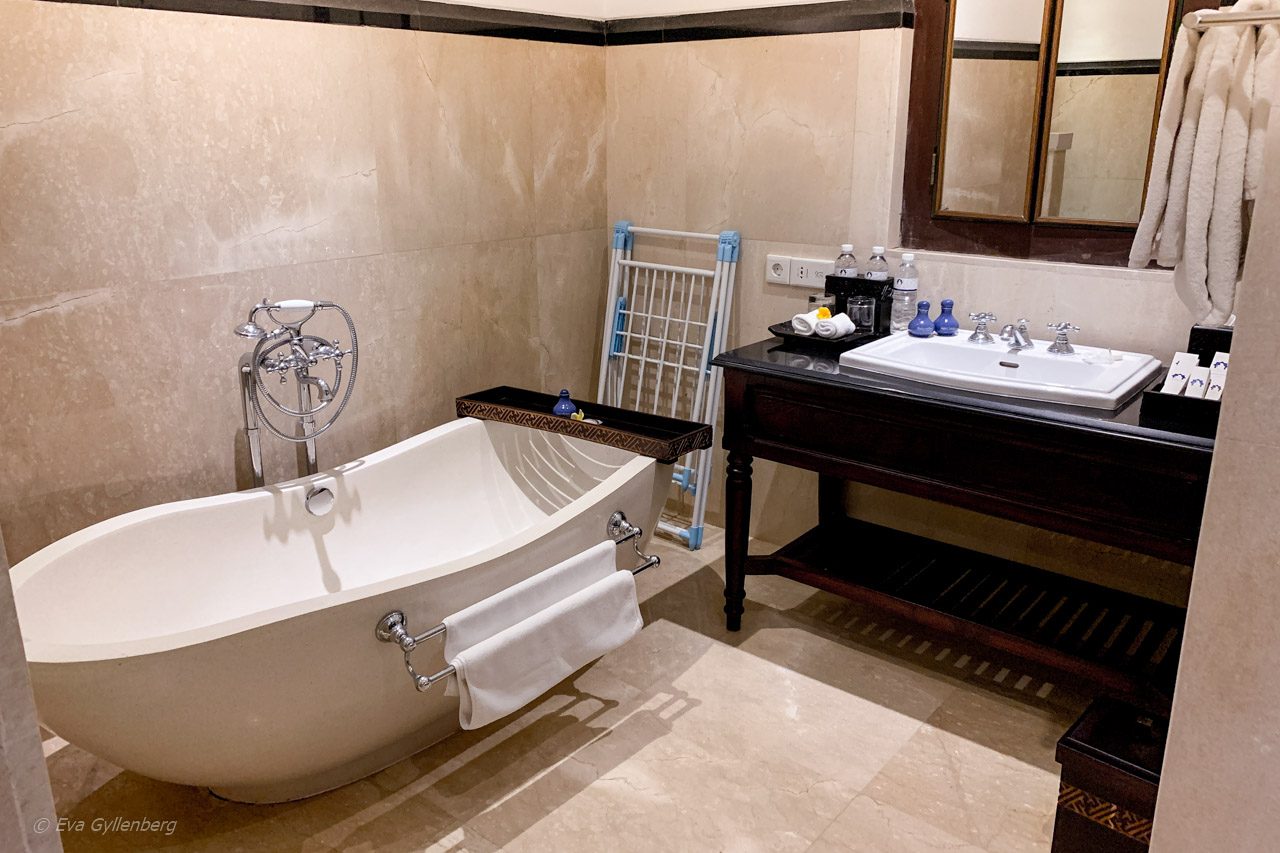 The balcony was nicely shaded under the roof and by palm trees, it was a pleasure to sit here in the afternoon with a good book and drink a cup of coffee. As with everything else here at the hotel, every little detail was perfect. Everything from the mosquito coil in a nice ceramic holder to the beautiful floor in stone and patterned tiles that I would love to have on my balcony at home.
The hotel had turndown service every night, which really made everything perfect for the night. There was never anything we had to call for, they handled everything perfectly.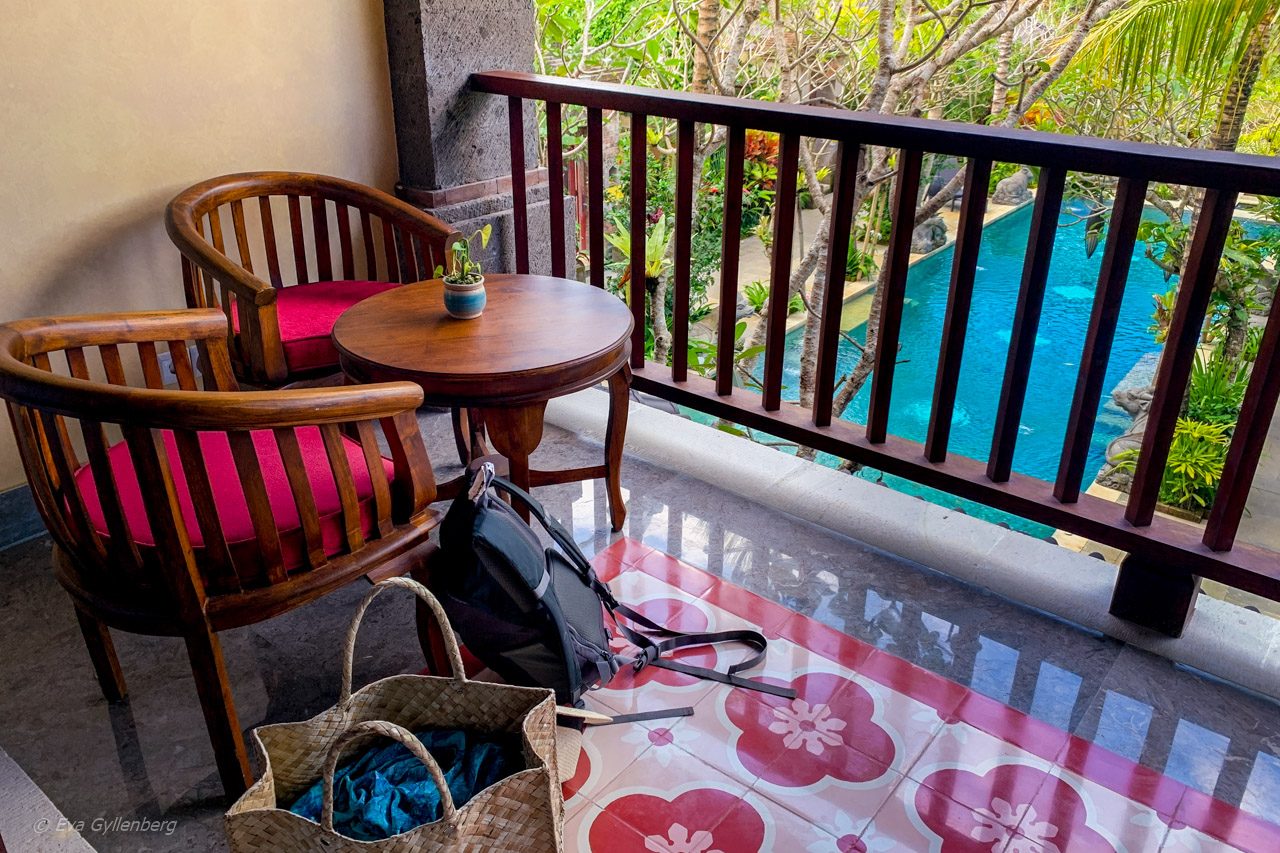 Pool ****
At Dwaraka the Royal Villas there are two large infinity pools. One is right next to the small hotel complex and the other is right below the reception. We visited both, but stuck with the pool just below our room. At both pools, freshly laundered beach towels were available for collection on a table.
There weren't very many sunbeds at each pool, but it was never full. Most people probably don't go to Ubud to sunbathe and swim.
If we thought the pool in Sanur was cold, the pools here in Ubud were probably a bit colder. During June/July/August it is cool and dry up here and the nights can almost feel a little chilly.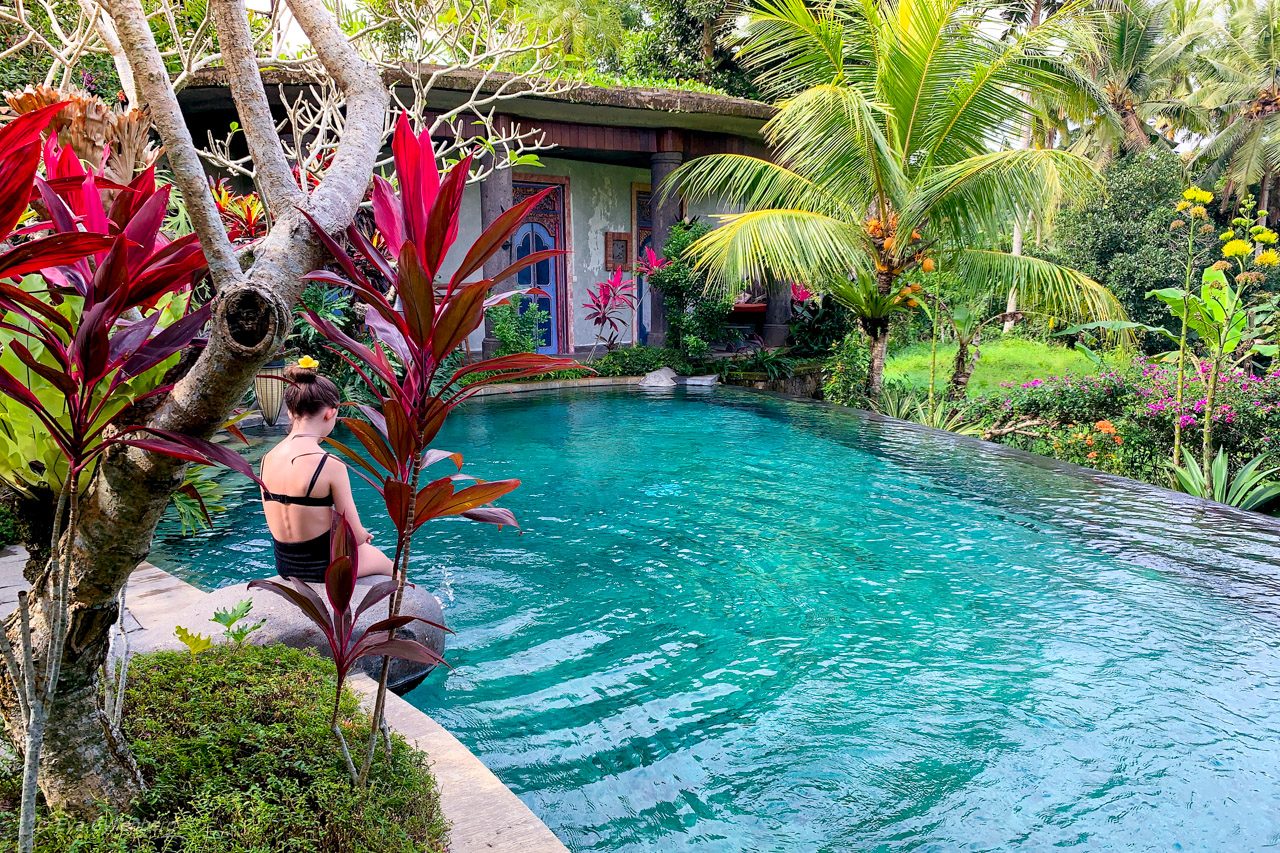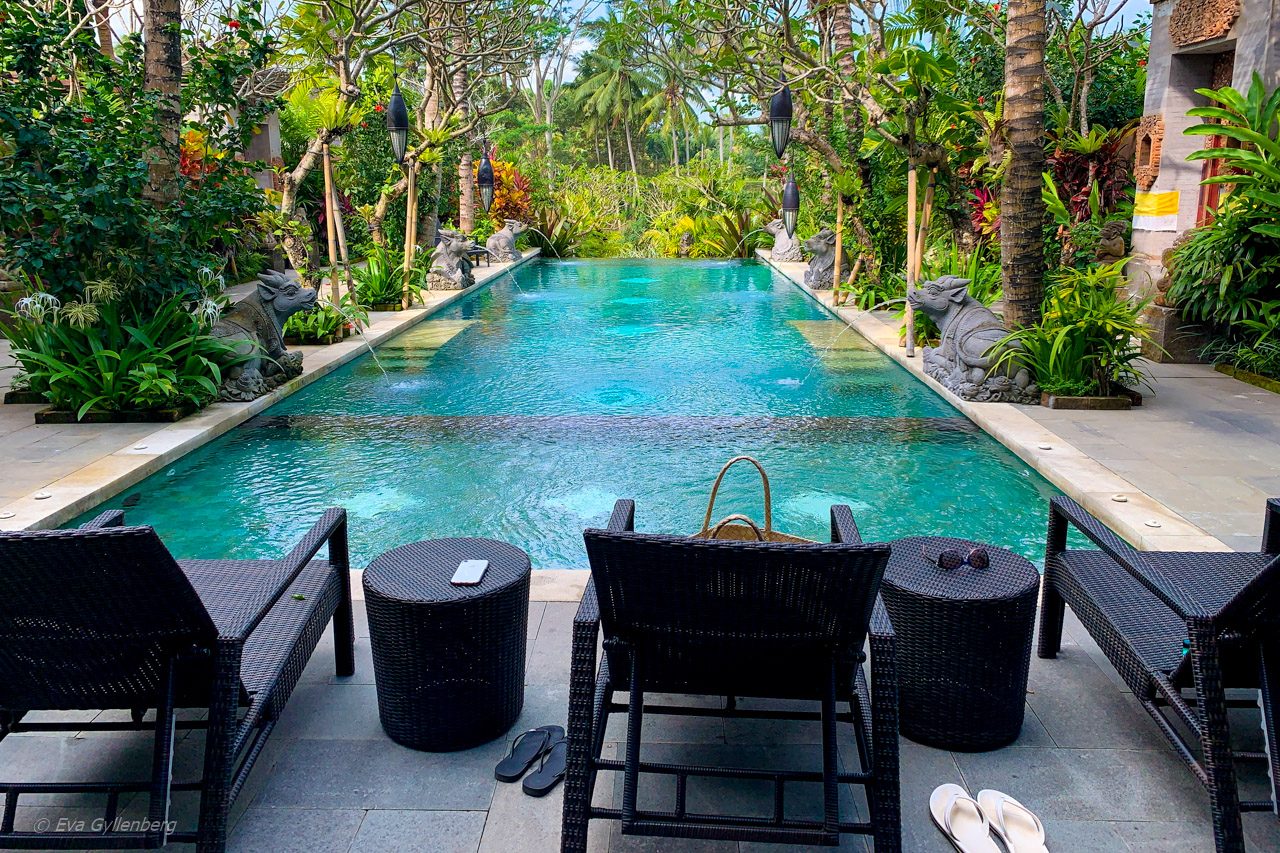 Service *****
If you want to feel like royalty, this is the place to stay. The hotel truly makes service an art. The staff even get photos of all the guests (from the passport), so they keep an eye on you and greet you by name.
Our first day at the pool, the spa staff came and greeted us and told us that as new guests we got a free 30 minute foot massage. We used it quickly and also took the opportunity to book in a one-hour full-body massage at the spa. A truly wonderful spa experience.
When we were lying by the pool reading a book in the afternoon, another member of staff came and informed us that afternoon tea was included every day. Five minutes later we were served tea and Balinese cake by the pool. The other days we called up the afternoon coffee on the balcony.
The hotel is a 15-minute walk from the center of Ubud, but the hotel has a shuttle service all day. You can also borrow a mobile phone, so you can call the hotel and order a pick-up when you want to go back from Ubud. A much appreciated service!
Wifi was good and worked all over the hotel area.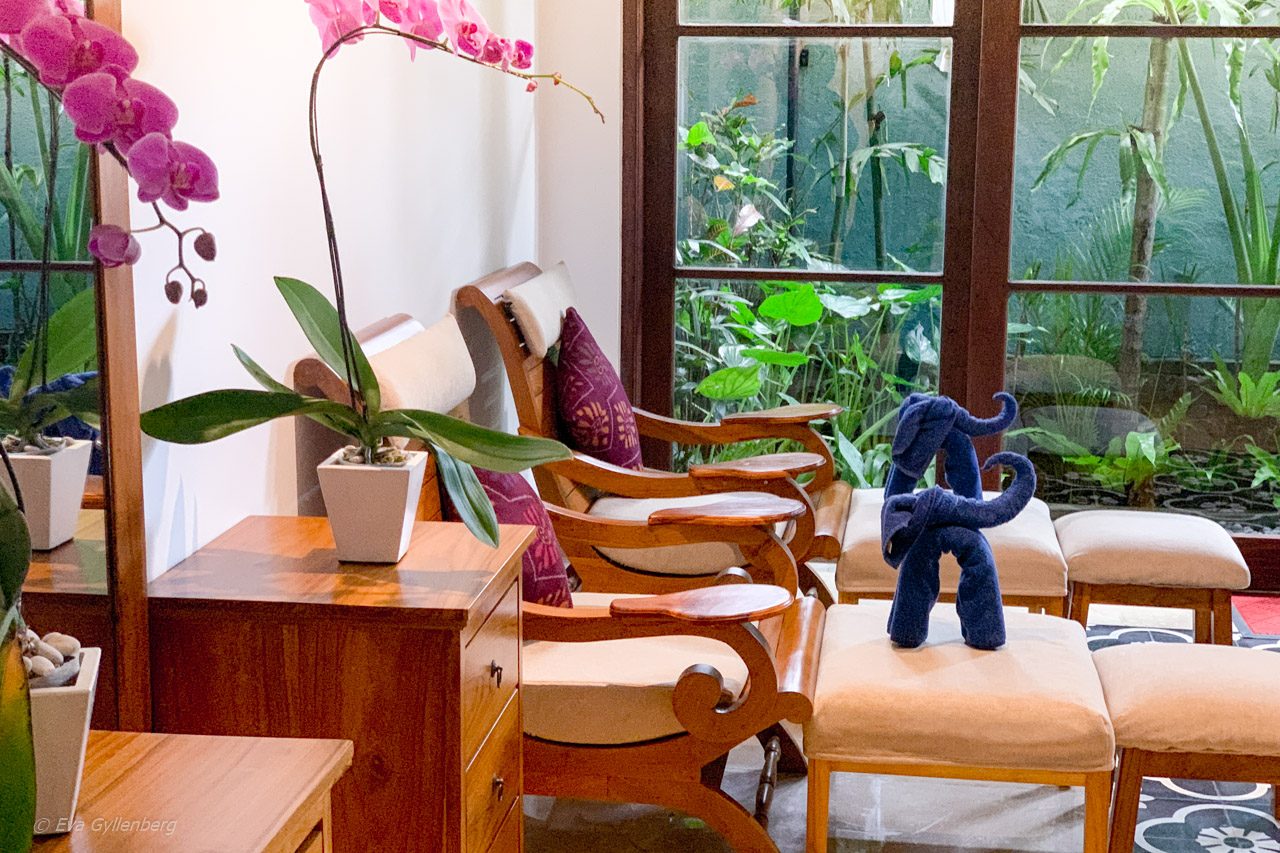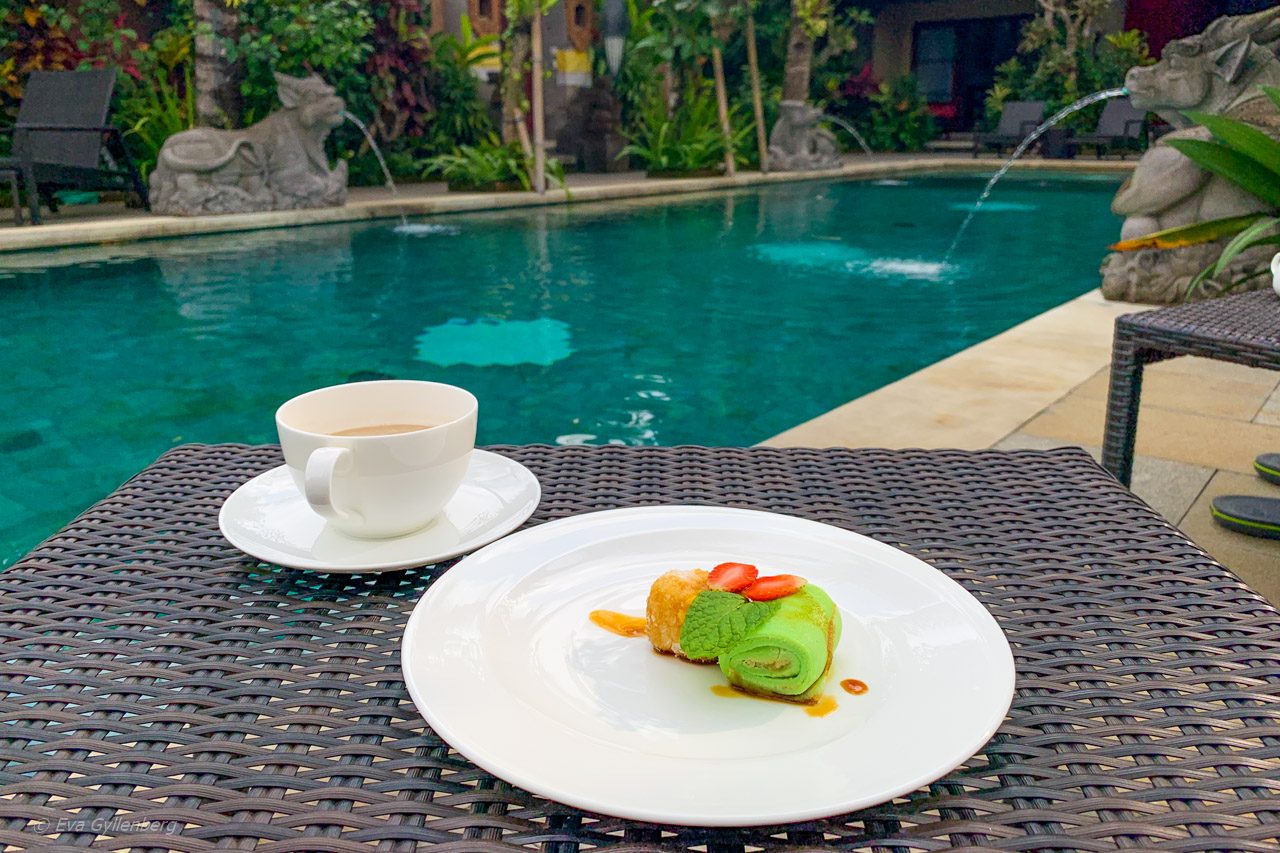 The breakfast ****
The room price includes a very nice a la carte breakfast, with several different options. All the menus included coffee and freshly squeezed juice of your choice or a fruit plate. Then the options varied between French toast with cinnamon and fruit, eggs Florentine, cereal, bread, omelette or bacon-eggs-American. There was also an Indonesian breakfast with nasi/mie goreng and Indonesian cakes. If you wanted a refill of the coffee or something other than the ready-made menus, it was possible to combine dishes freely.
Everything we ate was well prepared, incredibly tasty and a lot of food. A really lovely way to start the morning!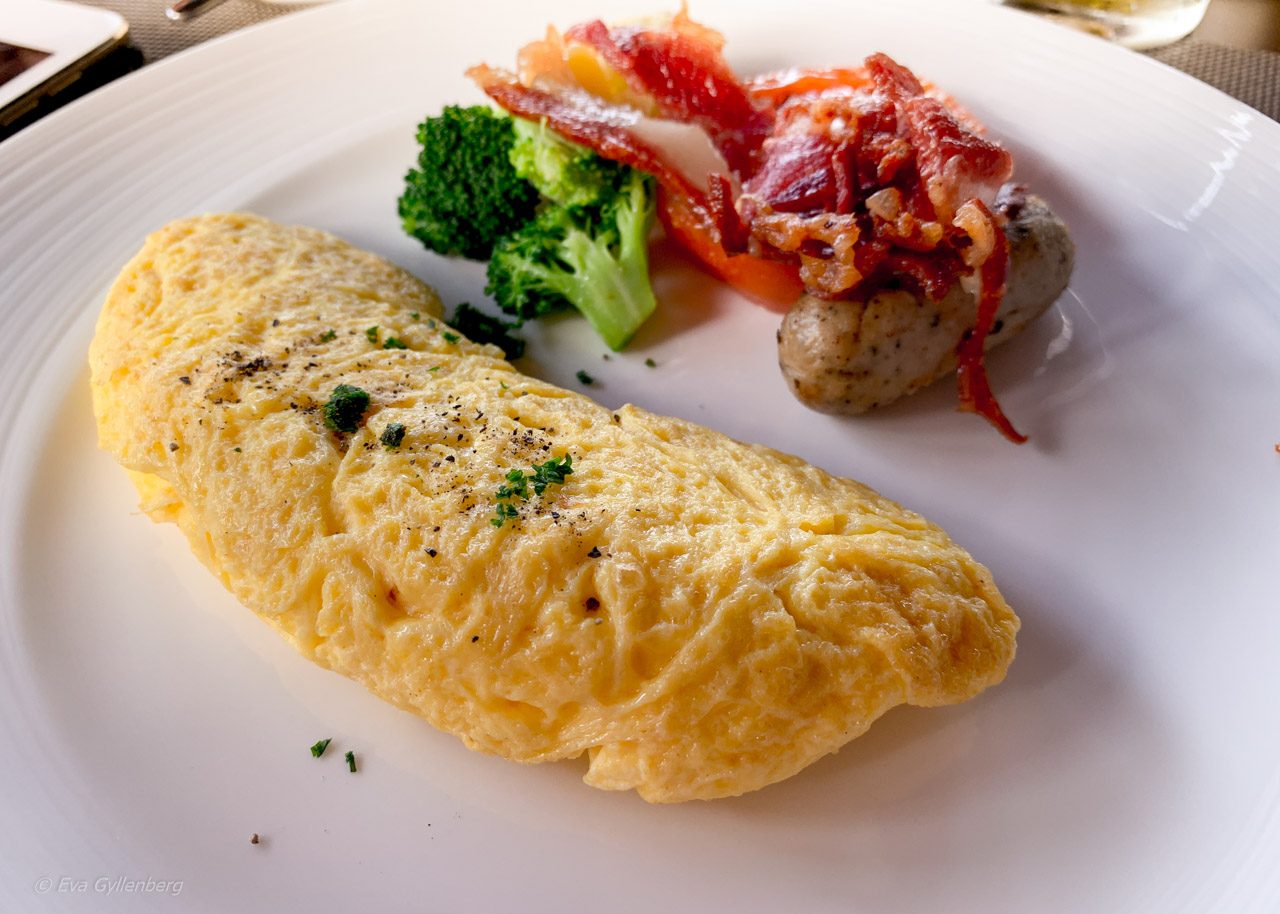 Restaurants ***+
The hotel has a restaurant - Yashoda - the same restaurant where breakfast is served. The restaurant is outdoors under a roof, upstairs above the reception. We ate here two evenings. The food was well prepared and beautifully laid out, but unfortunately a bit tasteless. I would have liked to see them dare to spice things up a bit more.
The second night there was live music in the restaurant, which was nice - but the volume made it a bit difficult to talk.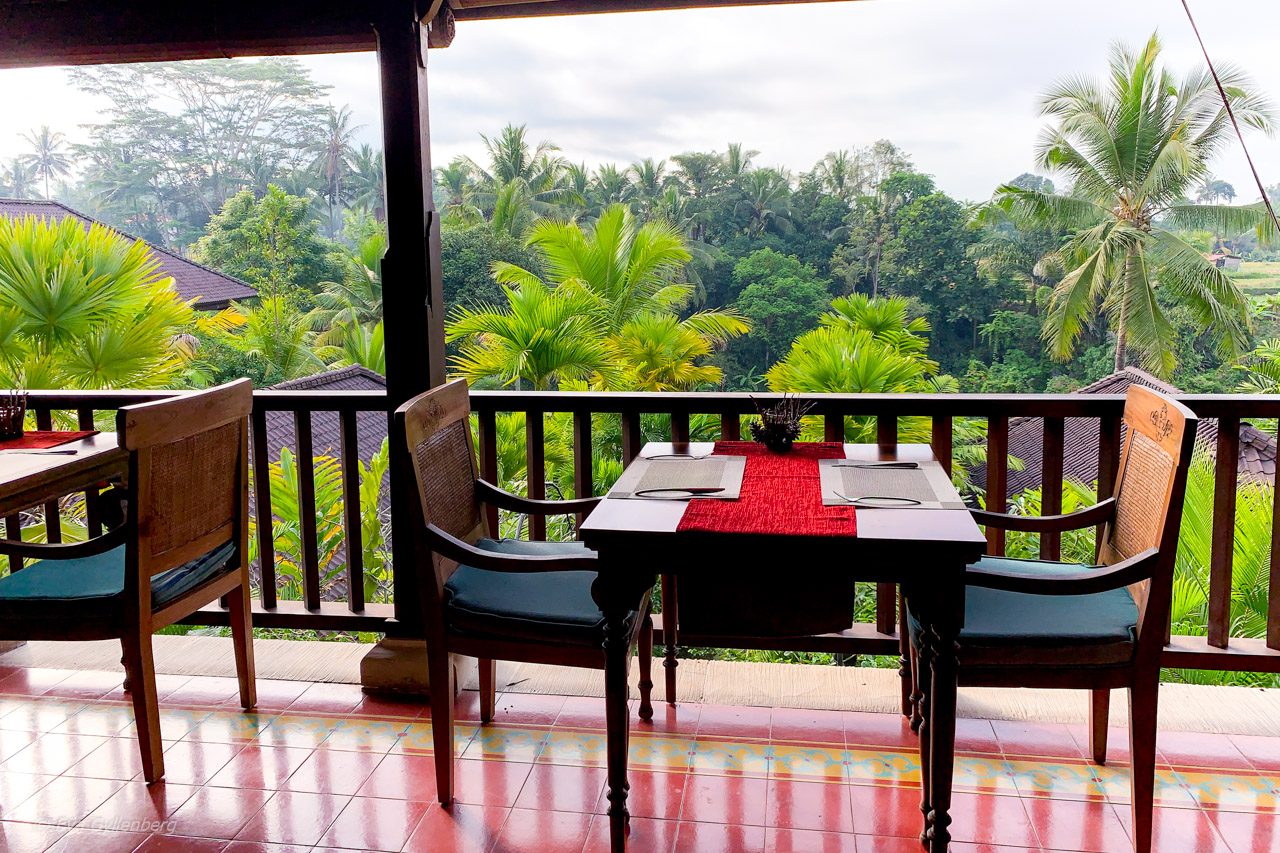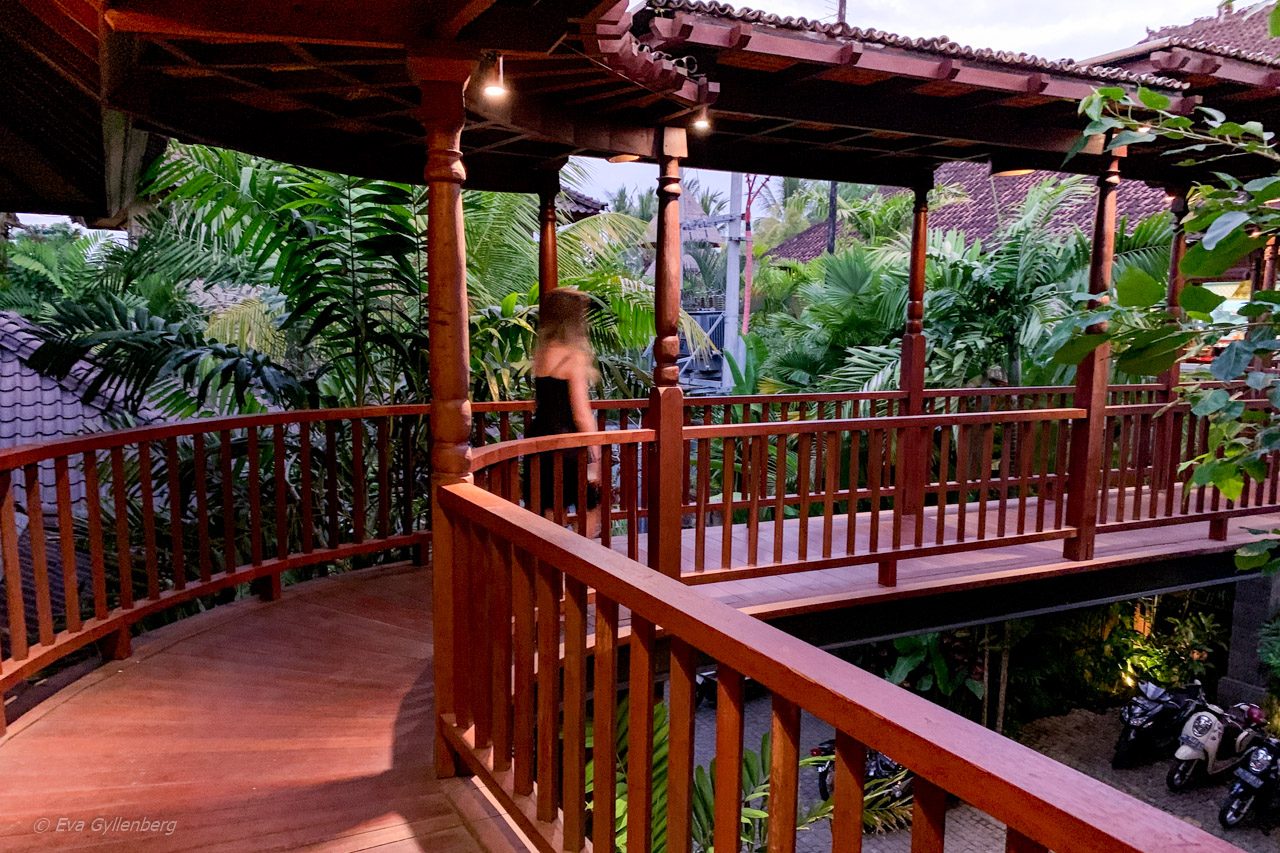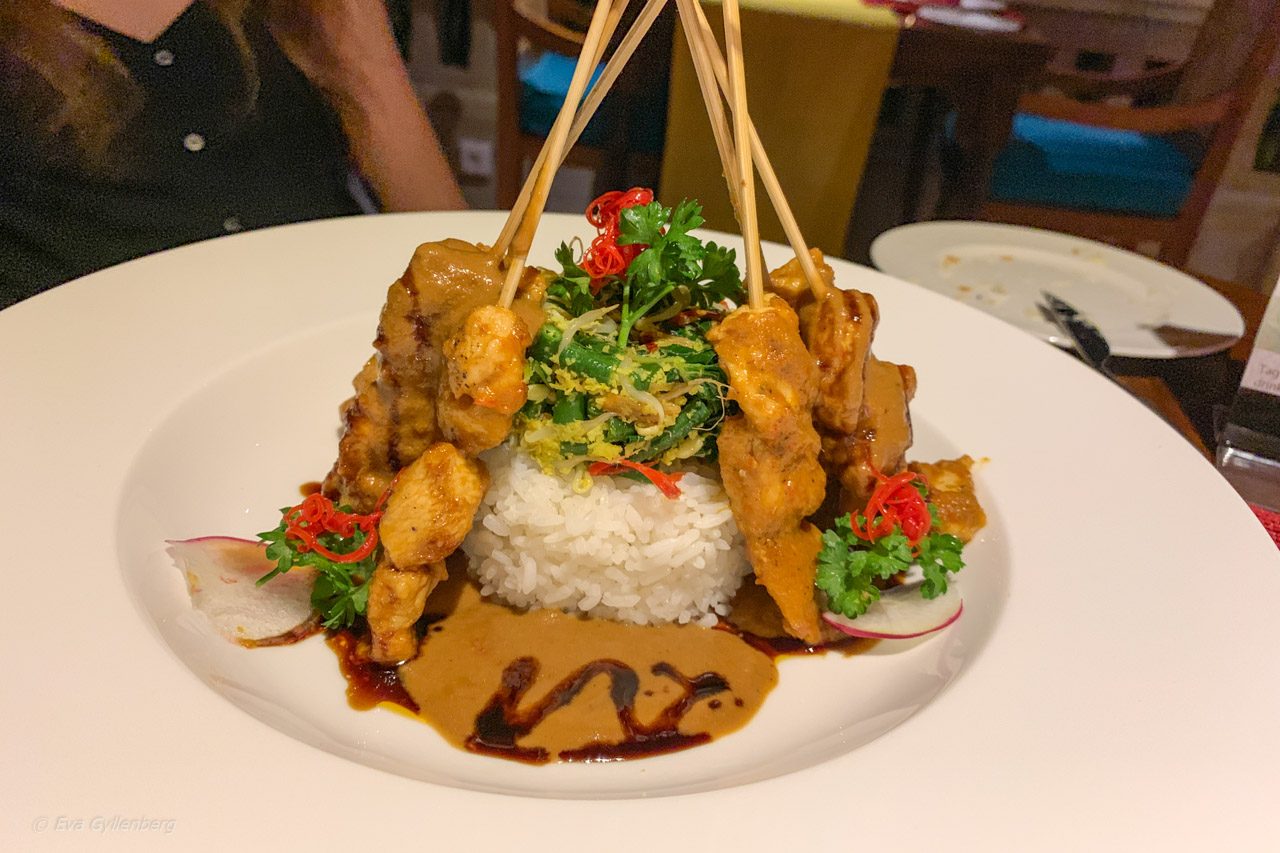 So, what was the overall family rating? ****+
The whole family loved Dwaraka The Royal Villas. Calm, quiet, private and perfect service - this is a place I'd be more than happy to go back to. The whole environment was well thought out, lavish and very beautiful. Everything was clean and well maintained and the service was impeccable. A real little gem in noisy Ubud.
Award? We paid SEK 1350 per night for the three of us, including breakfast.
Do you want to read more about Bali and Dwaraka the Royal Villas?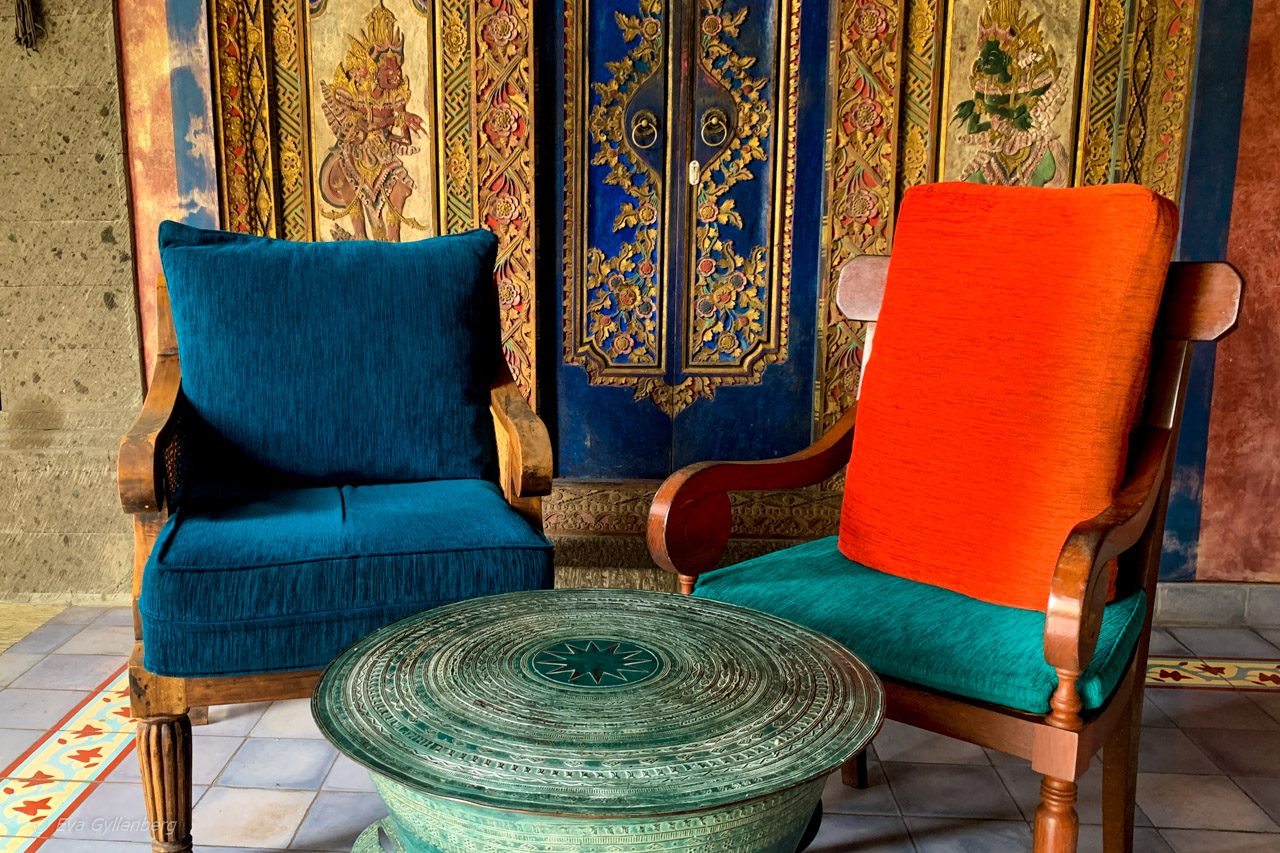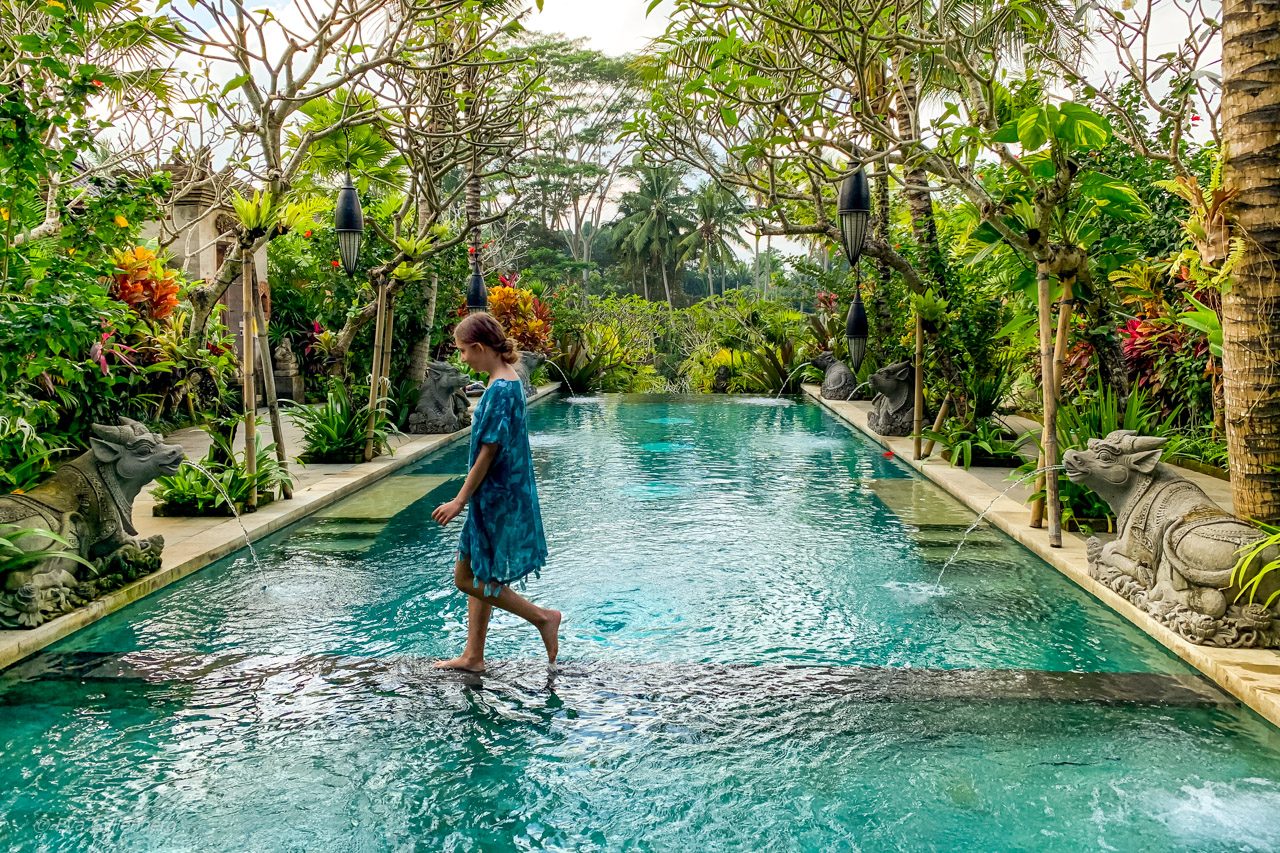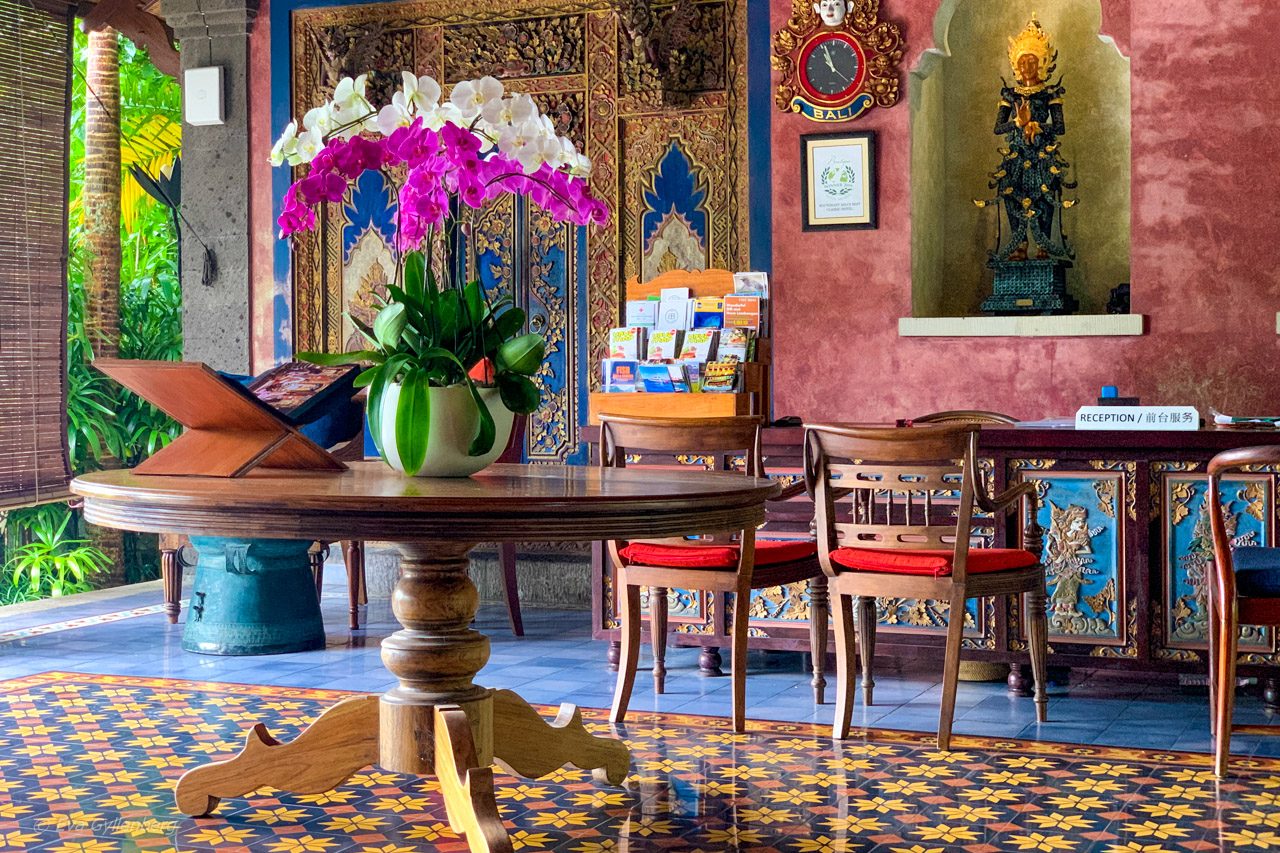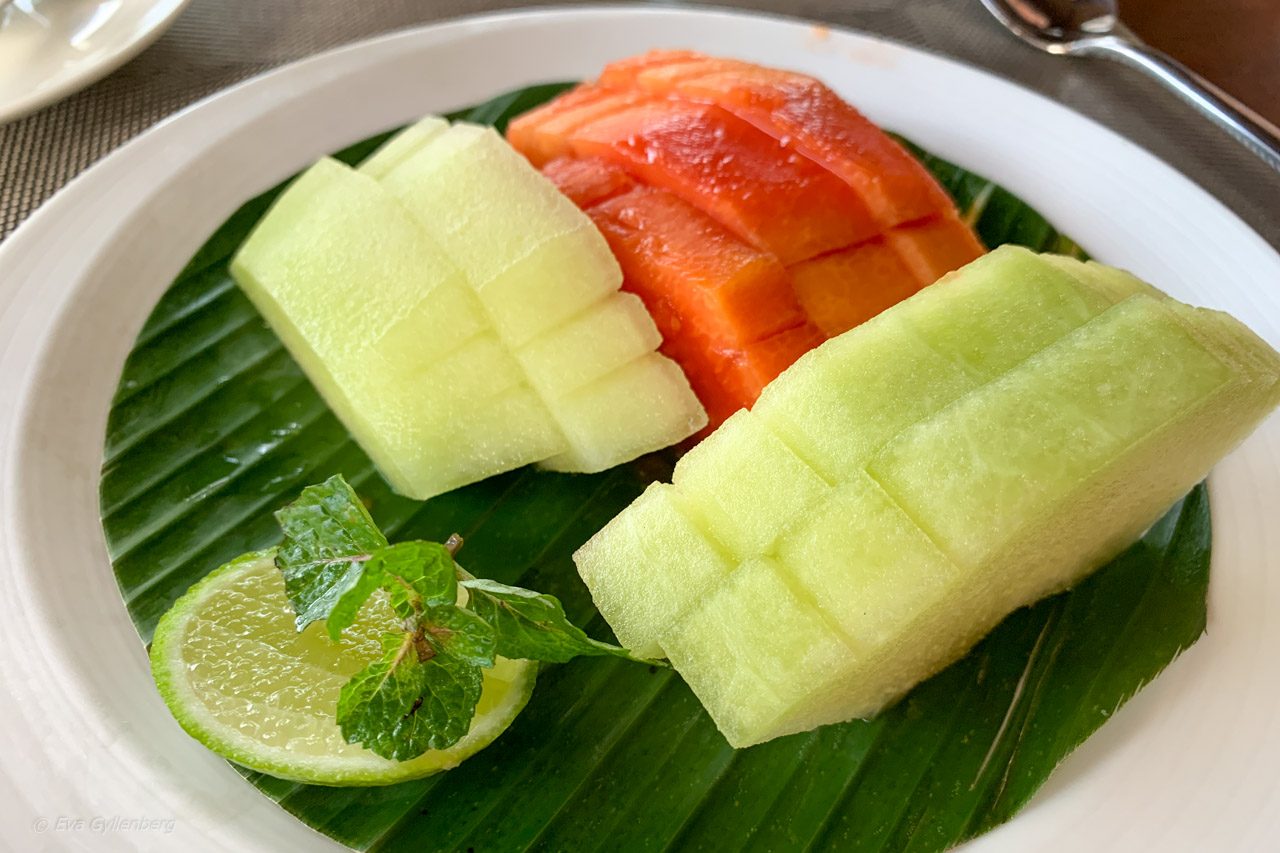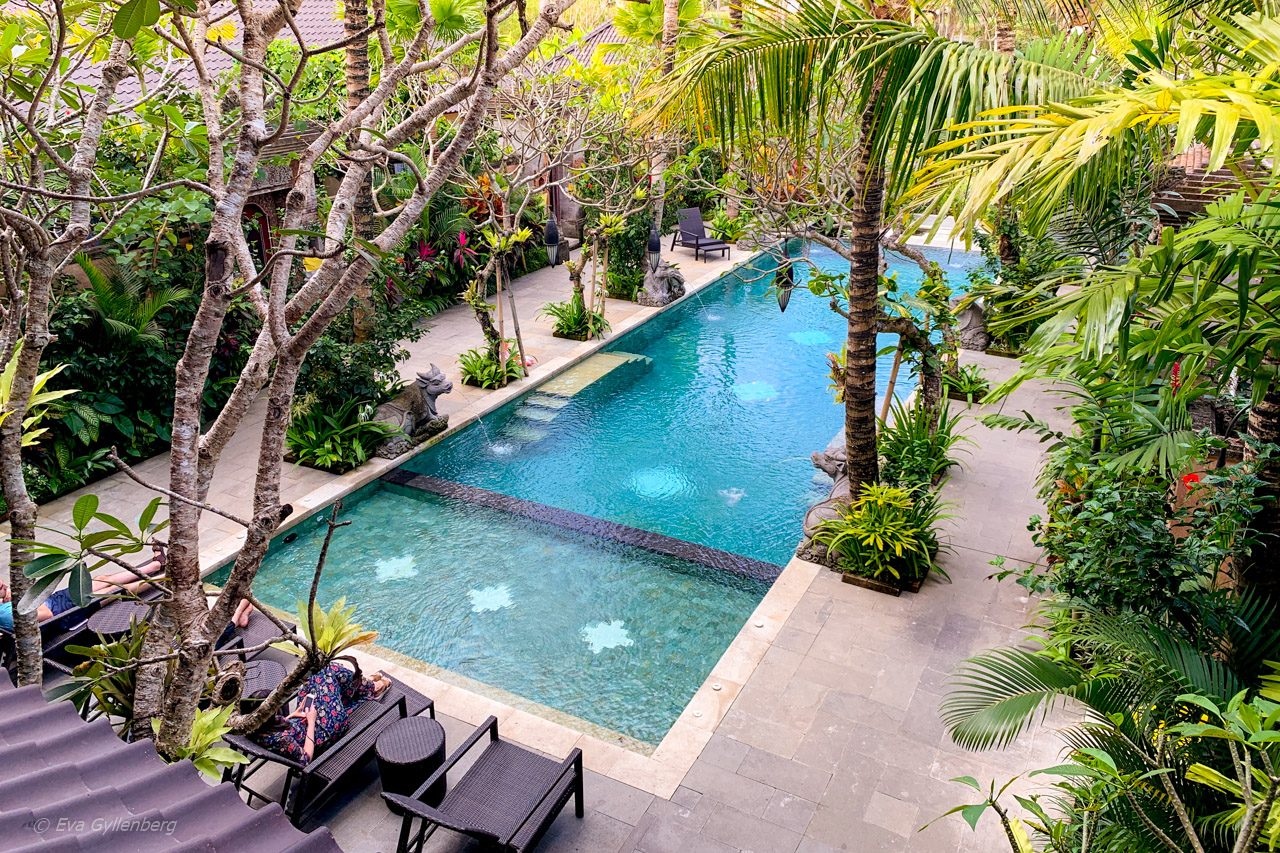 Want to read more of my travel tips? do not forget to like Rucksack on Facebook!
Do you want to read more about Bali?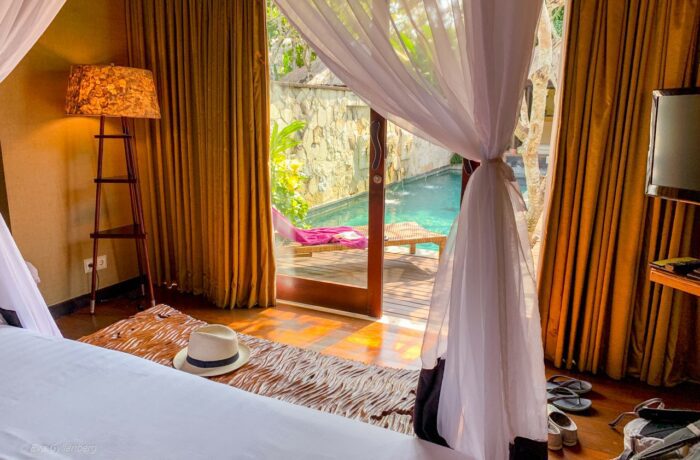 The best hotel breakfast I EVER had was found at the beautiful Amarterra Villas in Bali…
6 October 2019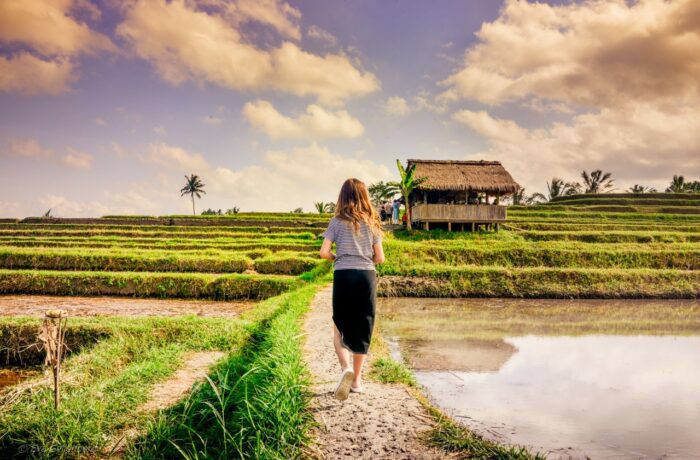 In Bali, rice is an important staple food. We have walked among Jatiluwih's rice terraces and…
June 3th, 2020
For our first nights in Bali, we needed practical accommodation in a good location. The choice…
August 26