Almost 200 years ago, a rumor began to spread around the world. Gold had been found in California. The gold was everywhere, in abundance and everyone who came here quickly became filthy rich. Could it be true? Men from all over the world packed up their belongings and set off on the long journey to California. The great gold rush had started. For 8 years the interior of California flourished and scores of towns were built up near the deposits. One of these cities was Columbia, right in central California.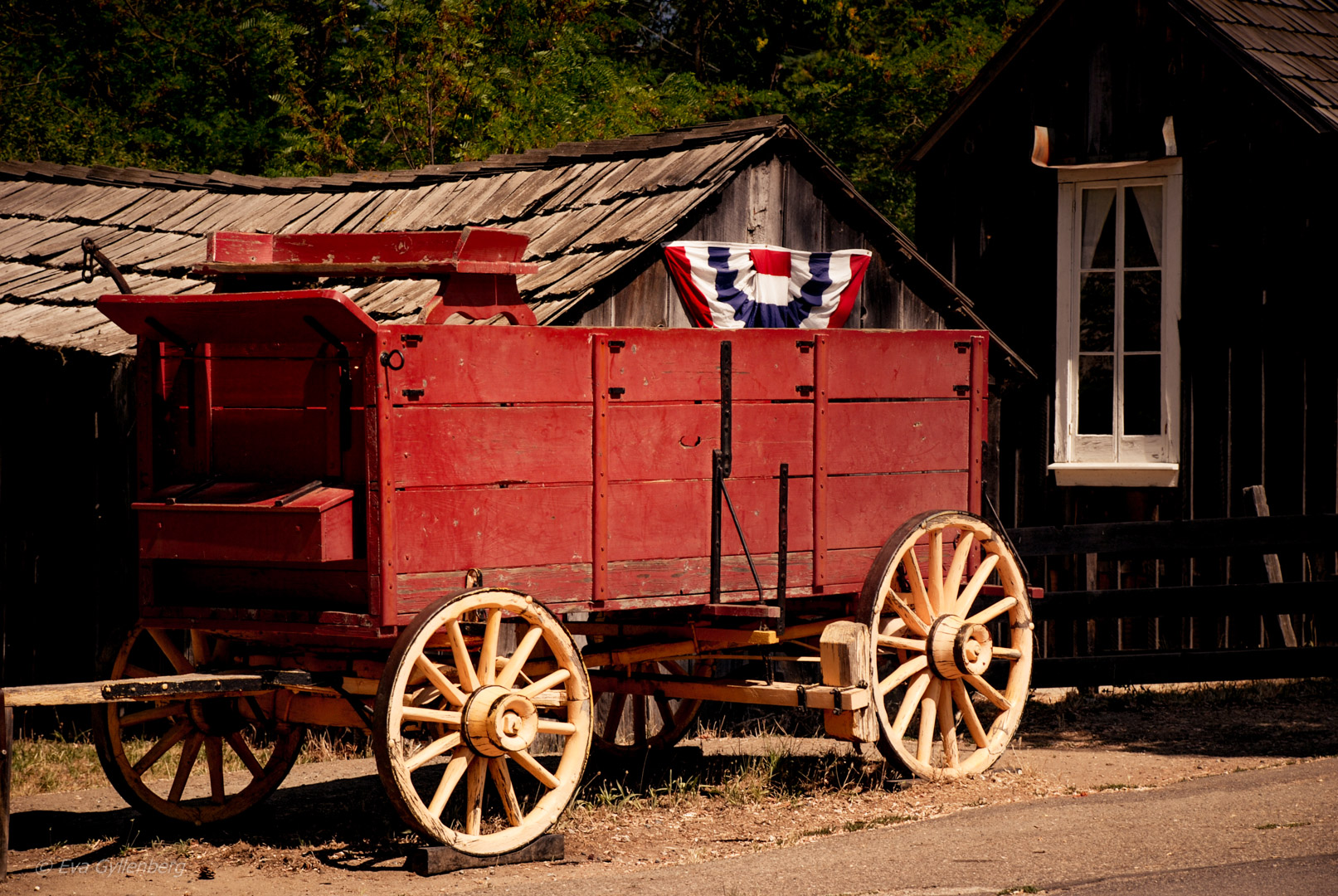 The city of Columbia barely had time to become a city before the gold ran out. From having nearly 6000 residents in its glory days, only 500 residents remain. But the city continued to live, unlike, for example, the city bodie – which today is one of California's most well-preserved ghost towns. After the year 1860, the town began to decline, but the stubborn inhabitants remained. And the local shops and restaurants could survive. The candy store Columbia Candy Kitchen started already at the end of the 19th century to sell their homemade sugar caramels and is now in the fifth generation of candy manufacturers. The bar What Cheer Saloon has survived two fires but is still open Wednesday through Sunday for lunch and dinner. This could feel contrived and artificial, but instead it's very cozy.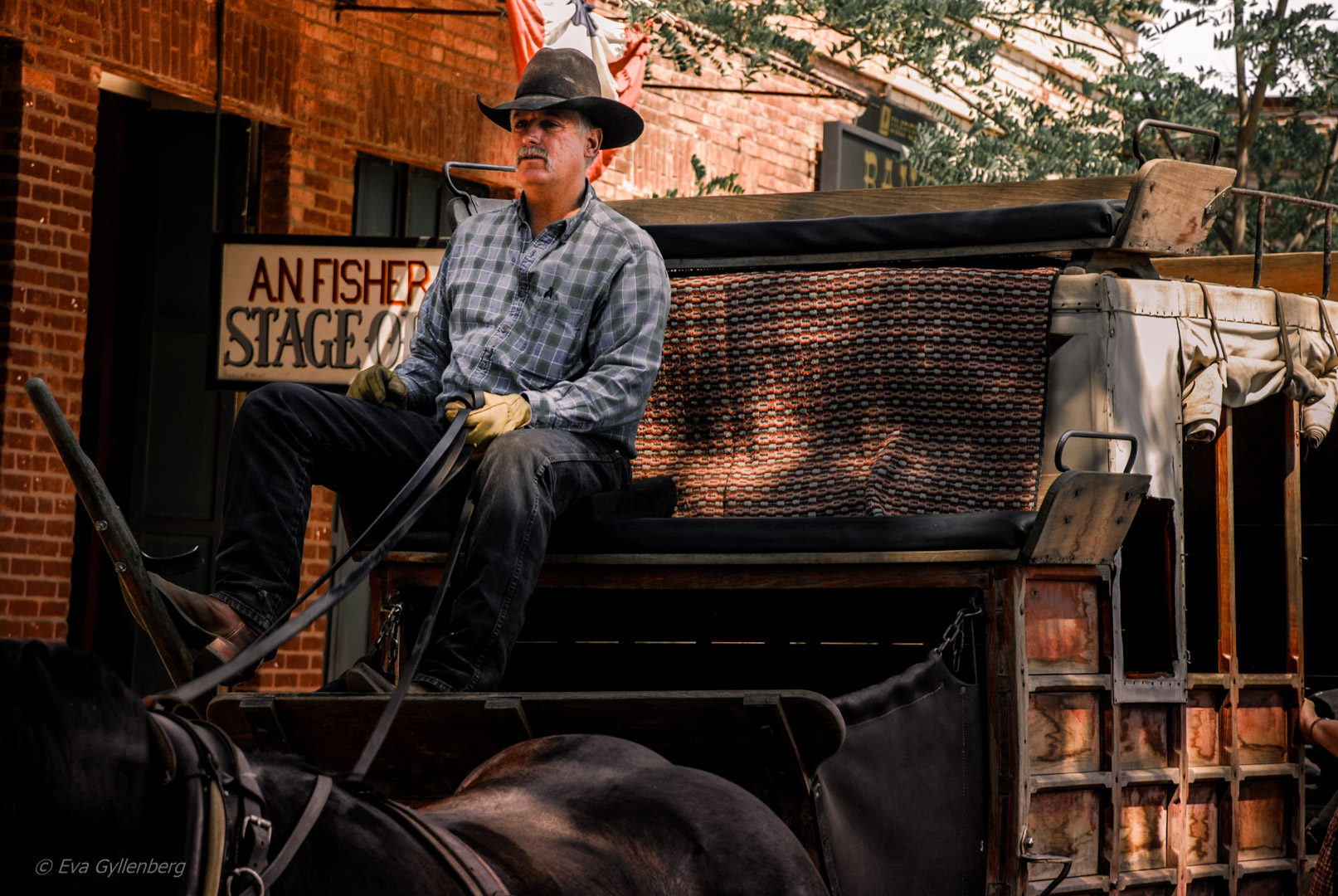 Columbia is probably an attraction more like "Skansen" than a "High Chaparral", with its shop assistants in period clothes, horse-drawn carriages and traditional celebrations of holidays such as the 4th of July and Halloween. The clanking of the village blacksmith spreads over the pedestrian street and the horses' hooves echo between the houses. School classes with expectant children buy polka dots in the sweet shop, groups of pensioners smile in recognition in the curio shops and a group of young people have just been inside the photographer and taken a picture in period clothes.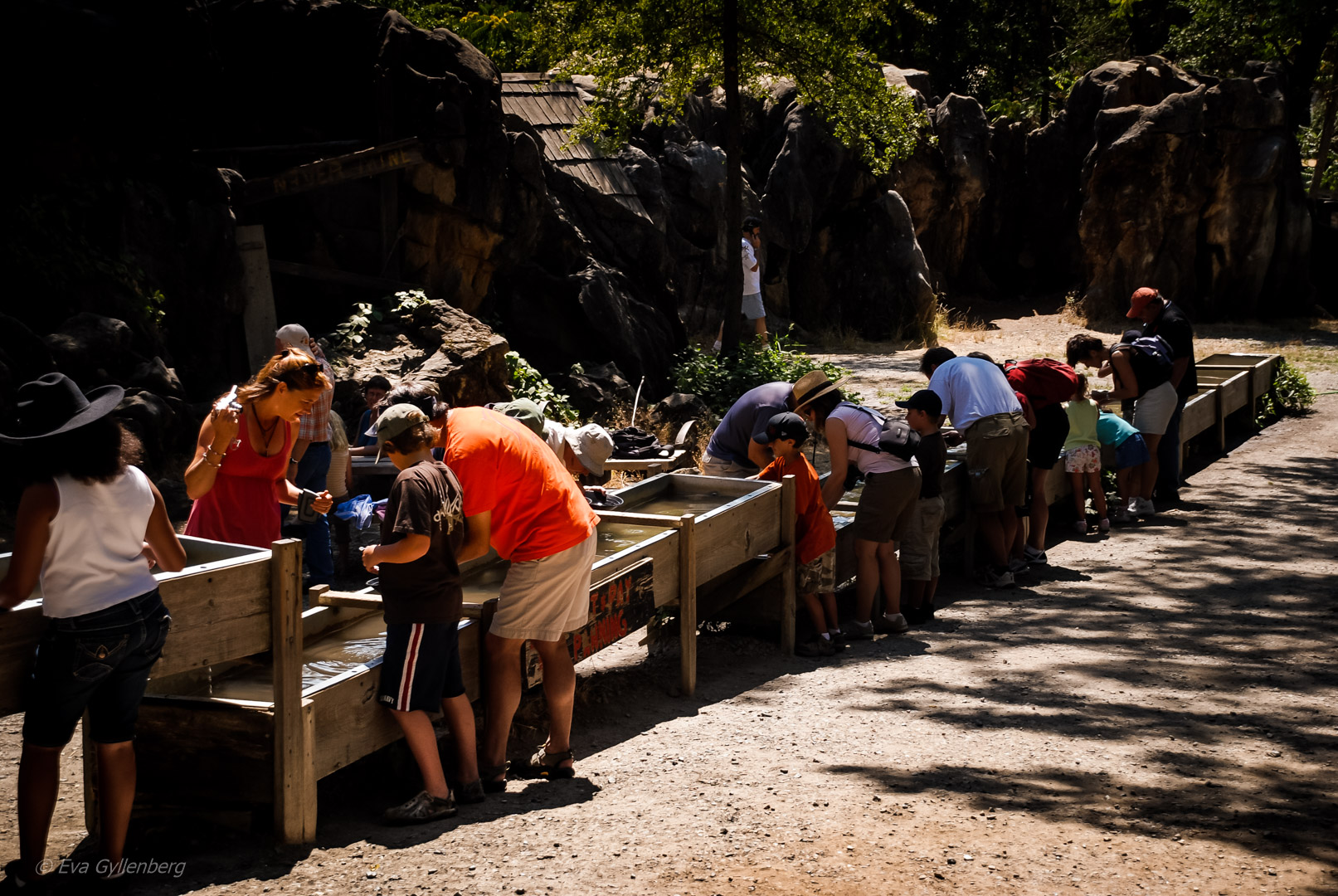 At one end of the Main Street is a very popular activity – panning for gold. Because what would a gold rush town be without gold panning? Here you really learn how to spin and shake the tin plate to get rid of the sand and find the little gold nuggets. The probability that you will find something these days is quite low, but hope is the last thing that abandons man.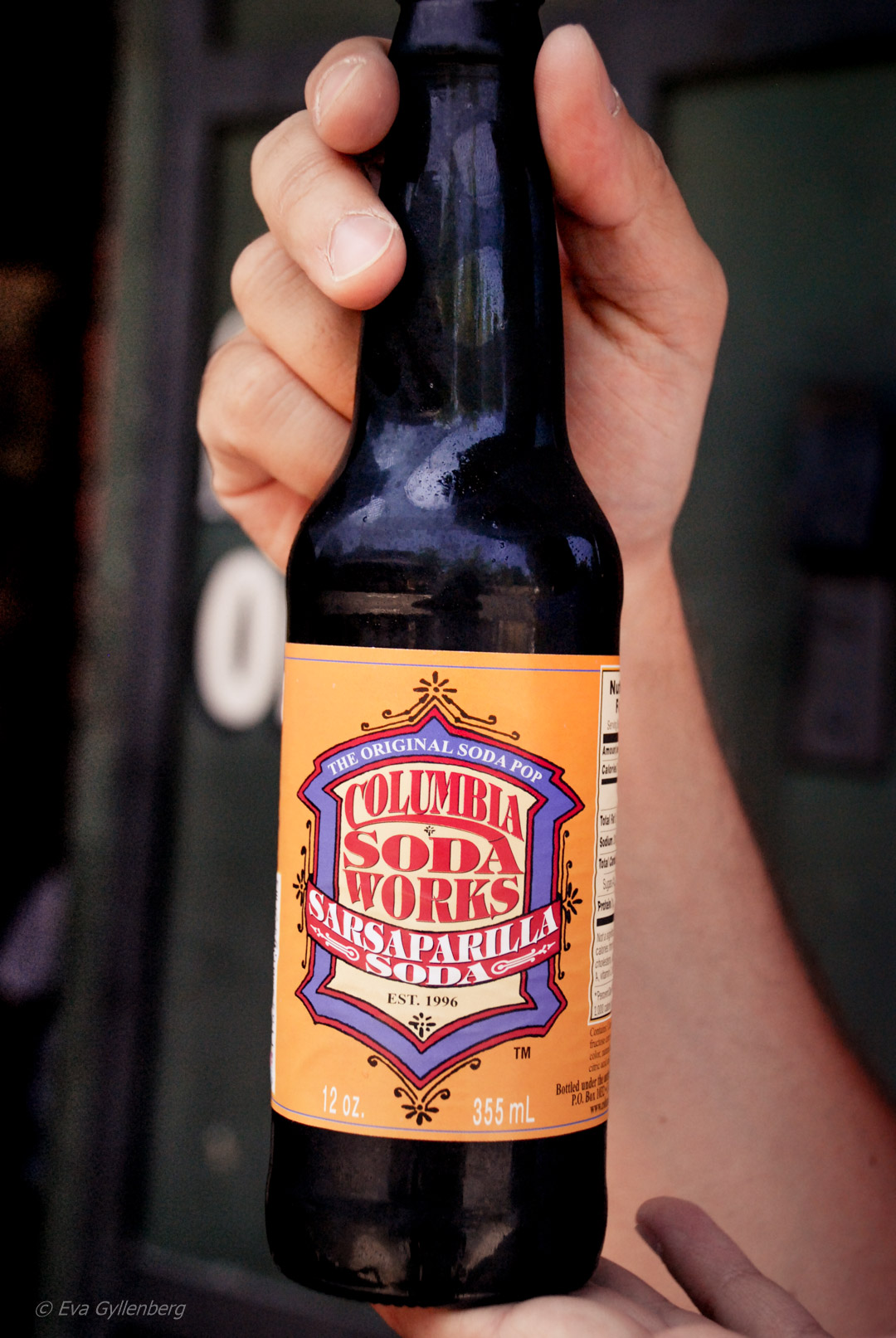 Have you ever read an old cowboy story and wondered what that strange drink they drink all the time? Sarsaparilla was a very popular soft drink during the 1800s, but with the arrival of Coca Cola, Sarsaparilla fell into oblivion. In Columbia, the drink is still made and you get a chance to try this historic soft drink. For those of you who still remember the sugary Jenka chewing gum - this is Jenka in a bottle. For those of you who don't, my best description is that it tastes somewhere between Root beer and Dr Pepper.
There are several places to stay in the city and we managed to snag one of the few rooms in the historic one Fallon Hotel. A classic 19th century hotel with Victorian furniture and at least one ghost. We slept in a room with a double bed with a golden metal headboard, which was not only incredibly ugly, but also incredibly narrow. The bed could not have been wider than 1,20 meters, which was far too small for the three of us... This is not a hotel sleep I remember fondly, although the hotel itself was incredibly charming.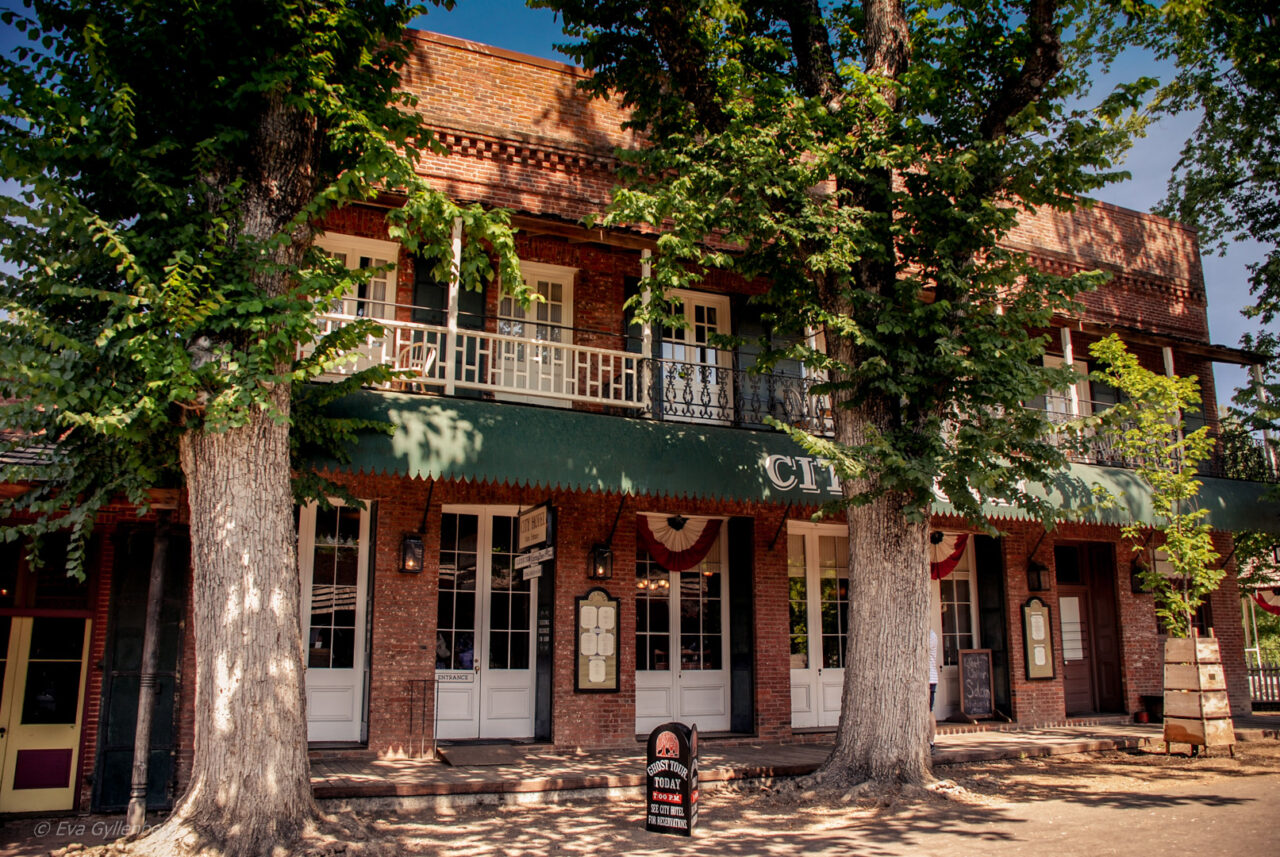 How do I get to Columbia State Historic Park?
Columbia State Historic Park is just north of Sonora or just west of Yosemite National Park in California. You can basically only get here by rental car. From San Francisco to Columbia it is approximately 160 miles.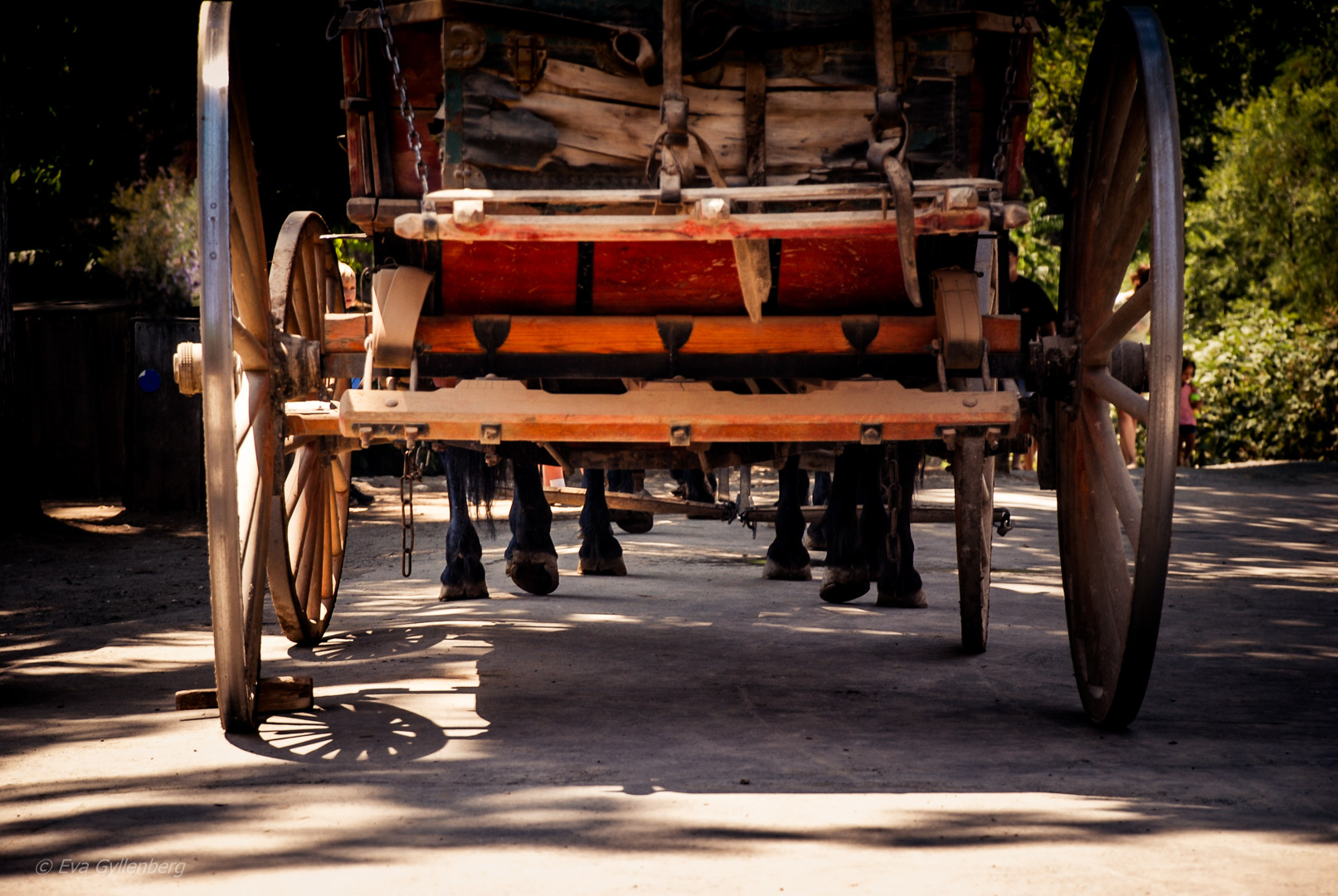 Where should I live somewhere?
There are several cabins and accommodations in Columbia, but I would recommend staying in Sonora instead. Here there are more restaurants and a larger selection of hotels (and it is more affordable).
Do you want to read more about California?
Look into big cities and national parks at min California page or read more about Columbia State Historic Park at their own page.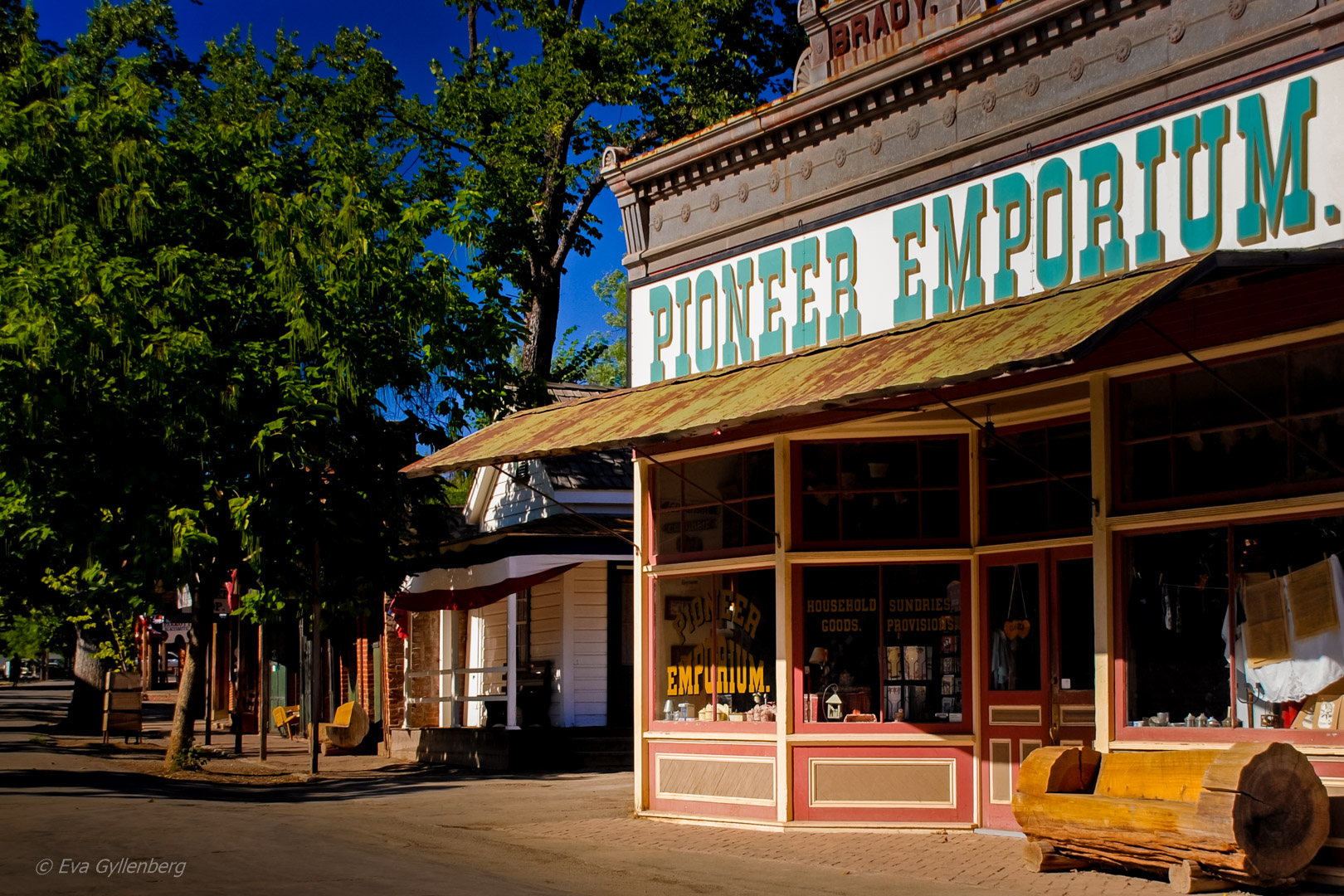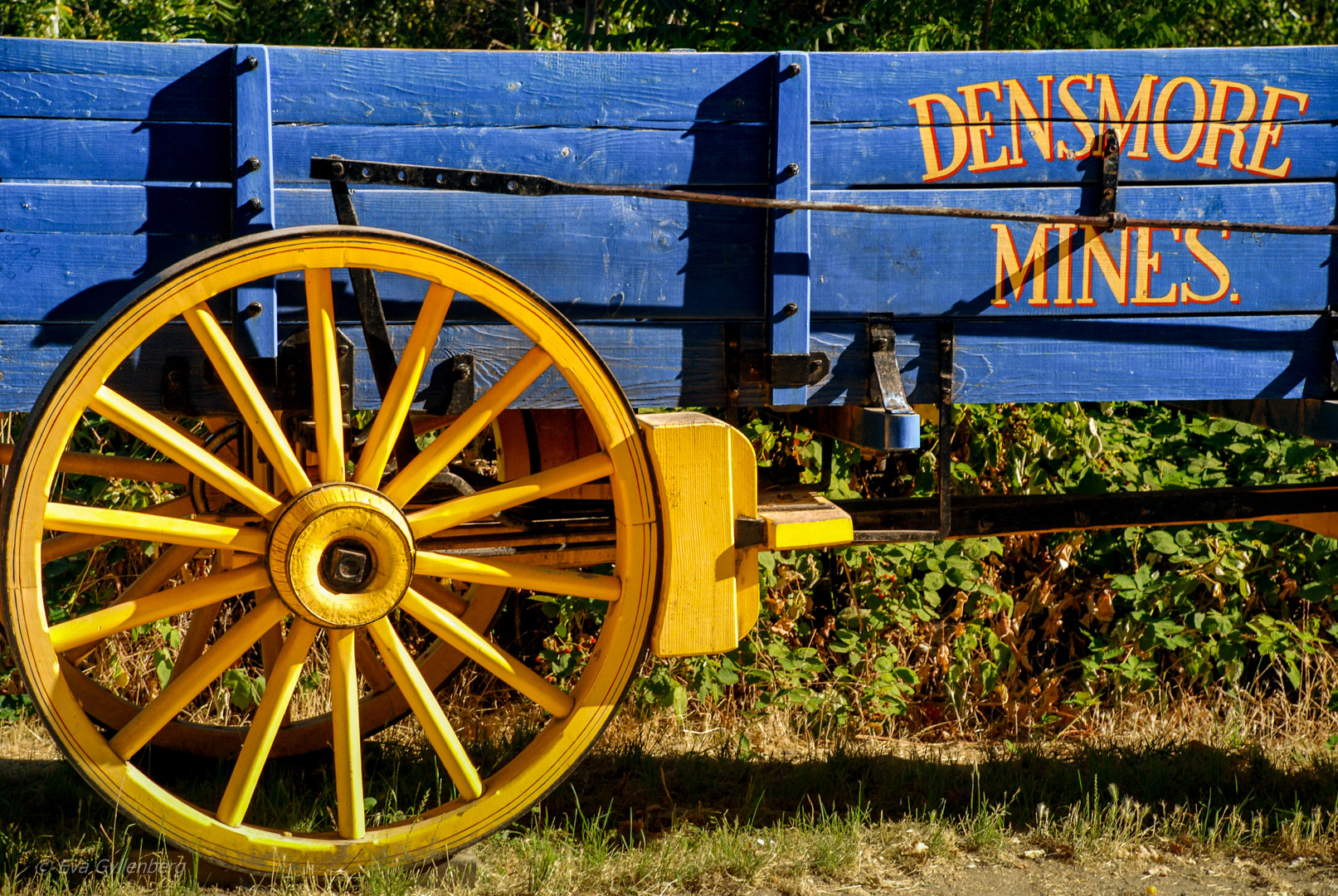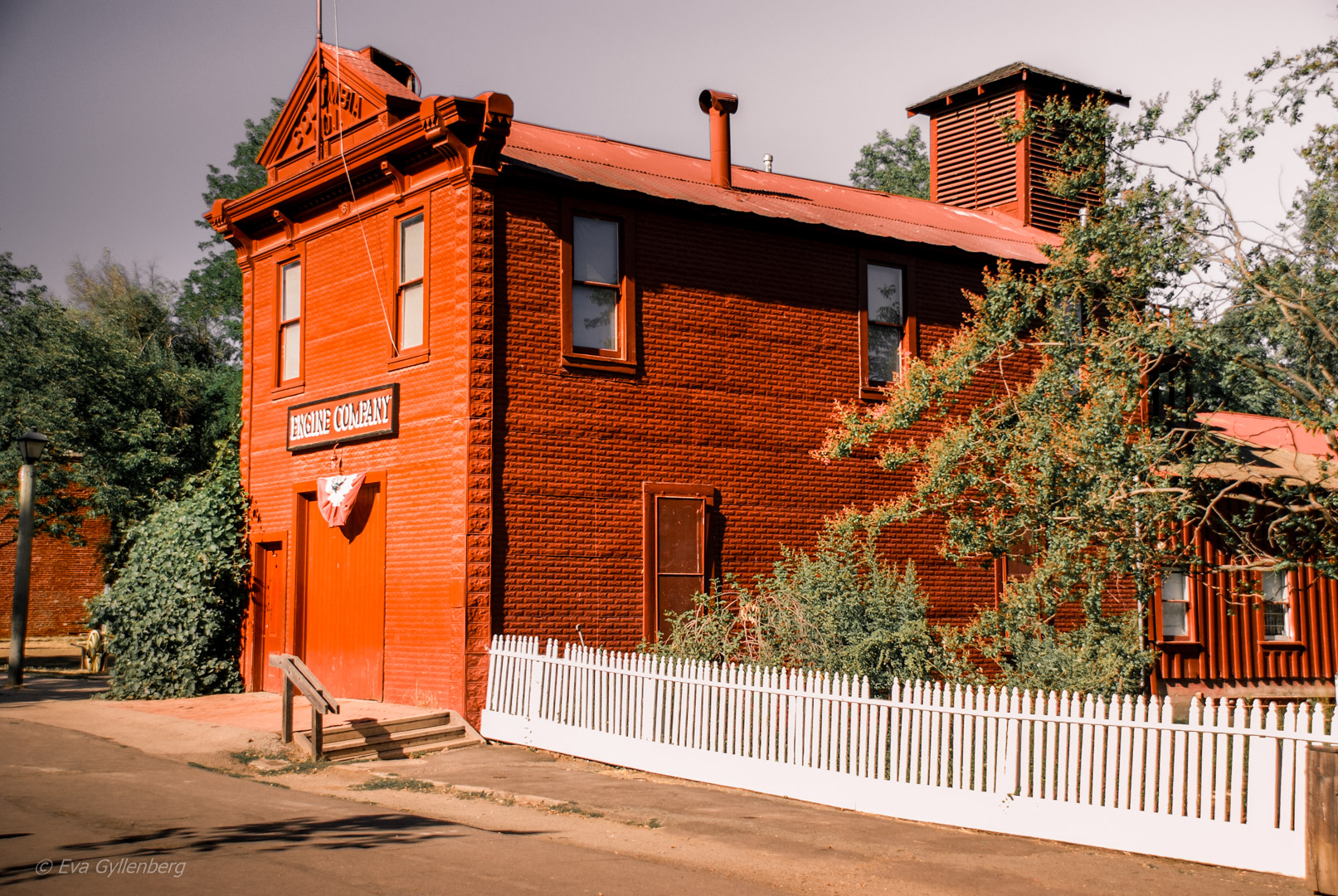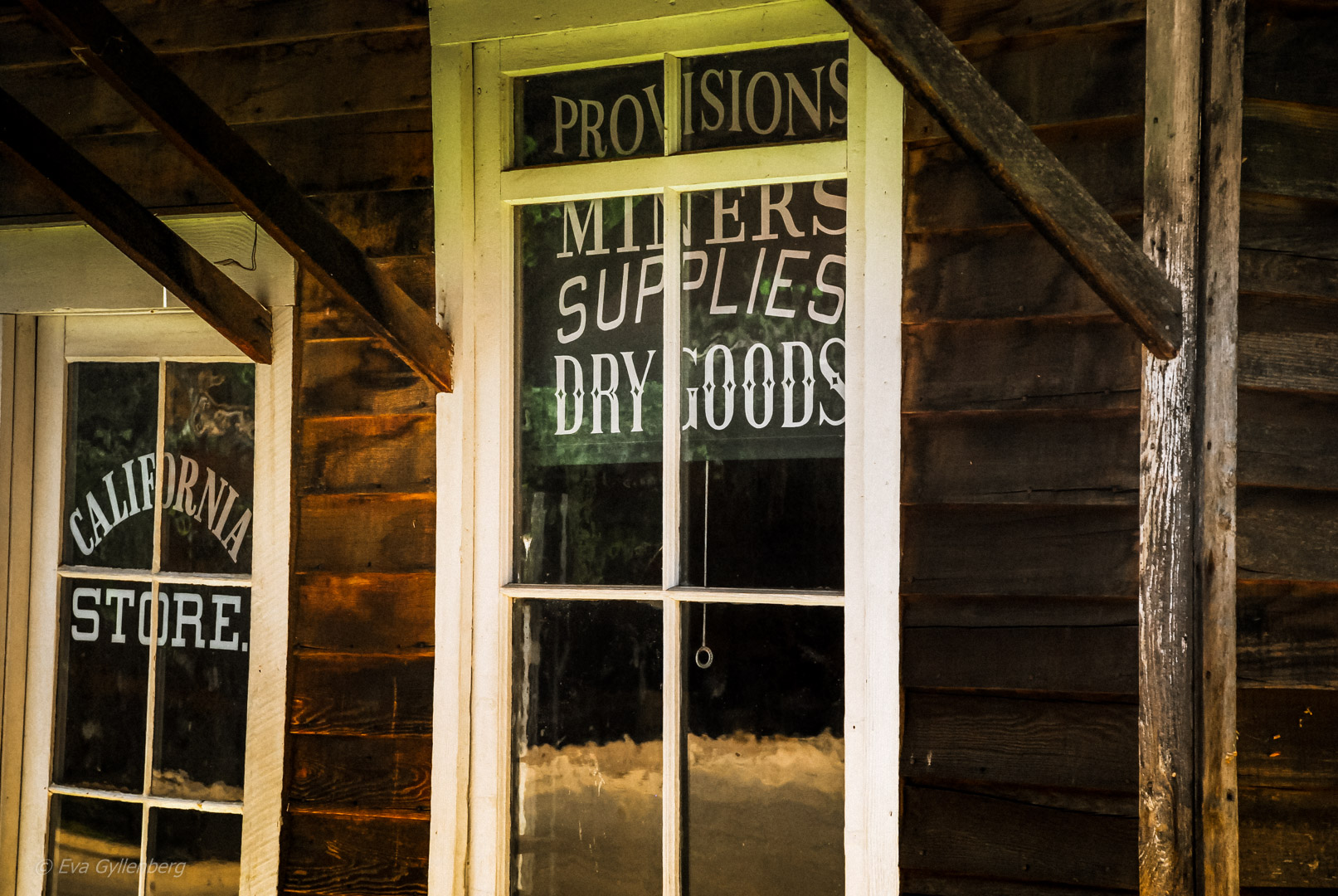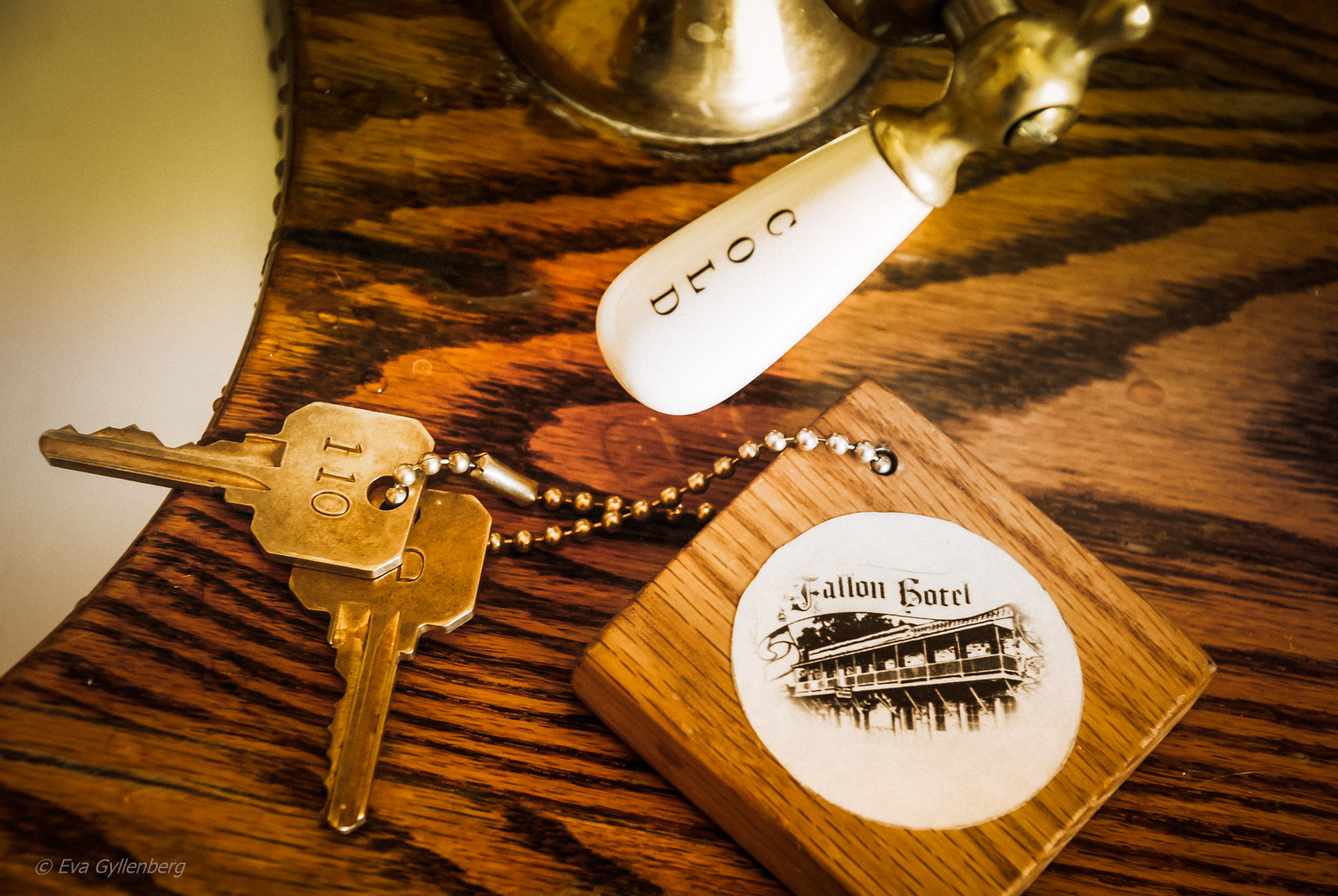 Want to read more from California?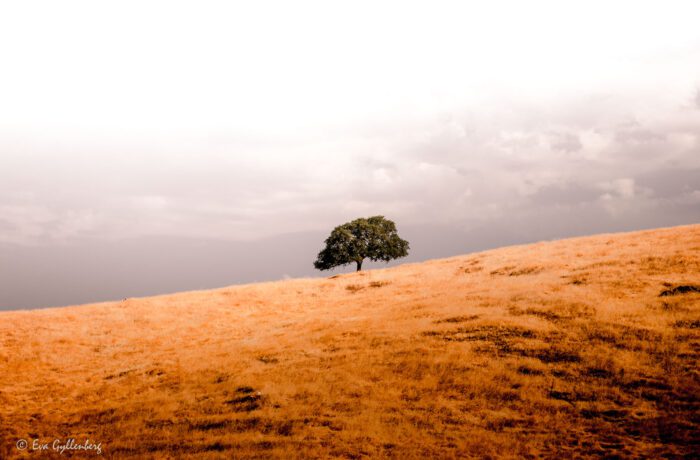 When you can't go on a road trip in California, you can go on…
March 22, 2020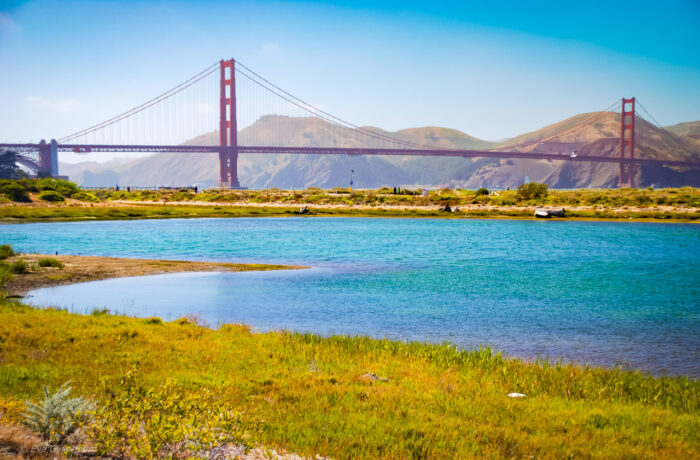 San Francisco is probably the city that I have visited the most times in the USA and…
December 3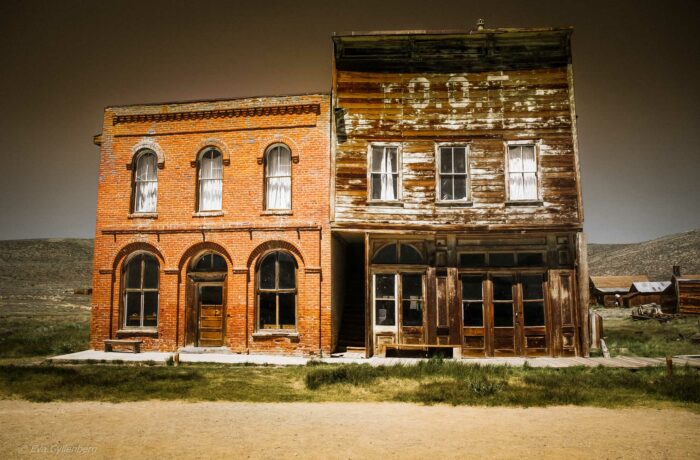 "Goodbye God, I'm going to Bodie" wrote a little girl in her diary before…
20 October 2017