In Alsace in northeastern France you will find the charming little town Colmar. Between rolling hills and sunny vineyards lies a small town where time has stopped in the Middle Ages. Over the years, the city has been both German and French, but despite the rapid pace of history, Colmar has always retained its proud French Alsatian soul and created something unique. Flower-flaunting half-timbered houses with sloping outer walls and colorful shutters lean against each other a little providently. This is so cute it almost hurts my heart. Boats with tourists float on the small canals. It is not without reason that Colmar has a district called "little Venice" Popularly.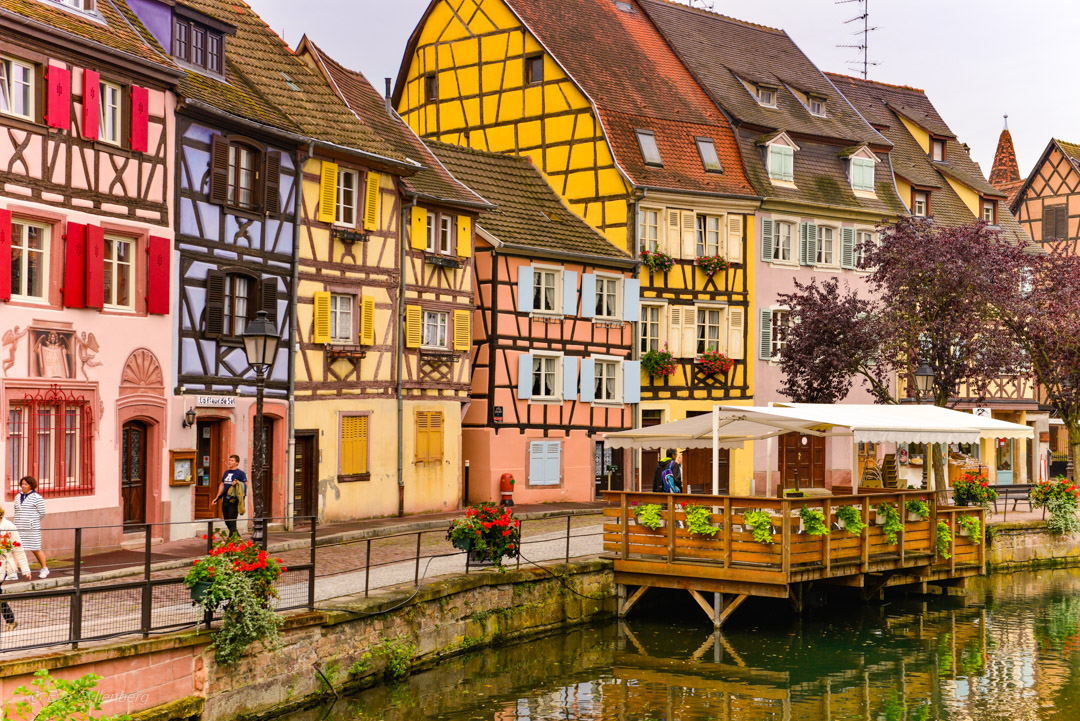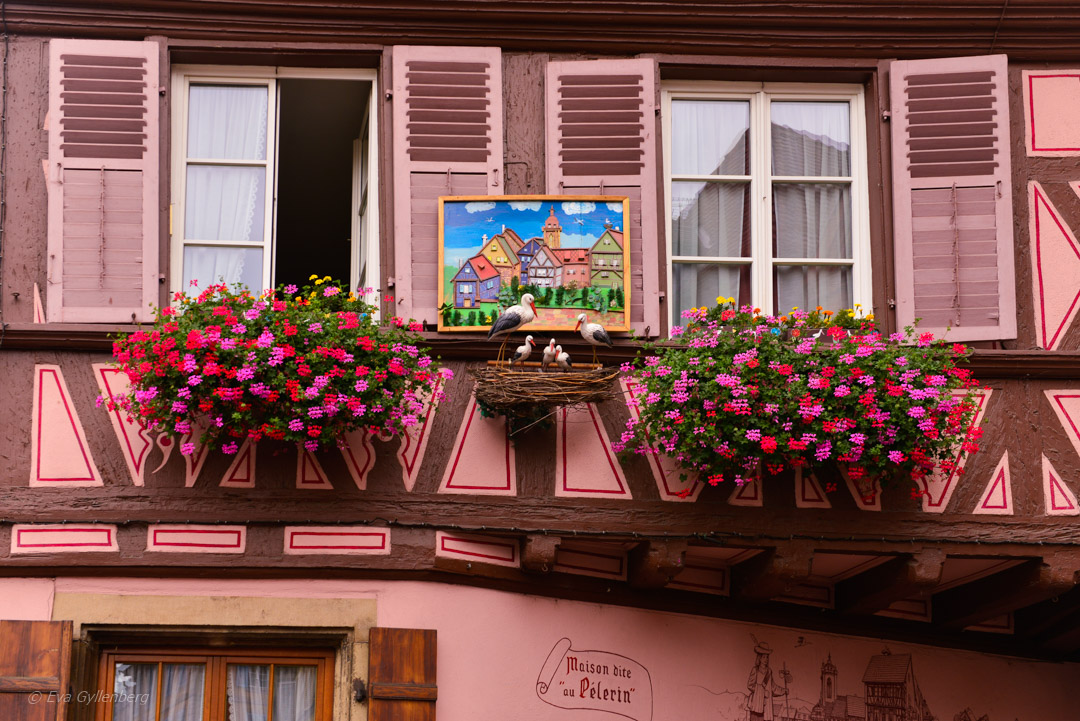 Storks
On the rooftops and on many wooden signs and paintings you will meet the area's lucky symbol - the stork. I have probably never seen so many storks as in Colmar. It is said that almost 250 pairs of storks live in the region. The storks trudge on the roofs with their long, slender legs. They feel like they are watching over the city with their big black and white wings. Given that the city has been spared destruction in all the wars the region has faced over the years, perhaps it was partly to the storks' credit that calamity was kept at bay.
Wine festival
Colmar is the wine capital of Alsace and every late summer a large wine festival is held here. Wine festival in Colmar means 15 days of happy feasting on the region's fine white wines. However, it is never wrong to settle down at one of the many outdoor terraces with a glass of Riesling at any time of the year. It will probably be the best riesling you've ever tasted.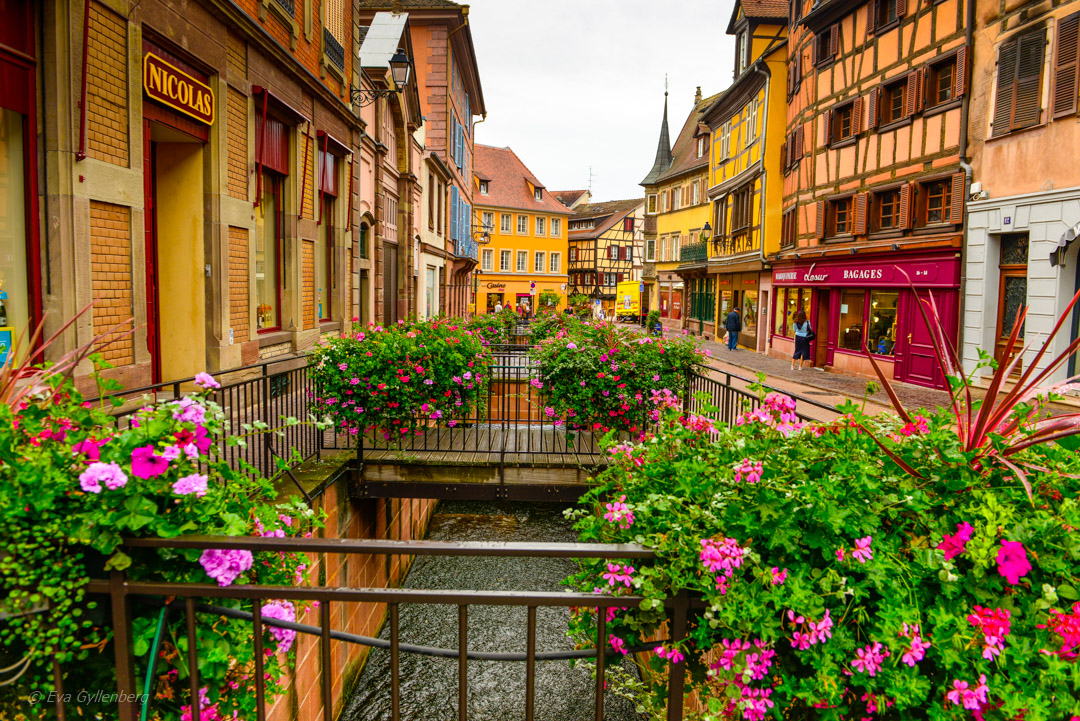 Walking
For those who like both wine and hiking, there are many different ones here hiking trails which takes you around the large vineyards. Many wineries are open to visitors even though there are no signs or opening hours. Maybe you'll be lucky and be served the farm's gewurztraminer with a small piece of fat and creamy Munster cheese. If your taste buds haven't been drooling with happiness yet, they will now.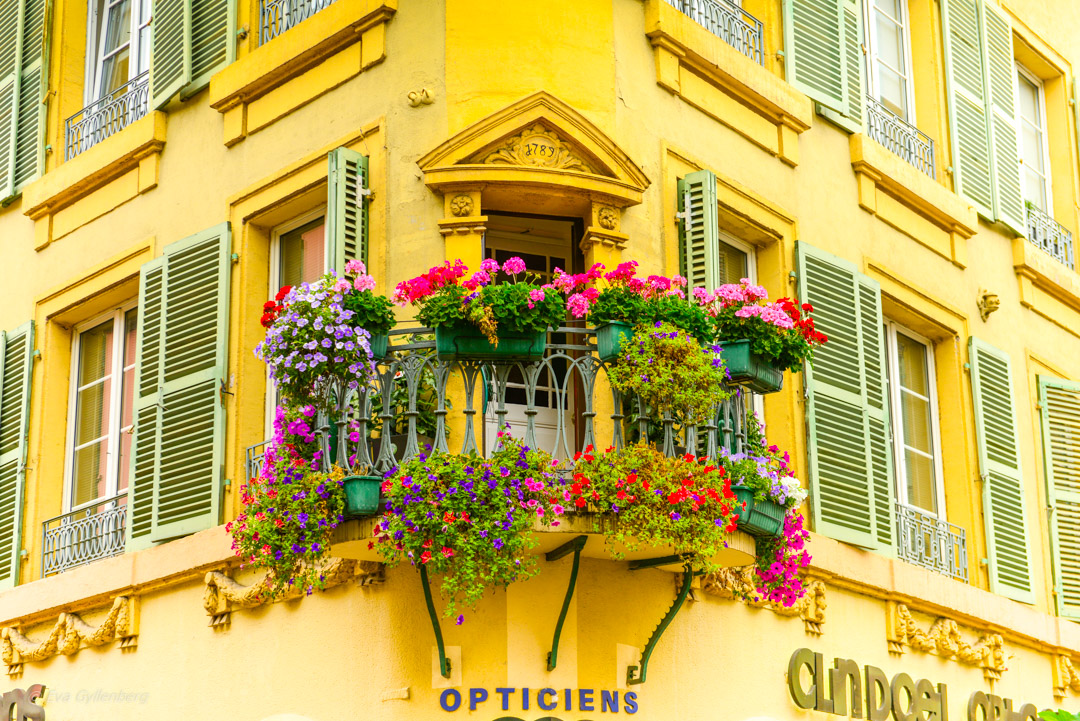 How do I travel to Colmar?
Colmar is quite far from the nearest airports in France and lacks direct flights from Stockholm. Zurich (15 miles) or Frankfurt (30 miles) is the closest, but you can also fly to the nearest big city Strasbourg (7 miles) with a stopover. We passed by here in connection with a visit to the amusement park Europe park - a must visit if you are traveling in Alsace with children.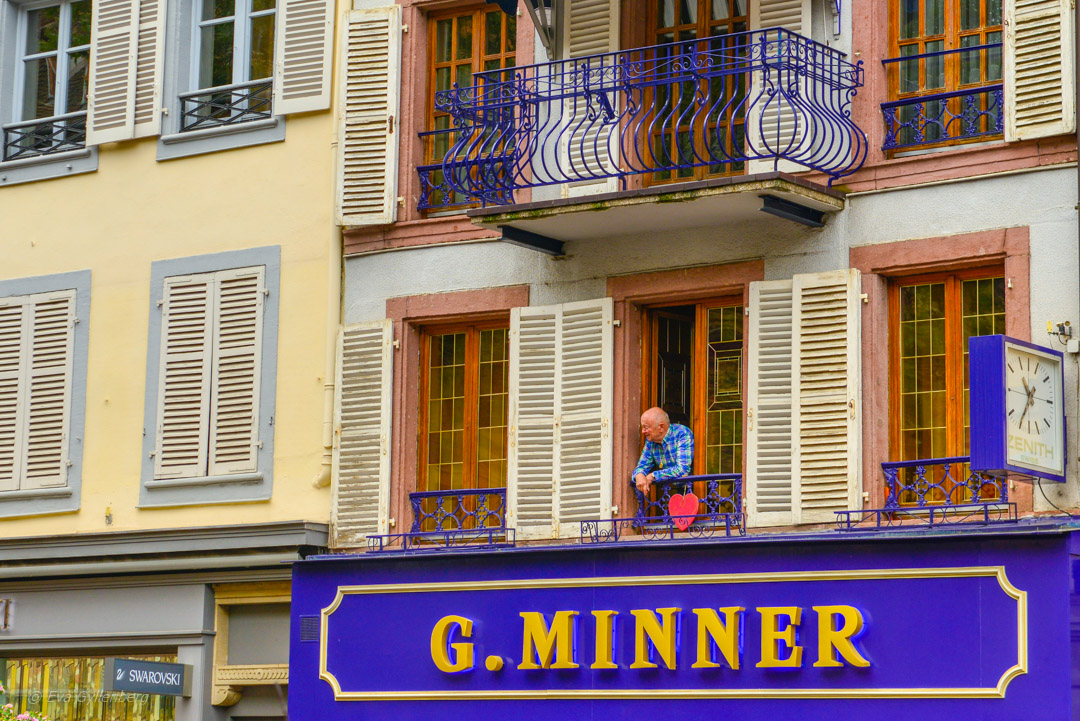 When is the best time to go here?
The late summer wine harvest is the highlight of the year. If you can visit Alsace in August/September, you will be able to take part in numerous festivals and food markets.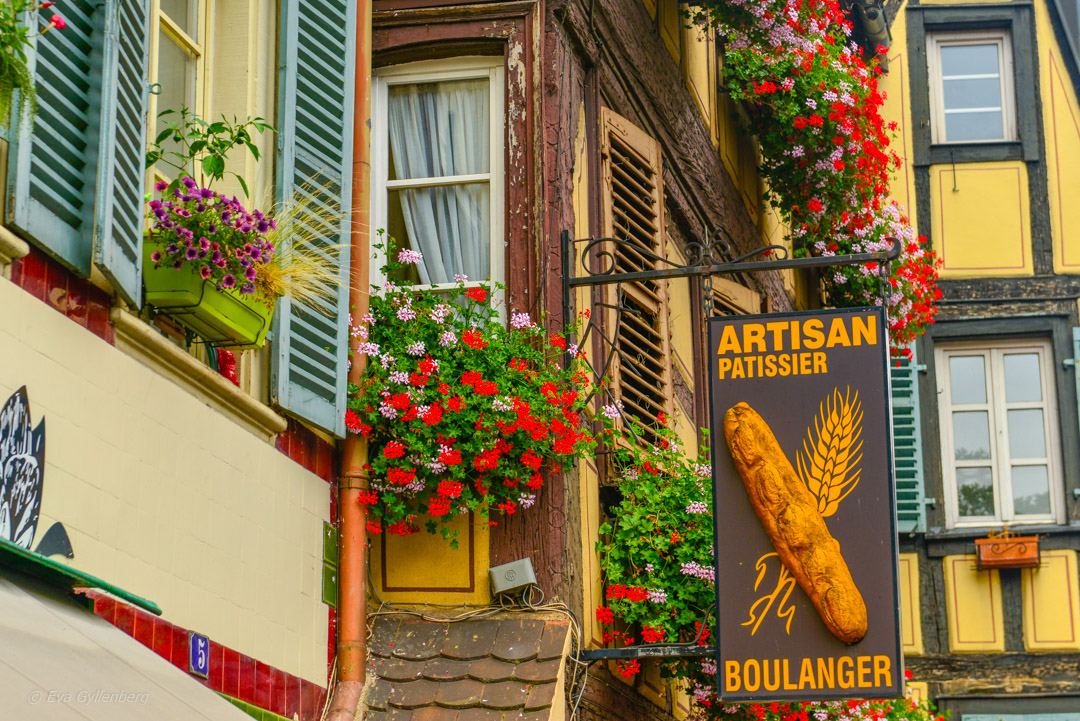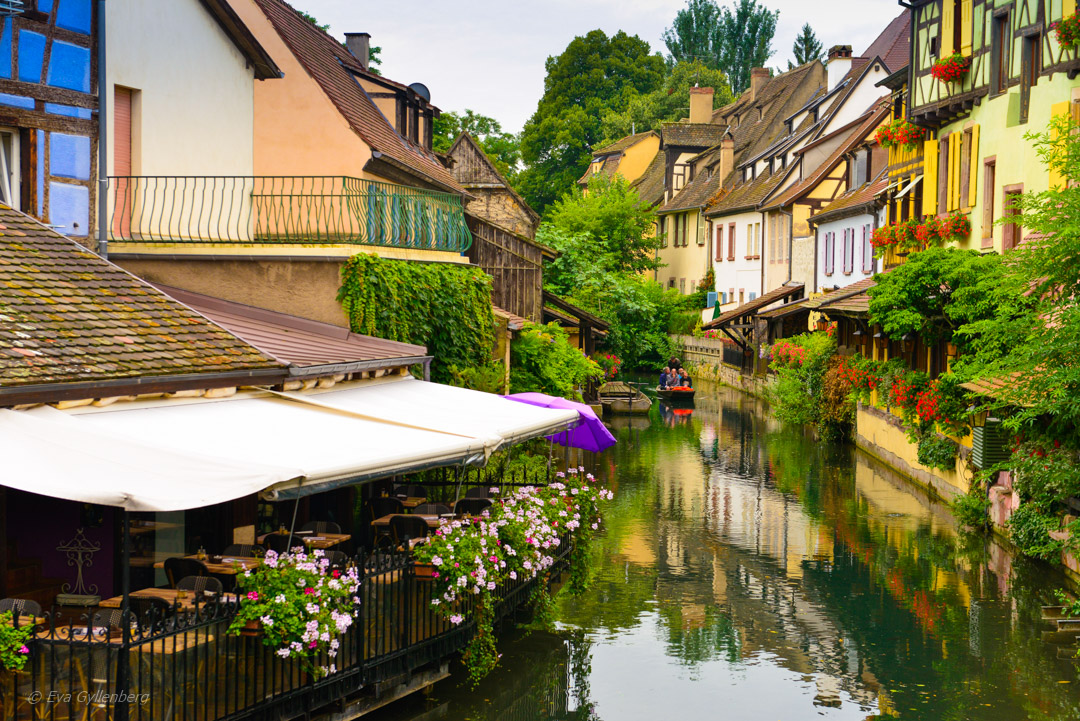 Where should I live?
The very best is if you can stay in a small guest house in the city center. Then you can most easily explore Colmar's restaurant life in the evenings. We lived within walking distance of the center (1 km), in cozy hotel Beausejour. Here you will not only find a nice hotel, but also a cozy restaurant housed in the courtyard under a flamboyant roof of vines.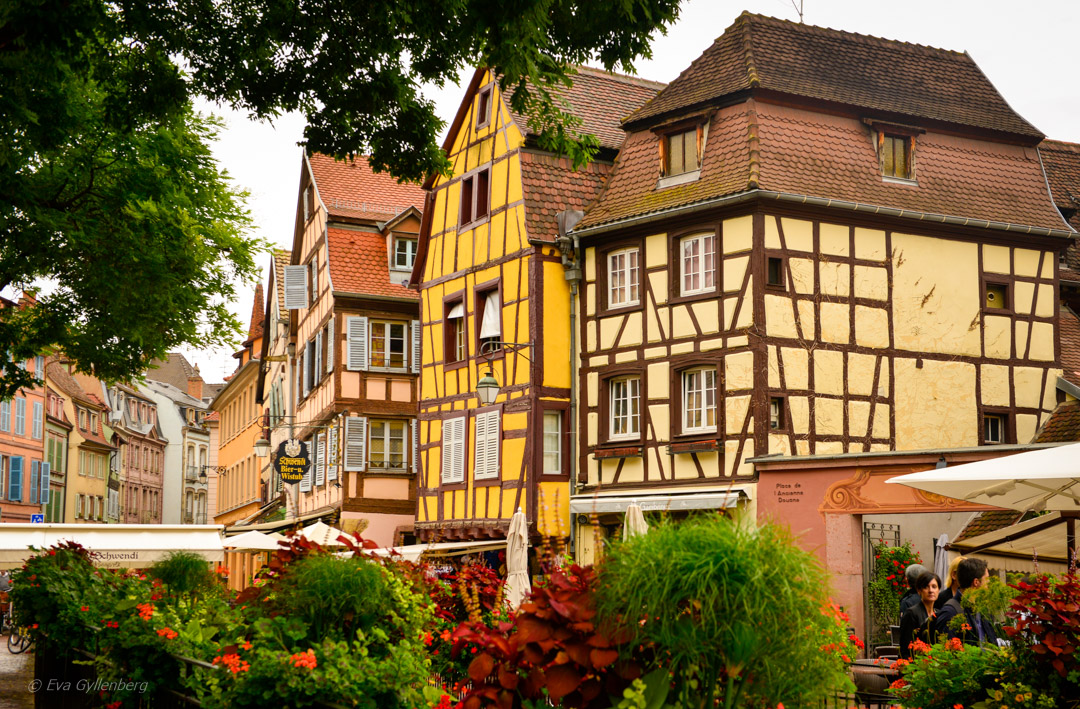 Do you want to read more about Colmar?
Here you will find more reading:
Do you want to read more about France? Look into my France page!
Have you been here? What did you think of the destination?
Been there - didn't like it!
0
Not keen at all to go here!
0
Eva Gyllenberg
Travel blogger, gastronaut, photographer and family adventurer with over 55 countries in his luggage. Eva loves trips that include beautiful nature, hiking boots and well-cooked food. On the travel blog Rucksack she takes you to all corners of the world with the help of her inspiring pictures and texts.