There is one neighborhood in Singapore that I always go to every time I'm here. The neighborhood that really makes me feel like I'm in Asia, far away from the glassy skyscrapers and modern international city life. Chinatown district. Chinatown is Singapore's historic heart, where everything Singapore boils down into one tasty medley of sights, people and food.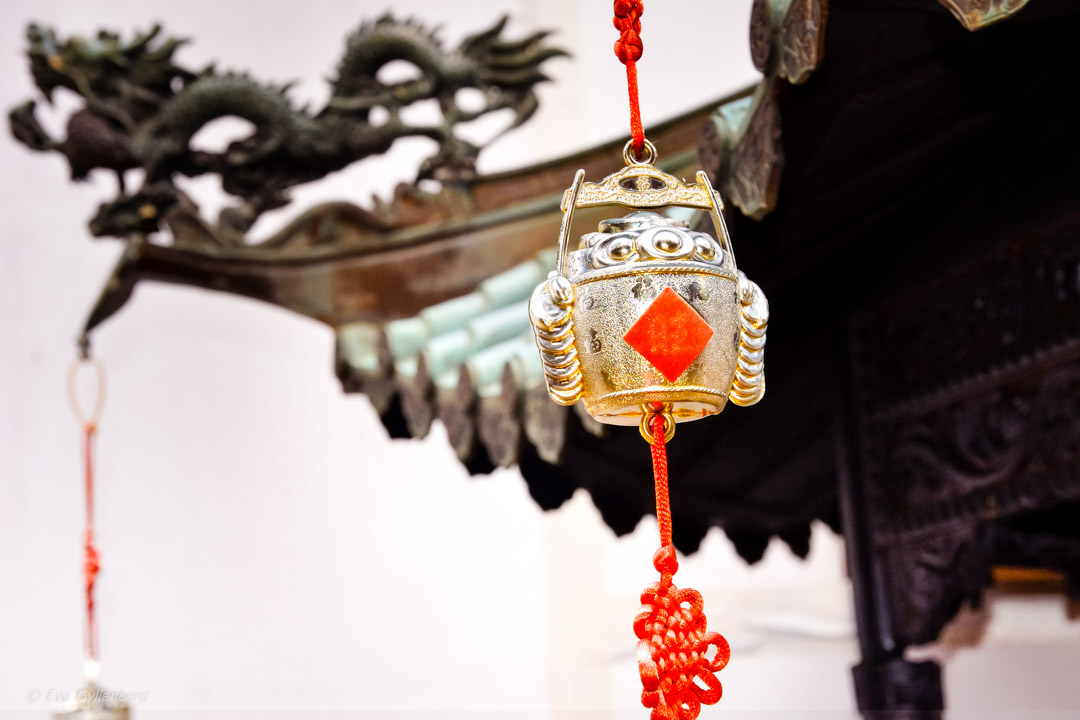 It's almost 30 years since I first had the chance to discover this amazing city and every time we've been to Singapore since then we make a detour past Chinatown. The first few times I went here it was mostly for the cheap shopping of small unnecessary gadgets and a big Tiger beer at an outdoor restaurant. These days I go here more for the food and the hustle and bustle, although the daughter loves to get a $10 bill in her hand and shop for junk until it runs out.
It's not that often that we've lived in Chinatown, in fact it's probably only once if I think about it. We had found a cheap little hideaway on Temple Street, with a good location and air conditioning. Maybe not the accommodation I had booked today, but once upon a time I was a really cost-conscious backpacker. Even when we opened the door to our room, I wondered if the room really deserved the two stars. The room was so small that the door could not be opened completely, the double bed was probably rather a slightly wider single bed and the promised air conditioning turned out to be broken. Today the range of hip boutique hotels in Chinatown has absolutely exploded and I highly doubt our little hotel on Temple Street has survived the competition.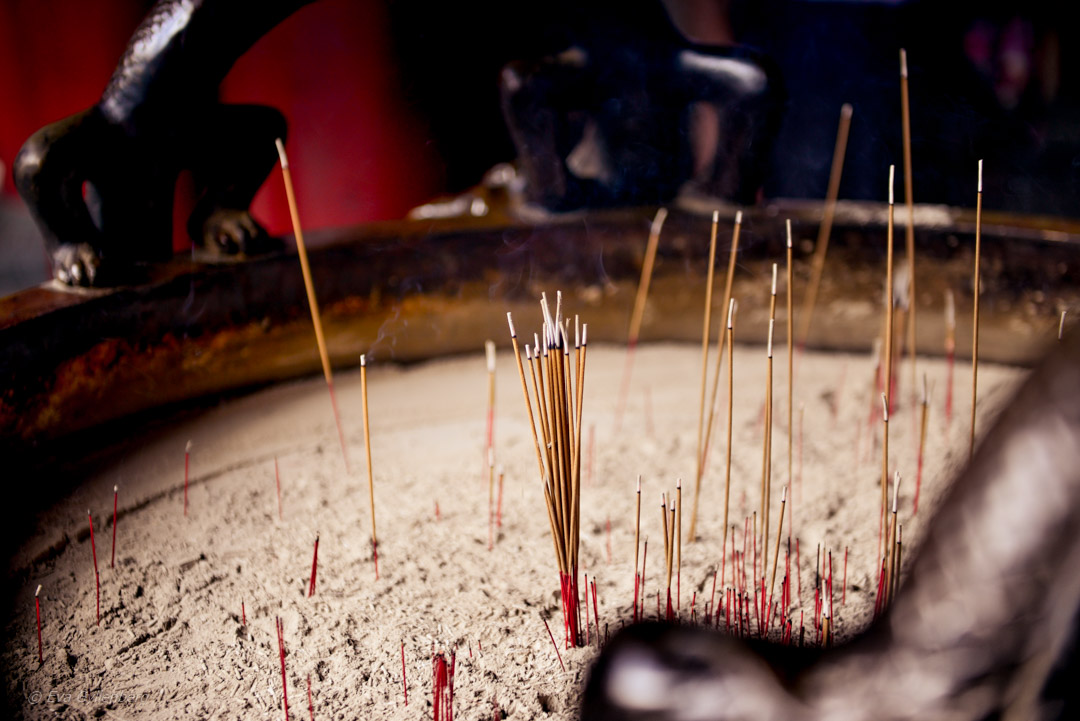 Despite its relatively limited area, a large number of sights are hidden in the small alleys. It is not difficult to spend a whole day here, but count on at least half a day if you want to have time to eat as well. Tune in to my nine favorites!
1. Buddha Tooth Relic Temple
The Buddha Tooth Relic Temple is tucked into a block in Chinatown, midway between large high-rise complexes with laundry hanging on racks outside the window and the historic low-rises in downtown Chinatown. This is one of Singapore's most interesting sights. Read more about the temple on my site An unplanned visit to the Buddha Tooth Relic Temple in Singapore.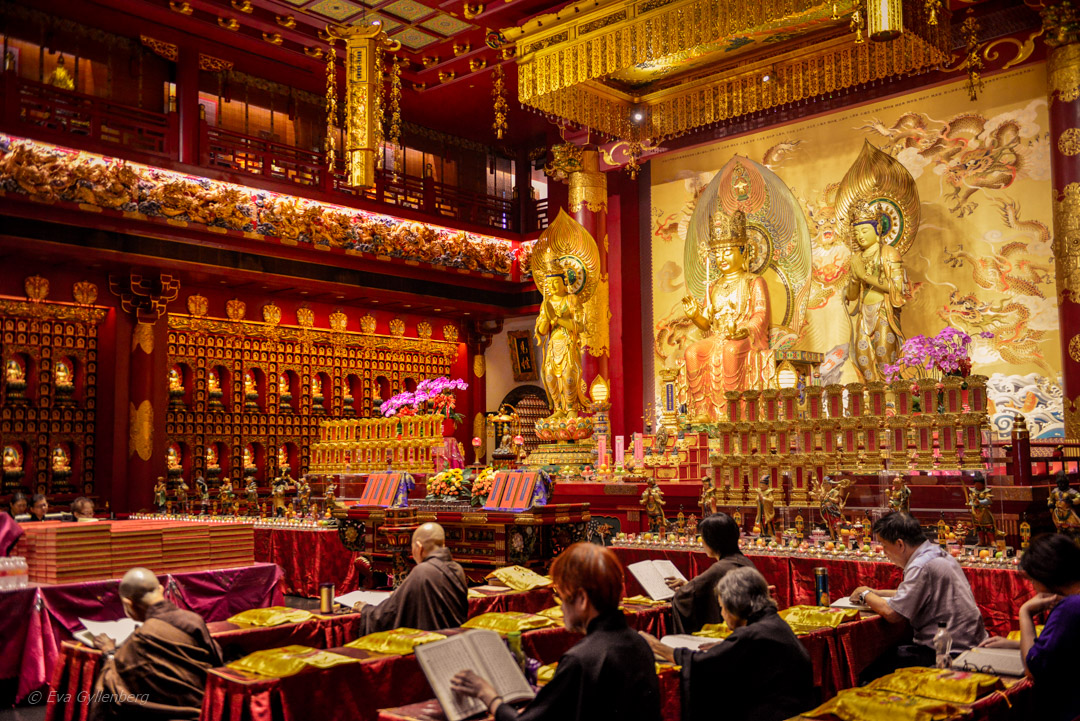 2. Shop for small, cheap pins
It cannot be understated that Chinatown is a really good place if you are looking for cheap little things. Chopsticks, hair clips, teacups, t-shirts, postcards, mobile phone cases - there is guaranteed to be something for everyone here. The prices are also incredibly low, most things only cost a few dollars.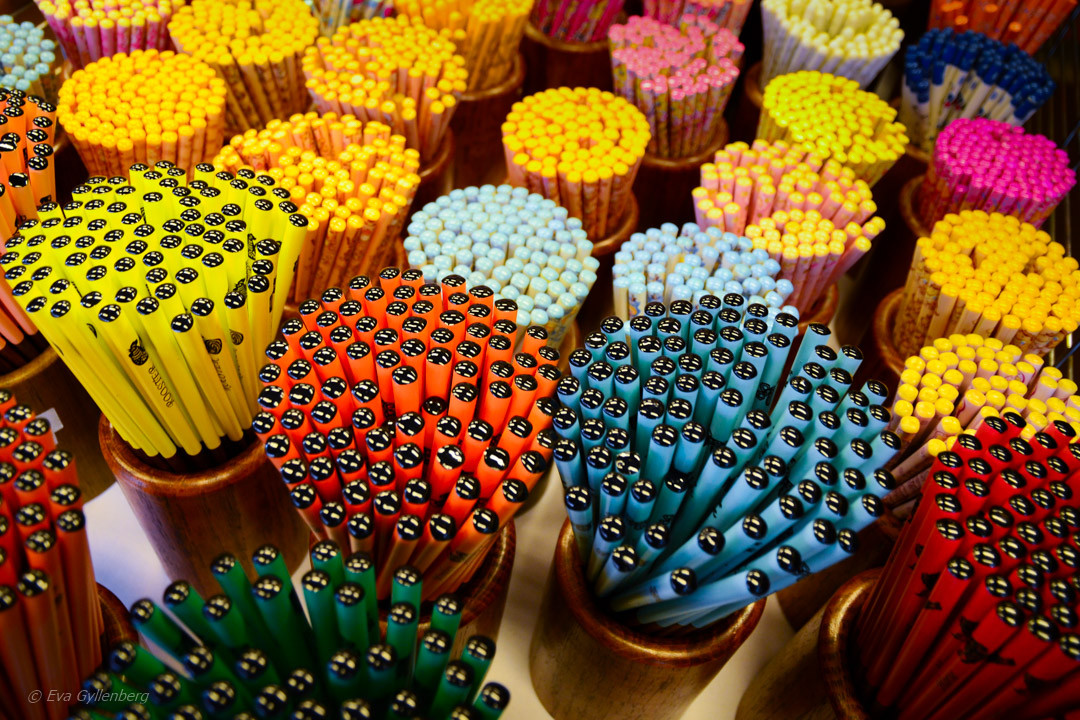 3. Murals
Everywhere in Chinatown you will find innovative street art. Doodle-free, beautiful and with lots of references to Singapore's history. One of my favorites is right by the Chinatown complex (pictured above), another favorite is the mural with the dog peeking out from among the houses in Ann Siang Hill. Just wander around and discover the area, almost every little street has something to discover.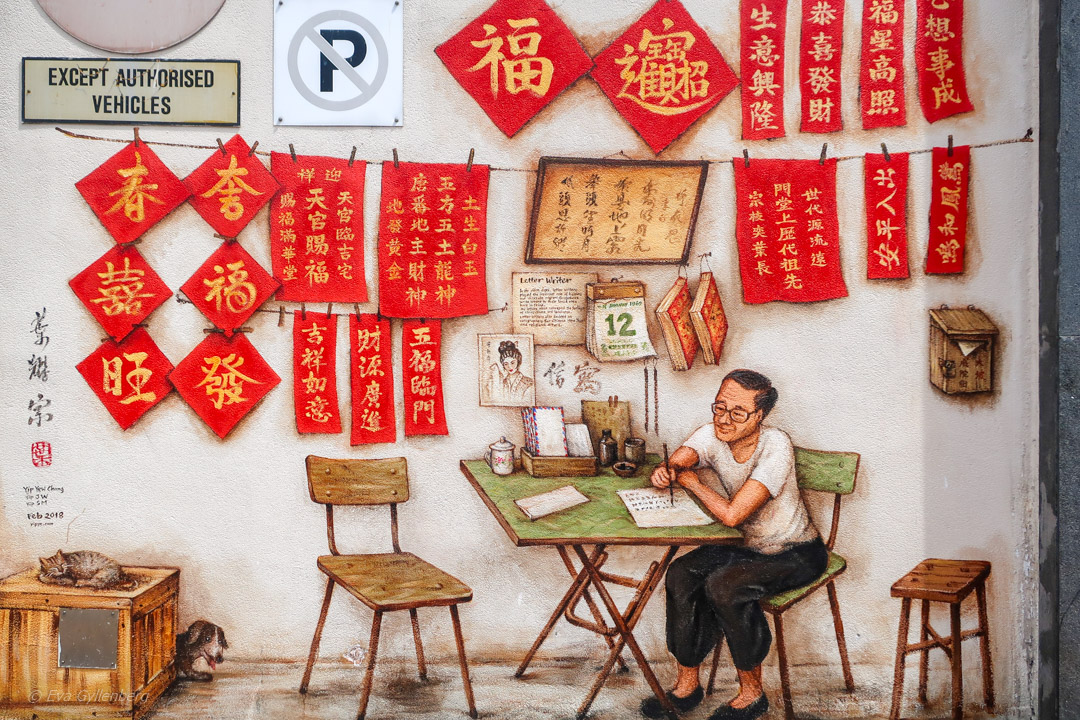 4. Liao Fan Hong Kong Soya Sauce Chicken Rice Noodle
The world's cheapest restaurant with a Michelin star is located here in Chinatown. Popular and crowded, but well worth a visit for their signature Chicken Rice. Read more about Liao Fan Hong Kong Soya Sauce Chicken Rice Noodle in my post A lunch at the world's cheapest Michelin star in Singapore.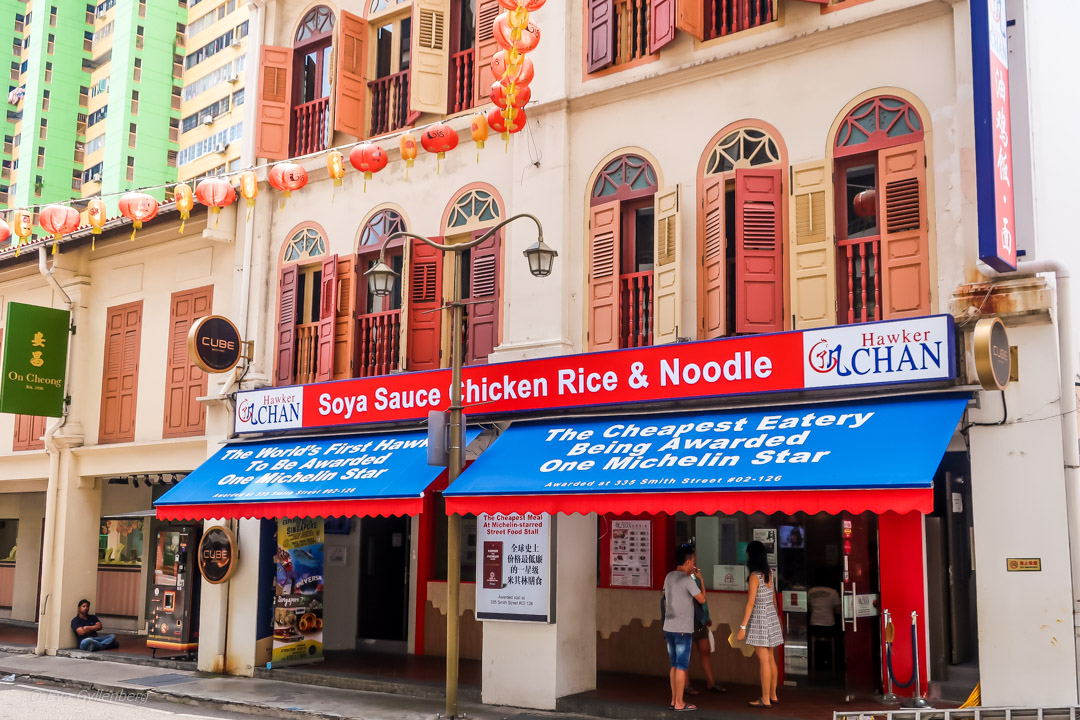 5. Sri Mariamman Hindu temple
Singapore's oldest Hindu temple is surprisingly not in Little India, but here in Chinatown. The temple was built in the 1820s by immigrants from southern India and is dedicated to the goddess Mariamman. It is a very alive temple and it is perfectly possible to go inside and experience the temple. If you're here in the fall, you'll have a great chance to experience some of India's biggest festivals here and maybe even see the traditional walking on glowing coals.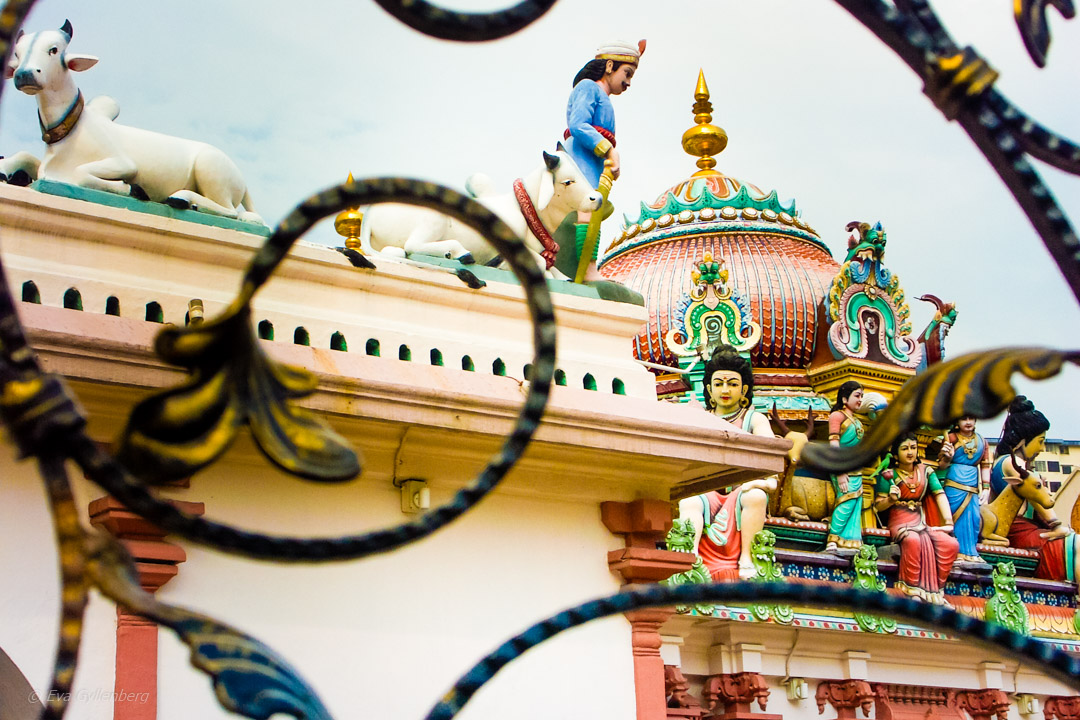 6. Chinatown Food Street
The eastern part of Smiths Street in Chinatown has been transformed into a veritable food mecca. Here you will find one of the best places in Singapore to eat cheap and good Singaporean/Asian food. Don't know what to start ordering? Laksa (strong stew with coconut milk), Satay (chicken skewers with peanut sauce), Dumplings or Chicken Rice are safe cards! But if you're brave, there's a lot of excitement here, everything from rock to sheep's belly. The picture above is a few years old, because when we were there last summer they had built a big glass roof over the whole street. Perfect in a country with a tropical climate and daily downpours!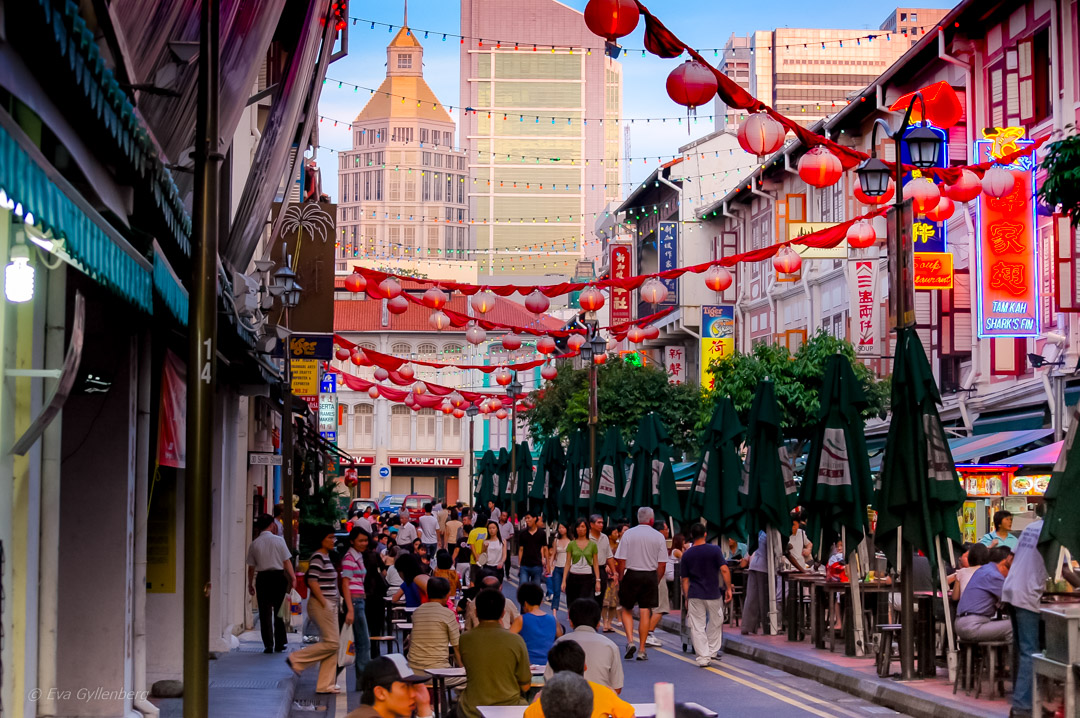 7. Thian Hock Keng Temple
Singapore's oldest Chinese temple is not unexpectedly located in Chinatown. The temple is filled with beautiful sculptures and dragons, porcelain floral decorations and curved bamboo roofs. The air is filled with incense, spreading a fragrant mist over the temple. It is said that not a single nail was used to build this temple in the 1800s, if the kids find it boring to visit yet another temple in Chinatown - turn the visit into a fun game of 'Find a Nail'.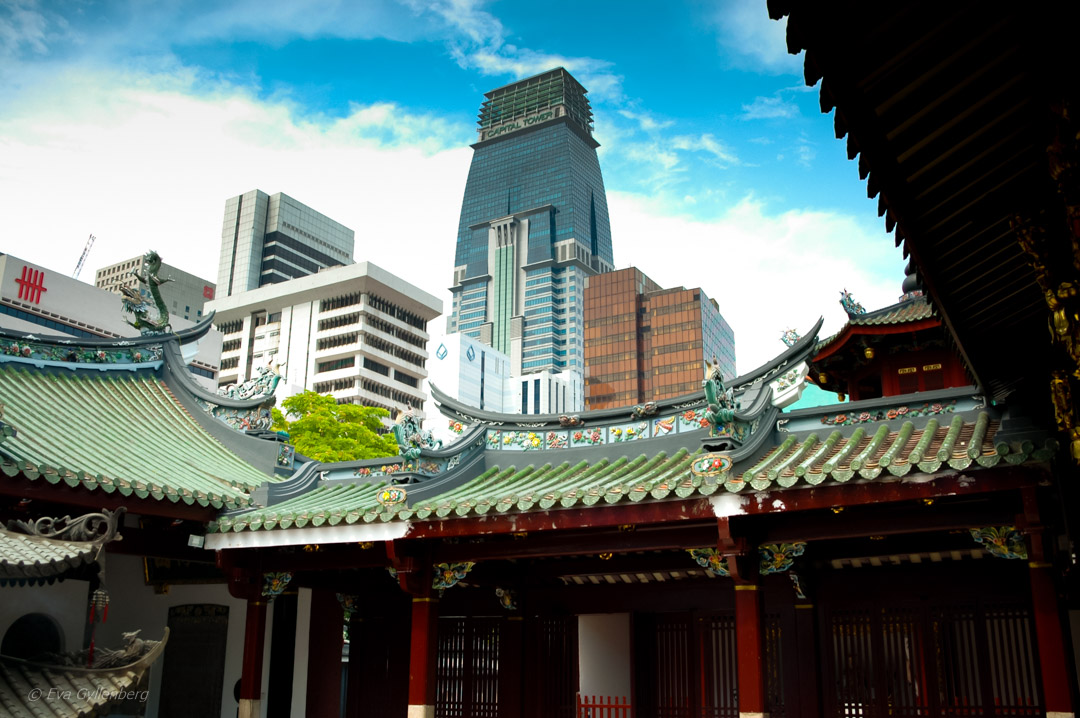 8. Ann Siang Hill
One of Chinatown's (if not Singapore's) hottest areas right now, is Ann Siang Hill. Definitely part of Chinatown, but a little more upscale, a little more orderly and with many more hip bars, cafes and restaurants. Feel free to blame me if you stay here all evening sipping fancy drinks! This is one of Singapore's coziest neighbourhoods!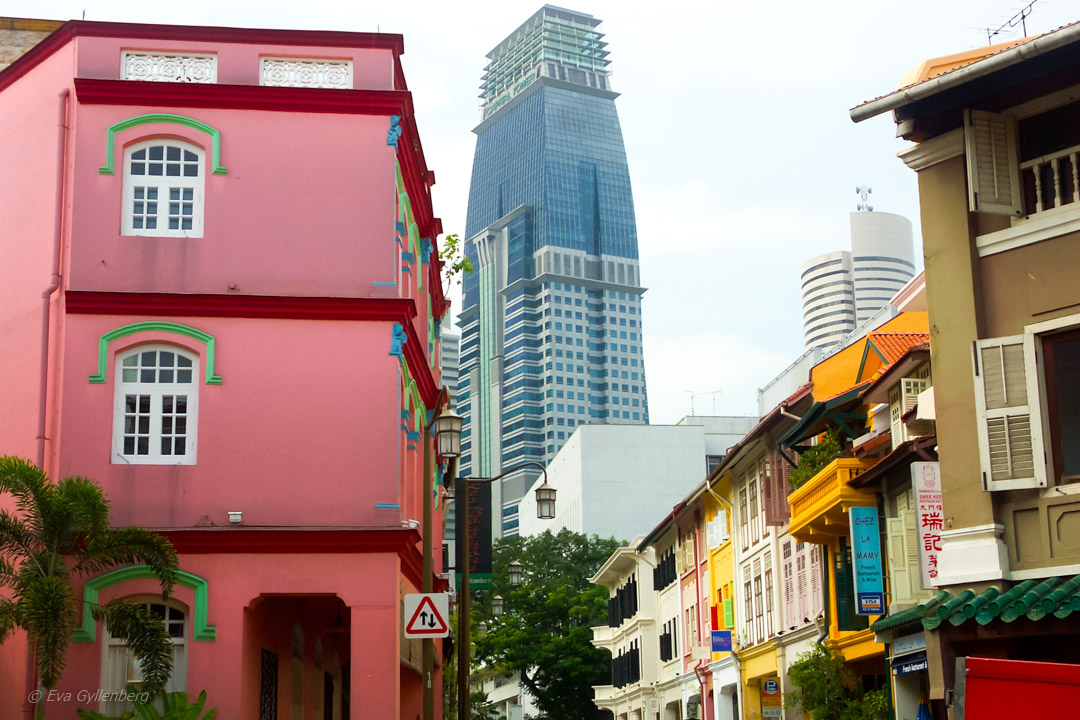 9. Medicine shops (Medical Halls)
There are plenty of traditional Chinese medicine shops in Chinatown. Even if you don't feel like trying any traditional healing arts other than tiger balm, it's definitely an adventure to stop in a shop and look at the offerings. Dried mushrooms, seahorses, lizards, fruit – you name it! Everything seems to be able to be made into medicine.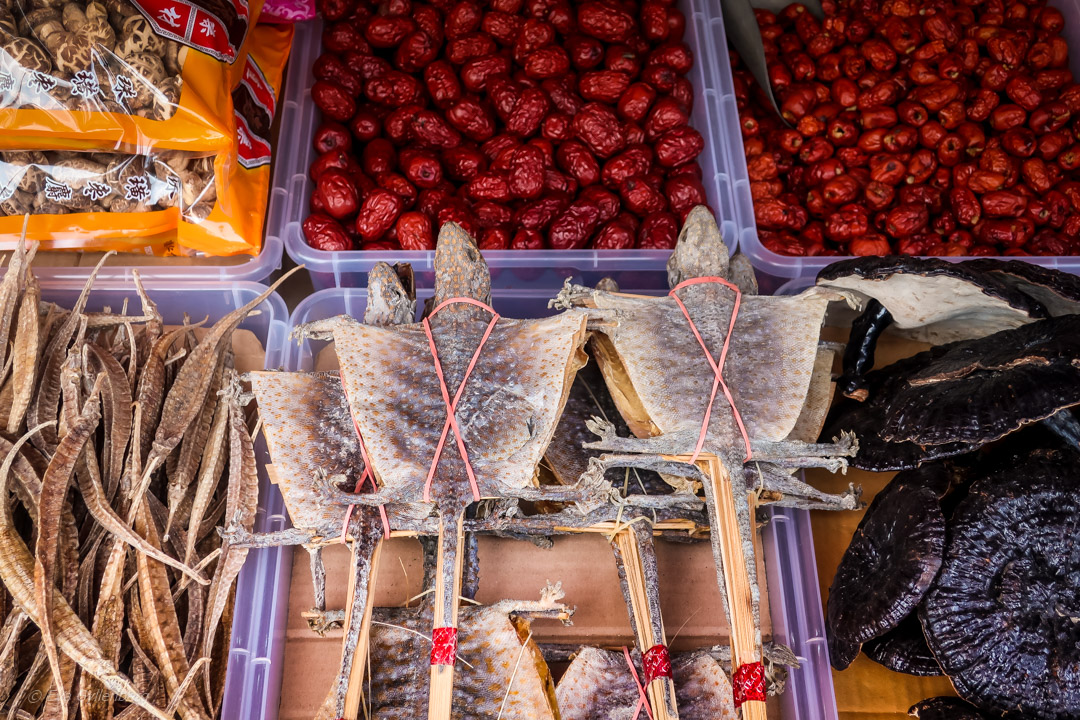 How do I get to Chinatown?
You can easily find Chinatown! Just hop on the MRT purple or blue line (subway) and get off at the station Chinatown then you're in the middle of nowhere.
Do you want to read more about Singapore? Check out my Singapore site!
Have you been here? What did you think of the destination?
Been there - didn't like it!
0
Not keen at all to go here!
0
Eva Gyllenberg
Travel blogger, gastronaut, photographer and family adventurer with over 55 countries in his luggage. Eva loves trips that include beautiful nature, hiking boots and well-cooked food. On the travel blog Rucksack she takes you to all corners of the world with the help of her inspiring pictures and texts.