I like to be comfortable when I travel. A comfortable bed, good food and a private toilet. Traveling around Australia often involves long stretches of driving through outback and sparsely populated areas, places where comfortable (and affordable) accommodation is far between. As a family, it can also be difficult to find hotels where all family members can fit in the same room, which is often a necessity to keep costs down. When we drove in Western Australia last summer, we therefore chose to stay in camping cabins for the first time - a form of accommodation that we will definitely book more times!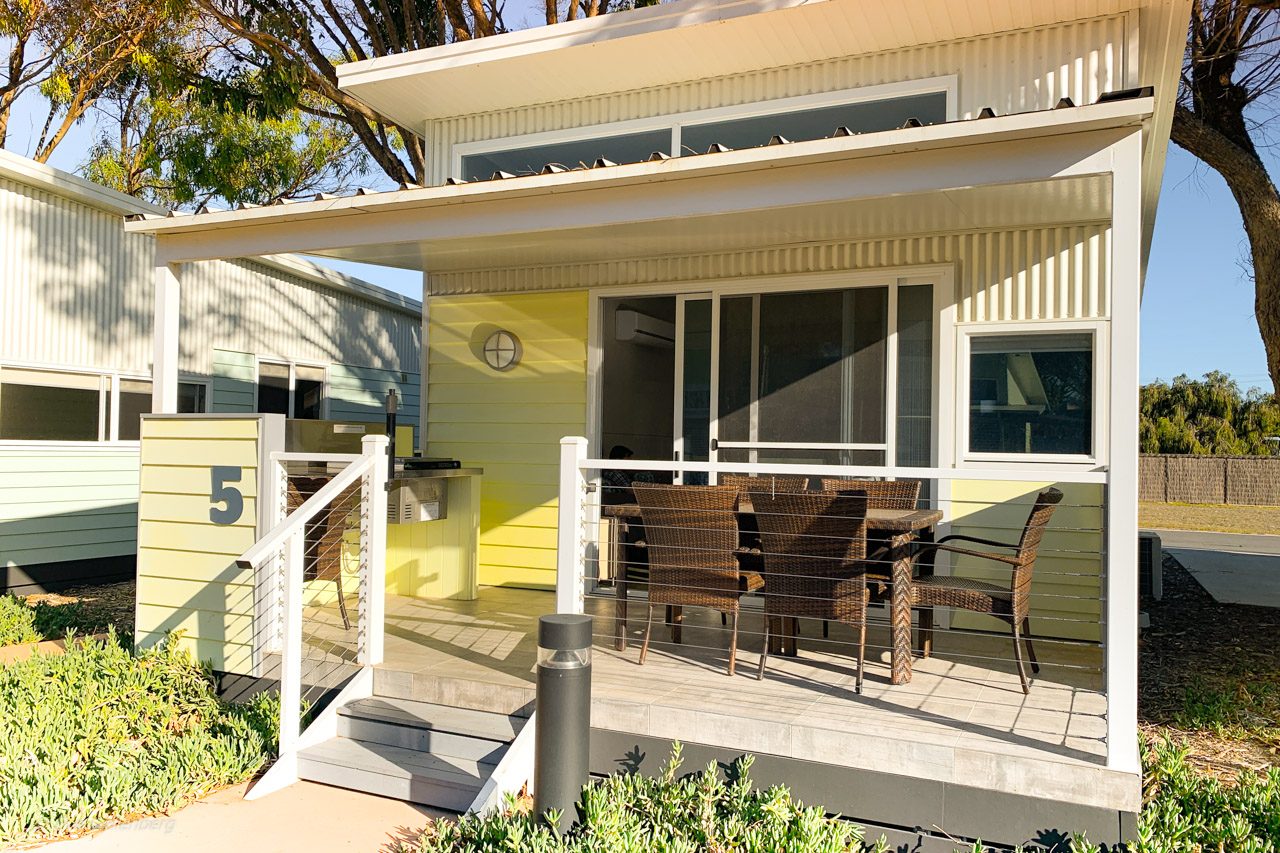 What is a camping cabin?
In Australia, camping is very popular. Every other car you meet is either a motorhome, a car with a caravan or a minibus camper. Unlike in Sweden, it is not free to camp in national parks, but there are all the more campsites with pitches and tent pitches. In addition, some parks also rent out well-equipped cabins. Perfect for me who prefers glamping to camping.
We stayed in camping cabins at three different campsites - so-called "Holiday Parks" - this trip. RAC Monkey Mia Dolphin Resort in Monkey Mia, RAC Cervantes Holiday Park in Cervantes and BIG4 Dongara Denison Beach Holiday Park in Port Denison.
The camping cabins we stayed in had roughly the same layout and were suitable for up to 6 people. They had a well-equipped kitchen with dining table, a living room with TV and sofa, air conditioning, a master bedroom with a double bed, a bedroom with two bunk beds, a terrace (with barbecue) and a toilet with shower. All three cabins we rented were clean, fresh and well maintained.
The facilities all had really good locations and were right by the sea. Two of the facilities had pools and playgrounds, and in all three places there was also a laundry room where you could wash clothes for a small fee.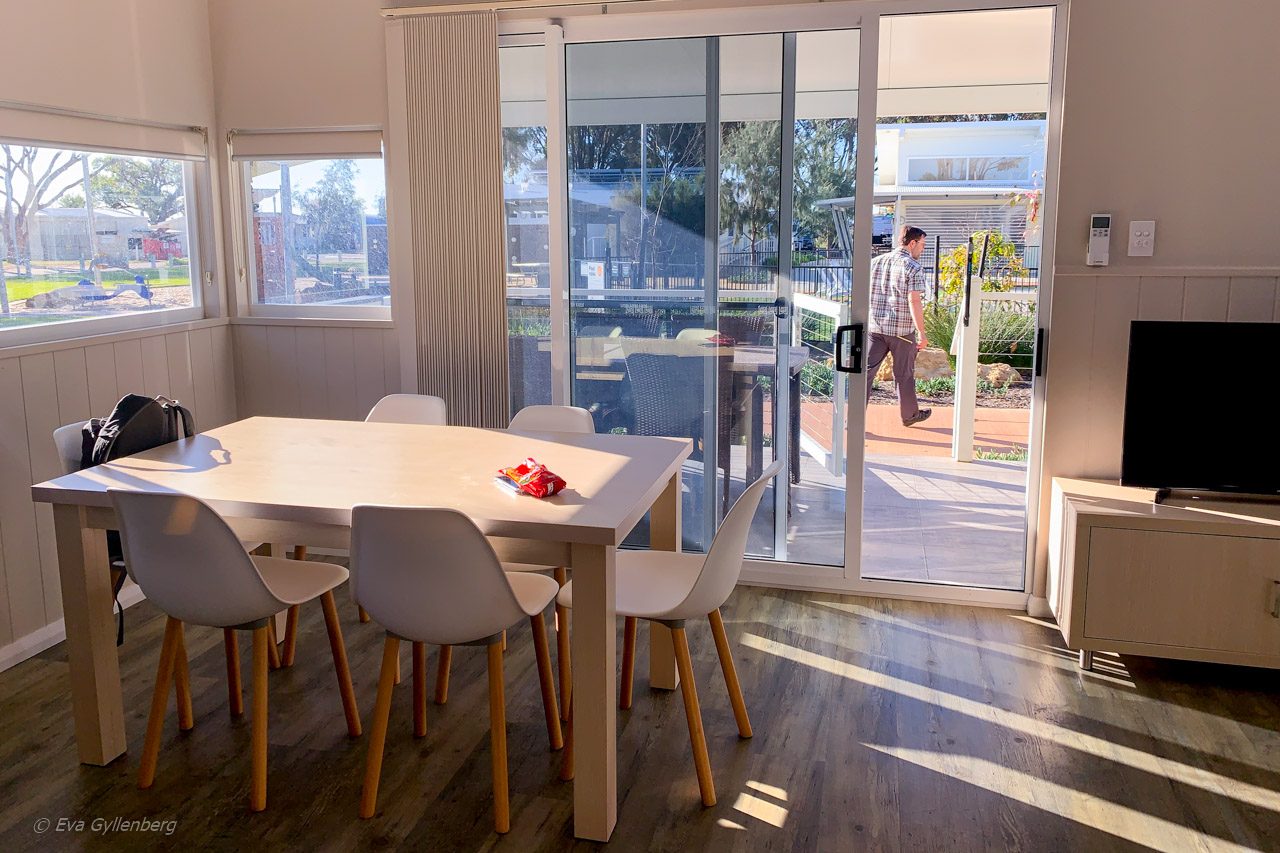 What is included when you rent a camping cabin?
All three camping cabins that we rented basically functioned as a well-equipped motel, but with a slightly more cozy "home feeling". Cleaning, bed linen, toiletries and towels were included and there was a dedicated parking space belonging to the house. The kitchen included coffee/tea and a little milk. You had to fix breakfast yourself, but if you wanted, there was often a breakfast place that served an affordable breakfast at the facility. Wifi worked really well in all three places.
What was the downside of renting a cabin?
There were really only two things that were a drawback to camping life. The first was that check-in closed early. Often as early as 18 p.m. We, who are usually out in the national parks as long as we can during the day, had to keep track of the time so we didn't miss check-in.
The other drawback was that it could not cancel the cabins free of charge. We checked both the campsites' own websites and the hotel booking sites - none of the places offered cancellable cabins. It was close that we actually refrained from booking the cabins at all, as we almost always book cancellable and change our plans depending on the weather.
What was the advantage of renting a cabin?
The whole family enjoyed the comfortable cottage life. A big advantage was the food. When we're out and about for a month, I eventually get tired of eating out. The food in restaurants is often a little more unhealthy than the food I cook myself, especially in Australia, which loves everything fried. So for me it was really lovely to be able to stand in the evening and grill rosemary-seasoned lamb chops on the terrace and mix up my own potato salad in the kitchen.
Another advantage was how much quality accommodation we got for the price. We paid between 850 and 1200 kronor per night, which was worth every penny. In addition, we could have been three more people for the same price - which makes this type of accommodation a real bargain for families. The longer you stay, the cheaper it usually gets.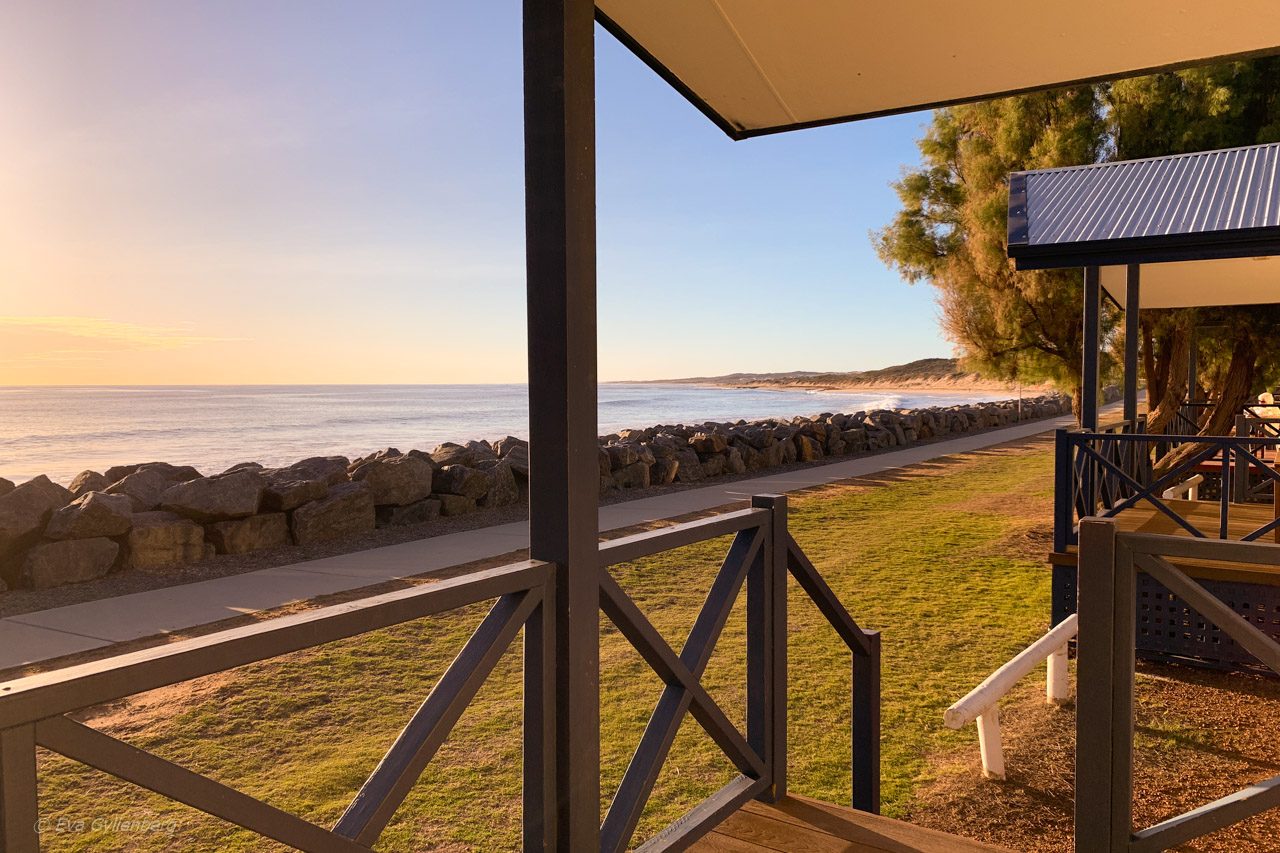 Do you want to read more about holiday parks in Western Australia?
You can find all RAC's eight holiday parks in Western Australia here. Our first option if we are to book cabins again!
Big4 has many holiday parks all over Australia. Not quite as nice cabins as RAC, but instead very affordable! Take a look at their range here.
Australian traveler have collected Australia's very best holiday parks in one post - here you will find many delicious facilities around the country!
Do you want to read more about our trips to Australia?
Look into my Australia page for entries from Queensland, Western Australia, Victoria and New South Wales!
Want to read more of my travel tips? do not forget to like Rucksack on Facebook!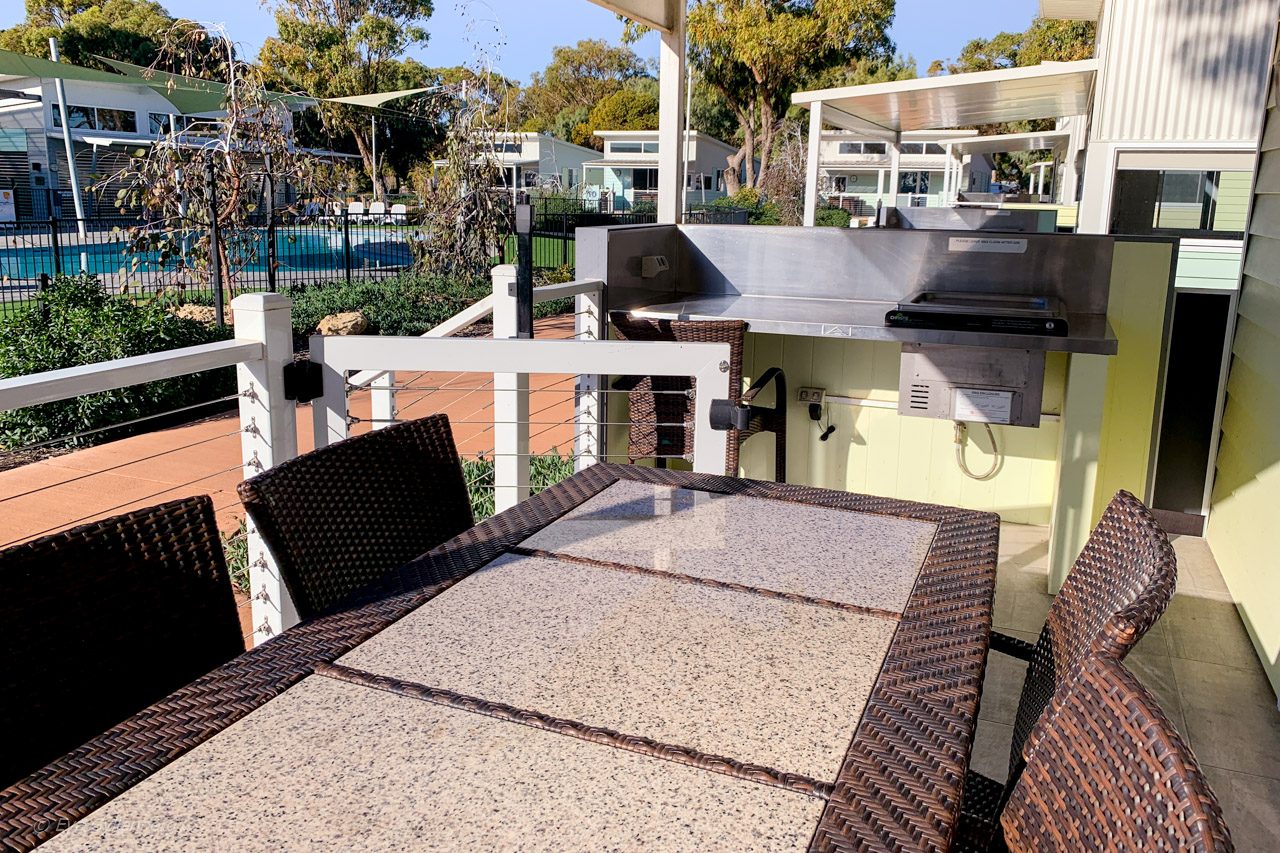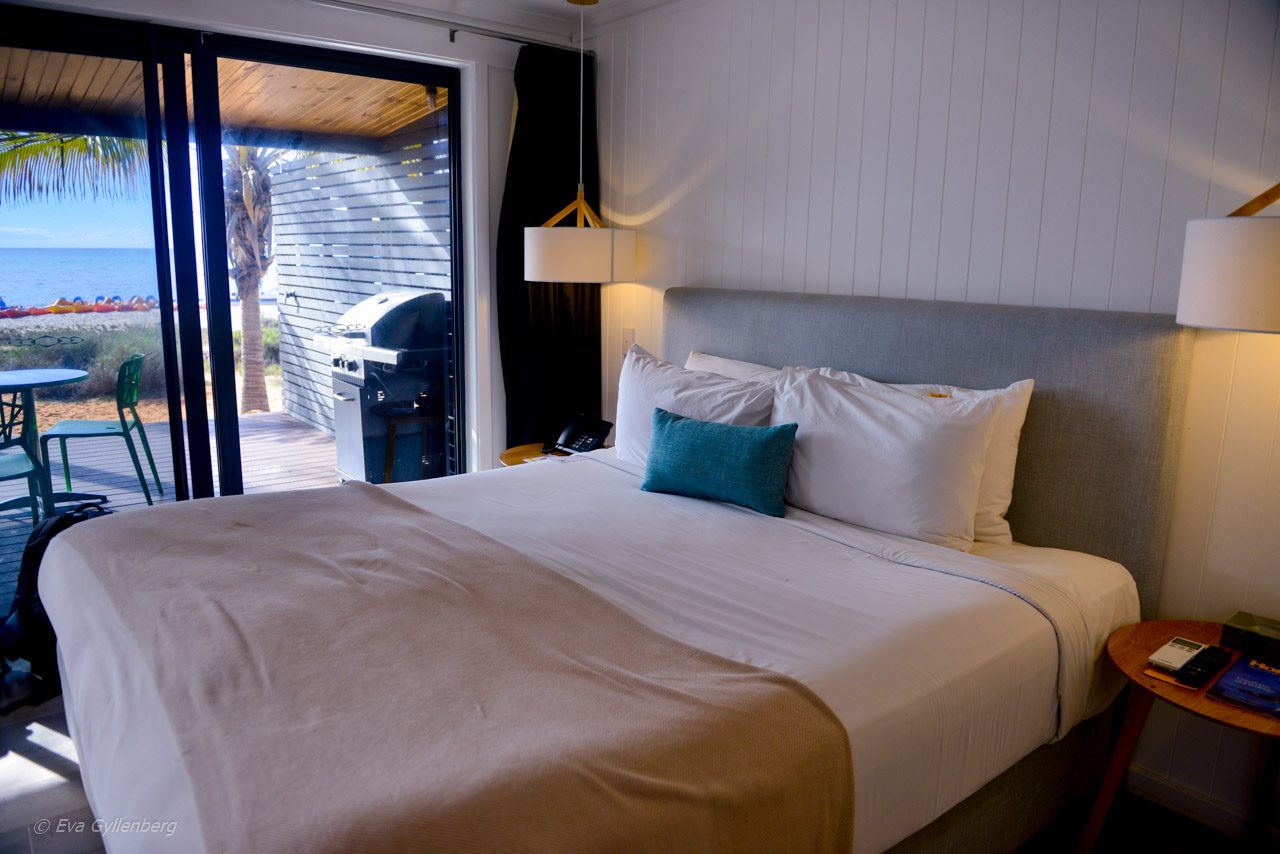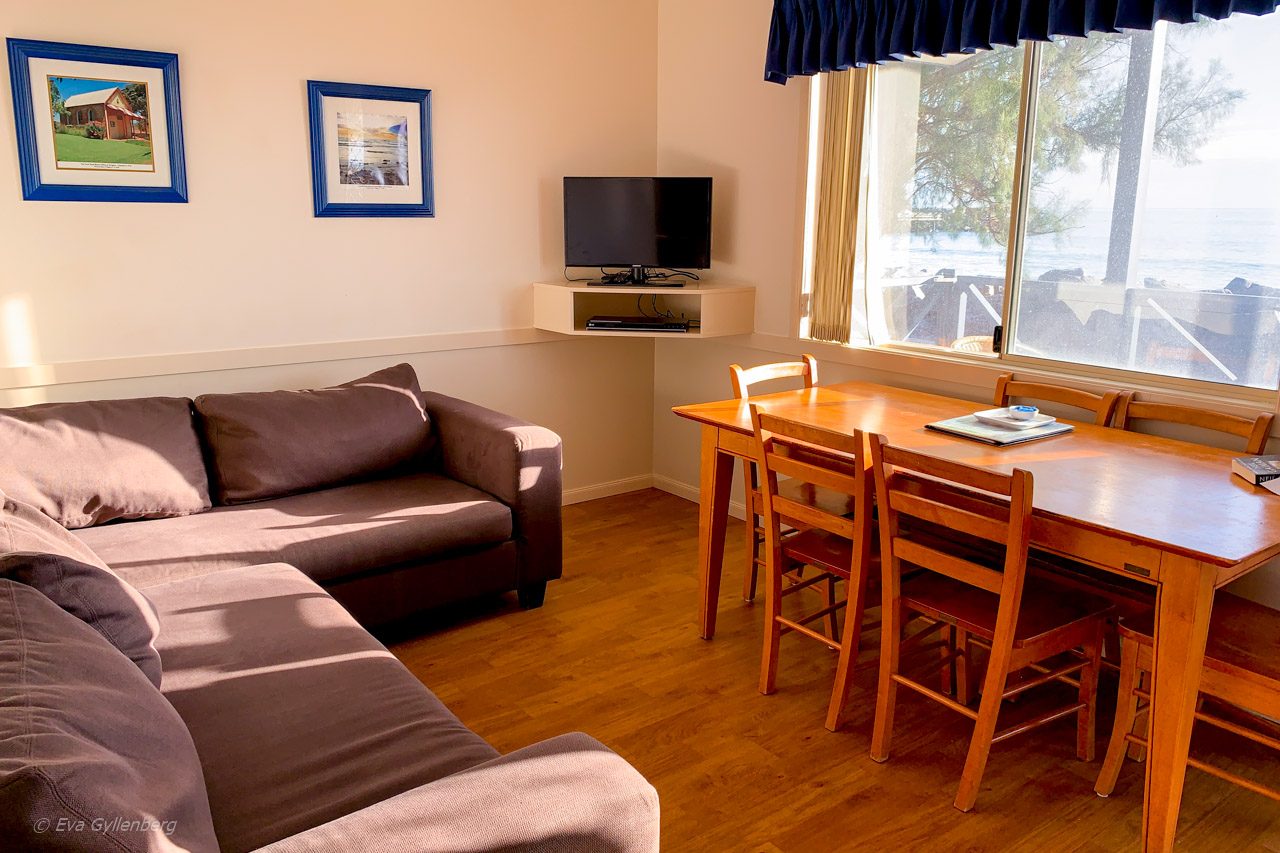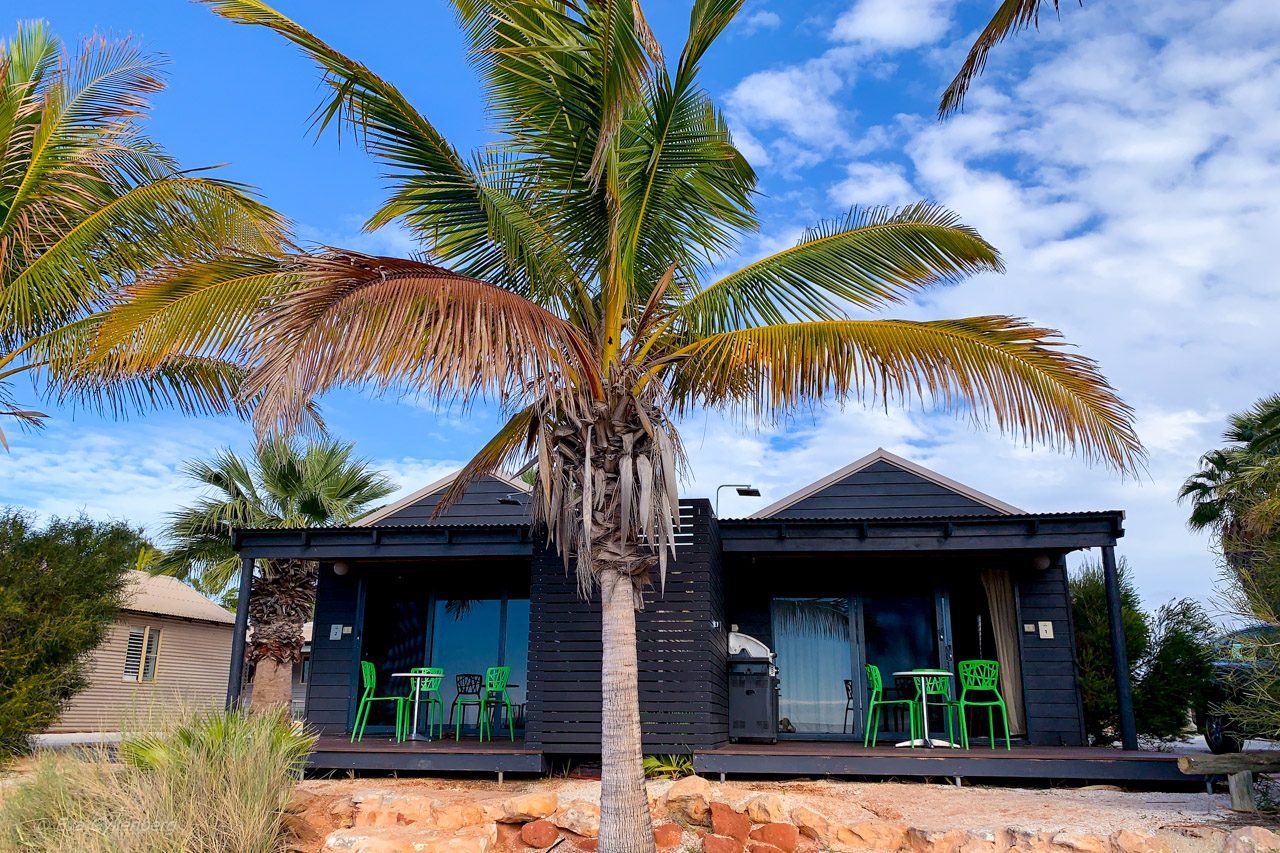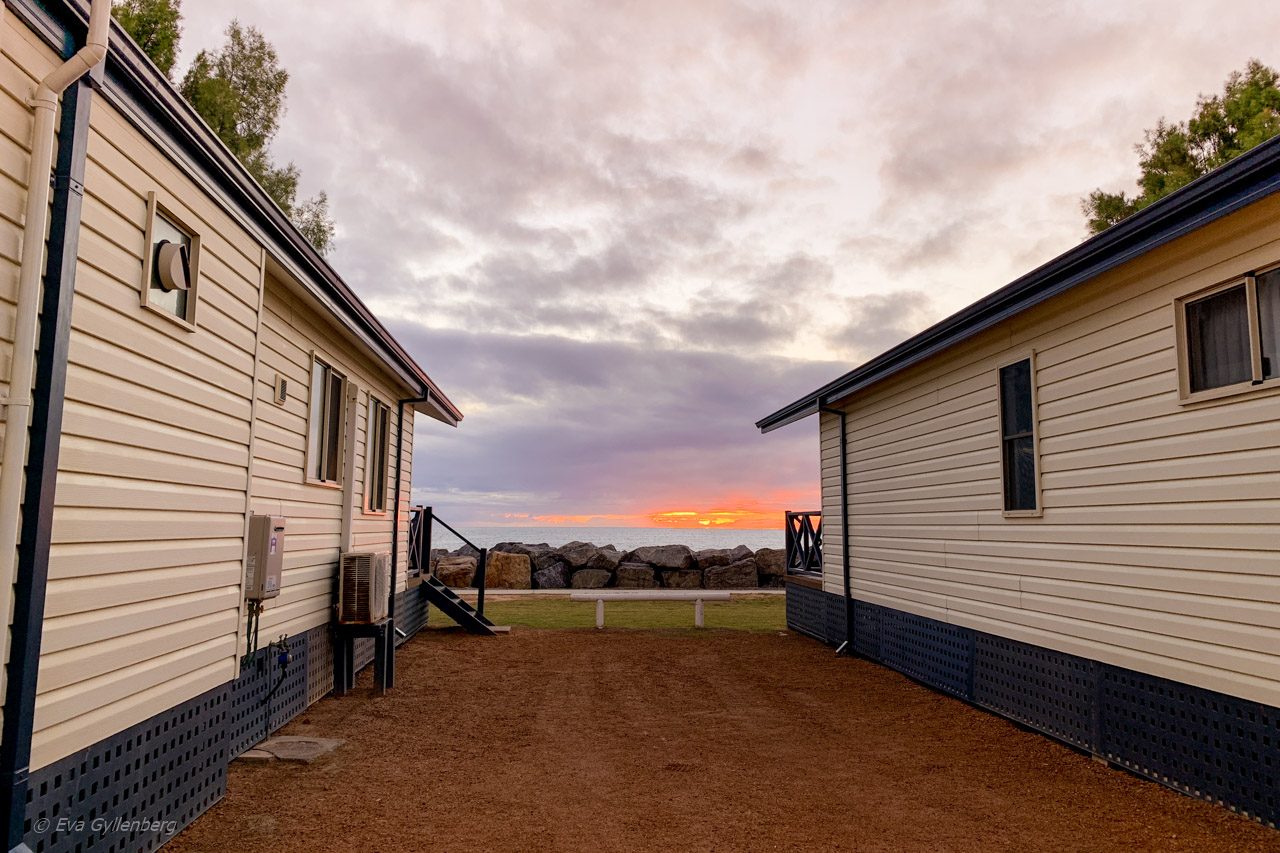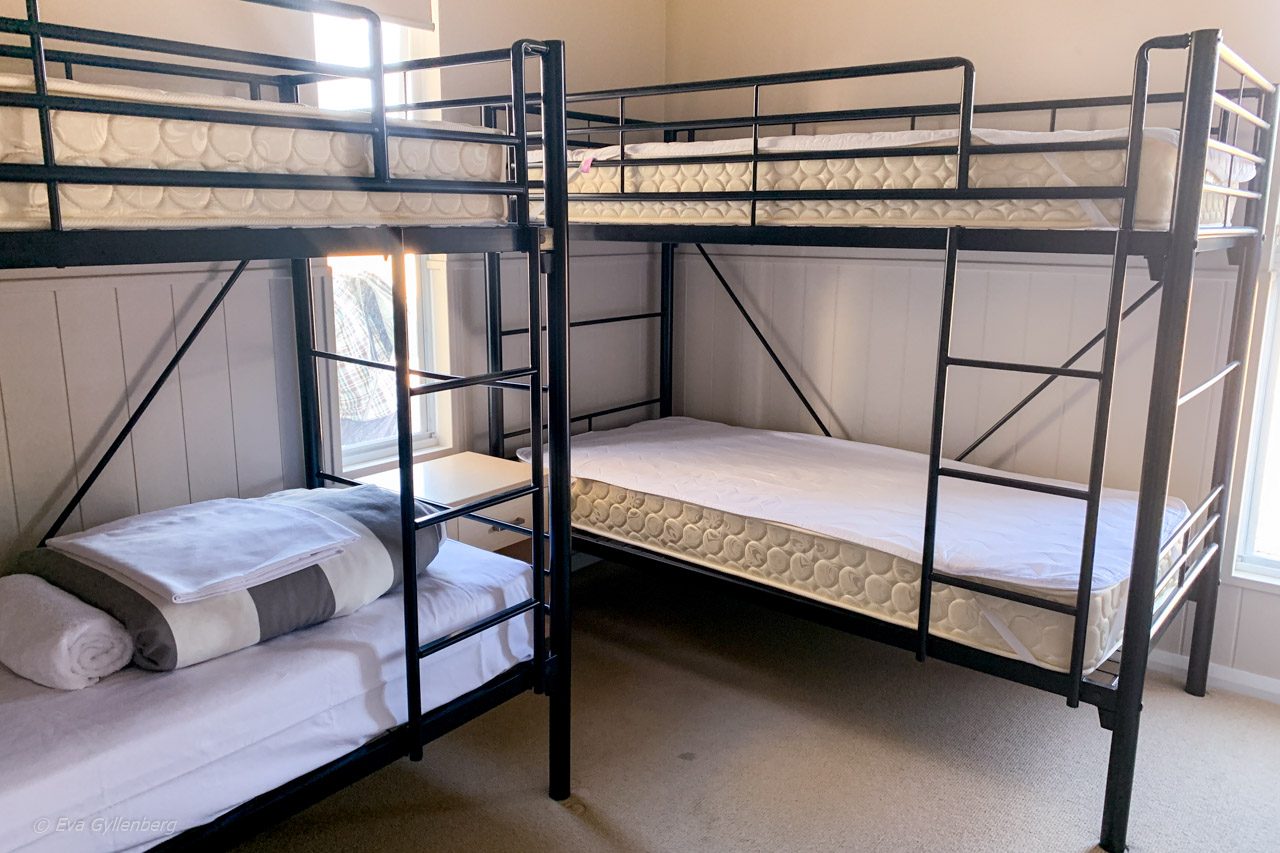 Have you been here? What did you think of the destination?
Been there - didn't like it!
0
Not keen at all to go here!
0
Eva Gyllenberg
Travel blogger, gastronaut, photographer and family adventurer with over 55 countries in his luggage. Eva loves trips that include beautiful nature, hiking boots and well-cooked food. On the travel blog Rucksack she takes you to all corners of the world with the help of her inspiring pictures and texts.