The freshly caught fish are lined up in the fridge in front of us. It's time to decide what to eat for lunch. The chef who will be grilling our lunch looks at us and asks how many of us there are. Three adults and three children. -"Then three fish should be enough," he says. We point to three fish in the dish - one "snapper" (red snapper), a "grouper" (sea bass) and a "Bodiao Madeira" (wrasse). The chef nods contentedly, this will be a lovely lunch. At the front of the glass are small frying pans with some form of seafood. "Limpets" says the chef. We'll take it, we say.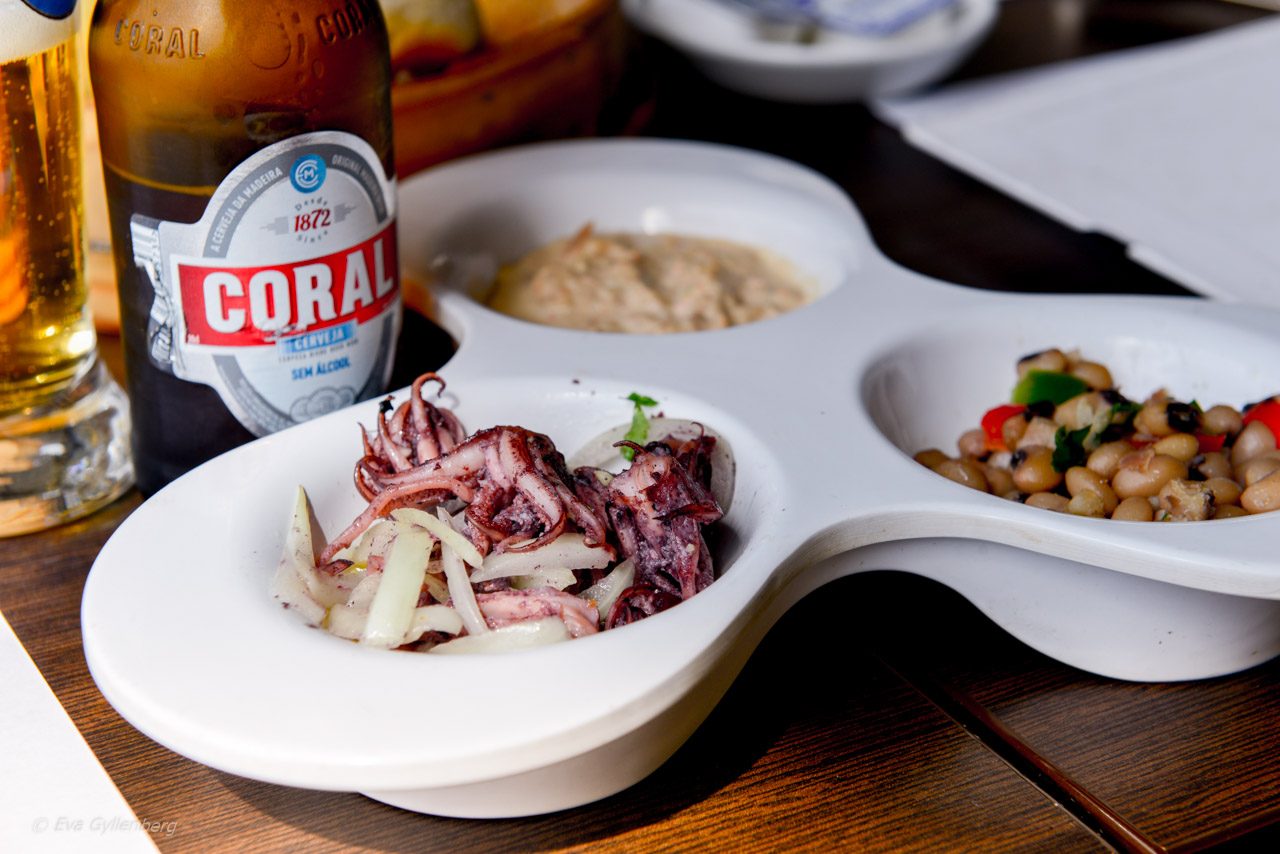 We are at the fish restaurant Vila Do Peixe i Chamber of Wolves, Madeira's most colorful fishing village. The village's name means "wolf den", but there have never been any wolves here. However, once upon a time, a colony of "sea wolves" - sea lions - lived here, which has given the village its name. Today, there are no sea lions in the harbor, only fishing boats in all the colors of the rainbow. Camara de Lobos is one of Madeira's top spots for catching the popular and fearsome deep-sea daggerfish.
We get a small starter for the table. It consists of, among other things, an octopus salad and a bean stir-fry. The calamari are marinated in a slightly acidic dressing and are that deliciously tender that only really good restaurants can achieve. It's not often you get three children to eat squid and think it's good.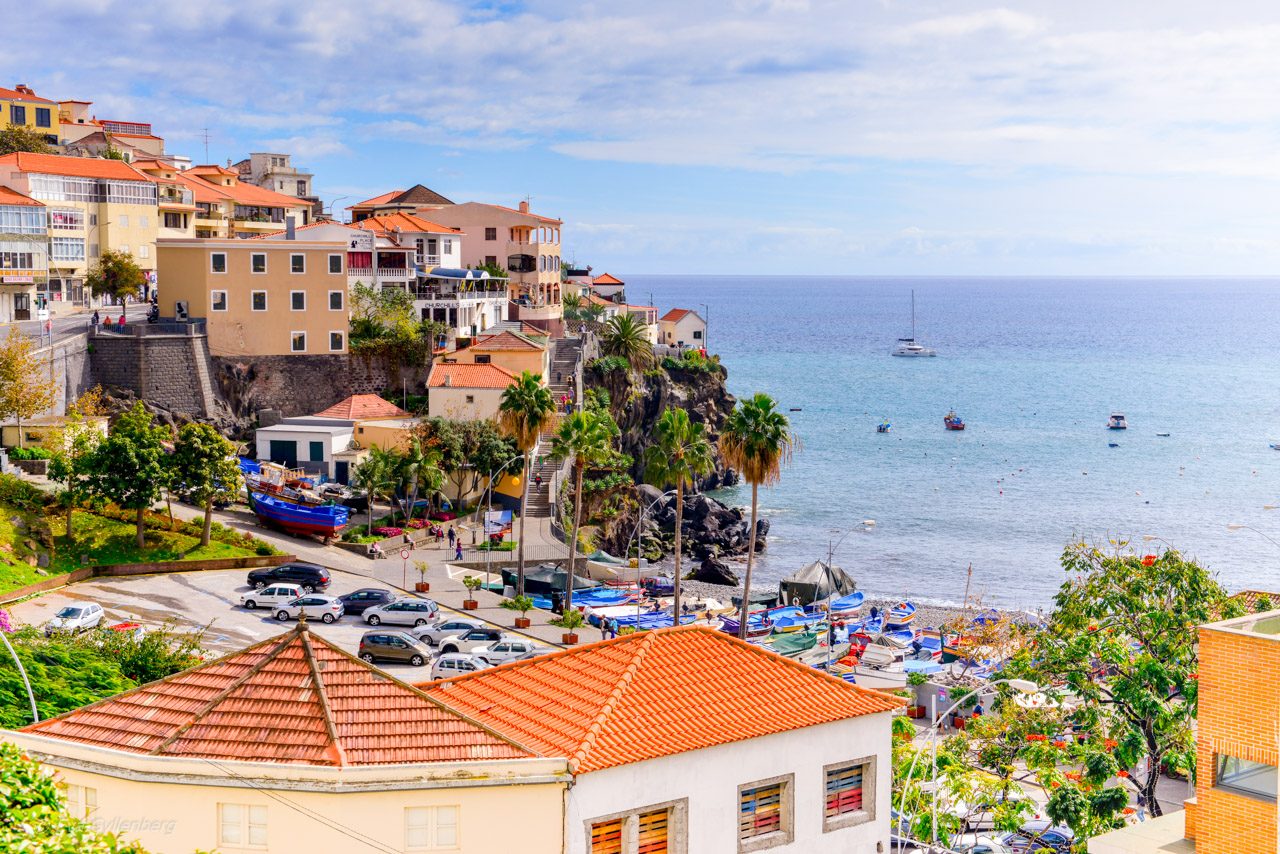 Câmara de Lobos is located in a cove, at the bottom of a steep mountain slope. The road down to the village takes us past banana plantations, vineyards and lots of country houses. Some of the finest grapes for the island's Madeira wines are grown here, in the sheltered and warm southern location the vines thrive best.
Now comes our real starter. Straight from the grill, into a smoking hot pan. We google "limpets", it turns out to be "shellfish". Actually a marine snail, living in a cone-shaped shell. Here served with garlic butter, onion and lemon. A real garlic dream. Like a slightly tougher scallop, but with more sea taste. This won't be the last time I eat limpets, that's for sure.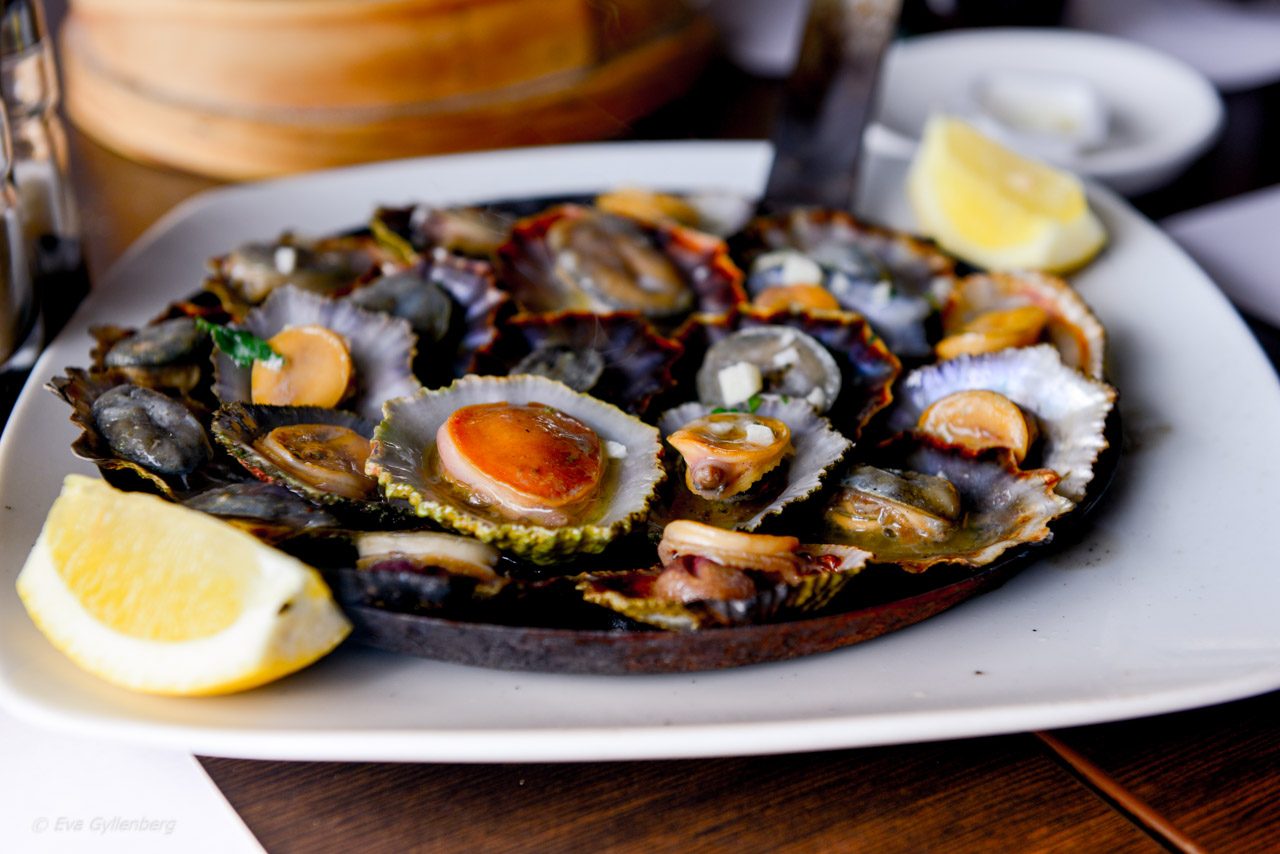 Our table begins to be filled with all the accessories we ordered for our grilled fish. A large tomato salad with silver onions, fried potatoes and a tasty red pepper rice. The side dishes alone are so much food that it could have fed all six of us. The grilled fish comes out on a platter. The fish absolutely melts in my mouth, there is nothing wrong with this fish. Perfectly grilled, perfectly fresh and well seasoned. This is one of the best fish lunches I've ever had.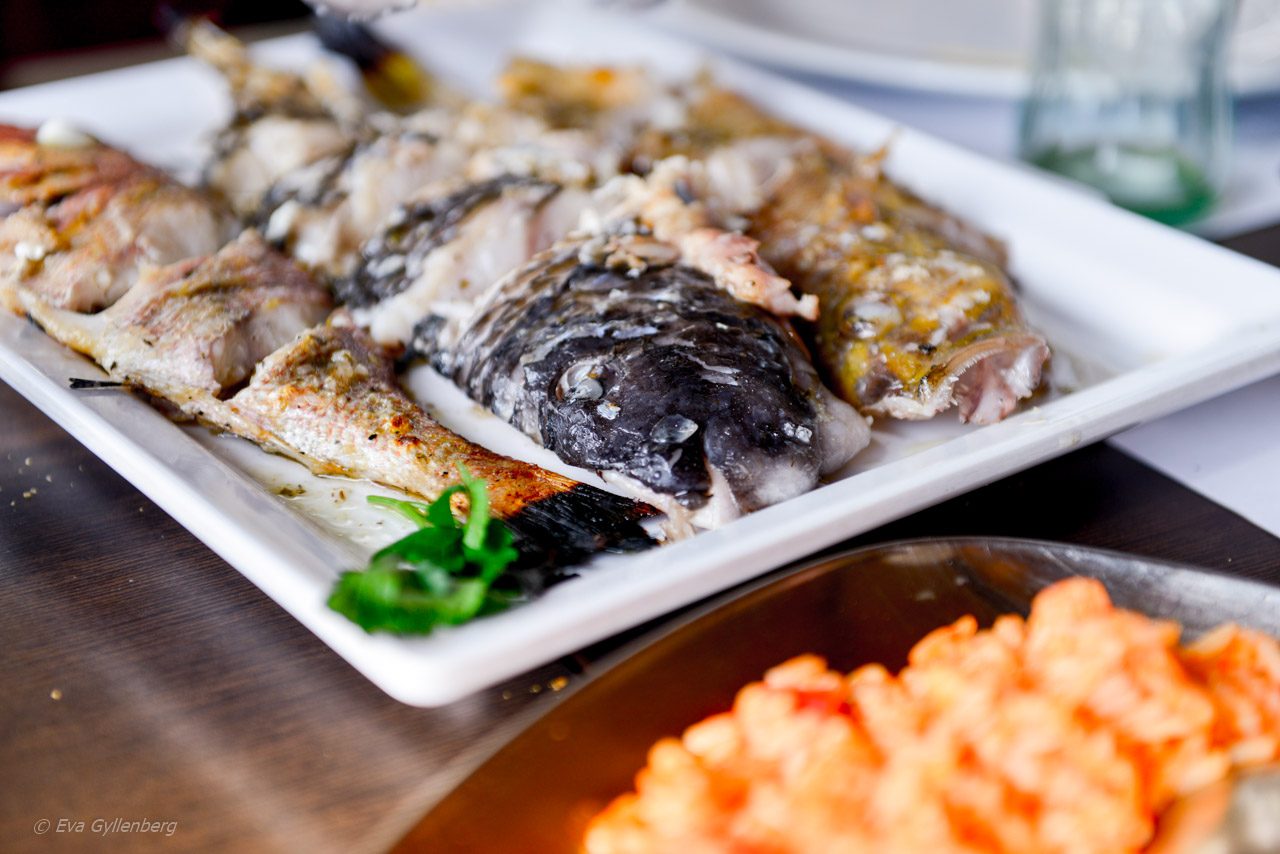 After lunch we go down to the village for a coffee. In the middle of the village there is a fruit market. Thanks to Madeira's subtropical climate. here grows a large amount of fruit that we in Europe otherwise perceive as exotic. Bananas are the most important fruit, but several kinds of passion fruit, mango, guava, papaya and avocado also grow here. During the winter, it is also the season for "custard apple" (kirimoja or annona in Swedish) and monstrea fruit. I have come across Kirimoja before in Asia, but I have never seen monstrea fruit before.
The monstrea fruit comes from the monstrea plant, i.e. one of our most common houseplants(!). The large fruits look like green corn cobs and should taste like the sweetest pineapple when ripe. When unripe it is poisonous. Yes that is correct. You cannot eat it until it is fully ripe. Does it sound complicated? There are several clips on youtube about how to determine if the fruit is ripe, so if you buy a monstera fruit - make sure you read it before you start eating it!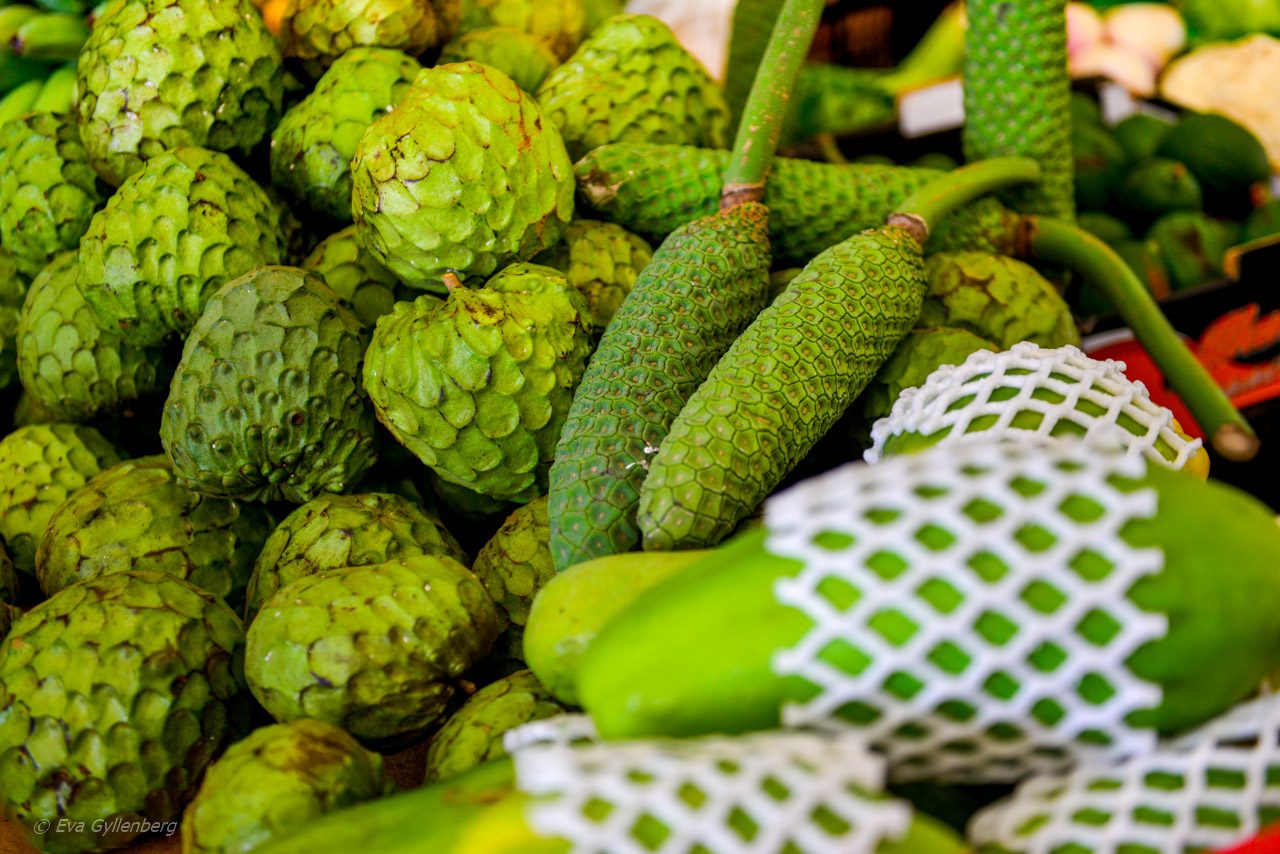 Down in the harbor it is full speed. The fishermen have come in from today's fishing trips and there are loud games of card games going on in a bar. The poncha splashes when the fishermen hit their glasses on the table and both the mood and the alcohol level are high. It feels like the fishermen here in the village do this every day after safely arriving in port with their boats. As a ritual to end the day's catch, talk some shit and have a good laugh.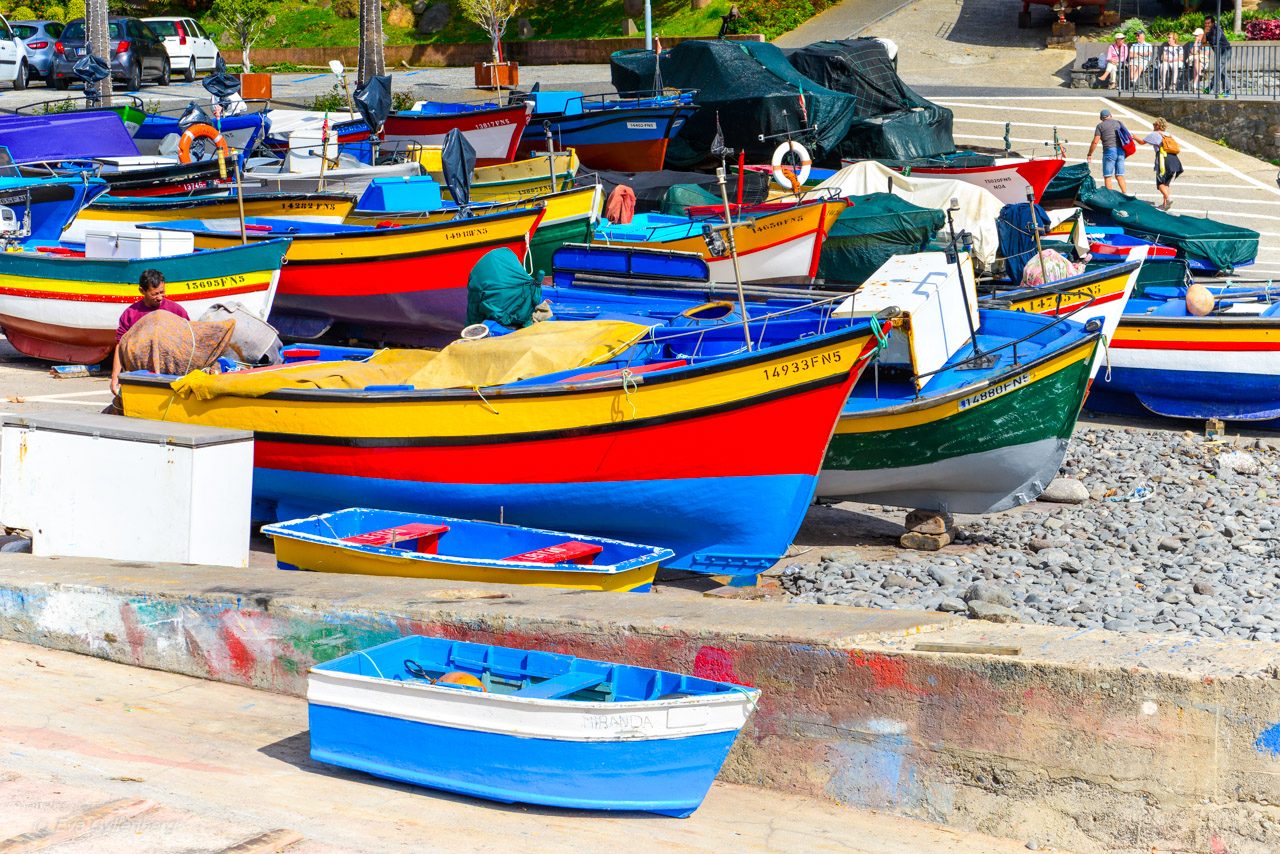 WE settle down in a cafe and order a coffee and watch people's life. One boy (espresso with milk) costs 1 euro. A piece of passion fruit cake costs 1,50 euros. Very affordable. There will be both a piece of cake and some ice creams. The boats are pulled up on the beach in front of us. The rowing boats really come in all possible sizes. Everything from the smallest small toy boat, to more commercial boats, It seems that the fishermen use the small toy boats to row out to their larger boats on the road. Even if there is only room for one person in the boat. A small person, too.
An over-refreshed fisherman passes us, he is very happy. Maybe a little too happy. A little boy stumbles outside the cafe and the over-refreshed fisherman rushes over to help. But it just goes so wrong. The boy gets scared and cries loudly, the poor drunk fisherman doesn't understand what he did wrong and the parents get pissed off. The fisherman swears and goes to his card-playing buddies. The tranquility of Camara de Lobos is returning. Perhaps it was this tranquility that Churchill once came to love so much. Churchill used to live in a guest house here in the village and paint landscapes. Dramatic cliffs, fishing boats, rooftops and sea.
As we leave Câmara de Lobos, I can't help but wonder how long it took to travel to Madeira from Britain in the 1950s. How did Churchill get here? Today it takes 5,5 hours by air, then it must have taken 5,5 days. Least. But I understand Churchill. It is worth the long journey to get here.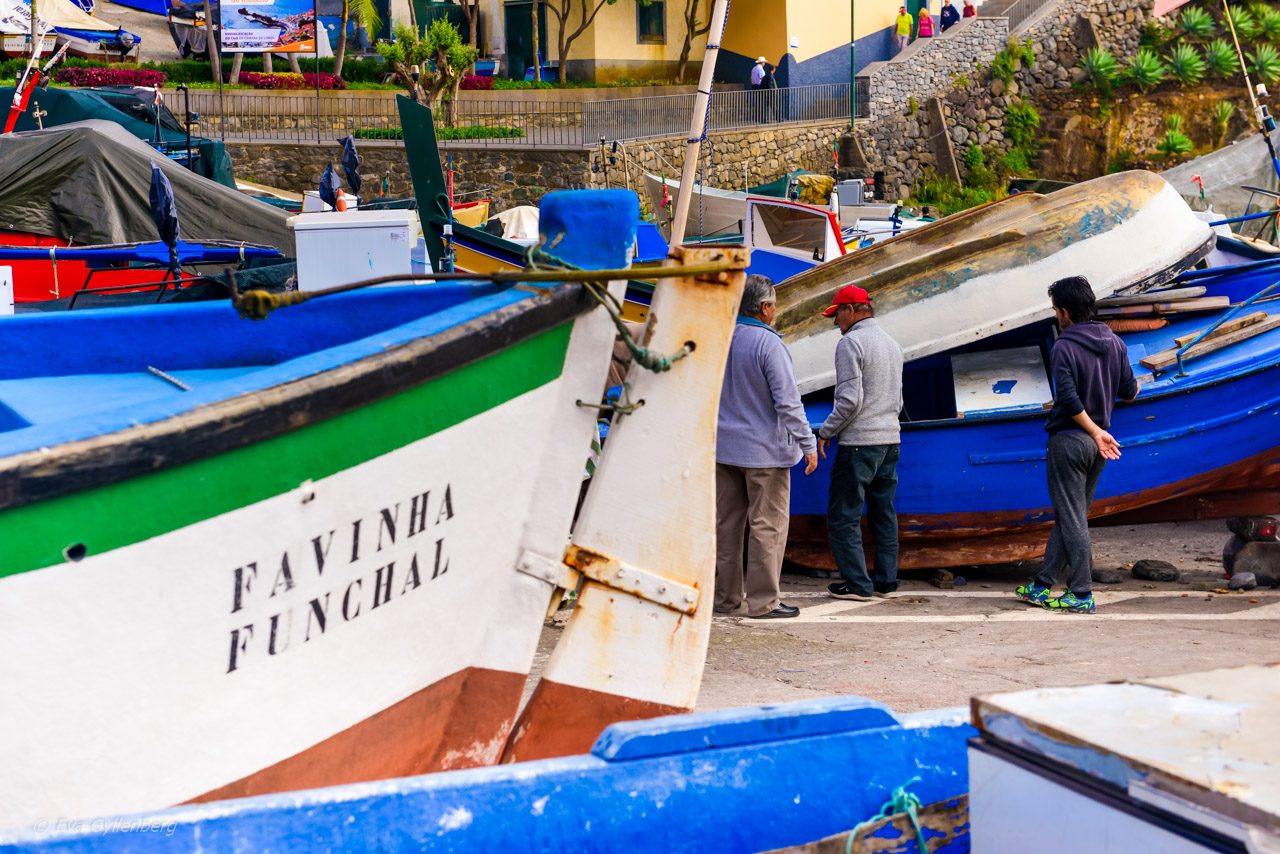 How do I get to Câmara de Lobos?
Câmara de Lobos is located on the south coast of Madeira, 1 mile west of Funchal. Here you go for a delicious lunch of freshly caught grilled fish and to visit one of the few living fishing villages that still remain on Madeira.
Do you want to read more about Madeira? Look into my Madeira side or my Portugal page!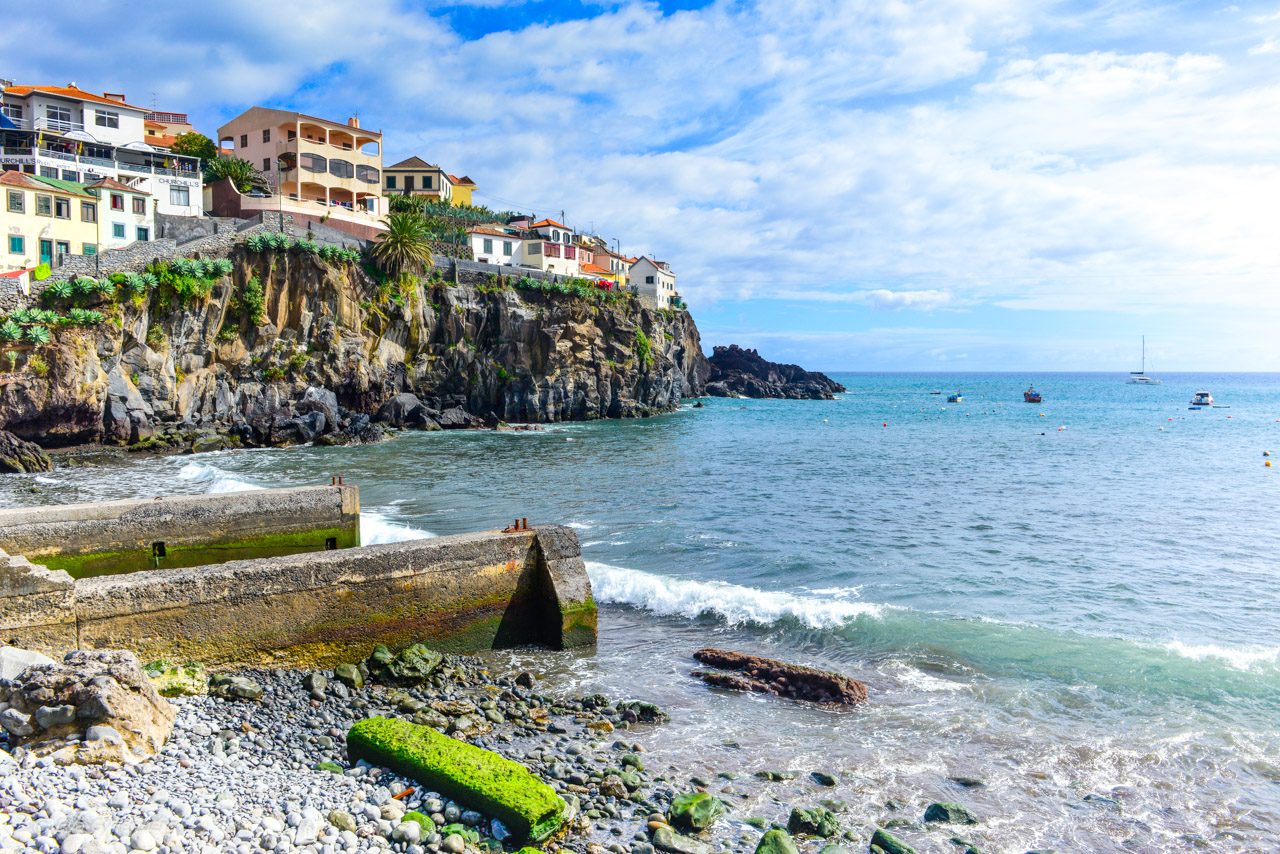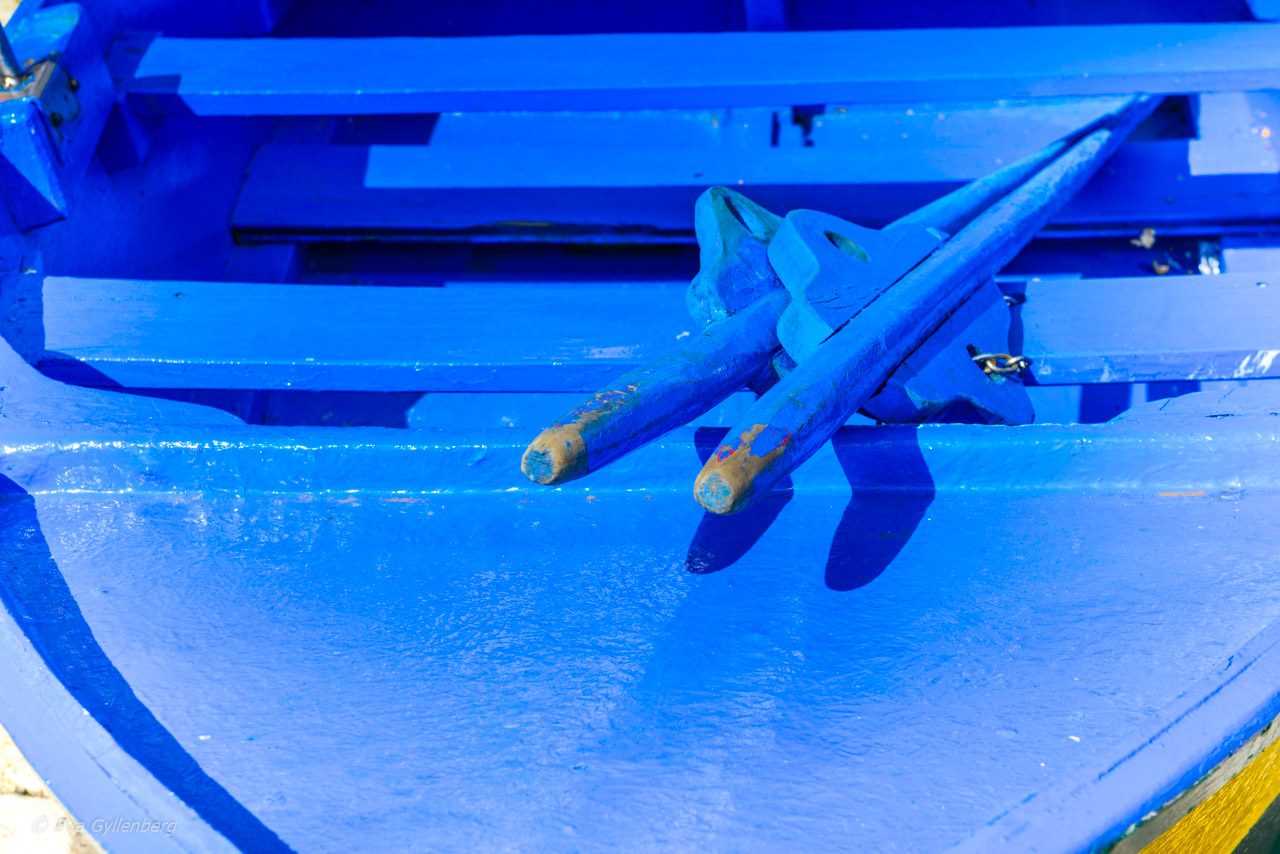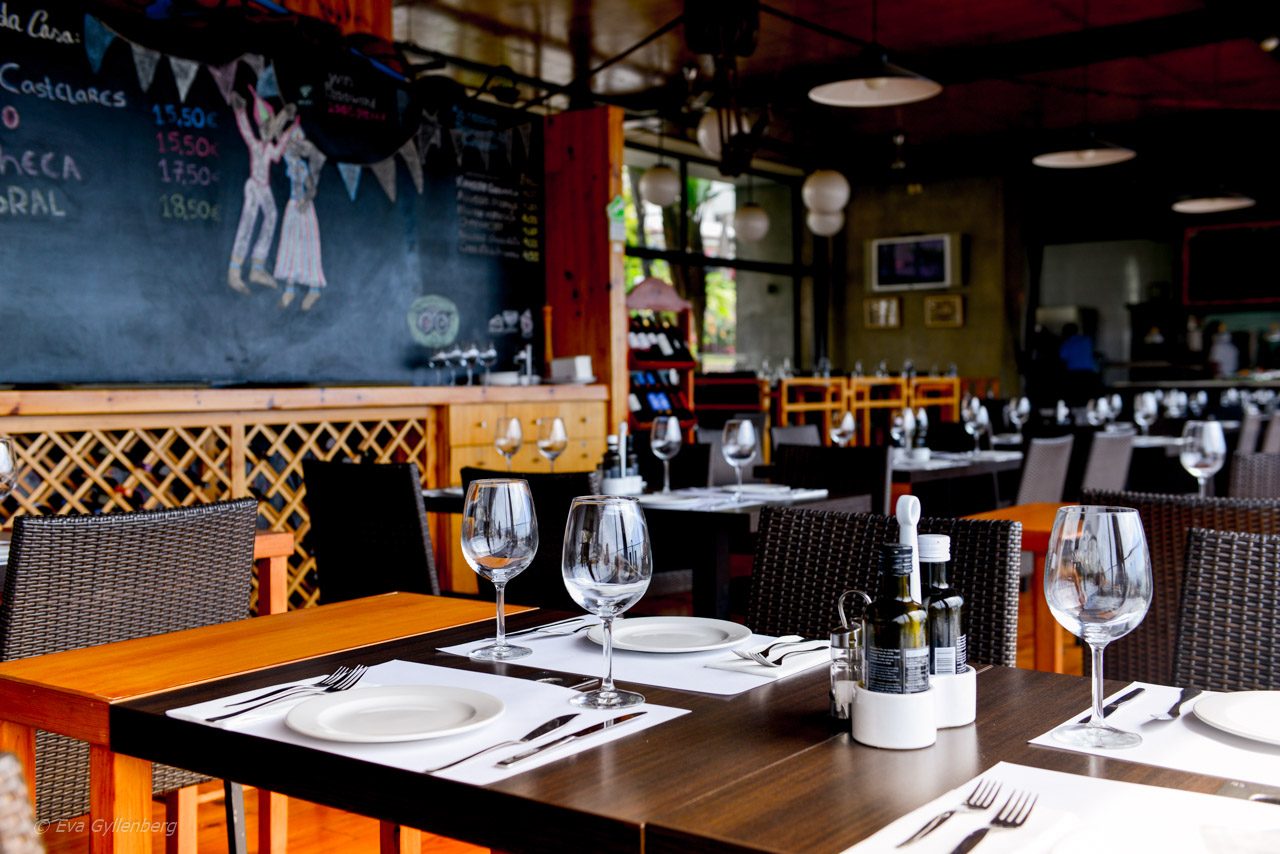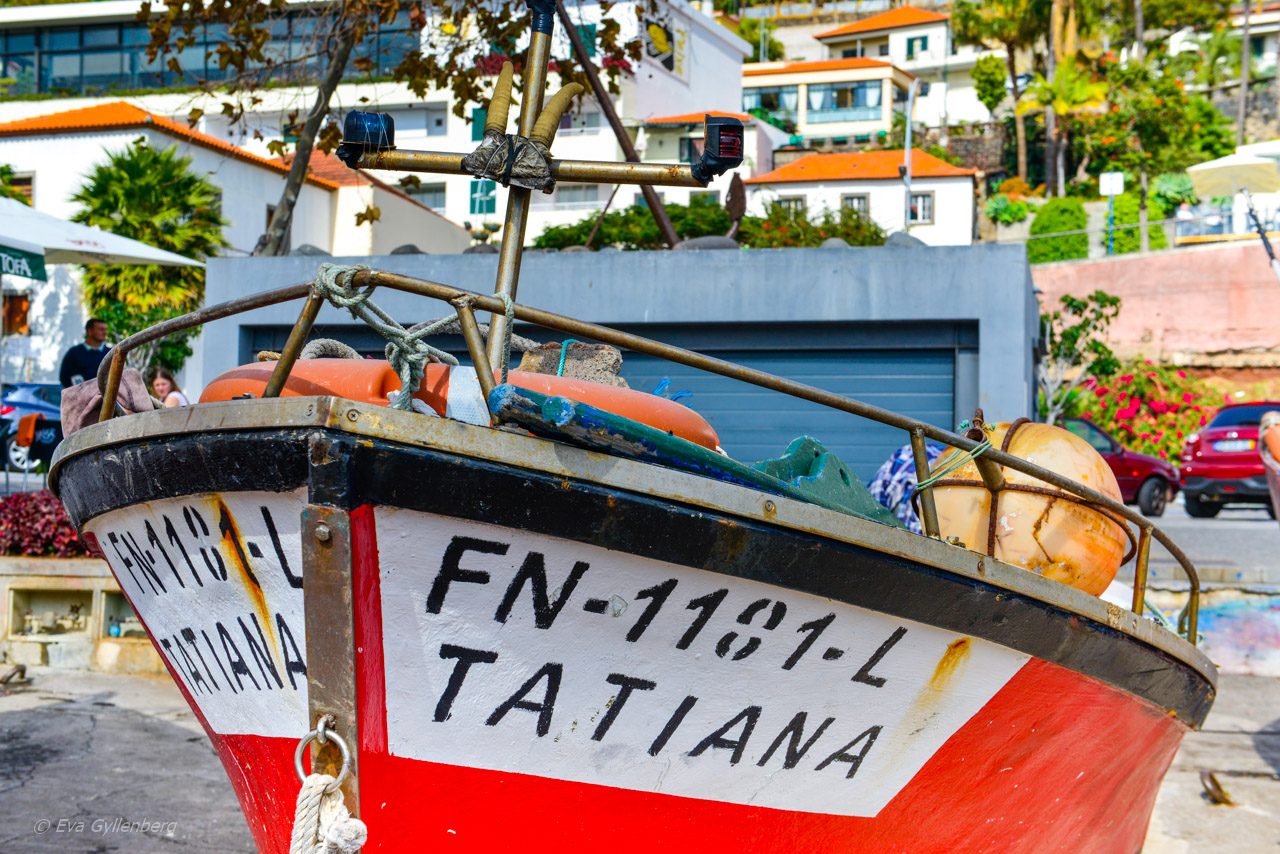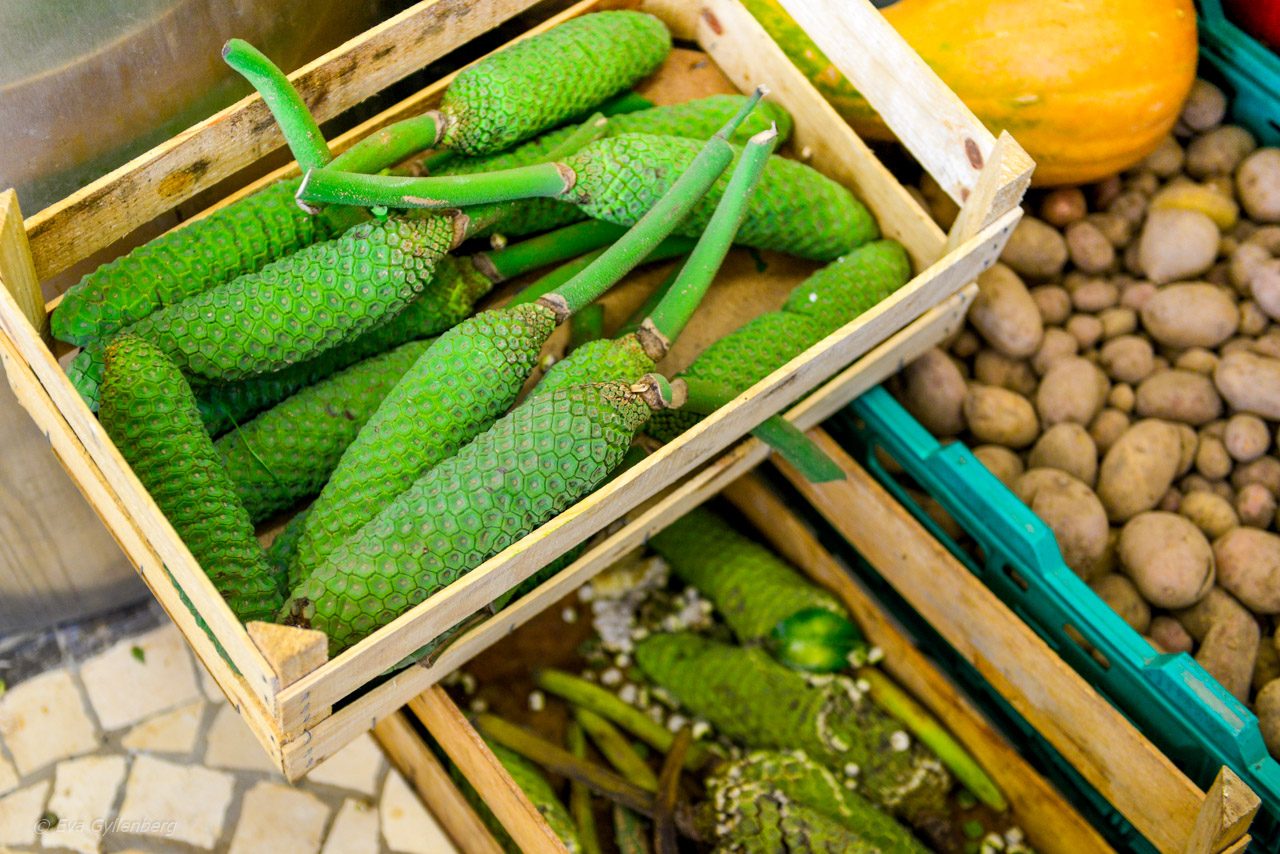 Want to read more of my travel tips? do not forget to like Rucksack on Facebook!
Do you want to read more about wonderful Madeira?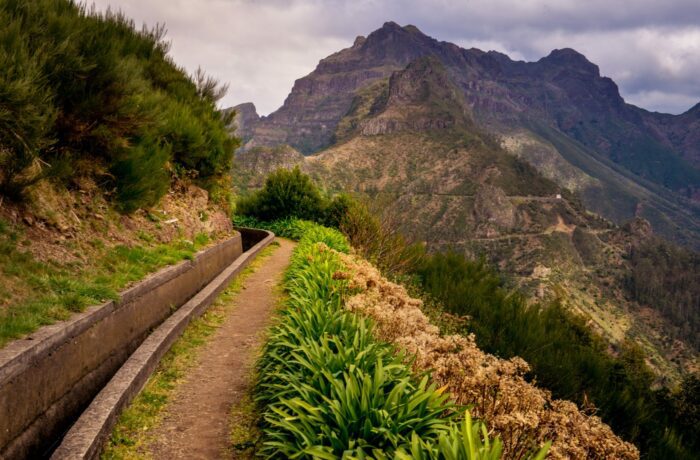 At the Boca da Encumeada mountain pass, Levada das Rabacas goes in a lush green jungle.…
June 11th, 2019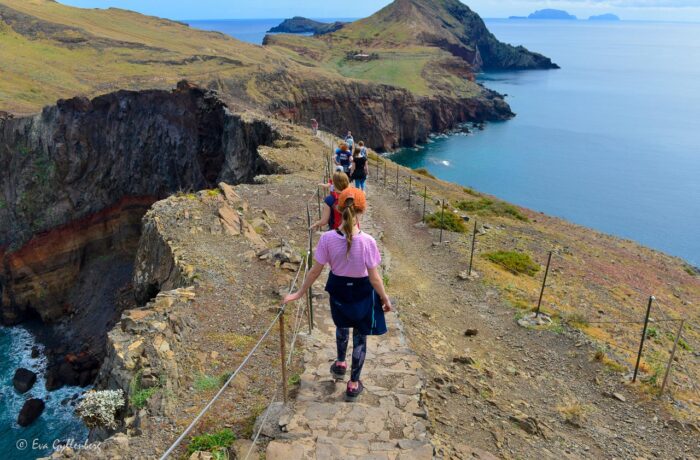 Madeira has a lot to offer for an active holiday. Here are my top ten…
26 October 2020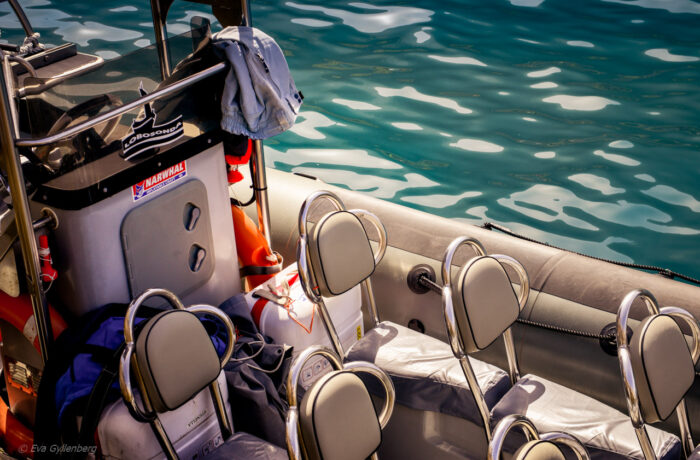 I've never seen a blue whale. They have stayed hidden every single time I…
March 16, 2019