There is an island that all the colors of the rainbow are not enough to describe. A place where lavender is a subtle color and neon green is a neutral color. On the island of Burano outside Venice, everyday colors are taken to a new level.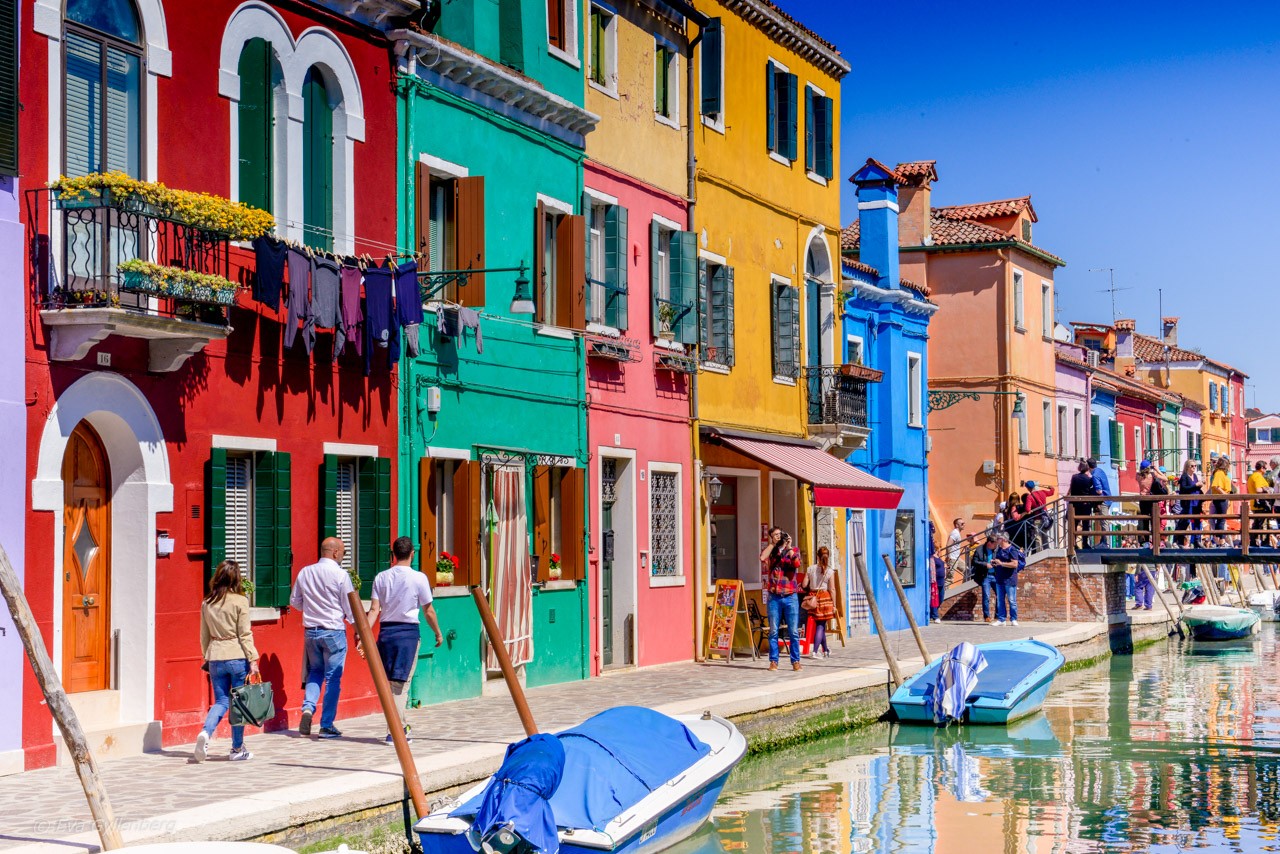 When we started planning our days in Venice, there was really only one thing I really wanted to do. It was neither to visit the sights the Doge's Palace, the Bridge of Sighs nor to ride the gondola. I wanted to go to Burano. I wanted to see the origins of Venice, without being disturbed by giant cruise ships and grand palaces.
The island of Burano is 40 minutes from Venice by vaporetto (water bus). Burano is a small Venice in miniature with canals, bridges, islands and boats. However, there is one thing that separates Burano from Venice. Color. If Venice can sometimes feel big, arranged, palatial and a bit beige – Burano is small, everyday and full of colour. Here you are greeted by simple fishermen's houses, not marble palaces.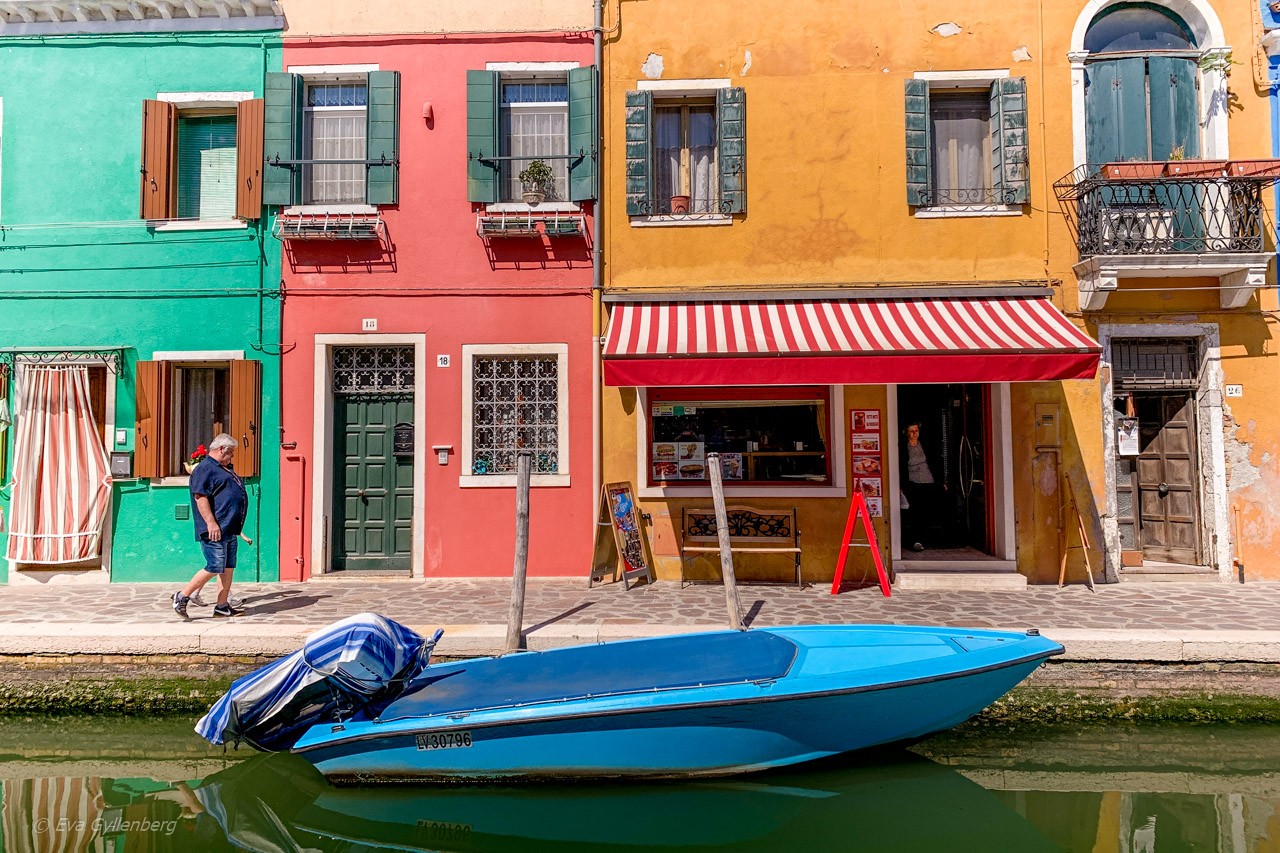 The legend of Burano says that the city was painted in bright colors so that the fishermen could see the city from a distance even when the weather at sea was bad. A nice thought, but not sure if it really helps on a foggy day. In order to protect the island's history, however, the colors of the houses are strictly regulated by the authorities and if you buy a house, you get clear rules about which colors are allowed. Forget the idea of ​​having to paint the house white - here it's cerise, lavender, turquoise and ivy that apply.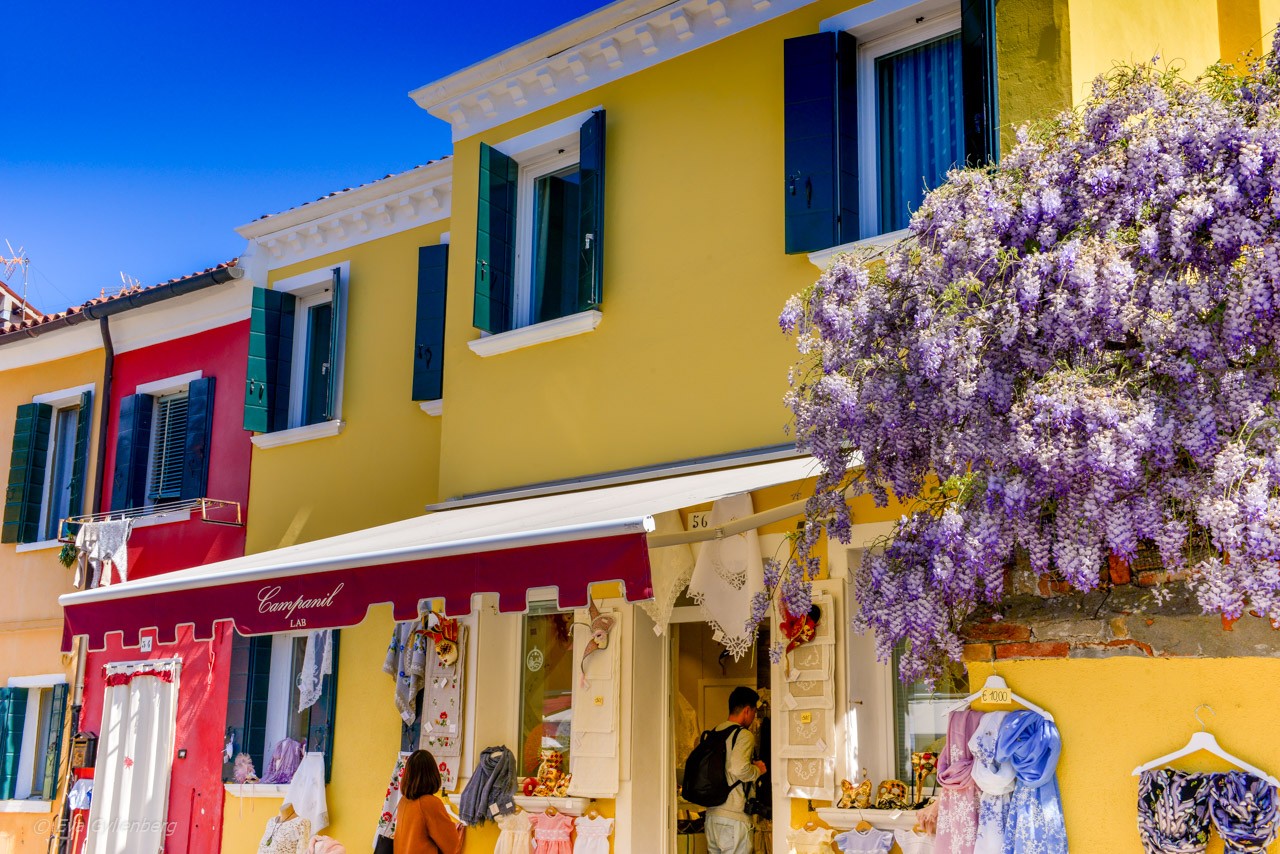 Burano has been a well-known concept in fashion circles since the 16th century. Nowhere in Europe could such fine lace be made as at Burano. A craft that has been passed down from generation to generation and that has adorned the collars and cuffs of royalty and the altar in Milan's cathedral. After the French Revolution, however, lace lost its fashionable status and much of the knowledge and craftsmanship disappeared. Today it is no longer as common to see ladies sitting in the shade sewing lace, if you want to be sure to see lace making, you need to go to the city's lace museum.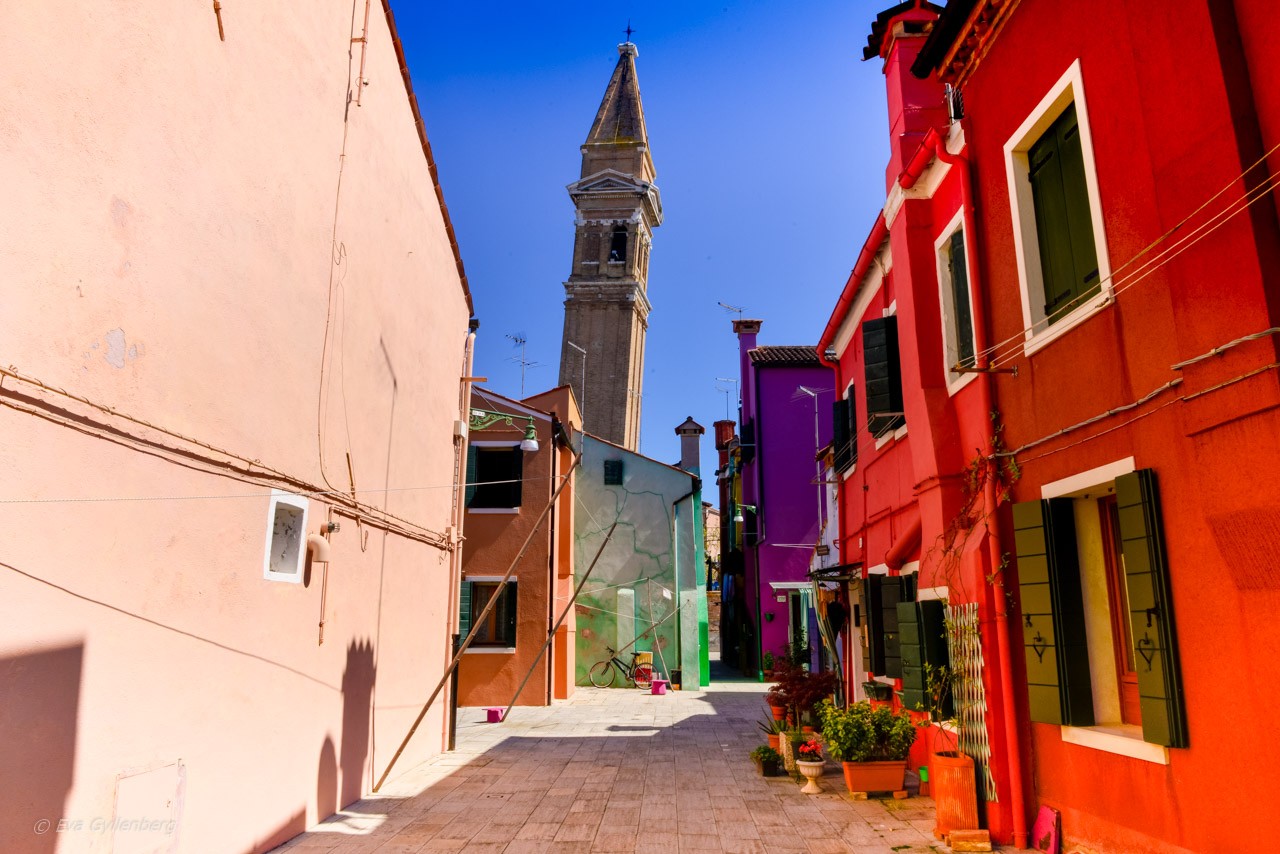 It was not easy to build masterpieces in stone in the 18th century without CAD programs and advanced strength calculations. Maybe that's why there are so many leaning towers in Italy. The Leaning Bell Tower at San Martino Church wasn't leaning when it was built in the 18th century, but time, rotting piles and the deep seabed eventually couldn't handle the weight. Today the tower is secured and the tilt has stopped. But all the photos you take in the city look like they are the result of a faulty camera lens.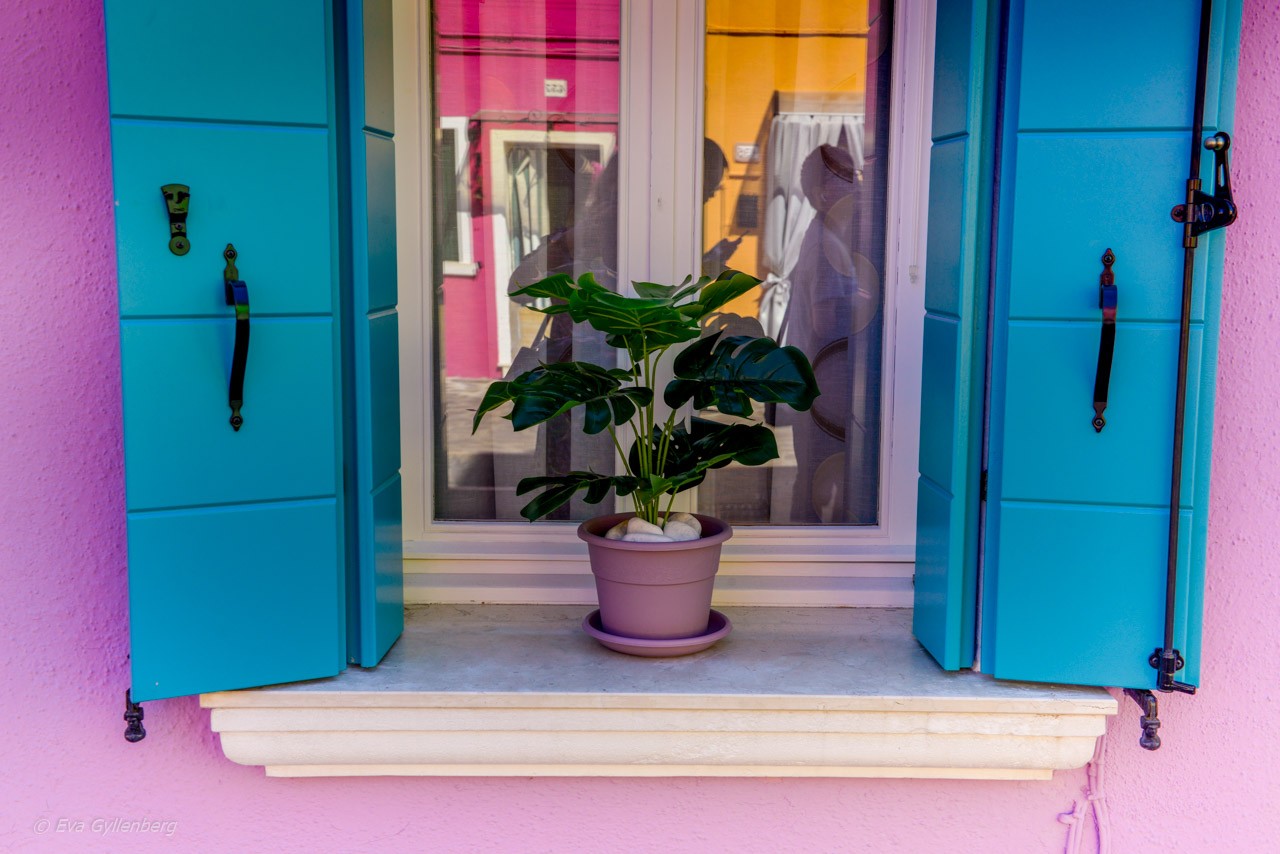 Laundry is hung to dry in the small alleys. Garment after garment is attached with clothespins and the washing line is cranked around to find room for more garments. Some elderly ladies and gentlemen are on their way home with bags of groceries. Wonder if those who live here surrounded by color are happier than the rest of us? White and fresh is an unknown concept in Burano.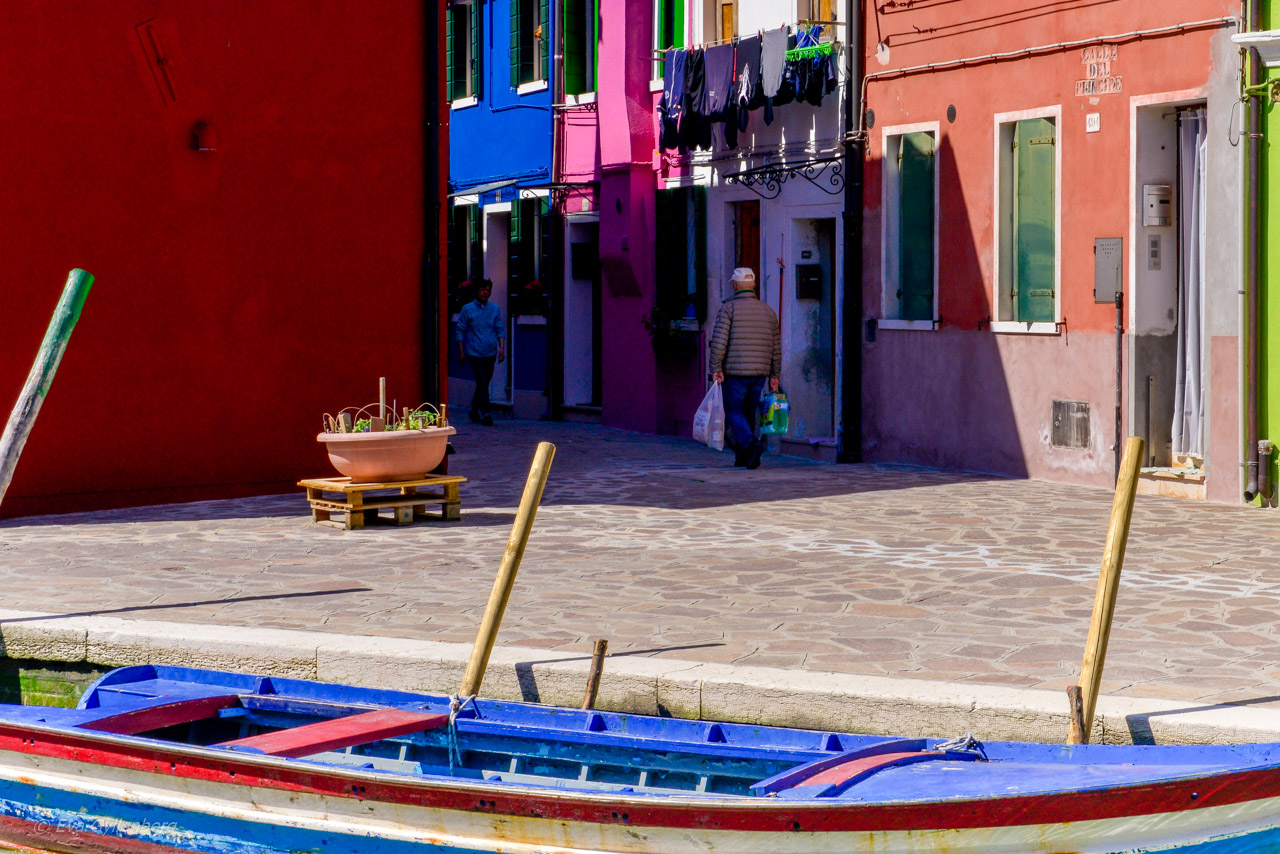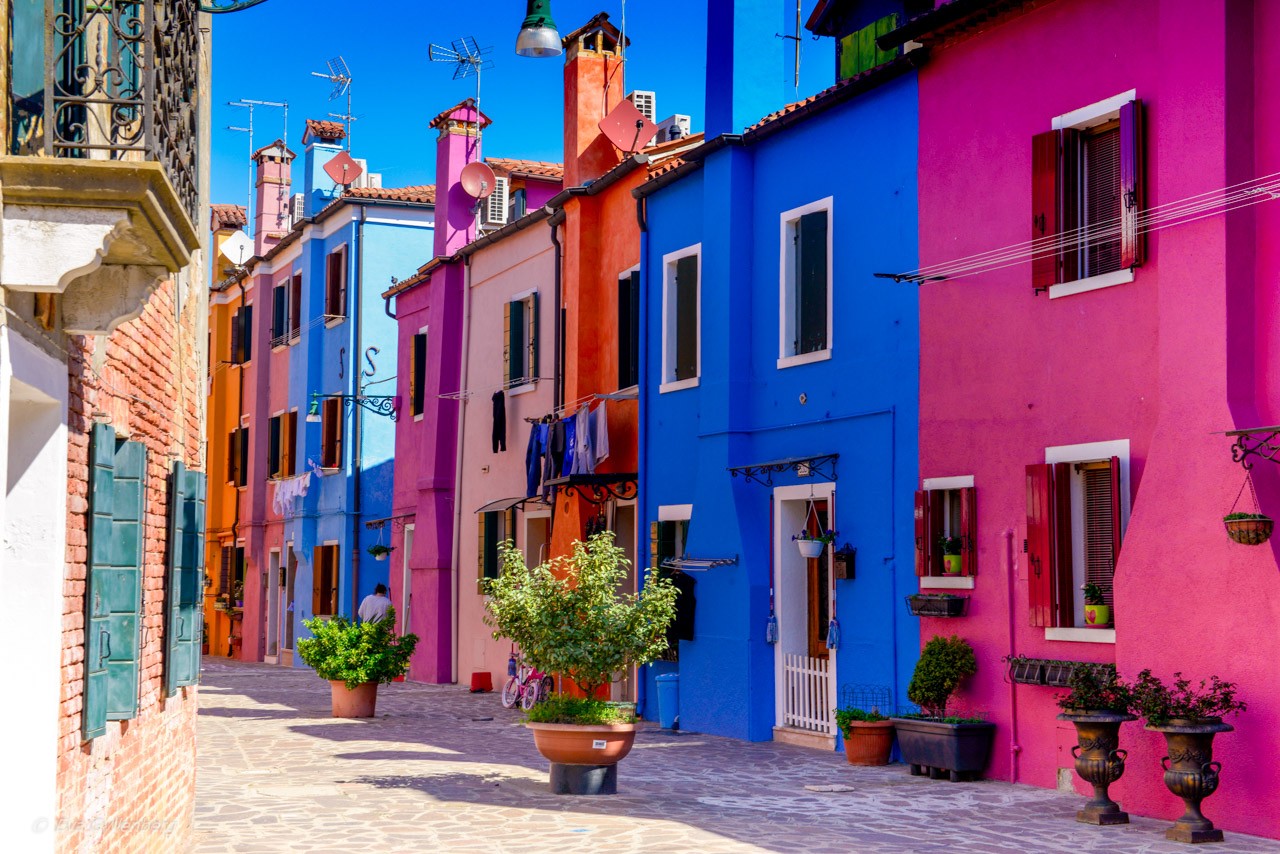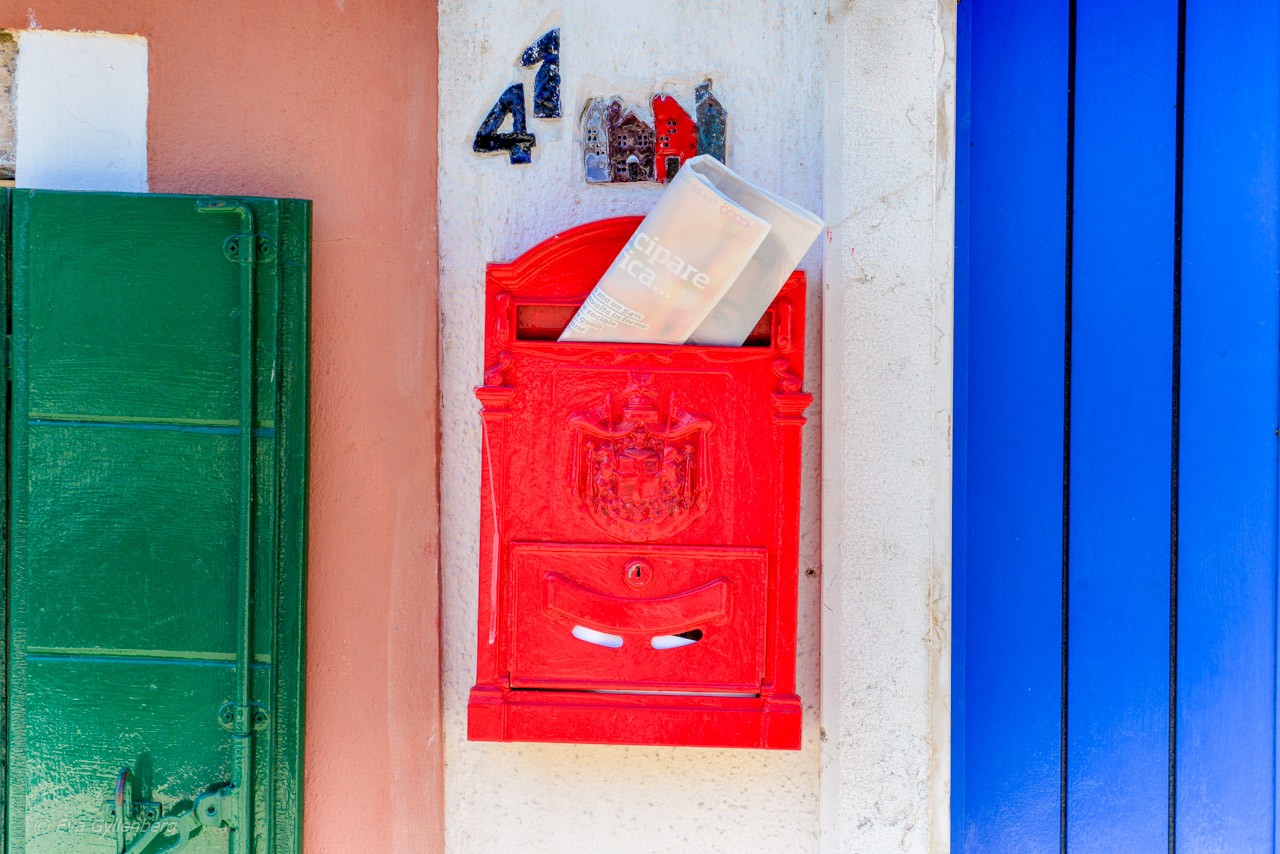 In the small harbor, a fisherman is cleaning his boat after the day's net fishing. There are still a few hundred active fishermen in Burano, but there are significantly fewer than before. The fish caught here are largely sold at the famous Rialto fish market in Venice. The Rialto Market has existed in central Venice since the 11th century, but the number of fishmongers is dwindling as the local Venice population moves out of town. It is simply more lucrative to sell trinkets to tourists than to sell fish.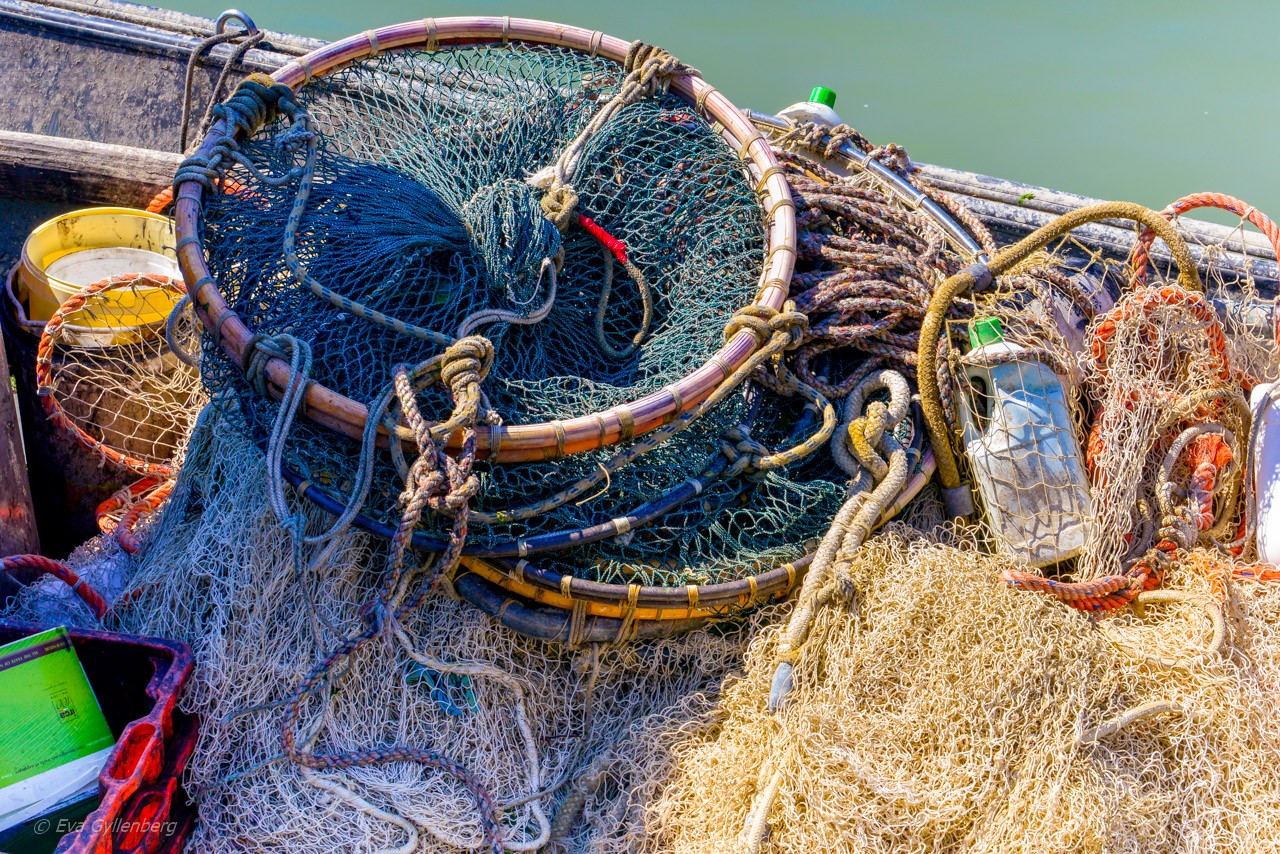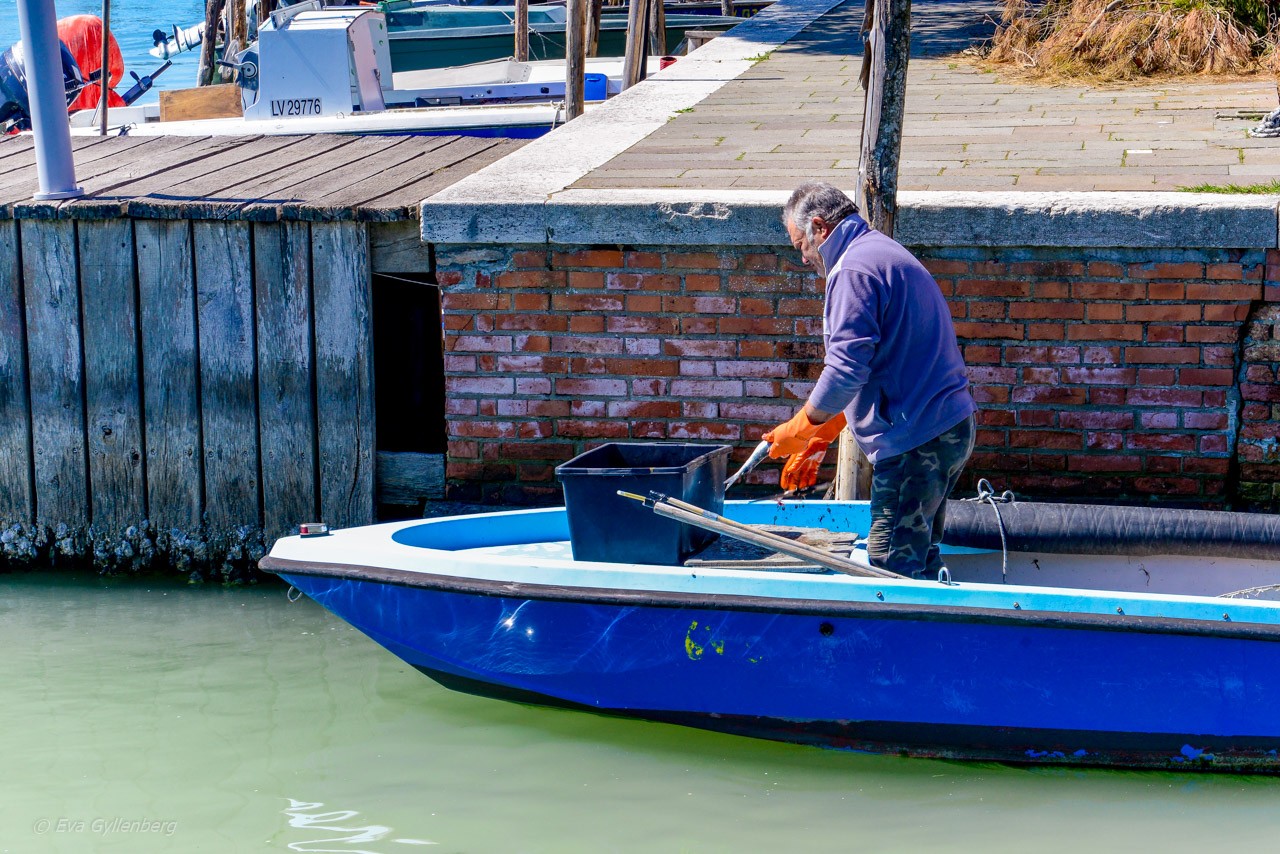 We walk around the island over the small bridges and the well-decorated gates and bells. There are some tourists here today, but not at all like in central Venice. If you're in Venice on a cruise, you won't have time to go to Burano and most people visiting Venice over the weekend are busy queuing for the main attractions. Most tourists simply don't have time to go by boat to Burano. How lucky for us.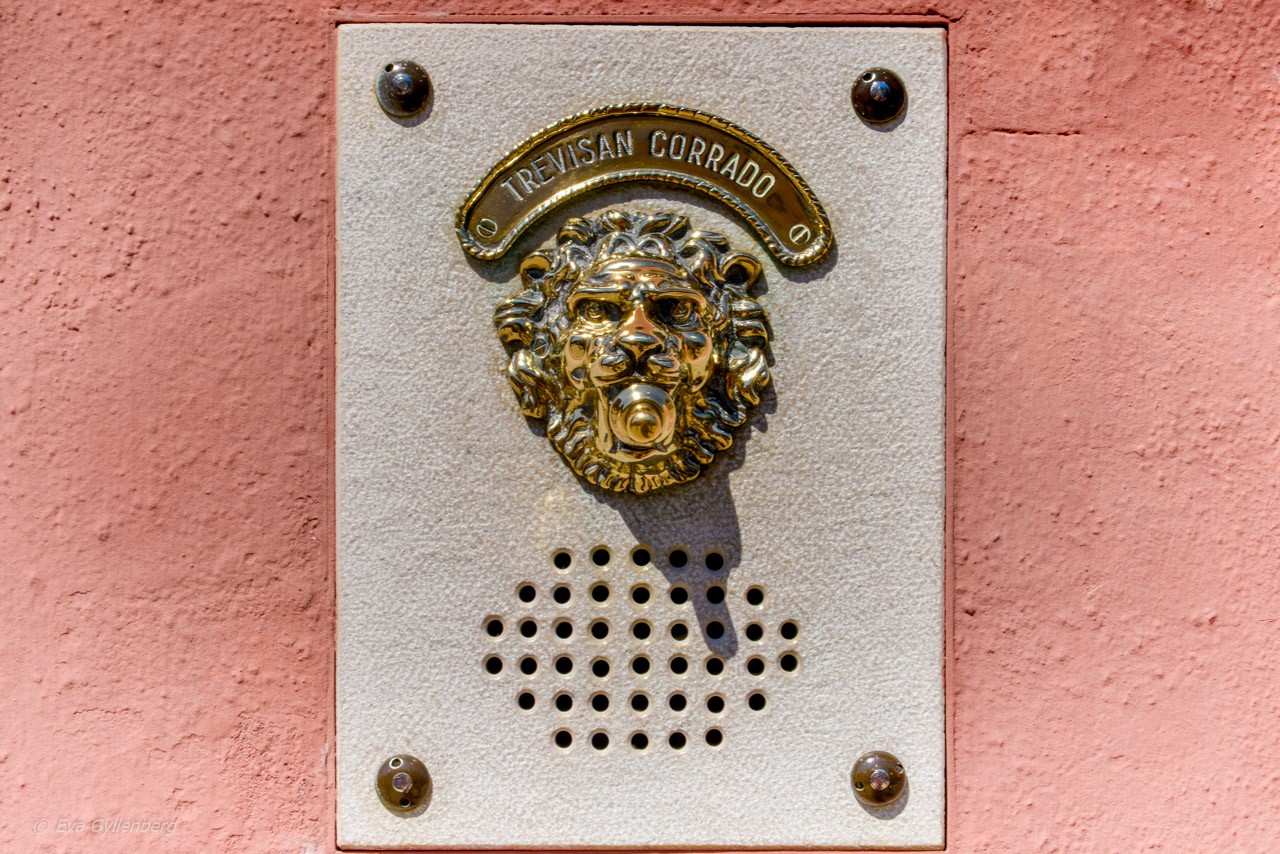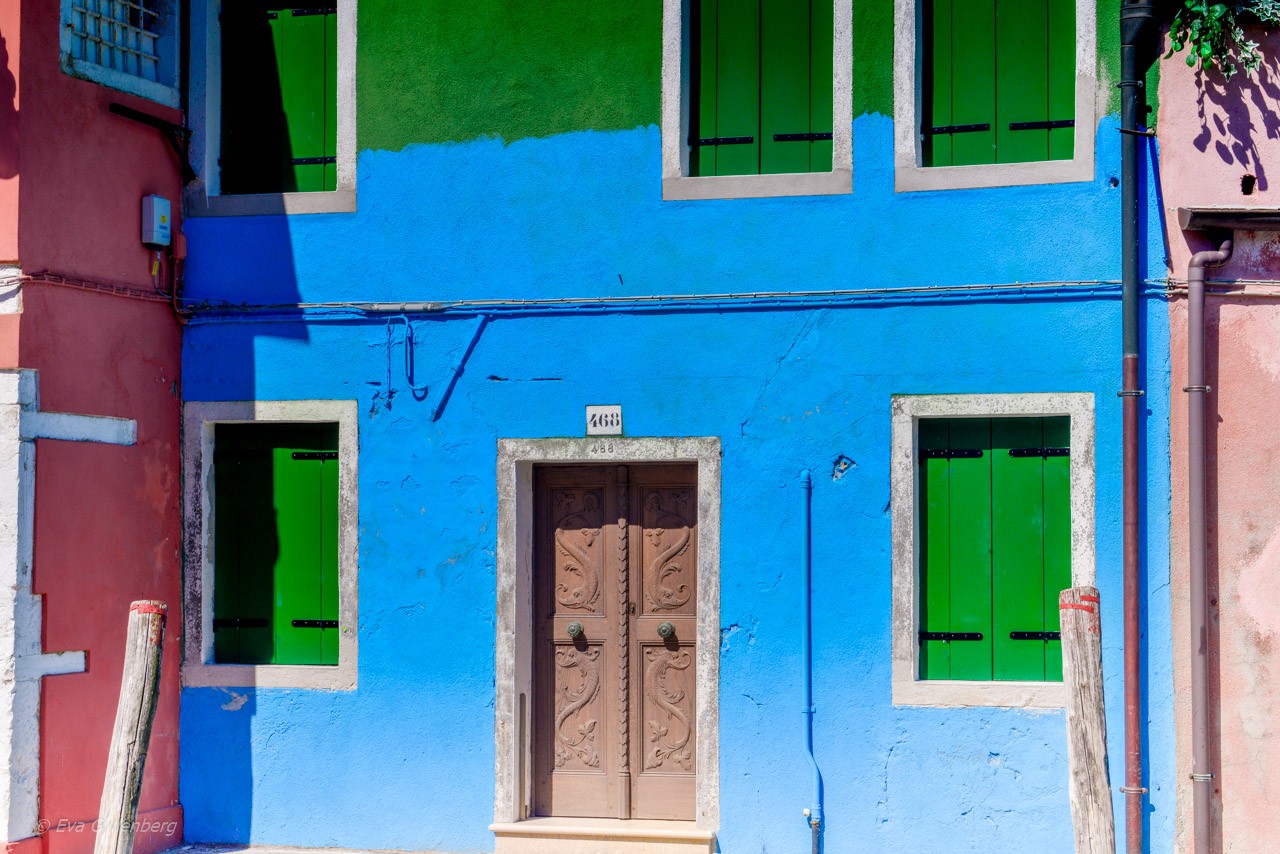 Surrounded by the green Adriatic Sea, we see snow-capped mountains to the northwest and the towers of Venice to the south. What an amazing little place on earth this is. I leave Burano on the vaporetto with a smile on my face. At least color makes me happier.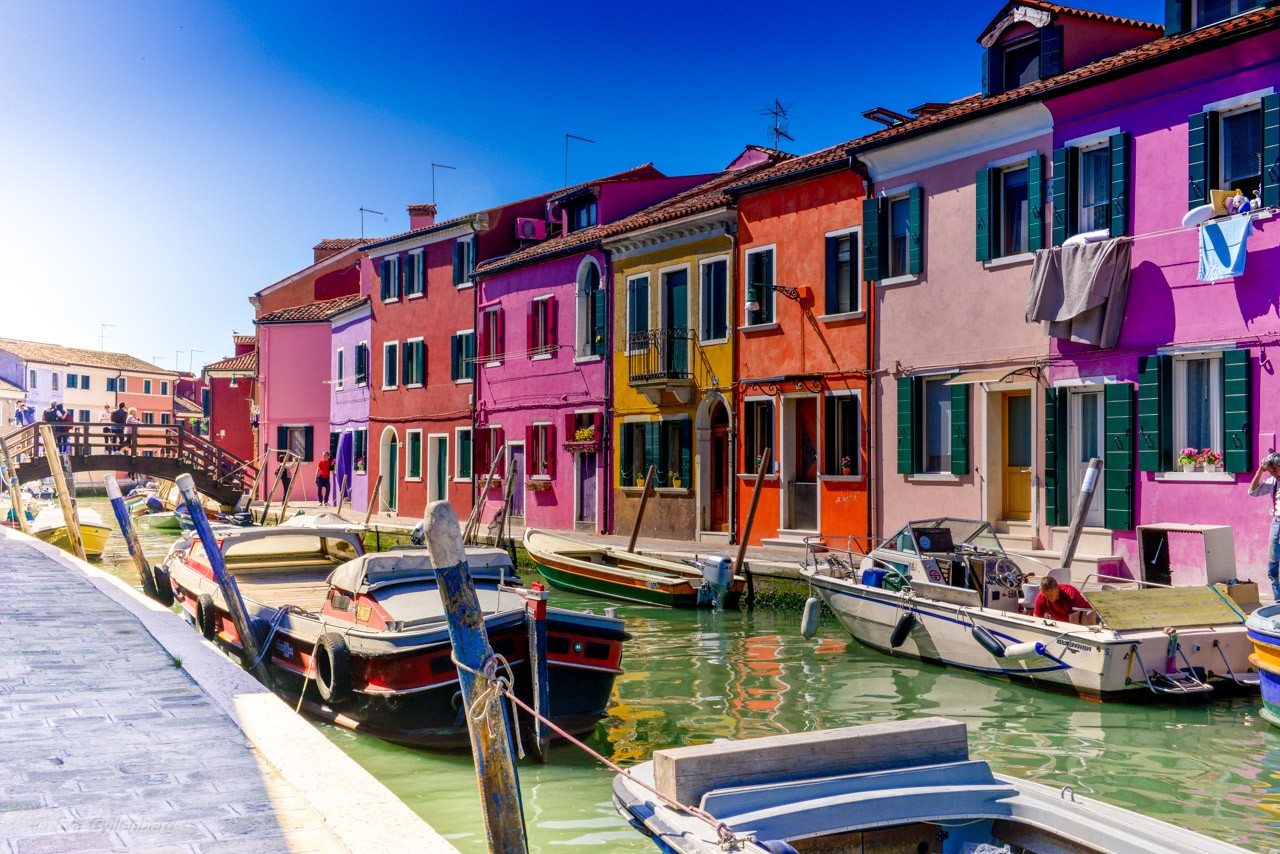 How do I get to Burano?
The easiest way to get to Burano is by vaporetto line 12, which departs from Fondamente Nove in northern Venice approximately once every half hour. Line 12 takes 40 minutes and also passes by the glassblowing island of Murano – a perfect stop on the way back to Venice. You should also be able to take line 14 from San Zaccaria, but we didn't test it.
Do you want to read more about Italy? Look into my Italy page!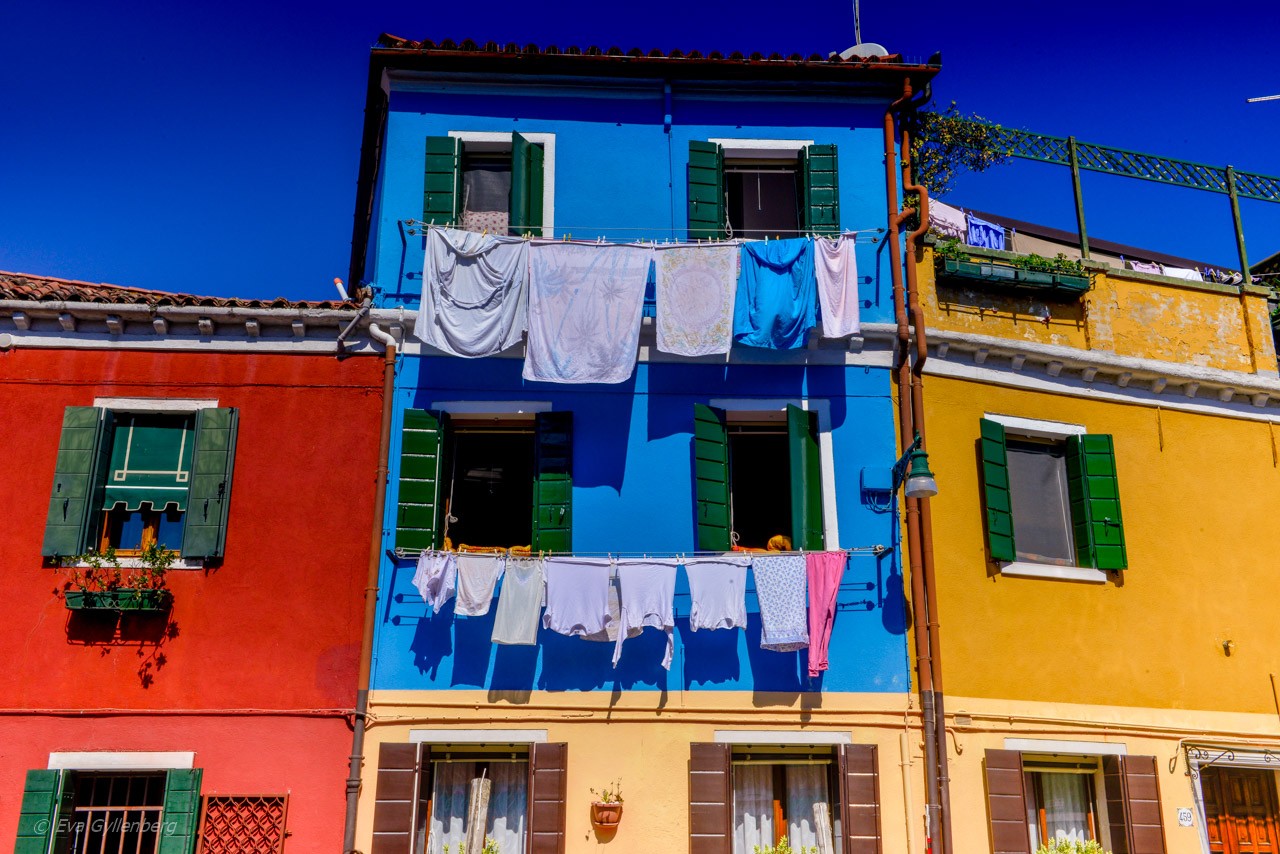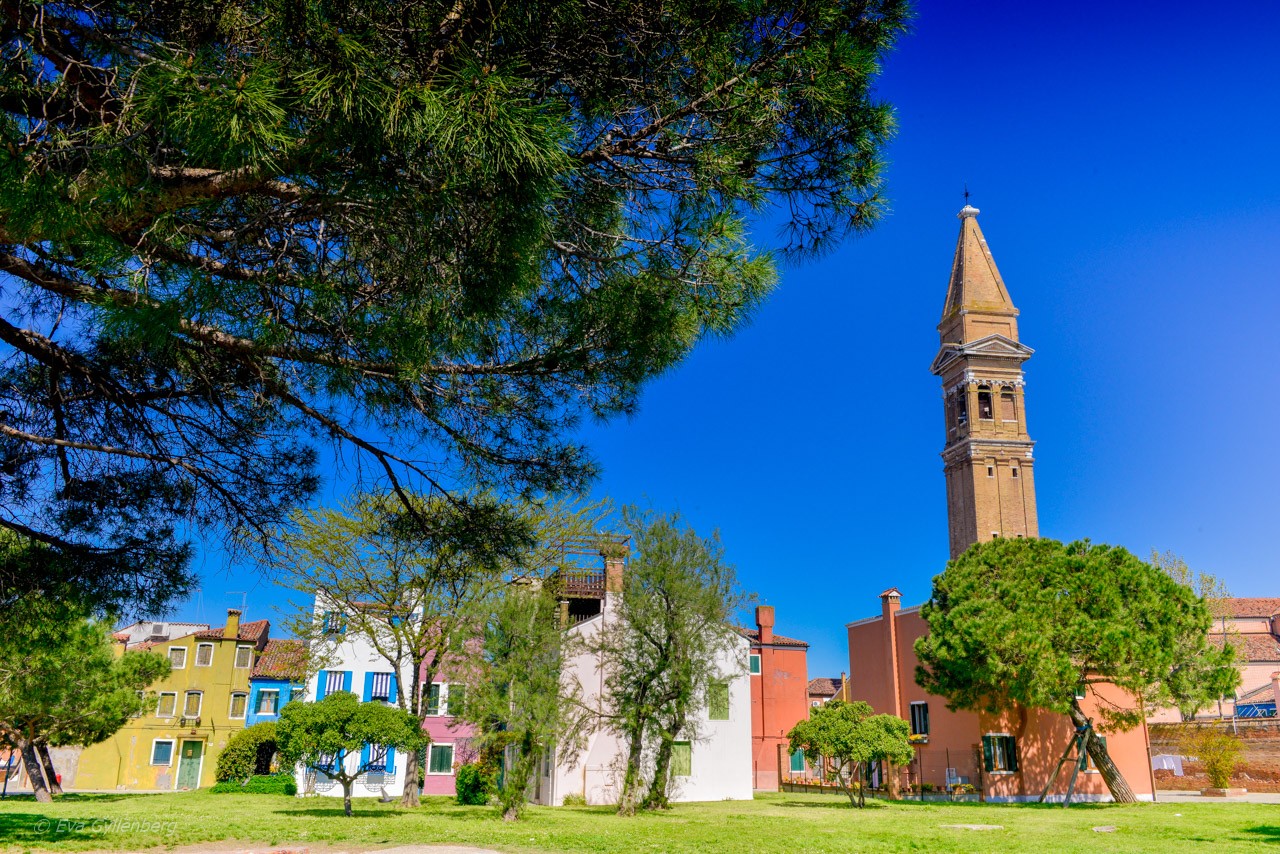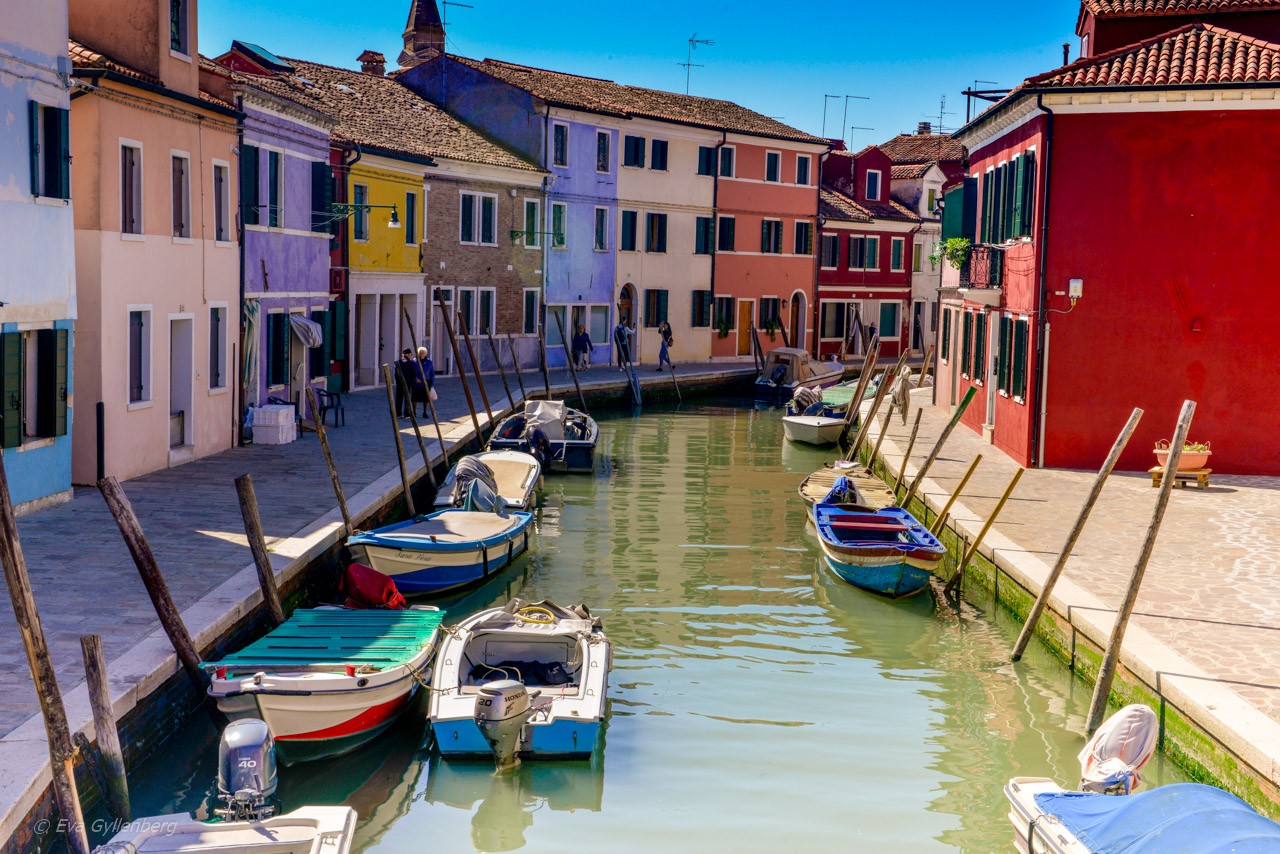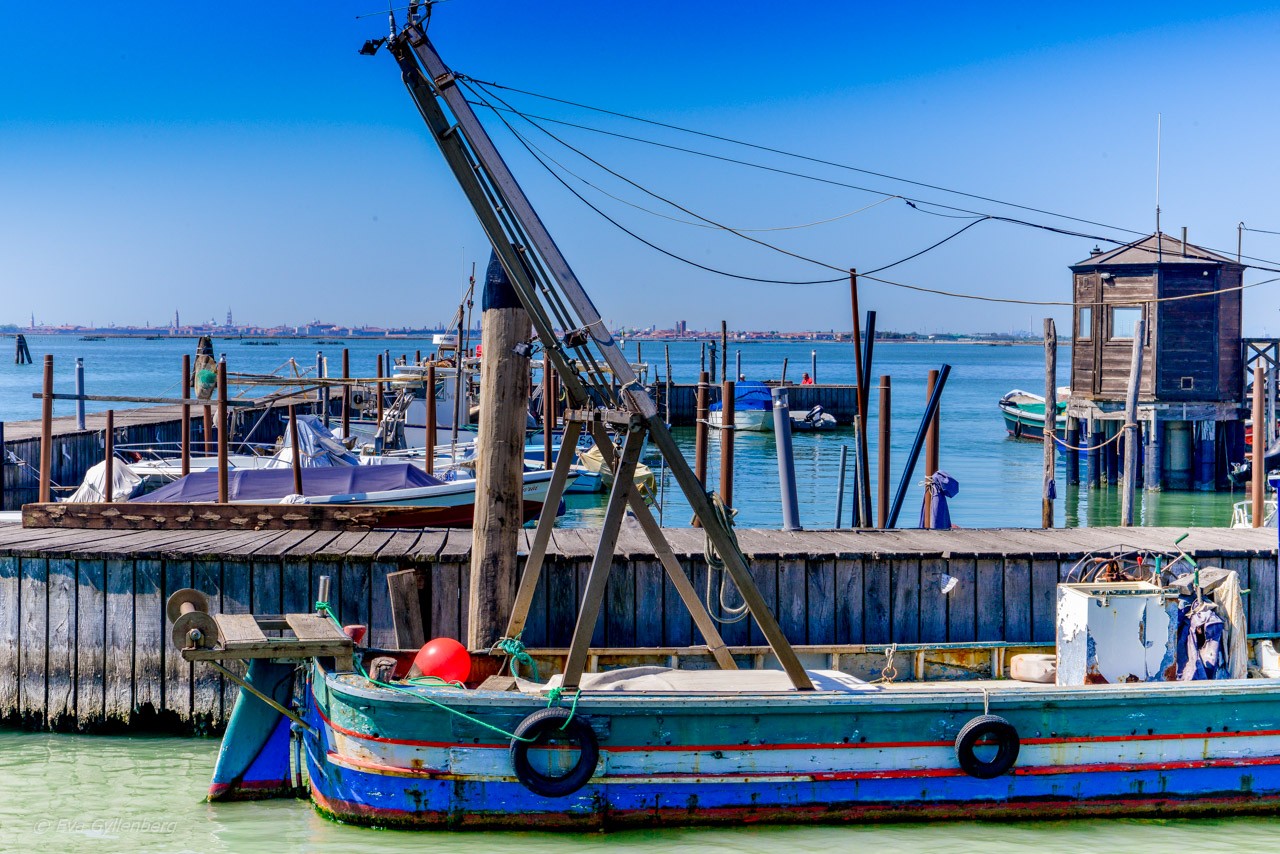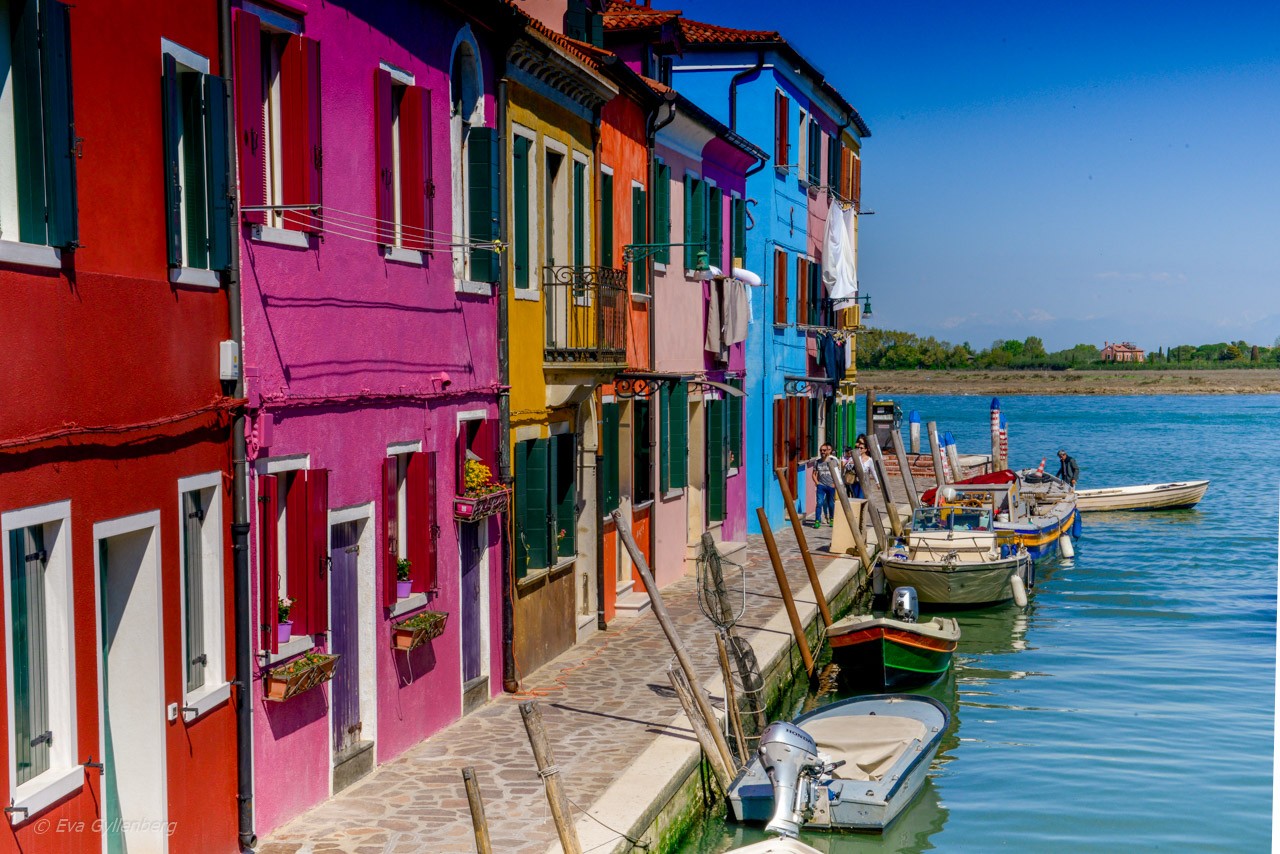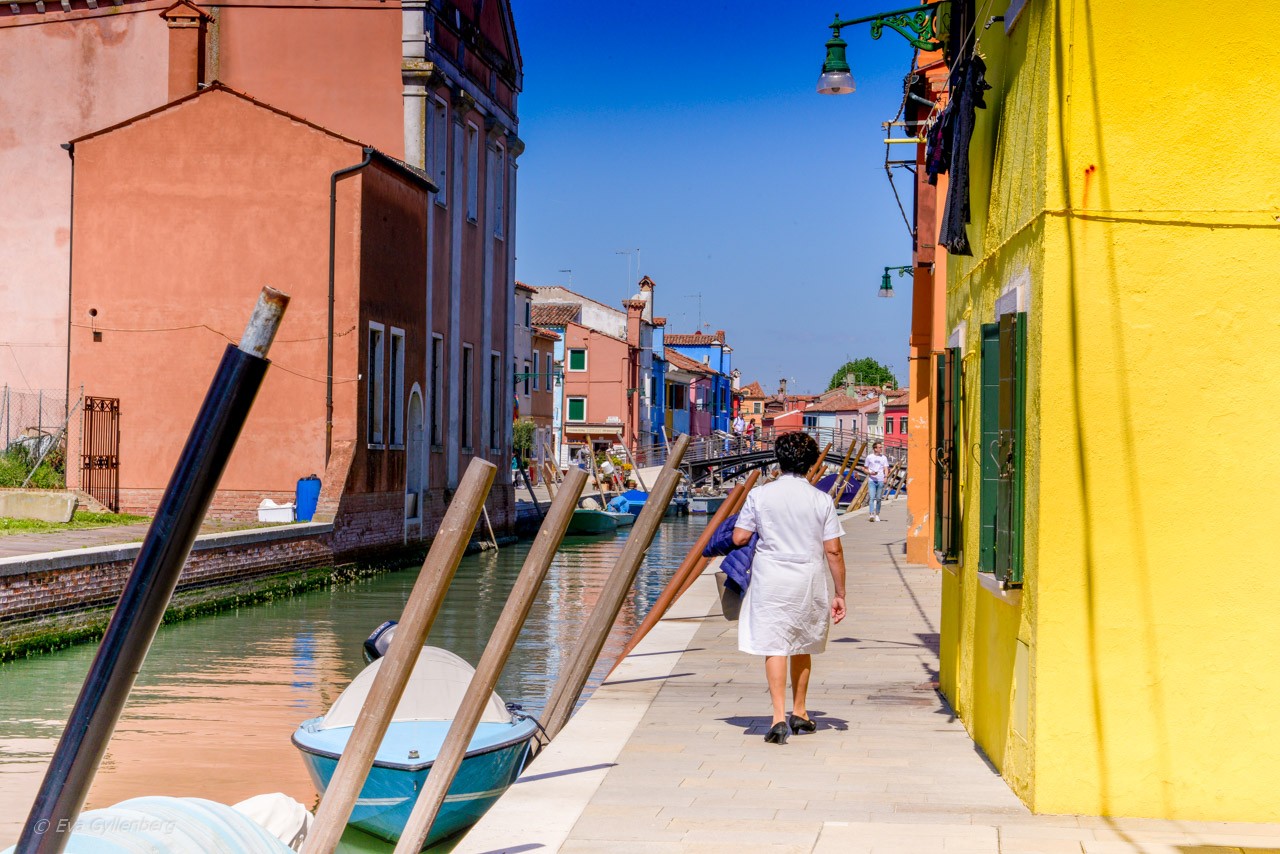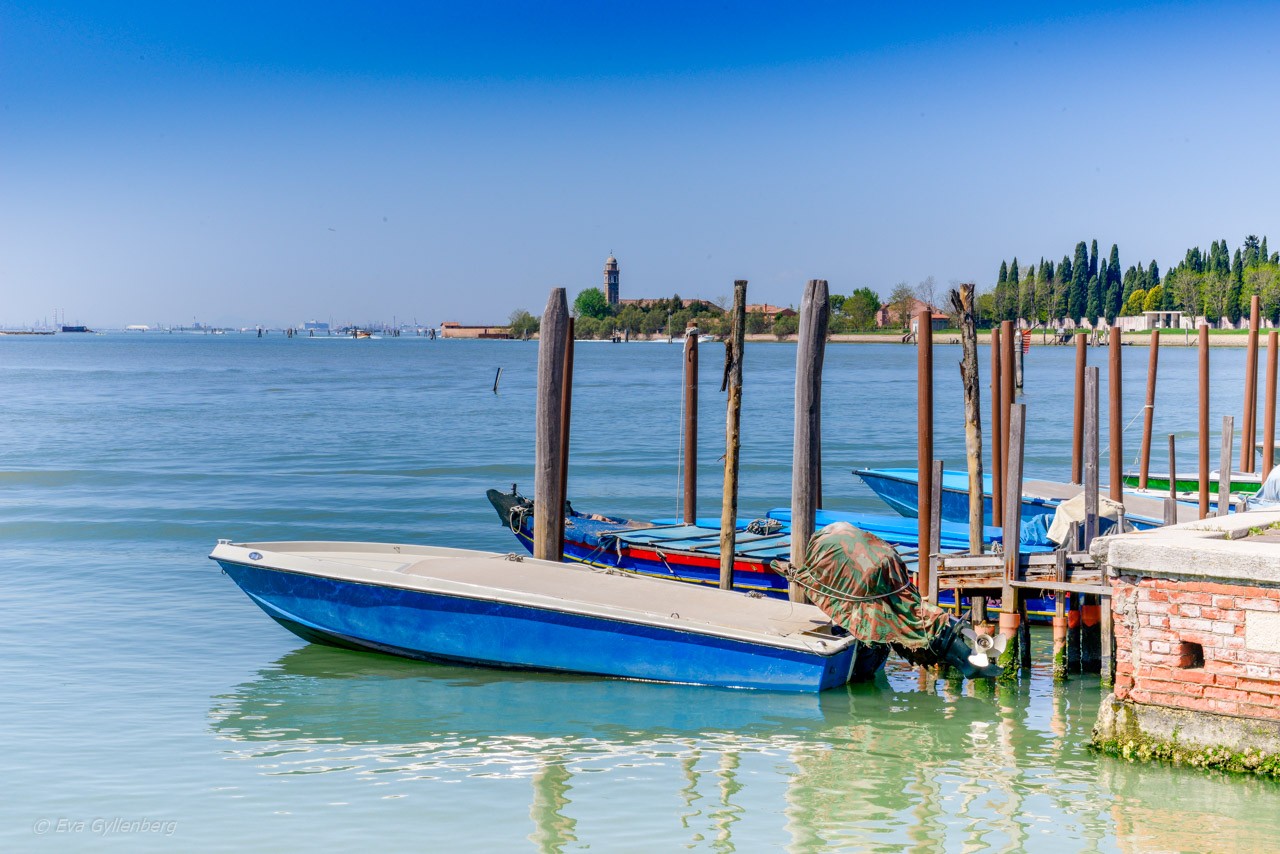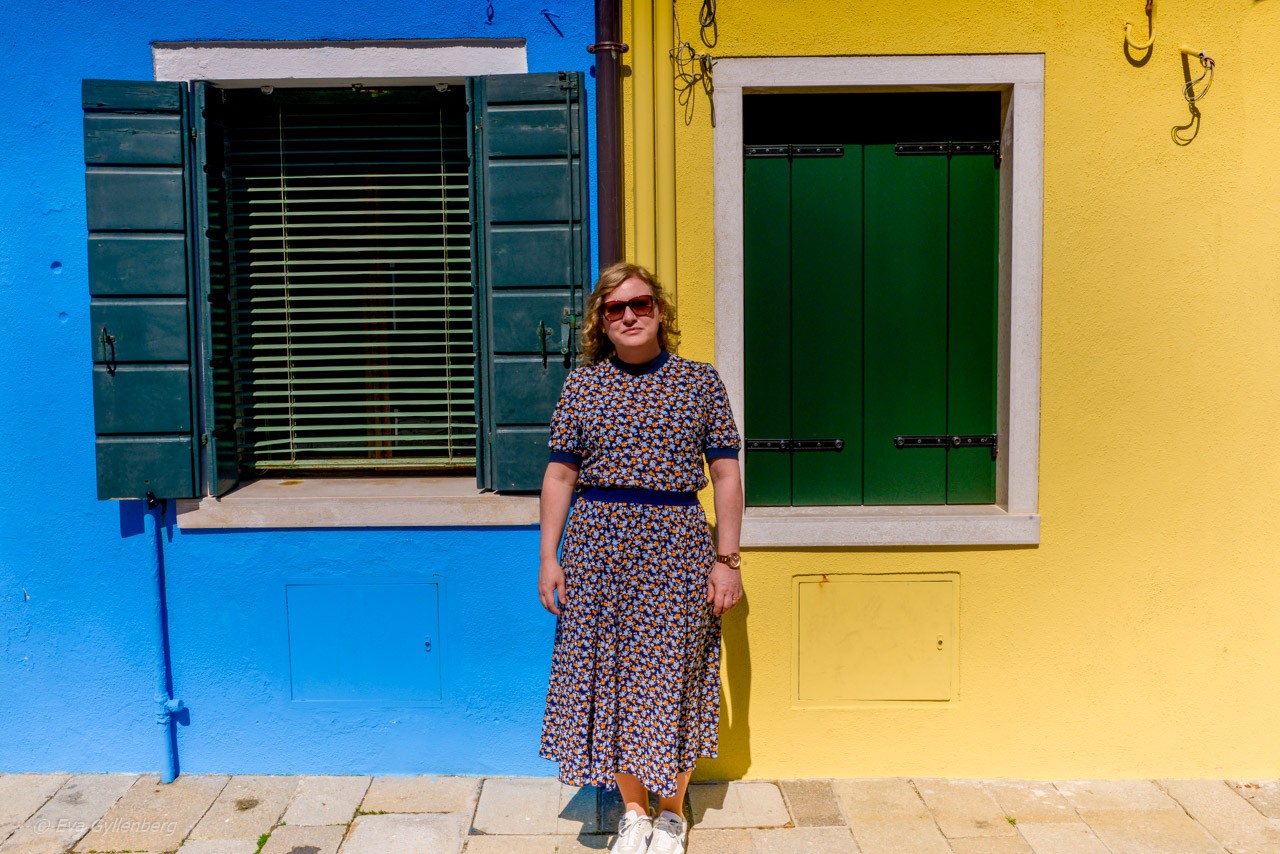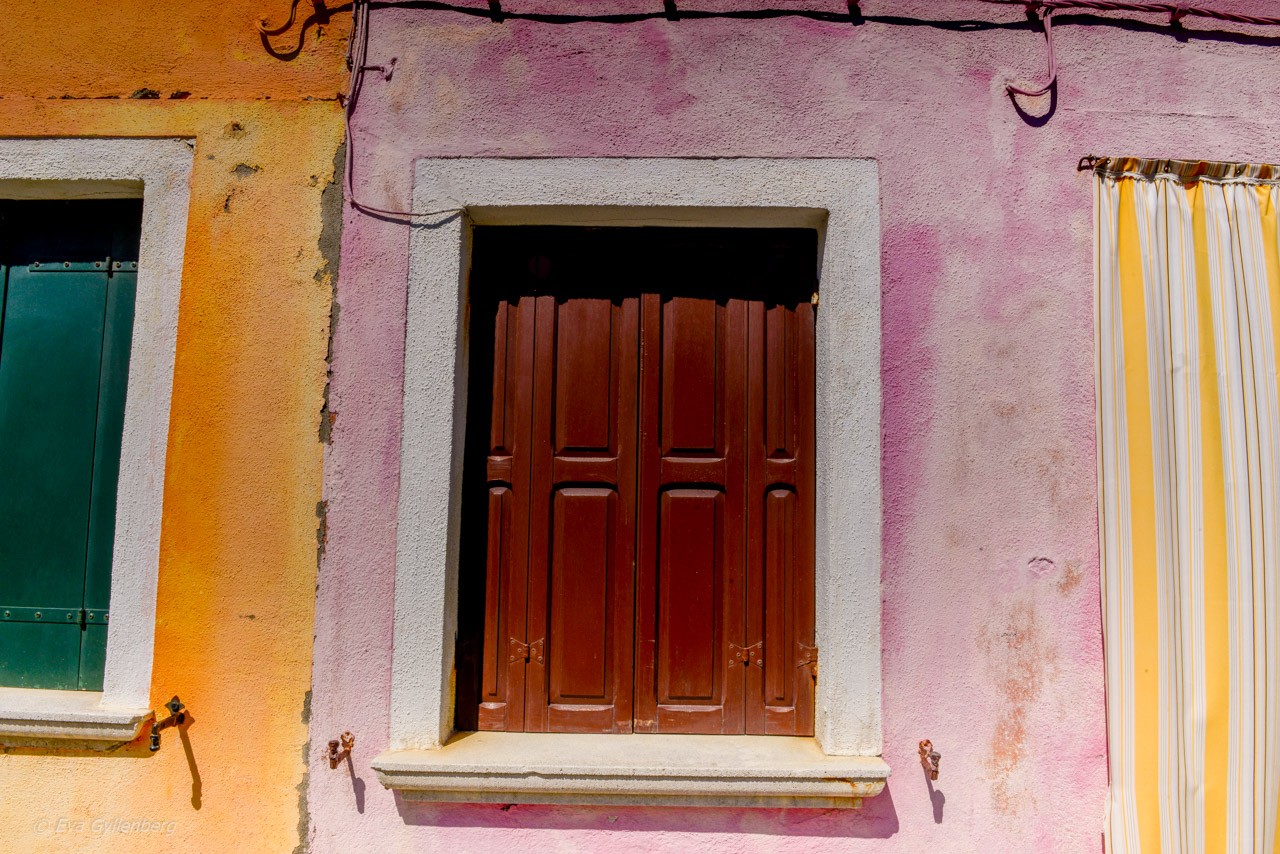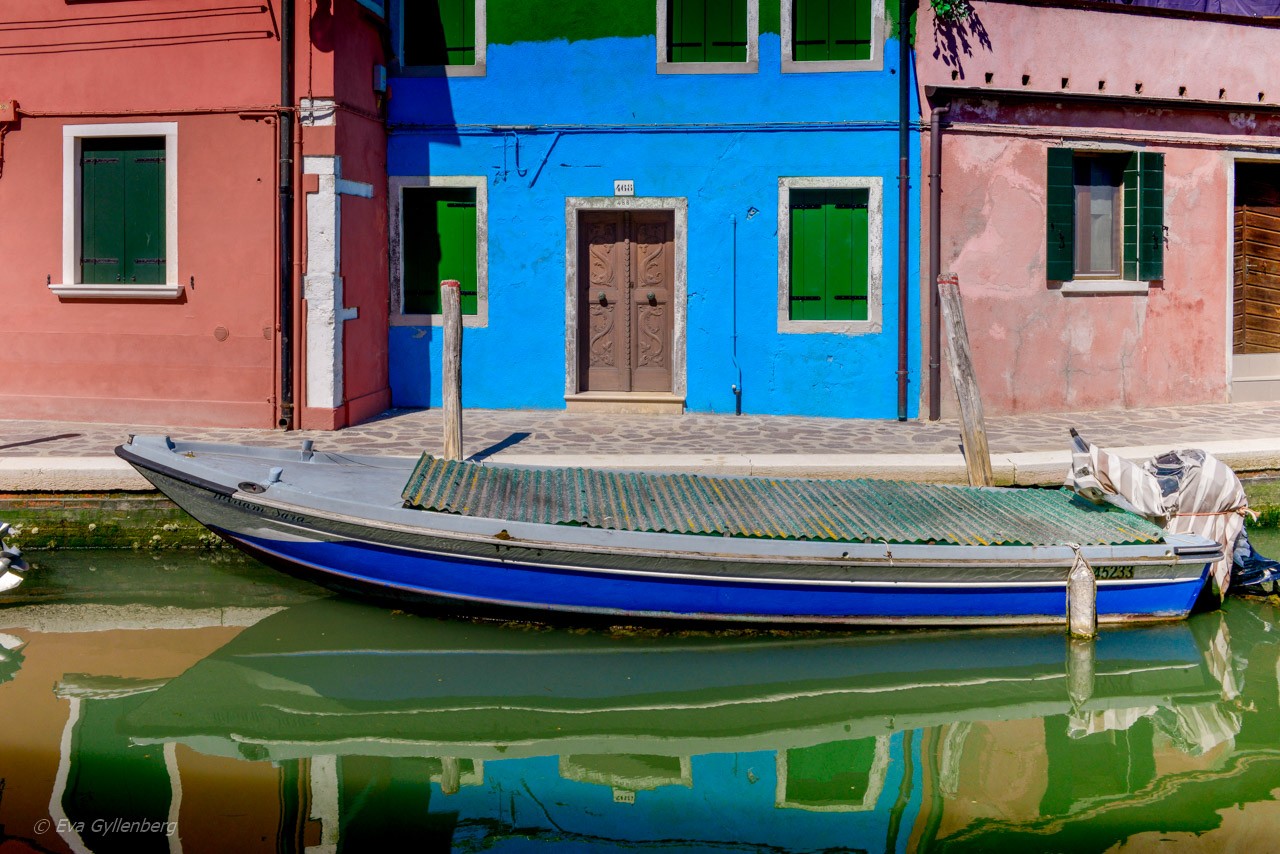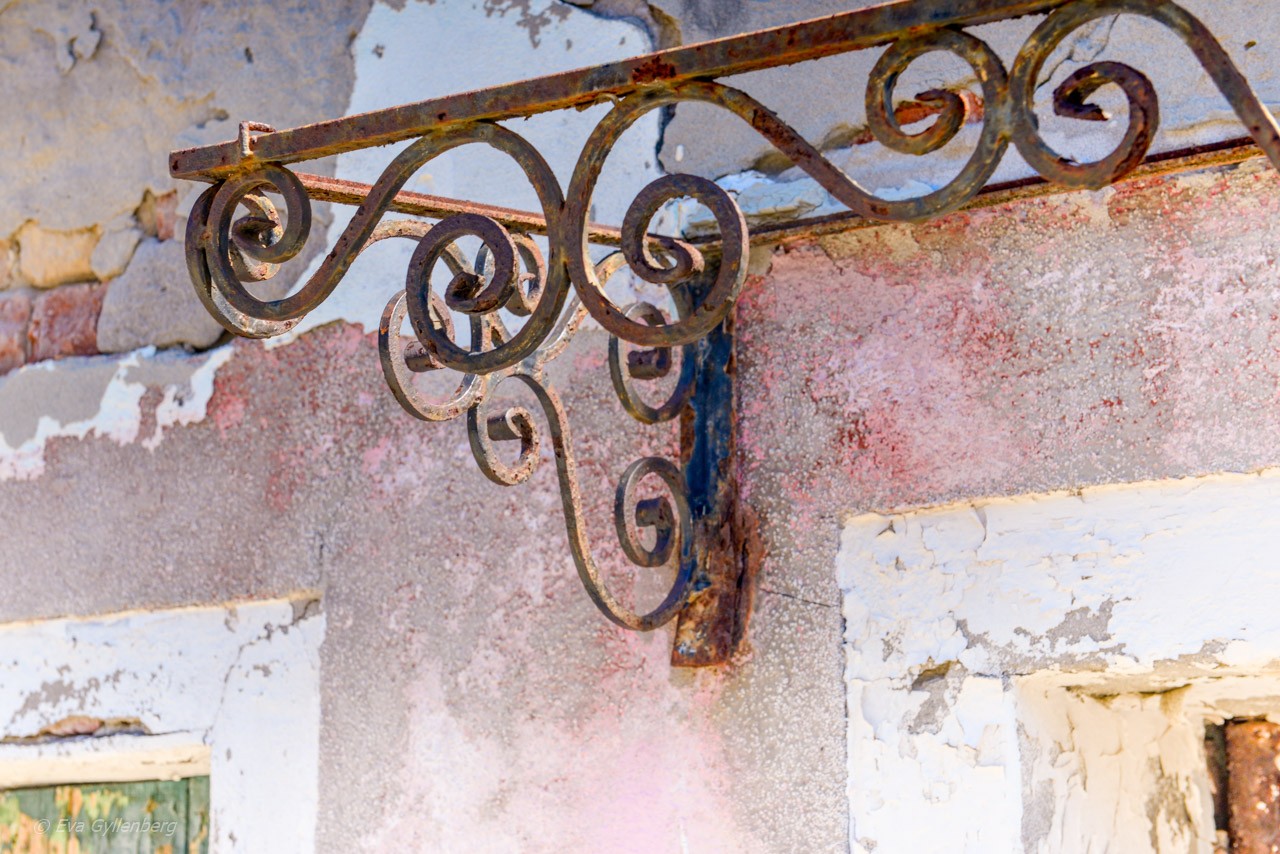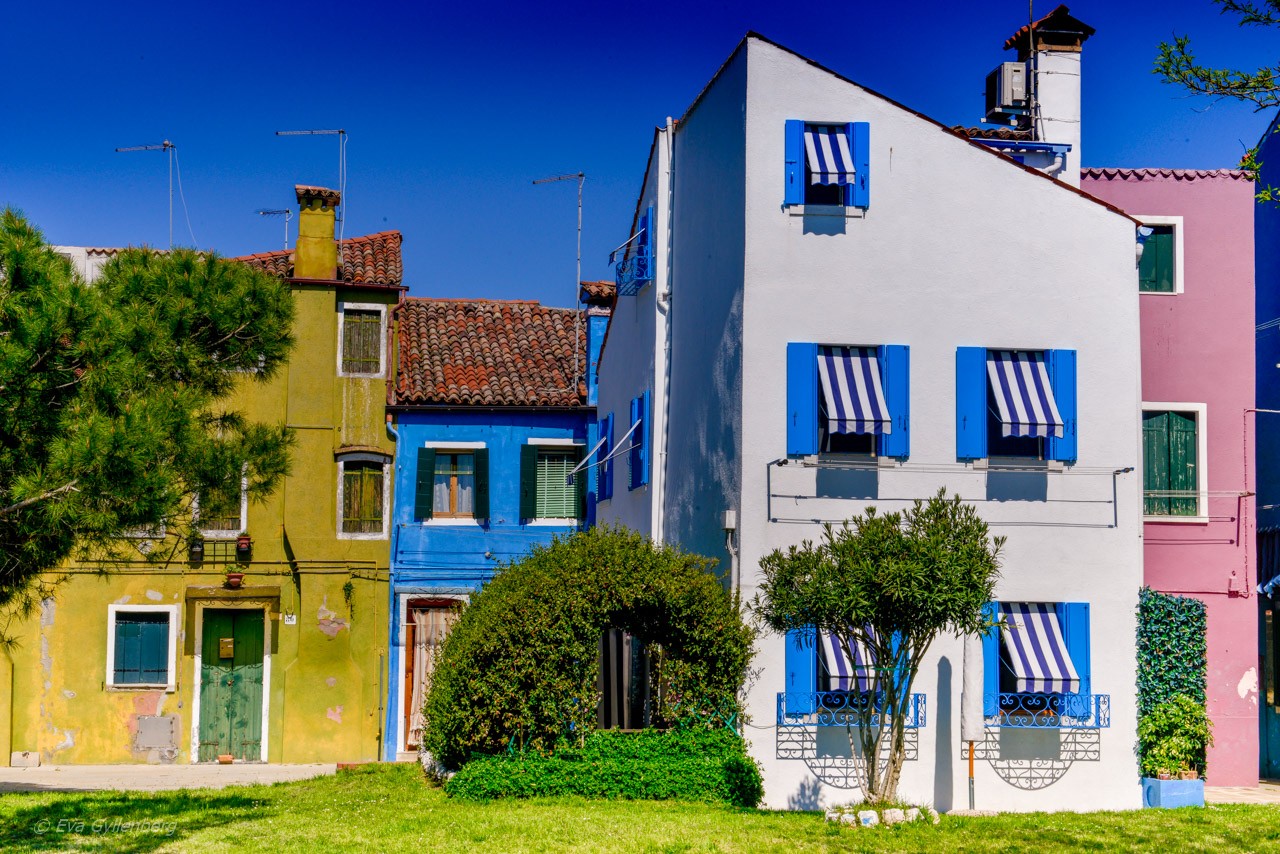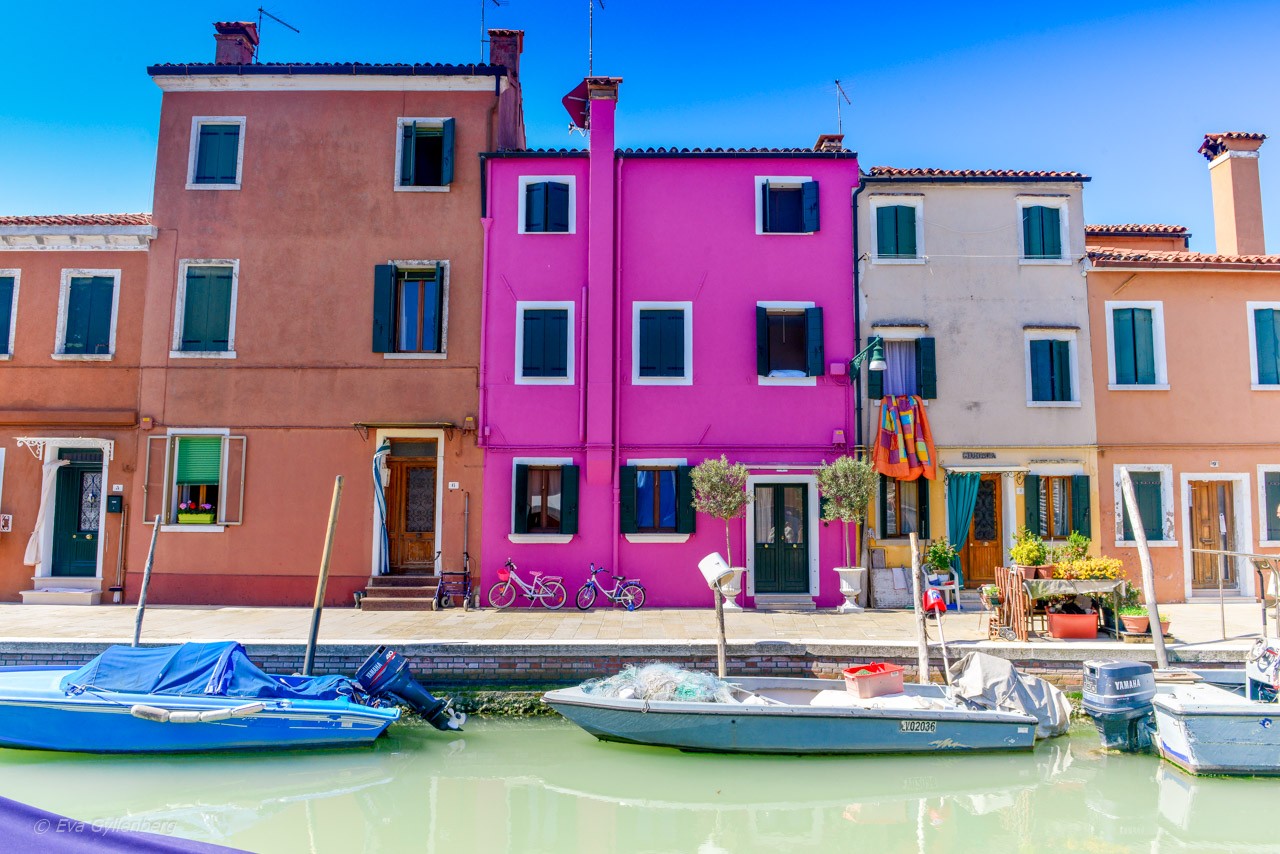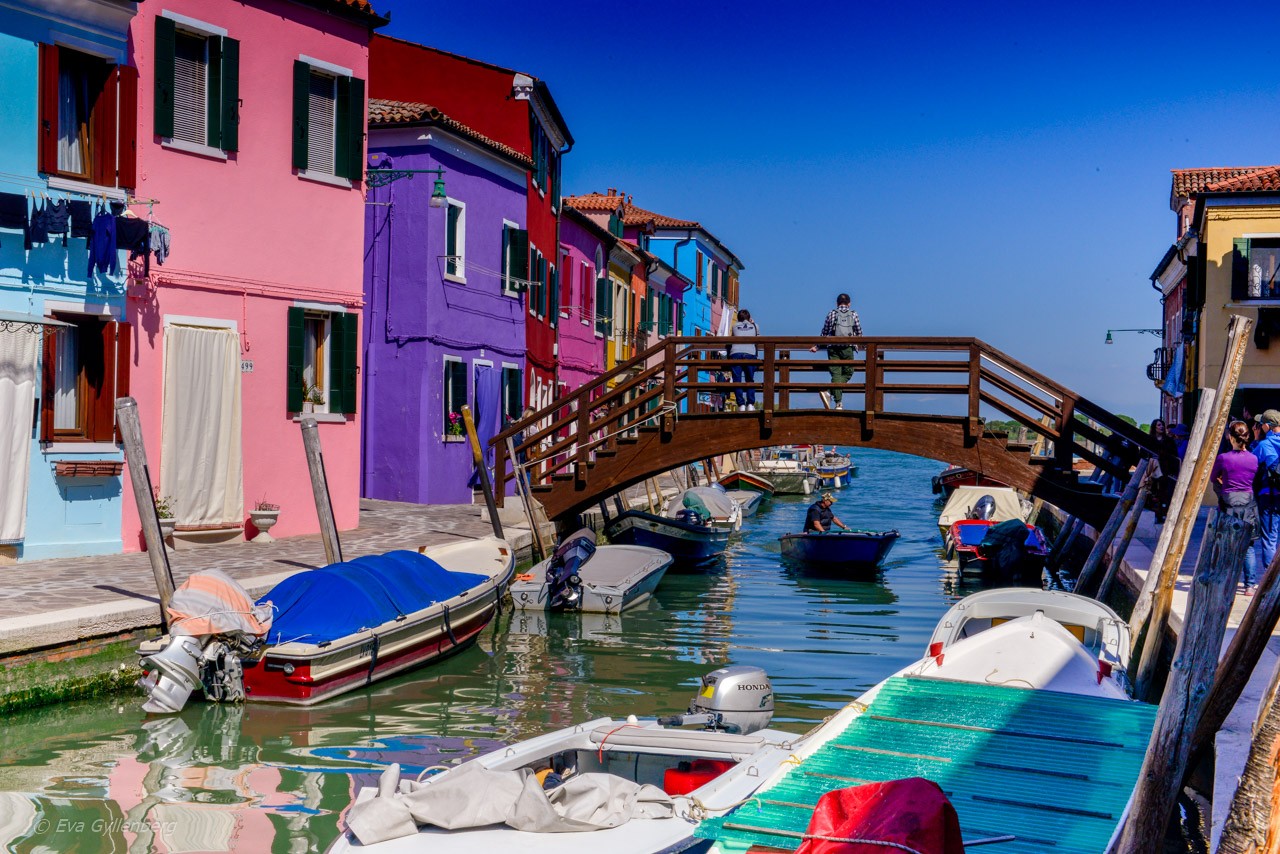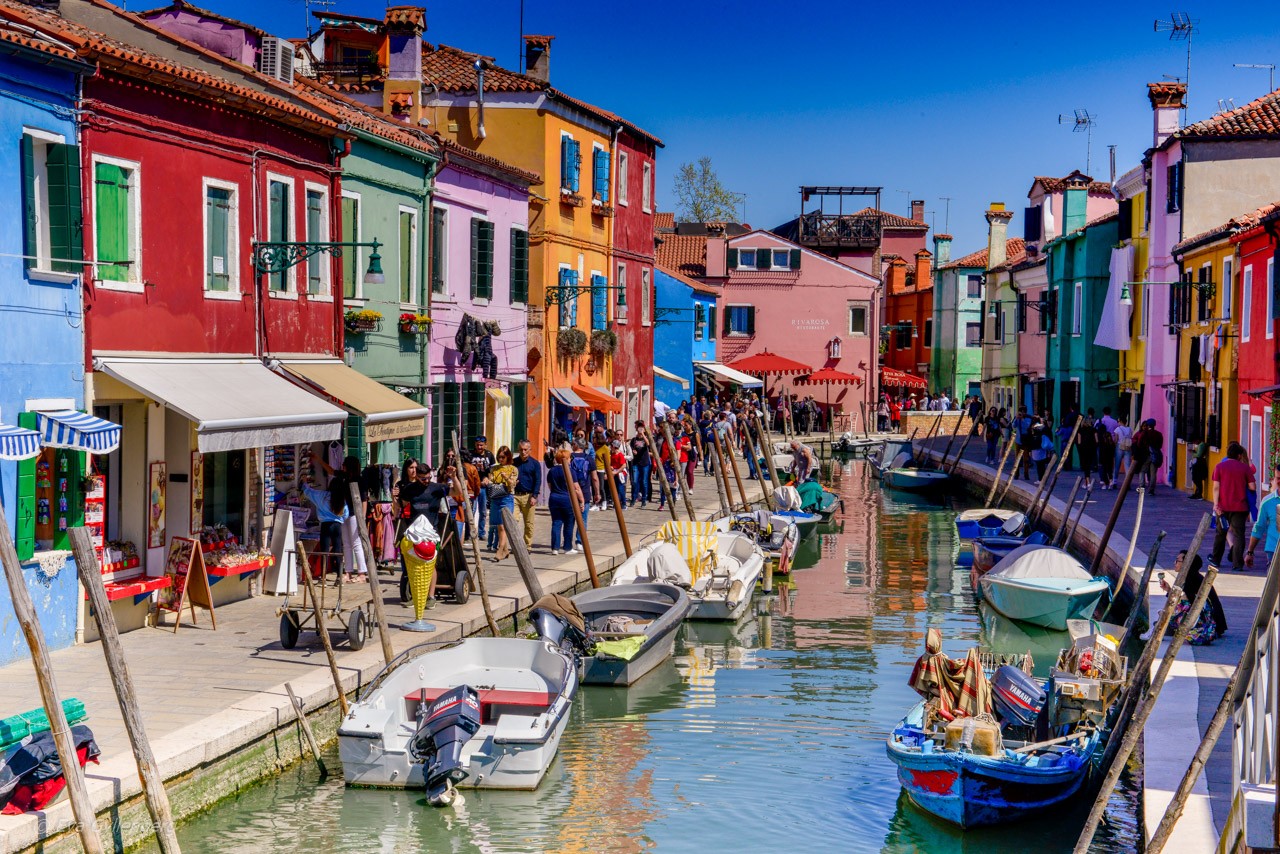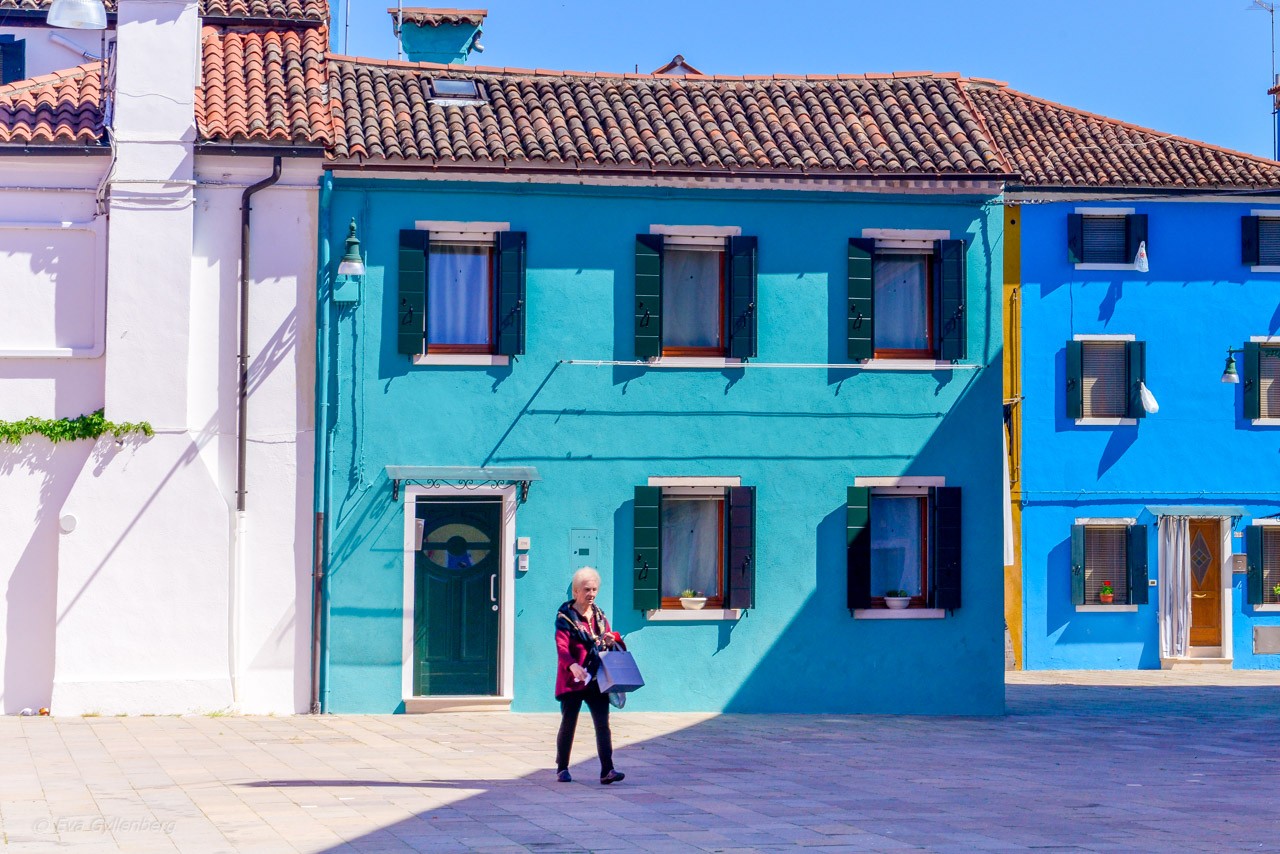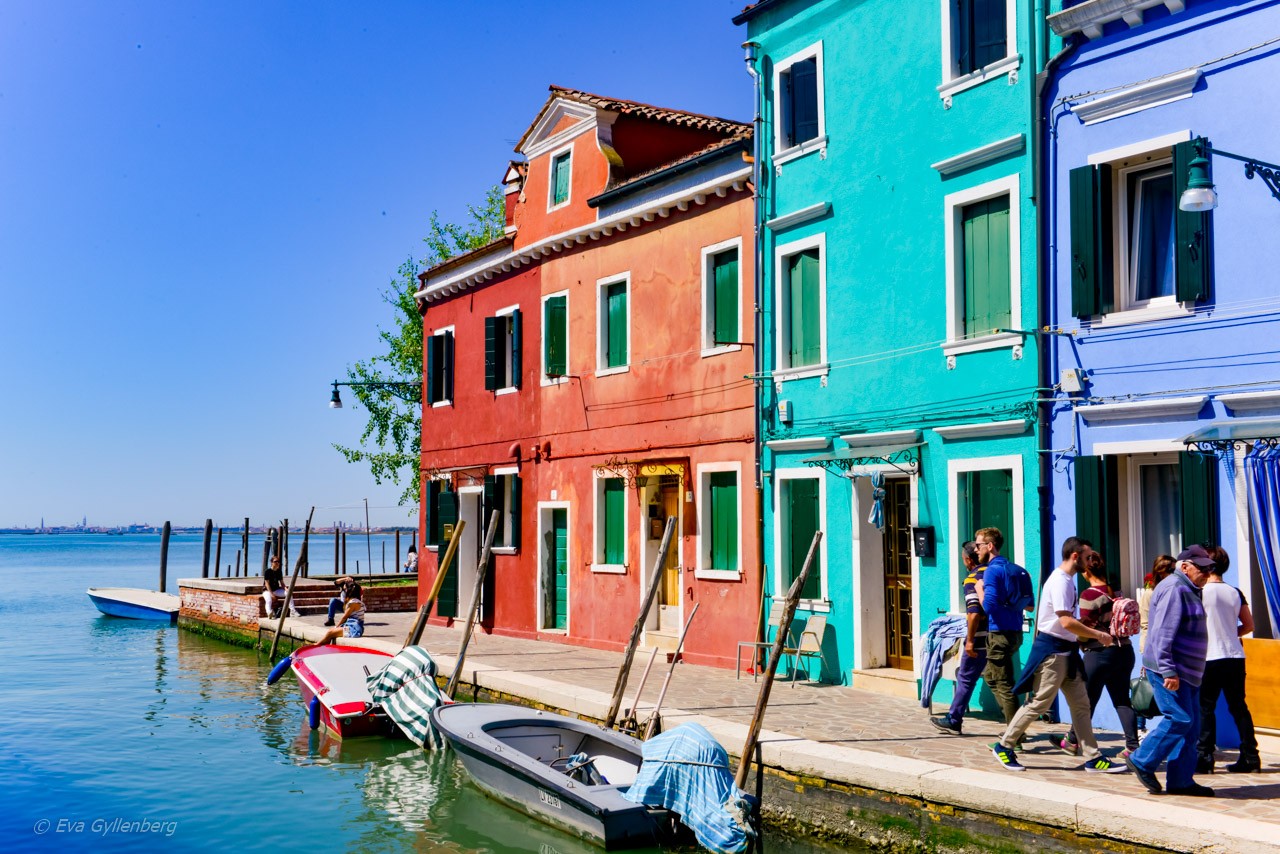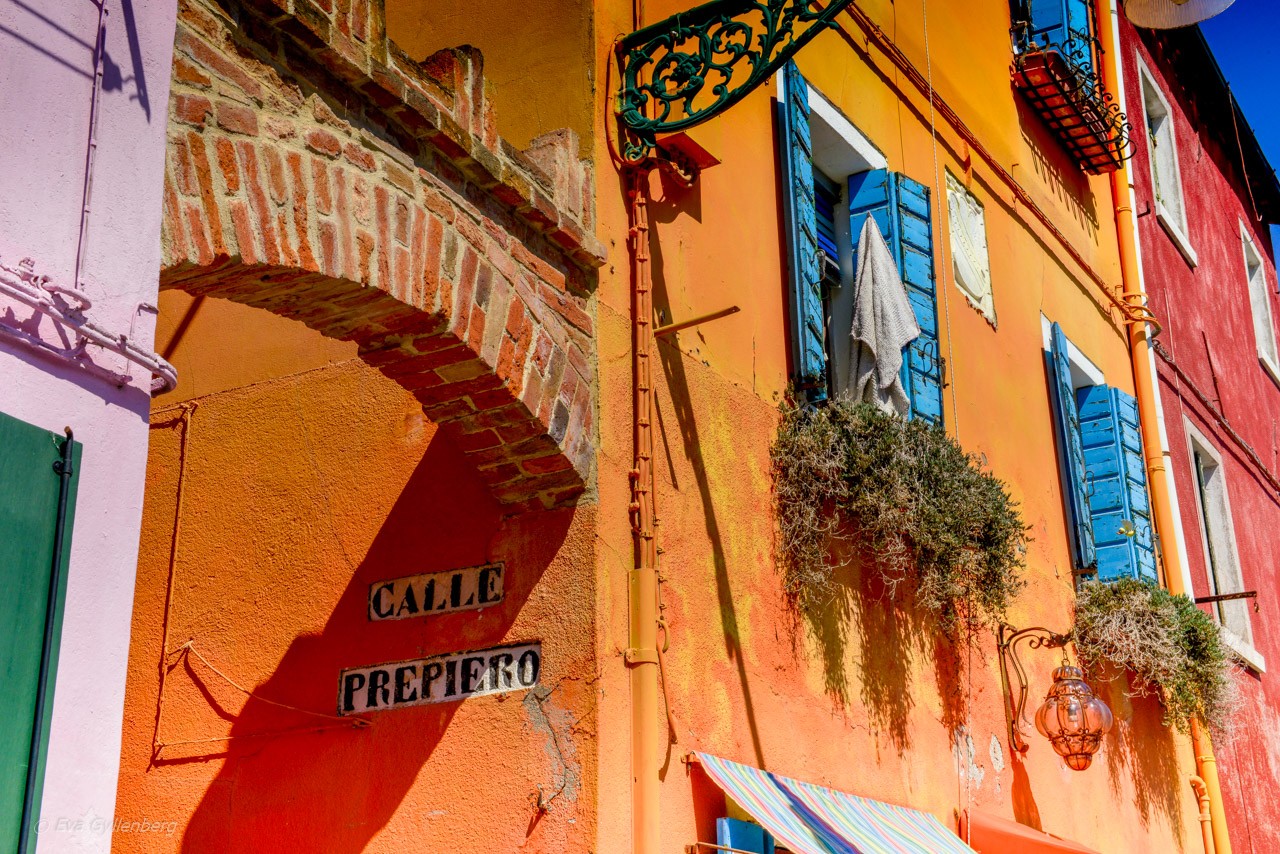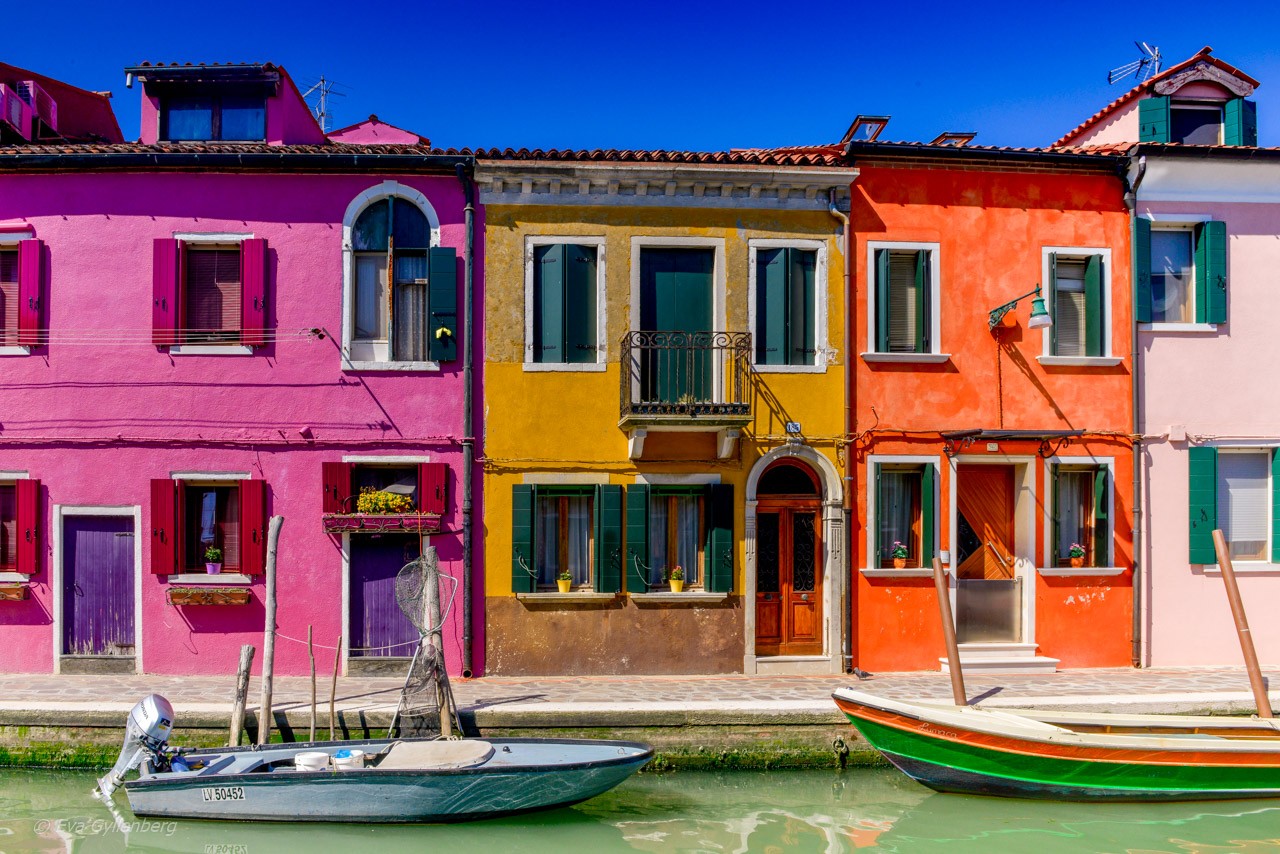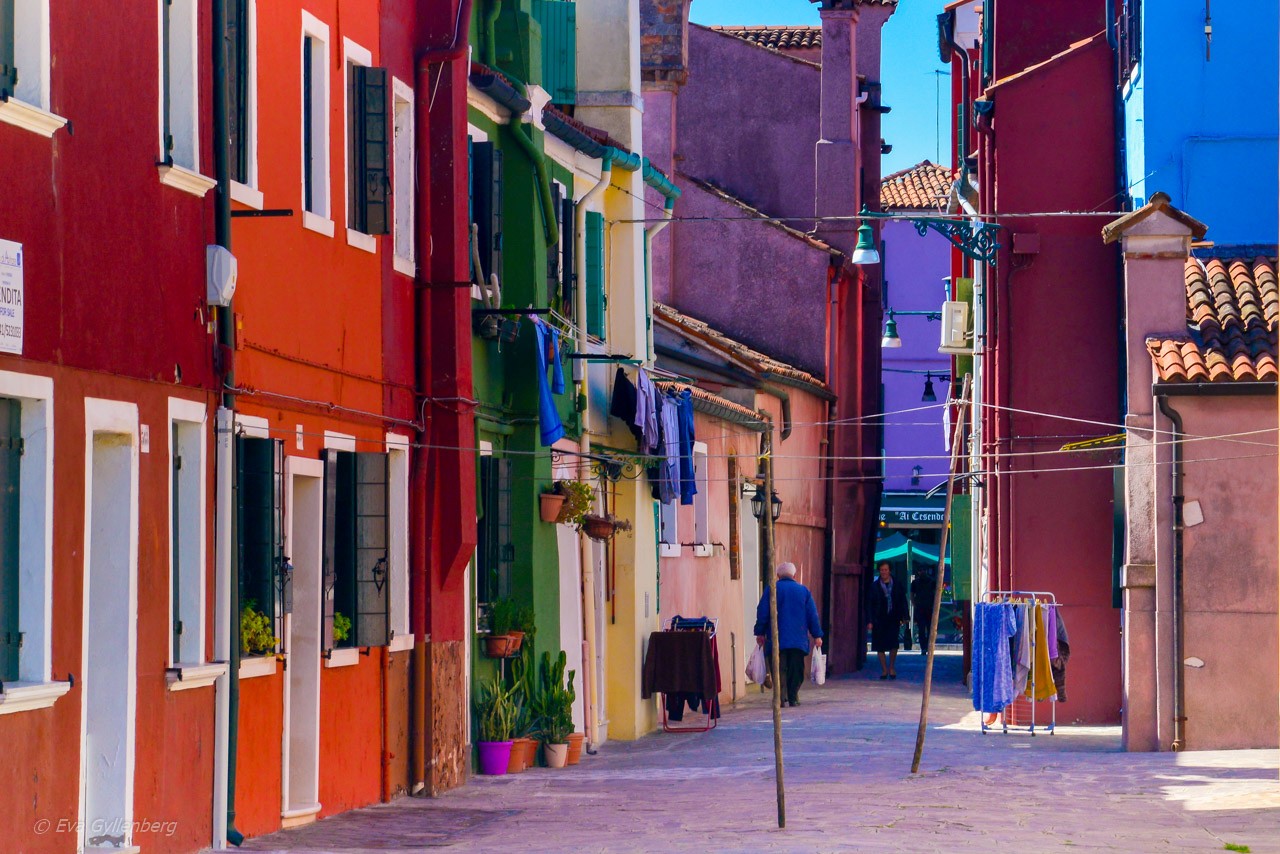 Want to read more of my travel tips? do not forget to like Rucksack on Facebook!
Want to see more from Italy?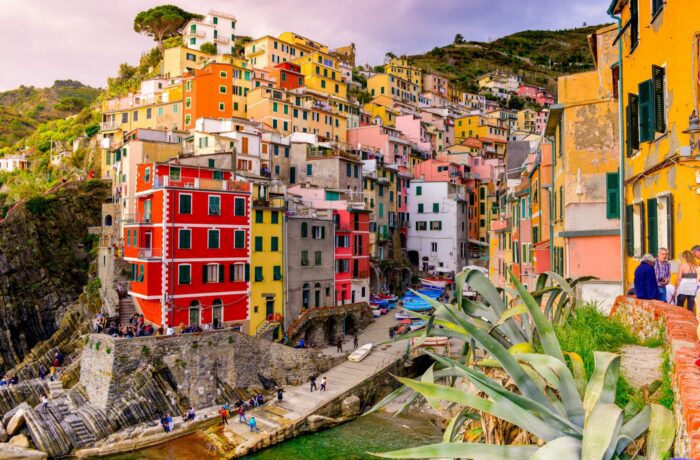 We can't believe it. We are sitting at an outdoor terrace, at the far end of a…
September 10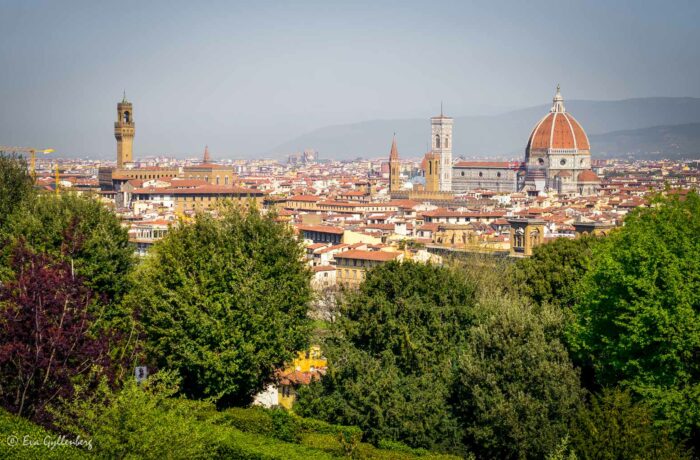 Florence is one of Italy's most popular cities and there are many sights to see. Here are my…
February 4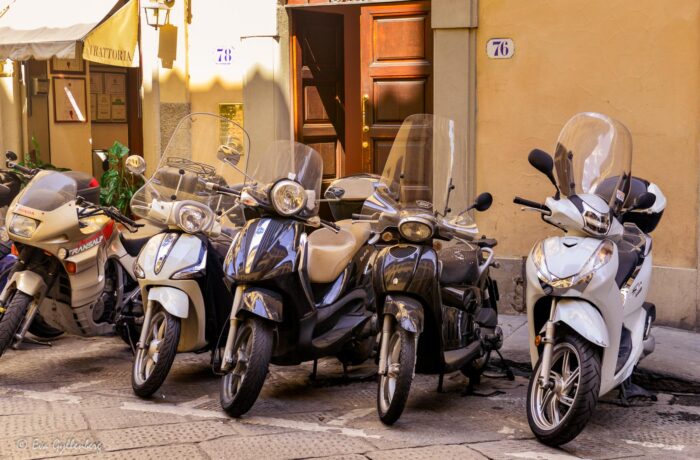 One of the world's most beautiful cities deserves to be shown off with a few more pictures.…
February 25