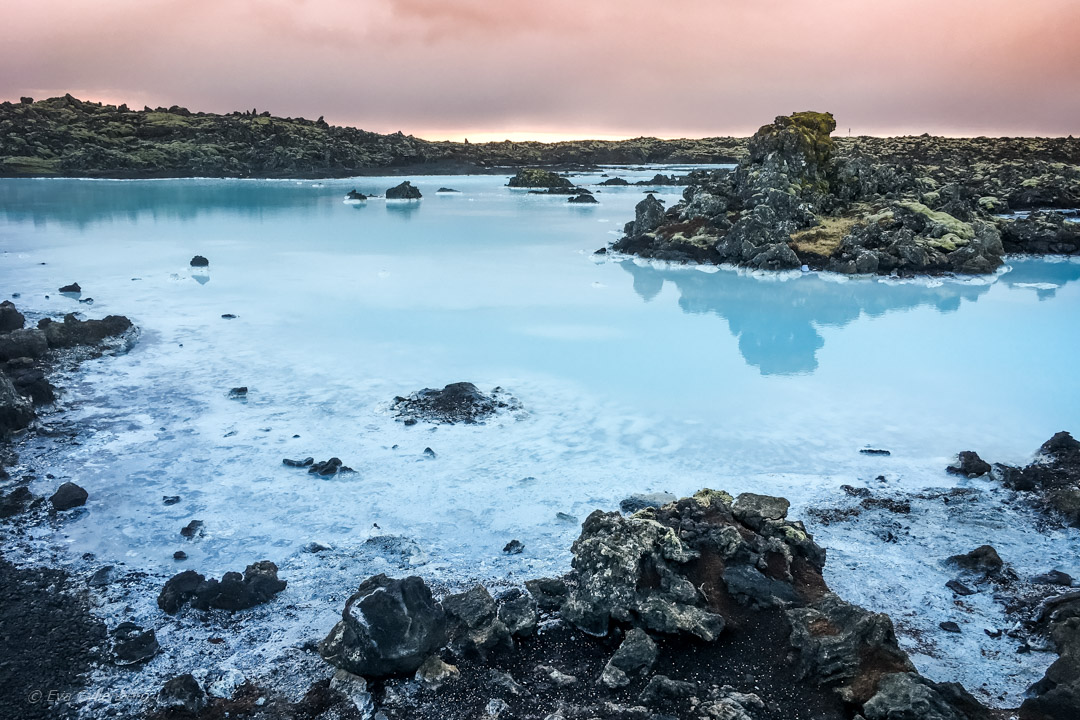 What do you need to know before you go on the trip of a lifetime to Iceland? Here are my tips!
1. Clothes – Layer, layer, layer!
One would think that the classic expression "There is no such thing as bad weather, only bad clothes" must have been coined here. I've probably never been to a place where the weather is so changeable that the weather apps were 100% wrong EVERY day. If you were to be a bit diplomatic, you could say that the weather in Iceland is variable. No matter how much you prepare, be sure to bring a little more clothing to Iceland than you thought. It is not impossible that you will encounter three seasons in one and the same day. So what you need to pack is layer upon layer upon layer. Windbreaker in functional material, fleece and wool lining goes a long way in combination with hiking boots, but it is very good to also bring windbreakers. hat, scarf and gloves. Basically the whole year. And for God's sake don't forget to pack swimwear and bath towel! In almost every small village there is an opportunity to bathe in hot springs.
2. Season – When should you go to Iceland?
There is no bad season to visit Iceland. The climate is mild due to the Gulf Stream, which gives relatively snow-free winters (around 0 degrees on average) and cool summers (around 10 degrees on average). During the summer months, the midnight sun beckons, while winter beckons with its northern lights. High season is June to August, but then there can be serious queues at the attractions, so choose the season carefully according to what you want to experience.
NOTE: Keep in mind that the days are very short during the winter, but the prices are lower!
3. Driving
Iceland is heavily exposed to the elements, which is clearly noticeable when you get outside Reykjavik's protective urban bubble. The roads are quite rough and worn, and very rarely have either curbs or guardrails. There is simply a reason why the speed limit in Iceland is 90 km/h. Accidents involving unwary tourists who accidentally drove off the road and ended up on the lava fields are not uncommon. So keep your hands on the wheel when it's very windy, don't stop for the road if there's no parking and stay away from the non-existent road clearing.
If you can afford it – rent a 4WD. Almost all roads outside the ring road are really tough gravel roads with rather large (and sharp) lava stones. As it can also snow basically all year round (even in July), a 4WD is a pretty good insurance that you will get back to the hotel.
Also make sure you have insurance! Rockfalls happen often and cost a lot to fix, while rockfall insurance is relatively cheap.
4. Tap water
Yes, the tap water in Iceland scents like rotten eggs of sulfur – but only if you flush with hot water. The cold water is odorless and really good to drink. So pack one with you terms and/or one water bottle, so you can take tap water with you on an excursion. A budget tip: Tap water was served free of charge in all the restaurants we visited, a good way to keep the budget down.
5. Tips
Tipping is not expected, but during holidays restaurants may add a 15% service charge to cover their increased costs. Keep an eye on the bill before you pay!
6. Budget – Iceland is expensive!
Iceland is expensive. REALLY expensive. A pint of Skyr (type of yogurt) cost us 35 Swedish kroner kronor in a regular grocery store. In principle, everything we bought in the grocery store felt 50-100% more expensive than at home in Sweden. So even if it feels boring, I can really recommend bringing some food from home and getting accommodation with a kitchen. We brought crackers, soft cheese, snacks, tea and coffee from Sweden (as we didn't know if any shops would be open during Easter) - we will probably continue to do that the next time we go to Iceland. Note that the restaurants felt very oddly priced, a Subway sandwich could cost almost as much as a main course at a fine dining restaurant. Fortunately, the nature experiences are free, the only thing that is expensive is the Blue Lagoon, read more about it here.
7. Credit card
Iceland is basically cashless, we didn't have to change a krone before we left - everywhere you take it card! Even in public toilets you pay by card. However, make sure you know your PIN for the credit card!
An interesting detail we discovered on our exchanged money: Iceland is a republic, so there is no king to print the coins. Instead, they have chosen to print a crab on one coin and a fish on another. A little unexpected, but nice!
8. Photography
You are guaranteed to photograph a lot in Iceland, because every bend offers new views more beautiful than the last. So bring one additional SD card, it is expensive to buy more on the spot. Do you want to photograph the northern lights? Bring one stativ, you can't capture the northern lights on film without a tripod. If you also plan to photograph waterfalls, you need one waterproof protection for your camera to reduce splatter on the lens and camera body, but you'll only get so far with a regular clear plastic bag.
And finally: The club for unnecessary knowledge
I must have slept through the lesson at school that talked about the history of Iceland, because I had no idea that Iceland was Danish until 1944!
Beer was banned in Iceland until 1989(!), but today there are plenty of microbreweries around Iceland
Iceland has a controlled monopoly of "system company" in the same way as in Sweden - Vínbúðin - which has roughly the same opening hours as the Swedish system company. They are closed on holidays and Sundays.
There are basically no predators or larger mammals on land in Iceland except arctic fox, but very recently three wild wolves have been seen in East Iceland! The extinct wolf may not have been extinct at all, but simply hiding from civilization.
There is no McDonald's in Iceland, but a large amount of KFC and Subway.
Icelanders LOVE licorice! Which suits me perfectly, as I also LOVE licorice! Most candies have some form of licorice and chocolate in combo, the ultimate combo in my eyes. Preferably topped with a little licorice powder. Mmmmm.
Have you been here? What did you think of the destination?
Been there - didn't like it!
0
Not keen at all to go here!
0
Eva Gyllenberg
Travel blogger, gastronaut, photographer and family adventurer with over 55 countries in his luggage. Eva loves trips that include beautiful nature, hiking boots and well-cooked food. On the travel blog Rucksack she takes you to all corners of the world with the help of her inspiring pictures and texts.