Already sitting in the hotel car on the way from the airport to your hotel on the eight-lane highway, you get your first wow feeling in Dubai. Roaring Ferraris, Lamborginis and Porsches slide past your car in the slightly faster lane. In fact, I have probably never seen so many sports cars at one time, percentage wise this has to be one of the most sports car dense areas in the world. The police are even said to have Lamborghinis, although I never saw one. We need to stop and refuel. I look at the prices and quickly do a rough estimate. 5 kronor the liter. Completely affordable.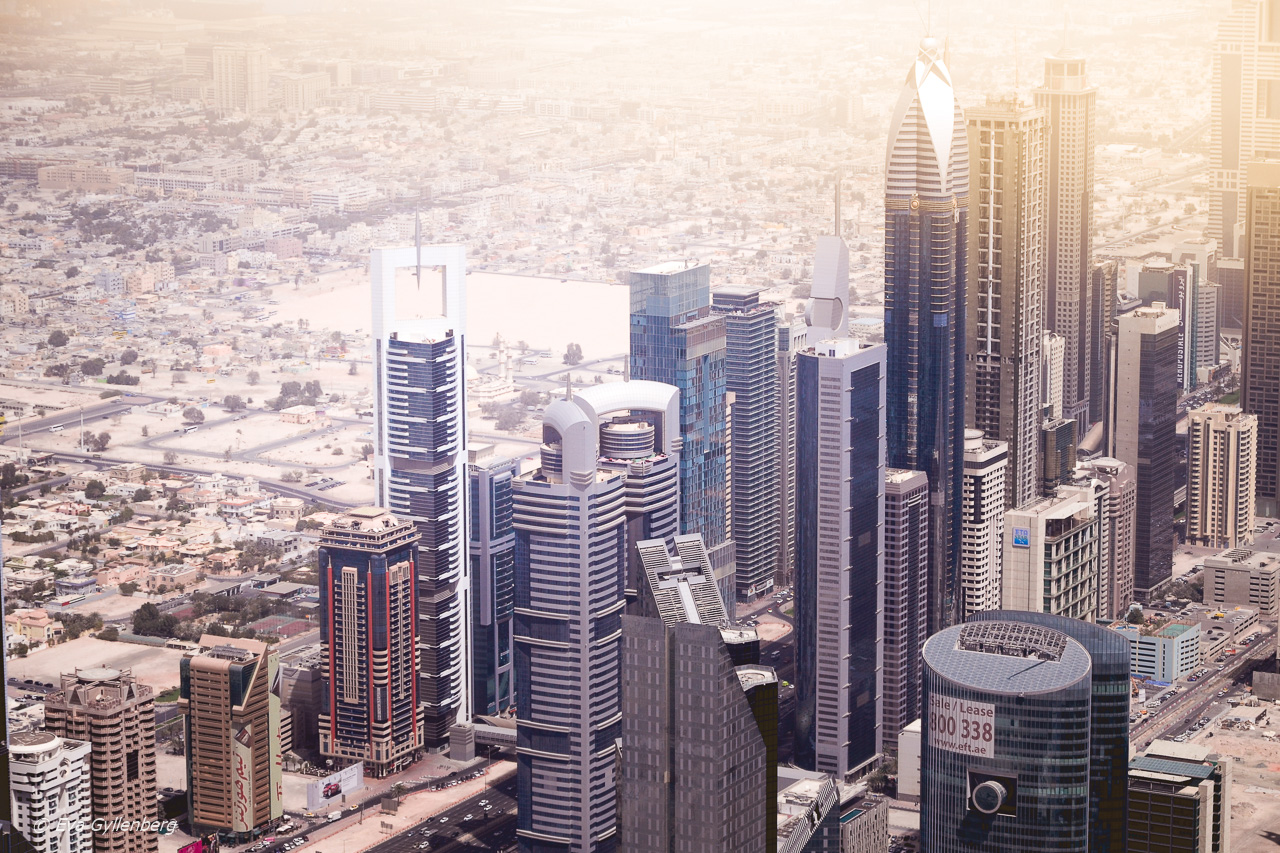 Since oil was discovered here in 1966, development in Dubai has absolutely exploded. Today, Dubai is one of the world's richest countries. Infrastructure, hospitals, stadiums, airports, artificial islands and skyscrapers - everything is modern and in top condition. Since the 90s, it has invested heavily in becoming one of the world's leading cities for tourists, and every year a new and spectacular attraction opens. When I last searched for five-star hotels in Dubai, I got over 100 hits, and new amazing hotels are being built all the time. Although the seven-star hotel Burj Al-Arab still holds the position as the world's most luxurious hotel. Just walking on the beach by the hotel and soaking up the atmosphere feels luxurious. Watch the helicopters fly in with new guests or marvel at the hotel's many white Rolls-Royces, which are the more affordable transportation option for guests.
So far there have been five visits to the United Arab Emirates (Dubai and Ras Al Khaimah) for me and every year I find myself trying to find flights that require a stopover in Dubai. A few days of safe sun, fantastic hotels, world-class restaurants and cool sights are balm for the holiday soul. Dubai is also a perfect destination to travel to with children, with lots of swimming, water parks, theme parks and cool buildings.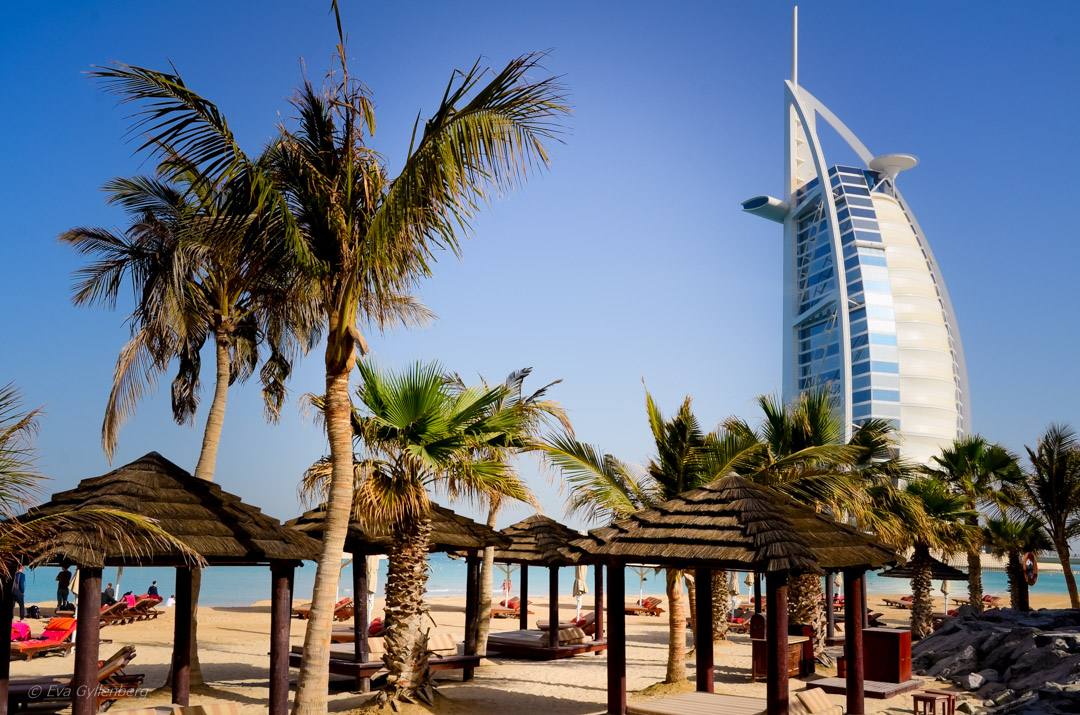 Climate in Dubai
Dubai is located in the middle of the warm and sunny desert area on the Persian Gulf. Winter is like a good Swedish summer (17-23 degrees), while summer temperatures are extremely hot (35-45 degrees). When we were here last summer the temperature was a challenging 42 degrees every day, but because of the humidity it felt closer to 50 degrees according to the papers. The recommendation was to stay indoors. One advantage of the extreme humidity and heat, however, was that I didn't feel any need to go to the spa - after all, every pore on my body got a real steam bath every day completely free. I may be insensitive to heat, but I absolutely love the hot summer temperatures in Dubai!
The sea temperature remains the same temperature as the daytime temperature, all year round. Perfect temperature in the winter, but like a really hot and nauseating foot bath in the summer.
Despite the large temperature changes in the sea between summer and winter, coral reefs thrive along the coast of the United Arab Emirates. In Australia, the coral reefs at the Great Barrier Reef begin to die when the sea water temperature rises above 28 degrees, but here in Persian viken survives coral reefs up to 36 degrees. Scientists from all over the world are therefore studying the corals in the United Arab Emirates to try to find the answer to how to save our beautiful coral reefs, before it is too late. Perhaps we will soon find the answer to the riddle here, just outside Dubai.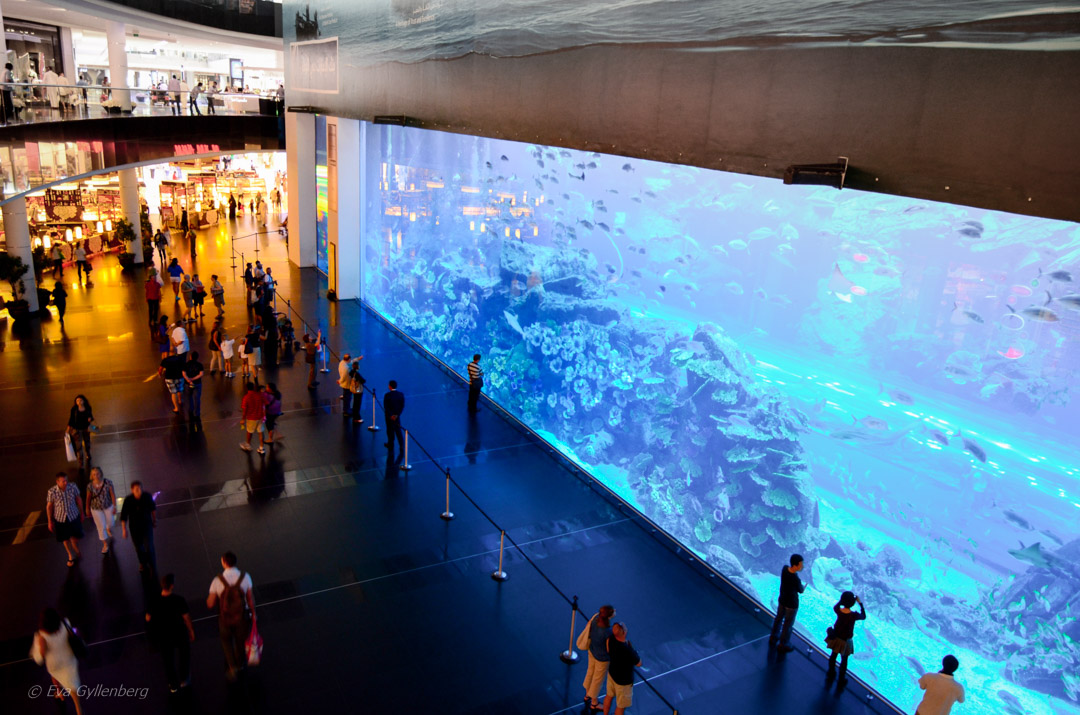 Tourist attractions
Largest, most expensive, highest, fastest – In Dubai you will find many chapters in the Guinness Book of Records. The tallest building, the most expensive ice cream (topped with sprinkles of gold, of course), the biggest fireworks, the world's most luxurious hotel, the world's tallest hotel - the list feels endless. And even though it sometimes feels like Disneyland's Tomorrowland or Las Vegas, I can't help but love it. In Dubai, anything is possible. Even artificial islands that look like palm trees are impossible to build. Today there are even two palm islands. With a bit of luck, you can see the palm trees and its beautiful hotels from above already when you are coming in for landing at Dubai airport, sitting by the window of one of Emirates' many giant flying double-deckers - the A380. I can't help but think that artificial can be really beautiful. However, the comparison with Las Vegas is not really fair. In Las Vegas I usually get tired of all the noise and lights after three days, but in Dubai I have never gotten tired of it so far. Rather, it has felt like I left the United Arab Emirates with a better taste each time. In my eyes, Dubai is a perfect destination, regardless of whether you are traveling here with children or not.
Read more about some of Dubai's attractions at The 8 best attractions in Dubai and Wild Wadi water park in Dubai.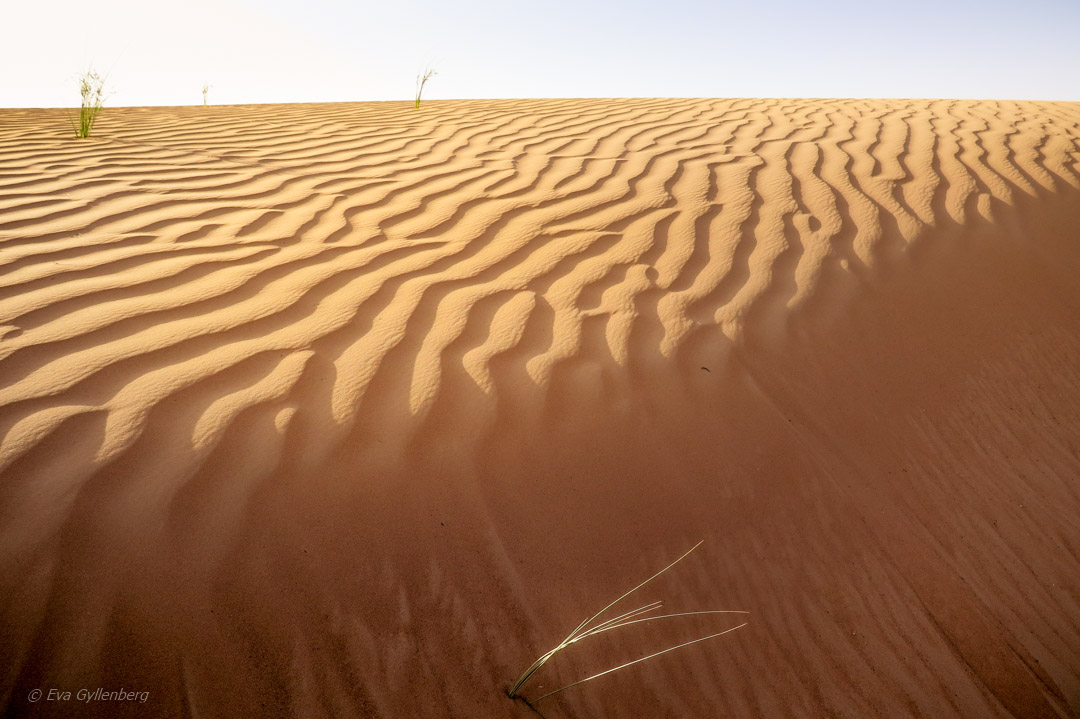 Clothing in Dubai
Many people have questions about what clothes to pack when they go to Dubai. Out of respect, I always adapt my clothing to the country and culture I visit. A simple dress code to follow in Dubai is that both men and women outside the hotel area should have everything between the shoulders and knees covered. So no shorts or tank tops when you go shopping in the big shopping centres. Avoid low-cut tops and leave transparent and tight clothes at home. Bikinis/swimsuits are only worn by the pool at the hotel, not outside the pool area. Children can basically always wear whatever they want. Good thing to keep in mind is that even though it's very hot outside in Dubai, it's very cold in the air conditioning inside, so if you're going shopping or dining it's nice to wear a pair of wide leg trousers and a top with a thin cardigan. I usually dress exactly as I do at home in Sweden when I go to work in the summer – in skirts/dresses that go to the knees, long trousers, t-shirts, blouses and a cardigan/bomber jacket over that. For men, t-shirts, shirts and chinos are perfect.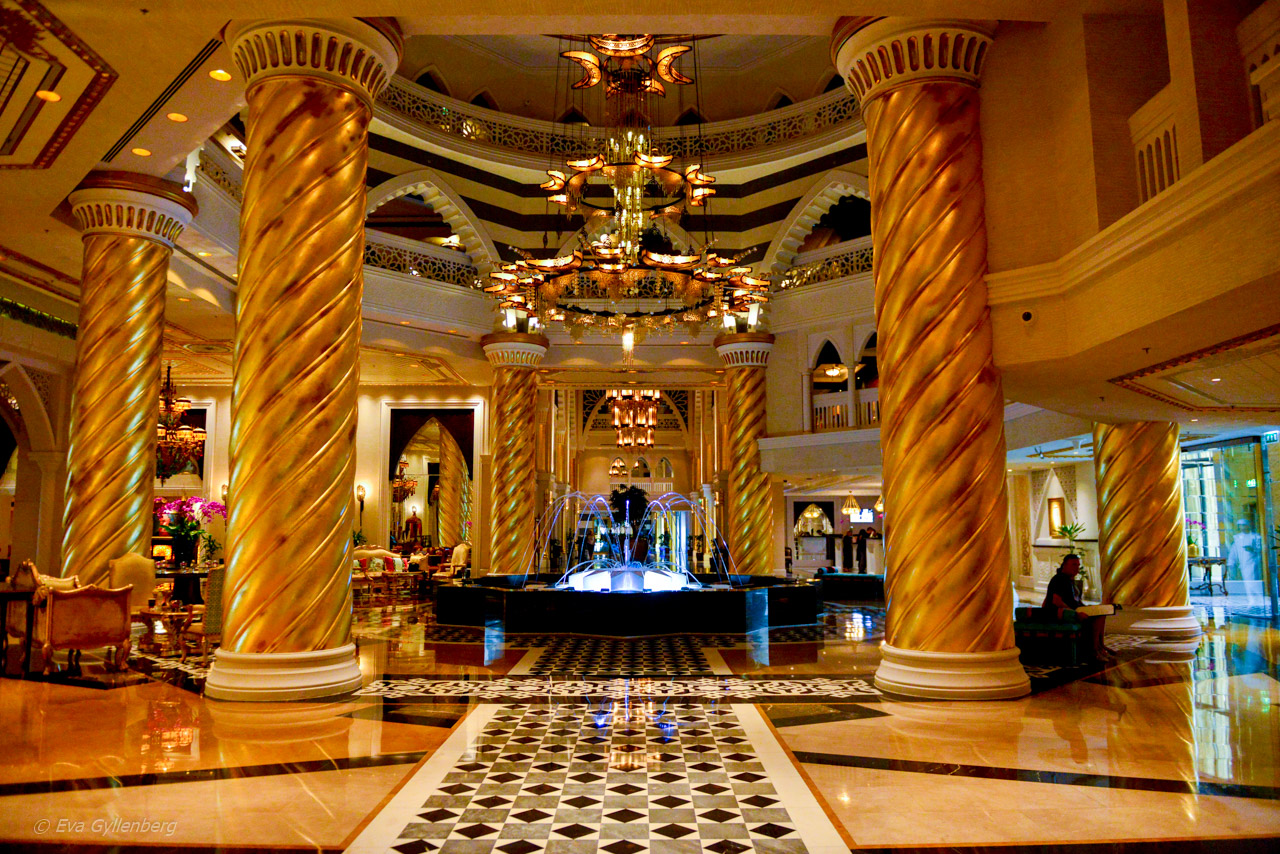 Hotel tips
Dubai probably has the largest collection of five-star hotels in the world. We have tested 5 of them (we have also stayed at the Ritz Carlton twice) and all have been top class. Don't skimp when you're here, if there's one place you're going to live really well, it's in Dubai.
The Ritz-Carlton, Dubai
Bab Al Shams Desert Resort, Dubai
Jumeirah Zabeel Saray in Dubai
Hilton Ras Al Khaimah Resort & Spa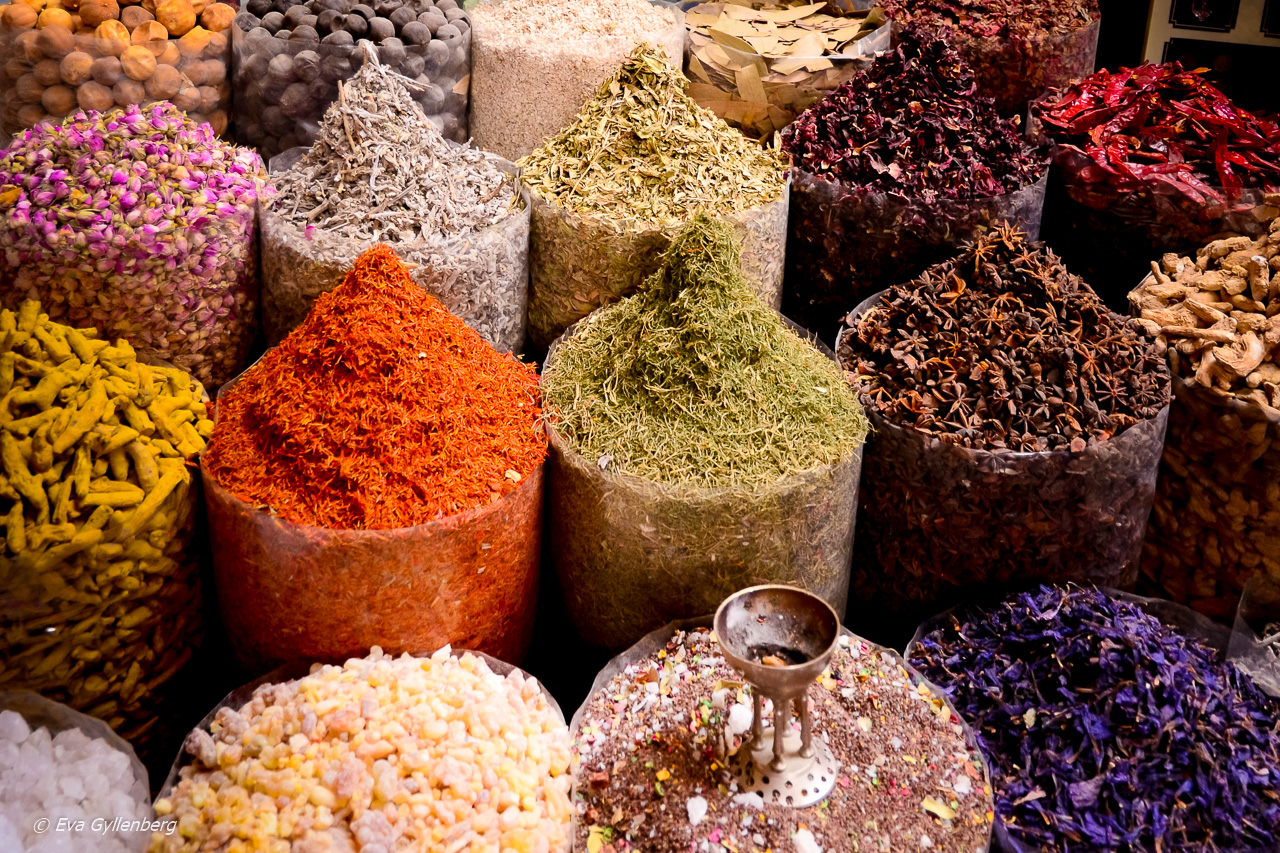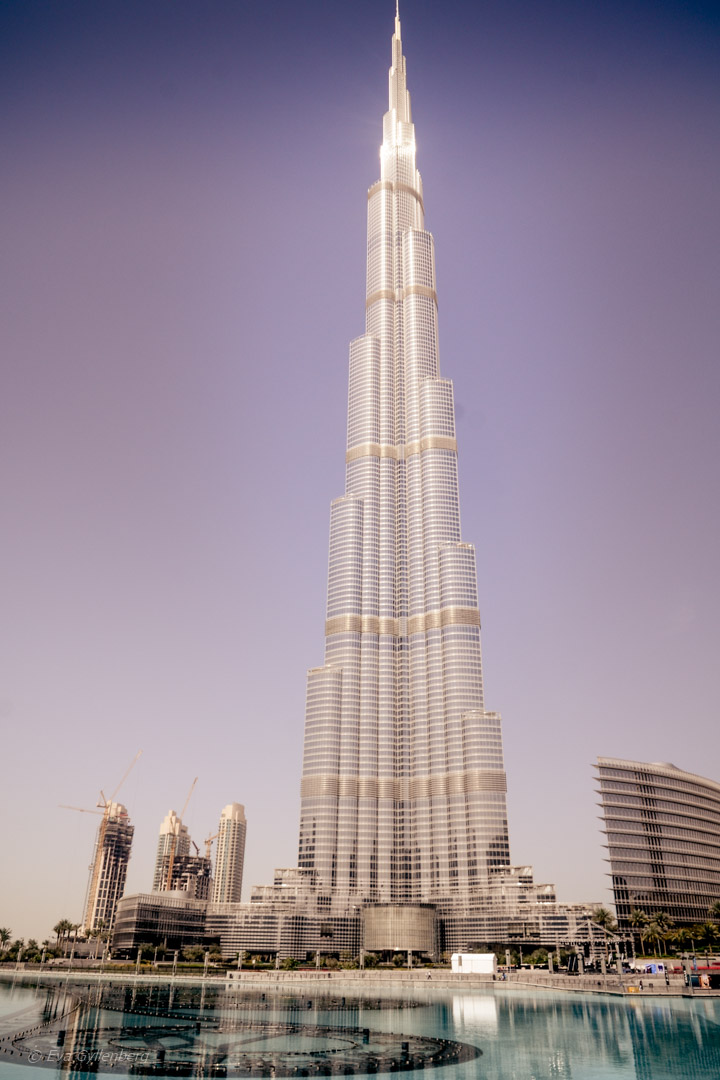 Do you want to read more about the United Arab Emirates? Look into my destination page about United Arab Emirates!
Have you been here? What did you think of the destination?
Been there - didn't like it!
0
Not keen at all to go here!
0
Eva Gyllenberg
Travel blogger, gastronaut, photographer and family adventurer with over 55 countries in his luggage. Eva loves trips that include beautiful nature, hiking boots and well-cooked food. On the travel blog Rucksack she takes you to all corners of the world with the help of her inspiring pictures and texts.