I had decided on one thing before we left for Portugal. I would stay at least one night at a vineyard in the Douro Valley. I saw before me round hills with steep vineyards and being served the estate's crisp white wine in condensation-sweaty glasses at sunset. Is that how it turned out?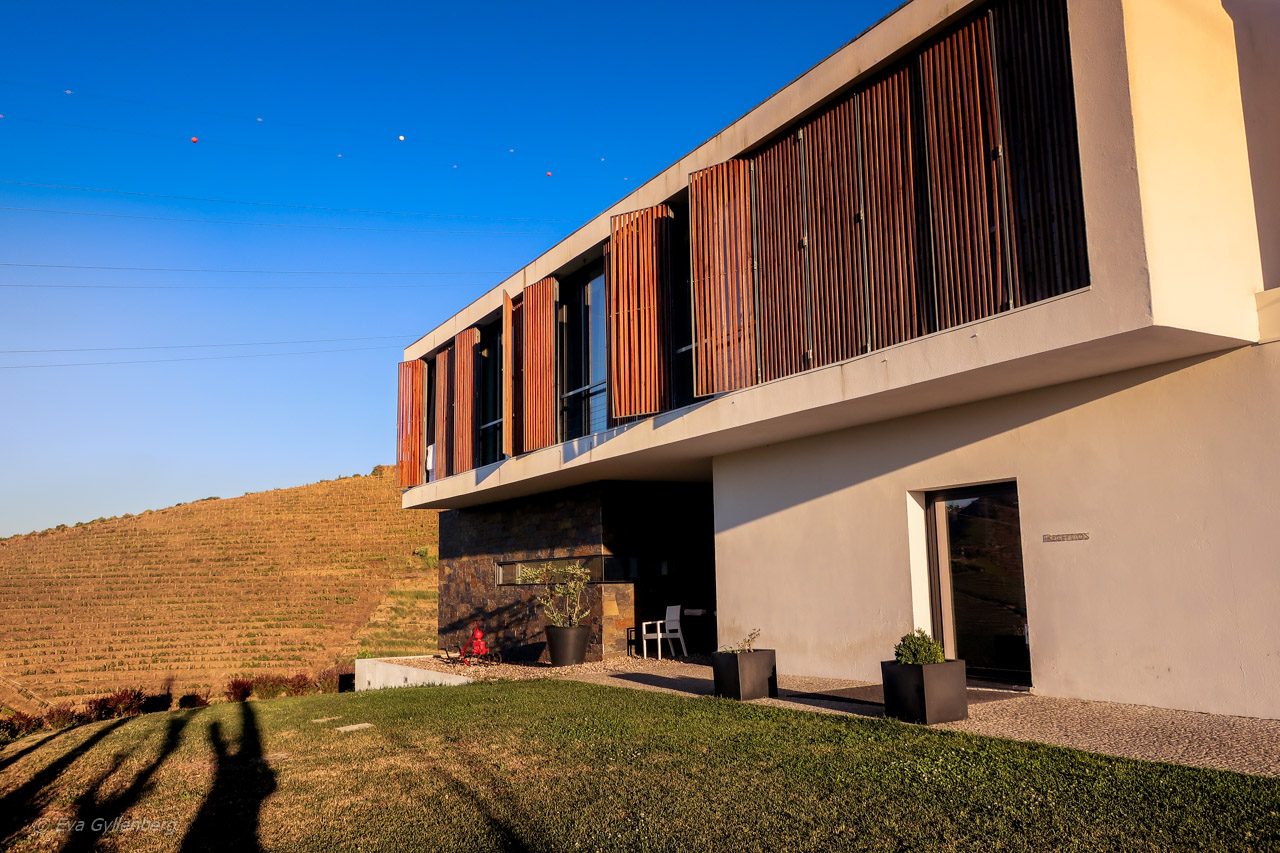 Vineyard in Portuguese is called "Thursday". Actually, quinta means "farm", but all quintas we visited on our trip turned out to be wineries. In the Douro Valley there are several wineries that offer both accommodation and good restaurants, but it can be a bit difficult to find them if you don't know where to look. Very few farms are available on the major hotel booking sites, but you have to find them online and book them on their own site.
We stayed at a small winery with a boutique hotel – Quinta de Casaldronho – overlooking the river and the valley of Peso da Régua. 100 barrels of wine are produced here each year, of which 30 barrels are port wine. A barrel of wine in the Douro Valley is usually around 500 litres, so you probably shouldn't expect to find any bottles from this small farm at Systembolaget. At Quinta de Casaldronho, the wine does not have famous and fancy names, but is simply named after the grape and costs around 3,50 euros per glass. Presumably, some wine from the surrounding farms is also served, because the selection consisted of both white, rosé and red wine from several different grapes - and also port wine.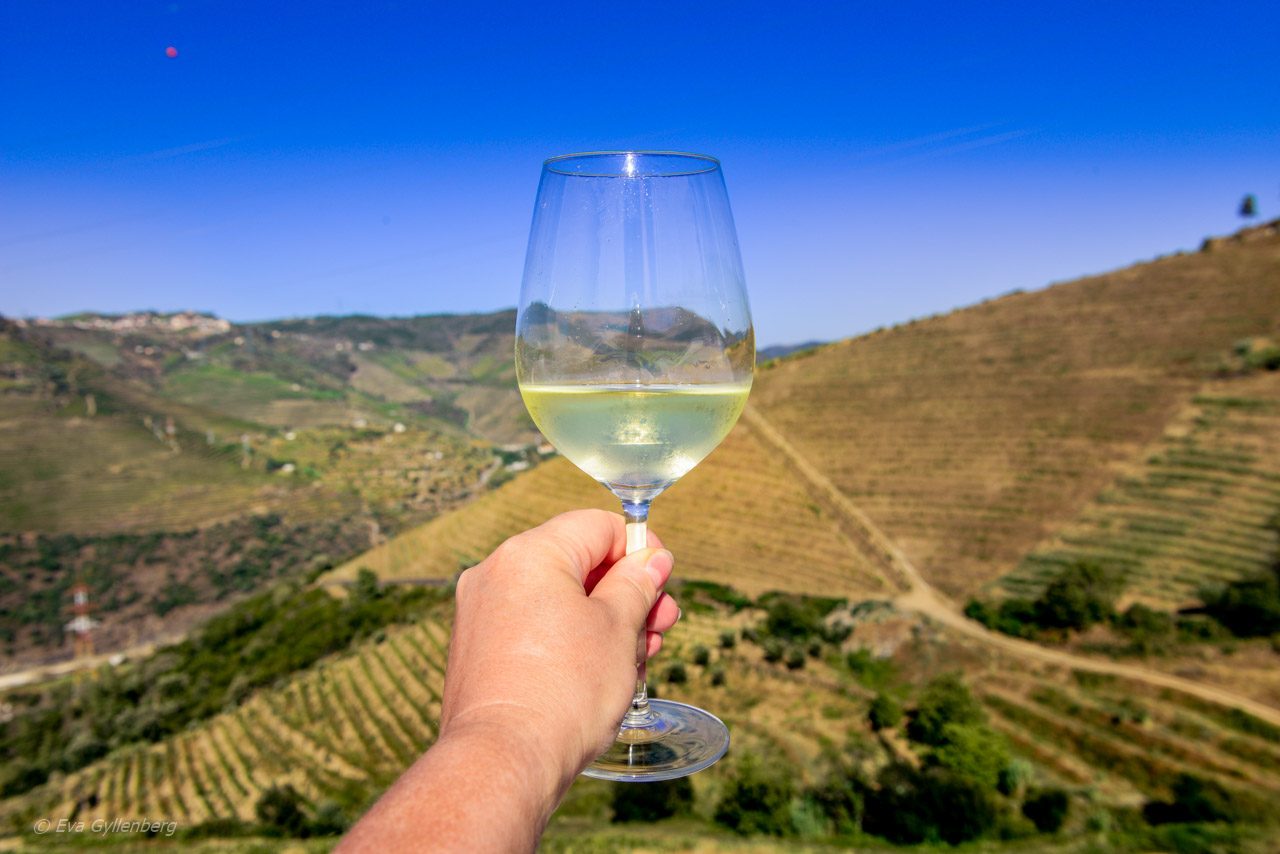 There are quite a few wineries in the Douro that accept children and/or allow extra beds, but Quinta de Casaldronho has large rooms with plenty of room for an extra bed. The guests at the hotel were mainly couples, but there were also several Portuguese families with children.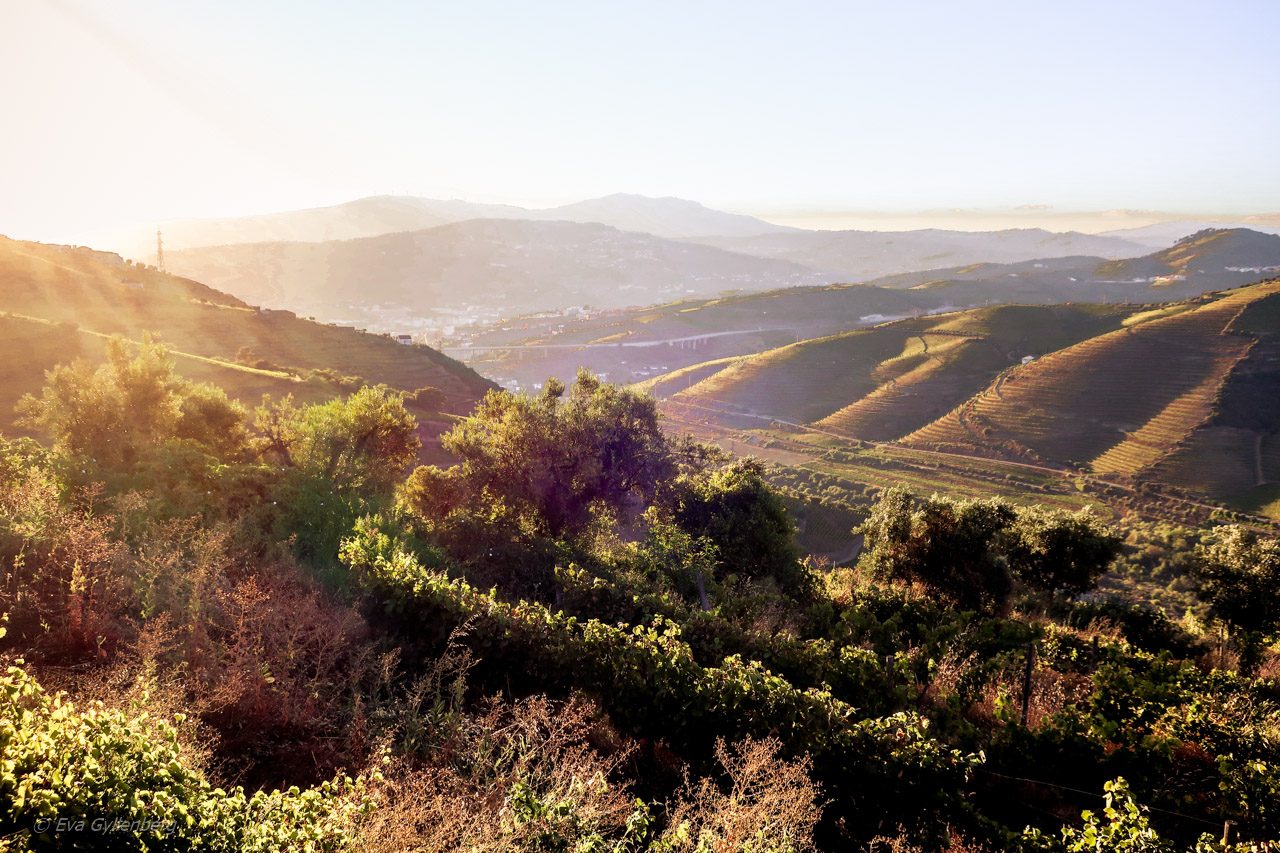 The rooms
The hotel has 20 rooms – 18 standard rooms and 2 suites. We had booked a suite, because it was the only room that could take an extra bed. The suite was in a corner room with a lovely view of the valley and the room felt very modern and clean.
Everything was completely up to what we expected, if it hadn't been for the air conditioning. The Douro Valley in August can be quite hot and air conditioning is available in the vast majority of hotels. Also here - but it didn't work. We couldn't get the air conditioning to work even with the help of the receptionist, there must have been some remote control missing to be able to start it. We tried to ventilate the room, but it didn't work. So it was a sweaty sleep for all three of us.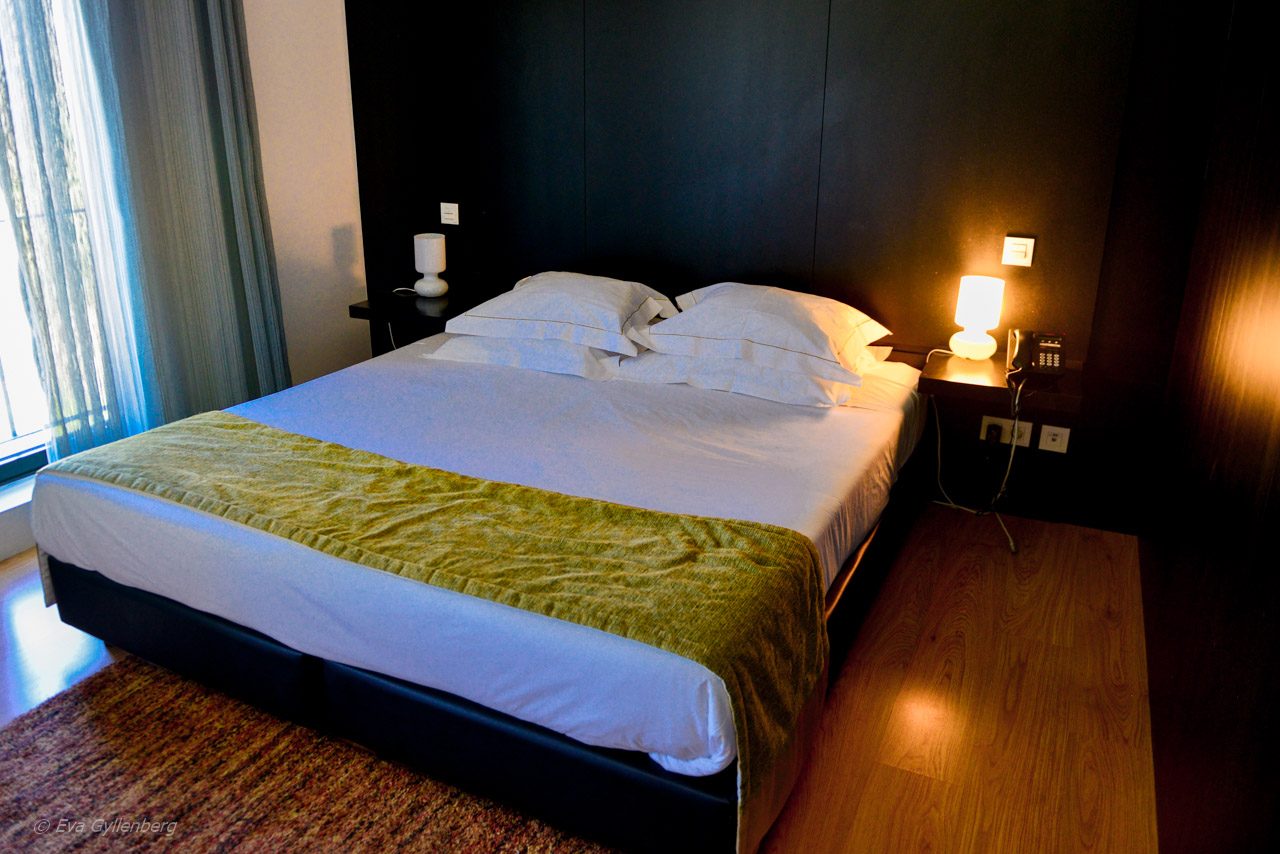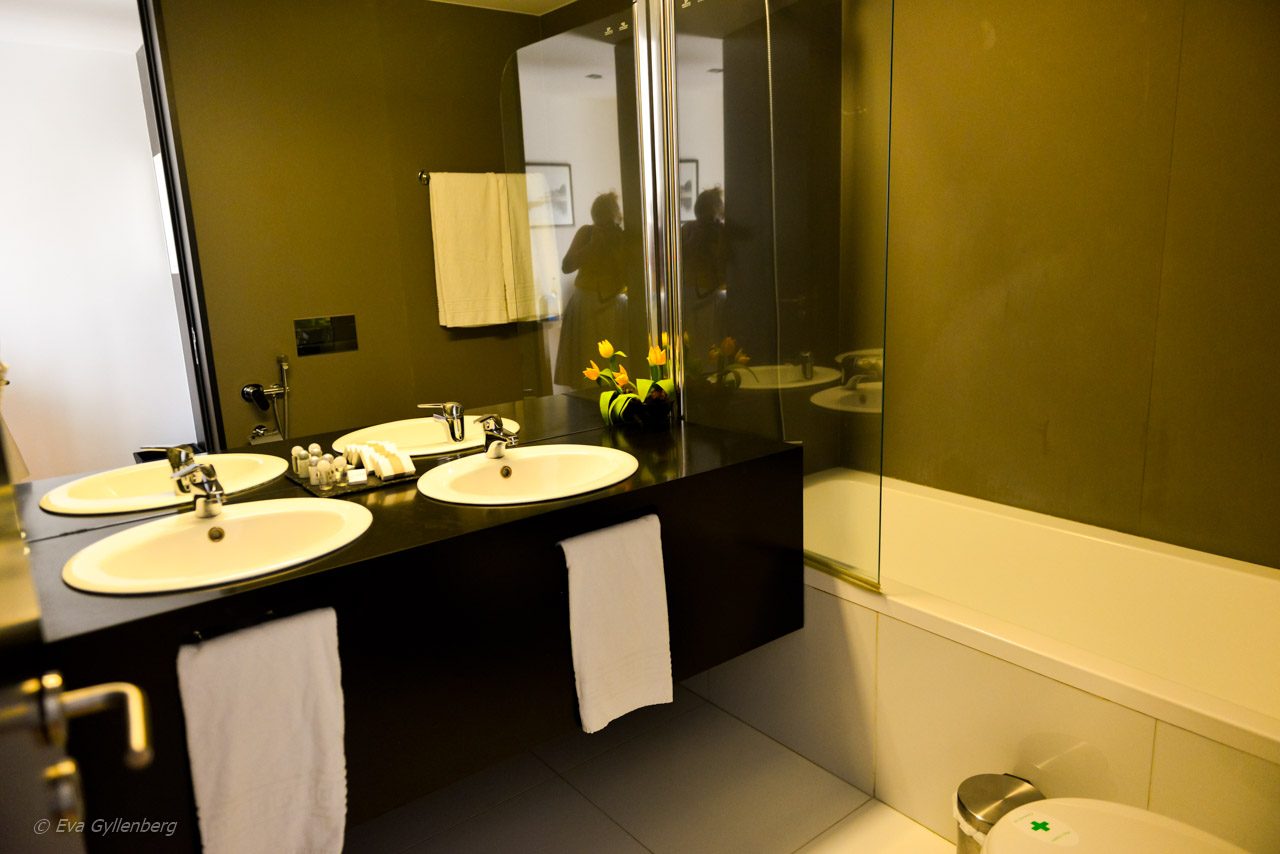 The restaurant / Breakfast
The hotel has a small restaurant, with a simple menu. The food was well prepared and good, but the service was not really top notch the night we were there. For the starter everything worked perfectly, but for the main course it went completely wrong. Although we tried to communicate with the waitress (who could not speak a word of English), we were not served any drinks at all with the main course. We who had hoped to try one of the farm's wines, instead had to eat our main course without a drink. When they finally figured out what we were missing and realized they had missed us, they came in with a bottle of wine as compensation. A nice gesture, but unfortunately I lost both the spark and the good mood when I sat and chewed on my dry cod without a drink.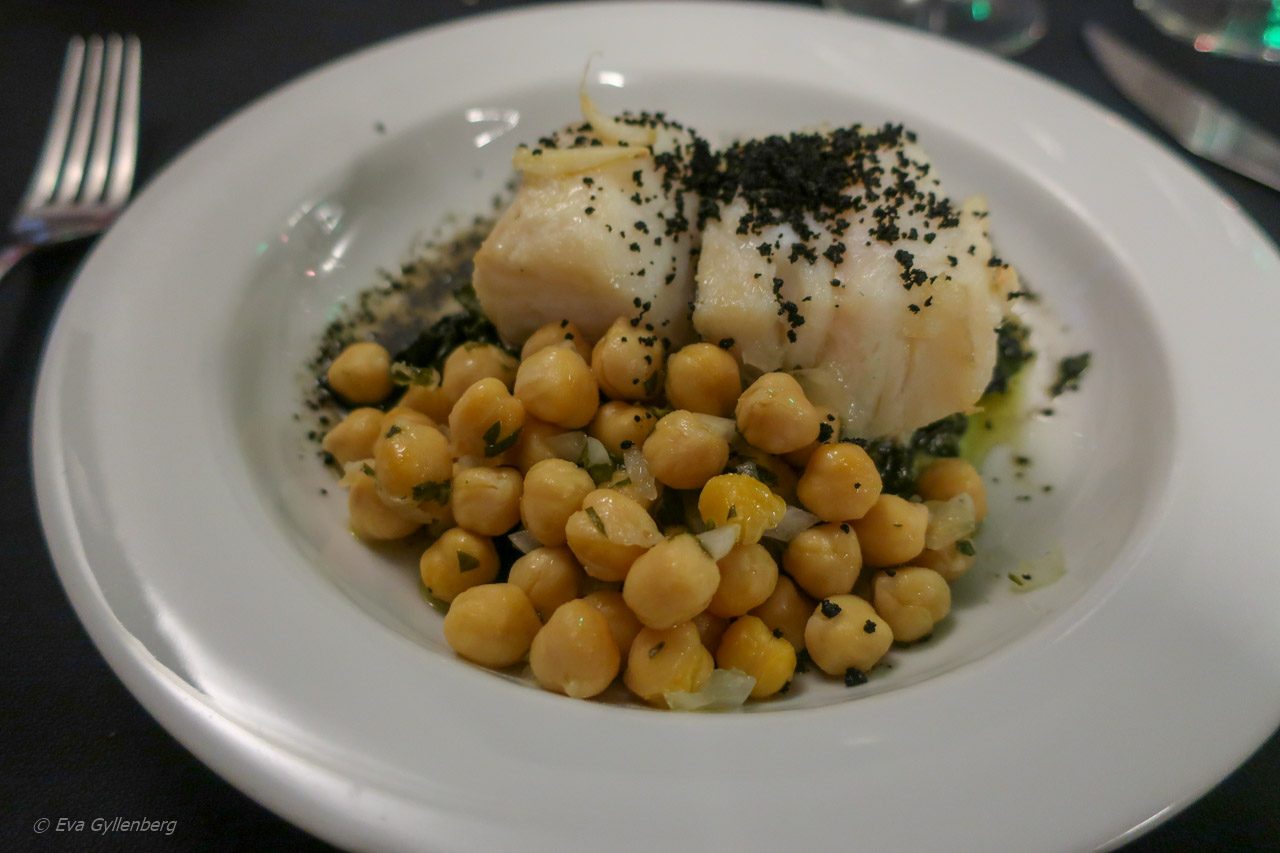 The breakfast was cozy and fresh, with lots of fruit and freshly baked bread. There was no abundance, but I don't expect that in a small hotel with 20 rooms either.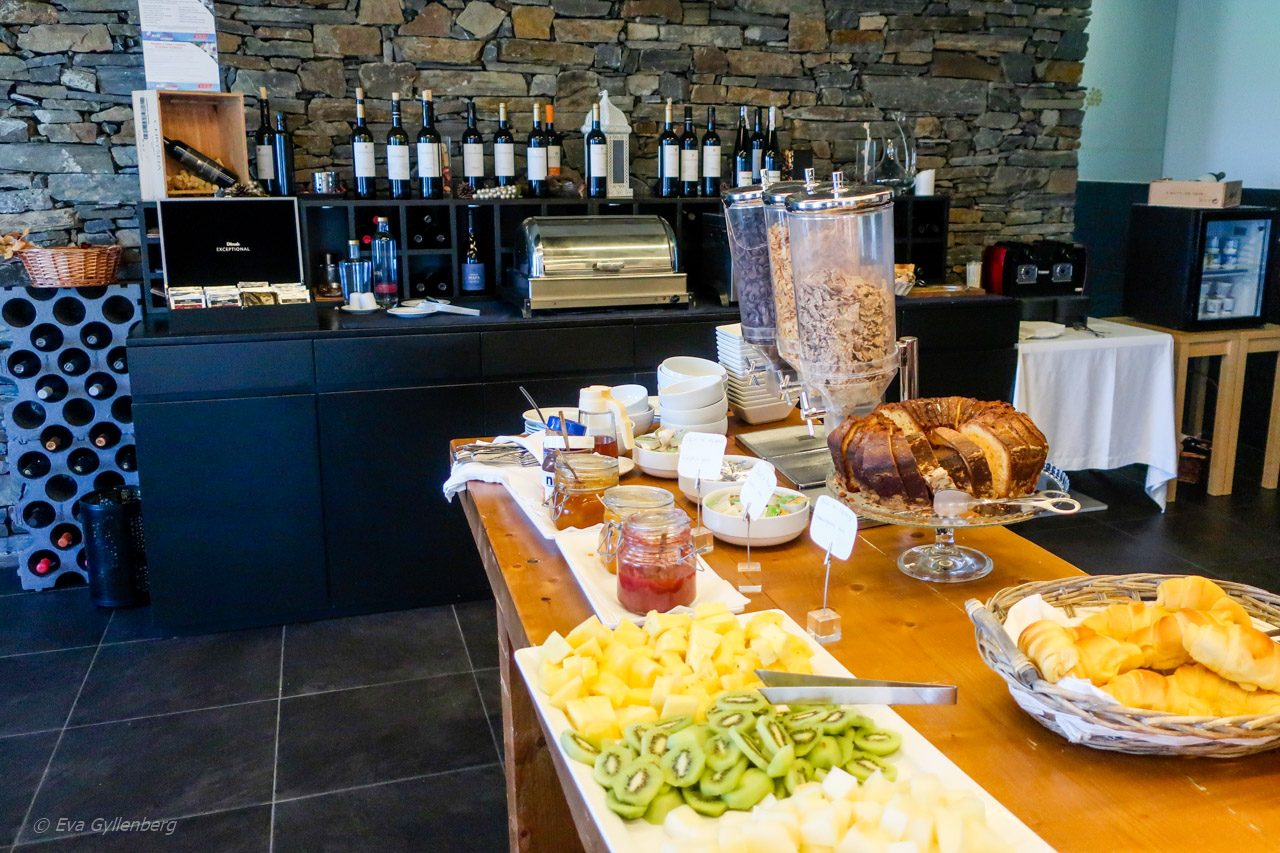 So, what was the overall family rating?
Quinta de Casaldronho is a beautiful hotel in absolutely magical surroundings. The only thing that disturbed the views a little were the large power lines that ran straight across the site, but they were quickly forgotten. The hotel has a well-maintained and lovely pool with nice sunbeds on the roof, modern rooms and cozy breakfast. A classic four-star hotel. I would definitely stay at the hotel again and hang out by the pool and enjoy the sunset over the Douro valley, but hopefully with air conditioning this time.
The restaurant could be good if they get the service working, but after my disappointment, I would probably rather recommend that you have dinner at another restaurant nearby.
Award? We paid approx. 2000 SEK for one night for three people in a suite with breakfast (in August 2018).

Tips on other wineries with accommodation in the Douro
There are several other wineries with accommodation in the Douro, the vast majority quintas below has both restaurant, beautiful views, pool and wine tastings. However, be prepared that you need to book early – it is very popular to stay at a vineyard in the Douro during the summer.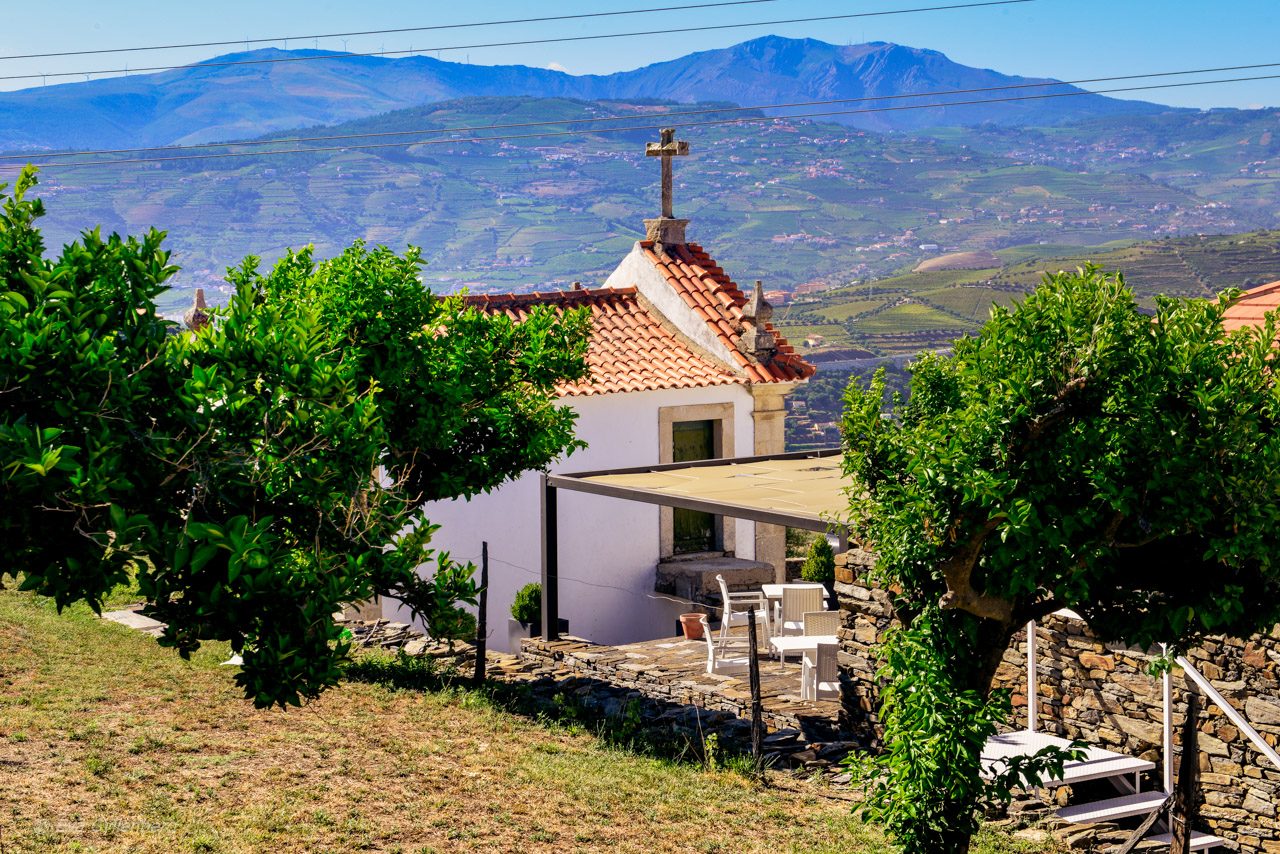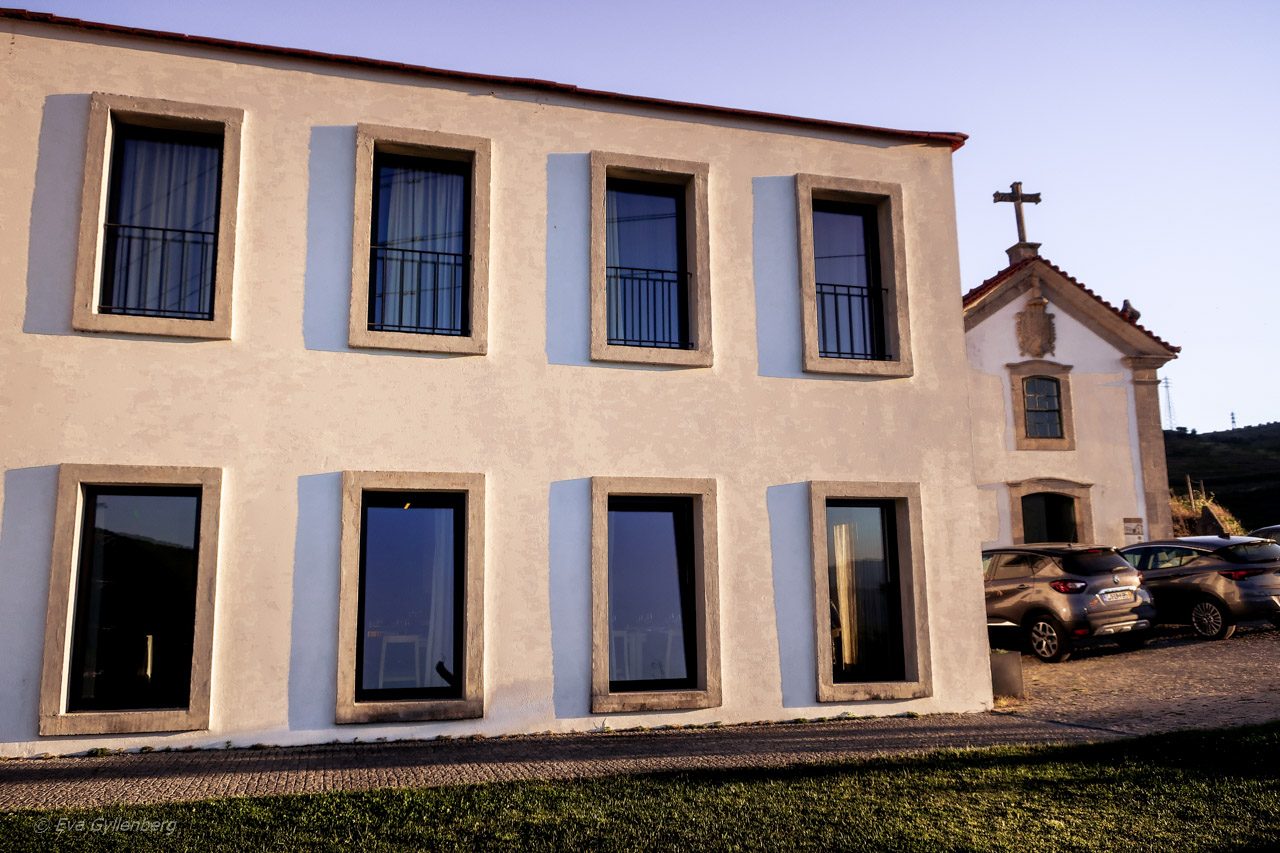 Want to read more of my travel tips? do not forget to like Rucksack on Facebook!
Do you want to read more from Portugal?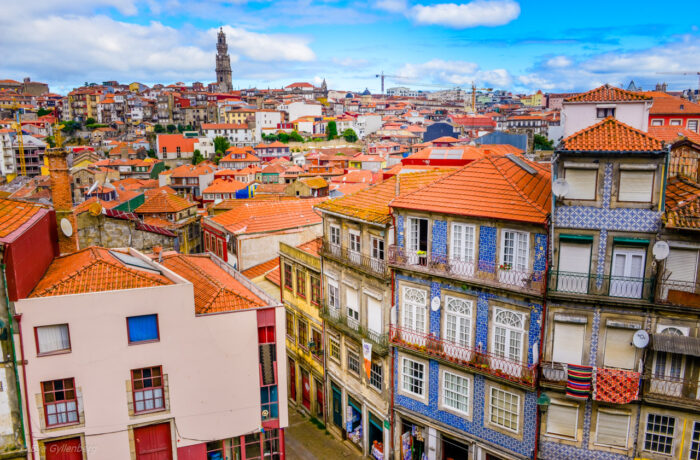 Porto would be one of the highlights of the trip. But it wasn't love at first sight...
February 28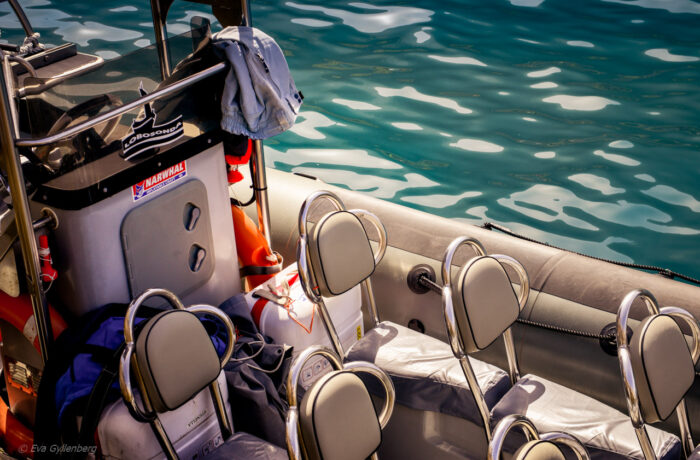 I've never seen a blue whale. They have stayed hidden every single time I…
March 16, 2019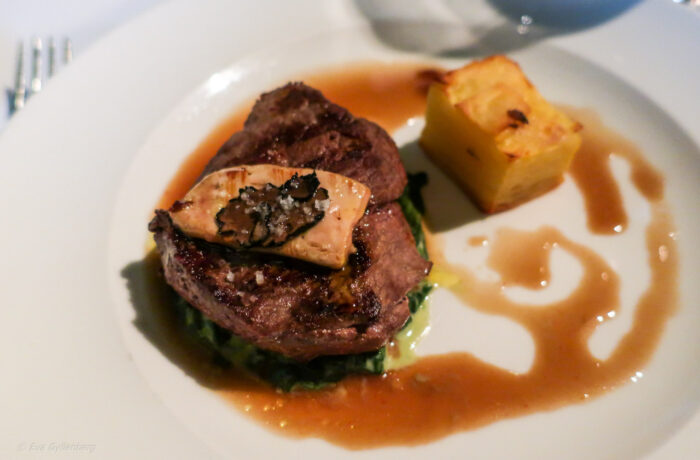 Our best restaurant experience in Portugal, three kinds of port wine and a meeting with the world's most…
January 29